Browse top 30 famous quotes and sayings by Jacques Villeneuve. Read & share Jacques Villeneuve quotes pictures with friends. Free using on Facebook, Twitter, blogs.
Top 30 Jacques Villeneuve Quotes
#1. Winning the Indy 500 in 1995 and the Formula 1 championship in 1997 are very special moments for me, and the people in NASCAR show me respect for what I've achieved so far in my career.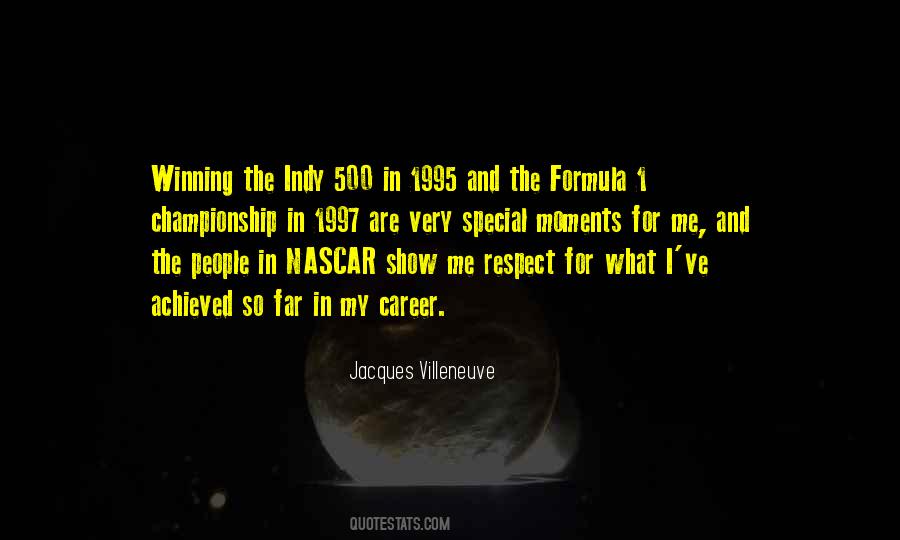 #2. Unlike motor sport, I didn't get into music for the live performances. I like writing and studio work and seeing how a song can come to life.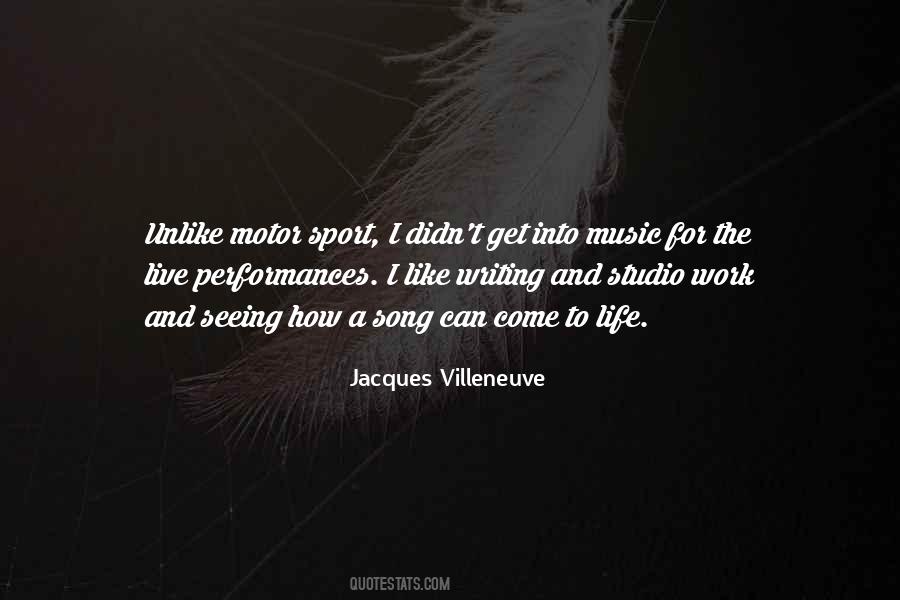 #3. I would rather have racing without computers. The human side is forgotten, and instead of talking over what's happening and just trusting the feel of the driver, the data becomes almost more important.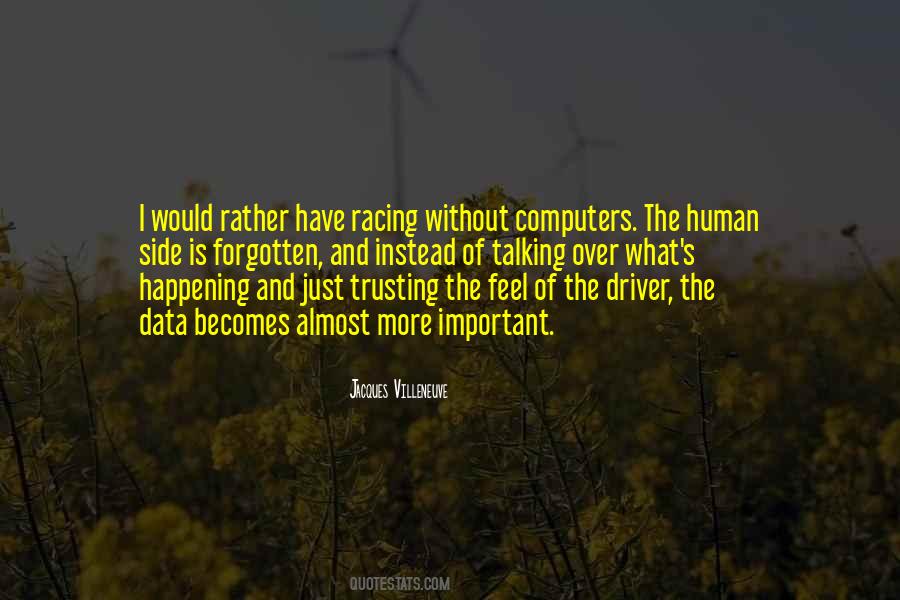 #4. I'm a purist, and I love the sport. I loved the '60s and '70s, when the fans even enjoyed the races where only four cars finished, and they were two laps apart.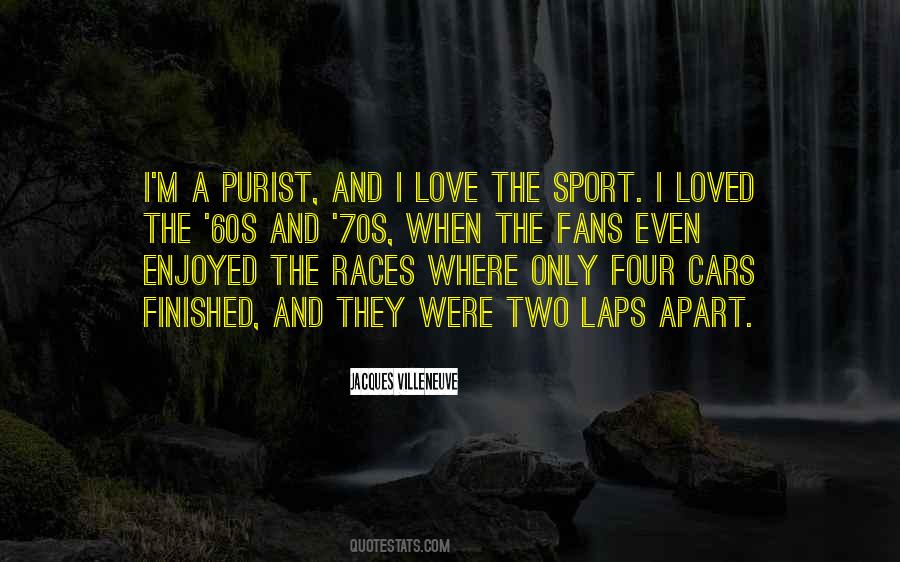 #5. Some younger drivers didn't grow up seeing racing as being dangerous. They break their little finger, and they are surprised. It's like, 'Be happy it's only that.'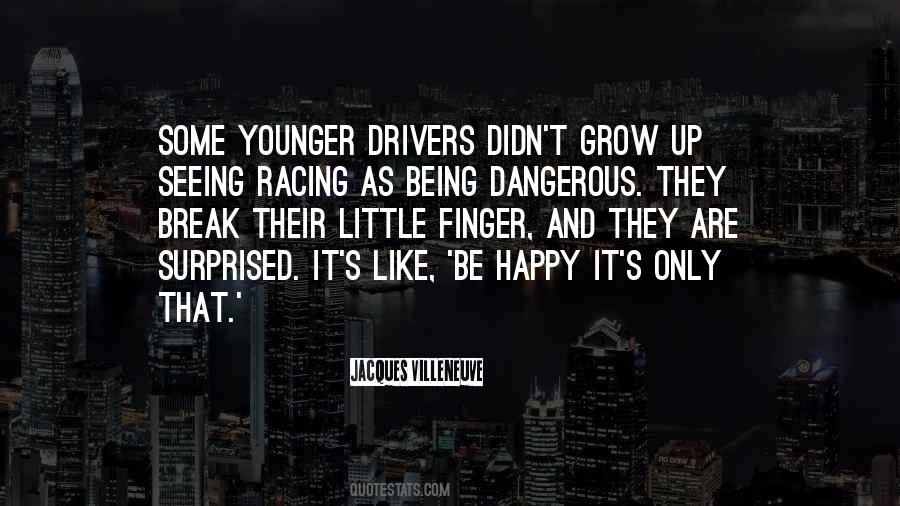 #6. It's sad that you don't see drivers being real people.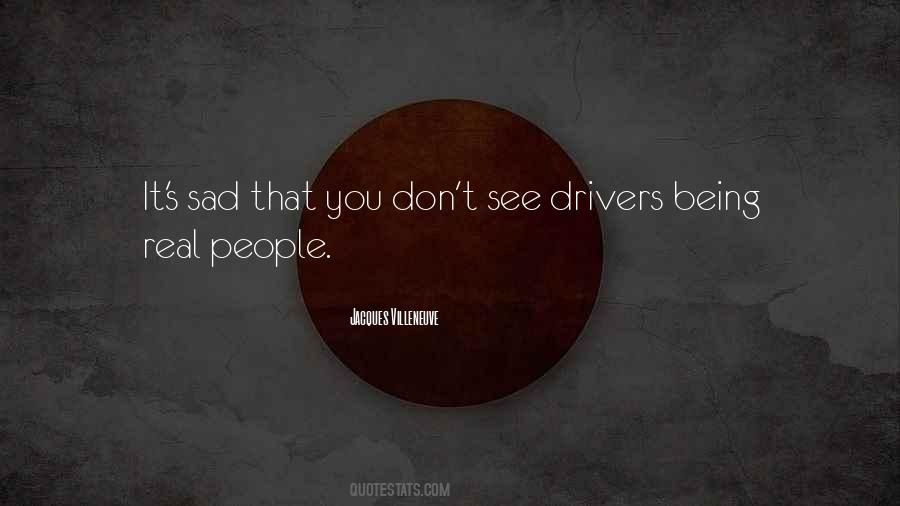 #7. Both Indy Car and Formula 1 work in the same way, although there is a greater emphasis on development and technology in Formula 1.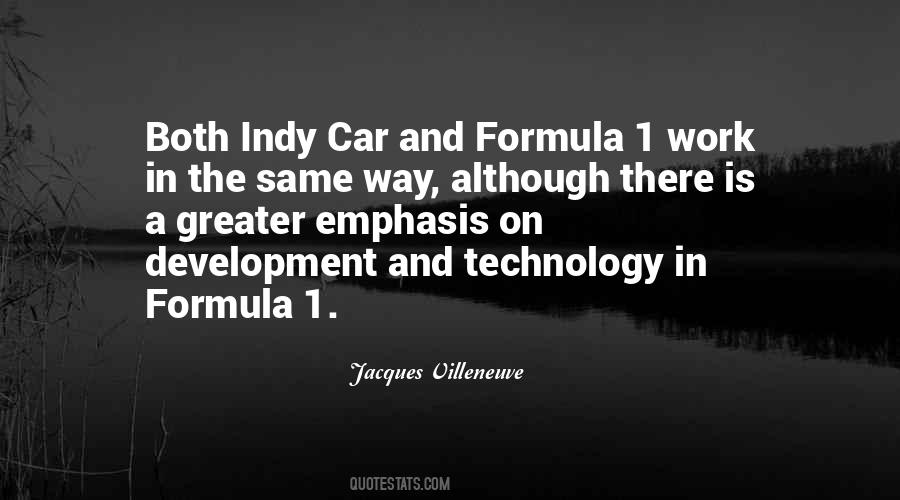 #8. I hate it when politics play too large part in the sport.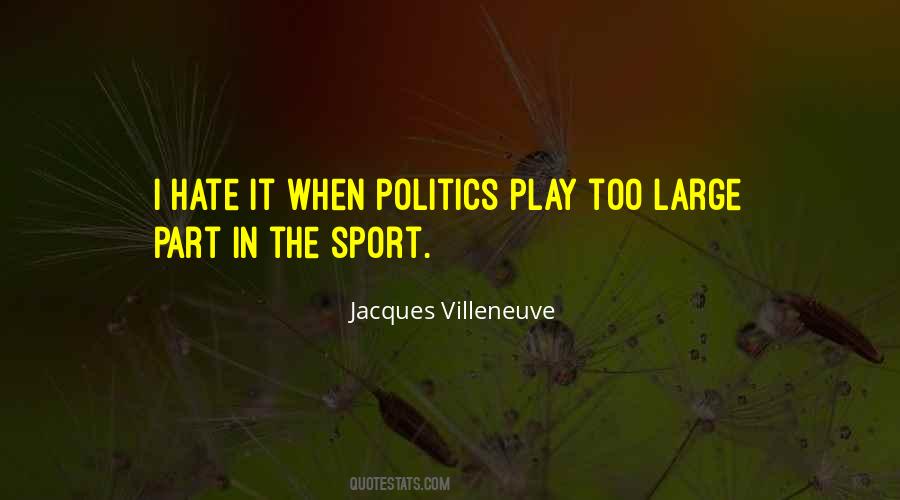 #9. If I knew I couldn't win races, I would have stayed in the States.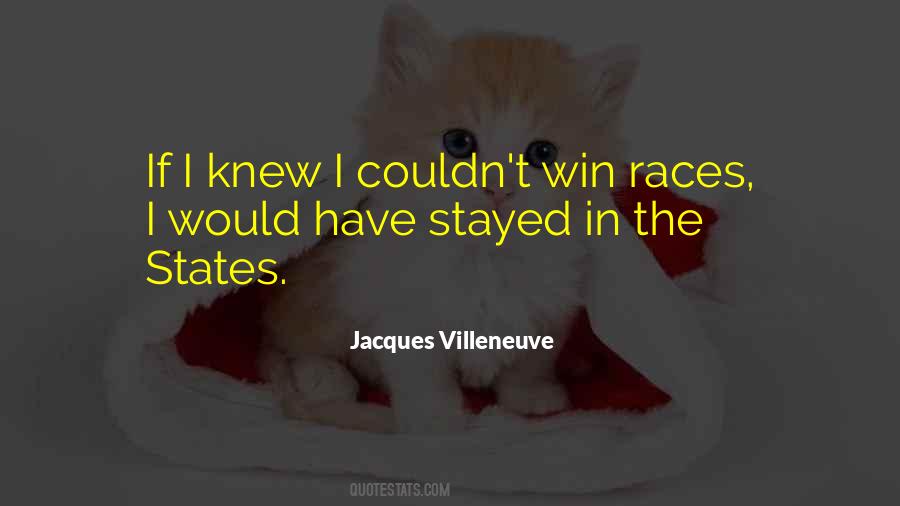 #10. Ultimately, the best driver will always do something special, whatever the rules and whatever the regulations. Same thing with the teams.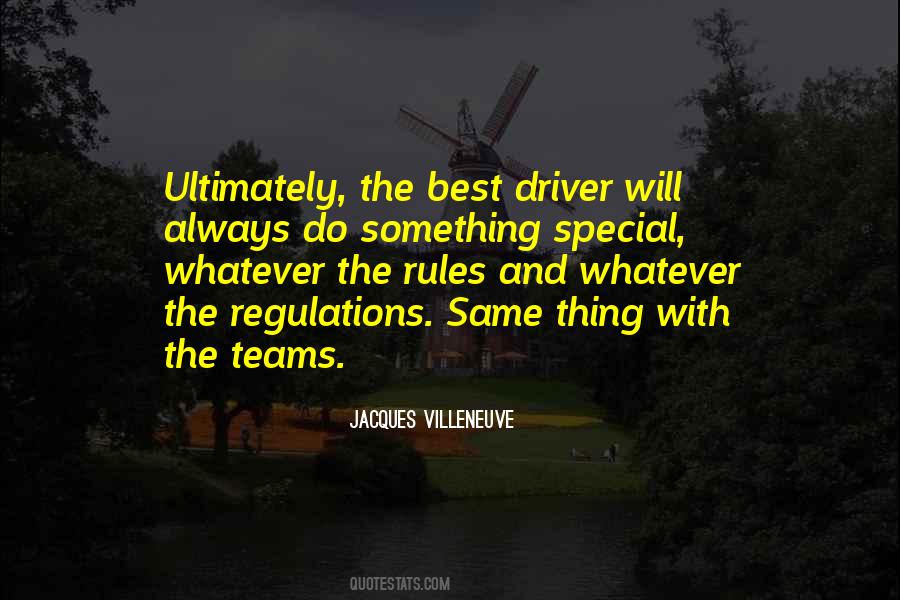 #11. Everybody has fallen asleep on the fact that F1 is dangerous. They all think it's a video game, and it's not. It is very, very dangerous, and it's tough.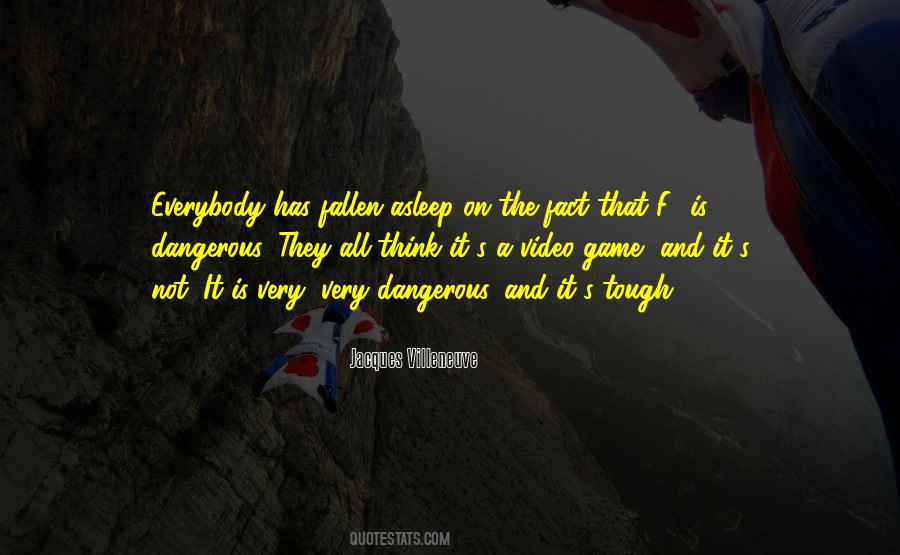 #12. All these corporations don't want their drivers to ruin their image, so you can't say what you think. You're basically not allowed to have a personality. How can you have any heroes if you don't allow personalities?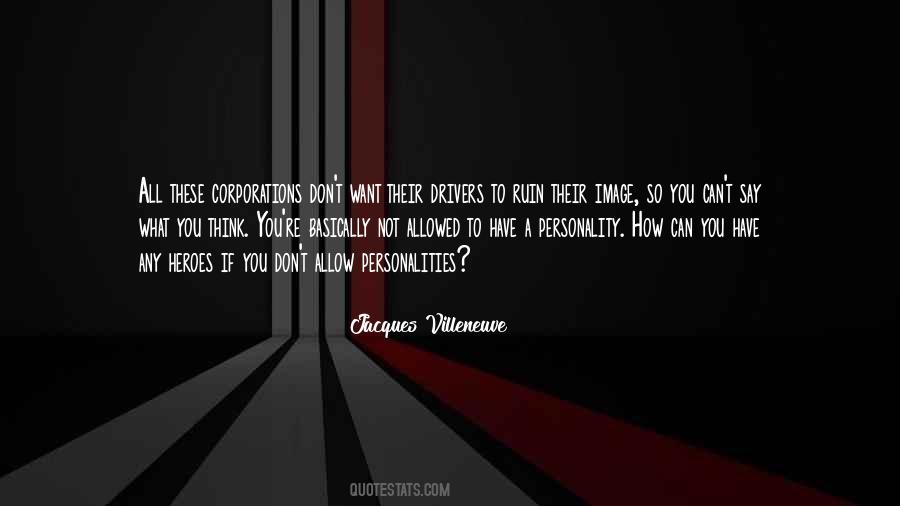 #13. A lot of people say when you have kids, you slow down. I want my kids to see me race.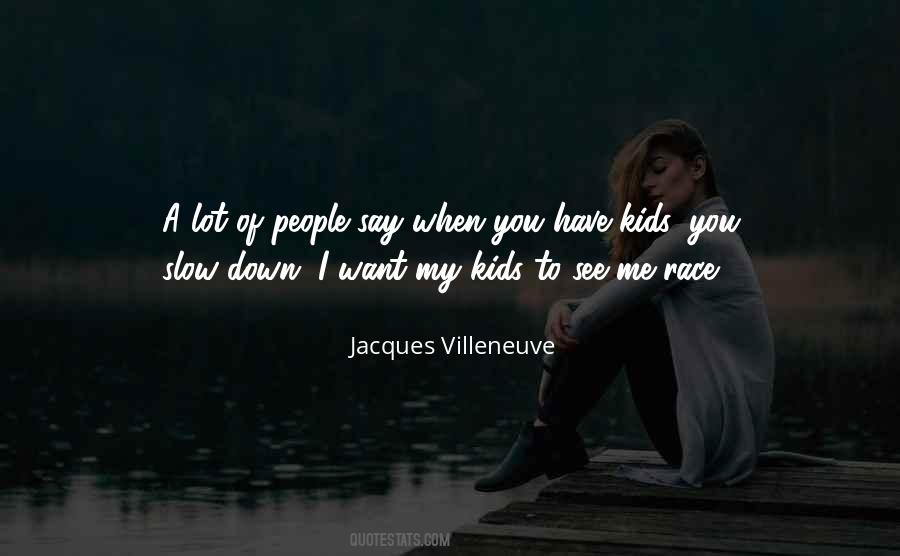 #14. Ask me about the challenge of becoming as good at music as I am at motorsport, and I have to say: my career has been racing, and I don't plan on music becoming my next career.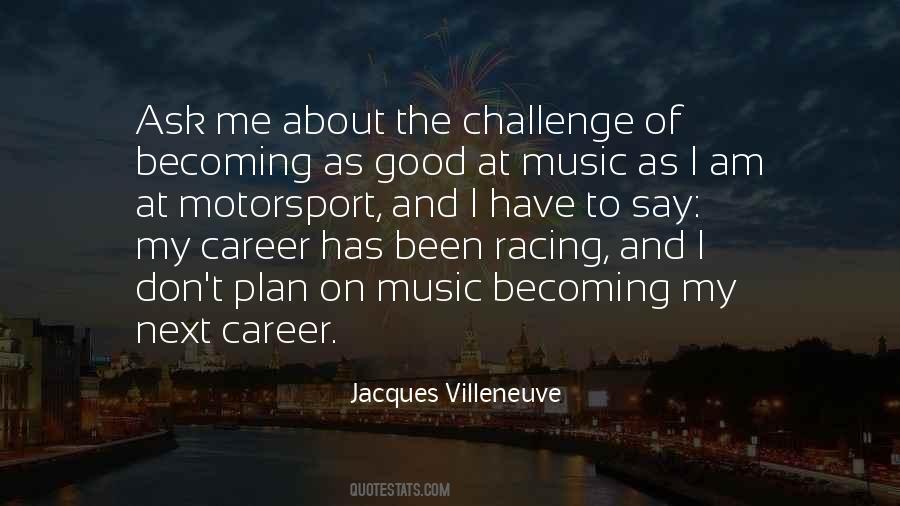 #15. You need to let the drivers go for it, and if they bang wheels, too bad. It's fun, it's a good show, the fans are up in the grandstands, and they can scream and shout about it ... that's good; that's what you want.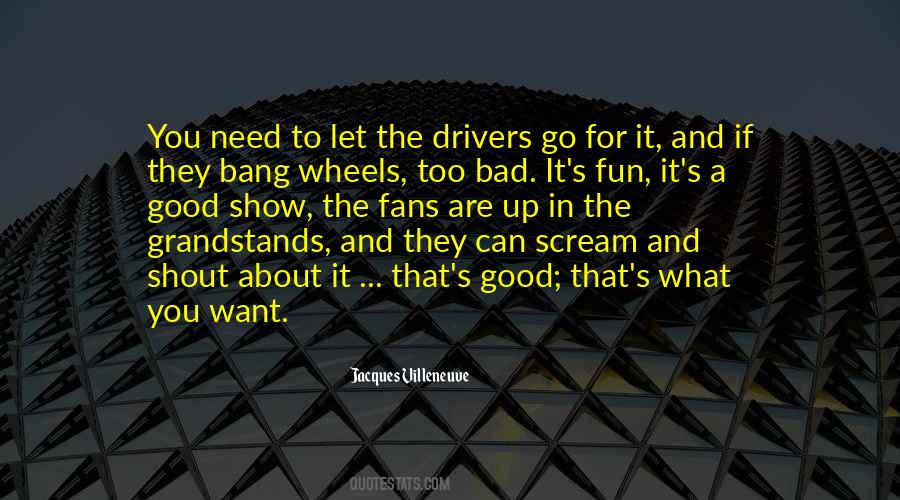 #16. I love a lot of high speed turns, turns where you have to push yourself, force yourself to go fast. Then there's something telling your foot to lift off, because it's so fast, and it's impressive when you get that feeling and just drive on.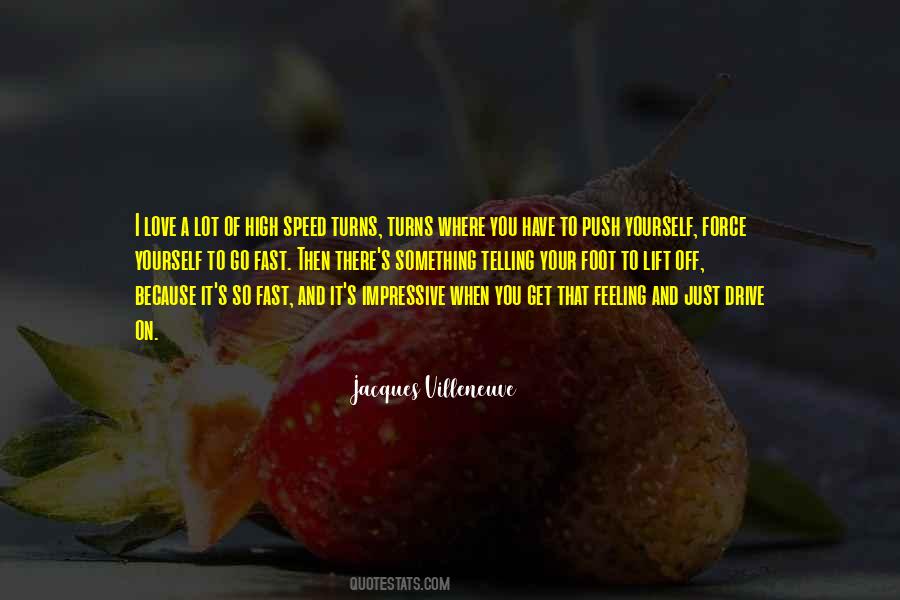 #17. With my father and uncle so involved in racing, it was the only thing I ever knew, so I'm sure that had a huge influence on me. However, my father had more influence on me just by the way he lived, because the way he was at the racetrack was the way he was in everyday life.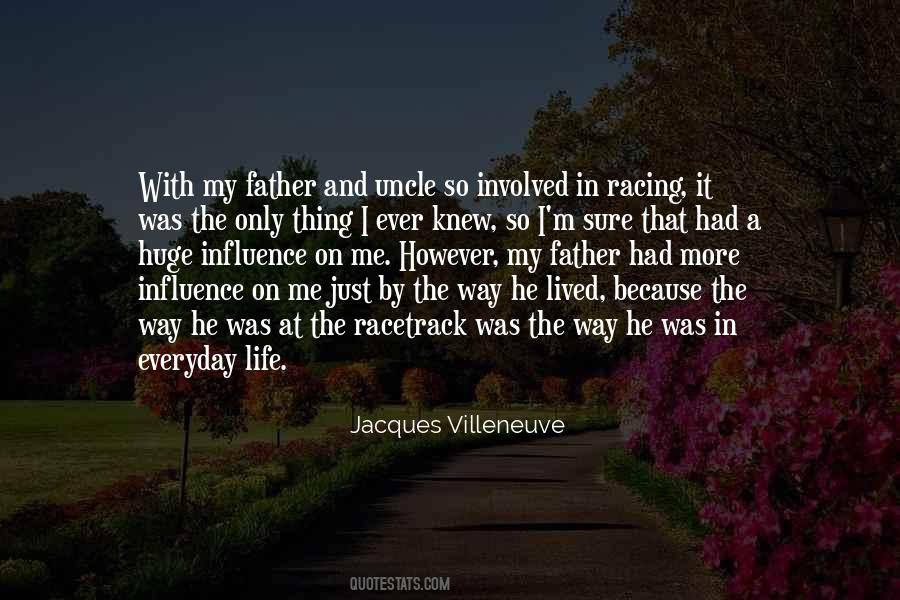 #18. Conserving fuel is fine, and it was great in the past. The problem is that the drivers don't have to do it. It's all done electronically. You sit there, and it saves fuel for you, and that defeats the purpose.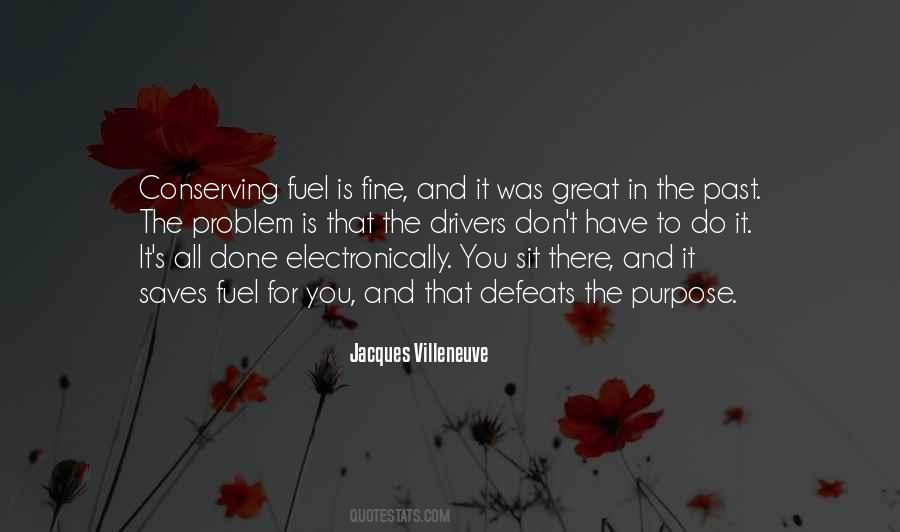 #19. Everything bad about France was transferred to Quebec.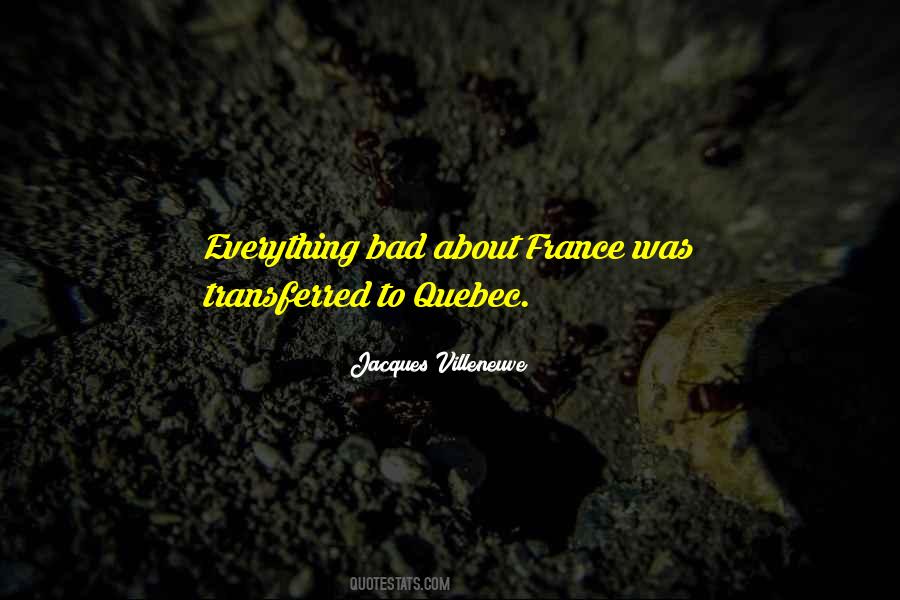 #20. Everybody just uses the one-move rule without realising when it is too late to actually move and cross over and when it is actually being dangerous.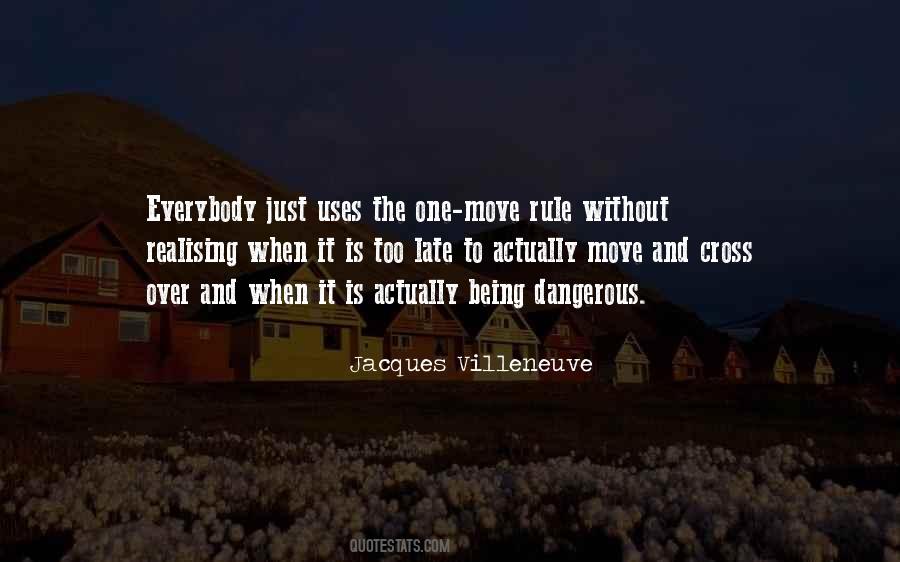 #21. I don't think that American drivers going to NASCAR are taking the easy way out because as I said, the racing is amazing; it's just that it's easier to adapt to what you grow up with. American drivers grow up with NASCAR, they know NASCAR, and that's where they want to go.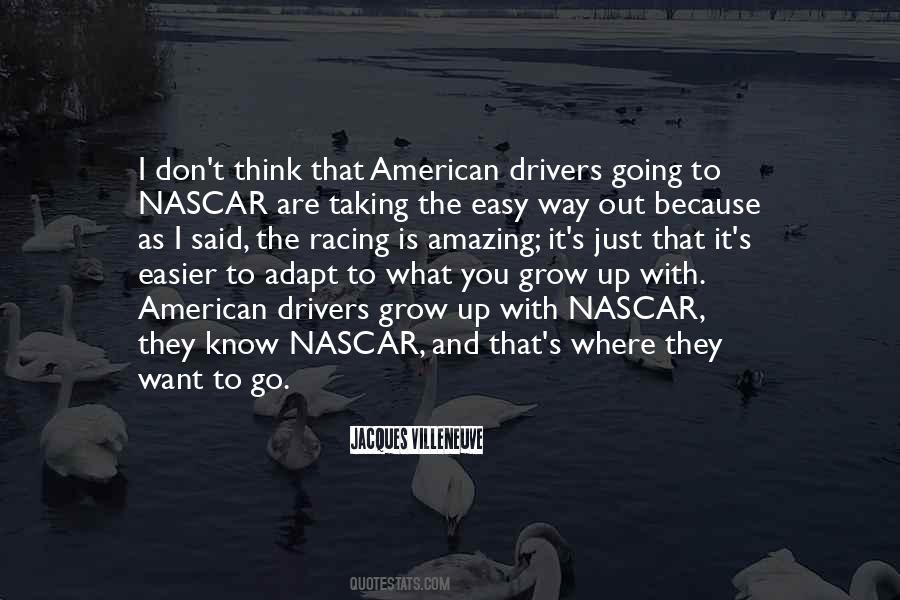 #22. I don't like people telling me what to do. I'm very independent.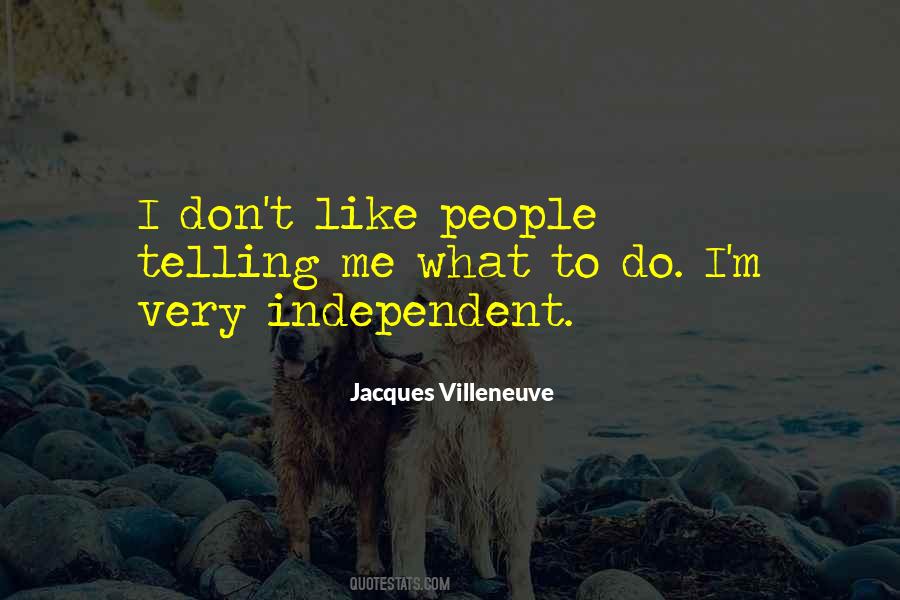 #23. I don't understand the concept of always trying to make F1 go slower and slower and slower and have less and less power.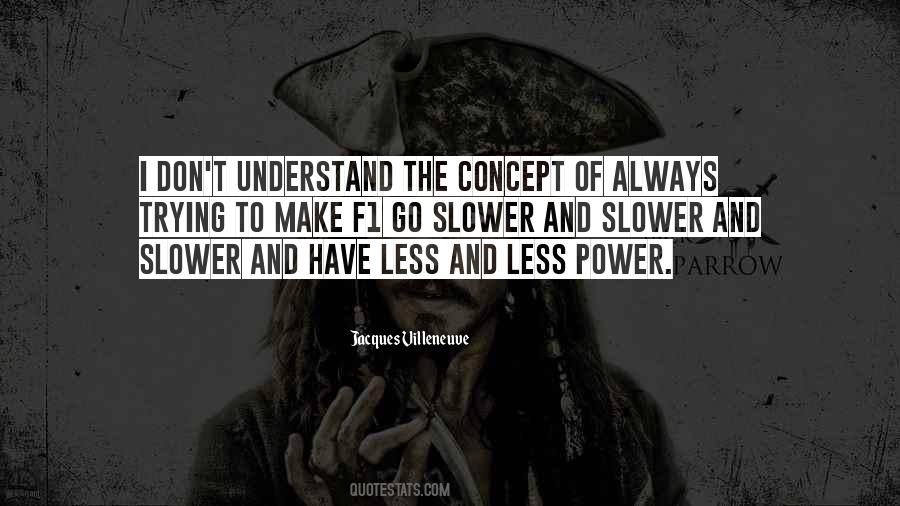 #24. I'm a racer at heart more than anything else, and that will always be my priority: competing. But ultimately, if you can't drive, you can still have the competitive spirit outside of a car.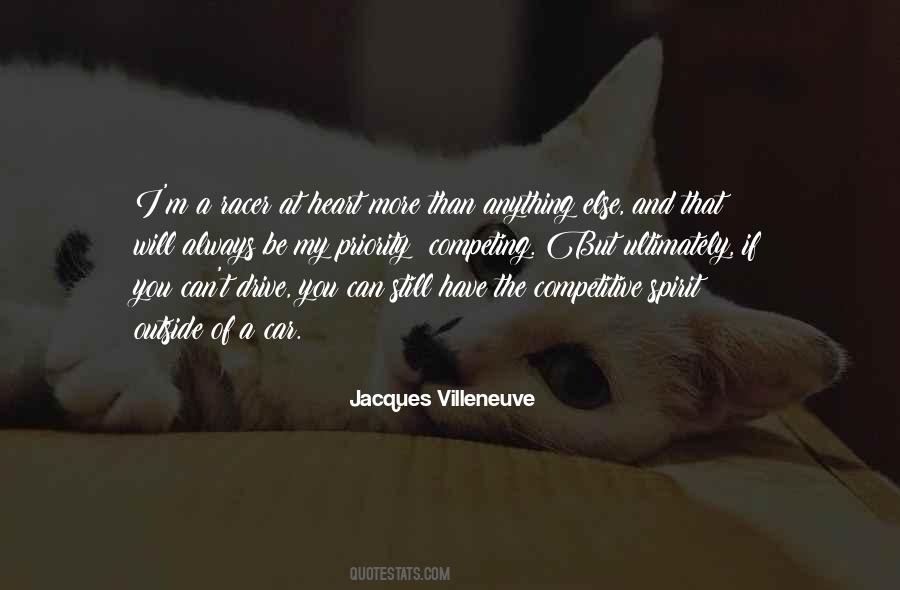 #25. I am stupidly passionate about music; it has become a bit of drug. I buy tons of CDs and spend days listening to each and every one, putting notes on every song to know which tracks are good so that when I do my little MP3 collection, I know which songs to include.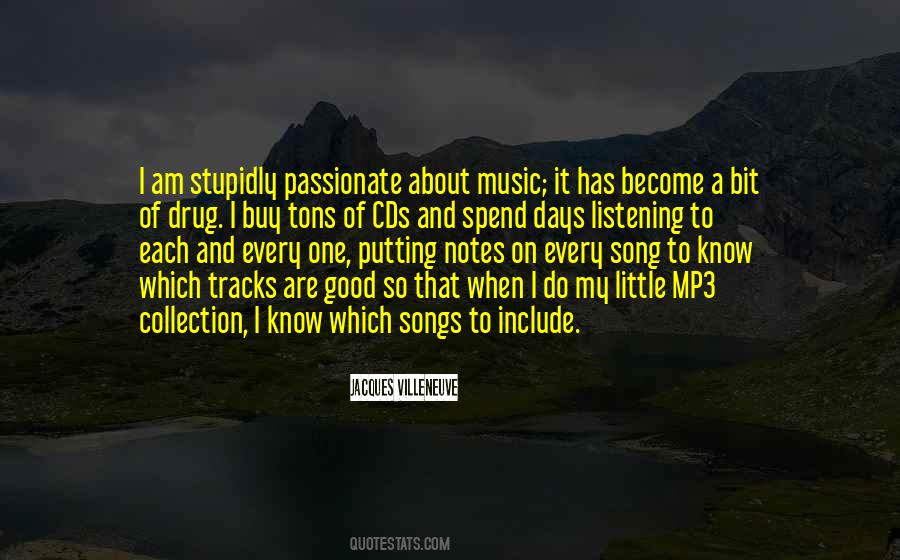 #26. F1 is giving penalties for people making mistakes instead of for people driving dirty. And that is wrong. Mistakes happen. You run into each other: that's life, that's racing, and too bad.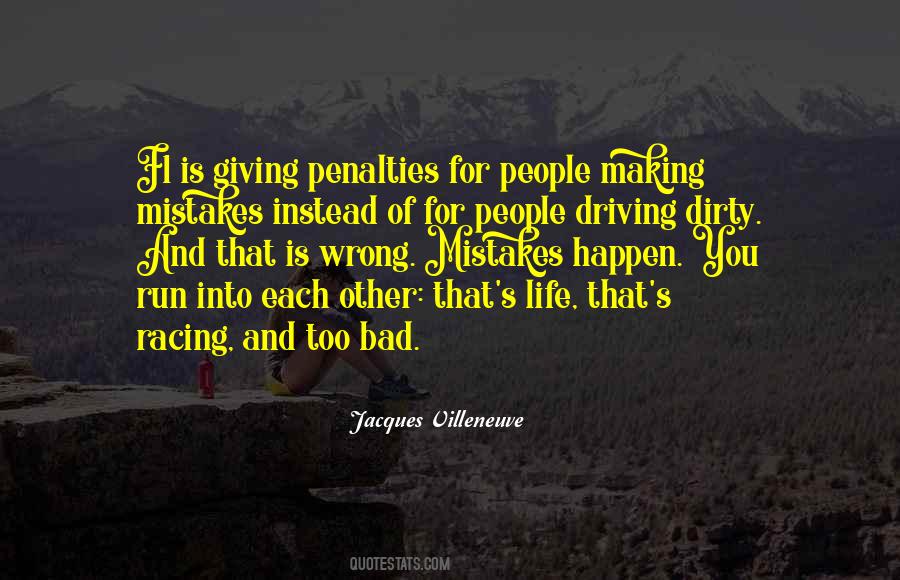 #27. I was happy to ski and play a lot of ice hockey. But I've come back because I was - and am - a racing driver. This is what I do.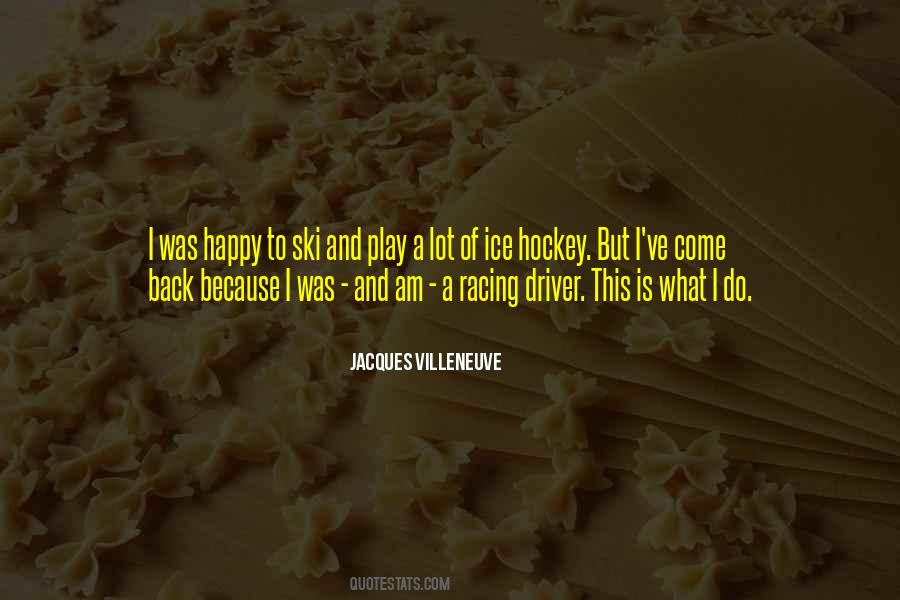 #28. I think it was wrong to take the decision to slow F1 down. It was much better in my day, when it was already a lot safer than it had been in the '70s and '80s, but you could still drive crazy fast.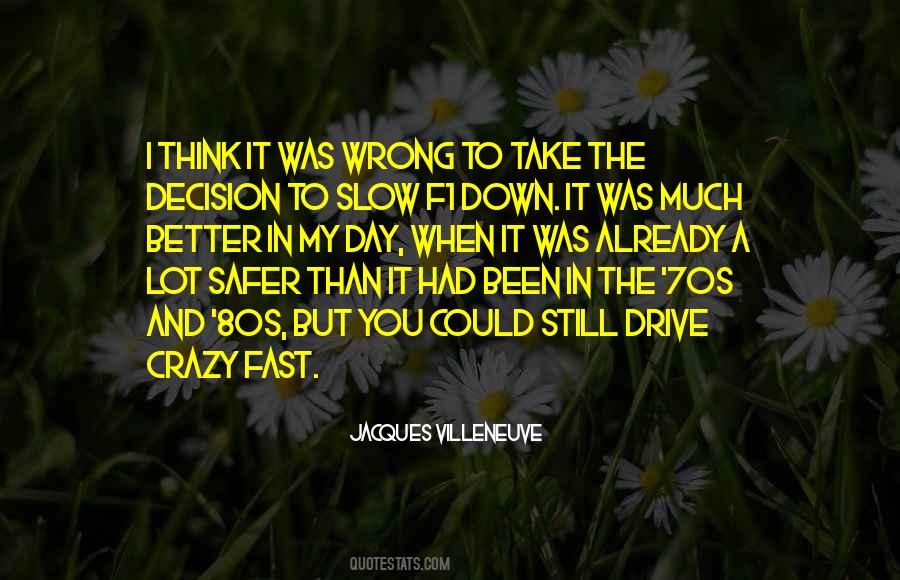 #29. I'm competitive, but that doesn't stop me from being realistic.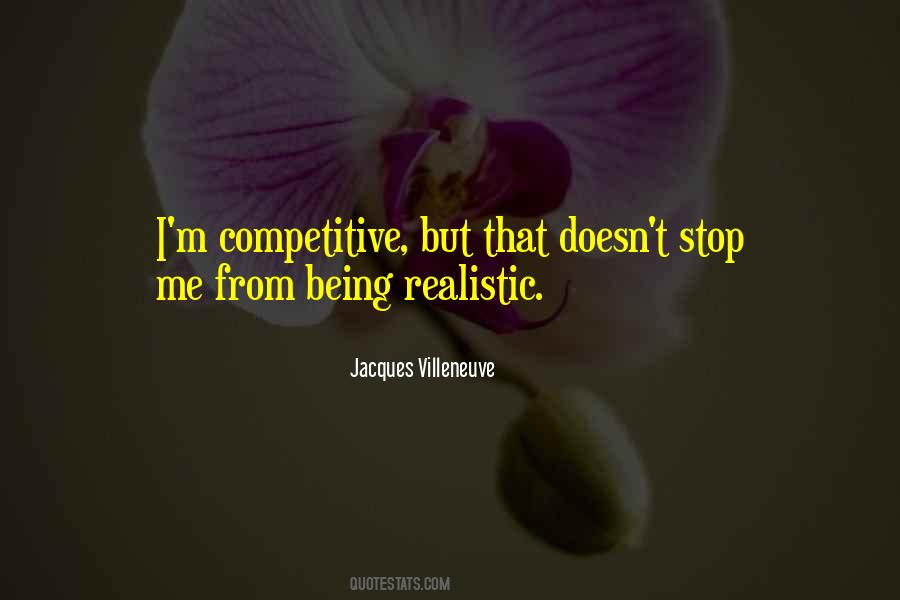 #30. The feeling I got from rallycross was a little bit more of the NASCAR aspect of it; it's a family of races where racing is a passion, and it's not the politics that come with it.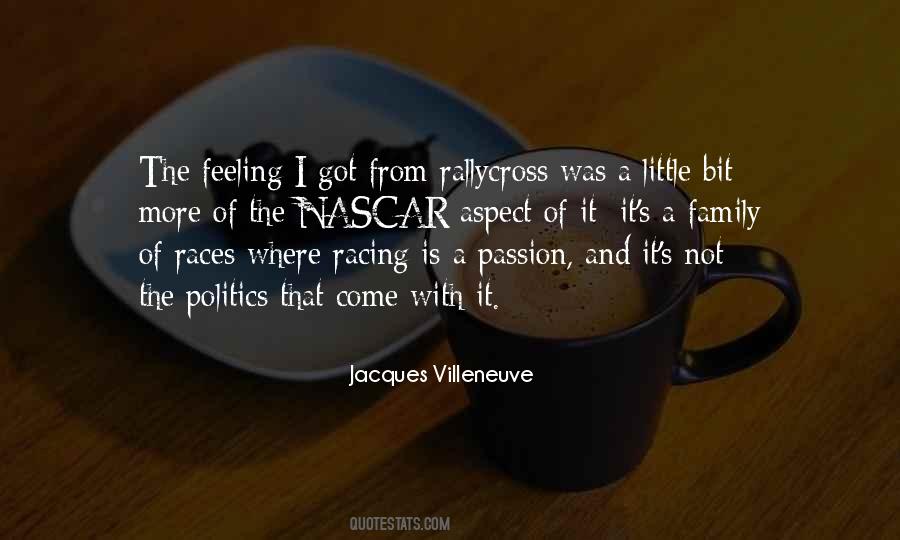 Famous Authors
Popular Topics