Isa K. Famous Quotes & Sayings
Browse top 3 famous quotes and sayings by Isa K.. Read & share Isa K. quotes pictures with friends. Free using on Facebook, Twitter, blogs.
Top 3 Isa K. Quotes
#1. This is a completely heterosexual bro-hug that I offer in a totally nongay way to all my hockey brothers. - Author: Isa K.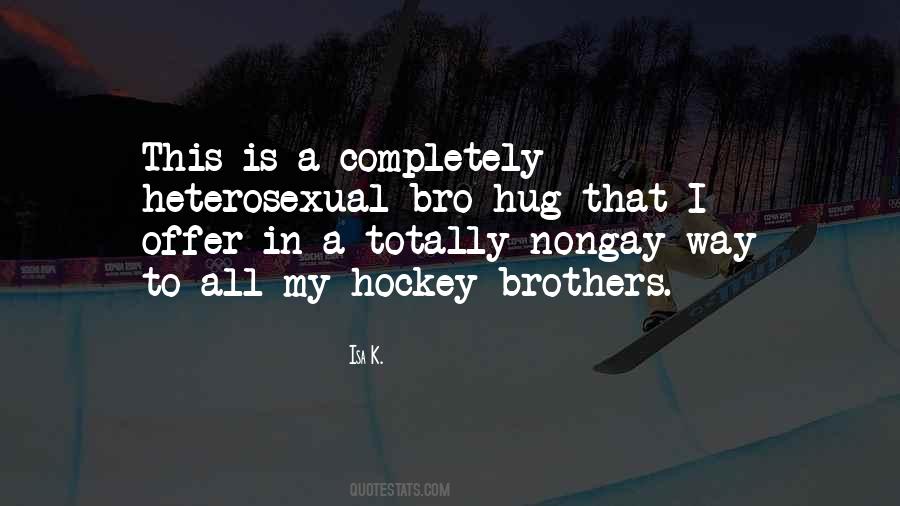 #2. If you're gay how come you don't dress better?"
. . .
"I'm undercover," he answered. "Obviously. I'm reporting back tonight on how best to attack the heterosexual hockey male demographic. - Author: Isa K.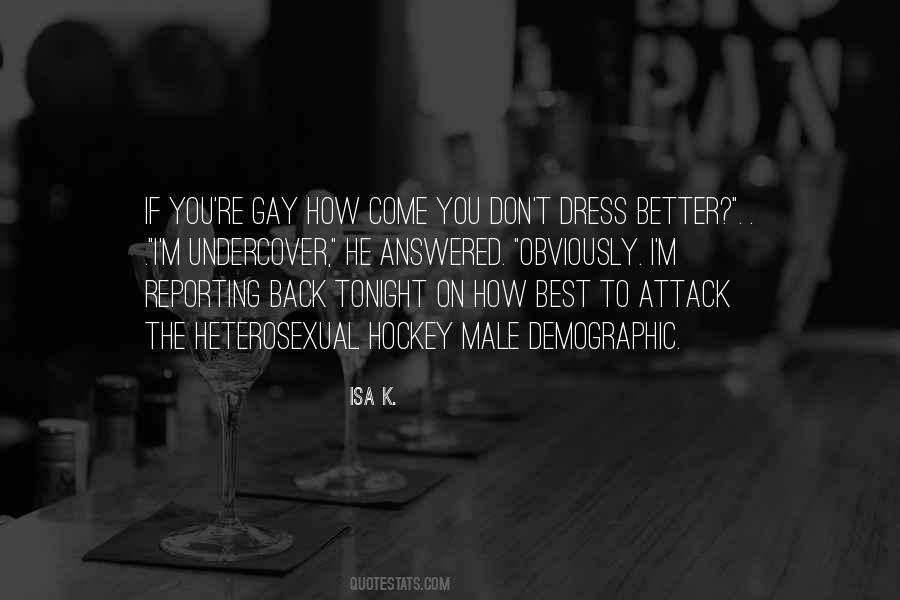 #3. You thought giving a depressed prostitute a copy of Pretty Woman might help? - Author: Isa K.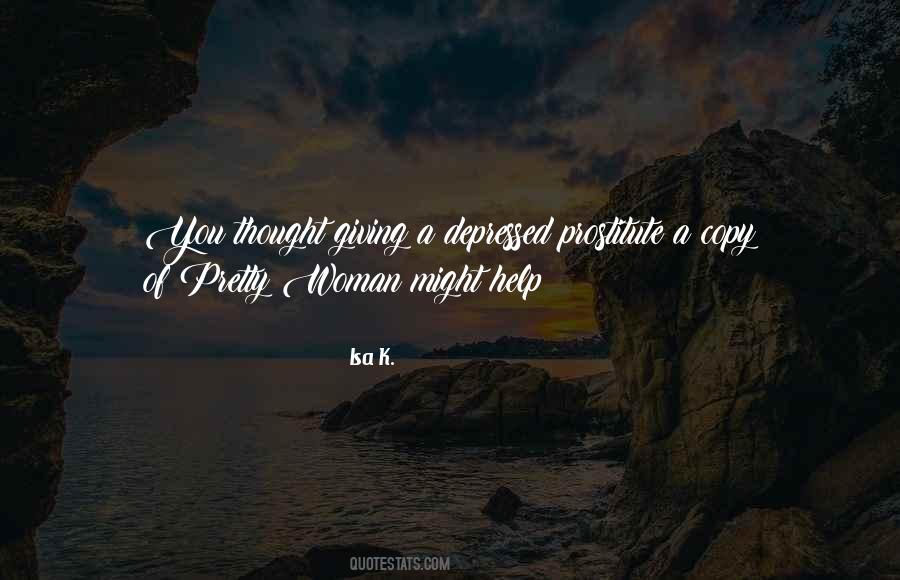 Famous Authors
Popular Topics