Faruk H.T. Famous Quotes & Sayings
Browse top 6 famous quotes and sayings by Faruk H.T.. Read & share Faruk H.T. quotes pictures with friends. Free using on Facebook, Twitter, blogs.
Top 6 Faruk H.T. Quotes
#1. The day you decide to let God into your life, that day God will start pulling you into pieces and destroy who you think you are to reassemble you bit by bit piece by piece, with small blocks of pure love.
Untill you become that and nothing else. - Author: Faruk H.T.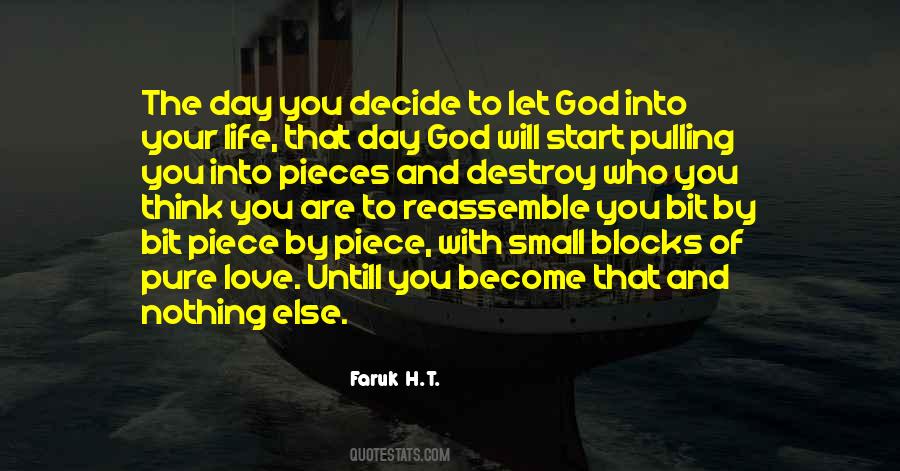 #2. As a mother love cherish and carry her baby within her womb,
as do i love cherish and carry my baby named God within my heart,
for all eternity. - Author: Faruk H.T.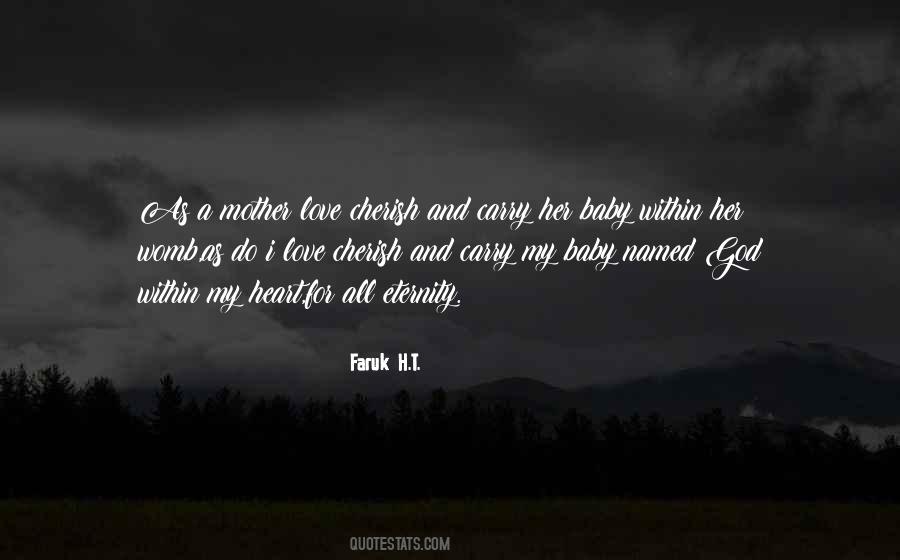 #3. The more you let God into your life,
the more the Devil intensifies his work.. - Author: Faruk H.T.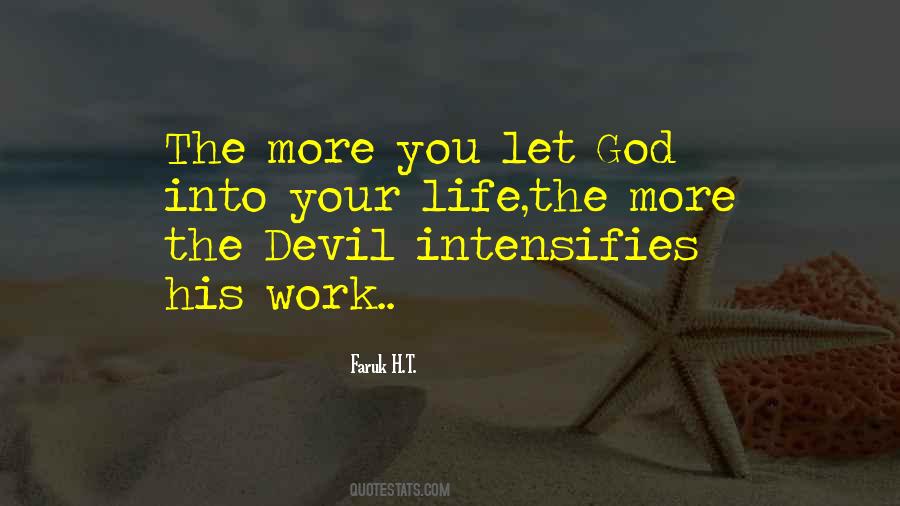 #4. Words without thought is just that,
words... - Author: Faruk H.T.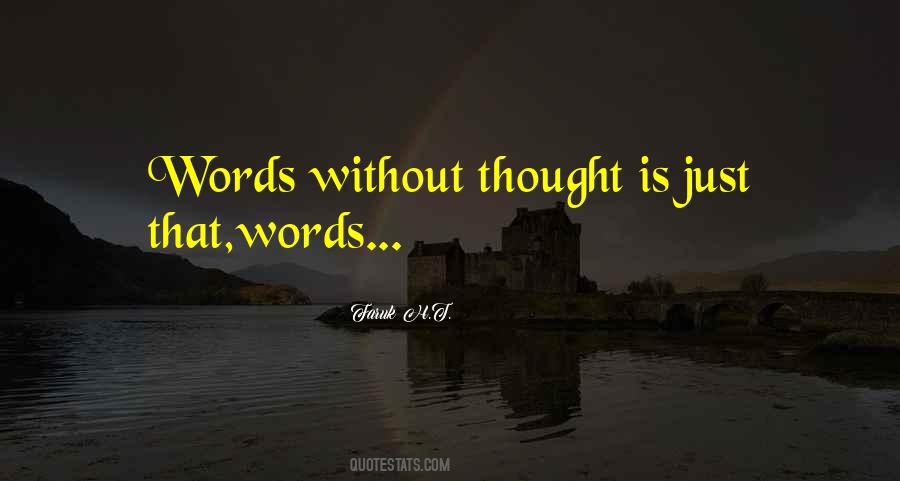 #5. Are you a Christian? she said.

I answered:
I am a Christian, I am a Jew, I am a Catholic, I am Muslim.

I am each and everyone of you my child, look into the mirror and you will see me,
as i see you.. - Author: Faruk H.T.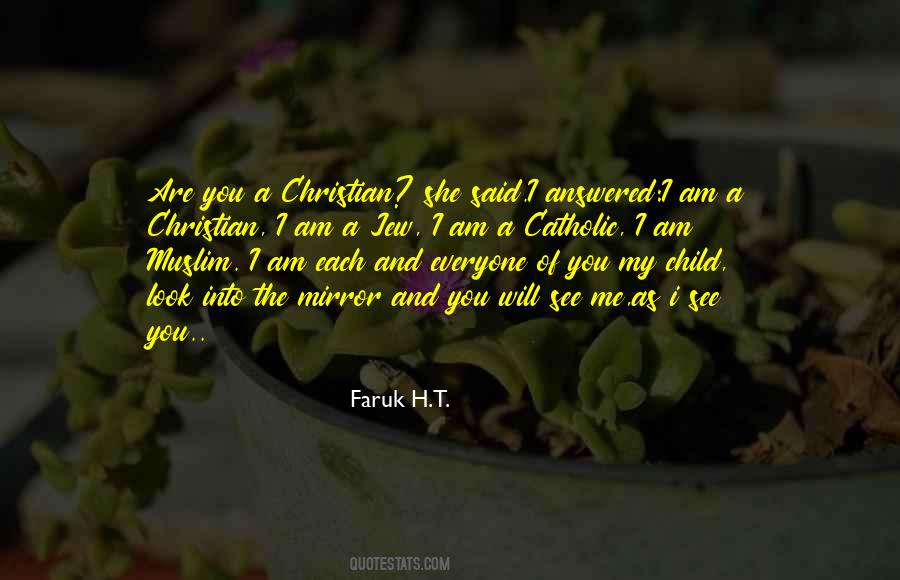 #6. I asked God for decades "Who am i?"
he finally answered:
To know who you are,
you must first realise what you are. - Author: Faruk H.T.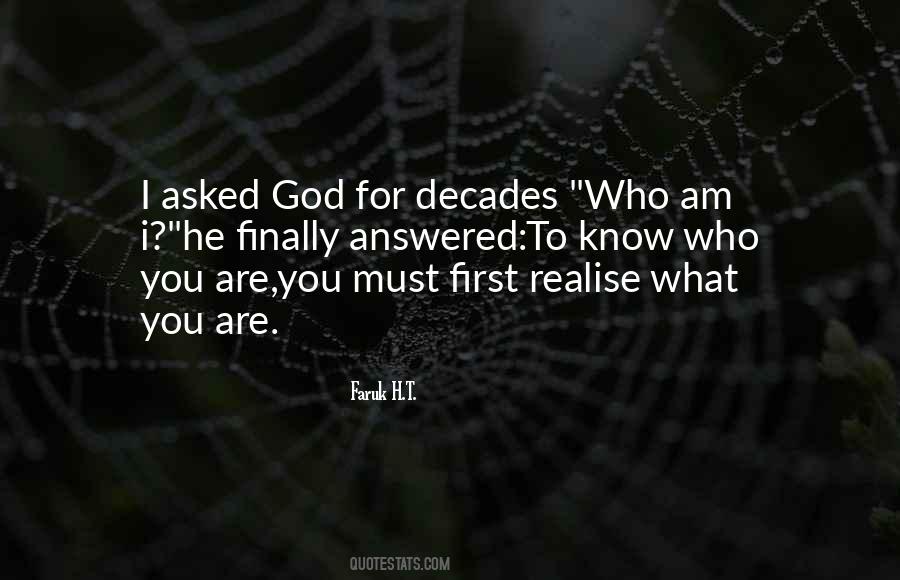 Famous Authors
Popular Topics