Ed O.G. Famous Quotes & Sayings
Browse top 4 famous quotes and sayings by Ed O.G.. Read & share Ed O.G. quotes pictures with friends. Free using on Facebook, Twitter, blogs.
Top 4 Ed O.G. Quotes
#1. Put on your adidas and step off. - Author: Ed O.G.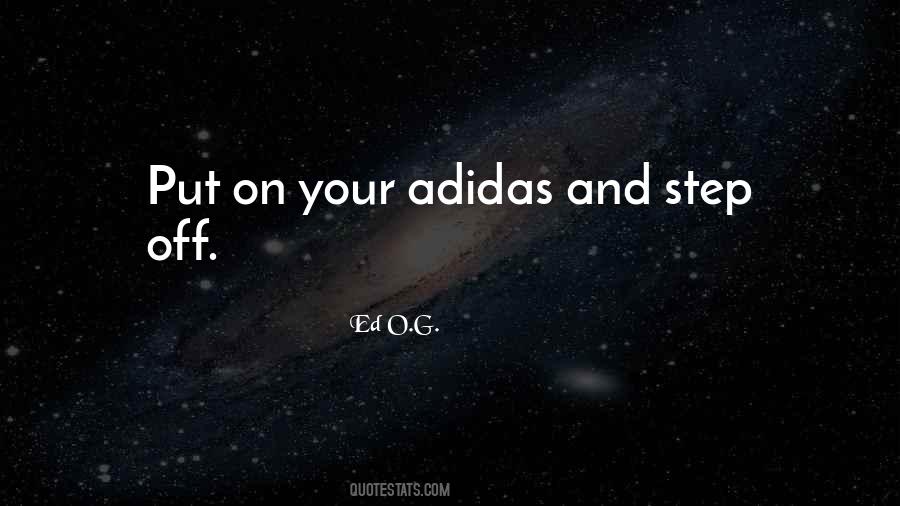 #2. I wish I didn't get searched when I come through customs.
I wish Christians stop beefin' with Muslims,
Wish the poor didn't have to take welfare,
Wish America had universal health care ...
Cause ain't no help here. - Author: Ed O.G.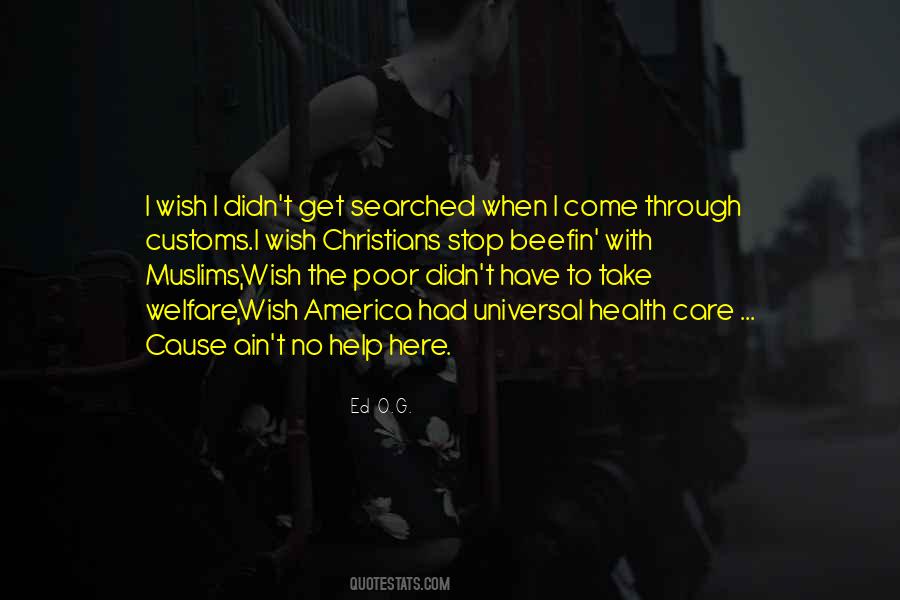 #3. Be a father, if not, why bother, son?
A boy can make 'em, but a man can raise one.
If you did it, admit it and stick with it. - Author: Ed O.G.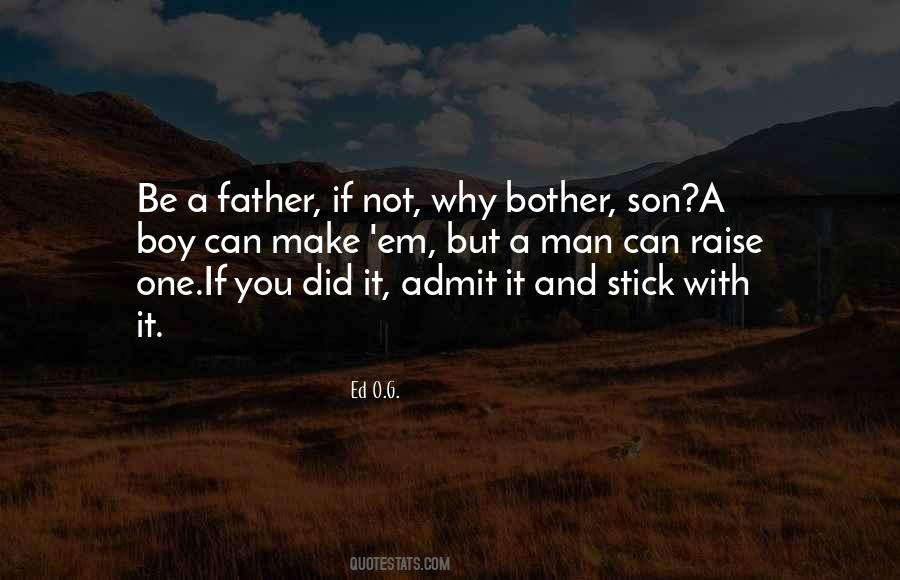 #4. God works in different ways and it shows ...
And everybody knows, love comes and goes. - Author: Ed O.G.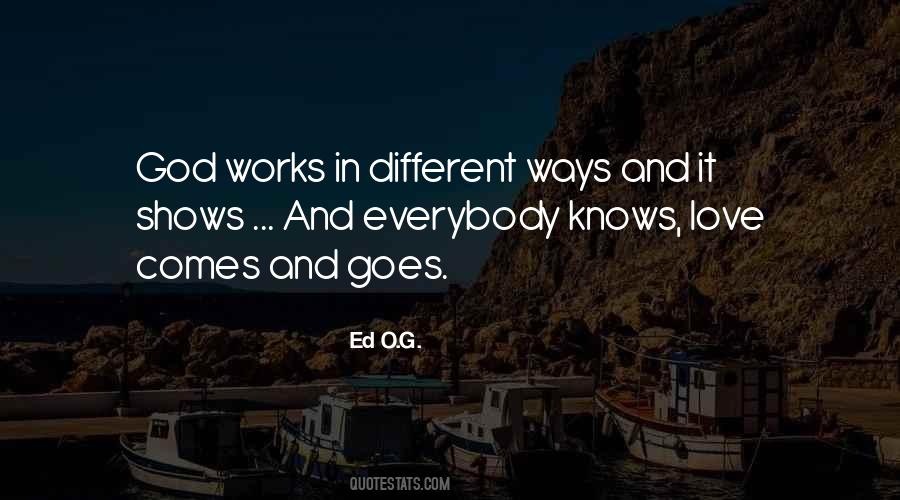 Famous Authors
Popular Topics