Browse top 5 famous quotes and sayings by David Epstein. Read & share David Epstein quotes pictures with friends. Free using on Facebook, Twitter, blogs.
Top 5 David Epstein Quotes
#1. Consider that children grow more quickly in spring and summer than in fall and winter, and that this is apparently due to sunlight signals that enter through the eyeballs, since the growth of totally blind children consists of similar fluctuations but are not synchronized with the seasons.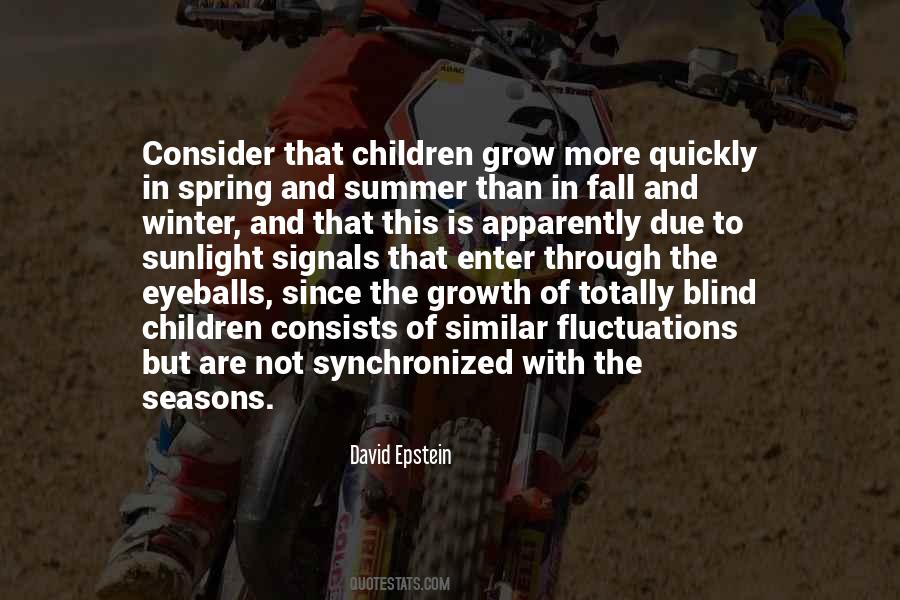 #2. The idea that athleticism was suddenly inversely proportional to intellect was never a cause of bigotry, but rather a result of it.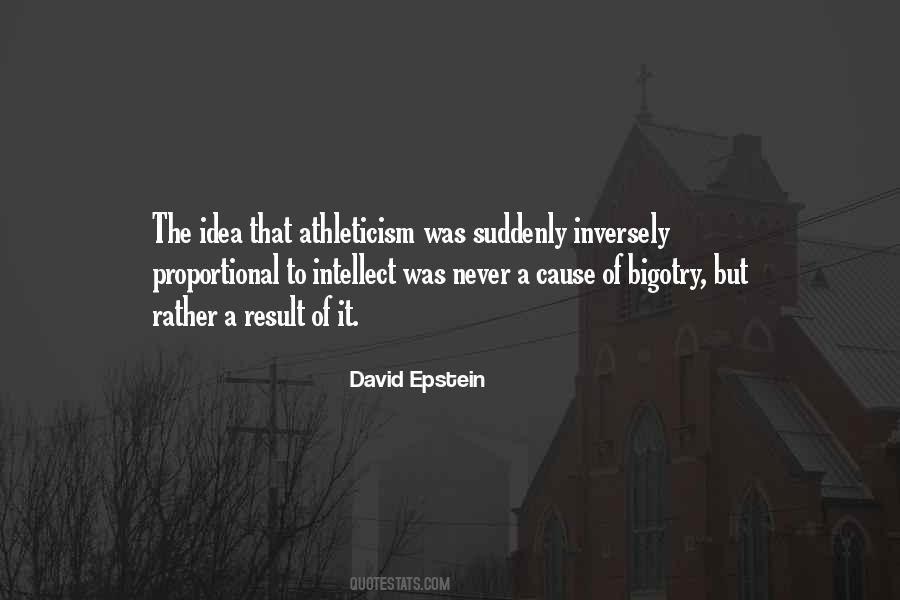 #3. The same medicine should not be prescribed for every athlete. For some, less training is the right medicine.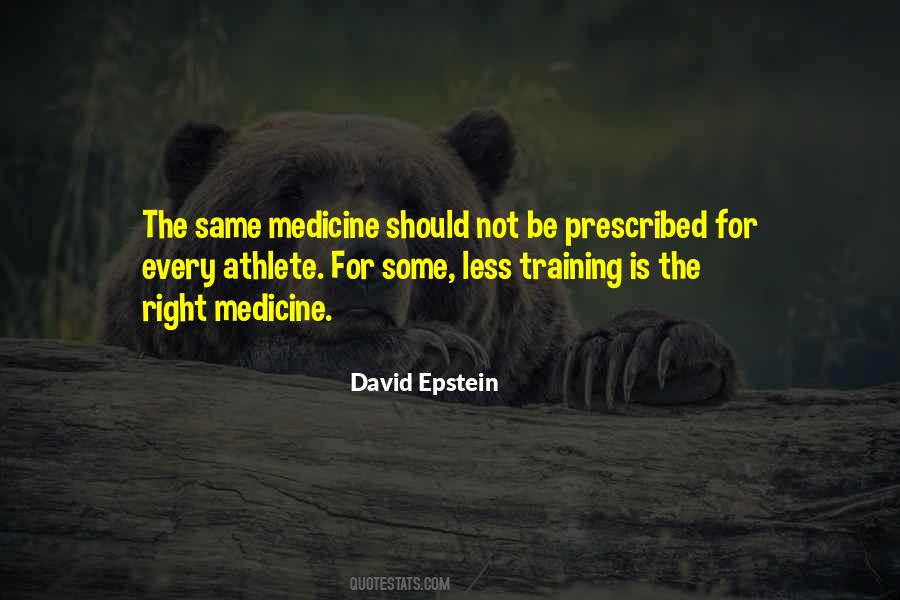 #4. Without both genes and environments, there are no outcomes.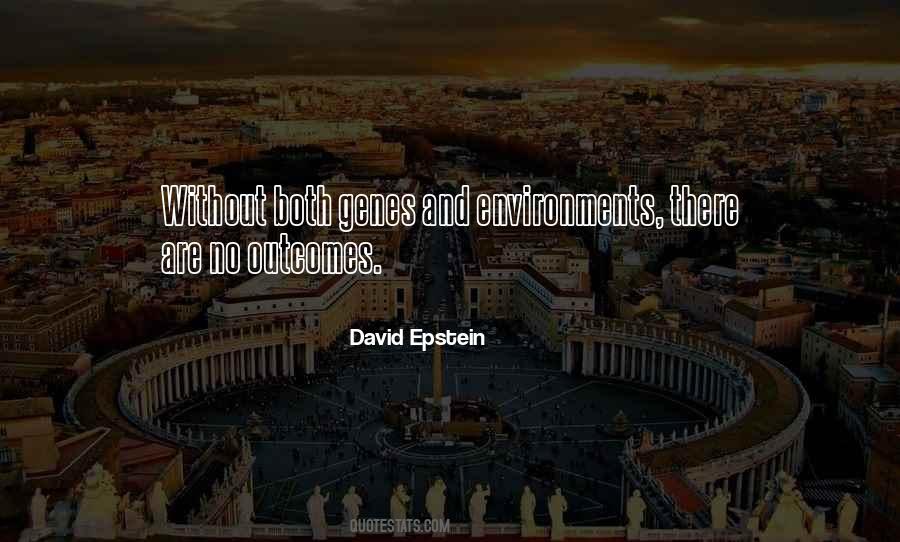 #5. One of the issues with our field is when we've looked at activity, and what controls activity, we've forgotten that we know very clearly there are biological mechanisms that actually influence people to be active or not" Lightfoot says. "You can have a predisposition to be a couch potato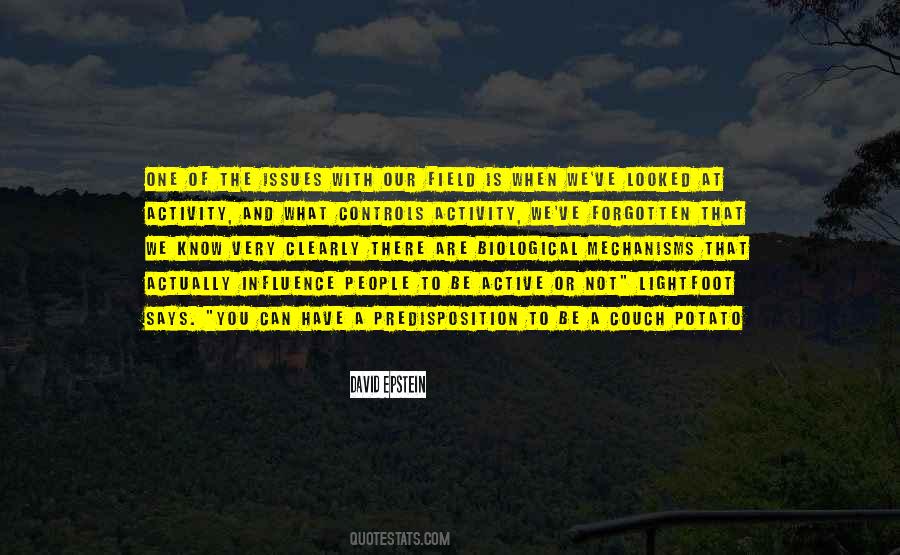 Famous Authors
Popular Topics