Bob Casey Jr. Famous Quotes & Sayings
Browse top 14 famous quotes and sayings by Bob Casey Jr.. Read & share Bob Casey Jr. quotes pictures with friends. Free using on Facebook, Twitter, blogs.
Top 14 Bob Casey Jr. Quotes
#1. I was heart broken, scared, I had a lot of anxiety, I was worried, I felt weak, and I had no idea how I was ever going to come up with the strength. But I just closed my eyes, and took a blind leap. I knew I had to get out of there. - Author: Bob Casey Jr.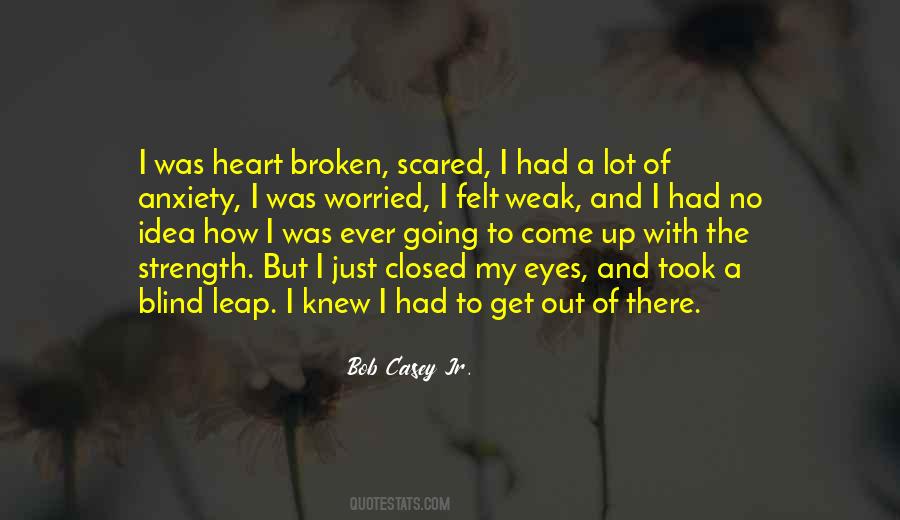 #2. I don't support gay marriage, but I also don't support a constitutional amendment banning it. However, I do support same sex unions that would give gay couples all the rights, privileges and protections of marriage. - Author: Bob Casey Jr.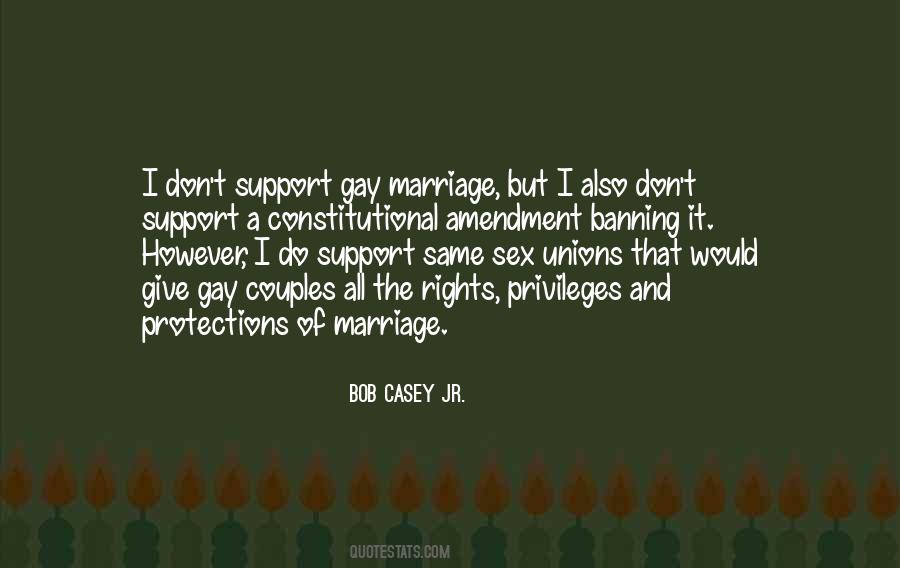 #3. Barack Obama and I have an honest disagreement on the issue of abortion. - Author: Bob Casey Jr.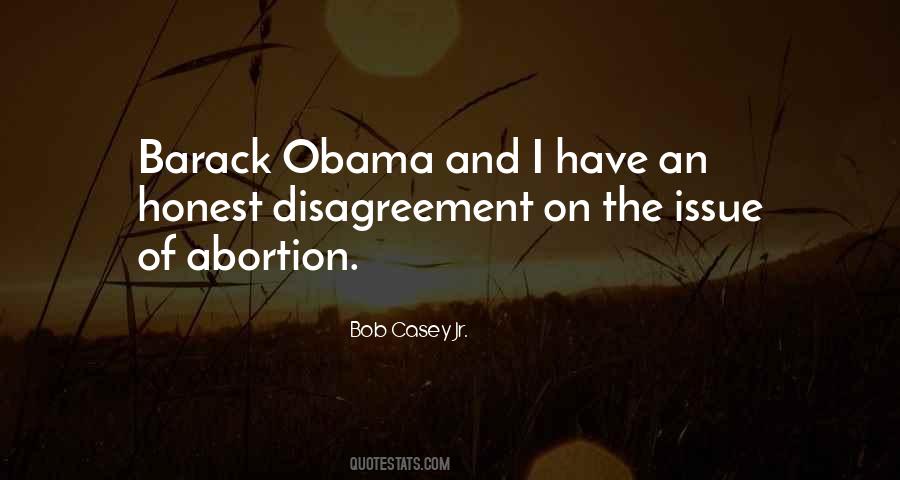 #4. So often, generalizations don't apply to Catholic voters. Catholics are concerned about the war, the economy, about issues like abortion, issues pertaining to the budget and funding Medicaid and Medicare and what happens to the environment. - Author: Bob Casey Jr.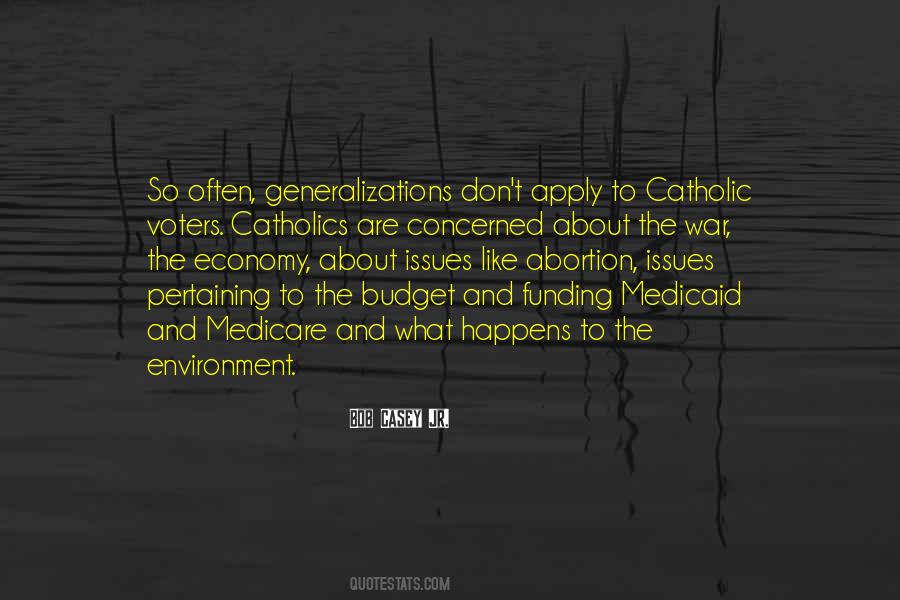 #5. We cheerleaders are peppy and happy and get front row seats to the game! - Author: Bob Casey Jr.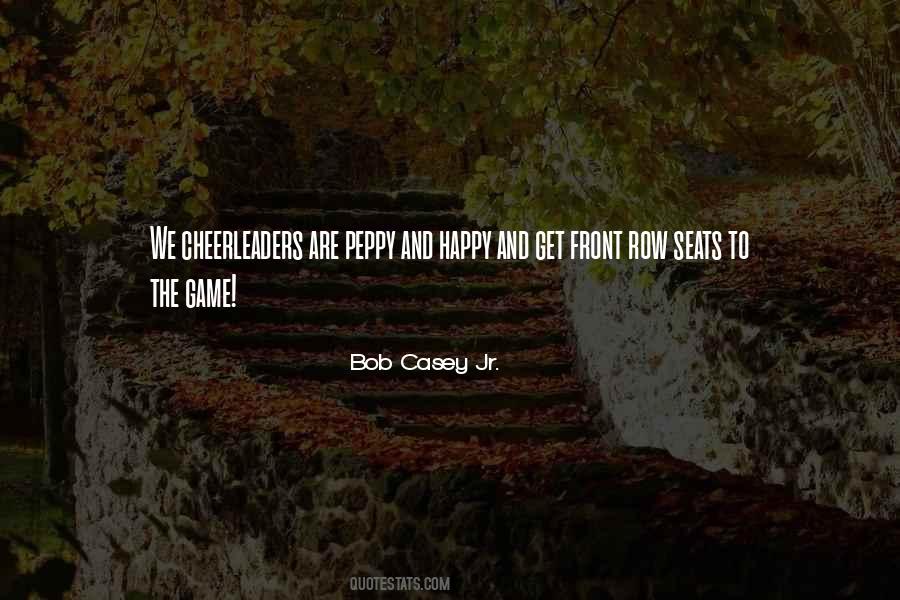 #6. Pennsylvania is home to some of the hardest-working, toughest, most decent people in America. - Author: Bob Casey Jr.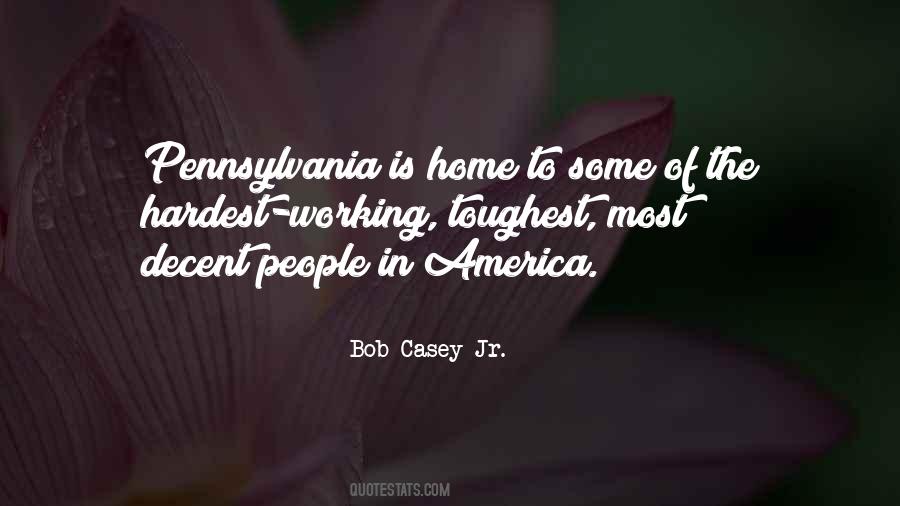 #7. I do think there's a difference between what a religious leader says and does and what a public official or legislator does. But there's no question that a lot of our legal underpinnings find a good bit of their foundations in the Scriptures. - Author: Bob Casey Jr.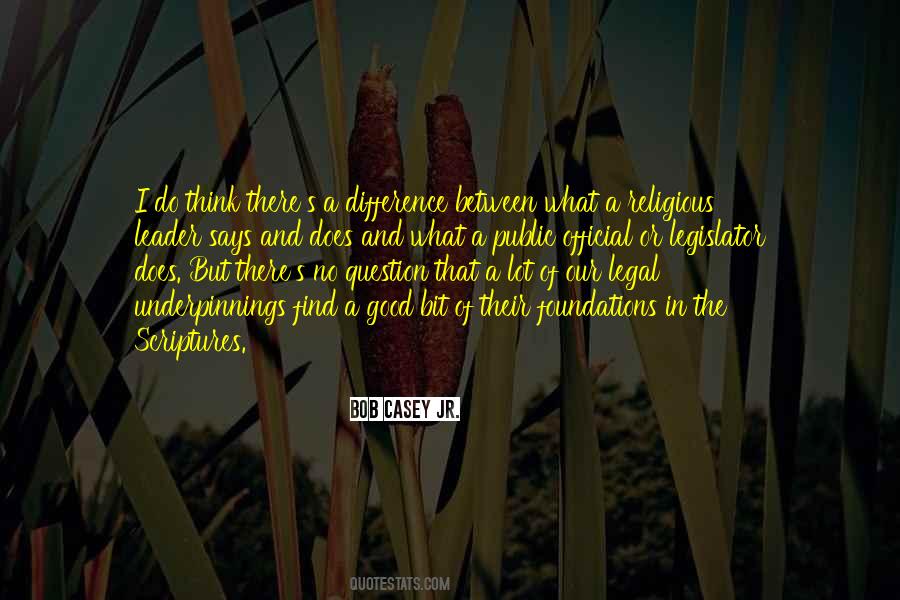 #8. I know Barack Obama. And I believe that as president, he'll pursue the common good by seeking common ground rather than trying to divide us. - Author: Bob Casey Jr.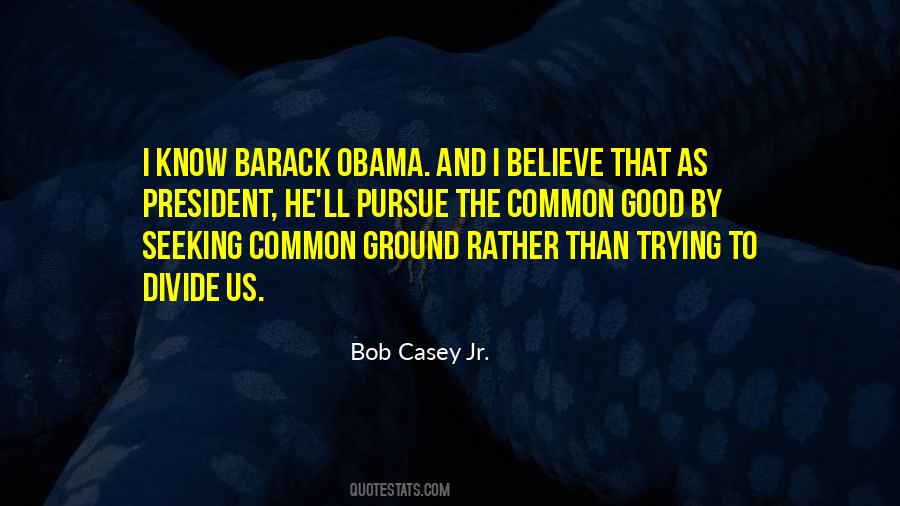 #9. Catholics are every bit as diverse as any other sort of voters out there, with conservative Democrats and moderates. - Author: Bob Casey Jr.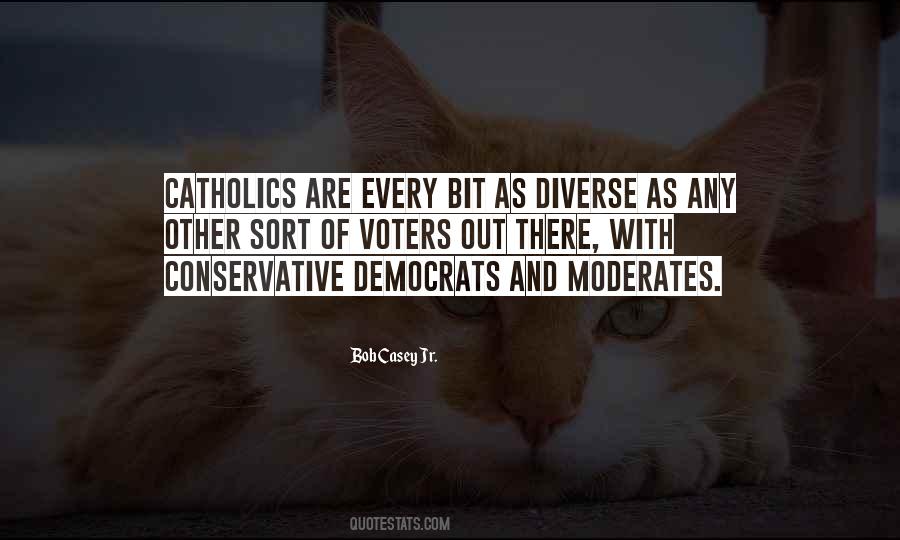 #10. I was just walking around like a zombie..I really had no idea what I was doing.. But the best thing that I did do was leave and get the hell out of there. I have no regrets. - Author: Bob Casey Jr.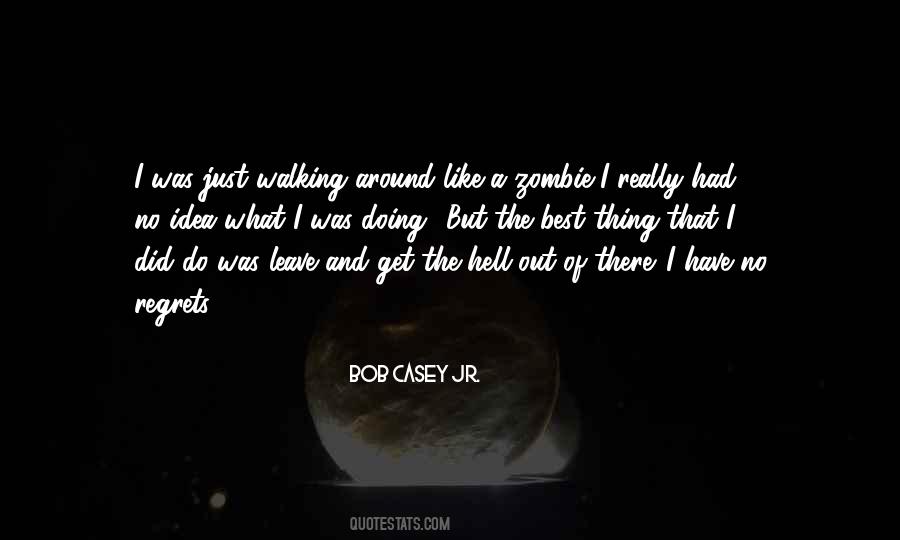 #11. I believe the United States should make the protection of Syrian civilians from war crimes and crimes against humanity a higher priority. - Author: Bob Casey Jr.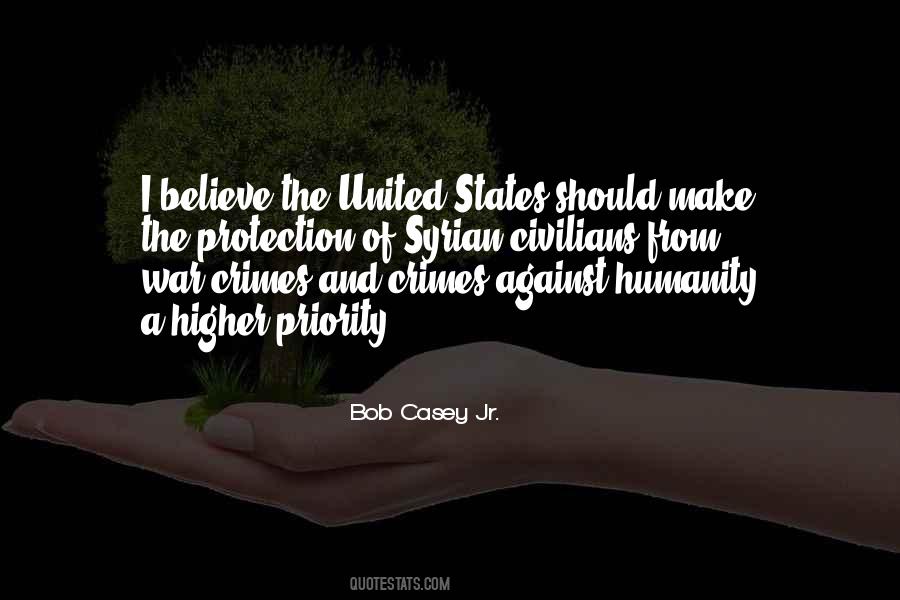 #12. If two people of the same sex fall in love and want to marry, why would our government stand in their way? - Author: Bob Casey Jr.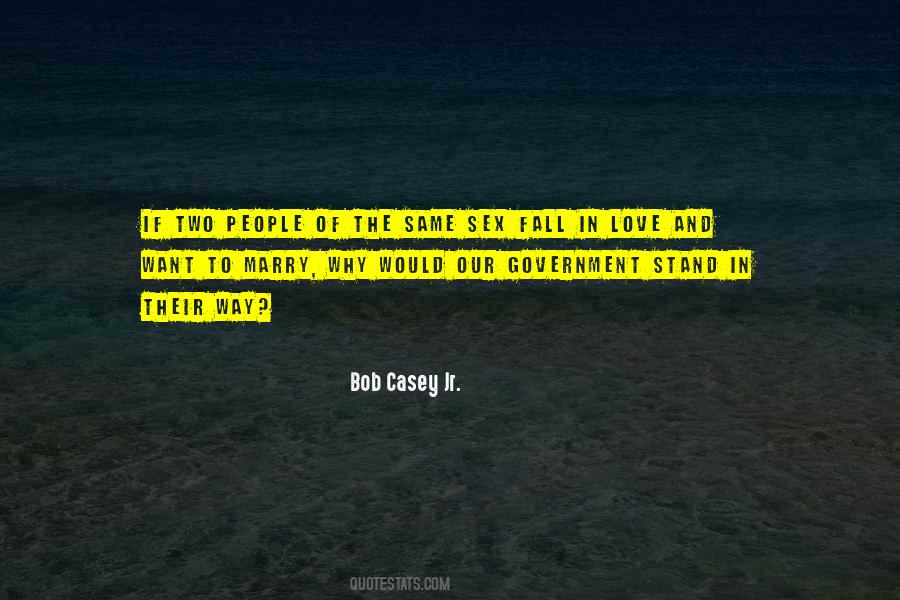 #13. Pennsylvania couldn't be prouder of our native son, Joe Biden from Scranton. No one knows us better than Joe. - Author: Bob Casey Jr.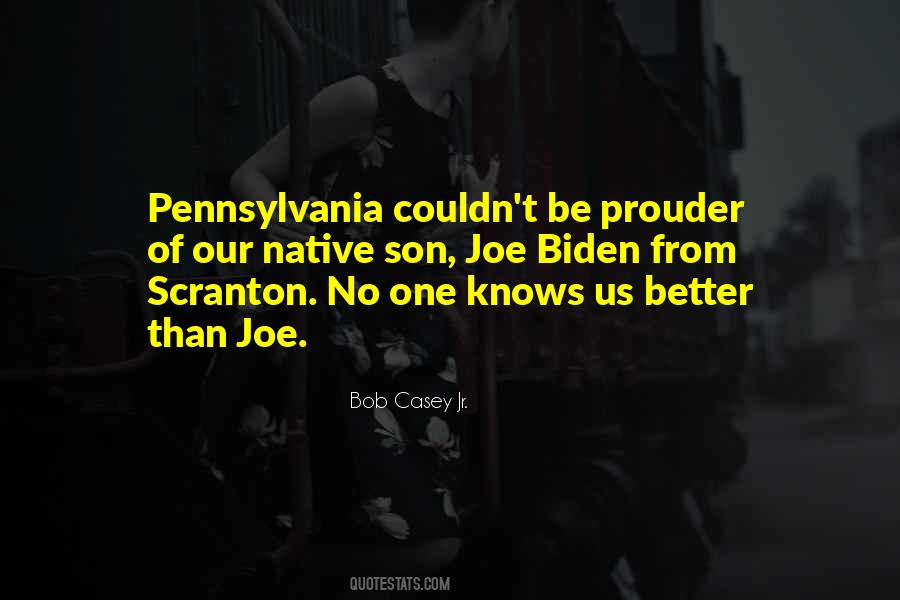 #14. After much deliberation, and after reviewing the legal, public policy and civil-rights questions presented, I support marriage equality for same-sex couples and believe that DOMA should be repealed. - Author: Bob Casey Jr.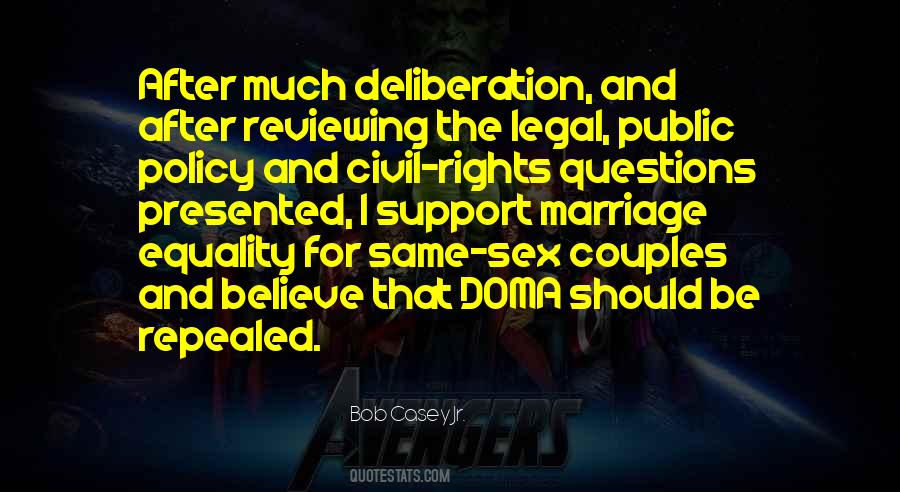 Famous Authors
Popular Topics