Bella J. Famous Quotes & Sayings
Browse top 1 famous quotes and sayings by Bella J.. Read & share Bella J. quotes pictures with friends. Free using on Facebook, Twitter, blogs.
Top 1 Bella J. Quotes
#1. You think I don't know that? Do you think I like feeling like this, like my world has been turned upside down? Even though you and I have this - whatever it is - doesn't mean I care any less about him, - Author: Bella J.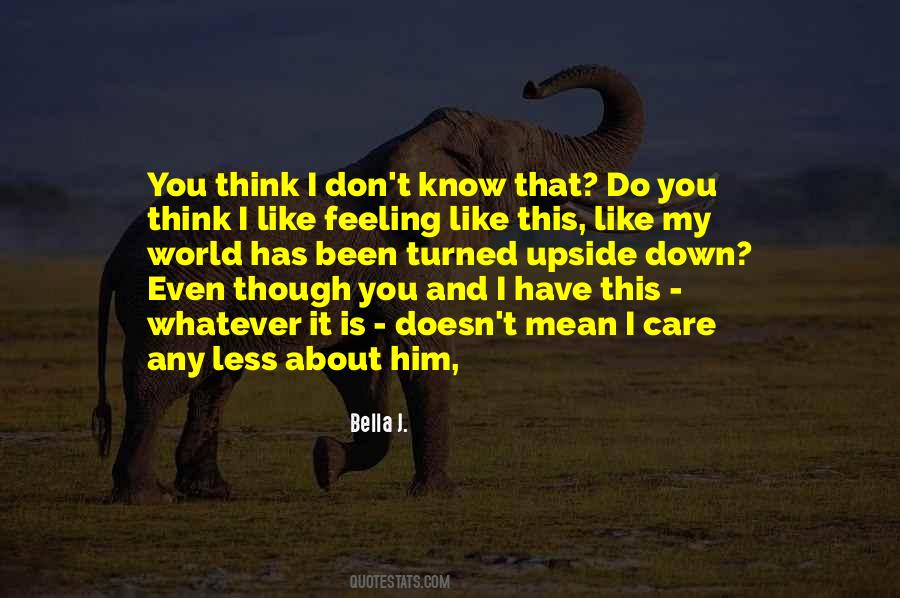 Famous Authors
Popular Topics