We Will Be Friends Forever Famous Quotes & Sayings
List of top 40 famous quotes and sayings about we will be friends forever to read and share with friends on your Facebook, Twitter, blogs.
Top 40 We Will Be Friends Forever Quotes
#1. Maybe she wanted too many things. To get closer to Nate - but to just stay friends. To make love with him - but keep her heart uninvolved. To stay with him forever - but never commit. - Author: Kathy Love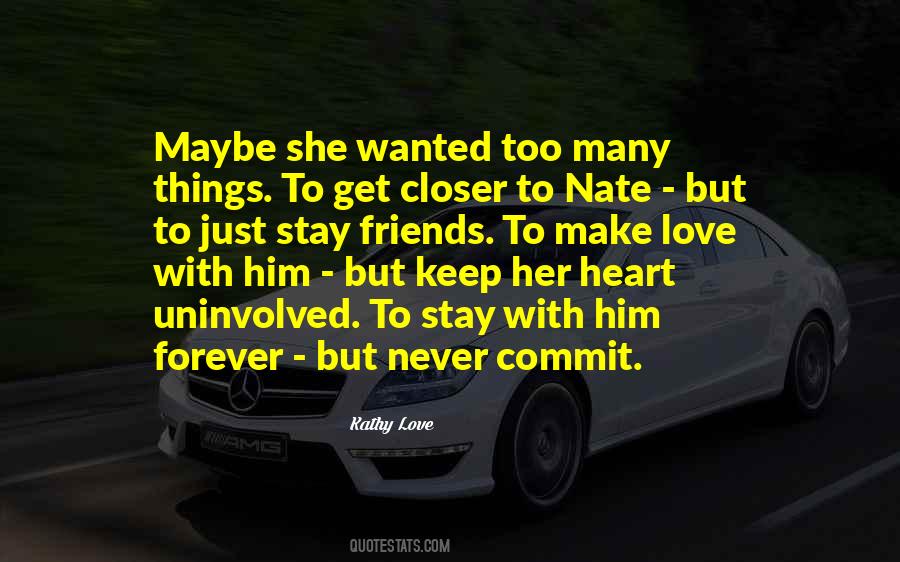 #2. I love you, Holder!" I yell after him. "Best friends forever!" He keeps walking forward, but lifts his hand in the air and flips me off. It's almost as cool as a fist bump. - Author: Colleen Hoover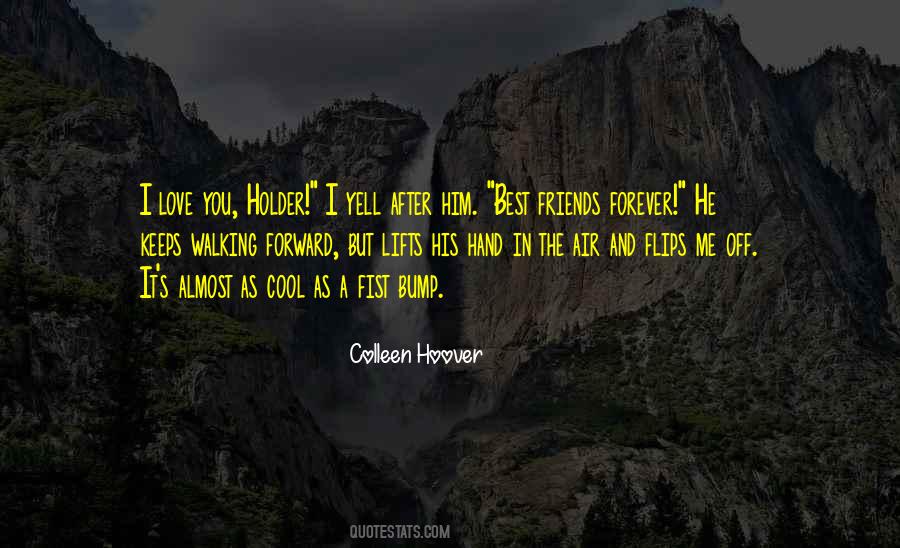 #3. True friendship never questions what it costs you. - Author: Stephen Richards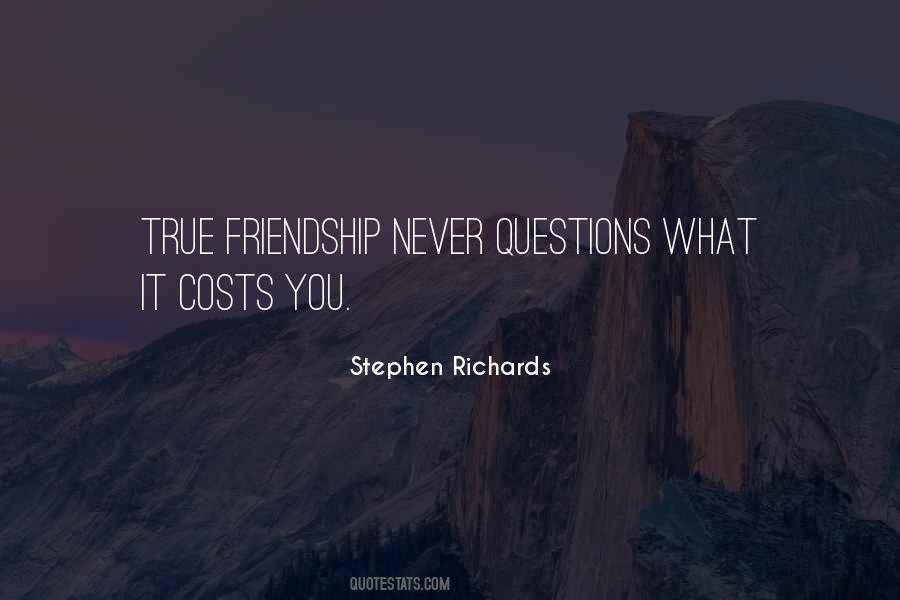 #4. Anyway, my point is (I know, I know, there is one), I don't want to be
one of those easily forgotten people, so important at the time, so special, so
influential, and so treasured, yet years later just a vague face and a distant
memory. I want us to be best friends forever, Alex. - Author: Cecelia Ahern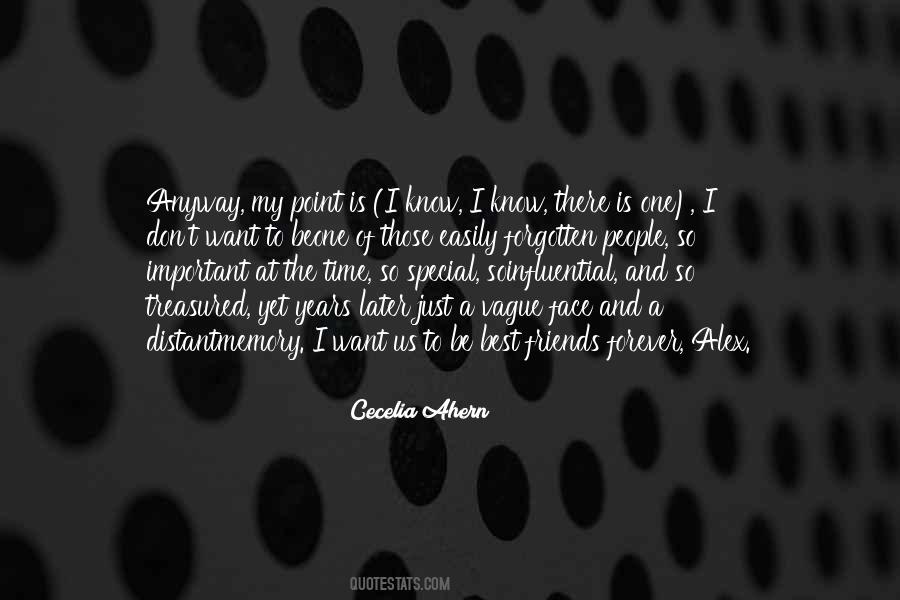 #5. Best friends forever. They'd believed it would last, that vow, that someday they'd be old women, sitting in their rocking chairs on a creaking deck, talking about the times of their lives, and laughing ... - Author: Kristin Hannah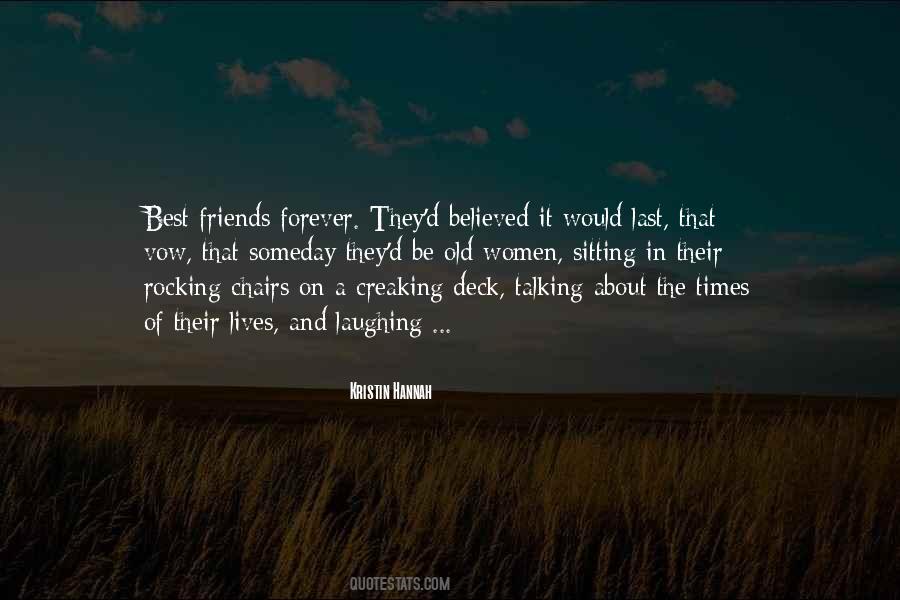 #6. One year, my good deed started with deciding to give all my friends makeup from a cruelty-free cosmetics line that I love. I did this with the hope that they would love it as much as I do and end up switching their makeup over to that cruelty-free line forever. - Author: Jenna Morasca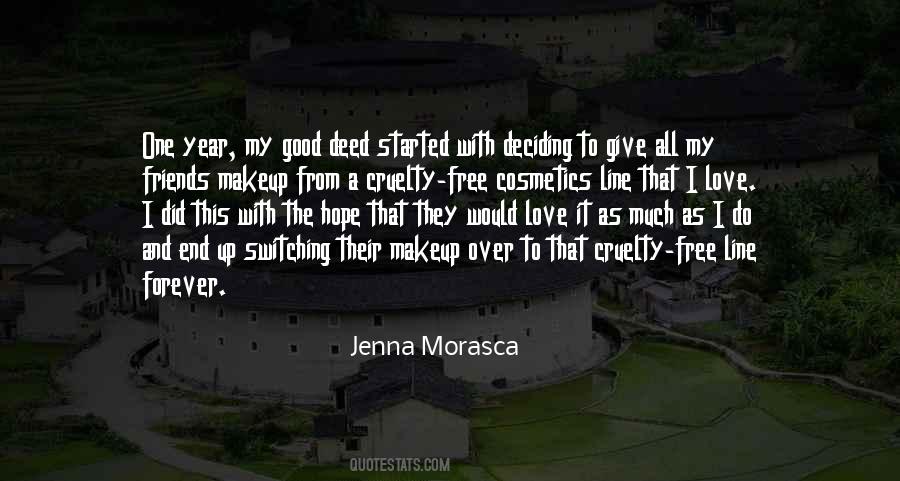 #7. The best way to make something last is to believe that it won't. - Author: Barbara Ann Kipfer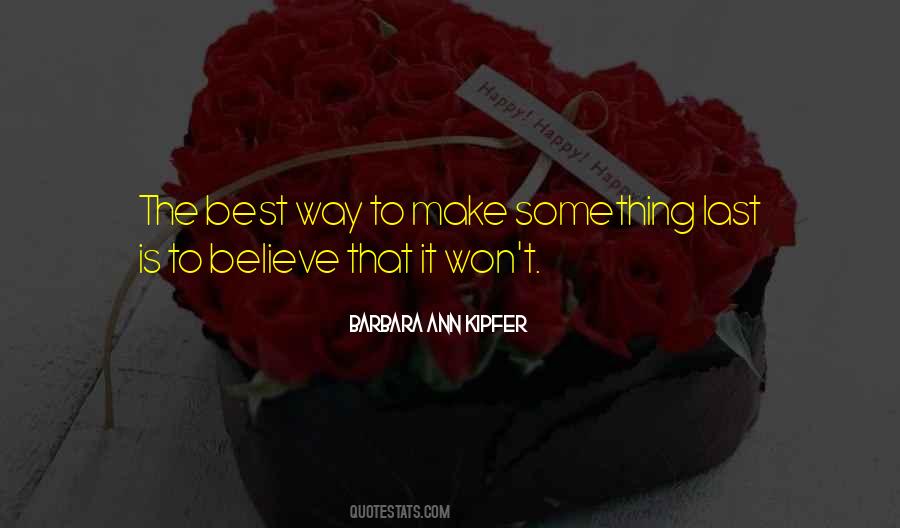 #8. Grief is devastating, all-consuming. But grief merely visits friends, even the closest. It stays much longer, probably forever, with the family, but that was probably how it should be. - Author: Harlan Coben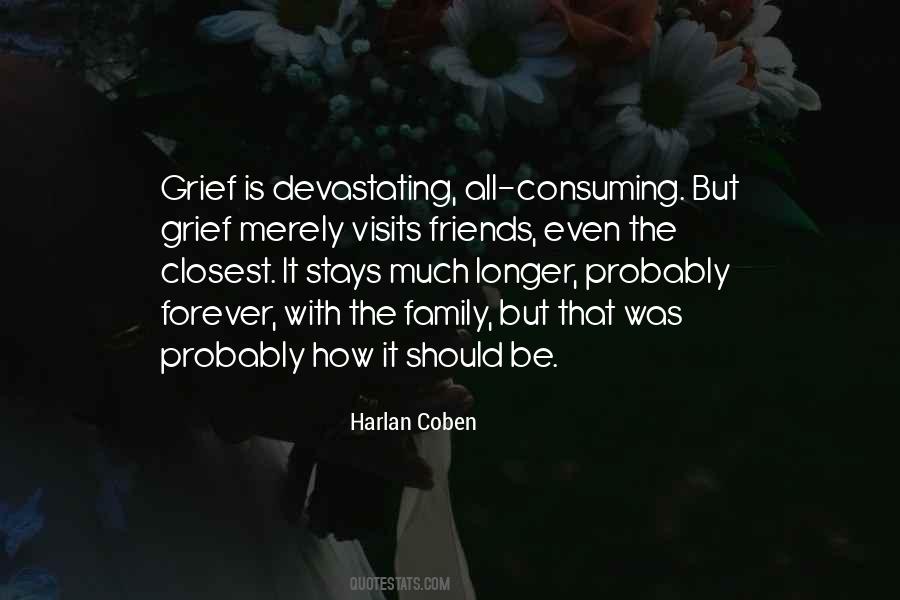 #9. To my mind, the only possible pet is a cow. Cows love you. They will listen to your problems and never ask a thing in return. They will be your friends forever. And when you get tired of them, you can kill and eat them. Perfect. - Author: Bill Bryson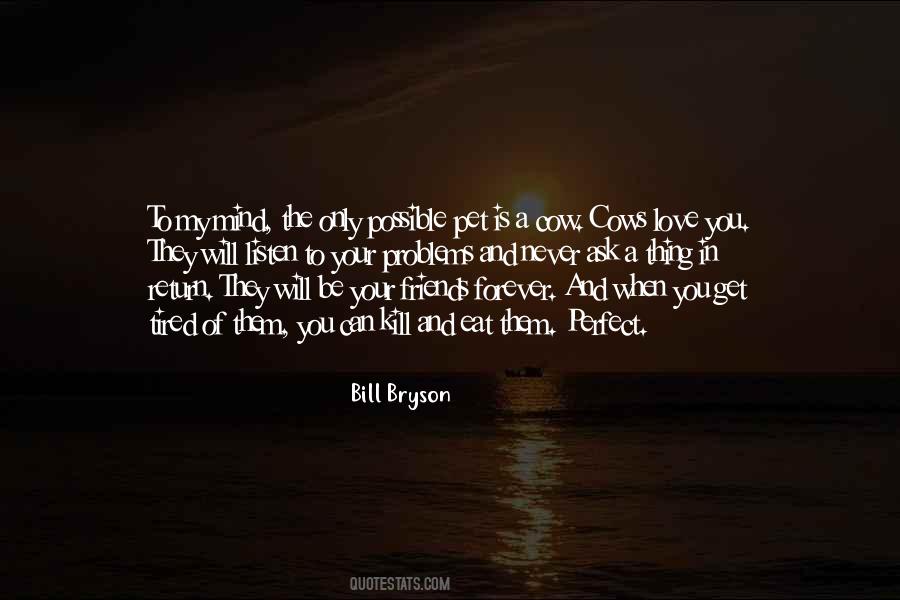 #10. We're friends, and we're both friends with actresses our age, but we never get to work with each other because there's one girl in the movie, or whatever. For me, it was just so amazing to get to work with Evan [Rachel Wood], who I've loved forever. - Author: Ellen Page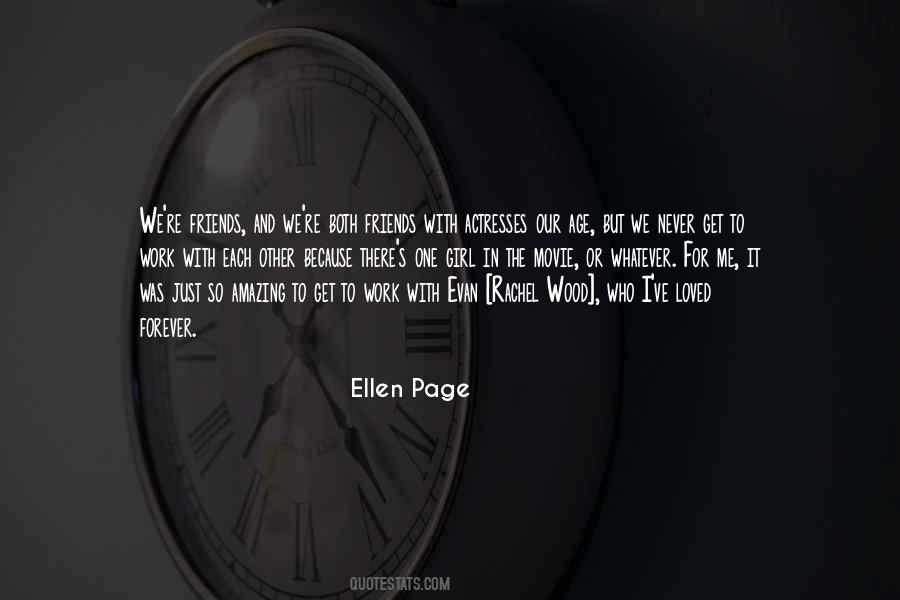 #11. There had been romances in my schooldays
but all my friends had had those; we were forever sending each other Valentines, writing sonnets on the prefect's eyes ... This wasn't like that. It was a thing of the heart and the head and the body. A real, true thing, grown-up. - Author: Sarah Waters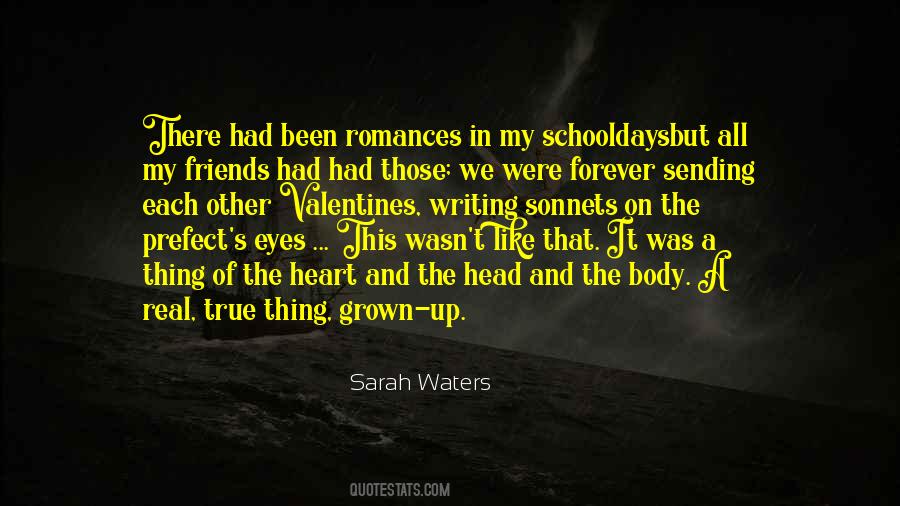 #12. I think it's very hard to find a good friend. That's why I'm so lucky to have two sisters, because they're my best friends, and they have to be with me forever. They're stuck with me. - Author: Kate Upton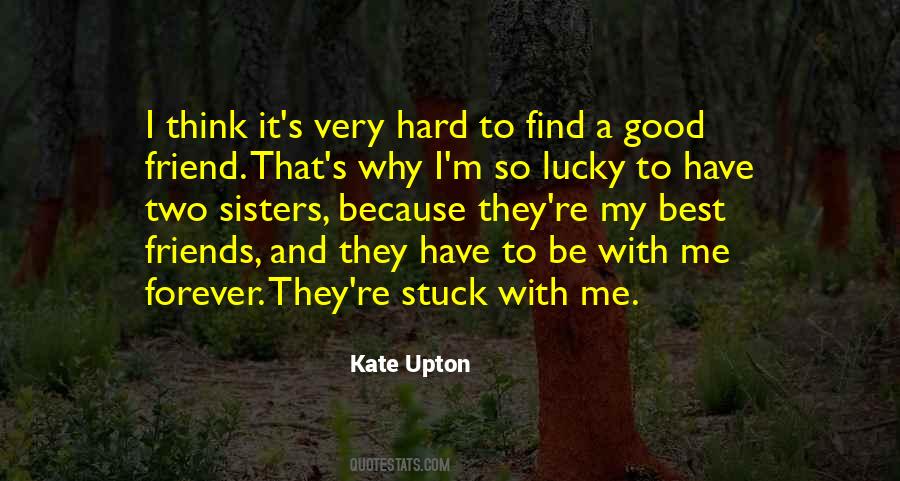 #13. I've discovered a way to stay friends forever -
There's really nothing to it.
I simply tell you what to do
And you do it! - Author: Shel Silverstein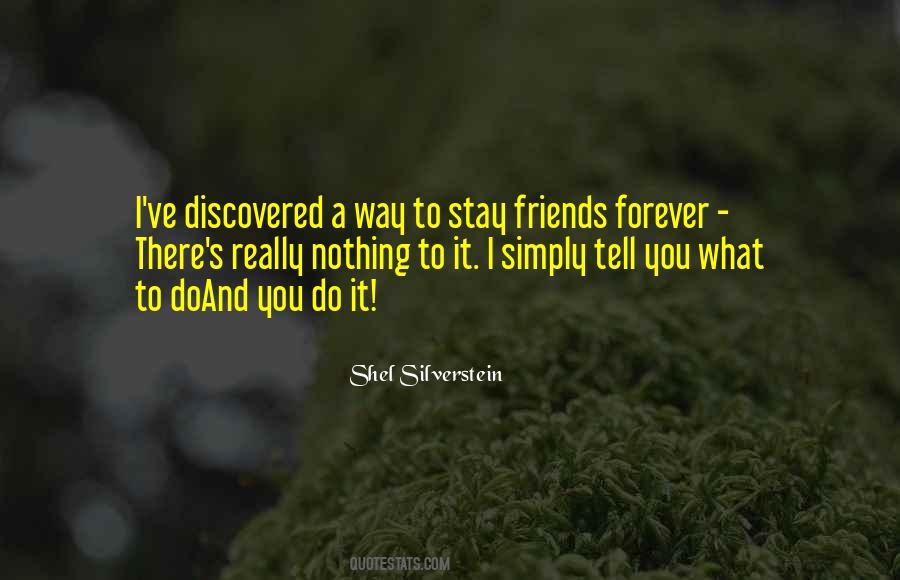 #14. There are very few people in the world with courage enough to admit that they do not care for music (dogs and children come into the same category) and so brand themselves forever as Philistines in the eyes of their friends. - Author: D.E. Stevenson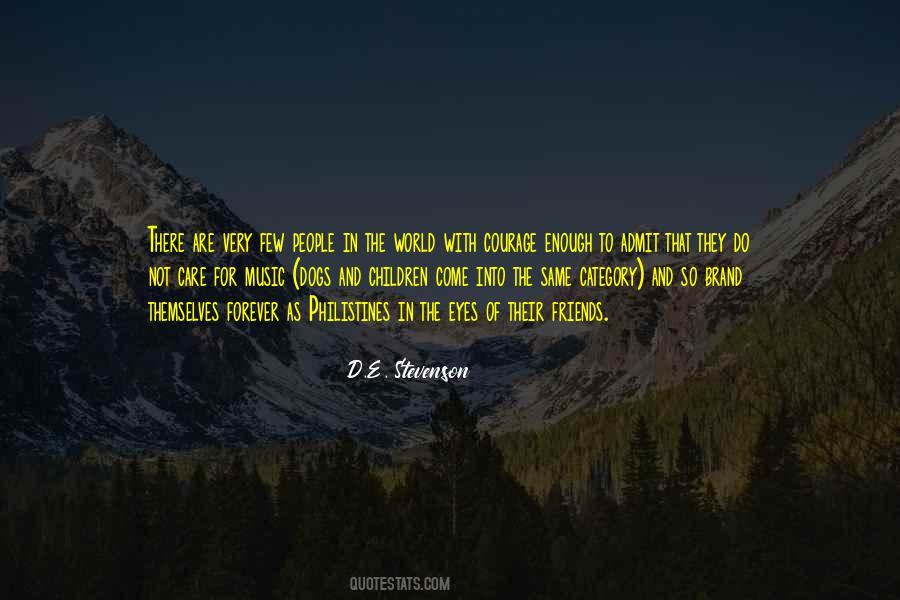 #15. And here I am, bravely risking the fallout of wounding your fragile, pudding-like soul - because real, forever friends don't let each other wear ugly hats. I've wanted to say it for a month now, and I can bear it no longer. I know my witch is showing, but please take that thing off your head. - Author: Emm Cole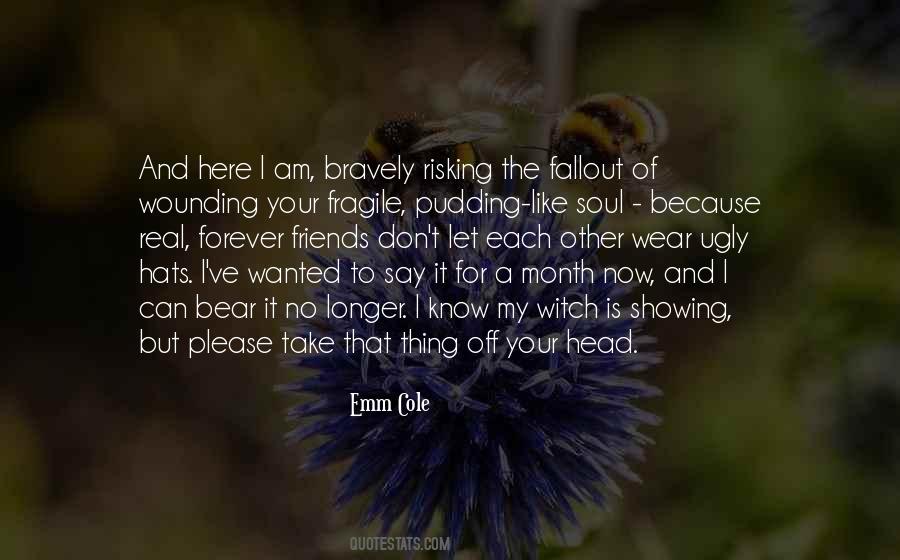 #16. I'll always have your back and you'll always have mine."

"Always? That's like forever. How do you know we will be friends forever?"

"I just do. - Author: S.D. Hendrickson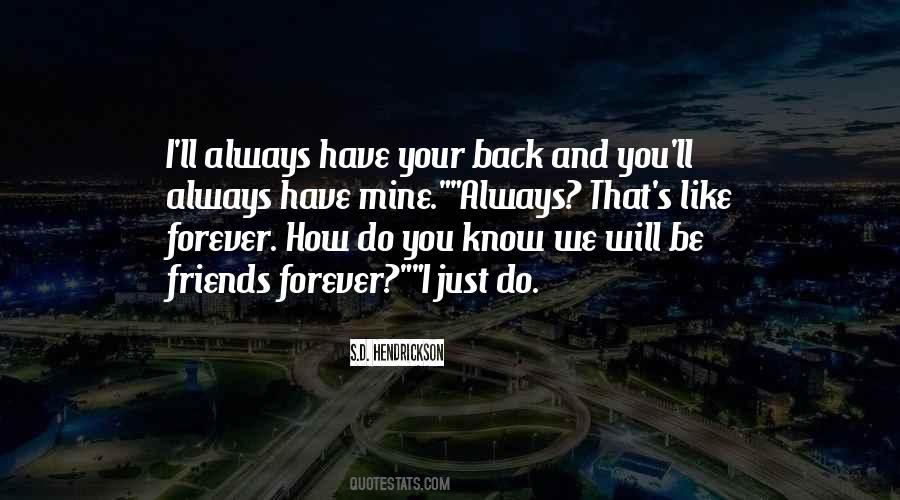 #17. When we see our enemies and friends gliding away before us, let us not forget that we are subject to the general law of mortality, and shall soon be where our doom will be fixed forever. - Author: Samuel Johnson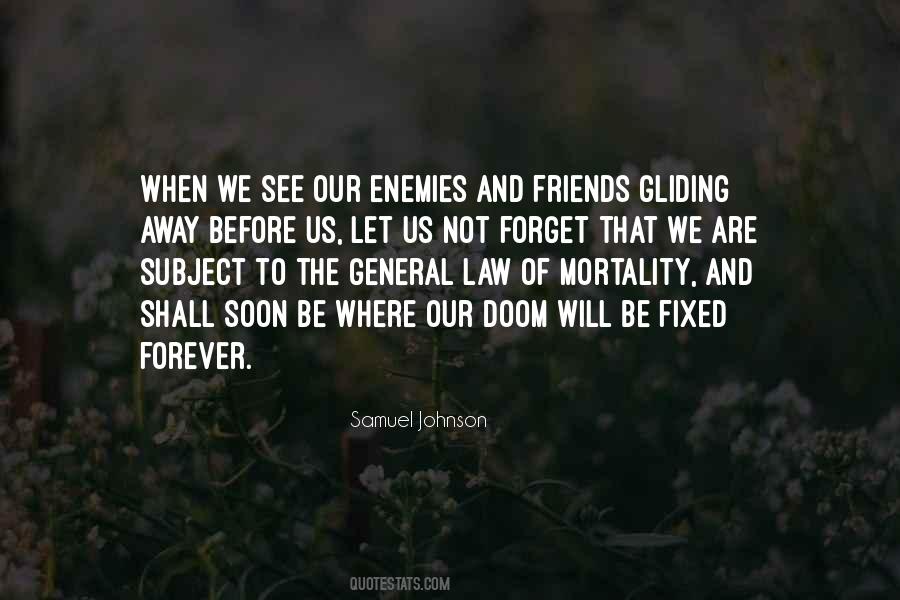 #18. I hope we'll be friends forever, together we'll always be. I don't think you understand just how much you mean to me. And one day when we part our ways, we'll think back to the past and think about how happy we are 'cause our friendship will always last. - Author: Bridget Davis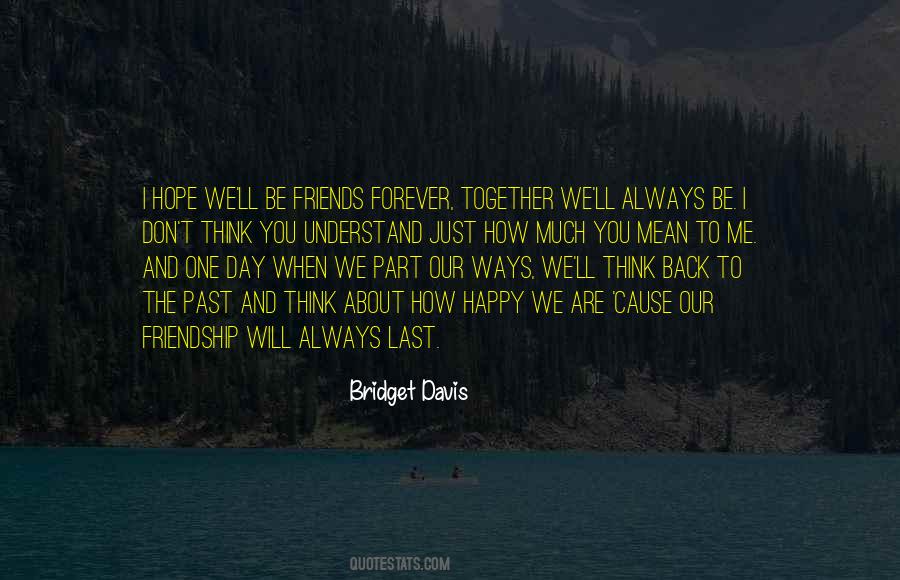 #19. It will be no greater miracle that brings us into another world to live forever with our dearest friends than that which has brought us into this one to live a lifetime with them. Or almost a lifetime. Therefore, we weep when they depart. But we will see them again in another world. - Author: Jeff Wheeler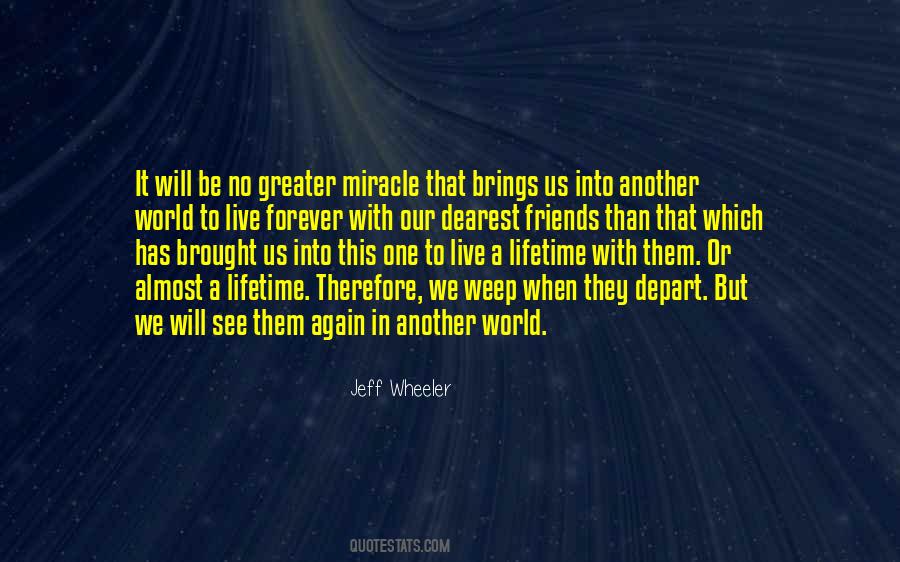 #20. In friendship I shall bind my heart and soul to yours. Forever beside you I shall stand. Together or apart always will I be with you. Eternal friends we shall ever be. - Author: Jen Wylie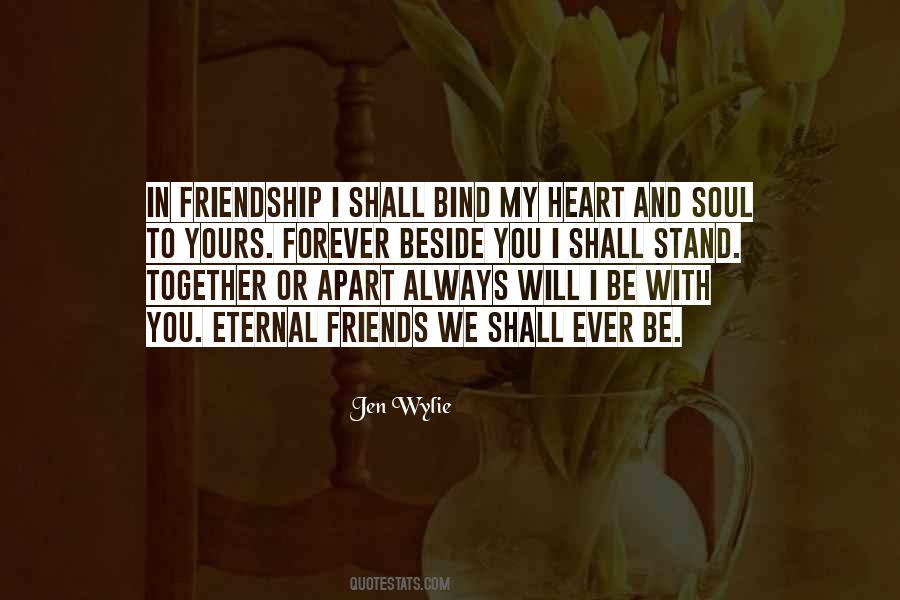 #21. Mountains have the power to call us into their realms and there, left forever, are our friends whose great souls were longing for the heights. Do not forget the mountaineers who have not returned from the summits. - Author: Anatoli Boukreev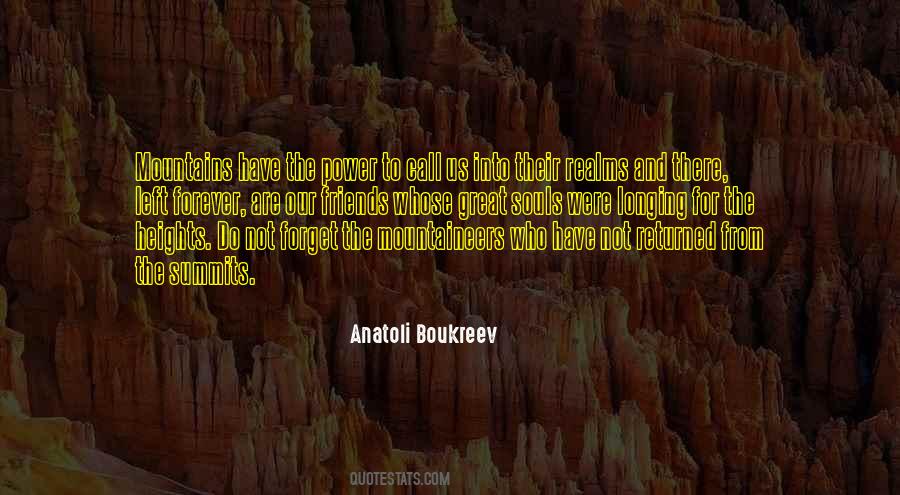 #22. I love you today. I will love you tomorrow. I will love you always. Because when we are reborn, I will fall in love with you again and again and again.
- Faye Hall, from an untitled script - Author: Faye Hall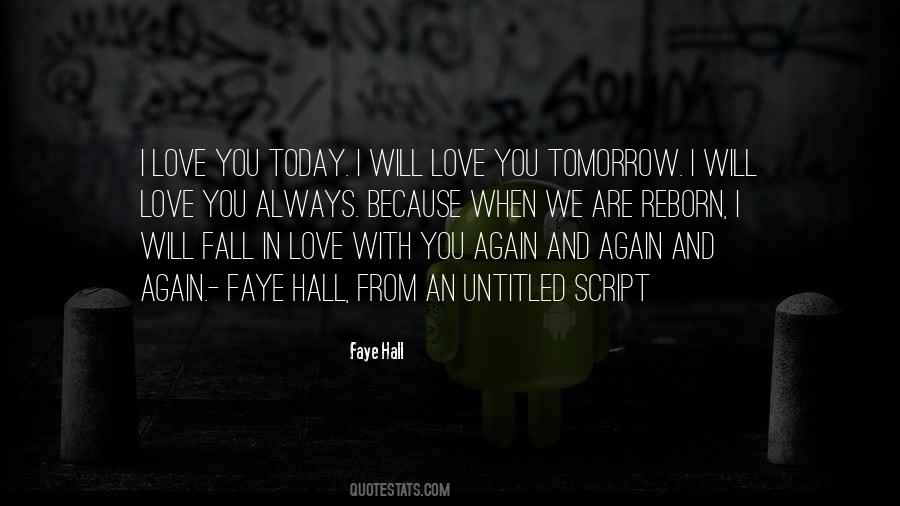 #23. A guy and a girl can just be friends, but at one point or another they will fall for each other, maybe temporarily, maybe at the wrong time, maybe too late, or maybe forever. - Author: Becky Wicks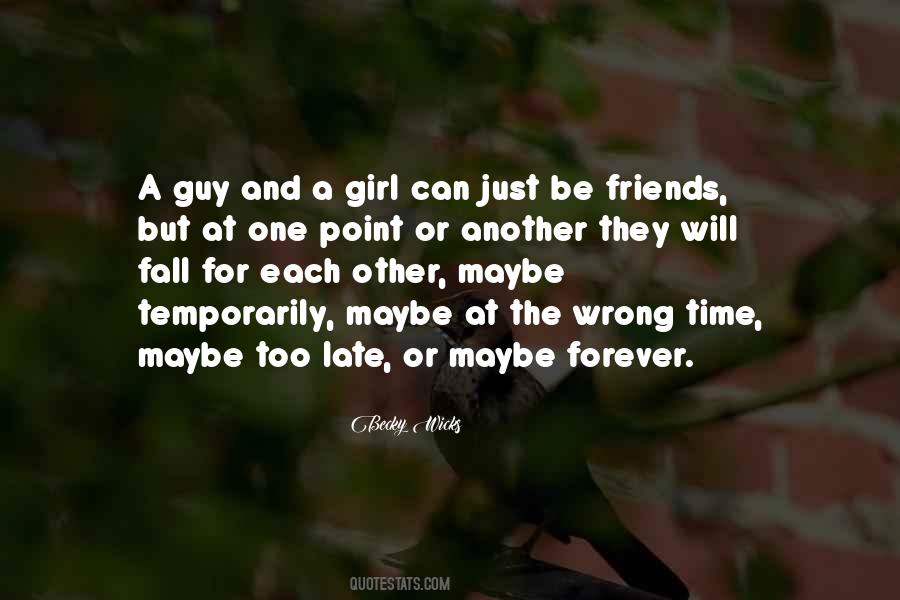 #24. Sometimes the simplest solution out of conflict is becoming someone's friend, instead of saying goodbye forever. - Author: Shannon L. Alder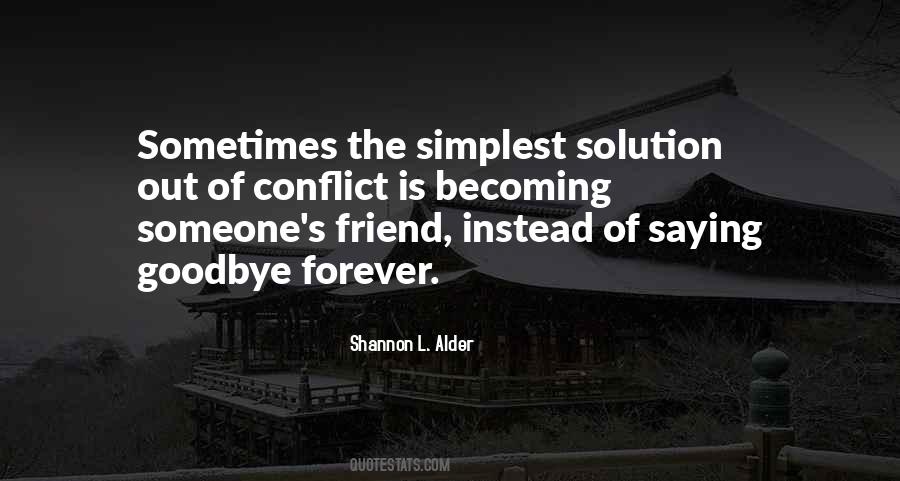 #25. Friends are squad. Squad is family. Family is forever. - Author: Malaika Gilani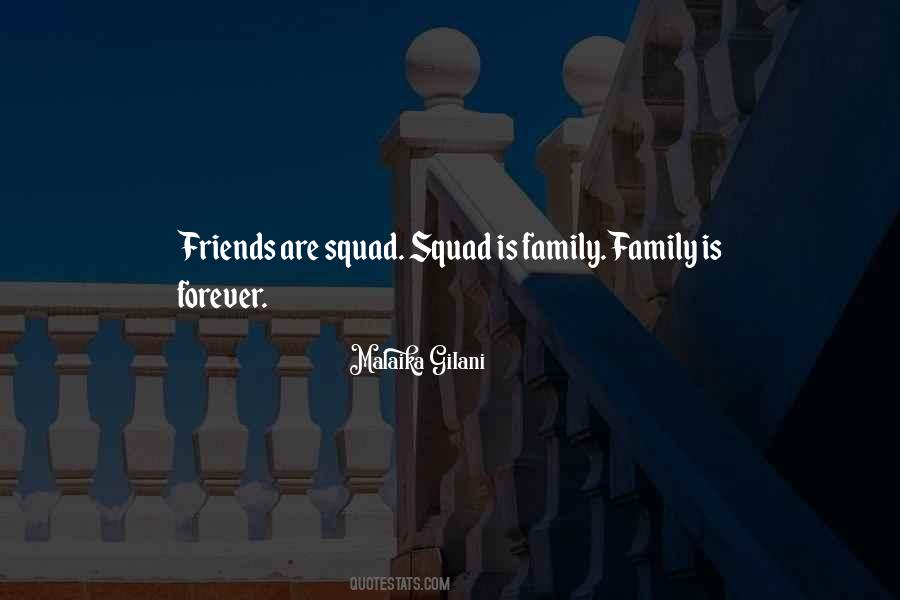 #26. When you share your moments of joy with friends, that memory lasts forever. - Author: Debasish Mridha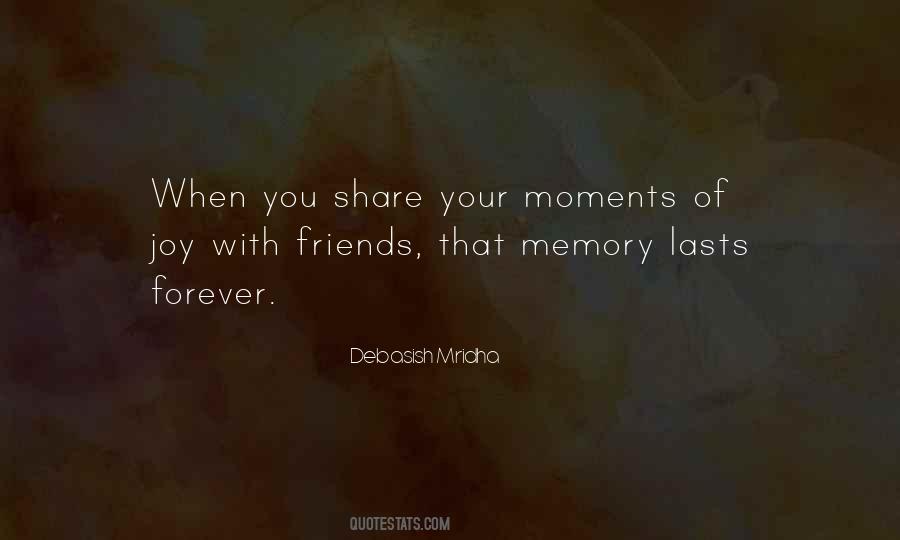 #27. It was in their friendship they just wanted to run forever, shadow and shadow. - Author: Ray Bradbury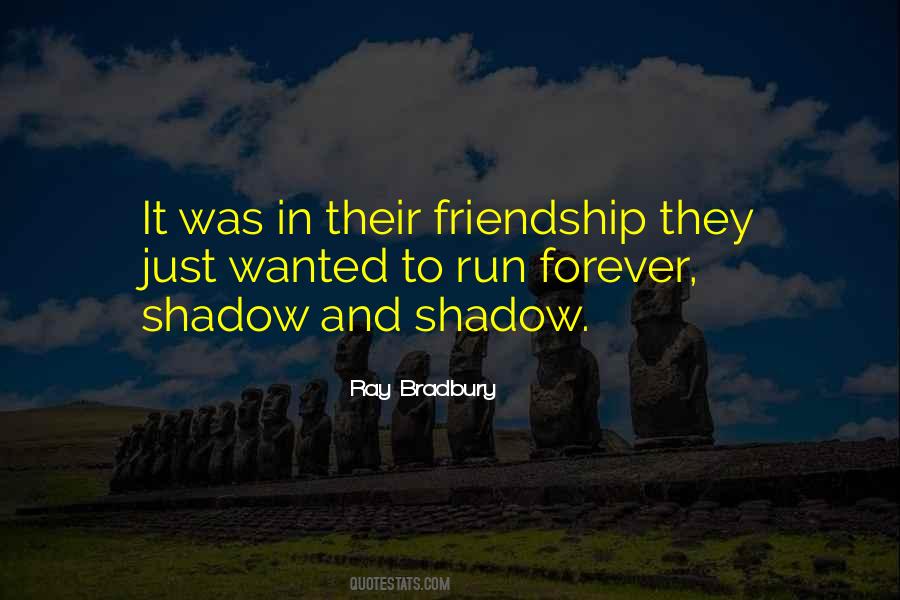 #28. Men may come and go, but my friends will be a part of my life forever, and that is the best thing I could ever ask for. - Author: Kristen Proby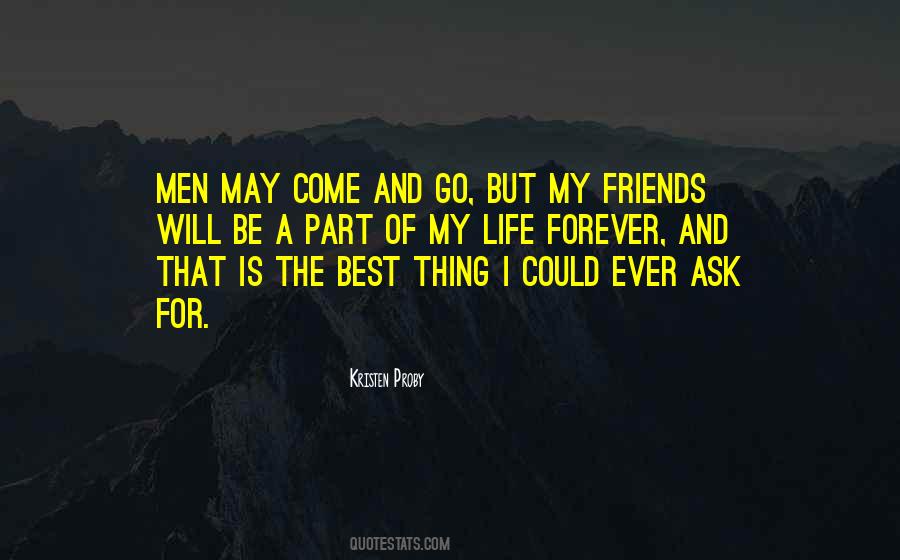 #29. To me I'm just a regular person going to the mall with friends, and now I'm in Forever 21 and I see this random group of girls staring at me and taking pictures. But now I usually have my dad, who is a really tall and intimidating person with me, so he's kind of my bodyguard. - Author: Rebecca Black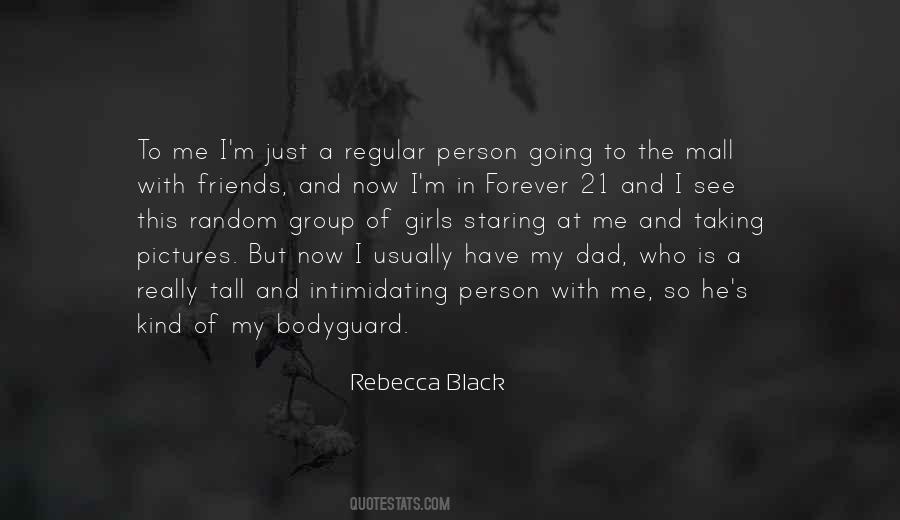 #30. History shows that no enemy remains hostile forever, nor do friends remain friendly forever. For that reason, we intend to have normal relations with all. - Author: Hamad Bin Isa Al Khalifa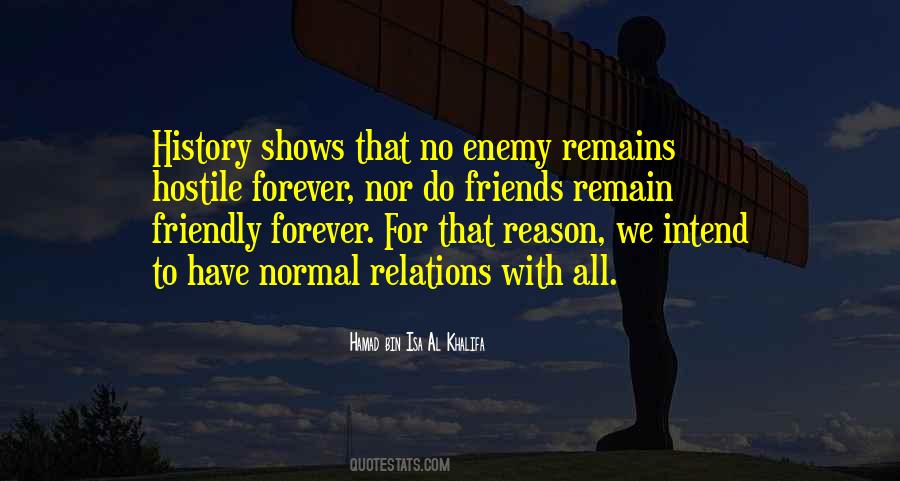 #31. There's a reason we'll all end up with just a handful of true friends in our life. These are the people that have taken the time to look at our heart, so despite any flaws they're forever in our lives. - Author: Ron Baratono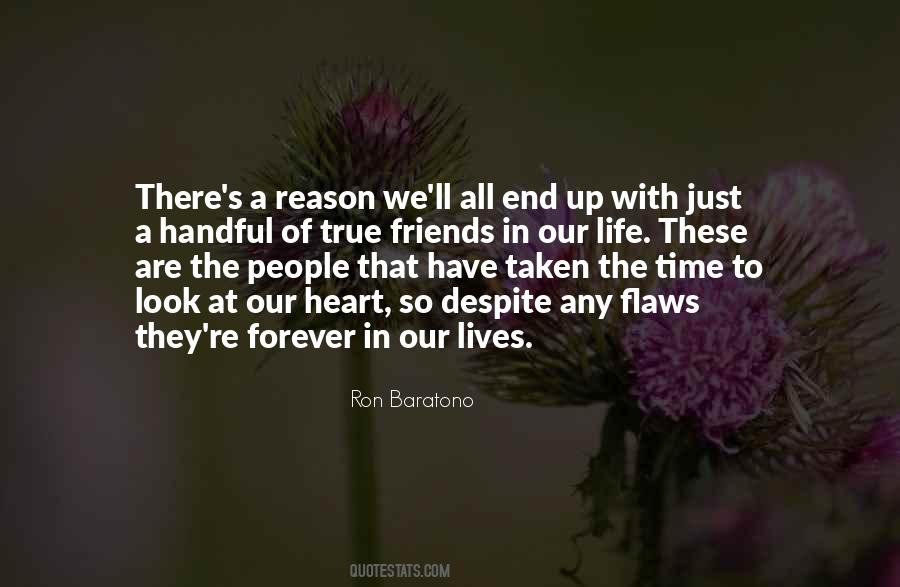 #32. Well, I don't want to complain," Apple began. "Oh, go ahead and complain. That's why you have a best friend forever after. - Author: Shannon Hale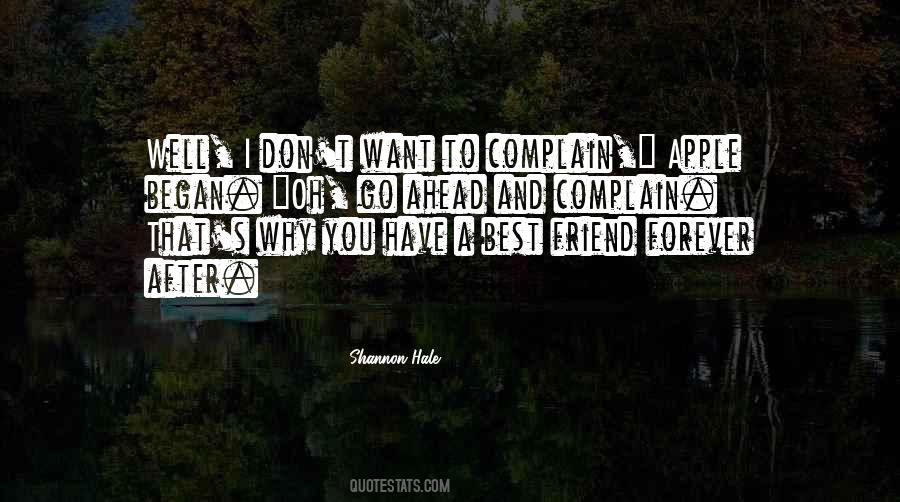 #33. Girlfriends and boyfriends come and go.
The good times had with them are easily forgotten. But best friends stay in your heart forever. - Author: Jennifer Jabaley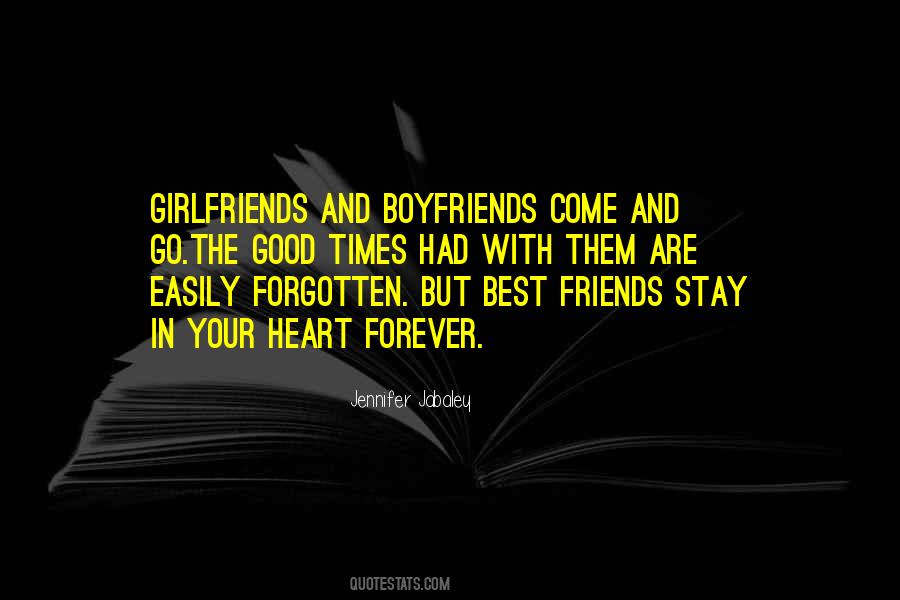 #34. Health, wealth, happiness,
live long and always prosper,
have families and also friends,
let them be lasting in me forever. - Author: Toba Beta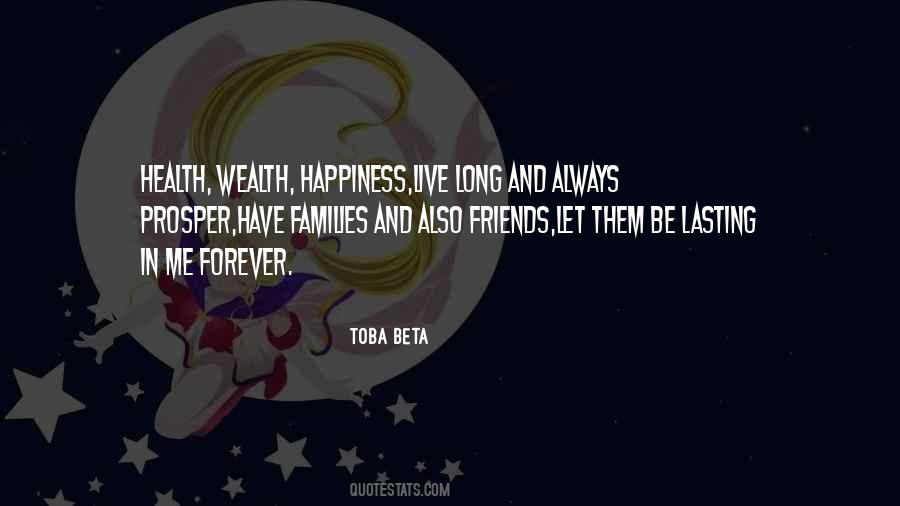 #35. She had an exciting job, several good friends, her cat, her peanut M&Ms, the mystery novels she was forever reading, and - well, me. - Author: Tom Savage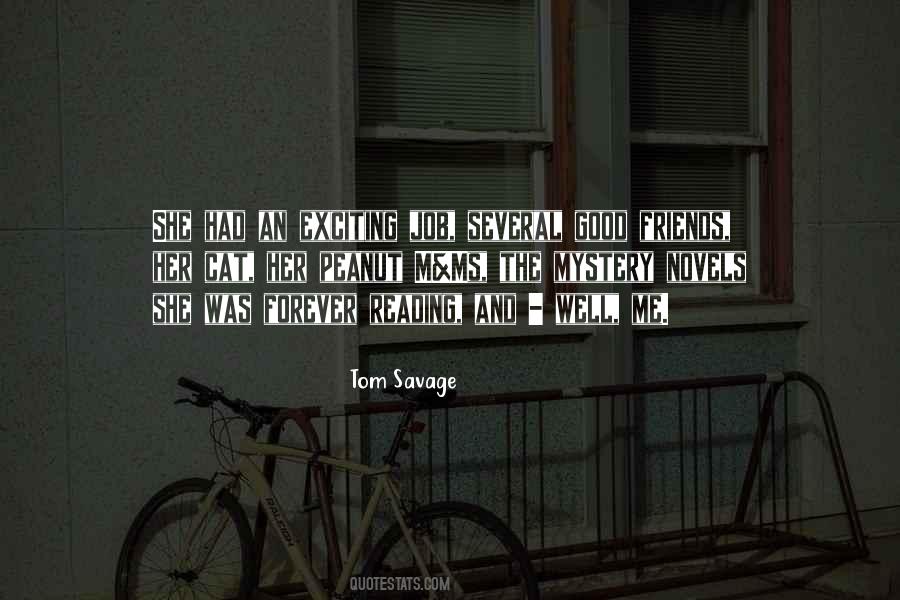 #36. They'd made a pact to be friends forever, but forever could be so, so brief. - Author: Nick Cutter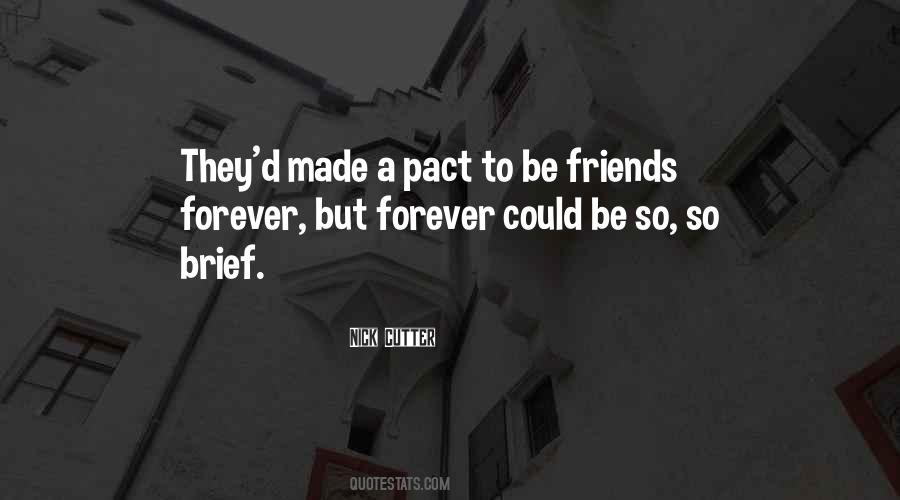 #37. When your friends are gone and you only can look at pictures, then remeber, that times and people change but that memories stay forever. - Author: C.M.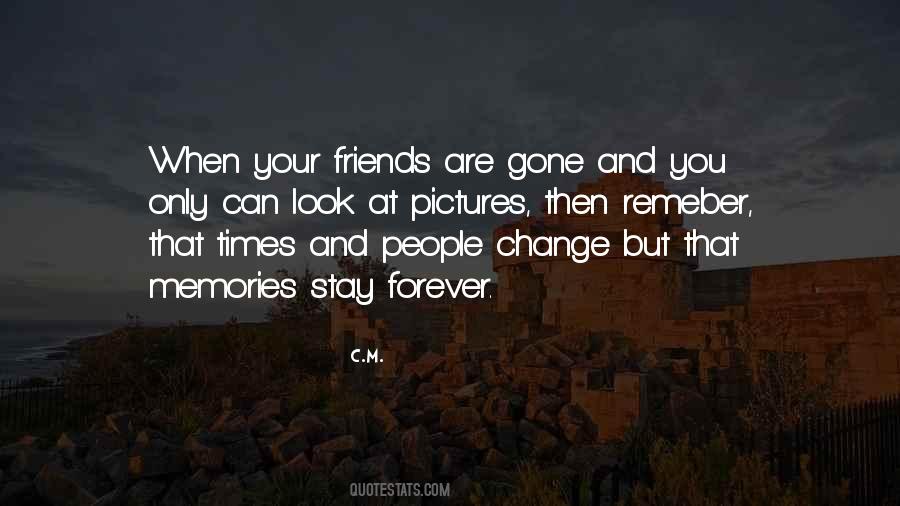 #38. Friends come and go but banners hang forever. - Author: Kobe Bryant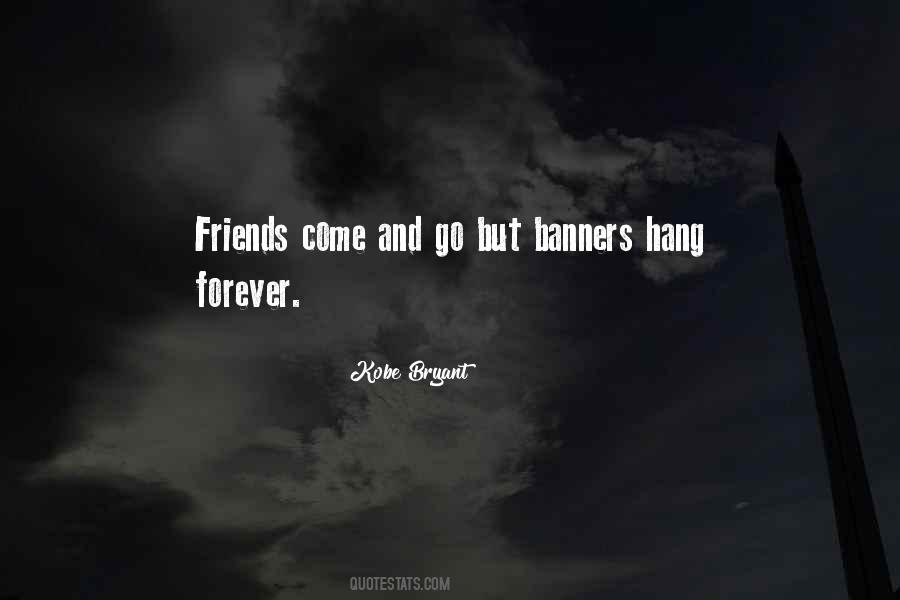 #39. One Choice
One Choice, decided your friends.
One Choice, defines your beliefs.
One Choice, determines your loyalties - Forever.
ONCE CHOICE CAN TRANSFORM YOU - Author: Veronica Roth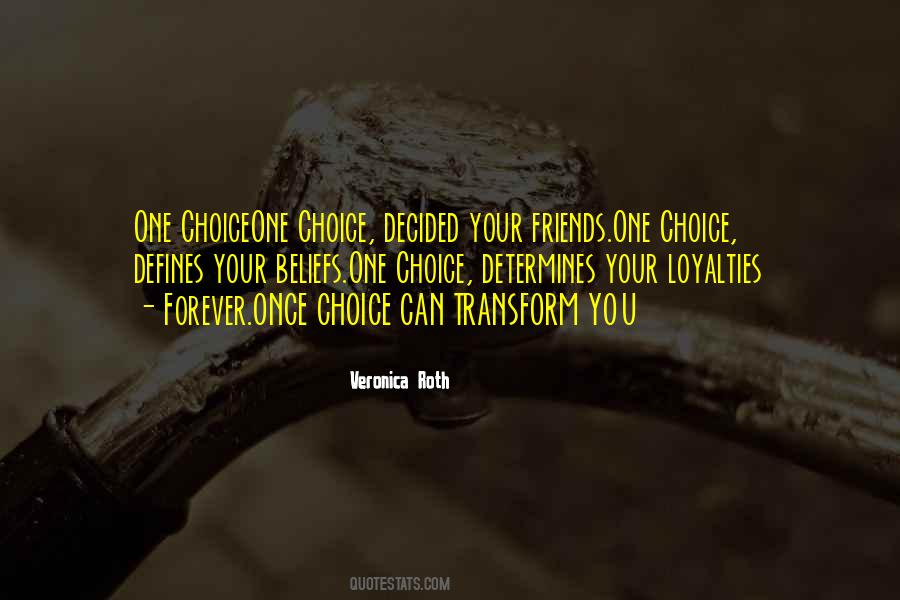 #40. My closest friends in the league are Dirk Nowitzki and Rex Chapman. Although I think Michael Finley and I will be friends forever. - Author: Steve Nash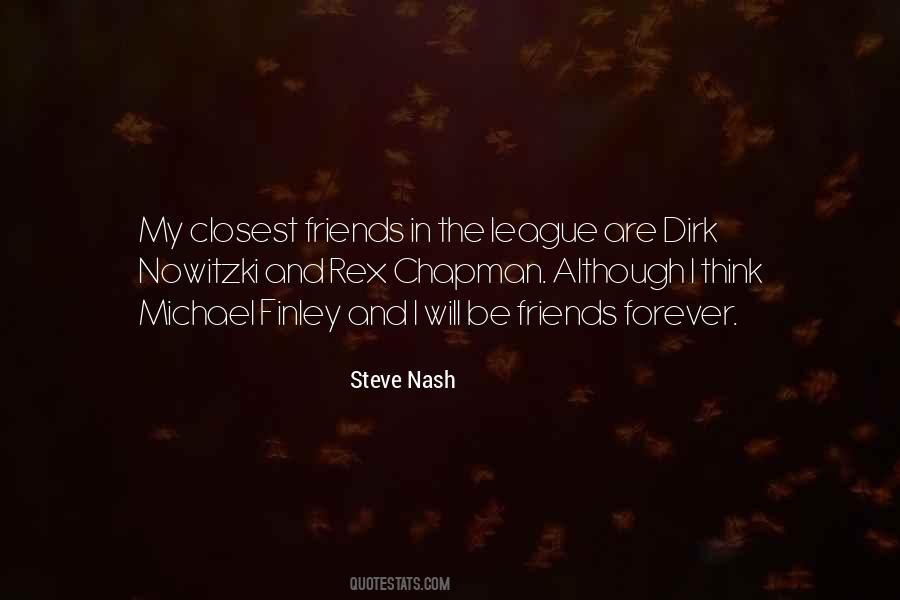 Famous Authors
Popular Topics