U S Air Force Famous Quotes & Sayings
List of top 48 famous quotes and sayings about u s air force to read and share with friends on your Facebook, Twitter, blogs.
Top 48 U S Air Force Sayings
#1. The soldier is the Army. No army is better than its soldiers. The Soldier is also a citizen. In fact, the highest obligation and privilege of citizenship is that of bearing arms for one's country - Author: George S. Patton Jr.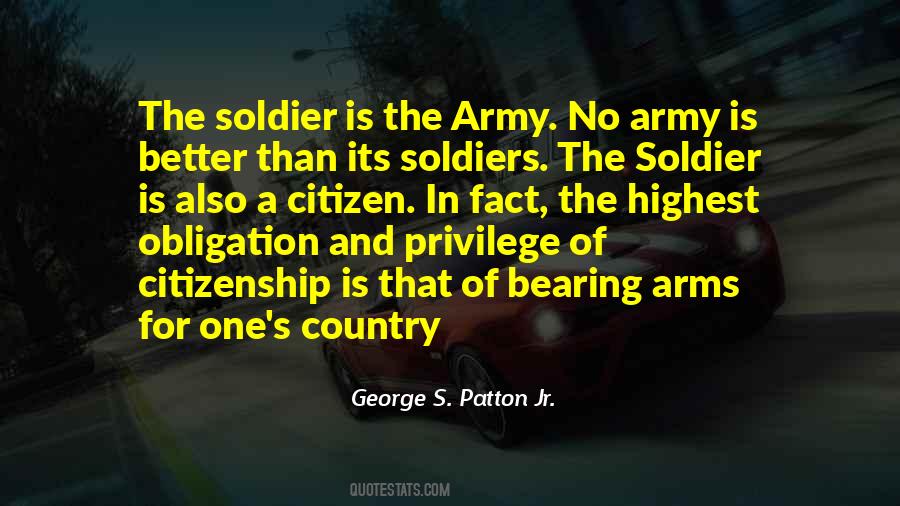 #2. A report issued by the AAF surgeon general suggests that in the Fifteenth Air Force, between November 1, 1943, and May 25, 1945, 70 percent of men listed as killed in action died in operational aircraft accidents, not as a result of enemy action. - Author: Laura Hillenbrand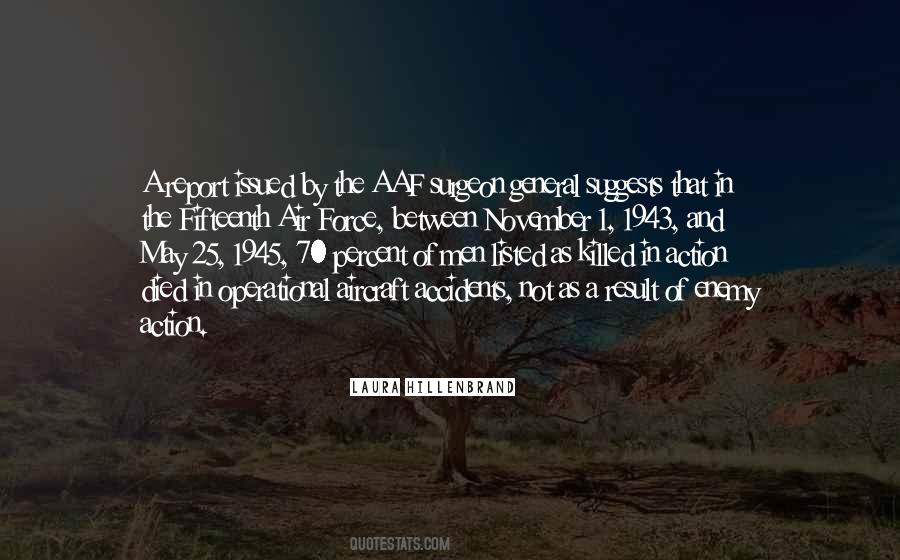 #3. At Lackland Air Force Base, they make an effort to retrain military dogs that suffer from PTSD. It's a lengthy, long process. The treatment is much the same as it would be for people, but it's a difficult road back. - Author: Robert Crais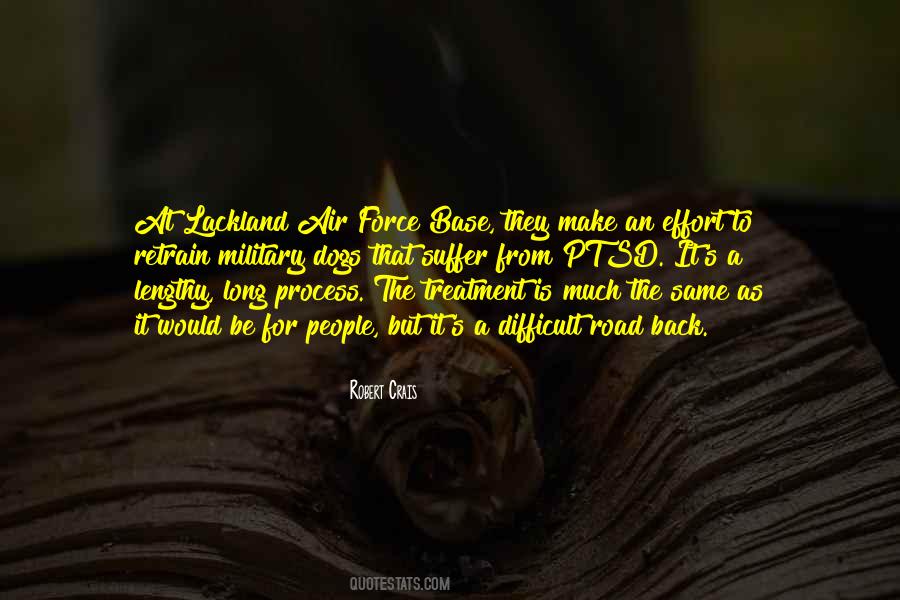 #4. My hometown was one of the major U.S. Air Force bases. - Author: Ang Lee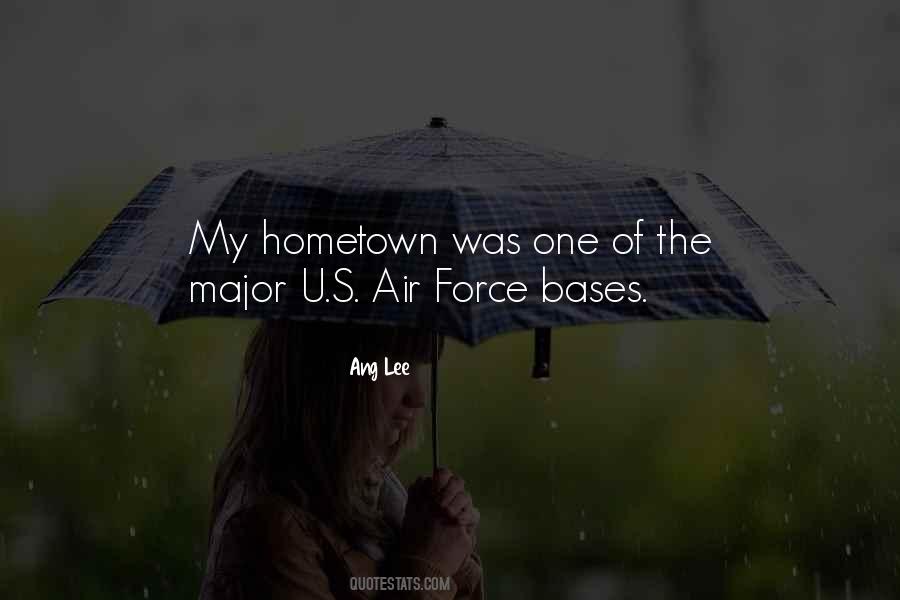 #5. and personally ate sixteen pounds of brisket. The Air Force keeps track of important things like that. - Author: Robert M. Gates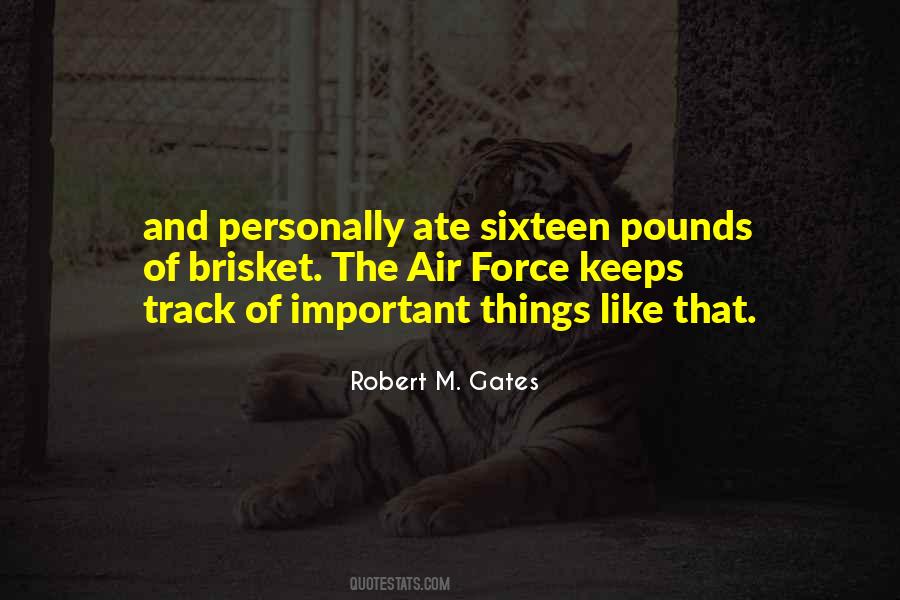 #6. I was 35 years old and in a position to take a shot at whatever I wanted to try. The Air Force said I was too old to fly fighter jets. I thought about becoming a fishing boat captain, before deciding that acting seemed pretty cool. - Author: Jerry Doyle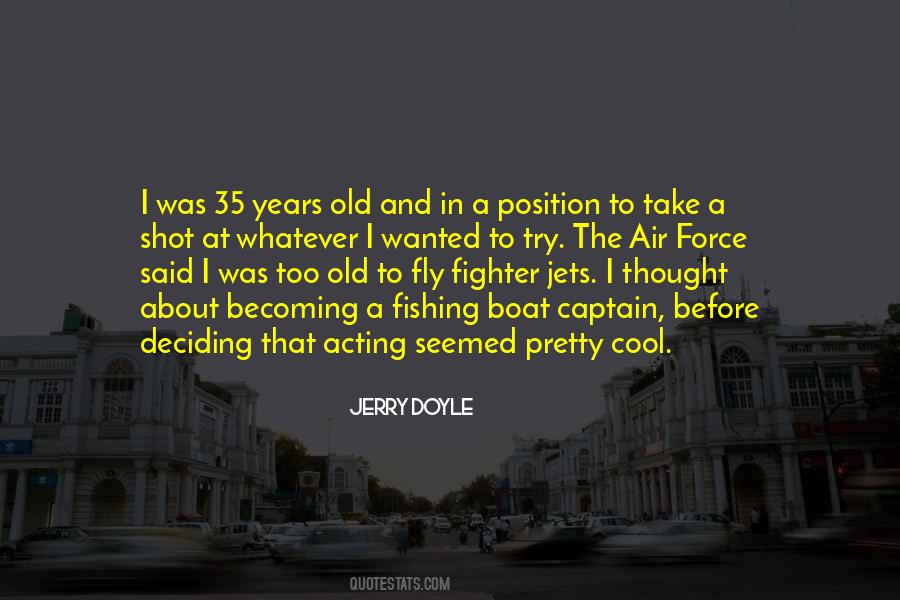 #7. The German Air Force was not sufficient to protect the sea crossing on its own. While the leading part of the forces might have landed, there was the danger that they might be cut off from supplies and reinforcements. - Author: Gerd Von Rundstedt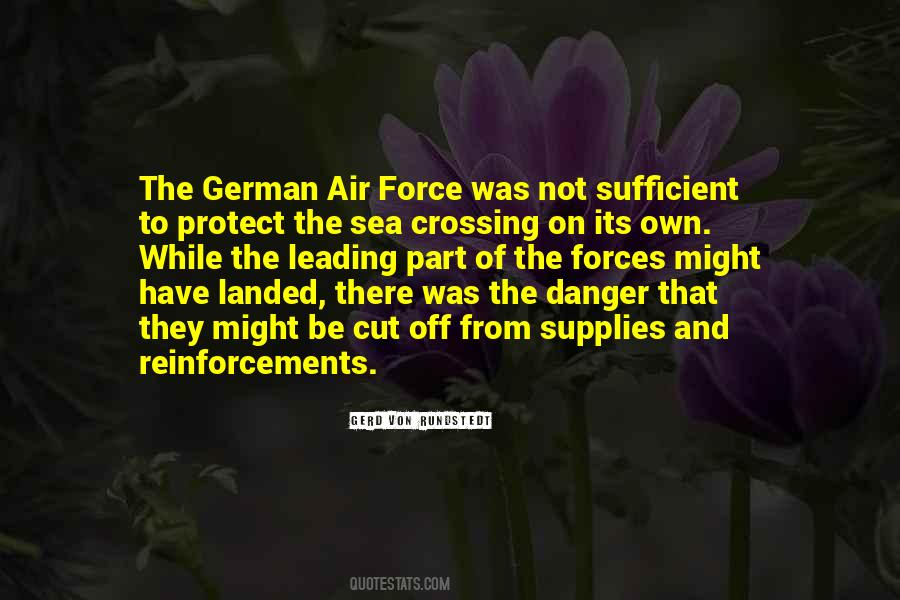 #8. it was the power of the military, and in particular that of the Air Force, which was the hidden hand that allowed universalist ideas to matter so much more than terrain and the historical experience of people living on it. - Author: Robert D. Kaplan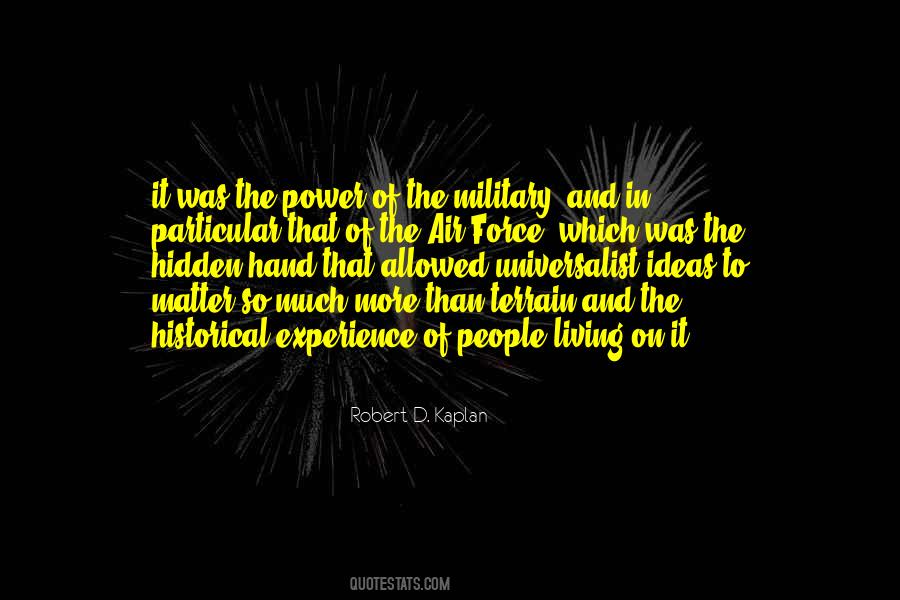 #9. He had intense gravitational force. He was like Saturn because Saturn has so many moons. If I kicked my shoes up in the air, they would go into orbit around him. - Author: Heather O'Neill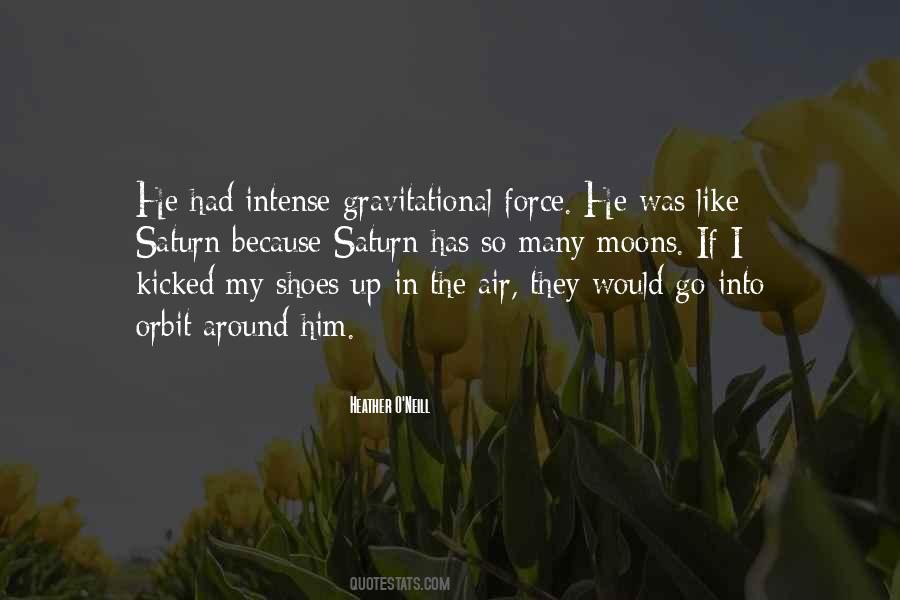 #10. My father served 26 years in the Air Force as a pilot and a pioneer in our missile programs. I learned early about the sacrifices a family makes when a member is repeatedly deployed, and also the fulfillment that comes from serving our country. My brother, my son and I all became Marines. - Author: Jim Webb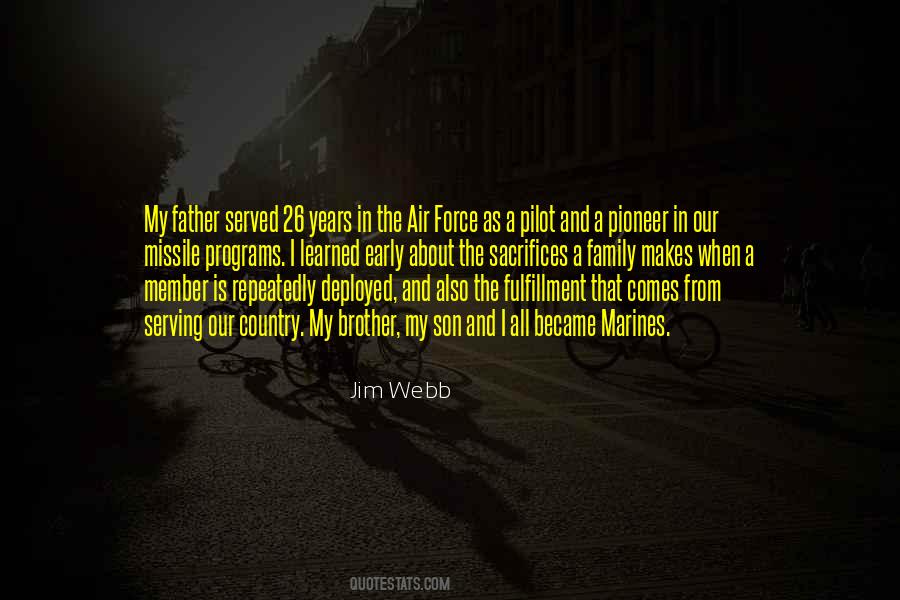 #11. Afghanistan does have an air force: It has two C-130s. I saw one of them. It was nice, a gift from the United States. But two planes don't even make a Caribbean charter airline, let alone an air force for a country at war. - Author: Richard Engel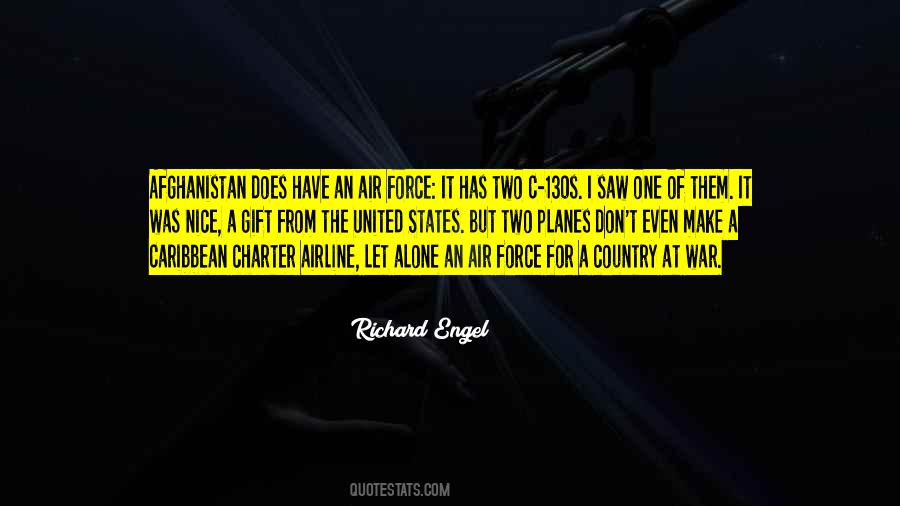 #12. I spent about seven years during the Vietnam War flight-testing airplanes for the Air Force. And then I went in and I had a lot of fun building airplanes that people could build in their garages. And some 3,000 of those are flying. Of course, one of them is around-the-world Voyager. - Author: Burt Rutan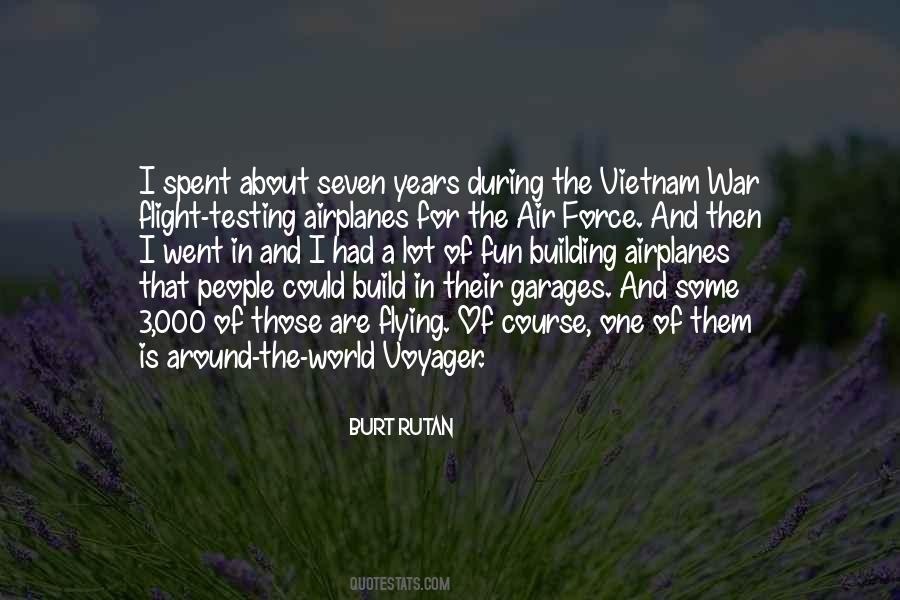 #13. As a child, I lived in Germany at the Ramstein air force base, where my dad sang at a nightclub in Kaiserslautern. My parents couldn't afford a babysitter, so when I was, like, ten or 11, I would go with them to the bar until two in the morning. - Author: James Mercer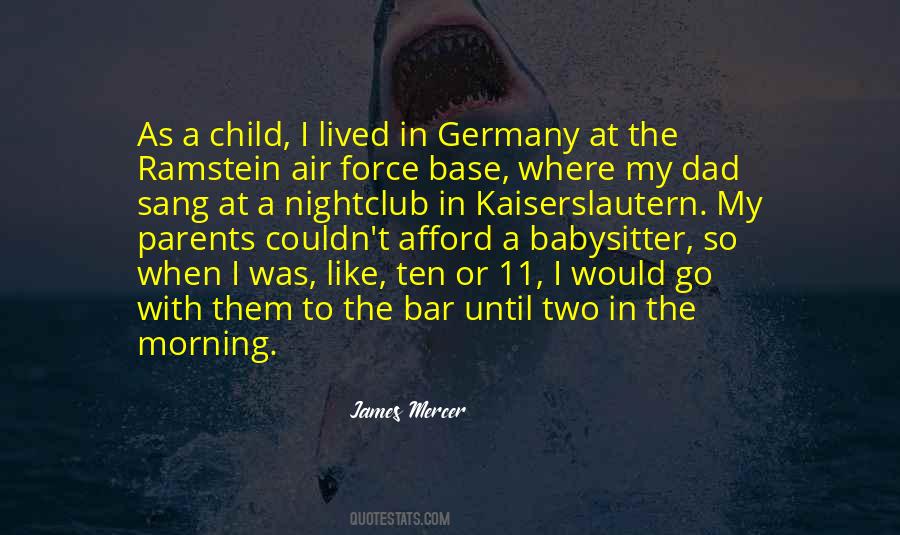 #14. The Air Force pinned a medal on me for killing a man and discharged me for making love to one. - Author: Leonard Matlovich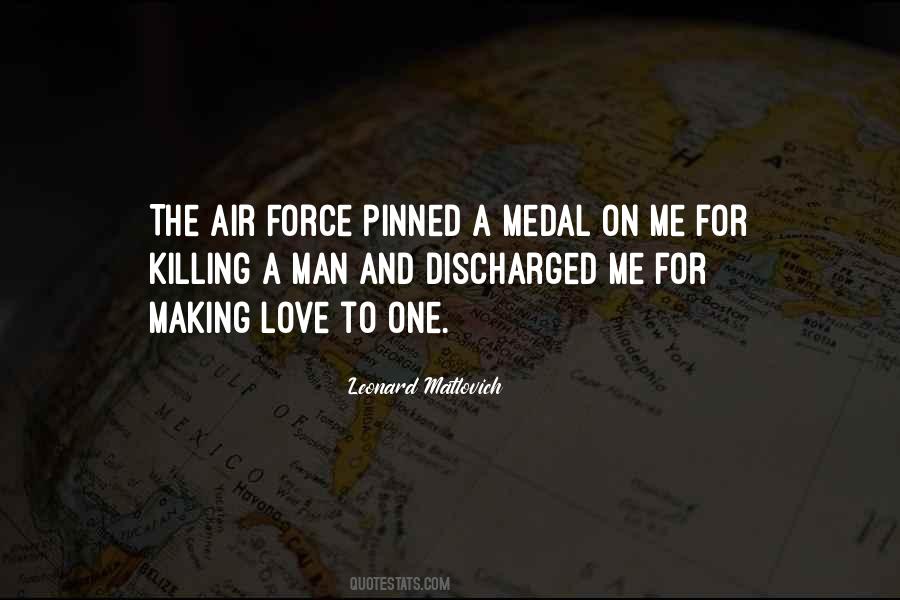 #15. The Sacred isn't housed in a building or worn around your neck or something in the sky. The Sacred is the here and now we reside in, all breathing the same air, all imbibing the same water and made of the same earth with 'the life force' flowing through all living things. - Author: Jaune Quick-to-See Smith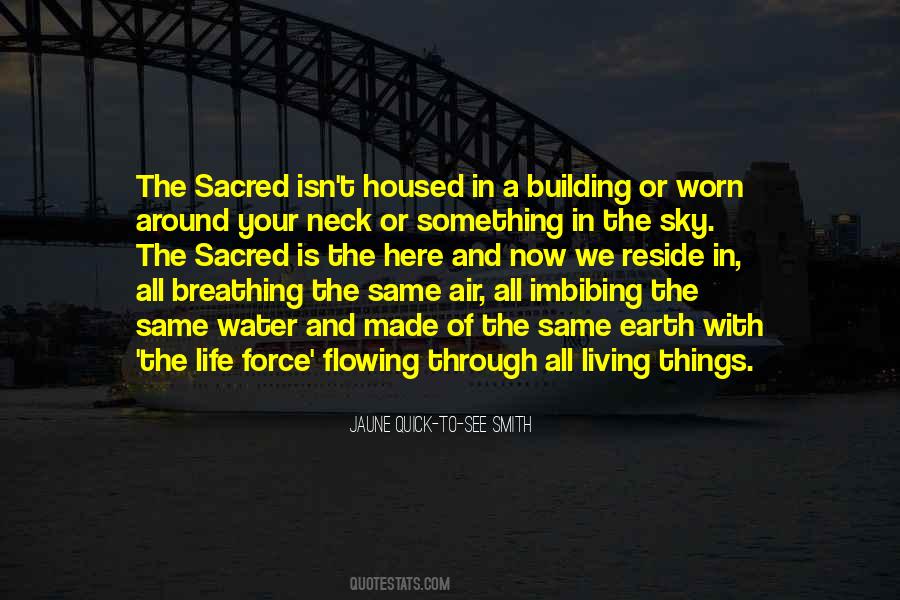 #16. I got a text. It was Will, on Air Force One, about to take off back to Washington: I should've kissed you. That's on me. - Author: Mindy Kaling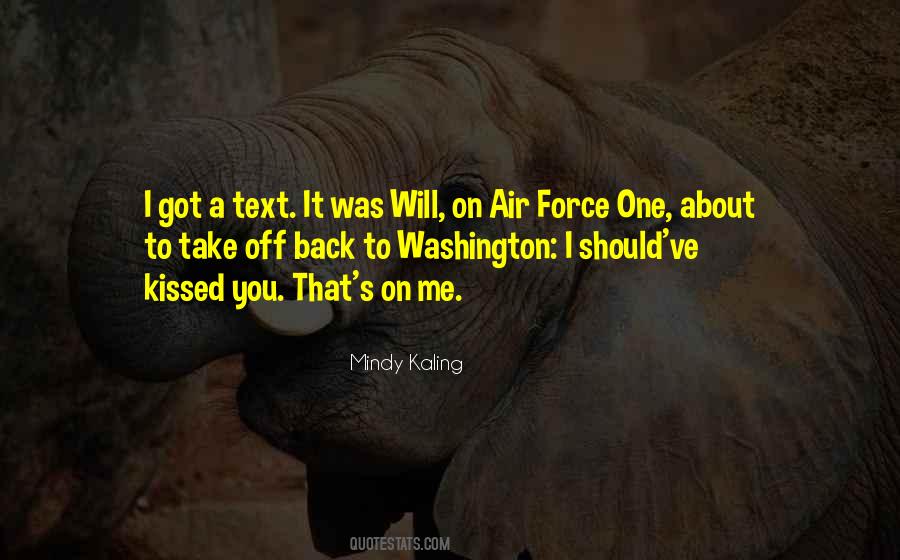 #17. Creative force, like a musical composer, goes on unweariedly repeating a simple air or theme, now high, now low, in solo, in chorus, ten thousand times reverberated, till it fills earth and heaven with the chant. - Author: Ralph Waldo Emerson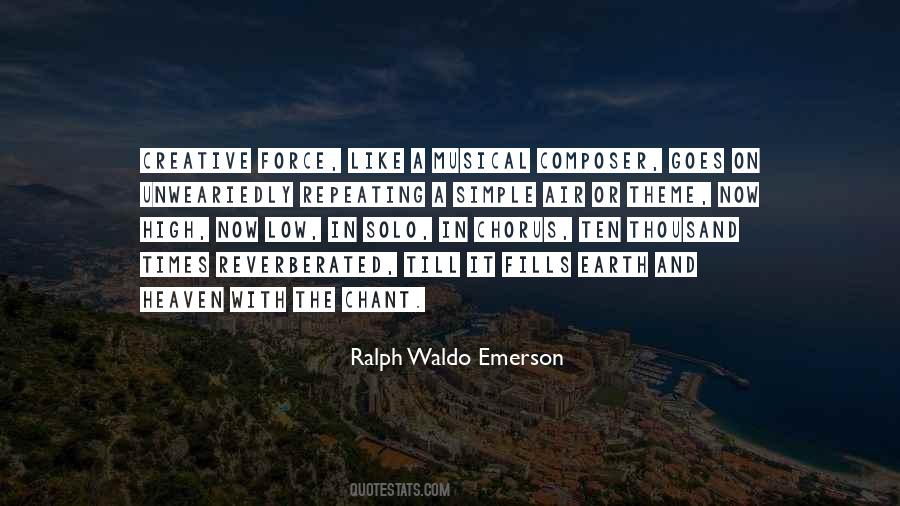 #18. Desert Storm was a war which involved the massive use of air power and a victory achieved by the U.S. and multinational air force units. It was also the first war in history in which air power was used to defeat ground forces. - Author: Merrill McPeak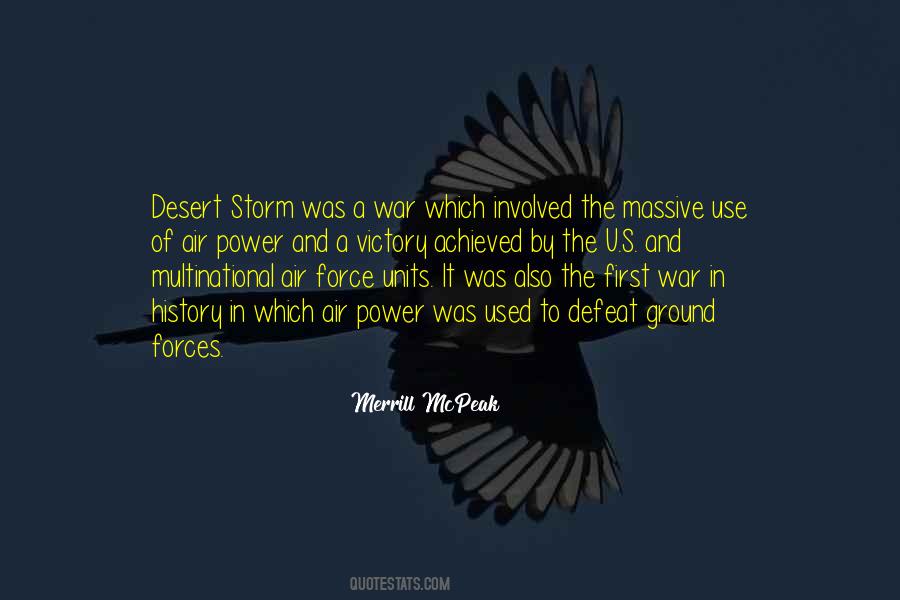 #19. After I finished my master's degree, I moved to a company called Aerospace Corporation, a big think tank for the U.S. Air Force and the National Reconnaissance Office. - Author: Gwynne Shotwell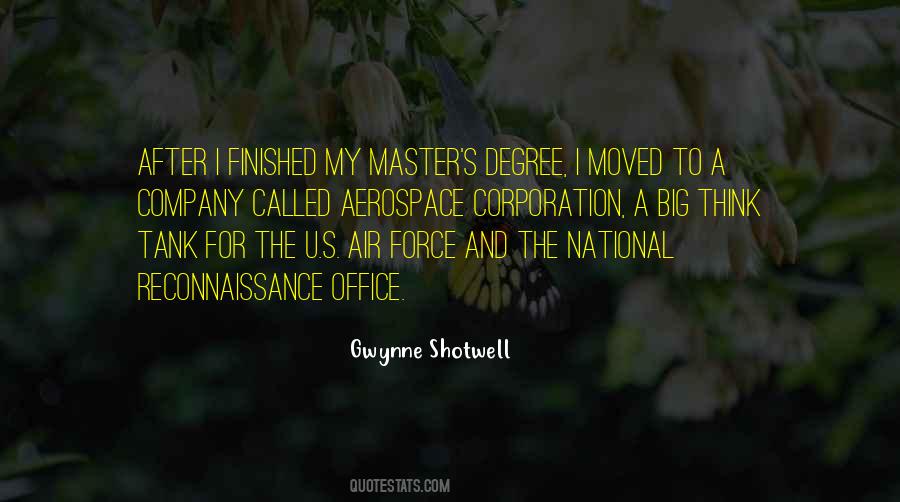 #20. On this subject, U.S. Air Force spokesman James W. Moseley argued, "Those tabloid papers and cult magazines have been raving about this stuff for years, and it's just not true! - Author: Gene Steinberg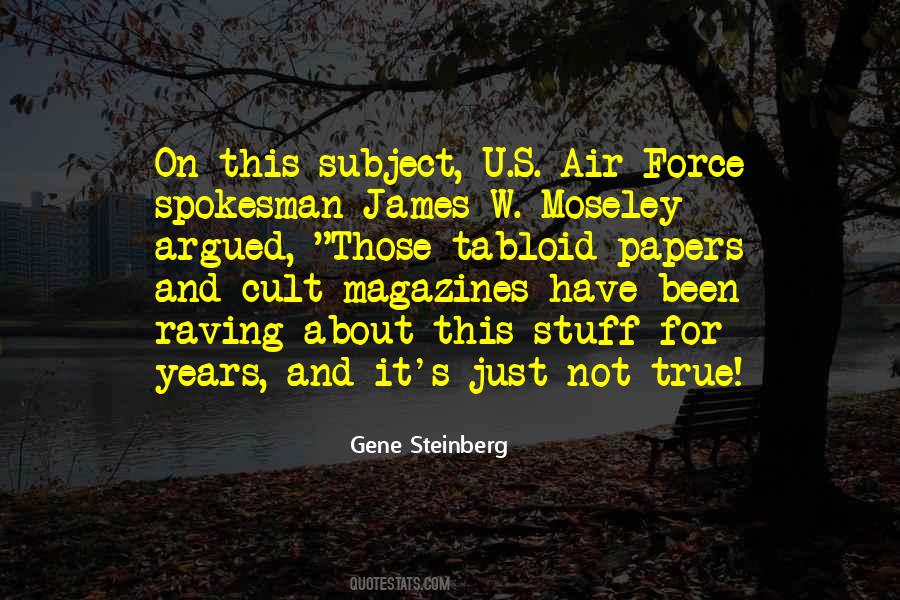 #21. the book of 944 design guidelines for text-based user interfaces of bygone days that Smith and Mosier of Mitre Corporation developed for the U.S. Air Force (Mosier & Smith, 1986; Smith & Mosier, 1986). - Author: Rex Hartson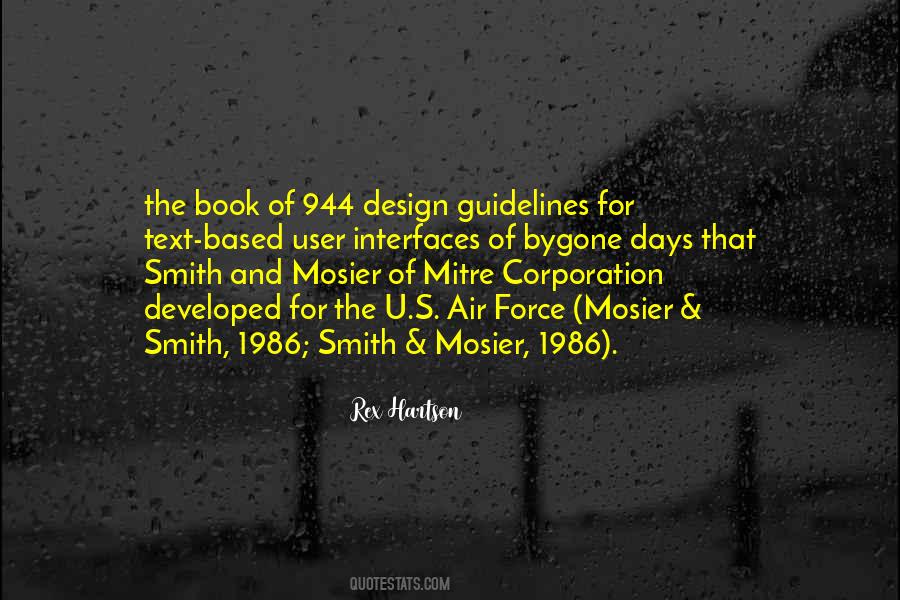 #22. WE STOLE THE EAGLE FROM THE AIR FORCE, THE ANCHOR FROM THE NAVY AND THE ROPE FROM THE ARMY.
ON THE SEVENTH DAY WHILE GOD RESTED, WE OVERRAN HIS PERIMETER, STOLE THE GLOBE AND WE'VE BEEN RUNNING THE WHOLE SHOW EVER SINCE. - Author: U.S. Marine Corps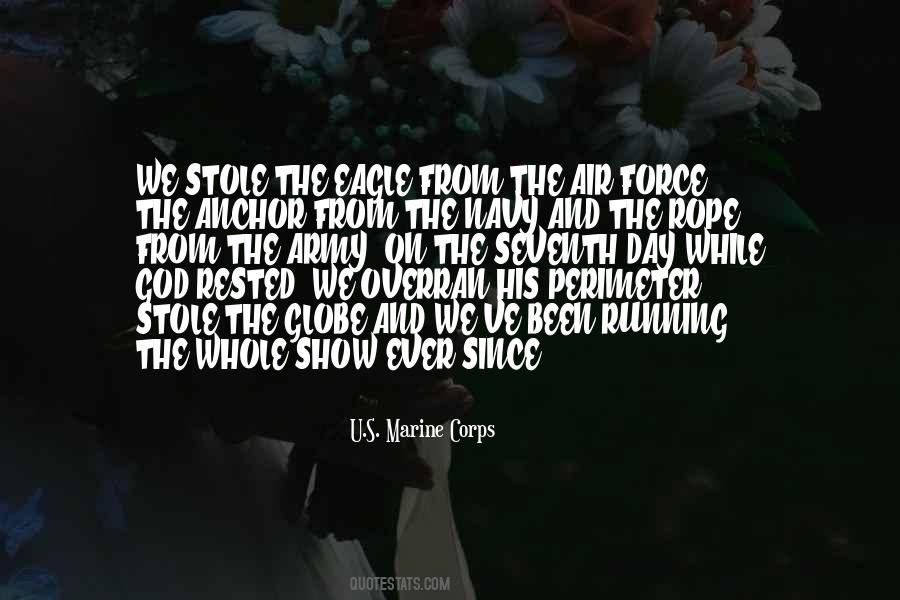 #23. So he pointed to the unit patch on his uniform shirt and said, "U.S. . . . Air Force . . . American." The sturdy, gray-haired woman nodded and seemed relieved, understanding Musgrove. The women nodded their heads and pointed to themselves, saying, "Yugoslavian. - Author: Gregory A. Freeman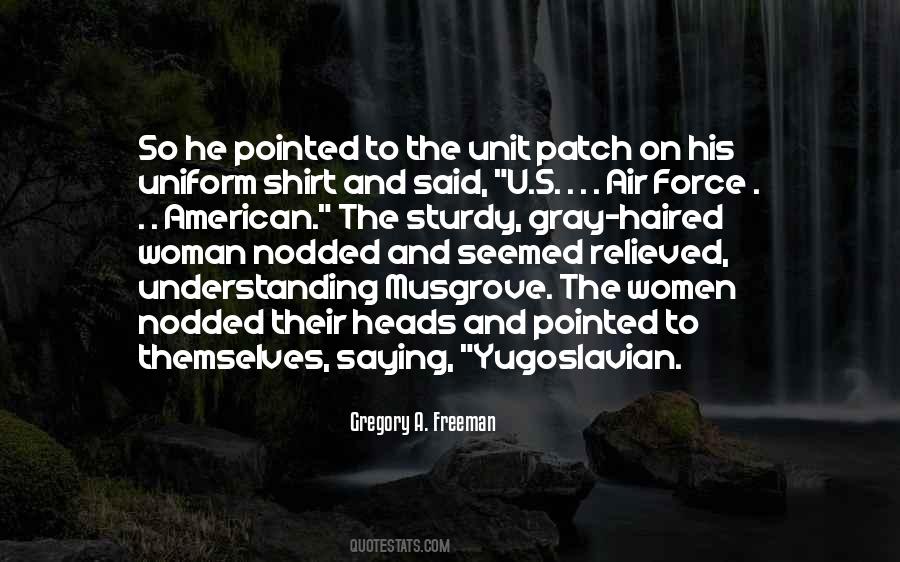 #24. Upon graduation from high school, following my brother by a couple of years, I joined the U.S. Air Force. - Author: Dennis L. McKiernan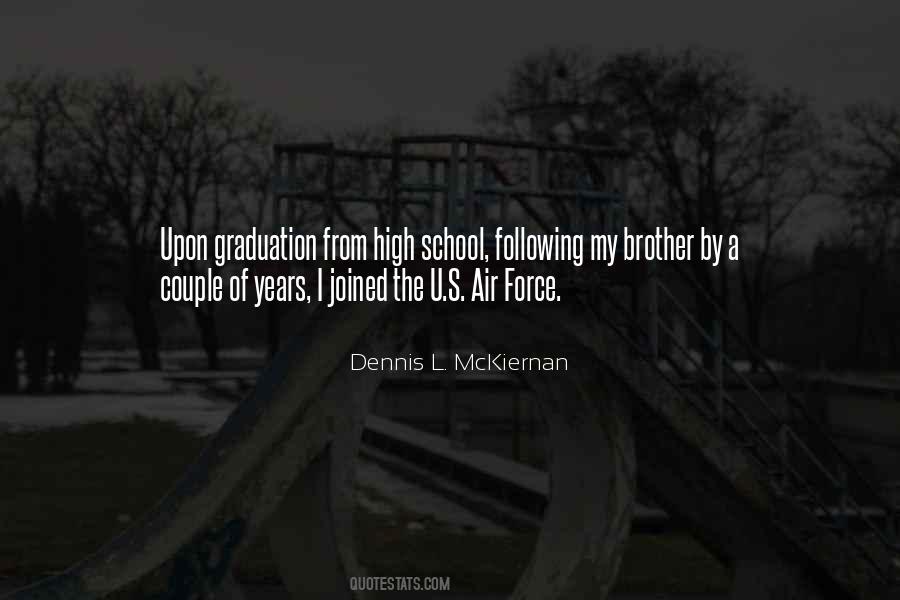 #25. When I crawled down the rabbit hole into the pivotal event of my life--indeed the pivotal event of my generation--to write "Escape from Saigon - a Novel" I never expected it to be such an emotional journey into a life I left four decades ago. - Author: Dick Pirozzolo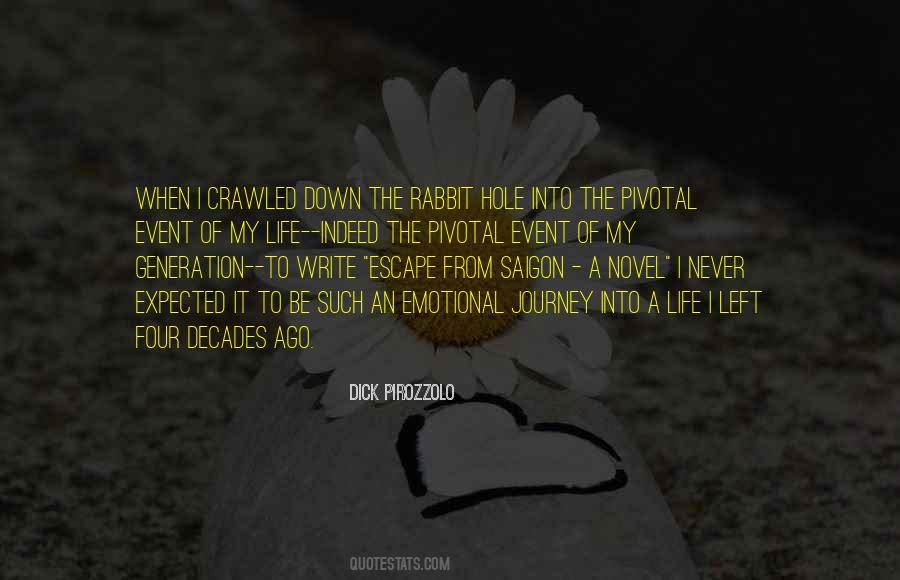 #26. Hardly had I left when we ran into the Korean war, doubled what I had asked for and doubled it again. I had told him I would stay in Government, be honored to, but not with the Air Force. - Author: Stuart Symington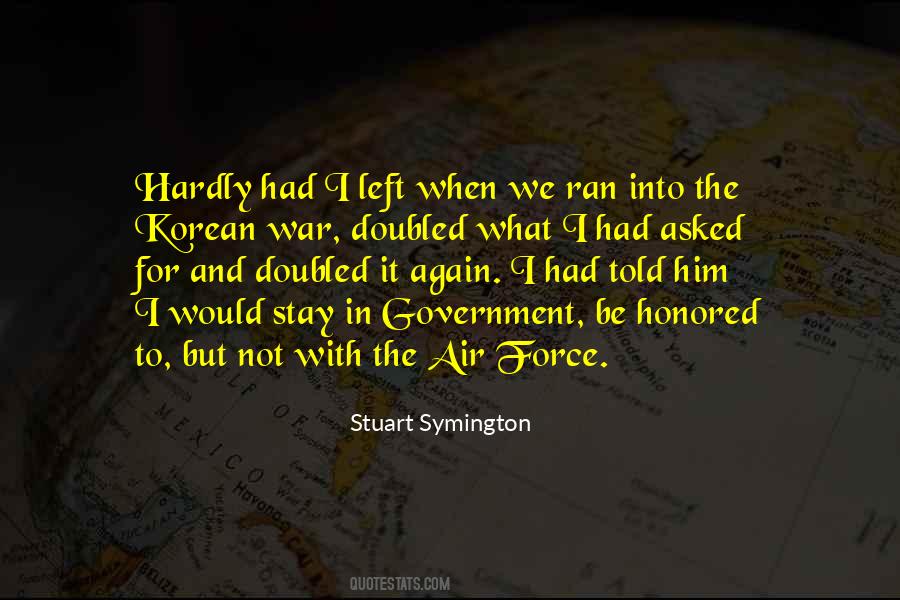 #27. This car is more fun than the entire French air force crashing into a firework factory. - Author: Jeremy Clarkson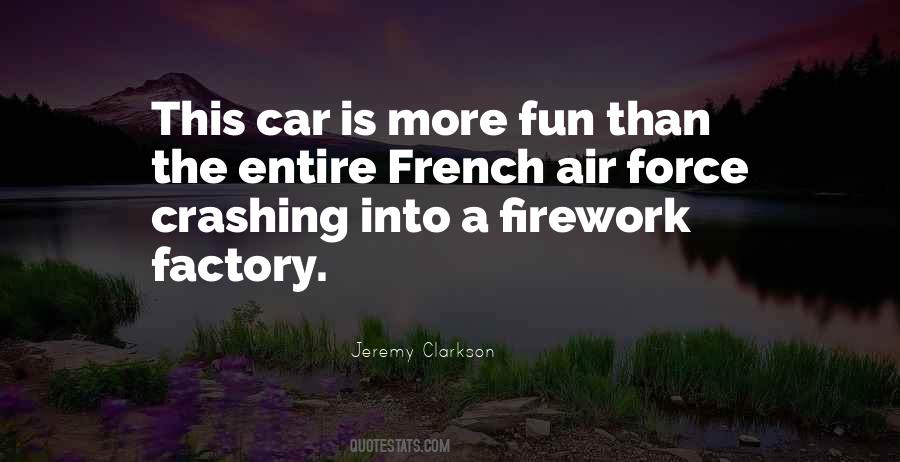 #28. The Prince of the power of the air seems to bend all the force of his attack against the spirit of prayer. - Author: Bonar Law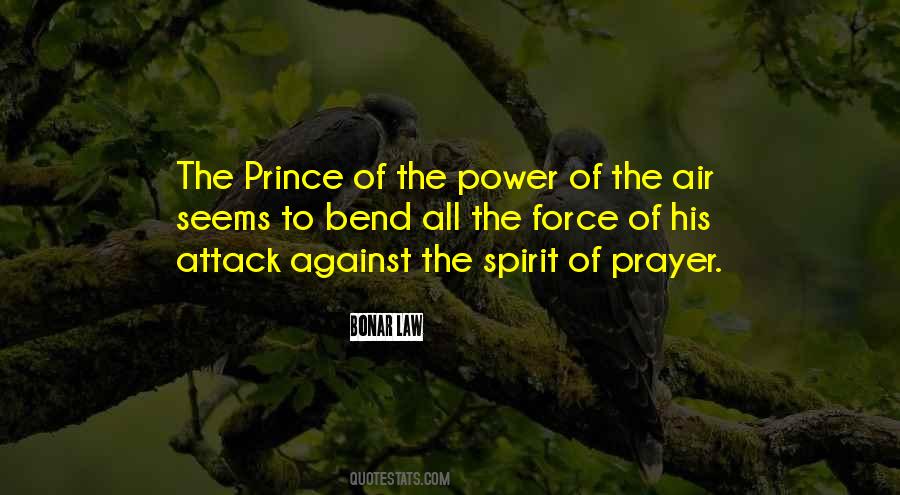 #29. To the north the Indonesian Air Force strafed Australian ships that were attempting to repel refugees from Indonesia and Timor and Papua. In - Author: James Bradley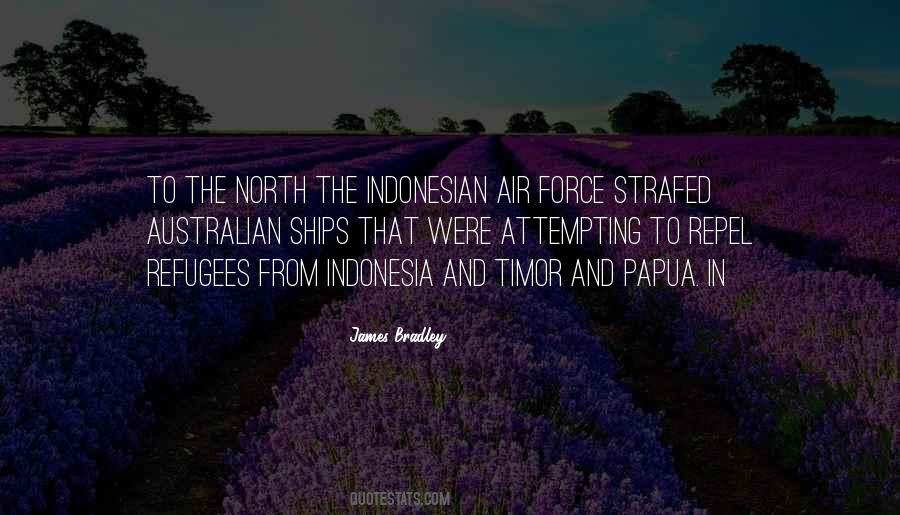 #30. Mubarak came to power as a hero who fought bravely in Egypt's wars and headed the nation's air force. - Author: Ahmed Zewail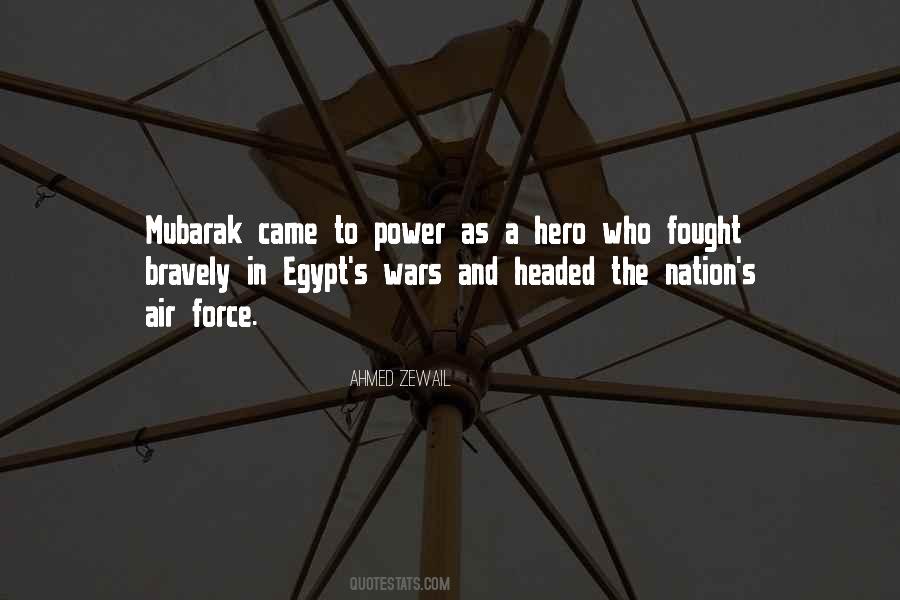 #31. My father was a Tuskegee Airmen captain in the Air Force and a very strong personality. He believed in fairness and ethics and living up to the commitments you make to others. He ultimately became a judge, and he would talk to me over and over about how important it is to be fair. - Author: John W. Rogers Jr.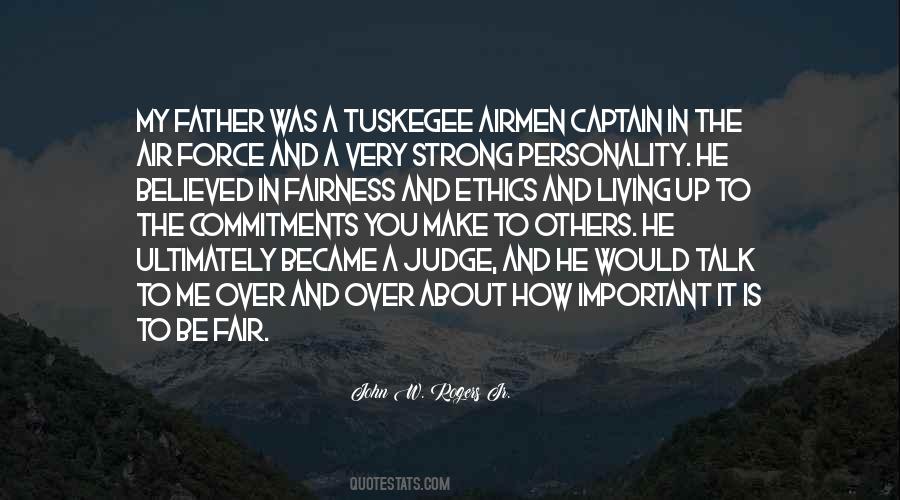 #32. We possess several hundred atomic warheads and rockets and can launch them at targets in all directions, perhaps even at Rome. Most European capitals are targets of our air force. - Author: Martin Van Creveld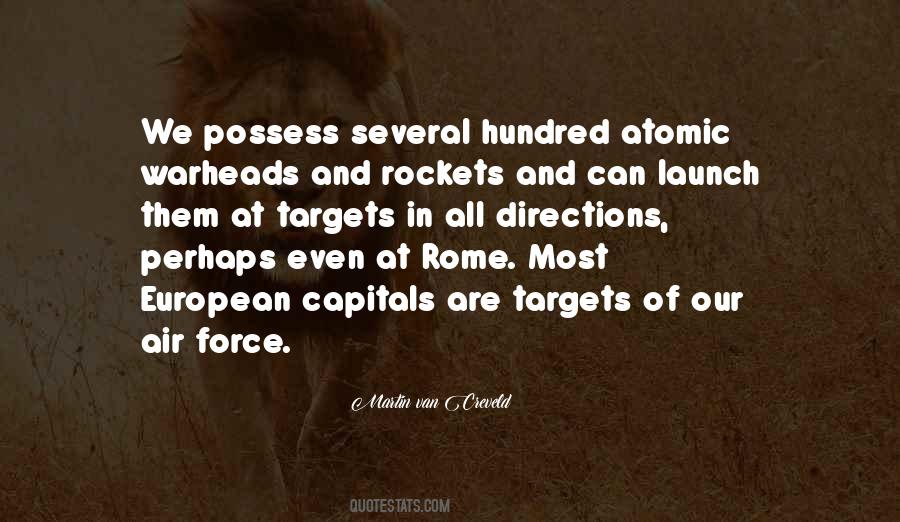 #33. I always wanted to go into the military or something like that - my whole family, all my friends are either Air Force, Navy, or Marines. - Author: RJ Mitte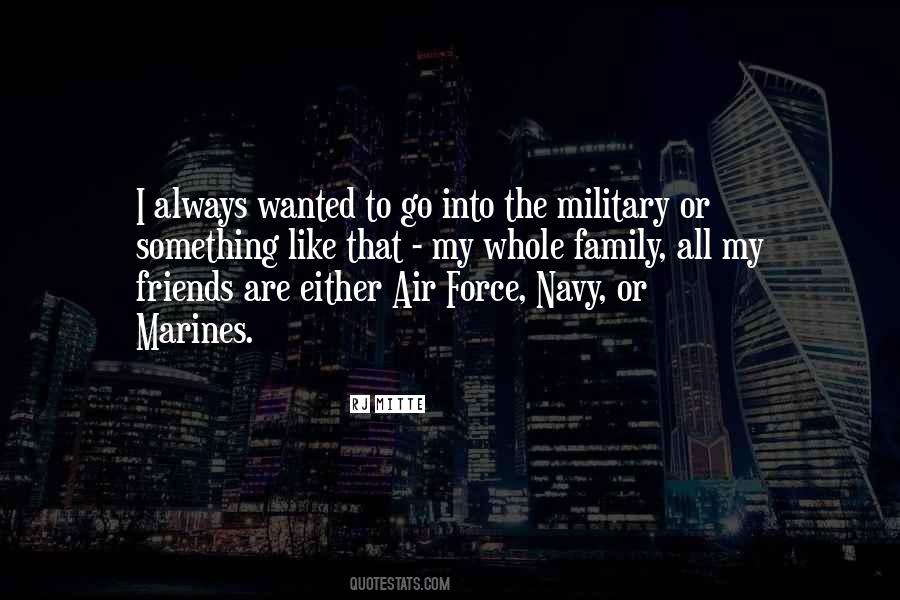 #34. San Antonio is like a military town. It's like literally - when I was growing up there, there were five Air Force bases, plus Fort Sam Houston. I was always sort of near the military. - Author: Steve Earle
#35. America's finest - our men and women in uniform, are a force for good throughout the world, and that is nothing to apologize for. - Author: Sarah Palin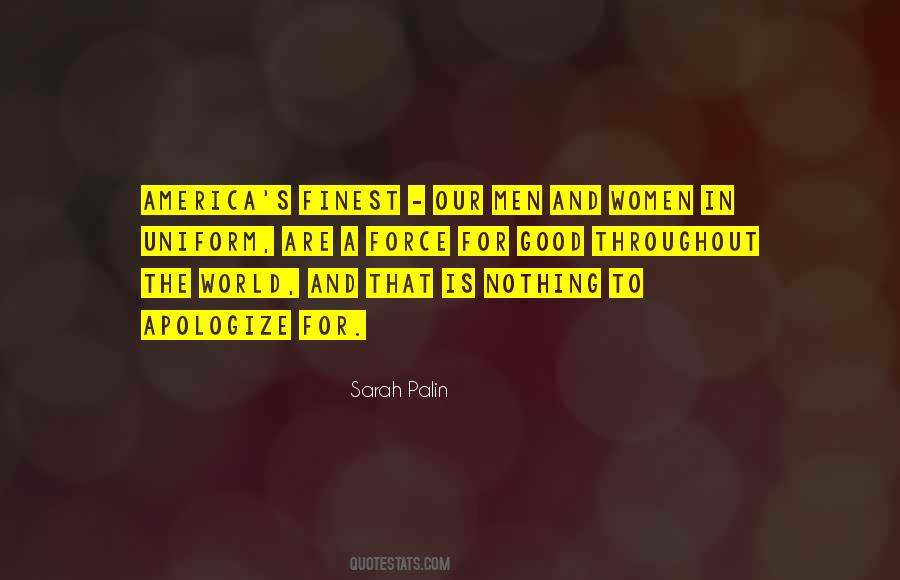 #36. But it wasn't until I graduated from Texas A & M University and joined the United States Air Force, flying C-130's all around the globe, that I truly appreciated the blessings of freedom. - Author: Rick Perry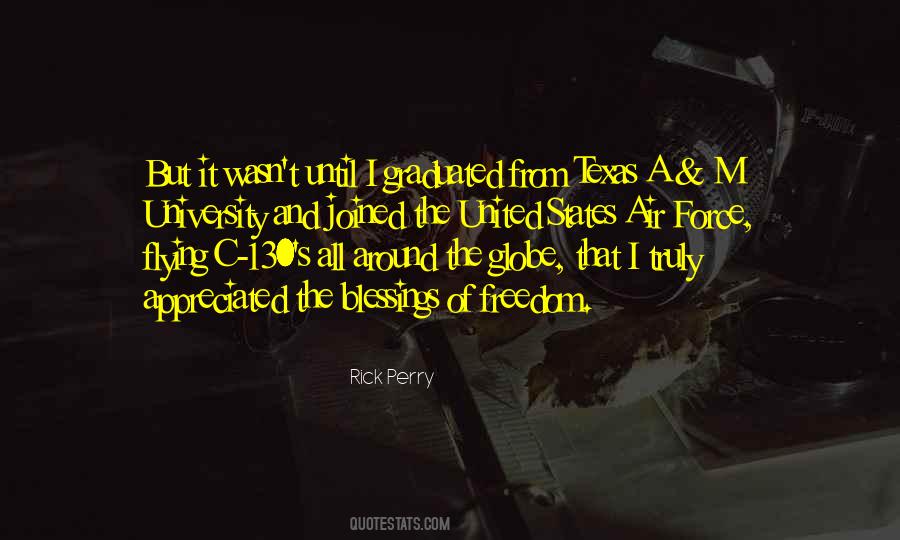 #37. the door with a little more force than necessary and stepped inside the cool air-conditioned living room, leaving behind the - Author: Kennedy Layne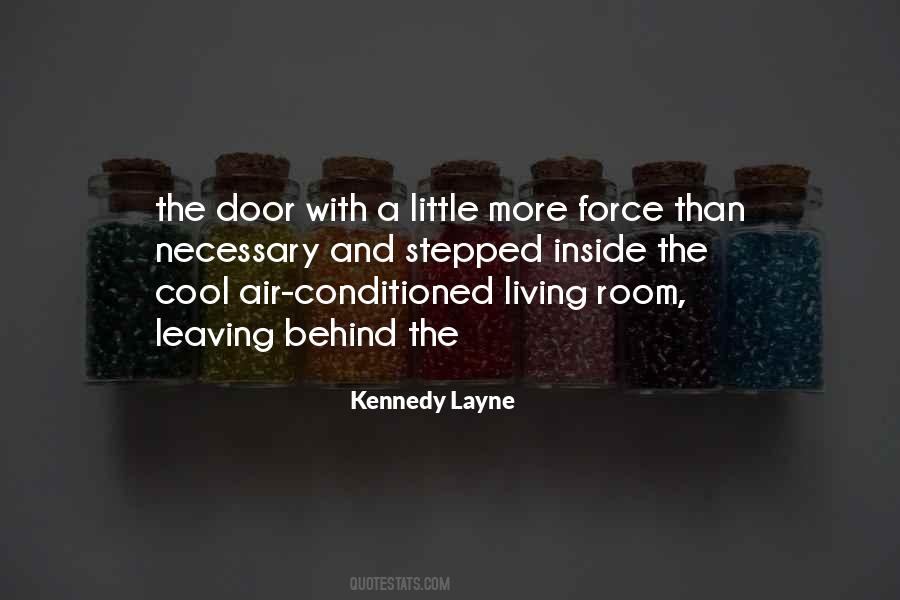 #38. I seek you like the waves seek the shore. I cannot stay, and too, I cannot stay away from you. When I push against the drift, I choke! I gasp for air! I drown within my love for you. So I will ebb and I will flow and let the tide direct my course and see where it will go. - Author: Kate McGahan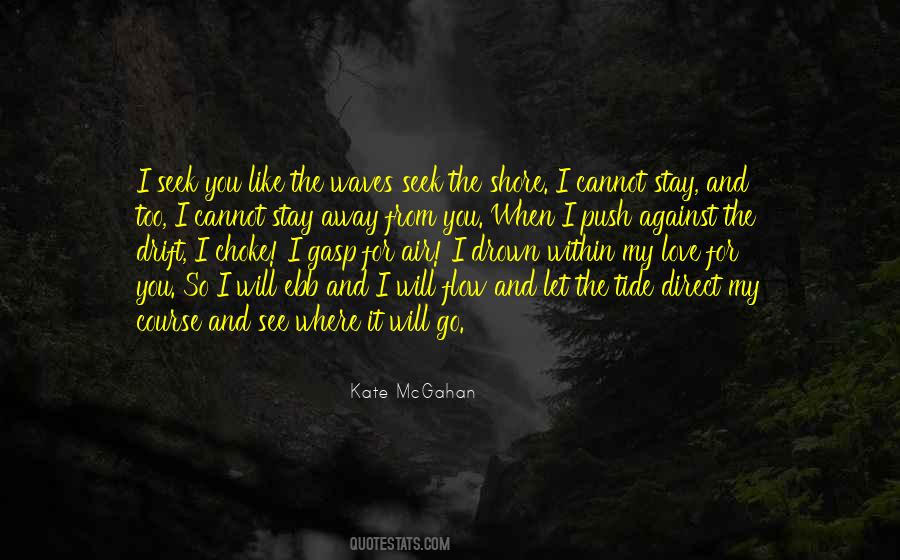 #39. At 19, I went to live in the Philippines for three years as a U.S. Air Force 'dependent spouse.' I lived off-base in Angeles City and had to haul water for drinking and cooking. - Author: Therese Fowler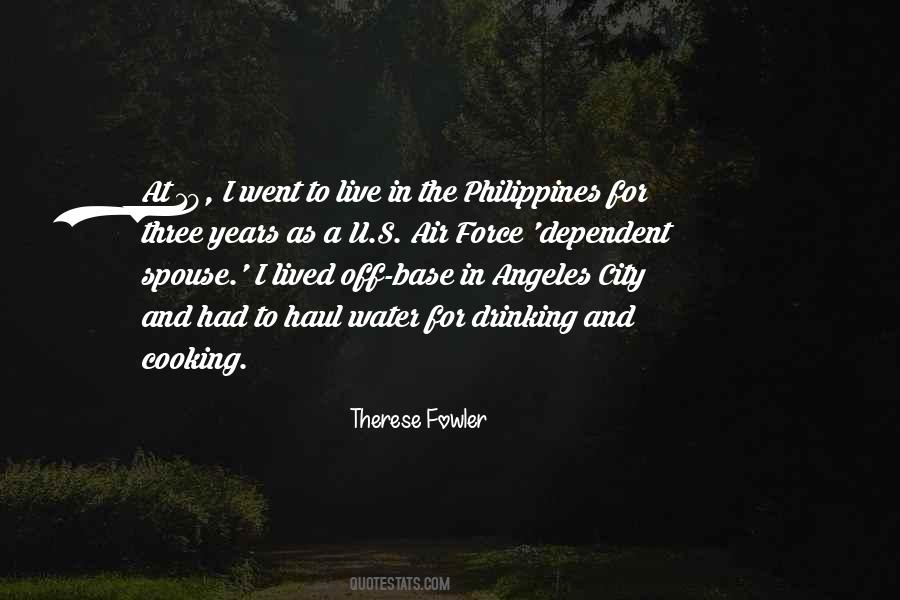 #40. Have you noticed, to get fresh air into a house after a hard winter, you must sometimes use a little force to open the window that has for too long been sealed shut? - Author: Richard C. Morais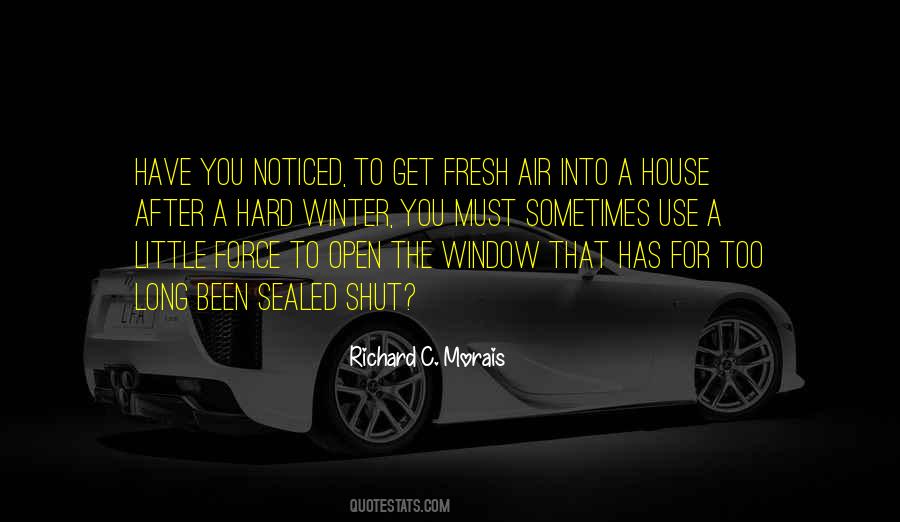 #41. I got space from Travis Air Force Base, went back to the Philippine Islands and made it a point to meet the only American casting director in the Philippines. I was off and running. - Author: R. Lee Ermey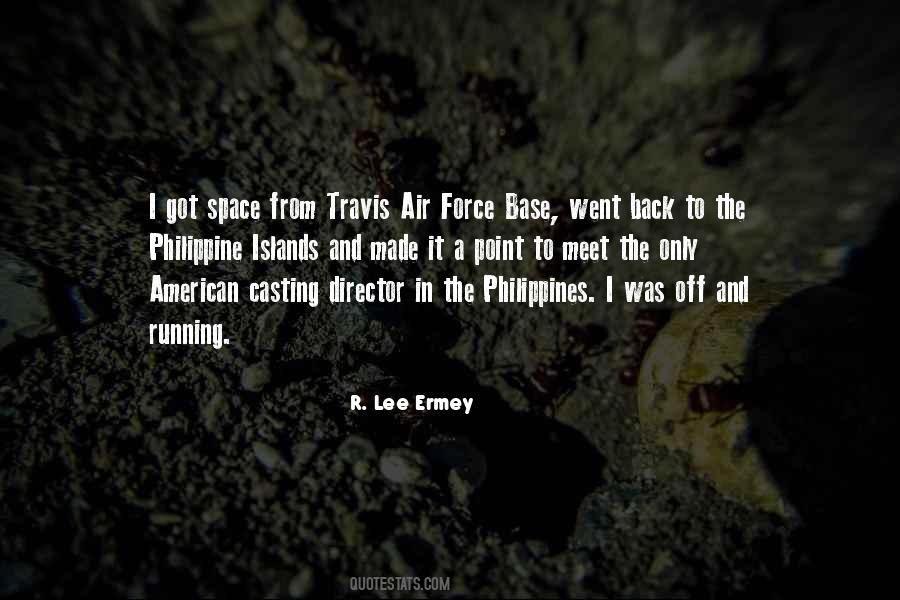 #42. A modern, autonomous, and thoroughly trained Air Force in being at all times will not alone be sufficient, but without it there can be no national security. - Author: Henry H. Arnold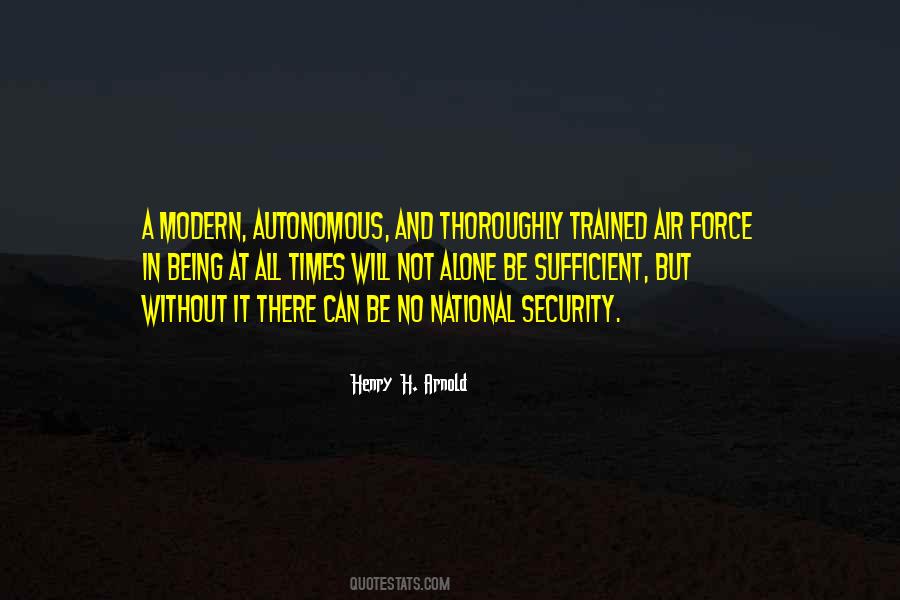 #43. That was the big thing when I was growing up, singing on the radio. The extent of my dream was to sing on the radio station in Memphis. Even when I got out of the Air Force in 1954, I came right back to Memphis and started knocking on doors at the radio station. - Author: Johnny Cash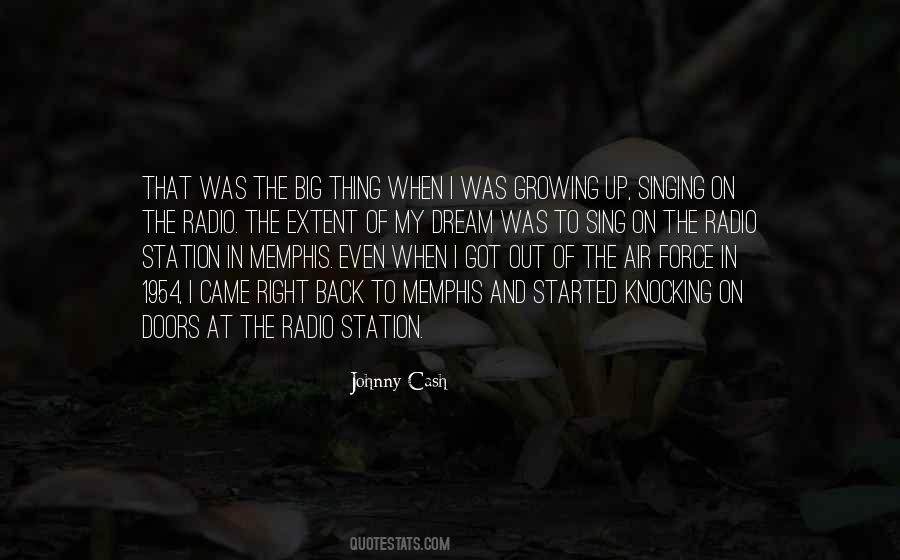 #44. I didn't get to meet Hank Williams. I was in the Air Force on Okinawa when he passed away. - Author: Mel Tillis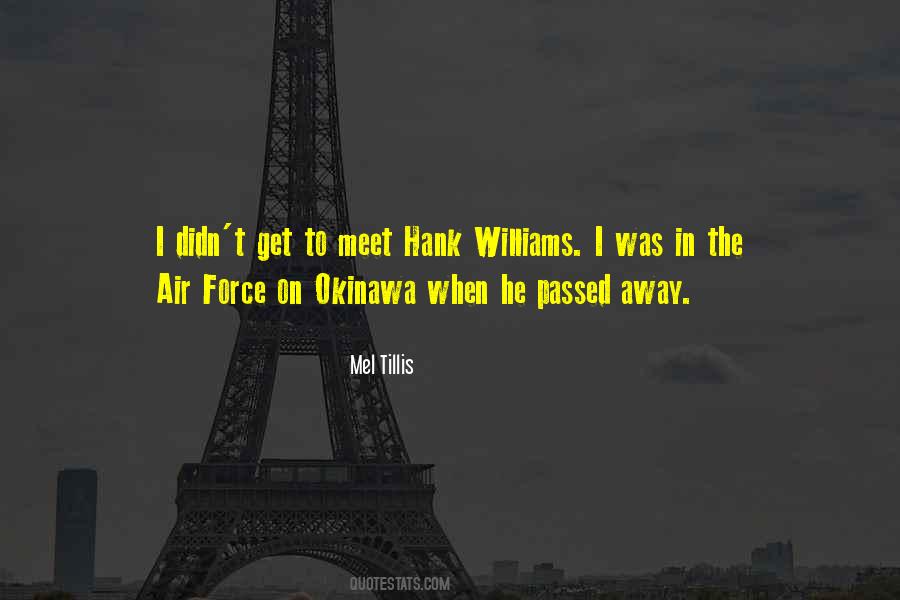 #45. On July 13, Louise felt a wave of urgency. She penned a letter to Major General Willis Hale, commander of the Seventh Air Force. In it, she begged Hale not to give up searching; Louie, she wrote, was alive. Unbeknownst to Louise, on that same day, Louie was captured. - Author: Laura Hillenbrand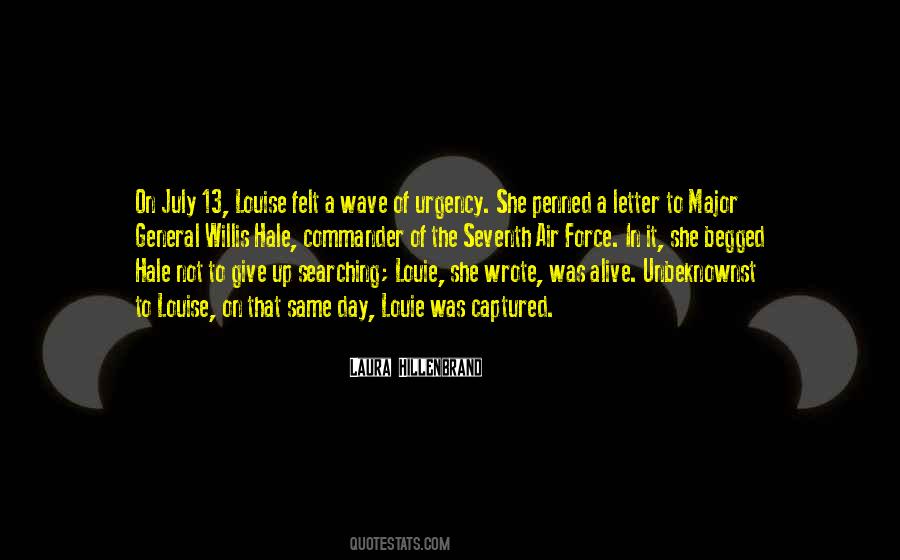 #46. Today was a good day for Hill Air Force Base and Utah. - Author: Rob Bishop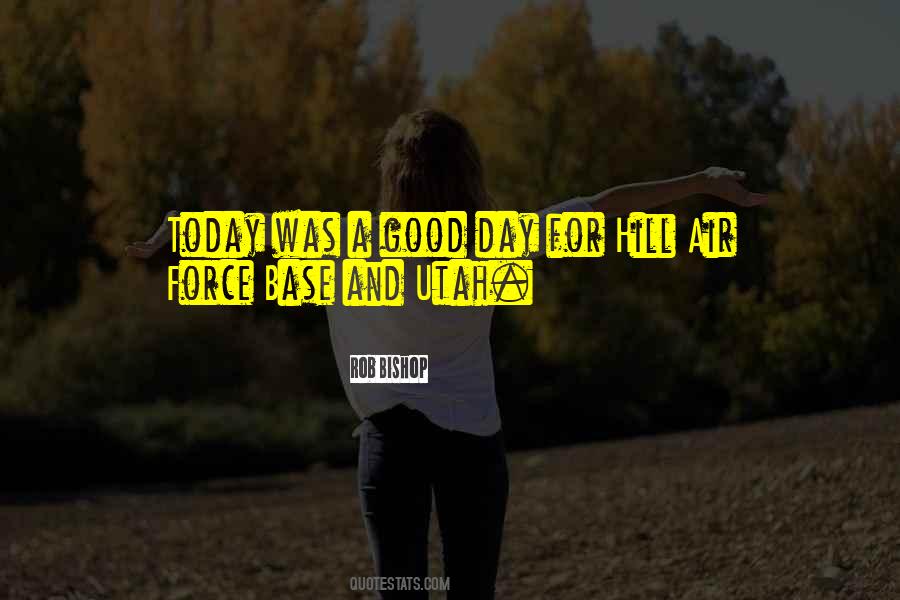 #47. I would close every recruiting station, disband the Army, and disarm the Air Force. I would abolish the whole dreadful equipment of war, and say to the world; 'Do your worst!' - Author: George Lansbury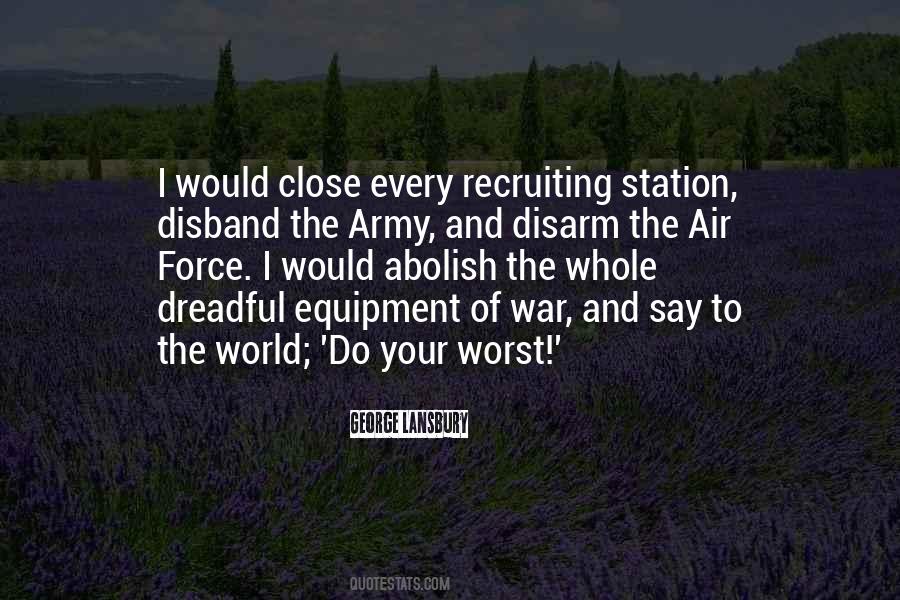 #48. I'm an Air force Brat and I've lived all over the world and this country and there were people in my community who were gay - nurses, hairdressers, designers - people who just had a different way about themselves. - Author: Pam Grier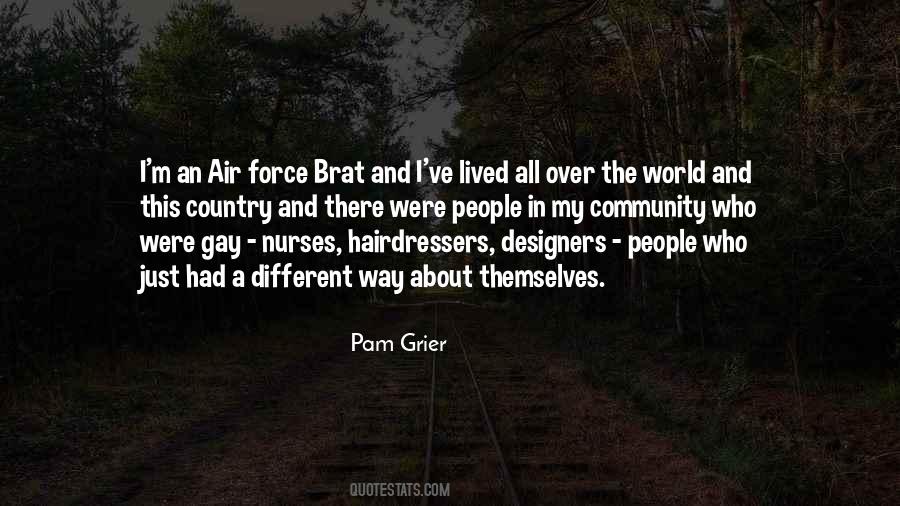 Famous Authors
Popular Topics