Strictly Come Dancing Famous Quotes & Sayings
List of top 20 famous quotes and sayings about strictly come dancing to read and share with friends on your Facebook, Twitter, blogs.
Top 20 Strictly Come Dancing Quotes
#1. People think I appear on television to promote my image. That's not fair. I hate filming. I turned down 'Strictly Come Dancing.' But television is a wonderful opportunity to promote scientific ideas. 'Super Doctors' is a very thoughtful piece. - Author: Robert Winston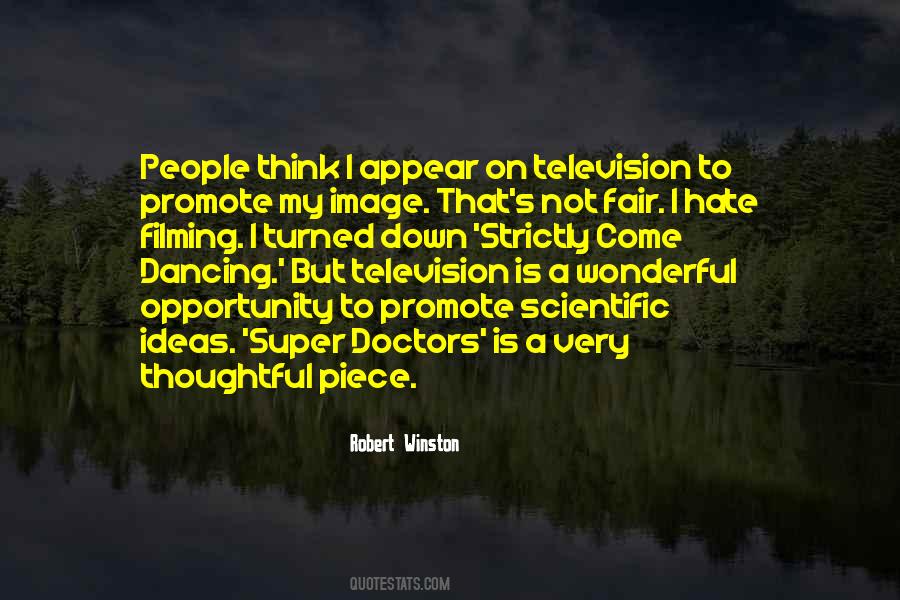 #2. Having been part of this wonderful show ever since series one, I know all too well what it's like to perform to the nation on the famous 'Strictly Come Dancing' dancefloor. - Author: Anton Du Beke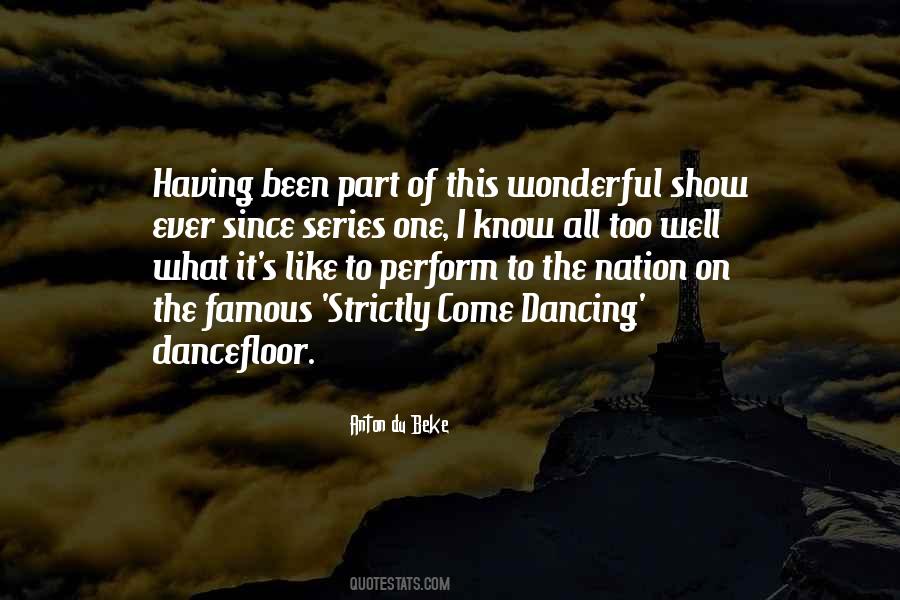 #3. I am something of a contrarian, I suppose. I feel less comfortable when everybody agrees with me. I say, 'I better reexamine my position!' I probably believe that the worst opinions in my court have been unanimous. Because there's nobody on the other side pointing out all the flaws. - Author: Antonin Scalia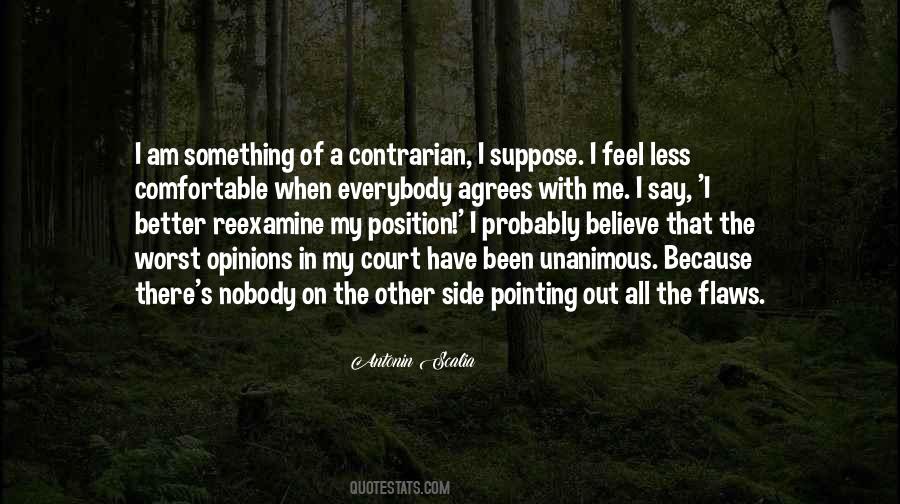 #4. (Note to anyone considering joining a class: there is no need to turn up in full Strictly Come Dancing salsa outfit including fake tan. Everyone just wears jeans. Briefly awkward.) - Author: Miranda Hart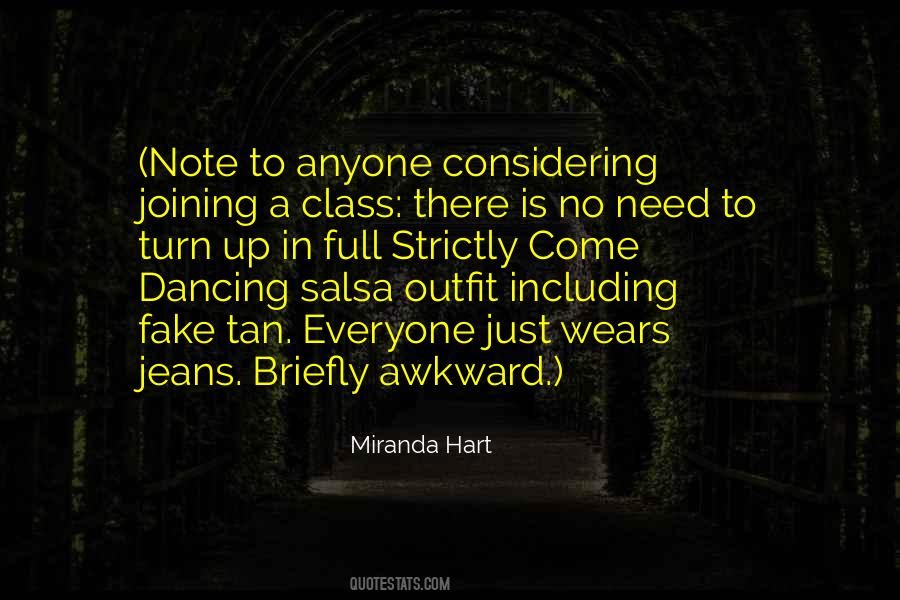 #5. I was offered 'Strictly Come Dancing.' I turned it down because that celebrity world is not what I'm into. - Author: Matthew Lewis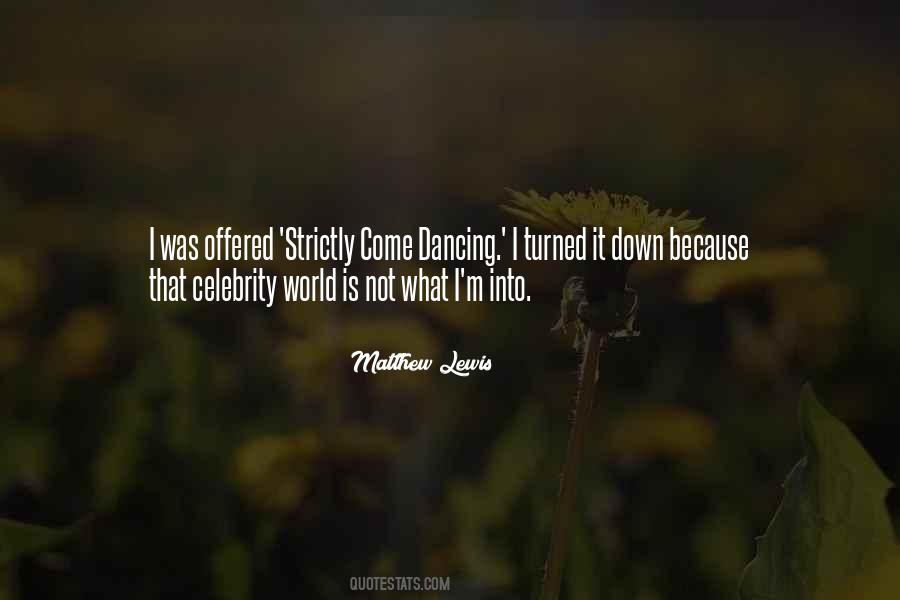 #6. I am used to looking good. In a way, if I thought I looked like the back end of a bus, I probably wouldn't have done 'Strictly Come Dancing' and gone out there in public. - Author: Felicity Kendal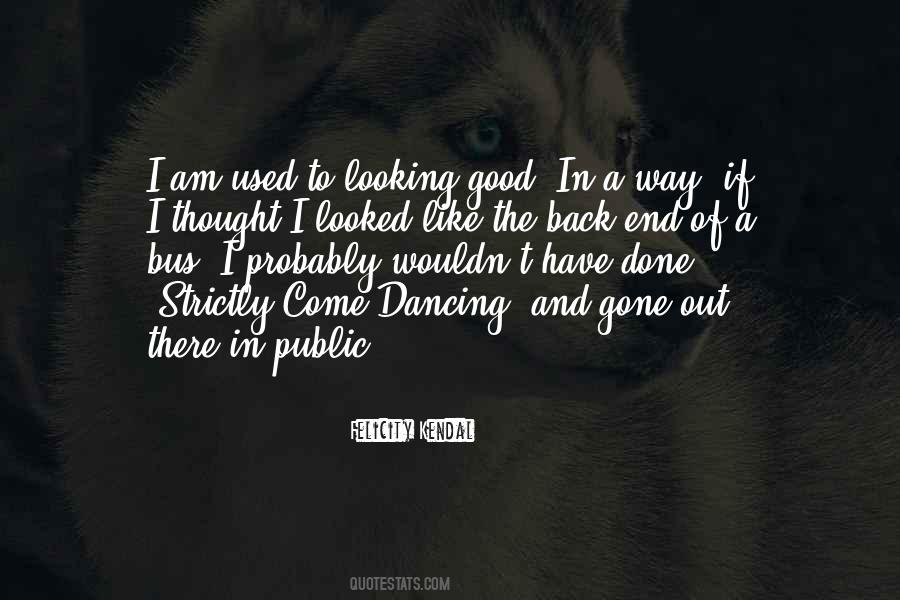 #7. You may not know it, but at the far end of despair, there is a white clearing where one is almost happy. - Author: Joan Baez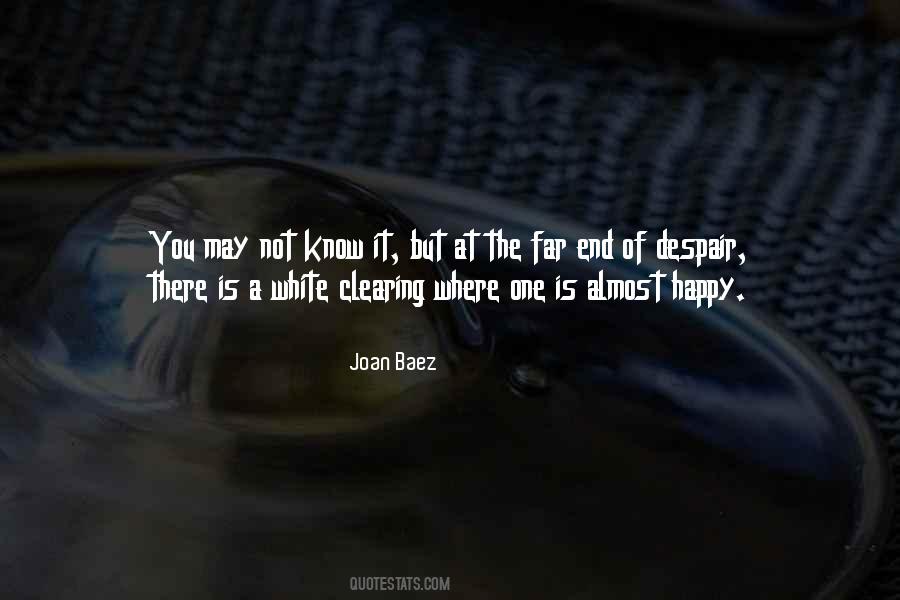 #8. I'm not particularly into the formal, political side of faith, although I am spiritual and I do have a faith. But 'Strictly Come Dancing' is my religion. - Author: Miranda Hart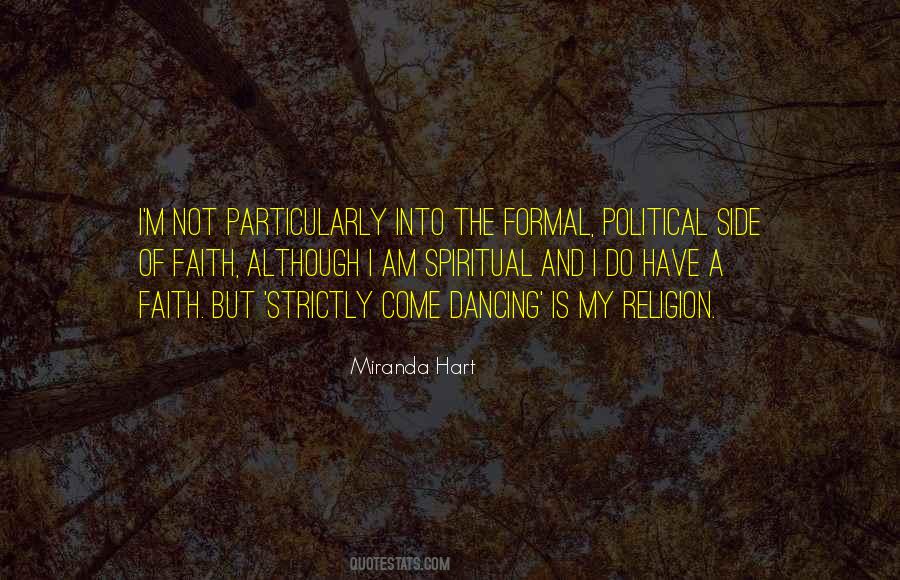 #9. I'm kind of well-known in Holland, which is nice. But in Holland, we're down to earth; there are no paparazzi in my garden and no autograph hunters at the door. We have 'Strictly Come Dancing,' but I've not been asked. - Author: Marianne Vos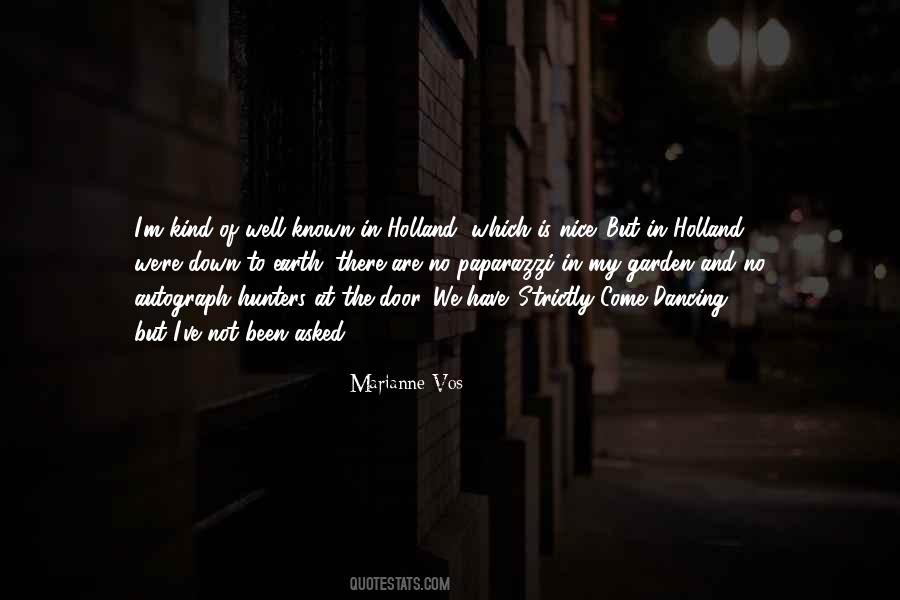 #10. I don't get grumpy at a 'Strictly' level, you understand. We're just making a television show - the person I'm dancing with can't dance; they're doing their best, and we're not going to win the World Championships. - Author: Anton Du Beke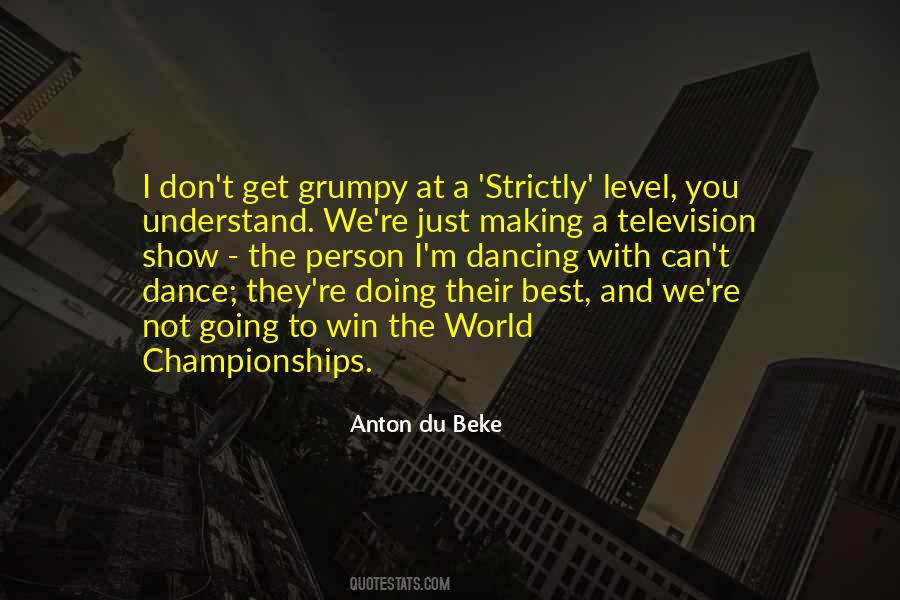 #11. I'm asked to do 'Strictly Come Dancing' on a regular basis, but I always say no. - Author: Terry Wogan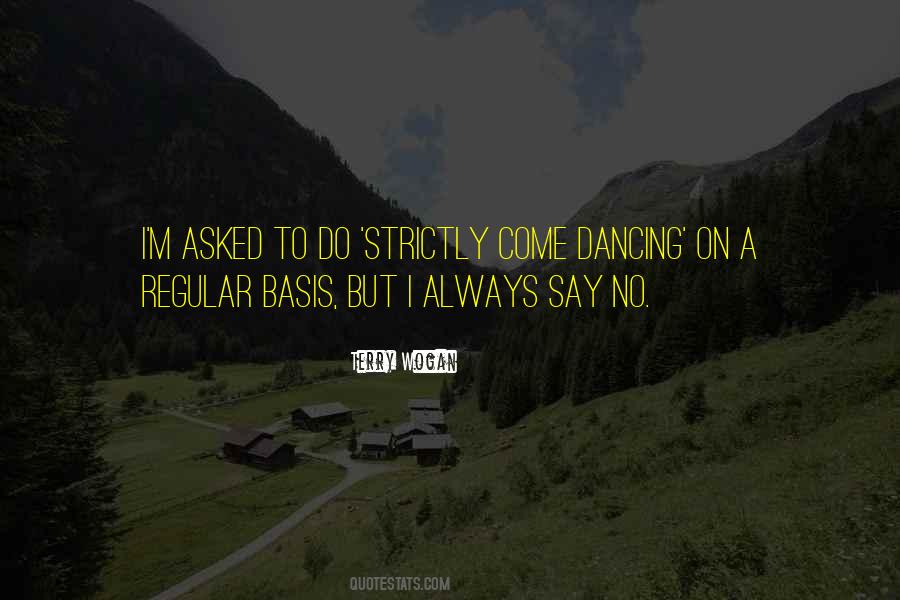 #12. Do not go for glass beads leaving the mine of diamonds. This life is a great chance. What, seekest thou the pleasures of the world? He is the fountain of all bliss. See for the highest, aim at that highest, and you shall reach the highest. - Author: Swami Vivekananda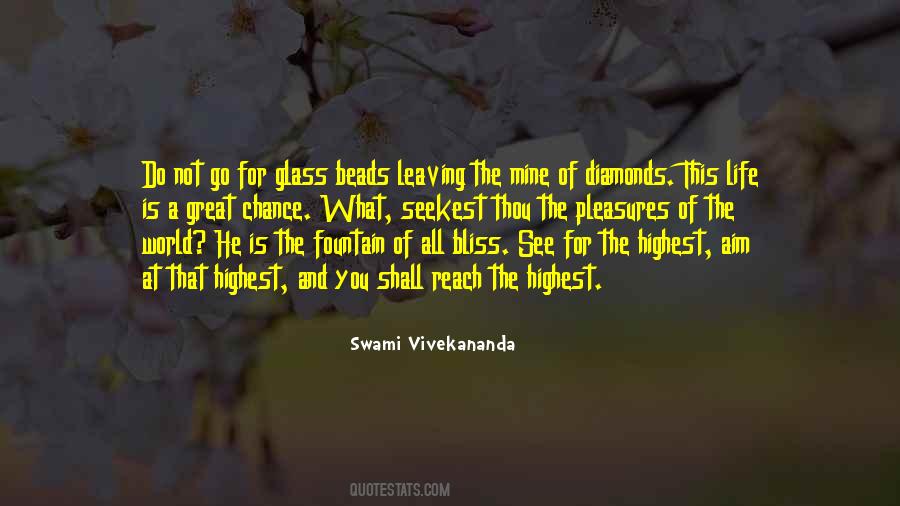 #13. I used to think that diamonds were a girl's best friend, but now I realize it's carbohydrates. Seriously, I have a French baguette at home sporting a matching friendship bracelet. - Author: Lauren Conrad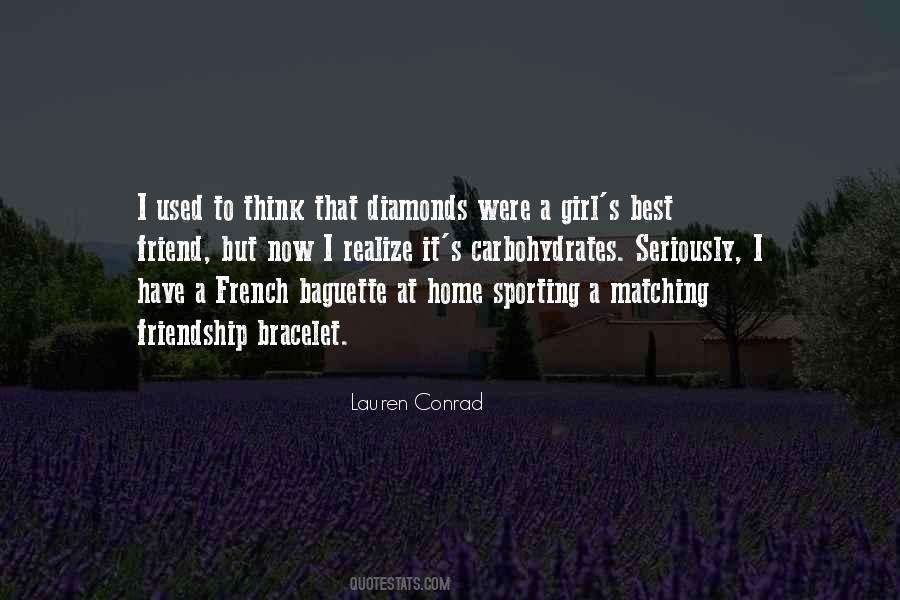 #14. We do not receive a life that is short, but rather we make it so; we are not beggar in it, but spendthrifts. - Author: Seneca.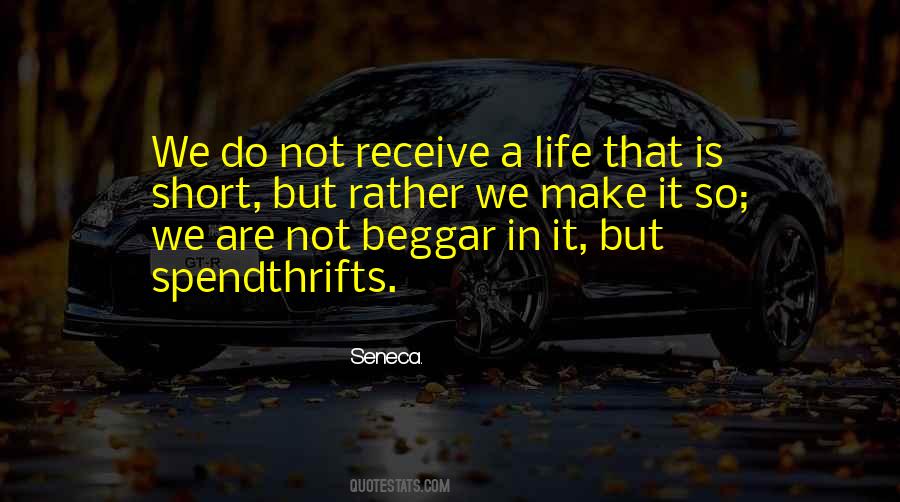 #15. I've said no to 'Celebrity Big Brother,' 'Strictly,' and the American one, 'Dancing With The Stars.' I don't feel it's right for me. I've been asked to do reality TV a zillion times. No way. No way. Nobody's going to get into my living room and see me there. - Author: Joan Collins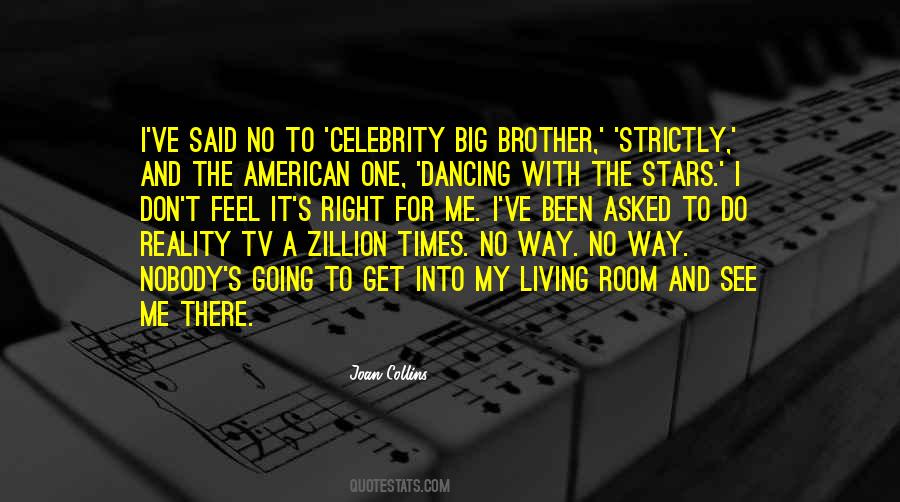 #16. To keep my back from getting stiff, I have a strict regime every morning of stretching and do yoga once a week and Pilates. 'Strictly Come Dancing' in 2008 was great for my fitness. - Author: Cherie Lunghi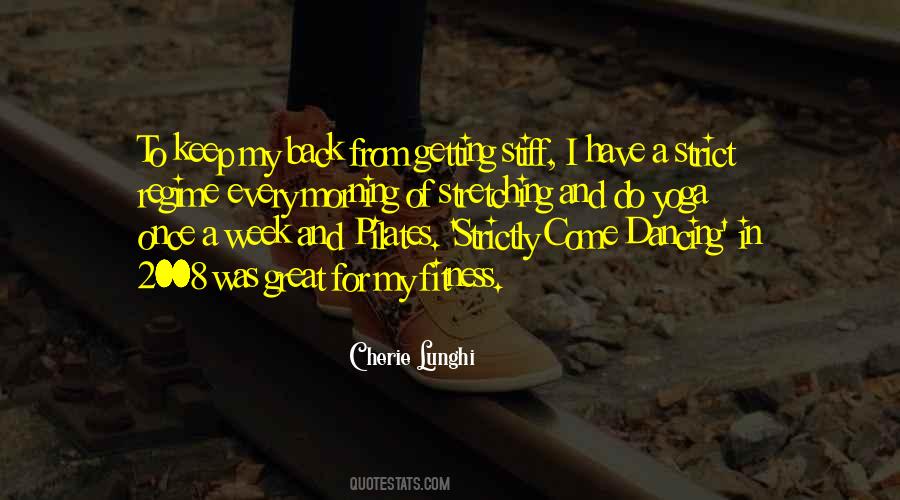 #17. There's something about 'Strictly Come Dancing.' Everywhere I go, people wish me good luck; cabbies toot their horns. It's lovely. I have a theory: in straitened times, there's nothing like a bit of unapologetic escapism. - Author: Cherie Lunghi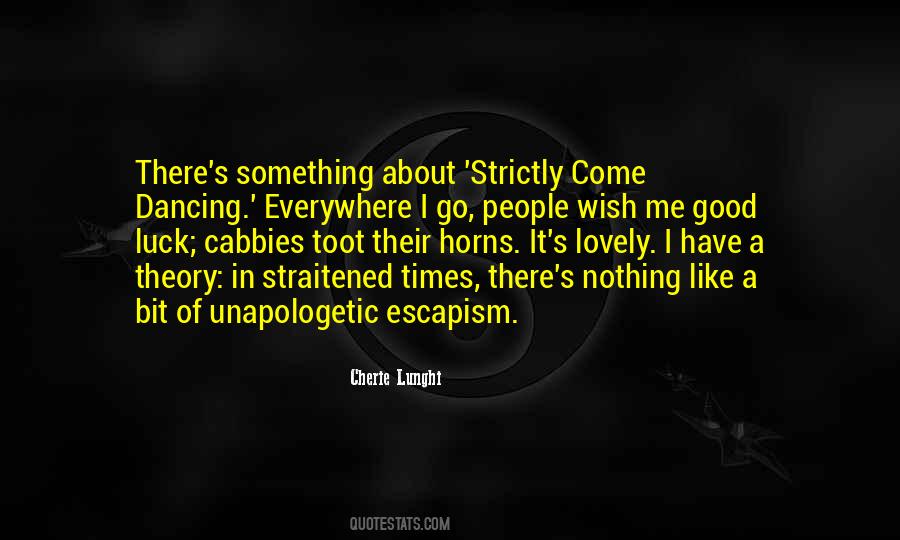 #18. Once when I was standing at the base, they started rotating the set and a big, heavy wrench fell down from the 12 o'clock position of the set, and got buried in the ground a few feet from me. I could have been killed! - Author: Marvin Minsky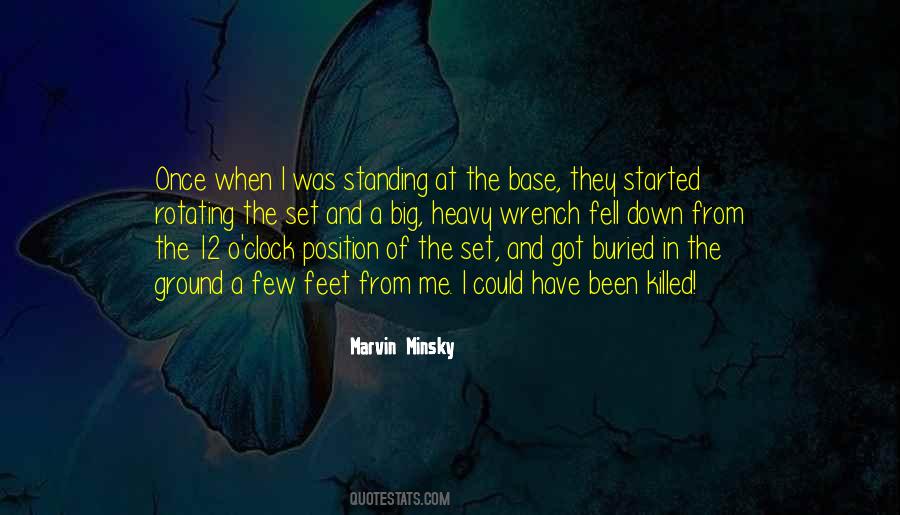 #19. Or maybe he would turn to religion. Many Americans did so when faced with heartache and hardship. - Author: Amy Tan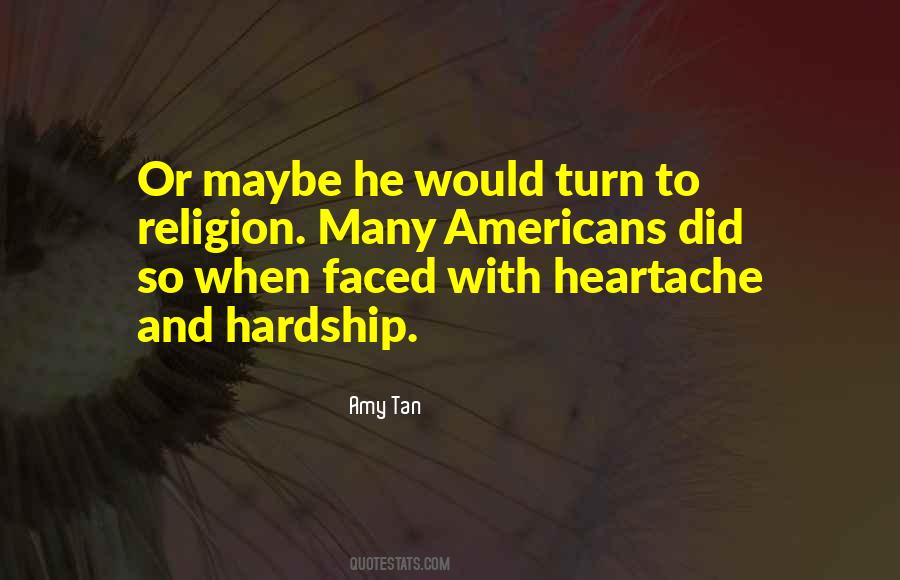 #20. Since being involved in 'Strictly Come Dancing,' my life has changed completely. I can't walk down the street without women throwing themselves at me, I usually wouldn't mind, but they are of a certain age. Hopefully, after this series, they will bring their daughters! - Author: Anton Du Beke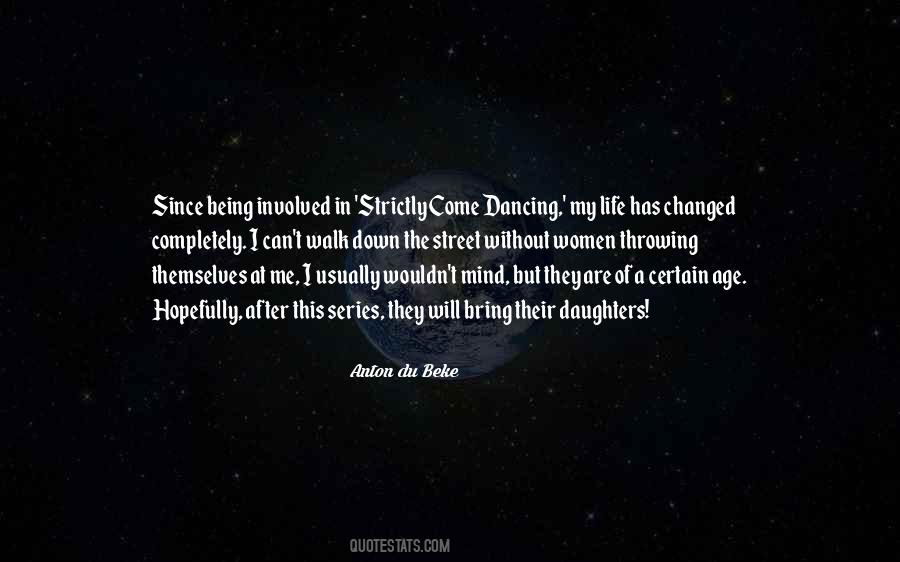 Famous Authors
Popular Topics