Schmidt's Famous Quotes & Sayings
List of top 100 famous quotes and sayings about schmidt's to read and share with friends on your Facebook, Twitter, blogs.
Top 100 Schmidt's Quotes
#1. If you look at the history of technology over a couple hundred years, it's all about time compression and making the globe smaller. It's had positive effects, all the ones that we know. So we're much less likely to have the kind of terrible misunderstandings that led to World War I, for example. - Author: Eric Schmidt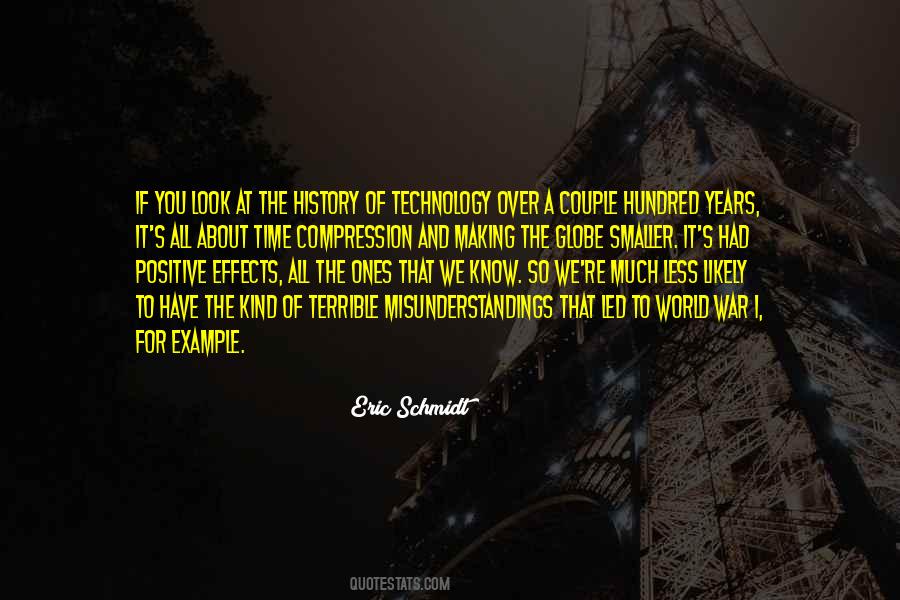 #2. It isn't that hard to get RBI's when you're hitting home runs, you generally get a least one. - Author: Mike Schmidt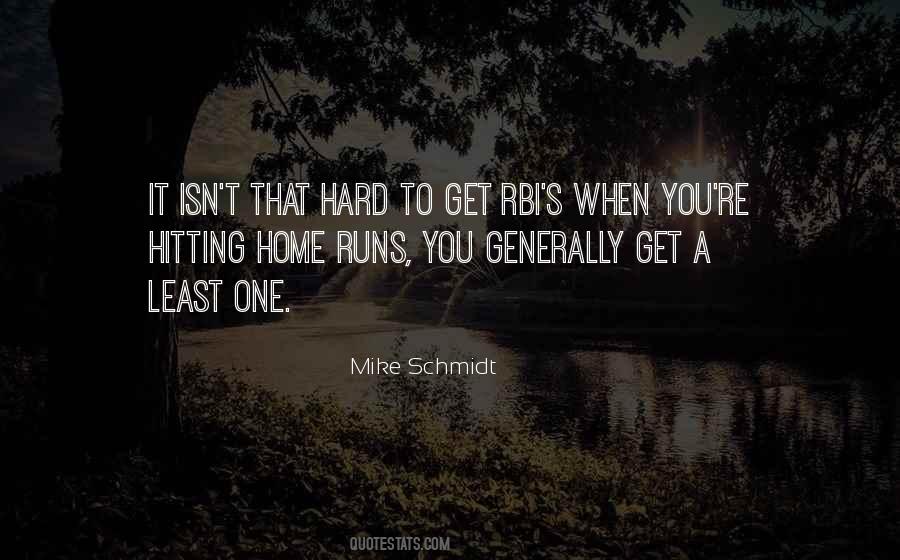 #3. Your dad's story is over. In six months or a year, this will be done for him. He won't be dealing with the consequences of what you choose to do now. You will. So you make this decision based on what you need. - Author: Jason Schmidt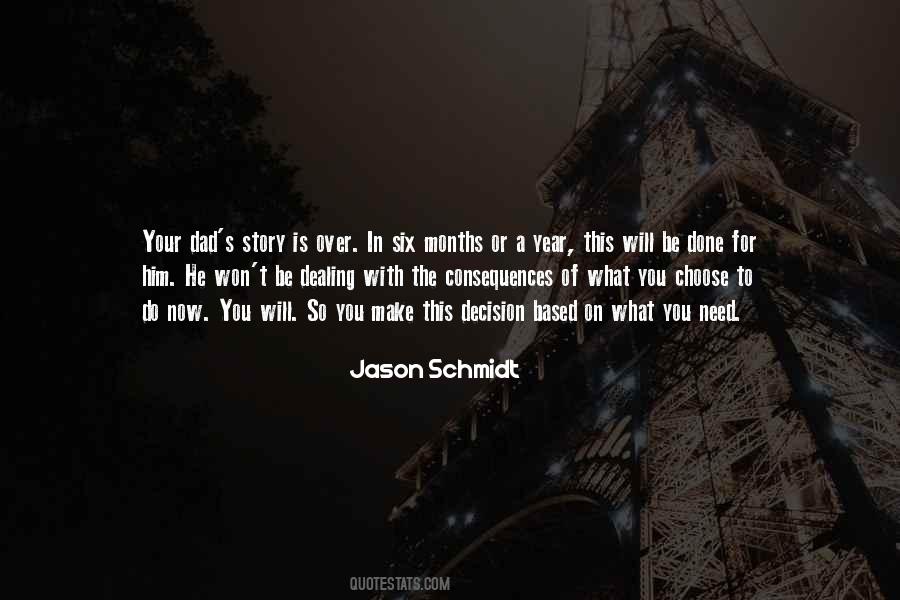 #4. The policy of America to deny visas to technically trained people in the U.S. and shipped to other countries, where they create companies that compete with America, has to be the stupidest policy of all the U.S. government policies. - Author: Eric Schmidt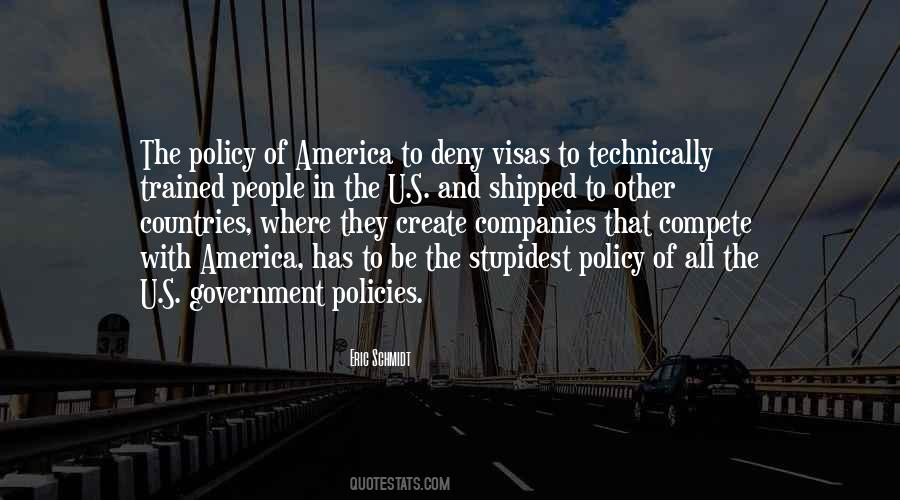 #5. There's no pleasure in getting to be an old coot unless you have some fun along the way. - Author: Gary D. Schmidt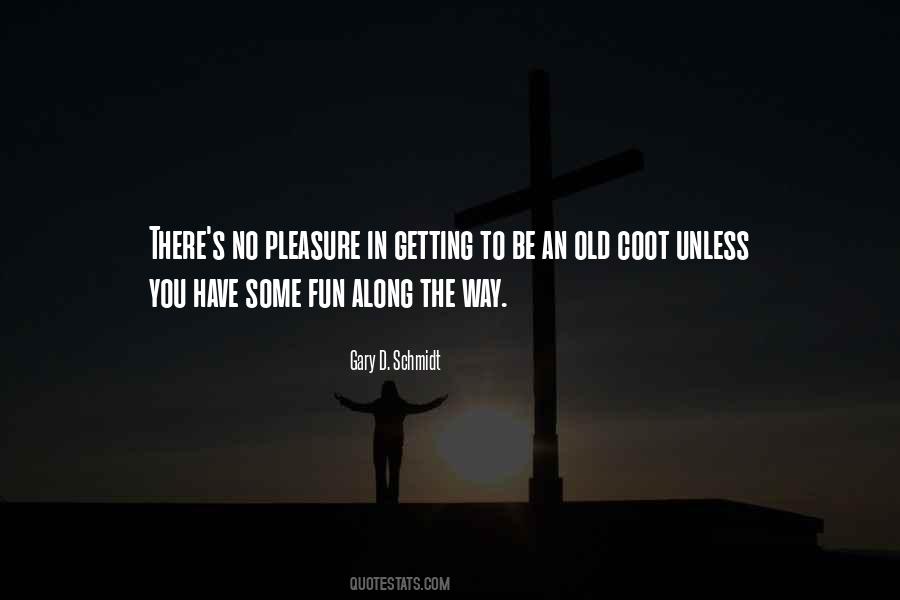 #6. Google's architectural model around broadband and services and so forth plays very well to the powerful devices and services Apple is doing. We're a perfect back end to the problems that they're trying to solve. - Author: Eric Schmidt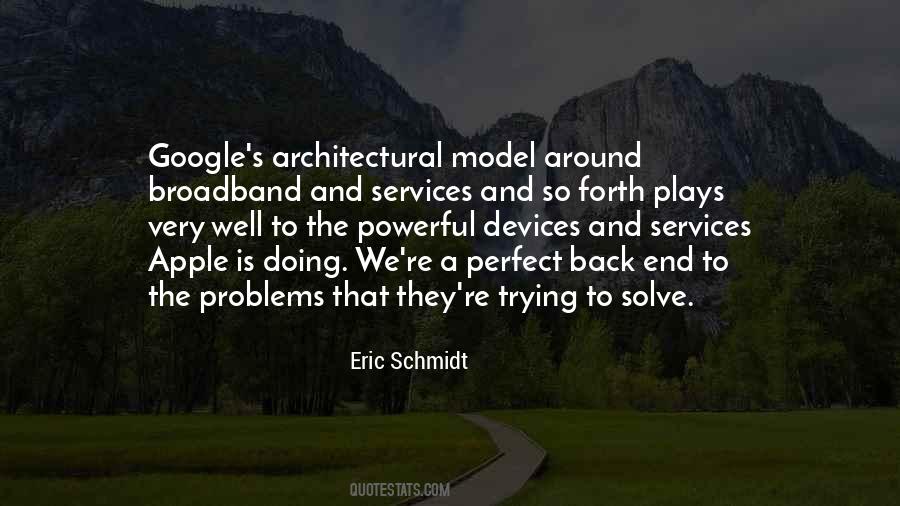 #7. When I was a little younger, I realized acting is a wonderful craft, and it's wonderful when you are working. - Author: Kevin Schmidt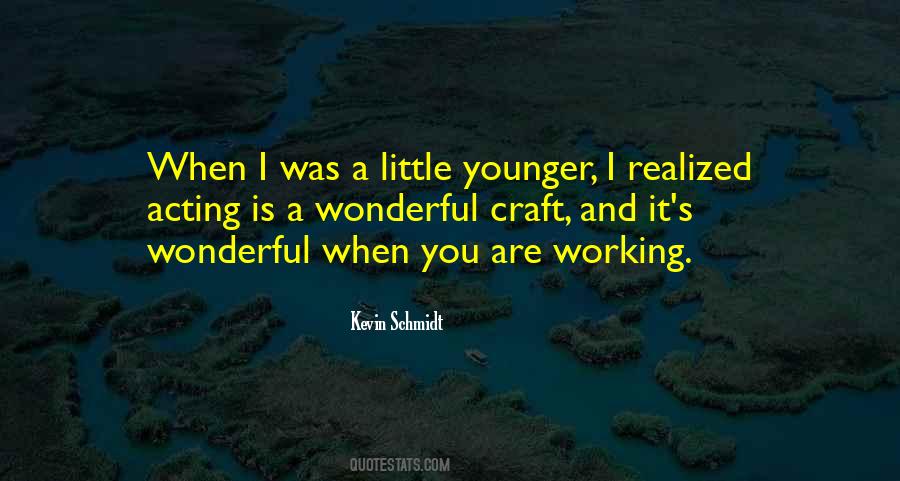 #8. We can talk about God's justice and love from now to the end of time. But until our theological discourse engages white supremacy in a way that empowers poor people to fight the monster, then our theology is not worth the paper it is written on. In - Author: Frederick W. Schmidt Jr.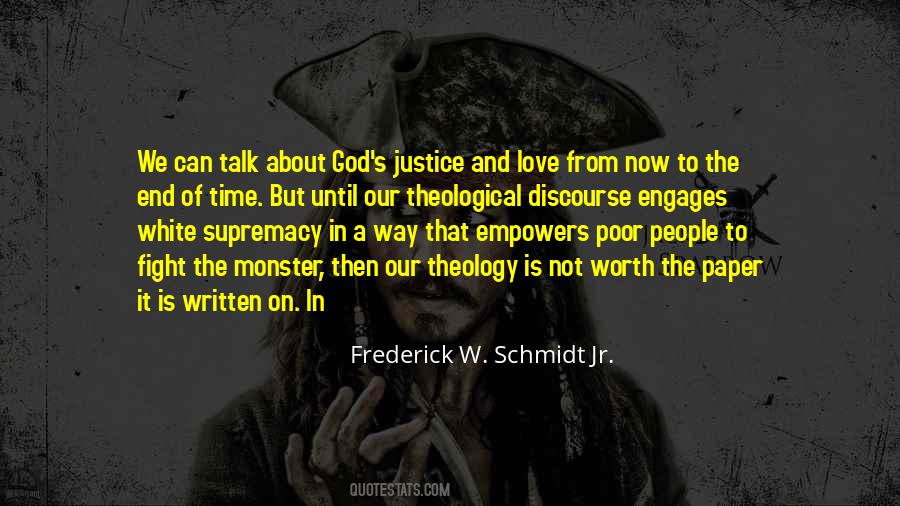 #9. That's the Teacher Gene at work, giving its bearer an extra sense. It's a little frightening. Maybe that's how people decide to become teachers. They have that extra sense, and once they have it, and know that they have it, they don't have any choice except to become a teacher. - Author: Gary D. Schmidt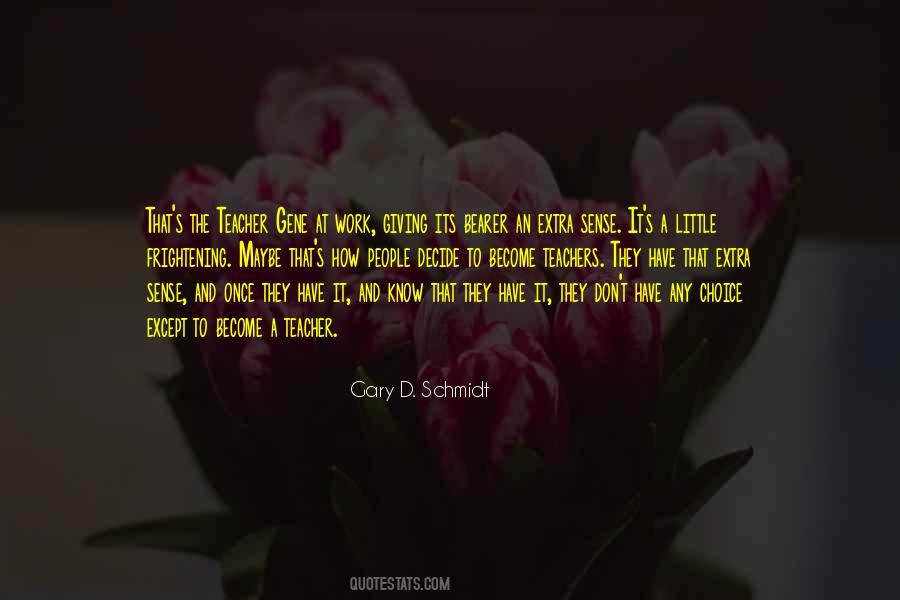 #10. No matter what a person's job is, they should be encouraged to have opinions about the business, industry, customers and partners, - Author: Eric Schmidt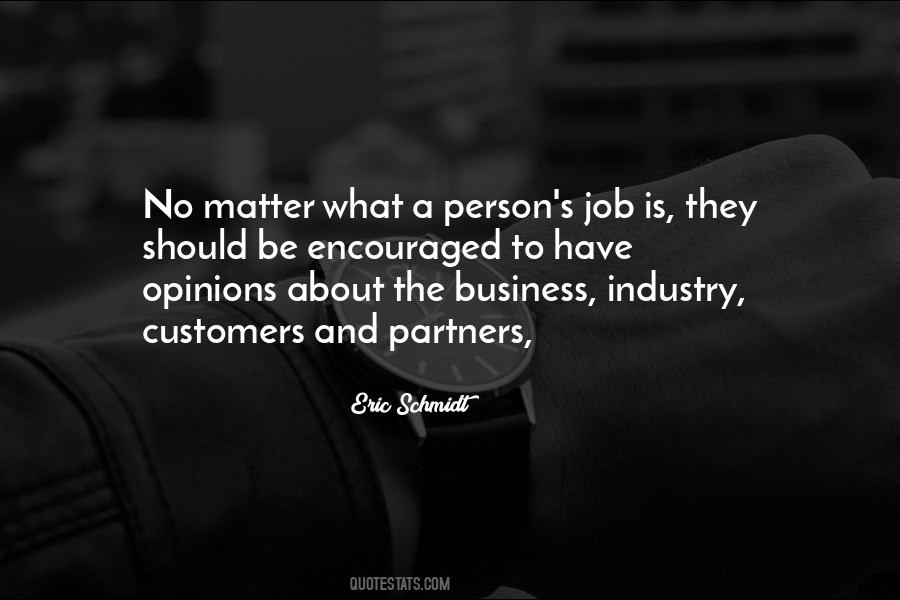 #11. General Electric CEO Jack Welch said in Winning: No vision is worth the paper it's printed on unless it is communicated constantly and reinforced with rewards. - Author: Eric Schmidt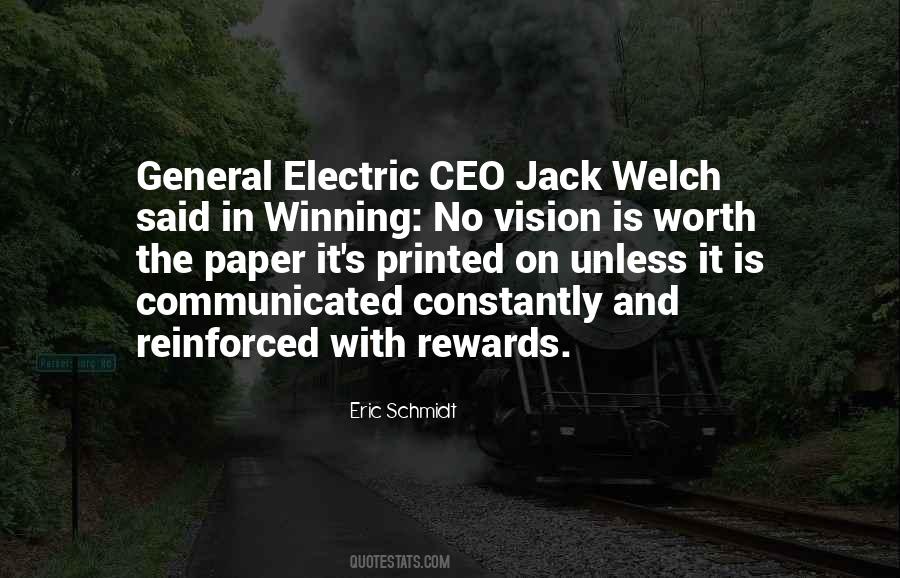 #12. John Kerry's newfound interest in fiscal discipline is a political gimmick that defies his 20-year record in the Senate and stands in stark contrast to his reckless and expansive promises of new government spending on the campaign trail. - Author: Steve Schmidt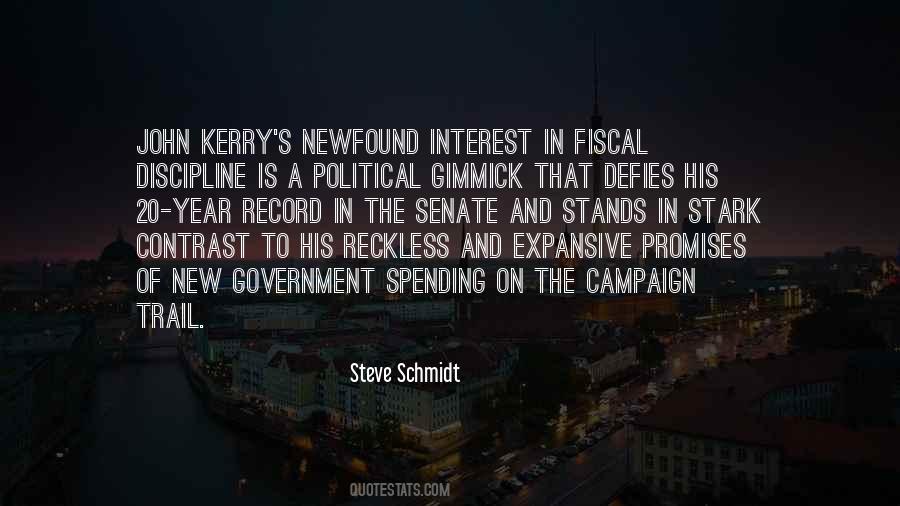 #13. The core problem is that the world is full of people who would like to take 99 per cent of the information that's on the Internet, and eliminate 1 per cent. Everyone has their own thing they don't like. - Author: Eric Schmidt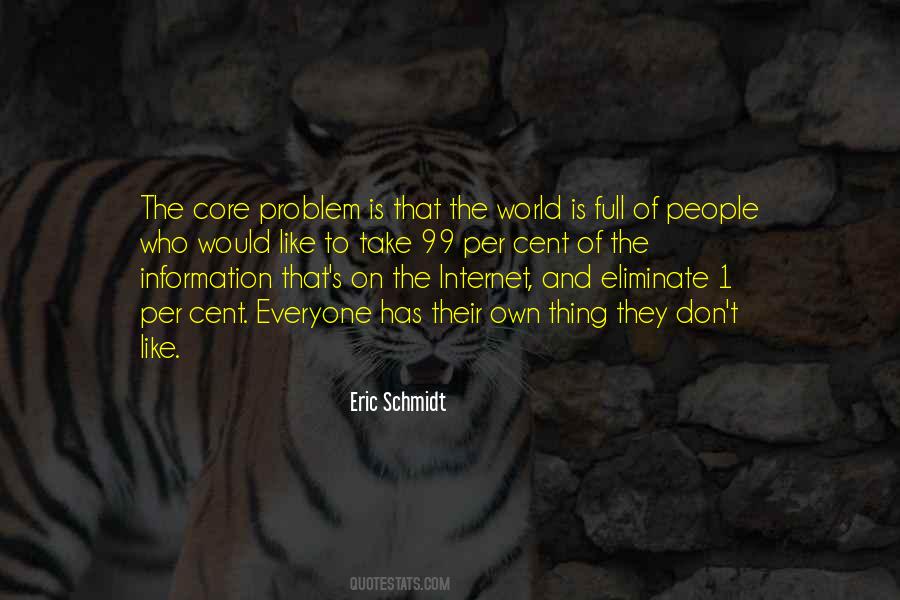 #14. It's not the solution, Mr. Canton. It's the path to the solution that's fascinating. - Author: Gary D. Schmidt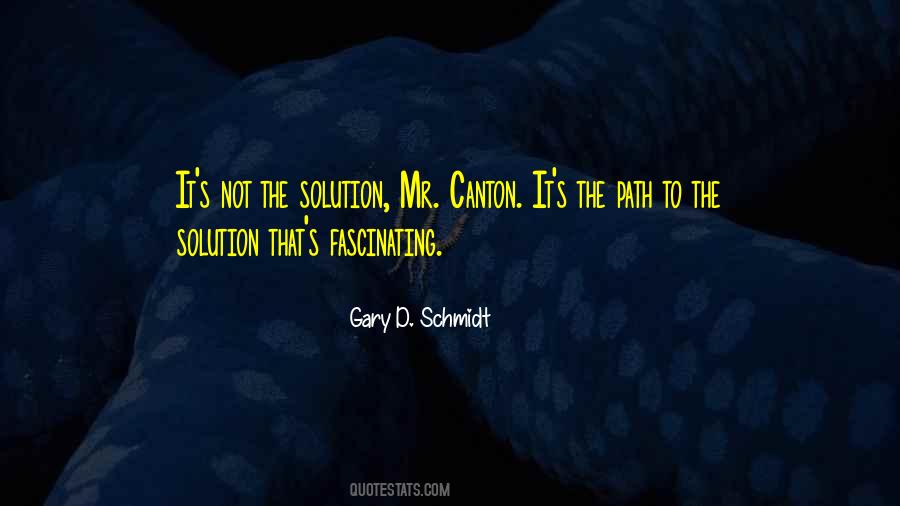 #15. Maybe the Snowy Heron is going to come off pretty badly when the planes come together. Maybe. But he's still proud and beautiful. His head is high, and he's got this sharp beak that's facing out to the world.
He's okay for now. - Author: Gary D. Schmidt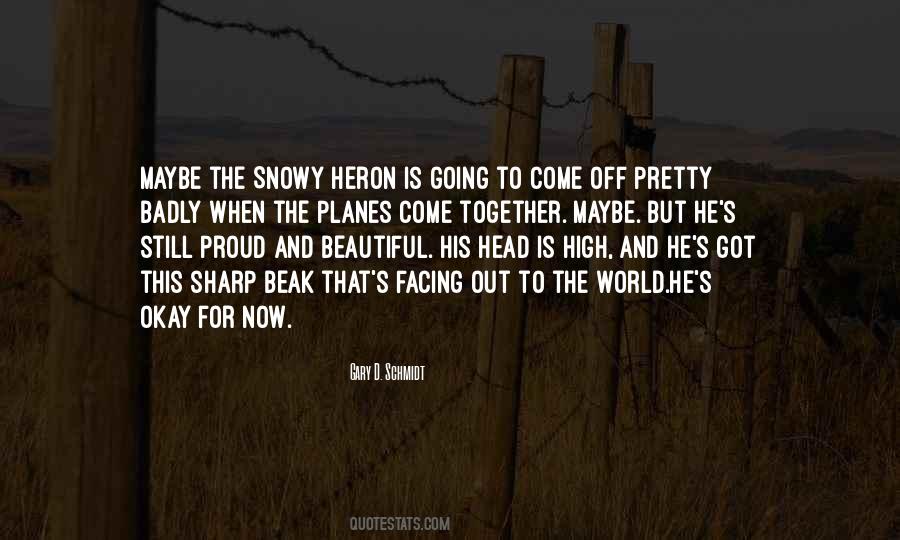 #16. You should hire the best engineer you can find, regardless of her coding preference, because if she's the best she can down enough Java to C how to make the Python Go. - Author: Eric Schmidt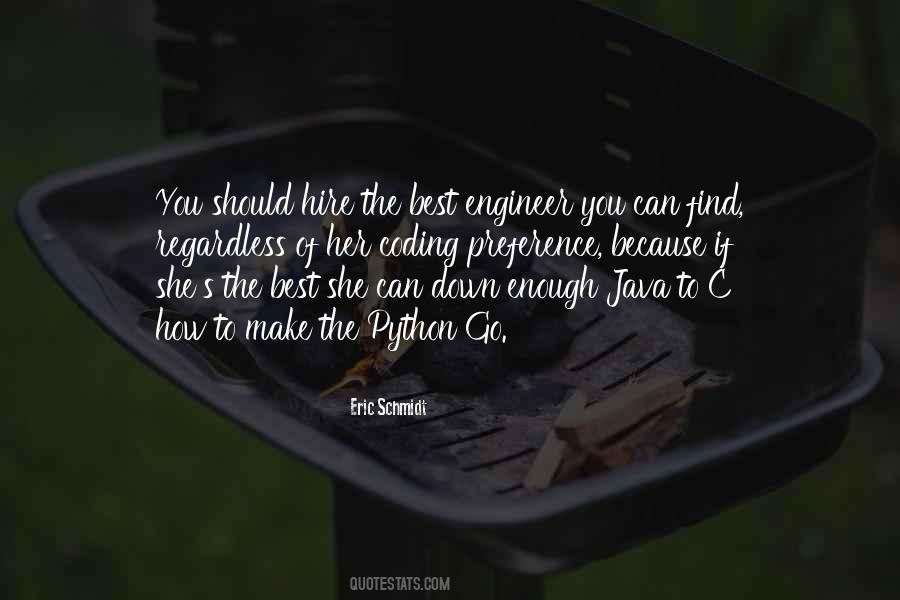 #17. Since I have access to every, every crisis in the world because it's always blaring at me on cable television, that doesn't mean I have to worry about every one of them. This is also known as knowing where the off button is. - Author: Eric Schmidt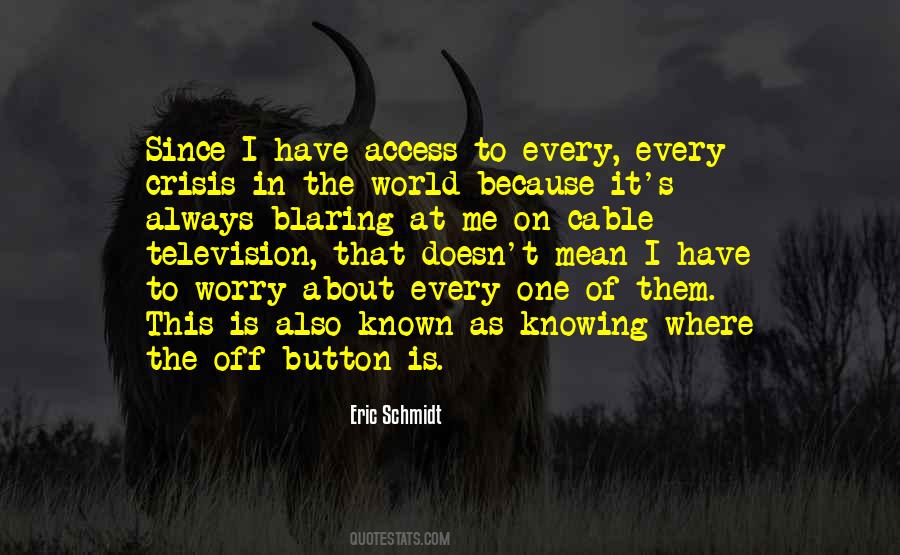 #18. A comedy isn't about being funny," said Mrs. Baker.
"We talked about this before."
"A comedy is about character who dare to know that they may choose a happy ending after all. That's how I know."
"Suppose you can't see it?"
"That's the daring part," said Mrs. Baker. - Author: Gary D. Schmidt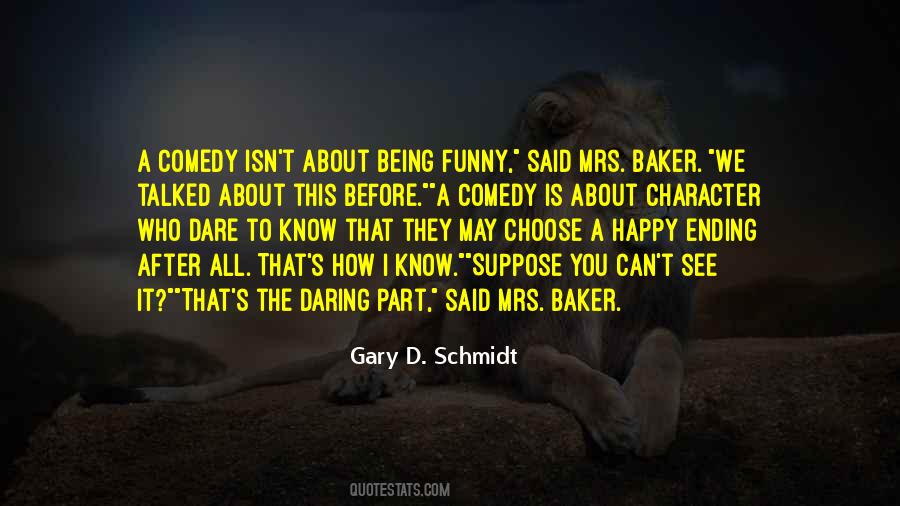 #19. When you use Google, do you get more than one answer? Of course you do. Well, that's a bug. We have more bugs per second in the world. We should be able to give you the right answer just once. We should know what you meant. - Author: Eric Schmidt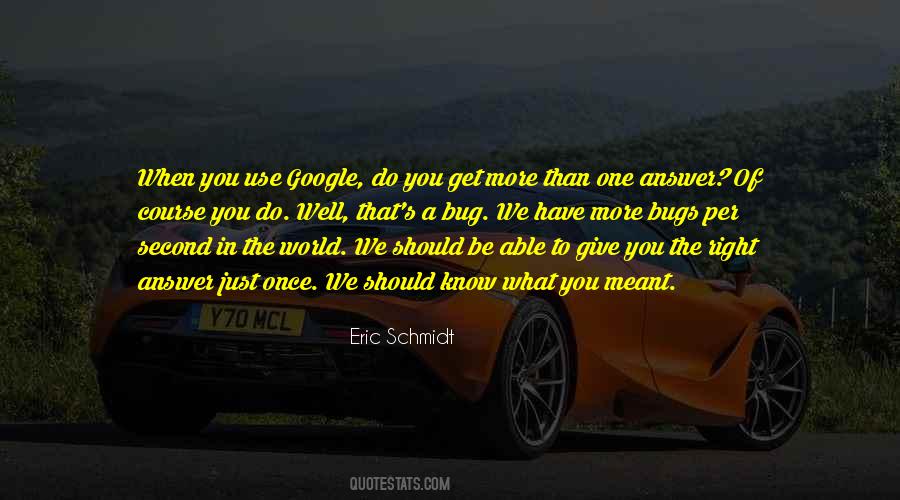 #20. We have an opportunity for everyone in the world to have access to all the world's information. This has never before been possible. Why is ubiquitous information so profound? It's a tremendous equalizer. Information is power. - Author: Eric Schmidt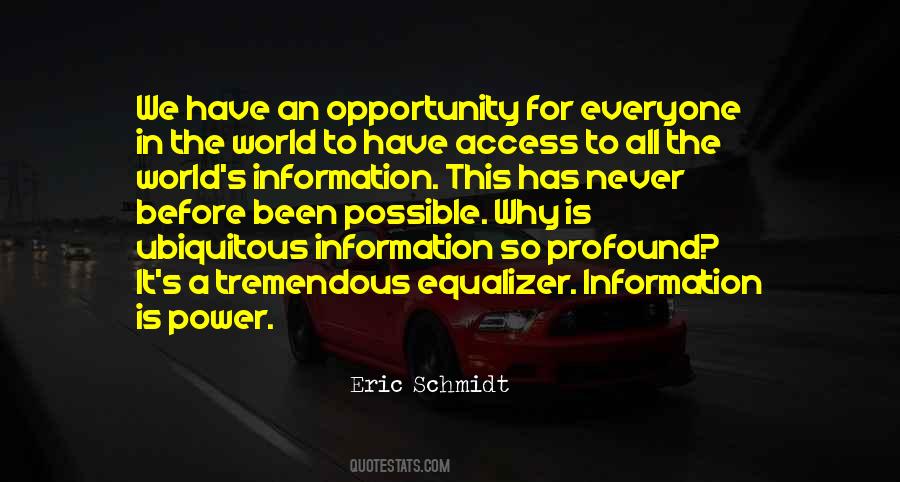 #21. It's very difficult for governments to dominate the Internet because it's so difficult to control. People want to be free. People want to hear multiple voices. They want to make their own decisions. And people who see things will report things. - Author: Eric Schmidt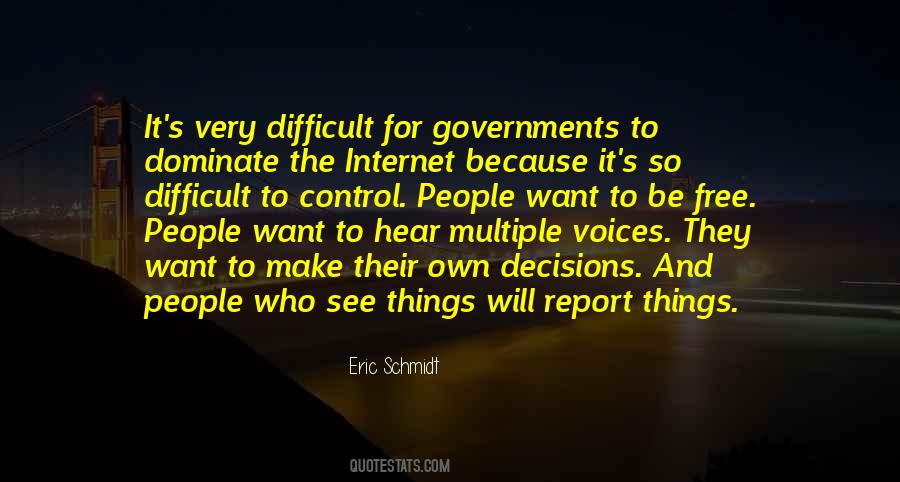 #22. And what will you call her, then?" Nancy asked the new mother. "Abigail," Naomi said. "We will call her Abigail." "Ah," Nancy said with a smile of approval. "'Tis Hebrew, meaning 'the father's joy. - Author: Melanie Schmidt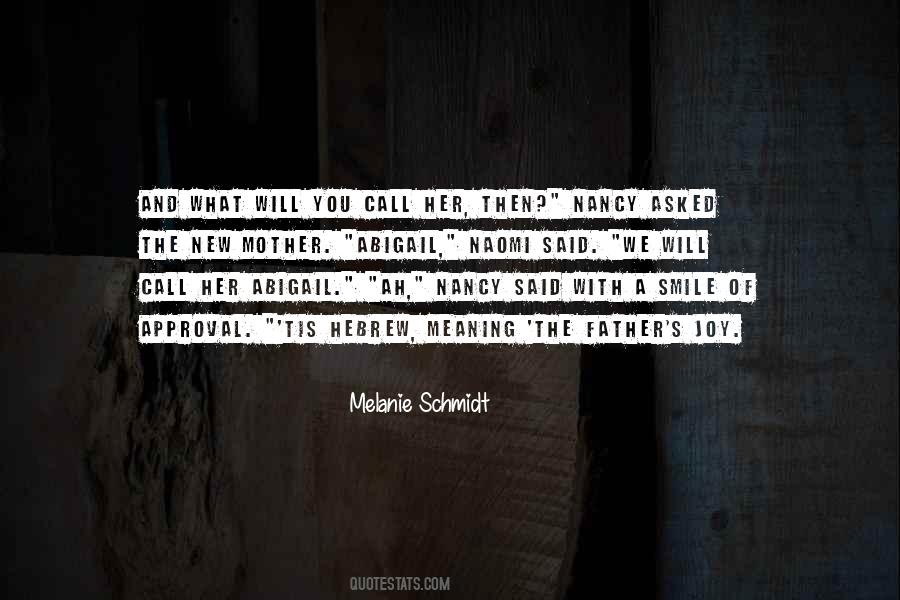 #23. There may be something to the suggestion about the pace of technological change intimidating writers, though - it's been awfully hard to keep ahead of real developments. - Author: Stanley Schmidt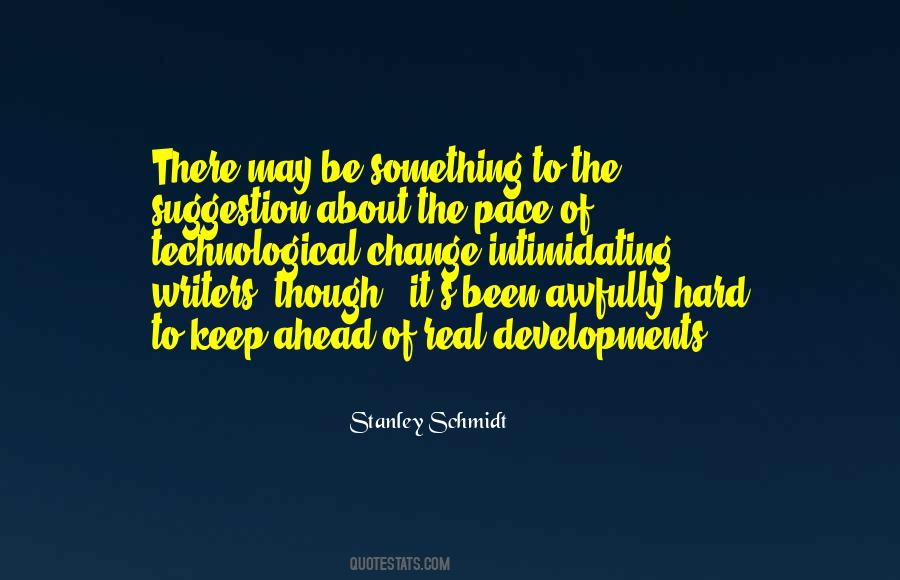 #24. John Seely Brown, the former director of Xerox's Palo Alto Research Center, once said, The essence of being human involves asking questions, not answering them. - Author: Eric Schmidt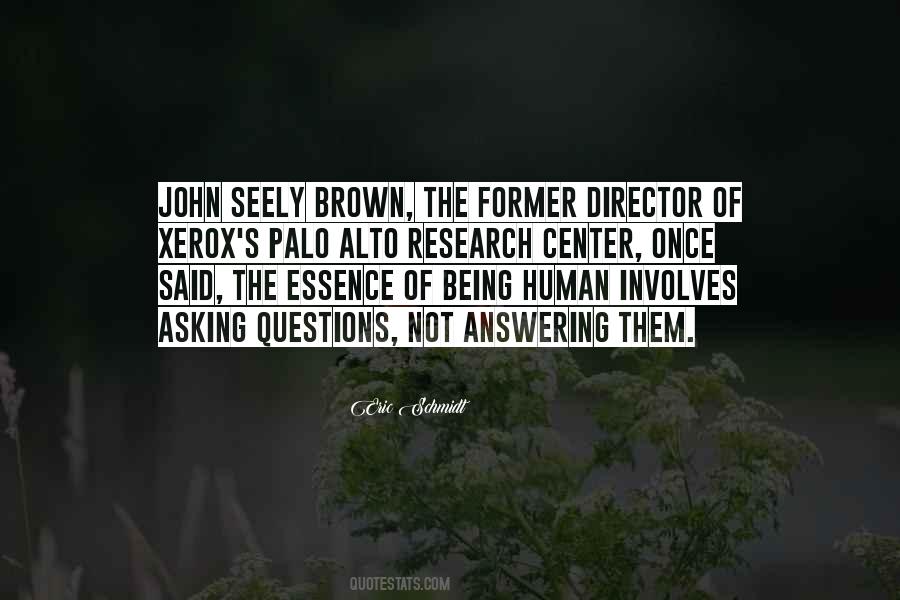 #25. YouTube's traffic continues to grow very quickly. Video is something that we think is going to be embedded everywhere. And it makes sense, from Google's perspective, to be the operator of the largest site that contains all that video. - Author: Eric Schmidt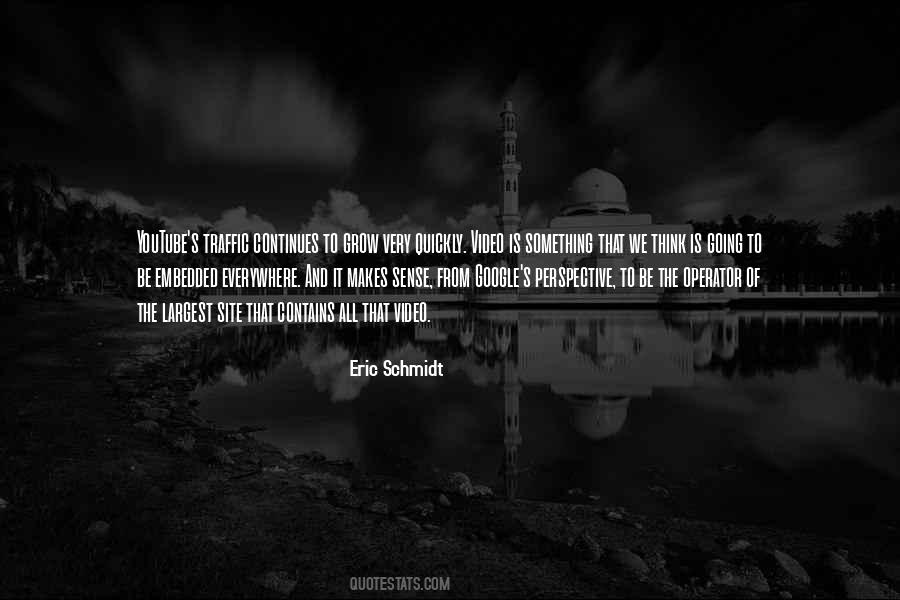 #26. It's because of this fundamental shift towards user-generated information that people will listen more to other people than to traditional resources. - Author: Eric Schmidt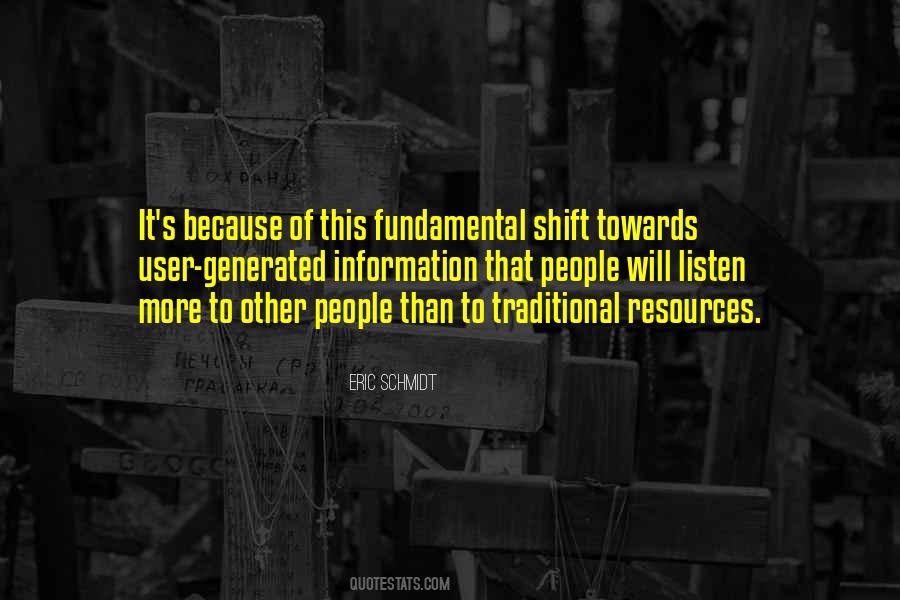 #27. In whatever number of years I have on Earth, I think that promoting the values of free expression, the openness of the Internet, that's the best use of my time. - Author: Eric Schmidt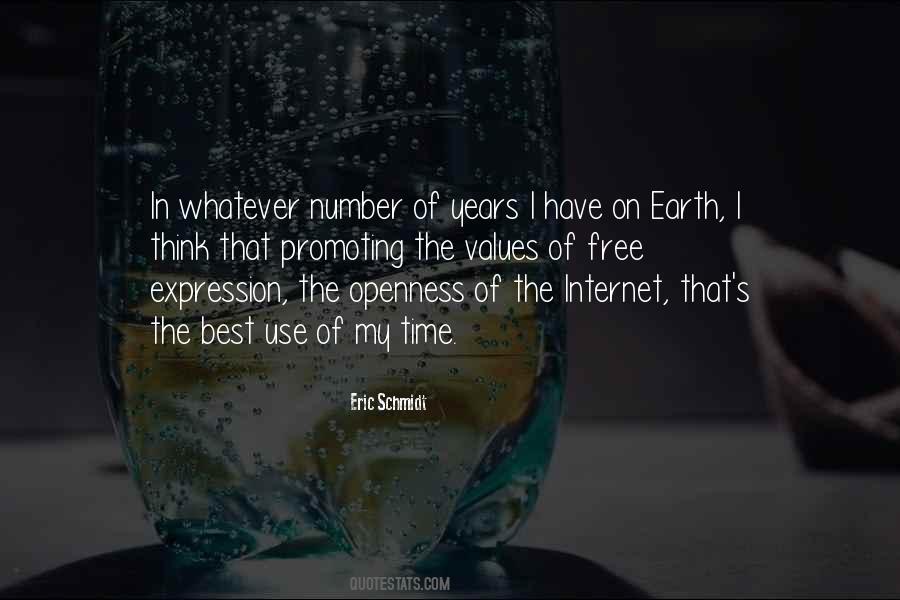 #28. It's also true that many companies get comfortable doing what they have always done, with a few incremental changes. This kind of incrementalism leads to irrelevance over time, especially in technology, because change tends to be revolutionary not evolutionary. - Author: Eric Schmidt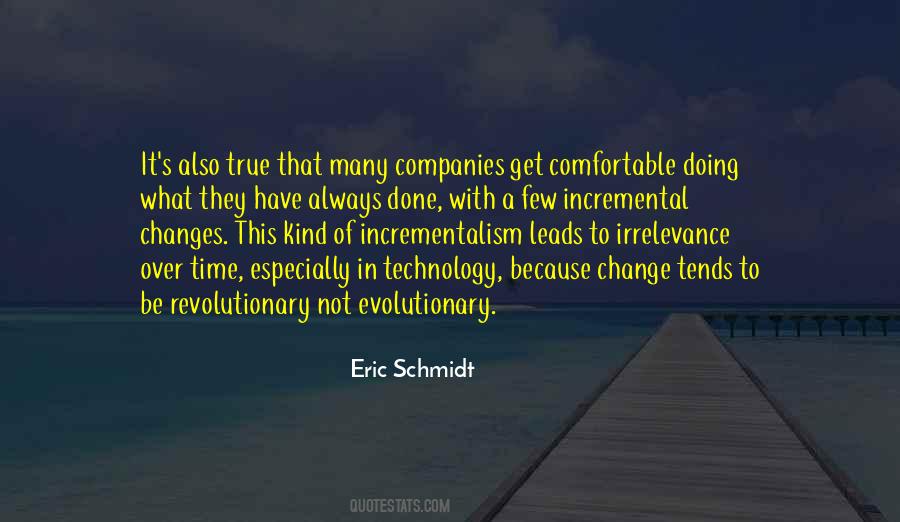 #29. Yes, Max is very hot." "Excuse me?" She laughed. "He's the knight, and you're the noble gentleman, silly. You're both hotties." Ethan snorted with a laugh. "On with the tour you noble hotty you." "You're a funny girl, but also quite hot." "Thanks." Ethan - Author: Cheri Schmidt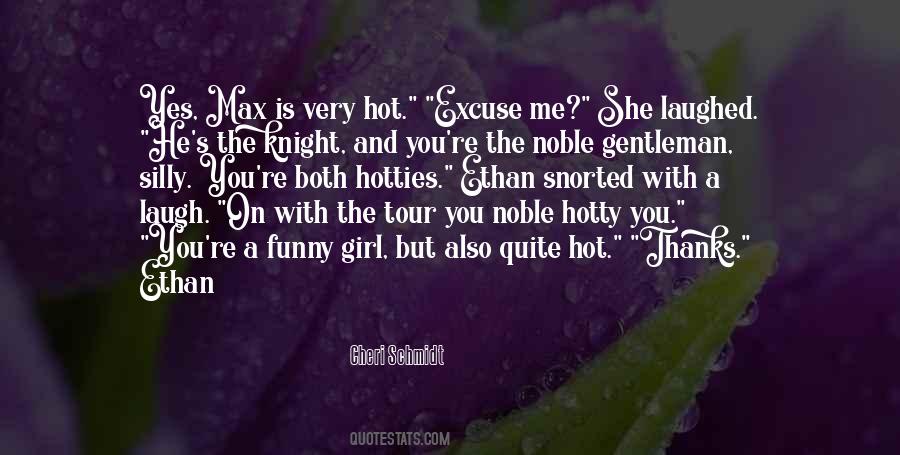 #30. The issues of wireless versus wireline gets very messy. And that's really an FCC issue, not a Google issue. - Author: Eric Schmidt
#31. The building block of organizations should be small teams. Jeff Bezos, Amazon's founder, at one point had a "two-pizza team" rule,41 which stipulates that teams be small enough to be fed by two pizzas. - Author: Eric Schmidt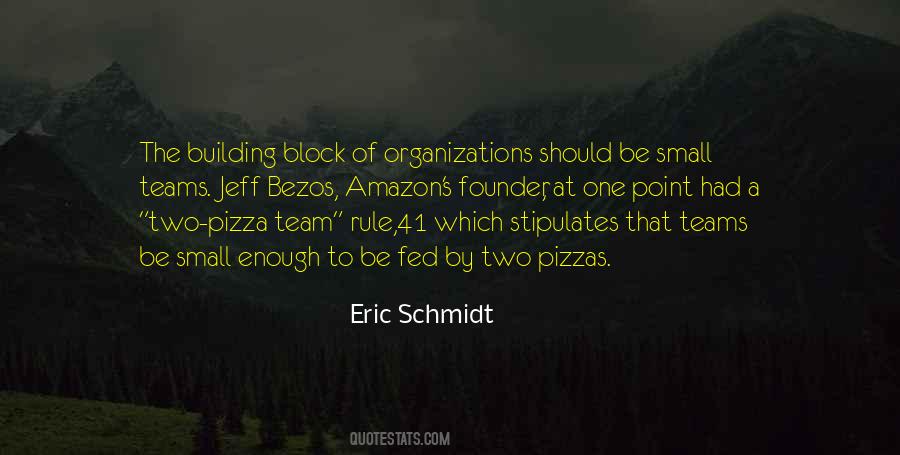 #32. In our case, we focus on quality, and we have a very simple model. If we show fewer ads that are more targeted, those ads are worth more. So we're in this strange situation where we show a smaller number of ads and we make more money because we show better ads. And that's the secret of Google. - Author: Eric Schmidt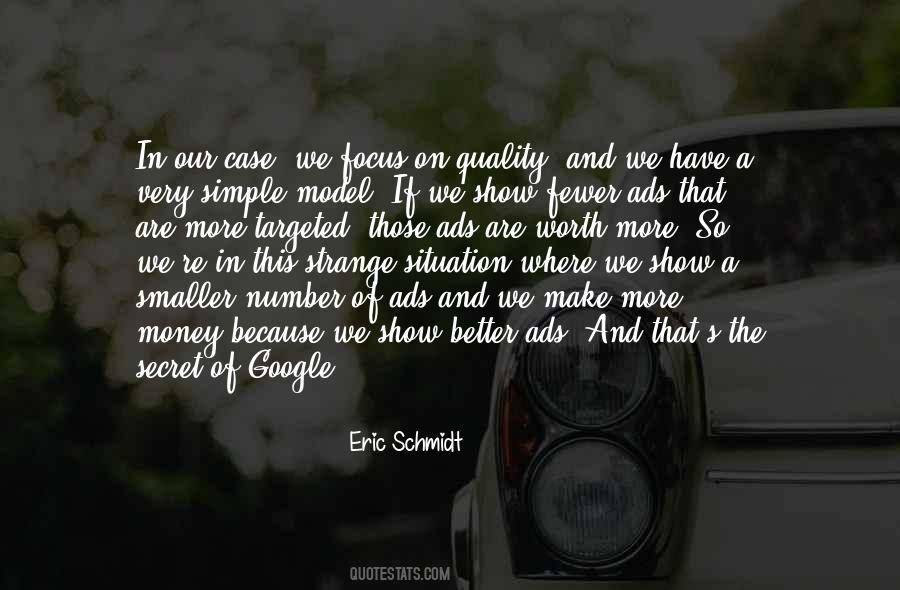 #33. The trend has been mobile was winning. It's now won. - Author: Eric Schmidt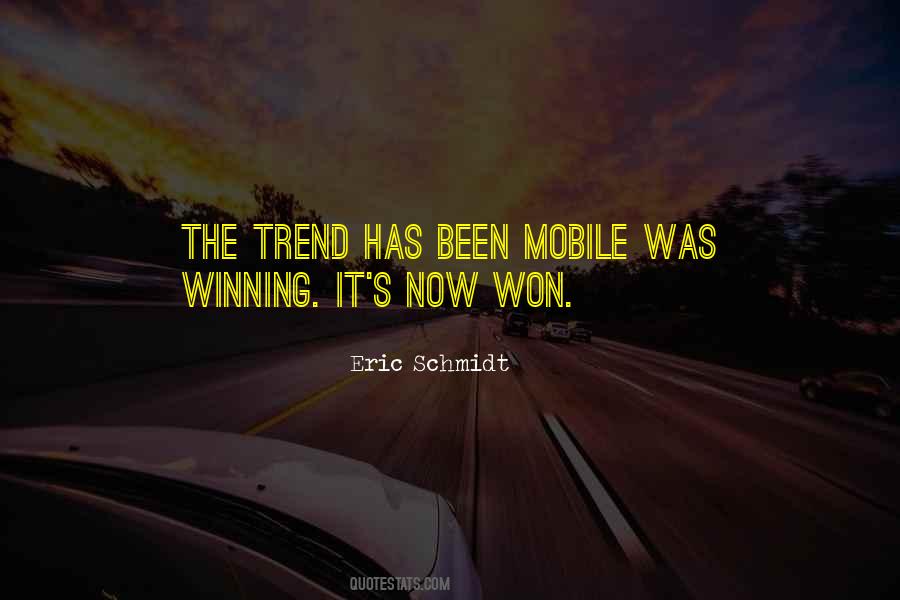 #34. Or you could take a more deliberate approach. Adjust your course. Make your five-years-out ideal job closer to your if-only-I-could dream job, yet attainable from your current path. We've seen even this simple act of setting the right goal turn around people's careers. - Author: Eric Schmidt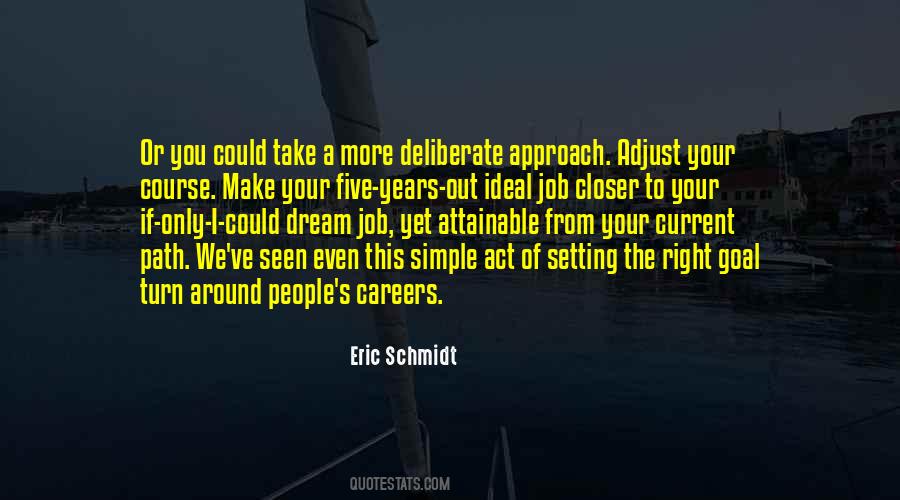 #35. Mobile is the future and there's no such thing as communication overload - Author: Eric Schmidt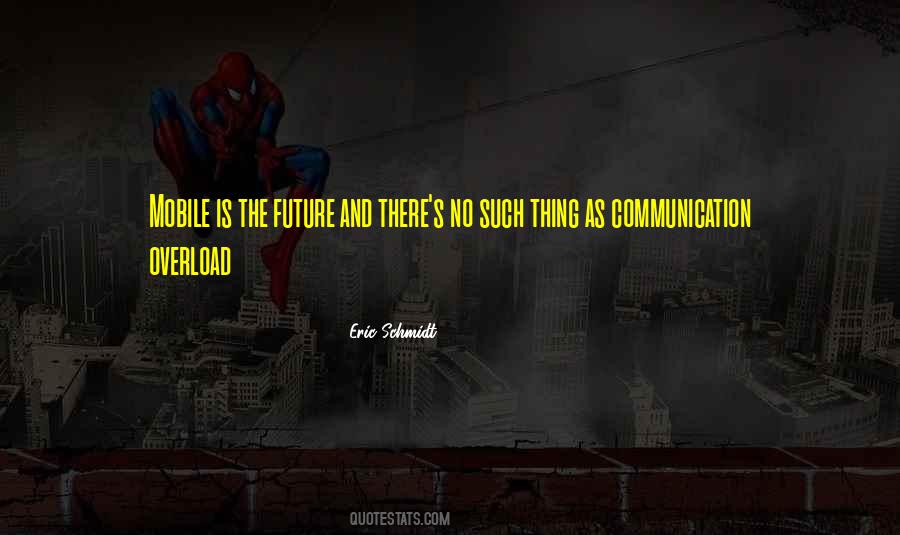 #36. There's nothing that cannot be found through some search engine or on the Internet somewhere. - Author: Eric Schmidt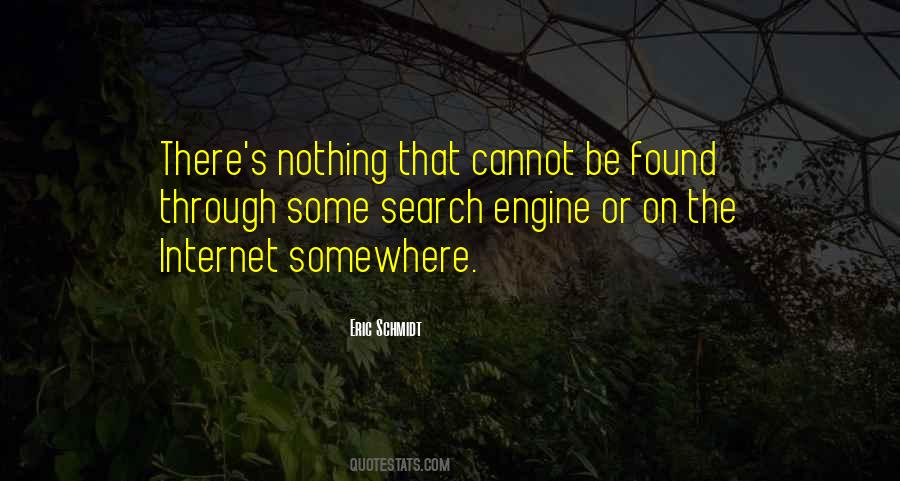 #37. In general in technology, if you own a platform that's valuable, you can monetize it. - Author: Eric Schmidt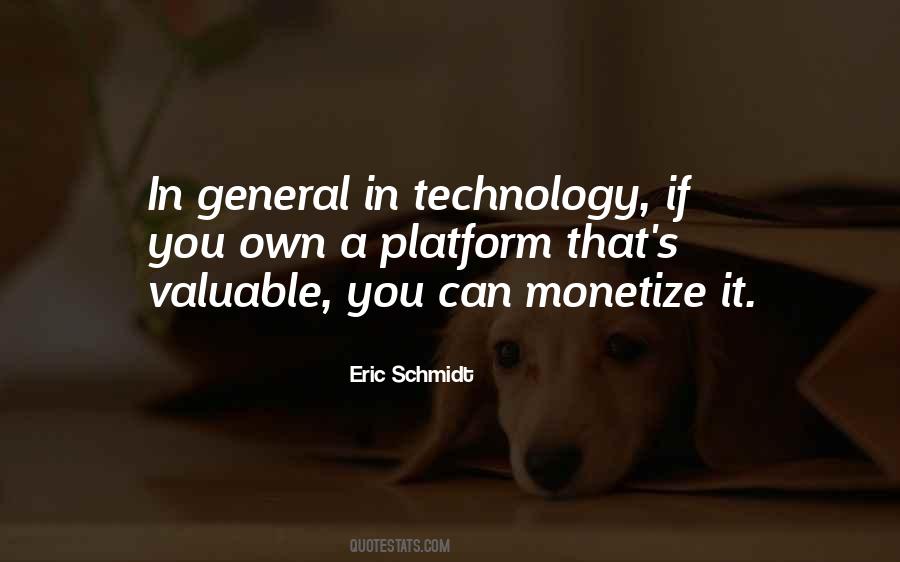 #38. Perhaps it's human nature, or just corporate nature, but most people tend to think incrementally rather than transformationally or galactically. - Author: Eric Schmidt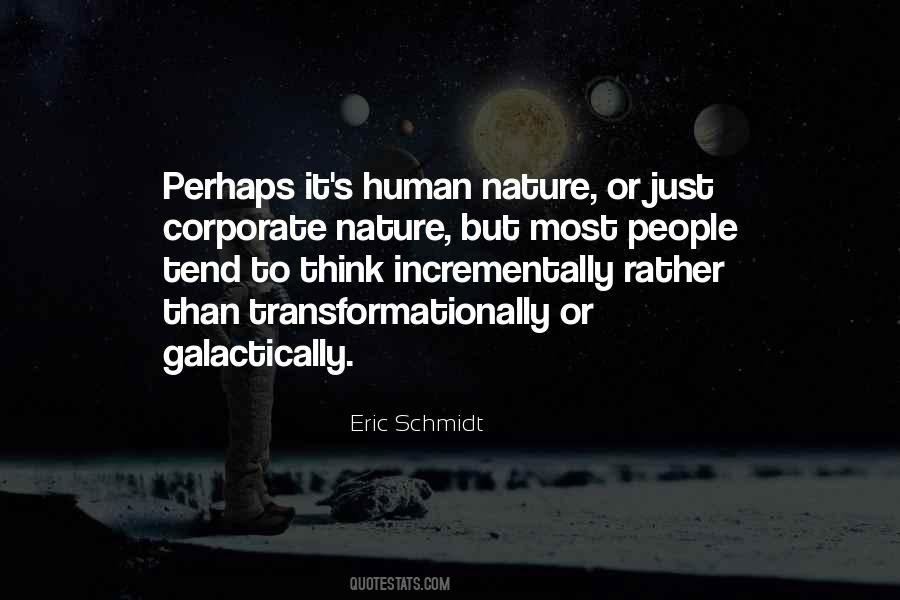 #39. I loved 'About Schmidt'. I like Alexander Payne's work a lot. - Author: Meghan Daum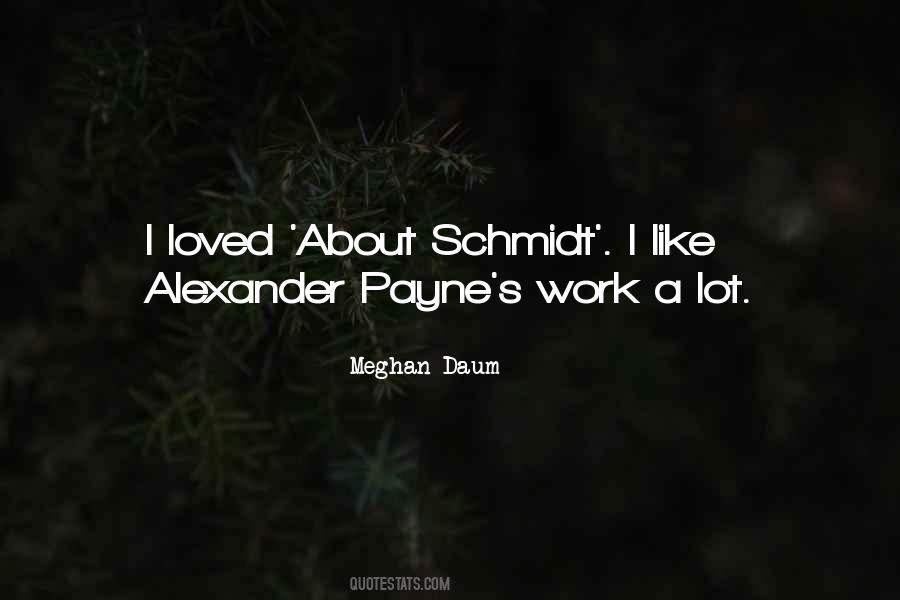 #40. Kid's, Life's too short to be organized. Follow your dreams first, then organize later. - Author: Kendall Schmidt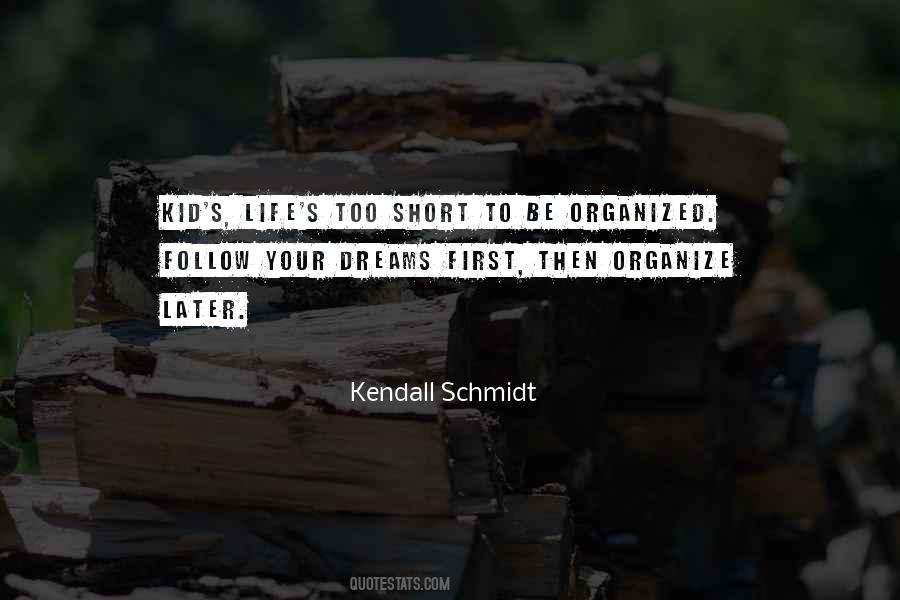 #41. Without growth we can't pay down our debt, and without growth there's no money for welfare. - Author: Helle Thorning-Schmidt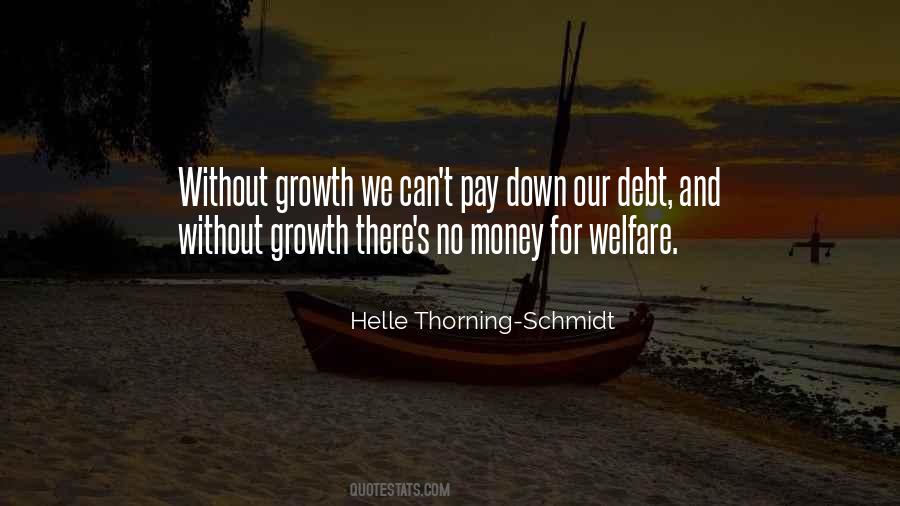 #42. Android's great Sky Map is an astronomy application that turns a phone into a star chart. It was built by a team of Googlers in their spare time (what we call "20 percent time" - more on that later), not because they love to program computers, but because they were enthusiastic amateur - Author: Eric Schmidt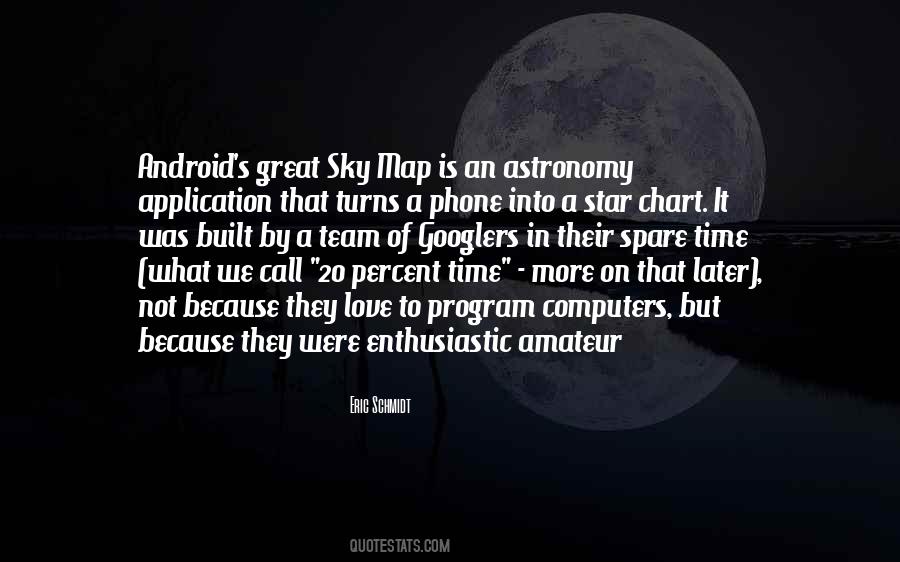 #43. Mobile use is growing faster than all of Google's internal predictions. - Author: Eric Schmidt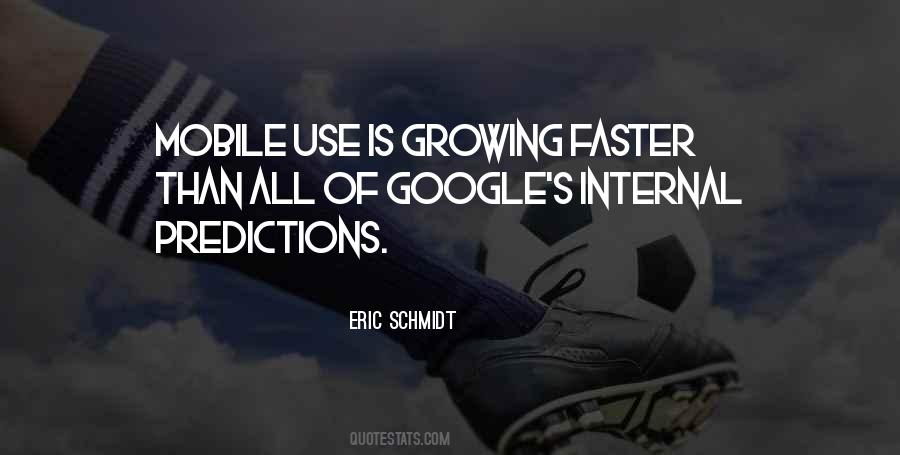 #44. He's falling into the water," I said. Lucas shook his head. "No, he's not. He's going wherever he wants to go. - Author: Gary D. Schmidt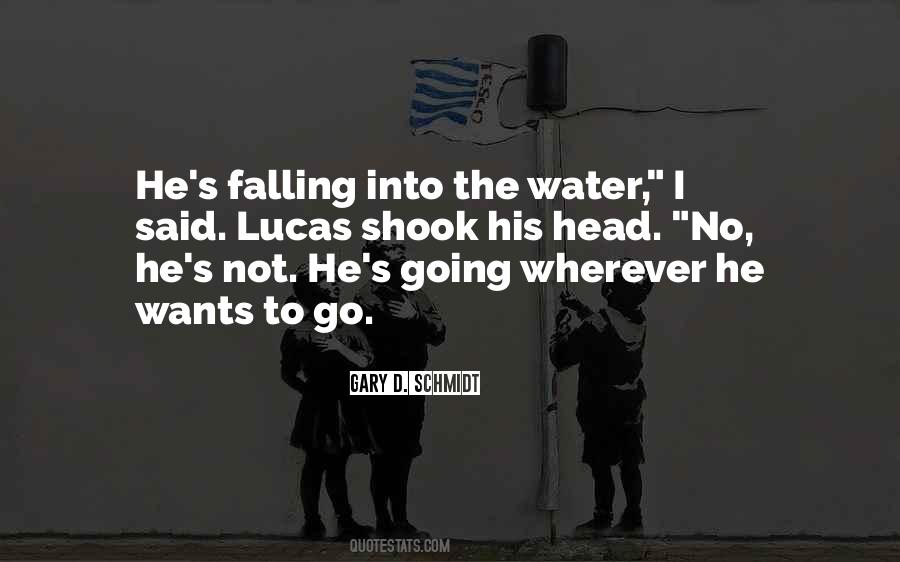 #45. In the Internet Century, a product manager's job is to work together with the people who design, engineer, and develop things to make great products. - Author: Eric Schmidt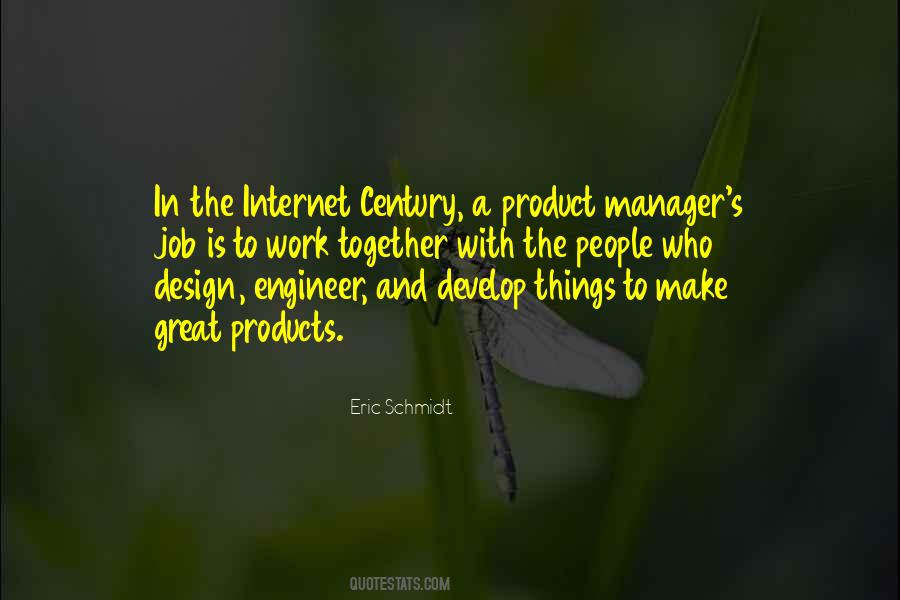 #46. There's been spying for years, there's been surveillance for years, and so forth, I'm not going to pass judgement on that, it's the nature of our society. - Author: Eric Schmidt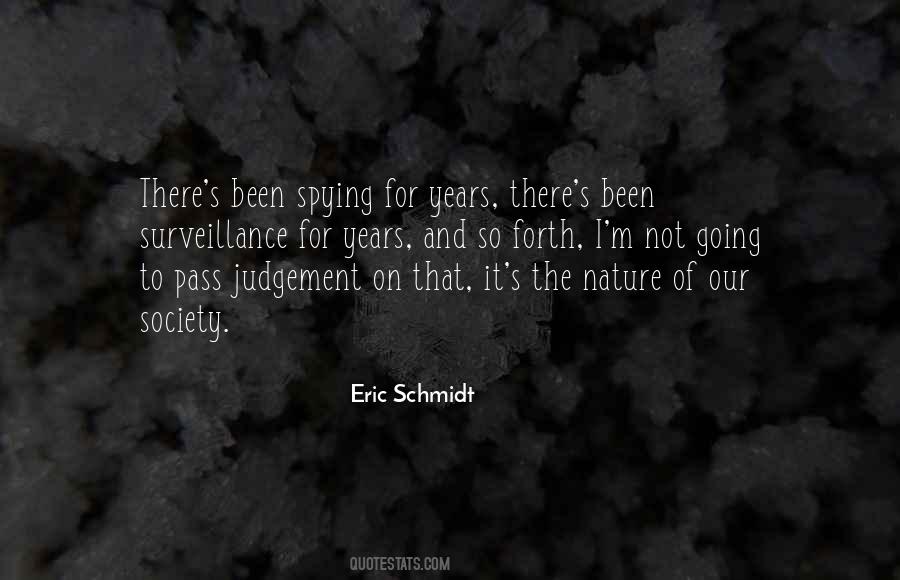 #47. Around 400 million people in the last year got a smartphone. If you think that's a big deal, imagine the impact on that person in the developing world. - Author: Eric Schmidt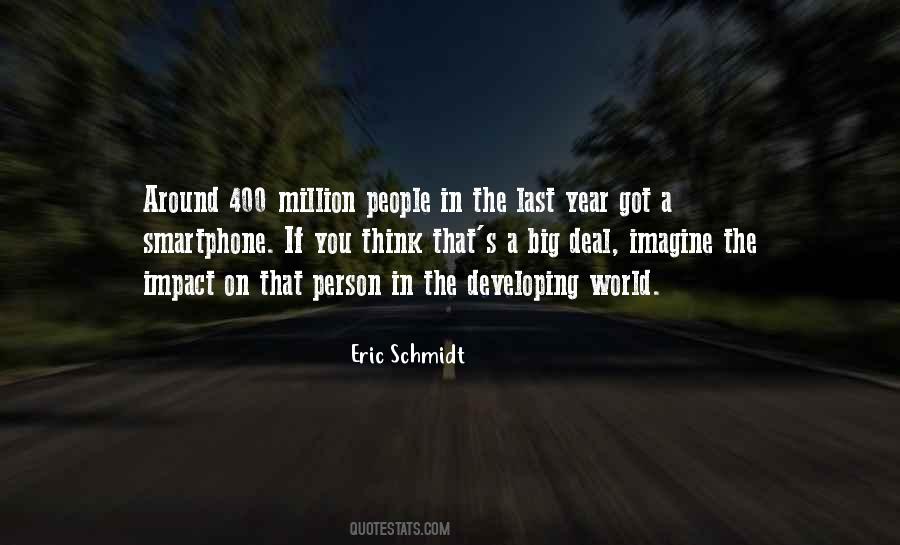 #48. It's the whole or it's nothing. - Author: Gavin Schmidt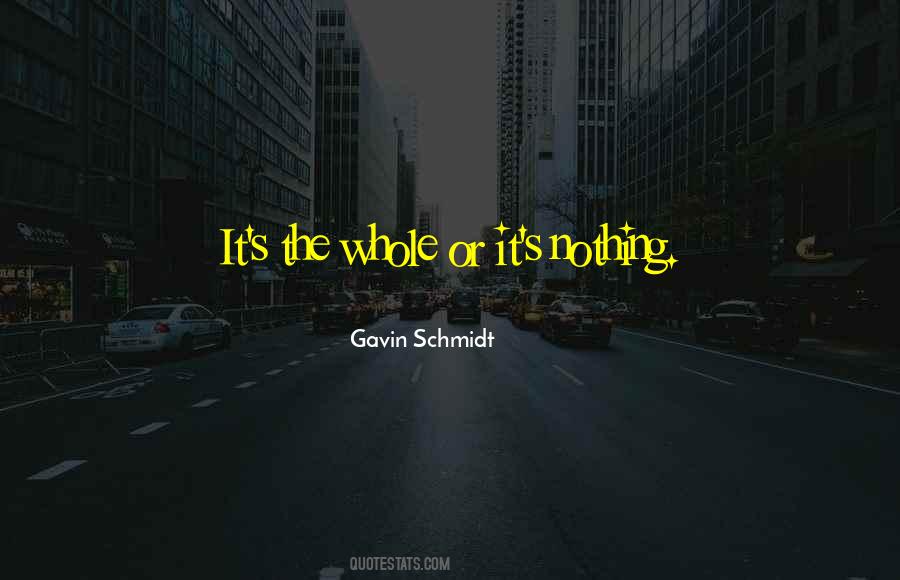 #49. You know one thing that Mr. Powell taught me? He taught me that sometimes, art can make you forget everything else all around you. That's what are can do. - Author: Gary D. Schmidt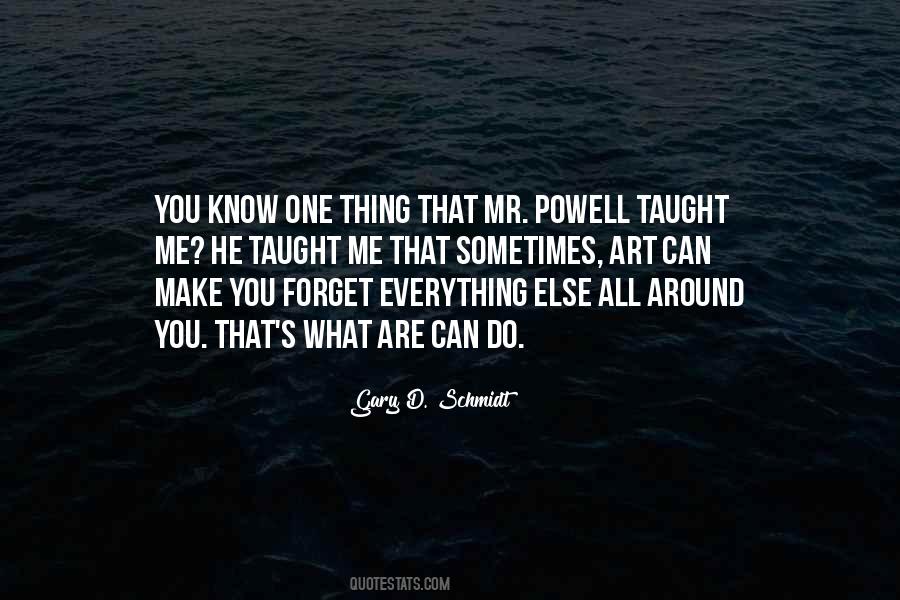 #50. I used to say that you'll have 10 IP address on your body ... and it looks like that's going to happen through medical monitoring. - Author: Eric Schmidt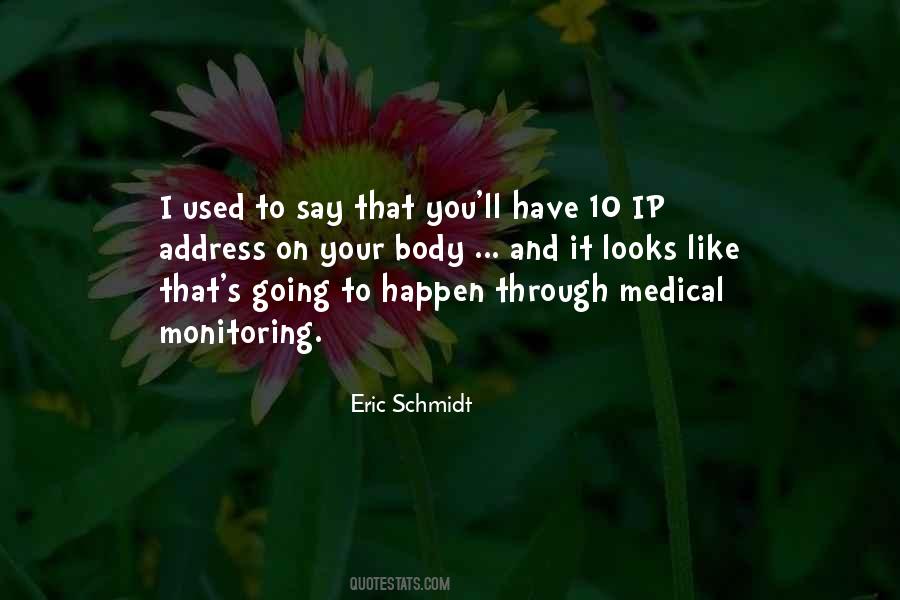 #51. The thing that people seem to miss about not just Google, but also our competitors, Yahoo, eBay and so forth, is that there's an awful lot of communities that have never been served by traditional media. - Author: Eric Schmidt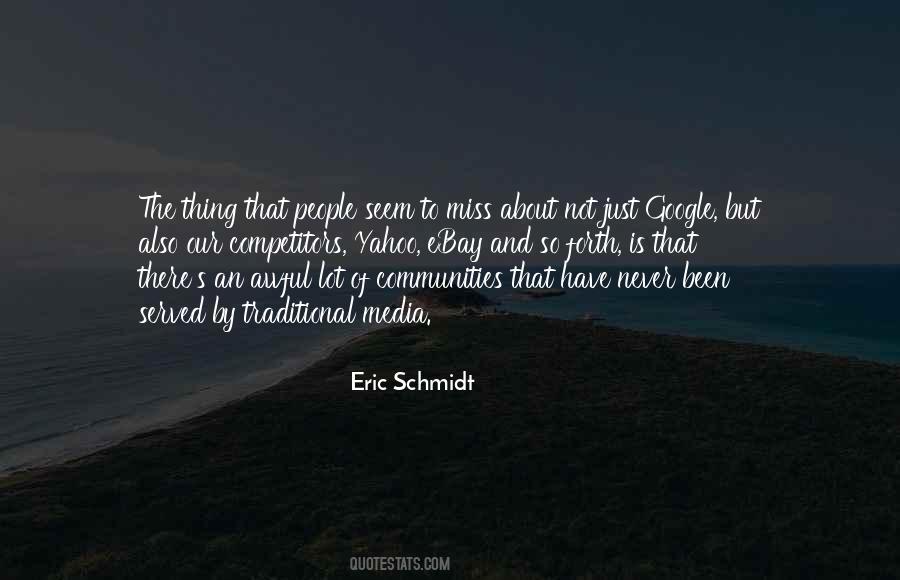 #52. I don't think I can get into my deep inner thoughts about hitting. It's like talking about religion. - Author: Mike Schmidt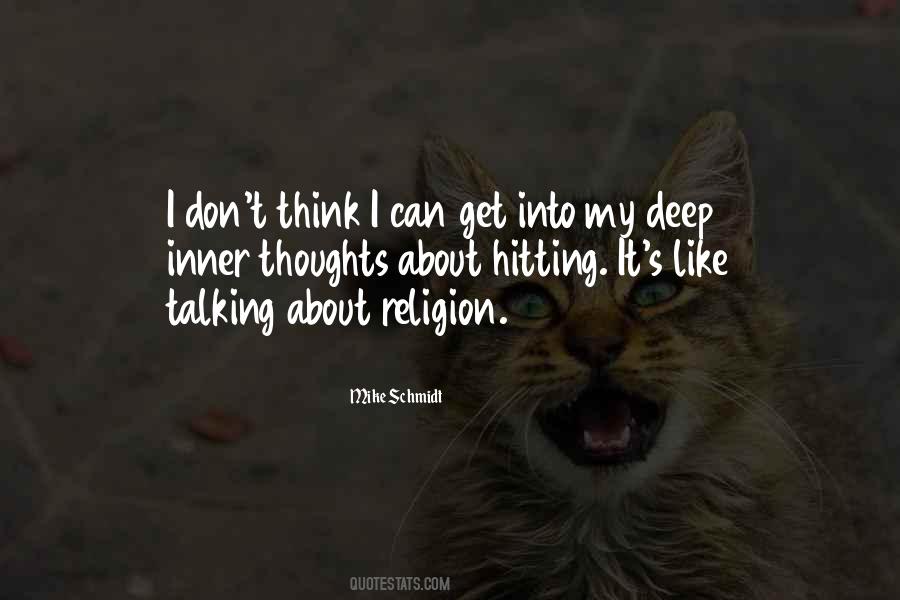 #53. Half of Google's revenue comes from selling text-based ads that are placed near search results and are related to the topic of the search. Another half of its revenues come from licensing its search technology to companies like Yahoo. - Author: Eric Schmidt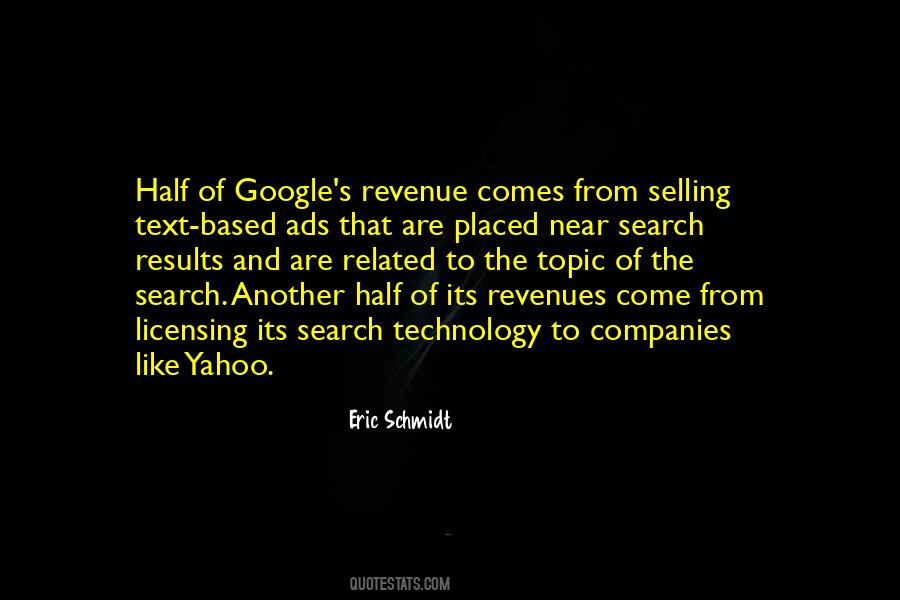 #54. One evening in one of those Over-the-Rhine cafes which were plentiful along Vine Street of the Cincinnati of the nineties, a traveling salesman leaned across his stein of Moerlein's Extra Light and openly accused Ray Schmidt of being innocent. - Author: Fannie Hurst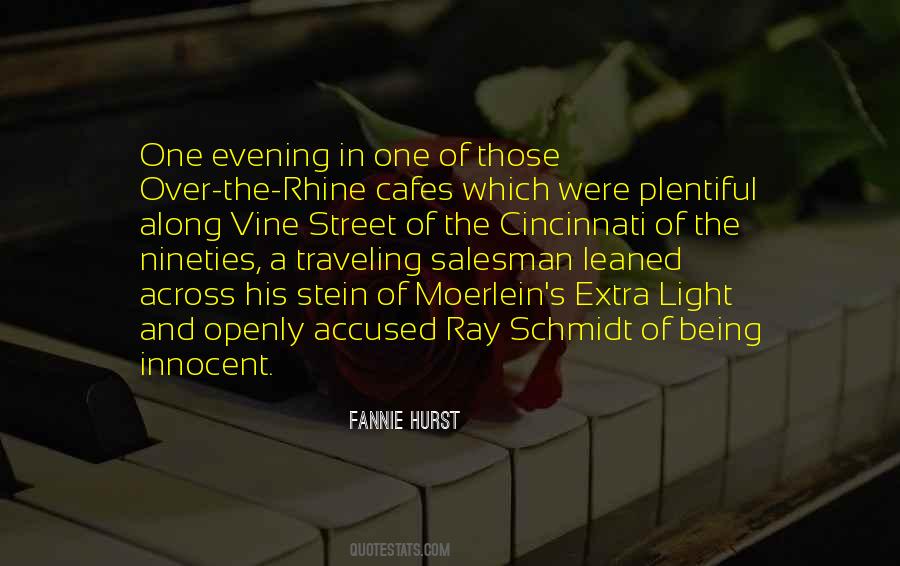 #55. The many pro-surveillance advocates I have debated since Snowden blew the whistle have been quick to echo Eric Schmidt's view that privacy is for people who have something to hide. But none of them would willingly give me the passwords to their email accounts, or allow video cameras in their homes. - Author: Glenn Greenwald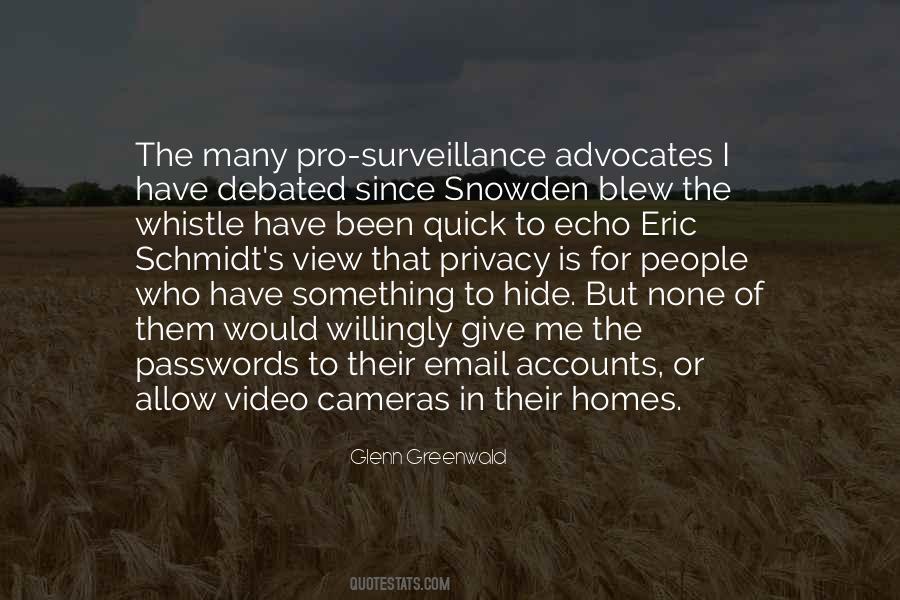 #56. Brands are the solution, not the problem. Brands are how you sort out the cesspool ... Brand affinity is clearly hard wired. It is so fundamental to human existence that it's not going away. It must have a genetic component. - Author: Eric Schmidt
#57. One person's definition of evil is another person's different definition. - Author: Eric Schmidt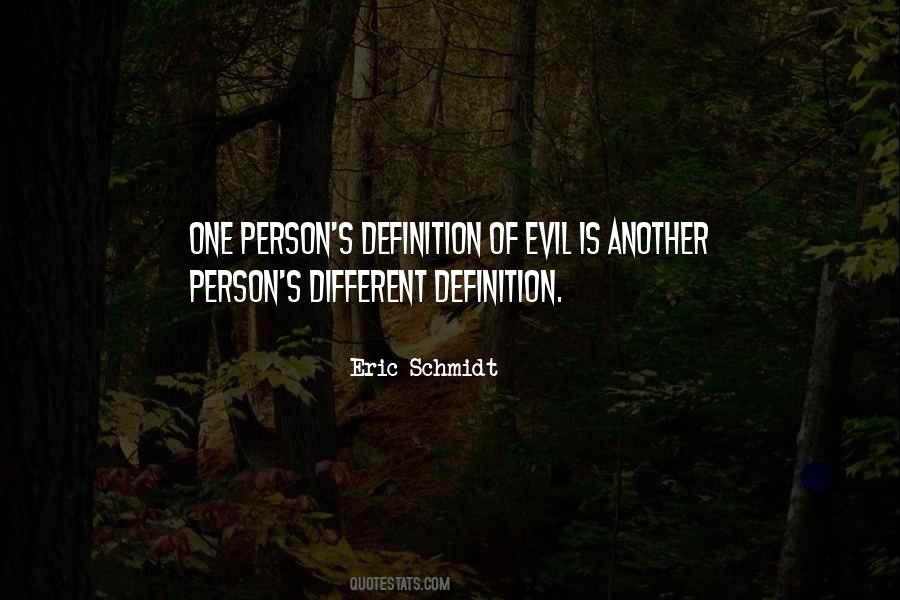 #58. Look, this CPAC convention is increasingly the Star Wars bar scene of the conservative movement. All that's missing from that convention is a couple of Wookies. - Author: Steve Schmidt
#59. I actually think the band doesn't need the television show. And I actually think the television show holds it back. No one at radio wants to play a band that's on a television show. - Author: Kendall Schmidt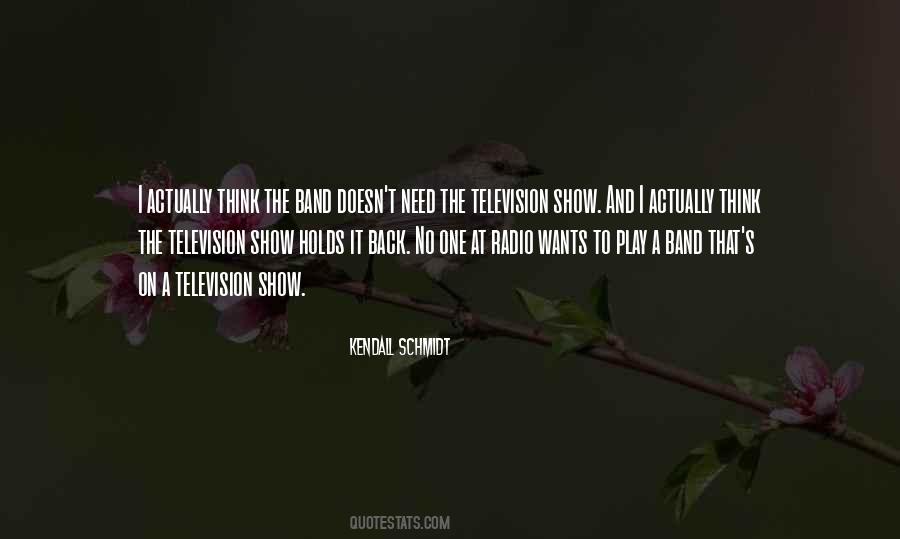 #60. Stop trying to be what society's shoving down your throat. - Author: Kendall Schmidt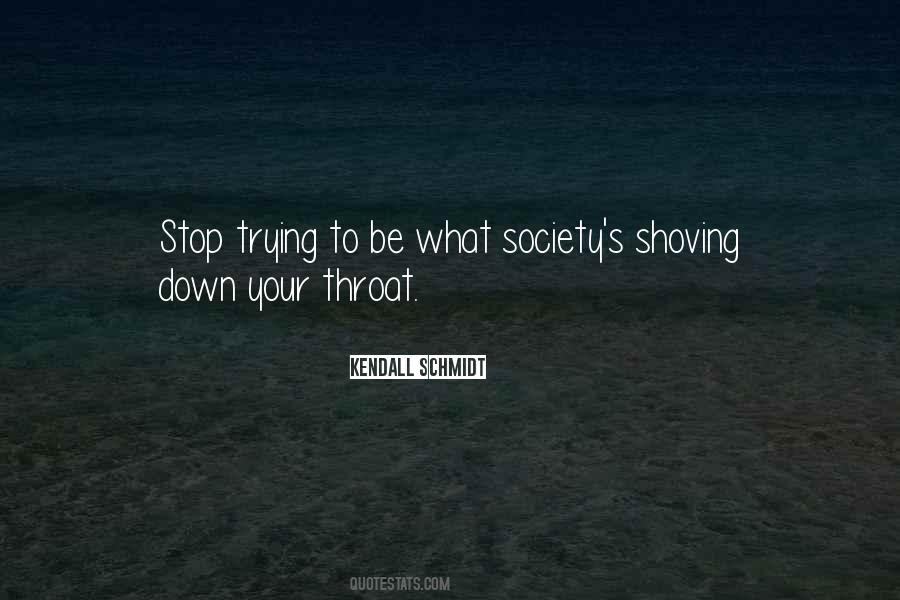 #61. Maybe loneliness is an acquired taste, or maybe it's like plunging your hand in ice water--it hurts like hell in the beginning, and then you go numb. - Author: Tiffany Schmidt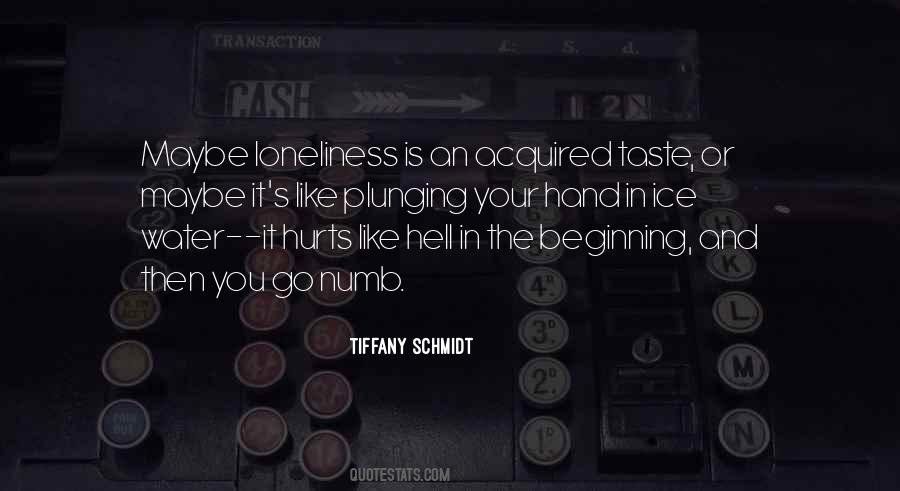 #62. One advantage of hierarchical, process-laden organizations is that it's easy to figure out with whom you need to talk: Just look for the right box on the right chart, and you've got your person. But the steady state of a successful Internet Century venture is chaos. - Author: Eric Schmidt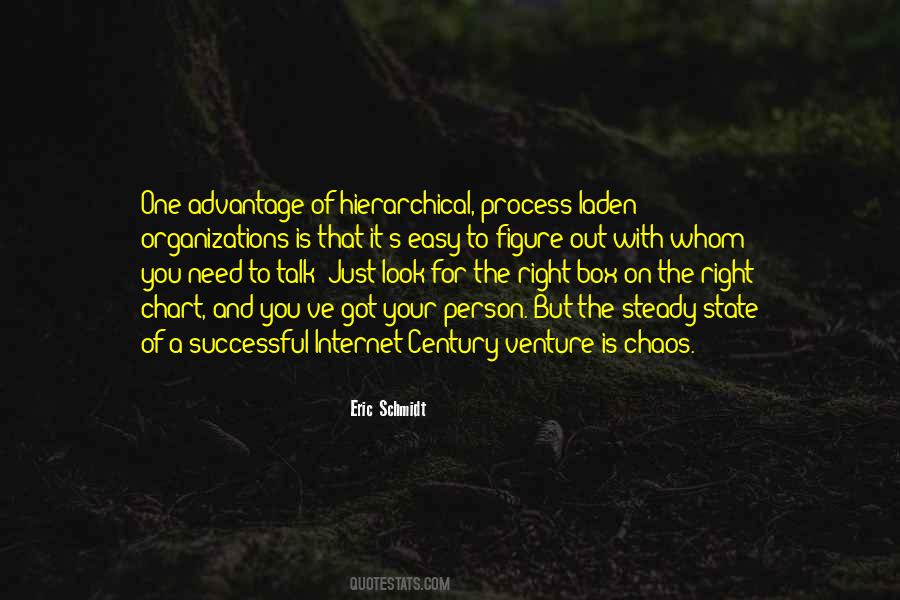 #63. If you're associated with the Philadelphia media or town, you look for negatives. I don't know if there's something about their upbringing or they have too many hoagies, or too much cream cheese. - Author: Mike Schmidt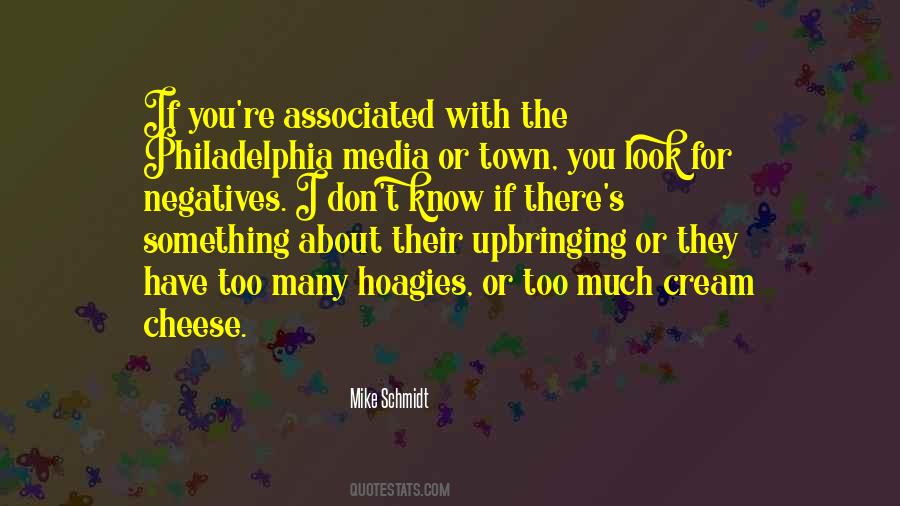 #64. Yale's greatness carries an urgent need to guard against the fall of excellence into exclusivity, of refinement into preciousness, of elegance into class and convention. - Author: Benno C. Schmidt Jr.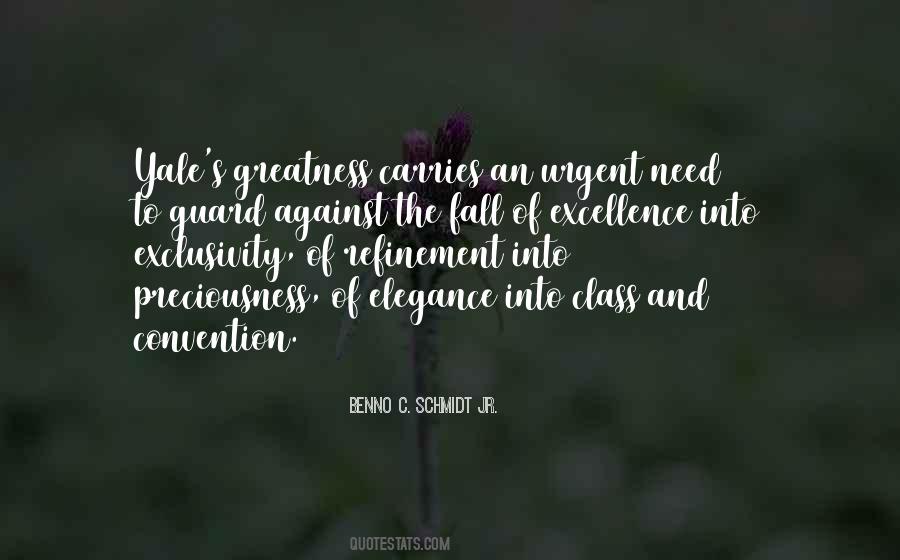 #65. When people ask what's on my iPod, it's the Mormon Tabernacle Choir. - Author: Jon Schmidt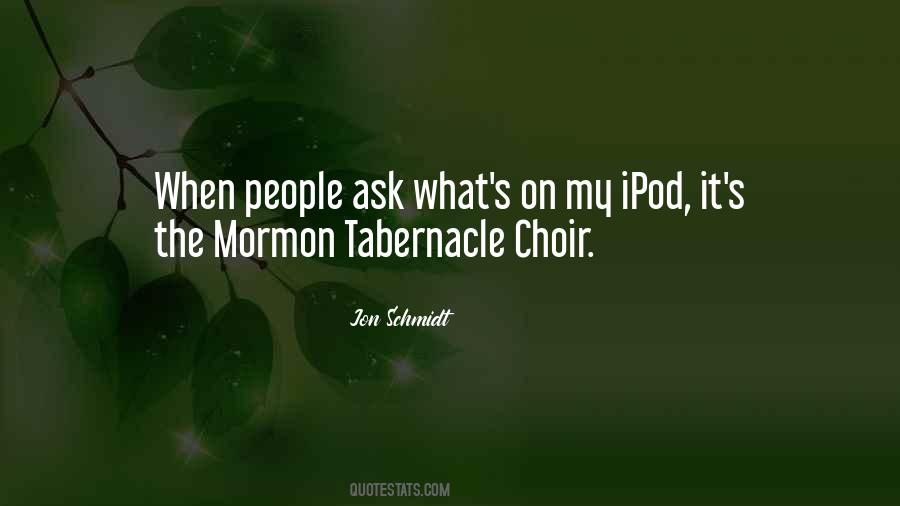 #66. Washington - having spent a lot of time there, I grew up there and have spent a lot of time there recently - is largely defined by detailed analytical views and policy choices that are not very good. You know, each policy choice has a winner and a loser, right? Somebody's ox is getting gored. - Author: Eric Schmidt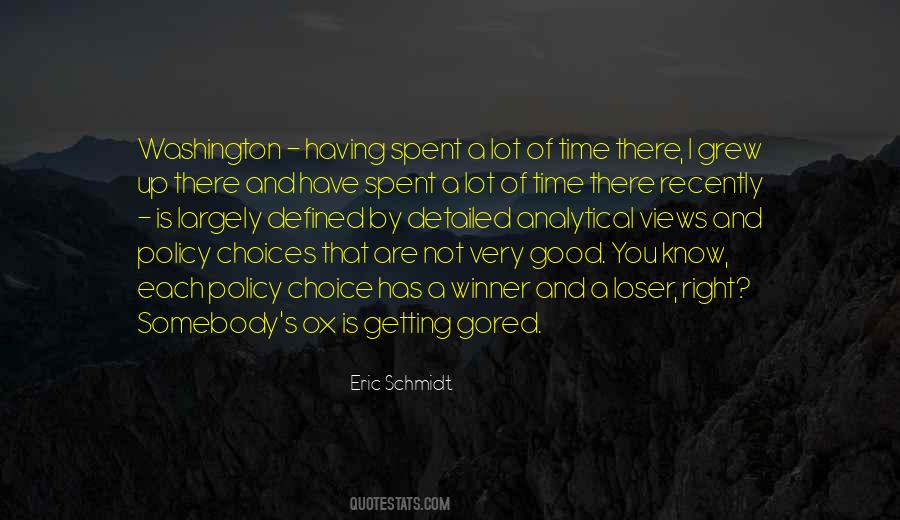 #67. There's a set of people who are intrinsic oppositionists to everything Google does. - Author: Eric Schmidt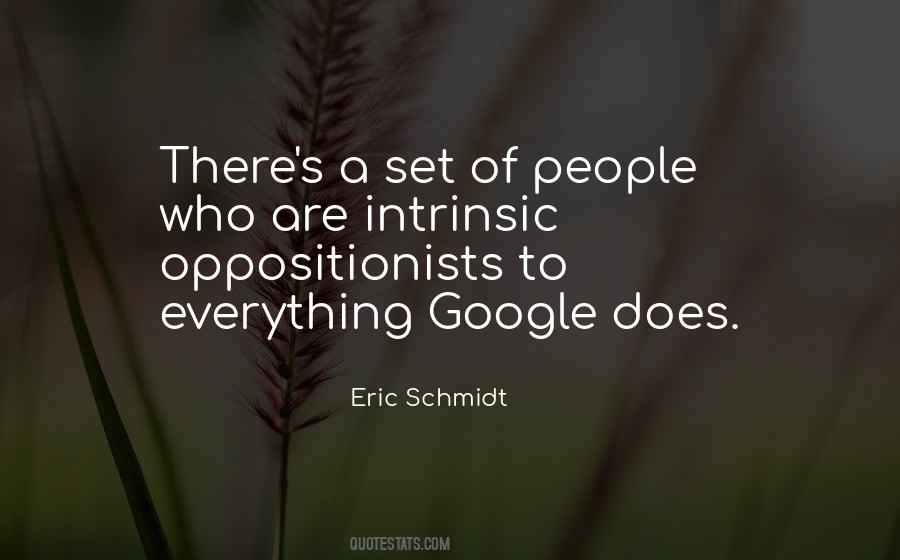 #68. Helmut, if I had known that one can make it to 90 on 60 cigarettes a day, I would have started smoking 30 years ago. [at Former German Chancellor Helmut Schmidt's 90th birthday] - Author: Henry Kissinger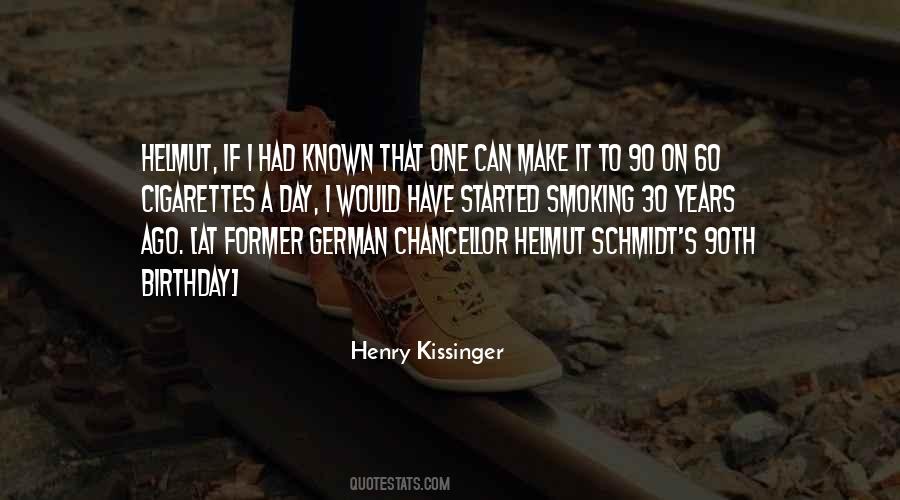 #69. It used to bother me when people called me a pussy. But the joke's on them - after all, you are what you eat! - Author: Jon Schmidt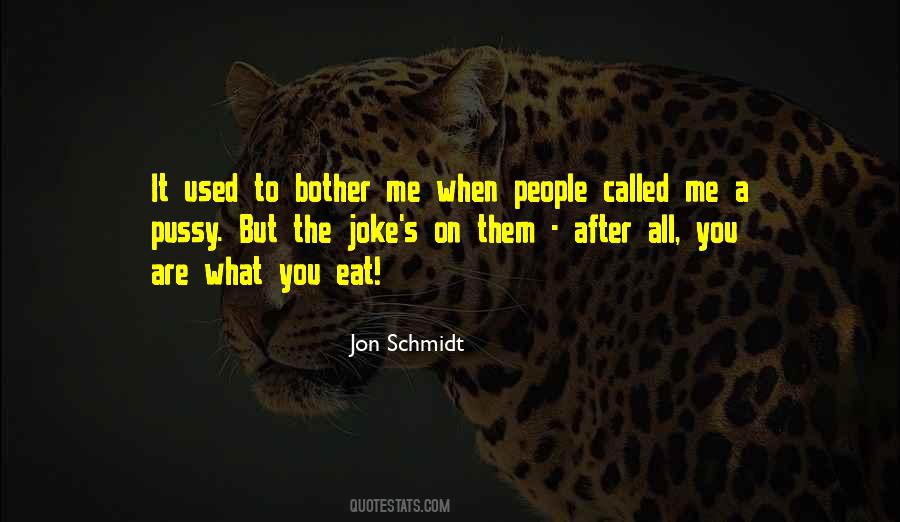 #70. If somewhere is a deficiency the normal American answer would have been well then, let's spend some more money, build some more weapons and deploy them. That's the normal way of thinking of the military, in America not only but also all over the place, but America or Russia or other countries. - Author: Helmut Schmidt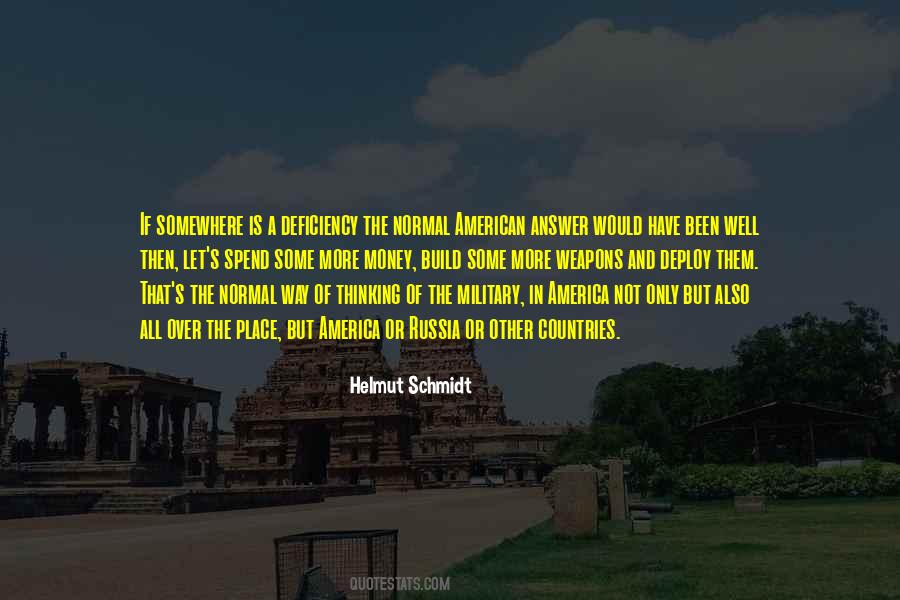 #71. While people will do a good job in preparing something for the board's consumption, they will do a great job if they know that material will be shared with the entire company. - Author: Eric Schmidt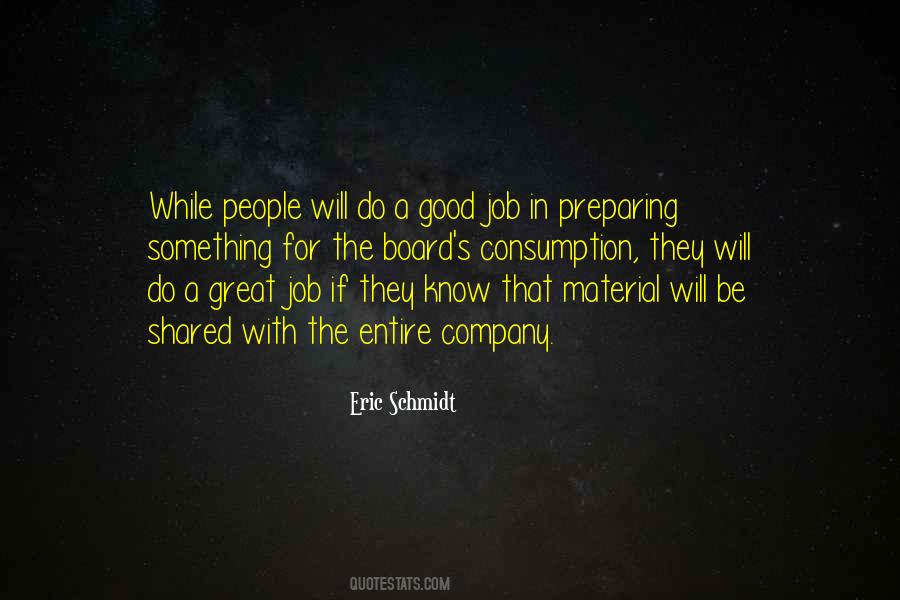 #72. You know, when someone has been crying, something gets left in the air. It's not something you can see or smell, or feel. Or draw. But it's there. - Author: Gary D. Schmidt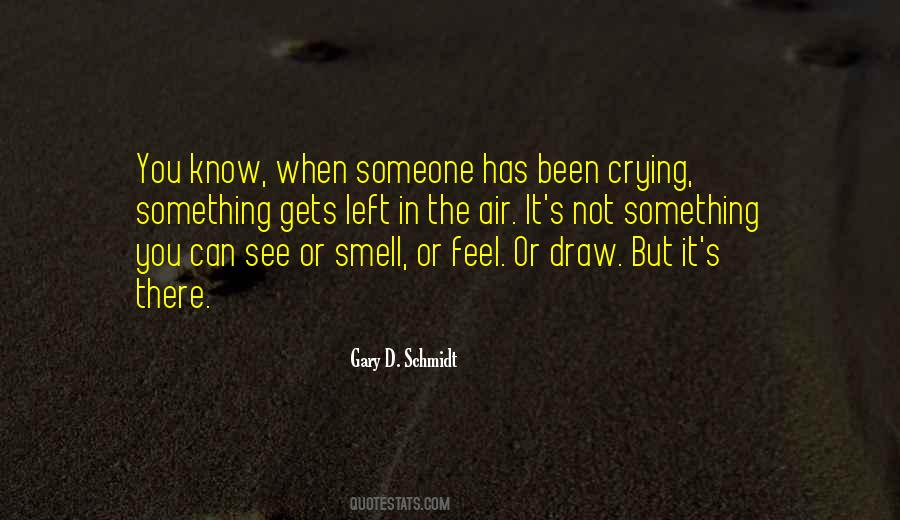 #73. When something hasn't been around much for a while, and one example of it turns up and catches people's eyes, they go looking for more like it - until they get tired of it again. - Author: Stanley Schmidt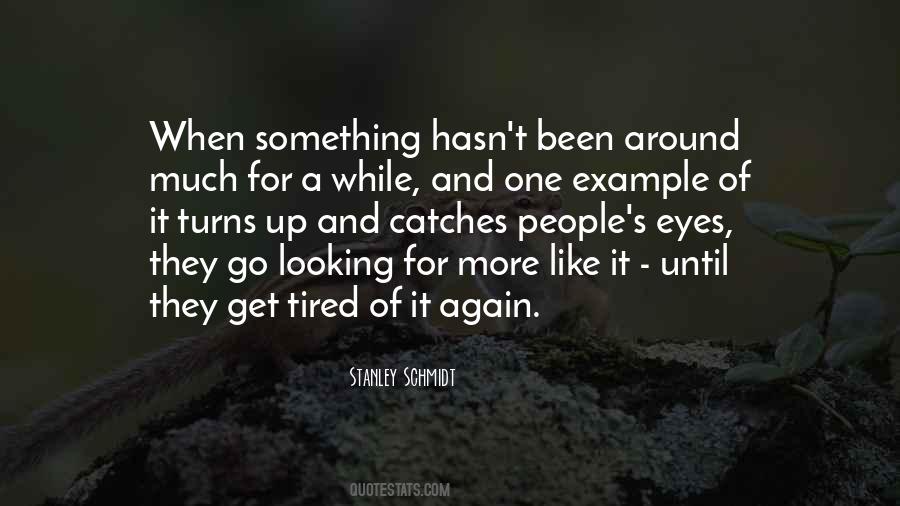 #74. If you think about YouTube, YouTube is a 'searching the world's videos' problem, right? They all have to be there, but how do you find them? What I guess I'm trying to say is that search is still the killer app. - Author: Eric Schmidt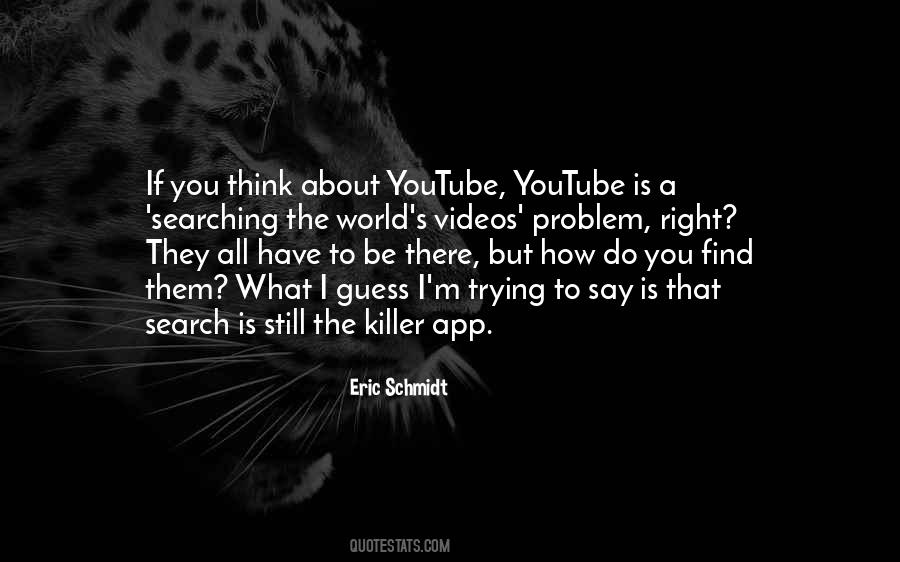 #75. And the more broadband we can get globally, the better. It's better for the world; it's better for our advertisers; it's better for Google. - Author: Eric Schmidt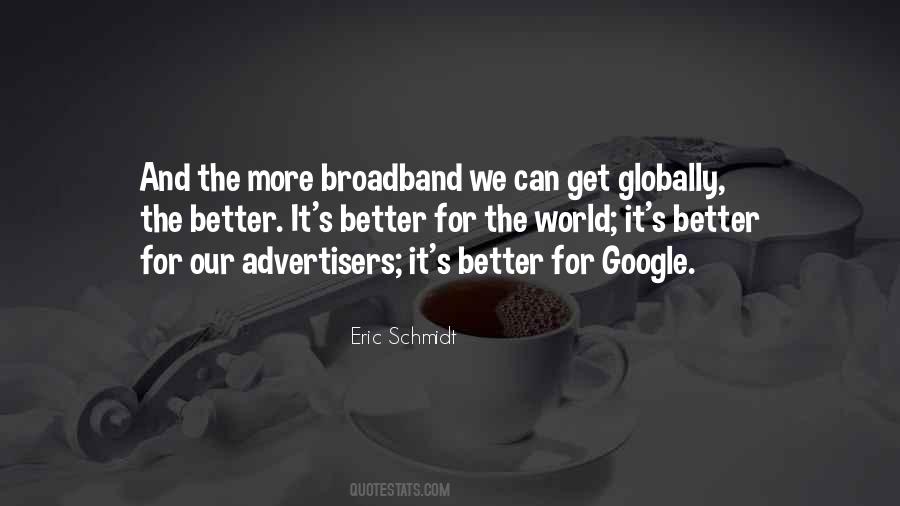 #76. I think it's pretty clear that the Internet as a whole has not had a strong notion of identity. And identity means, 'Who am I?' Fundamentally, what Facebook has done has built a way to figure out who people are. - Author: Eric Schmidt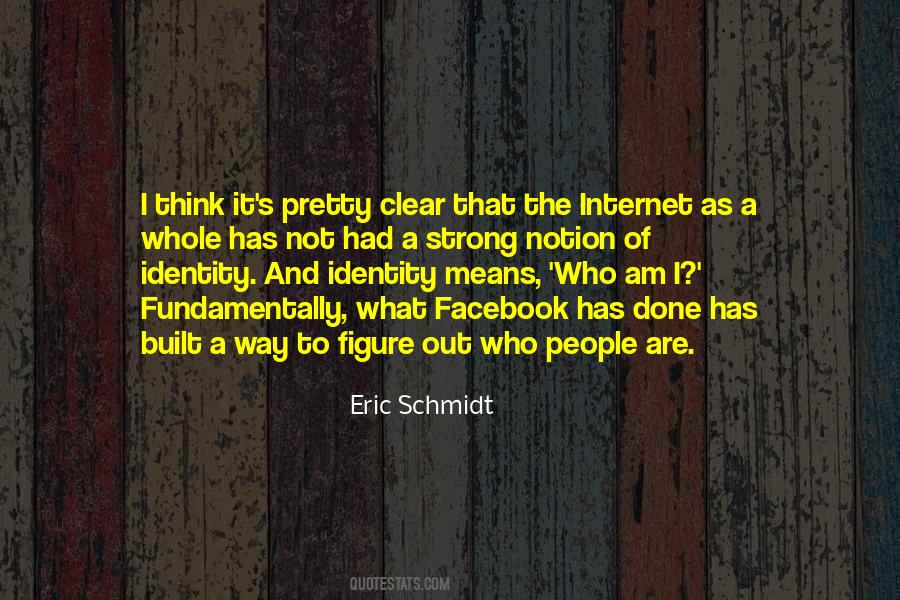 #77. In an environment where everybody's jersey is up for grabs, like what Joe Schmidt is currently doing with Ireland in rugby, a massive competitive environment is created every night at training, every day in the gym and every day, believe it or not, in the tactical computer room. - Author: Brian Cody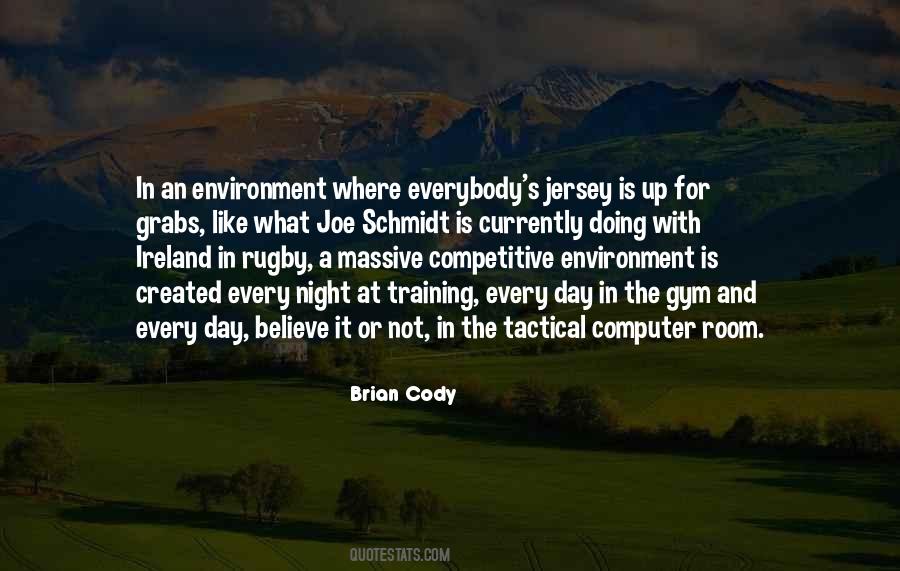 #78. Google docs and spreadsheets don't work if you're on an airplane. But it's a technical problem that is going to get solved. Eventually you will be able to work on a plane as if you are connected and, then when you get reconnected to the Internet, your computer will just synchronize with the cloud. - Author: Eric Schmidt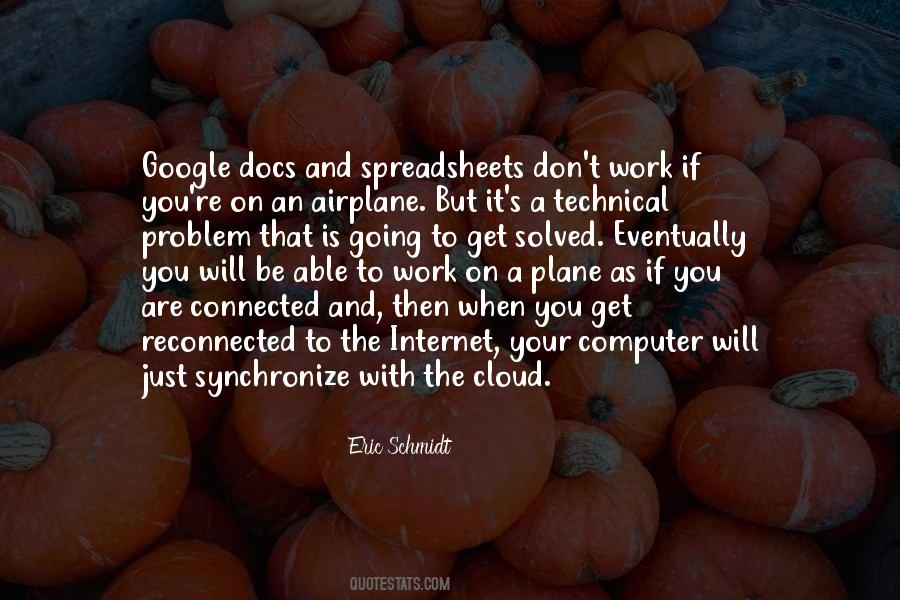 #79. A lot of the Google inventions came from engineers just screwing around with ideas. And then management would see them, and we'd say, 'Boy, that's interesting. Let's add some more engineers.' - Author: Eric Schmidt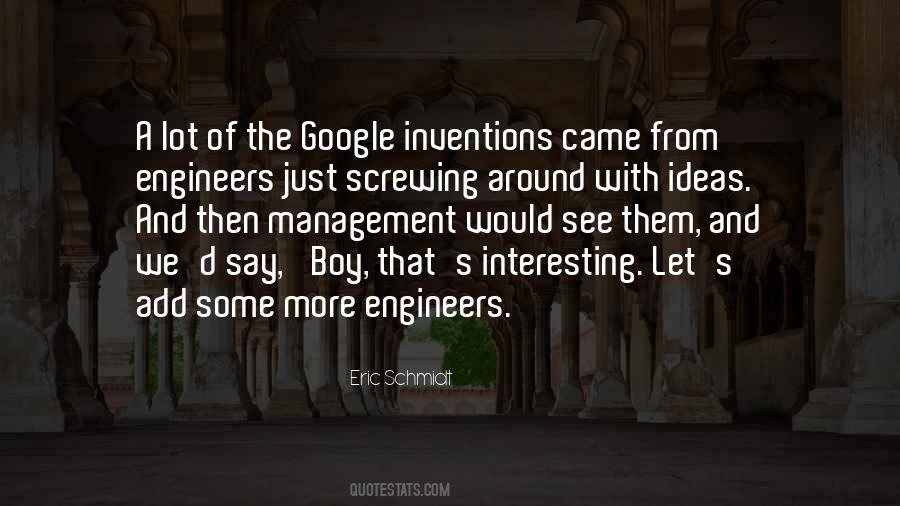 #80. There's no such thing as failure if you just try. - Author: Kendall Schmidt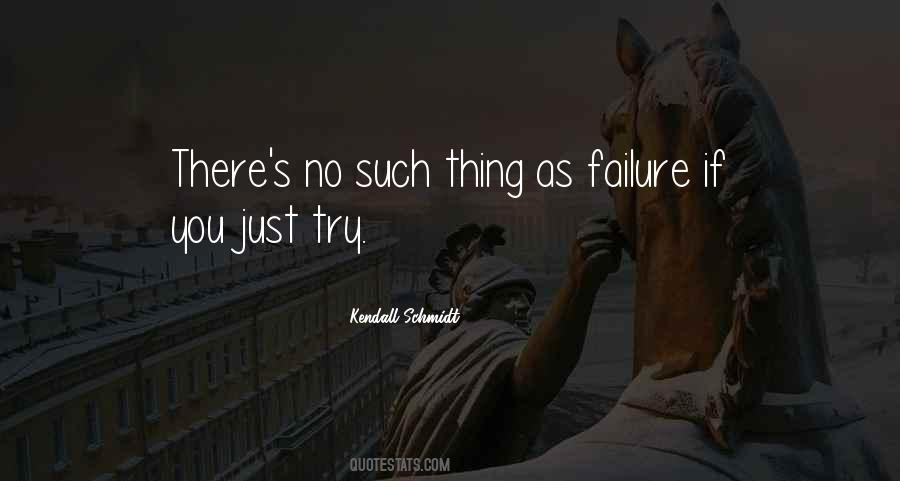 #81. It's quite clear : an outsider can, on principle, only value foreign literature that translates well; the truly great artists of language and the fecund experimenters are inaccessible to him; are usually unknown to him in fact ! - Author: Arno Schmidt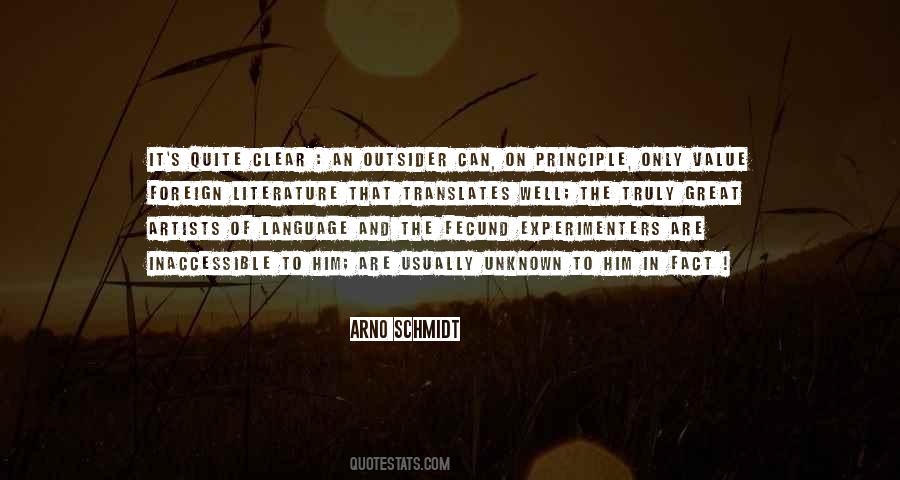 #82. It's a shame that cancer has been something that's been accepted in society as something that's always gonna be there. - Author: Kendall Schmidt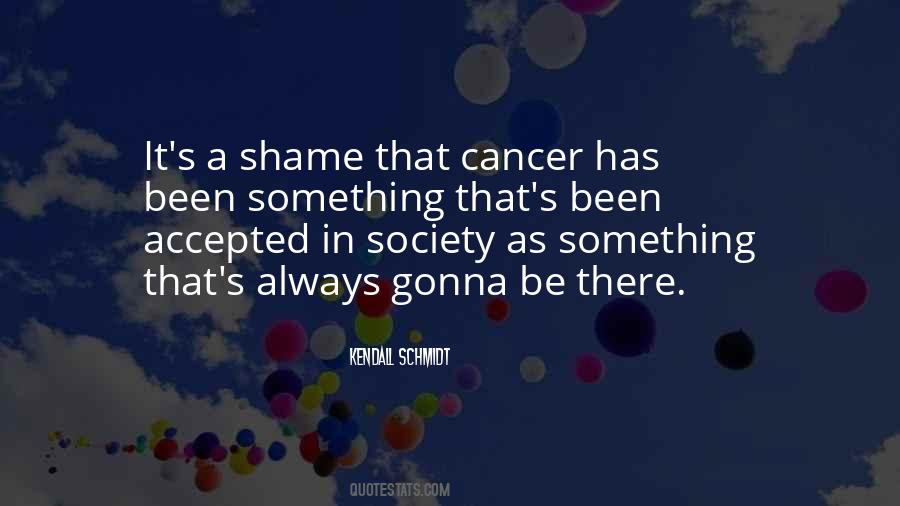 #83. For young girls, whom I meet a lot when I travel around the country, it will be a big thing. It will really show them that there's no post in Denmark that a girl can't aspire to. - Author: Helle Thorning-Schmidt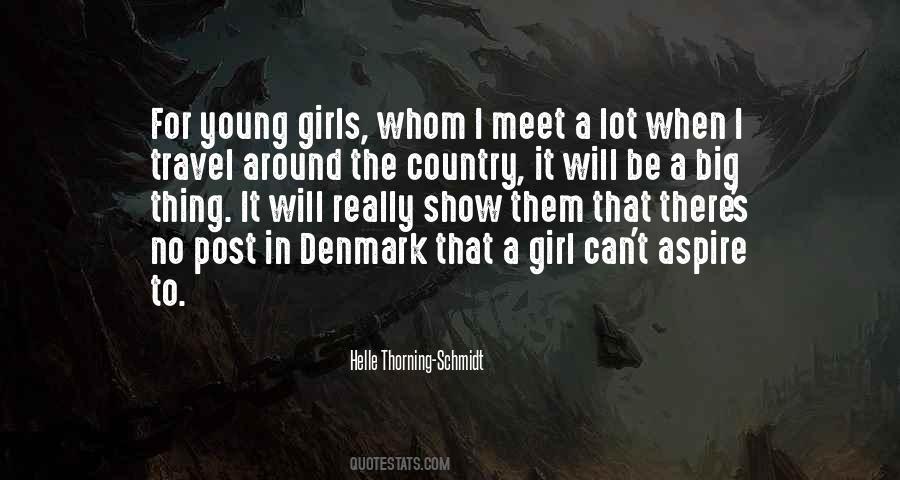 #84. I'm taking care of the children, doing a bit of cooking and trying to do a bit of DIY around the house. But that's not going too well. - Author: Helle Thorning-Schmidt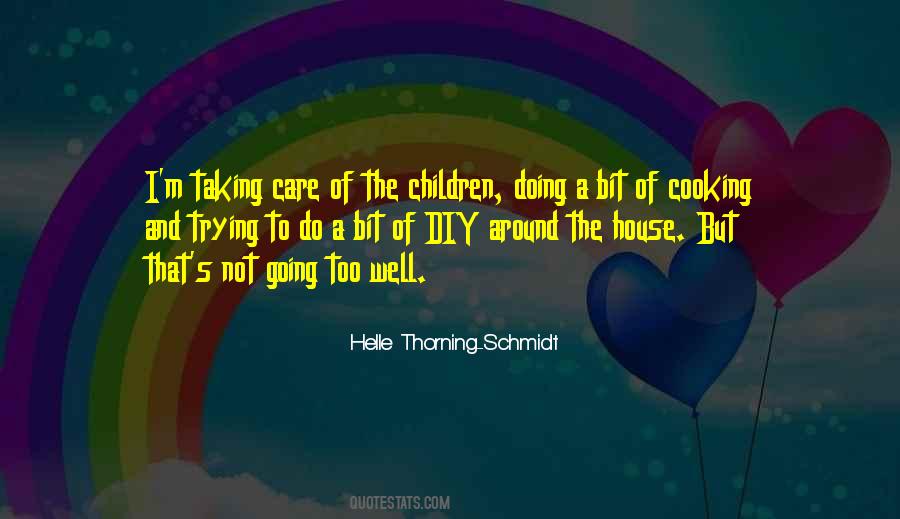 #85. OKAY. So I was going to the library every Saturday. So what? So what? It's not like I was reading books or anything. - Author: Gary D. Schmidt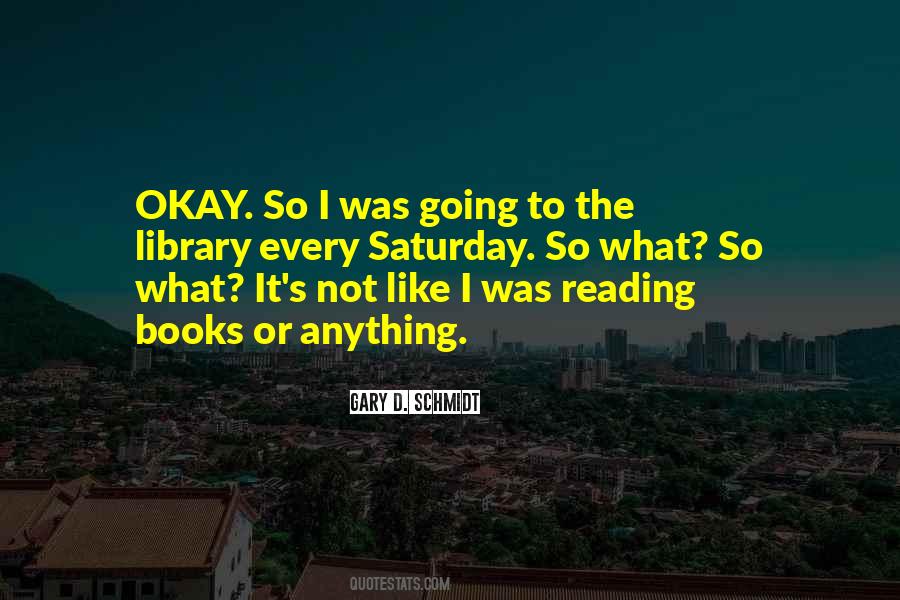 #86. There is a science to managing high tech businesses, and it needs to be respected. One of them is that in technology businesses, leadership is temporary. It's constantly recycling. So the asset has limited lifetime. - Author: Eric Schmidt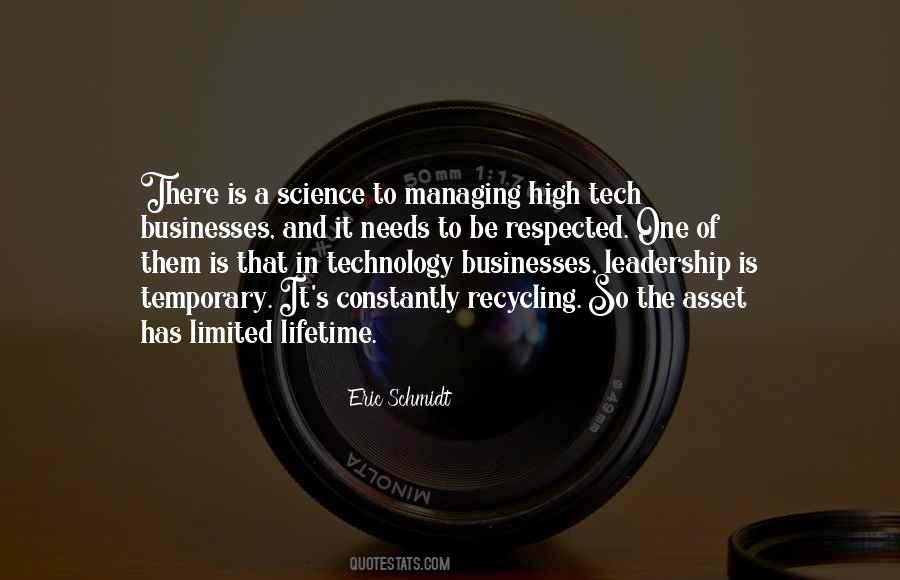 #87. Supercomputer pioneer Seymour Cray used to deliberately hire for inexperience because it brought him people who "do not usually know what's supposed to be impossible. - Author: Eric Schmidt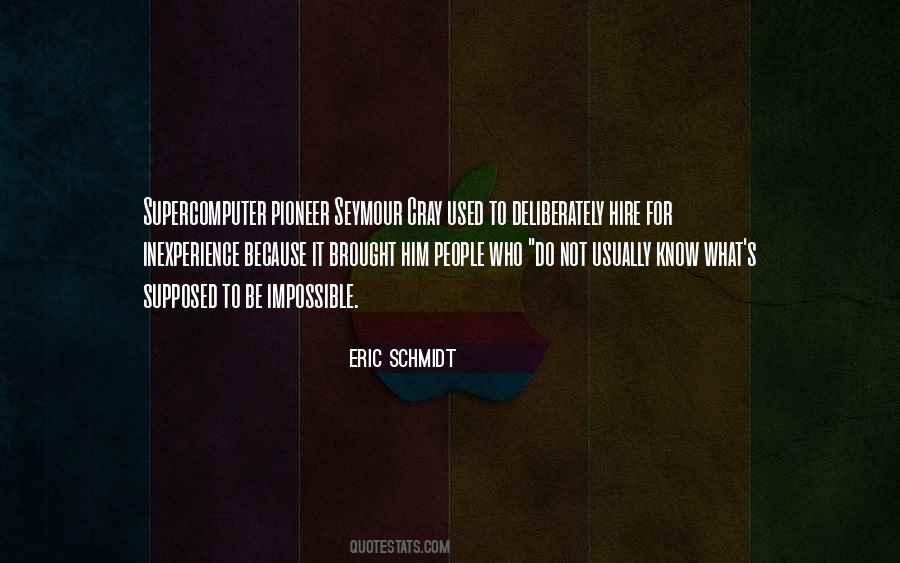 #88. Sometimes it's like that. You know something good is coming, and even though it's not even close yet, still, just knowing it's coming is enough to make you snort and nicker. Sort of. -Jack - Author: Gary D. Schmidt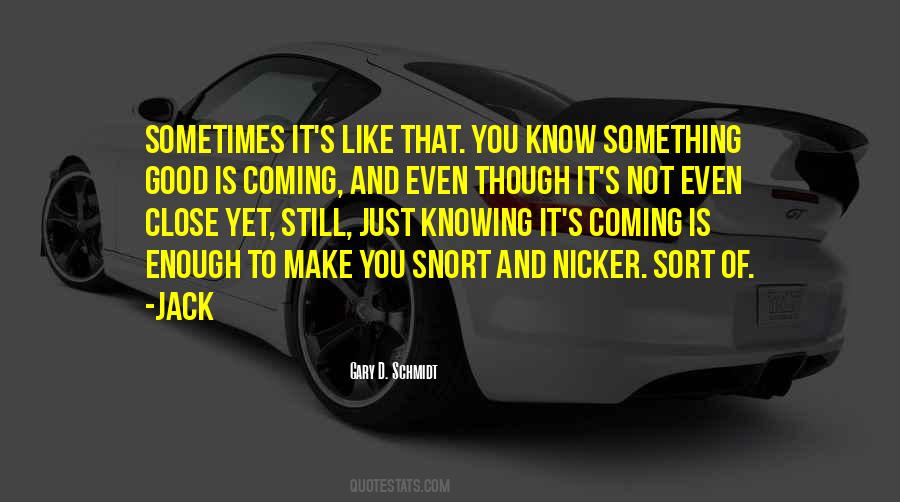 #89. I'm 61 now, and I'm comfortable in my lifestyle ... I don't yearn for the limelight on a regular basis. I get a kick out of it every so often. I go to Philly and go to a game, and they make a big deal about me. That's fun for a couple of days, and I can go back to my own private life. - Author: Mike Schmidt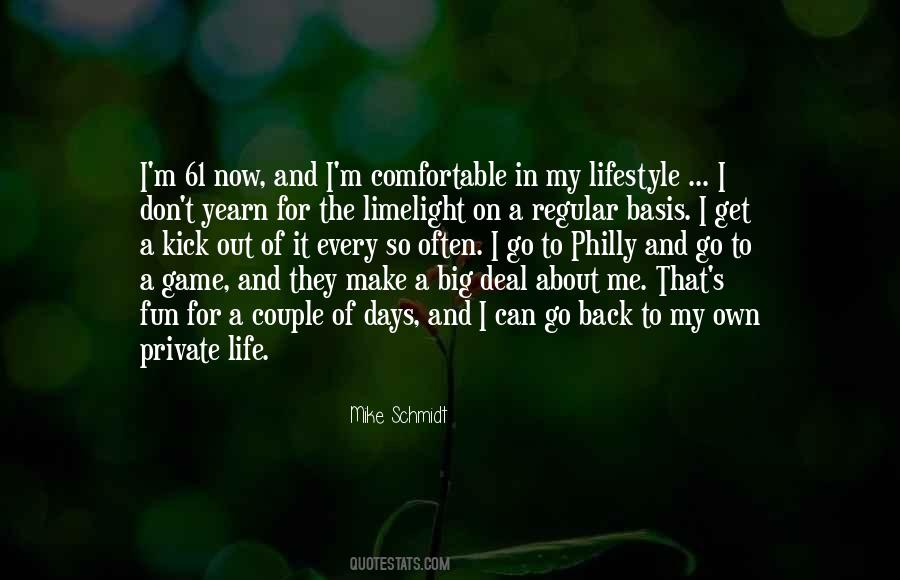 #90. My work is not, of course, pure art in the sense that Schmidt-Rottluff's is, but it is art nonetheless ... It is all right with me that my work serves a purpose. I want to have an effect on my time, in which human beings are so confused and in need of help. - Author: Kathe Kollwitz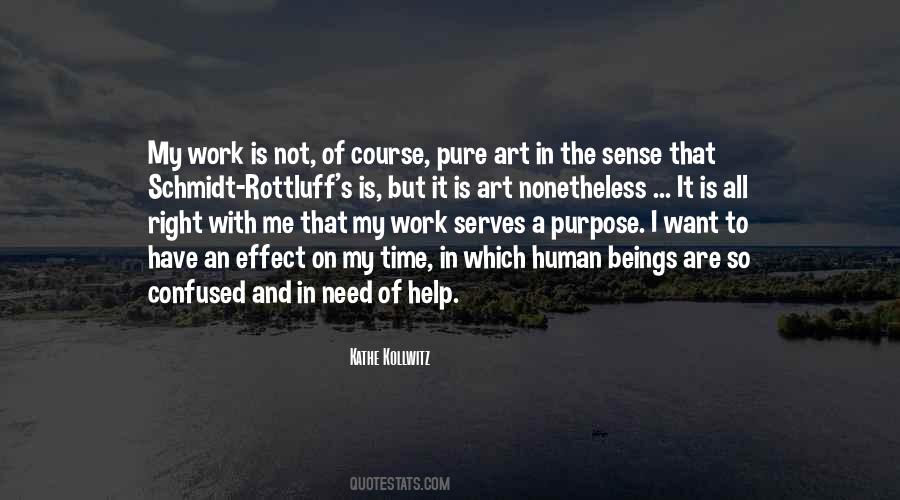 #91. Even if it's a bit edgy, a bit out of your comfort zone, saying yes means that you will do something new, meet someone new and make a difference in your - and likely in others' lives as well. Yes is what keeps us all young. It's a tiny word that can do big things. Say it often. - Author: Eric Schmidt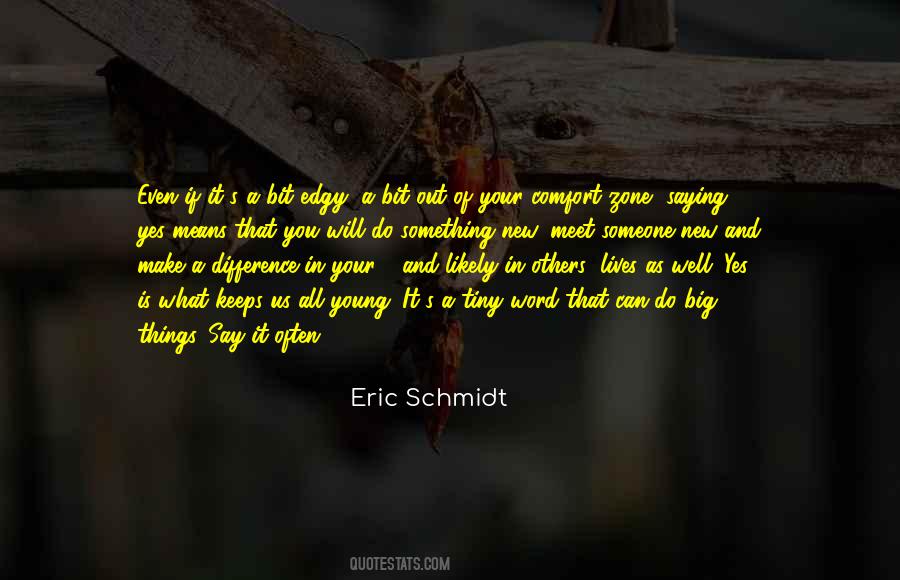 #92. As Nietzsche wrote in Thus Spake Zarathustra: "You must be proud of your enemy; then your enemy's successes are also your successes."87 Be proud of your competitors. Just don't follow them. - Author: Eric Schmidt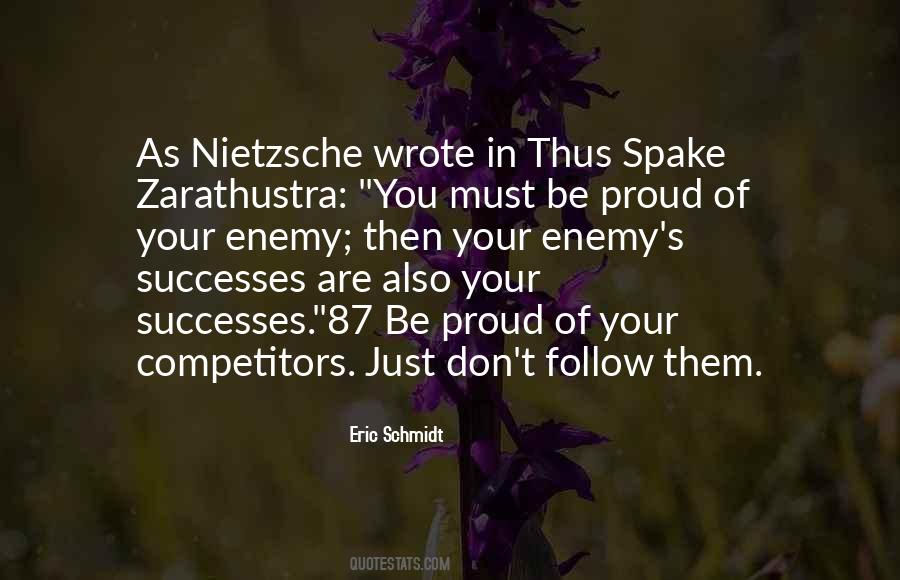 #93. The most valuable result of 20 percent time isn't the products and features that get created, it's the things that people learn when they try something new. - Author: Eric Schmidt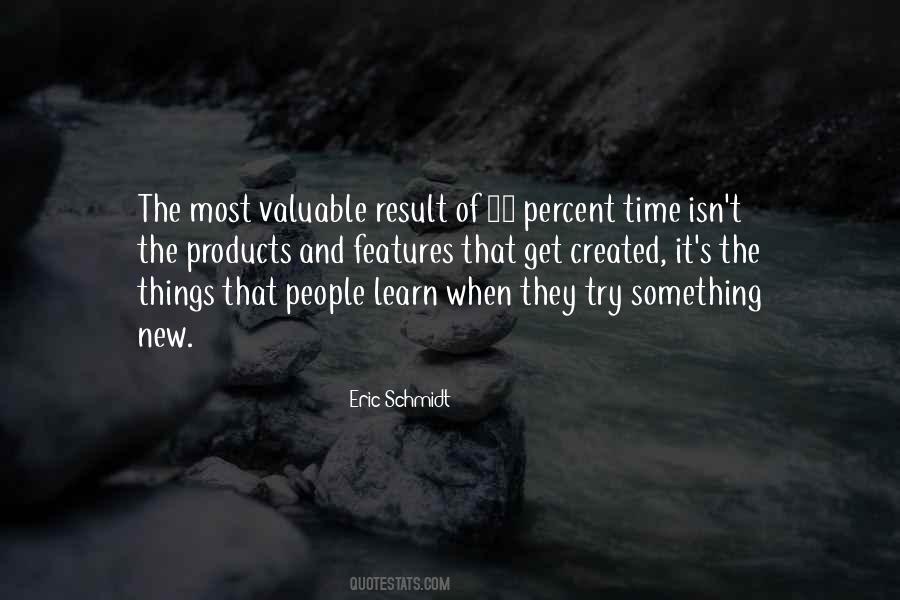 #94. At Google, operations are not just an afterthought: they are critical to the company's success, and we want to have just as much effort and creativity in this domain as in new product development. - Author: Eric Schmidt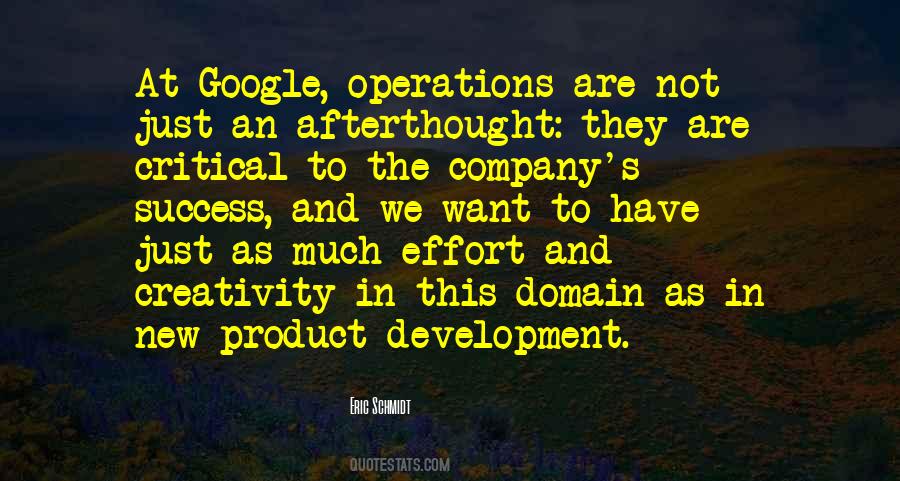 #95. One of the unintended negative consequences of online advertising has been the loss of value in traditional classifieds. It's simply quicker, simply easier for an end user who's online, on a broadband connection, to look things up and to figure out what they want to buy. - Author: Eric Schmidt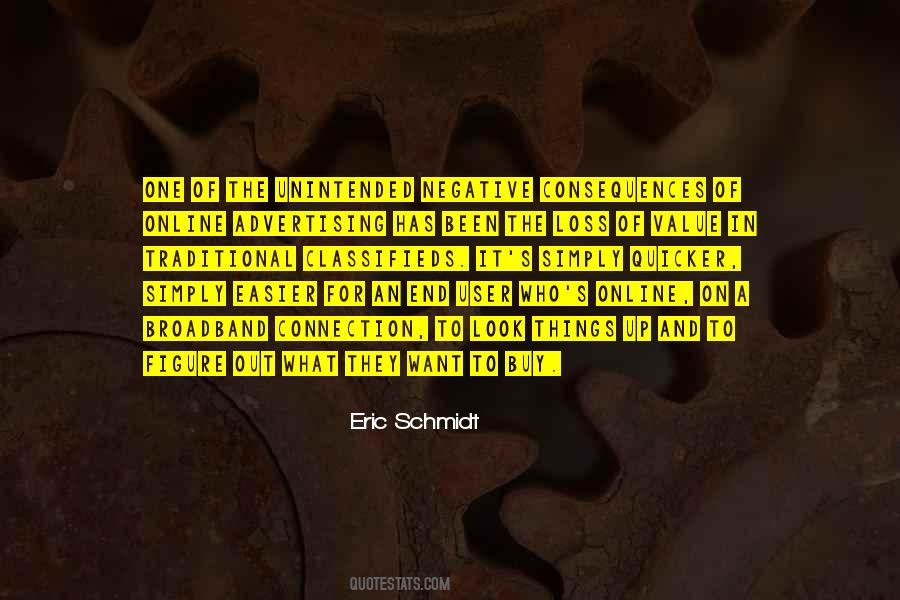 #96. It's easy to imagine ways the future can be ugly and depressing. It's harder, but more worthwhile, to imagine plausible ways we can make it better. - Author: Stanley Schmidt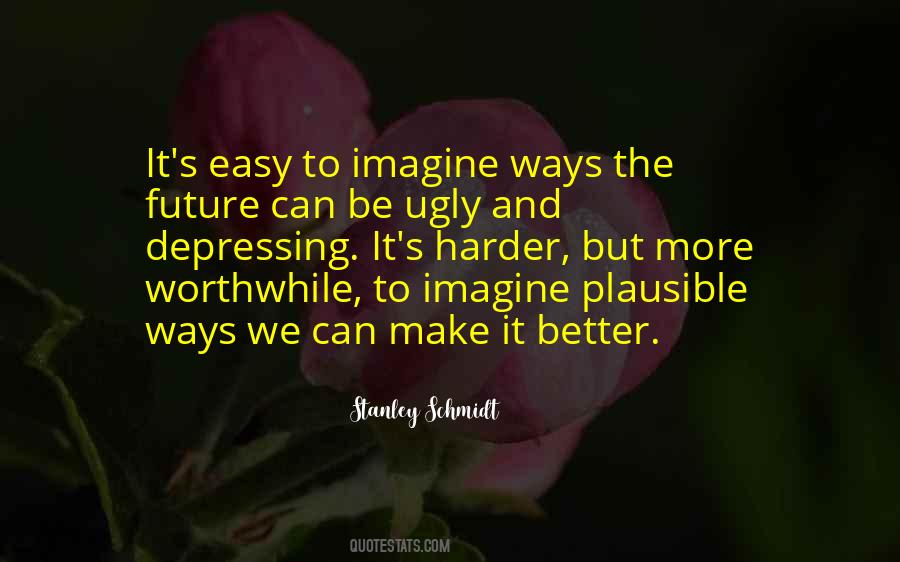 #97. We did it. Make no mistake: We have written history. Today there's a change of guards in Denmark. - Author: Helle Thorning-Schmidt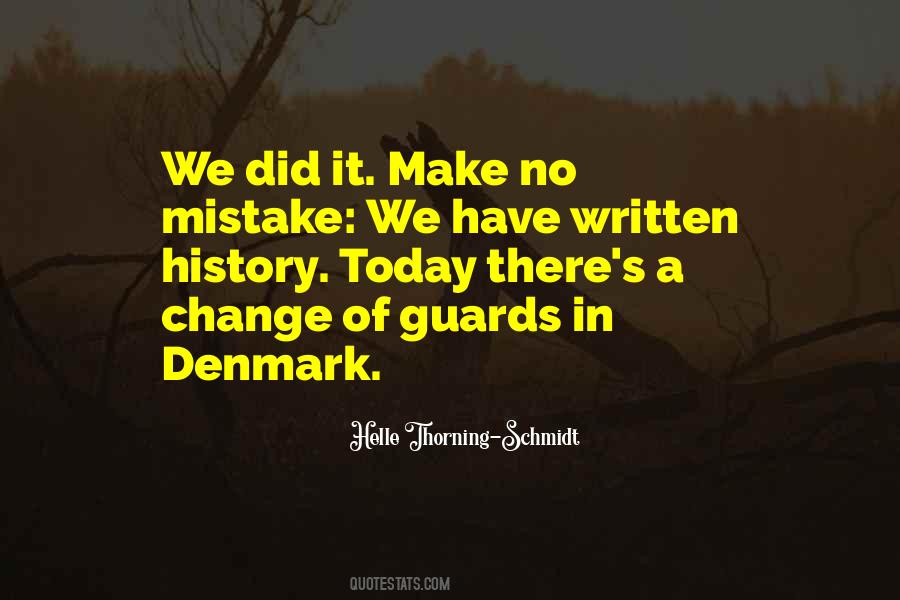 #98. Doug Swieteck's brother wouldn't even come near me, and I would foil Mrs. Baker's nefarious plan. But - Author: Gary D. Schmidt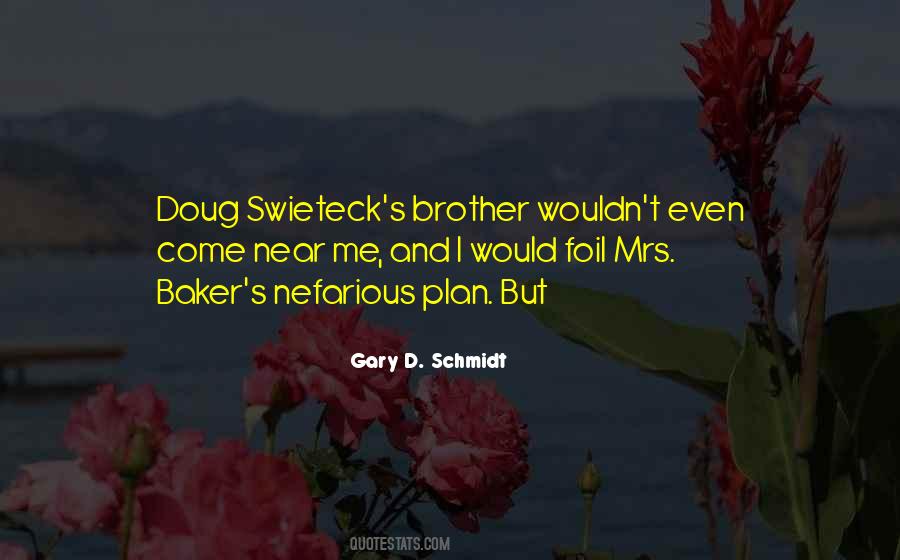 #99. Success is really about being ready for the good opportunities that come before you. It's not to have a detailed plan of everything that you're going to do. You can't plan innovation or inspiration, but you can be ready for it, and when you see it, you can jump on it. - Author: Eric Schmidt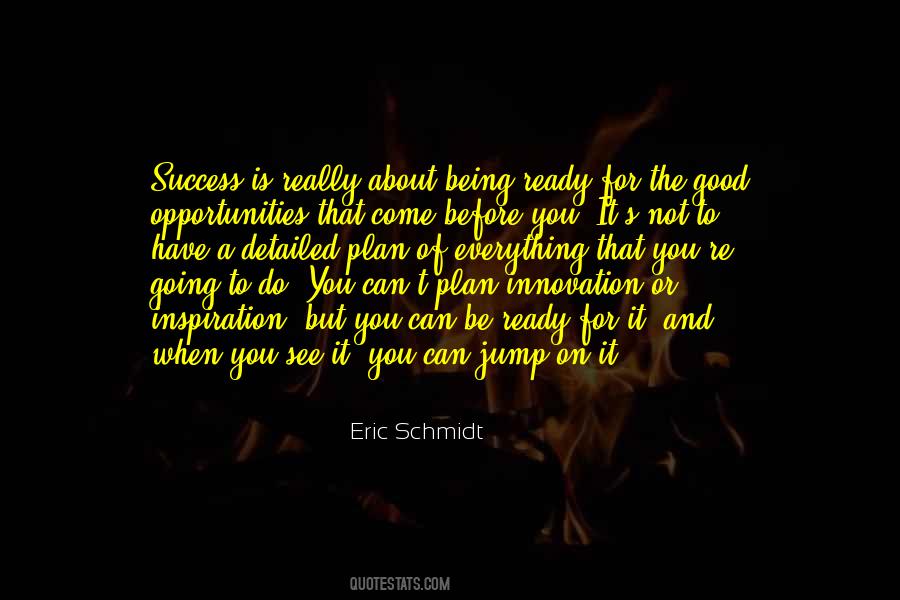 #100. Eric Schmidt from Google is one of my favorite mentors. And Eric would always say this very humbling thing that's really true, which is, he would say, 'Good executives confuse themselves when they convince themselves that they actually do things.' - Author: Marissa Mayer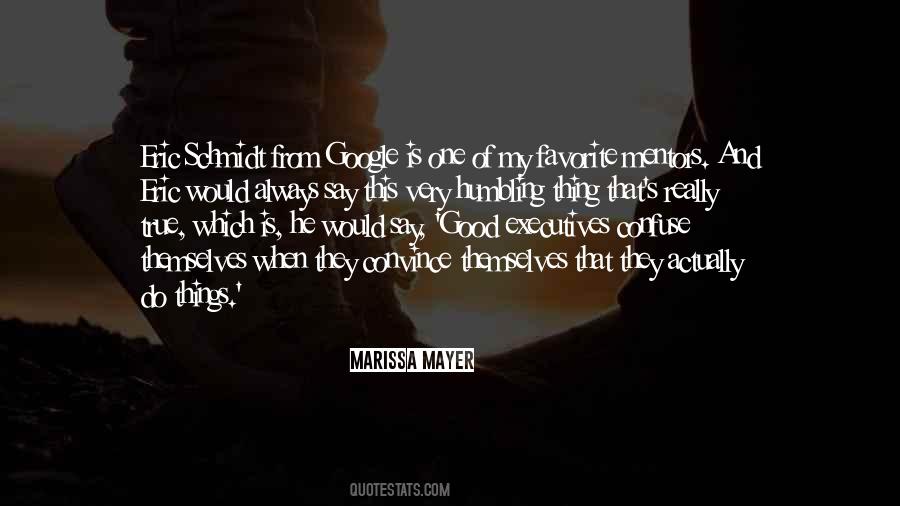 Famous Authors
Popular Topics