List of top 87 famous quotes and sayings about rohinton mistry to read and share with friends on your Facebook, Twitter, blogs.
Top 87 Rohinton Mistry Quotes
#1. I met my wife when we were both 19 or 20, at a music school where she was taking voice and piano lessons and I was doing classes in music theory and composition.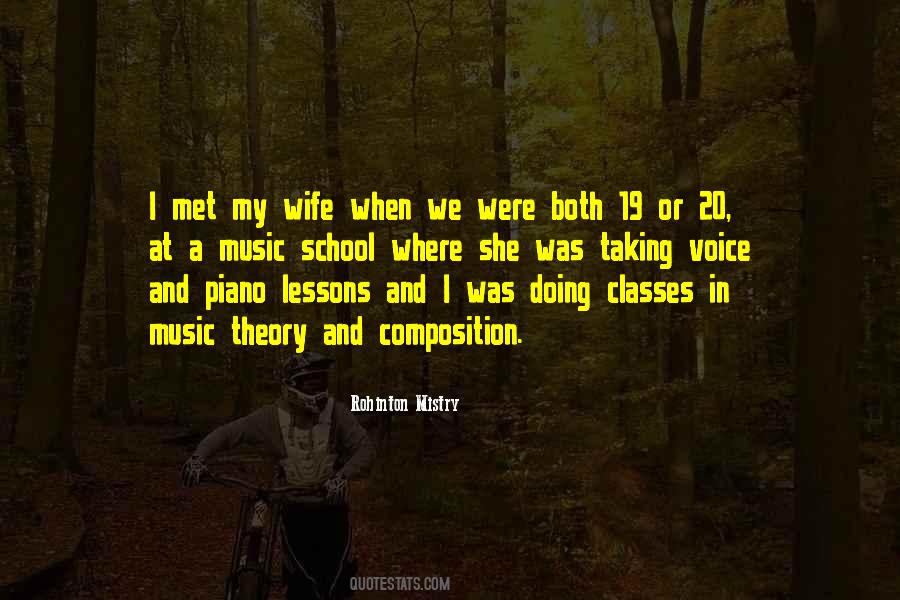 #2. What sense did the world make? Where was God, the Bloody Fool? Did He have no notion of fair and unfair? Couldn't He read a simple balance sheet? He would have been sacked long ago if He were managing a corporation, the things he allowed to happen ...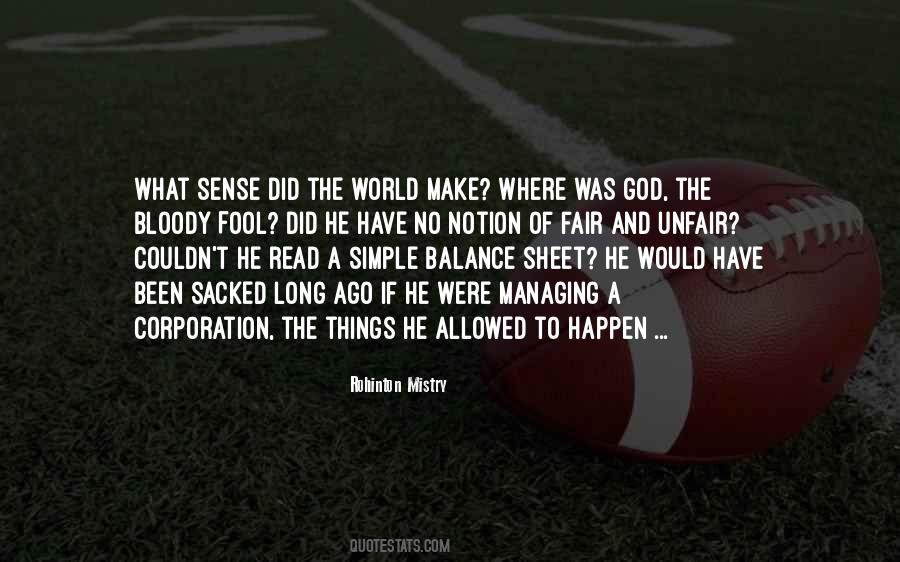 #3. Soon the evening gloom would materialize, infect the fibre-filled air, drape itself over her bed, depress her from now till morning.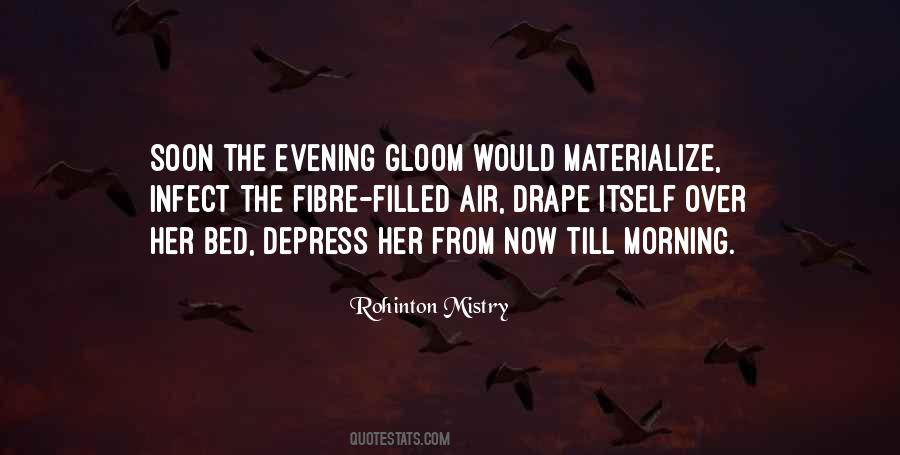 #4. In those days," continued Ishvar, "it seemed to me that that was all one could expect in life. A harsh road strewn with sharp stones and, if you were lucky, a little grain."
"And later?"
"Later I discovered there were different types of roads. And a different way of walking on each.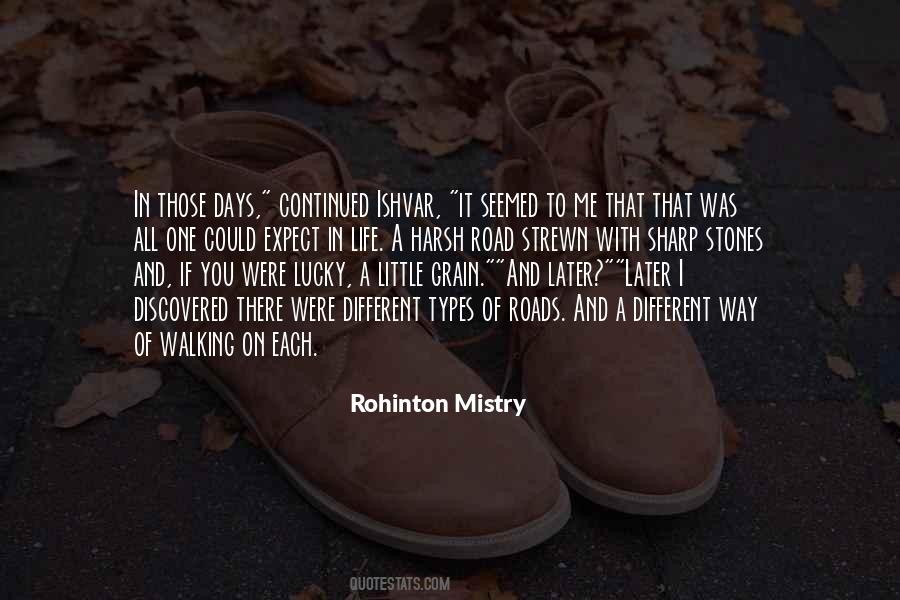 #5. So we tell the same story, over and over. Just the details are different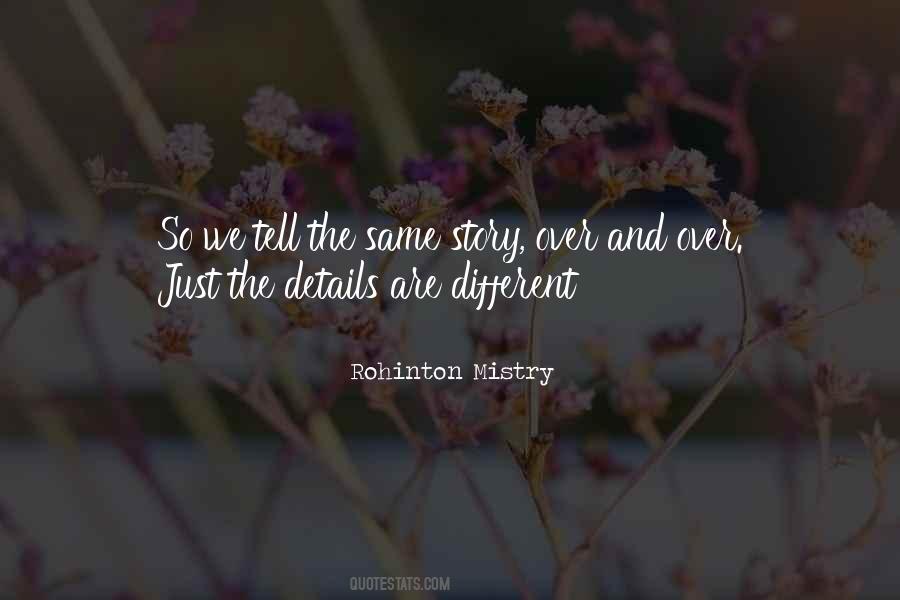 #6. Haunted by the unhappiness that appeared like an ugly creature to live in their home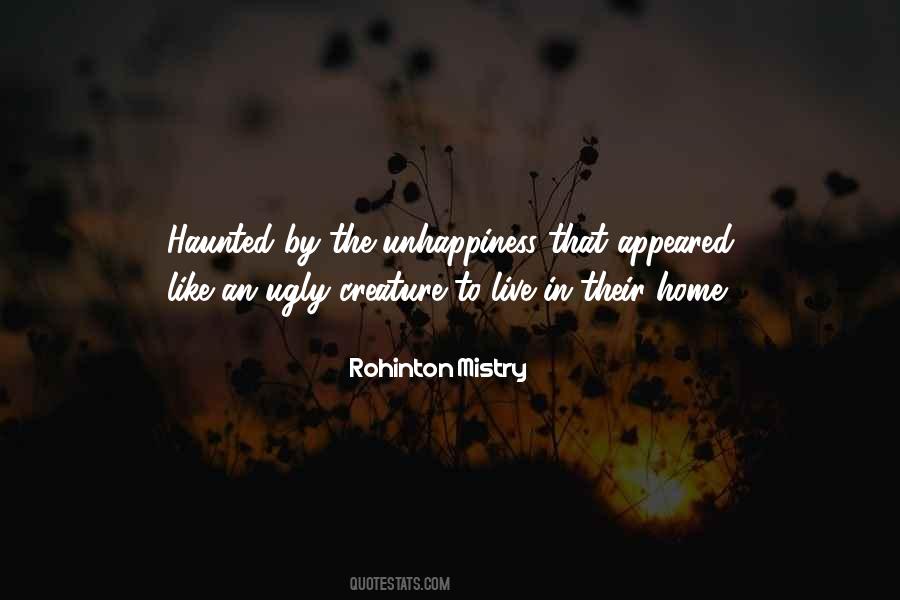 #7. The carnage upon the chessboard of life, left wounded humans in its wake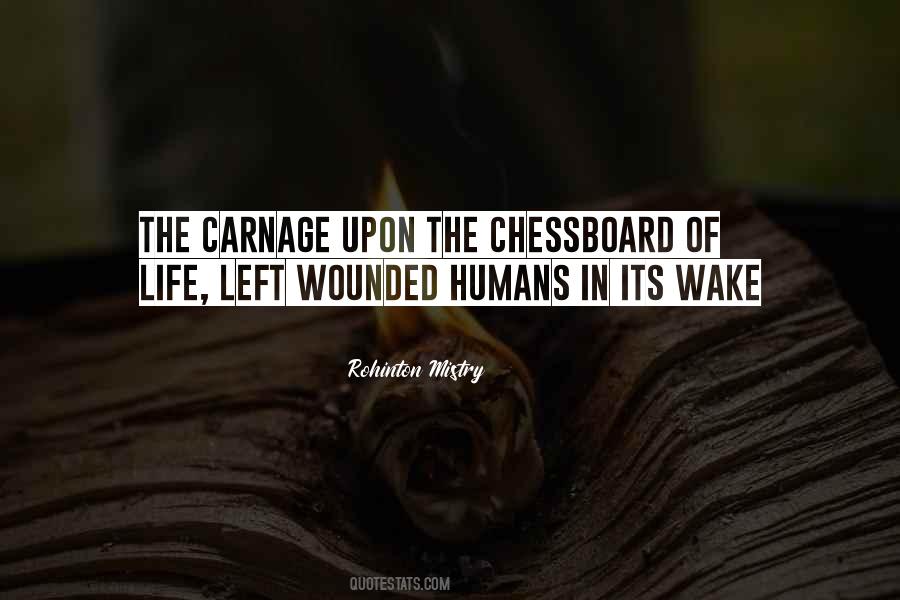 #8. The photographs had made him aware how much the street and the buildings meant to him. Like an extended family that he'd taken for granted and ignored, assuming it would always be there. But buildings and roads and spaces were as fragile as human beings, you had to cherish them while you had them.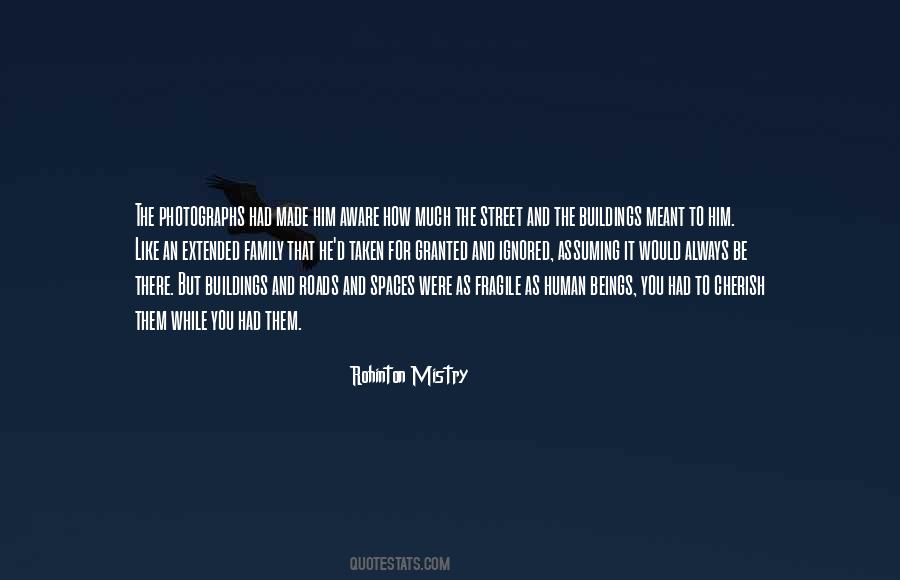 #9. Where humans are concerned, the only emotion that made sense was wonder, at their ability to endure ...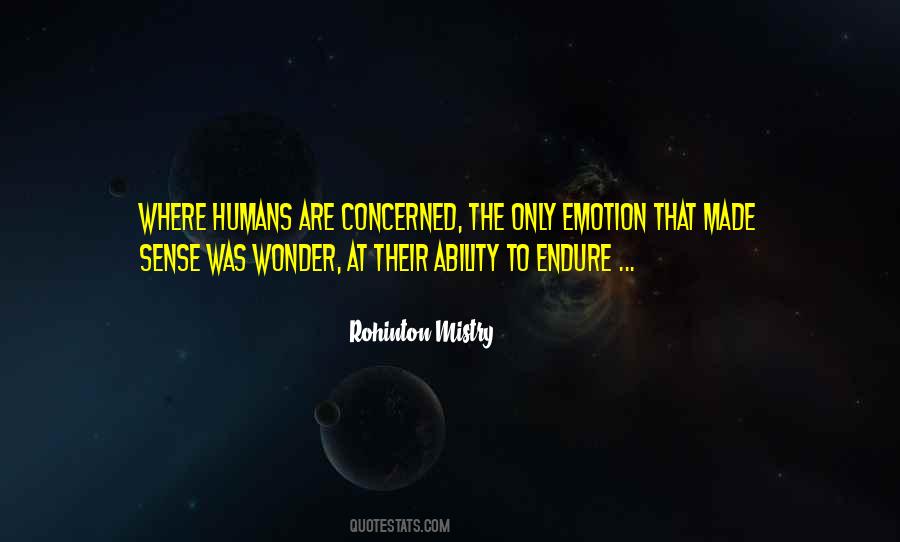 #10. Children don't make judgments about which details are important ... a child captures them all.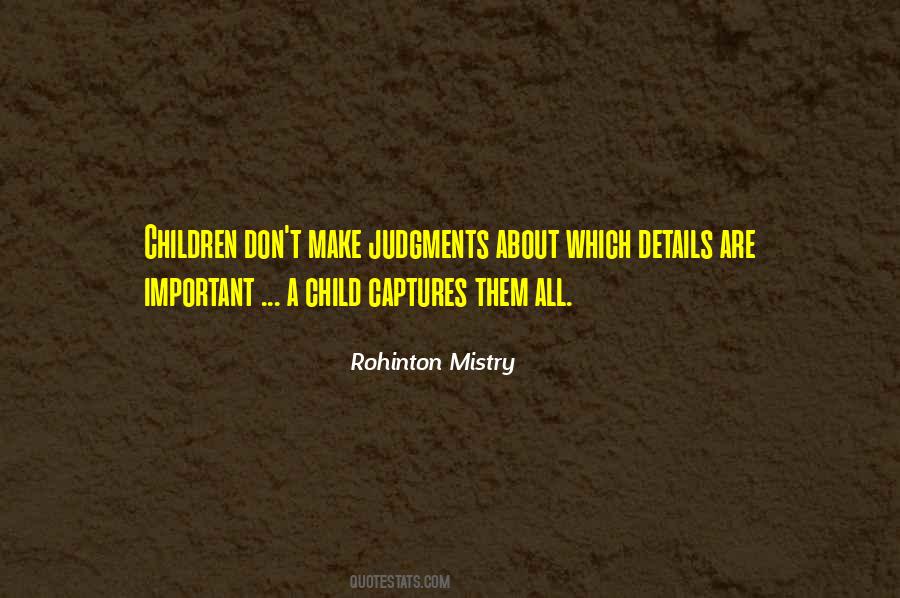 #11. The worst part of great poverty is that you become blind to it.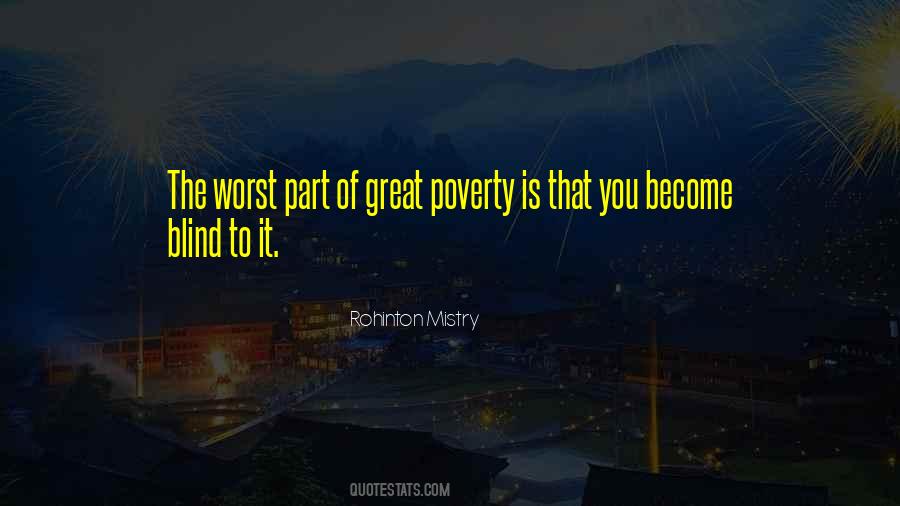 #12. It is not a question of crime and punishment
it is problem and solution.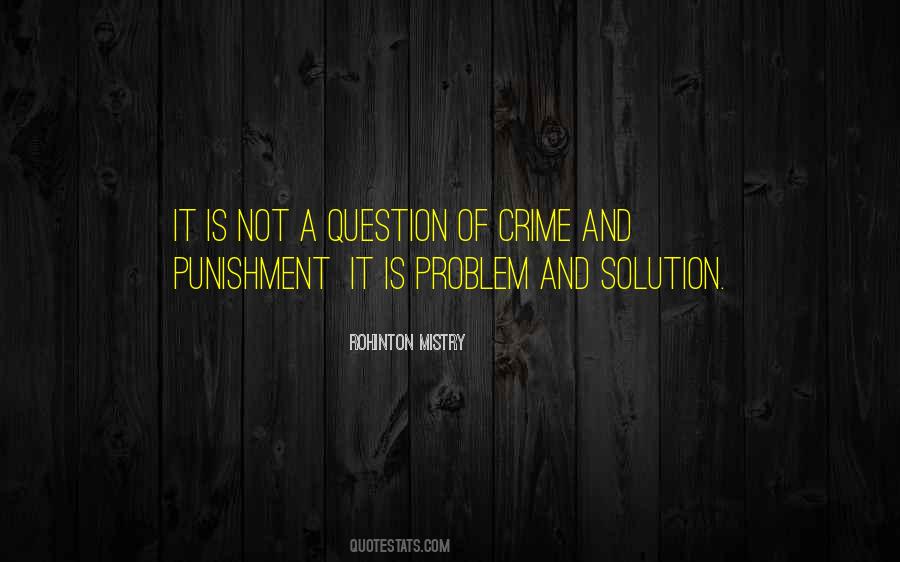 #13. Money can buy the necessary police order. Justice is sold to the highest bidder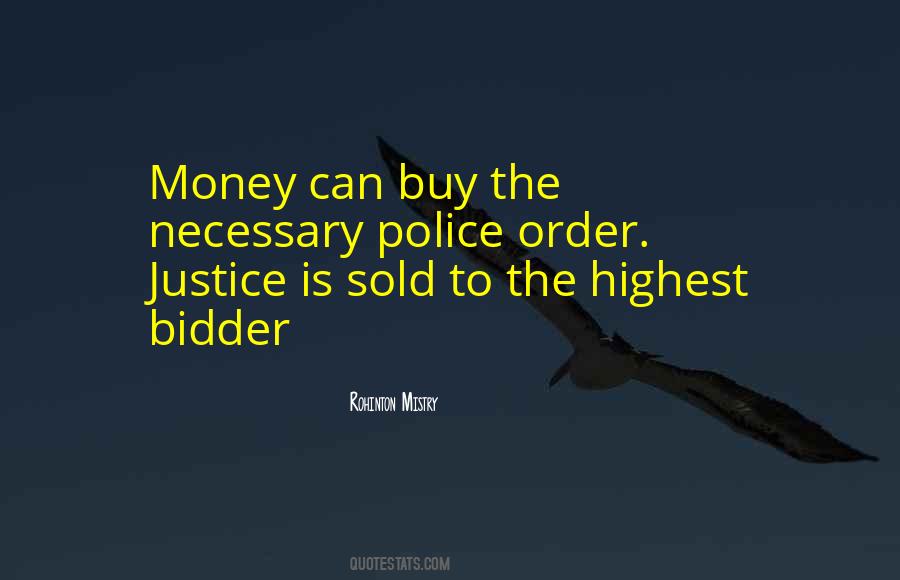 #14. The face has limited space. My mother used to say, if you fill your face with laughing, there will be no more room for crying.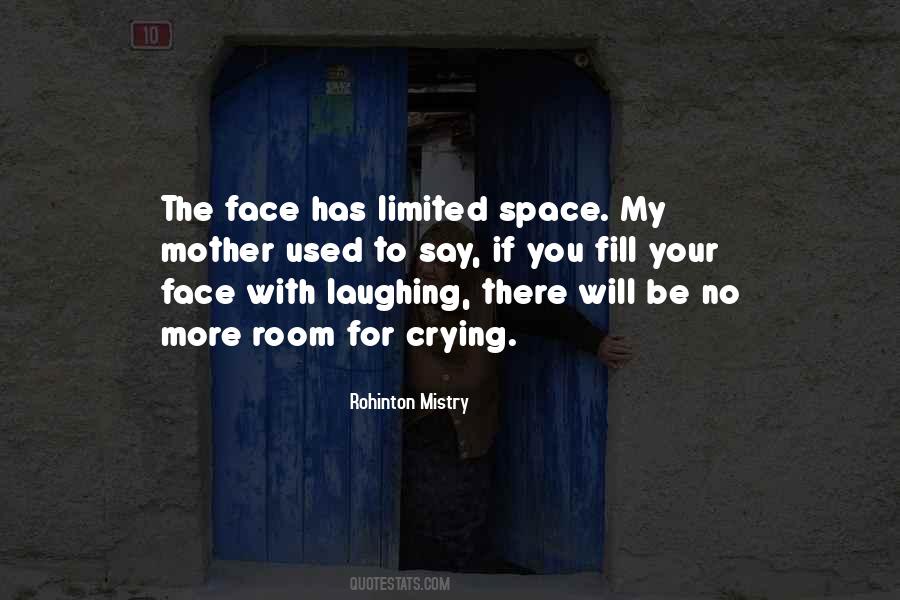 #15. People forget how vulnerable they are despite their shirts and shoes and briefcases, how this hungry and cruel world could strip them, put them in the same position as my beggars.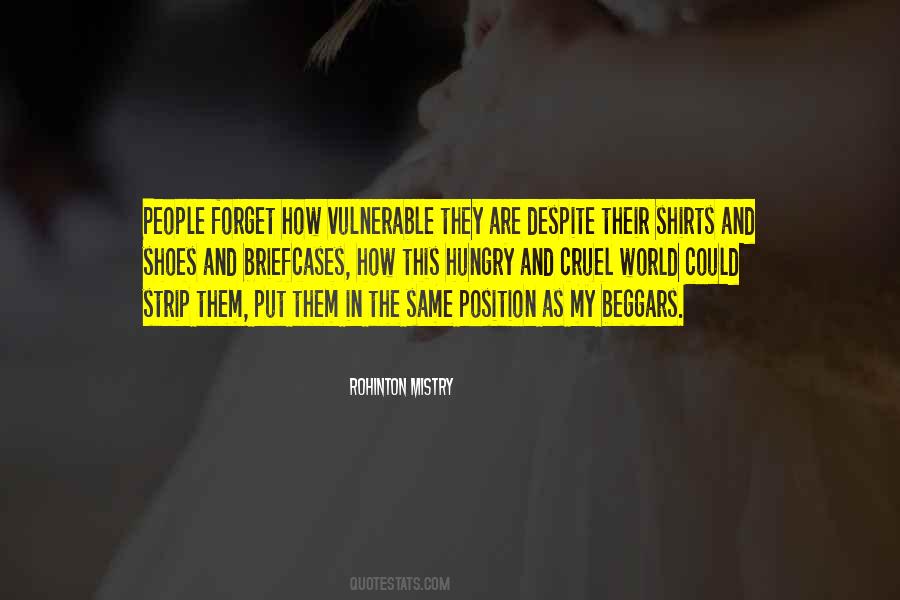 #16. The chalks and slates fascinated them. They yearned to hold the white sticks in their hands, make little white squiggles like the other children, draw pictures of huts, cows, goats, and flowers. It was like magic, to make things appear out of nowhere.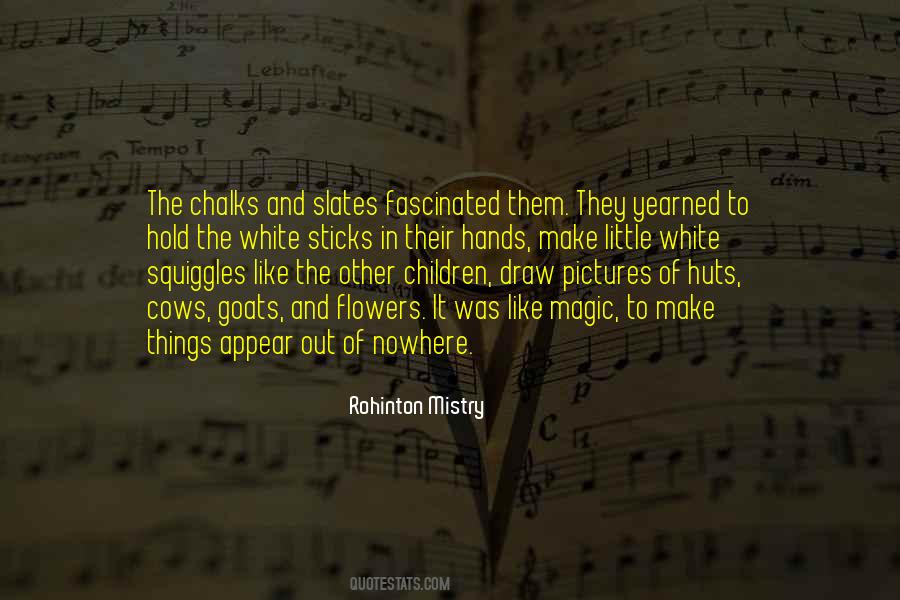 #17. How else do people find happiness except in fulfilling their duty?"
There can be no happiness without fairness," she said. "Remember that, Om - don't let anyone tell you otherwise.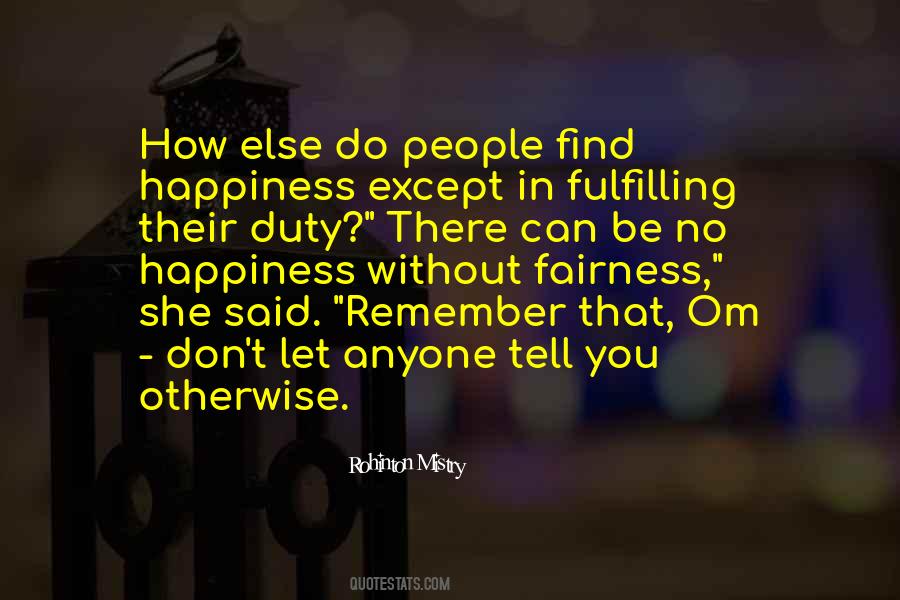 #18. The human face has limited space. My mother used to say, if you fill your face with laughing, there will be no room for crying.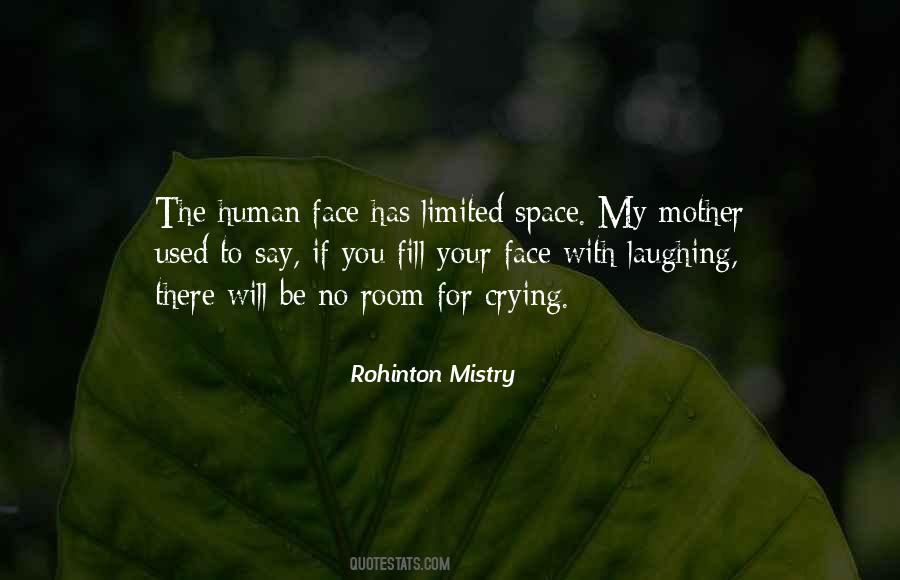 #19. You fellows are amazing,' the sweaty cook roared over the stoves. 'Everything happens to you only. Each time you come here, you have a new adventure story to entertain us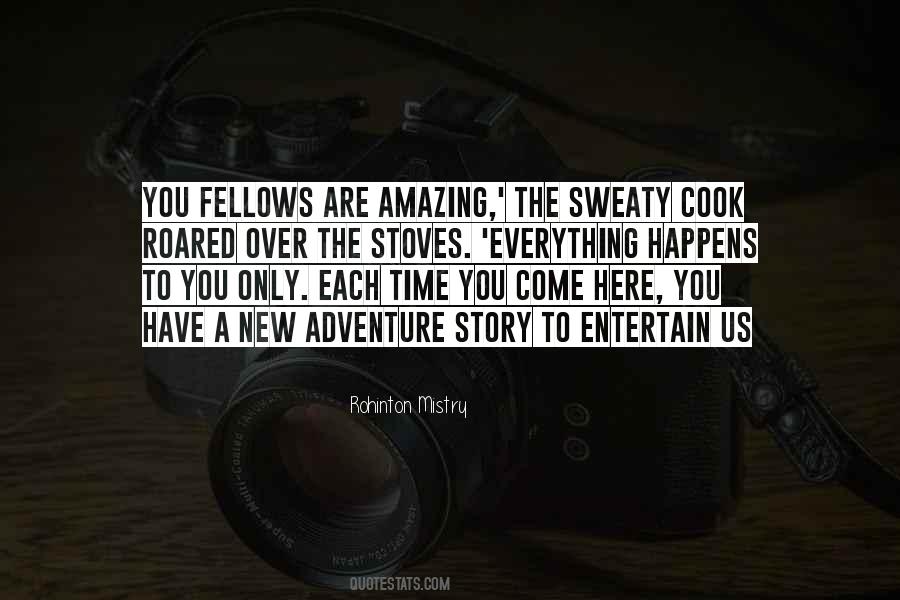 #20. All fiction relies on the real world in the sense that we all take in the world through our five senses and we accumulate details, consciously or subconsciously. This accumulation of detail can be drawn on when you write fiction.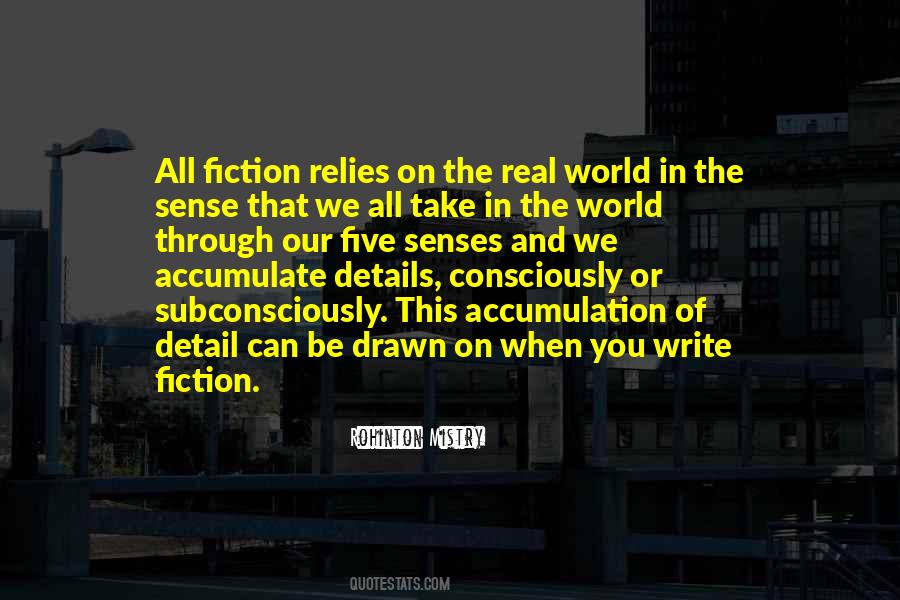 #21. In twenty-four years of proofreading, flocks of words flew into my head through the windows of my soul. Some of them stayed on and built nests in there. Why should I not speak like a poet, with a commonwealth of language at my disposal, constantly invigorated by new arrivals?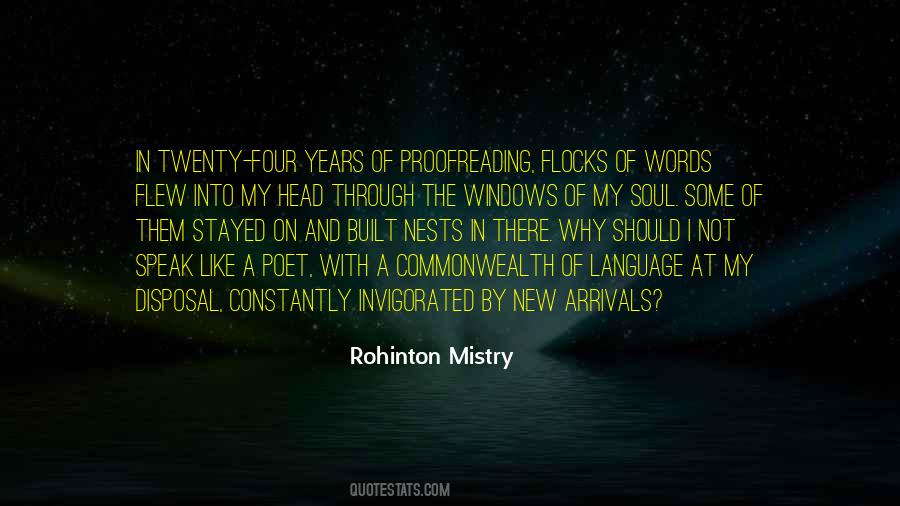 #22. There was no such thing as perfect privacy, life was a perpetual concert-hall recital with a captive audience.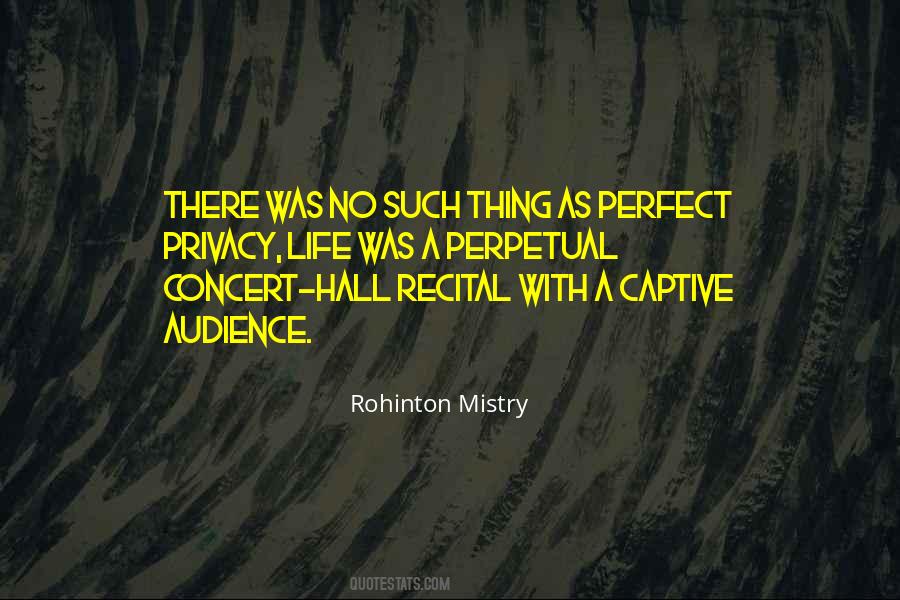 #23. Did life treat everyone so wantonly, ripping the good things to pieces while letting bad things fester and grow like fungus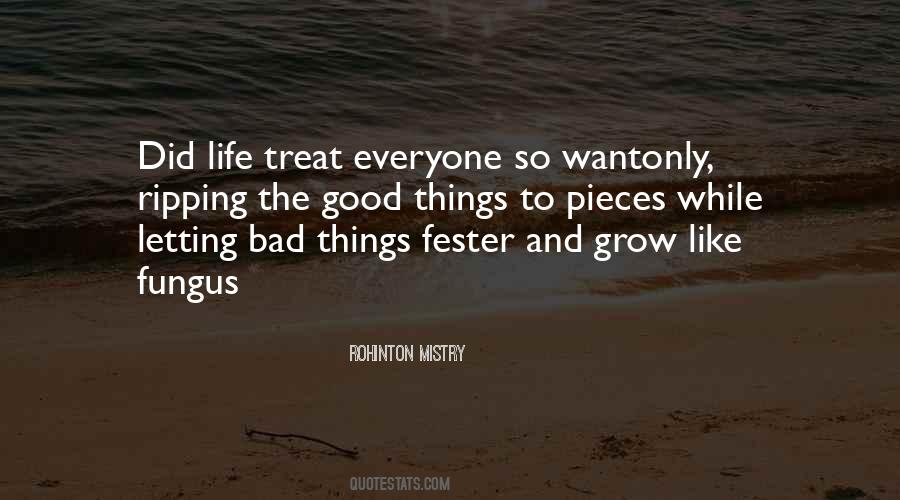 #24. A lifetime had to be crafted, just like anything else, she thought, it had to be moulded and beaten and burnished in order to get the most out of it.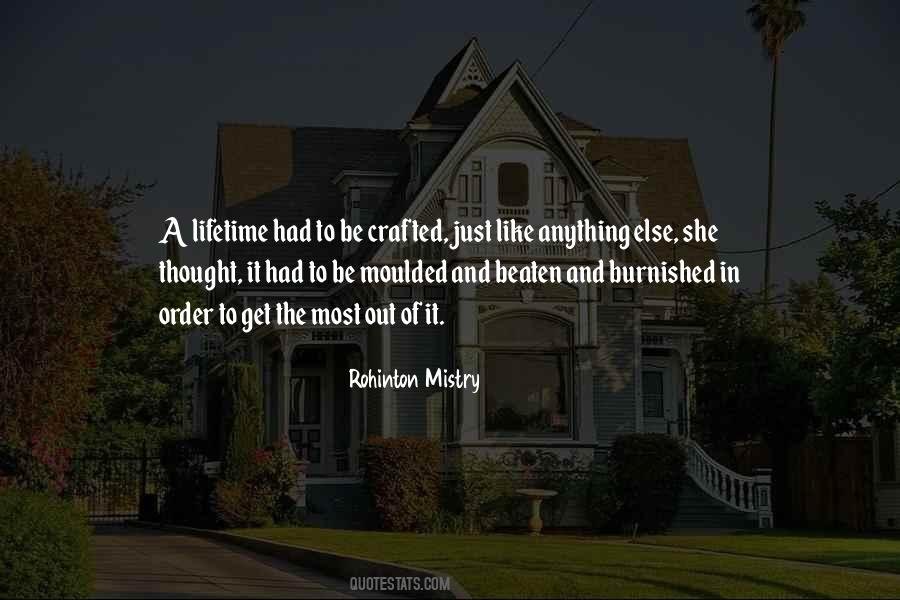 #25. Time, the ultimate grandmaster that could never be checkmated. There was no way out of its distended belly.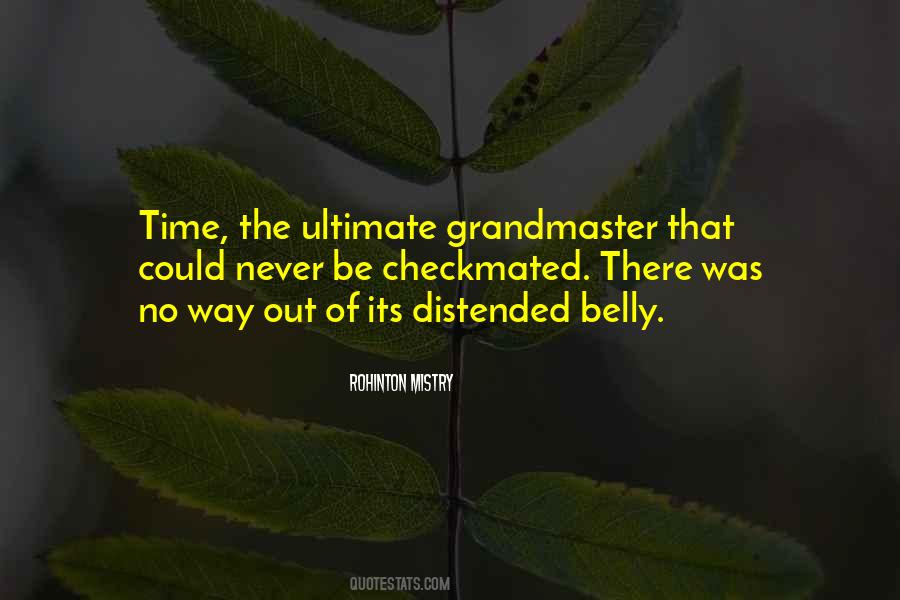 #26. Who would want to enter the soiled Temple of Justice, wherein lies the corpse of justice, slain by her very guardians? And now her killers make mock of the sacred process, selling replicas of her blind virtue to the highest bidder.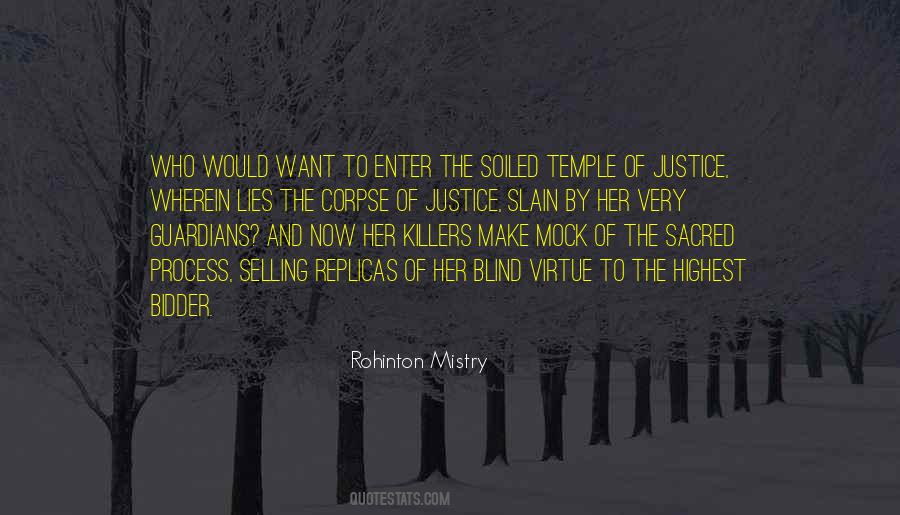 #27. All things fall and are built again, and those that build them again are gay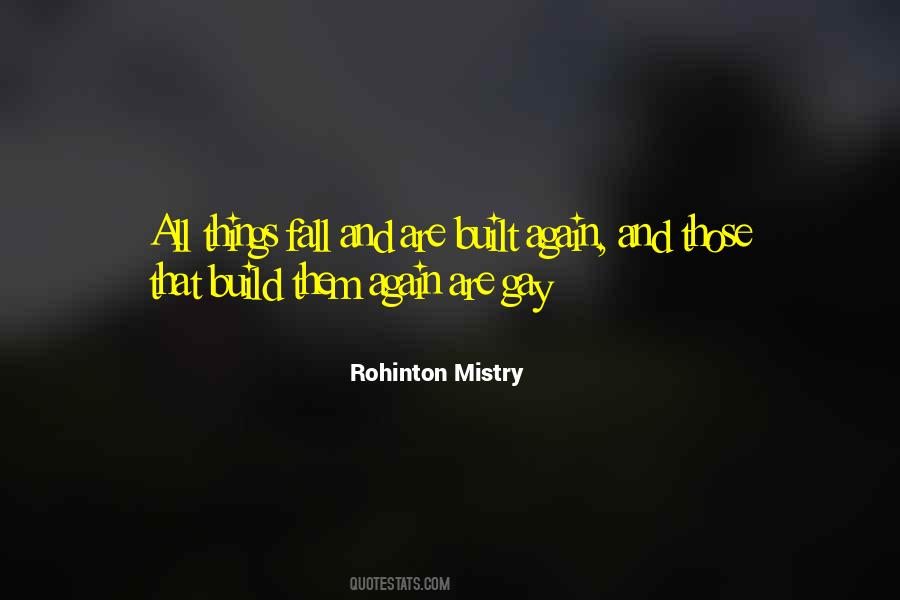 #28. The joy and laughter and youth they brought was an antidote to the somberness enveloping his flat, the hours when he felt the very walls and ceilings were encrusted with the distress of of unhappy decades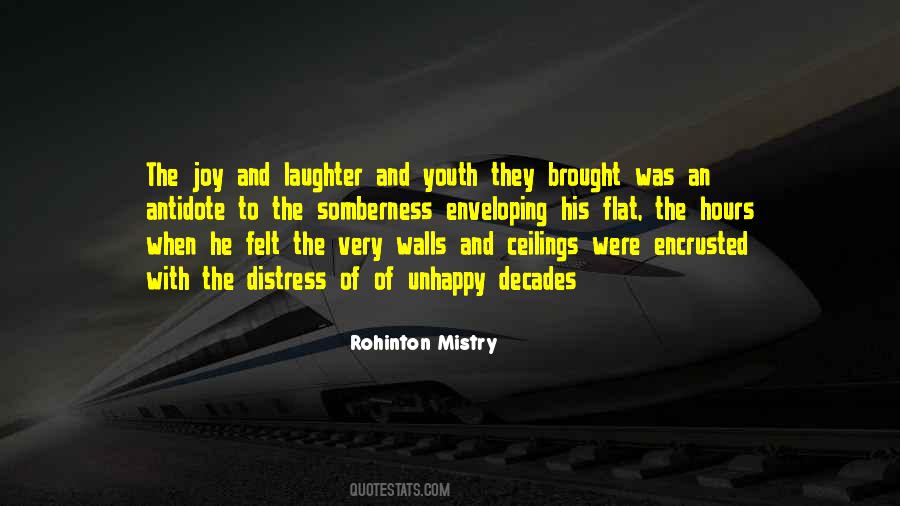 #29. He who spits paan at the ceiling only blinds himself.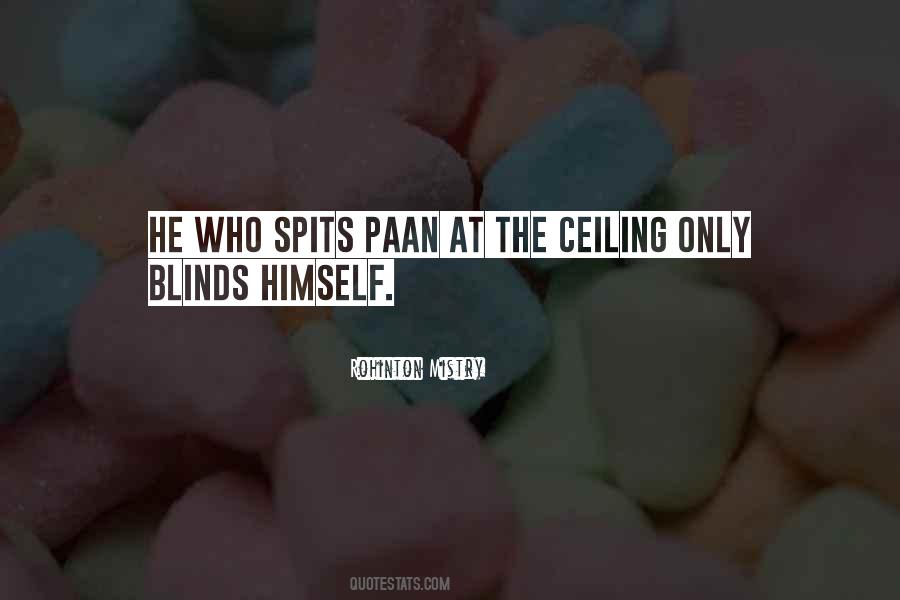 #30. But it was an unrefrigerated world. And everything ended badly.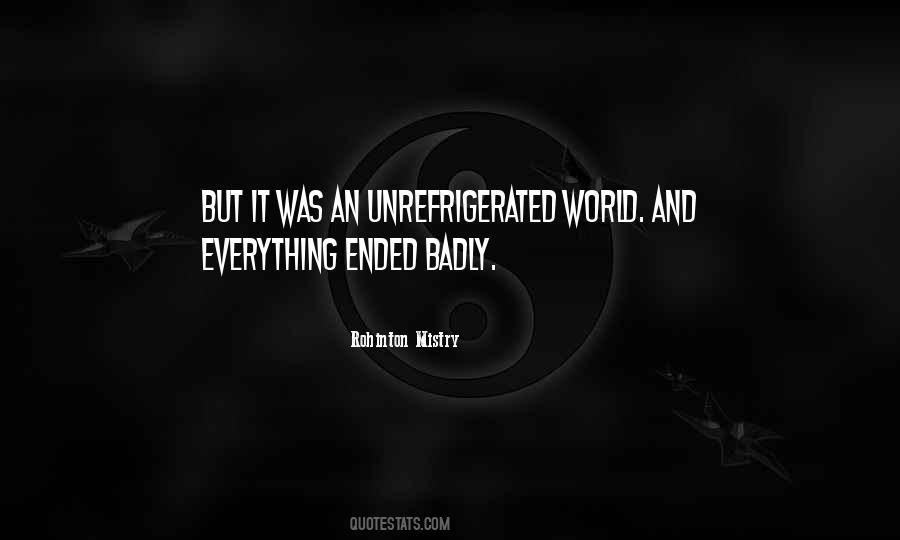 #31. He spent long hours meditating on the wisdom of loving living things which invariably ended up dead.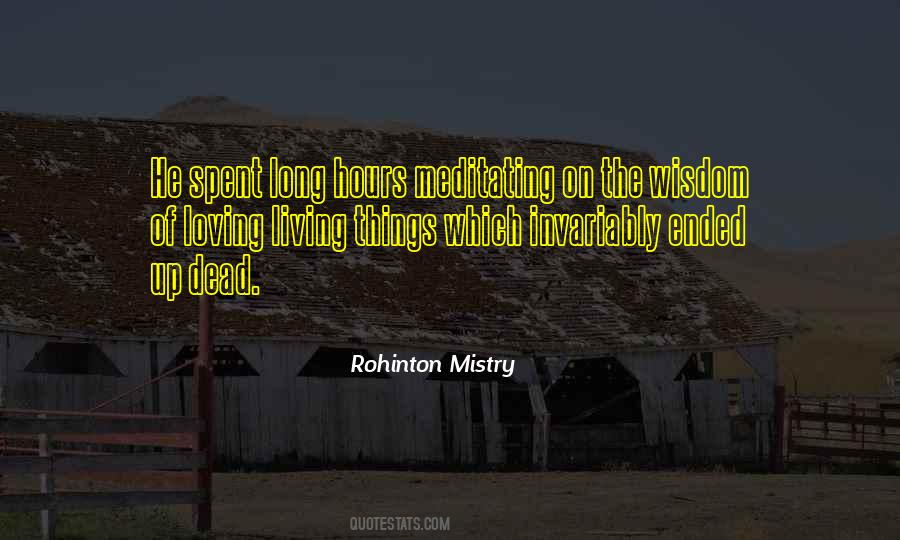 #32. When a culture vansihes, humanity is the loser.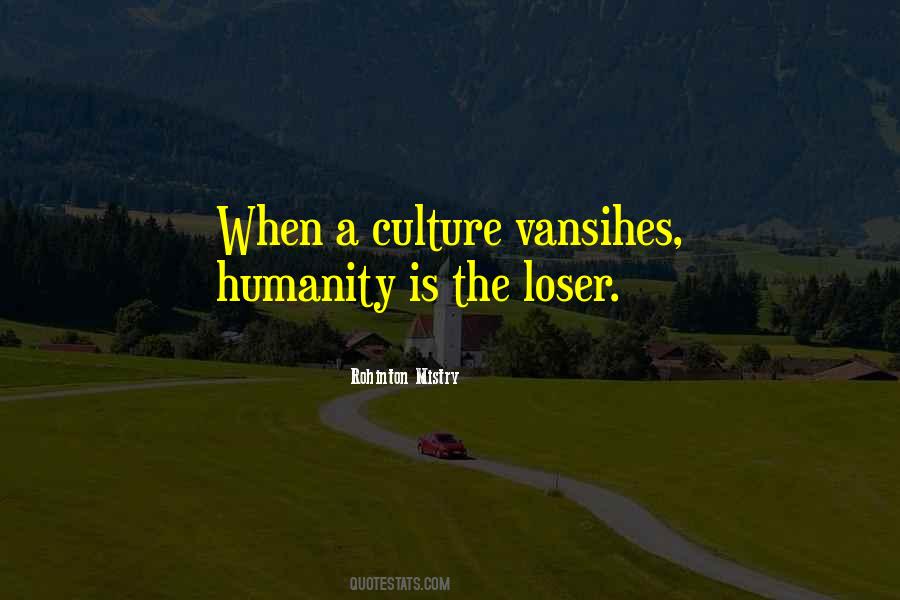 #33. You cannot draw lines and compartments and refuse to budge beyond them. Sometimes you have to use your failures as stepping stones to success. You have to maintain a fine balance between hope and despair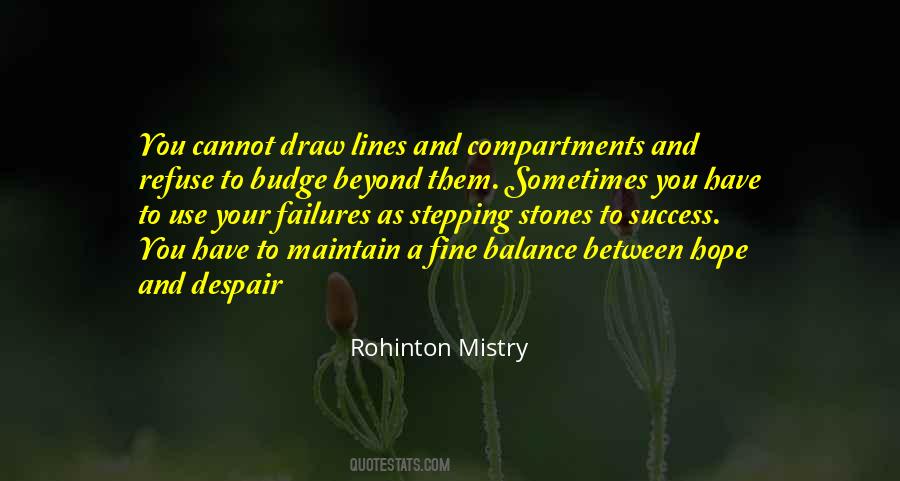 #34. Make up your mind, yaar, choose one thing.'
'How can I? I'm just a human being,' he replied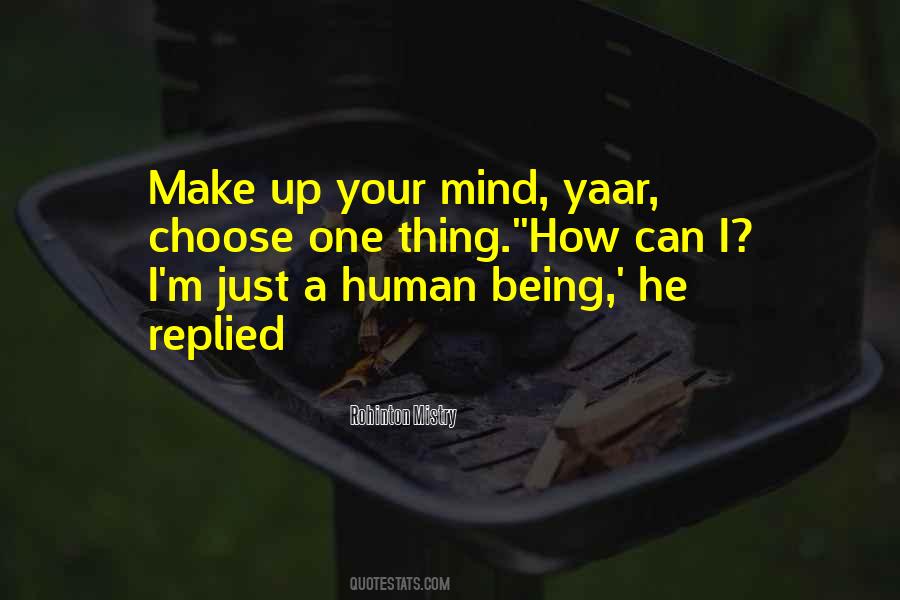 #35. If time were a bolt of cloth," said Om, "I would cut out all the bad parts. Snip out the scary nights and stitch together the good parts, to make time bearable. Then I could wear it like a coat, always live happily.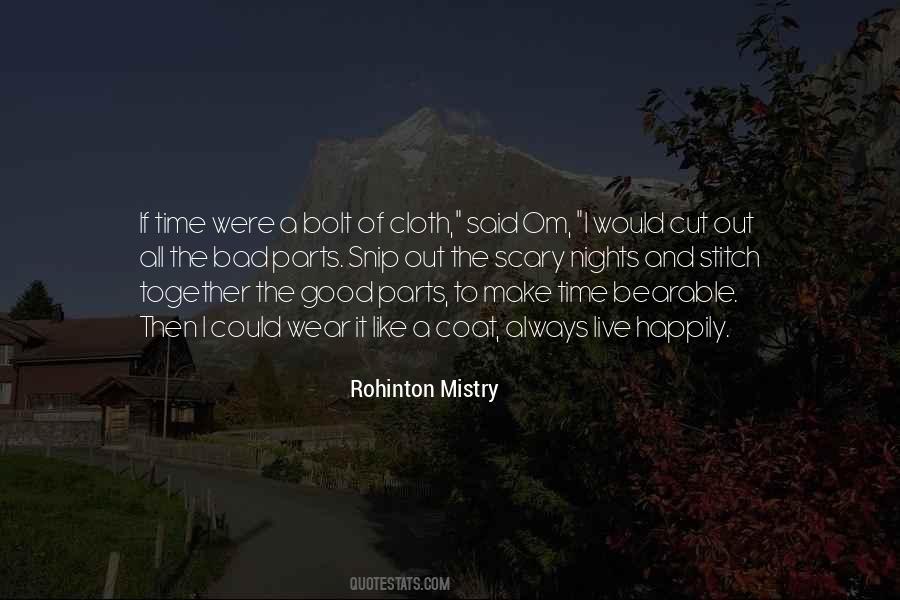 #36. Traffic in the streets of Bombay is chaotic at best. Riding a bicycle is a dangerous occupation. However, there are hundreds of them on the streets competing with the cars and buses and lorries because it is the poor man's mode of transport.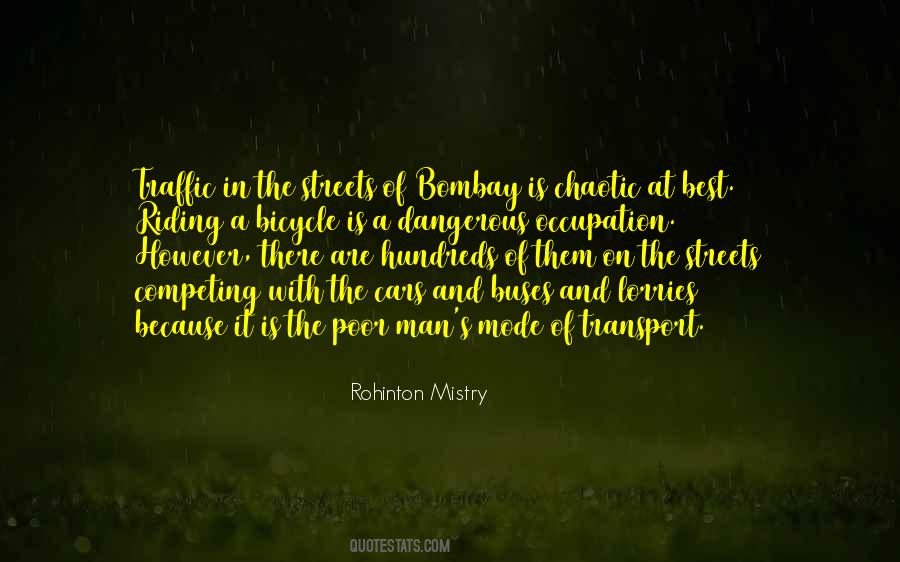 #37. There didn't seem to her any harm in it, and the make-believe was so comforting.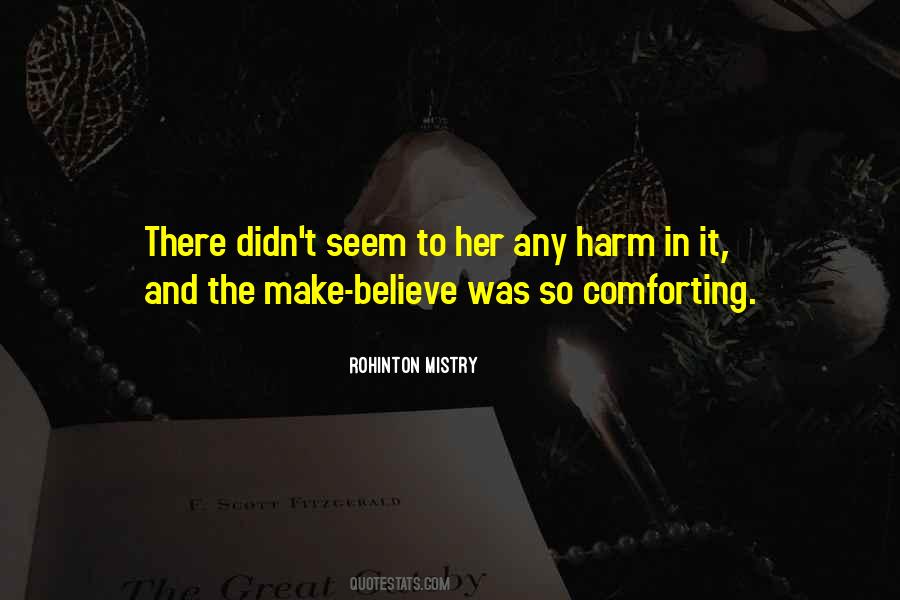 #38. ...I always took the rearmost seat in the classroom - it gave me a good view of things. And I must confess, the location taught me more about human nature and justice than could be learned from the professors' lectures.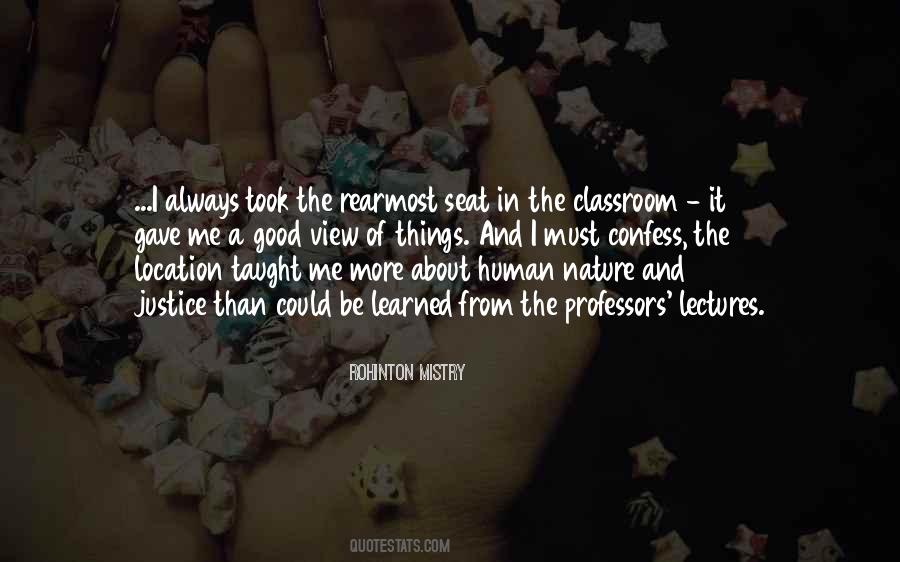 #39. Please do not bring female visitors of the opposite sex into rooms.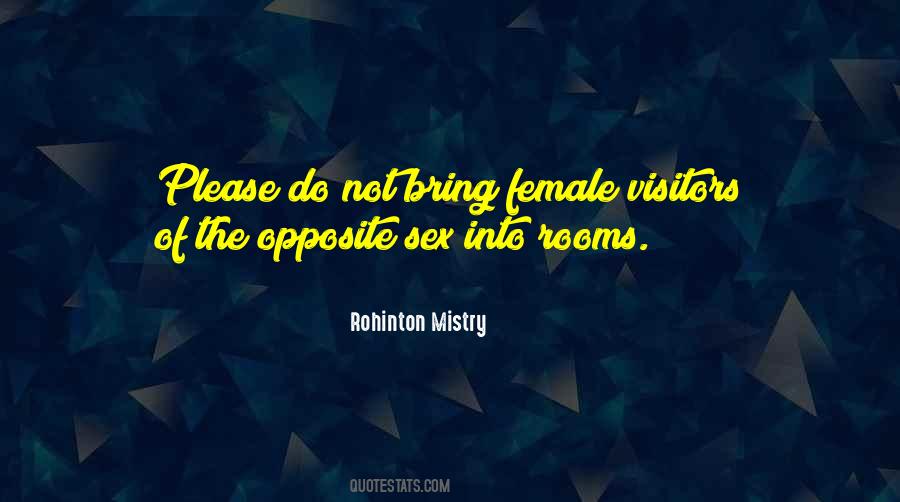 #40. Like trapped animals struggling to break free. What a curse was sickness in old age. This damned Parkinson's, cruel as torture.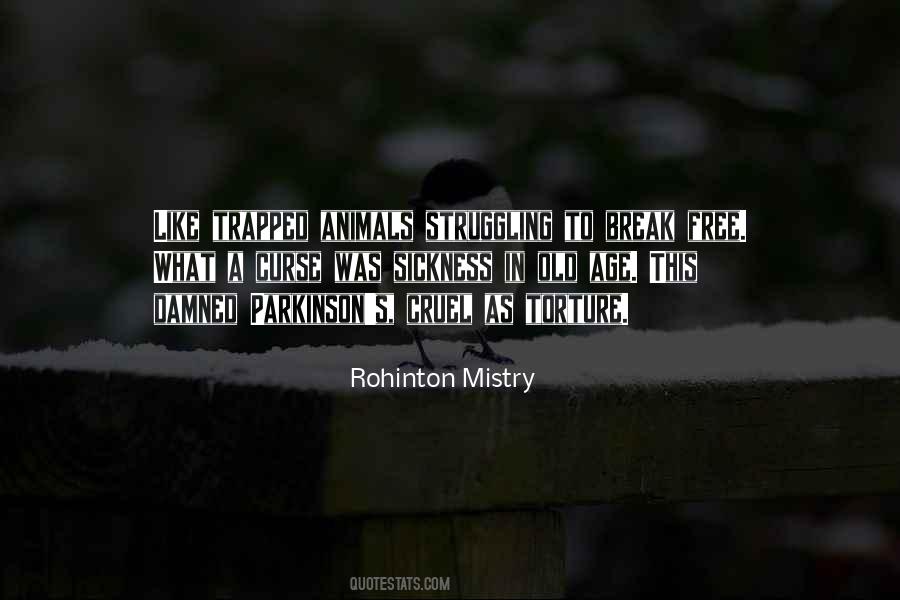 #41. The bhel-puri stall was a sculptured landscape with its golden pyramid of sev, the little snow mountains of mumra, hillocks of puris, and, in among their valleys, in aluminium containers, pools of green and brown and red chutneys.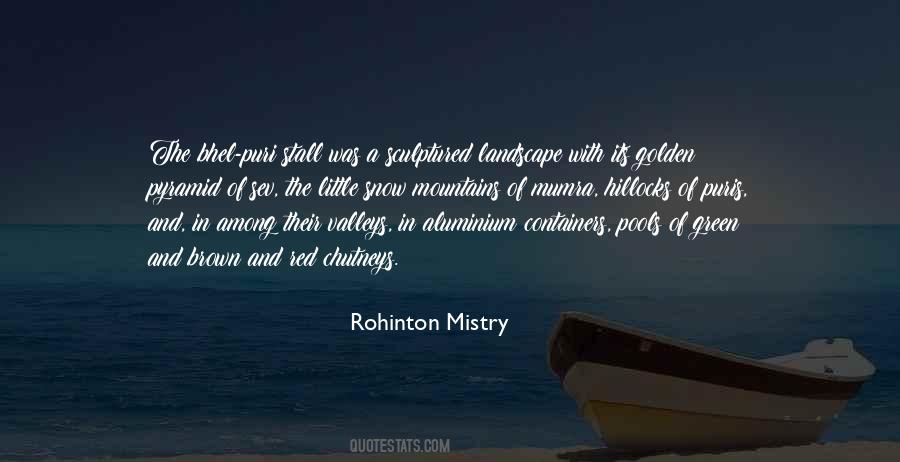 #42. If you ignore little things, they become big problems.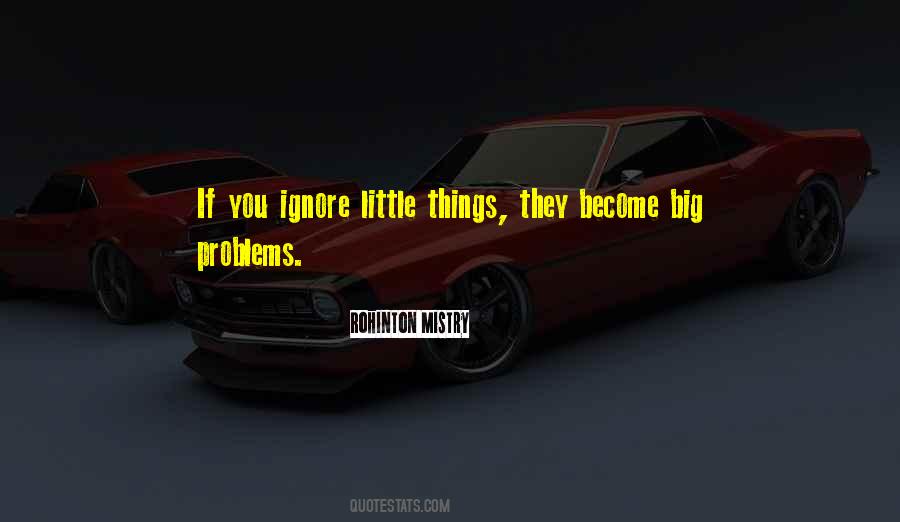 #43. I almost forgot to tell you - you have the right to remain silent, but if you do, my boys at the station will process your bones to help you confess.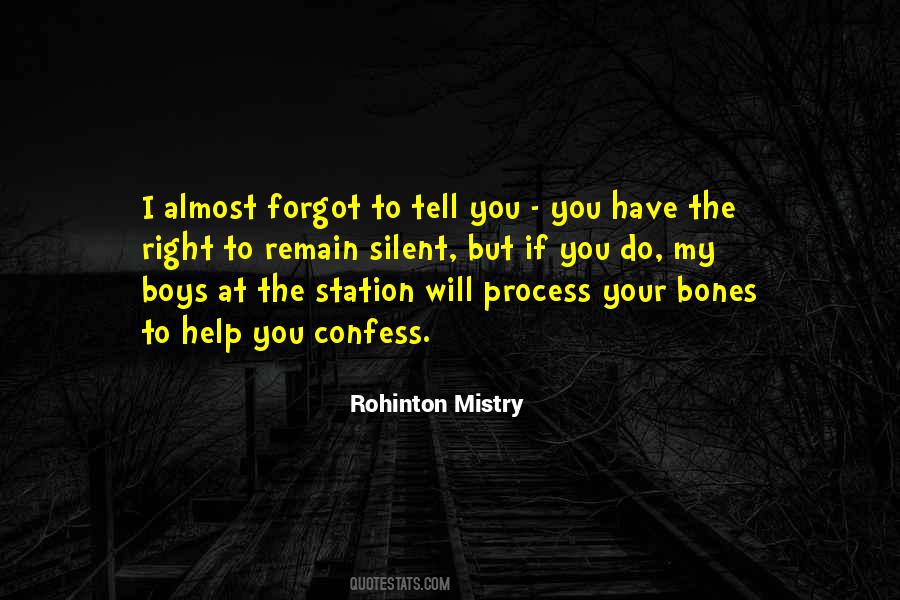 #44. Birth and death - what could be more monstrous than that? We like to deceive ourselves and call it wondrous and beautiful and majestic, but it's freakish, let's face it.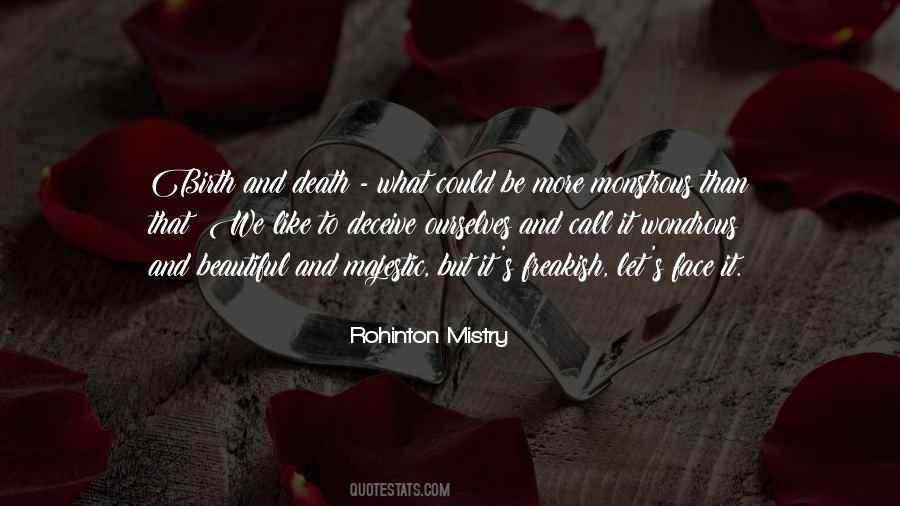 #45. The Law is a grim, unsmiling thing. Not Justice, though. Justice is witty and whimsical and kind and caring.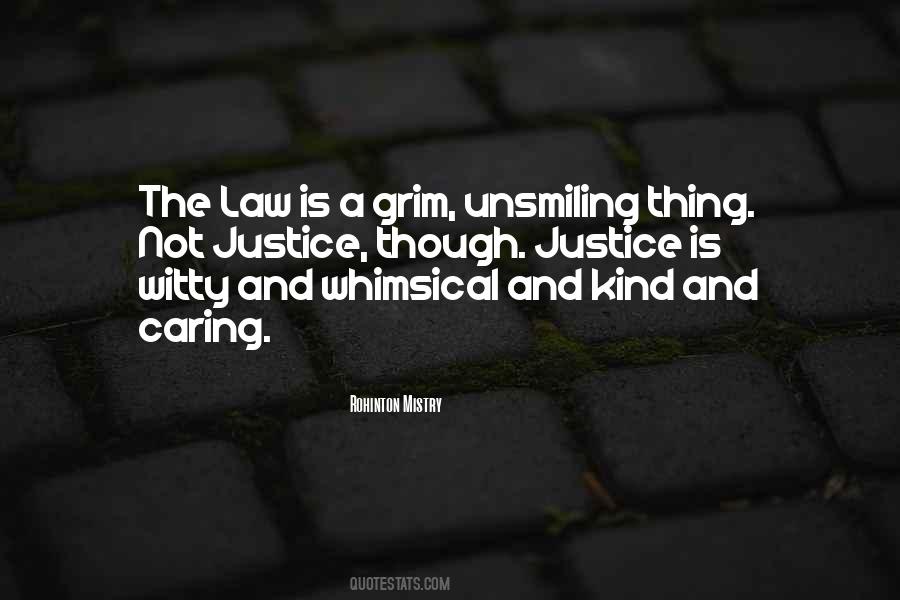 #46. He wanted his noises to touch the others; friendly noises could melt hostility.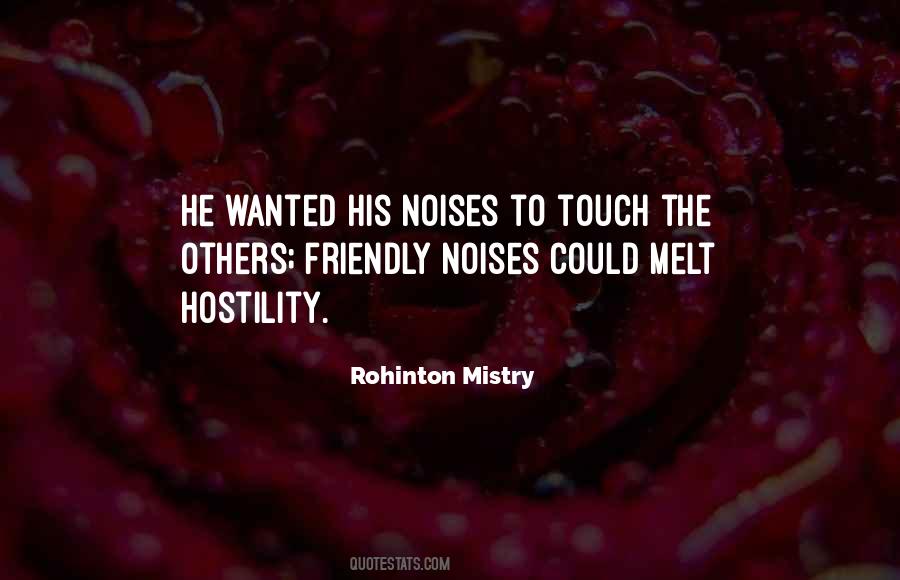 #47. What notion did you have of Canada when you came?" Mistry smile delicately, the face behind the trimmed beard and glasses like that of a student. "I thought it would complete me.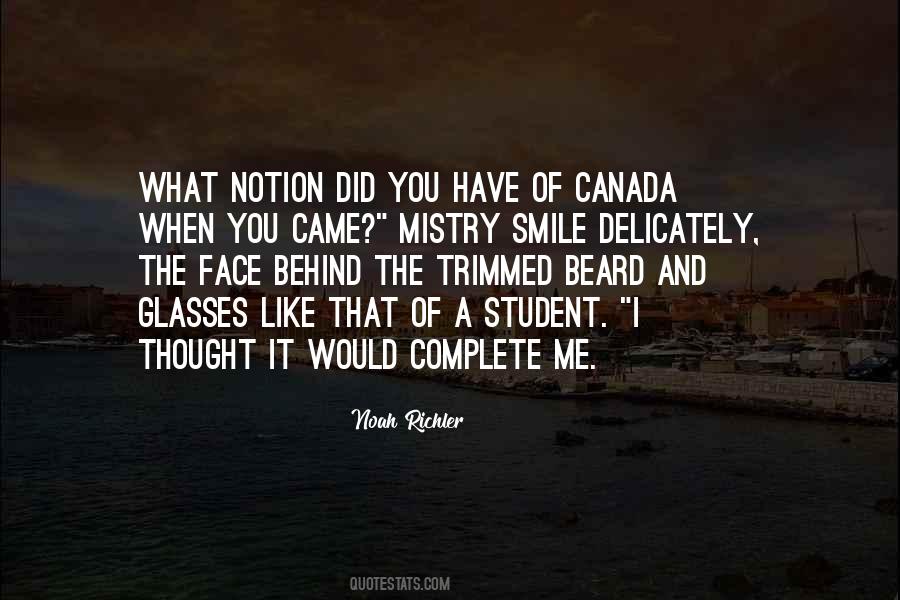 #48. But so far, the invisible line was holding, separating the potential from its realization. Strange, that invisible lines could be so powerful, thought Maneck
strong as brick walls.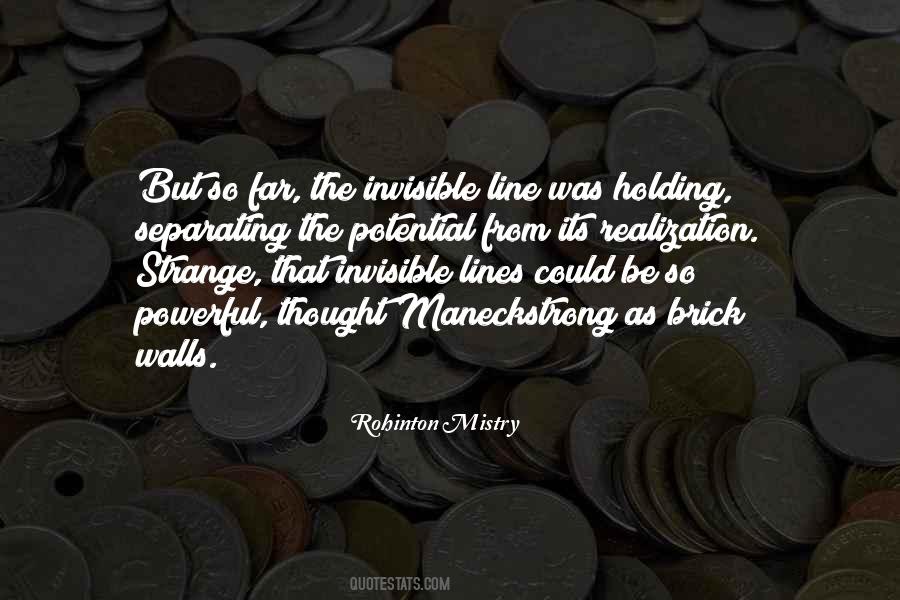 #49. ... God is a giant quiltmaker. With an infinite variety of designs. And the quilt is grown so big and confusing, the pattern is impossible to see, the squares and diamonds and triangles don't fit well together anymore, it's all become meaningless. So He has abandoned it.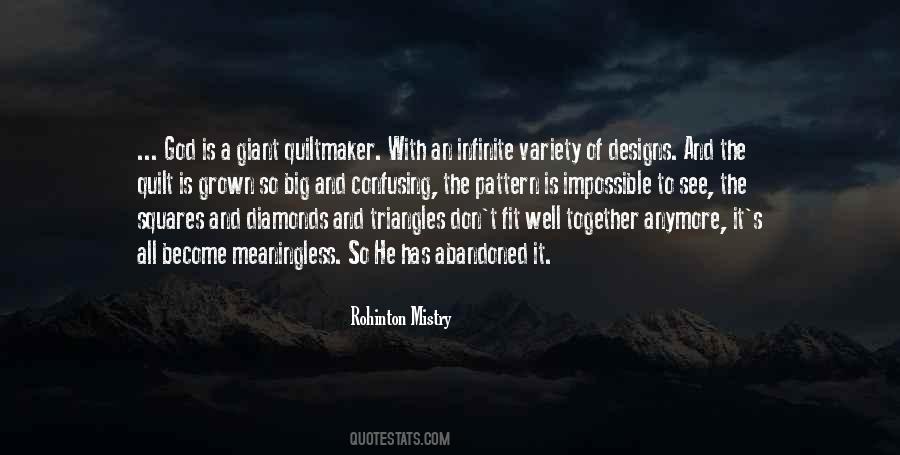 #50. At the best of times, democracy is a seesaw between complete chaos and tolerable confusion. You see, to make a democratic omelette you have to break a few democratic eggs. To fight fascism and other evil forces threatening our country, there is nothing wrong in taking strong measures.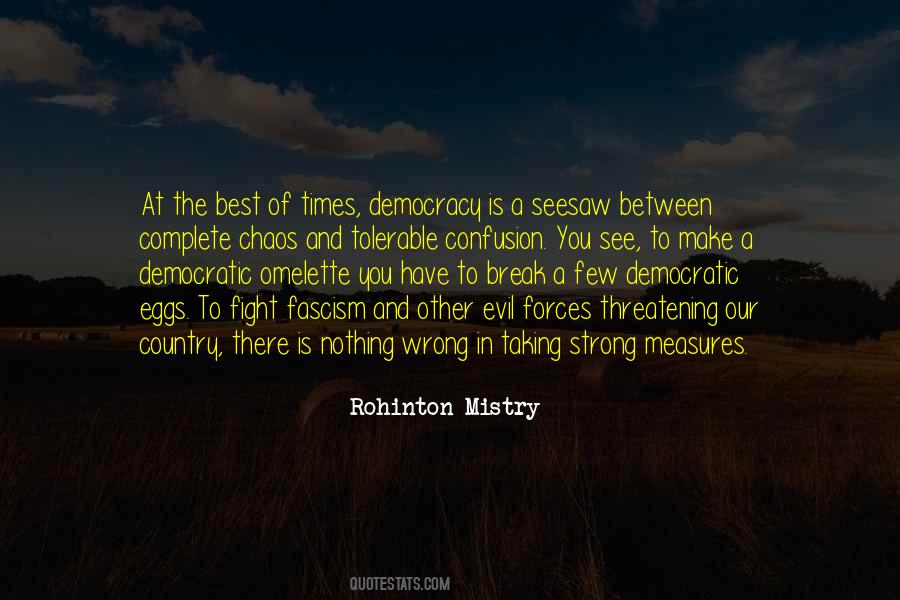 #51. This was an outstanding family subject in our real life.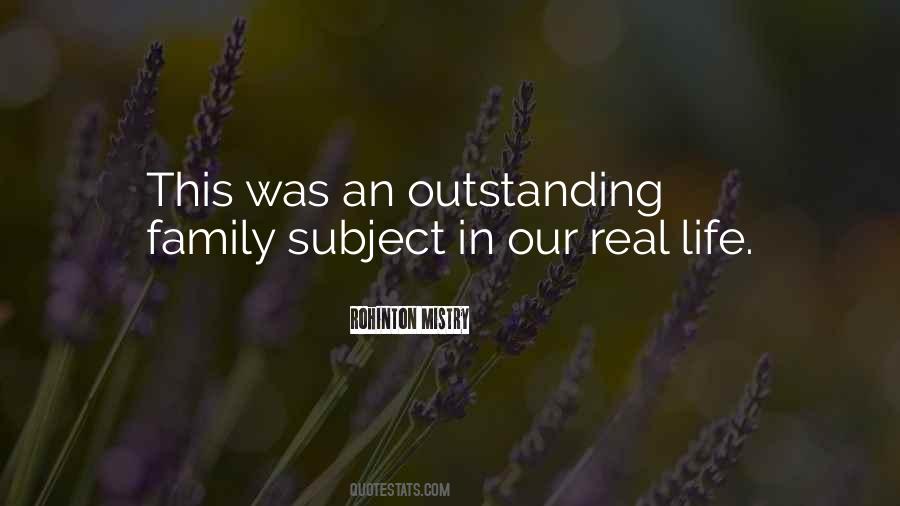 #52. The human face has limited space. If you fill it with laughter there will be no room for crying.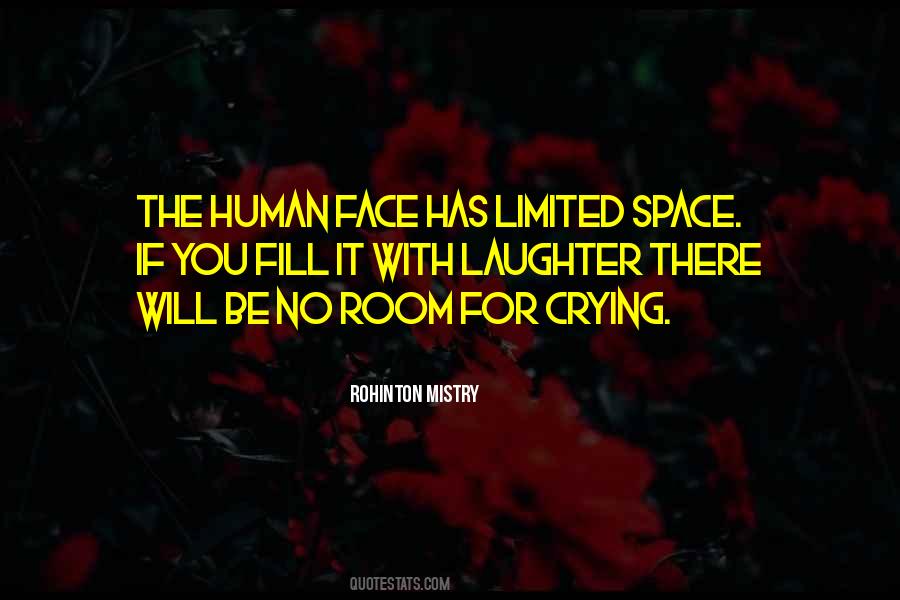 #53. You have to use your failures as stepping stones to success. You have to maintain a fine balance between hope and despair. In the end it's all a question of balance.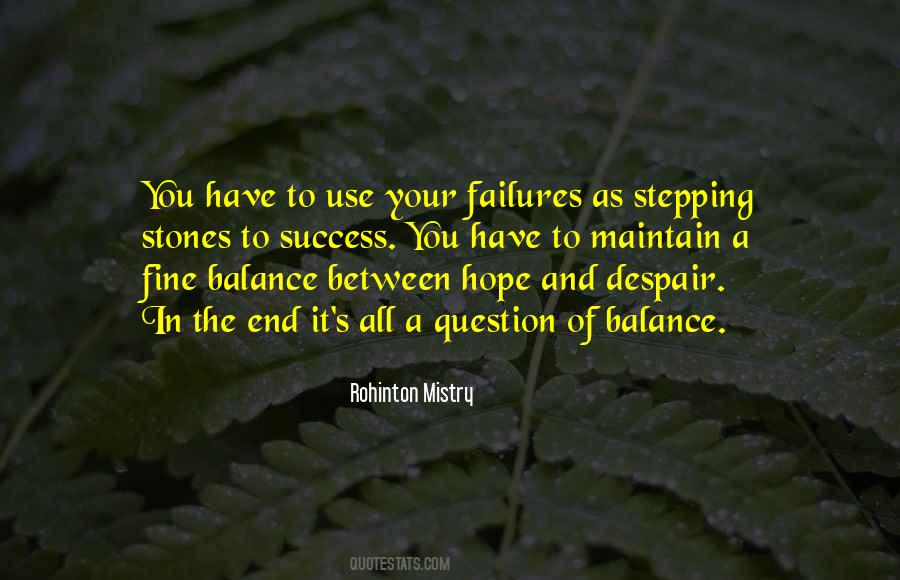 #54. When a culture vanishes, humanity is the loser.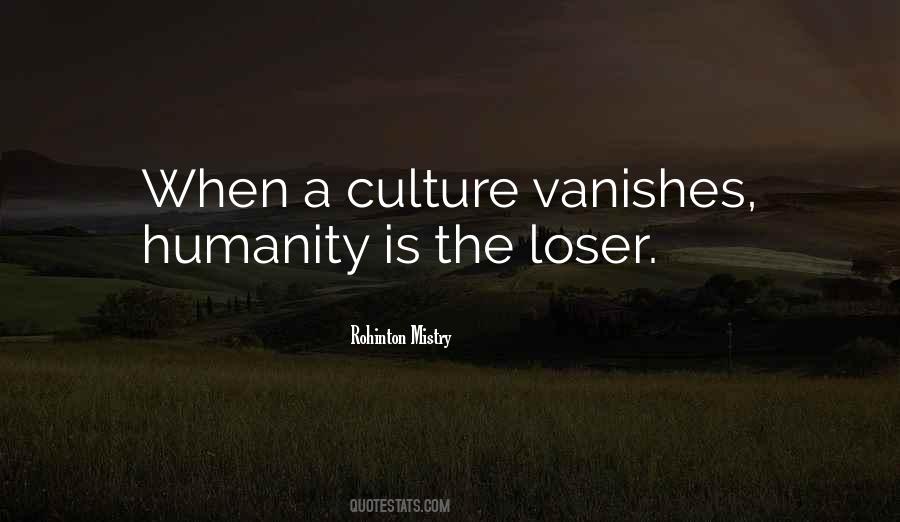 #55. If there was an abundance of misery in the world, there was also sufficient joy, yes - as long as one knew where to look for it.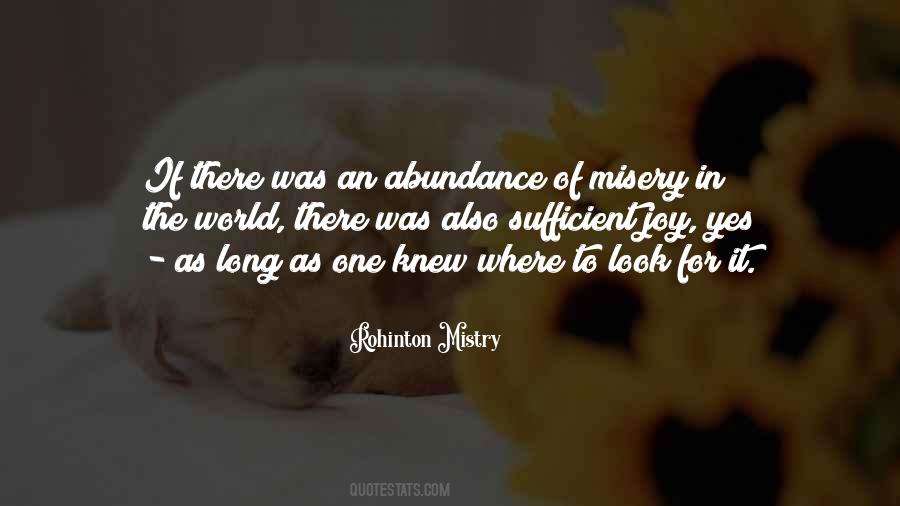 #56. Black money is so much a part of our white economy, a tumour in the centre of the brain - try to remove it and you kill the patient.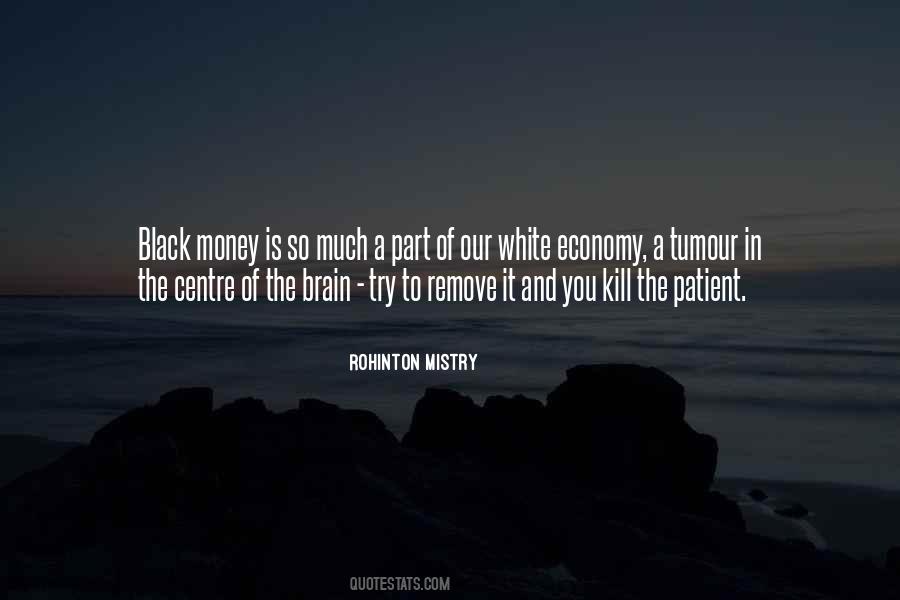 #57. Rohinton Mistry's celebrated novel 'Such a Long Journey' was pulled off the syllabus of Mumbai University because local extremists objected to its content.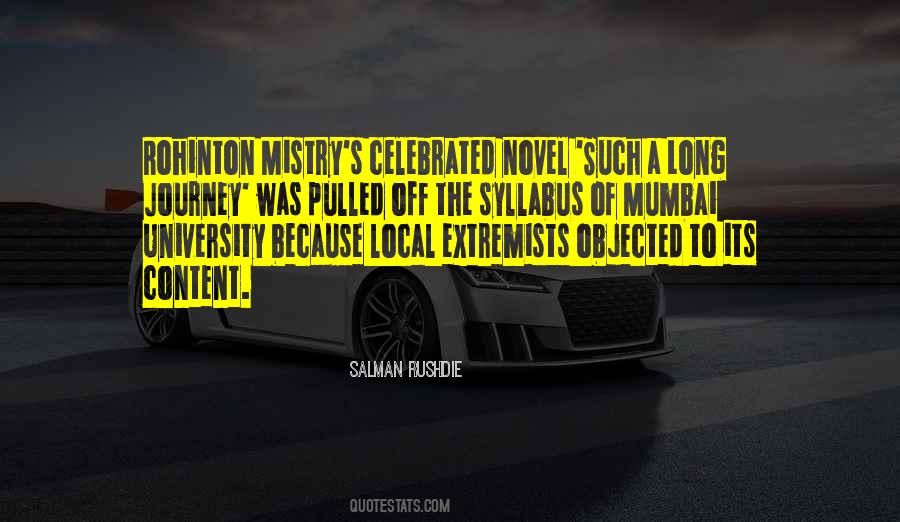 #58. World can be a bewildering place,and dreams and ambitions are often paths to the most pernicious of traps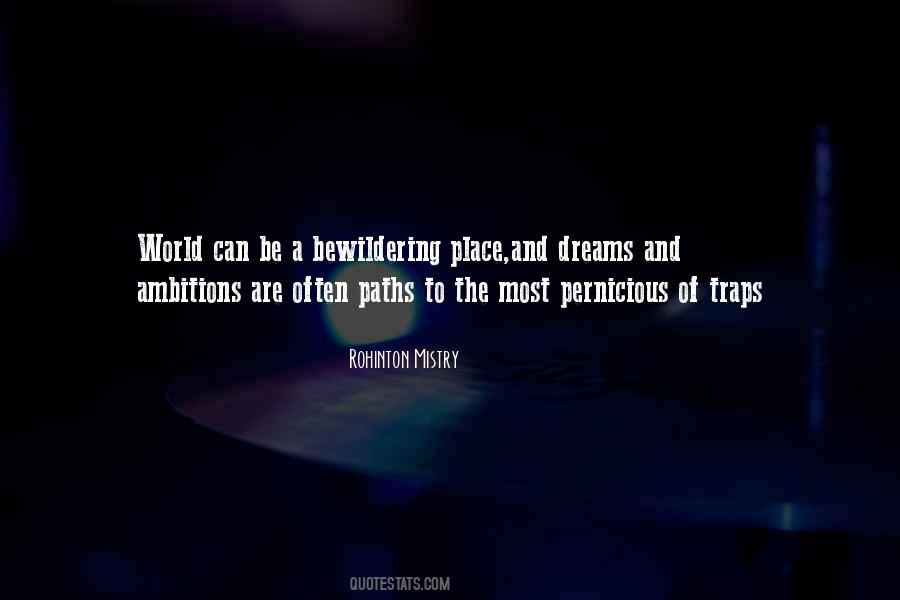 #59. Lately you are brooding too much about rights. Give up this dangerous habit.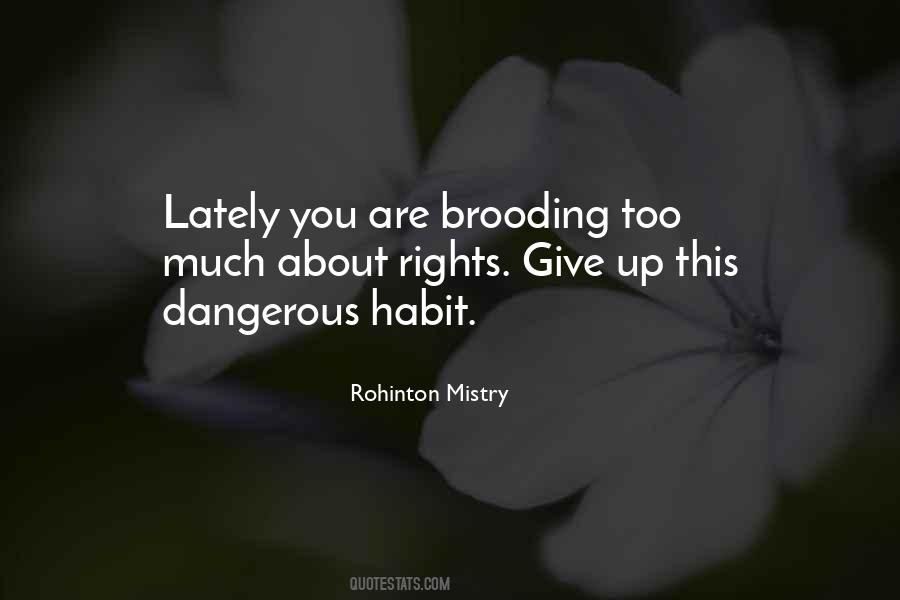 #60. That's the secret - to distract the senses. Have I told you my theory about them? I think that our sight, smell, taste, touch, hearing are all calibrated for the enjoyment of a perfect world. But since the world is imperfect, we must put blinders on the senses.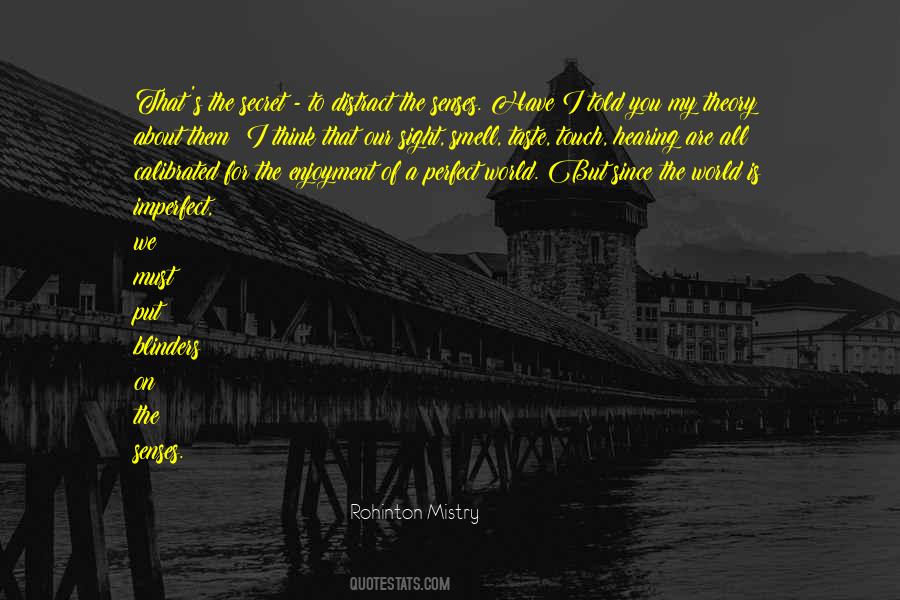 #61. The whole quilt is much more important than any single square.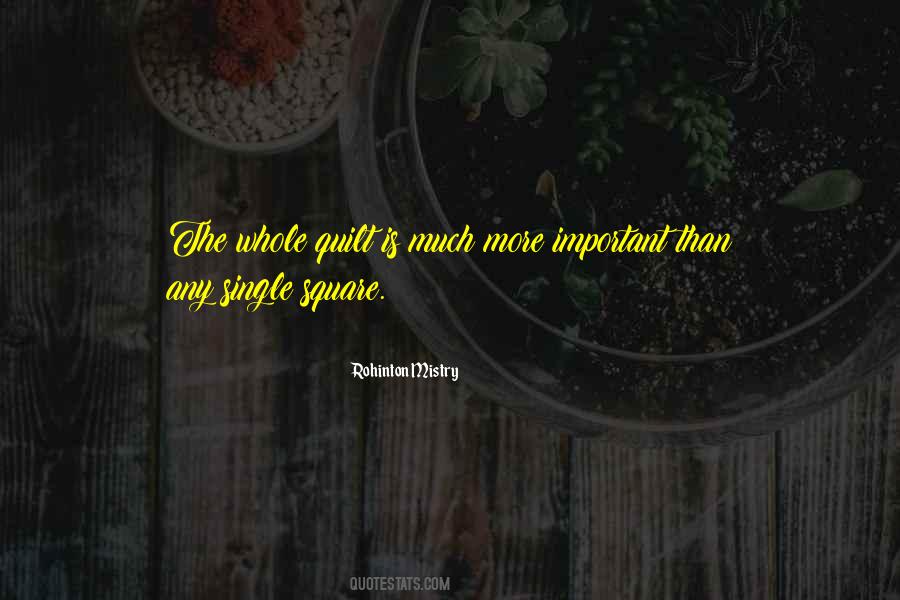 #62. Hell has ways of permeating heaven's membrane.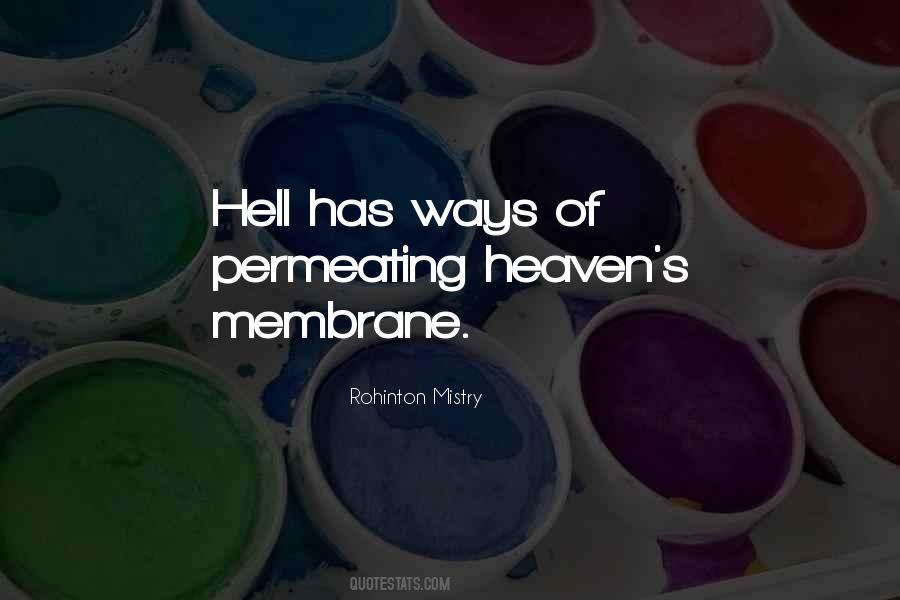 #63. He had learned that dignity could not be acquired from accoutrements and accessories; it cam unasked, it grew from one's ability to endure.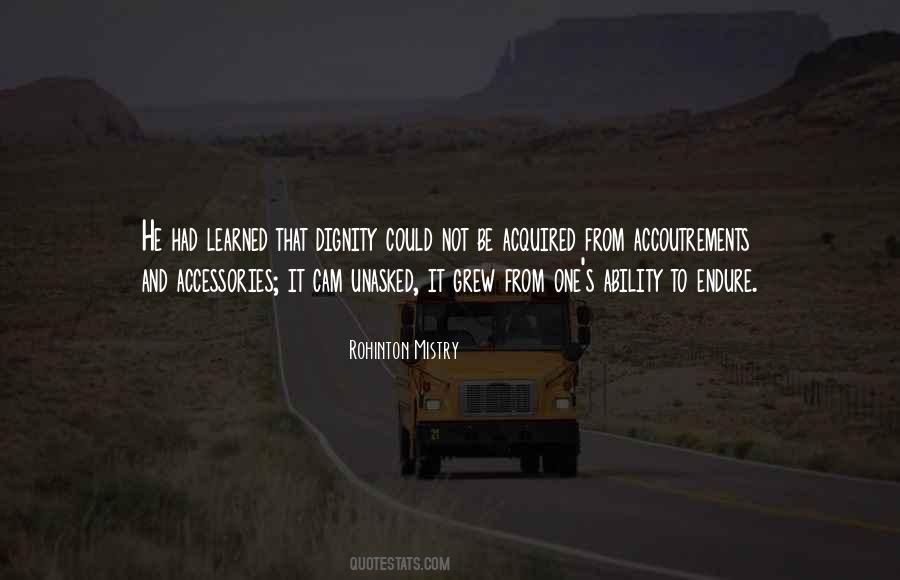 #64. Daughter-in-law is just a word. Call her anything you like. The hand of good fortune is not fussy about words.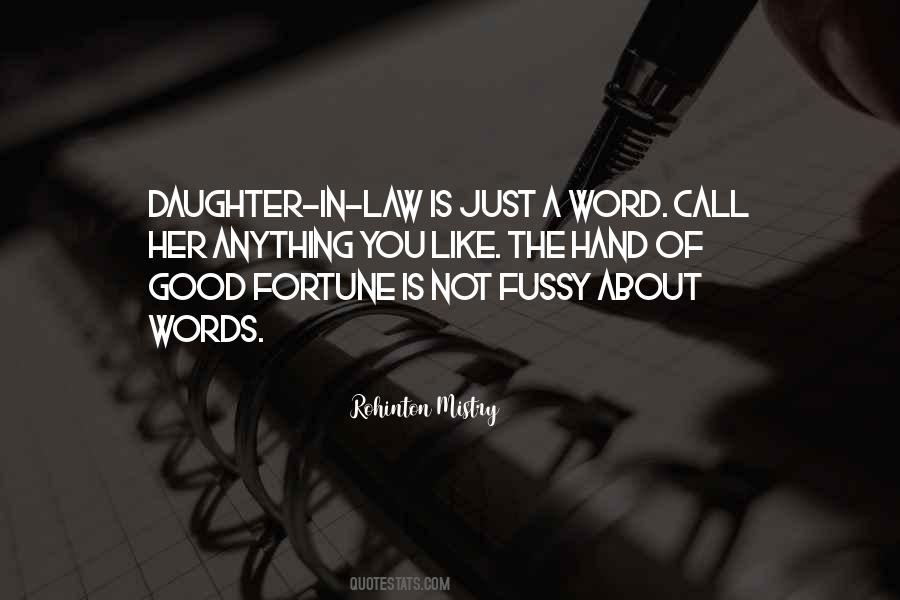 #65. But that was always the case. People hardly ever saw their children as they really were.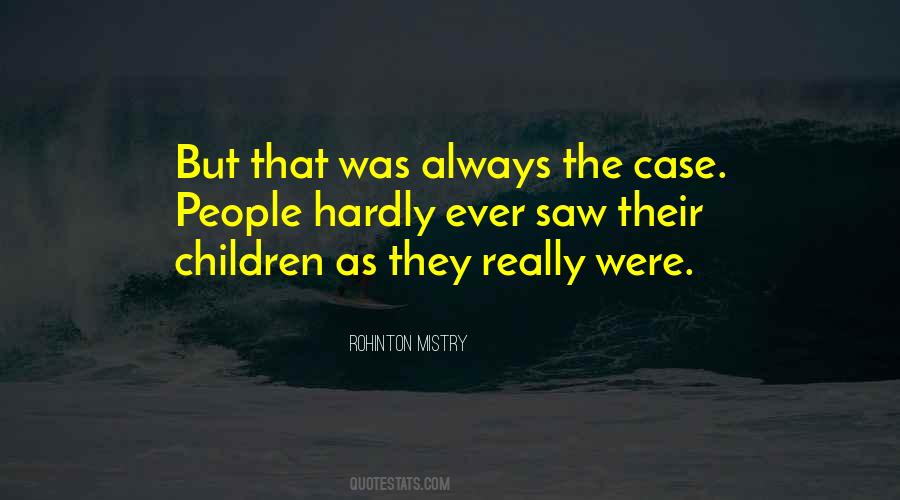 #66. Please always remember, the secret of survival is to embrace change, and to adapt. To quote, All things fall and are built again, and those that build them are gay.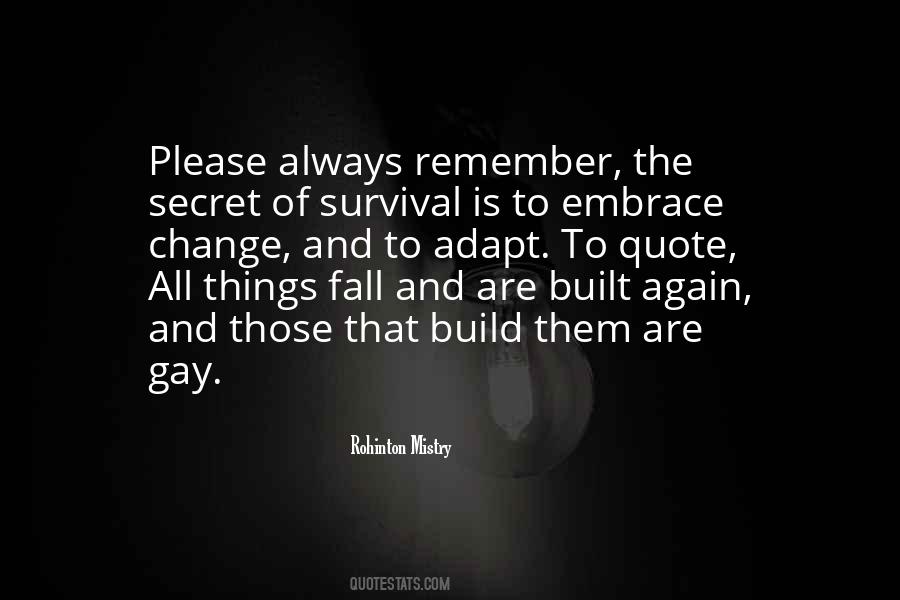 #67. Democracy is a see-saw between complete chaos and tolerable confusion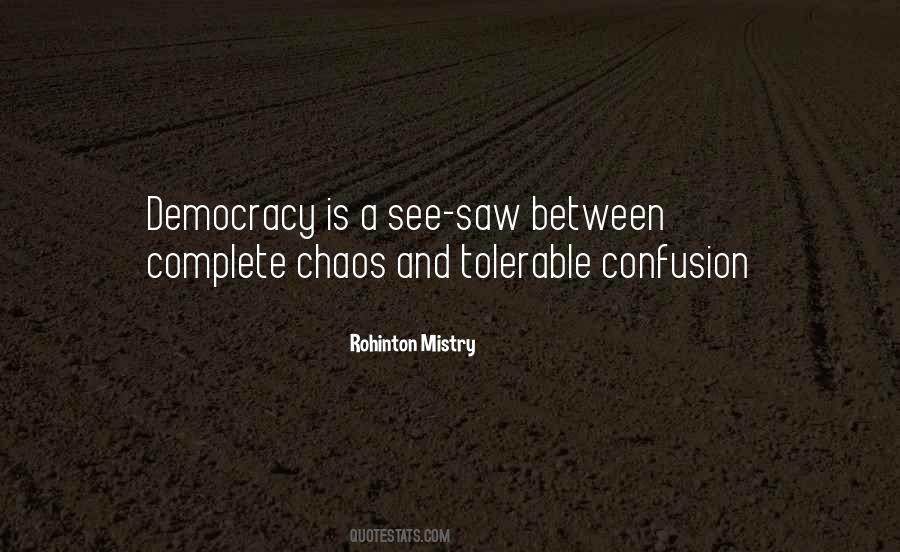 #68. In the broad sense, as a processing of everything one hears or witnesses, all fiction is autobiographical - imagination ground through the mill of memory. It's impossible to separate the two ingredients.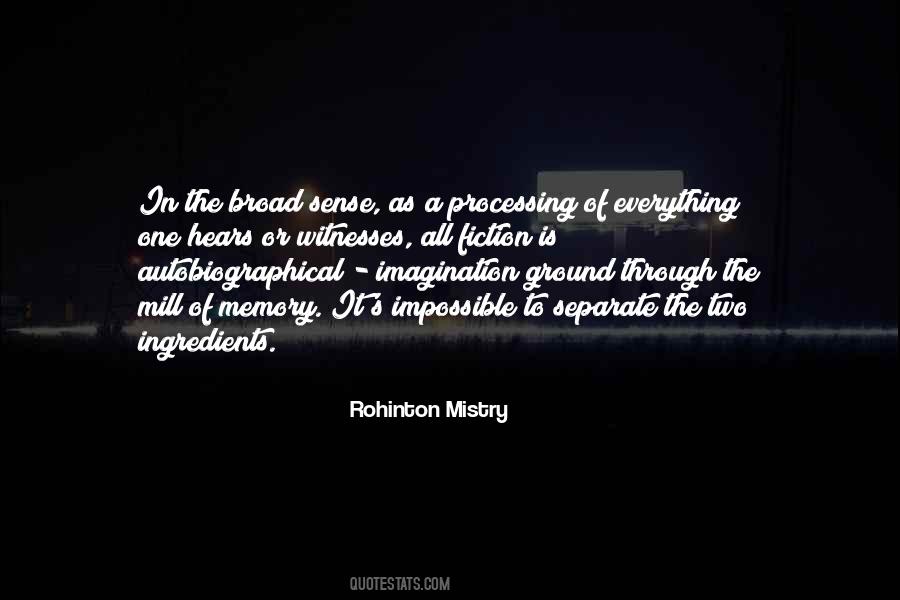 #69. Independence came at a high price: a debt with a payment schedule of hurt and regret.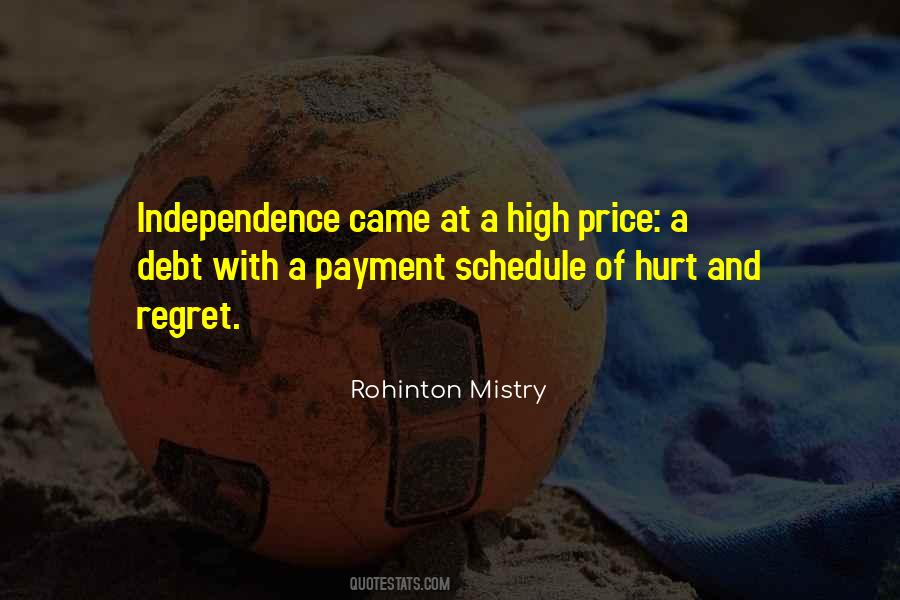 #70. Depression is a red herring," said Nariman. "I think a lot about the past, it's true. But at my age, the past is more present than the here and now. and there is not much percentage in the future.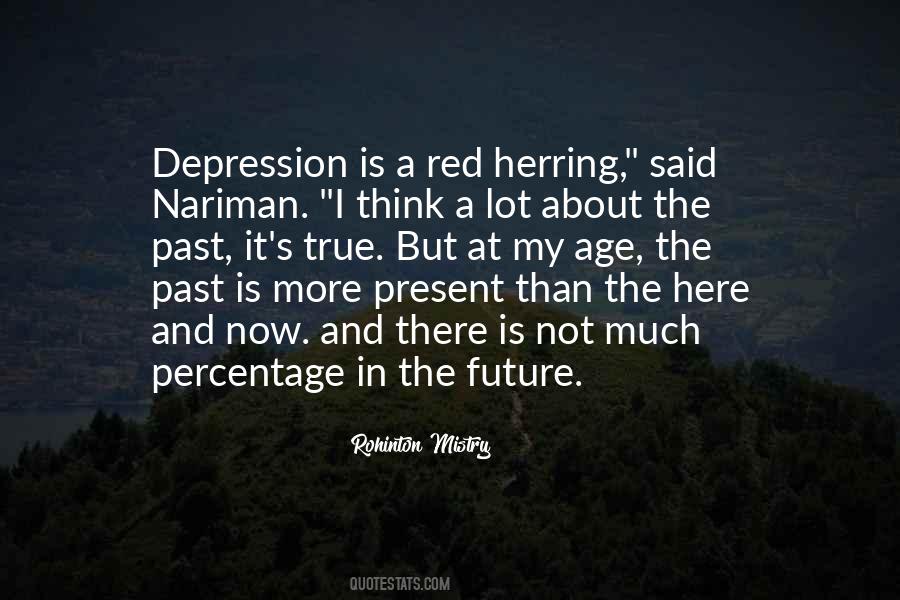 #71. The secret of survival was to balance hope and despair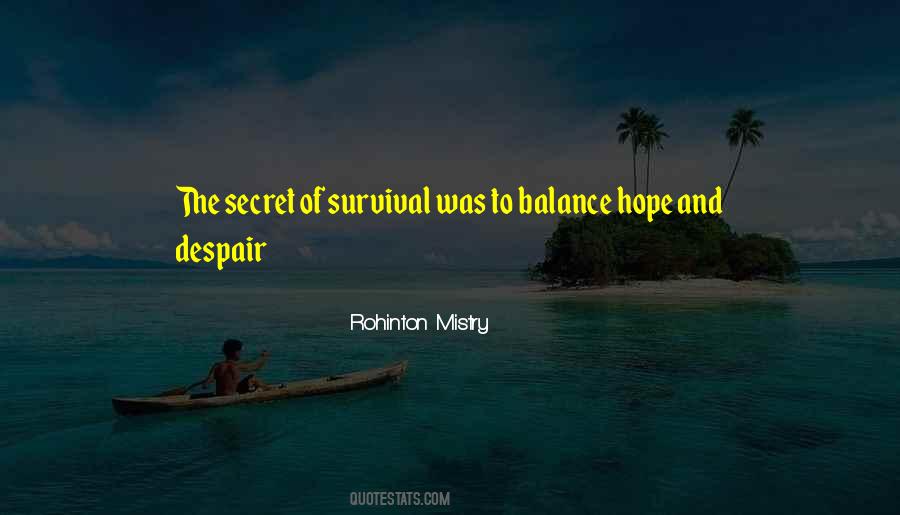 #72. How starved they seemed for ordinary kindness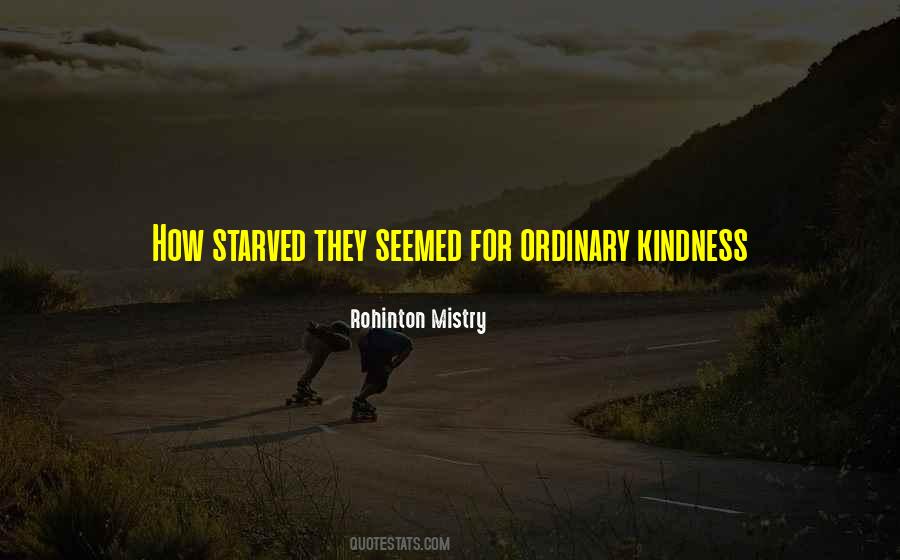 #73. After all, our lives are but a sequence of accidents - a clanking chain of chance events. A string of choices, casual or deliberate, which add up to that one big calamity we call life.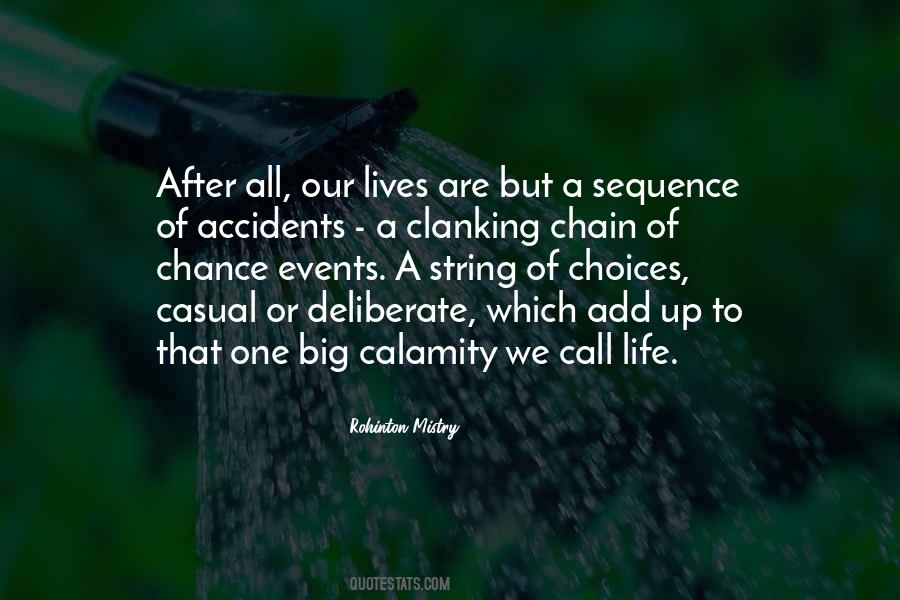 #74. He pivoted on one buttock and broke wind. Dukhi leaned back to allow it free passage, wondering what penalty might adhere to the offence of interfering with the waft of brahminical flatus.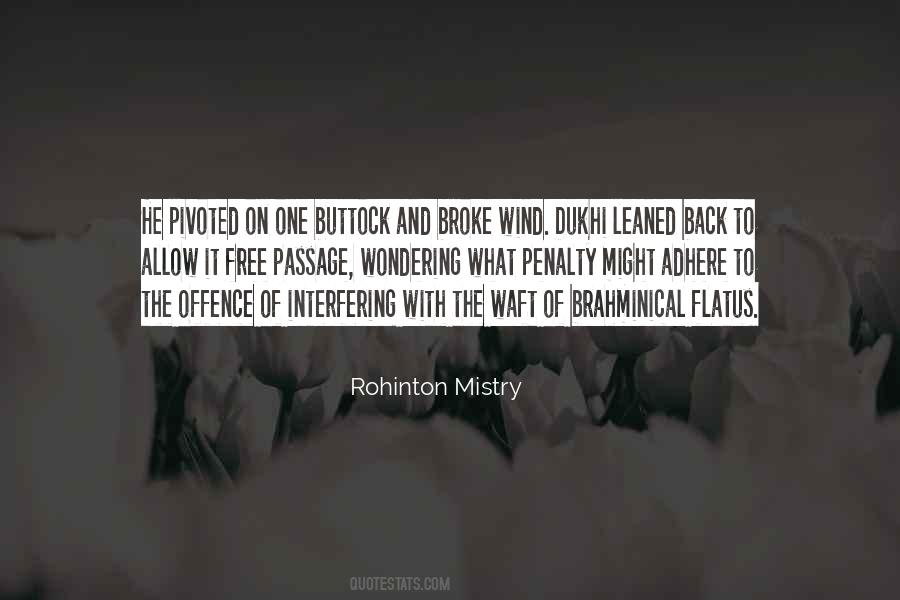 #75. Time had changed the magical to mundane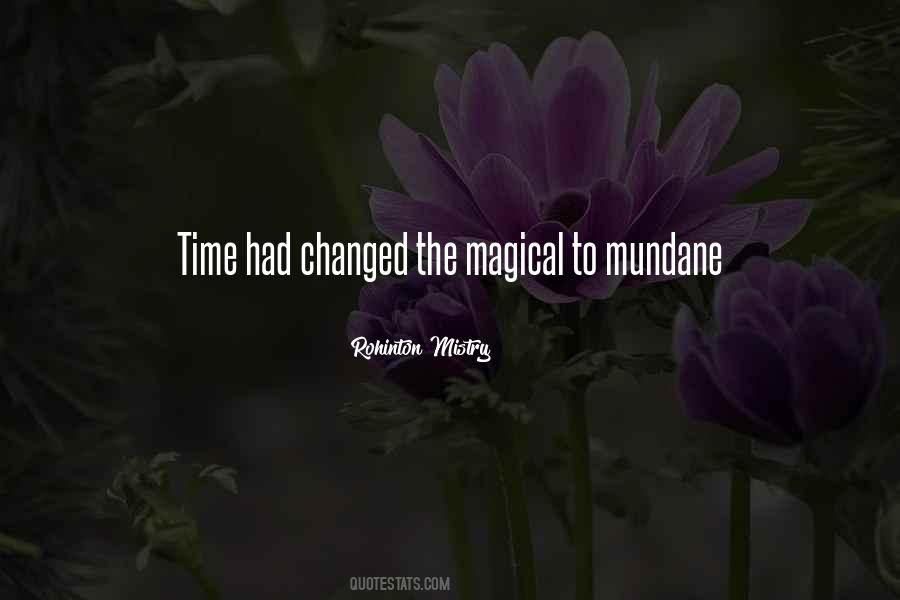 #76. The lives of the poor are rich in symbols.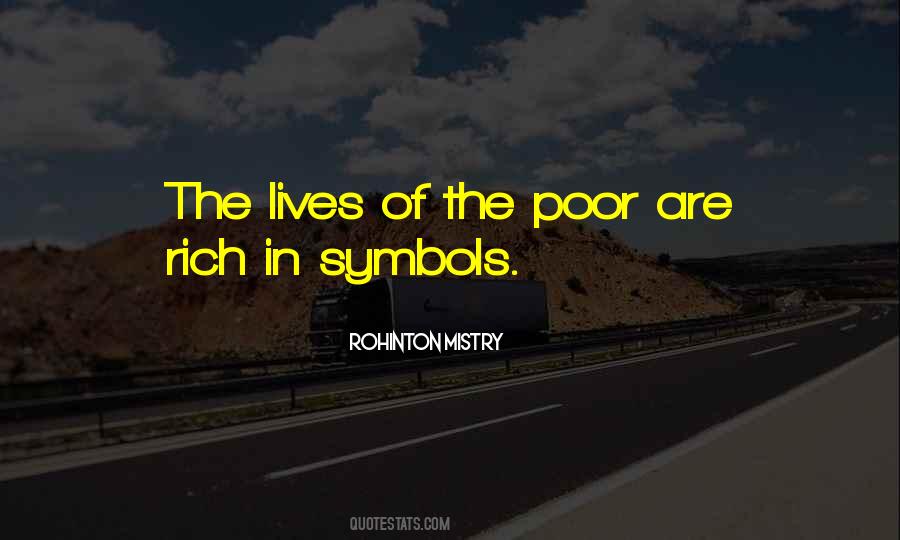 #77. Zoroastrianism is about the opposition of good and evil. For the triumph of good, we have to make a choice. We can enlist on the side of good by prospering, making money and using our wealth to help others.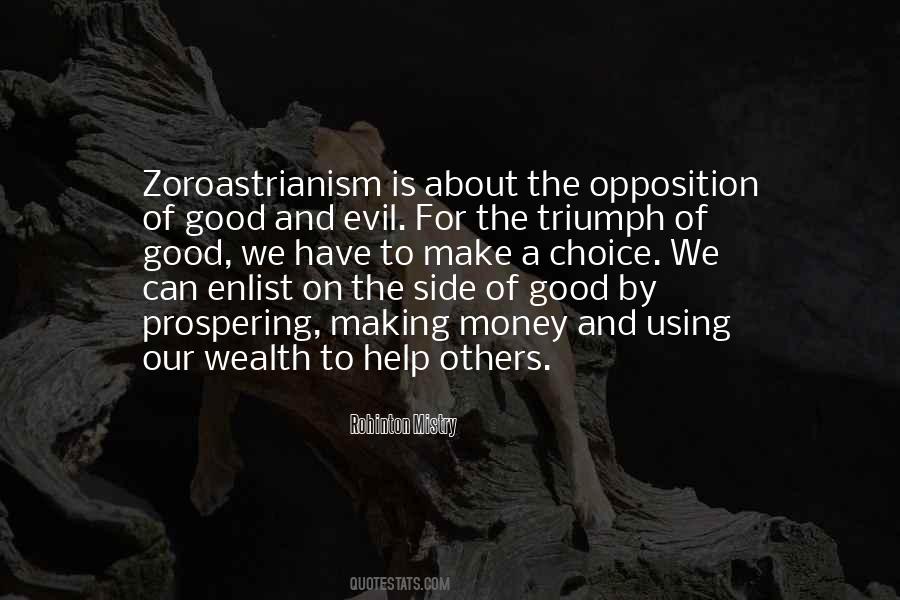 #78. The return of solitude was not quite as Dina expected it to be. These many years I made a virtue of inescapable reality, she thought, calling it peace and quiet.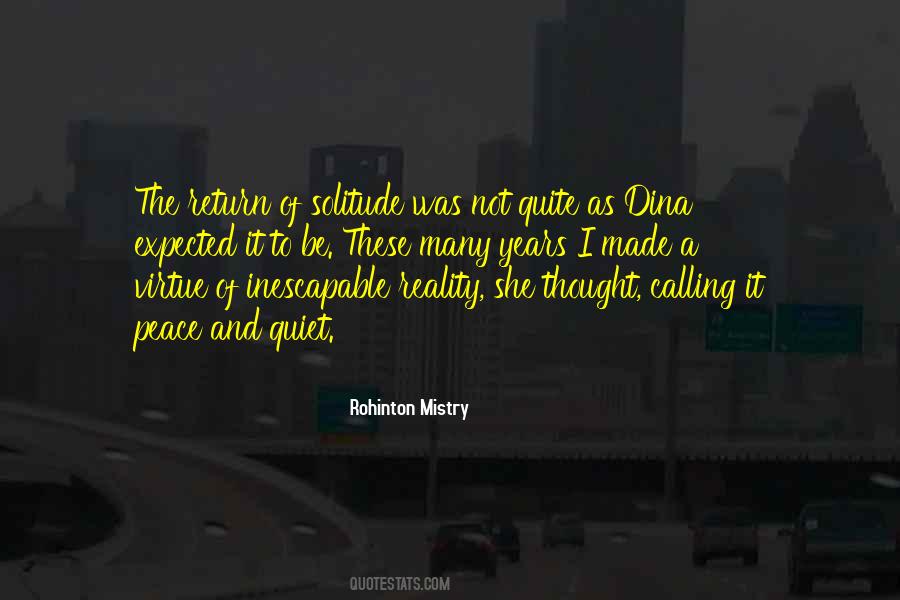 #79. Where was the line between compassion and foolishness, kindness and weakness? And that was from her position. From theirs, it might be a line between mercy and cruelty, consideration and callousness.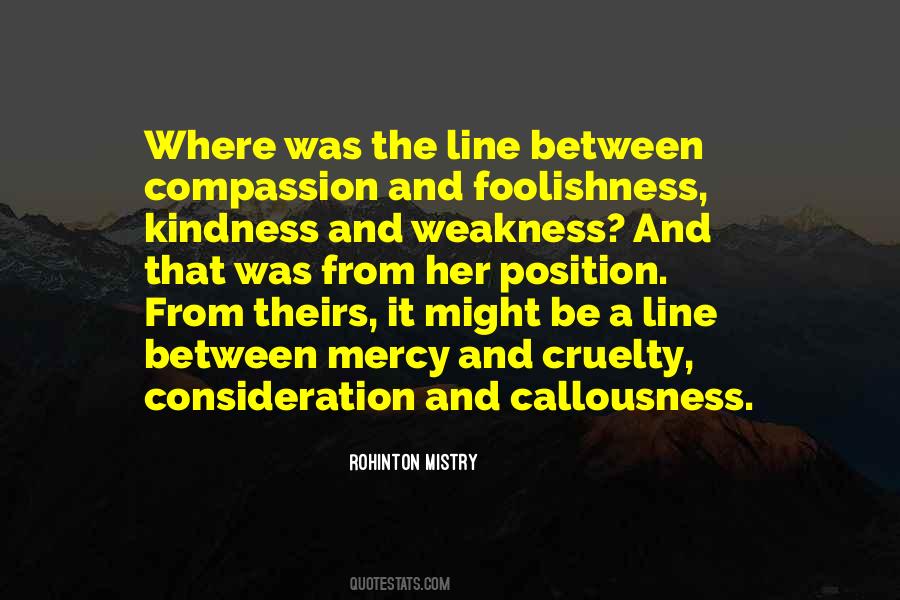 #80. There's only one way to defeat the sorrow and sadness of life - with laughter and rejoicing. Bring out the good dishes, put on your good clothes, no sense hoarding them.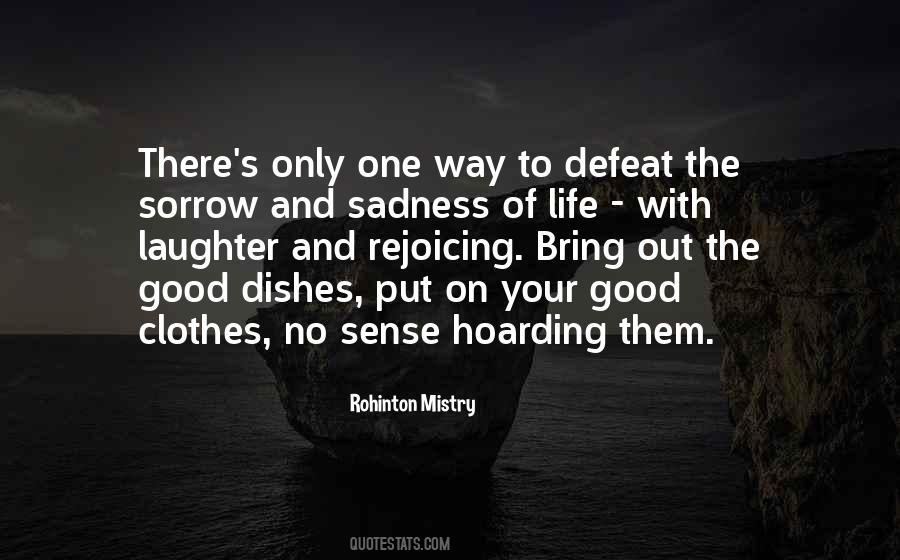 #81. How can time be long or short? Time is without length or breadth. The question is, what happened during its passing. And what happened is, our lives have been joined together.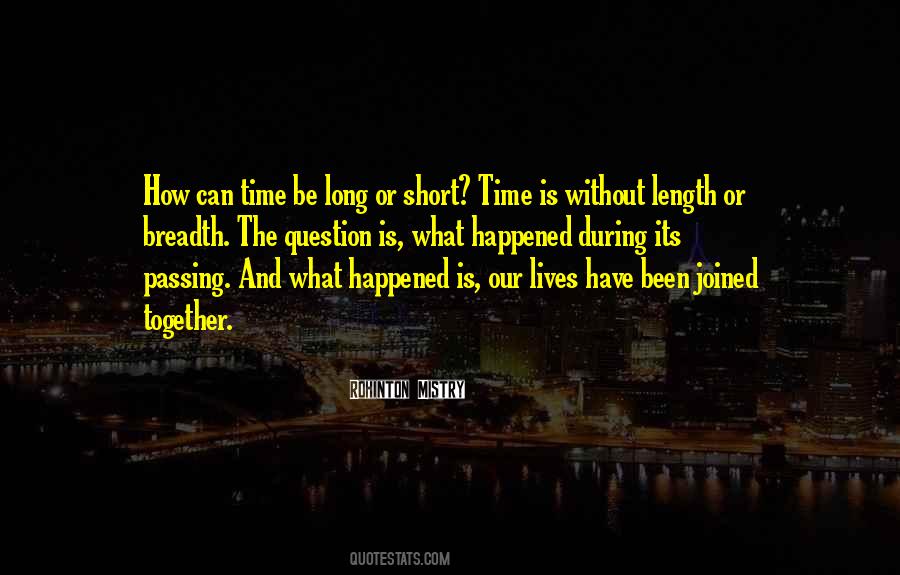 #82. He kept looking for new experiences, and though he was very successful at everything he attempted, it did not bring him happiness. Remember this, success alone does not bring happiness. Nor does failure have to bring unhappiness.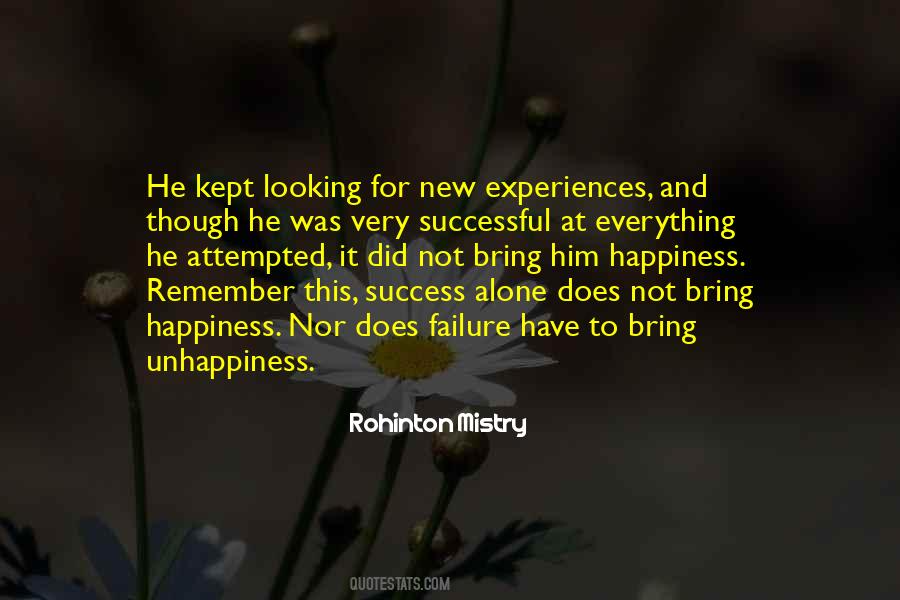 #83. Flirting with madness was one thing; when madness started flirting back, it was time to call the whole thing off.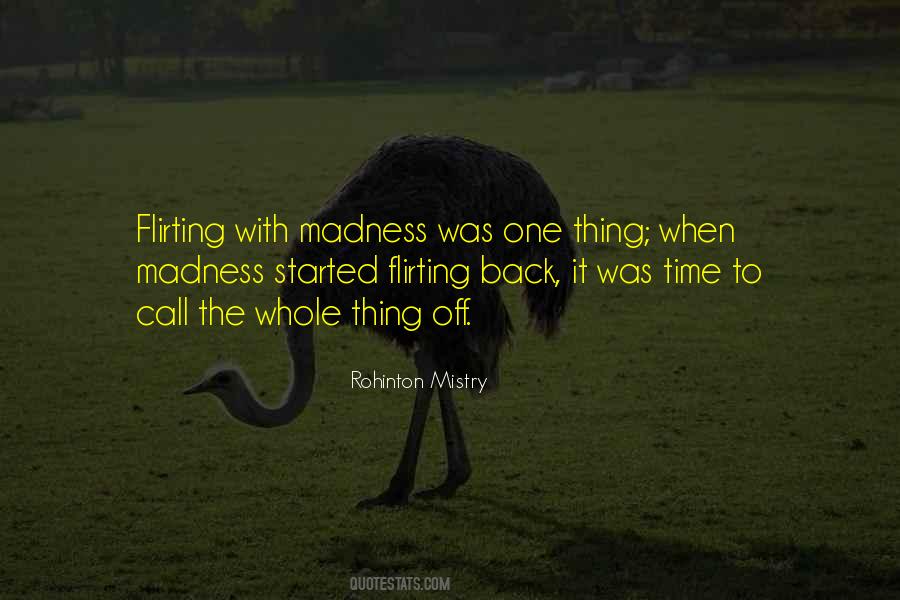 #84. Flirting with madness is one thing. But when madness starts flirting back, its time to call the whole thing off.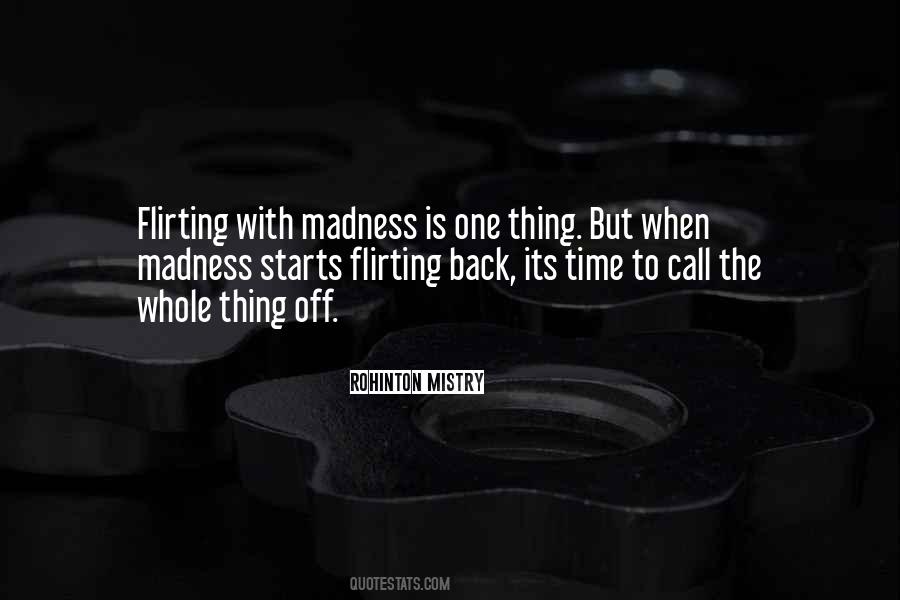 #85. Distance was a dangerous thing, she knew. Distance changed people.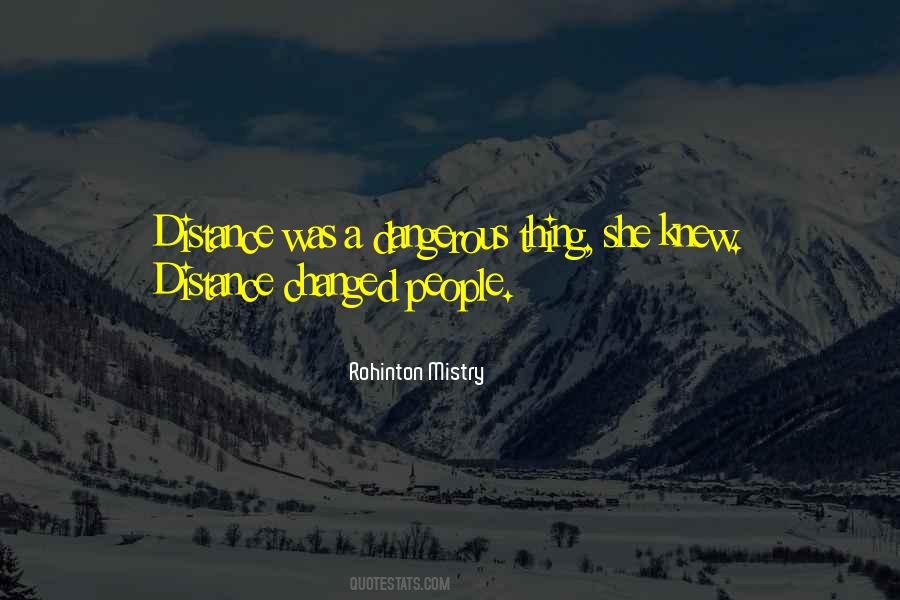 #86. Hahnji, mister, you must be patient. Before you can name that corner, our future must become past.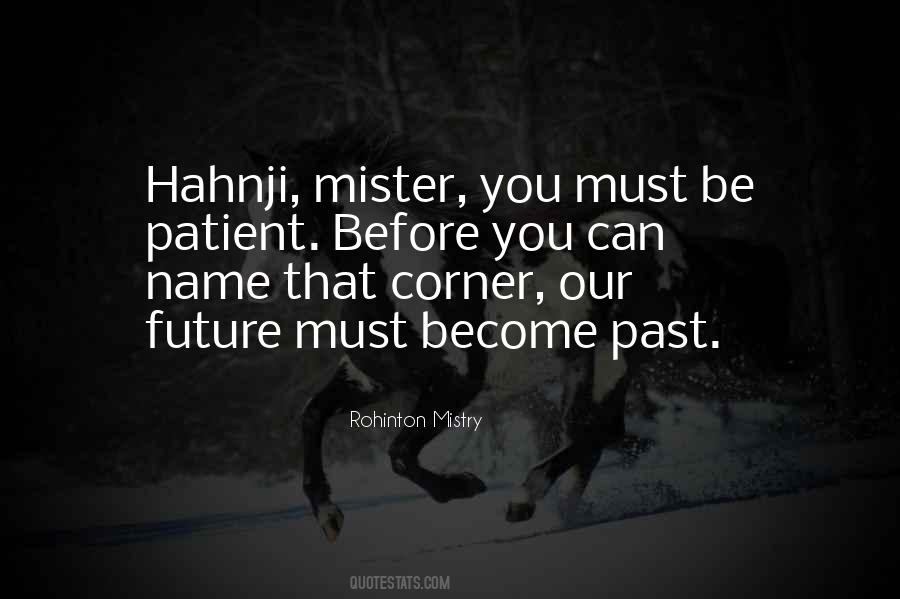 #87. Walk, first, through the fire, then philosophize ...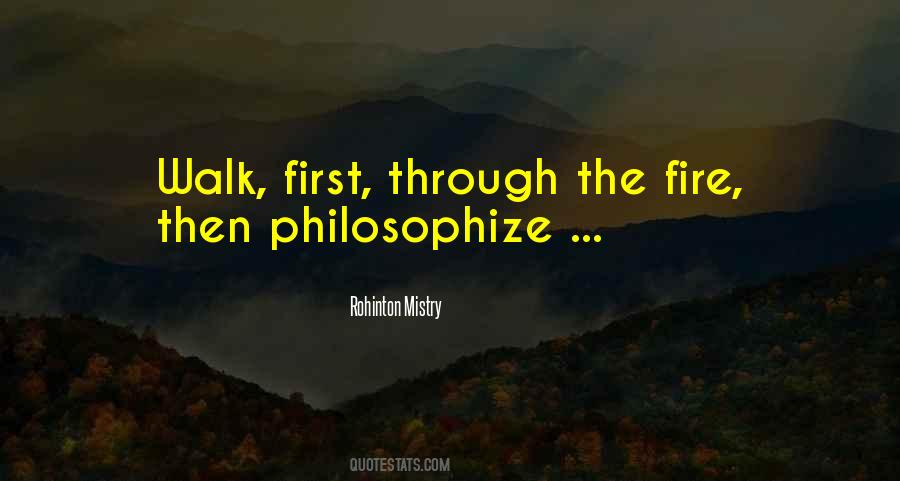 Famous Authors
Popular Topics