Real Life Lessons Famous Quotes & Sayings
List of top 74 famous quotes and sayings about real life lessons to read and share with friends on your Facebook, Twitter, blogs.
Top 74 Quotes On Real Life Lessons
#1. your real self always attracts your real enemies and shows your real companions. - Author: Ernest Agyemang Yeboah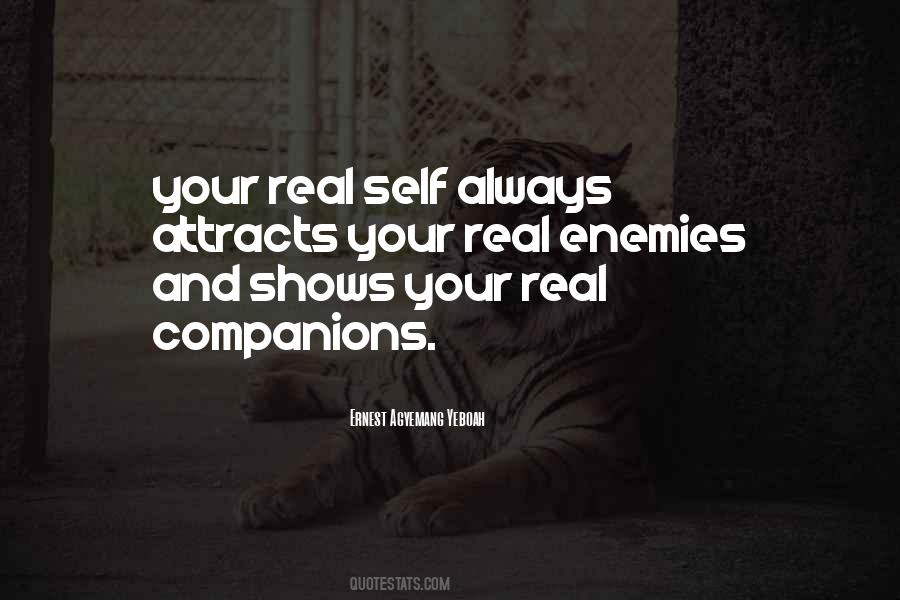 #2. Fuck the ones who hurt you
Stop thinking about them,
Get on with your own life
They'll eventually come back with apologies
And you'll gladly accept them; as you keep growing with your life. - Author: Nikki Rowe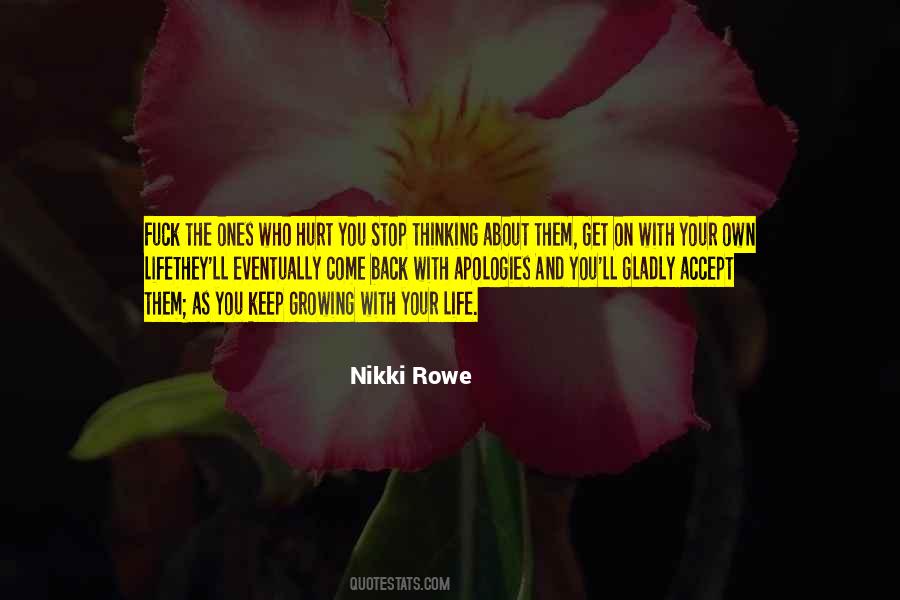 #3. Real blindness is the absence of the knowledge that one is blind. - Author: Craig D. Lounsbrough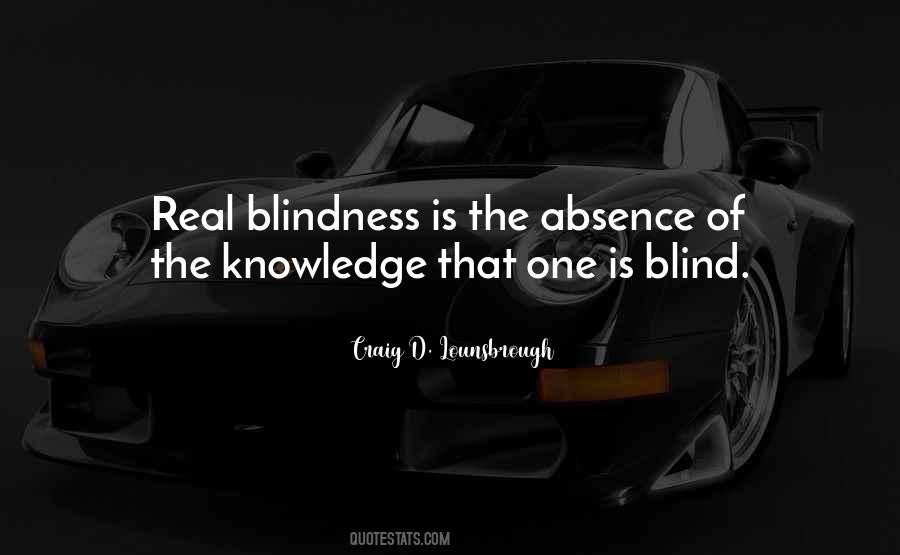 #4. It's just a feeling I have. What you see with your eyes is not necessarily real. My enemy is, among other things, the me inside me. - Author: Haruki Murakami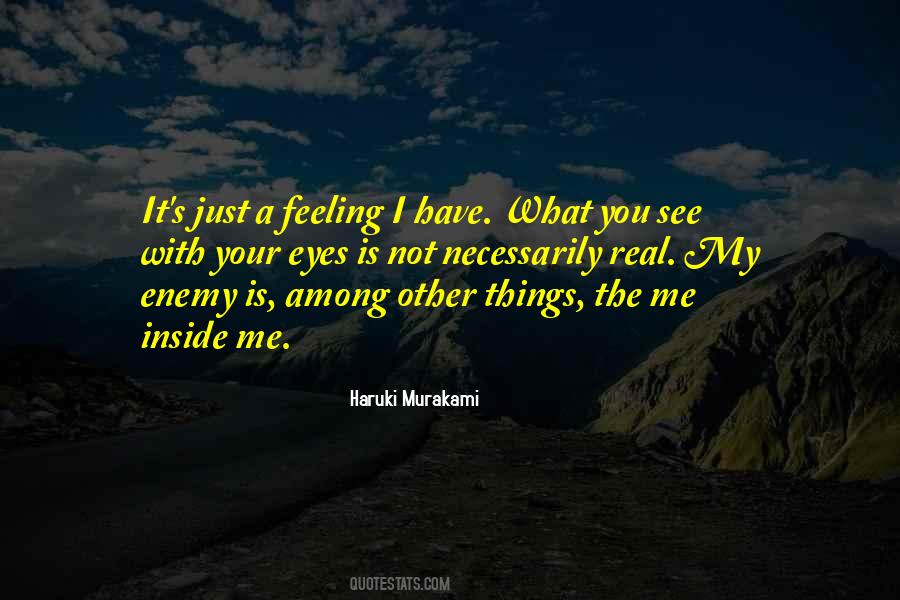 #5. I grew up - for a while, the only show I could watch if I hadn't finished my homework was 'The Simpsons,' because I think my parents saw that there was some real-life lessons to take from that. - Author: Tyler Ritter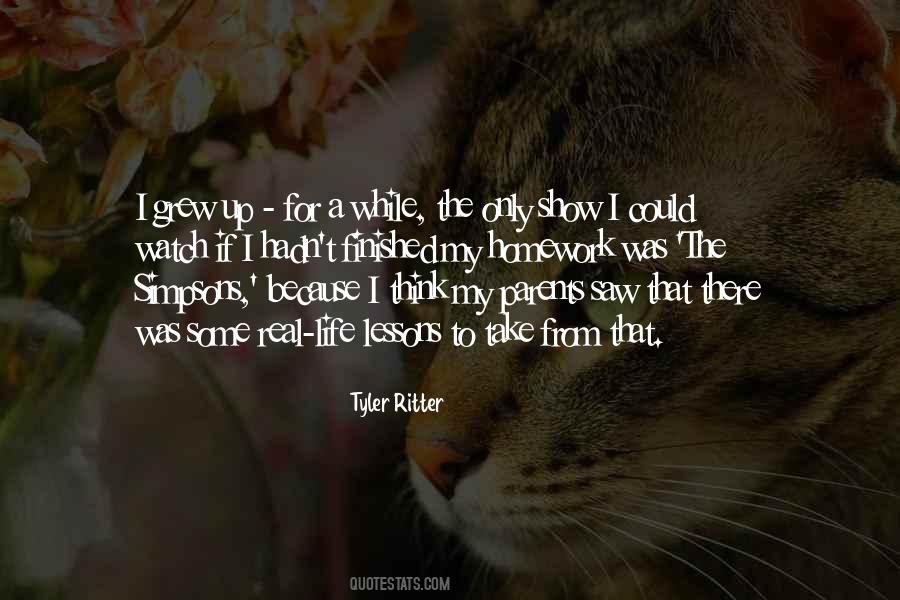 #6. Open up your eyes for me people, the prophecies are true and the beast is real. - Author: Jonathan Anthony Burkett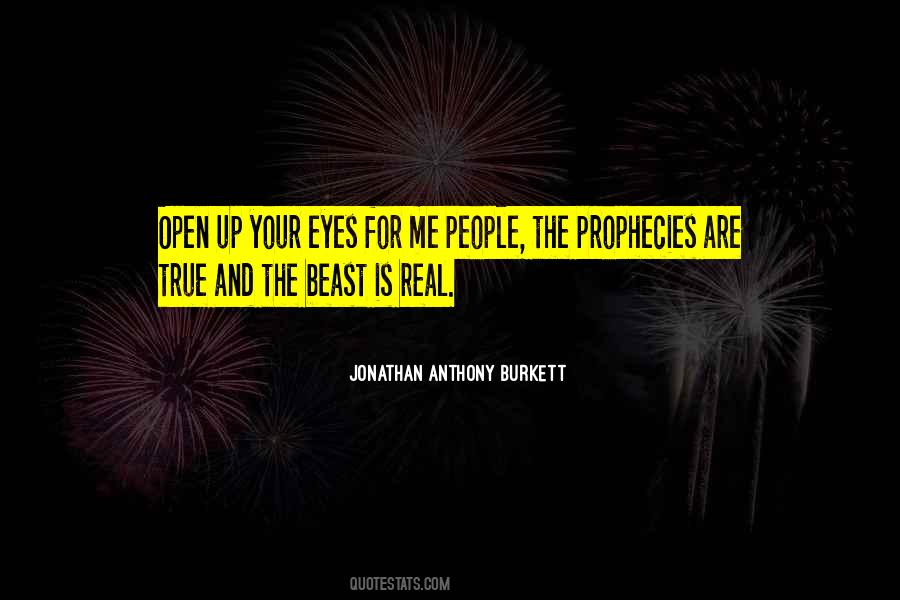 #7. And I hope above all you give your heart to someone again no matter how many broken promises you have recieved. - Author: Nikki Rowe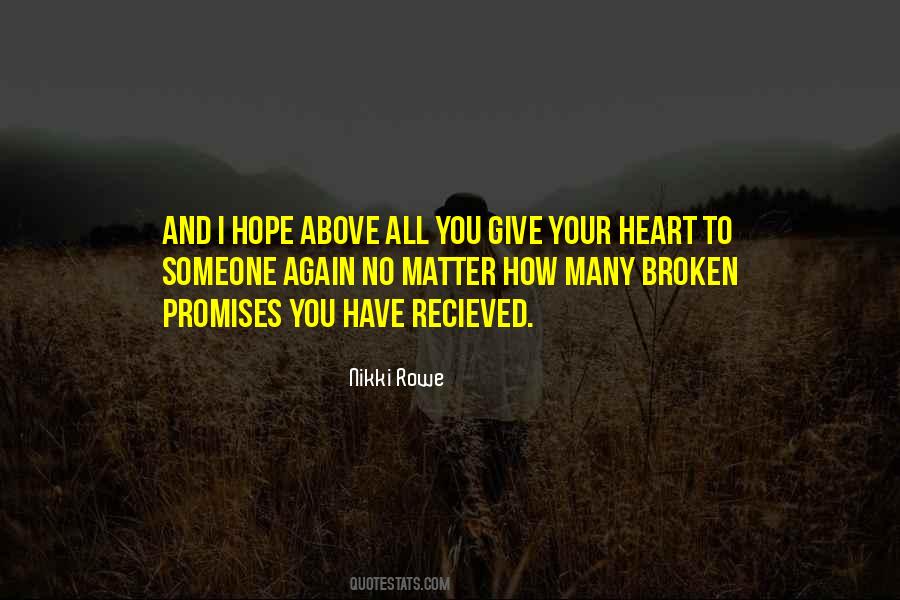 #8. Fictional characters also evolve, the way human being do in real life. - Author: Saumya Kaushik...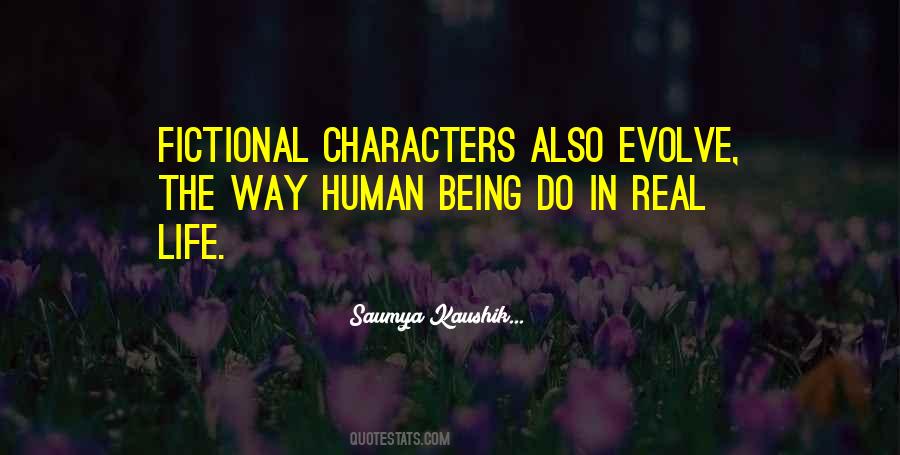 #9. Life is the only real teacher. It offers many experiences ... But the lessons of experience are hidden. - Author: Dan Millman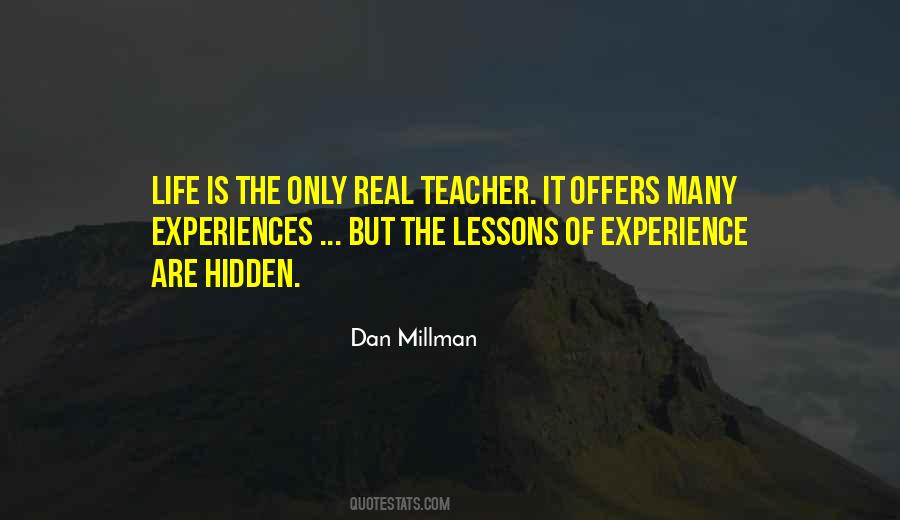 #10. Shared Happiness gives real Happiness - Author: Amit Gupta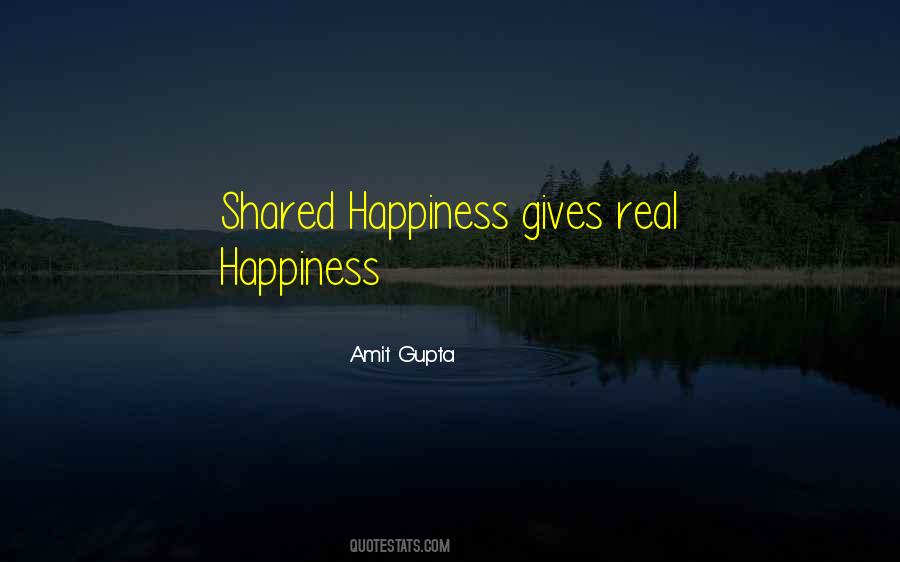 #11. Life is real, not ideal. - Author: Heather Muzik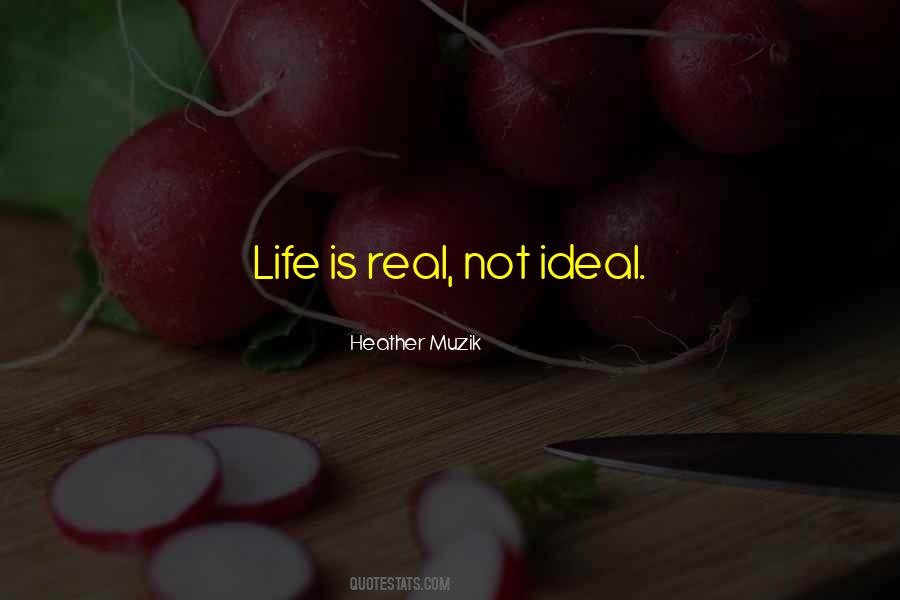 #12. I'm just saying it doesn't always have to be spirits and magic. Sometimes hauntings are in your mind. It doesn't make them less real. - Author: Kendare Blake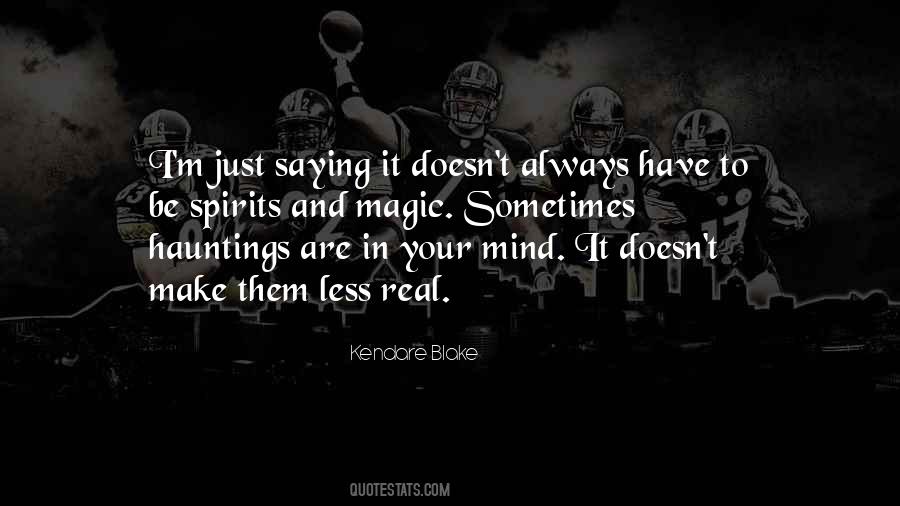 #13. Reality is never what you imagined it would be. Sometimes it's better. Sometimes it's worse. And sometimes it's just different. It's not worth wasting time and energy trying to predict how things are going to turn out. Just go with the flow and keep your eyes and ears peeled. - Author: Abby Rosmarin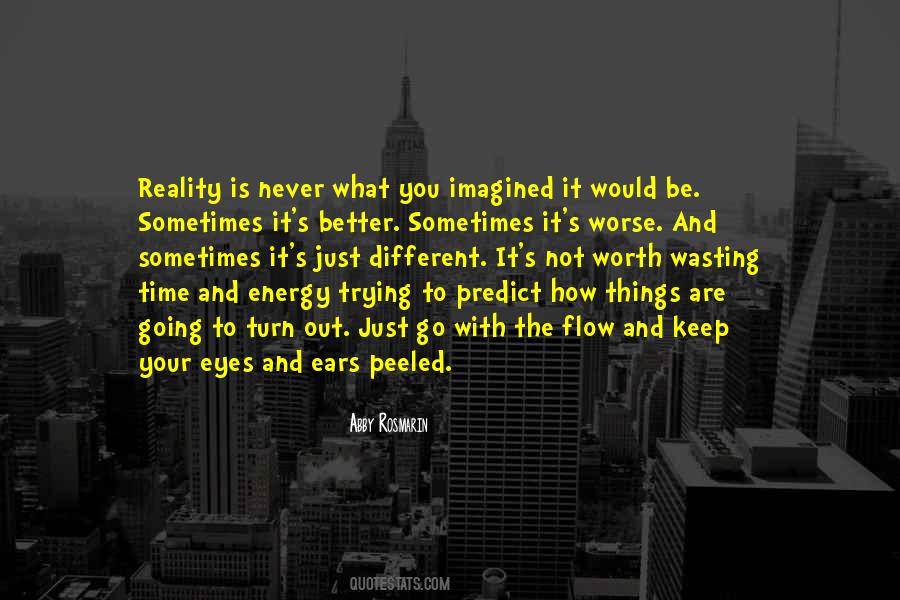 #14. If only education will aim at teaching learners' real life and life in books and not just books, learners will learn and understand real life and not just books, and they will dare to face life with real life lessons and lessons from books! - Author: Ernest Agyemang Yeboah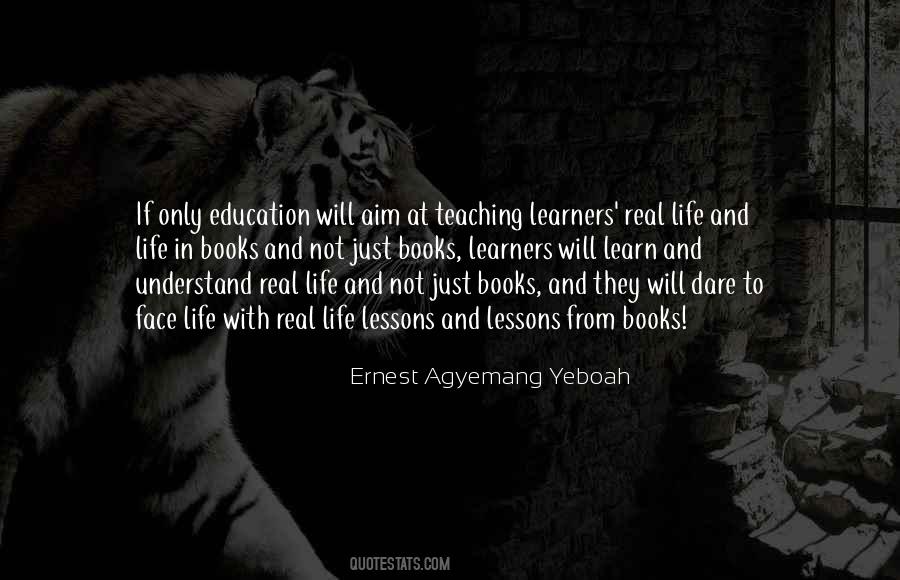 #15. It is about simple awareness - awareness of what is so real and
essential, so hidden in plain sight all around us, that we have to keep
reminding ourselves, over and over: This is water, this is water. - Author: David Foster Wallace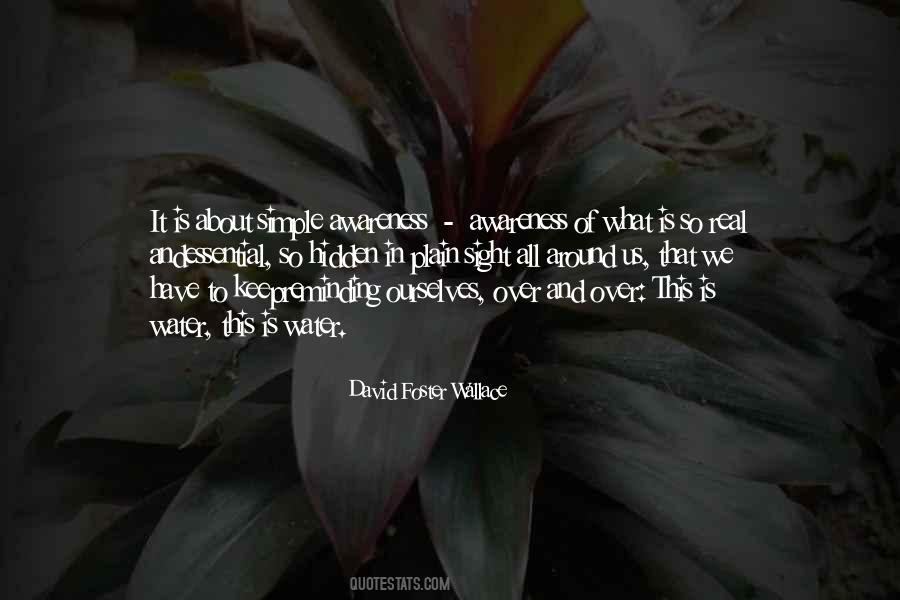 #16. We'd met at a carefree time, a moment full of promise, in its place now were the harsh lessons of the real world. - Author: Nicholas Sparks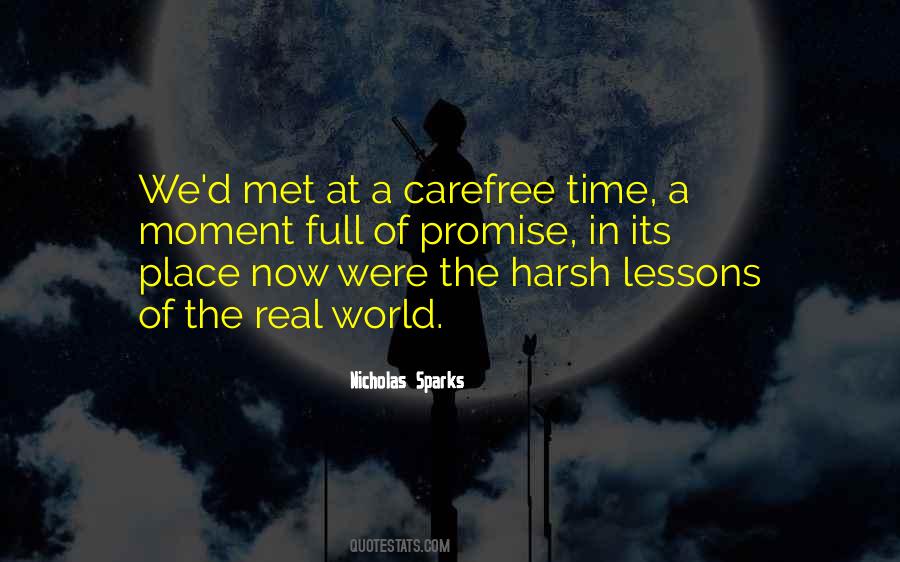 #17. After two decades there she was, in front of him, almost within touching distance, not faded like in his dreams, but bright and clear and vividly real, looking comfortably, almost defiantly, the same as she always had and then everything she had never been. - Author: Tan Redding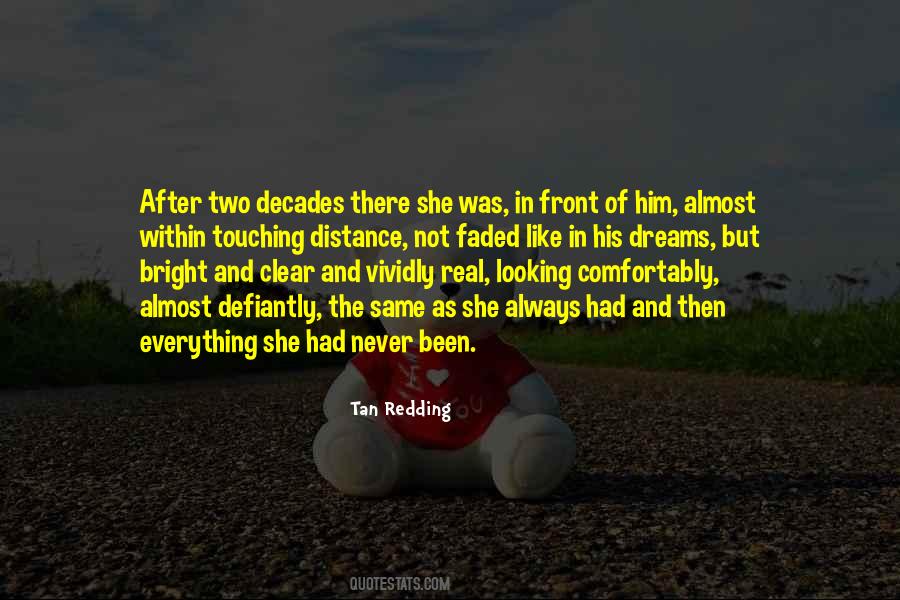 #18. Never back down from a real challenge. They give the best lessons in life. - Author: Lil' Wayne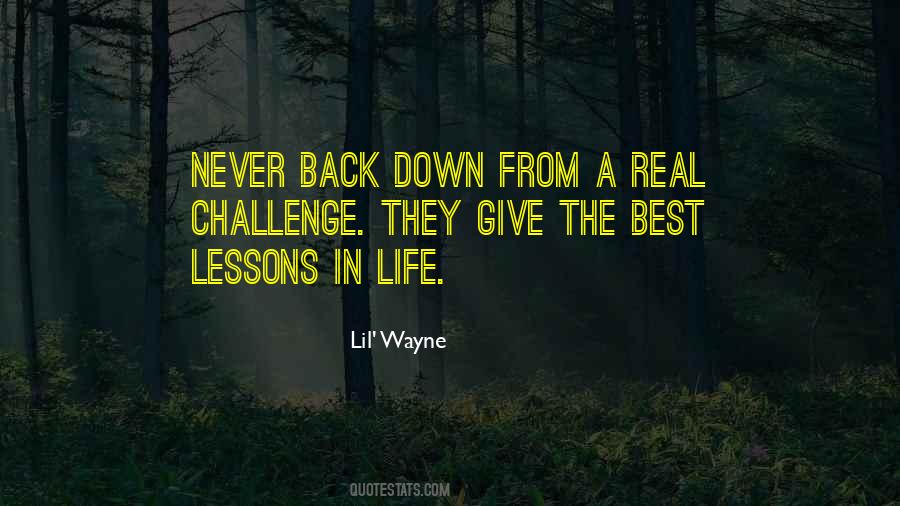 #19. less small talk
and more real talk. - Author: Nikki Rowe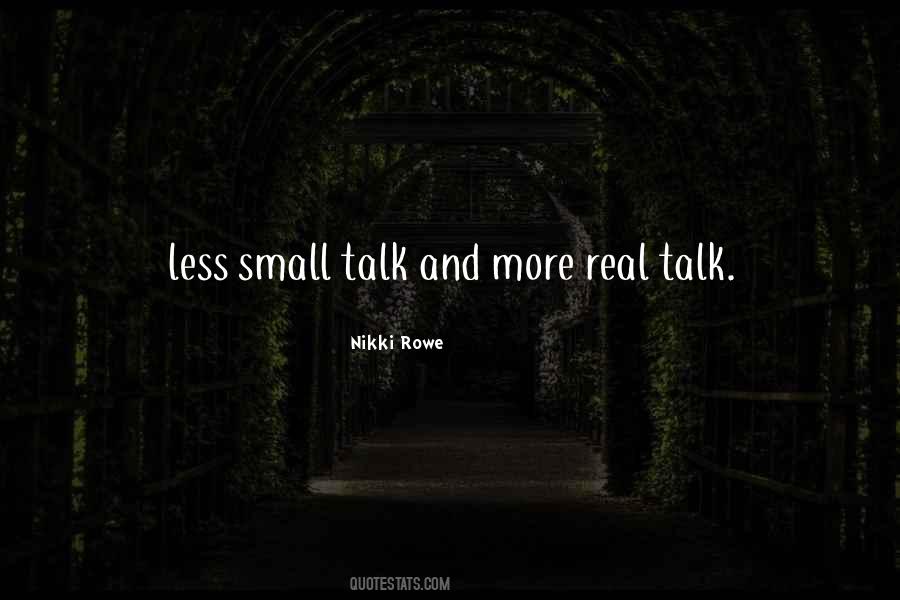 #20. Some people are born to survive. No matter what comes their way, no matter how much pain is dealt them, they live." ~Mercy~ - Author: Lucian Bane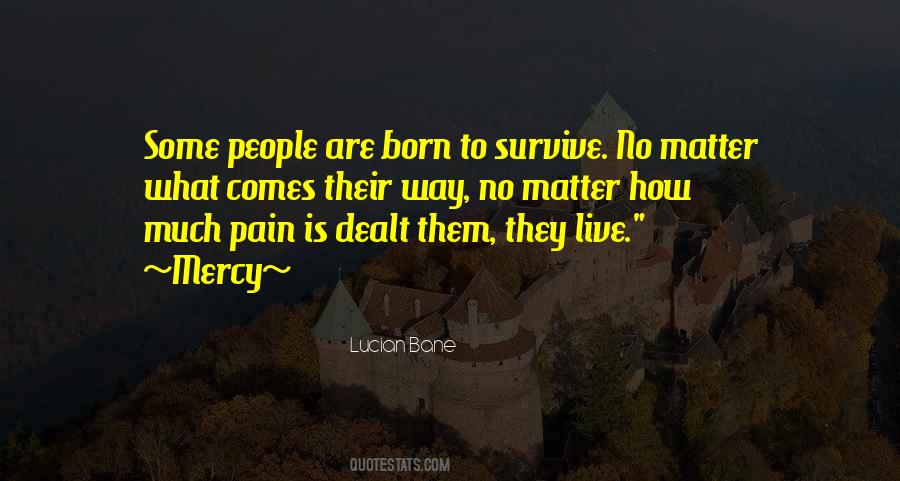 #21. There is no such thing as Hardcore Philosophy or Hardcore Science. Real Science and Real Philosophy do not destroy each other, they simply fulfil and enrich each other. - Author: Abhijit Naskar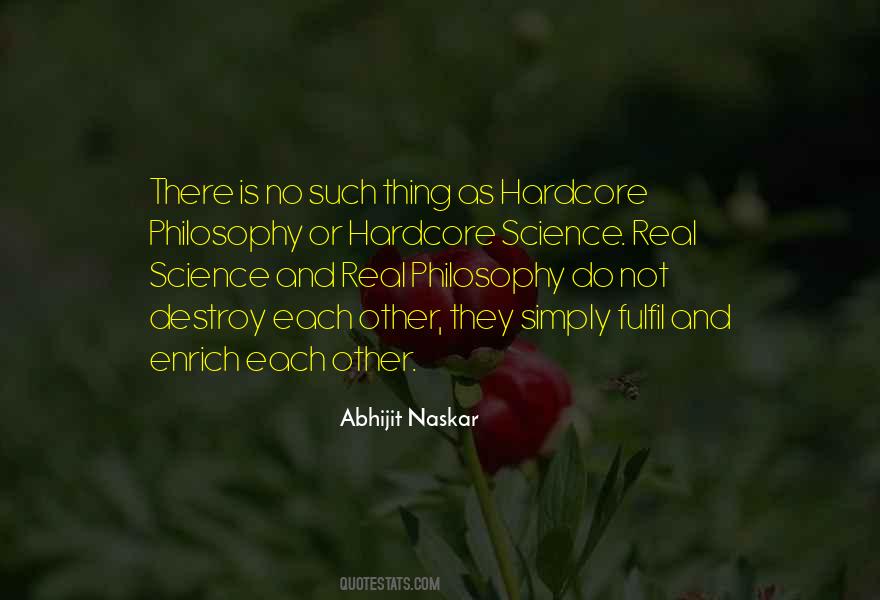 #22. The past ignorance has great lessons for us in our present day. Until we take real lessons from the past ignorance which led us into our present situation, we shall always see shadows of the past in the present. - Author: Ernest Agyemang Yeboah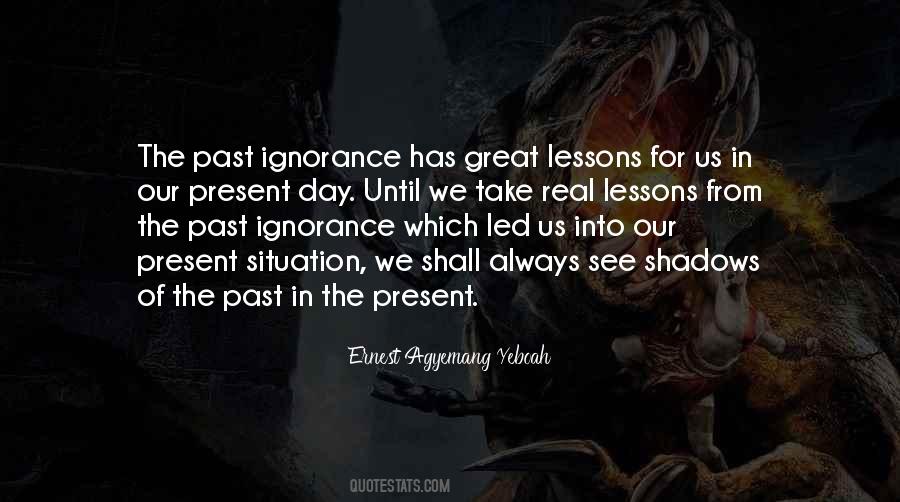 #23. Remember, there are no real failures in life, only results. There are no true tragedies, only lessons. And there are no problems, only opportunities waiting to be recognized as solutions by the person of wisdom. - Author: Robin Sharma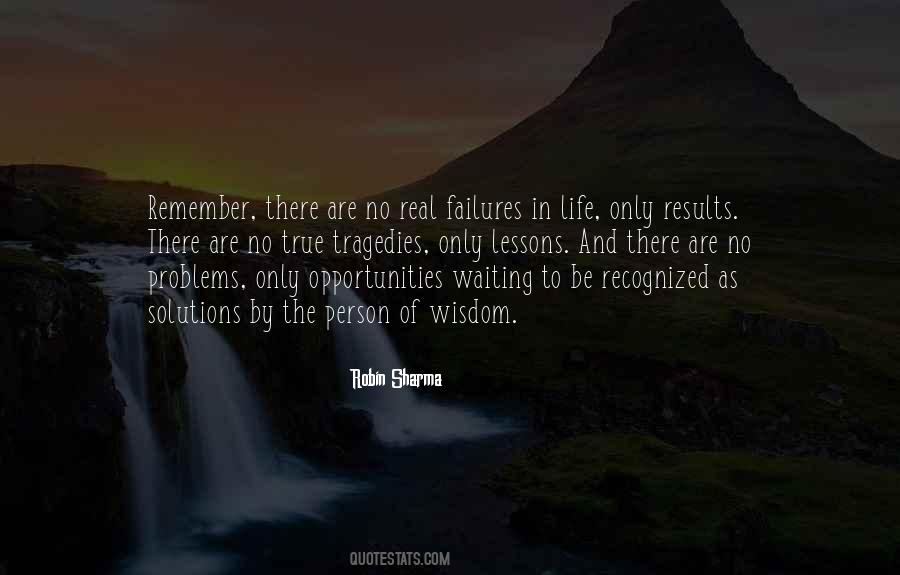 #24. Health is real wealth and peace of mind is real happiness. Plant seeds which will bear colorful flowers and make the garden of your life bloom with their fragrance. - Author: Sanchita Pandey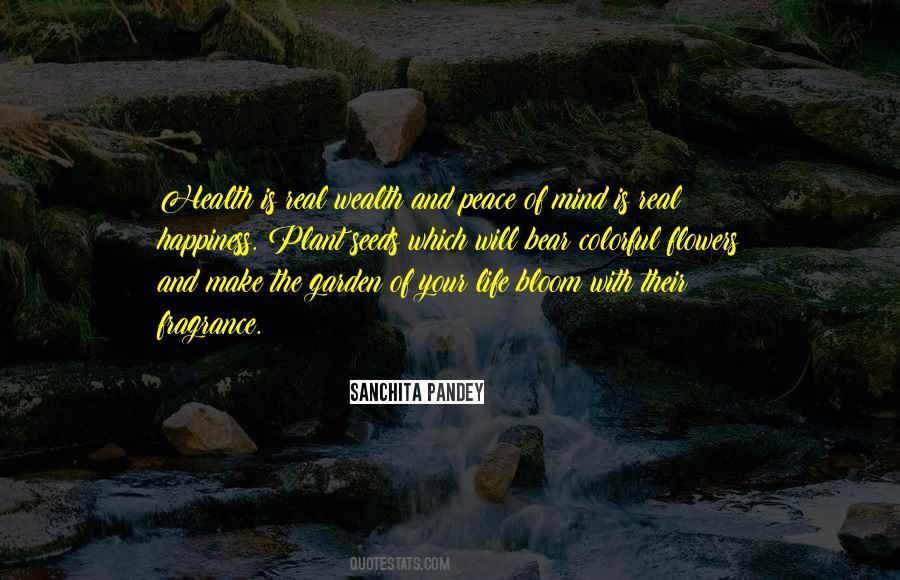 #25. A static action is never an action. A real action is an action in motion! Dare to do something! - Author: Ernest Agyemang Yeboah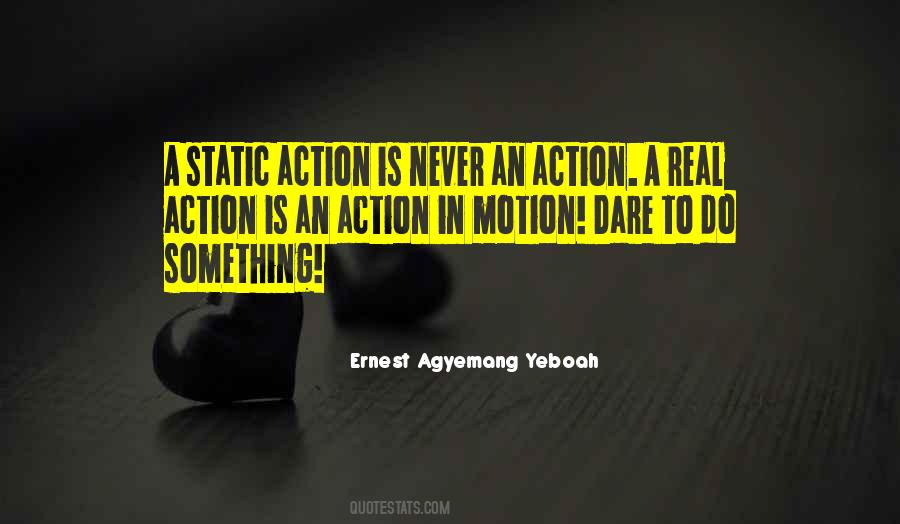 #26. It is not about giving her the world, it is all about making her realize that she is the only one in it. - Author: Nehali Lalwani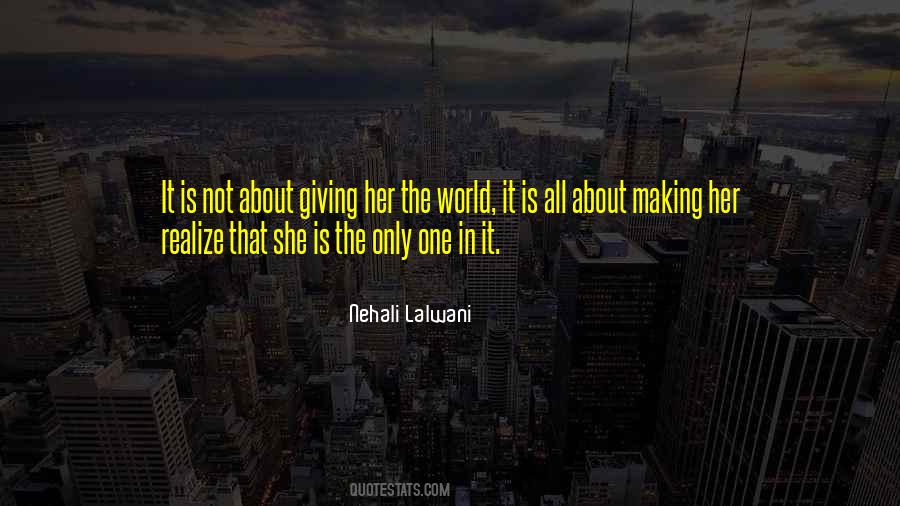 #27. Your words may be heard but your attitude will be felt. Your attitude reveals your character so never try to deceive anyone with mere words. Word/Talk is cheap but character is key. It costs nothing to be authentic. Learn to be a man or woman of substance! - Author: Kemi Sogunle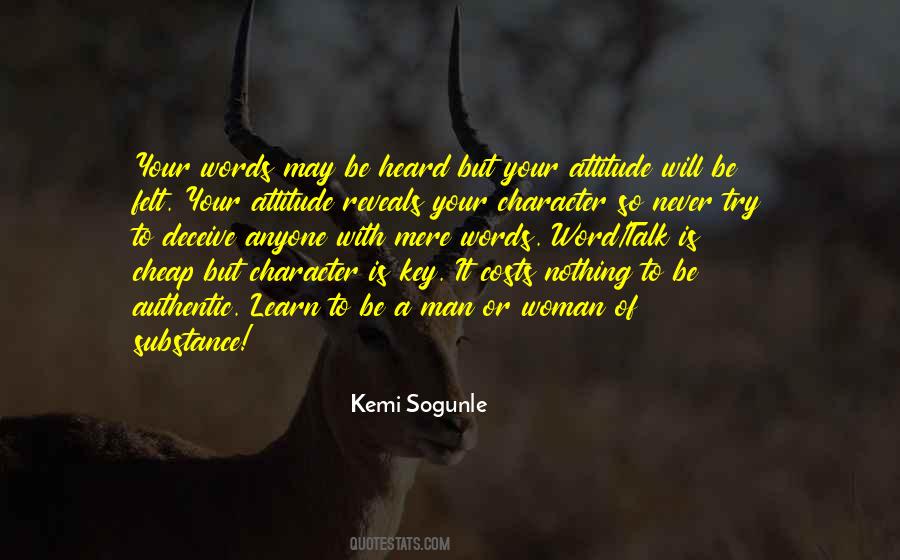 #28. When people are kind, rational, generous and loving..
Be grateful, appreciate it and make the most of it at that time..
Because it is not necessarily the normal/real way of things at all..
Reason, generosity, kindness & love are rare resources in this world.. - Author: Abha Maryada Banerjee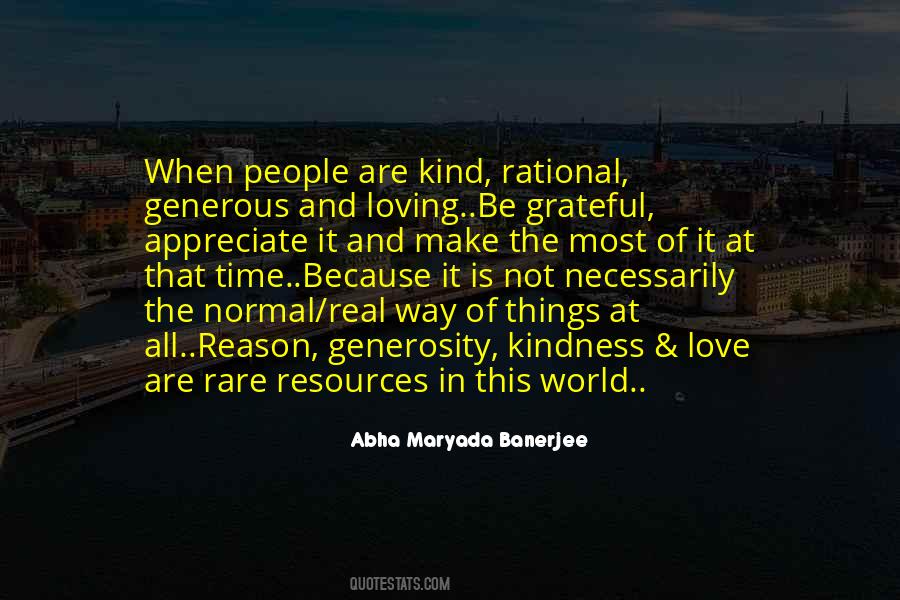 #29. The real education is the reality of how well you live life. - Author: Lailah Gifty Akita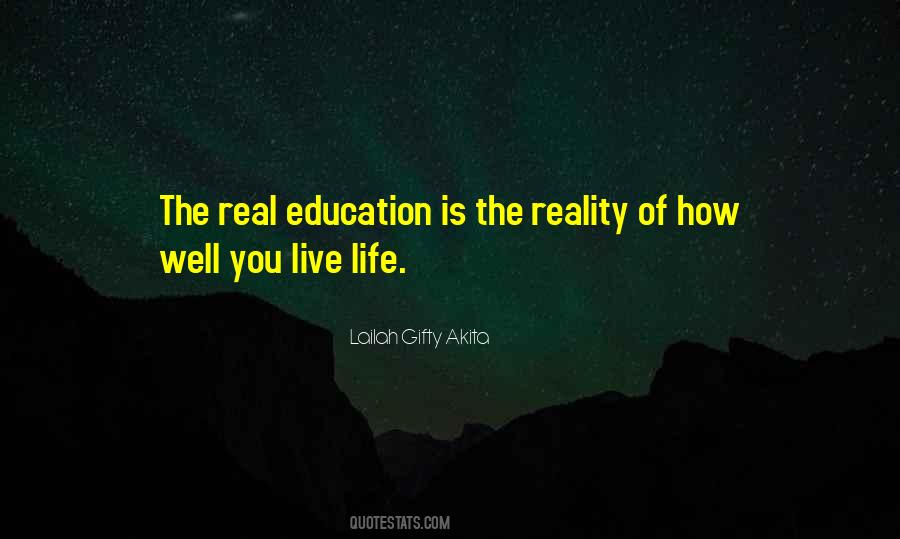 #30. The secret to your purpose is to find what you feel is important, and not pursue what others would think is important. When you think highly of yourself, me thinking highly of you will never be enough! - Author: Shannon L. Alder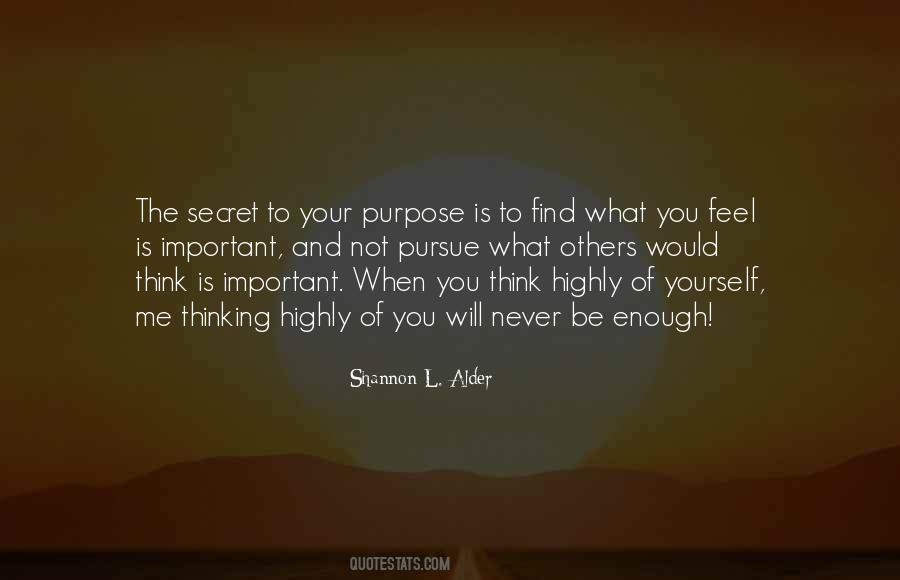 #31. An odd thing about perception is that when we identify some new thing with one or more of our five senses, it is not really, immutably real
it is a passing will o' the wisp, an artifact of the senses and the translations of the brain until we get used to it and we give it a home in our hearts - Author: Nigel Hey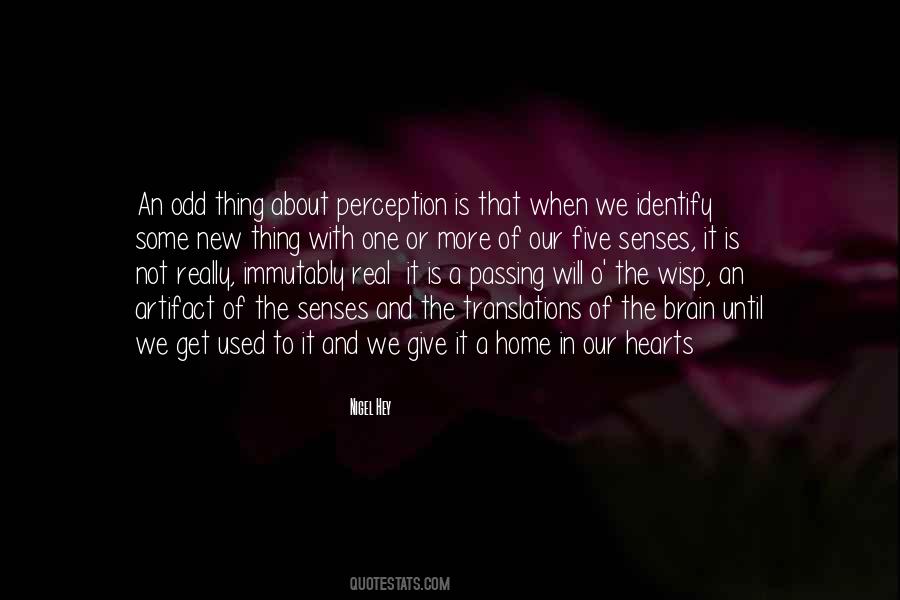 #32. Life can be real bitch to you. Either let you fuck or give you fuck. - Author: Ankeet M.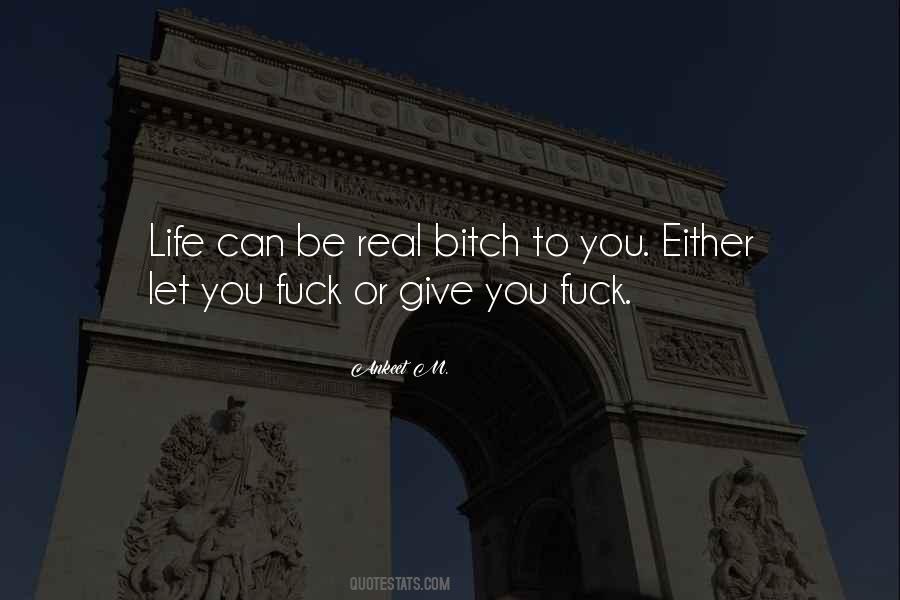 #33. Why spend our time searching to feel reality, when it's the times that don't feel real that we remember forever? - Author: Michael Biondi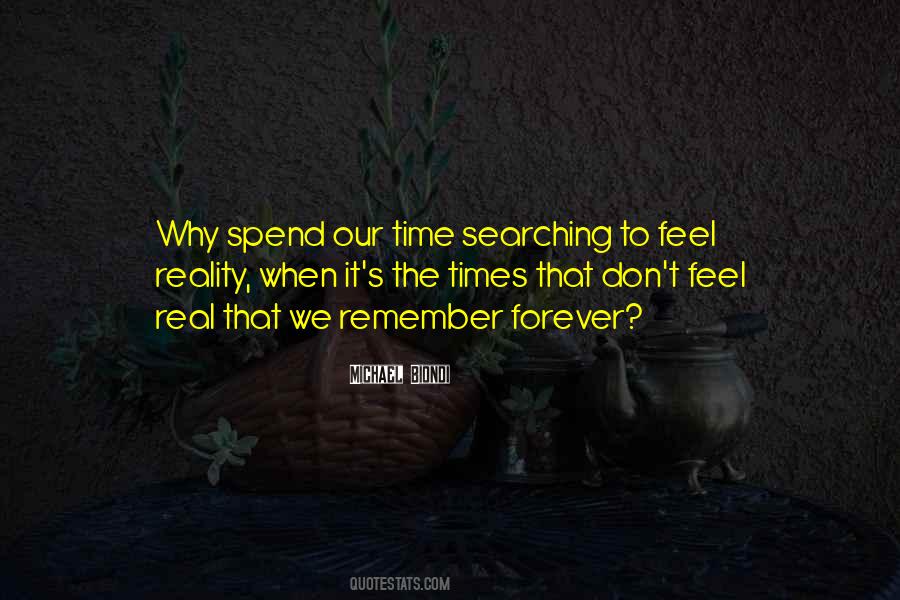 #34. Real life is like that - it does not follow a neat plan. sometimes you have to get things very messily wrong so you can see how to get them right. - Author: Miriam Morrison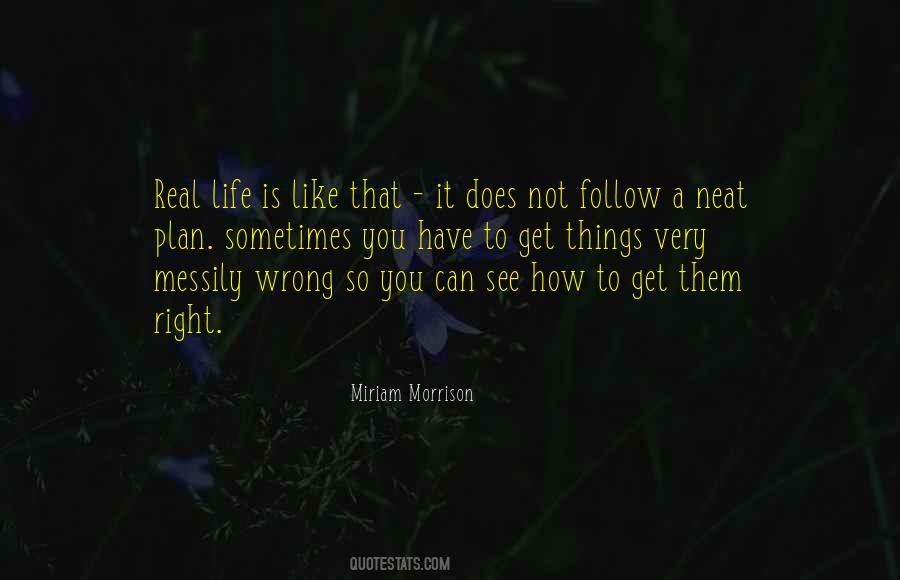 #35. There is no such thing as false or real hope. Hope is the brain's natural mood stabilizer. And an illusory friend that gives hope and eases the struggle of one's daily life, is much better than all the living friends who just ain't bothered. - Author: Abhijit Naskar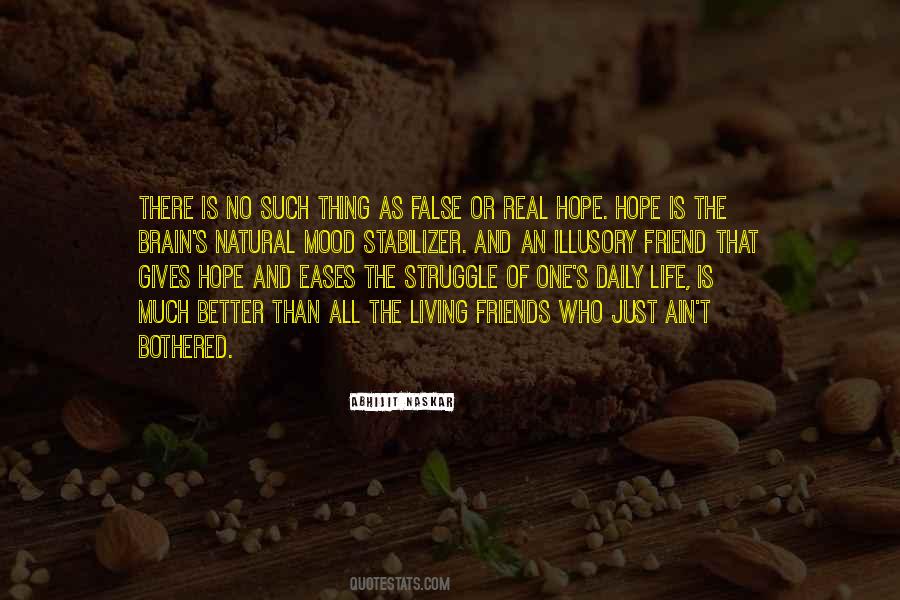 #36. It's not the circumstances that we should feel threatened by, it's the fear of the circumstances that poses the real threat. - Author: Richie Norton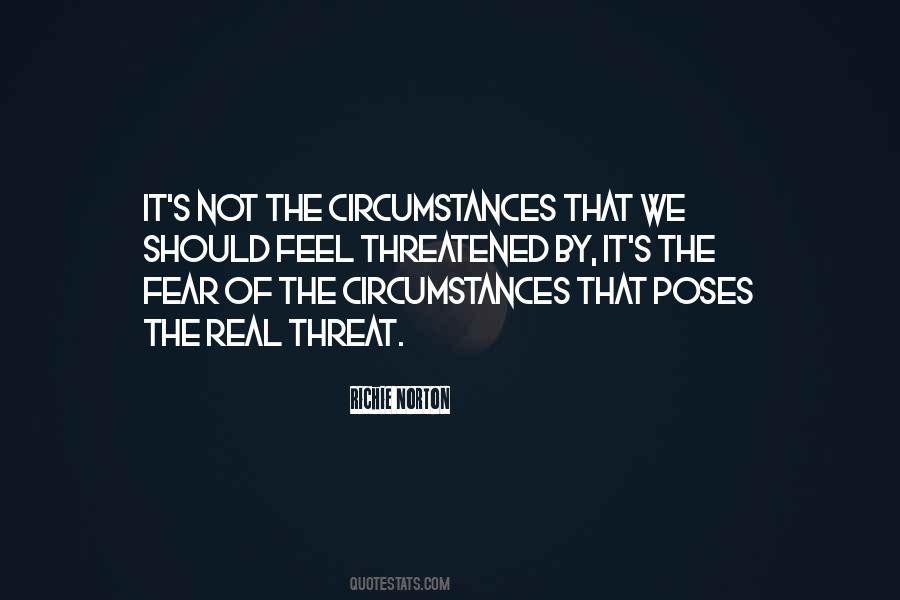 #37. The real direction of your vision is as important as your vision. Notwithstanding how large the goal post might be, the power behind your shots least matter as its direction, for it is more of the direction that will determine the goals you shall score and the final score in the end - Author: Ernest Agyemang Yeboah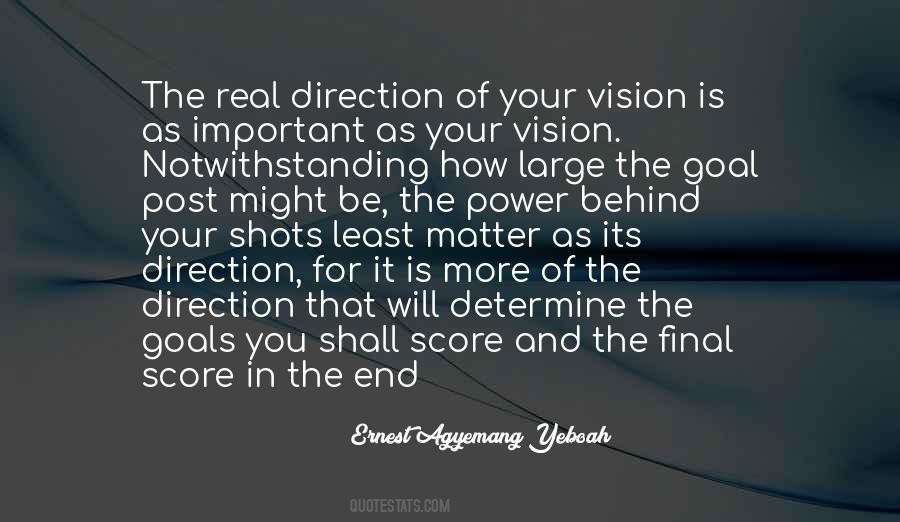 #38. A great measure of the real value of the things we have is how we feel when such things become scarce and absent in our lives - Author: Ernest Agyemang Yeboah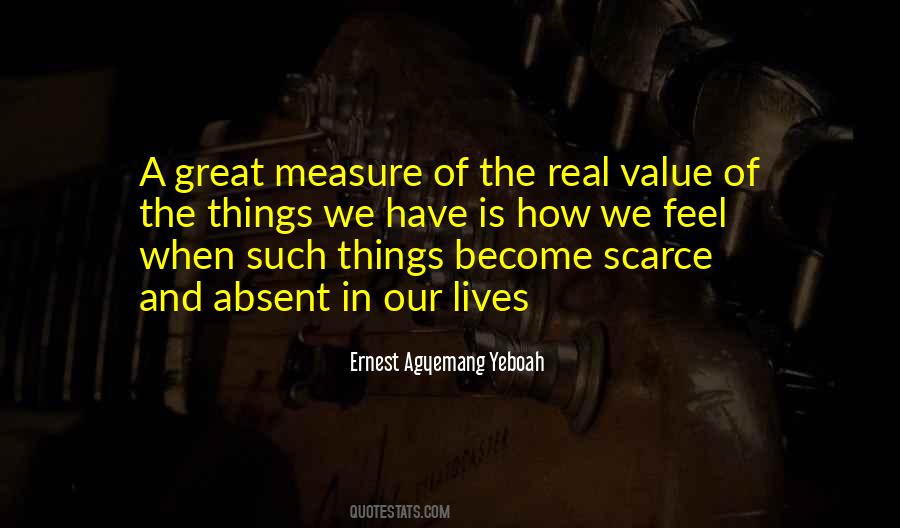 #39. Either God is real or he isn't; I'm ok with that. - Author: Anonymous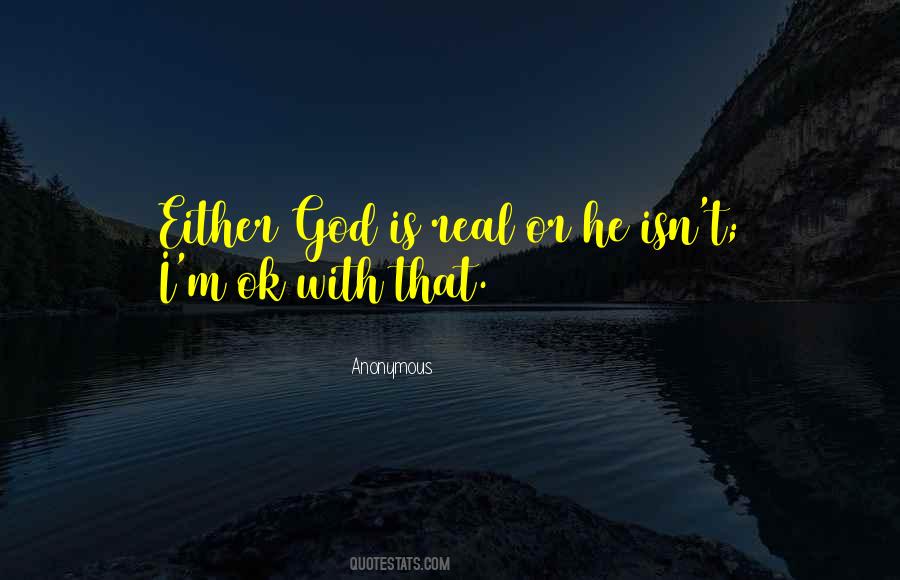 #40. I learnt my best lessons from some of the worst people & I look back now and think thank fuck I let you go, I deserved to grow. - Author: Nikki Rowe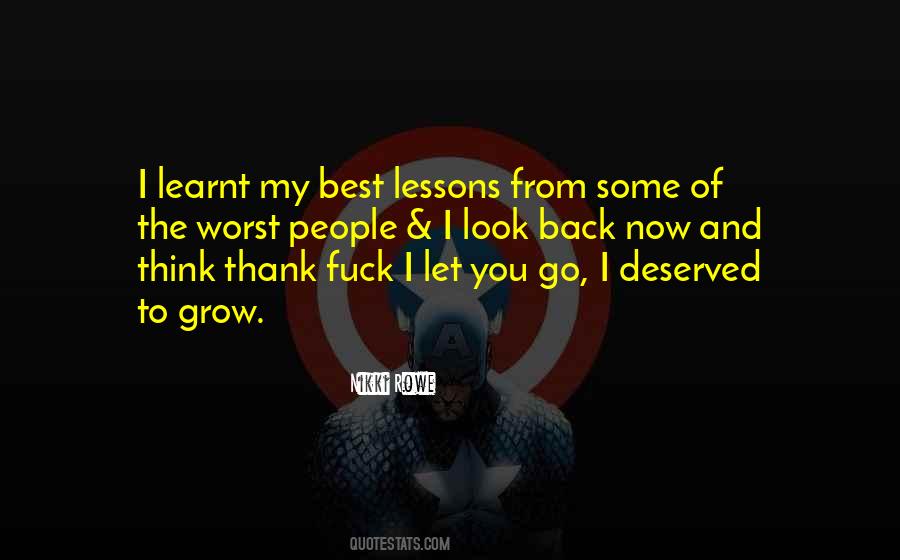 #41. Everyone tells us to be one in a million ... What they don't tell us is that being one in a million also means being one against a million. - Author: Saahil Prem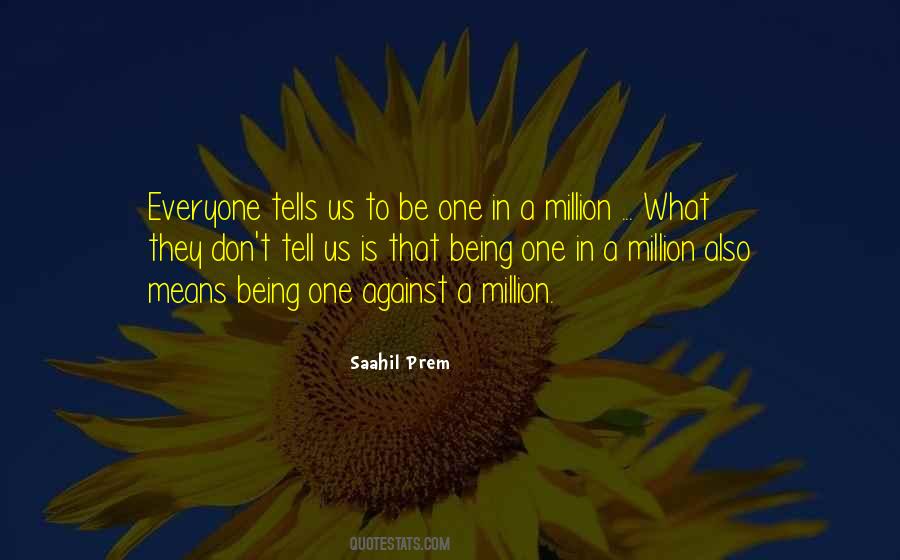 #42. It isn't fair, but maybe that's the whole point. Fairness has no part in real life, and she took that lesson away from the Hotel Angeline with her. - Author: Susan Wiggs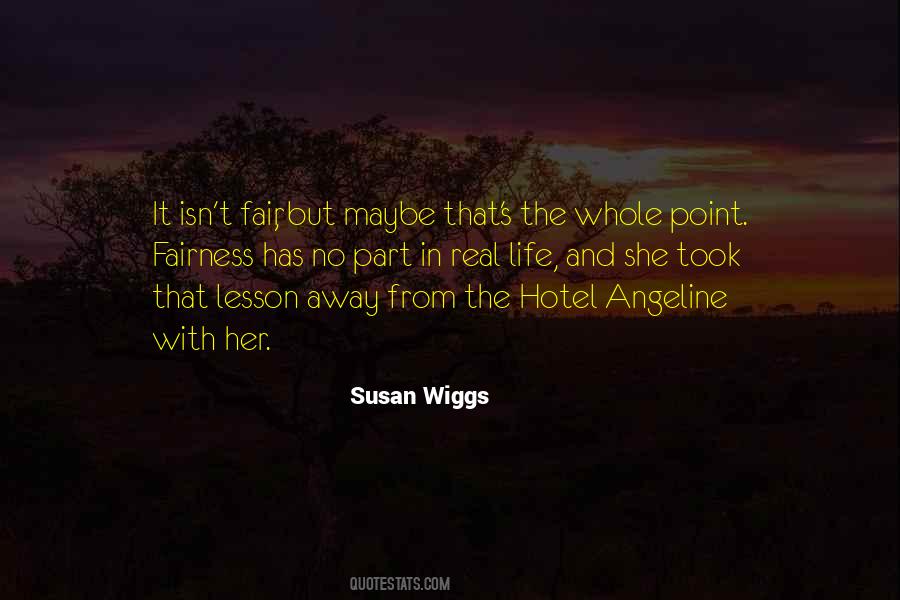 #43. Too many people miss out on real love because they're too busy waiting for the ONE to show up - Author: Alexandra Potter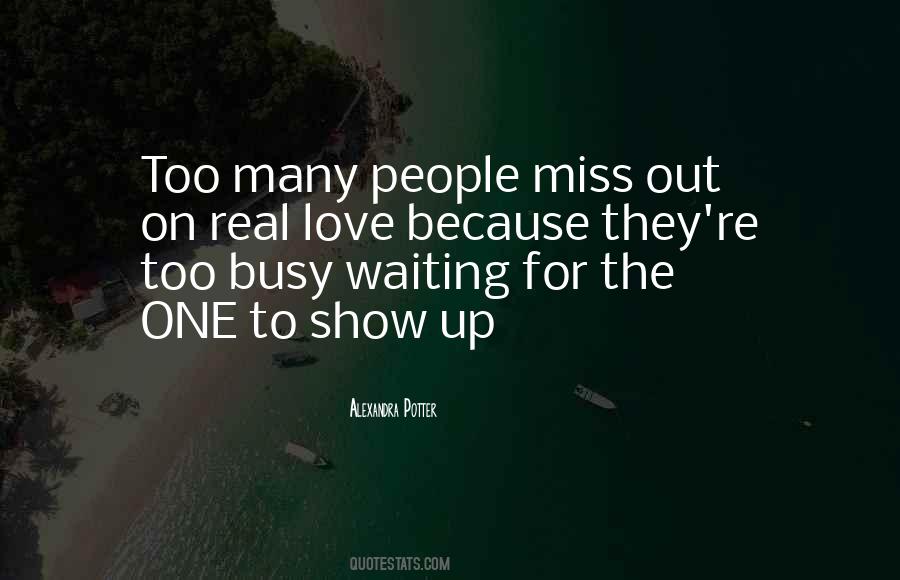 #44. Definitely, I think I'm a life coach for real. The lessons I give are lessons you can take to the bank. - Author: Flavor Flav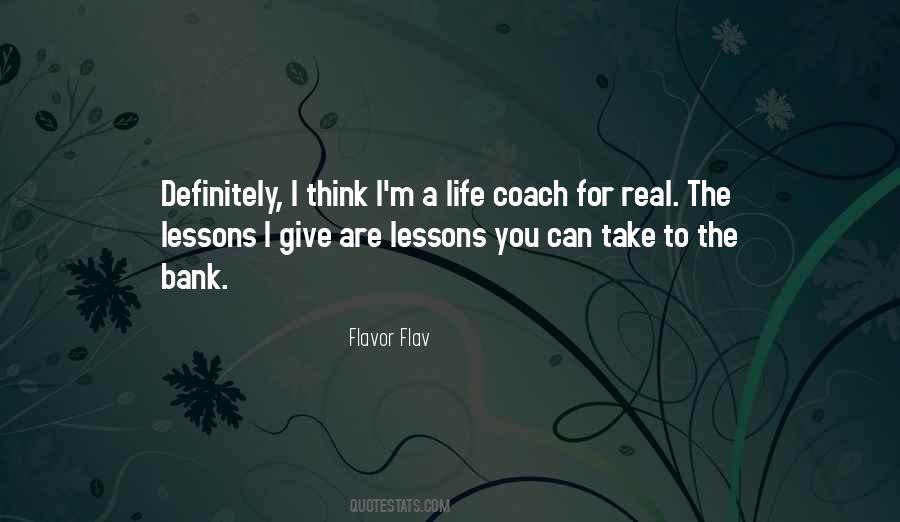 #45. Failure is only practice that prepares you for the real life experiences. - Author: Angela Khristin Brown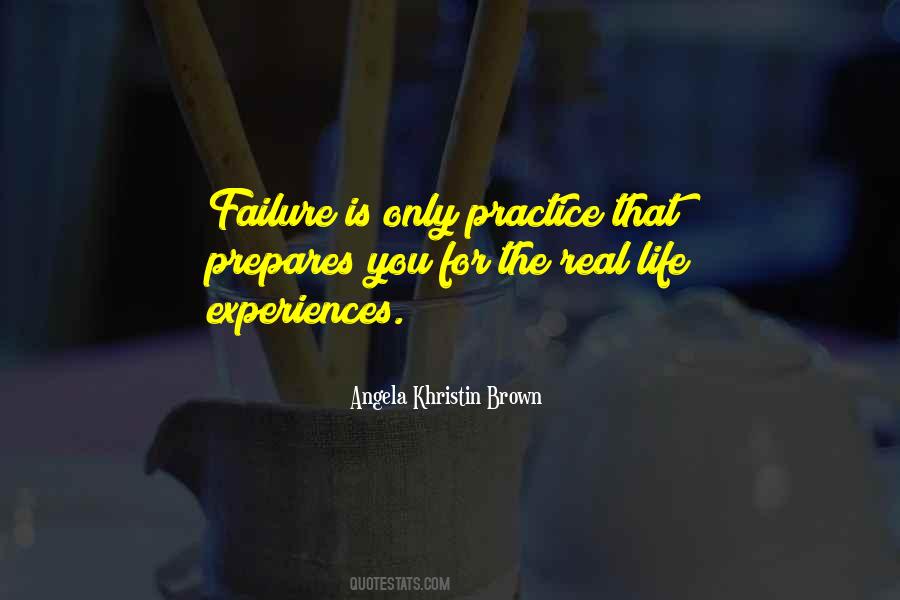 #46. Maybe, the lesson we can all learn from the inner sadness of a Narcissist is to see through our own fabrications, our own illusions so that we can be set free to be real once more. - Author: Shannon L. Alder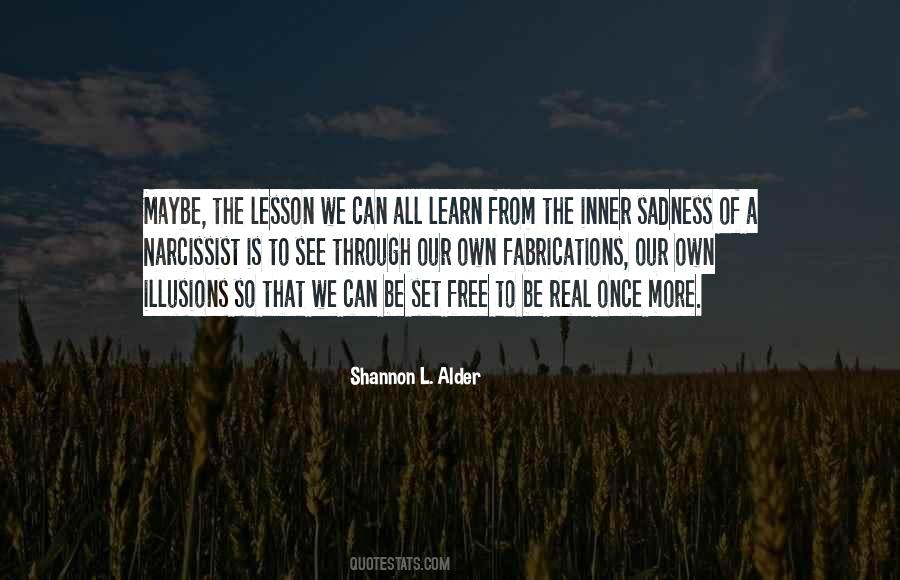 #47. Real problems in life are those related to your wellbeing and the wellbeing of your loved ones ... Everything else is NOT a problem! - Author: Samer Chidiac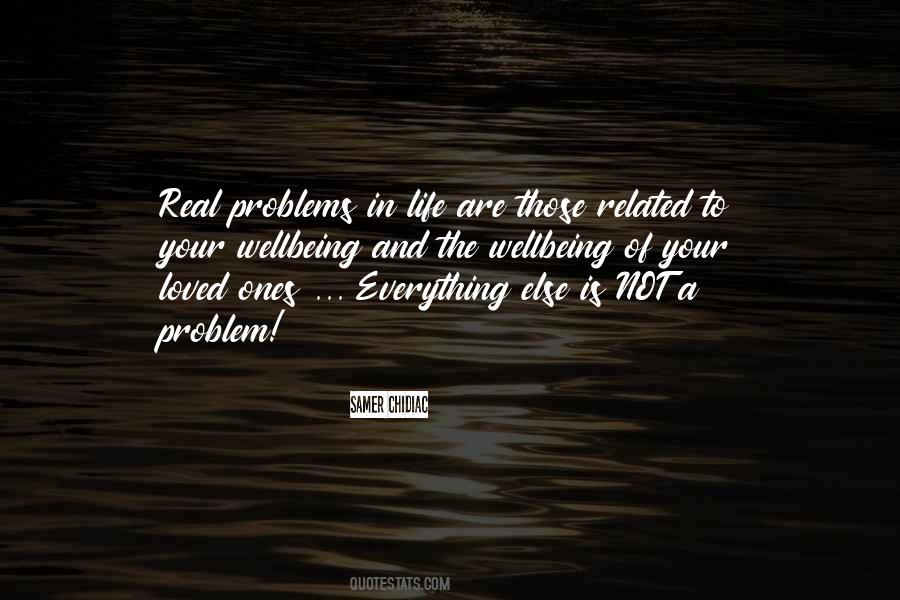 #48. At any moment, a person can start over. And that's not half a life, but simply a real one. (from Vanishing Acts) - Author: Jodi Picoult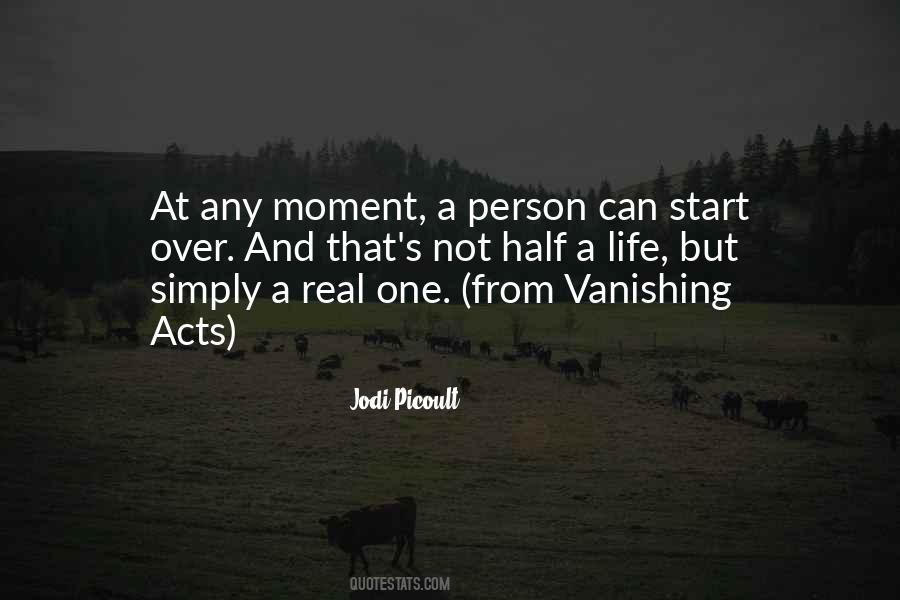 #49. It takes true courage and real humility to say NO or YES! - Author: Ernest Agyemang Yeboah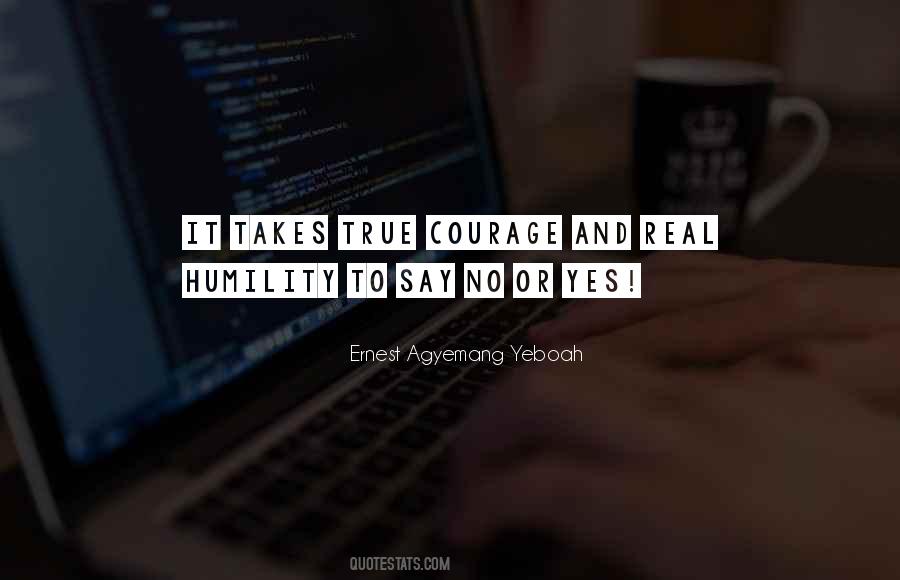 #50. It is difficult when reading the description of certain fictional characters not at the same time to imagine the real-life acquaintances who they most closely, if often unexpectedly, resemble. - Author: Alain De Botton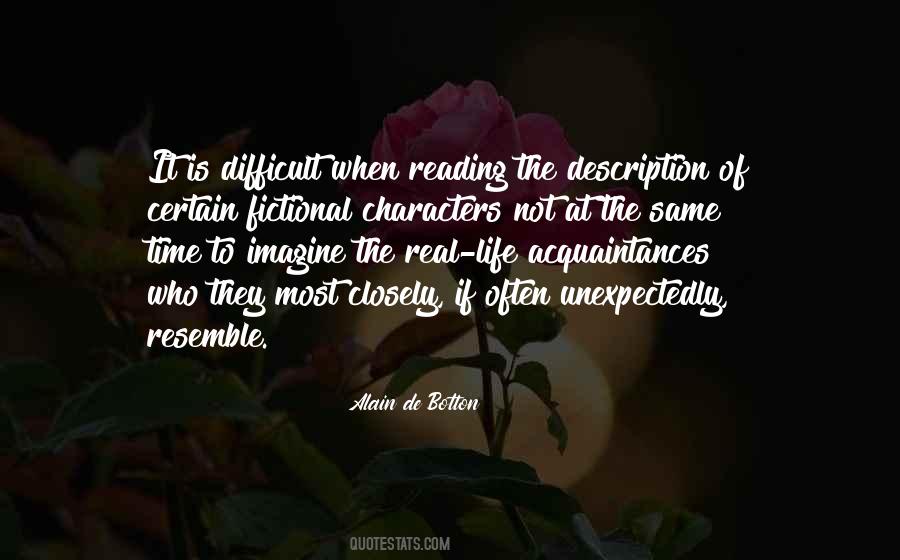 #51. I should have never left the inn,' she whispered. 'I shouldn't have done it!'
There was something in the ground that Ma had warned in her note. It was real. And Lettie hadn't listened, and now this ... - Author: Sam Gayton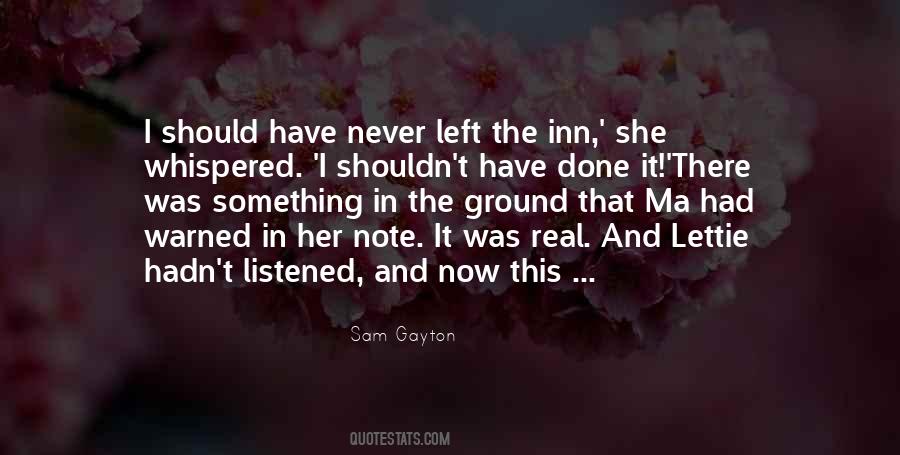 #52. Still the heights of flying remains to be arrived.
Still the wise lessons of life remains to be experienced.
Its only the handful of accomplishments has been achieved.
The real destiny is yet to be won. - Author: Ishwar Jha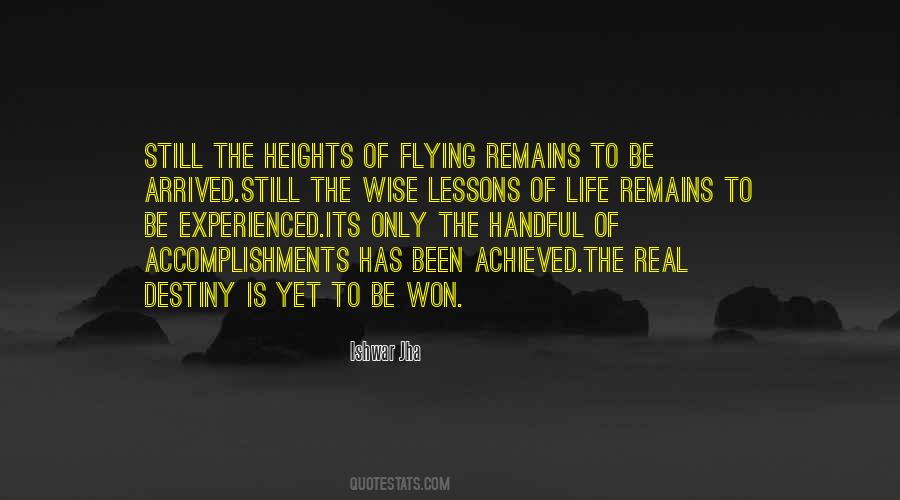 #53. You have friends and you have enemies, the trick is mastering that the only difference between the two is; your friends will plot your downfall without you realising. - Author: Keysha Jade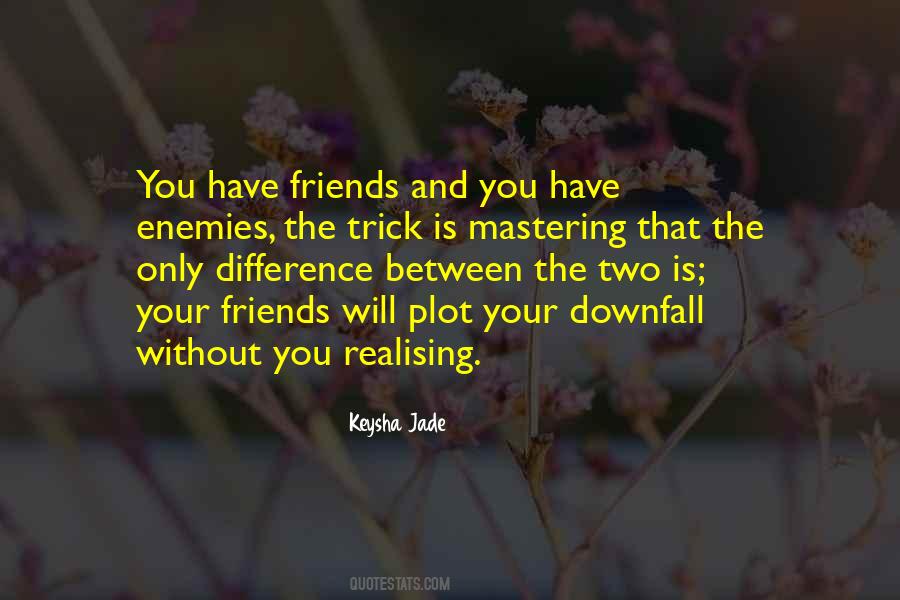 #54. Don't suffocate your spirit for the lessons that were only passing through spring. - Author: Nikki Rowe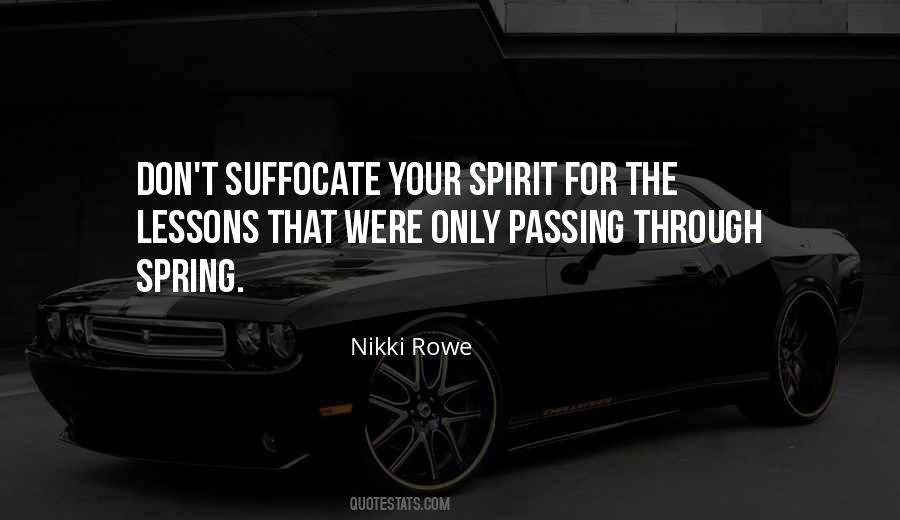 #55. Higher degree of equations in maths and life have no real solutions. - Author: Sipendr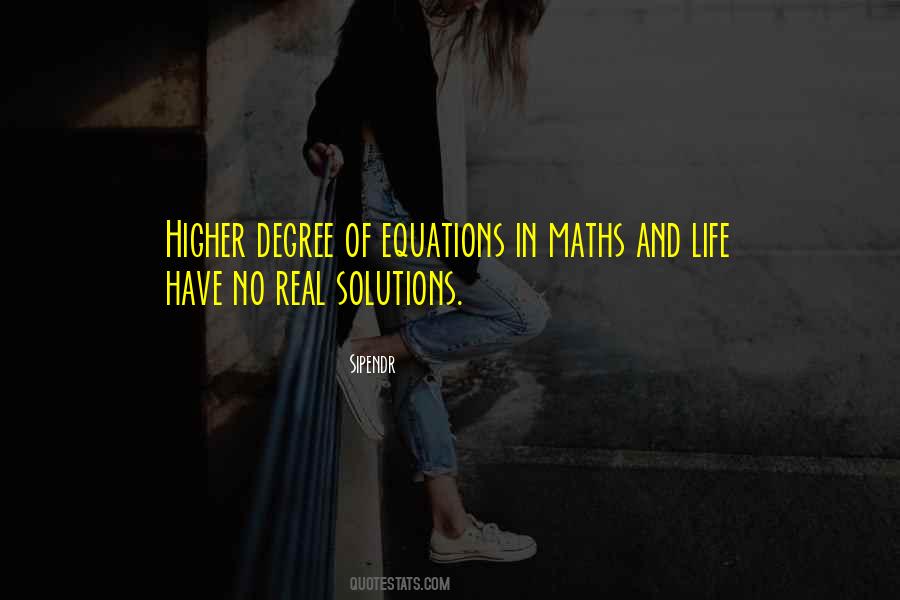 #56. Sometimes life takes hold of one, carries the body along, accomplishes one's history, and yet is not real, but leaves oneself as it were slurred over. - Author: D.H. Lawrence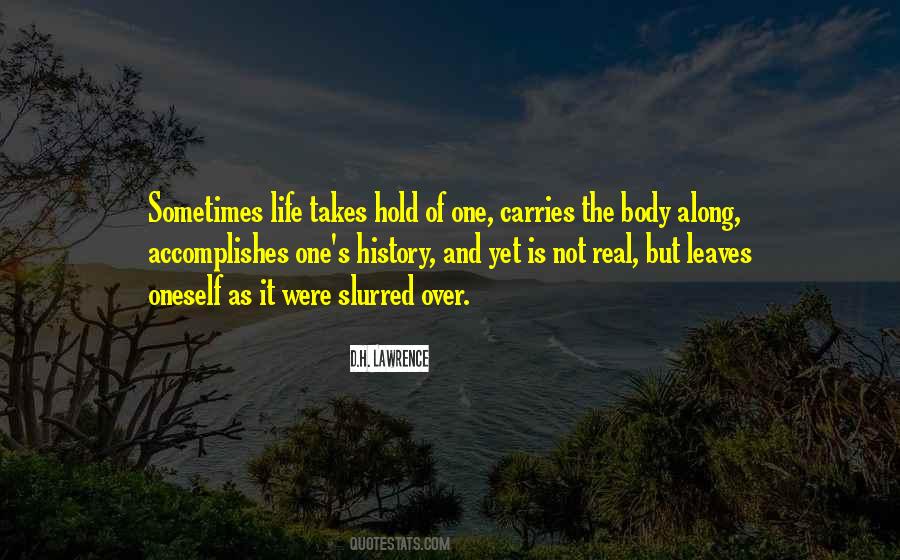 #57. Real life isn't purely filled with roses and rainbows. - Author: Ken Poirot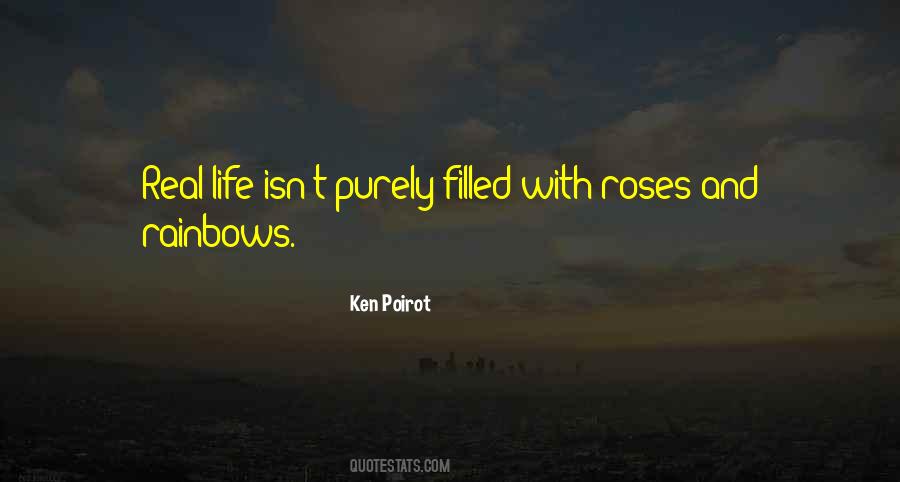 #58. Reality wins, and I'd rather see the truth than stay in love with a fantasy. - Author: Jewel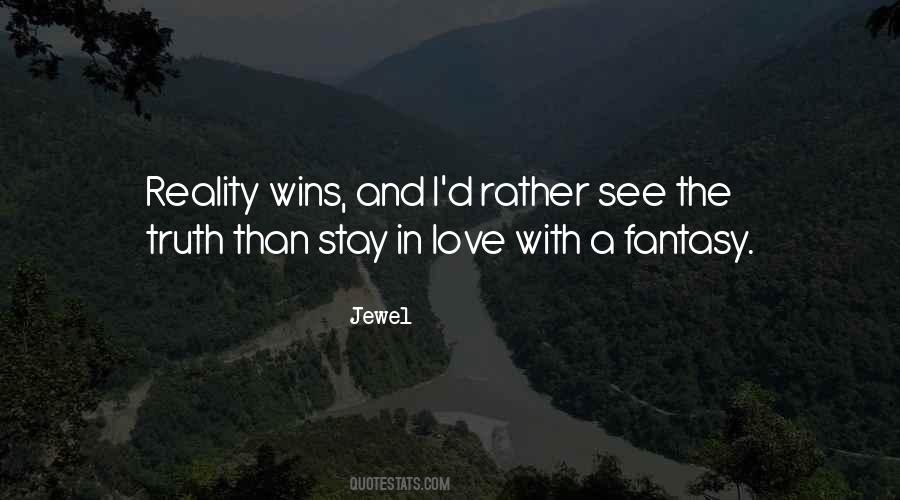 #59. I think people get lost in becoming someone other then themselves when they spend too much time in the presence of those who don't bring out the best in them. - Author: Nikki Rowe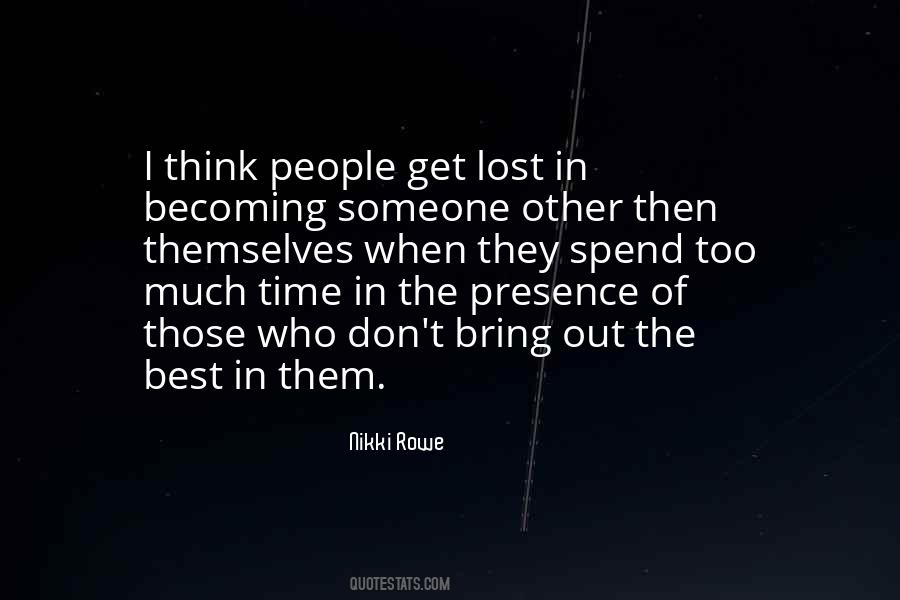 #60. Gratifying when the basics reflect a fresh light, leading to real continuing ed. - Author: Phillip Gary Smith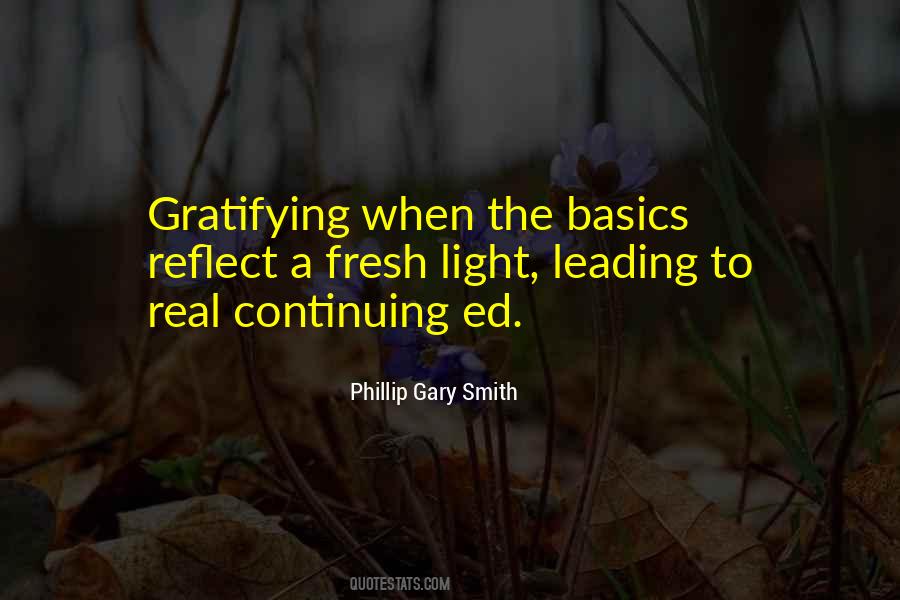 #61. The real poetry and beauty in life comes from an intense relationship with reality in all its aspects. Realism is in fact the ideal we must aspire to, the highest point of human rationality. - Author: Robert Greene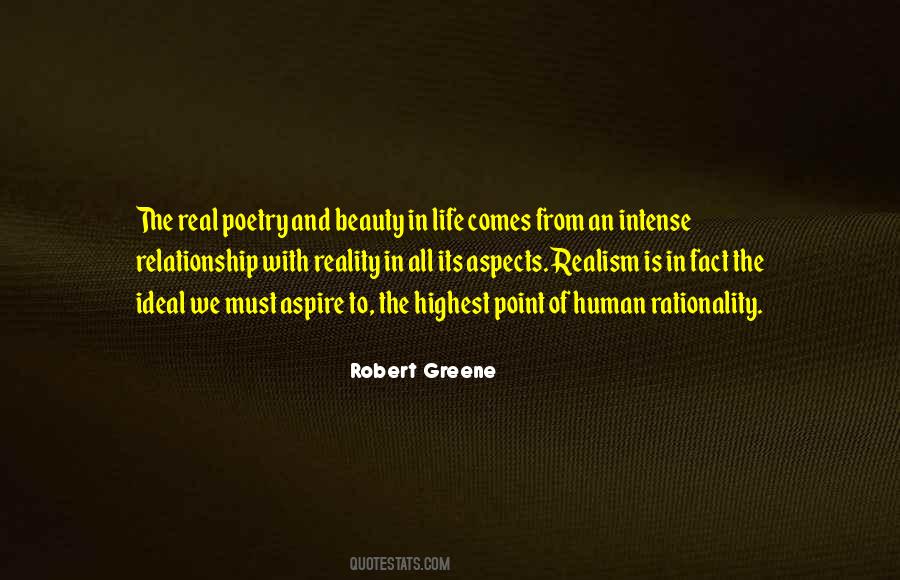 #62. The most powerful lessons occur where studies intersect with real life. - Author: Oliver DeMille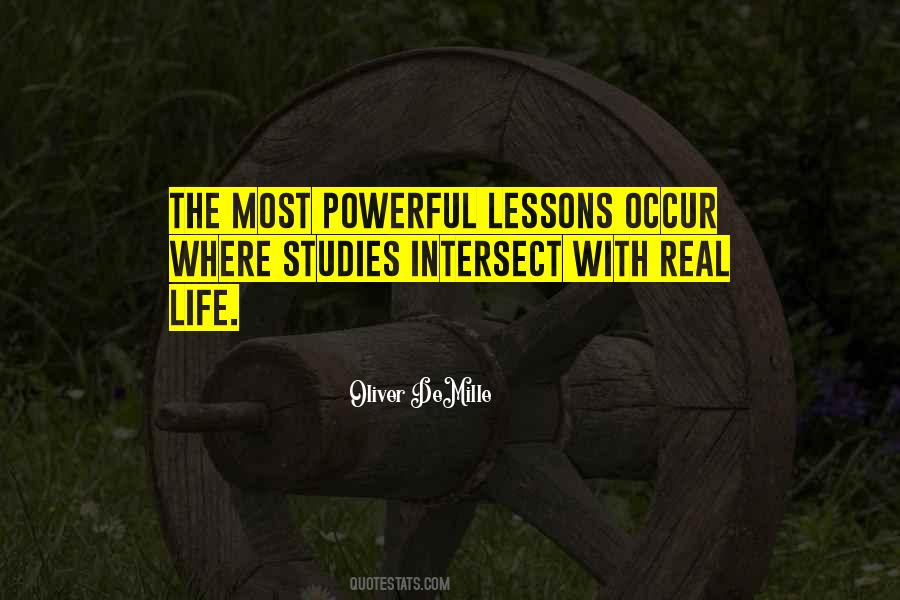 #63. No wonder many people dare not look closely at life: It's a horrible sight. - Author: Bangambiki Habyarimana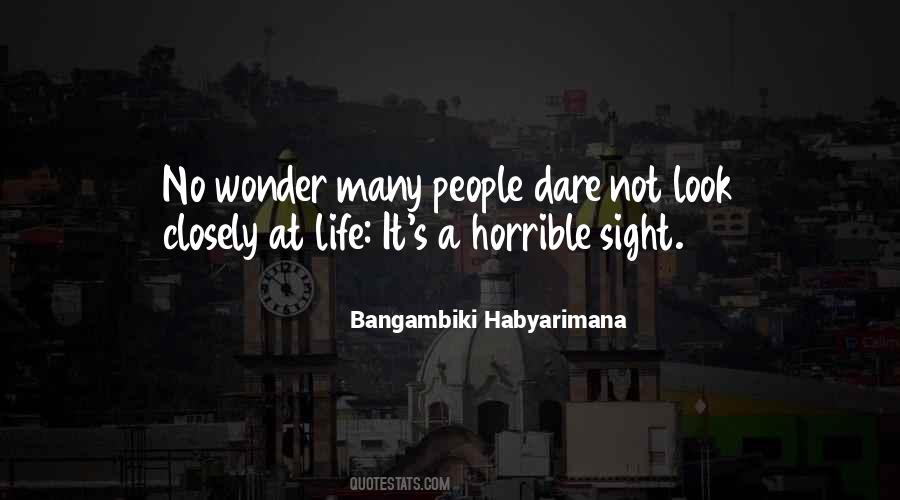 #64. The real beauty of it - key to my life was playing key chords on a banjo. For somebody else it may be a golf club that mom and dad put in their hands or a baseball or ballet lessons. Real gift to give to me and put it in writing. - Author: Vince Gill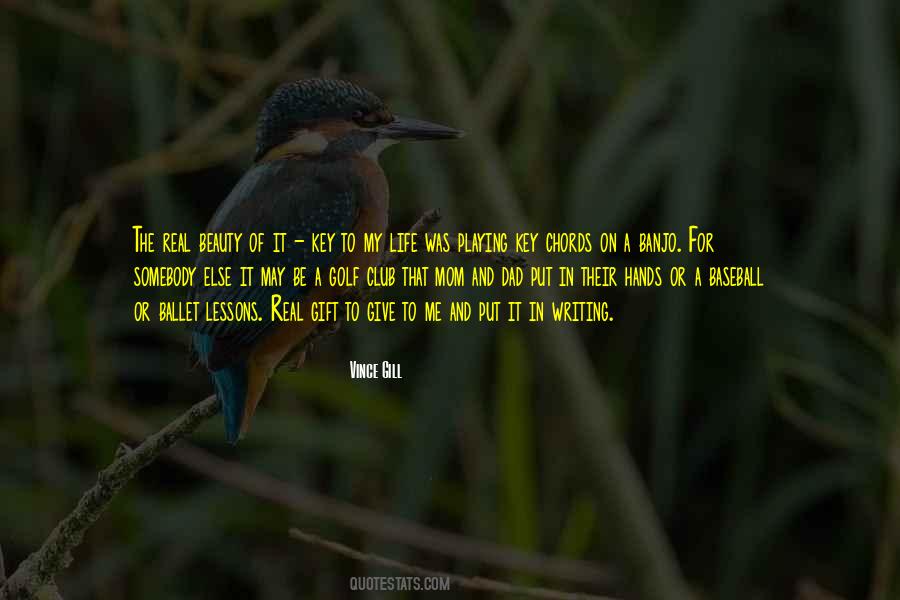 #65. You know what is beautiful? A real conversation with a real person. - Author: Jonathan Harnisch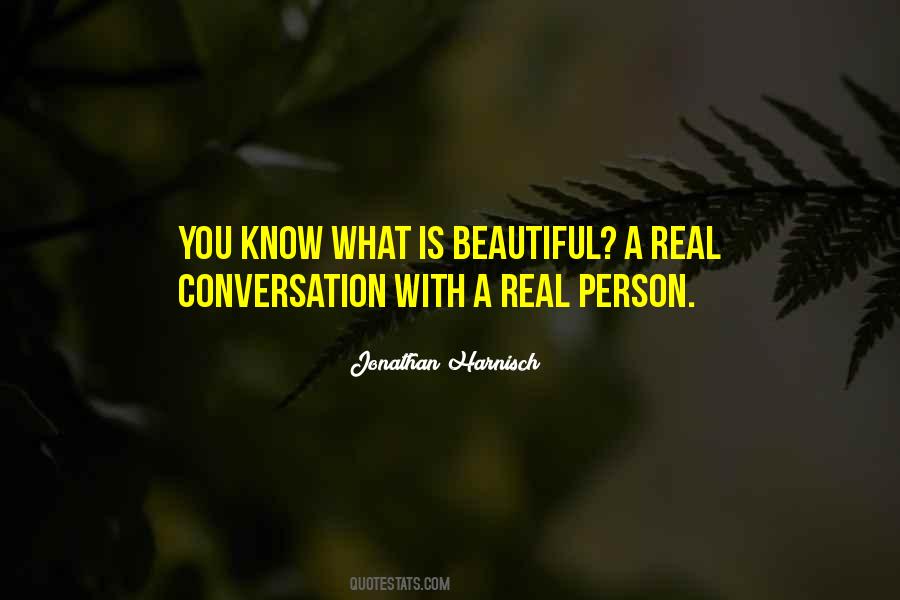 #66. Love is Not About Geting or Giving,
Love Is Not About Fall in And Out,
Love Is The Real Being In Us!
Love Is Infinite!
Love Is GOD!
Love Is O2!
Bless You LOVE - Author: Sushil Singh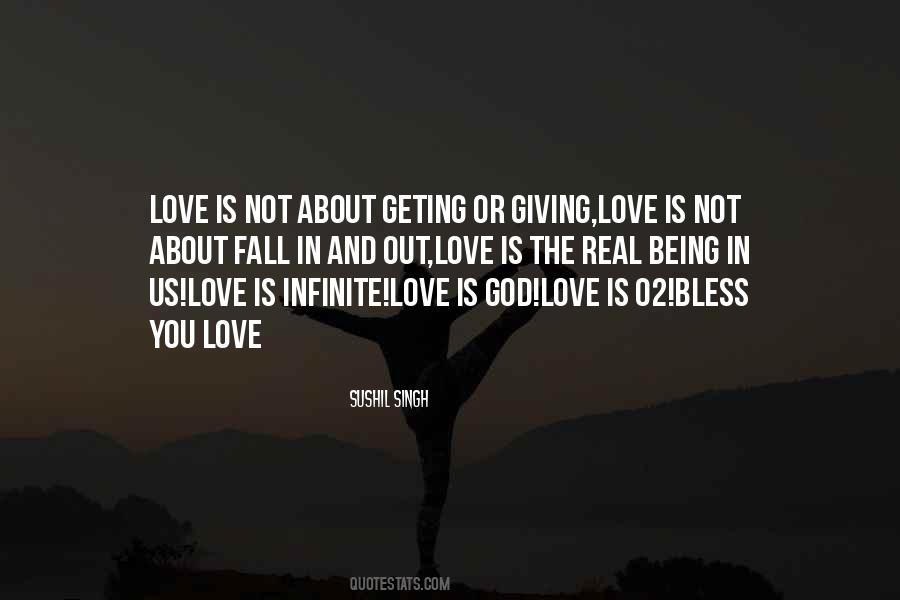 #67. I wasnt looking for anything when I found you & it somehow made me question what I wanted, was i ready for love? I don't think anyone is ever ready, but when someone makes you feel alive again it's kind of worth the risk ... - Author: Nikki Rowe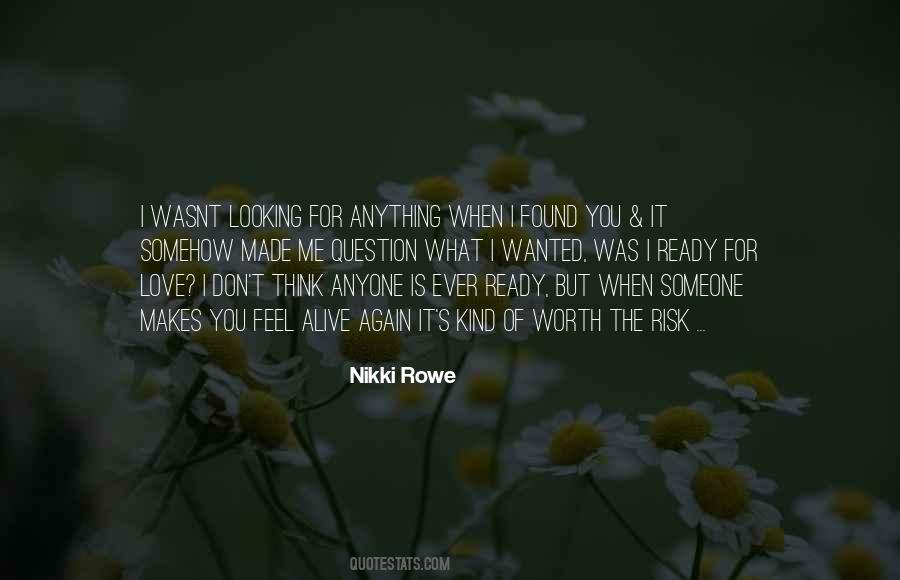 #68. Life wasn't all fucking sunshine and rainbows. Real life was hard. - Author: Kendall Ryan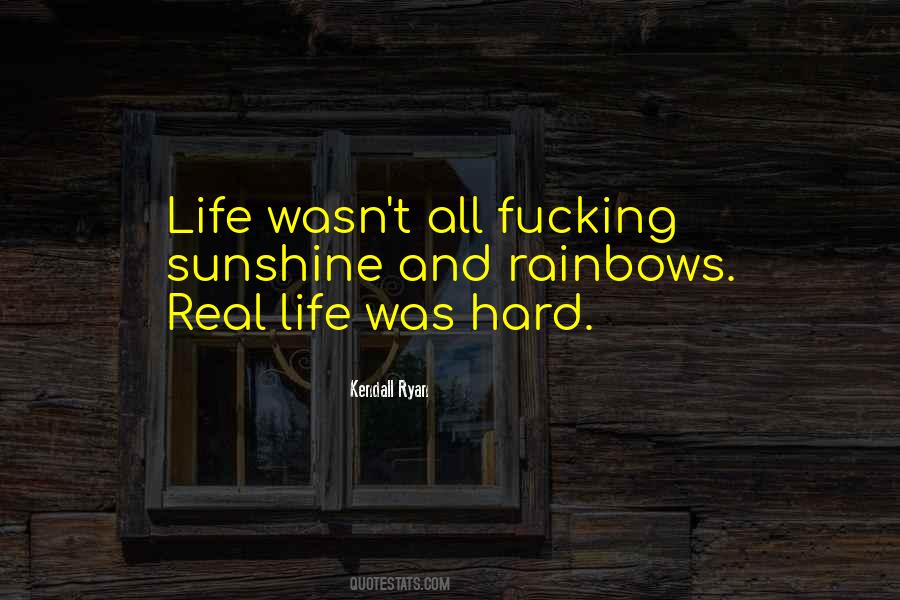 #69. Linda Boone; Intimate Life Lessons: developing the intimacy with God you already have. - Author: Linda Boone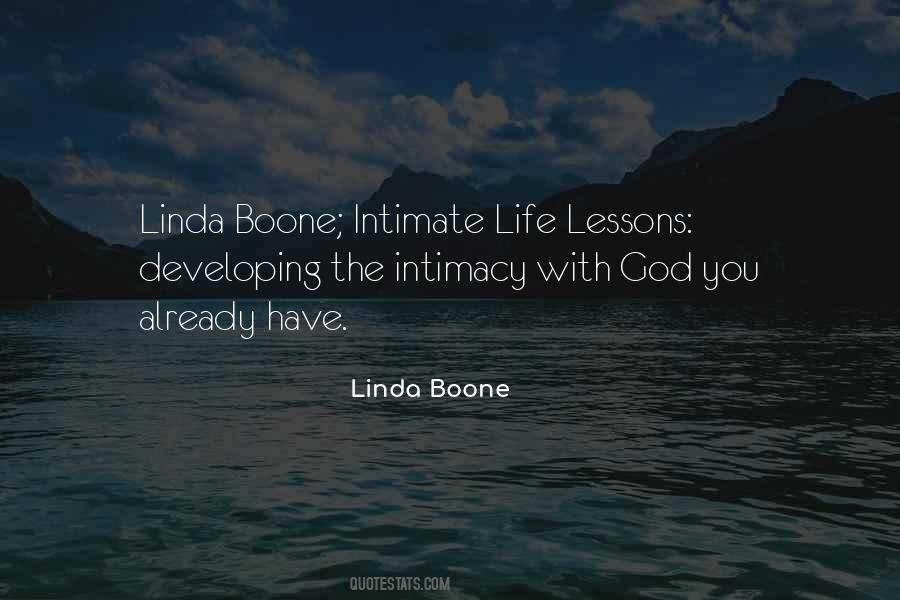 #70. Life was messy, filled with countless worries, questions - what ifs. The real question was not how a person conquered the what ifs, but how one learned to live in spite of them - even when faced with the reality that the answers weren't always pretty. - Author: Angela Lynn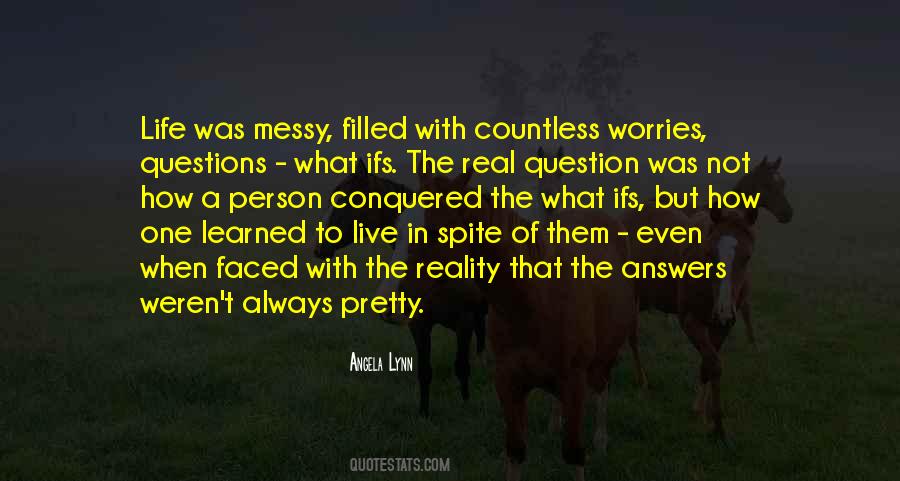 #71. Though it may seem counter intuitive to our inner perfectionist, recognizing our mistakes as valuable lessons (not failures) helps us lay the groundwork for later success. - Author: Sharon Salzberg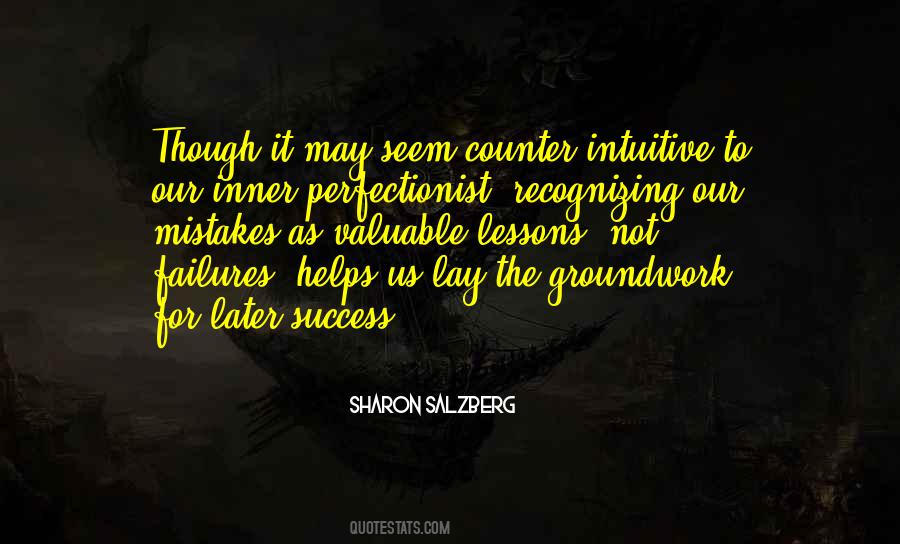 #72. There are in life real evils enough and it is folly to afflict ourselves with imaginary ones. - Author: Benjamin Franklin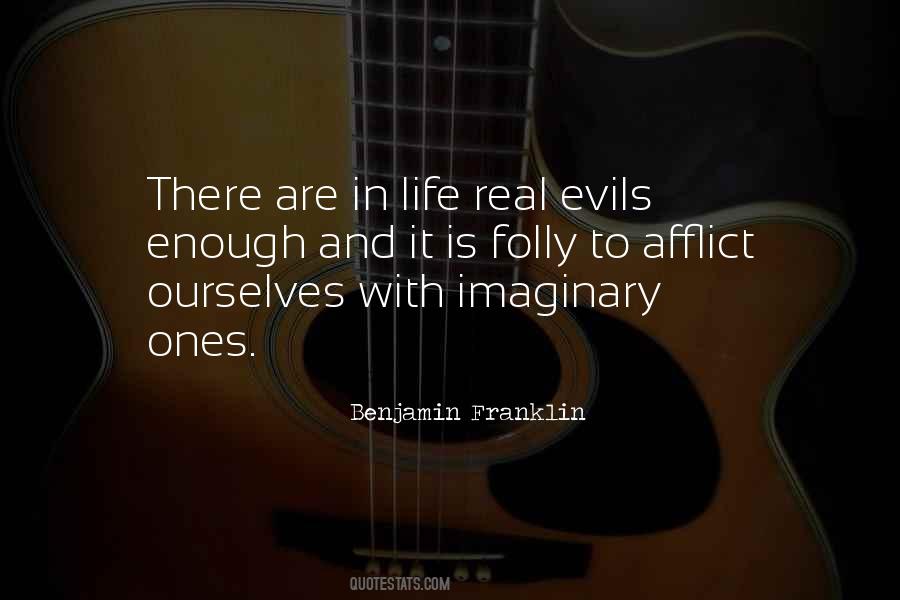 #73. Life's most important lessons are not found in the lesson plans. - Author: Tamara L. Chilver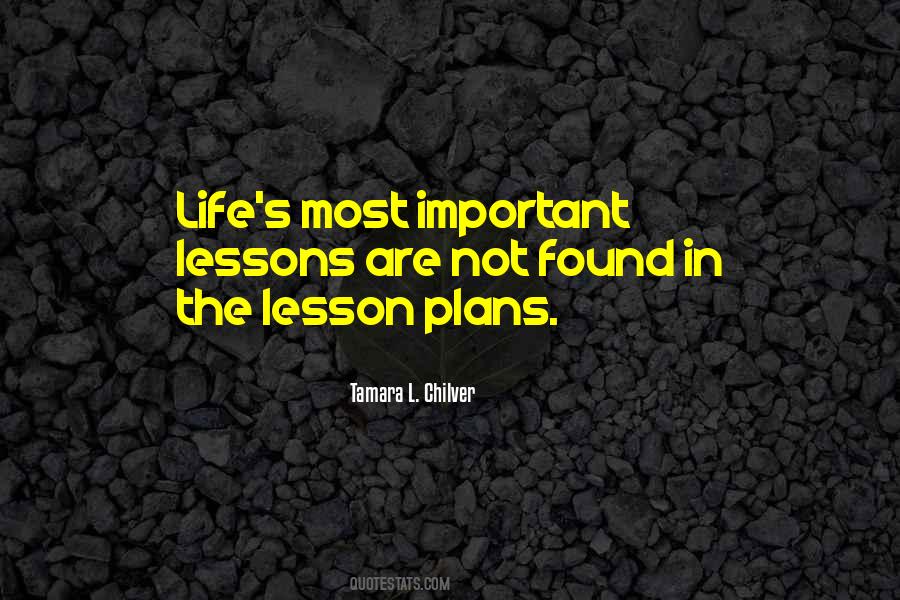 #74. You don't get what you want, you get what you can - Author: Bangambiki Habyarimana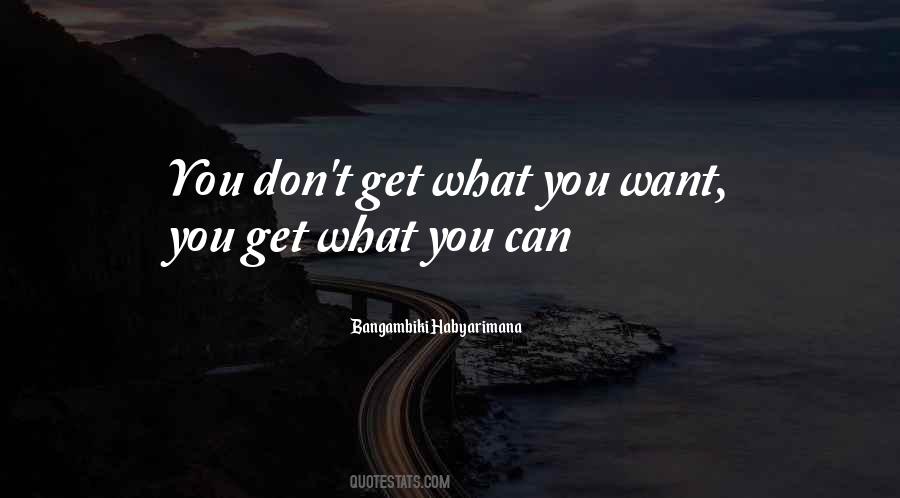 Famous Authors
Popular Topics