Music Bob Marley Famous Quotes & Sayings
List of top 43 famous quotes and sayings about music bob marley to read and share with friends on your Facebook, Twitter, blogs.
Top 43 Quotes On Music Bob Marley
#1. Bob Marley performed the 'One Love Peace' concert in Jamaica with the two different warring political sides. There's always been that in black music and culture in general. It's no surprise because black music is such a reflection of what's going on in black life. It's not unusual for hip-hop. - Author: Mos Def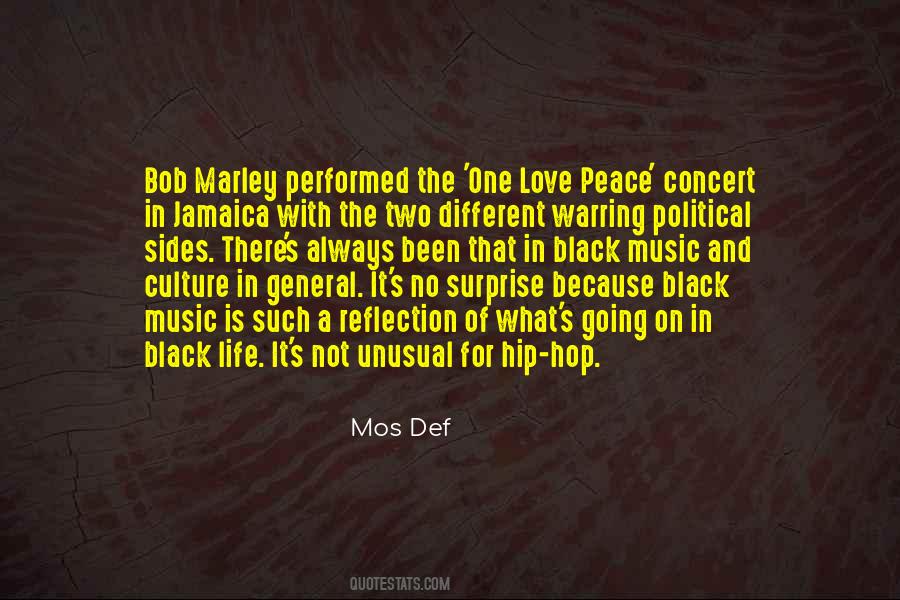 #2. It's the music. Your heart is in your ears. - Author: Bob Marley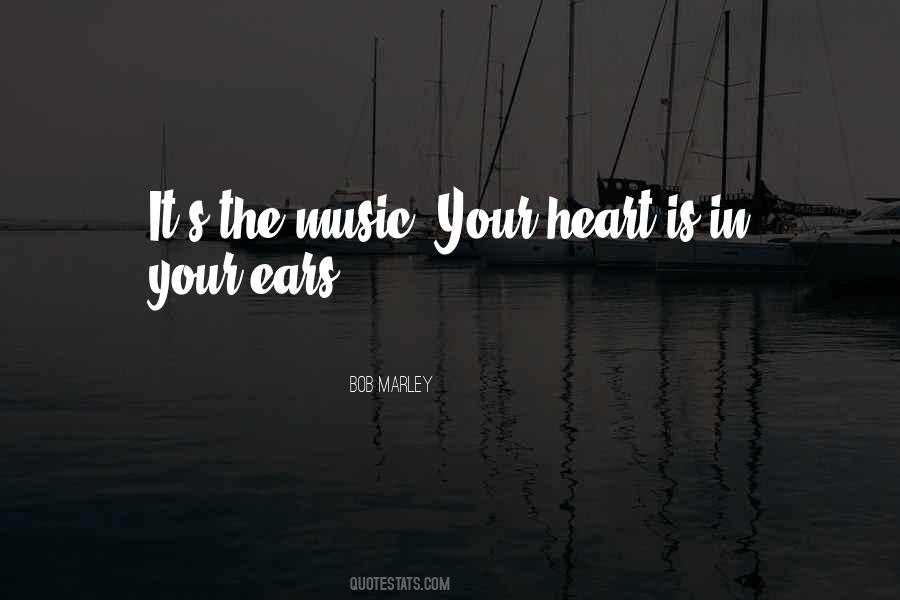 #3. I can put in Bob Marley's music now, and it's still relevant. - Author: Tessanne Chin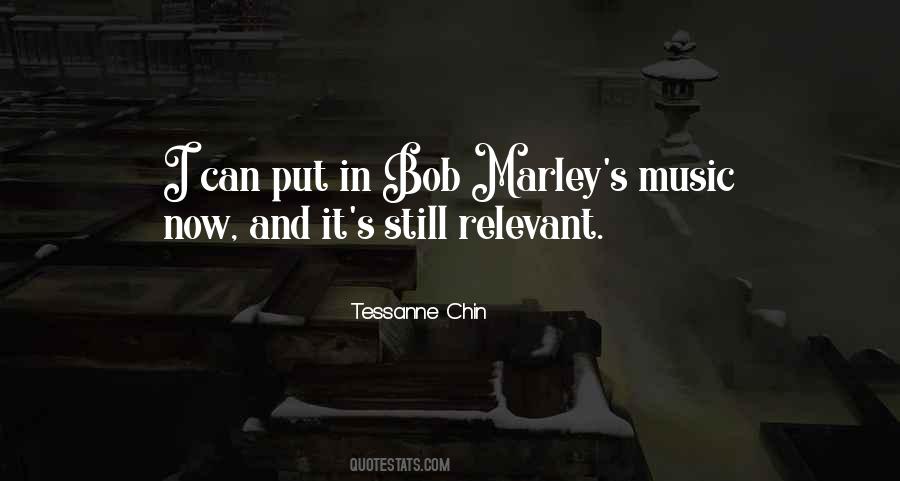 #4. Don't leave music in the lone territory of the music teacher; make it a part of your instruction. In the words of Bob Marley, "Music gonna teach dem a lesson. - Author: Sheryl G. Feinstein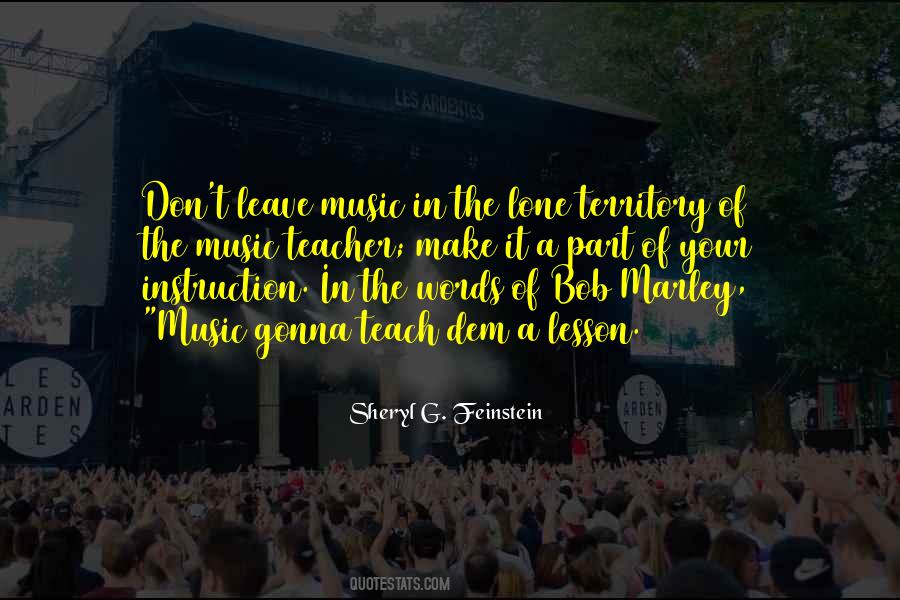 #5. In the abundance of water a fool is thirsty.
Rat Race, from the album Rastaman Vibration
When one door is closed, many more is open.
Coming in from the Cold, from the album Confrontation
It is better to live on the house top
than to live in a house full of confusion. - Author: Bob Marley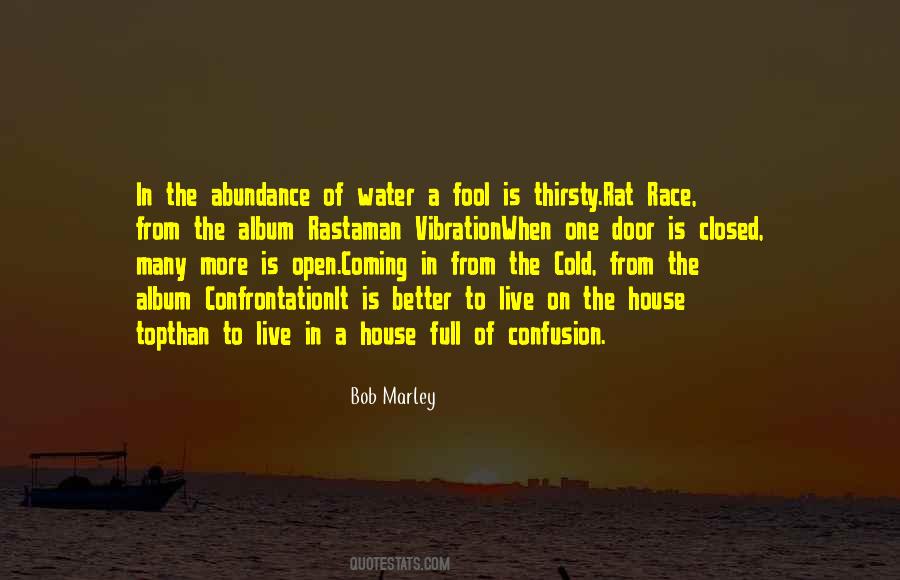 #6. A lot of my music is very reggae- driven. Half of my life Bob Marley was all I listened to. - Author: Wyclef Jean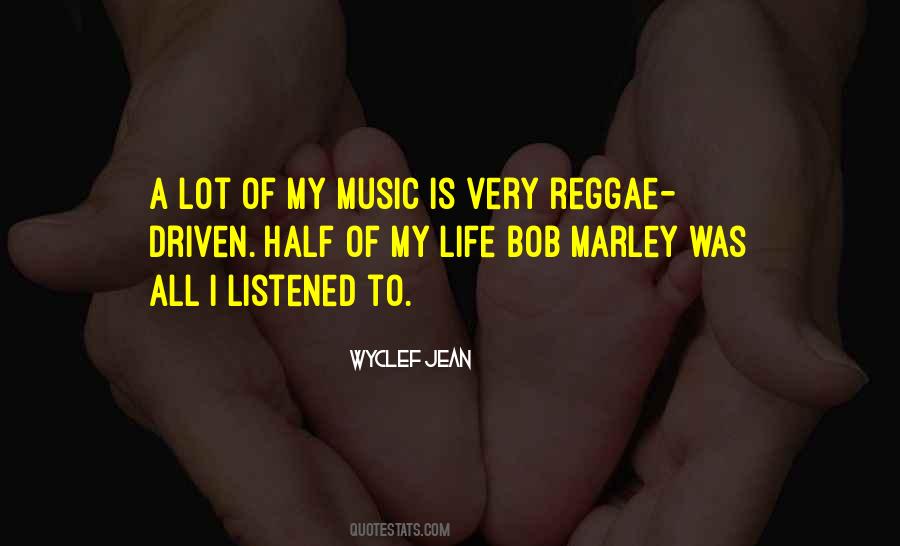 #7. This music is about struggle. Reggae is a vehicle to carry a message of freedom and peace. - Author: Bob Marley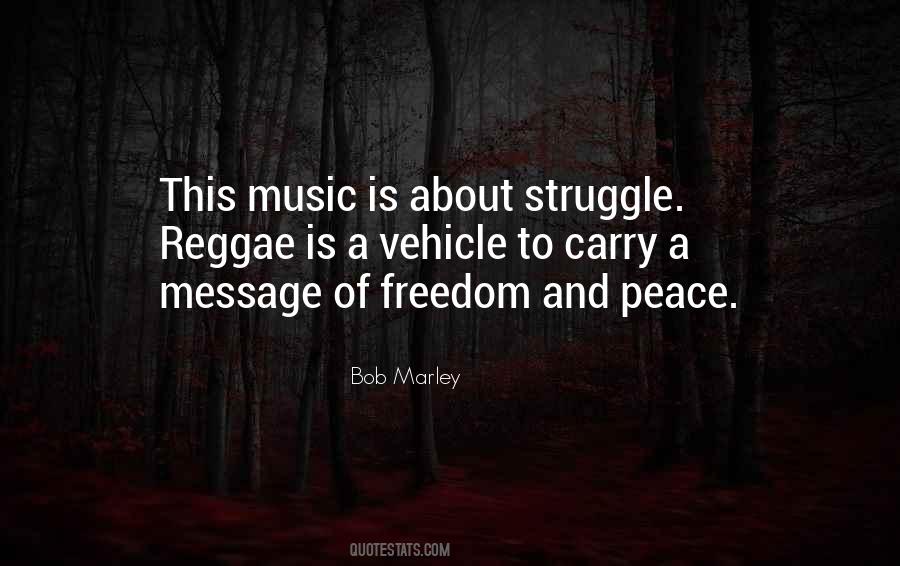 #8. Some artists are bound to an image: Bob Marley has dreadlocks, Matisyahu has a beard. But that's a reminder that the whole thing is not about style. It's about music. - Author: Matisyahu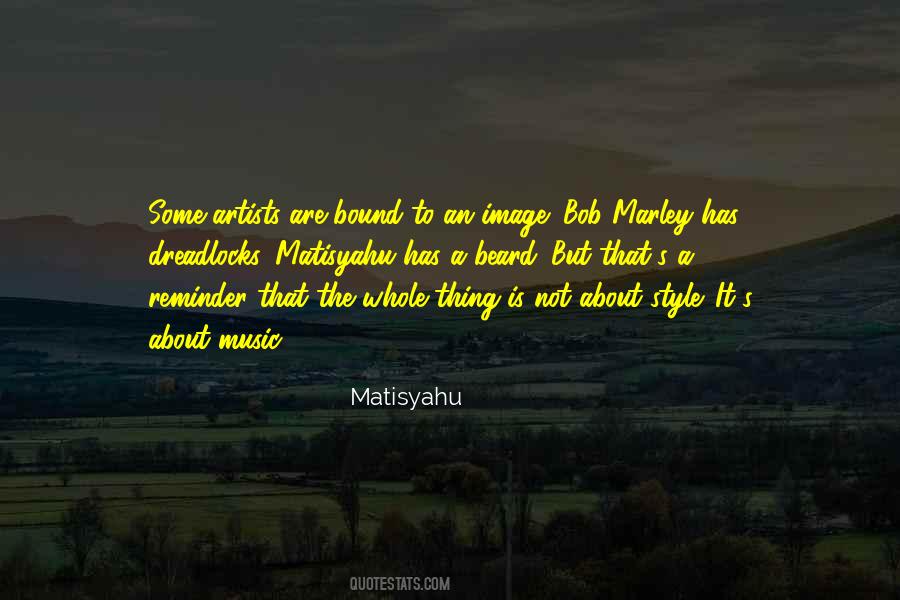 #9. I wish we were all hippies and did yoga, lived in cottages, smoked weed, accepted everyone for who they are, and listened to wonderful music. I wish money didn't make us who we are. I just wish we could redo society. - Author: Bob Marley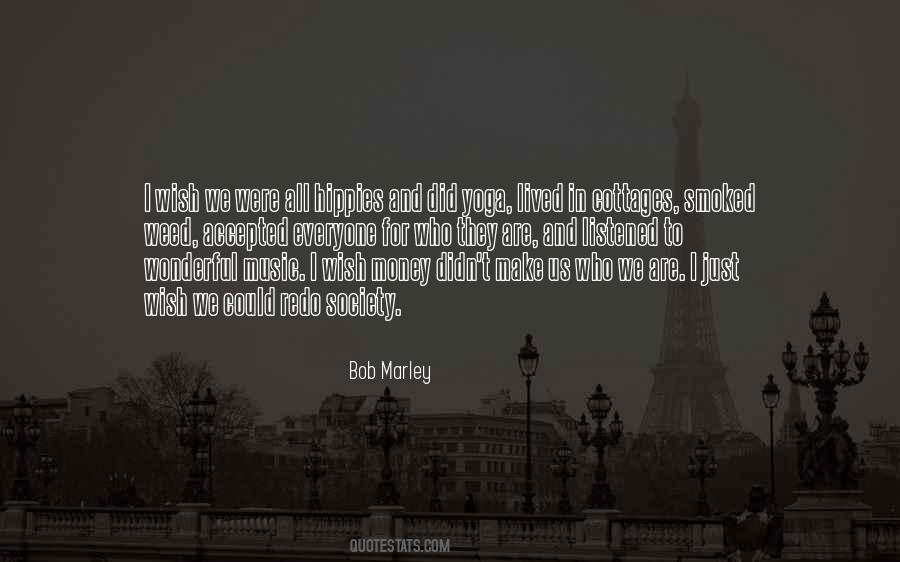 #10. All those governments and this and that, these people that say they're here to help, why them say you cannot smoke the herb? Herb ... herb is a plant, you know? And when me check it, me can't find no reason. All them say is, 'it make you rebel'. Against what? - Author: Bob Marley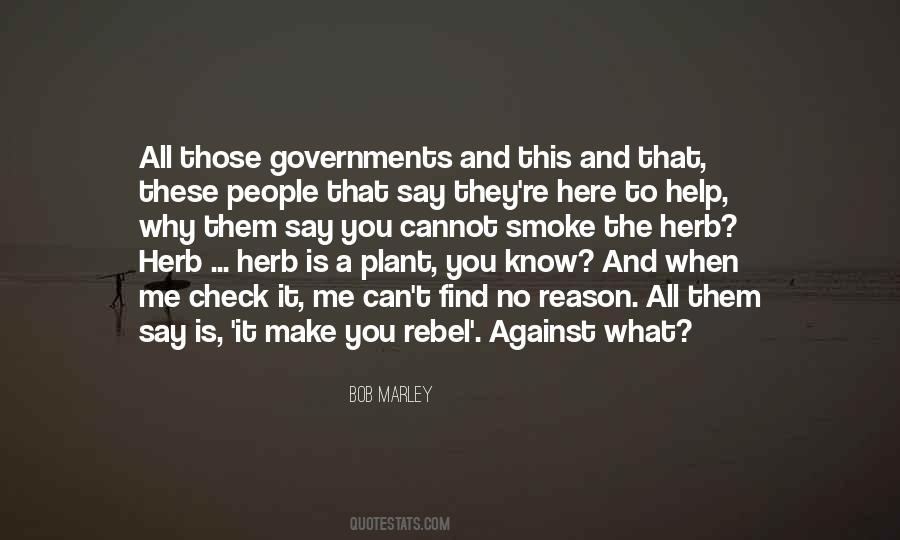 #11. Being Bob Marley's son has done many things for me, in terms of having a career in music. I'm very proud of my music, and I'm very proud of where I'm from. People hear that I'm Bob Marley's son, and they turn on my music to listen just out of curiosity. - Author: Damian Marley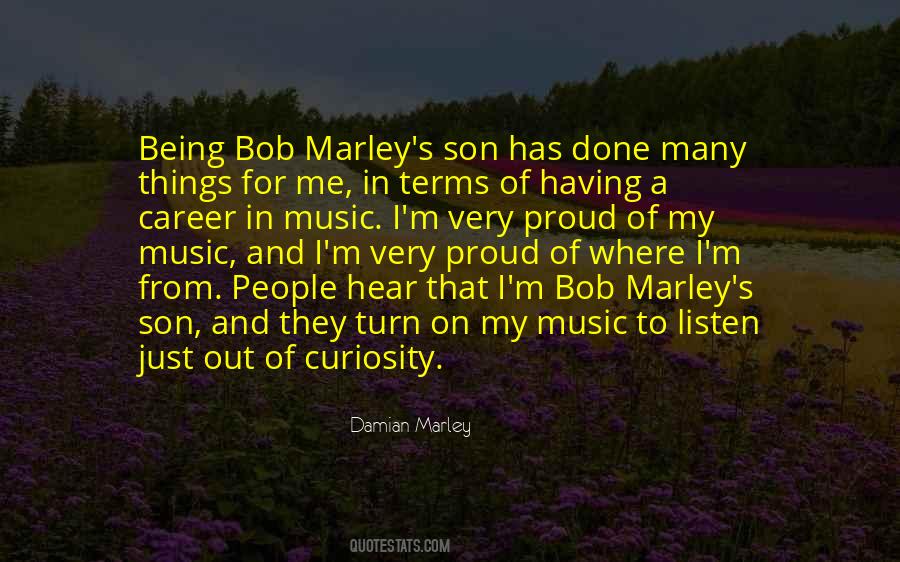 #12. One good thing about music is that when it hits you, you feel no pain - Author: Bob Marley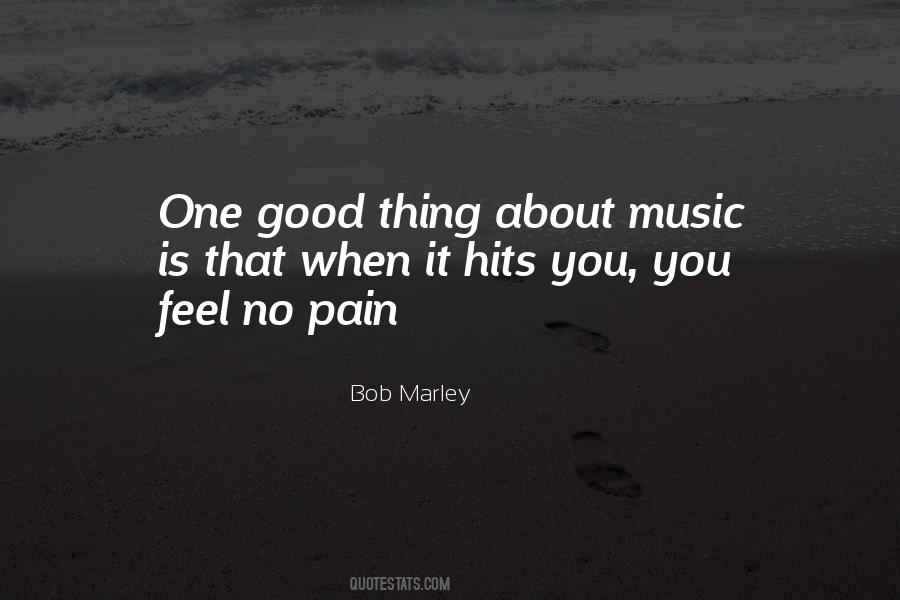 #13. Bob Marley says it too but he says every little thing gonna be all right and that strikes me as an appropriate qualifier even if all he was doing was getting enough syllables to match the music. - Author: Miriam Toews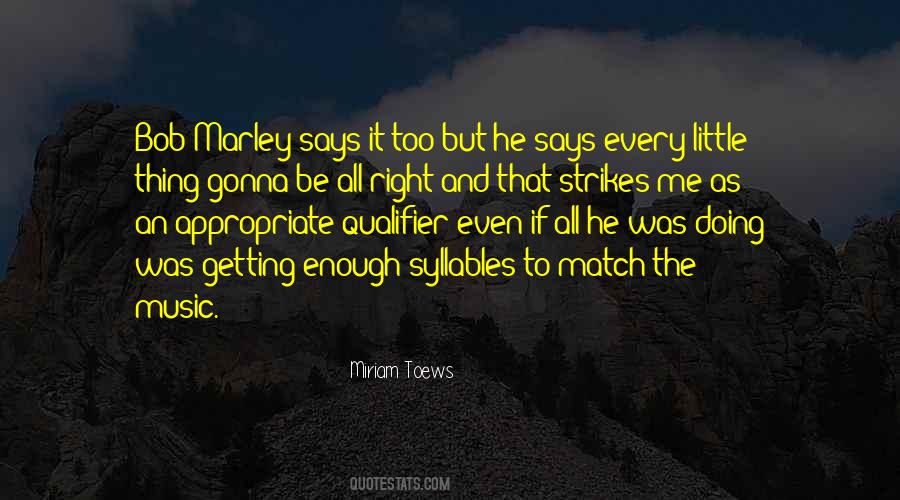 #14. Sometimes you have to fight with music. - Author: Bob Marley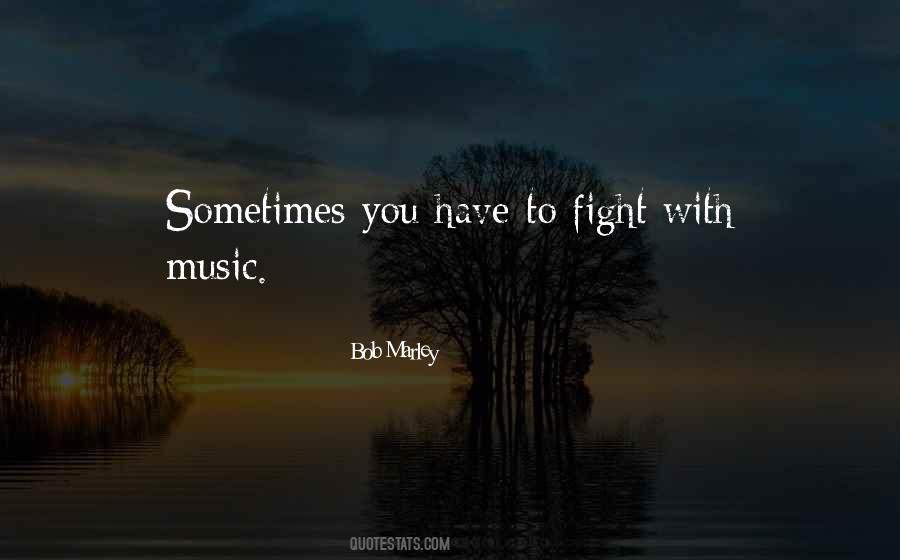 #15. I grew up with The Beatles, Bob Marley and Talking Heads. I like the melody-with-rhythm aspect of music - there's so much to discover still. - Author: Albert Hammond Jr.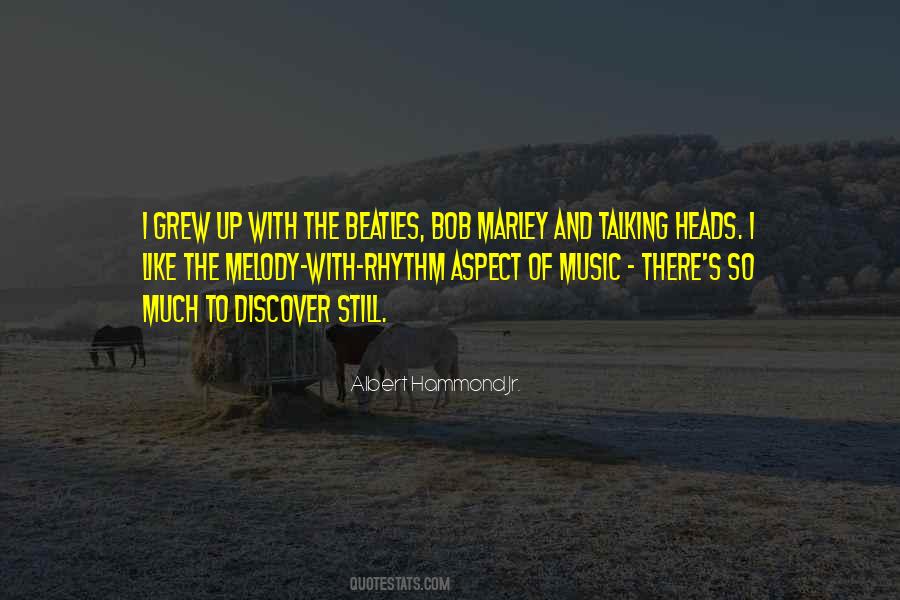 #16. We JAH people can make it work. - Author: Bob Marley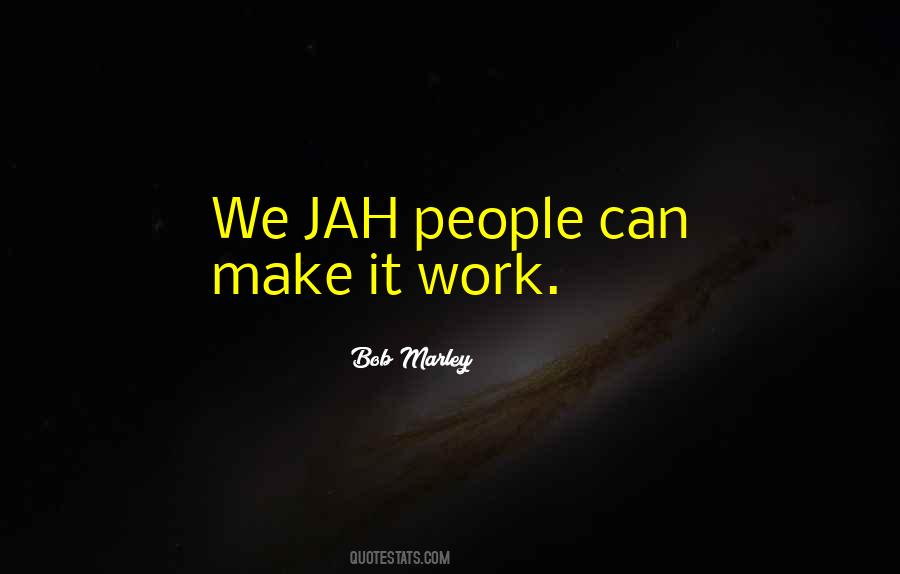 #17. Who are you to judge the life I live? I know I'm not perfect -and I don't live to be- but before you start pointing fingers ... make sure you hands are clean! - Author: Bob Marley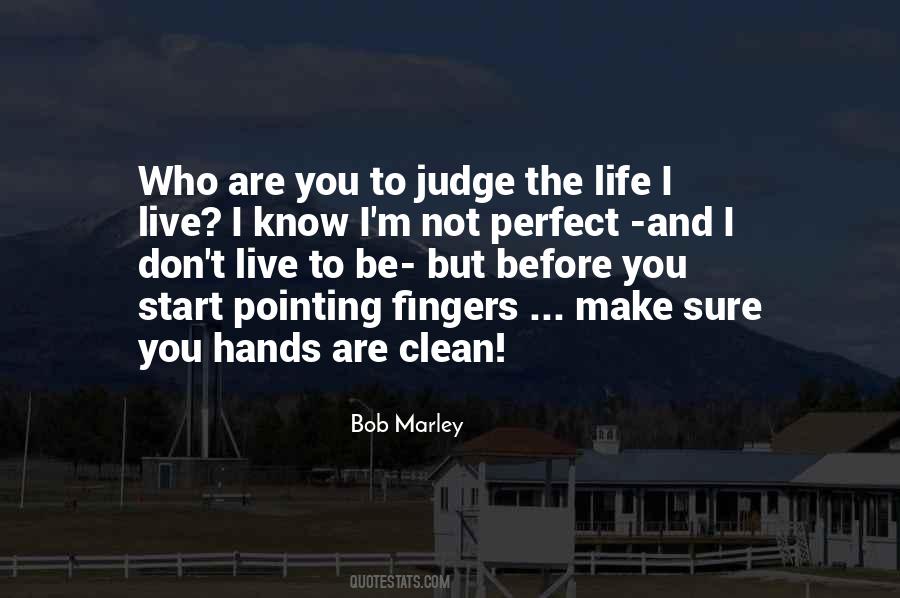 #18. The more you accept herb, the more you accept Rastafari. - Author: Bob Marley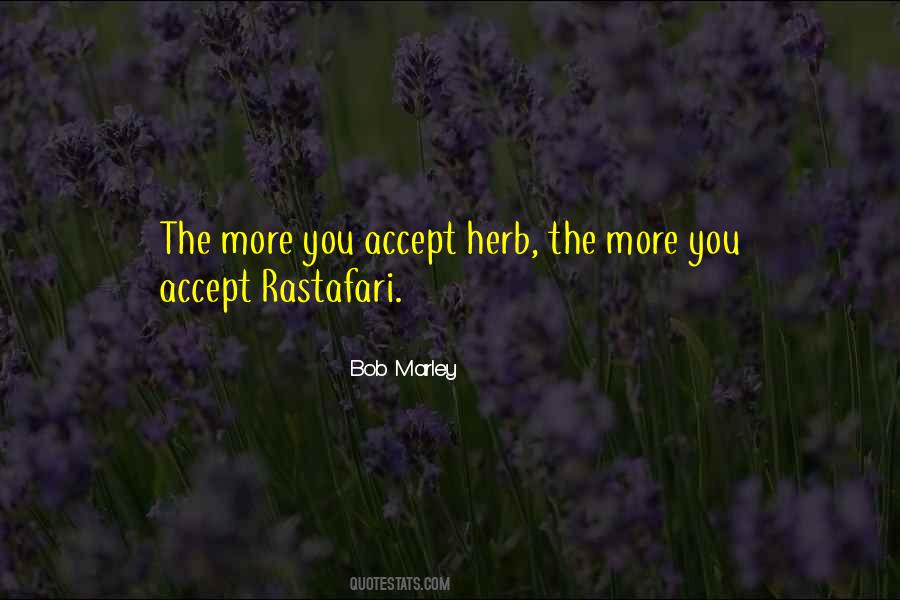 #19. A hungry mob is an angry mob. - Author: Bob Marley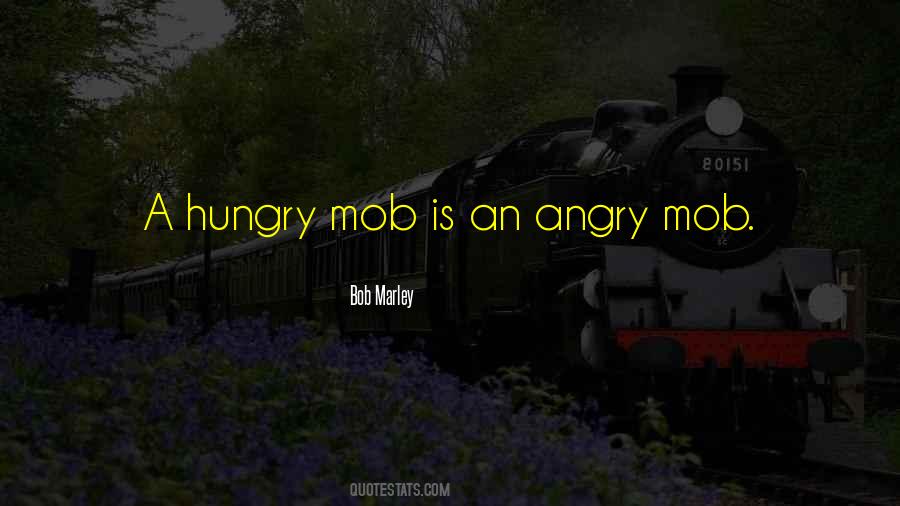 #20. Your life is worth much more than gold. - Author: Bob Marley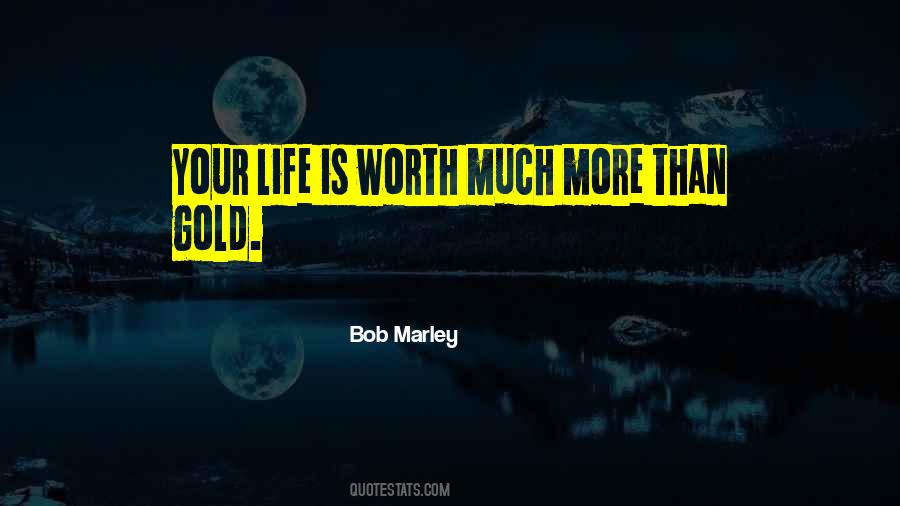 #21. My music fights against the system that teaches to live and die. - Author: Bob Marley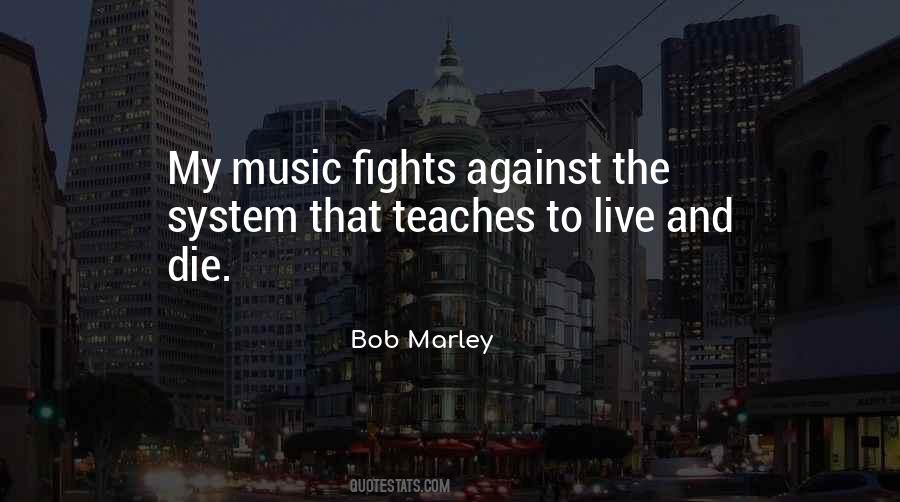 #22. Every day the bucket a-go a well, one day the bottom a-go drop out. - Author: Bob Marley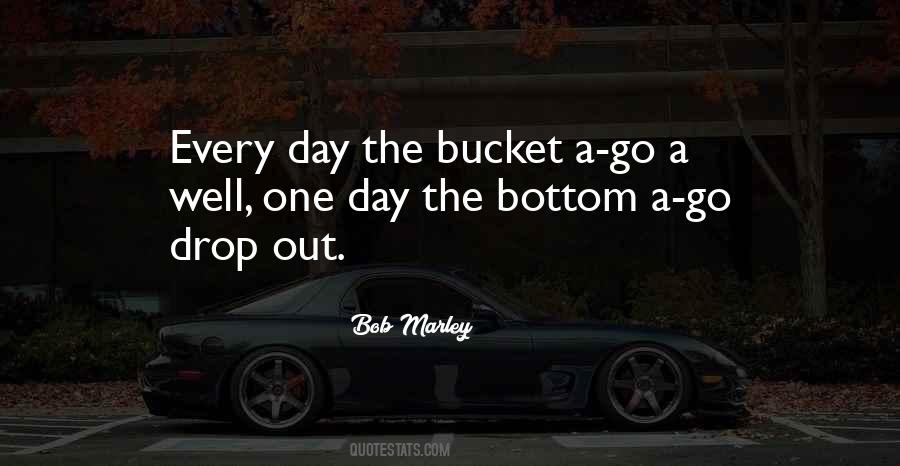 #23. I woke up this morning, smiled at the rising sun. - Author: Bob Marley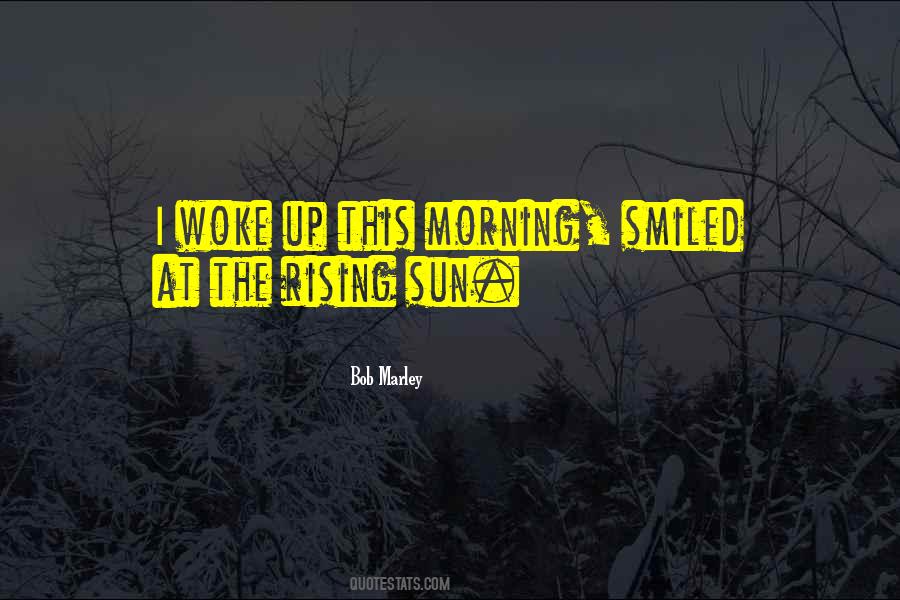 #24. Don't bury your thoughts, put your vision to reality. - Author: Bob Marley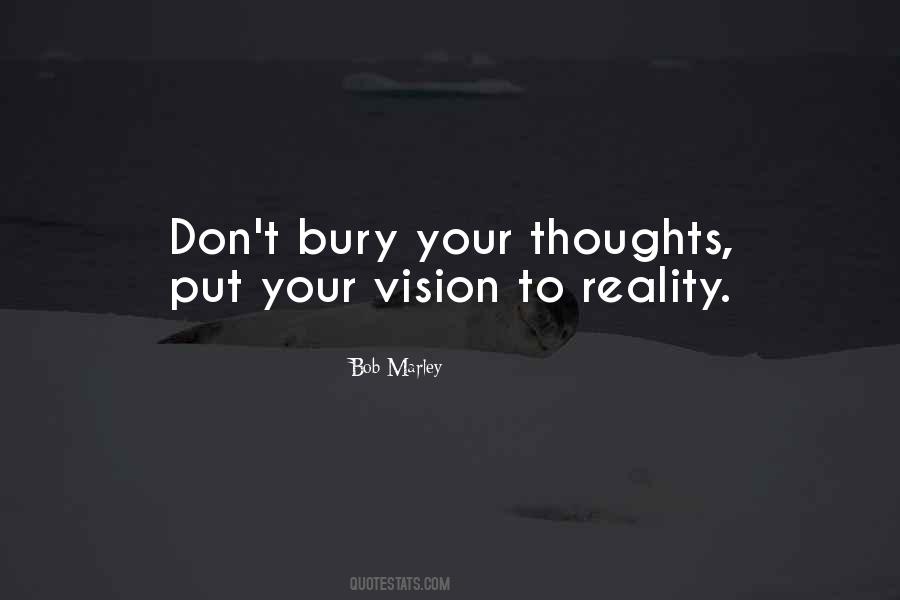 #25. When you're in Jamaica, unless you're in a tourist spot, you don't hear Bob Marley; you mostly hear dance hall music. - Author: Michael Franti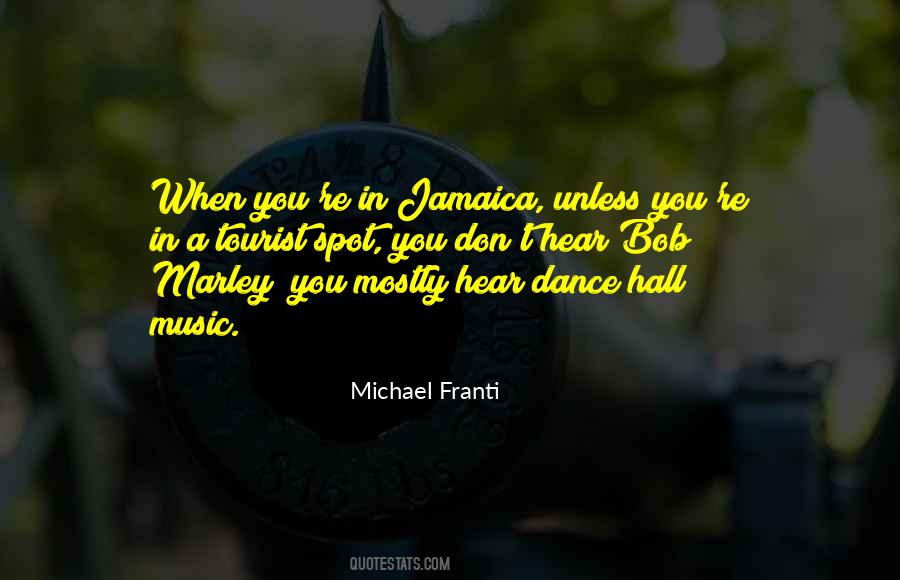 #26. When I was 17, I listened to reggae music. I loved Bob Marley. I started growing dreadlocks. It's always been my way, that the outside matches what's going on with me inside. - Author: Matisyahu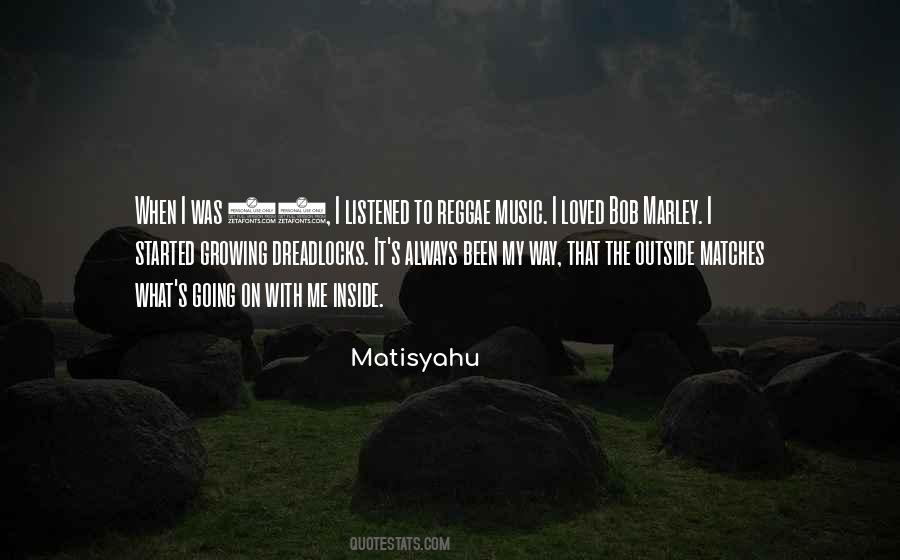 #27. Music and herb go together. It's been a long time now I smoke herb. From 1960's, when I first start singing. - Author: Bob Marley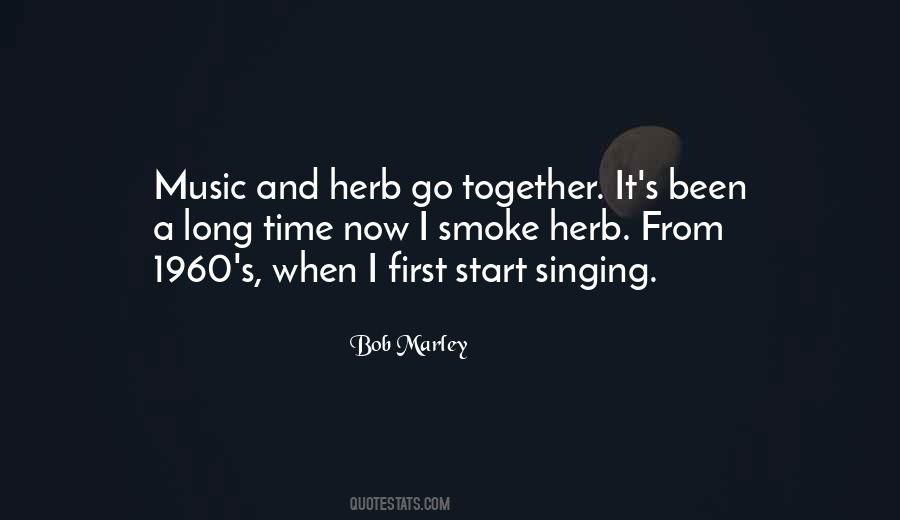 #28. Bob Marley is one of the most recognized artists. He didn't care to be defined. People wondered, 'Is it reggae? Is it rock?' But at the end of the day they were still playing his music and that's what matters. - Author: Melanie Fiona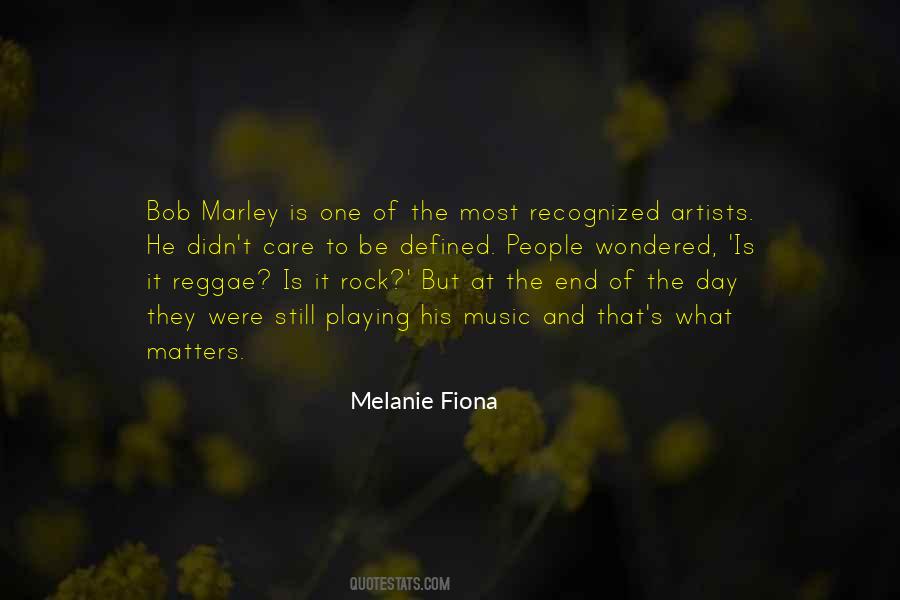 #29. One good thing about music, when it hits you, you feel no pain. - Author: Bob Marley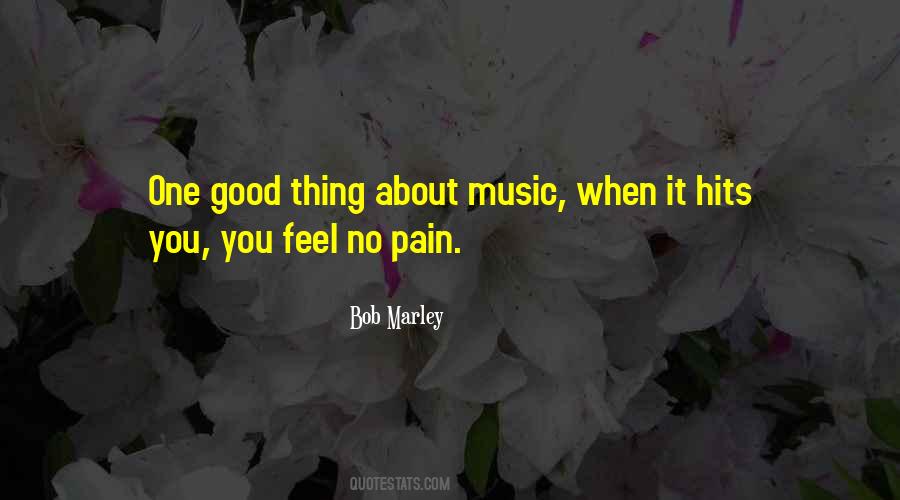 #30. Yeah me see myself as a revolutionary, would wouldn't want no help and imma take no bribe from no one and fight it single handed with music - Author: Bob Marley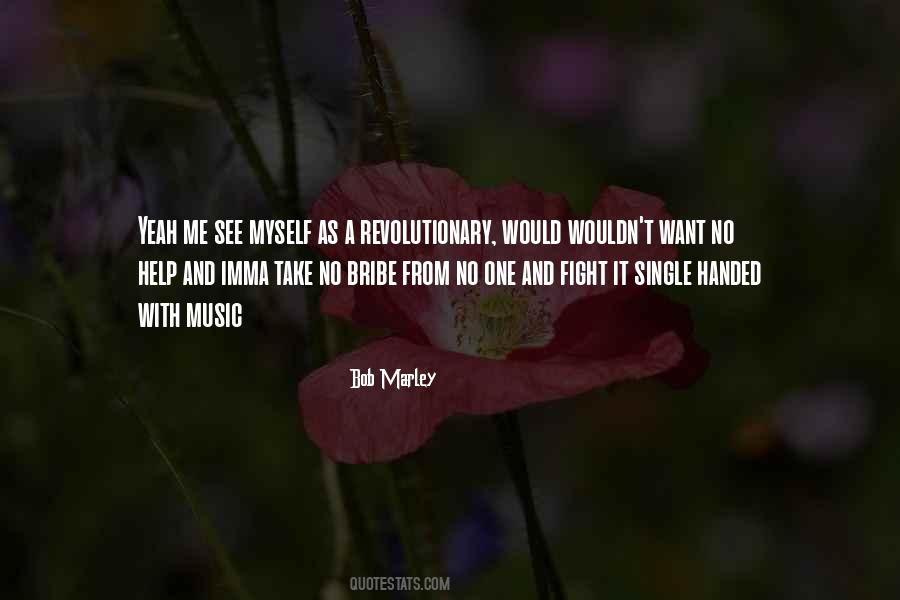 #31. Alcohol make you drunk, man. It don't make you meditate, it just make you drunk. Herb is more a consciousness. - Author: Bob Marley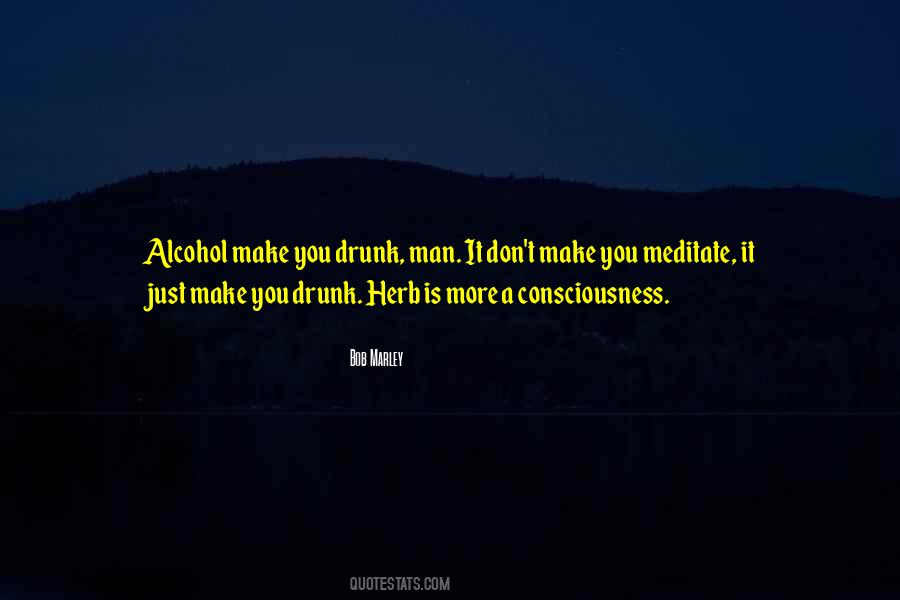 #32. My music will go on forever. Maybe it's a fool say that, but when me know facts me can say facts. My music will go on forever. - Author: Bob Marley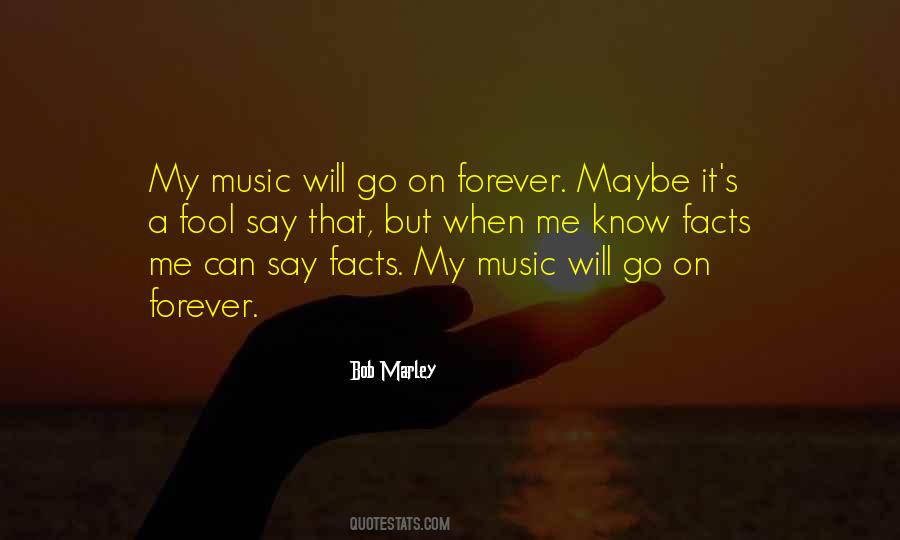 #33. I think that generally music should be a positive thing, I like Bob Marley's attitude: he said that his goal in life was to single handedly fight all the evil in the world with nothing but music, and when he went to a place he didn't go to play, he went to conquer. - Author: Jon Fishman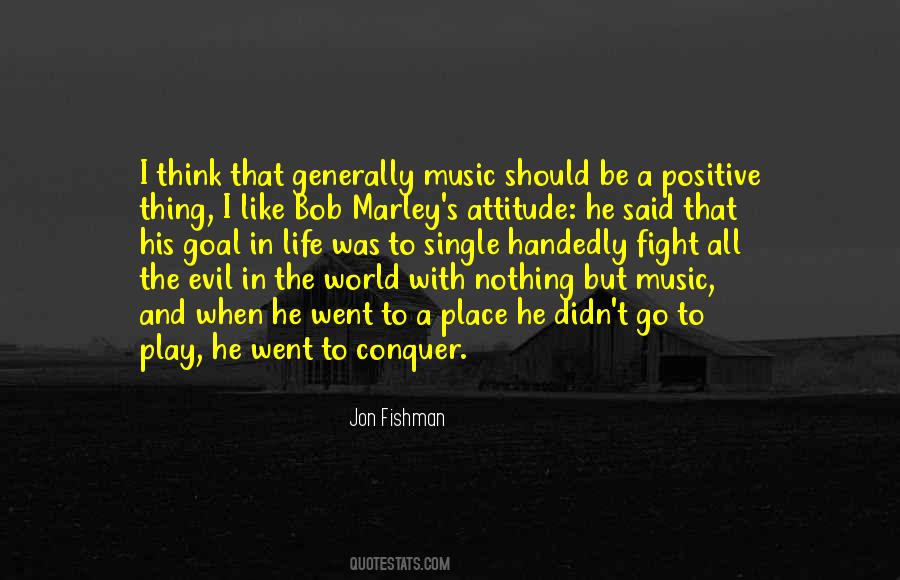 #34. I don't know if music has ever achieved anything past appealing to the people that it appeals to. If a song could stop a war, then Bob Marley and Bob Dylan songs would have stopped one or two. - Author: Henry Rollins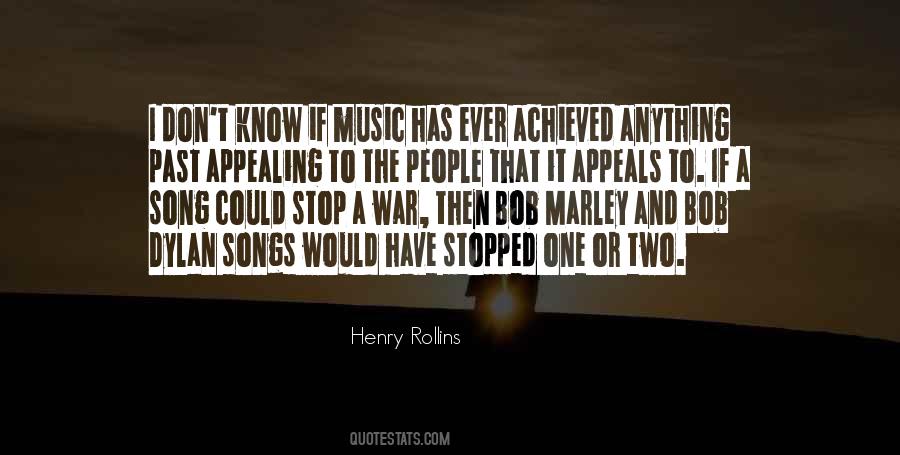 #35. I have always been a huge fan of reggae music. I remember going to see Bob Marley And The Wailers at the Hammersmith Odeon when I was 13. I went with my big sister, Cordelia, and it remains the most wonderful concert I've ever been to. - Author: Amanda Donohoe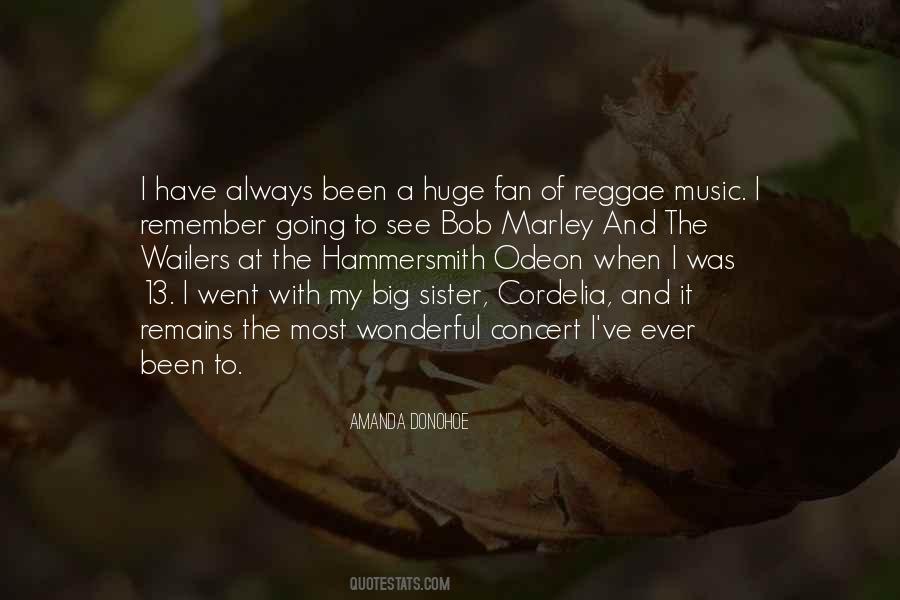 #36. None but ourselves can free our minds. - Author: Bob Marley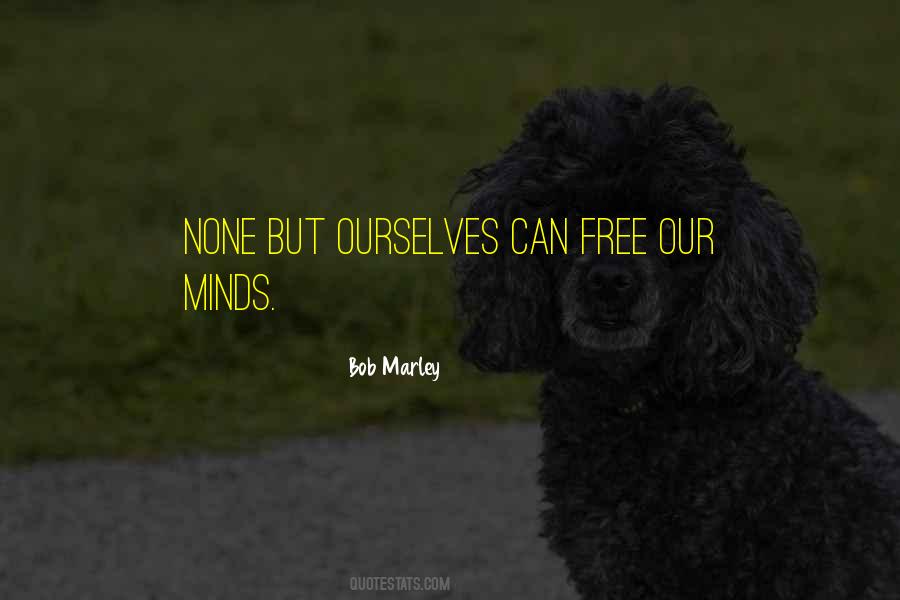 #37. I think I have every piece of music Bob Marley ever made. - Author: Kamala Harris
#38. When the music hits, you feel no pain, to quote Bob Marley. But it's true. It's like all art and creation: You're completely in the moment, and you just feel free. - Author: Cory Monteith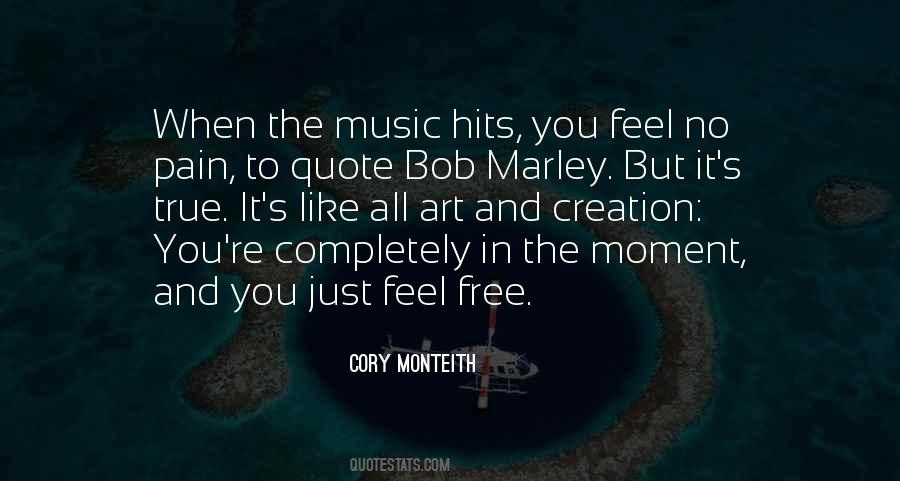 #39. I don't stand for black man's side, I don't stand for white man's side, I stand for God's side. - Author: Bob Marley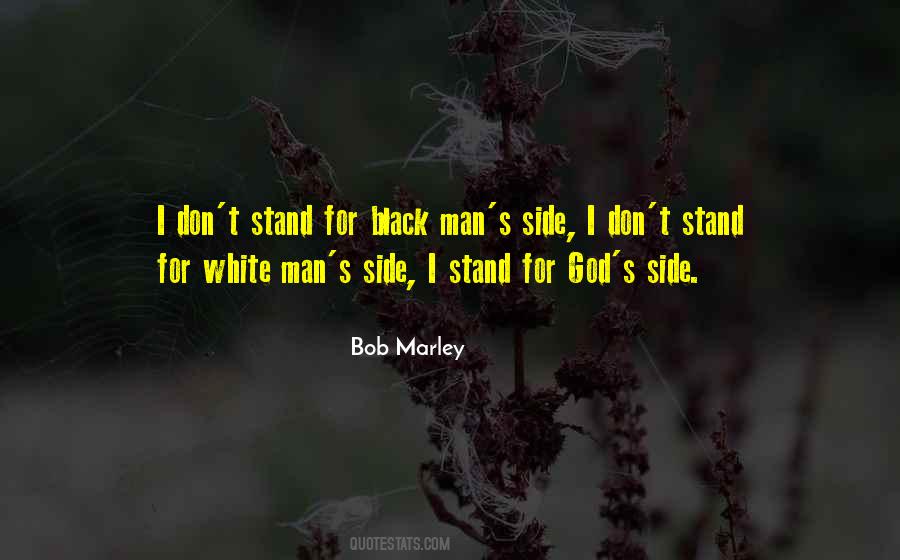 #40. Music is the only thing that doesn't hurt when it hits you. - Author: Bob Marley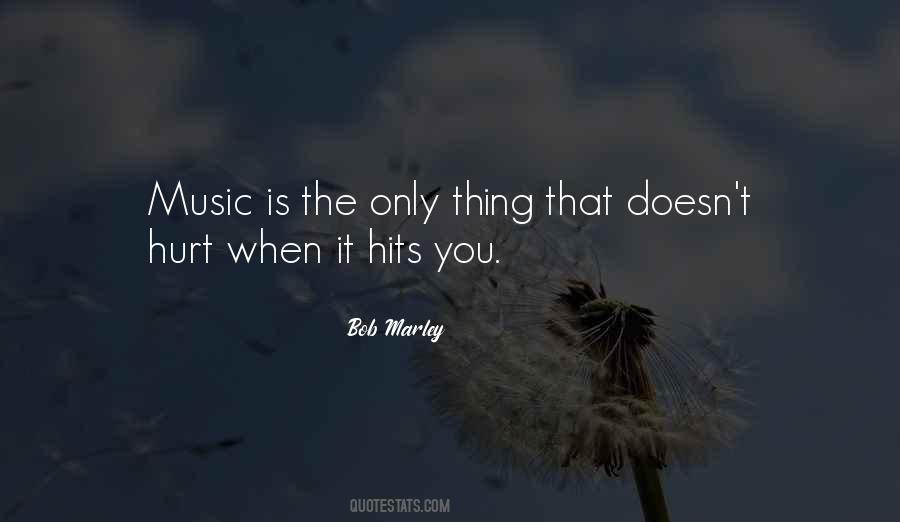 #41. Bob Marley is a huge influence. I love reggae music, but I also love the purpose of the songs he writes and the style of the music - it takes your worries away and makes you feel good, and I think that's what music is about. - Author: Colbie Caillat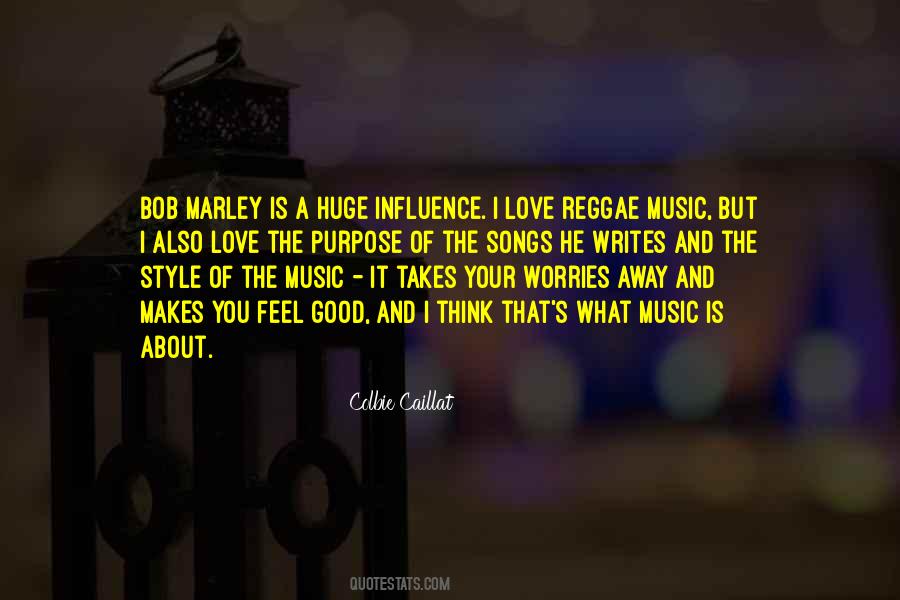 #42. The road to life is rocky, and you may stumble too. So while you point your fingers, someone else is judging you. - Author: Bob Marley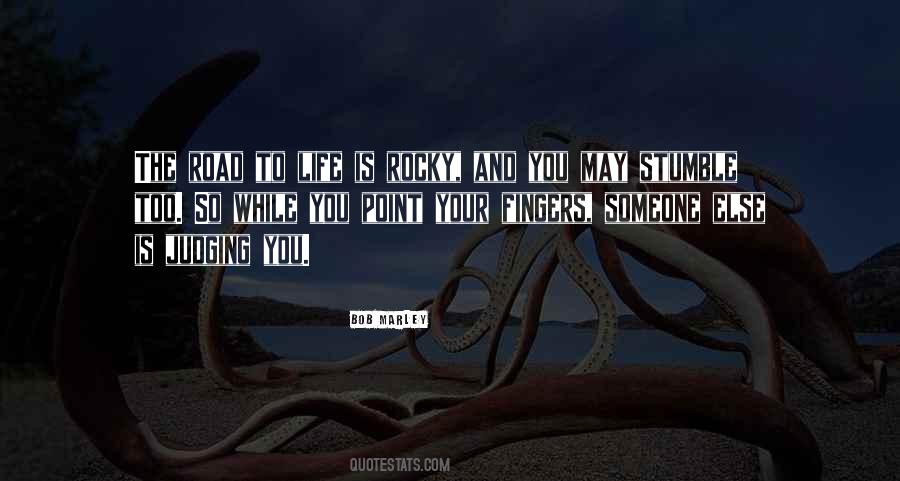 #43. Even if I wasn't in music, even if my father was a carpenter, some guy in Jamaica would go 'You're just like Bob. You're just like your father.' That happens in Jamaica all the time. - Author: Ziggy Marley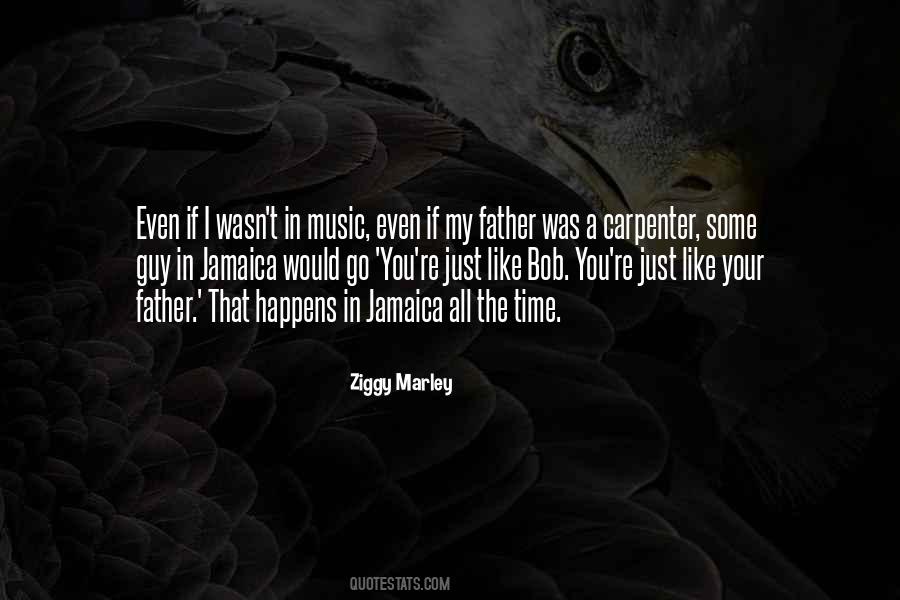 Famous Authors
Popular Topics