Too Ambitious Famous Quotes & Sayings
List of top 34 famous quotes and sayings about too ambitious to read and share with friends on your Facebook, Twitter, blogs.
Top 34 Quotes About Too Ambitious
#1. Roger was not personally ambitious; he mainly wanted life not to make too many demands on him. - Author: John Lanchester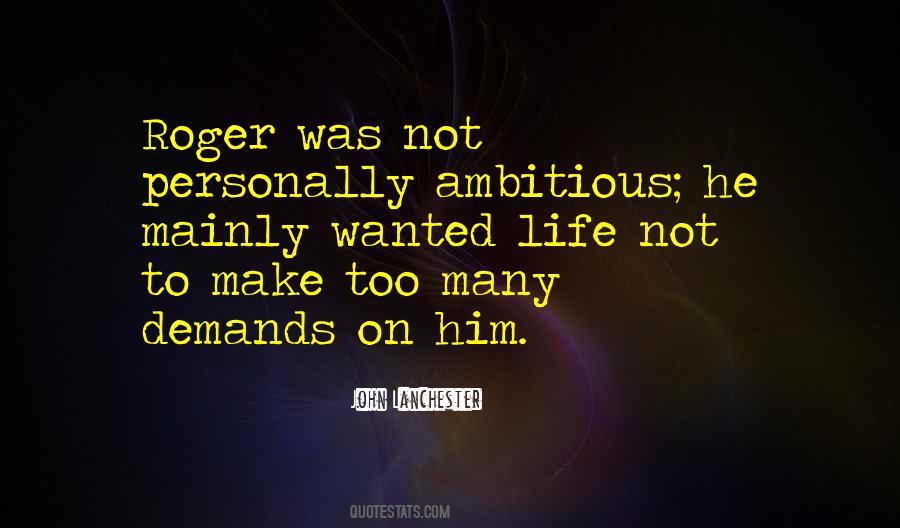 #2. The world is an ambitious business. It continuously expands and evolves. But people are lazy and God is far too lovely to do something about it. - Author: Stefan Emunds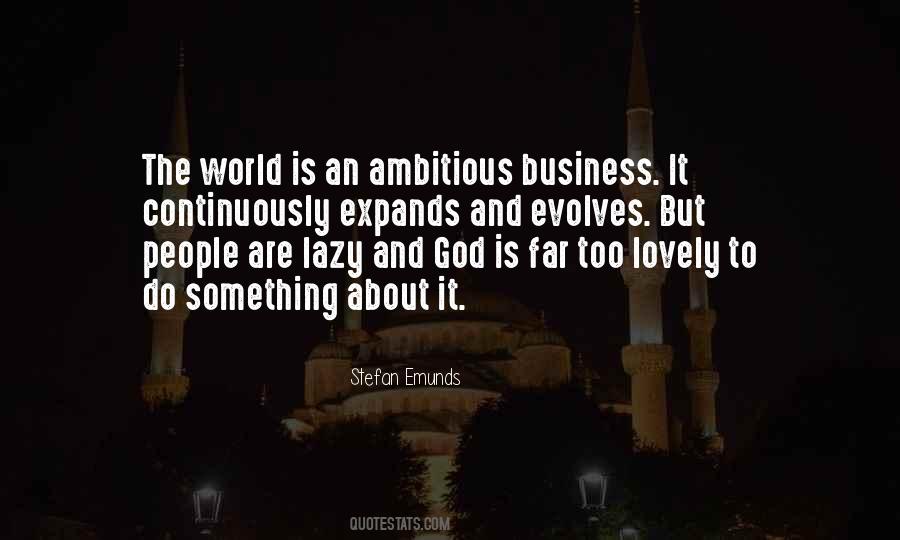 #3. A lot of people these days are too ambitious; their sights are set too high at the start and they end up diving in too deep, quitting their day job too soon. They move to Vegas or wherever, make an all-or-nothing commitment before they're ready, and burn out. - Author: Phil Ivey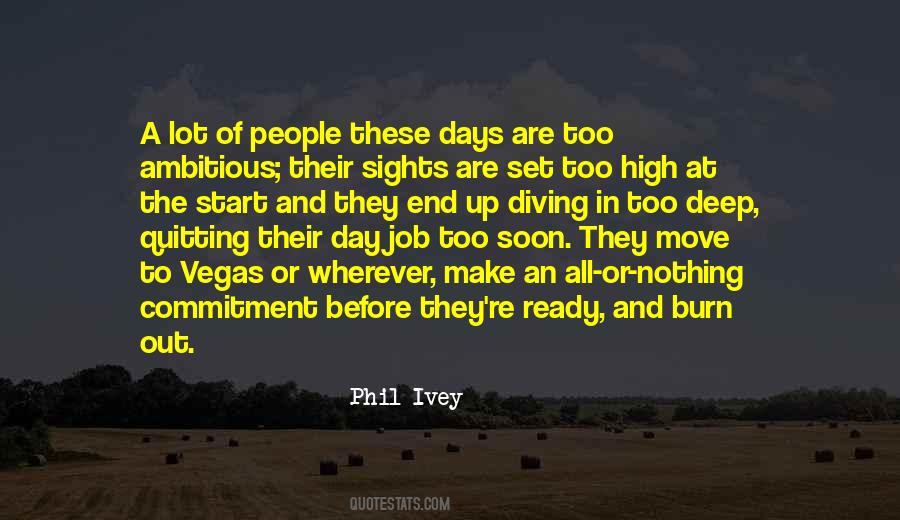 #4. Too many people are frightened. They want youth to last. They complain bitterly if sickness comes. But the world is always in tumult, and fortunes rise and fall and fail. It is the ambitious who accomplish things. It takes courage to be ambitious, for never was anything great achieved without risk. - Author: Jeff Wheeler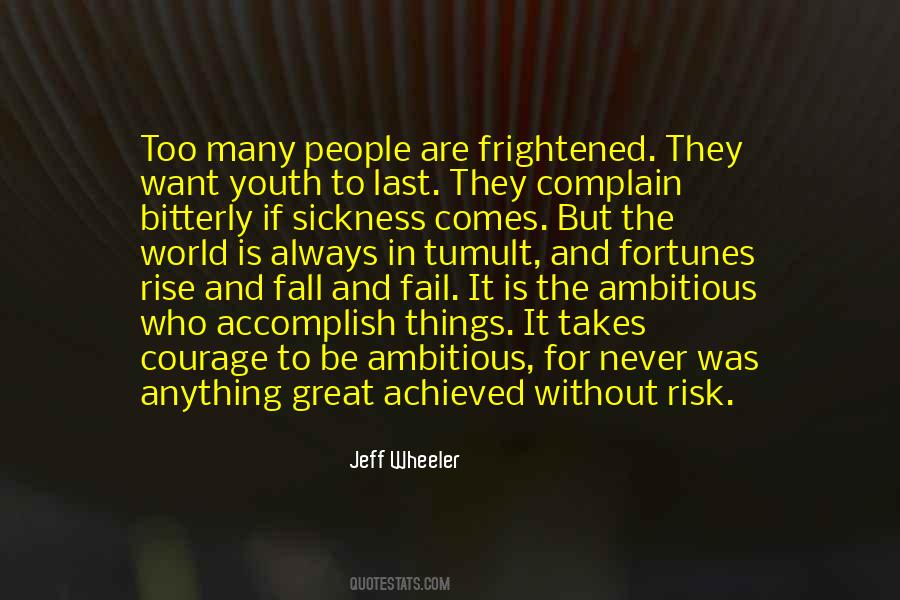 #5. Don't be too ambitious. Do the most important thing you can think of doing every year and then your career will take care of itself. - Author: Henry Kissinger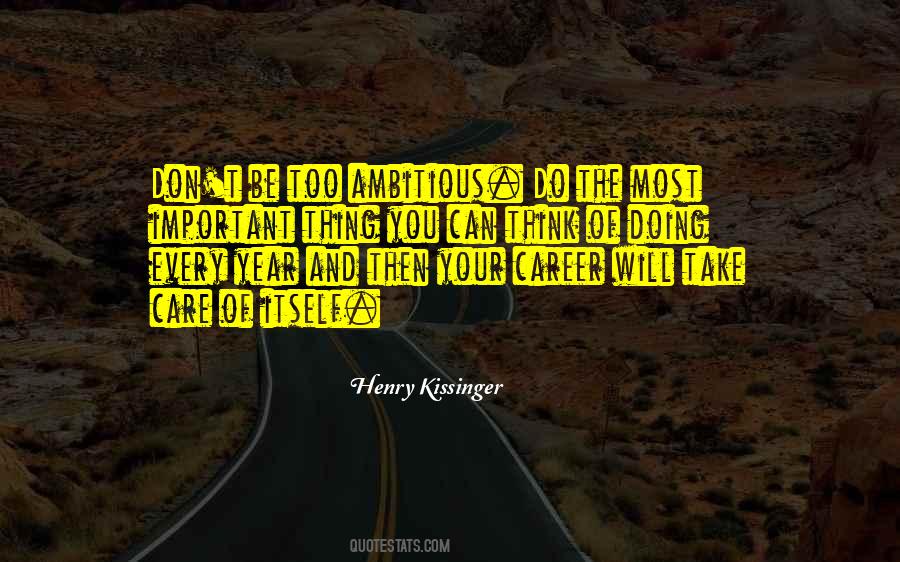 #6. In physiology, as in all other sciences, no discovery is useless, no curiosity misplaced or too ambitious, and we may be certain that every advance achieved in the quest of pure knowledge will sooner or later play its part in the service of man. - Author: Ernest Starling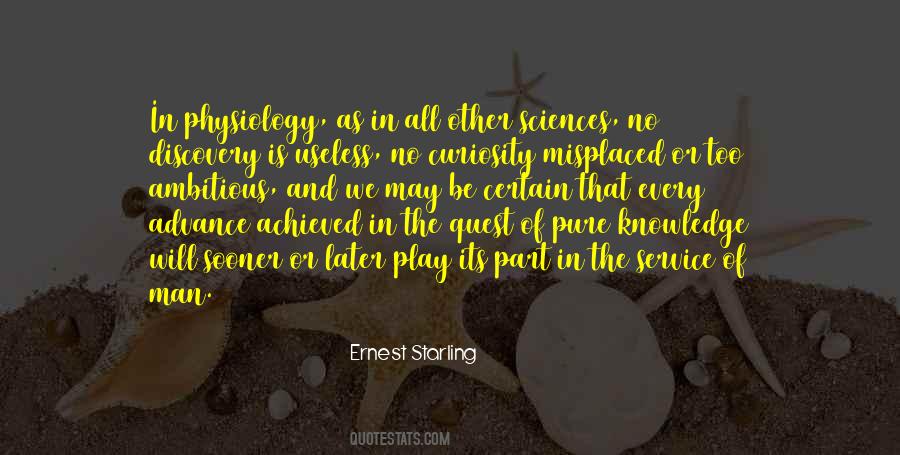 #7. When I get to where I can enjoy just lying on the rug picking up lint balls, I will no longer be too ambitious. - Author: Hugh Prather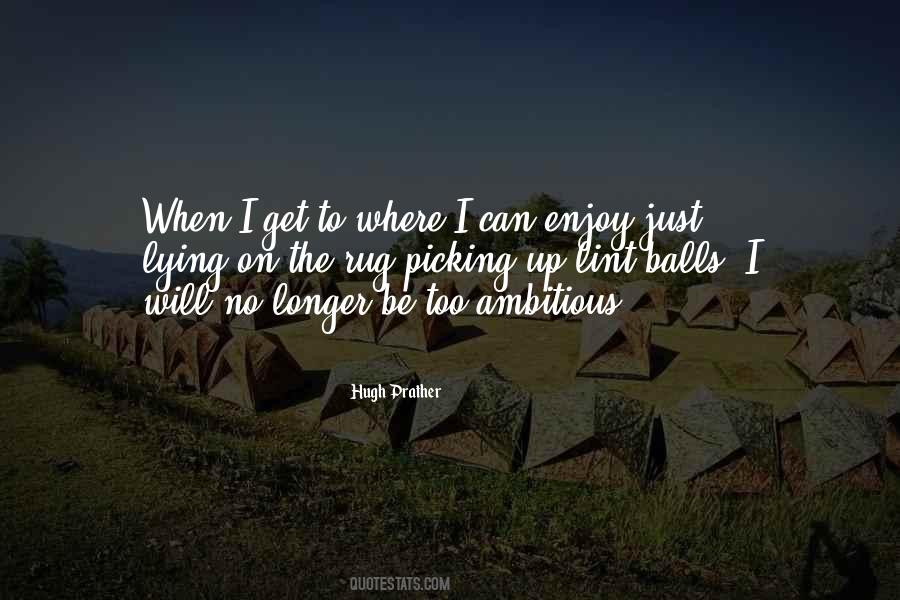 #8. I'm too ambitious to give another man credit, even if that other man is only myself in disguise. - Author: Norman Lock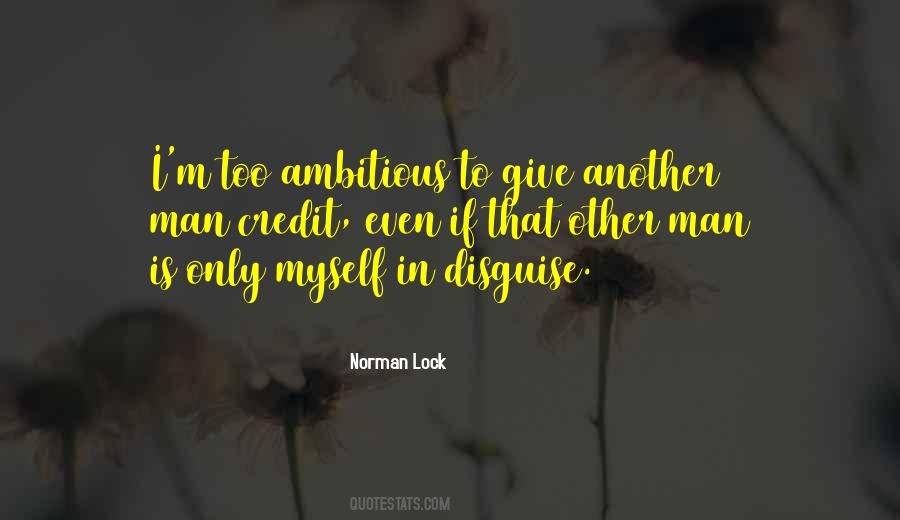 #9. There's so many confusing messages that you're being sent about being pretty but not too pretty, smart but not too smart, ambitious but in a way that makes people comfortable. It's very hard to navigate. - Author: Rachel Bloom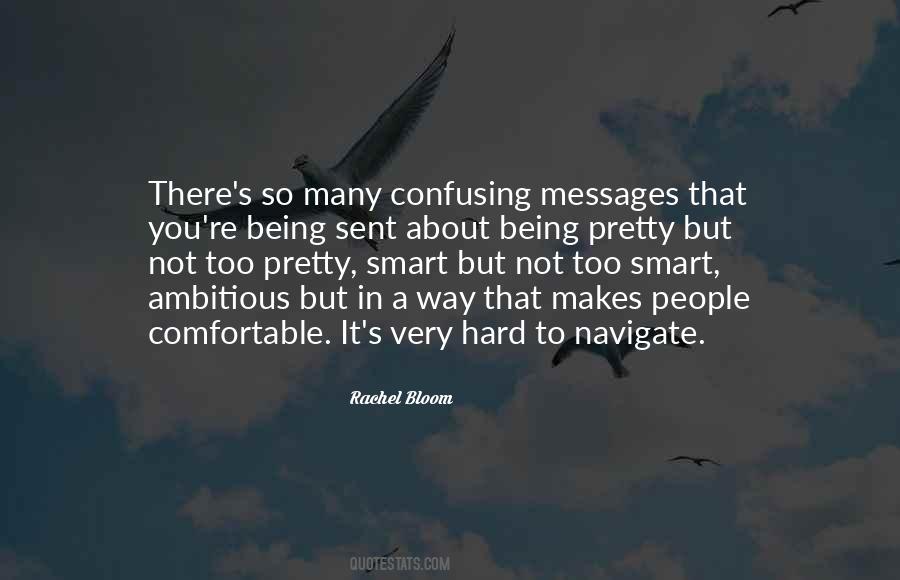 #10. I never wanted to be an actor. I never want to be an actor. I want to be a movie star. The whole idea of having to act is too gruesome. It's too ambitious for me. - Author: Vincent Gallo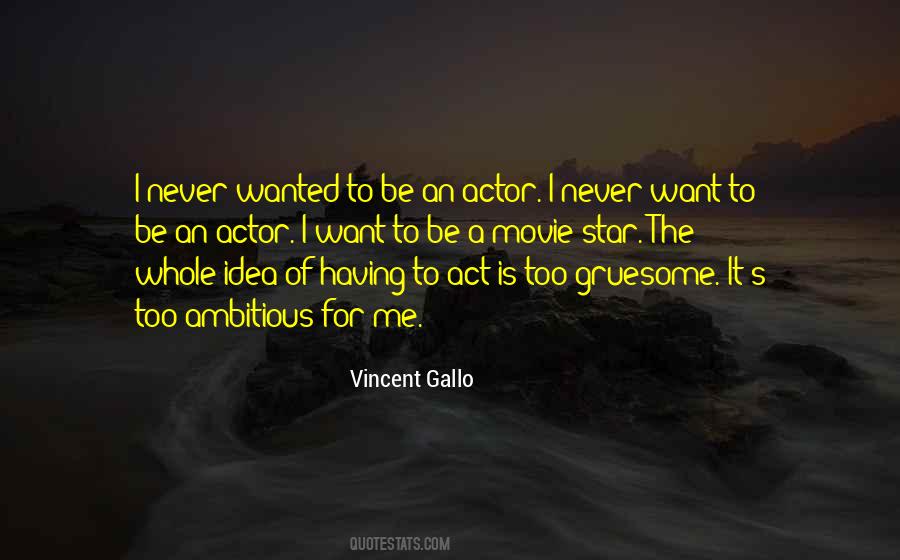 #11. It's okay to be ambitious, but if you play too rough, your peers will unite against you. - Author: Charles Duhigg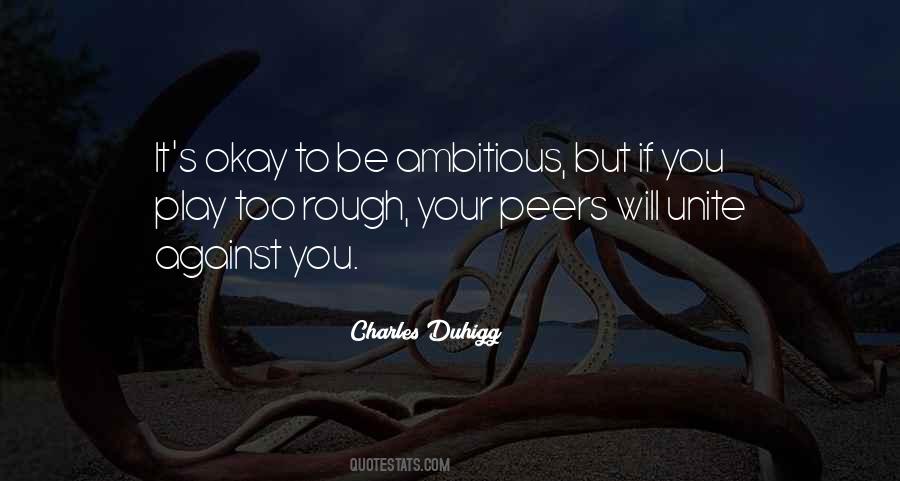 #12. So at most companies, an unspoken compact emerges: It's okay to be ambitious, but if you play too rough, your peers will unite against you. On the other hand, if you focus on boosting your own department, rather than undermining your rival, you'll probably get taken care of over time. - Author: Charles Duhigg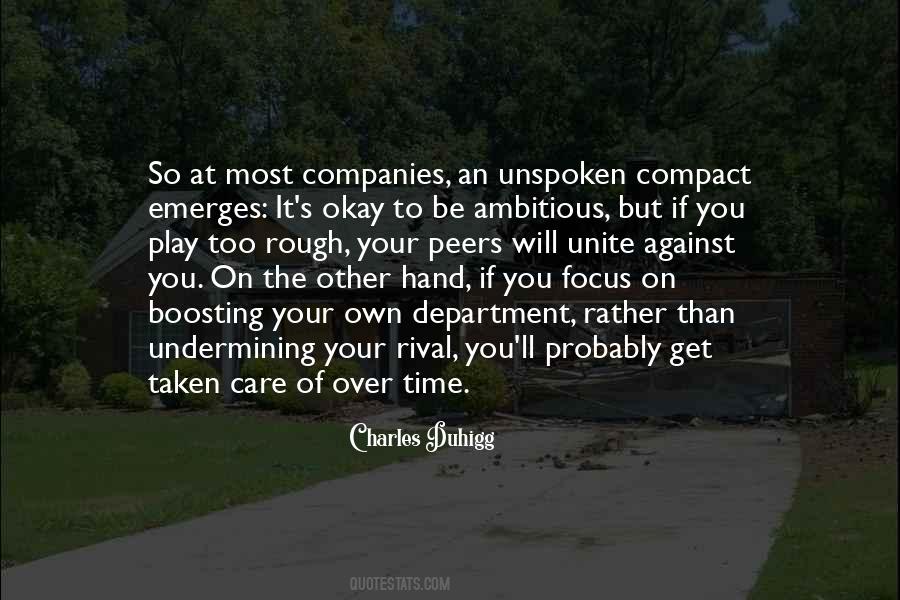 #13. But time has caught up with it and I think vindicated it. Shampoo, too: very dark, very ambitious movie. - Author: Robert Towne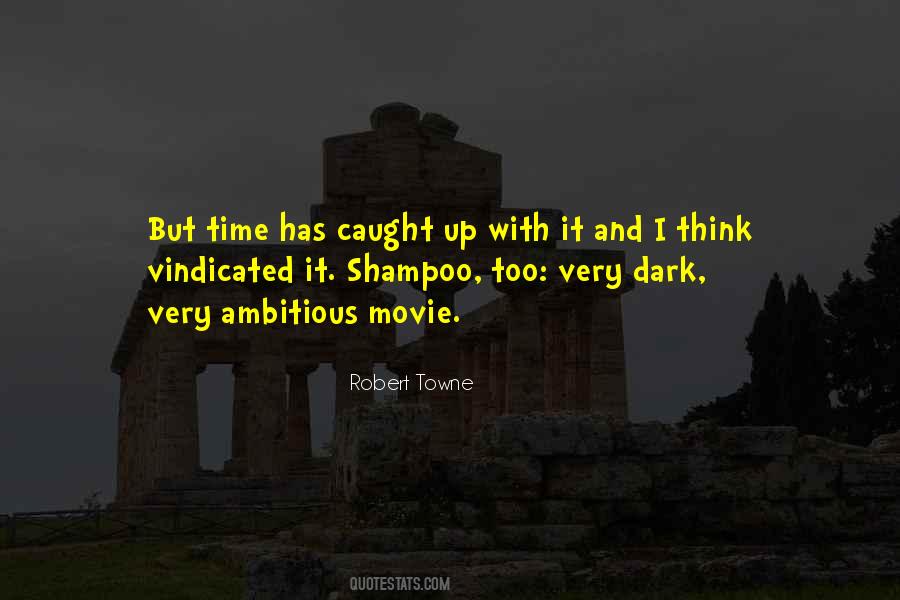 #14. Adult librarians are like lazy bakers: their patrons want a jelly doughnut, so they give them a jelly doughnut. Children's librarians are ambitious bakers: 'You like the jelly doughnut? I'll get you a jelly doughnut. But you should try my cruller, too. My cruller is gonna blow your mind, kid. - Author: John Green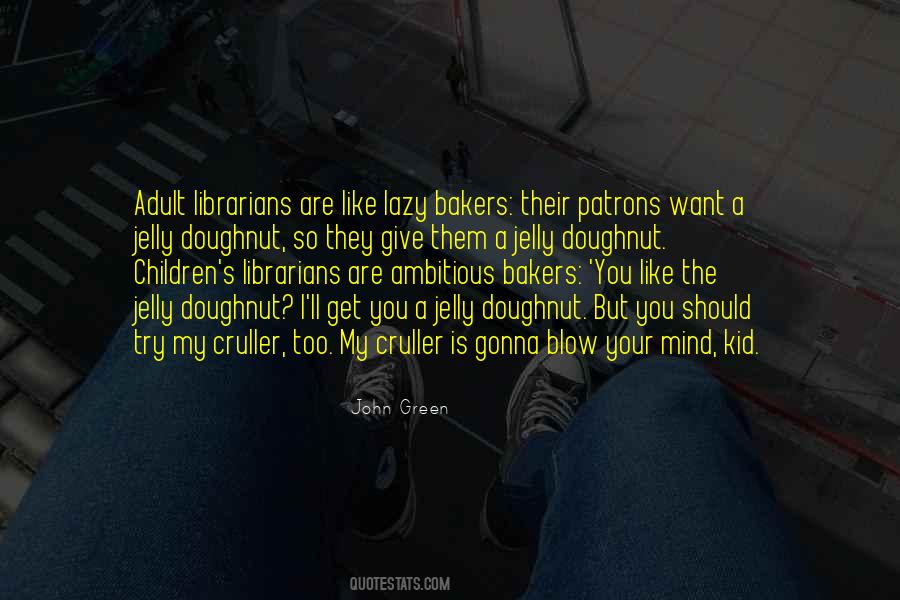 #15. Sure, there were hopes that Constellation's systems could later be adapted to support more ambitious goals. But Apollo had those hopes, too. It didn't work in 1970, and it wasn't going to work in 2020. - Author: Henry Spencer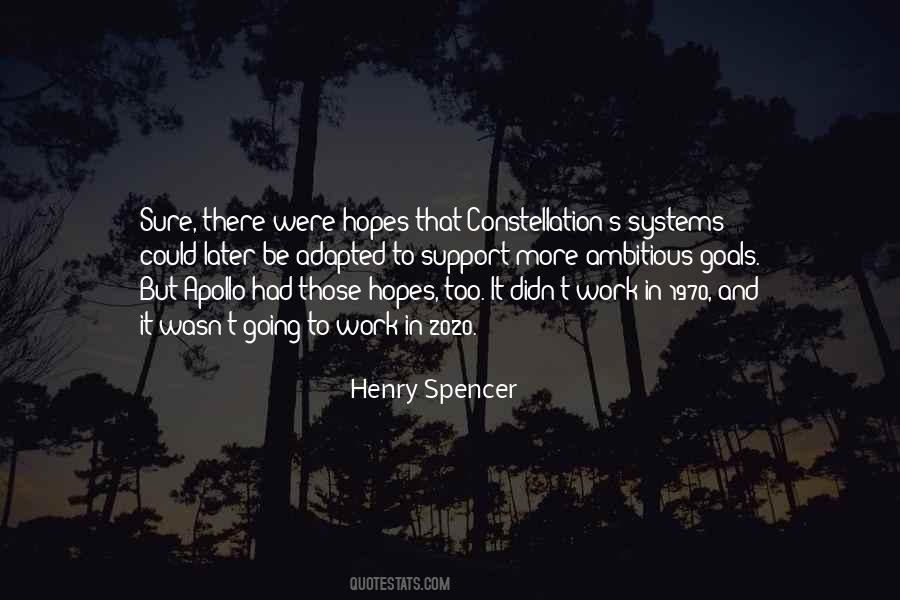 #16. I want to do everything, and I don't think that's too ambitious. - Author: Megan Hilty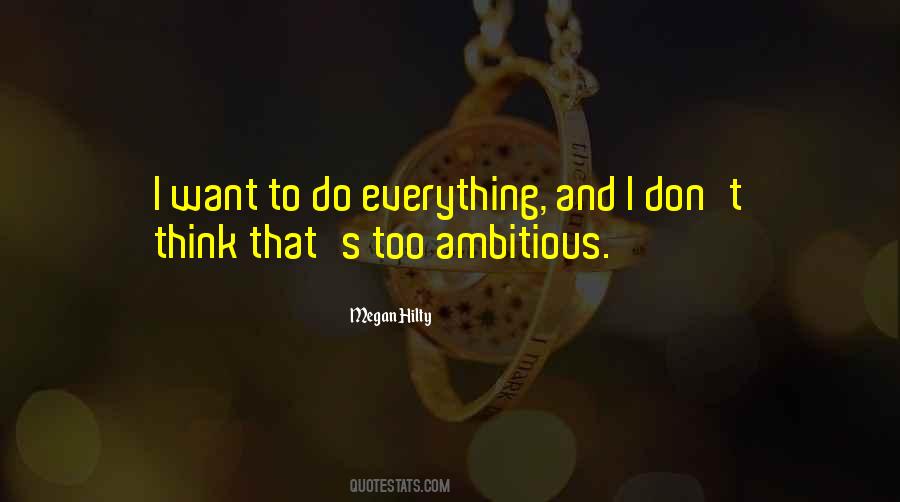 #17. [ Marco Rubio] overly ambitious, too young, and I have better hair than he does. - Author: Jeb Bush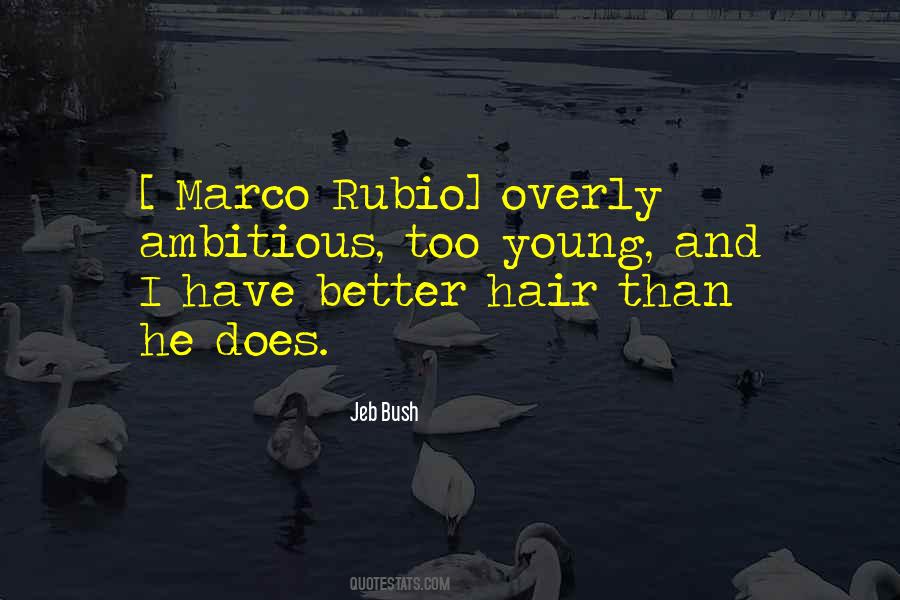 #18. It is very difficult for any couple who are married if both people are ambitious. I don't know if it's just too hard to be married to a woman that wants to be a movie star. - Author: Ethan Hawke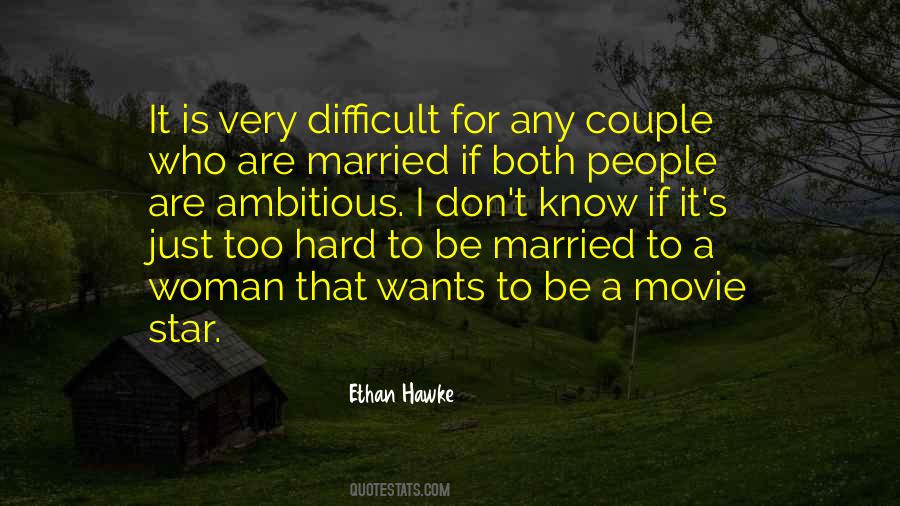 #19. If ambitious fantasies make people blush, and sexual fantasies make people blush and feel guilty, fantasies of violence and death may make people blush and feel guilty-and frightened too. - Author: Judith Viorst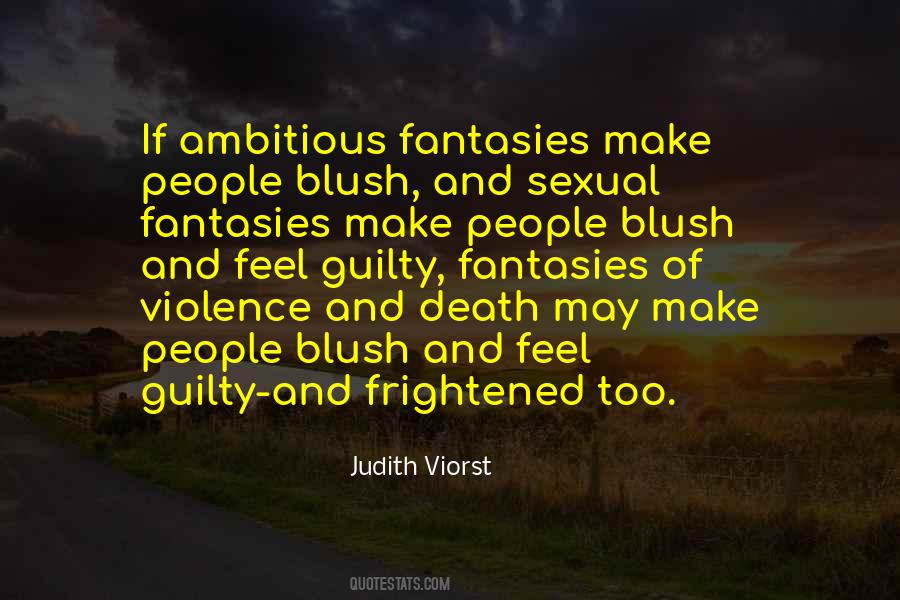 #20. It's good to be slightly ambitious, but I believe one shouldn't be too calculative. It's good to be on the edge, but I have never followed my mind. I have always followed my heart. And it has yielded the right results. - Author: Deepika Padukone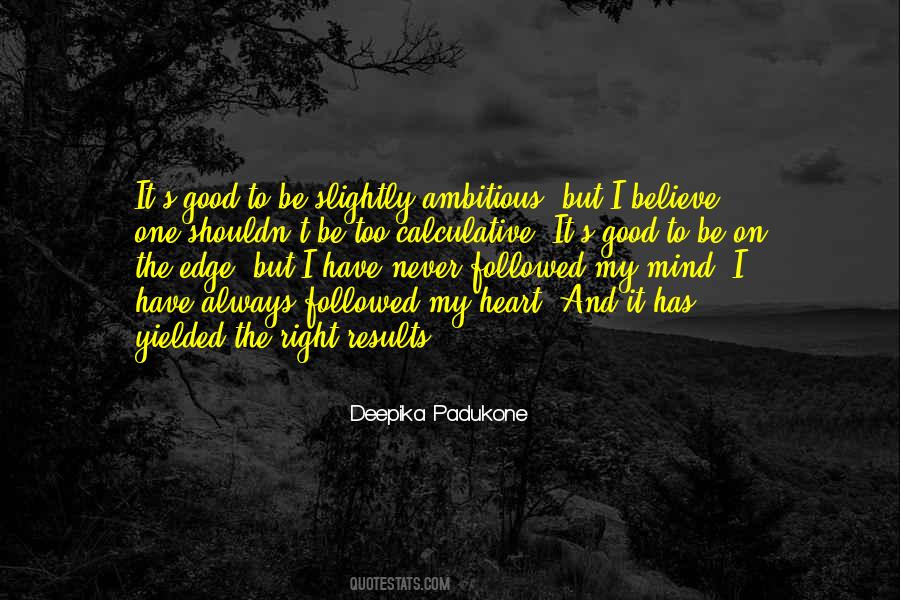 #21. At MGM, you knew you were going to be working next year; you knew you were going to get paid. But I was too ambitious musically to settle for it. And I wanted to gamble with whatever talent I might have had. - Author: Andre Previn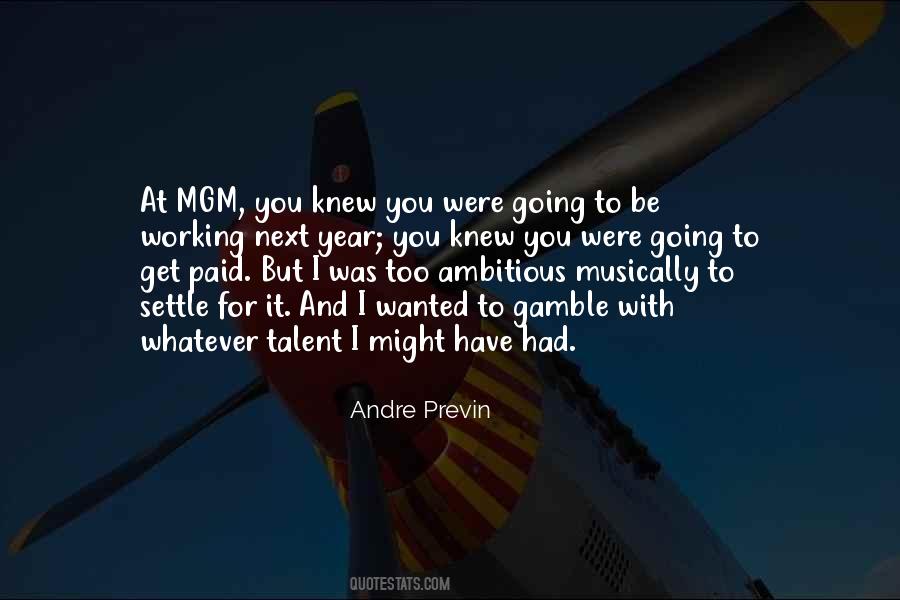 #22. Make sure it is not too diverse or spread out so people don't know where to go or what to do. So keep a sharp focus. It can be ambitious but should have a small agenda. - Author: Amy Ziering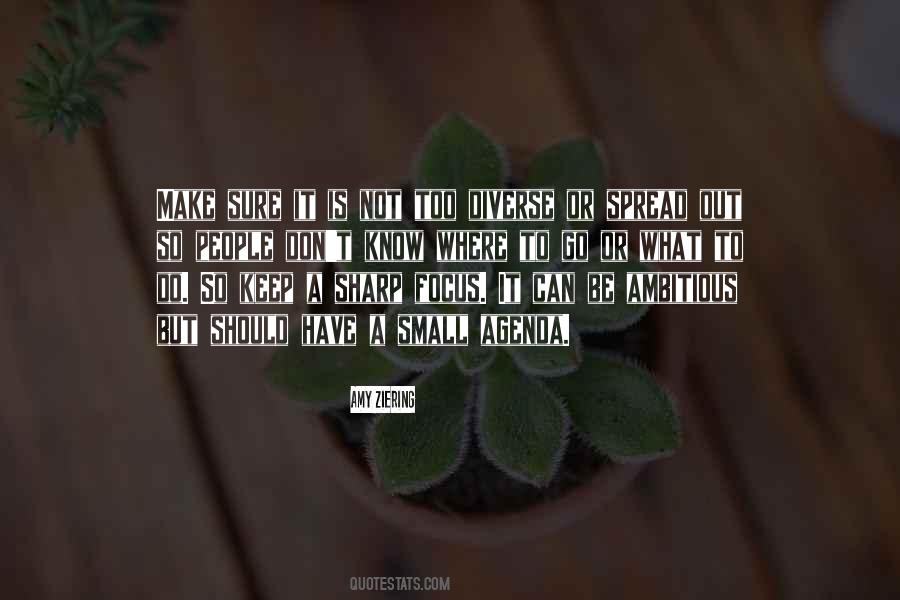 #23. You cannot replace negative beliefs with positive ones you can't believe- positive ones that are too ambitious. you must find and choose a thought that allows you to feel relief. - Author: Frederick Dodson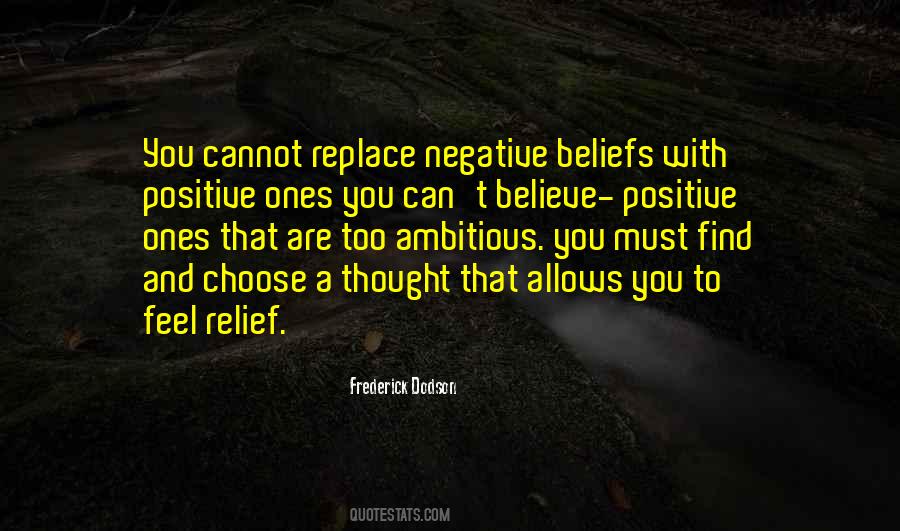 #24. There will be no legacy for Mr. Bush. I don't believe his
successor would re-enunciate the words he used in his
second inaugural address because they were too ambitious.
So therefore I think his legacy is indecipherable. - Author: William F. Buckley Jr.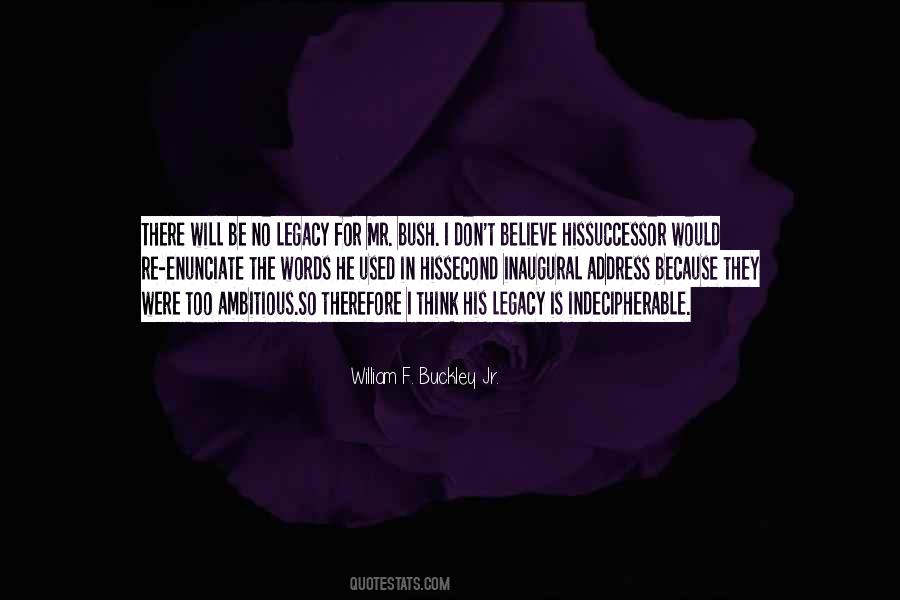 #25. Psychologically speaking, one may say that the hypocrite is too ambitious; not only does he want to appear virtuous before others, he wants to convince himself. - Author: Hannah Arendt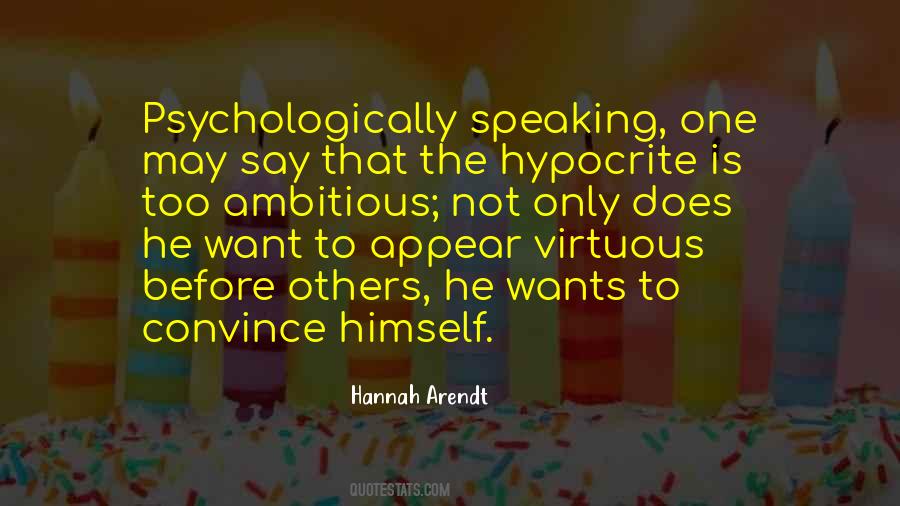 #26. Farewell Australia! You ... are too great and ambitious for affection, yet not great enough for respect. I leave your shores without sorrow or regret. - Author: Charles Darwin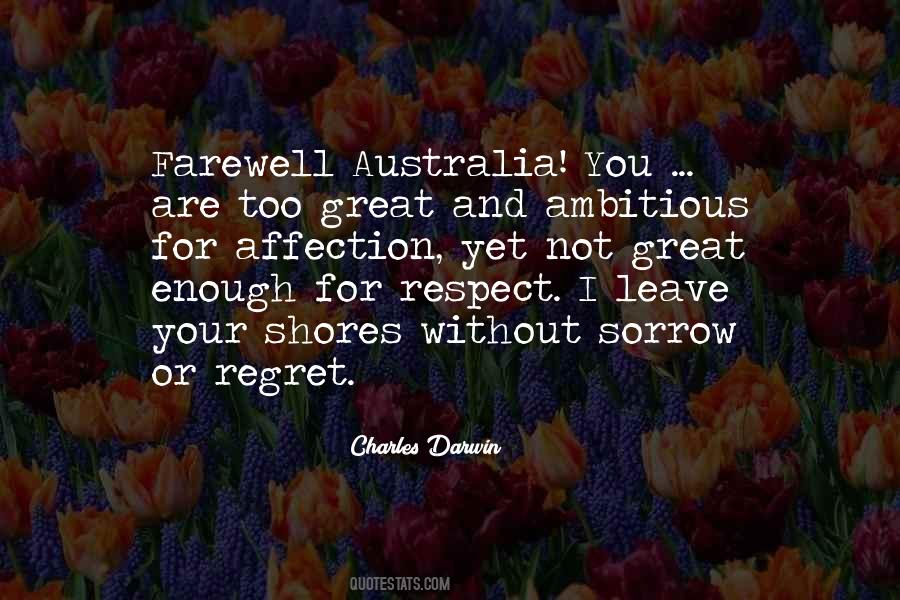 #27. An ambitious, paradoxical world we live in -
of short attention spans
paired with the massive fear
of being forgotten too soon. - Author: Sreesha Divakaran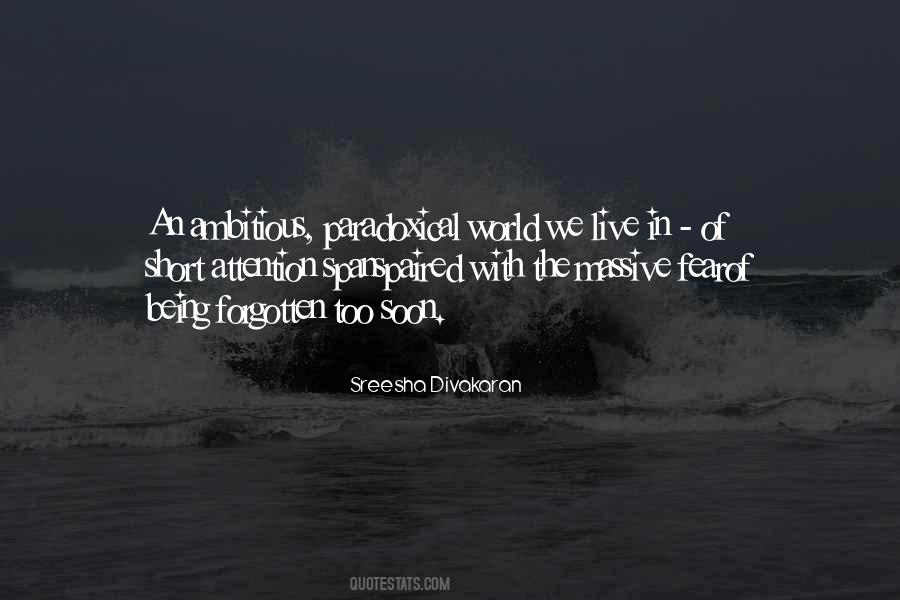 #28. I am not unambitious. I am just too ambitious for what you call ambitions. - Author: James Richardson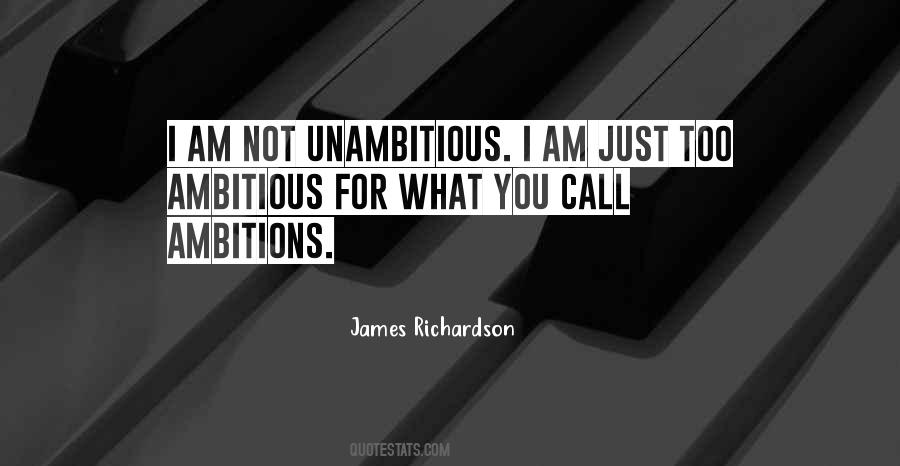 #29. Back when I was younger,
Very ambitious, but often blinded by my hunger.
Some say I dream too big,
And my dream gon' take me under. - Author: Freddie Gibbs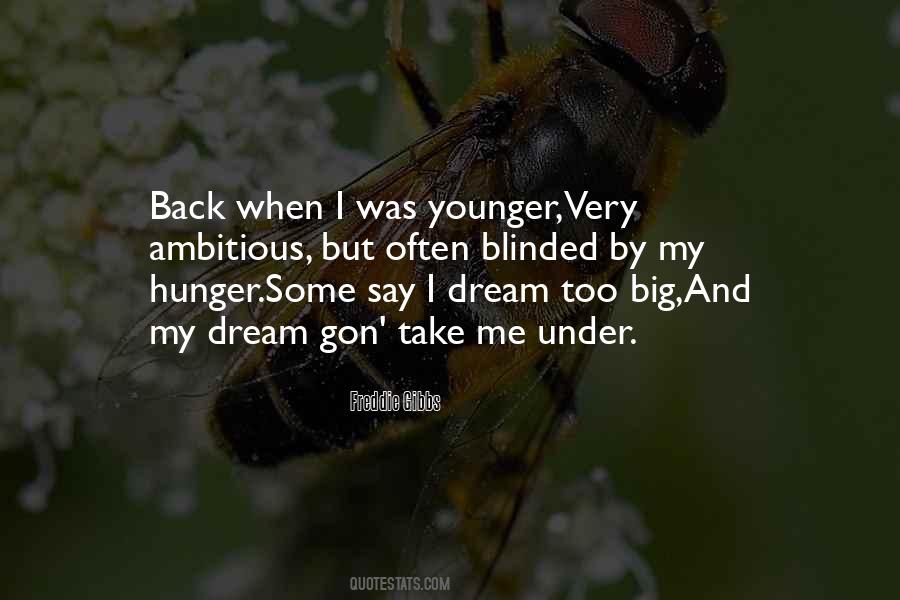 #30. Too lazy to be ambitious,
I let the world take care of itself.
Ten days' worth of rice in my bag;
a bundle of twigs by the fireplace.
Why chatter about delusion and enlightenment?
Listening to the night rain on my roof,
I sit comfortably, with both legs stretched out. - Author: Ryokan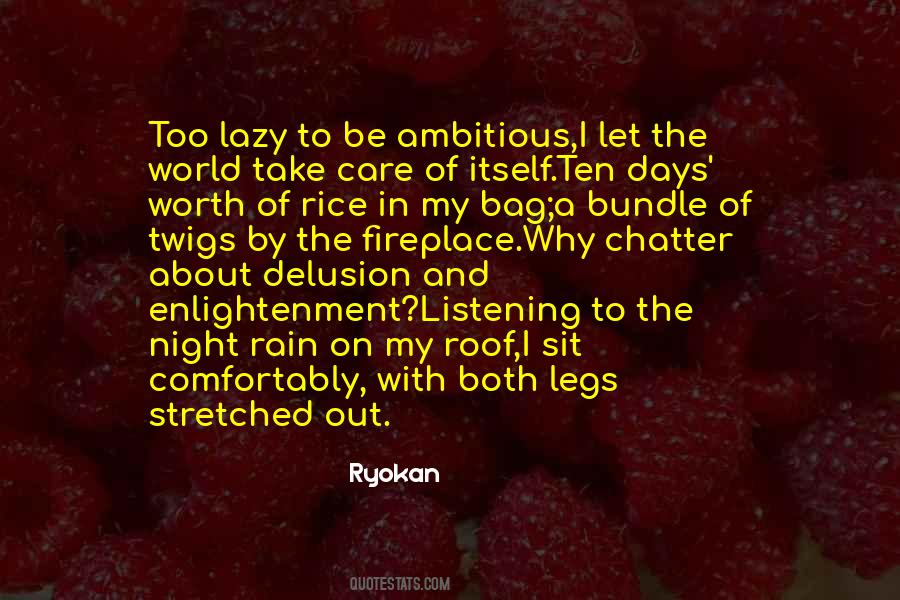 #31. I am too ambitious to get into a relationship. - Author: Mona Singh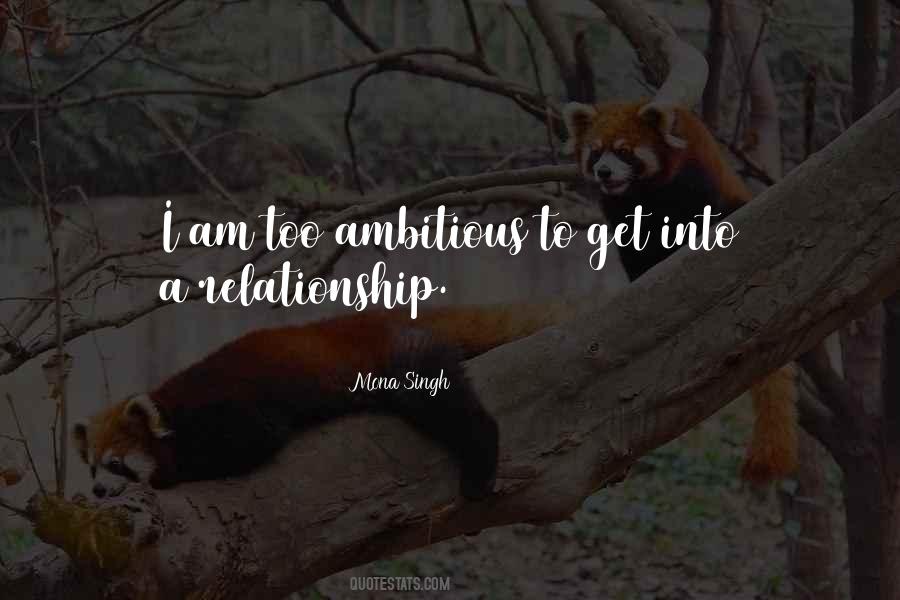 #32. I'm never too ambitious when I go into the studio. I always know that I'm just going into the studio to work on or try to develop an idea that I have for a song. - Author: Tom Scholz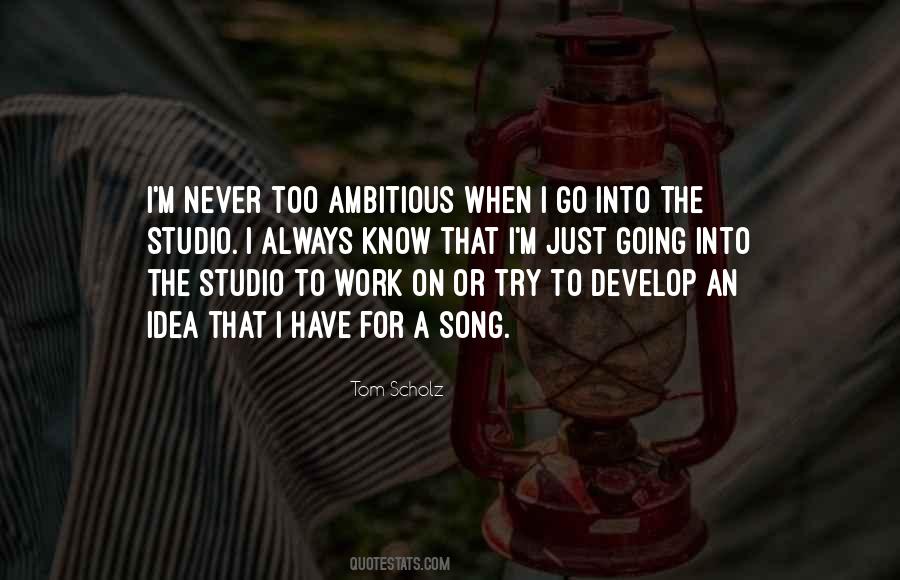 #33. Climbing is an artistic, creative thing; it's about being spontaneous, traveling, seeing the world, hanging out. It's a balance of setting goals while enjoying the process, being ambitious without being too competitive. - Author: Chris Sharma
#34. What do you have in mind?
It was too dark for her to see his smile, but she could hear it in his voice. Probably too many things for the amount of time that we've got, but you never know. I'm an ambitious man. - Author: Thea Harrison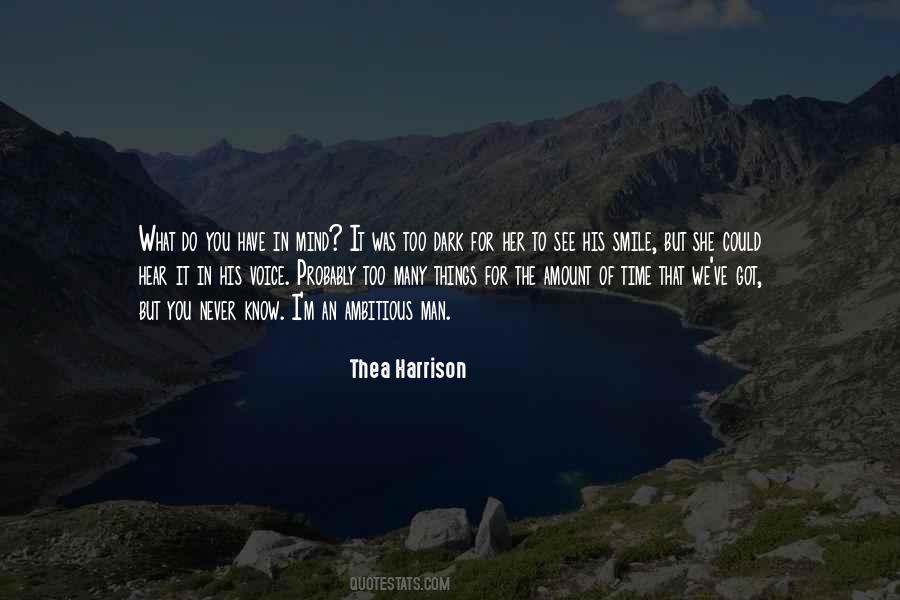 Famous Authors
Popular Topics