Spirit Filled Life Famous Quotes & Sayings
List of top 27 famous quotes and sayings about spirit filled life to read and share with friends on your Facebook, Twitter, blogs.
Top 27 Quotes About Spirit Filled Life
#1. To be Spirit-filled is to be controlled or dominated by the Spirit's presence and power. - Author: Billy Graham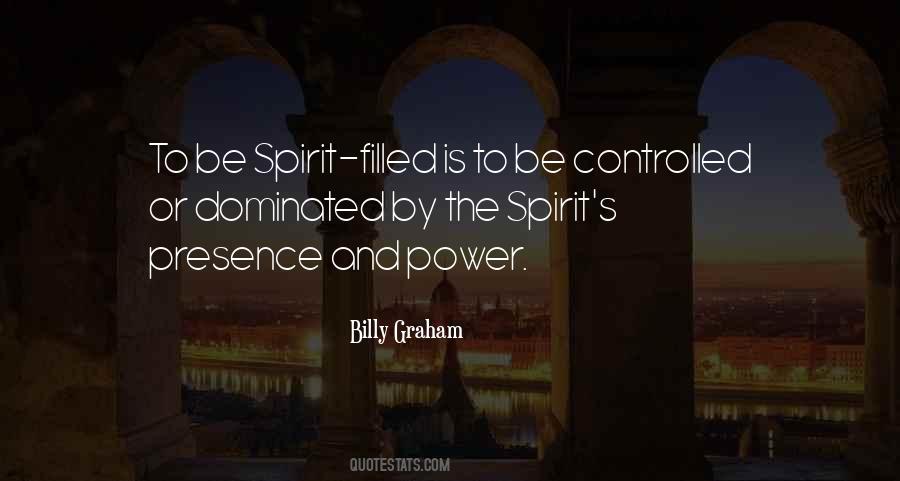 #2. The purpose of a spirit filled life is to demonstrate the supernatural power of our living God so that the unsaved multitudes will abandon their dead gods to call upon the name of The Lord and be delivered. - Author: T.L. Osborn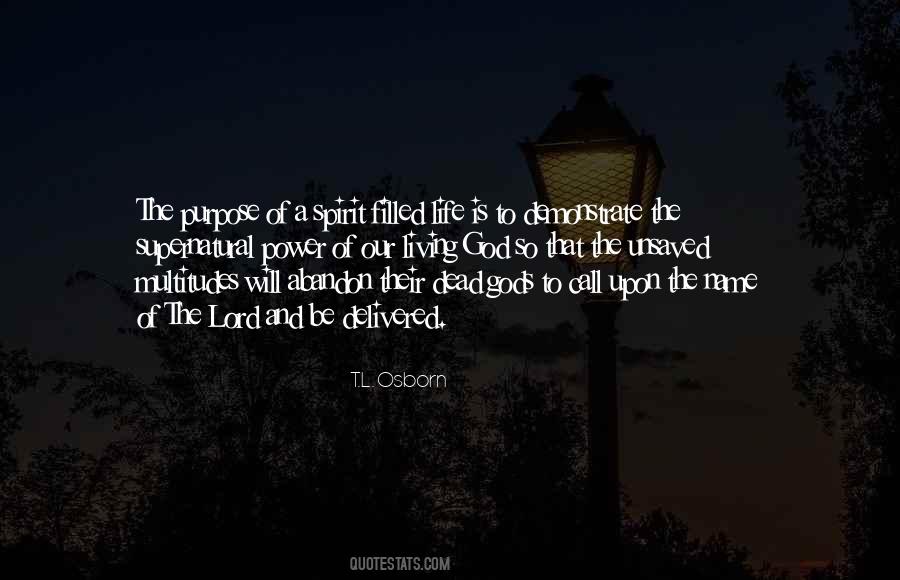 #3. When you seek the presence of your creative Spirit and are filled with passion about virtually everything you undertake, you'll successfully remove the roadblocks from your life and enjoy the active presence of Spirit. - Author: Wayne Dyer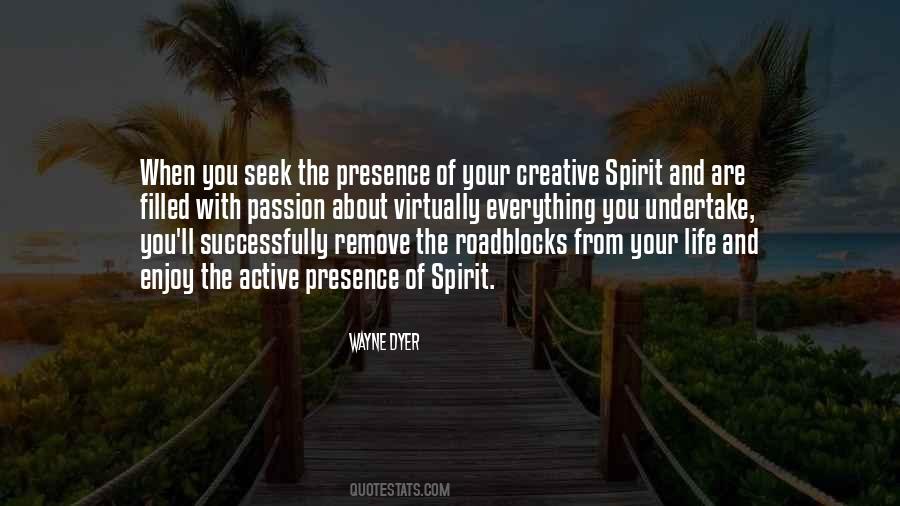 #4. Silent waters rocking on the morning of our birth,
like an empty cradle waiting to be filled.
And from the heart of God the Spirit moved upon the earth,
like a mother breathing life into her child. - Author: Gordon Lightfoot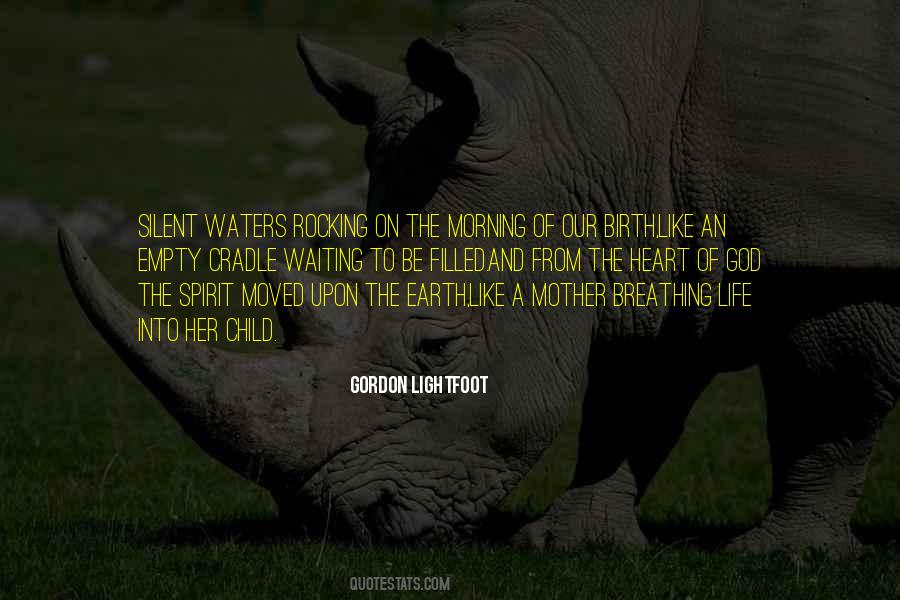 #5. Typical me
hurricane that leaves nothing but destruction. - Author: Katie McGarry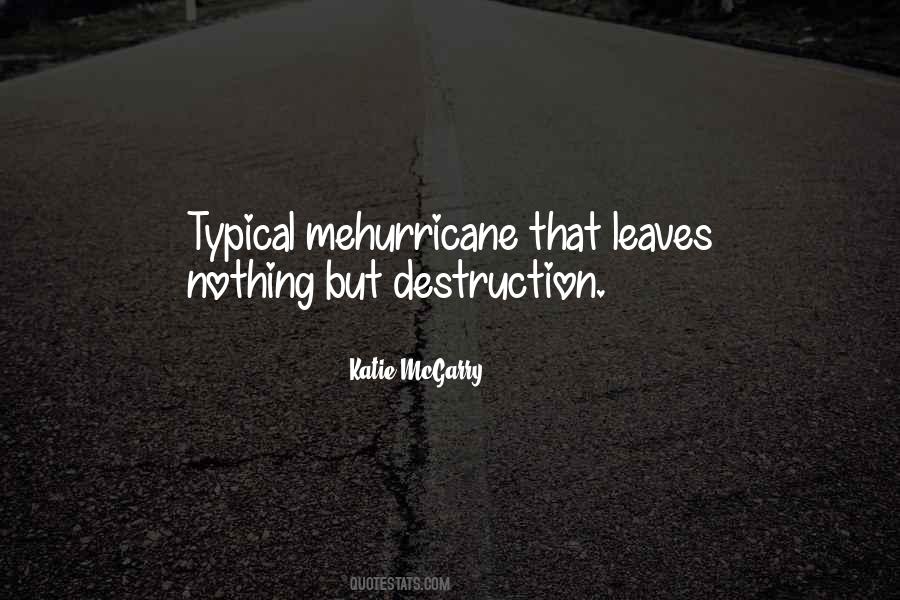 #6. Work filled with inspiration is worship.
A heart filled with courage is unbreakable.
A life filled with gratitude is fulfilled. - Author: G.G. Renee Hill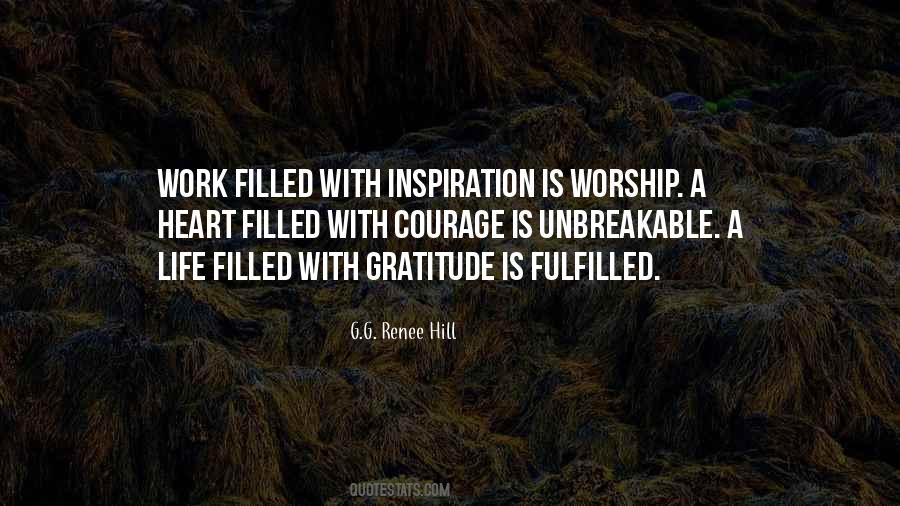 #7. We can only diffuse kindness, to the souls filled with bitterness. This is the greatest deeds to awaken their good spirit. - Author: Lailah Gifty Akita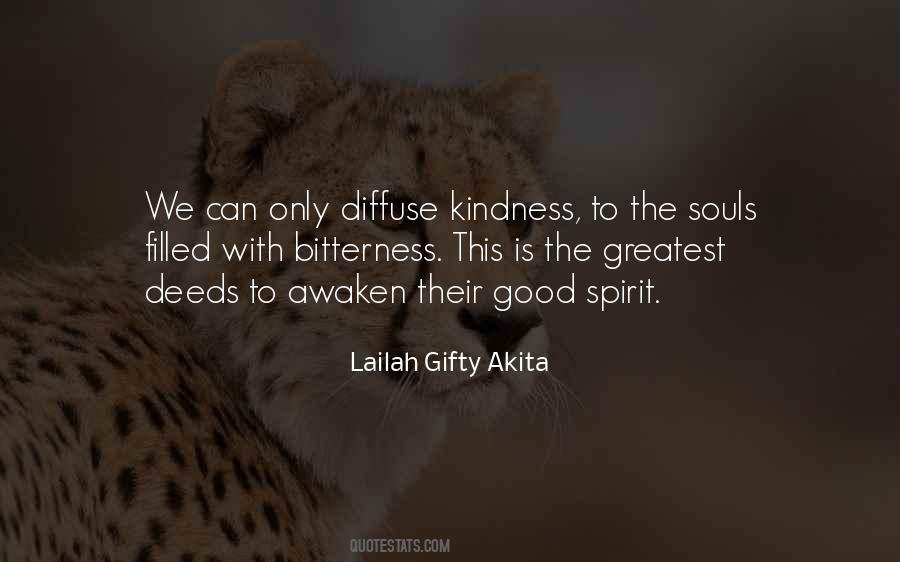 #8. I believe this is one of the tests of the Spirit-filled life. Is Christ becoming more and more evident in my life? Are people seeing more of Him, and less of me? - Author: Billy Graham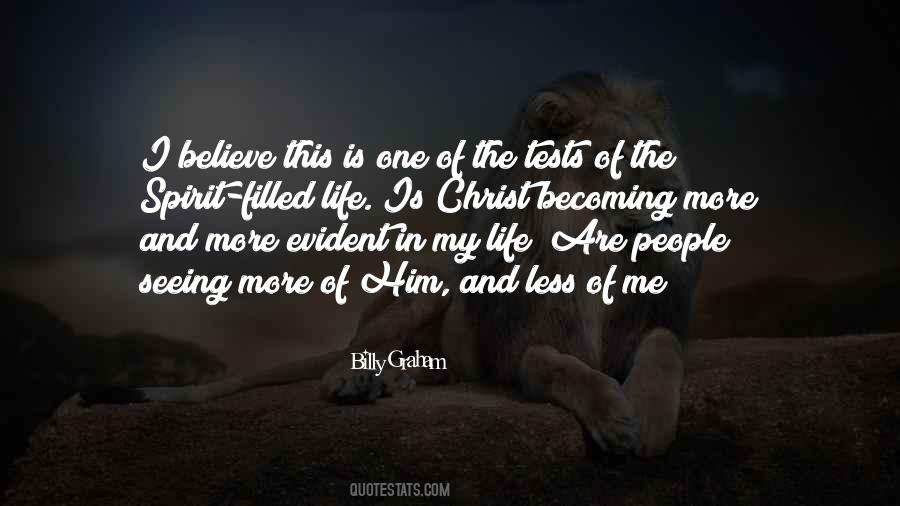 #9. A Christian is held captive by anything that hinders the abundant and effective Spirit-filled life God planned for him or her. - Author: Beth Moore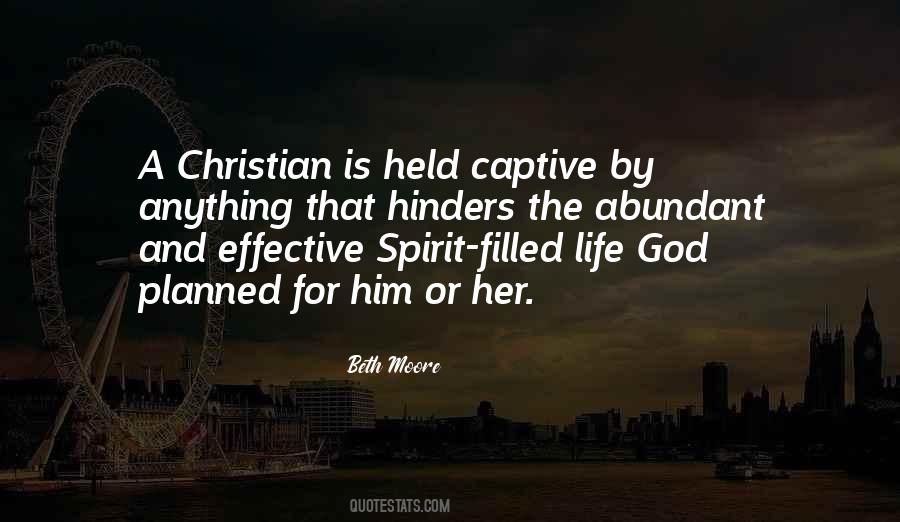 #10. It is one thing to read about being filled with the Holy Spirit and quite another thing to experience the mighty infilling of the Holy Spirit that radically changes our life to a life of adoring wonder and amazement at the things of God. Reading and experiencing are two quite different things. - Author: A.W. Tozer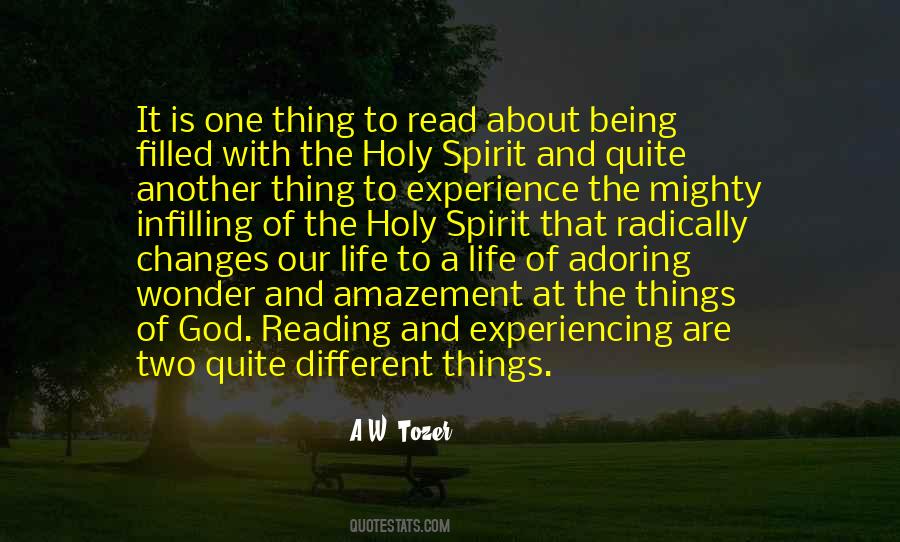 #11. Decisions about your health should be between you and your doctor, not a bureaucrat and an insurance company. Let's expand choice rather than limiting it. Let's create jobs instead of destroying them. And let's bring down the costs instead of driving them up. - Author: Rob Portman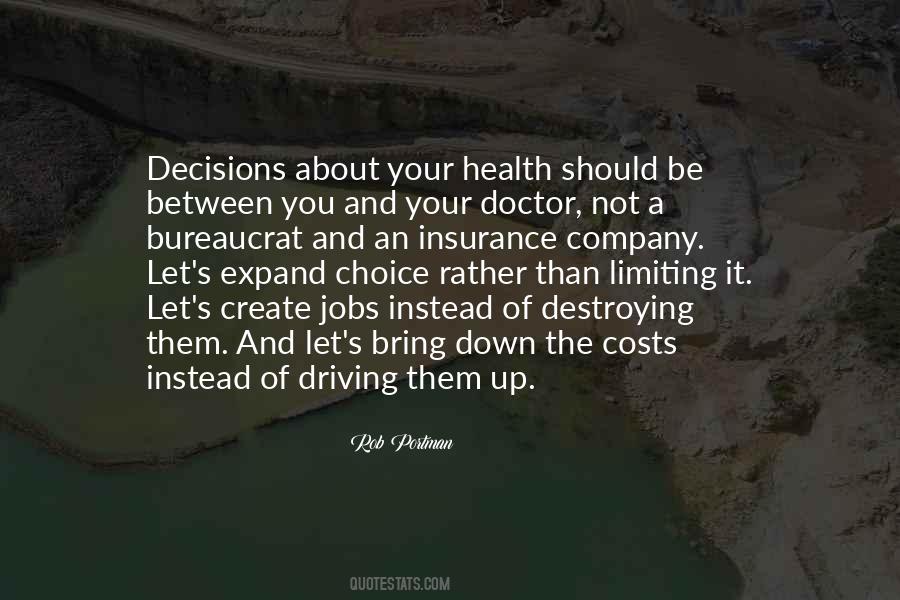 #12. One of the outcomes of a Spirit-filled life is a new illumination to understand God's Word. - Author: F. E. Marsh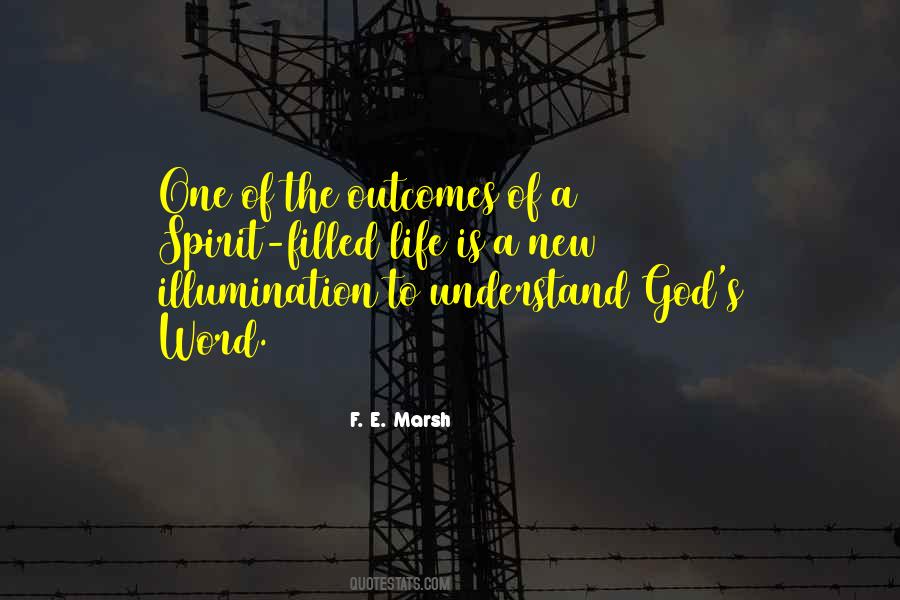 #13. The unmarried woman seldom escapes a widowhood of the spirit. There is sure to be some one, parent, brother, sister, friend, more comfortable to her than the day, with whom her life is so entwined that the wrench of parting leaves a torn void never entirely healed or filled ... - Author: Charlotte Mary Yonge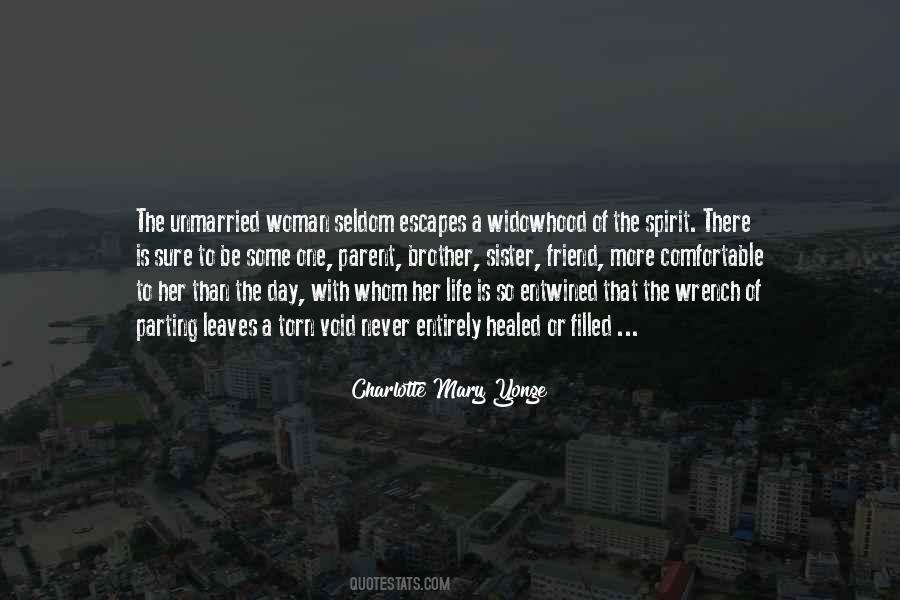 #14. The universe, as far as we can observe it, is a wonderful and immense engine ... If we dramatize its life and conceive its spirit, we are filled with wonder, terror and amusement, so magnificent is the spirit. - Author: George Santayana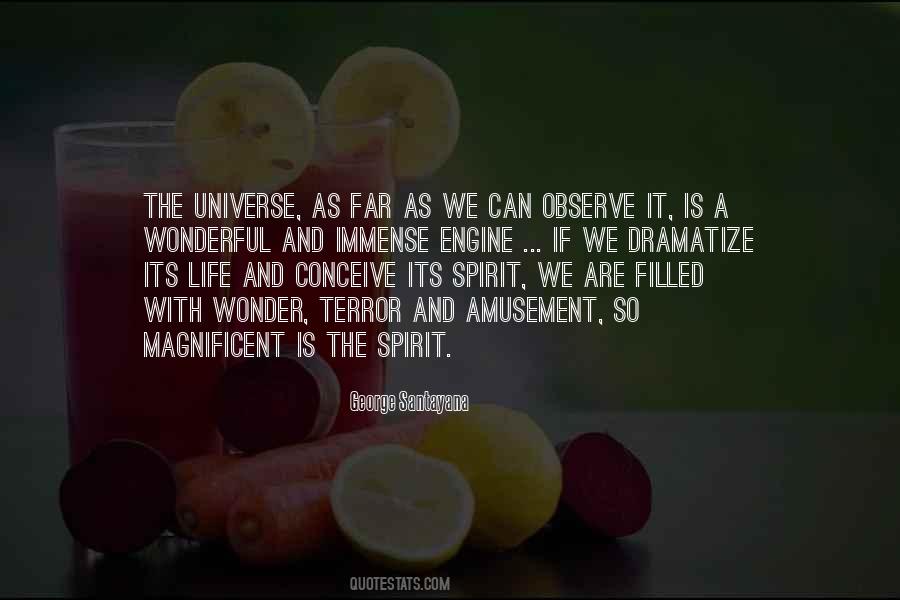 #15. Do you know what the Spirit-filled life is? It is living every moment as though you are standing in the presence of Jesus Christ! - Author: John F. MacArthur Jr.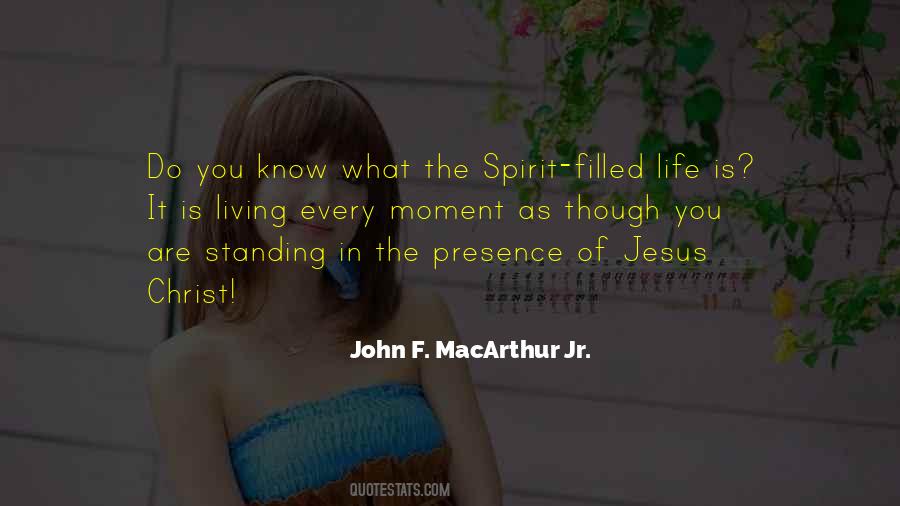 #16. He saw her red eyes filled with tears of anger.
"Tell me why this rage?" He asked holding her in his arms. "Why do you fence for yourself so much?
She sighed and muttered, "Because all I really want is nothing but to be proved wrong. - Author: Sanhita Baruah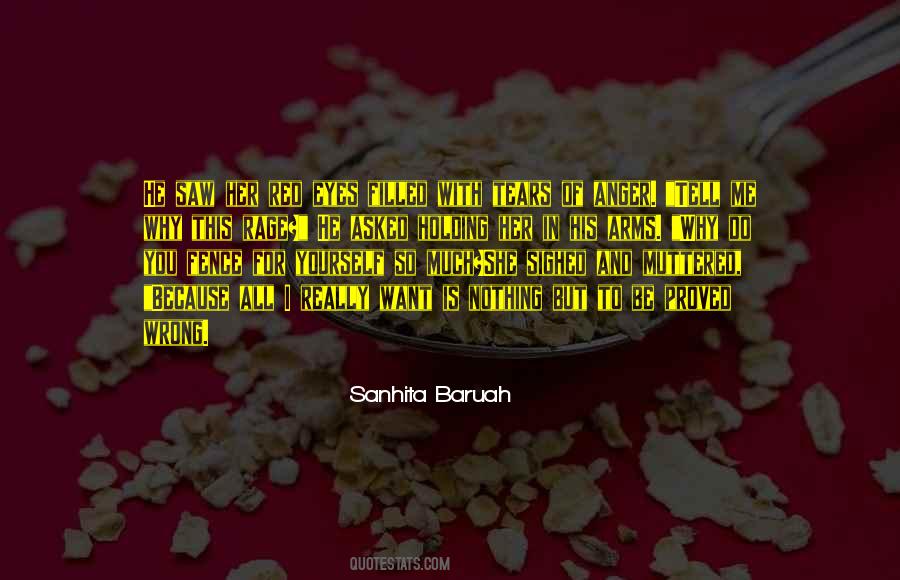 #17. Peter and others who experienced the special filling on Pentecost Day (2:4) were filled with the Spirit again and again (4:8, 31; 6:5; 7:55) and so boldly spoke the word of God. That was just the beginning. The fullness of the Spirit affects all areas of life, not just speaking boldly ( - Author: John F. MacArthur Jr.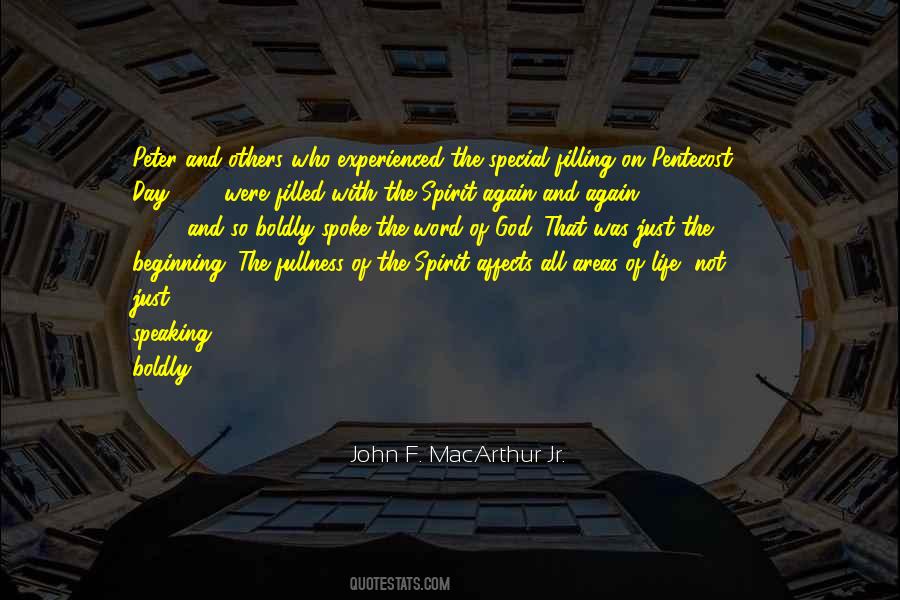 #18. The Spirit-filled life is not a special, deluxe edition of Christianity. It is part and parcel of the total plan of God for His people. - Author: Aiden Wilson Tozer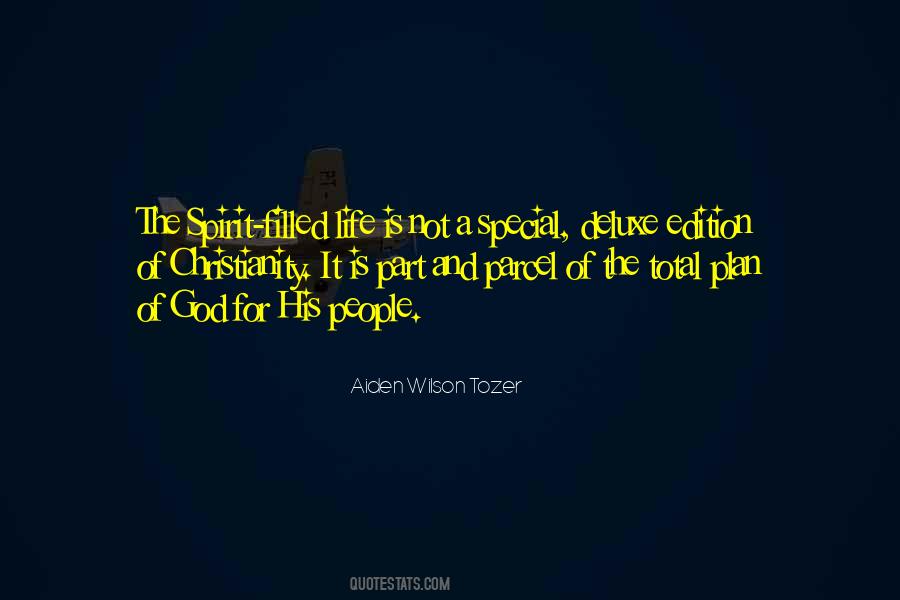 #19. Burn God's words into your heart, His thoughts into your mind and His ways into your actions; and you'll have a Spirit-filled life. - Author: Alisa Hope Wagner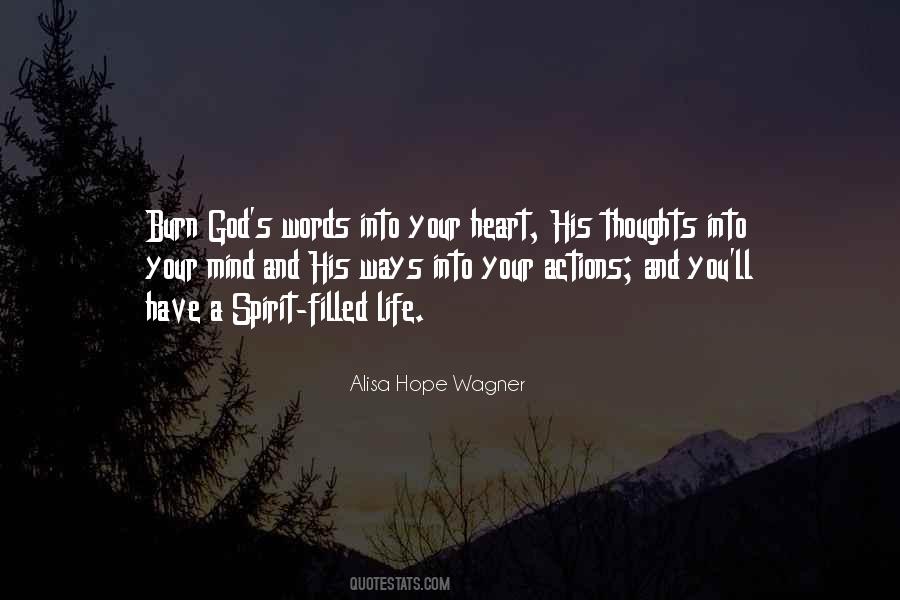 #20. Power in Service - The carnal man can never be used in spiritual service. There is so much of the self life about him that God cannot gain control. The Spirit-filled life is necessary for fruitful Christian service. - Author: Oswald J. Smith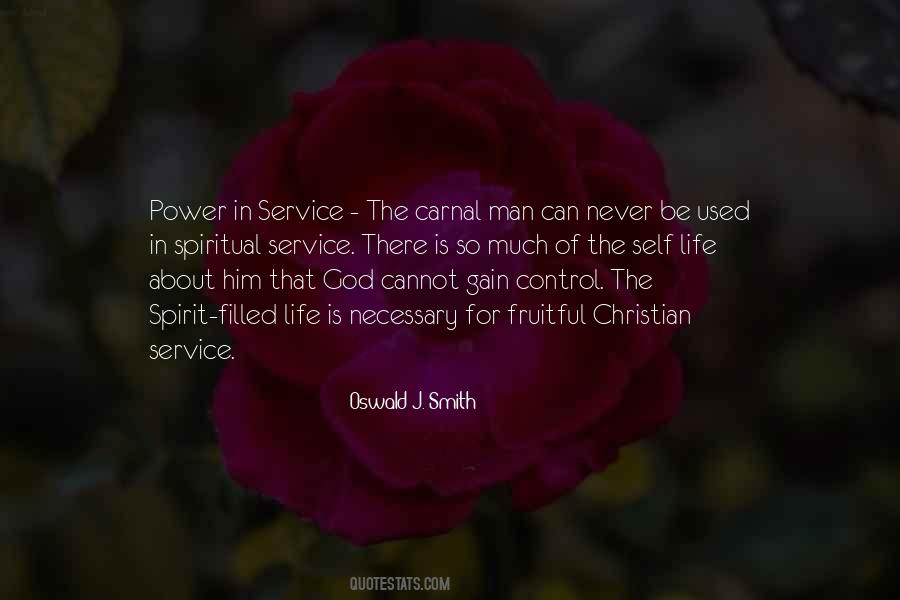 #21. Any human being who is becoming independent of conditionings, of religions, scriptures, prophets and messiahs, has arrived home. He has found the treasure which was hidden in his own being. - Author: Rajneesh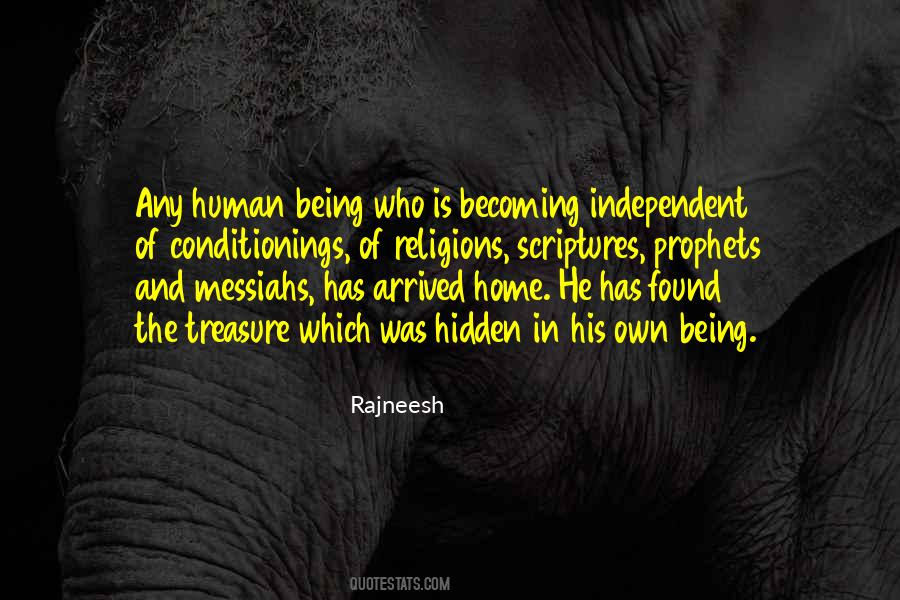 #22. One of the first signs of a Spirit-filled life is enthusiasm! - Author: A.B. Simpson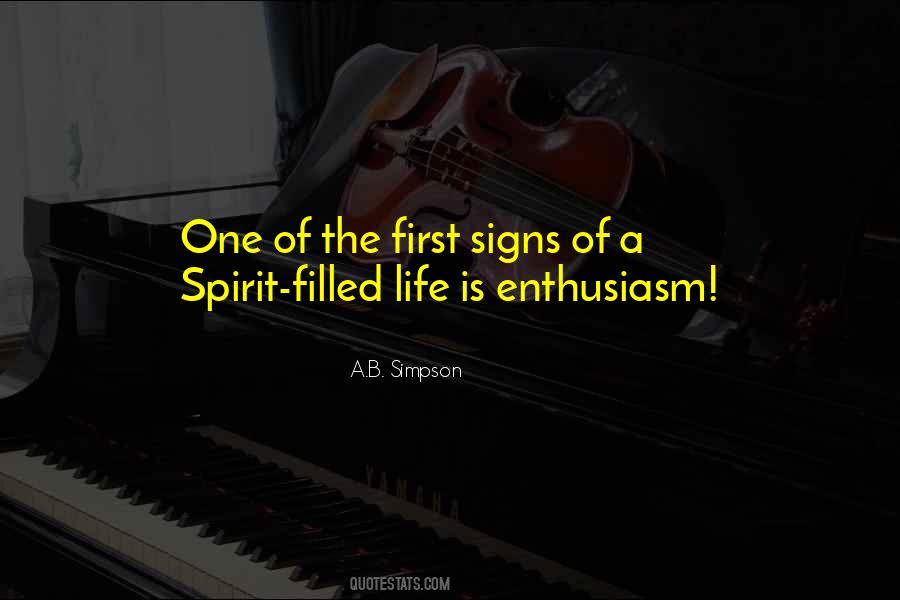 #23. Her constant phrase, "Go with God", had puzzled me a good deal. Suddenly it became clear. It was a revelation - acceptance. It filled me with joy. Accept life, the world, Spirit, God, call it what you will, and all else will follow. - Author: Jennifer Worth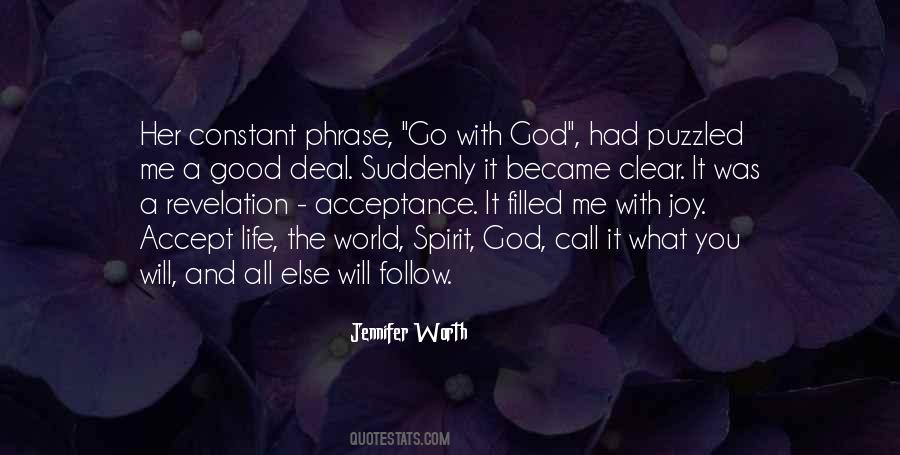 #24. You are prettier than you can imagine. - Author: Debasish Mridha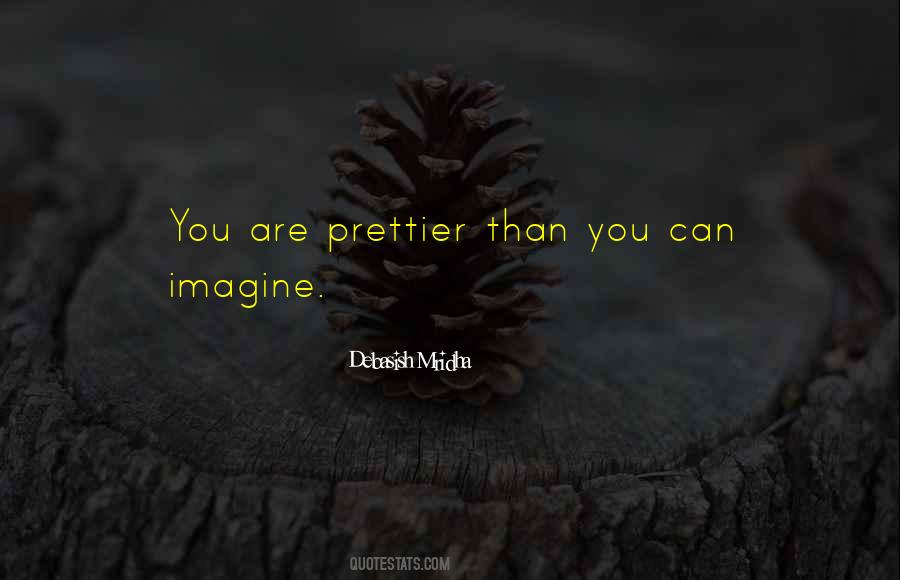 #25. Photography is, and has been since its conception, a fabulously broad church. Contemporary practice demonstrates that the medium can be a prompt, a process, a vehicle, a collective pursuit, and not just the physical end product of solitary artists' endeavors. - Author: Charlotte Cotton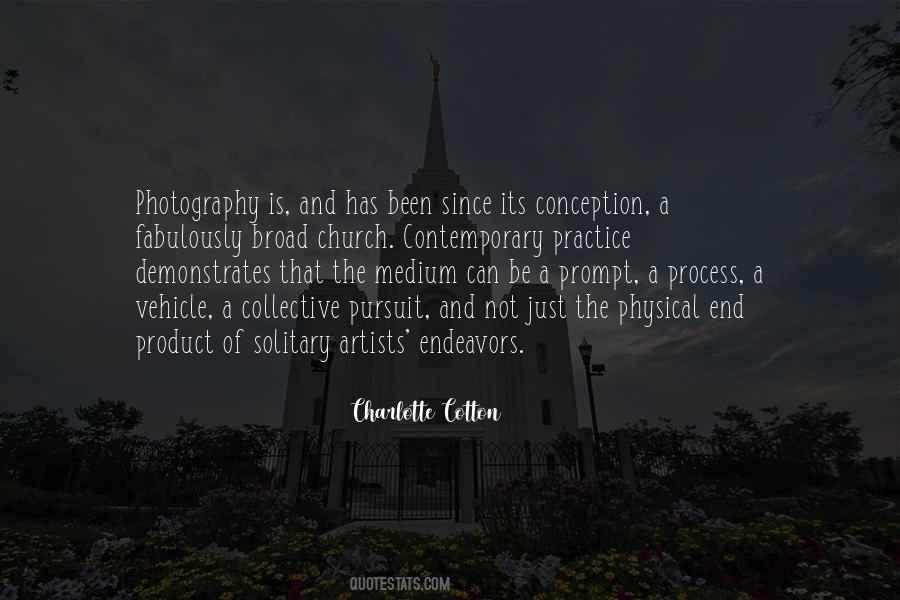 #26. The most treasured and sacred moments of our lives are those filled with the spirit of love. The greater the measure of our love, the greater is our joy. In the end, the development of such love is the true measure of success in life. - Author: Joseph B. Wirthlin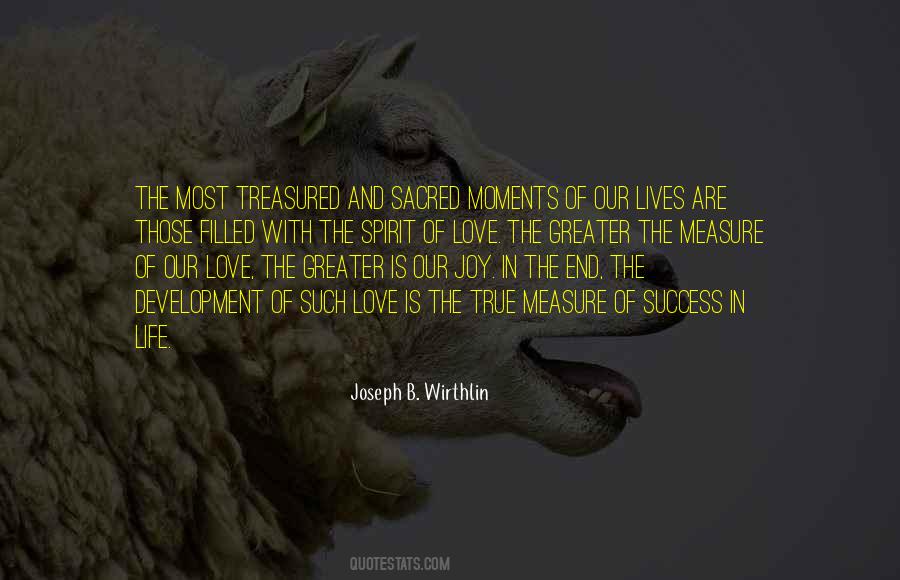 #27. Give me a spirit that on this life's rough sea Loves t'have his sails filled with a lusty wind, Even till his sail-yards tremble, his masts crack, And his ship run on her side so low That she drinks water, and her keel plows air. - Author: George Chapman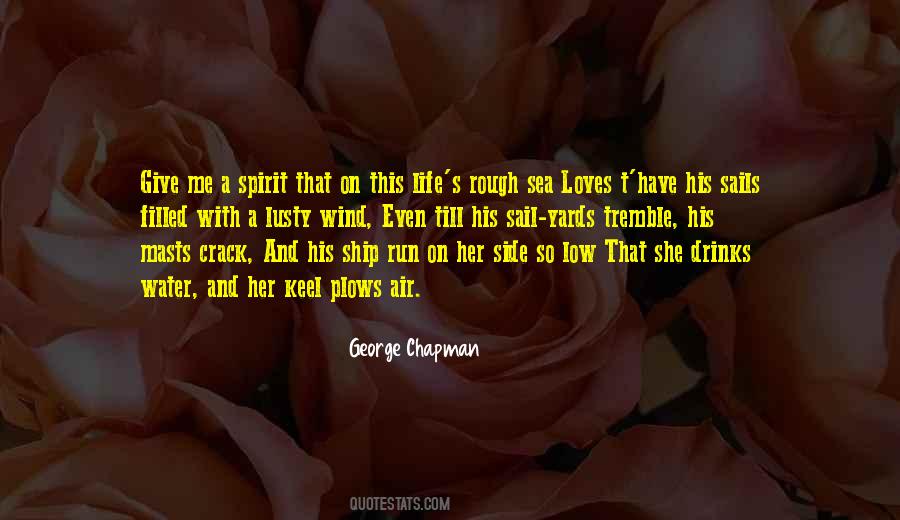 Famous Authors
Popular Topics