Rommel Famous Quotes & Sayings
List of top 52 famous quotes and sayings about rommel to read and share with friends on your Facebook, Twitter, blogs.
Top 52 Quotes About Rommel
#1. One must not judge everyone in the world by his qualities as a soldier: otherwise we should have no civilization. - Author: Erwin Rommel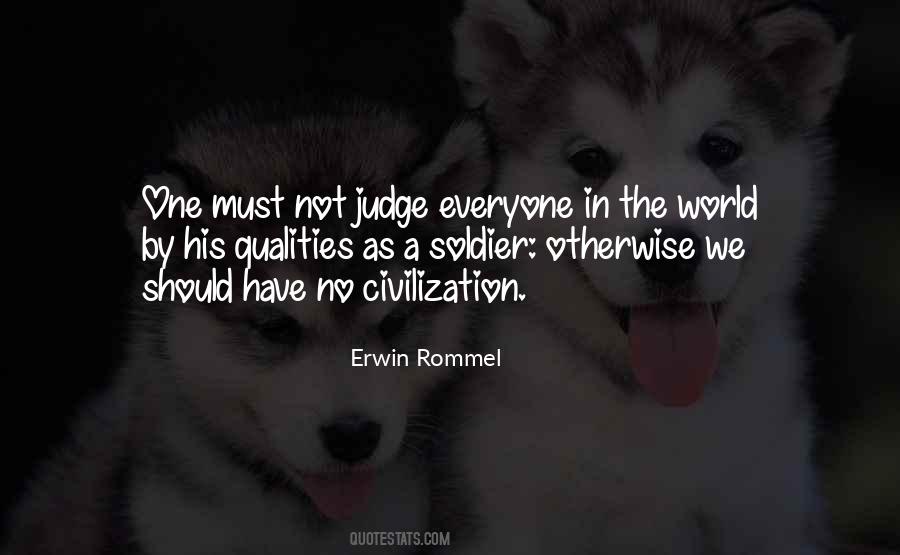 #2. I would rather he had given me one more division - Author: Erwin Rommel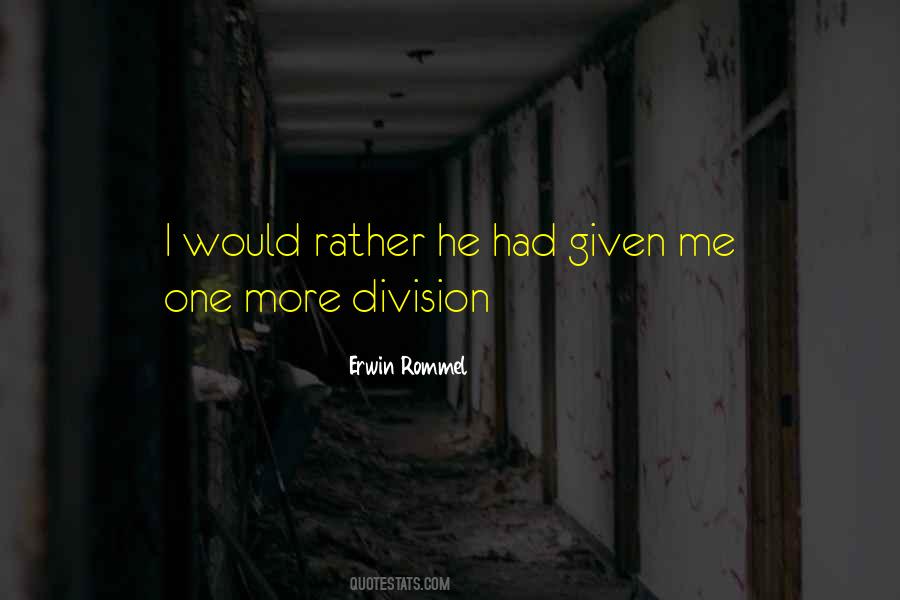 #3. The enemy must be annihilated before he reaches our main battlefield. We must stop him in the water, destroying all his equipment while it is still afloat! - Author: Erwin Rommel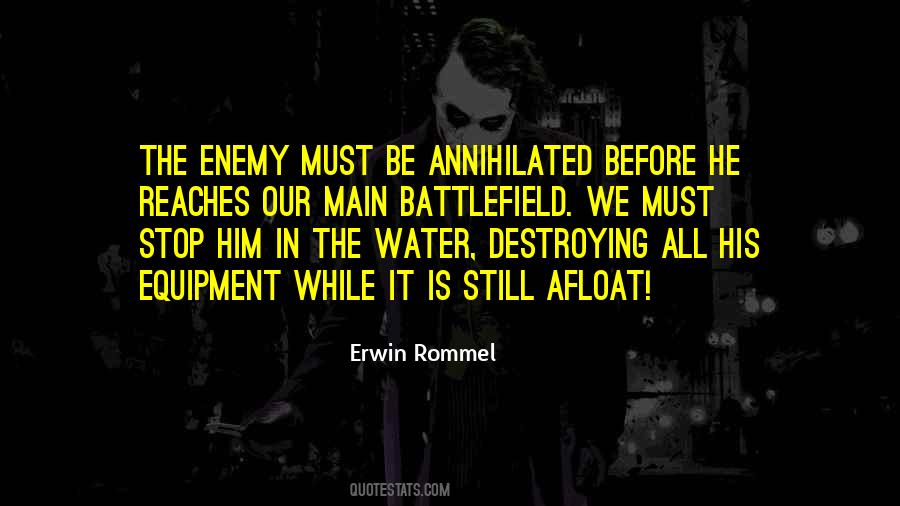 #4. ...being in the same room with someone you love that is dying is to watch a part of your own self die. - Author: Keith Rommel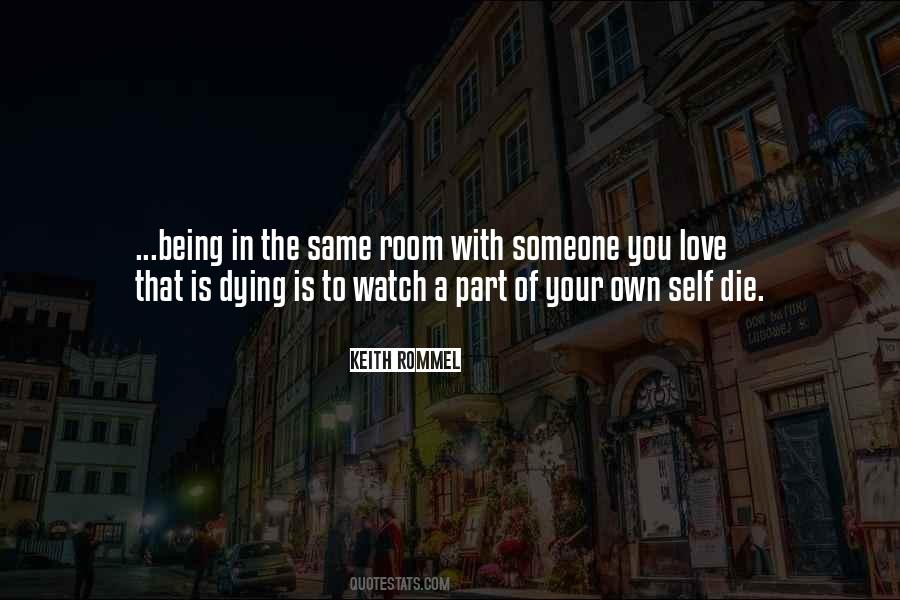 #5. Men are basically smart or dumb and lazy or ambitious. The dumb and ambitious ones are dangerous and I get rid of them. The dumb and lazy ones I give mundane duties. The smart ambitious ones I put on my staff. The smart and lazy ones I make my commanders. - Author: Erwin Rommel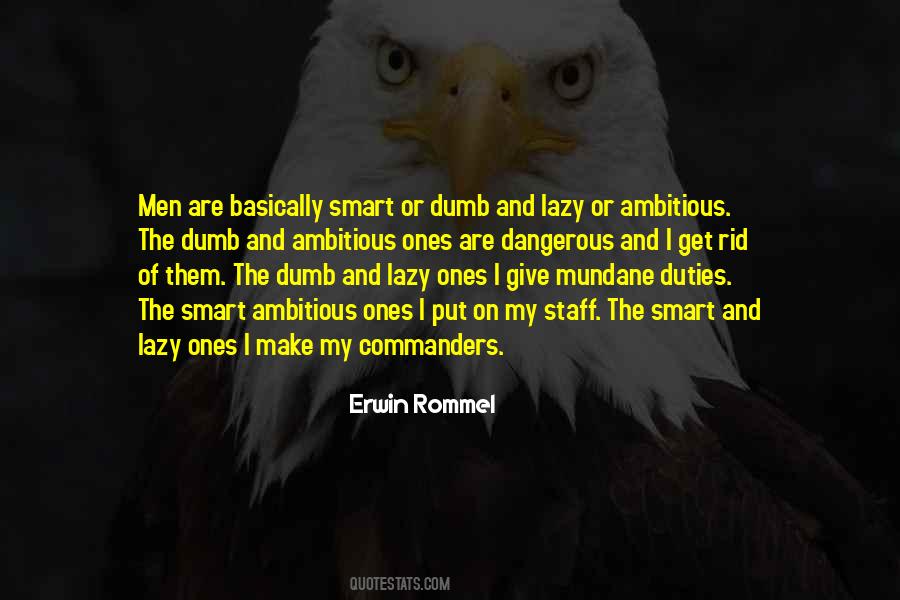 #6. Although both men were full of resolve, the defender could not keep his doubts out of his mind, while the attacker refused to entertain any doubts. (Rommel vs. Eisenhower) - Author: Stephen E. Ambrose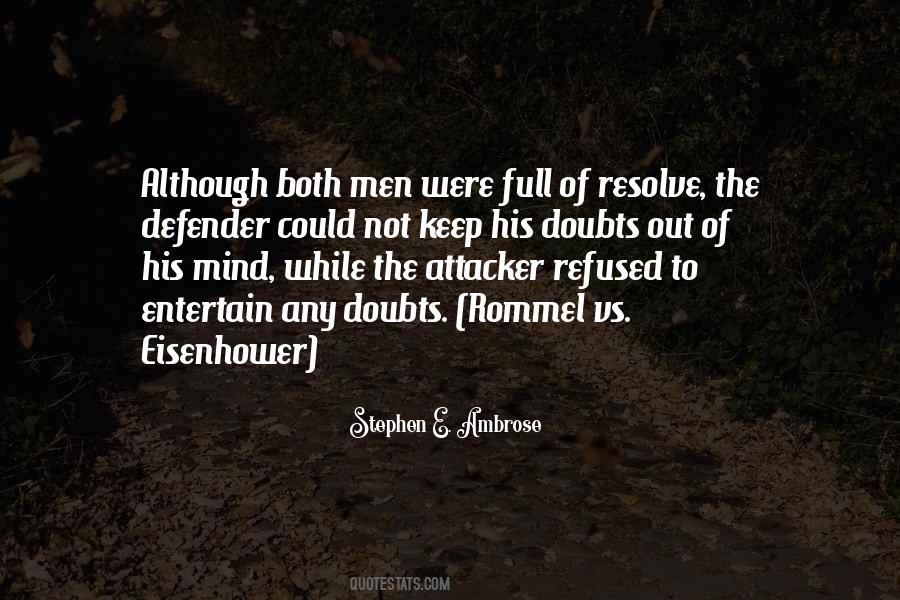 #7. In view of my services in Africa, I have the chance of dying by poison. Two generals have brought it with them. It is fatal in three seconds. If I take the poison, none of the usual steps will be taken against my family; that is, against you. They will also leave my staff alone. - Author: Erwin Rommel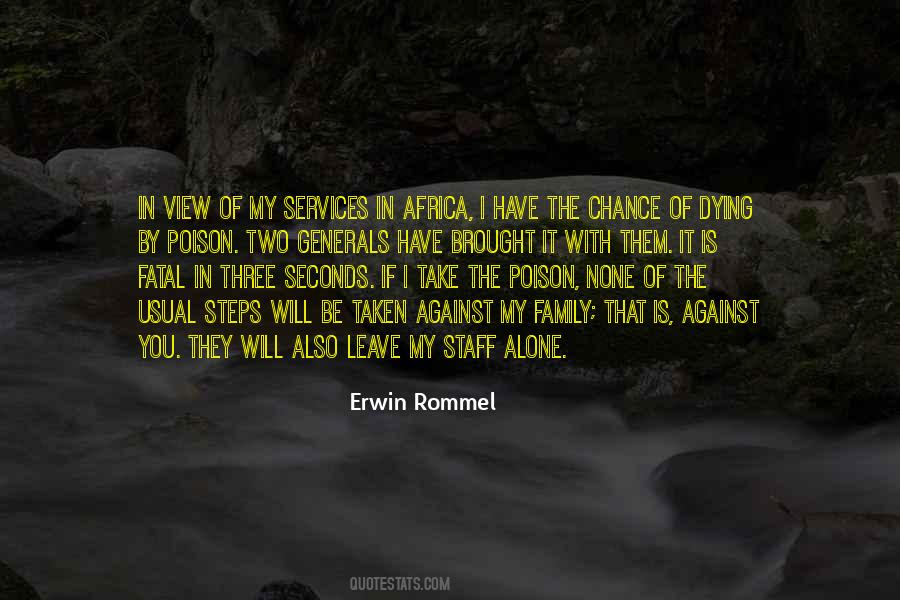 #8. It is often possible to decide the issue of a battle merely by making an unexpected shift of one's main weight. - Author: Erwin Rommel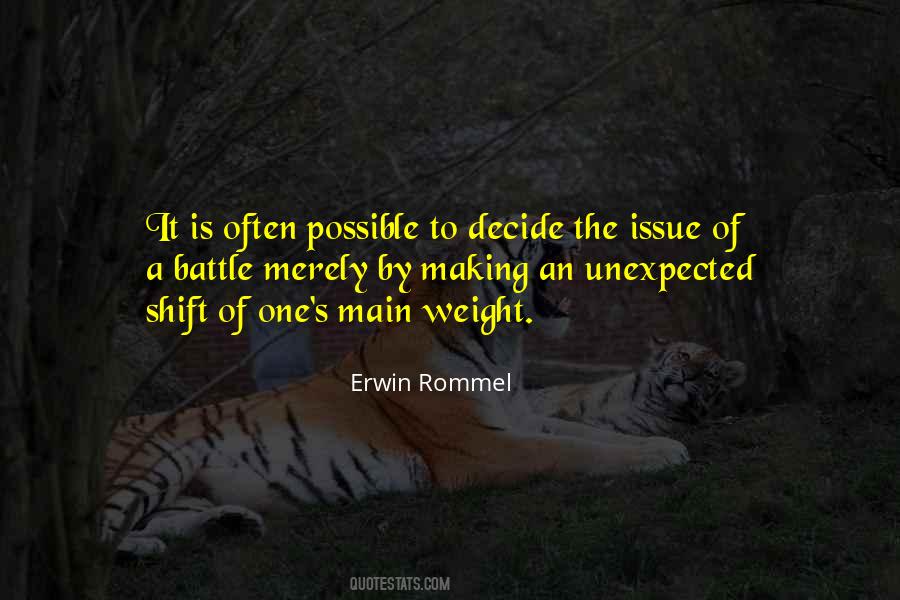 #9. Rommel, you magnificent bastard! I read your book! - Author: George S. Patton Jr.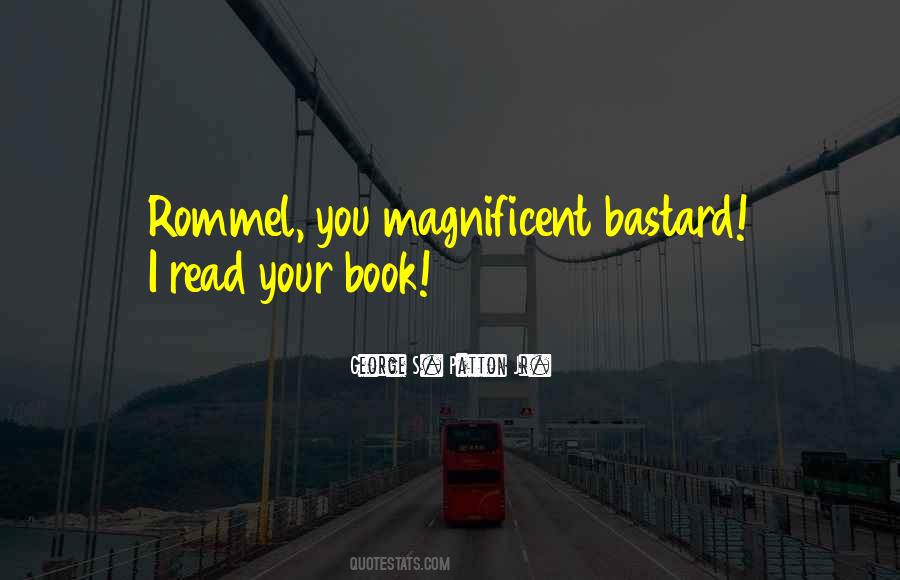 #10. It has been said that large staffs are the invariable sign of bad armies. - Author: David Fraser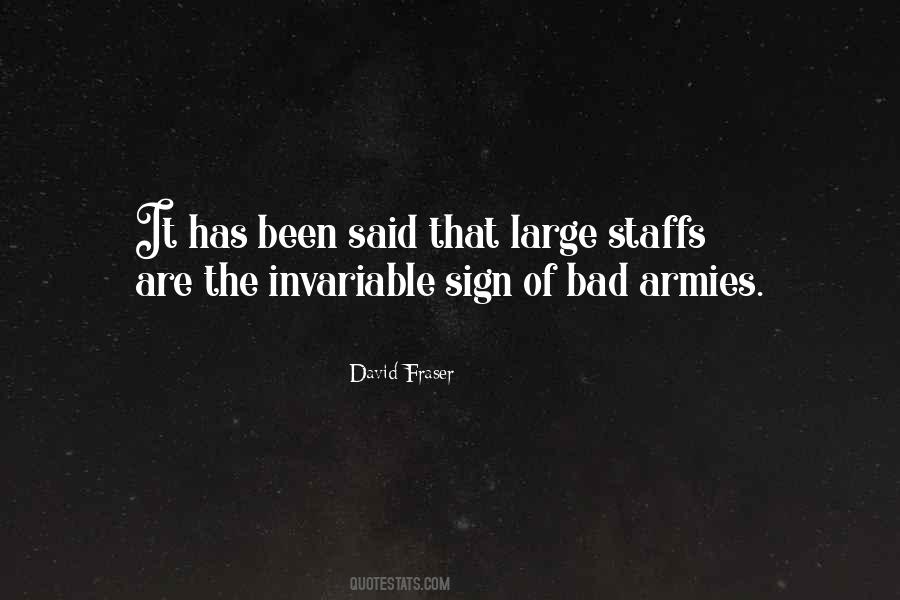 #11. Rommel could smell the sea. At Torbruk the heat and the dust and flies were as bad as they had been in the desert, but it was all made bearable by that occasional whiff of salty dampness in the faint breeze. - Author: Ken Follett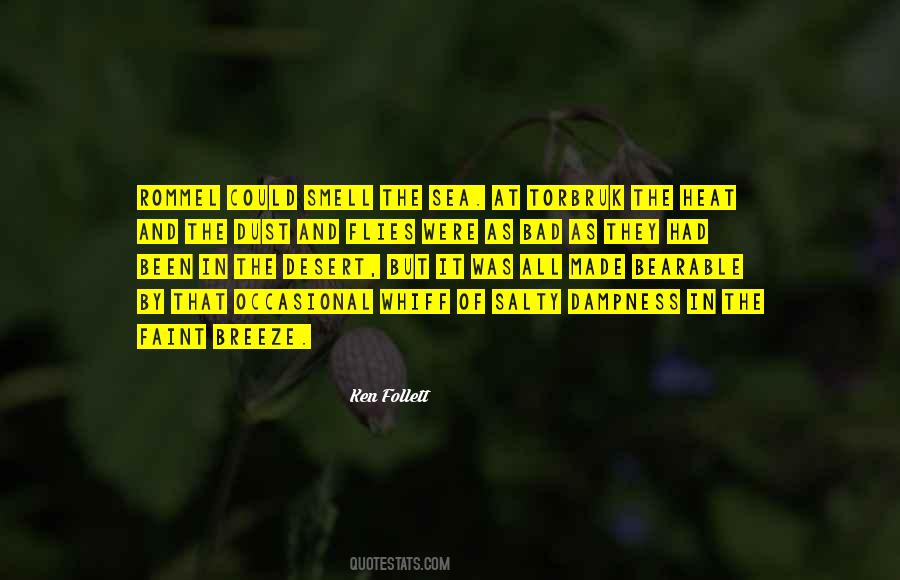 #12. The organization of supplies, the command of men, anything in any way constructive requires more than intellect; it requires energy and drive and an unrelenting will to serve the cause, regardless of one's personal interests. - Author: Erwin Rommel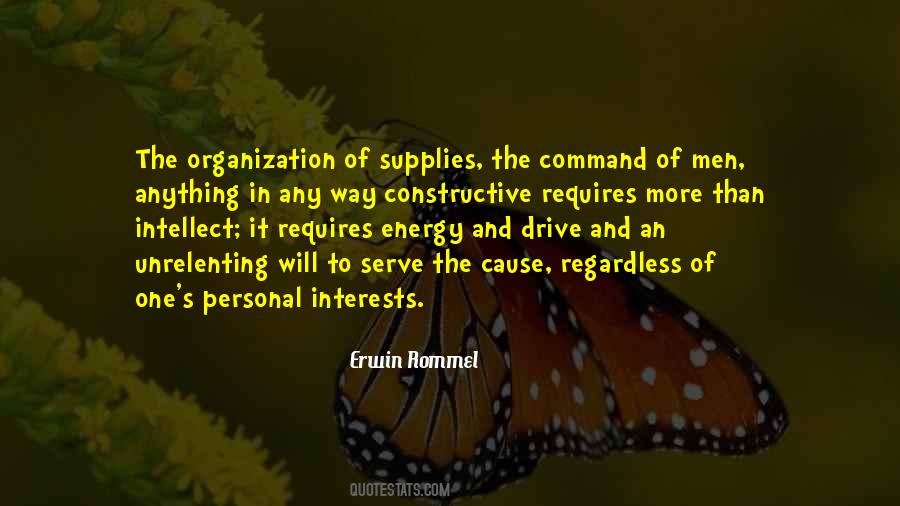 #13. I didn't die nor win. - Author: Erwin Rommel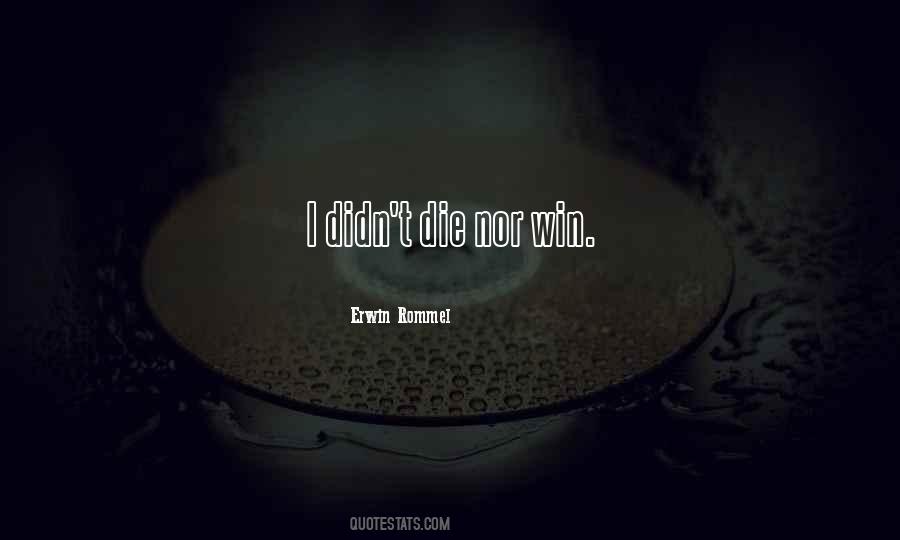 #14. But courage which goes against military expediency is stupidity, or, if it is insisted upon by a commander, irresponsibility. - Author: Erwin Rommel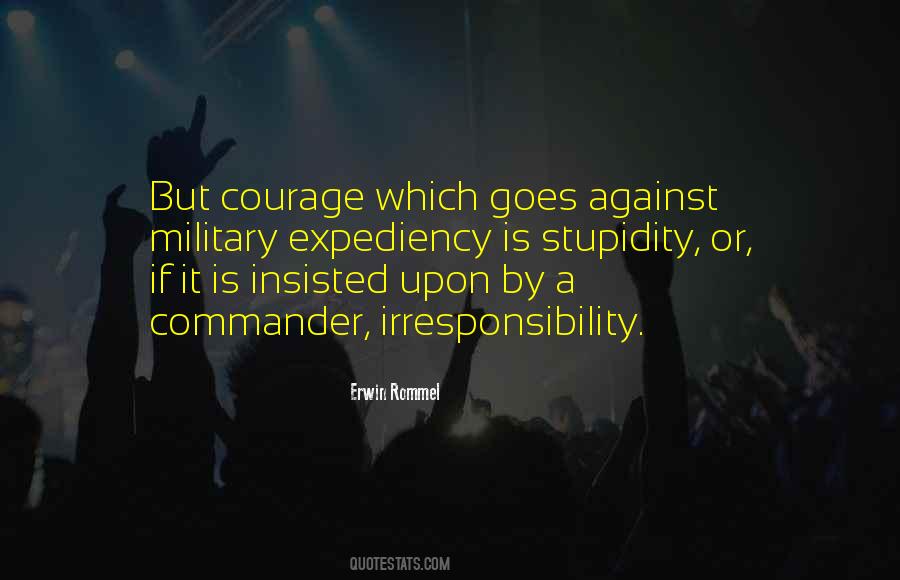 #15. Always in a moment of extreme danger things can be done which had previously been thought impossible. - Author: Erwin Rommel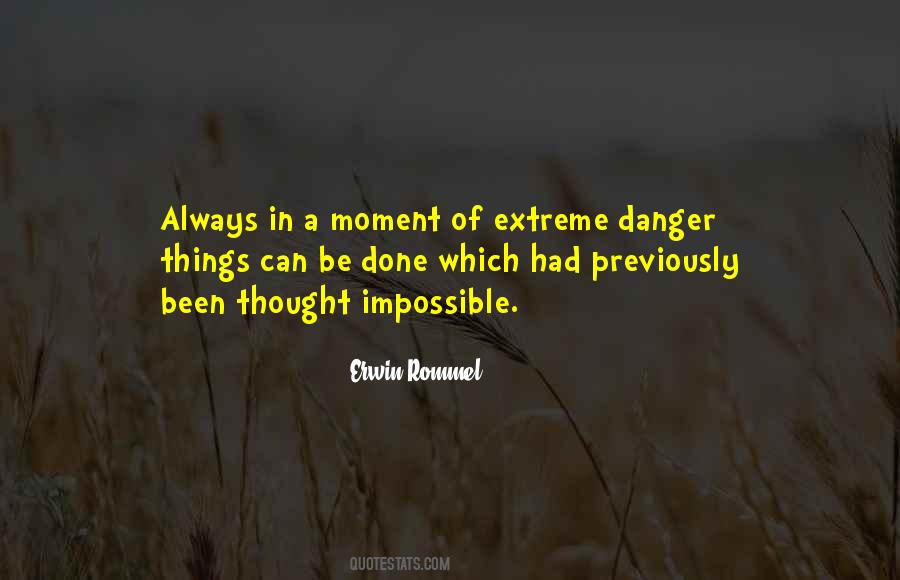 #16. The art of concentrating strength at one point, forcing a breakthrough, rolling up and securing the flanks on either side, and then penetrating like lightning deep into his rear, before the enemy has time to react. - Author: Erwin Rommel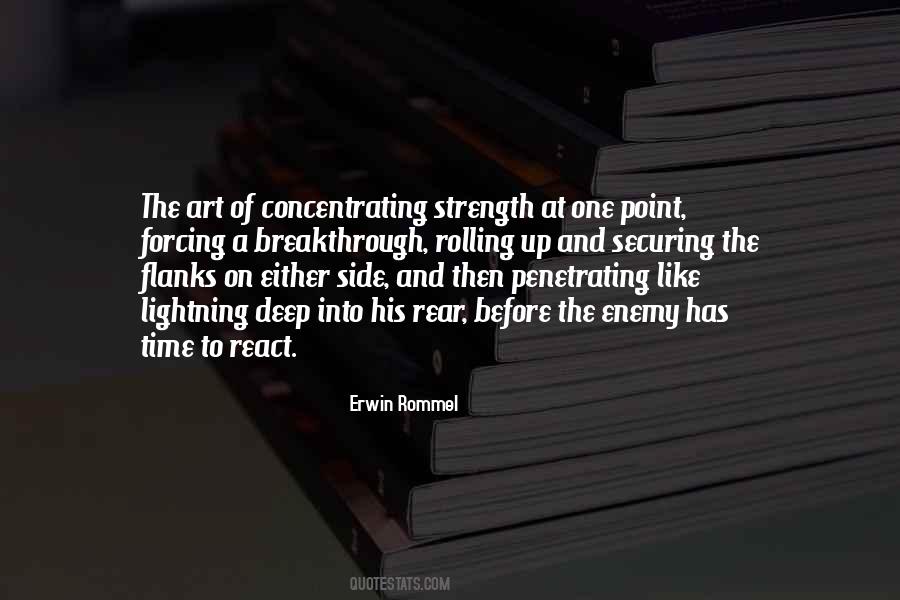 #17. Winning the men's confidence requires much of a commander. He must exercise care and caution, look after his men, live under the same hardships, and - above all - apply self discipline. But once he has their confidence, his men will follow him through hell and high water. - Author: Erwin Rommel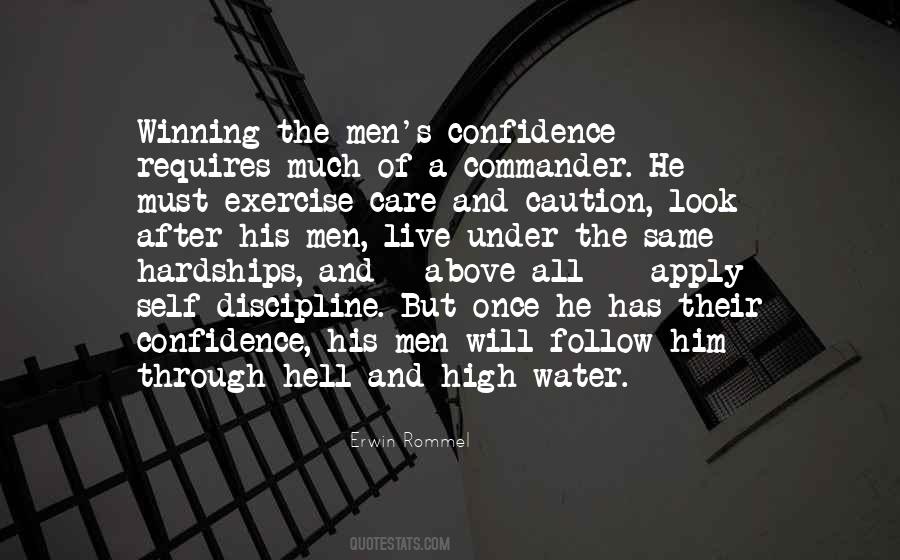 #18. Instead of being wakened to the sound of birdsong, like princesses in books, I was wakened to the sound of Rommel shrieking as Fat Louie beat him senseless for getting into his bowl of Fancy Feast. - Author: Meg Cabot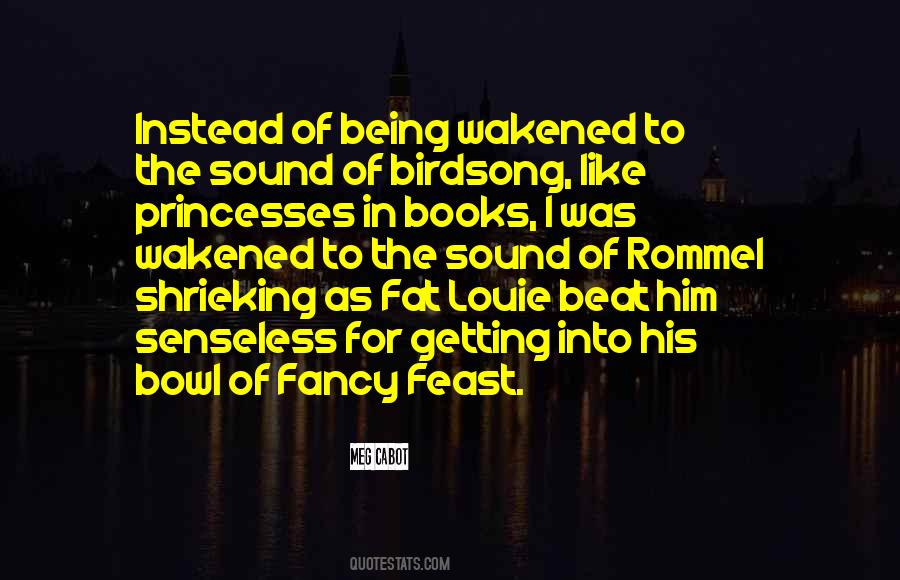 #19. There are always times where the place of a commander isn't back with his Major State, but onward with his troops. - Author: Erwin Rommel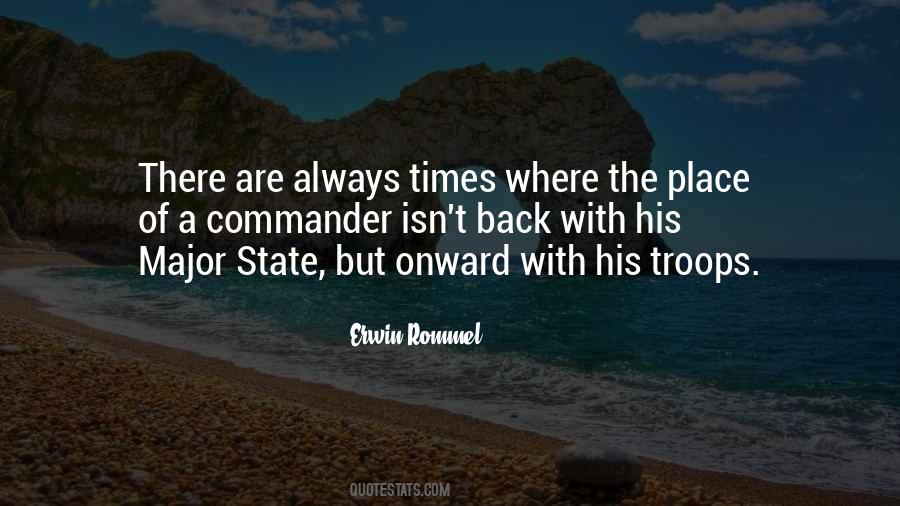 #20. Which would your men rather be, tired, or dead? - Author: Erwin Rommel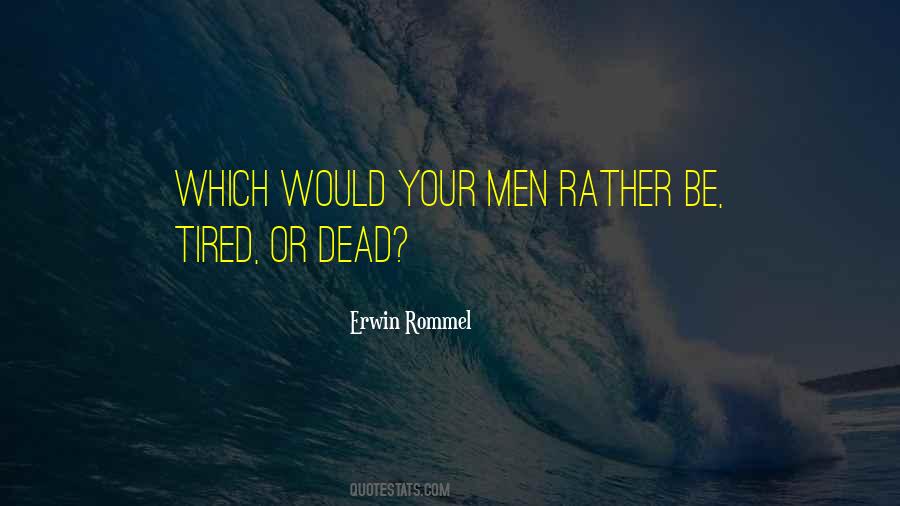 #21. Mortal danger is an effective antidote for fixed ideas. - Author: Erwin Rommel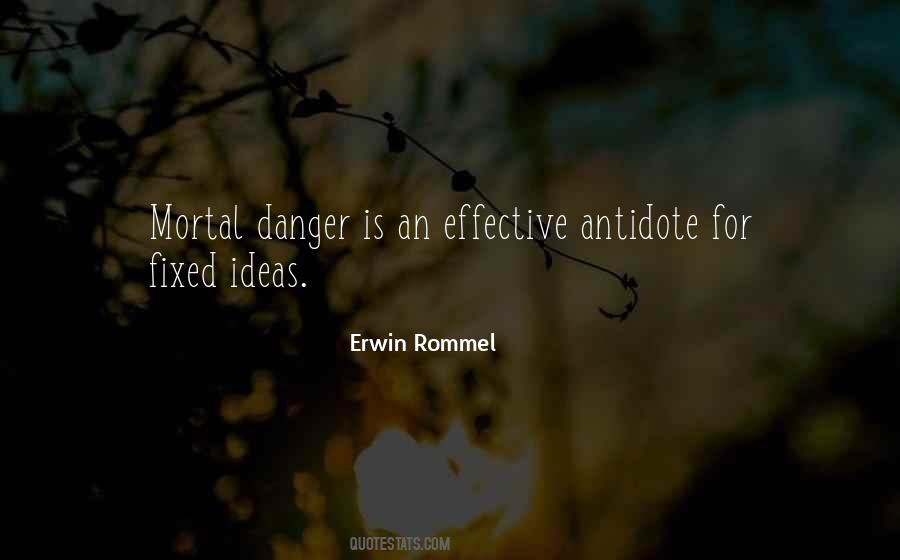 #22. Training errors are recorded on paper. Tactical errors are etched in stone. - Author: Erwin Rommel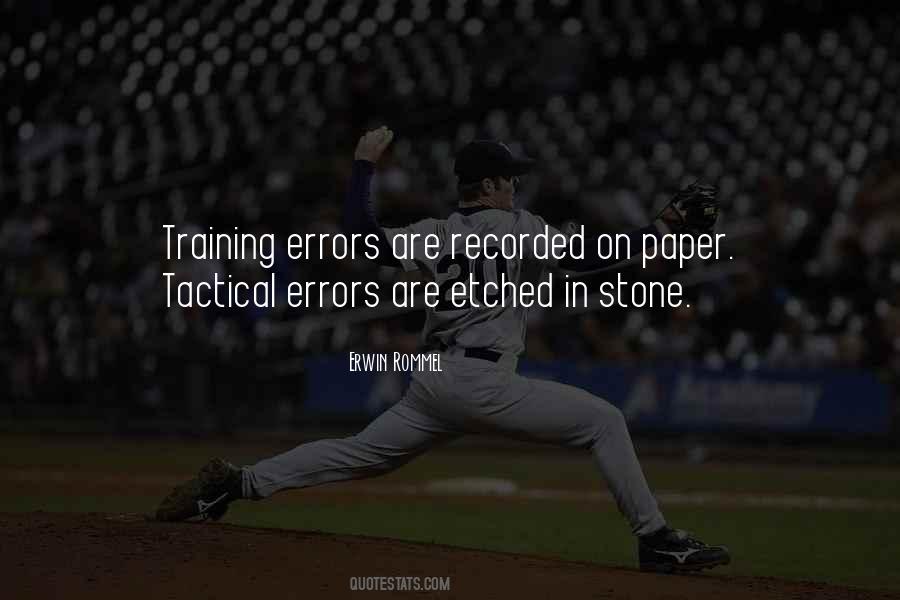 #23. Messages can't be intercepted if they aren't sent, can they? - Author: Erwin Rommel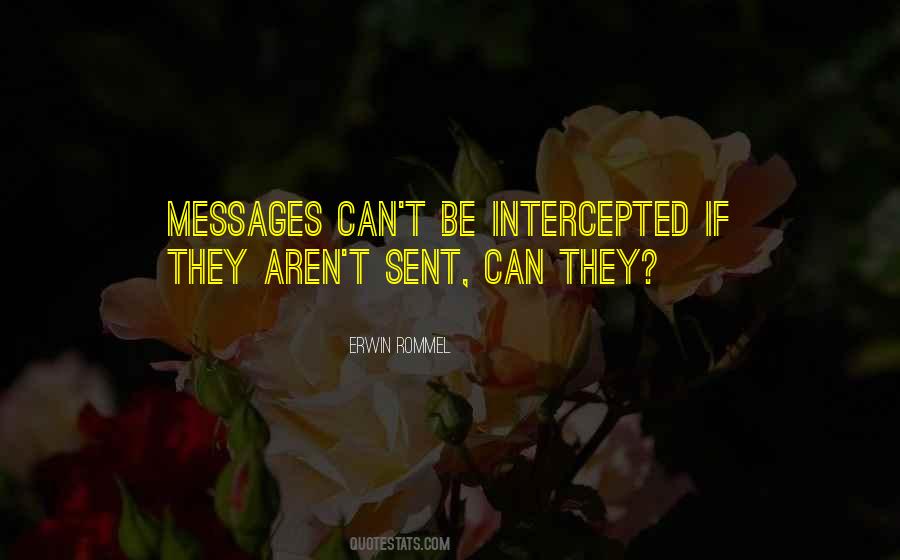 #24. Good soldiers, bad officers; however don't forget that without them we would not have any Civilization. - Author: Erwin Rommel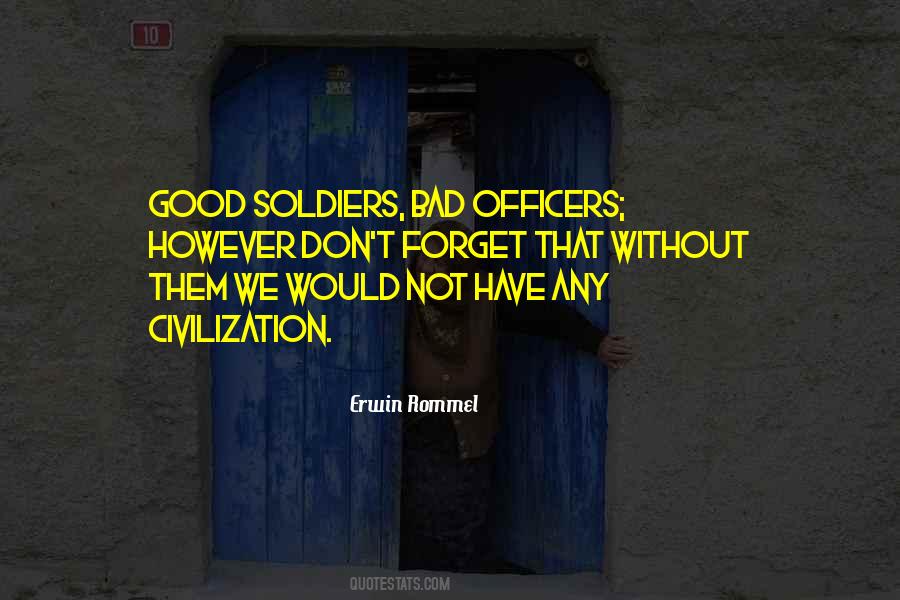 #25. Sweat saves blood. - Author: Erwin Rommel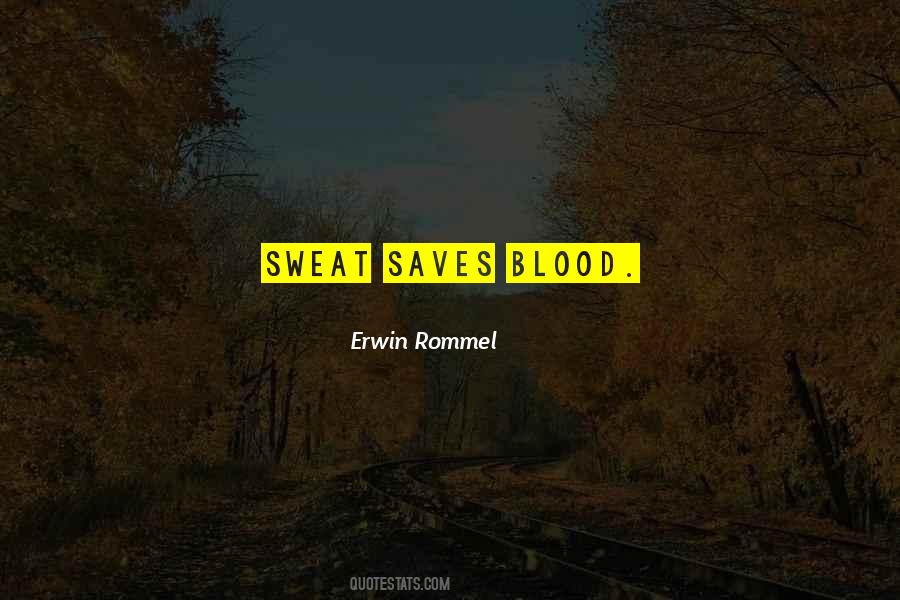 #26. If I had to take hell, I would use the Australians to take it and the New Zealanders to hold it. - Author: Erwin Rommel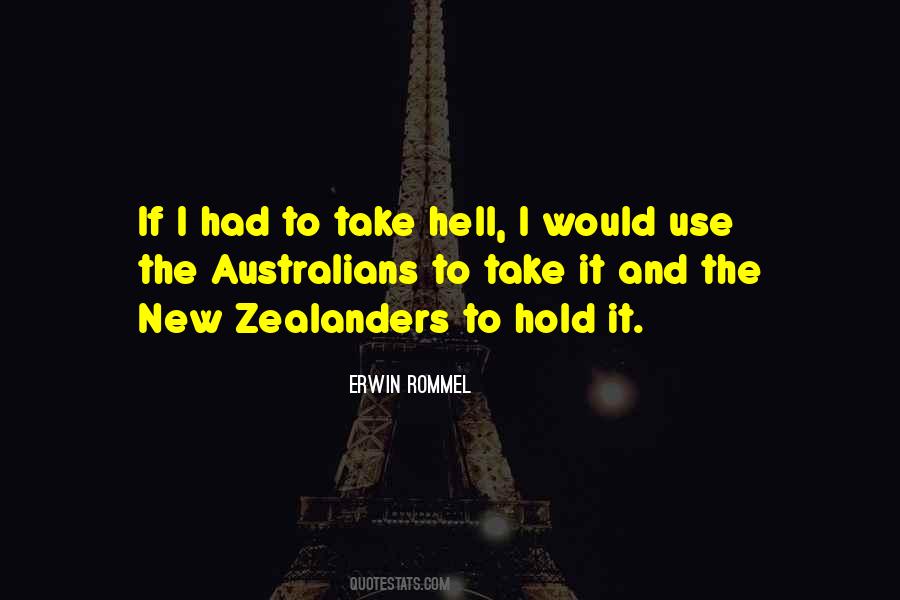 #27. The commander must establish personal and comradely contact with his men, but without giving away one inch of authority. - Author: Erwin Rommel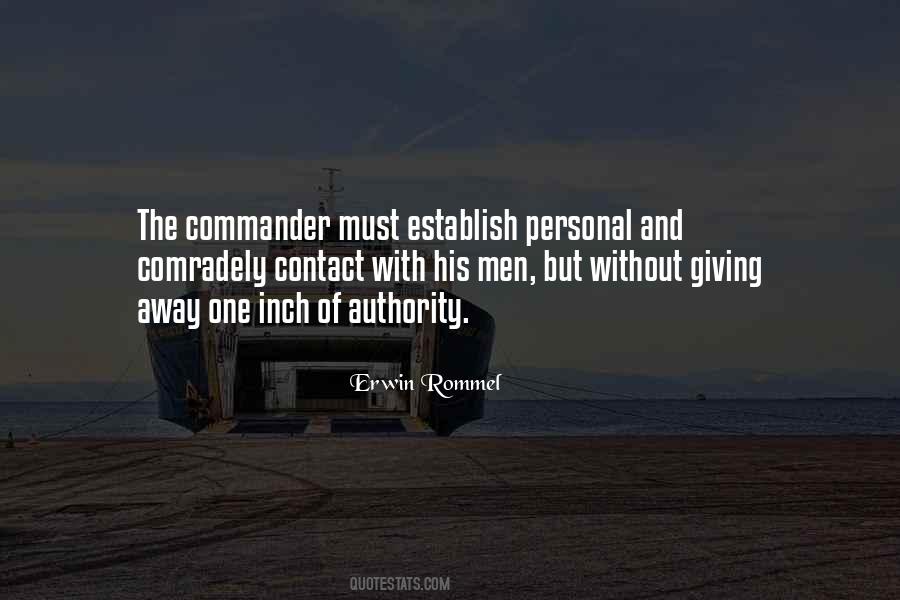 #28. The future battle on the ground will be preceded by battle in the air. This will determine which of the contestants has to suffer operational and tactical disadvantages and be forced throughout the battle into adoption compromise solutions. - Author: Erwin Rommel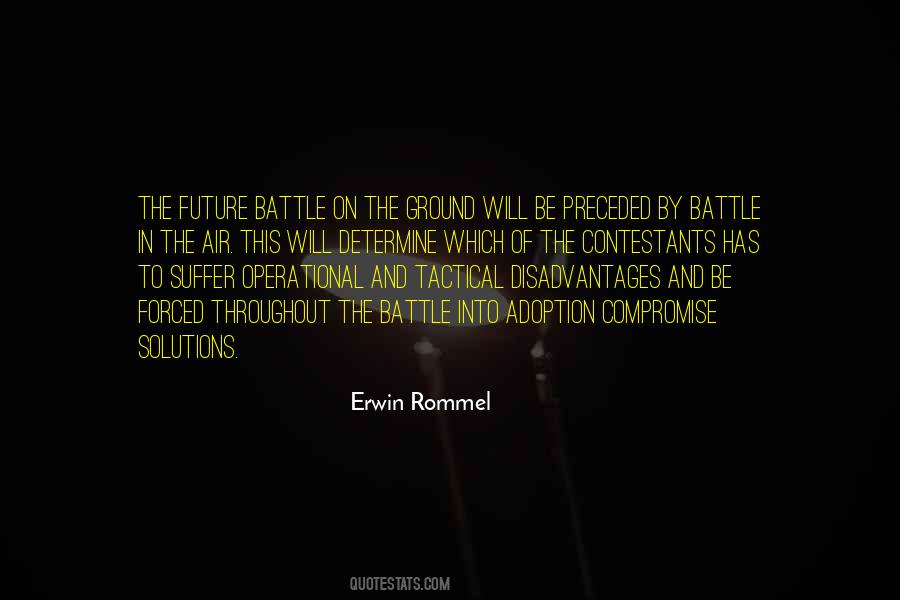 #29. When there's no clear option, it's better to do nothing. - Author: Erwin Rommel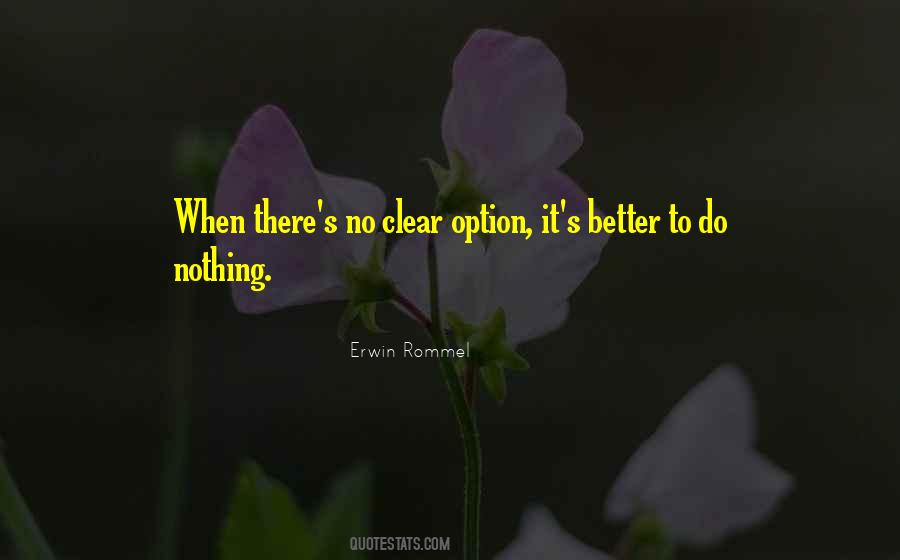 #30. Loose lips sink ships. - Author: Erwin Rommel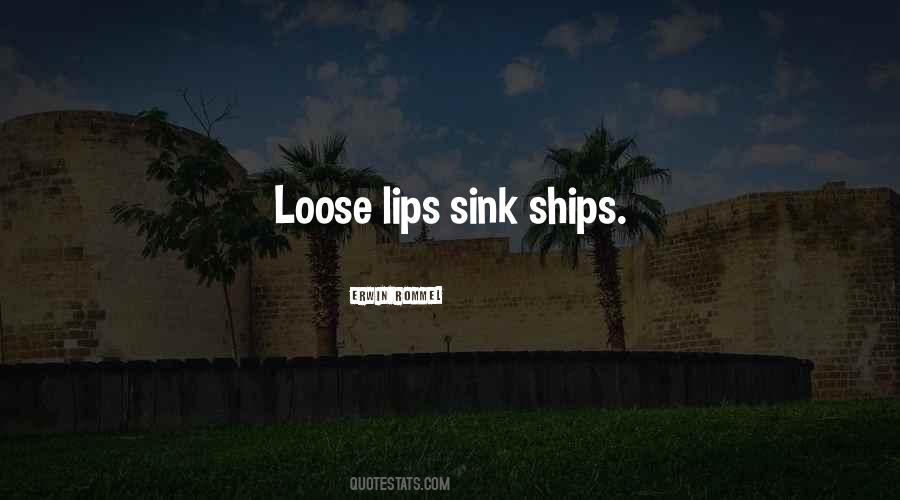 #31. To every man of us, Tobruk was a symbol of British resistance and we were now going to finish with it for good. - Author: Erwin Rommel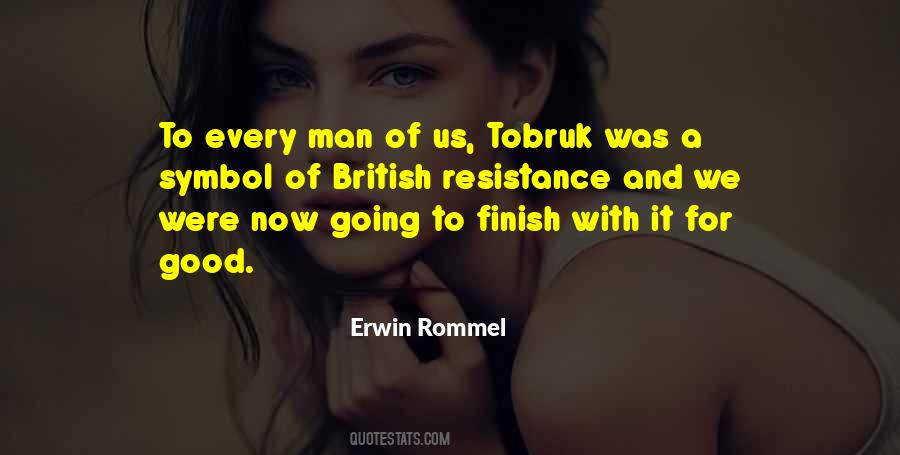 #32. He [Hitler] seemed very depressed and upset about the Stalingrad disaster. He said that one is always liable to look on the black side of things after a defeat, a tendency which can lead one into dangerous and false conclusions. - Author: Erwin Rommel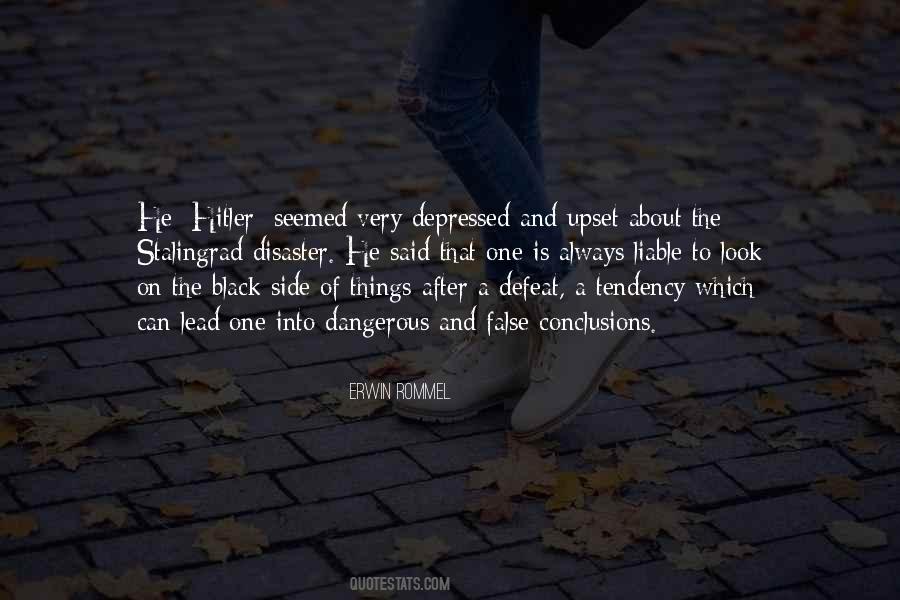 #33. In the Freudian age, parents say to their children, 'Don't be defensive,' meaning, 'You have no argument,' but I was born in the age of Rommel, when defense was considered an honorable thing. - Author: Mark Helprin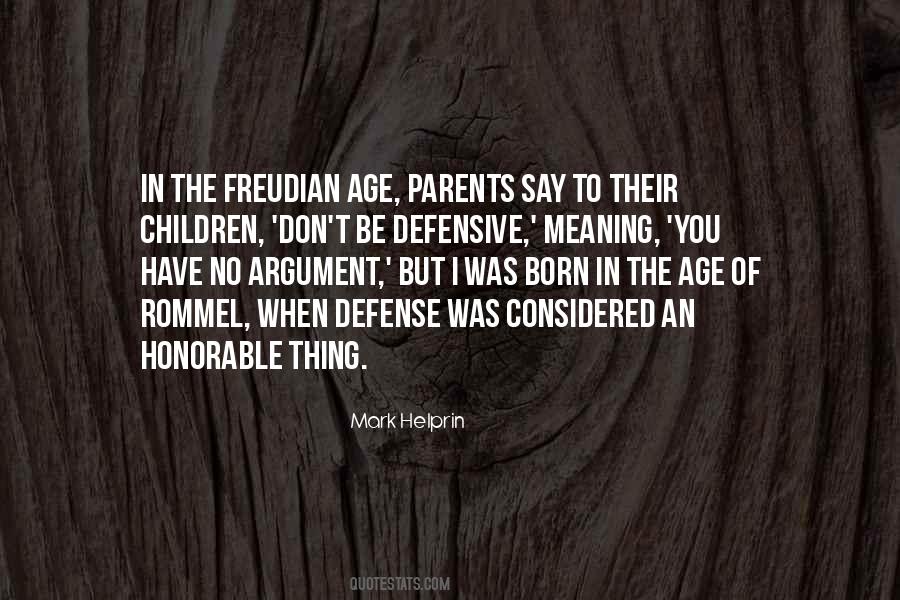 #34. The battle is fought and decided by the quartermasters, long before the shooting begins. - Author: Erwin Rommel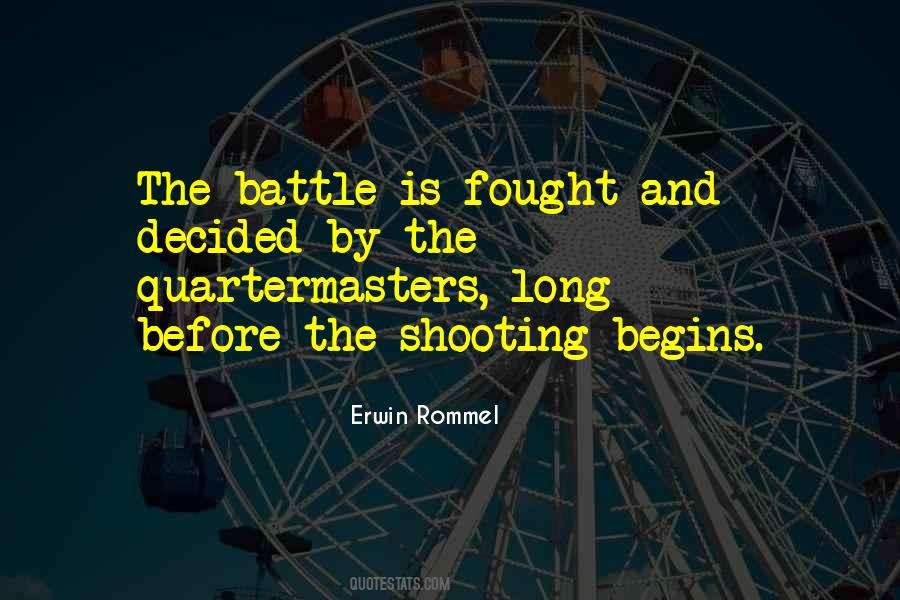 #35. I would rather be the hammer than the anvil - Author: Erwin Rommel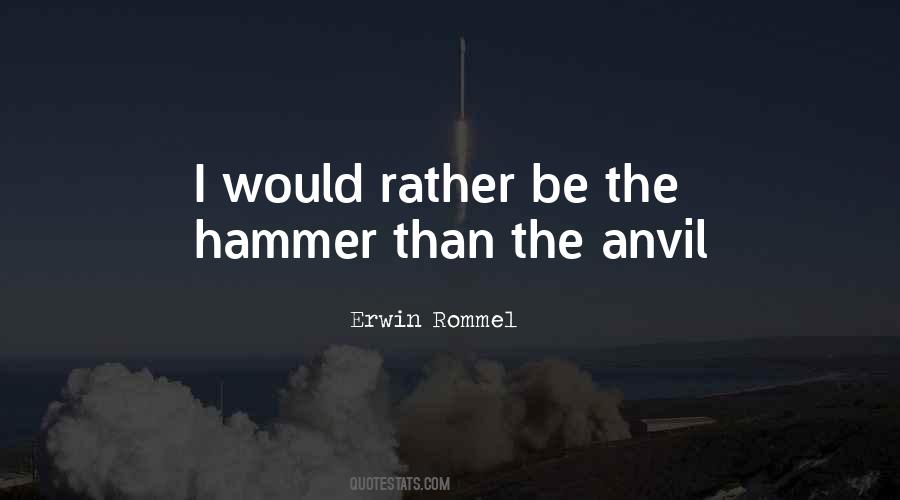 #36. One cannot permit unique opportunities to slip by for the sake of trifles. - Author: Erwin Rommel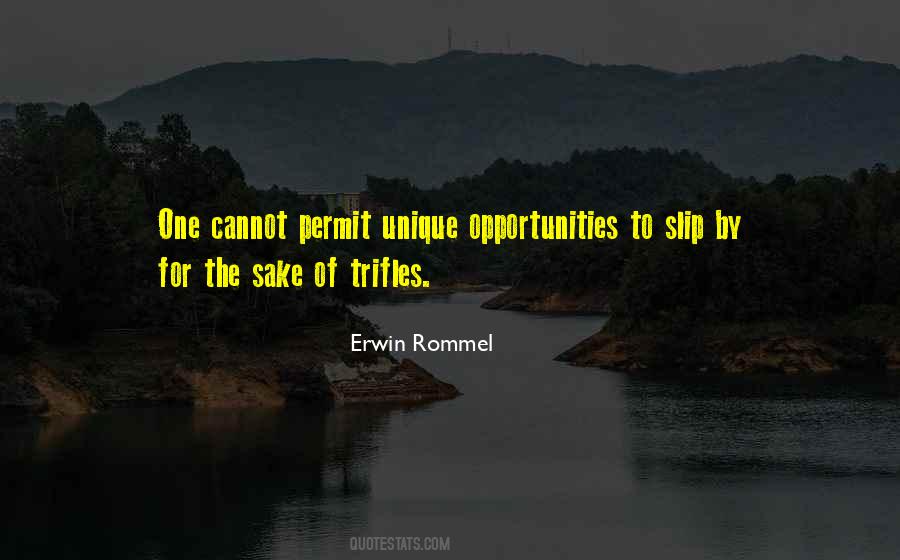 #37. Sweat saves blood, blood saves lives, but brains saves both. - Author: Erwin Rommel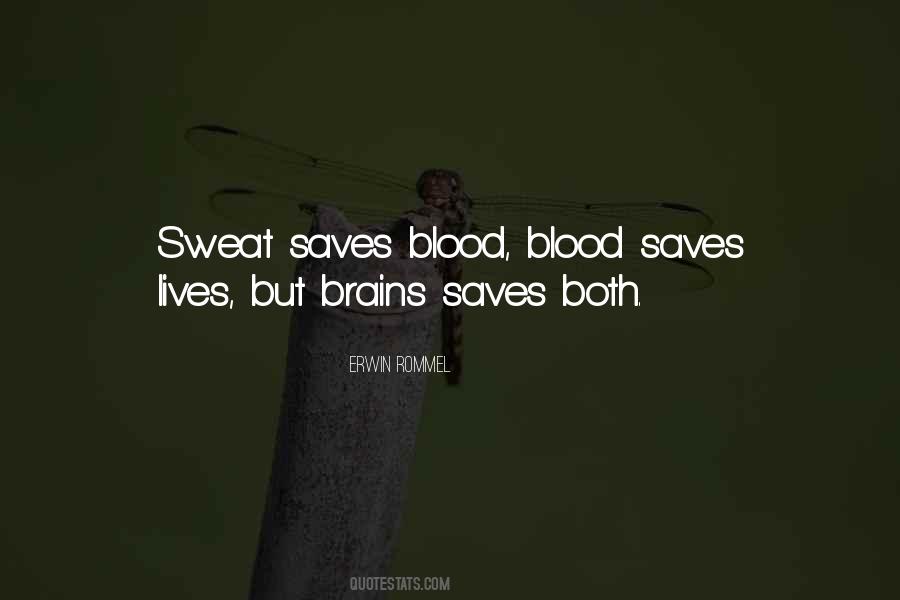 #38. In a man-to-man fight, the winner is he who has one more round in his magazine. - Author: Erwin Rommel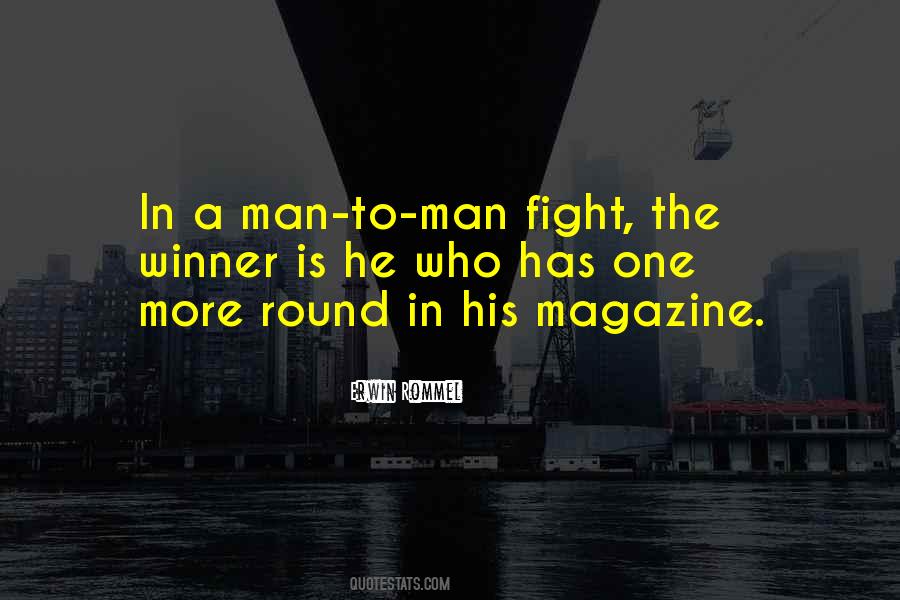 #39. Anyone who has to fight, even with the most modern weapons, against an enemy in complete command of the air, fights like a savage against modern European troops, under the same handicaps and with the same chances of success. - Author: Erwin Rommel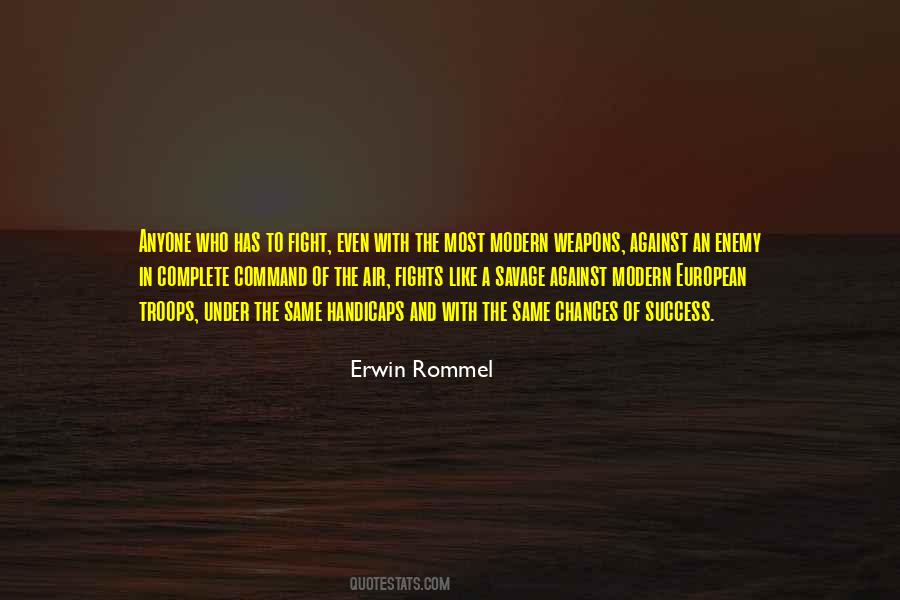 #40. The German soldier has impressed the world, however the Italian Bersagliere soldier has impressed the German soldier. - Author: Erwin Rommel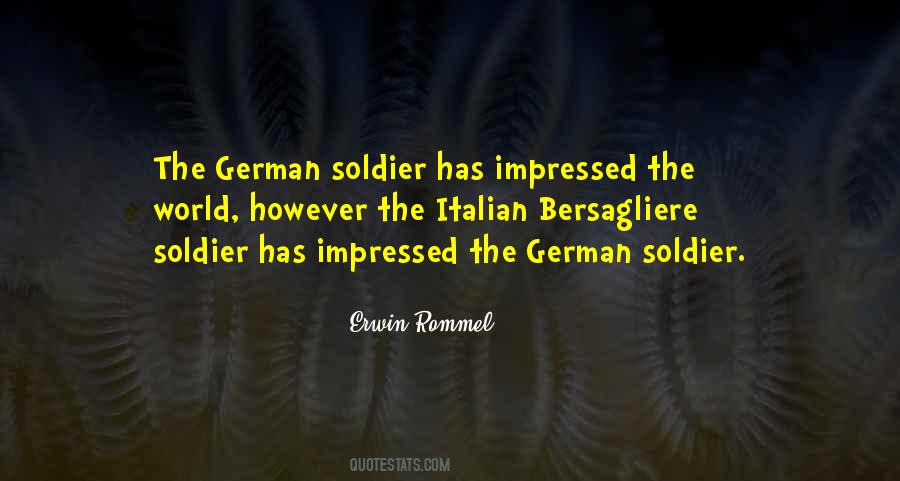 #41. War makes extremely heavy demands on the soldier's strength and nerves. For this reason, make heavy demands on your men in peacetime exercises. - Author: Erwin Rommel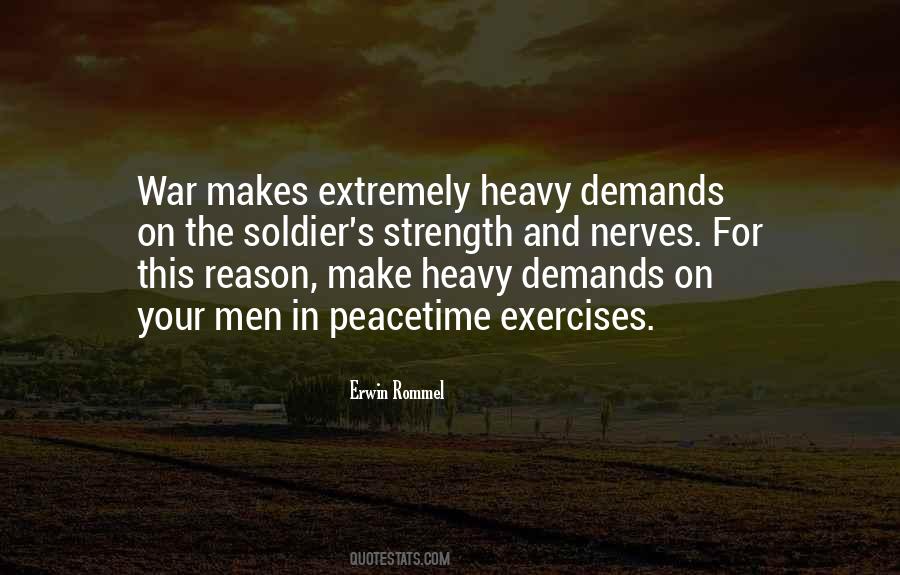 #42. The battle is going very heavily against us. We're being crushed by the enemy weight. We are facing very difficult days, perhaps the most difficult that a man can undergo - Author: Erwin Rommel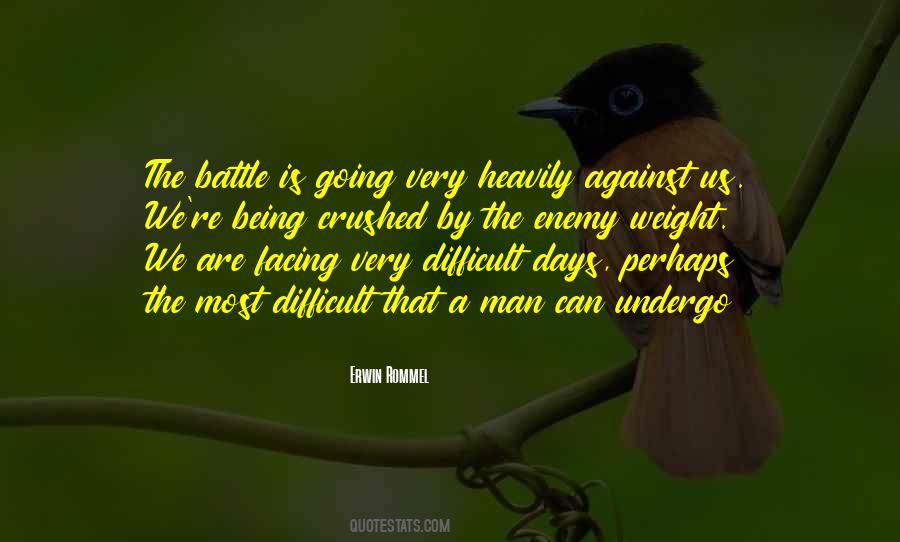 #43. All of Rommel's supplies and reinforcements come across those very straits from Italy, and land at Tunis or Bizerta. From there, Rommel can strike out east towards Egypt or west - Author: Neal Stephenson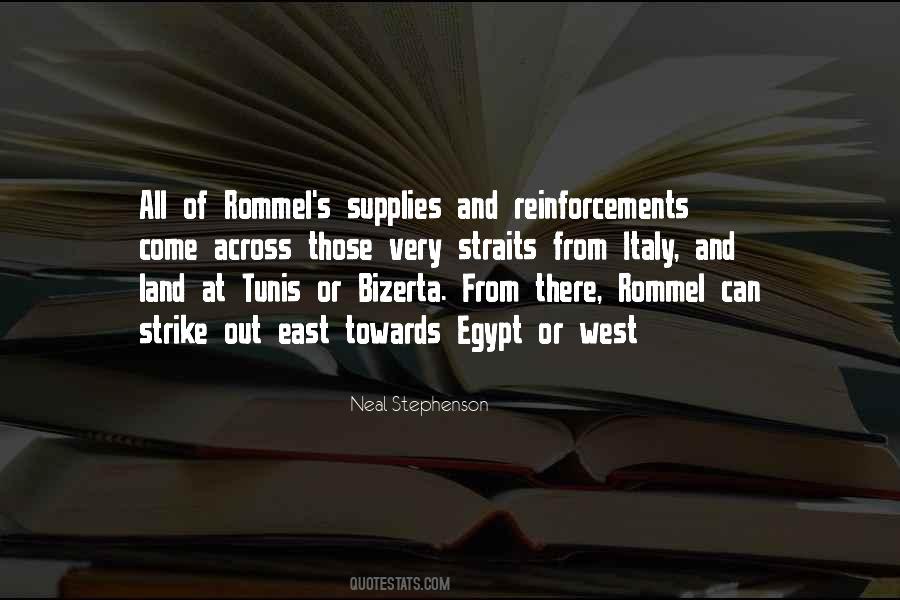 #44. In the absence of orders, go find something and kill it. - Author: Erwin Rommel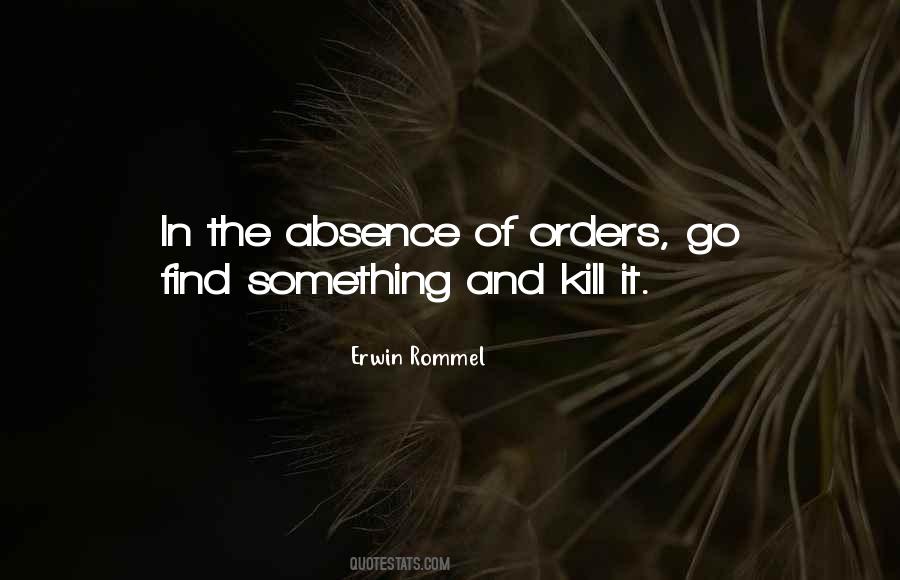 #45. Read Churchill, he tells you how crucial was the Greek role in your decisive desert victory over Rommel. - Author: Melina Mercouri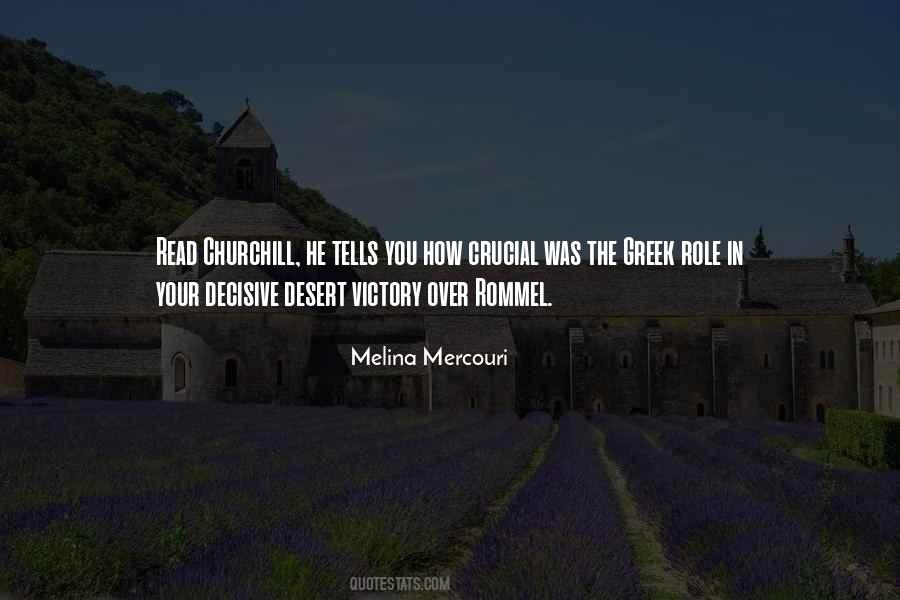 #46. The best form of welfare for the troops is first-rate training. - Author: Erwin Rommel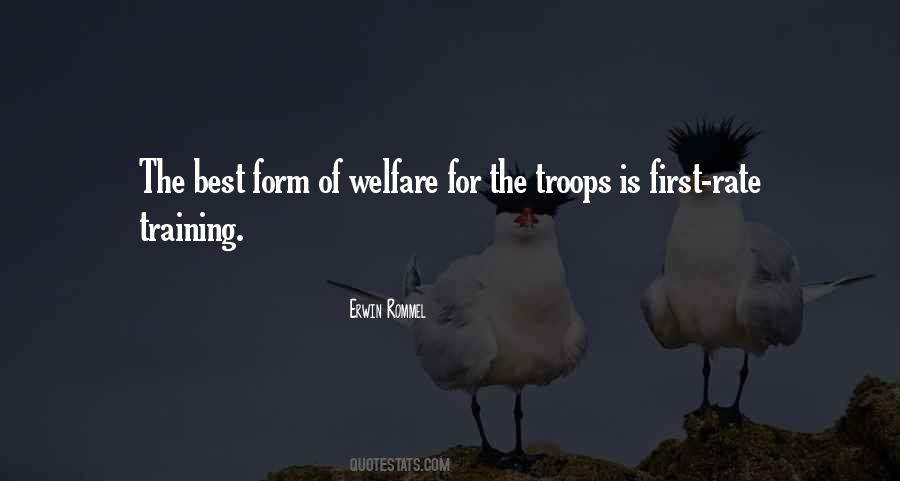 #47. A risk is a chance you take; if it fails you can recover. A gamble is a chance taken; if it fails, recovery is impossible. - Author: Erwin Rommel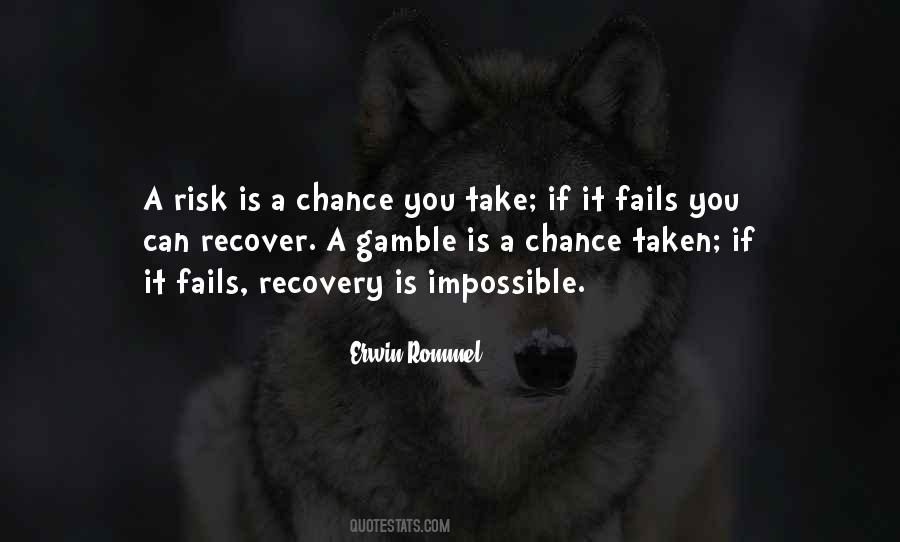 #48. For me, soldiers are all equal. Those black people wore your same uniform, fought on your side, and so you will be in the same jail. - Author: Erwin Rommel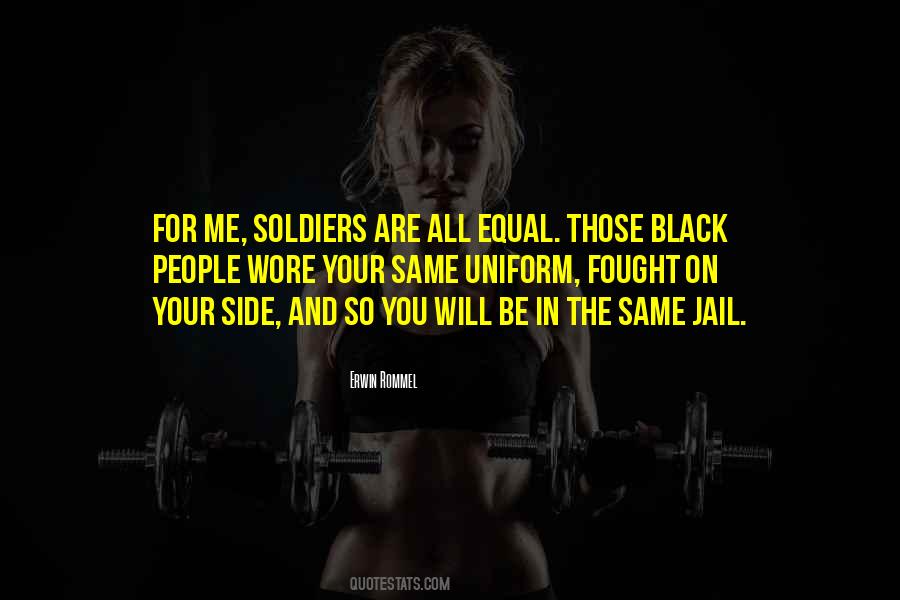 #49. There is one unalterable difference between a soldier and a civilian: the civilian never does more than he is paid to do. - Author: Erwin Rommel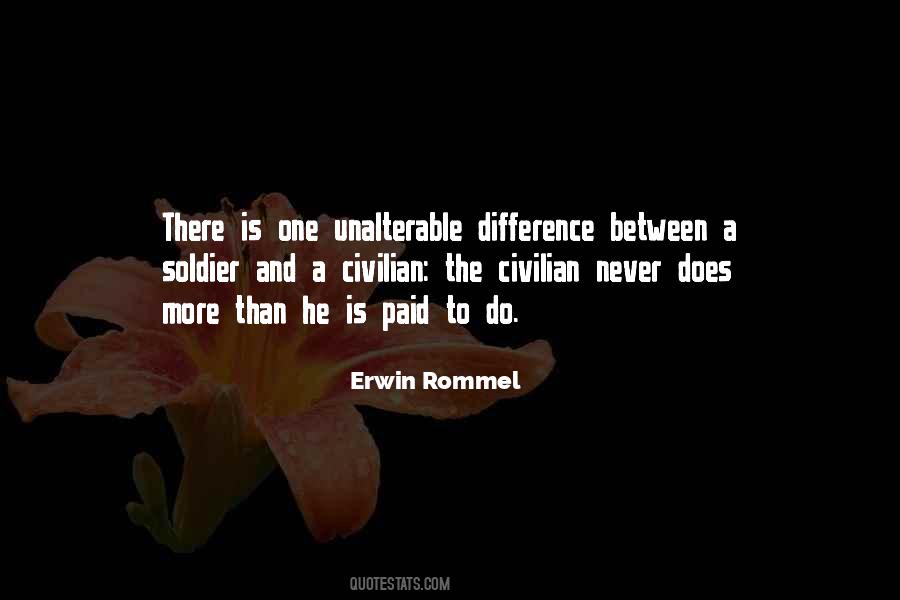 #50. Don't fight a battle if you don't gain anything by winning. - Author: Erwin Rommel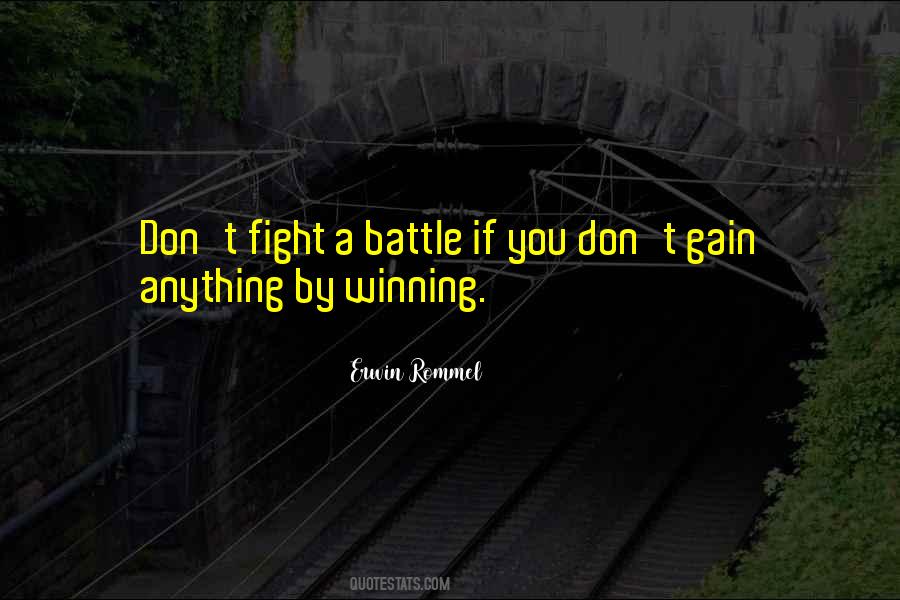 #51. One of the most important factors, not only in military matters but in life as a whole, is ... the ability to direct one's whole energies towards the fulfillment of a particular task. - Author: Erwin Rommel
#52. Manstein is a man of illusions ... He believes Hitler will listen to facts. - Author: Erwin Rommel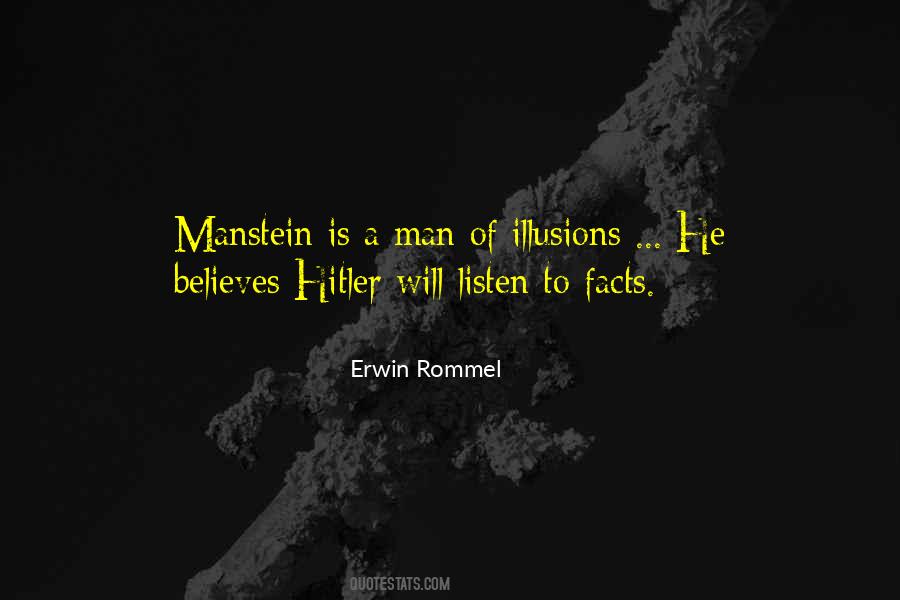 Famous Authors
Popular Topics