Poverty And Crime Famous Quotes & Sayings
List of top 40 famous quotes and sayings about poverty and crime to read and share with friends on your Facebook, Twitter, blogs.
Top 40 Quotes About Poverty And Crime
#1. When wealth is passed off as merit, bad luck is seen as bad character. This is how ideologues justify punishing the sick and the poor. But poverty is neither a crime nor a character flaw. Stigmatise those who let people die, not those who struggle to live. - Author: Sarah Kendzior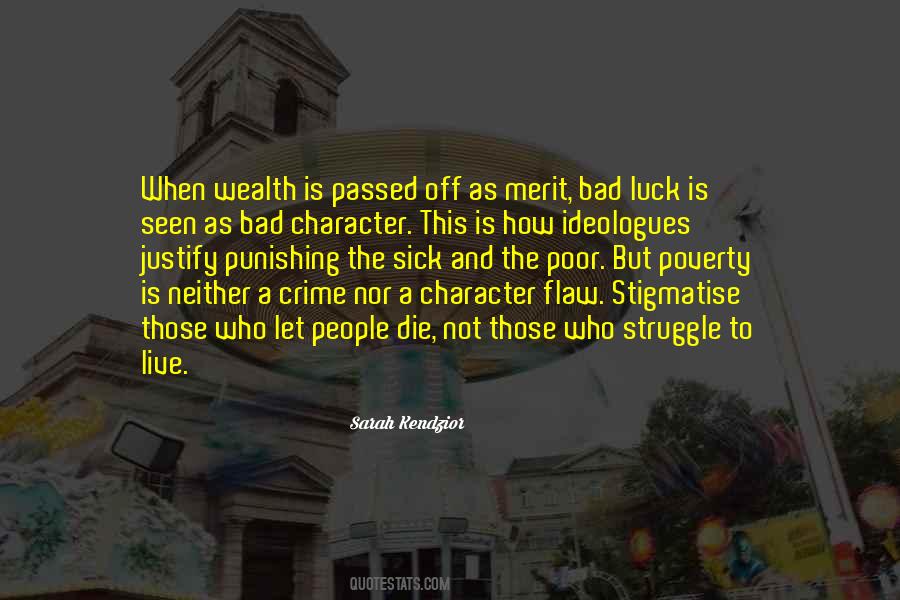 #2. I don't, when I think of a city, think of these people, people with very little who are content with that. That is, I think about poverty and culture and traffic and pollution and crime... - Author: Jon Chopan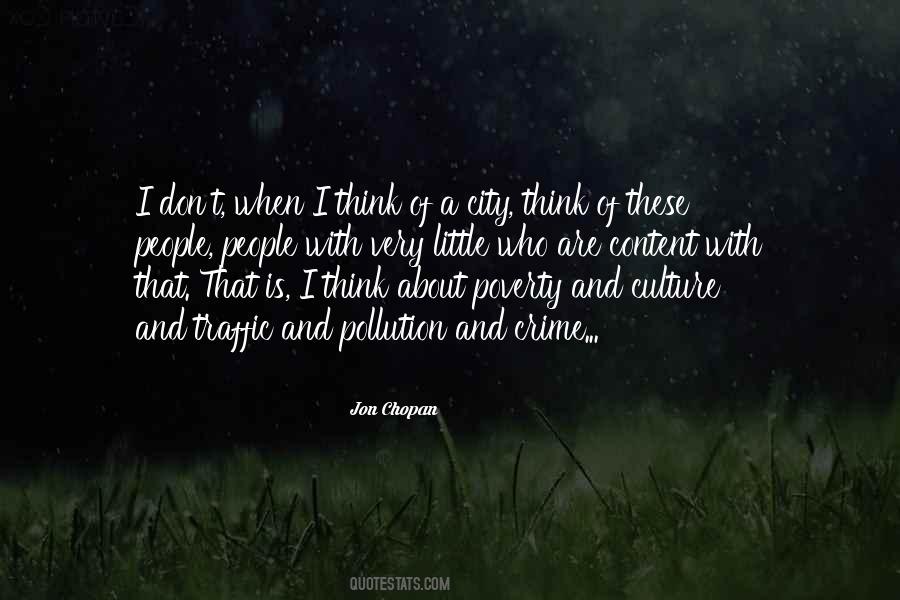 #3. We should not so much esteem our poverty as a misfortune, were it not that the world treats it so much as a crime - Author: Christian Nestell Bovee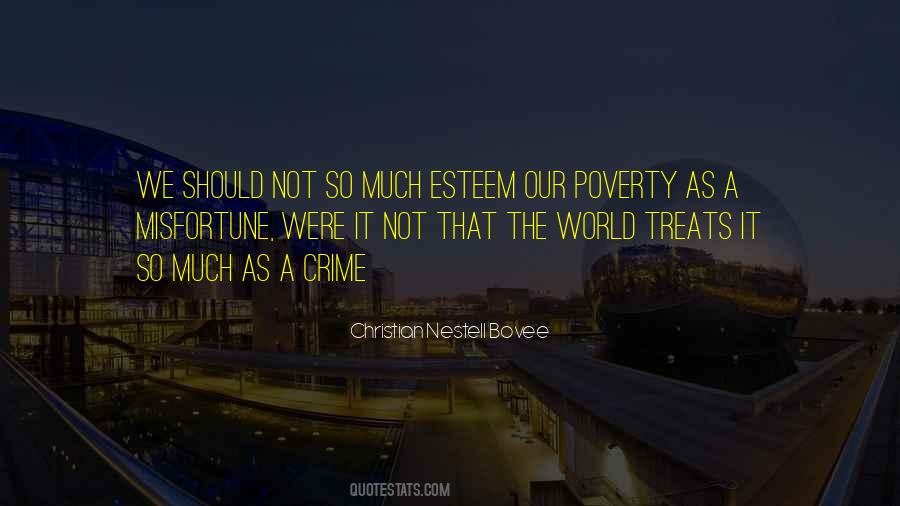 #4. Poverty is the parent of revolution and crime. - Author: Aristotle.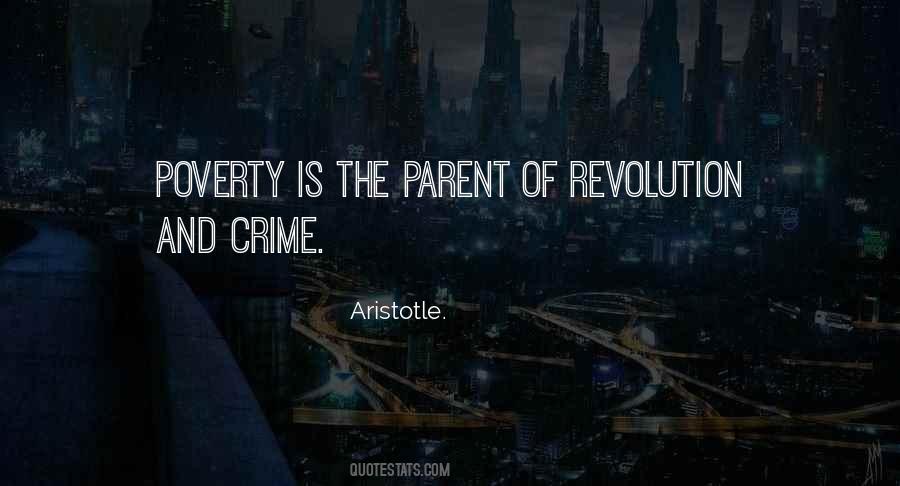 #5. America. The enemy. The rival. The land of jeans and rock and roll, of crime and capitalism, of poverty and oppression. Of home and freedom. - Author: Orson Scott Card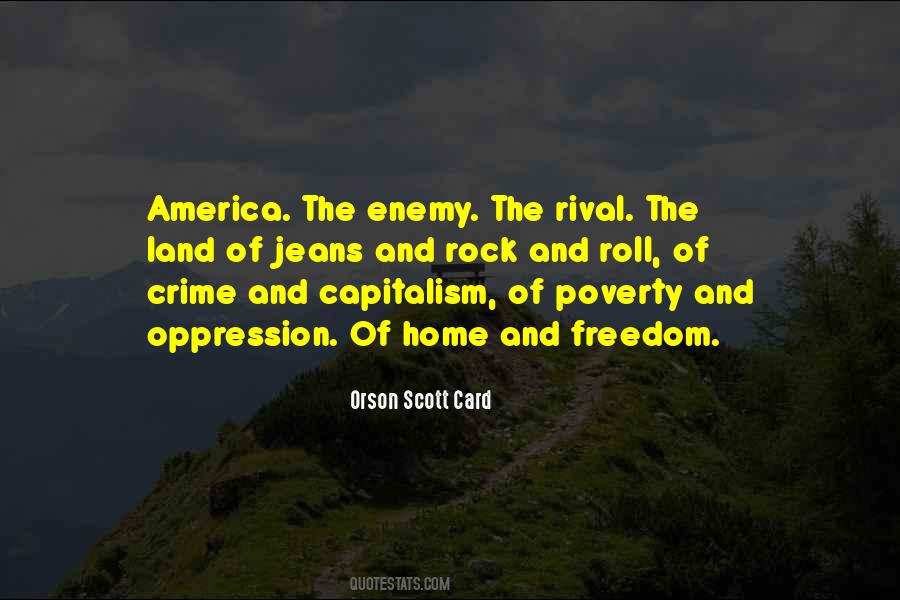 #6. Join us. Play the game. It will bring you an untold number of rewards and you will finally have some direction and purpose in your lives. Take control of yourselves and those around you. Bend them to your will and all worldly pleasures will be yours ... - Author: Martin Hopkins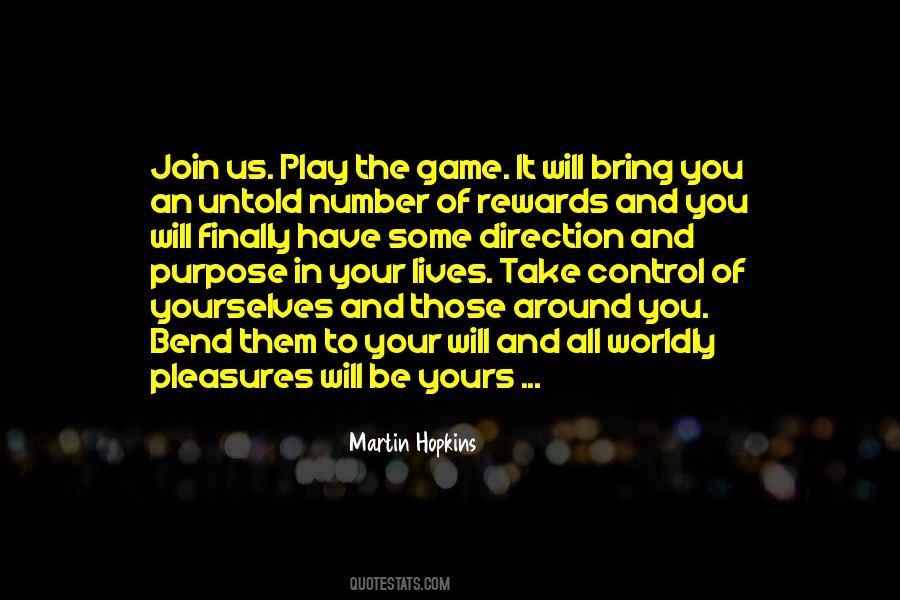 #7. Criminality is always the result of poverty. Countries that experience such a fundamental change as we have - we had the apartheid regime and must now develop a multicultural democracy - must necessarily pass through a phase of high crime rates. - Author: Jacob Zuma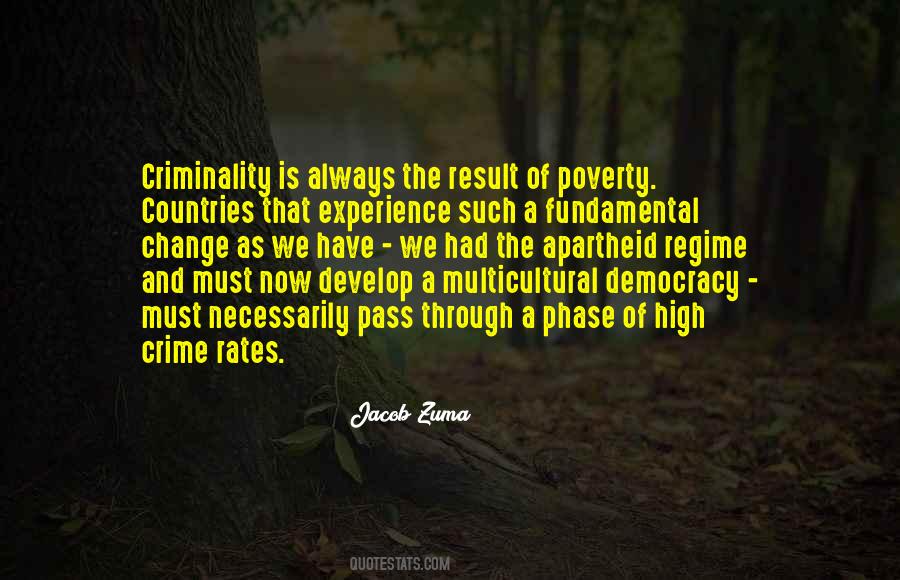 #8. The stark truth is that as long as the welfare state makes it possible for young women - or teenage girls - to have children without a husband and survive without a job, out-of-wedlock births will remain ruinously high, and the inner city will continue to be marked by crime, poverty, and despair. - Author: David Boaz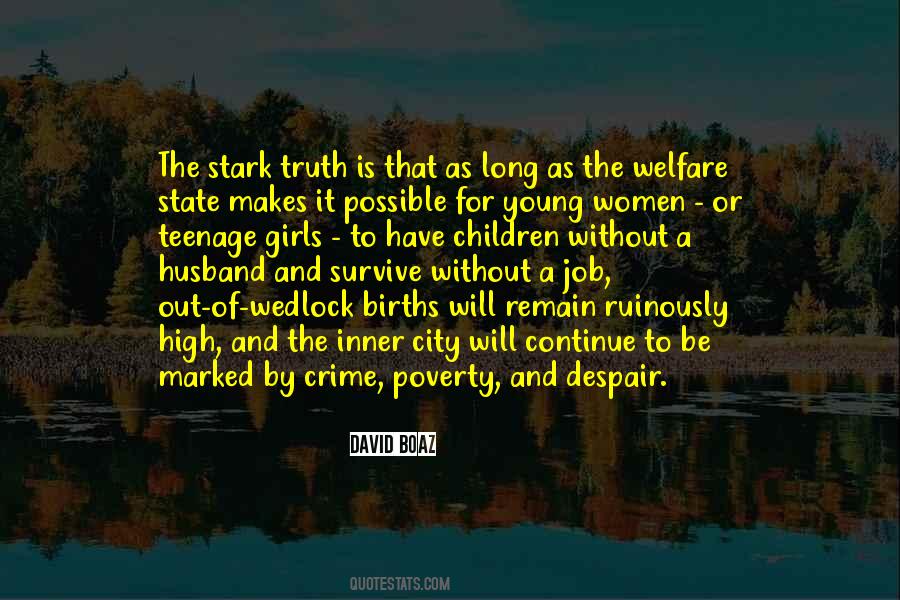 #9. The slick concrete reflected the facades of the work weary - grey, cracked and old,
but more importantly, trodden upon. - Author: Martin Hopkins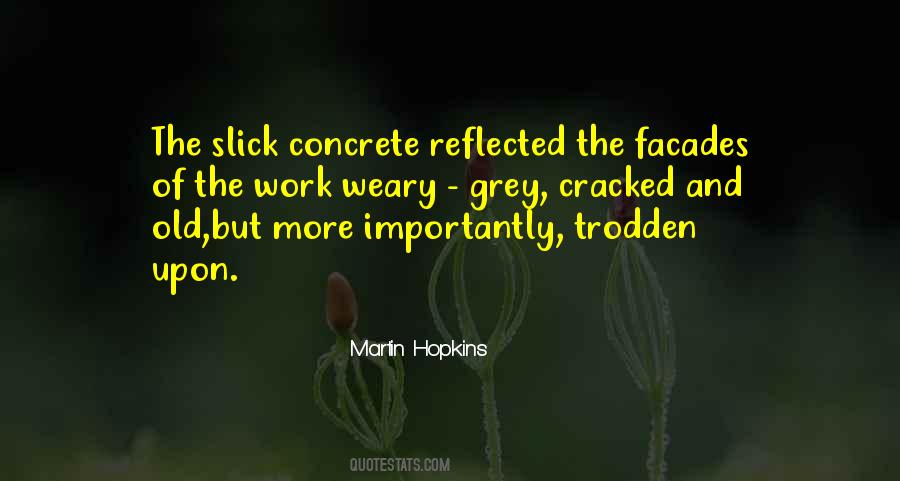 #10. To make it a crime for public institutions to serve the undocumented simply isolated people and drove them into poverty, she wrote. From then on, people who came looking for a library card received one, regardless of whether their papers were in order. - Author: Lawrence Hill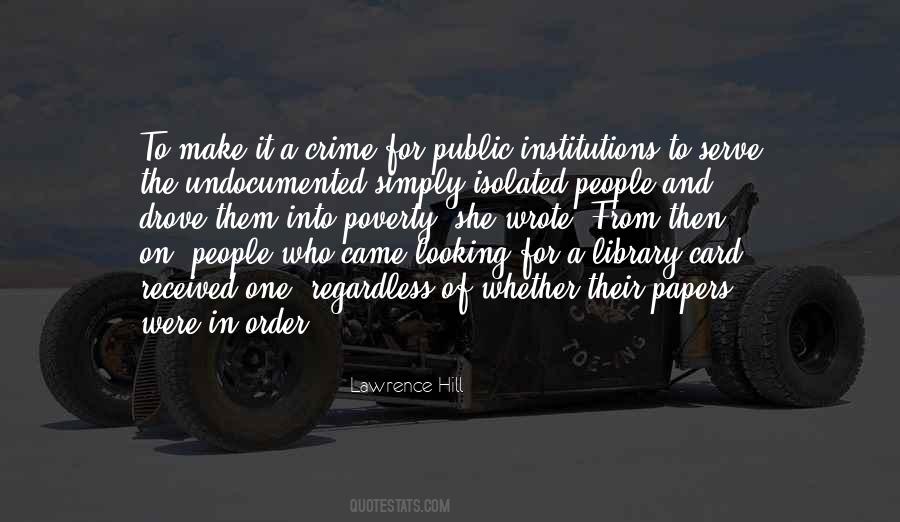 #11. Liberal child welfare experts decided that child abuse was not evidence of a moral or character flaw in the abusing parent. Instead, like poverty, crime, and homelessness, child abuse came to be viewed as evidence of a societal failure. - Author: Mona Charen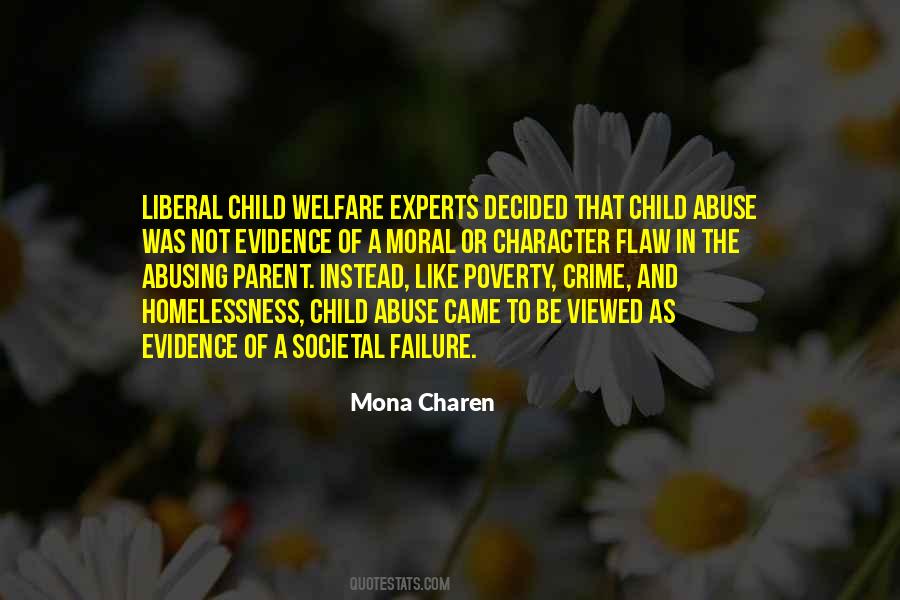 #12. The greatest of evils and the worst of crimes is poverty. - Author: George Bernard Shaw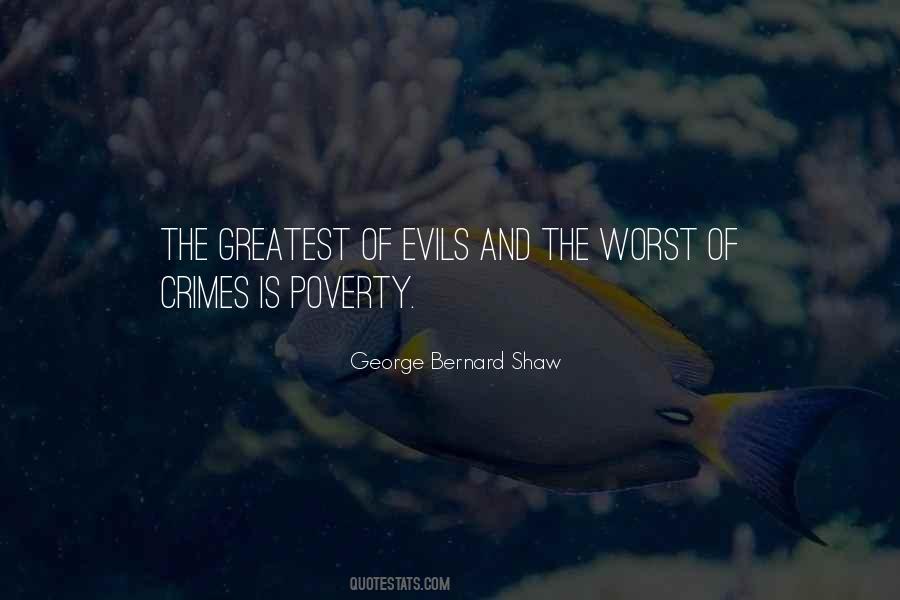 #13. Indeed, in US politics, 'poverty', along with 'welfare', 'unwed mothers' and 'crime', became code words for blacks. - Author: Frances Fox Piven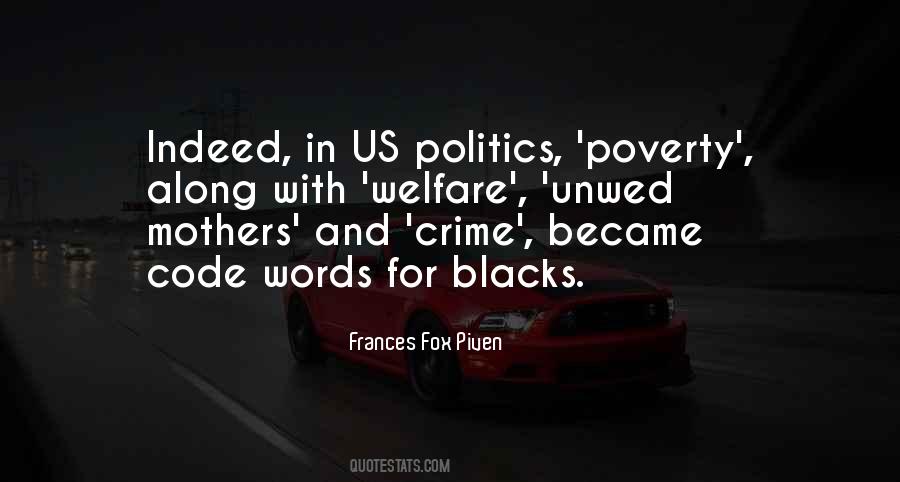 #14. I think that's how Chicago got started. A bunch of people in New York
said, 'Gee, I'm enjoying the crime and the poverty, but it just isn't
cold enough. Let's go west. - Author: Richard Jeni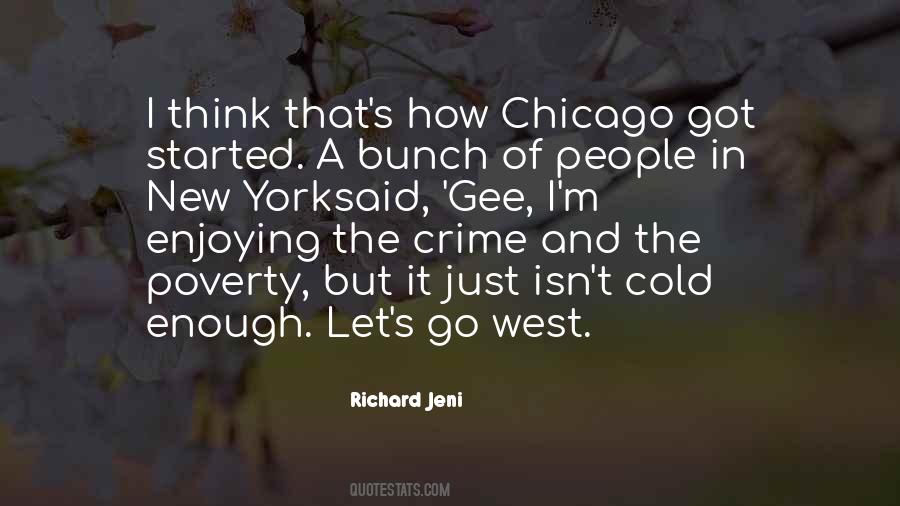 #15. What too few people mention when discussing crime is the degree to which concentrated poverty, hopelessness and despair are the chambermaids of violence and incivility. - Author: Charles M. Blow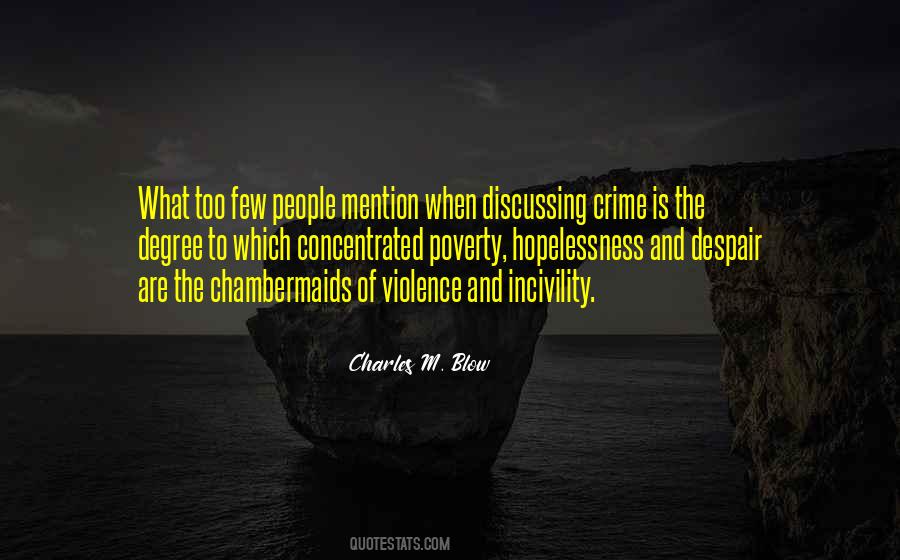 #16. There are a lot of stats and a strong correlation between dropout rates and crime as well as poverty. - Author: Cedric Richmond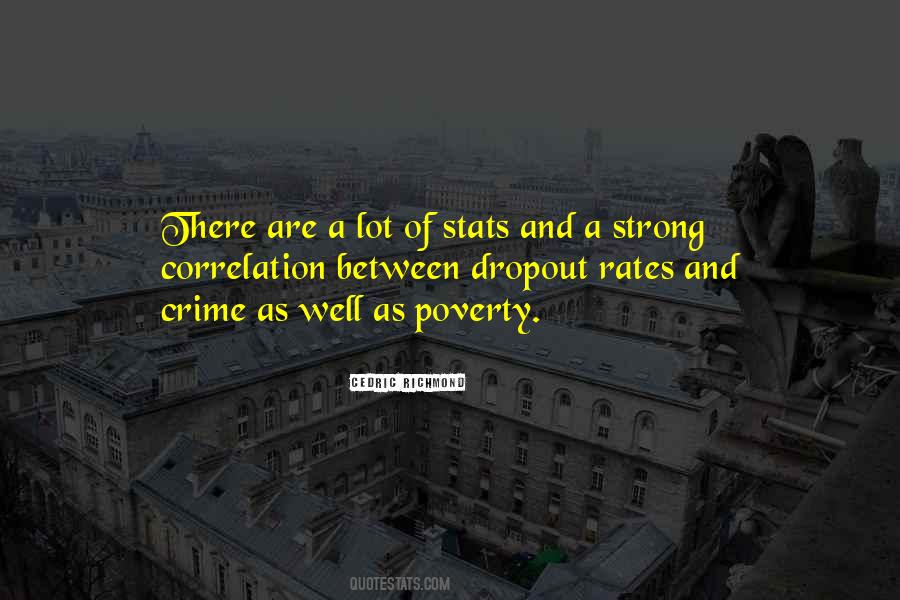 #17. Grave security concerns can arise as a result of demographic trends, chronic poverty, economic inequality, environmental degradation, pandemic diseases, organized crime, repressive governance and other developments no state can control alone. Arms can't address such concerns. - Author: Ban Ki-moon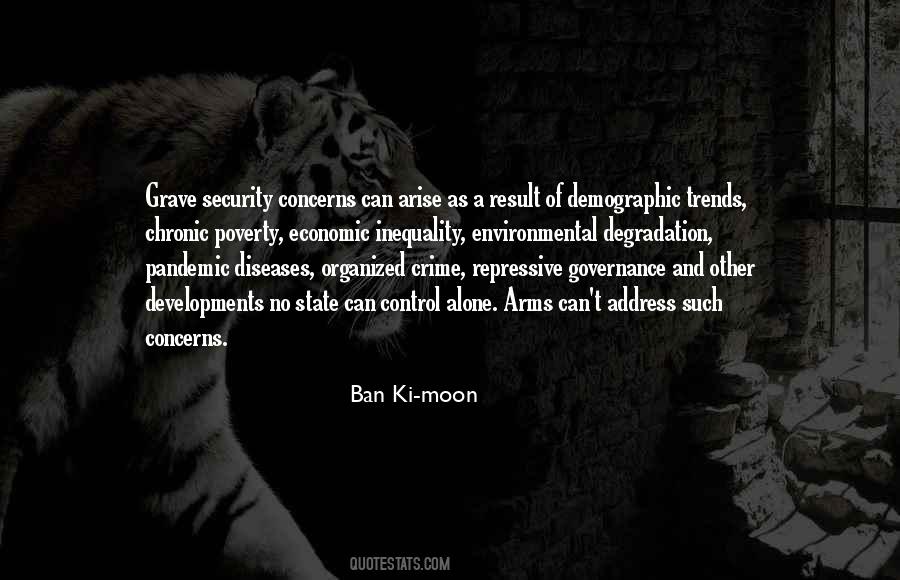 #18. Hunger and necessity are poor teachers of morality. A society that cannot provide the basics of life does not get its laws obeyed. - Author: A.J. Quinnell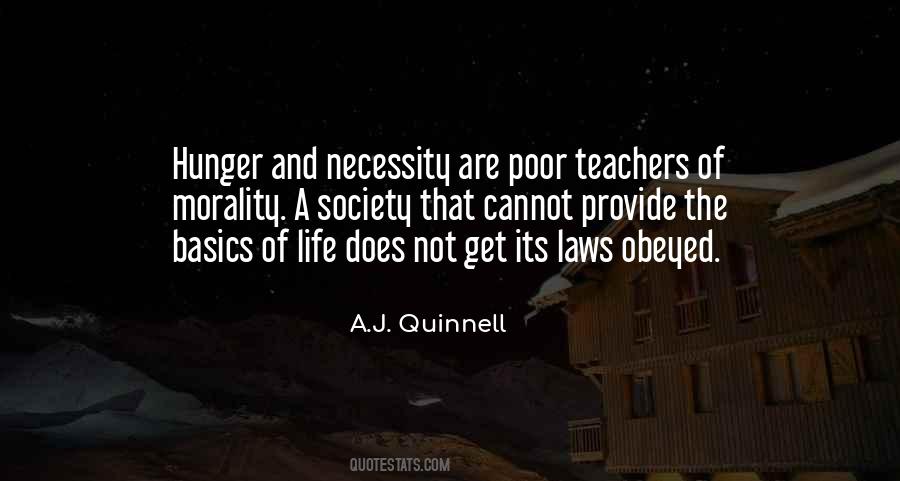 #19. Neglect of an effective birth control policy is a never-failing source of poverty which, in turn, is the parent of revolution and crime. ~Aristotle - Author: Nichole Force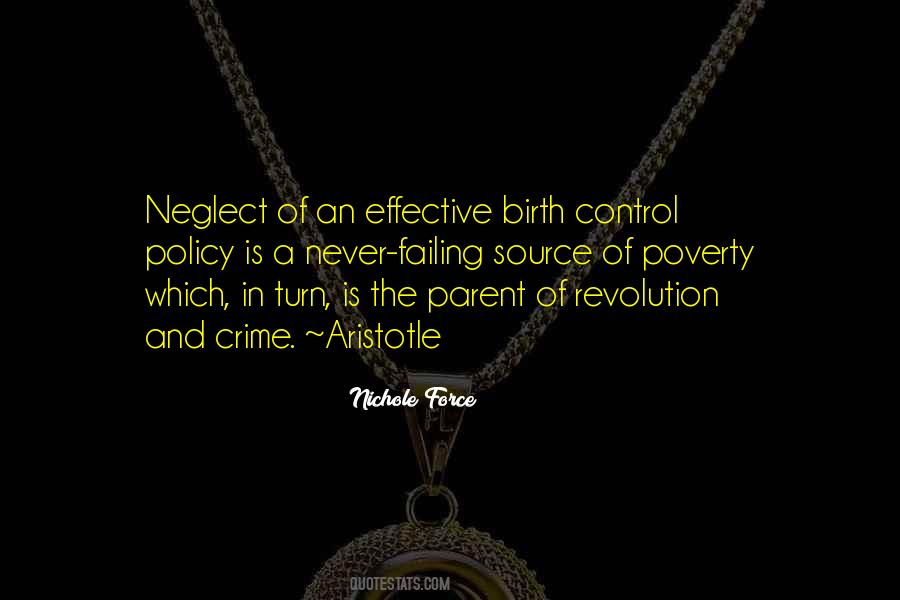 #20. What's been building since the 1980's is a new kind of social Darwinism that blames poverty and crime and the crisis of our youth on a breakdown of the family. That's what will last after this flurry on family values. - Author: Stephanie Coontz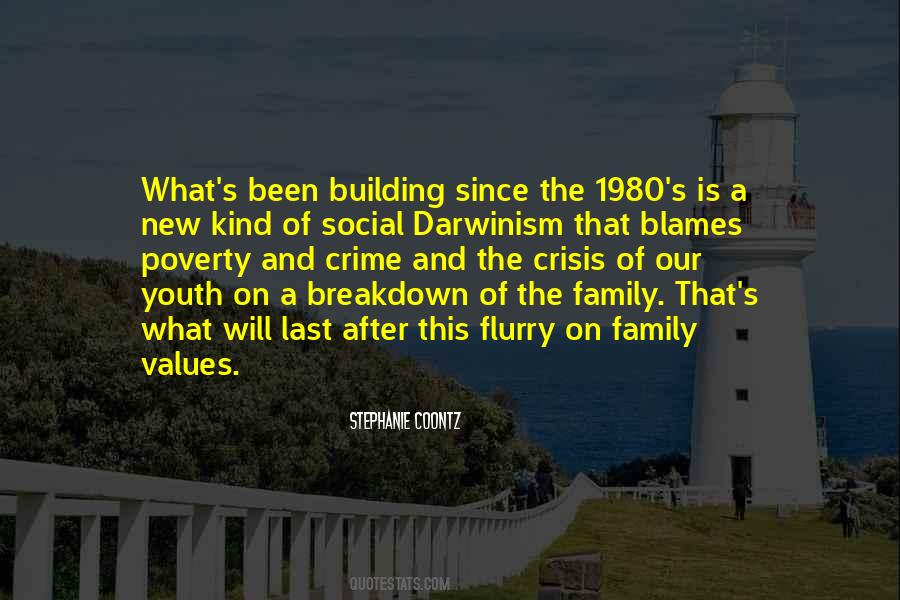 #21. The only way to break the cycle of unwed motherhood, fatherless children, poverty, crime, and welfare is to recognize that welfare causes more problems than it cures. - Author: David Boaz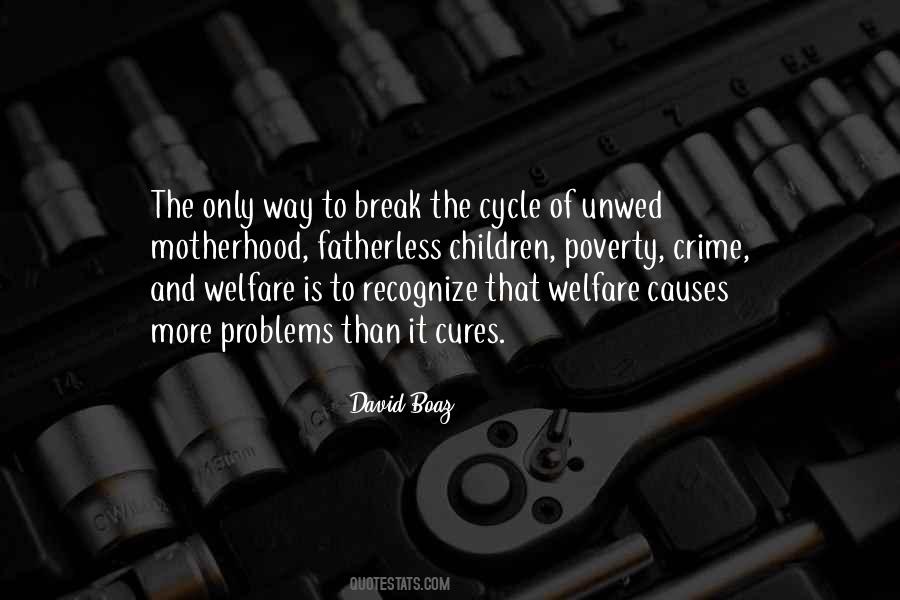 #22. There is direct correlation between a society lacking in artistic vision to lack of social conscience, i.e., crime, poverty, and senseless, violent atrocities, materialism. - Author: Vanna Bonta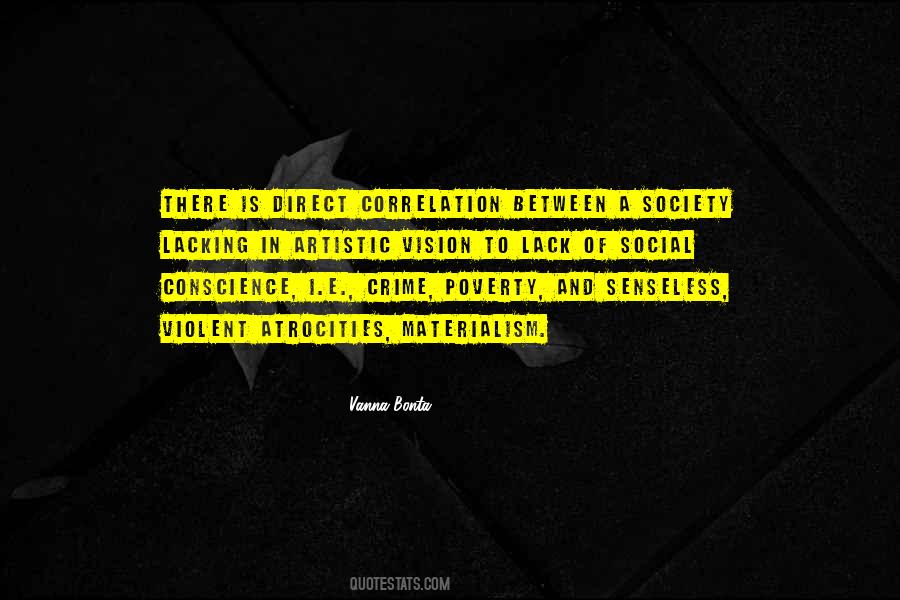 #23. To leave the number of births unrestricted, as is done in most states, inevitably causes poverty among the citizens, and poverty produces crime and faction. - Author: Aristotle.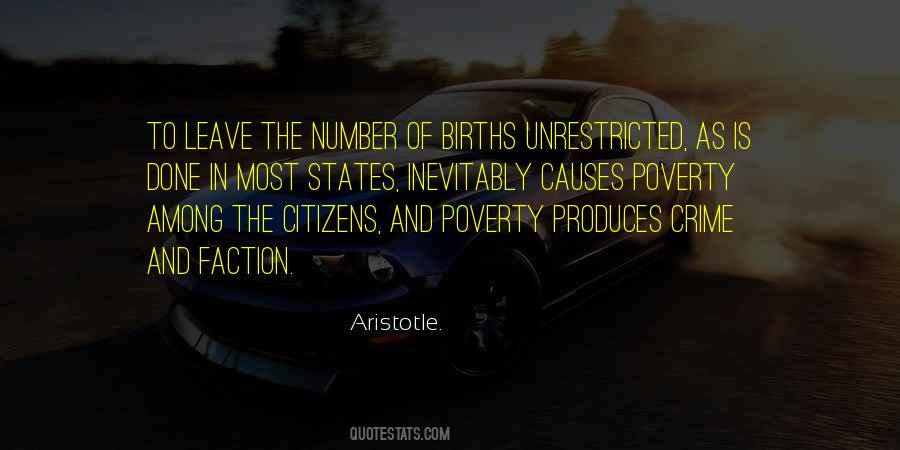 #24. Any time you have poverty, joblessness, sub-par public schools, and a lack of opportunity, you're going to have a high rate of crime. - Author: George Pelecanos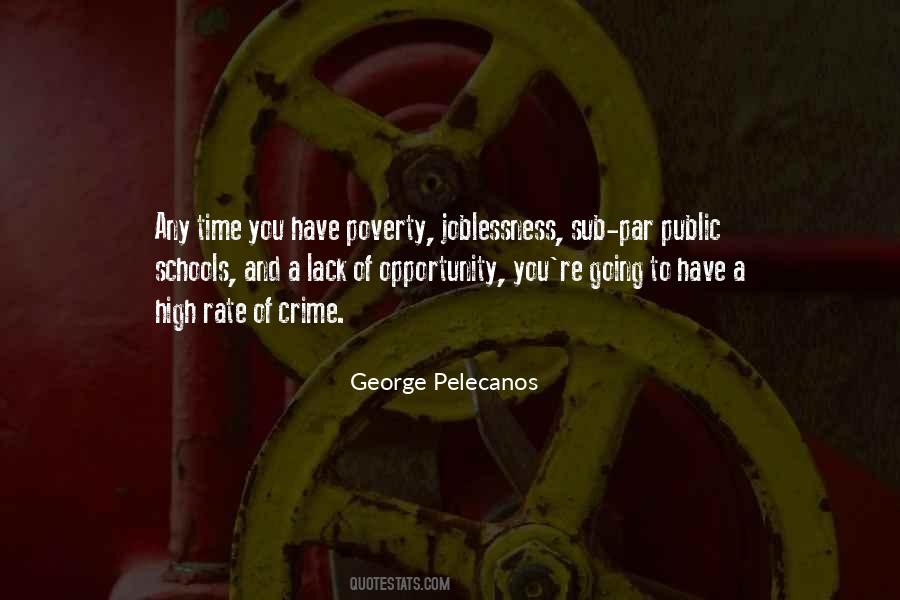 #25. It is easy enough to say that poverty is no crime. No; if it were men wouldn't be ashamed of it. It is a blunder, though, and is punished as such. A poor man is despised the whole world over. - Author: Jerome K. Jerome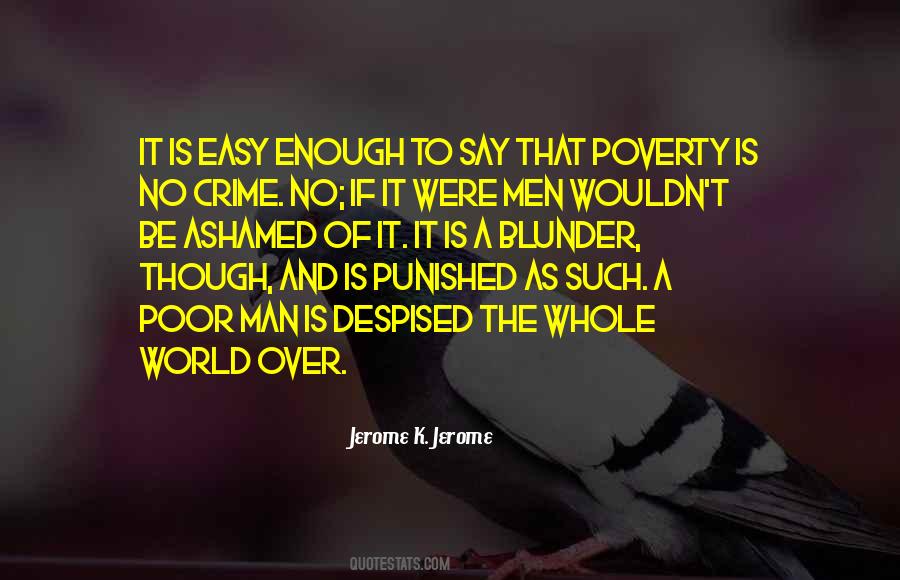 #26. The best way to perpetuate poverty is by spending on arms and military, and the best way to fight terrorism is by fighting the basic needs of humanity, because hunger and poverty perpetuate crime. - Author: Oscar Arias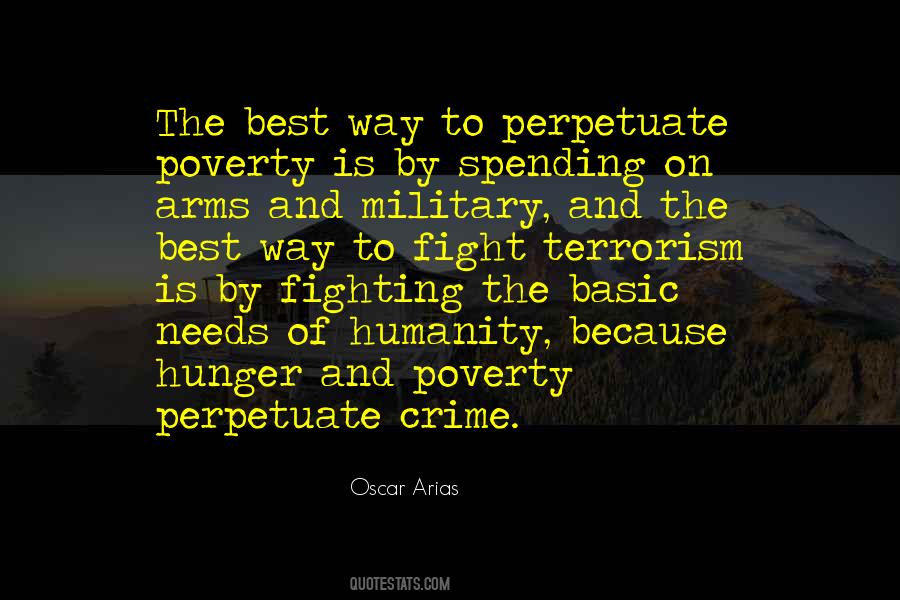 #27. I have been brought up in a world dominated by honor. I have known neither crime, poverty, nor betrayal, and here I taste hatred for the first time: it is sublime, like a thirst for justice and revenge.
-the girl who played go - Author: Shan Sa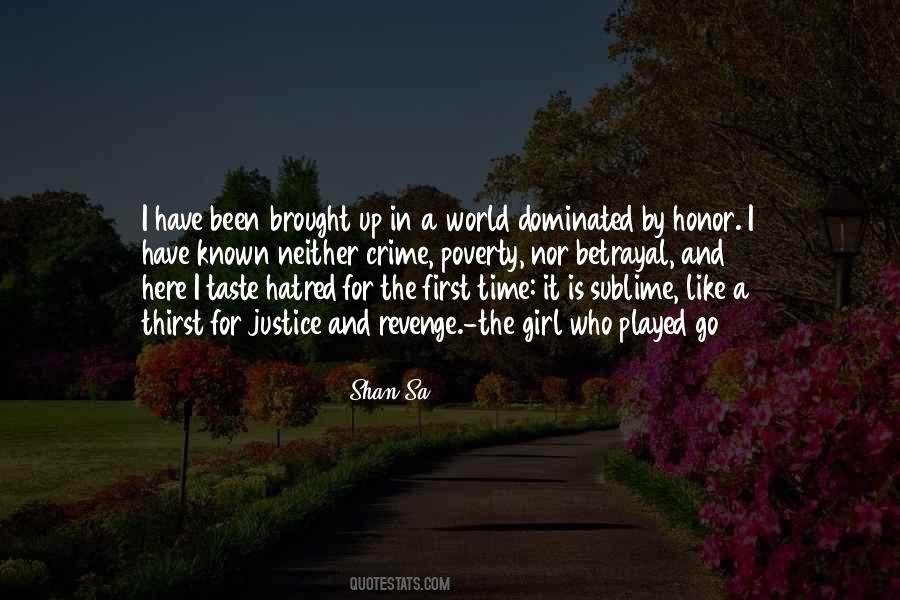 #28. Knife crime and gun crime is poverty-driven, and poverty leads to insecurity. - Author: Emmanuel Jal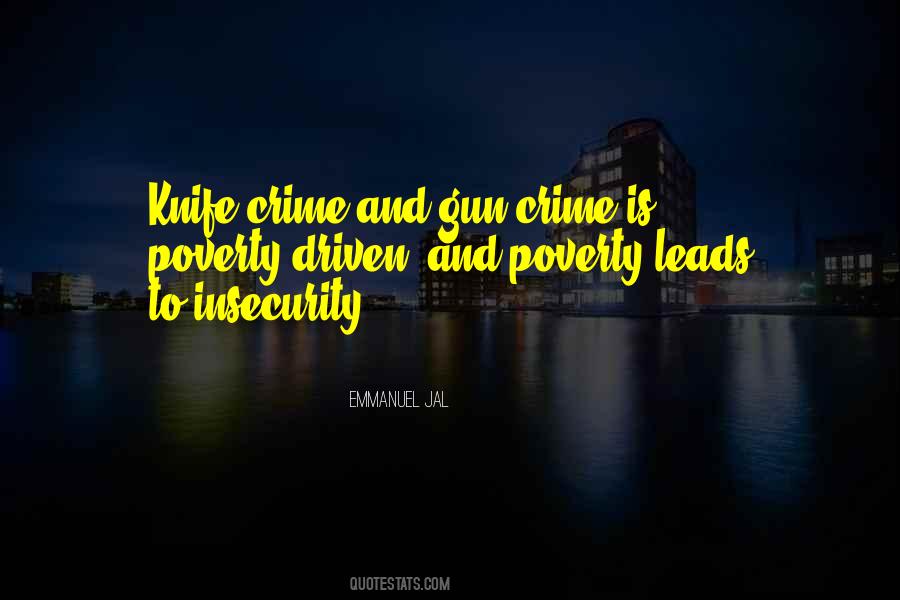 #29. Rather than dividing the world between good and evil, the Left divided the world in terms of economics. Economic classes, not moral values, explained human behavior. Therefore, to cite a common example, poverty, not one's moral value system, or lack of it, caused crime. - Author: Dennis Prager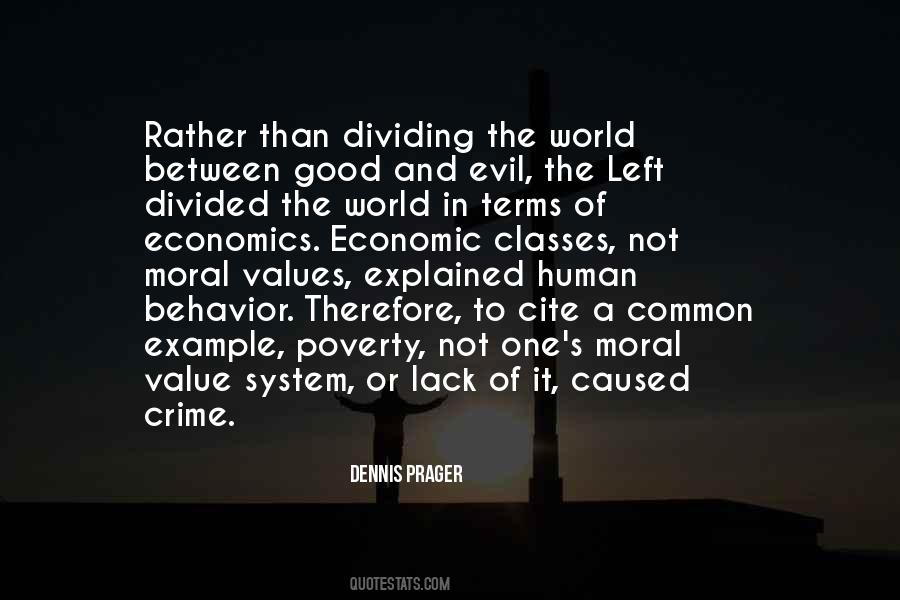 #30. Technology has changed things, same as everywhere. But the economy has changed drastically. When Jamaica first won independence, our dollar was stronger than the U.S. dollar. Now ours is about 90 to one. That's had a big impact on crime and poverty. - Author: Damian Marley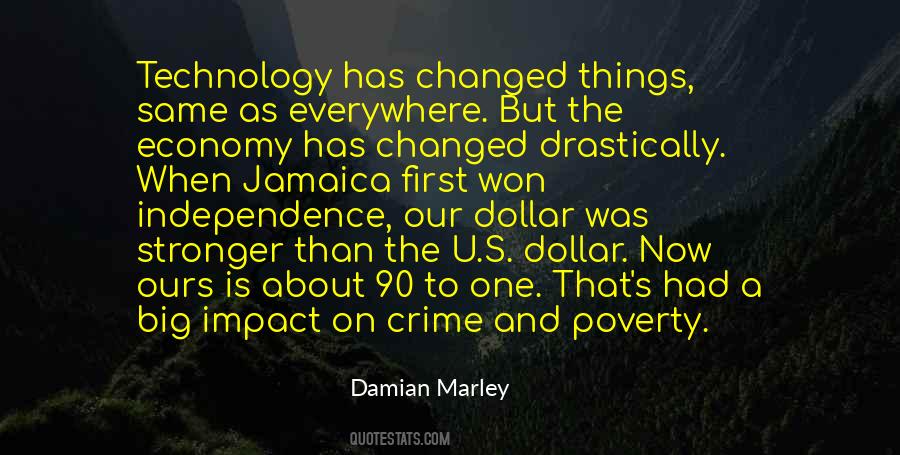 #31. The time will come when all people will view with horror light way in which society and its courts of law now take human life; and when that time comes, the way will be clear to device some better method of dealing with poverty and ignorance and their frequent byproducts, which we call crime. - Author: Clarence Darrow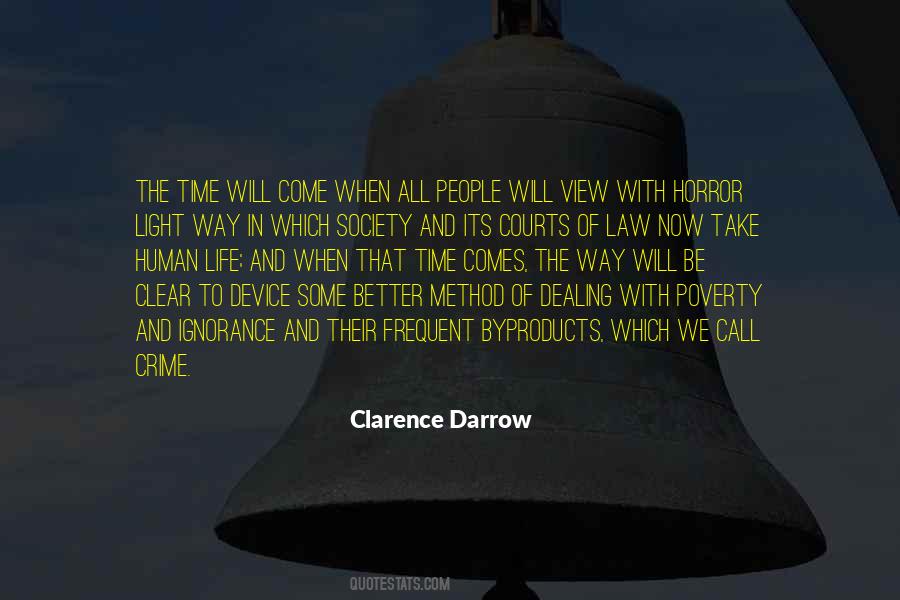 #32. By providing students in our Nation with such an education, we help save our children from the clutches of poverty, crime, drugs, and hopelessness, and we help safeguard our Nation's prosperity for generations yet unborn. - Author: Elijah Cummings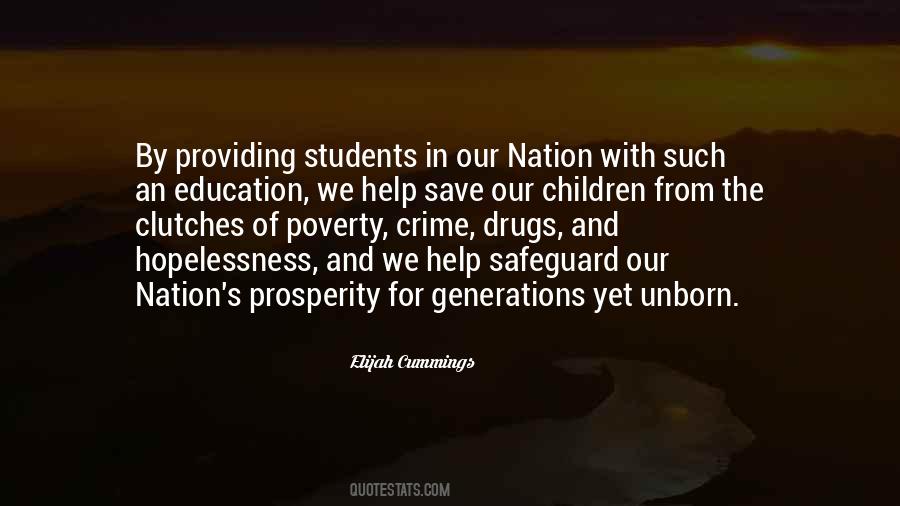 #33. I don't believe that crime, danger and poverty make for good art. That's bullshit. - Author: David Byrne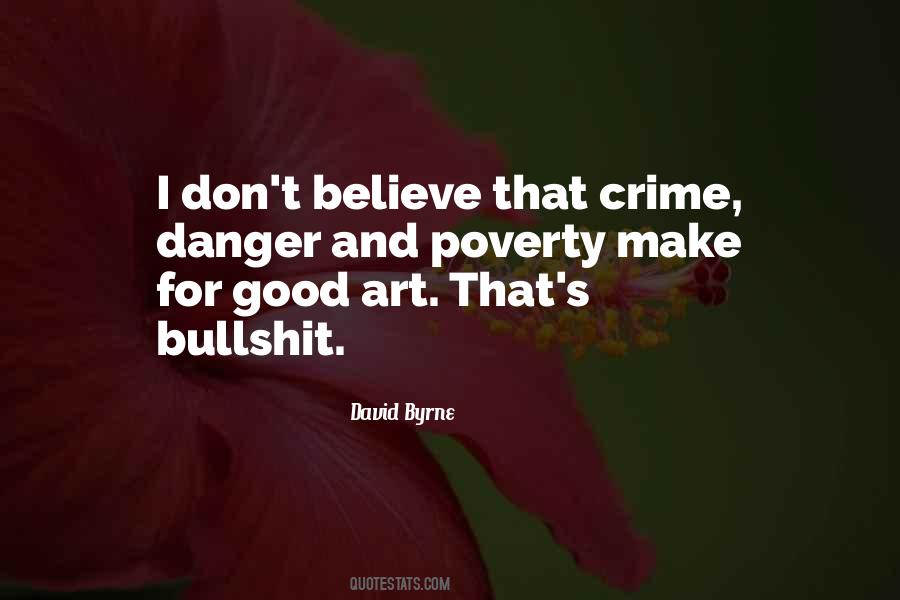 #34. Think about it: Reducing crime and poverty and ensuring that we have an educated, stable work force has a direct effect on you and me and the future of our country. - Author: Jane Fonda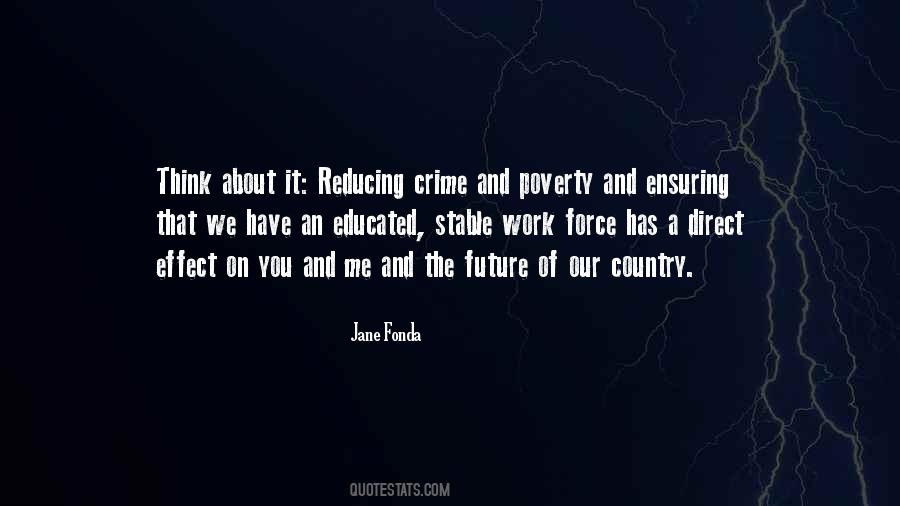 #35. The causes of crime are very complicated. But there is a very big literature, as you know, about single parenthood in crime, about race in crime, and about poverty in crime. - Author: Bill Bennett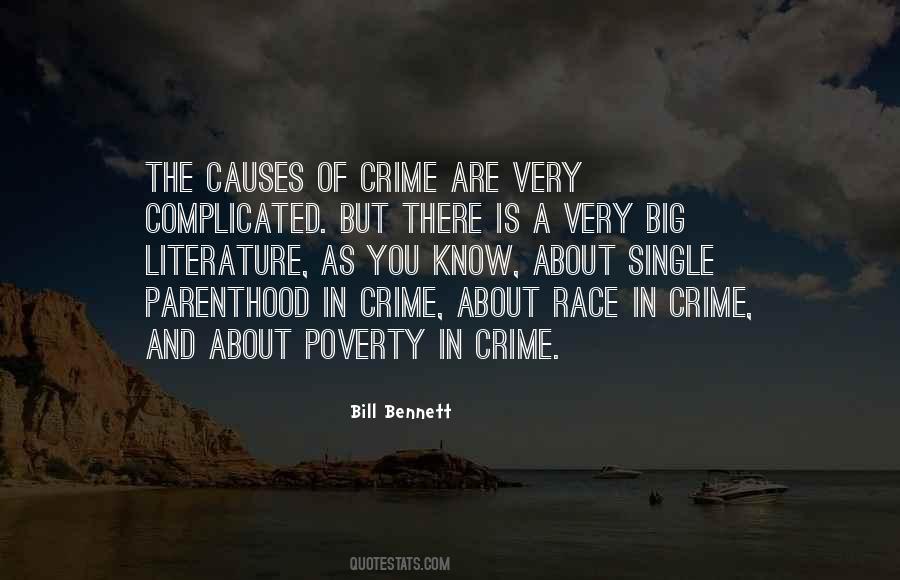 #36. I believe that poverty is often the result of inappropriate behavior - out-of-wedlock births, dropping out of school, crime and drugs - which should not be rewarded. But often it isn't, and common decency requires that we take care of the least of these. - Author: Joe Klein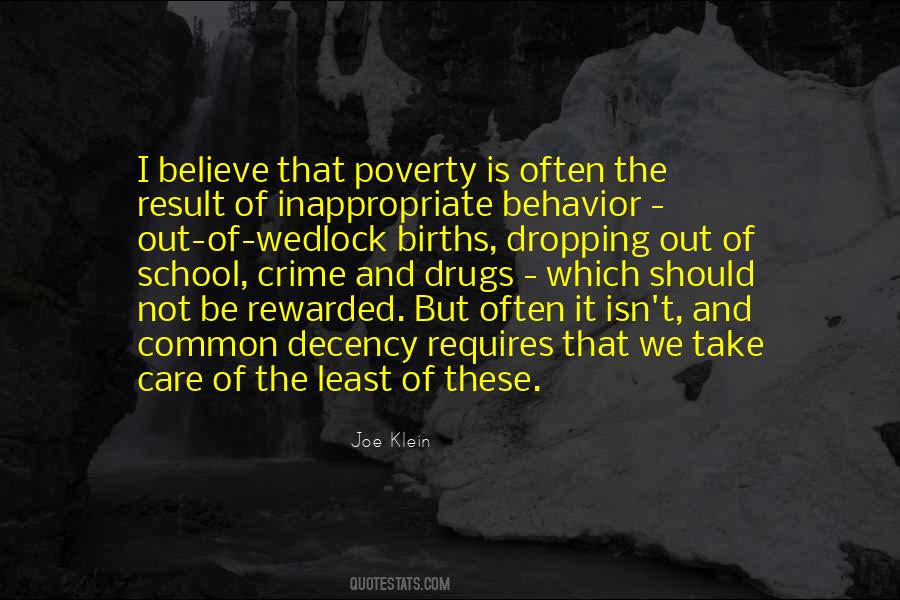 #37. Some of the best people that ever lived have been as destitute as I am; and if you are a Christian, you ought not to consider poverty a crime. - Author: Charlotte Bronte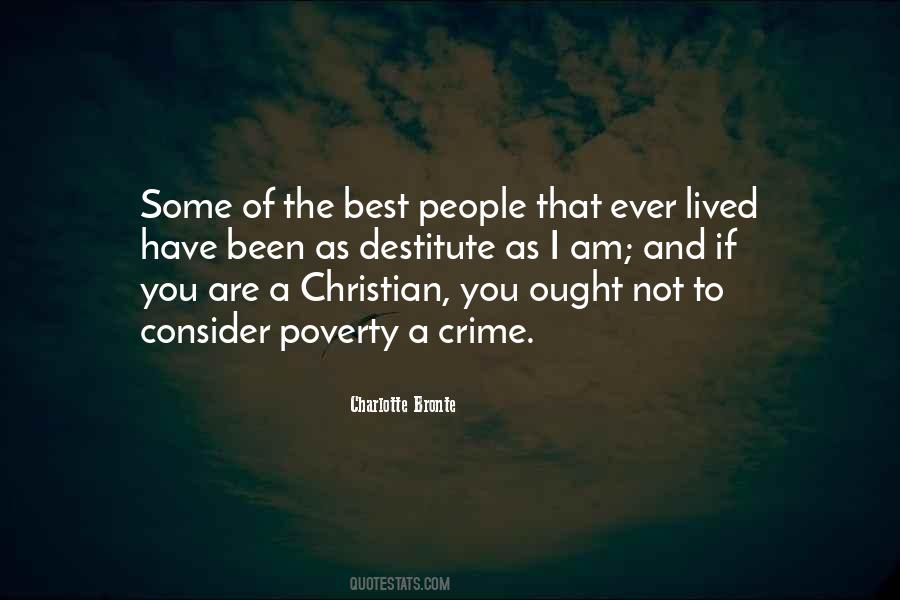 #38. People say that the monetary system produces incentive. This may be true in limited areas, but it also produces greed, embezzlement, corruption, pollution, jealousy, anger, crime, war, poverty, tremendous scarcity, and unnecessary human suffering. You have to look at the entire picture. - Author: Jacque Fresco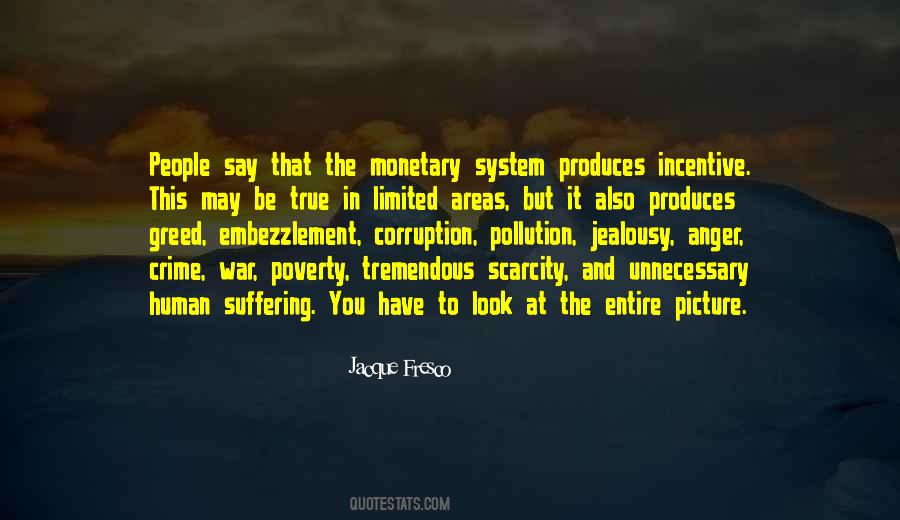 #39. Self-hate is a form of mental slavery that results in poverty, ignorance, and crime. - Author: Susan L. Taylor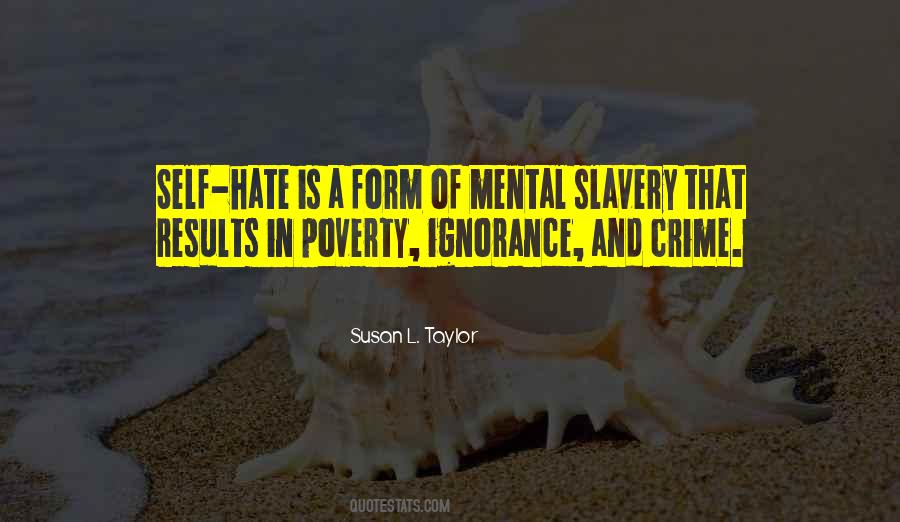 #40. Poverty is a crime and the poor are terrorists - Author: Arundhati Roy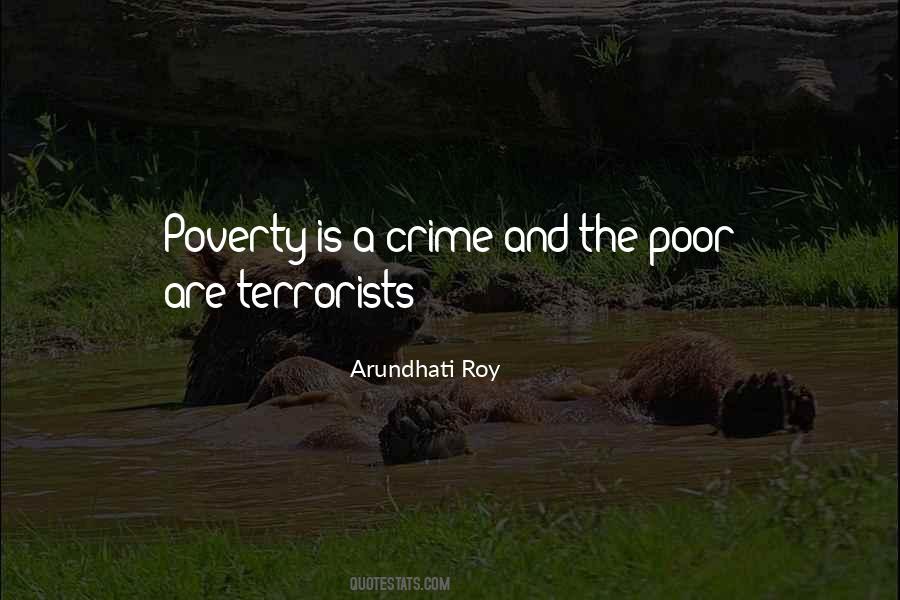 Famous Authors
Popular Topics