Policy Debate Famous Quotes & Sayings
List of top 29 famous quotes and sayings about policy debate to read and share with friends on your Facebook, Twitter, blogs.
Top 29 Quotes About Policy Debate
#1. A civilian-based diplomacy supports noncommercial, nonprofit, and publicly-subsidized media to counteract the corporate-controlled, for-profit, private media that dominate political discourse; and works to place media control, ownership, and lobbying at the center of public policy debate. - Author: Nancy Snow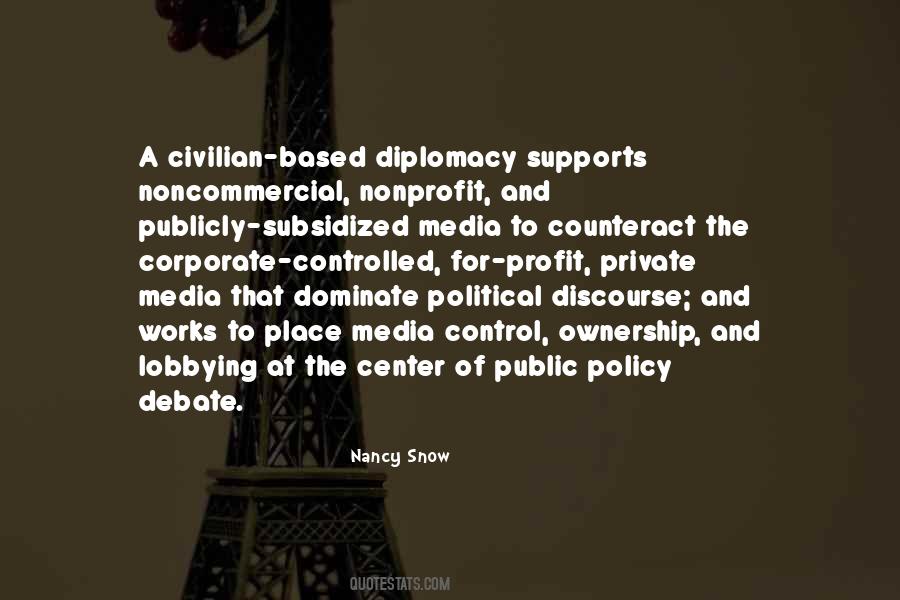 #2. Bob Gates has unusual standing in the debate about the Obama administration's foreign policy: He was defense secretary for both a hawkish President George W. Bush and a wary President Obama. He understood Bush's desire to project power and Obama's skepticism. - Author: David Ignatius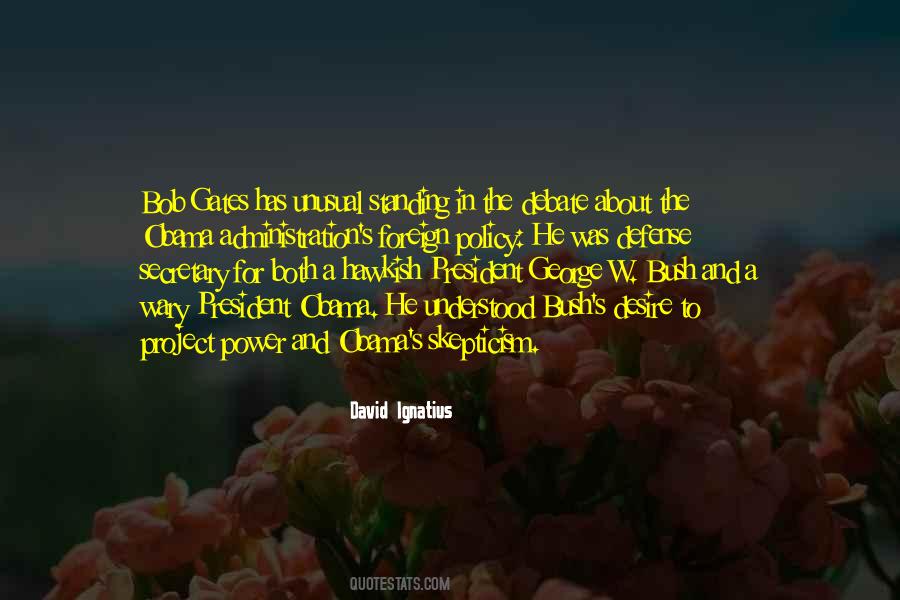 #3. Conventional wisdom suggests the primary motivator for entrepreneurs is money or wealth creation and, in fact, much of the political debate tends to center around what kind of tax or regulatory policy changes will turn corporate suits into small business adventurers overnight. - Author: Chip Conley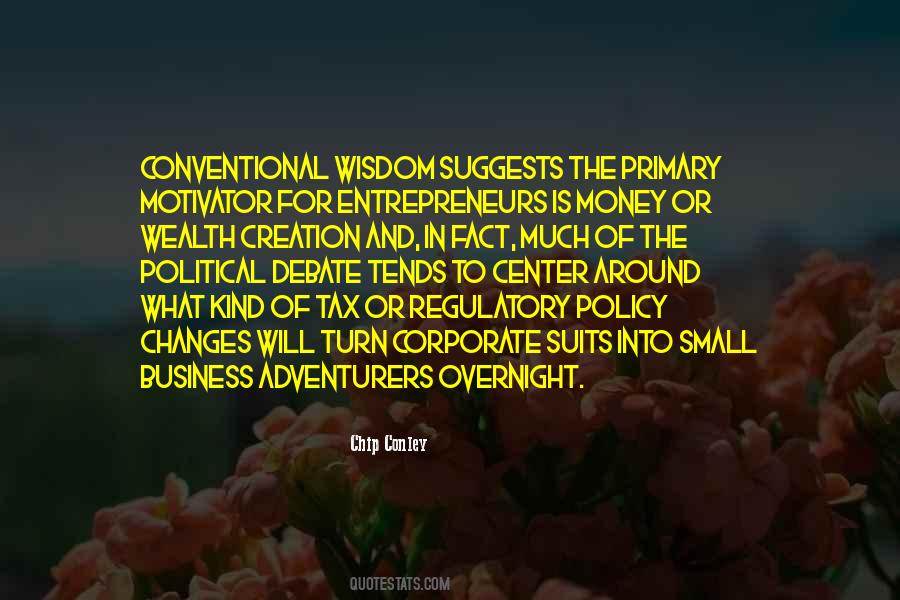 #4. You know, Christianity has its own superstition anyway: Why you turn three times, what this saint means, why you pray to the patron saint of lost causes, why you go this way or that way. - Author: Ciaran Hinds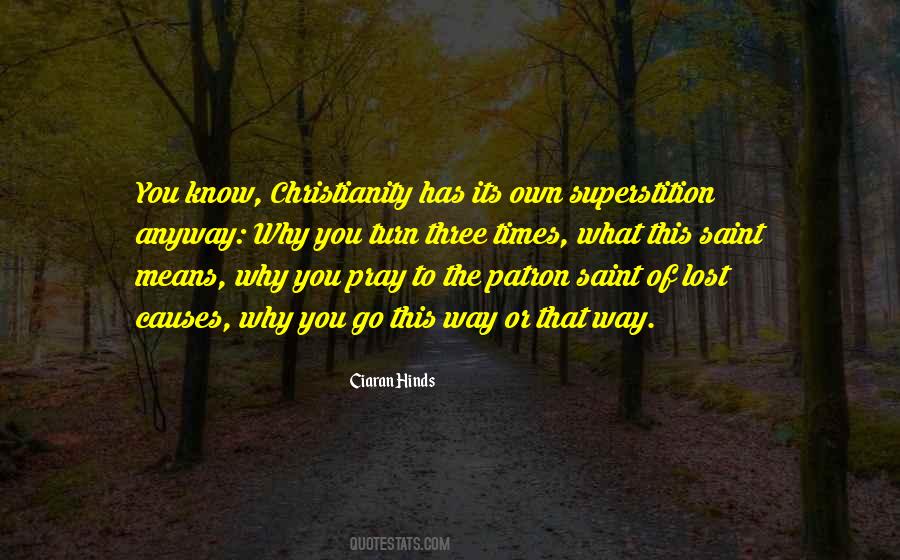 #5. I make it a policy every election to only debate once, Democrats and Progressives. And I will say that the way that you have acted, very candidly, has been dishonorable in this entire campaign. - Author: Matt Shea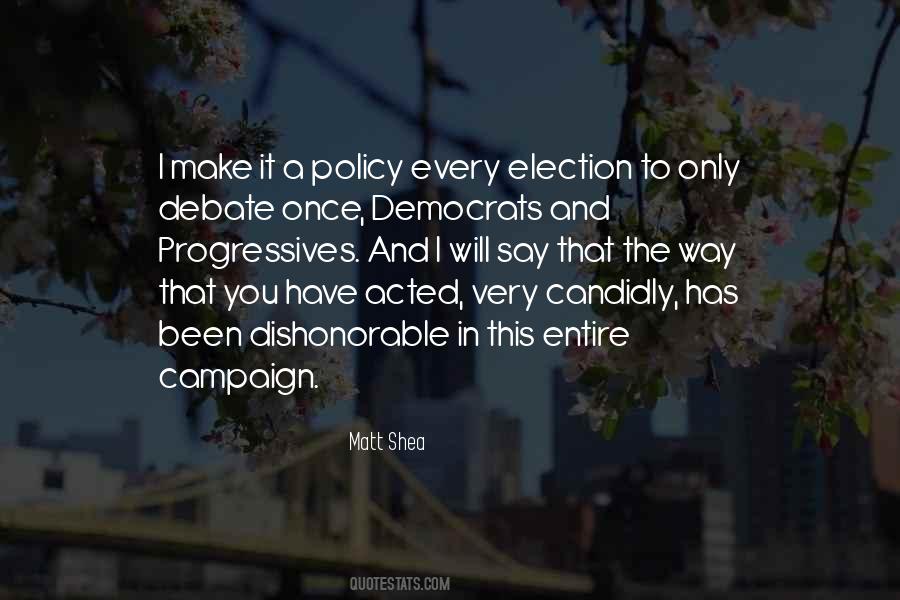 #6. We must shift the energy policy debate in America with an increased focus on alternative and renewable fuels and Congress must pass meaningful alternative fuels and incentive programs to help move the U.S. away from dependence on foreign oil. - Author: Rick Renzi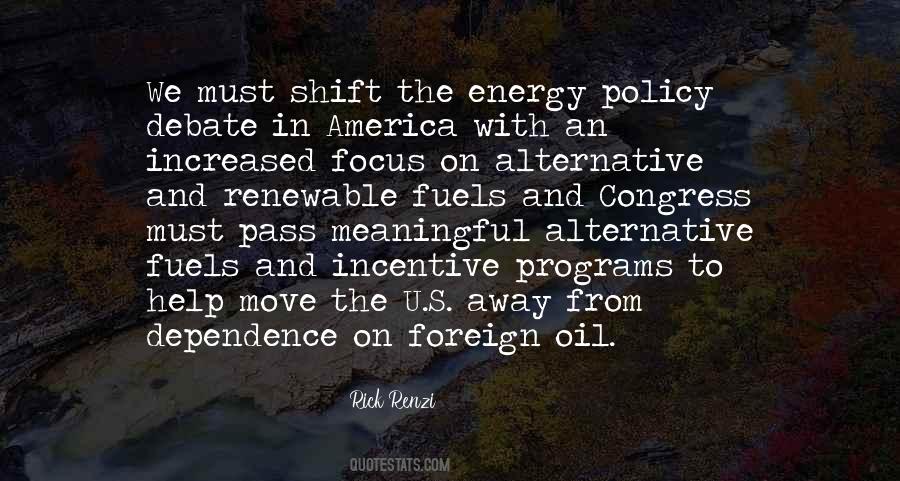 #7. There is no debate whether we need a cultural policy or not. We do need it, but there are different ways of doing it. - Author: Frederic Martel?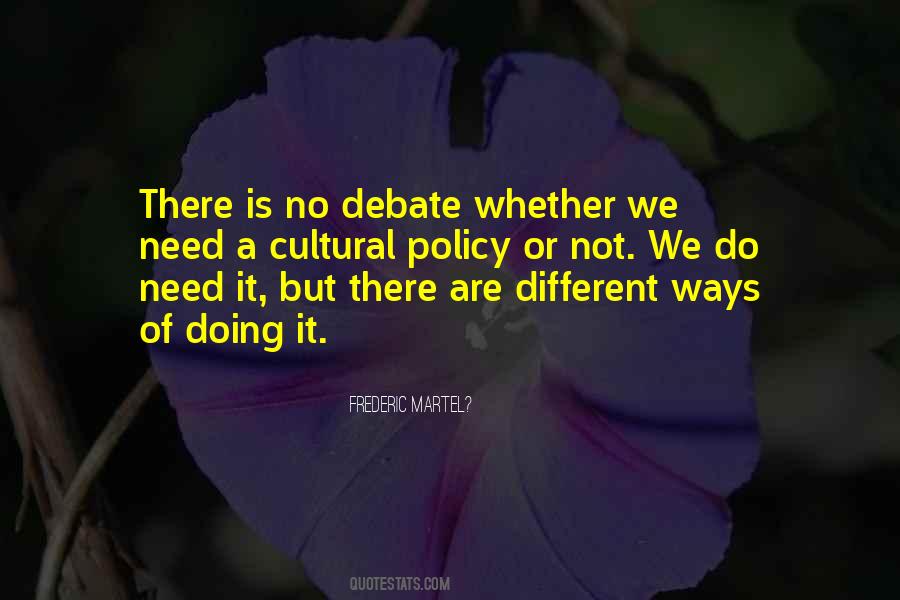 #8. Whether I'm reading a national publication or one of my local Chicago newspapers, I don't need to turn too many pages before I stumble upon another scandal. Not only do ethics violations deteriorate the public trust, but they also disrupt and undermine legitimate debate and policy. - Author: Mike Quigley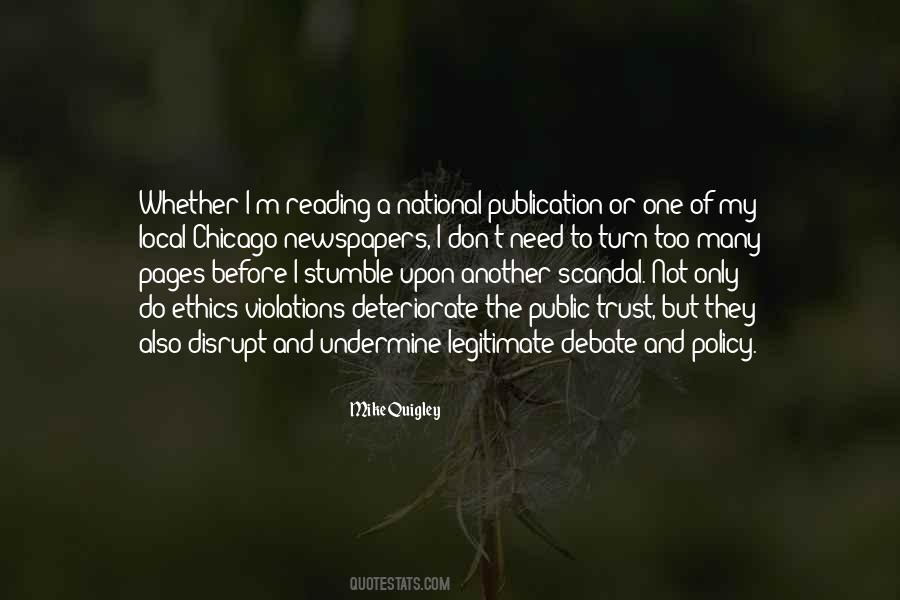 #9. Honest difference of views and honest debate are not disunity. They are the vital process of policy among free men. - Author: Herbert Hoover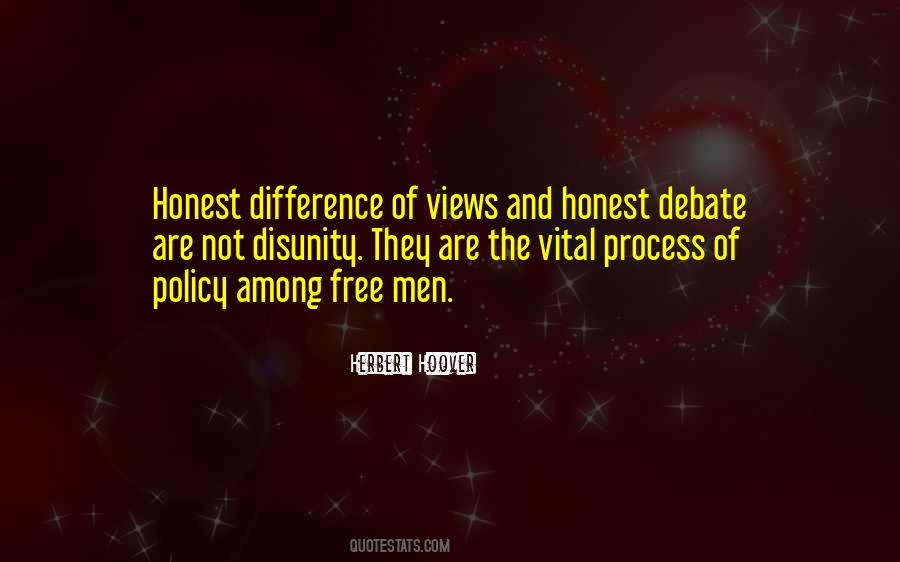 #10. If this Nation really wants to create an effective border security policy, we need to have a debate that includes a discussion about actual solutions to our problems, which means taking all of the political grandstanding and baiting out of the equation. - Author: Raul Grijalva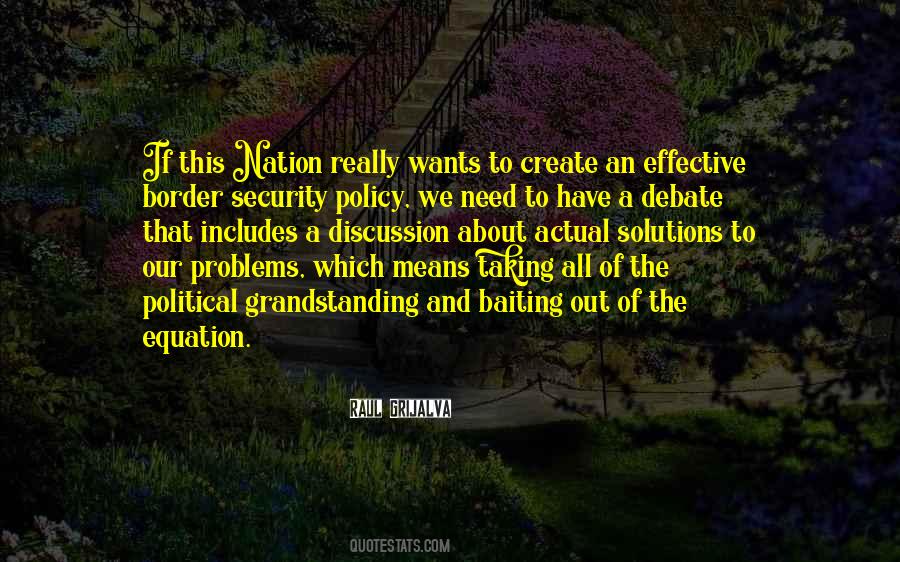 #11. But when we have families, when we have children, this gives us a purpose for being, to protect our children, to avoid going to jail because if I'm in jail, who looks after my children, who's there for my wife? - Author: Ernie Hudson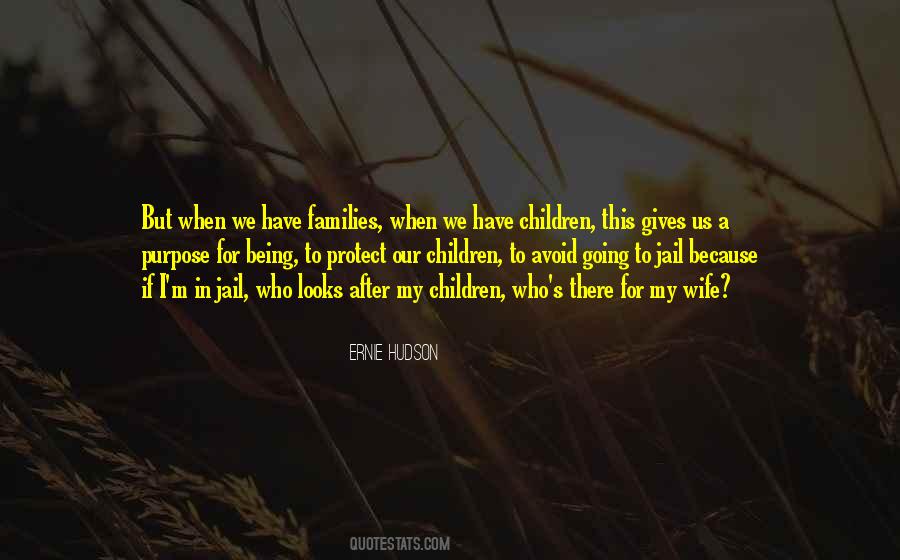 #12. A debate actually is a policy issue but I will say this - gosh, if you guys ask one more mean question, I may have to leave the stage. - Author: Ted Cruz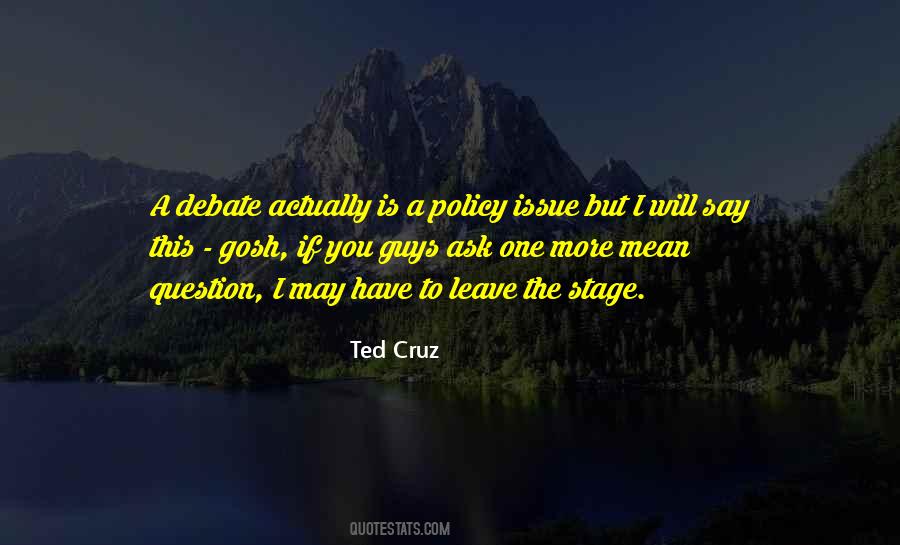 #13. One day during filming, George Clooney was wearing his surf shirt and board shorts, and my six-year-old daughter was in the background as an extra, playing in the sand - playing herself. She and Clooney suddenly looked equally Hawaiian, equally related to the place I call home. - Author: Kaui Hart Hemmings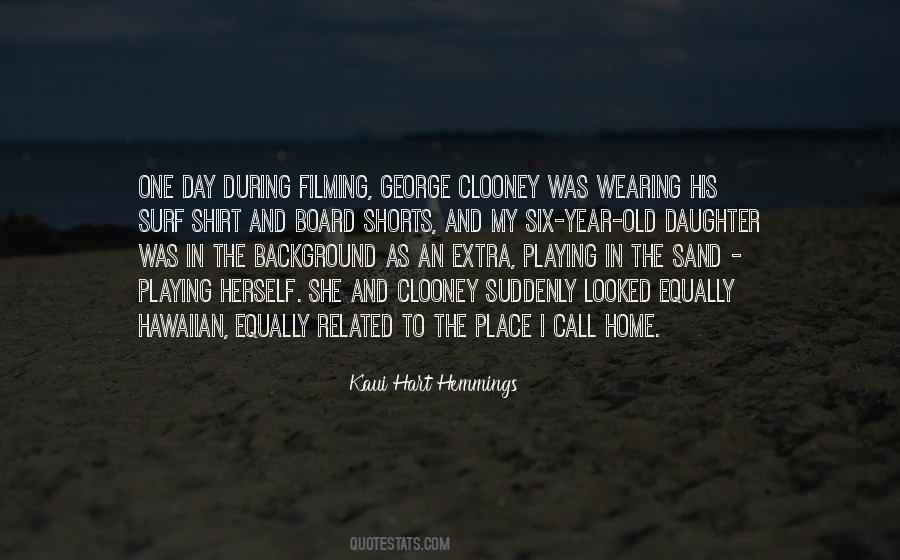 #14. Good people can disagree - all you want is honesty, because you know, if I disagree, I'm willing to debate you on that, and then let the public decide what's good policy and bad policy. - Author: Russell Pearce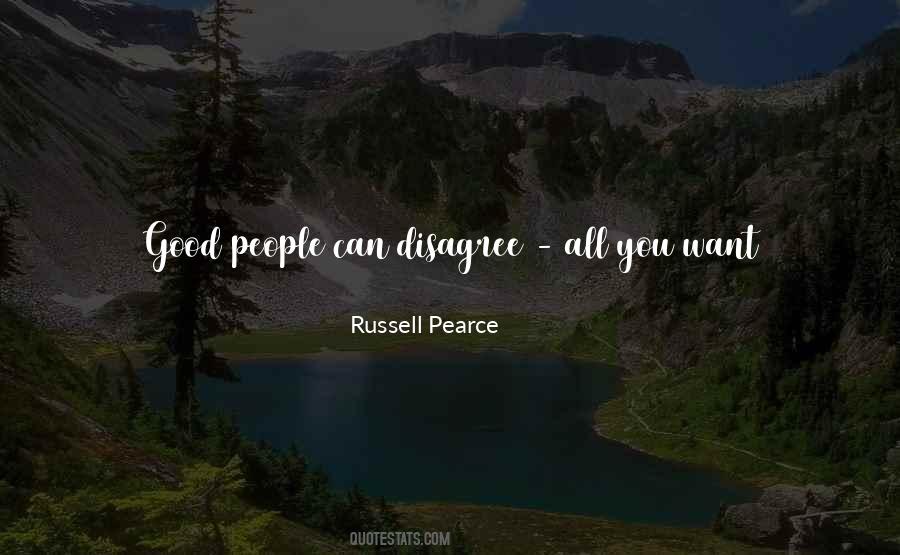 #15. When a person's religious beliefs cause him to deny the evidence of science, or for whom public policy morphs into a battle with the devil, shouldn't that be a subject for discussion and debate? - Author: Lawrence M. Krauss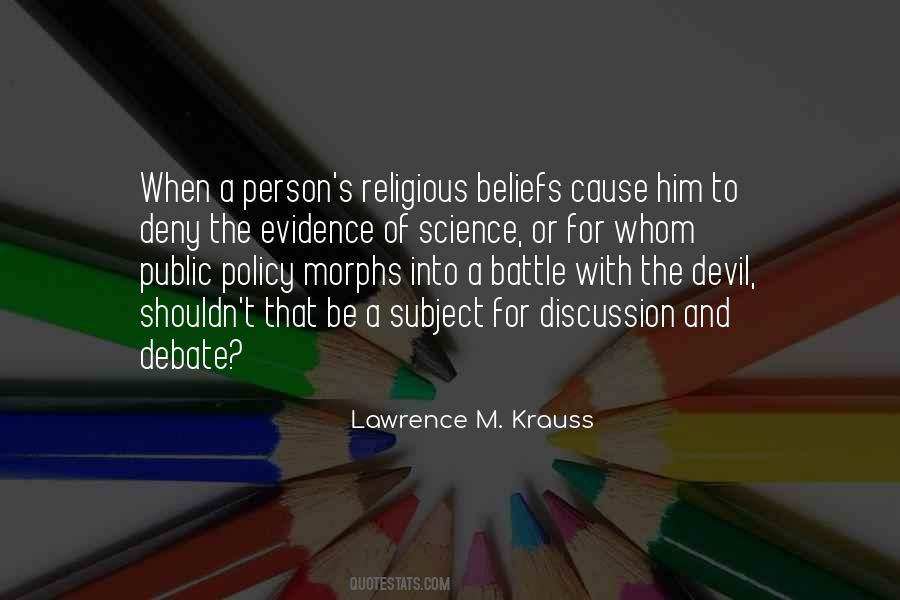 #16. While having policy debate, we need to hold the race in a way to attract people toward the DPJ. - Author: Seiji Maehara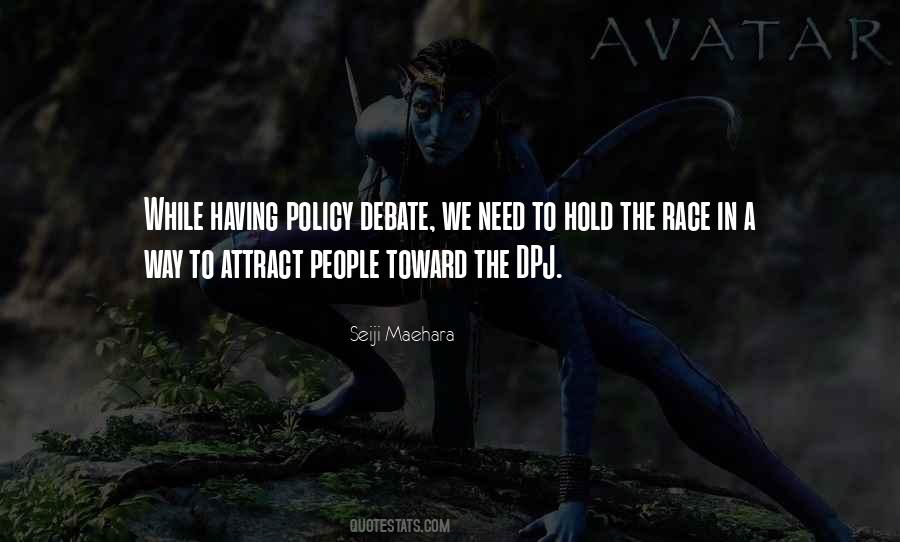 #17. Any debate among politicians about monetary policy is counterproductive. - Author: Gerhard Schroder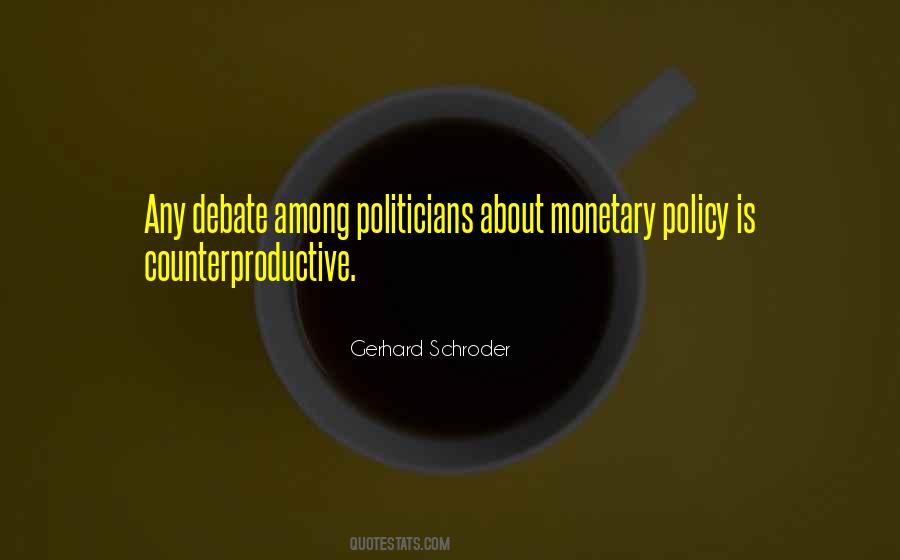 #18. silence can be words but words cannot be silence - Author: Ernest Agyemang Yeboah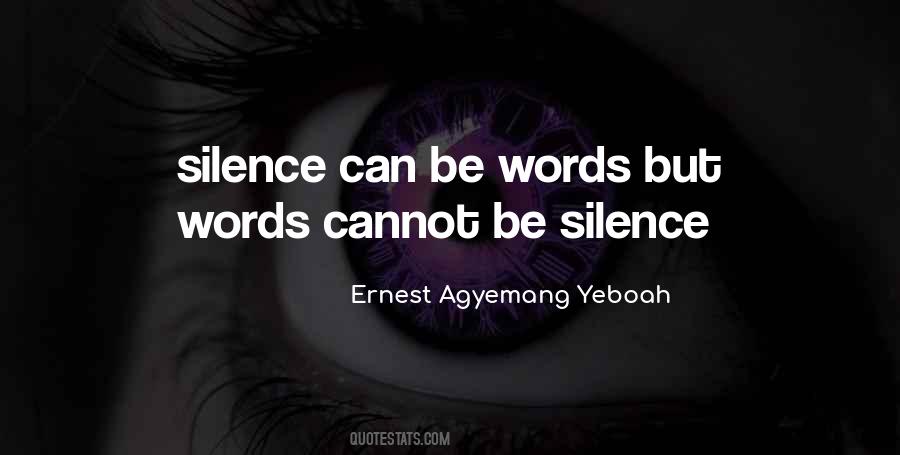 #19. We have a policy at Greenpeace that we no longer debate people who don't accept the scientific reality of anthropogenic climate change. - Author: Ben Stewart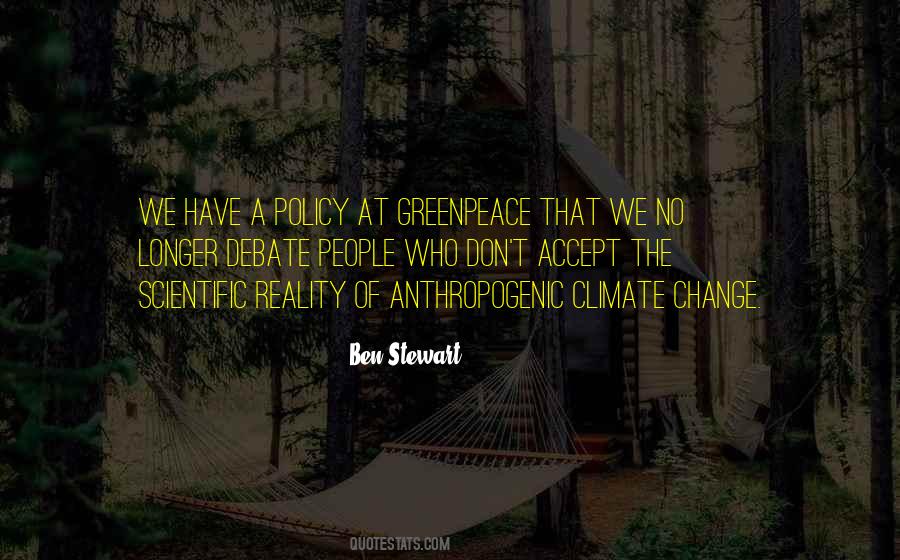 #20. Talk radio is an asset to our nation because it encourages strong and healthy debate about public policy, and there is no reason to affect that debate with government legislation. - Author: Tim Walberg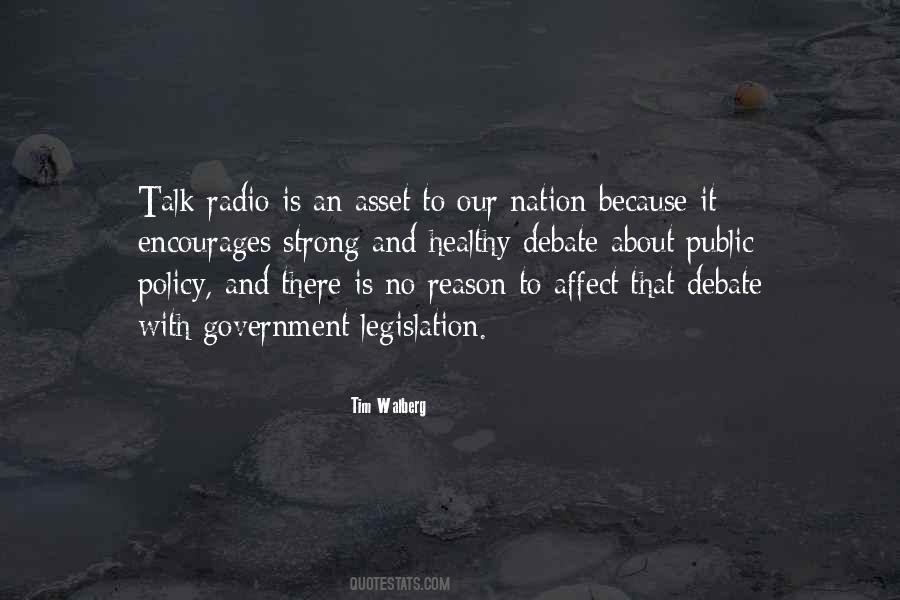 #21. When you have a 12-minute debate over whether lipstick on a pig refers to a demeaning comment about the vice presidential candidate, you know we're not talking about health reform, we're not talking about energy policy, we're not talking about balancing the budget. And you know, it's fairly stupid. - Author: Newt Gingrich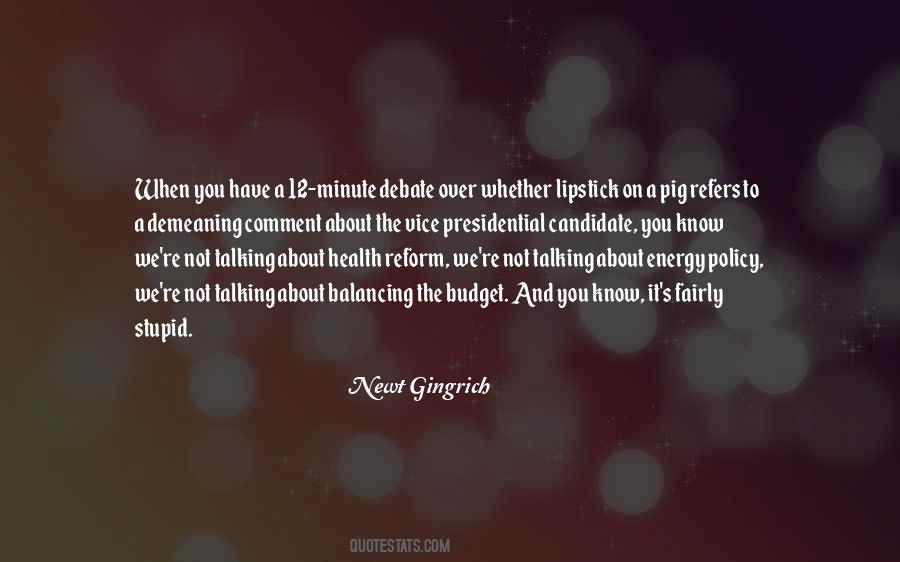 #22. This trend of reporting process over substance is unfortunate, if omnipresent. Even worse is the media's inability - or unwillingness - to fact-check Republicans who are angry about the Democrats trying to debate and vote on Iraq policy. - Author: Eric Alterman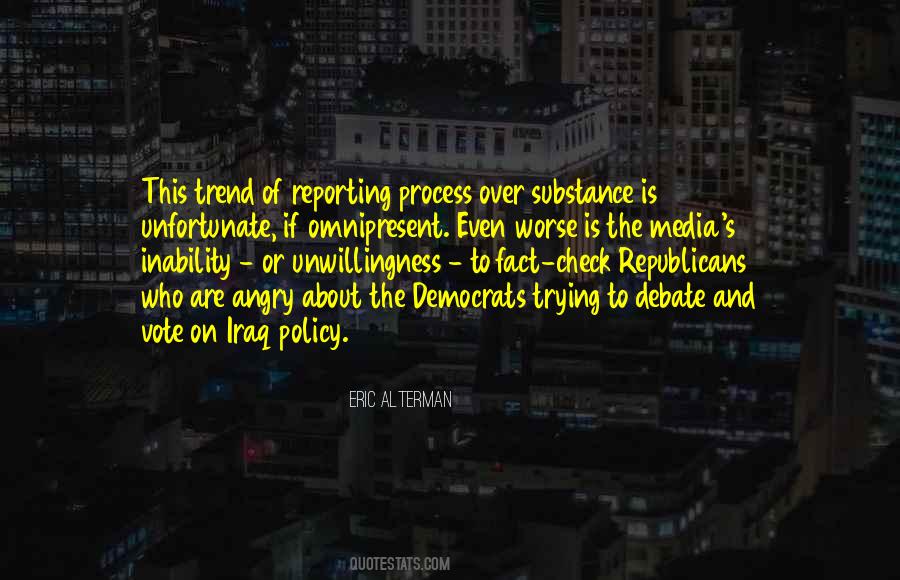 #23. The National Security Adviser is supposed to be an arbiter of policy and open minded in internal debates. But the playing field was never balanced. It was always tilted toward Rumsfeld's position, which is obviously the same as Bush's. - Author: Seymour Hersh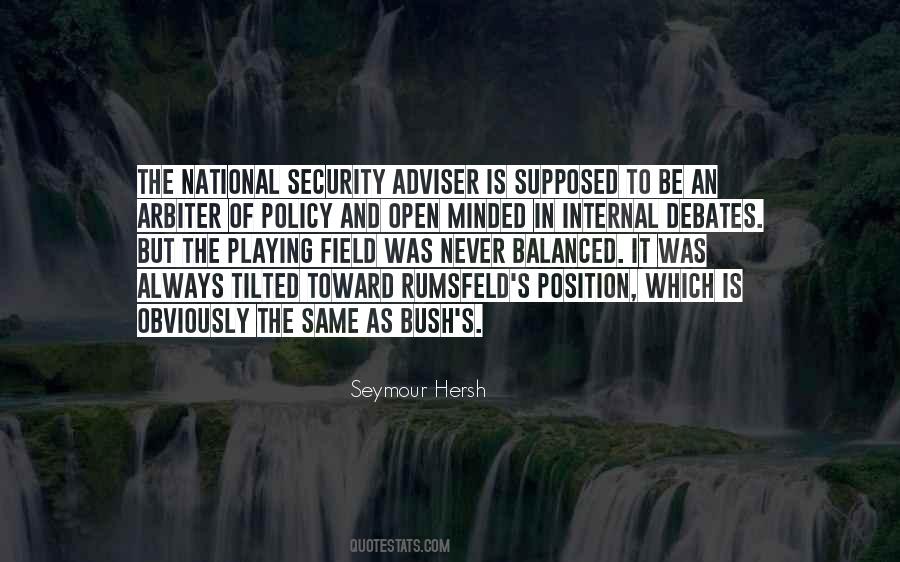 #24. There are certainly major differences between Poland's policies and those of the old EU countries. Debates are going on in Brussels over a shared foreign policy and even a shared foreign minister. - Author: Lech Kaczynski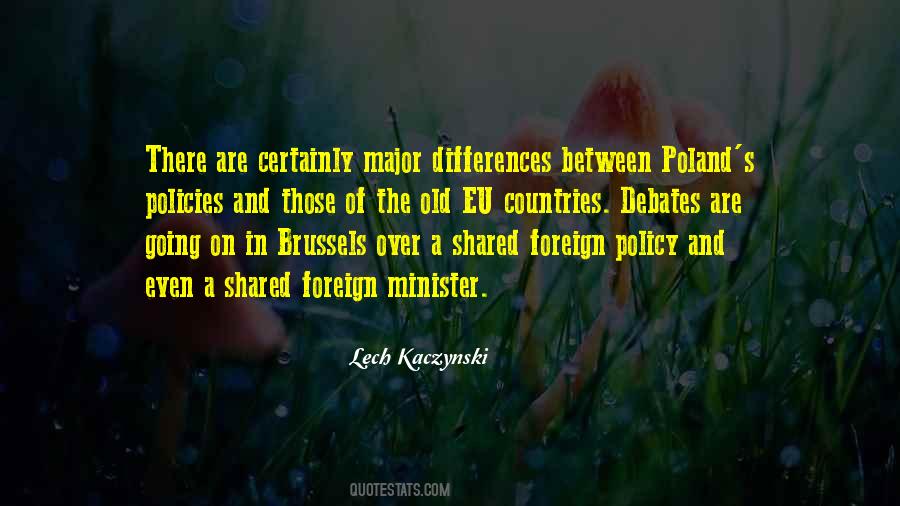 #25. The Republican candidates clashed on terrorism, immigration and foreign policy in their fifth debate.They all said President [Barack] Obama and Hillary Clinton have not kept America safe. - Author: Renee Montagne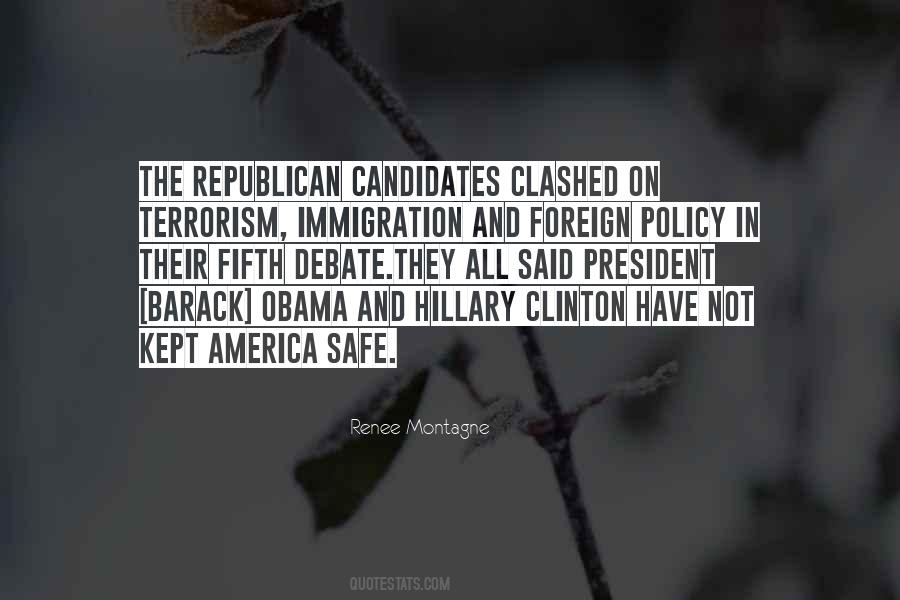 #26. What is at stake in the debate over health care is more than the mere crafting of policy. The issue is now the identity of the Democratic Party. - Author: Thomas Frank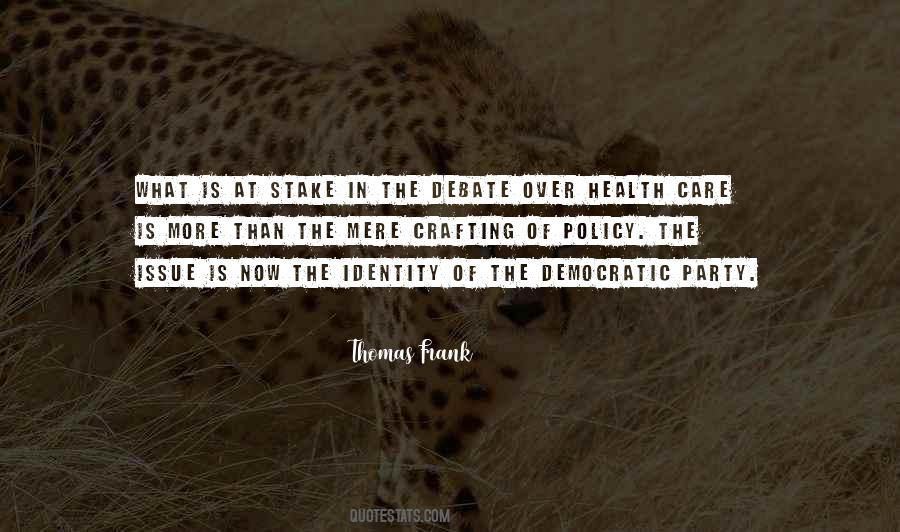 #27. My goal in Baghdad was to facilitate a debate here in the United States on America's policy toward Iraq, a debate that's been sadly lacking. - Author: Scott Ritter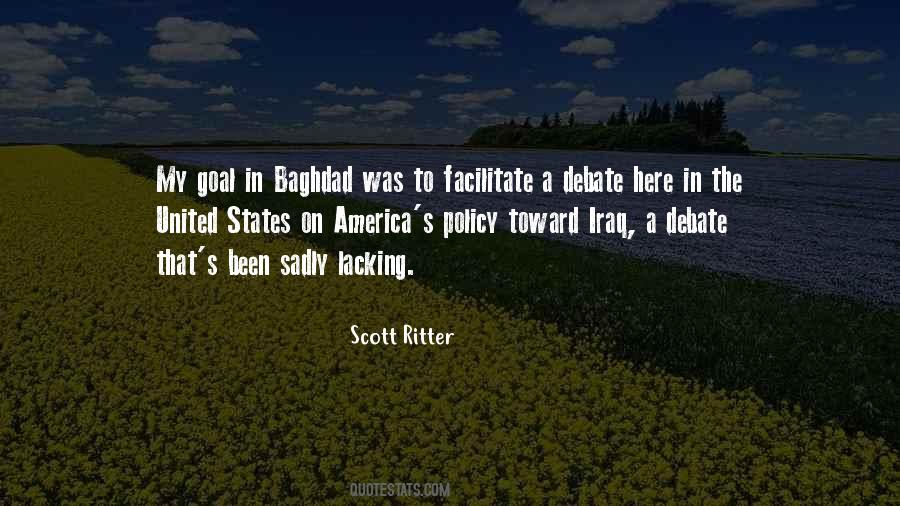 #28. Fishes and tales And a fisherman's daughter Walks in the rain, She walks to the water To the sea. - Author: Daniel Lanois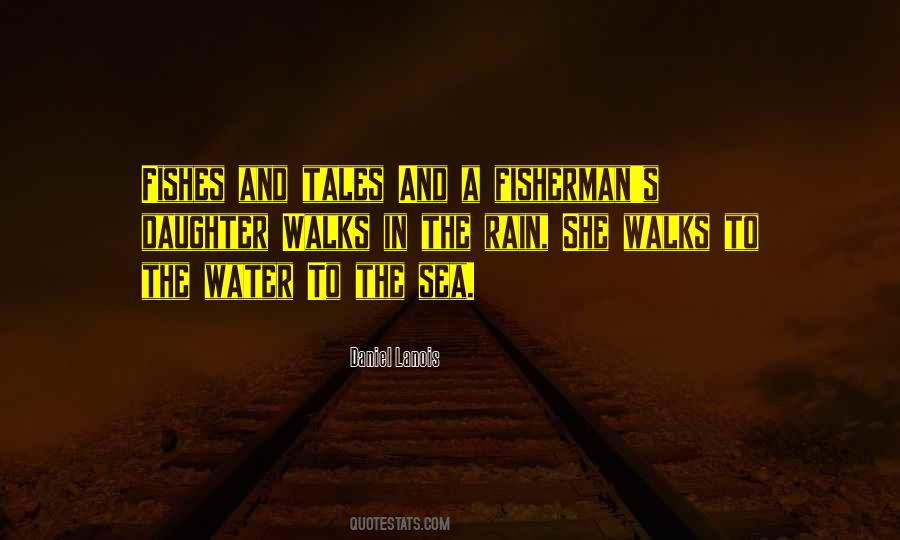 #29. I can officially state that my government and myself believe that all over Europe we need to open a debate on the 'drug question' in order to create more coherent and human policies with better perspectives ... The policy of criminalizing consumers has failed, creating many problems to our society. - Author: George Papandreou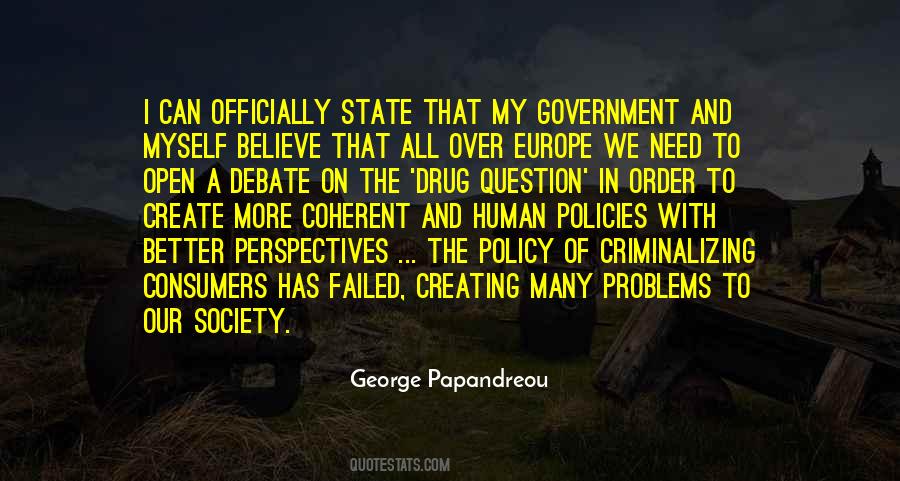 Famous Authors
Popular Topics