Pitchers In Baseball Famous Quotes & Sayings
List of top 24 famous quotes and sayings about pitchers in baseball to read and share with friends on your Facebook, Twitter, blogs.
Top 24 Quotes About Pitchers In Baseball
#1. A good lead-off hitter is a pain in the ass to pitchers. - Author: Richie Ashburn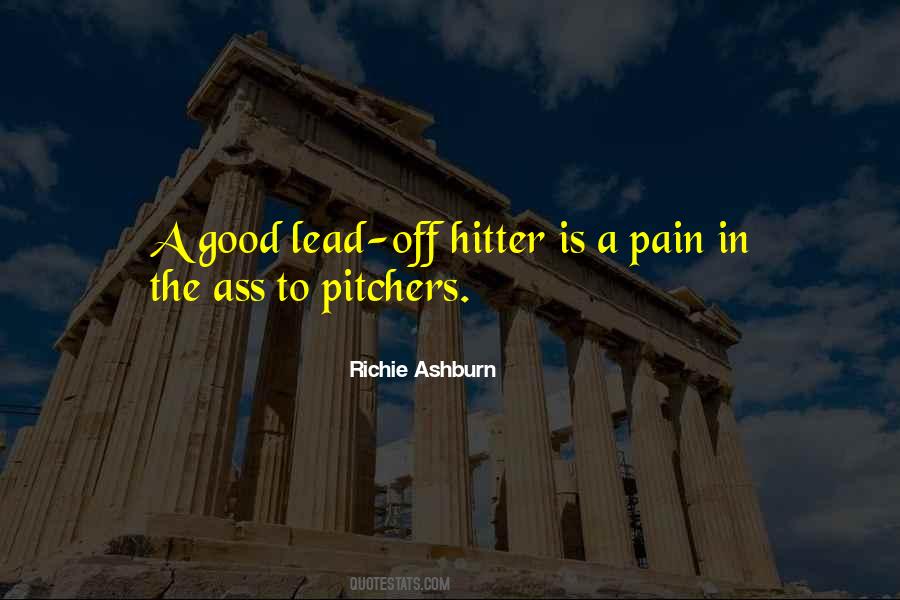 #2. The dog is all things to all men. - Author: Ian Niall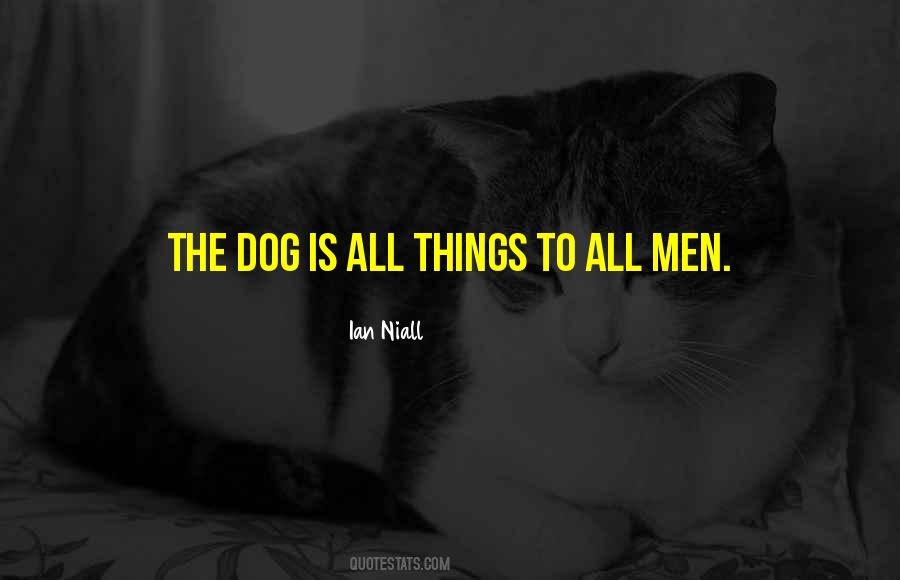 #3. Three of the brightest baseball pitchers of their times staged comebacks without much success - David Cone, Jim Bouton and Jim Palmer - but there was room to admire their quixotic gesture. - Author: George Vecsey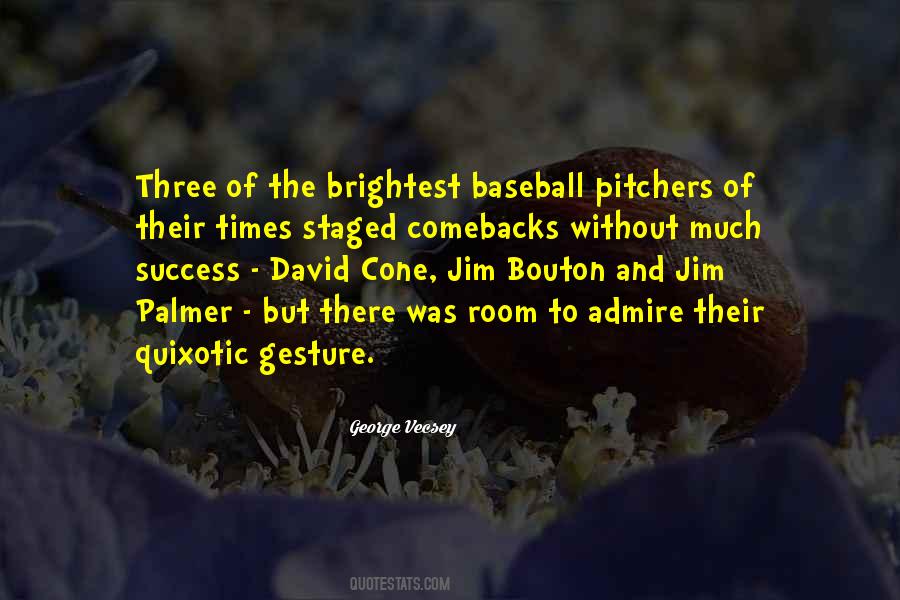 #4. Her plan seemed somewhat delusional, unreal, and utterly delicious. - Author: Jordan Elizabeth Mierek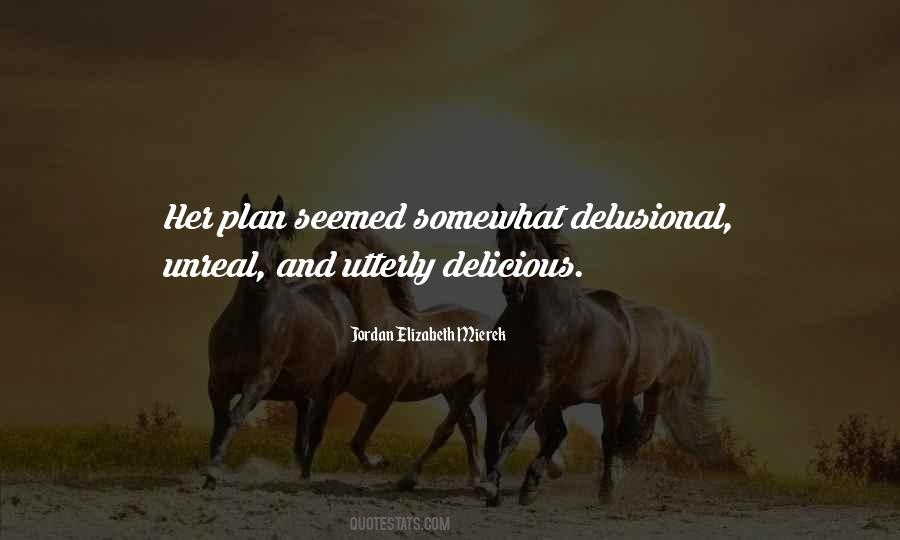 #5. It's high time something was done for the pitchers. They put up the stands and take down fences to make more home runs and plague the pitchers. Let them revive the spitter and help the pitchers make a living. - Author: Casey Stengel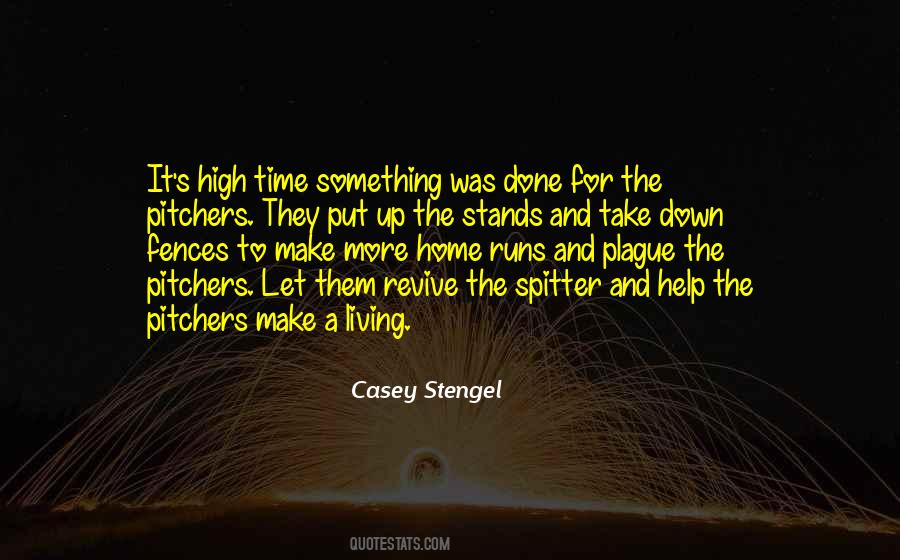 #6. My greatest love in life is to develop projects. I just get a huge kick out of that. I've been doing it since ever I could. - Author: Andrew Forrest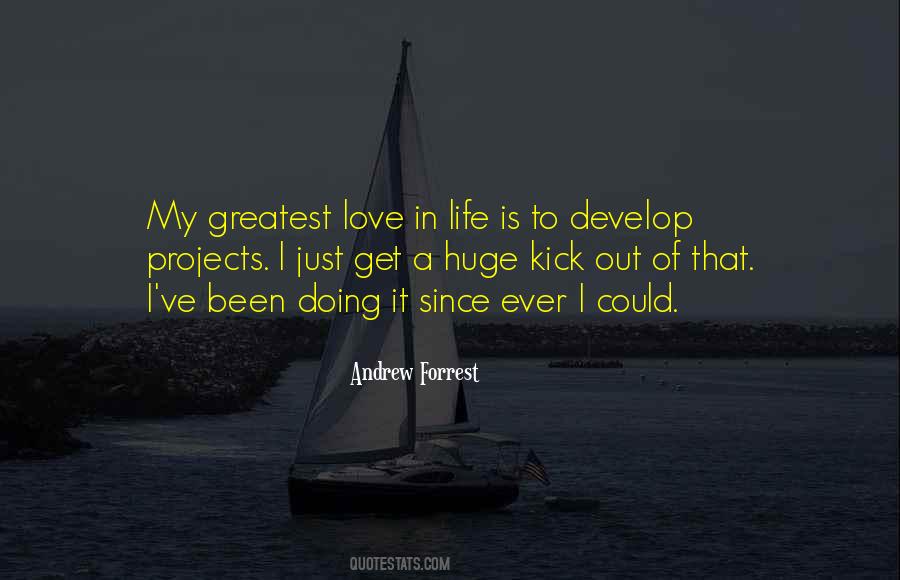 #7. A no-hitter is a freaky thing,' Tweet said. 'Most of the greatest pitchers never pitched one. It's a combination of a lot of little accidents. - Author: Duane Decker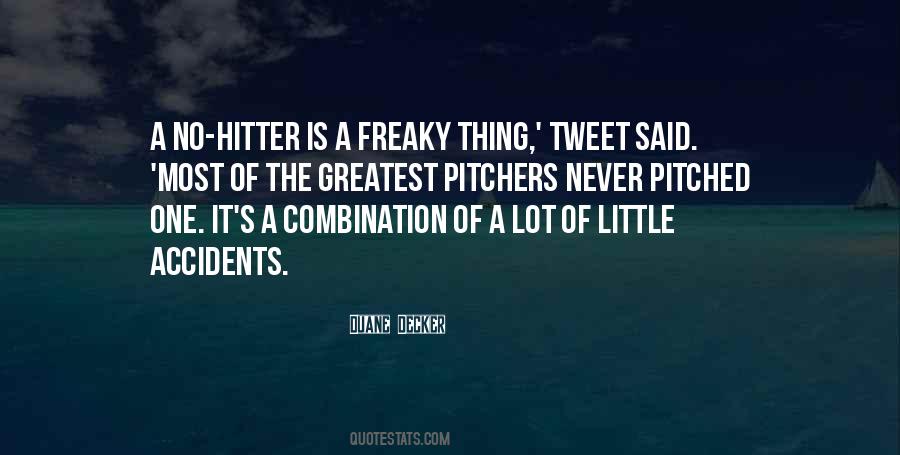 #8. Nobody's bigger than the game of baseball. You ask pitchers from 10-15-20 years ago. That's normal. Part of the game. - Author: Ken Rosenthal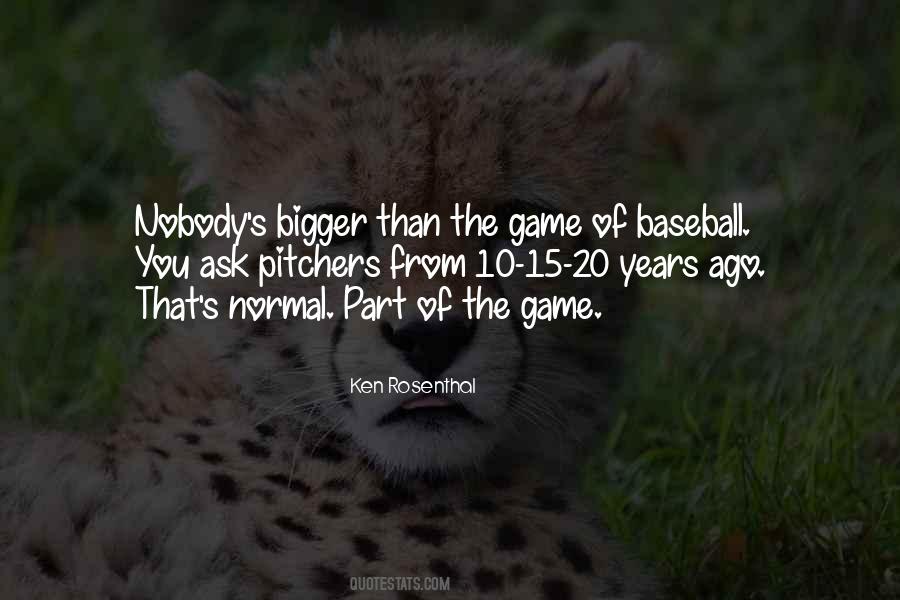 #9. There are a lot of pitchers in baseball who should celebrate his life and what he did for the game of baseball. - Author: Tommy John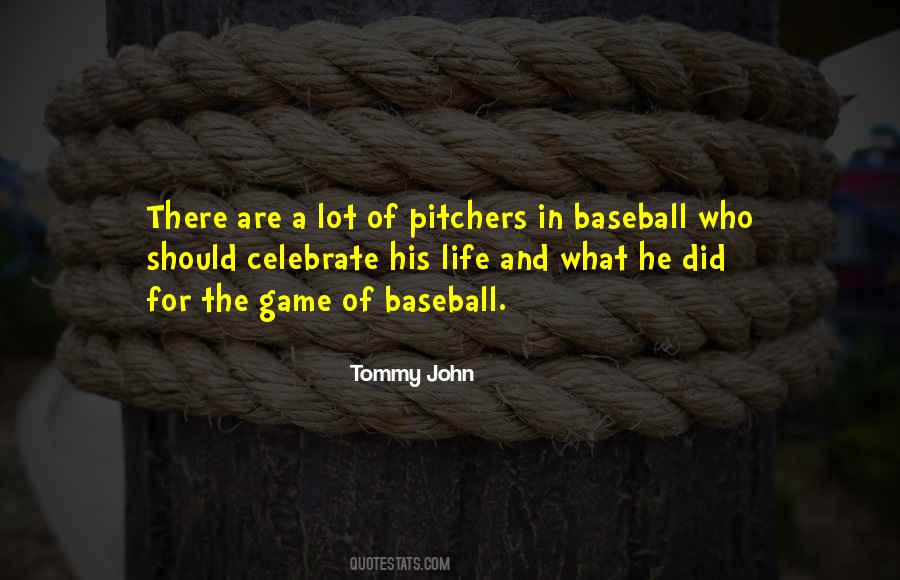 #10. I love to be in the ballpark. I love to just go in and enjoy a great baseball game, a great pitchers' duel. - Author: Magic Johnson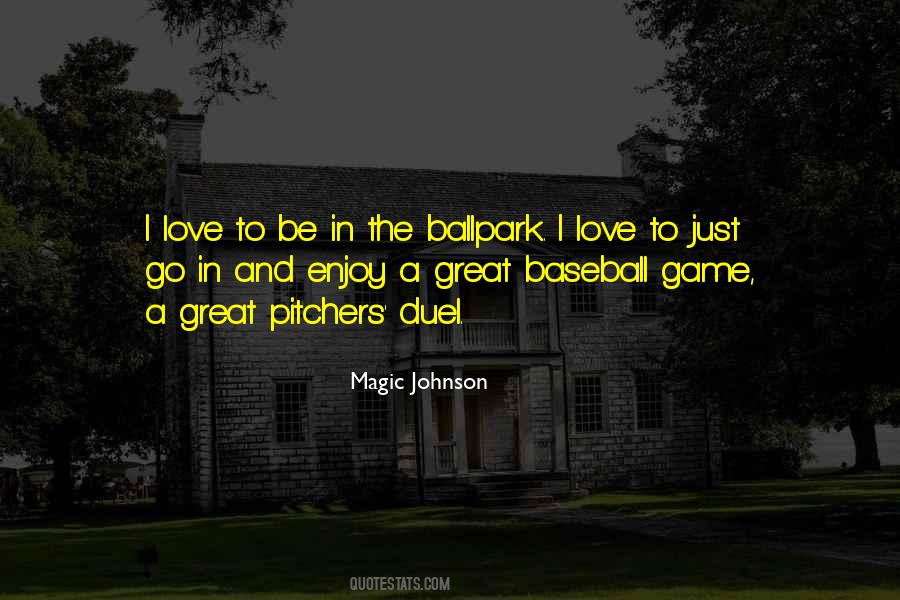 #11. We have genuflected before the god of science only to find that it has given us the atomic bomb, producing fears and anxieties that science can never mitigate. - Author: Martin Luther King Jr.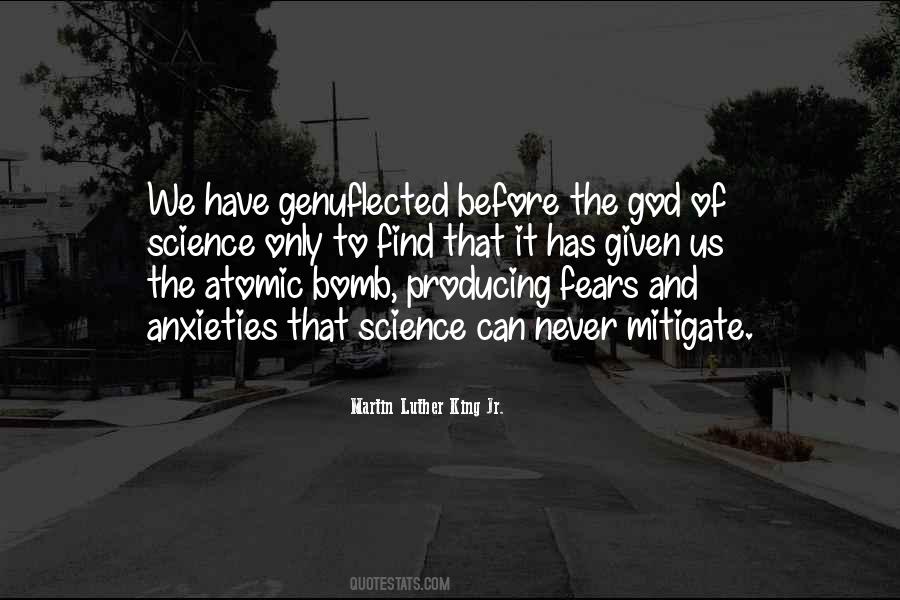 #12. Trouble that is easily recognized is half-cured. - Author: Saint Francis De Sales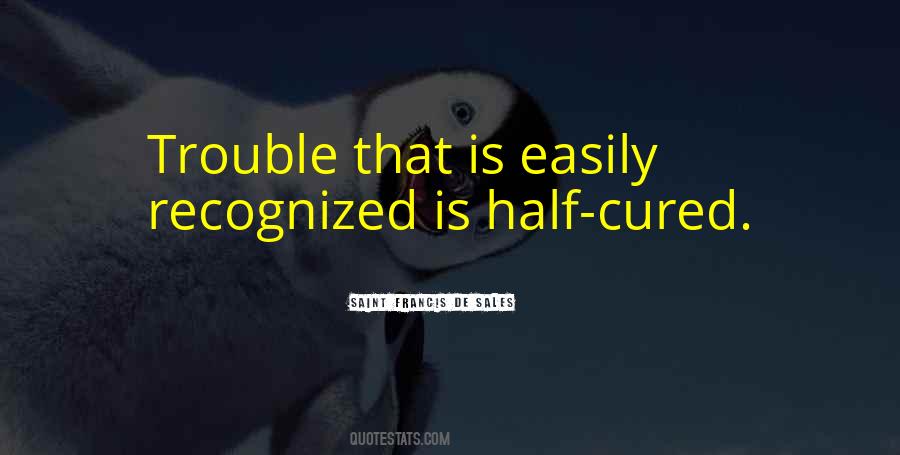 #13. You only get so many days on this earth, everyday that you live try to redeem yourself for something that you regret. - Author: Austin V. Songer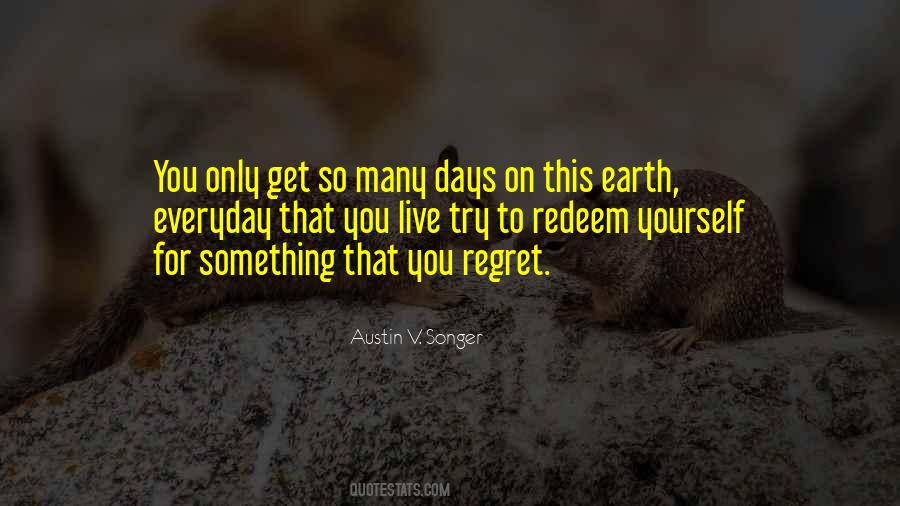 #14. Poets are like baseball pitchers. both have their moments. the intervals are the tough things. - Author: Robert Frost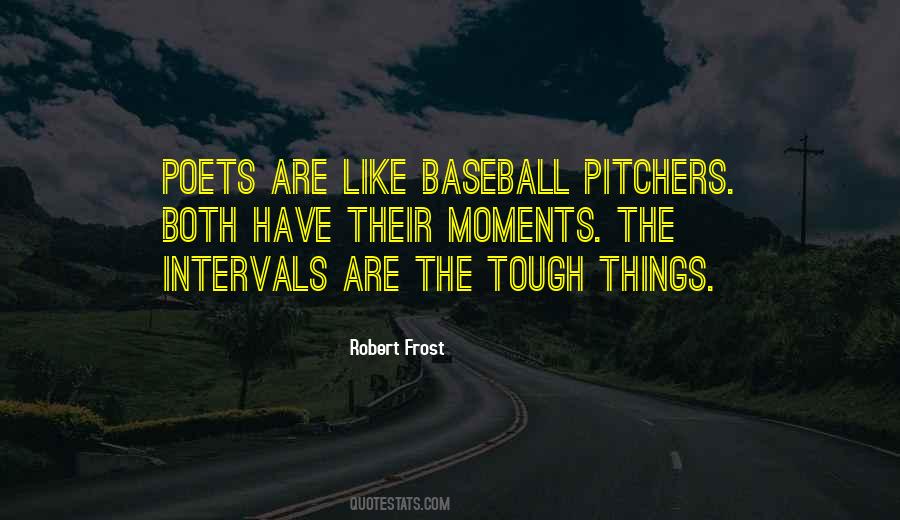 #15. Baseball's postseason shifts from game to game because of starting pitchers and the geography of the ballparks. - Author: George Vecsey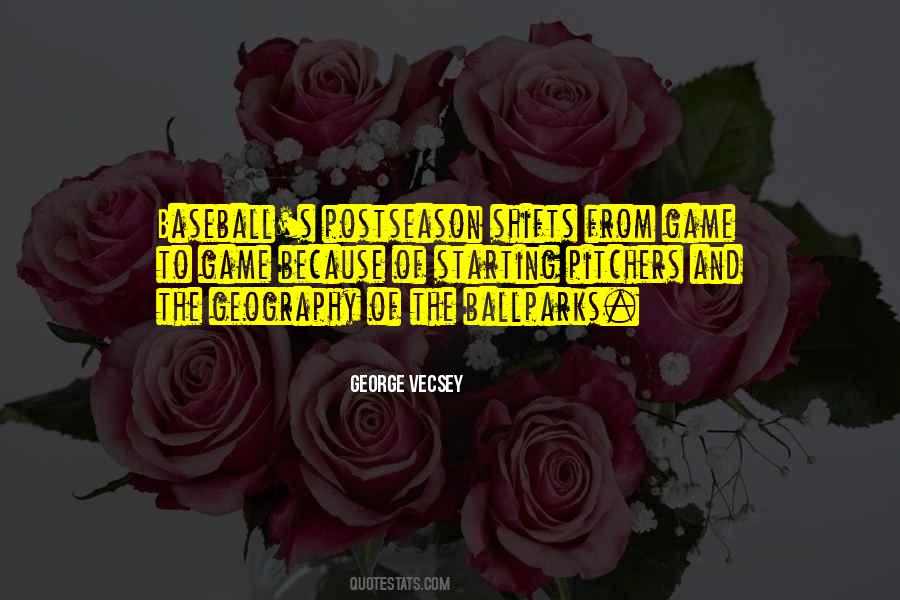 #16. A team of giants needs giant pitchers who throw good ideas but every pitcher needs an outstanding catcher. Without giant catchers, the ideas of the giant pitchers may eventually disappear. - Author: Max De Pree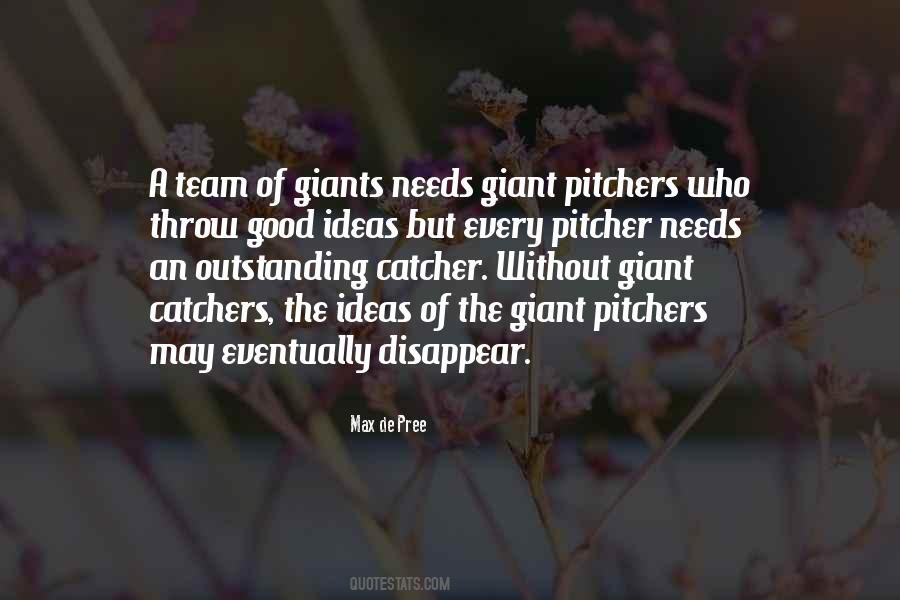 #17. You can learn a lot from a professional baseball player, if you can get one, which obviously you can't. - Author: Dimitra Ekmektsis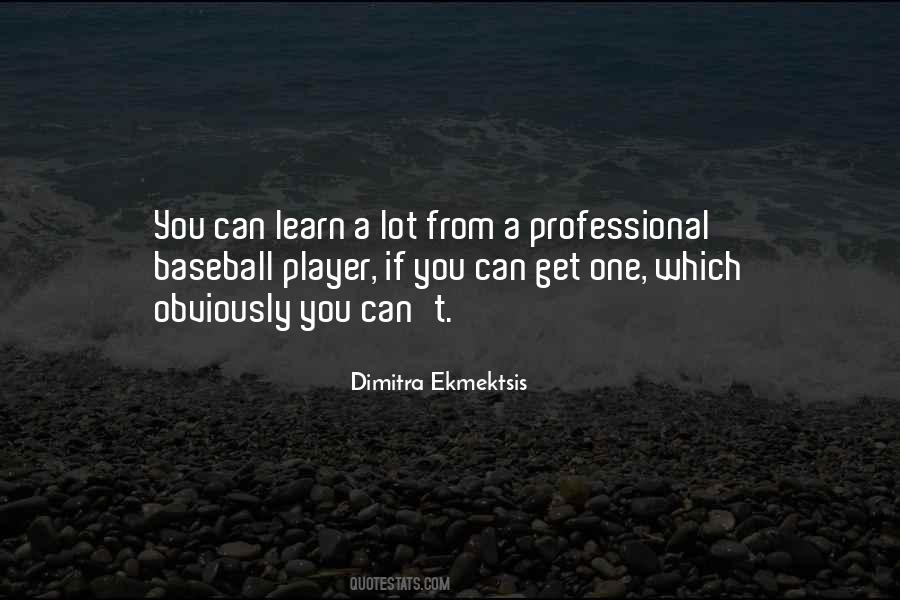 #18. I didn't know silence could be that loud. - Author: Nicole Williams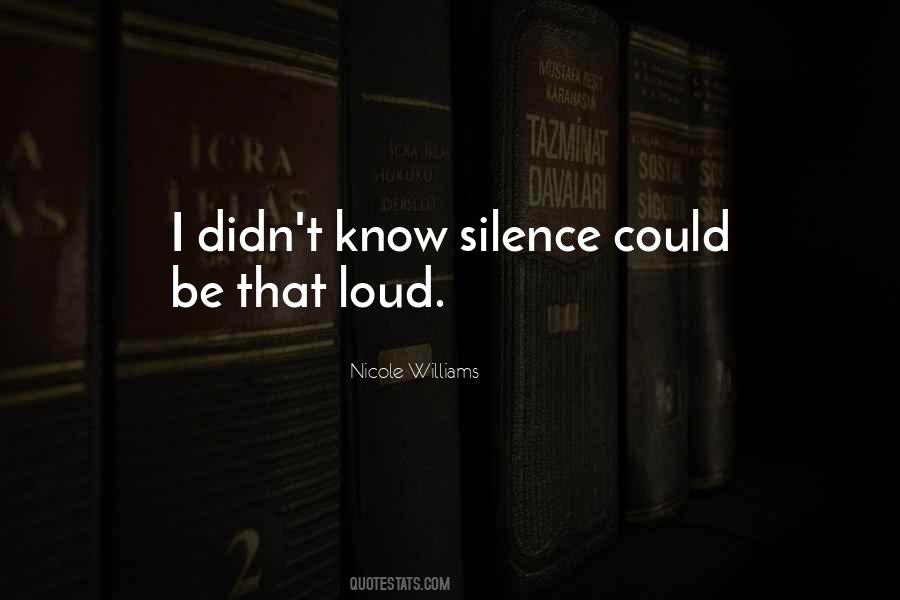 #19. Although yoga is supposedly noncompetitive, I can't help that my Alpha nature requires that I go for the hardest variation of every pose, always pushing my limits as far as possible. - Author: Edward Vilga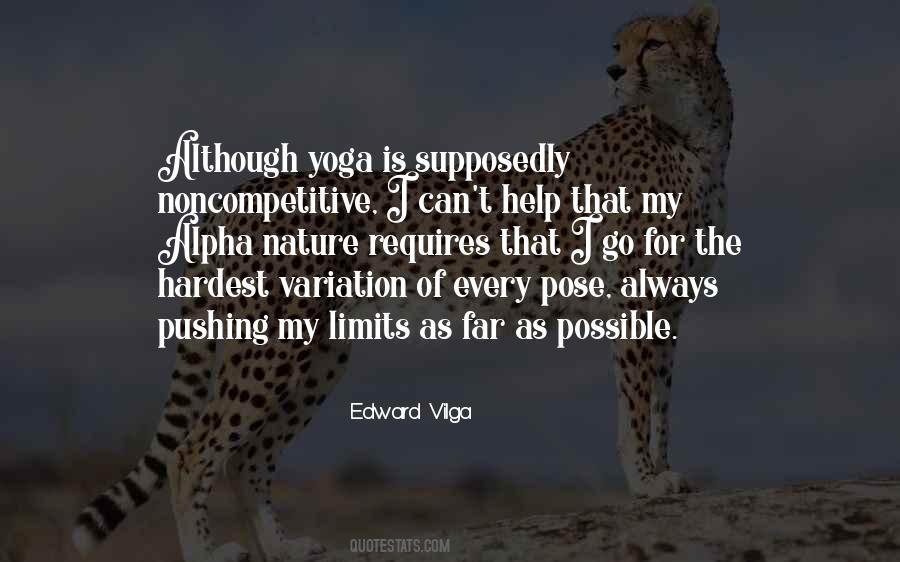 #20. I think it's too fast to say that all sci-fi ultimately winds up having some place in science. On the other hand, imaginative minds working outside of science as storytellers certainly have come upon ideas that, with the passing decades, have either materialized of come close to materializing. - Author: Brian Greene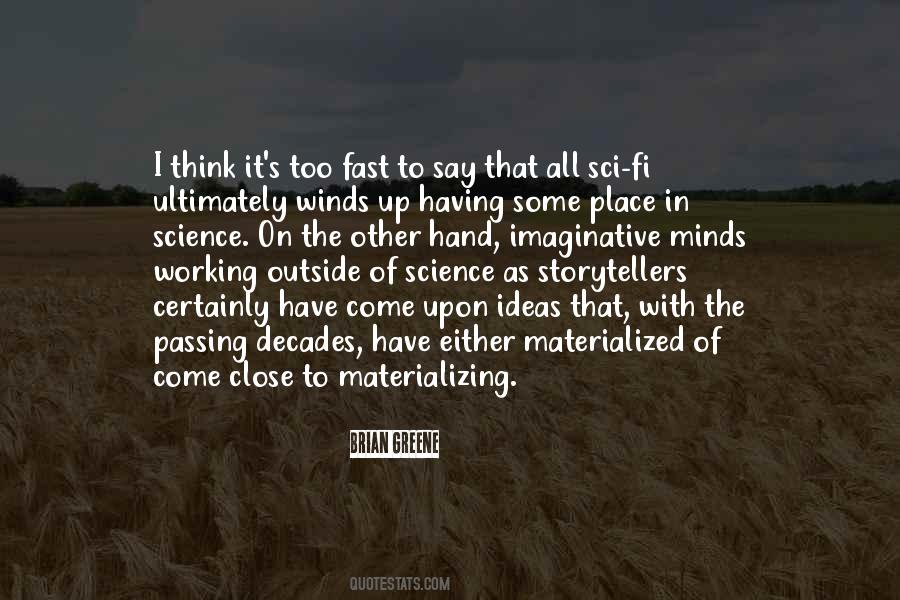 #21. Eddie is like one of those great relief pitchers in baseball who gets the strikeout at the right time. Belfour comes up with the great saves when you need them. - Author: Rick Tocchet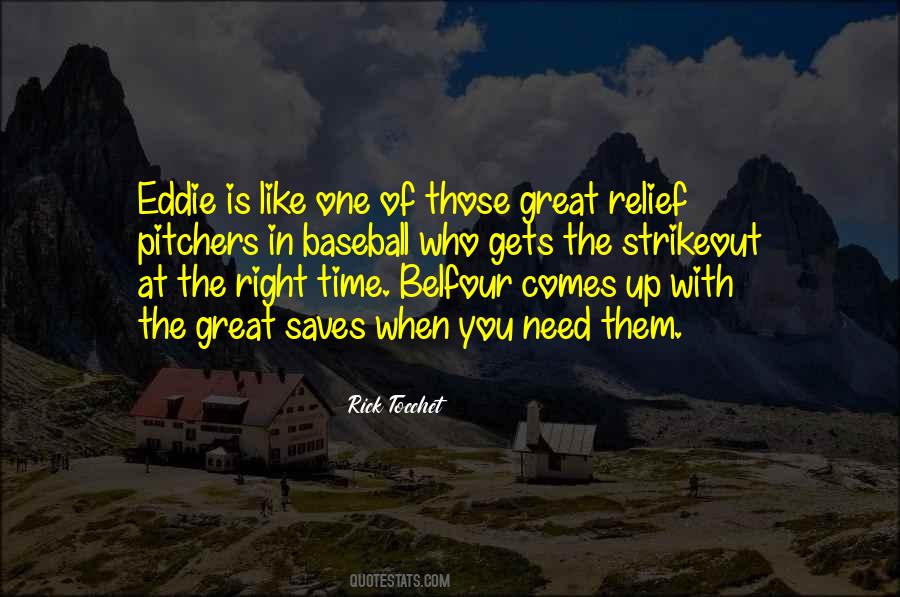 #22. Film, schmilm. I'm telling you, television is so much harder. - Author: Kate Winslet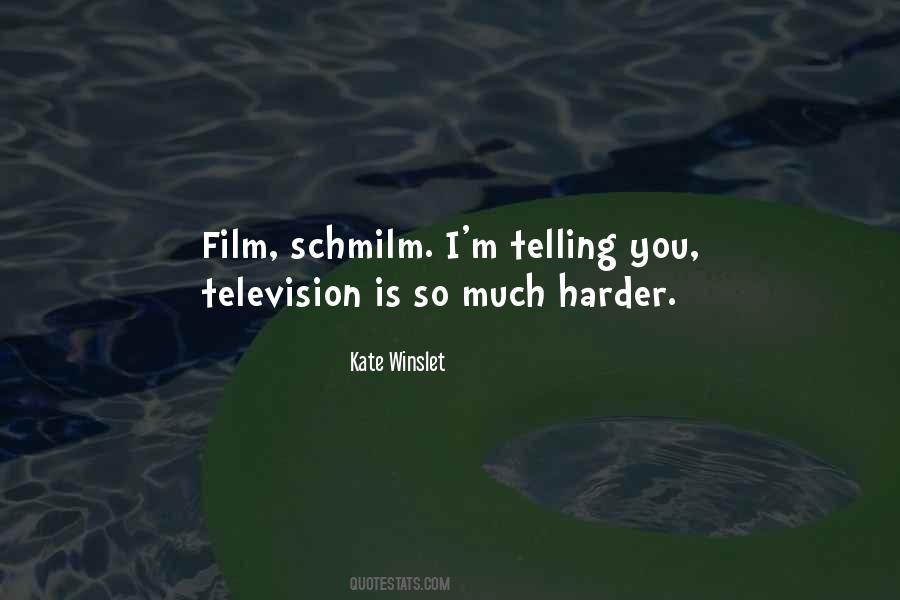 #23. Your body is not made to throw like we throw. That's why you see softball pitchers pitching two or three games a day. It's a natural movement in softball. In baseball it's not a natural movement. - Author: Jamie Moyer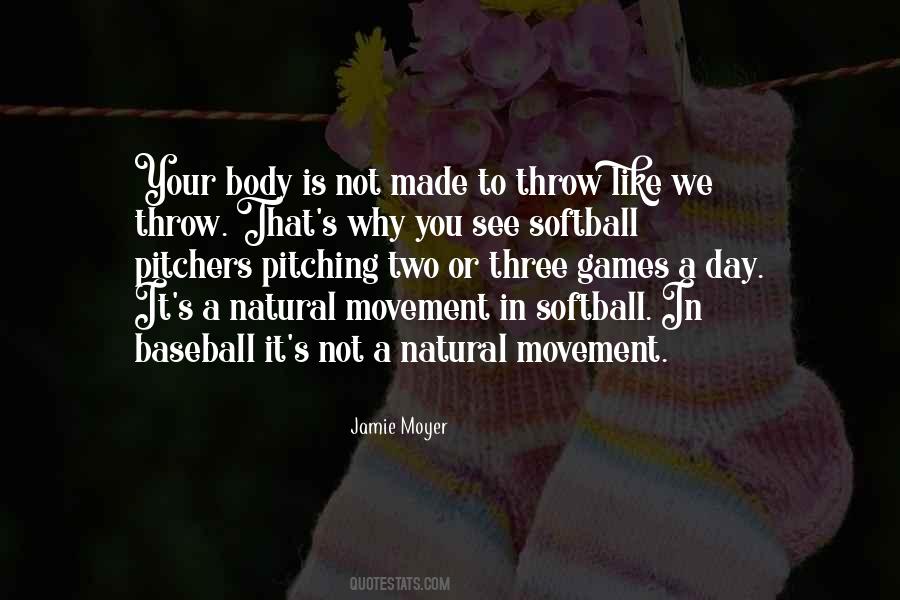 #24. A brain is a society of very small, simple modules that cannot be said to be thinking, that are not smart in themselves. But when you have a network of them together, out of that arises a kind of smartness. - Author: Kevin Kelly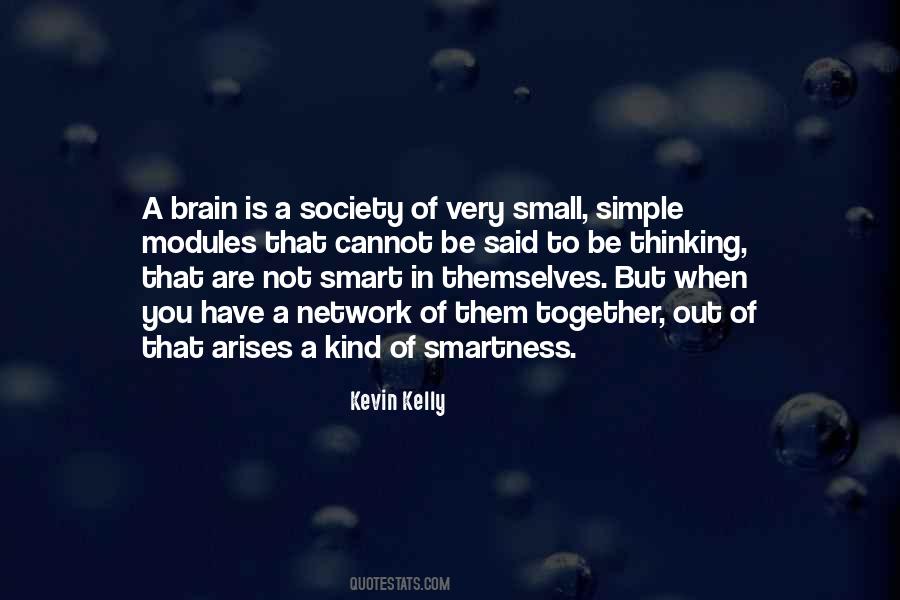 Famous Authors
Popular Topics