Philosophy Plato Famous Quotes & Sayings
List of top 100 famous quotes and sayings about philosophy plato to read and share with friends on your Facebook, Twitter, blogs.
Top 100 Quotes About Philosophy Plato
#1. Plato is philosophy, and philosophy, Plato,
at once the glory and the shame of mankind, since neither Saxon nor Roman have availed to add any idea to his categories. - Author: Ralph Waldo Emerson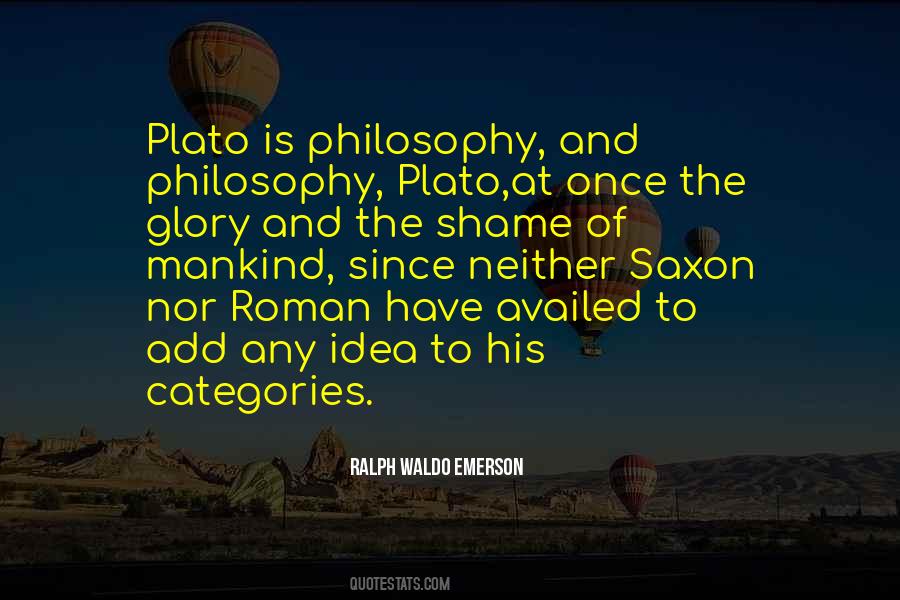 #2. Keenness is dangerous but also rebirth of thought and mind. Complacency is the death of ideals. Always stay keen. - Author: Ursula Tillmann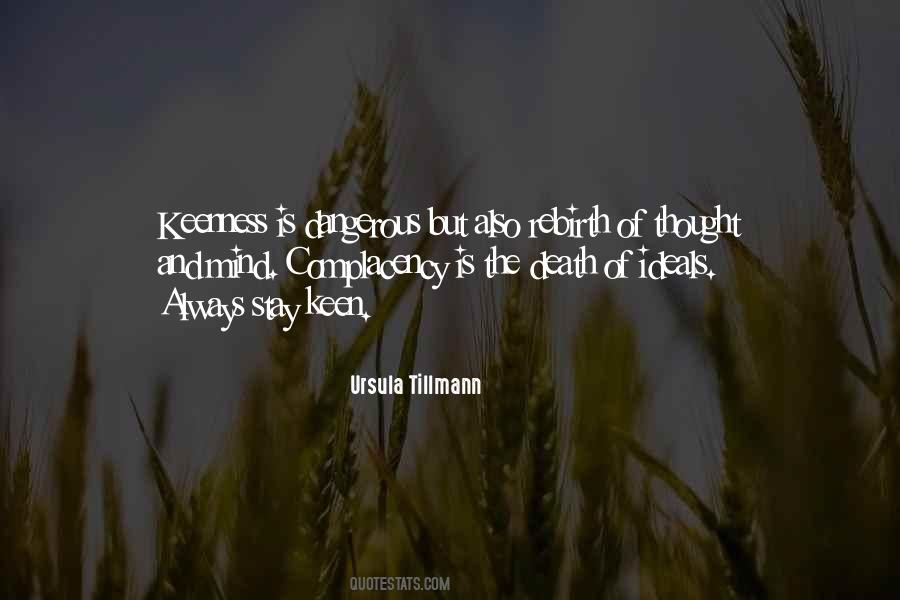 #3. For this feeling of wonder shows that you are a philosopher, since wonder is the only beginning of philosophy. - Author: Plato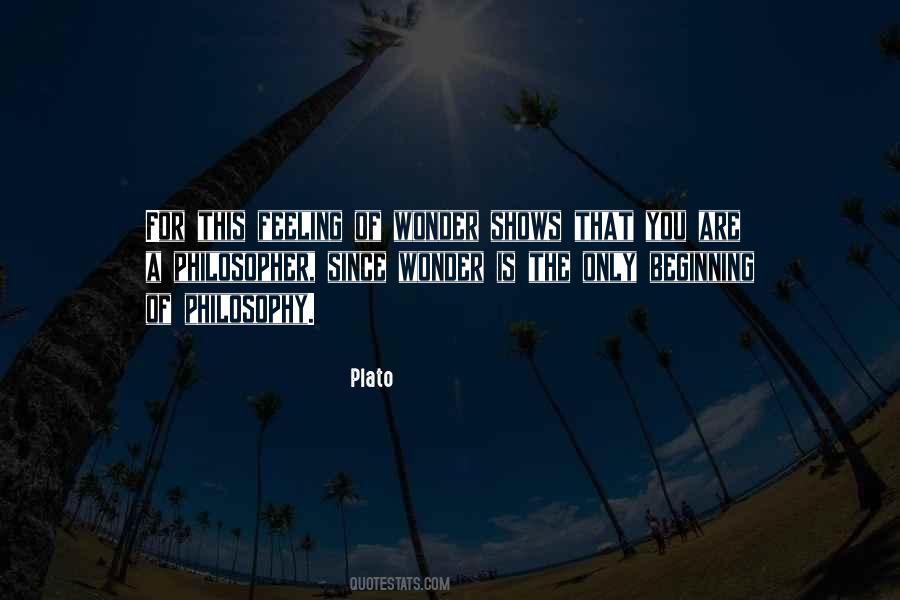 #4. To conquer oneself is the best and noblest victory; to be vanquished by one's own nature is the worst and most ignoble defeat. - Author: Plato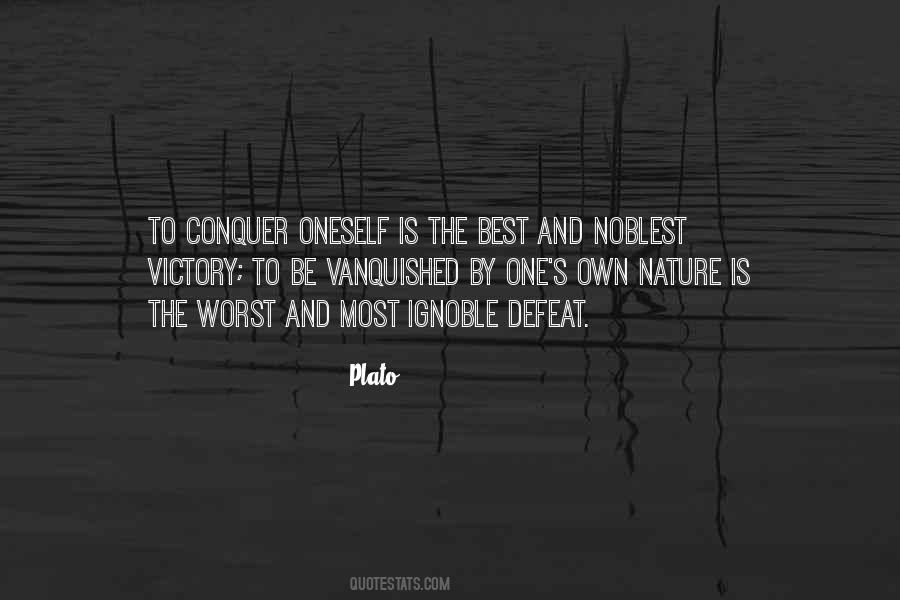 #5. Men of Athens, I honor and I love you, but I will obey the god rather than you and as long as I draw breath and am able, I shall not cease to practice philosophy, to exhort you and in my usual way to point out to any one of you whom I happen to meet. - Author: Plato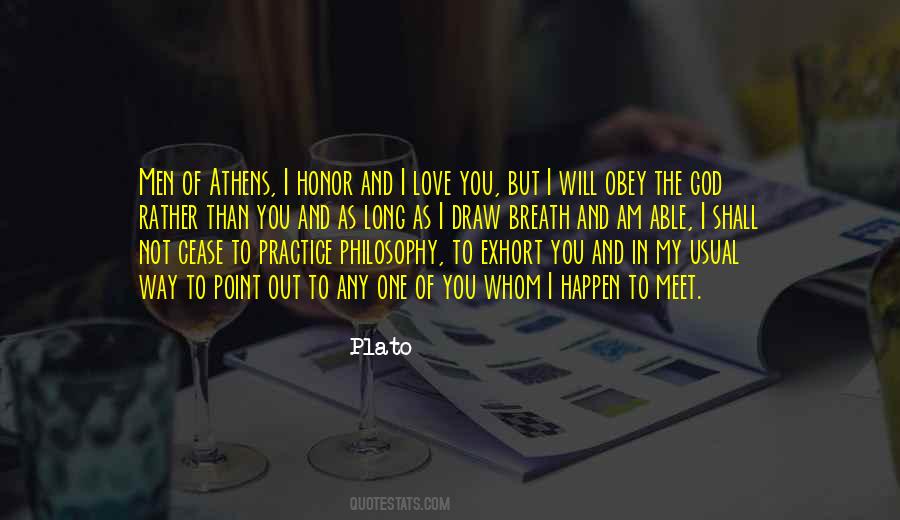 #6. I am inclined to think that these muscles and bones of mine would have gone off long ago to Megara or Boeotia - by the dog they would, if they had been moved only by their own idea of what was best.
(tr Jowett) - Author: Plato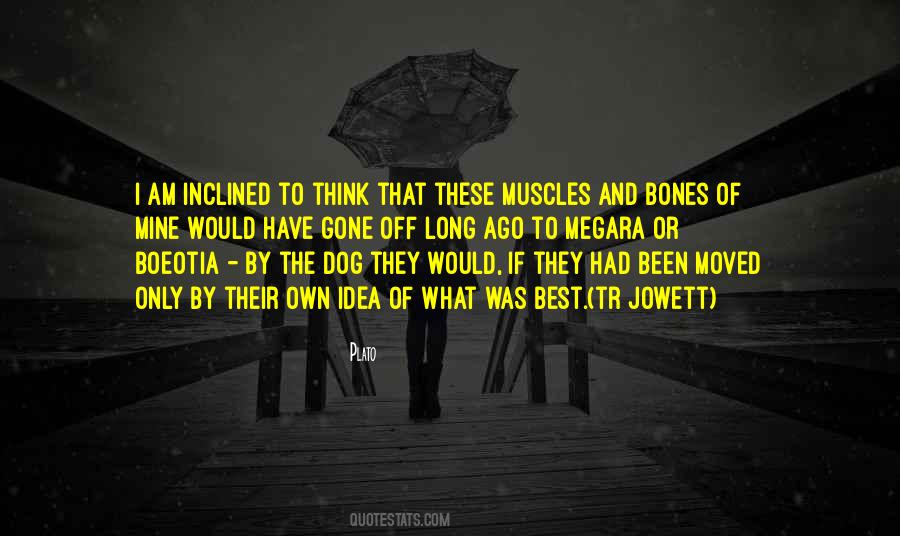 #7. Of course, he said, he who is of a certain nature, is like those who are
of a certain nature; he who is not, not. - Author: Plato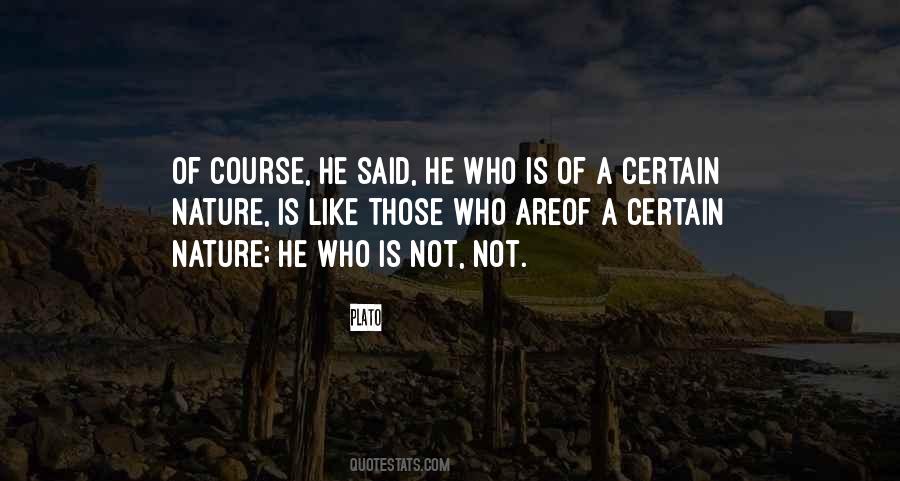 #8. For philosophy, Socrates, if pursued in moderation and at the proper age, is an elegant accomplishment, but too much philosophy is the ruin of human life. - Author: Plato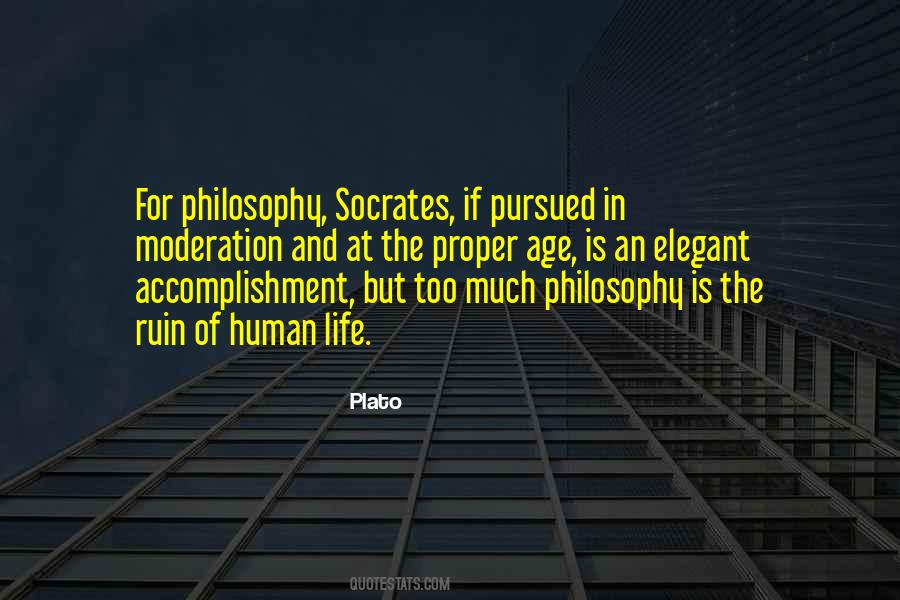 #9. But I don't think we shall quarrel about a word - the subject of our inquiry is too important for that. - Author: Plato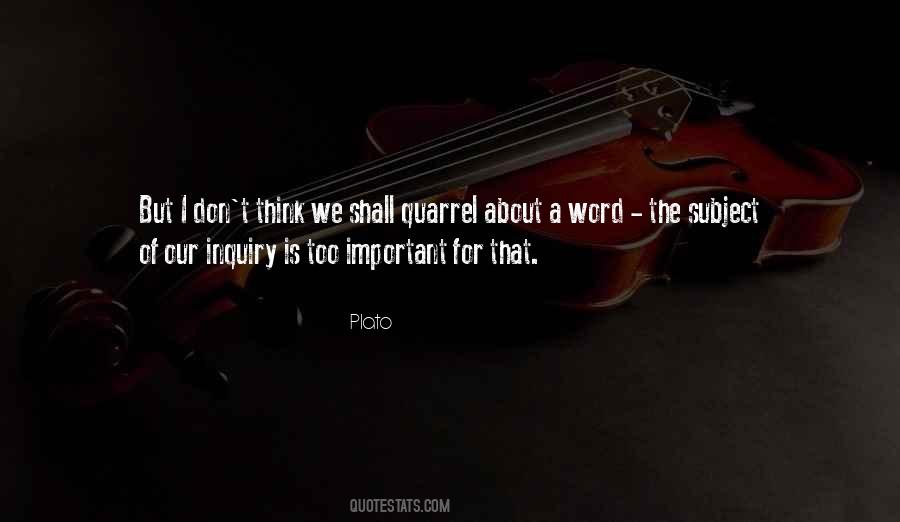 #10. What is at issue is the conversion of the mind from the twilight of error to the truth, that climb up into the real world which we shall call true philosophy. - Author: Plato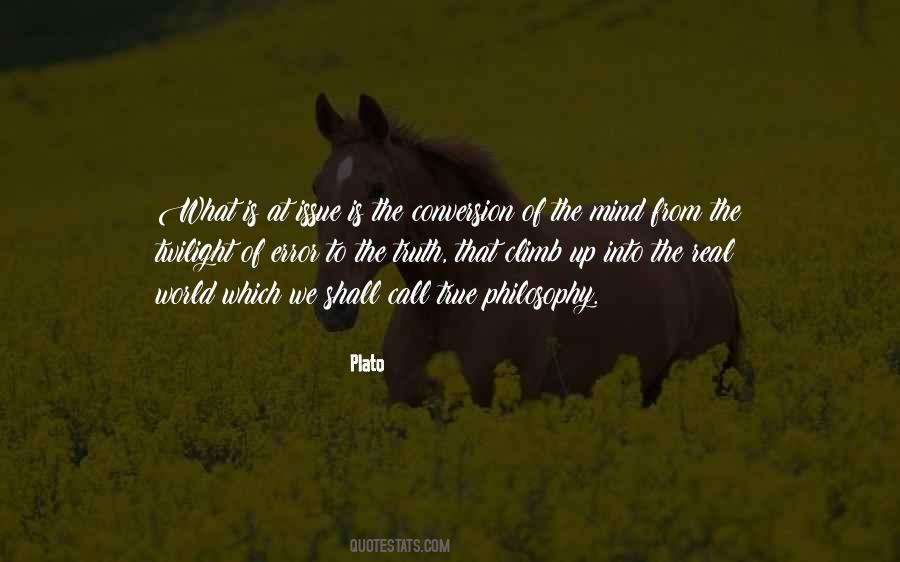 #11. My world view is somewhat unique. I have learned from many great philosophers including Plato, Socrates, Buddha, Jesus, Darwin, Tagore, Emerson, and many more. - Author: Debasish Mridha
#12. Ideas are the source of all things - Author: Plato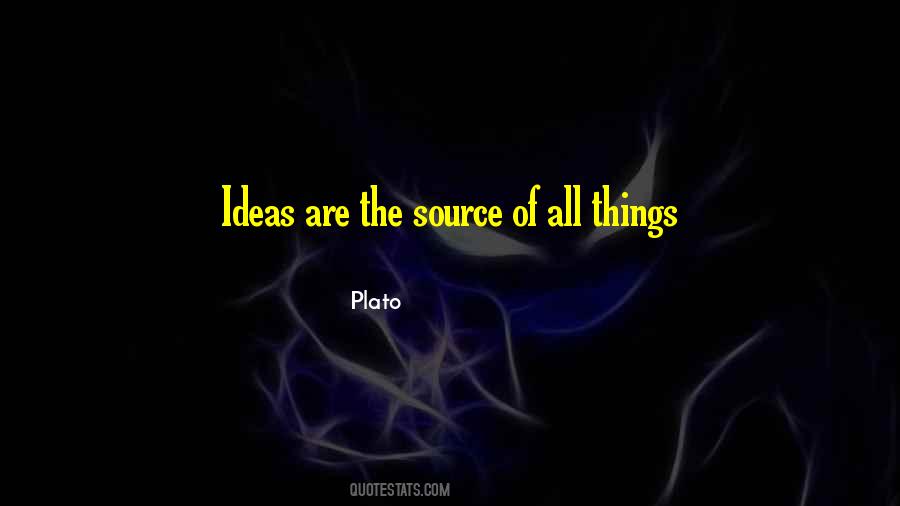 #13. While wading through the whimsies, the puerilities, and unintelligible jargon of this work [Plato's Republic], I laid it down often to ask myself how it could have been that the world should have so long consented to give reputation to such nonsense as this? - Author: Thomas Jefferson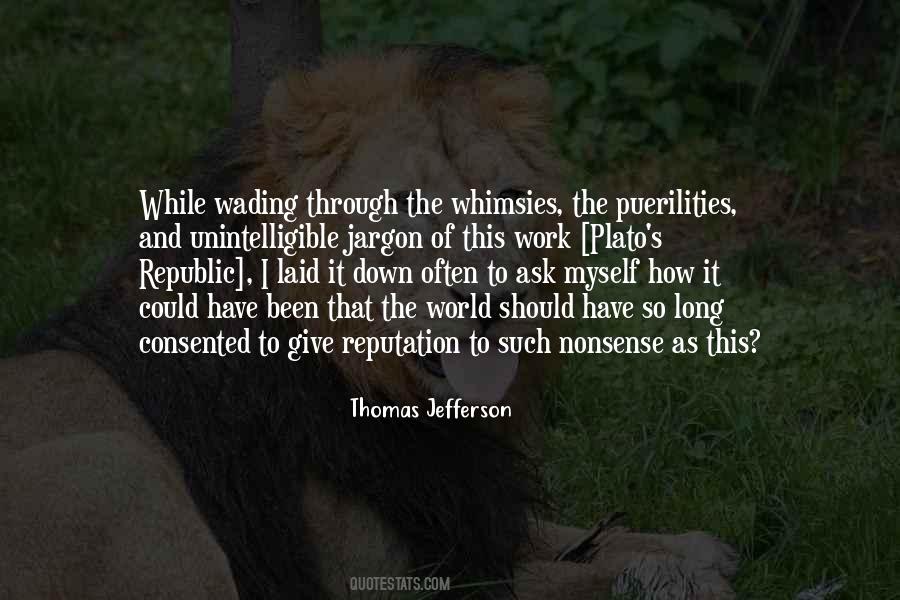 #14. A measure of such things which in any degree falls short of the whole truth is not fair measure; for nothing imperfect is the measure of anything, although persons are too apt to be contented and think that they need search no further. - Author: Plato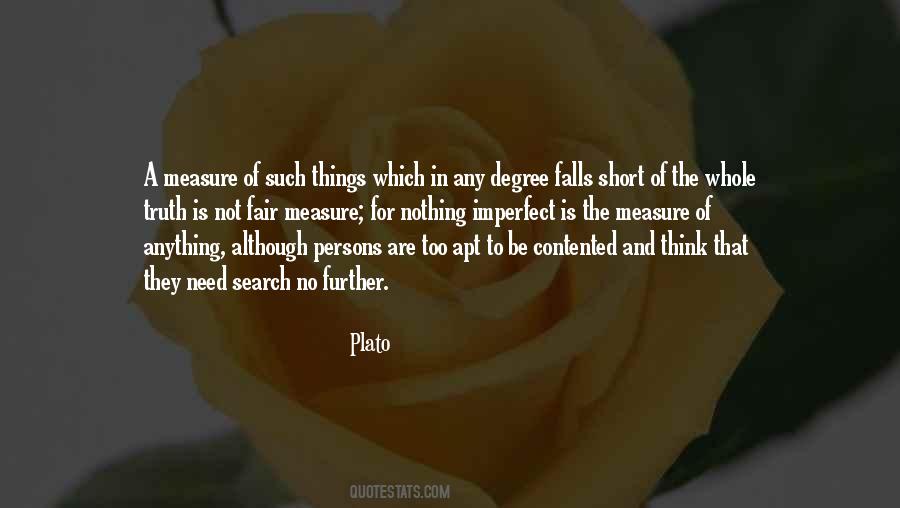 #15. The philosopher whose dealings are with divine order himself acquires the characteristics of order and divinity. - Author: Plato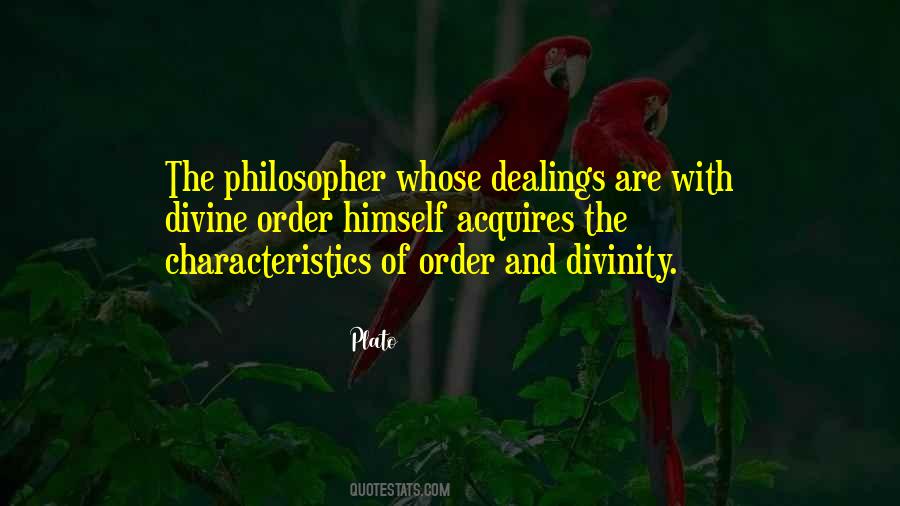 #16. One had to know Plato personally to appreciate the love he suppressed puritanically for the music, poetry, and drama he censured in his philosophy and censored in his model communities. They moved him too deeply. - Author: Joseph Heller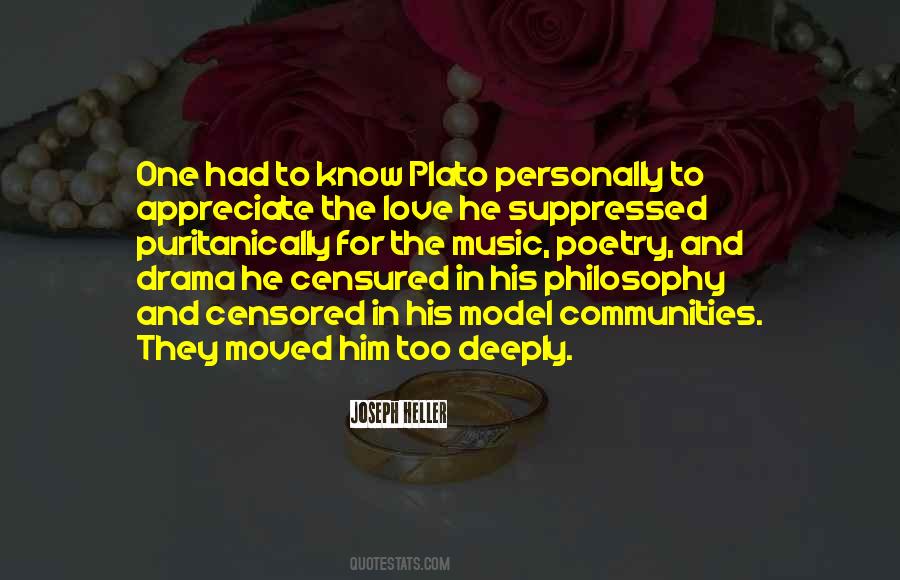 #17. Men of Athens, I honor and love you; but I shall obey God rather than you, and while I have life and strength I shall never cease from the practice and teaching of philosophy ... Understand that I shall never alter my ways, not even if I have to die many times. - Author: Plato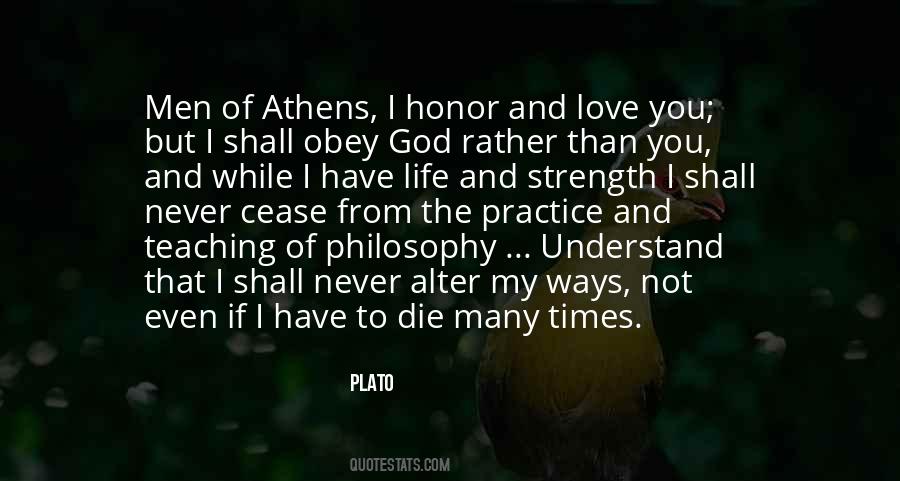 #18. The idea of Plato that philosophers must be the rulers and directors of society is practiced in India. - Author: Sarvepalli Radhakrishnan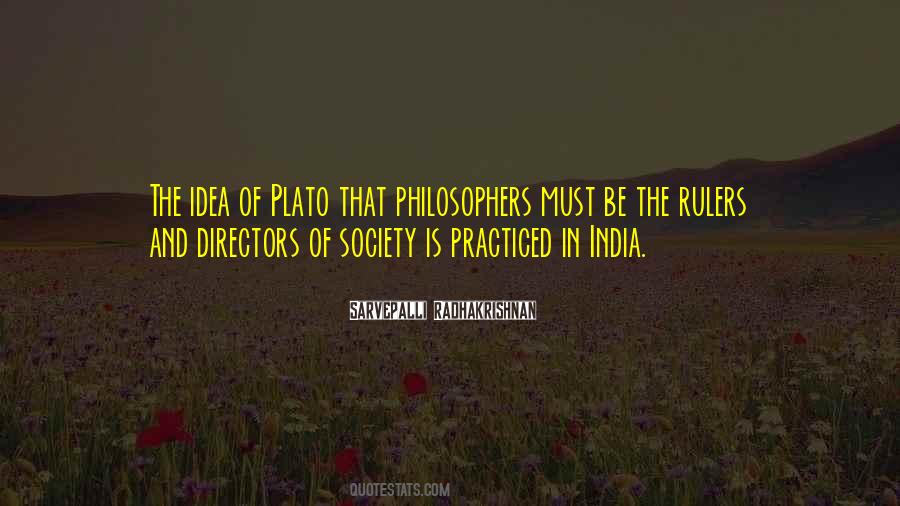 #19. As long as I draw breath and am able, I won't give up practicing philosophy. - Author: Plato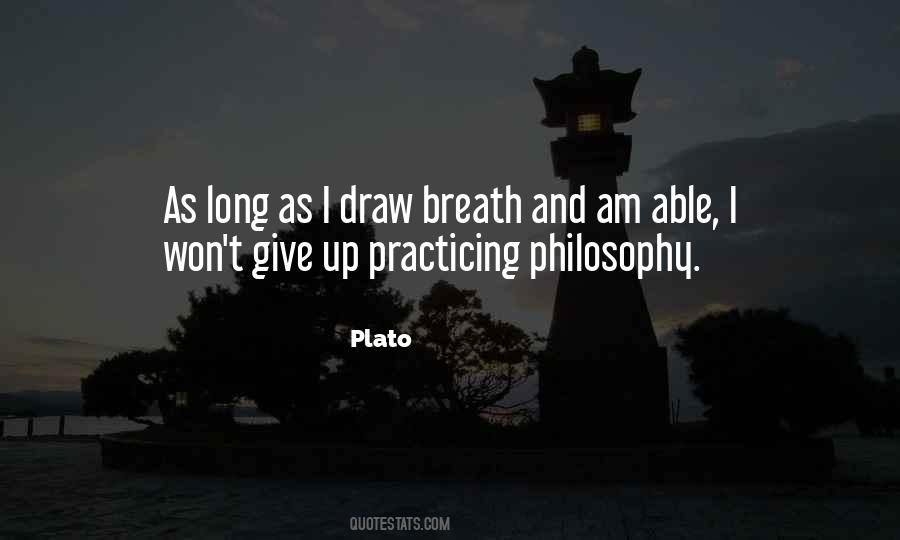 #20. Plato, the first true pope of philosophy (sorry, Socrates), argued for a World of Forms above the reality-a transcendent plane of perfect essences, pure and lovely, where nothing ever gets muddy (including the essence of mud.) - Author: N.D. Wilson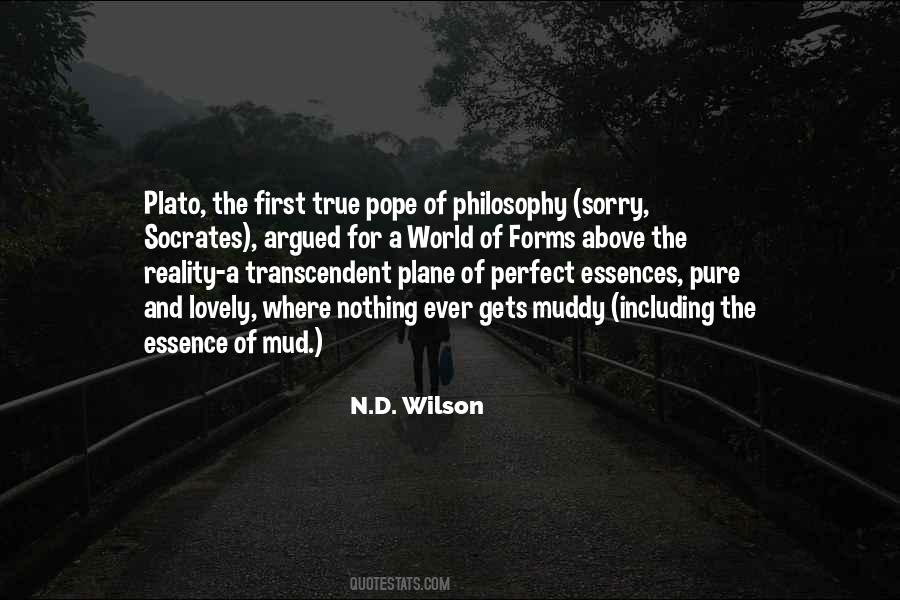 #21. The champion of justice [ ... ] would be as a man who has fallen among wild beasts, unwilling to share their misdeeds, and unable to hold out singly against the savagery of all. - Author: Plato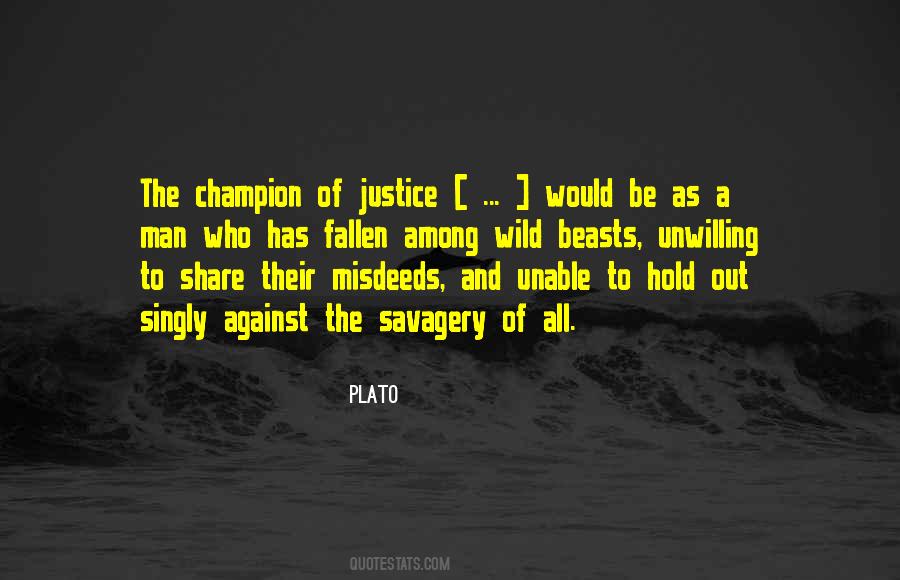 #22. Plato and his objectivistic successors ... preserved the awareness of differences that pragmatism has been invented to deny the difference between thinking in the laboratory and in philosophy, and consequently the difference between the destination of mankind and its present course. - Author: Max Horkheimer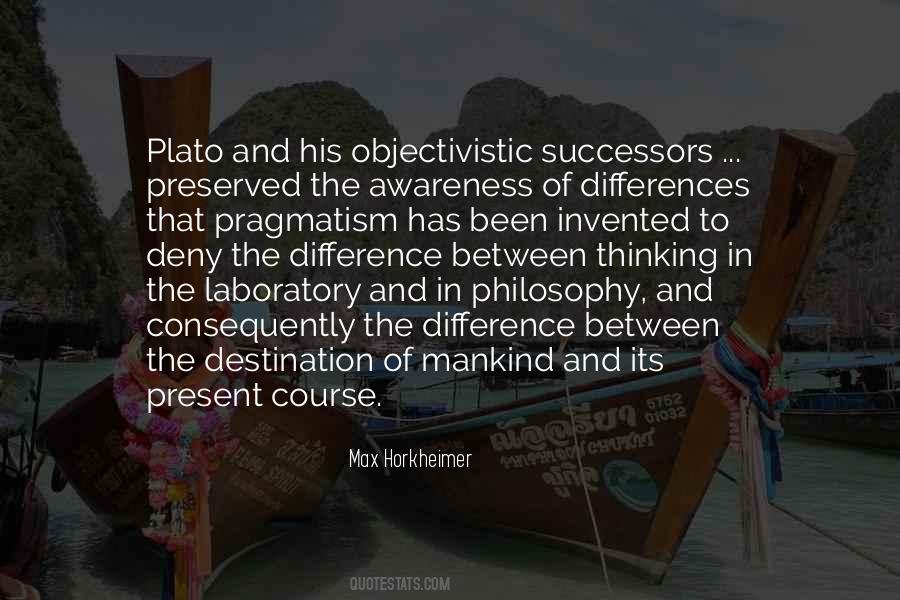 #23. Plato worried that philosophical writing would take the place of living conversations for which, in philosophy, there is no substitute. - Author: Rebecca Goldstein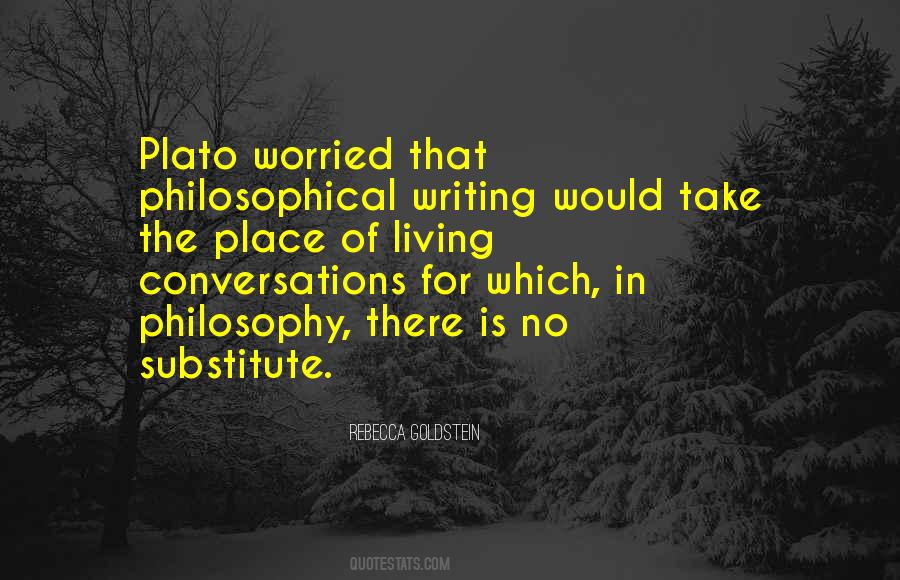 #24. For I am certain, O men of Athens, that if I had engaged in politics, I should have perished long ago and done no good either to you or to myself. - Author: Plato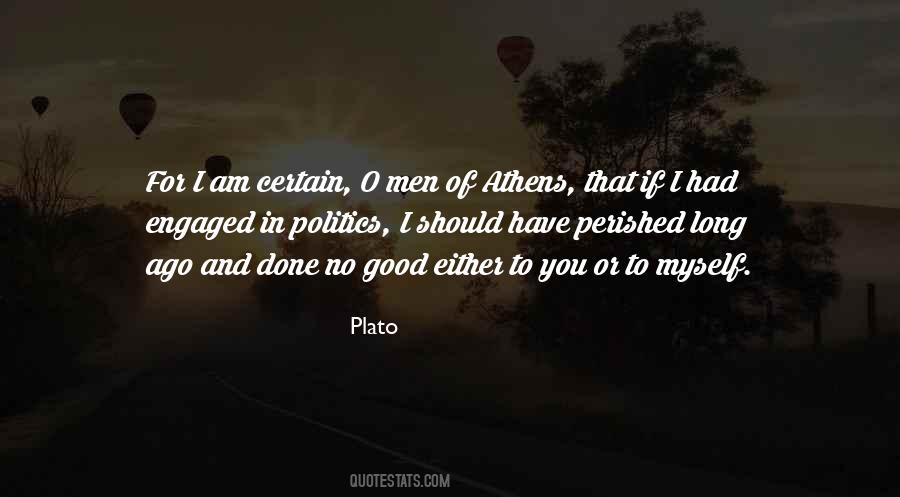 #25. Time is the moving image of eternity. - Author: Plato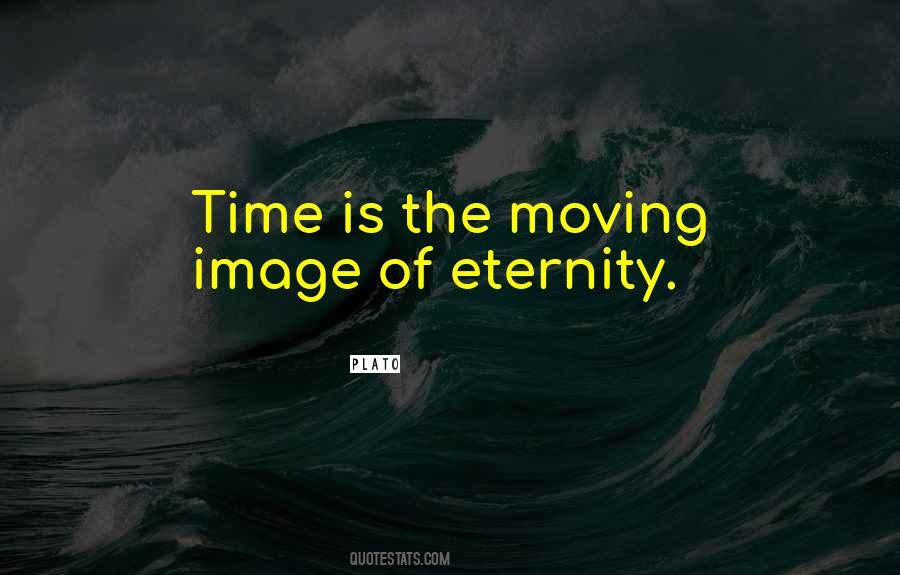 #26. When [a man] thinks that he is reasoning he is really disputing, just because he cannot define and divide, and so know that of which he is speaking; and he will pursue a merely verbal opposition in the spirit of contention and not of fair discussion. - Author: Plato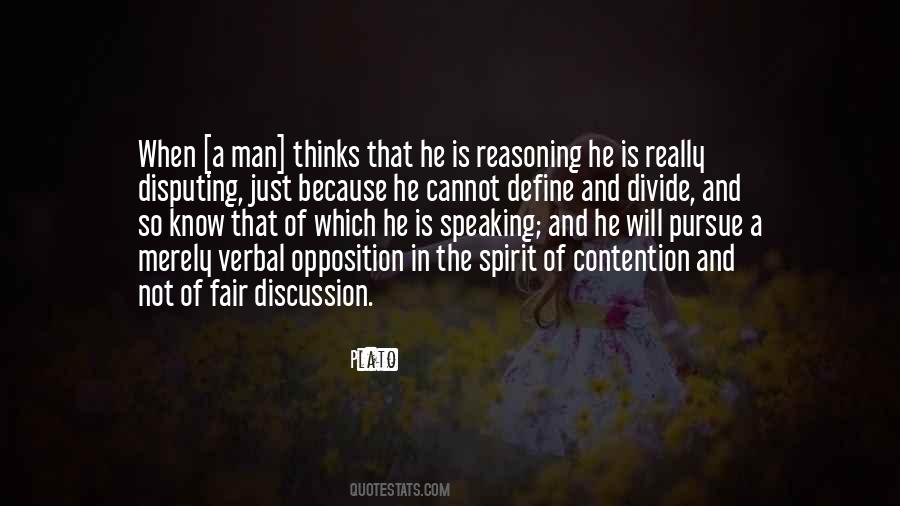 #27. And what is it, according to Plato, that philosophy is supposed to do? Nothing less than to render violence to our sense of ourselves and our world, our sense of ourselves in the world. (p. 40) - Author: Rebecca Goldstein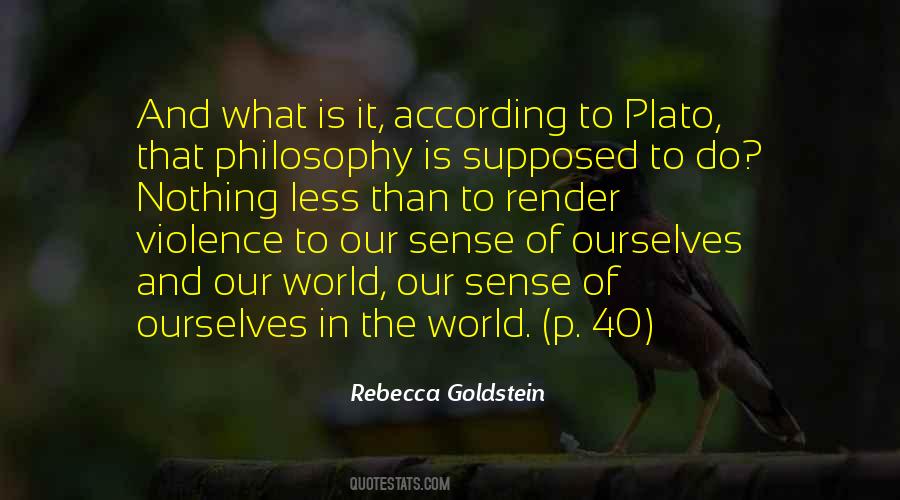 #28. Philosophy did not find Plato already a nobleman ; it made him one. - Author: Seneca.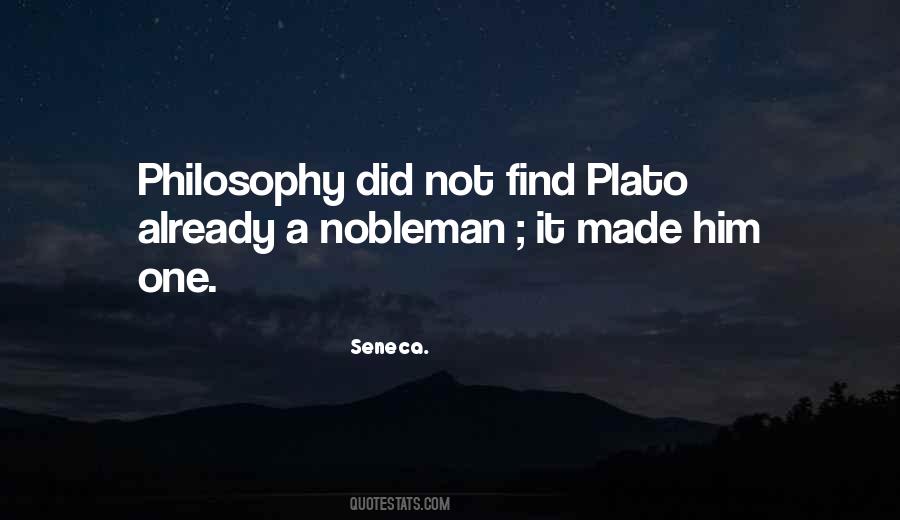 #29. How could they see anything but the shadows if they were never allowed to move their heads? - Author: Plato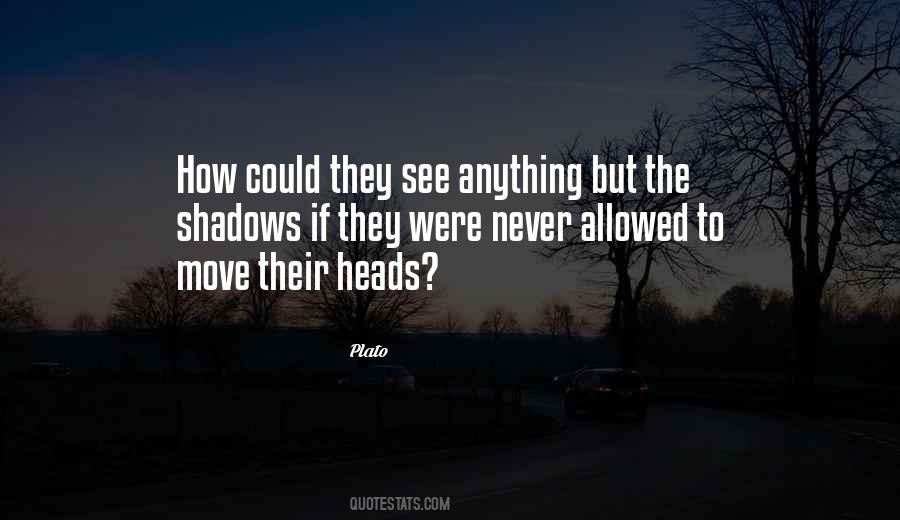 #30. I am speaking like a book, but I believe that what I am saying is true. - Author: Plato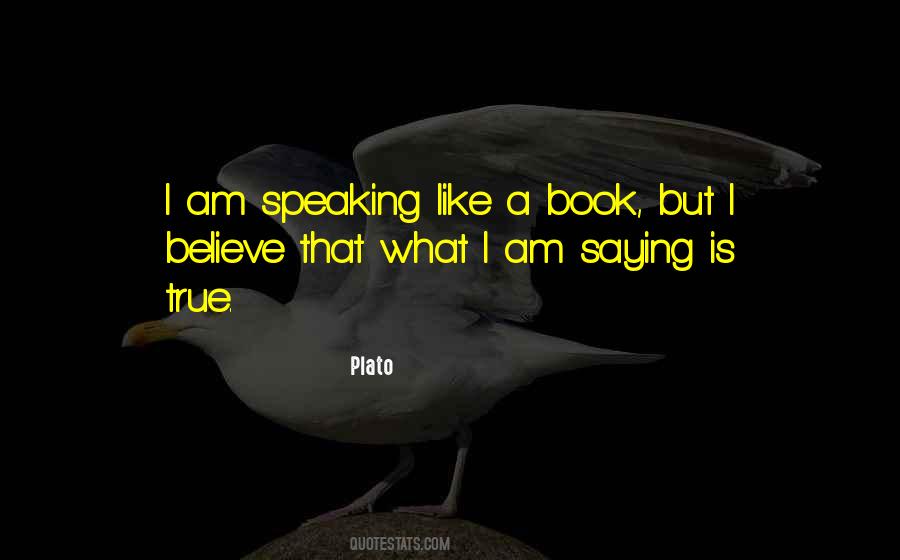 #31. The spirit of Plato dies hard. We have been unable to escape the philosophical tradition that what we can see and measure in the world is merely the superficial and imperfect representation of an underlying reality. - Author: Stephen Jay Gould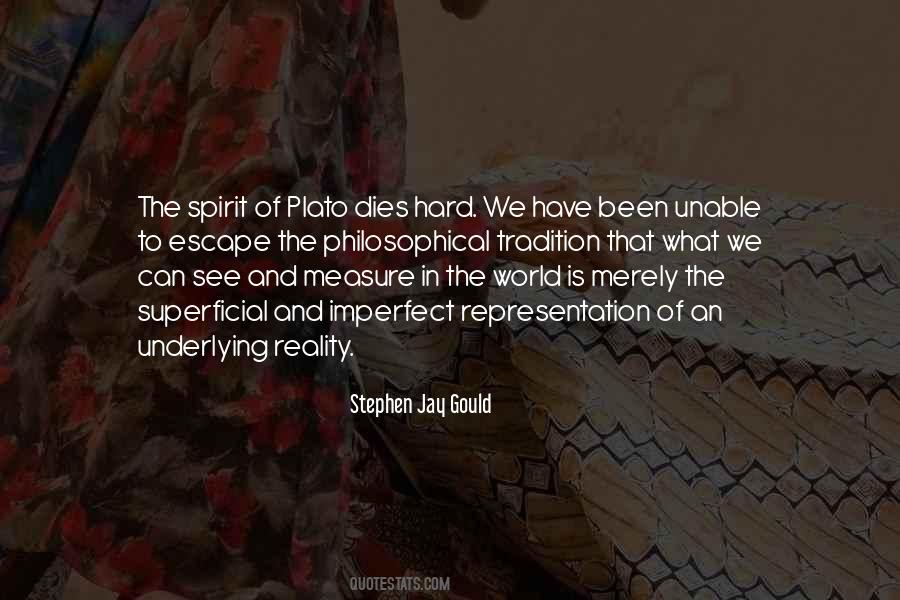 #32. As it is, the lover of inquiry must follow his beloved wherever it may lead him. - Author: Plato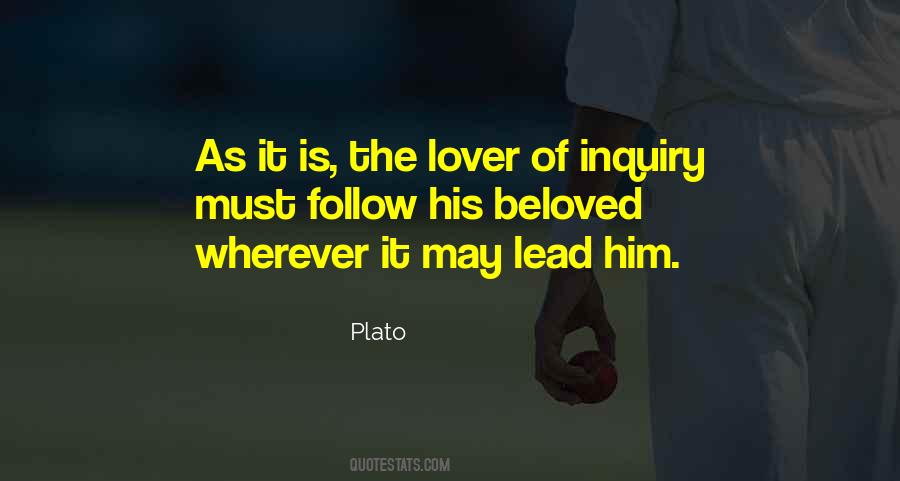 #33. There can be no fairer spectacle than that of a man, who combines the possession of moral beauty in his soul with outward beauty of form, corresponding and harmonizing with the former, because the same great pattern enters both. - Author: Plato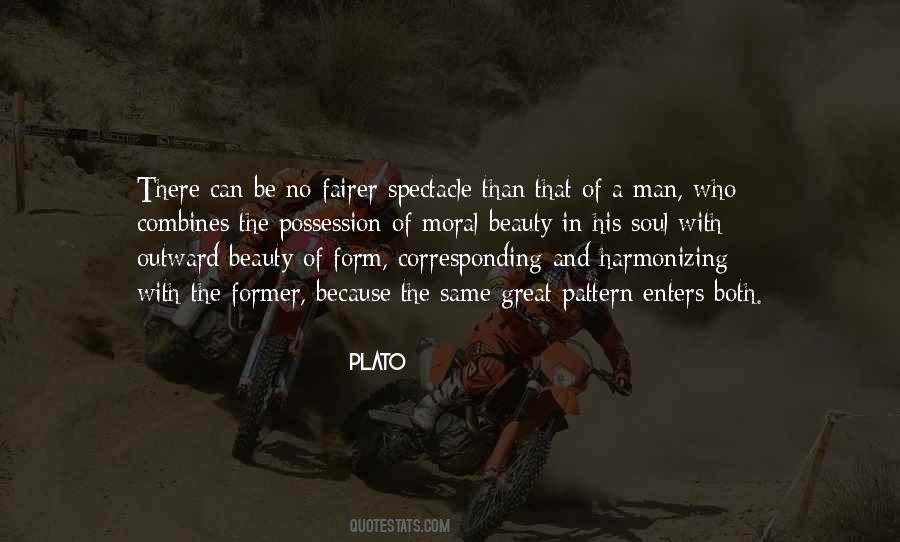 #34. Let the speaker speak truly and the judge decide justly. - Author: Plato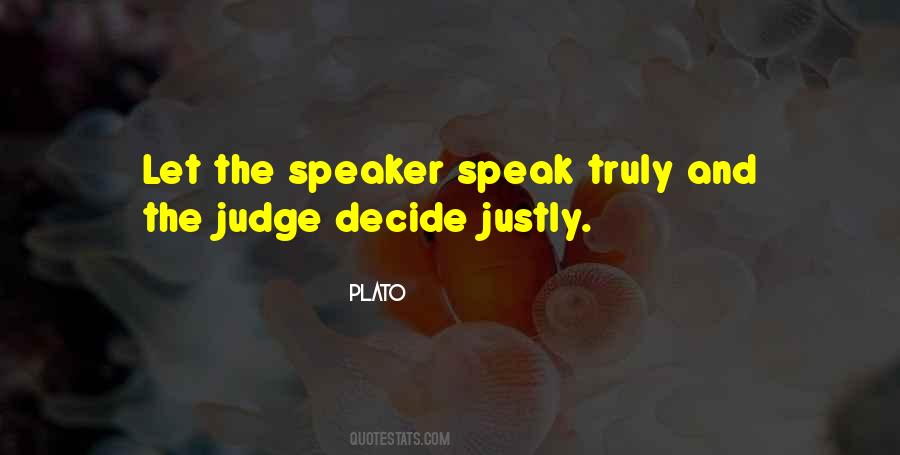 #35. Socrates condemned art because he preferred philosophy and only after much internal struggle did Plato accept this judgment. - Author: Friedrich Nietzsche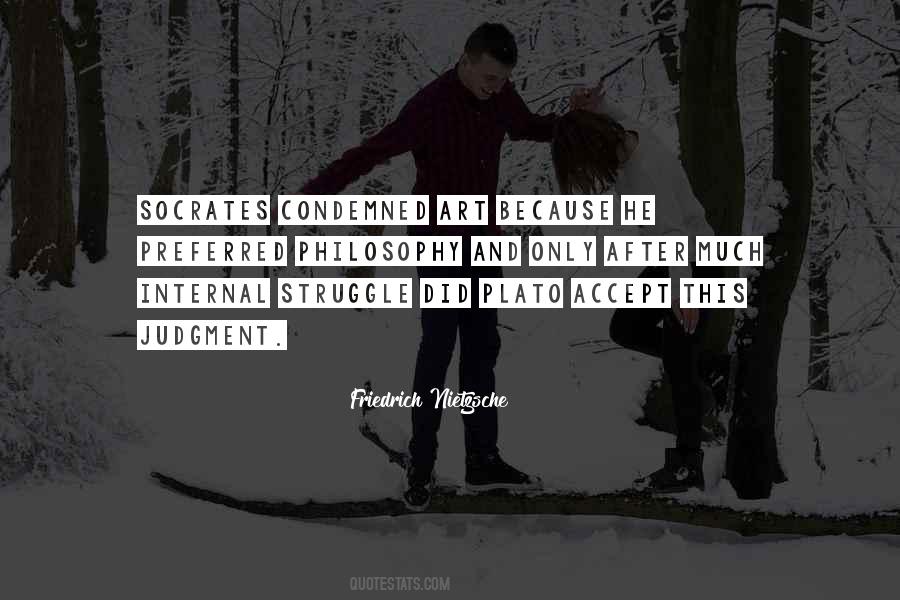 #36. O dear Pan and all the other gods of this place, grant that I may be beautiful inside. Let all my external possessions be in friendly harmony with what is within. May I consider the wise man rich. As for gold, let me have as much as a moderate man could bear and carry with him. - Author: Plato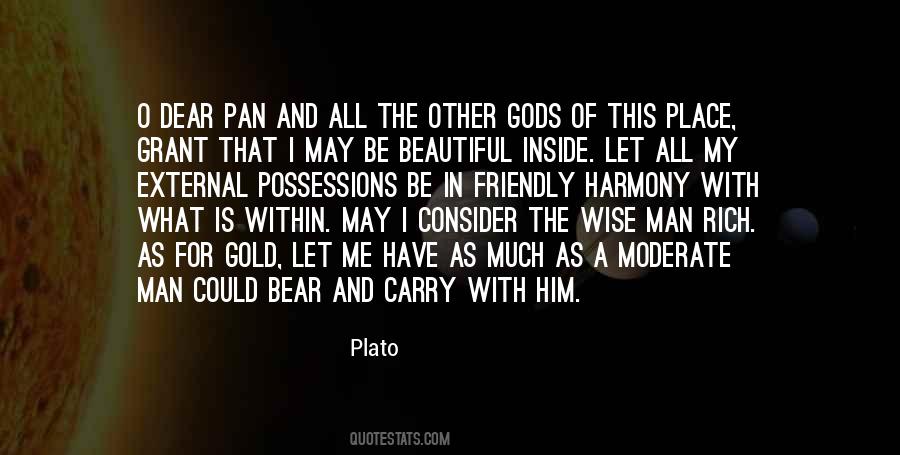 #37. There are some who are naturally fitted for philosophy and political leadership, while the rest should follow their lead and let philosophy alone. - Author: Plato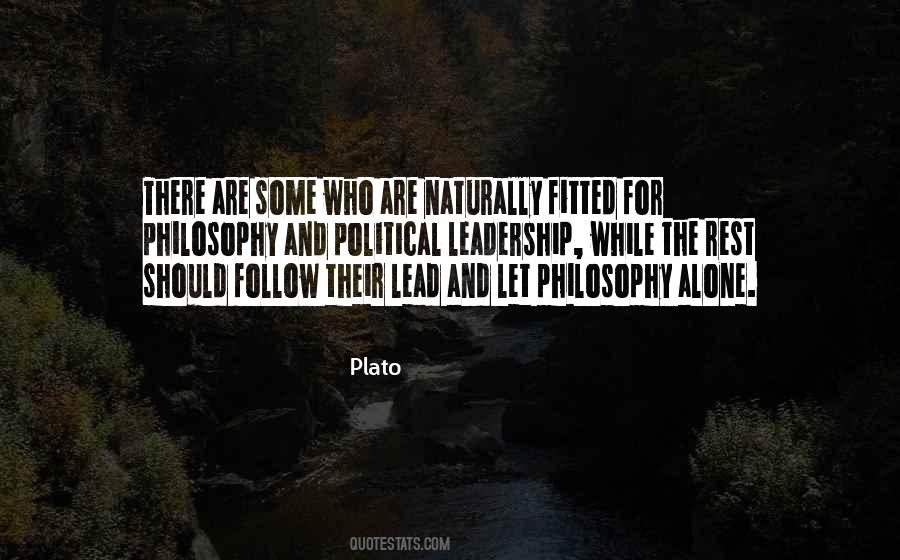 #38. Above, in discussing the perceptive notions of Jesus, remarkable concepts of Plato or the highly introspective lessons of Gautama and Lao Tzu, it took considerable discussion to explore the meaning and relate it to How Life Works. Islam presents no such deep pool of thought to pierce. - Author: Thomas Daniel Nehrer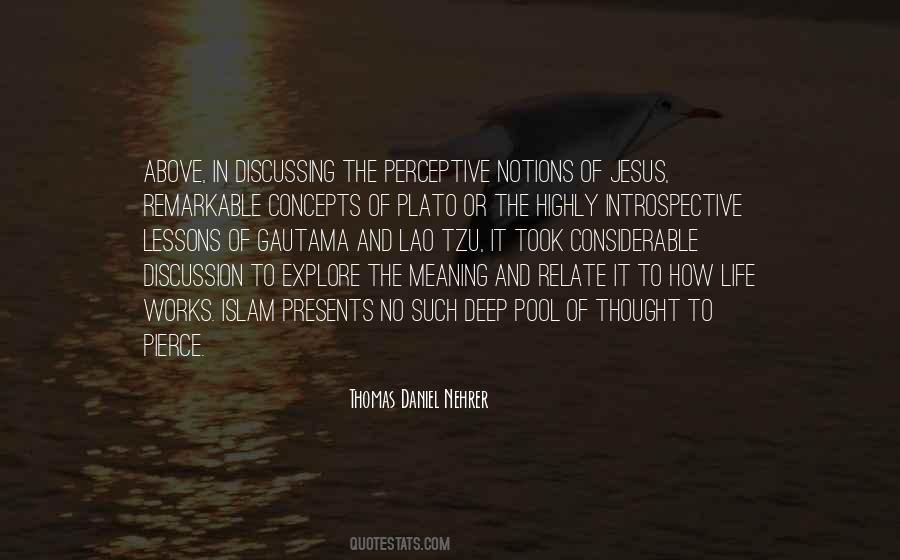 #39. Wonder is the feeling of the philosopher, and philosophy begins in wonder. - Author: Plato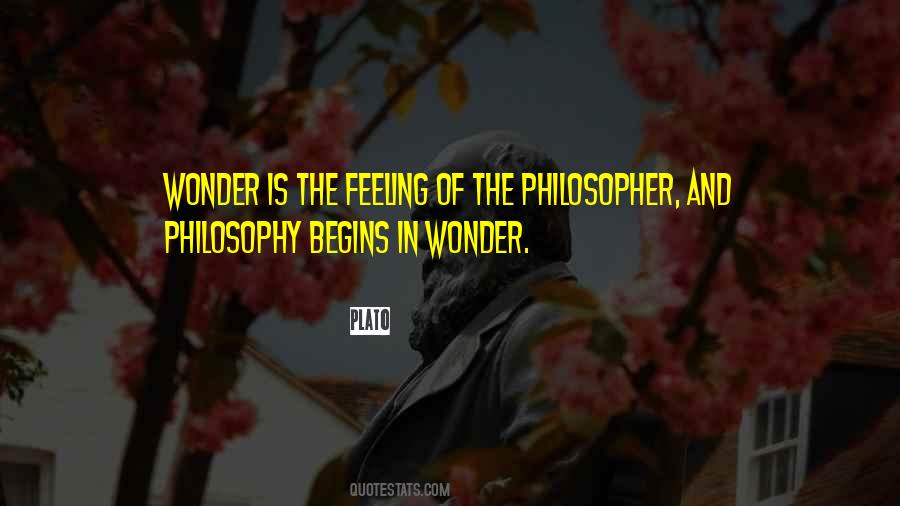 #40. My opinion is: Truth must be absolute and that you Mr. Protagoras, are absolutely in error. Since this is indeed my opinion, then you must concede that it is true according to your philosophy. - Author: Plato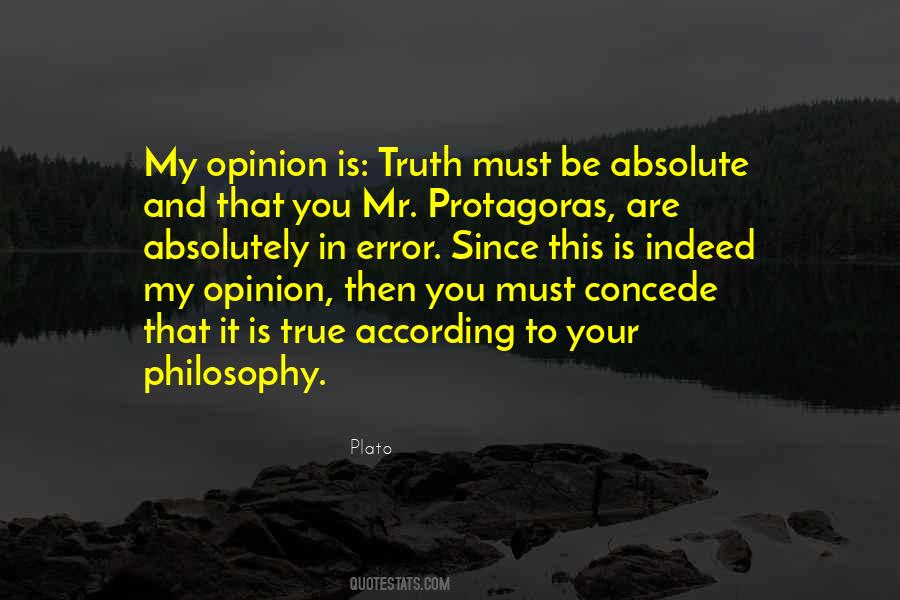 #41. Philosophy is dear to me, but dearer still is truth. - Author: Raheel Farooq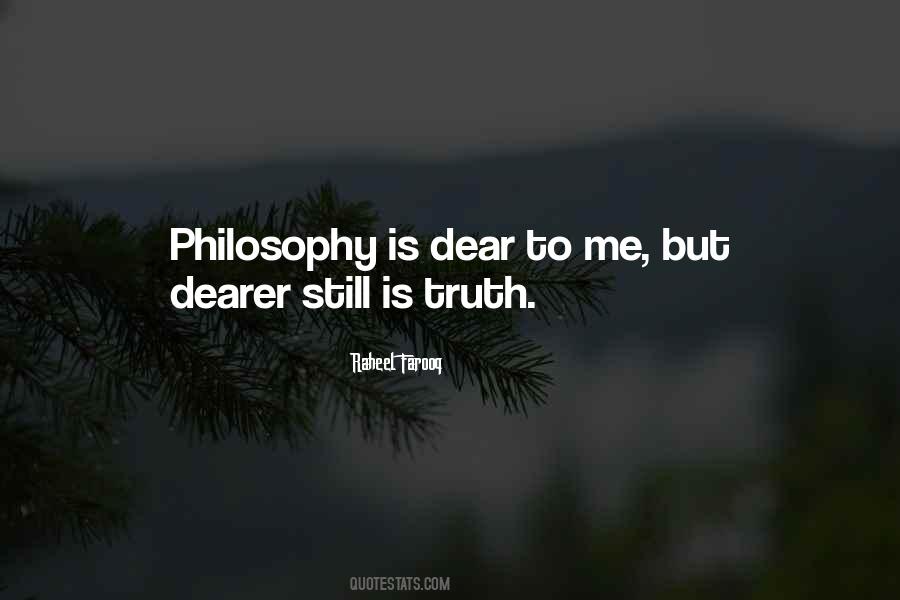 #42. Reading the Socratic dialogues one has the feeling: what a frightful waste of time! What's the point of these arguments that prove nothing and clarify nothing? - Author: Ludwig Wittgenstein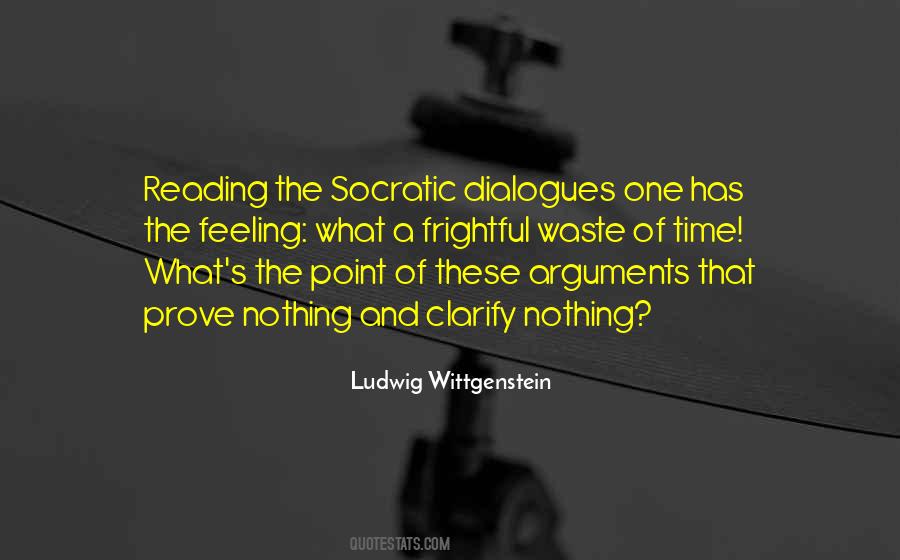 #43. Do not train a child to learn by force or harshness; but direct them to it by what amuses their minds, so that you may be better able to discover with accuracy the peculiar bent of the genius of each. - Author: Plato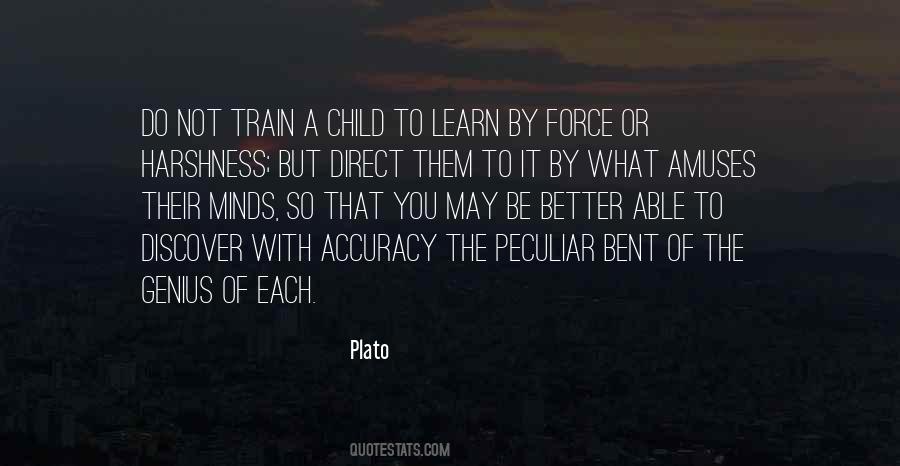 #44. For our discussion is about no ordinary matter, but on the right way to conduct our lives. - Author: Plato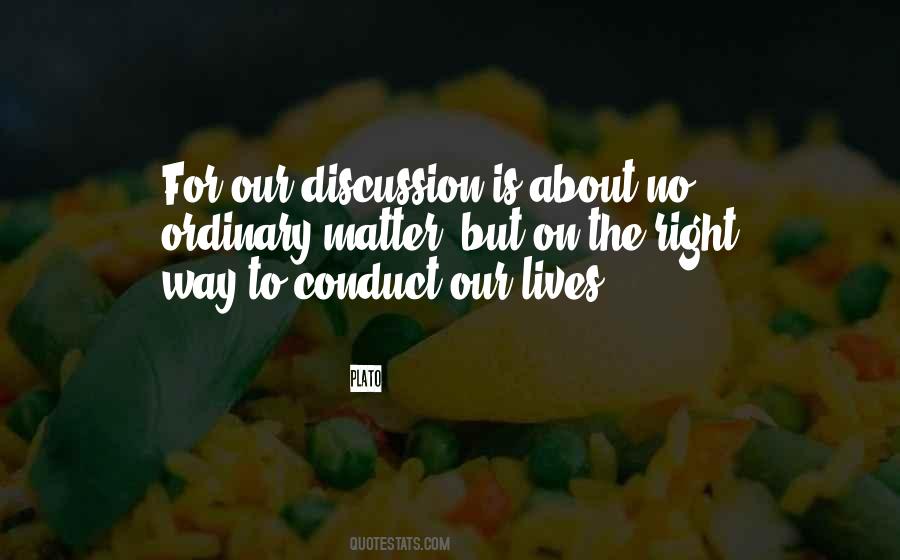 #45. Plato offers the amazing idea that contemplation of the way things really are is, in itself, a purifying process that can bring human beings into the only divinity there is. - Author: Jennifer Michael Hecht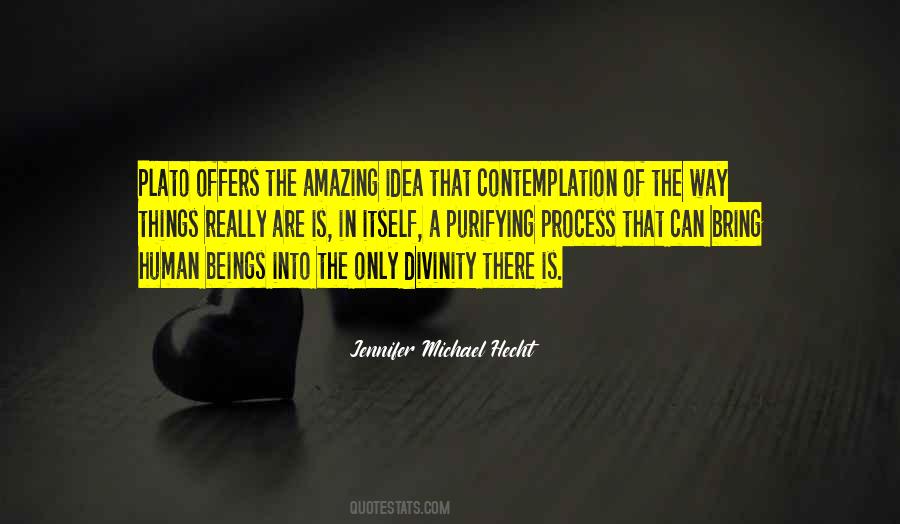 #46. Wonder [said Socrates] is very much the affection of a philosopher; for there is no other beginning of philosophy than this. - Author: Plato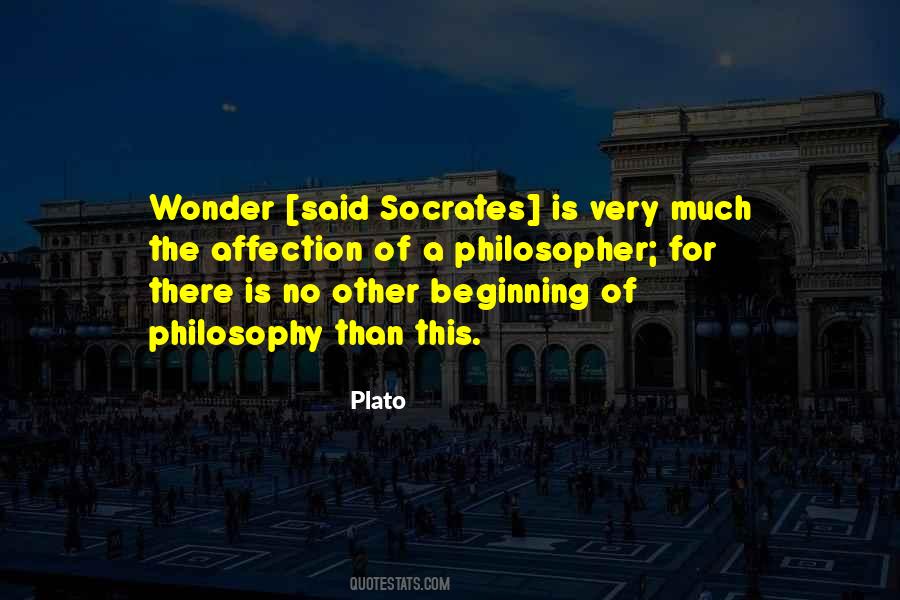 #47. In politics we presume that everyone who knows how to get votes knows how to administer a city or a state. When we are ill ... we do not ask for the handsomest physician, or the most eloquent one. - Author: Plato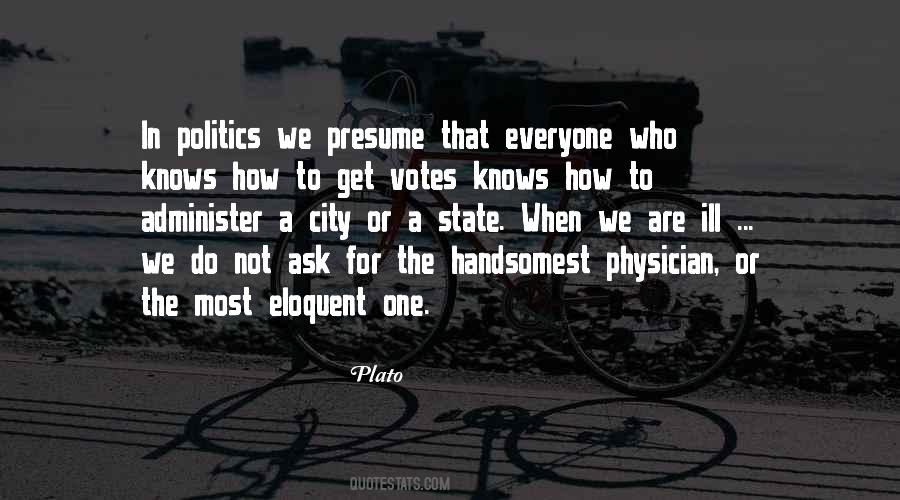 #48. As Plato, the dangerous beguiler, said: the best philosophers in the world are boys with their beards new on their chins; I am a boy again. - Author: Thornton Wilder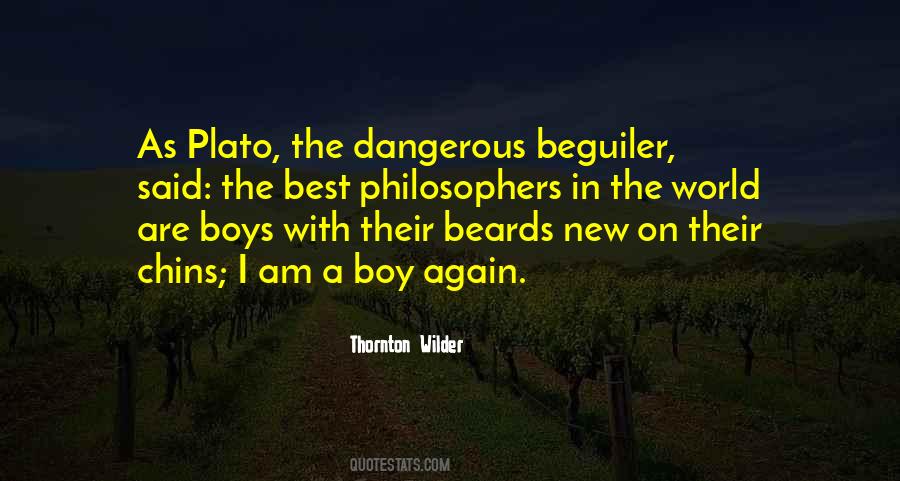 #49. Piety, then, is that which is dear to the gods, and impiety is that which is not dear to them. - Author: Plato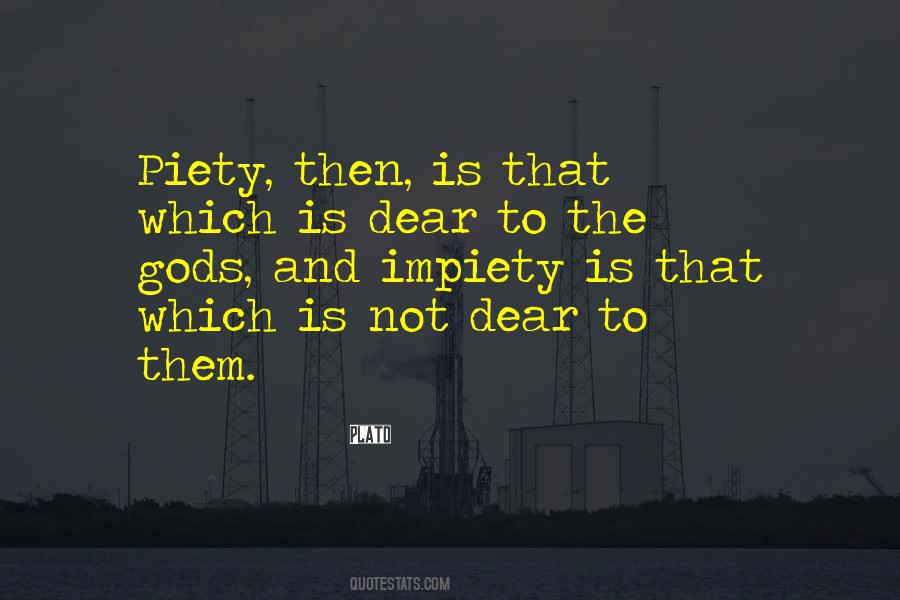 #50. Justice will be found, said Plato, when everyone does their own job, and minds their own business - Author: Martin Cohen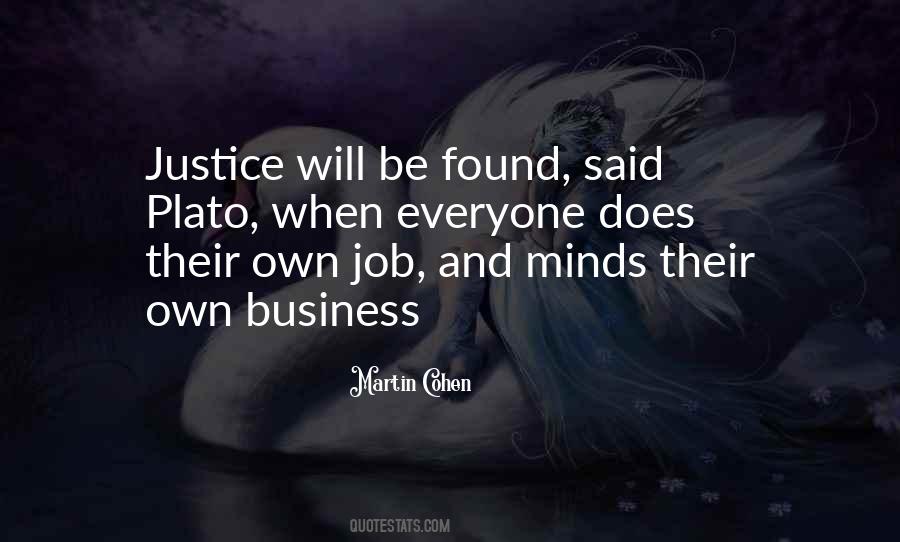 #51. The price good men pay for indifference to public affairs is to be ruled by evil men. - Author: Plato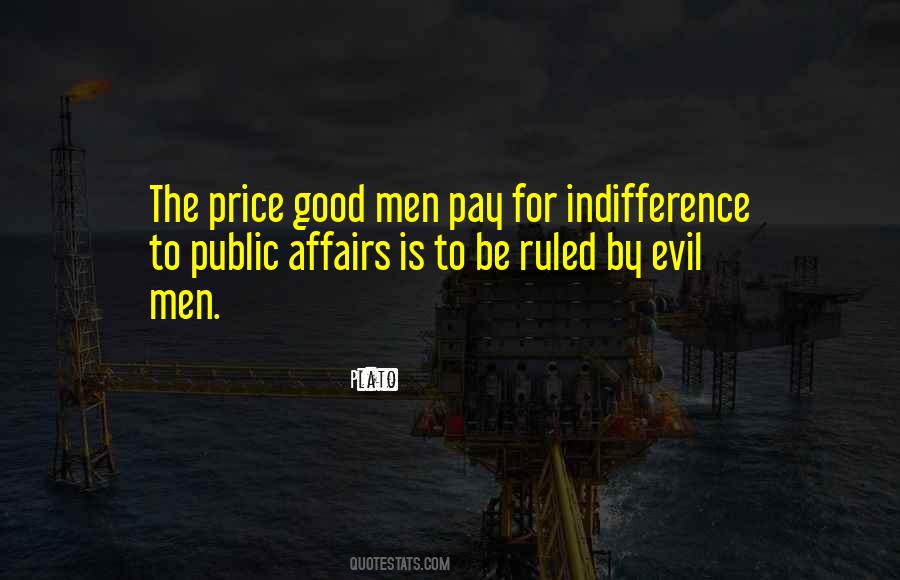 #52. For the object of education is to teach us to love beauty. - Author: Plato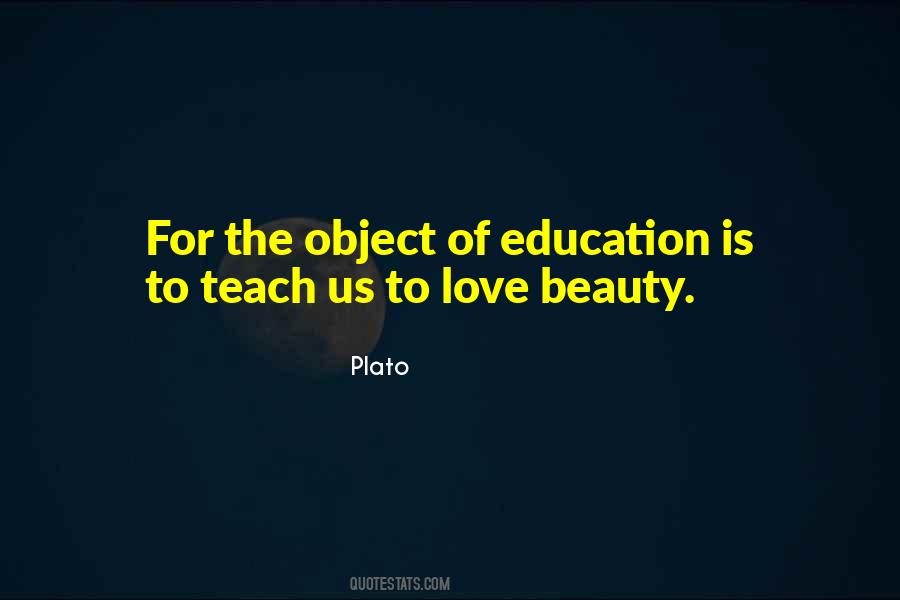 #53. Then the lover, who is true and no counterfeit, must of necessity be loved by his love. - Author: Plato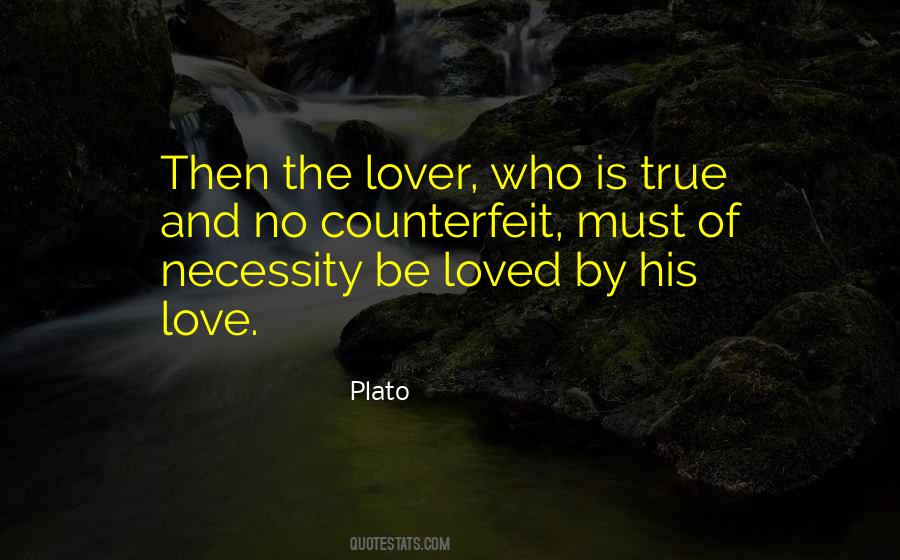 #54. Philosophy is the highest music. - Author: Plato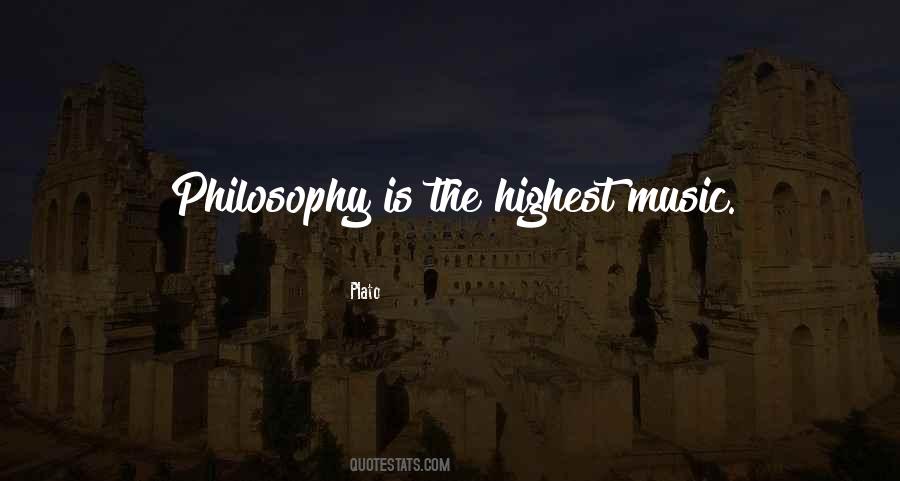 #55. All learning is in the learner, not the teacher. - Author: Plato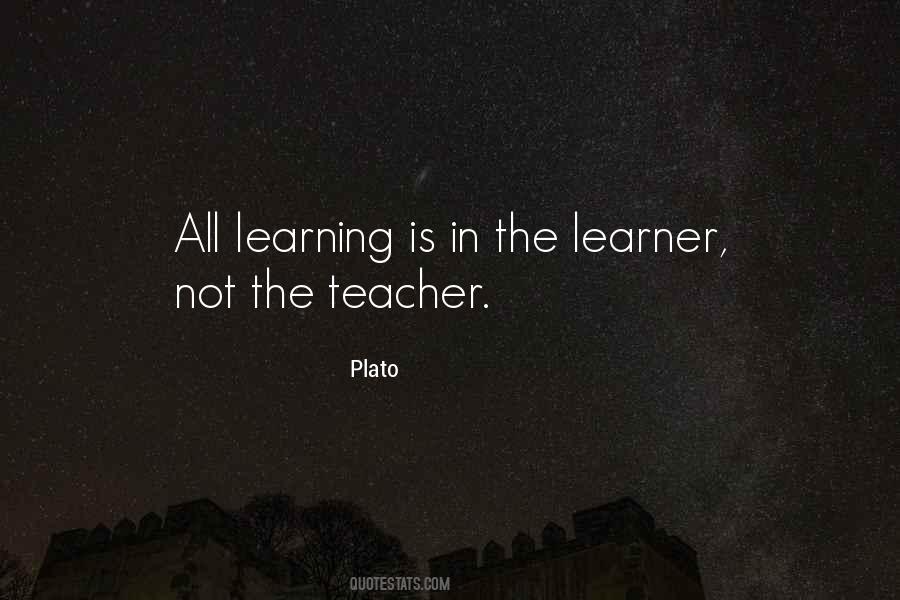 #56. Haven't you noticed that opinion without knowledge is always a poor thing? At the best it is blind - isn't anyone who holds a true opinion without understanding like a blind man on the right road? - Author: Plato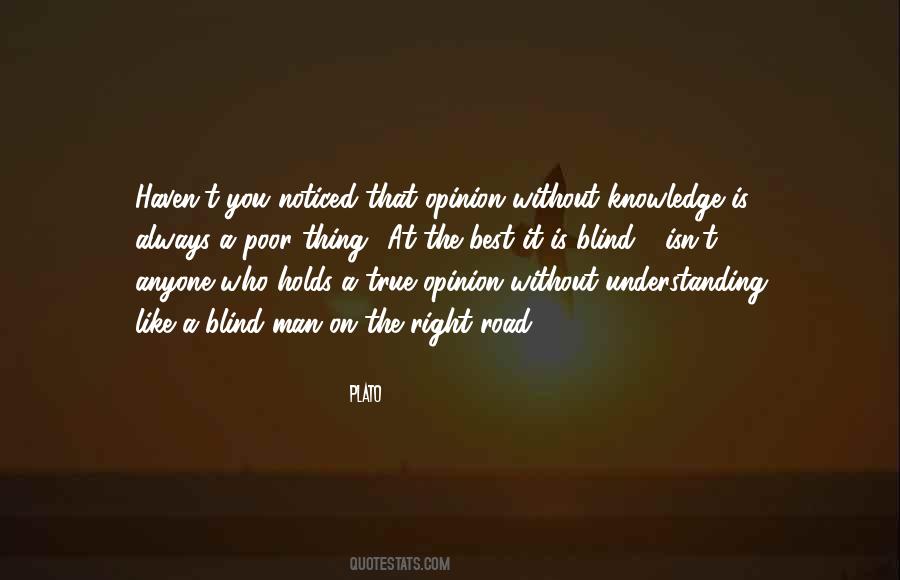 #57. If a painter, then, paints a picture of an ideally beautiful man, complete to the last detail, is he any the worse painter because he cannot show that such a man could really exist? - Author: Plato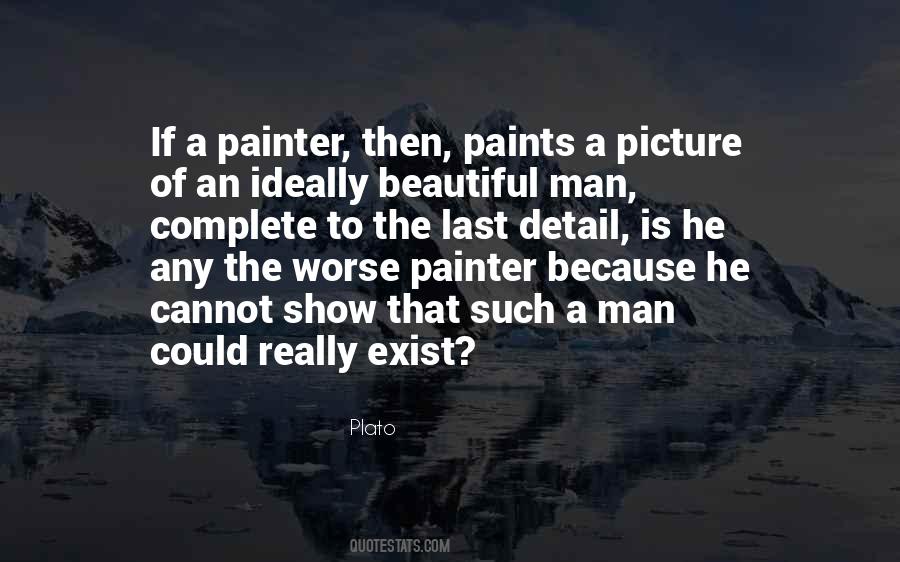 #58. Only a philosopher's mind grows wings, since its memory always keeps it as close as possible to those realities by being close to which the gods are divine. - Author: Plato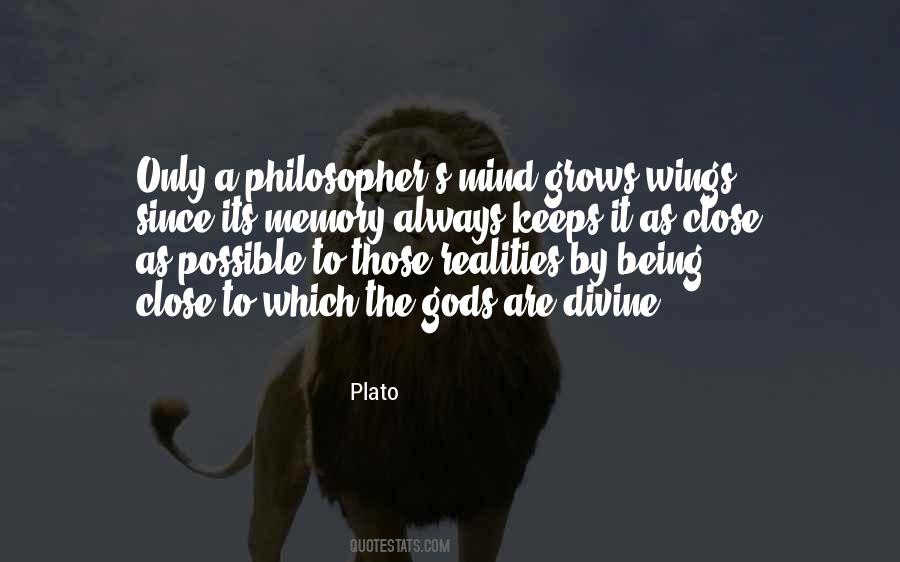 #59. Plato's Symposium shows that flirtation and philosophy can further one another. - Author: Mason Cooley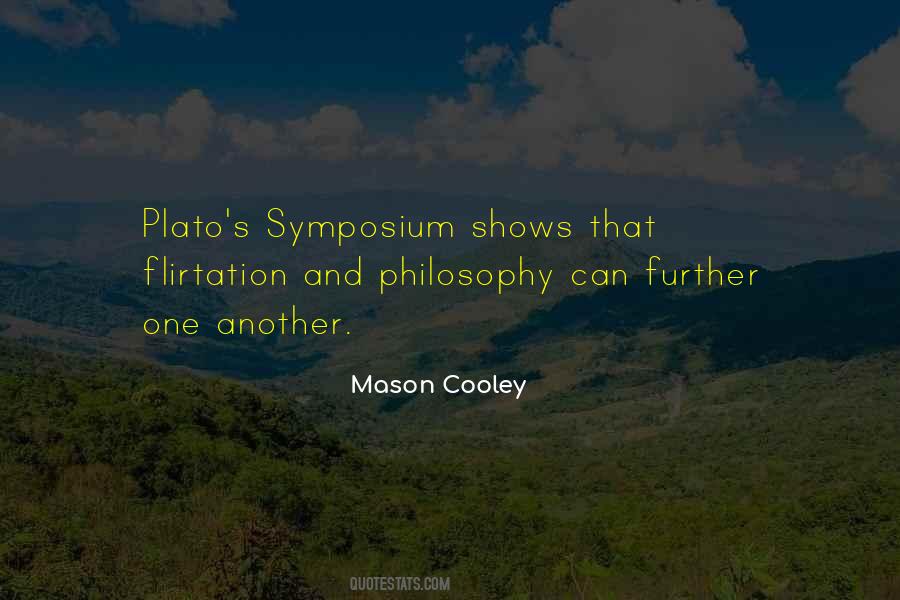 #60. The whole life of the philosopher is a preparation for death. - Author: Plato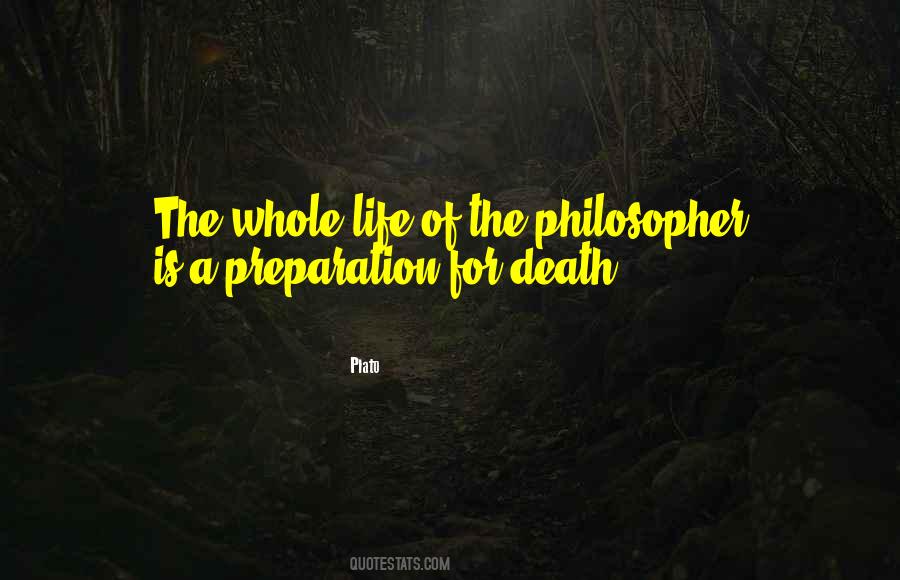 #61. It is extraordinary to think about. We still speak of Socratic or Platonic philosophy, but actually being Plato or Socrates is quite another matter. - Author: Jostein Gaarder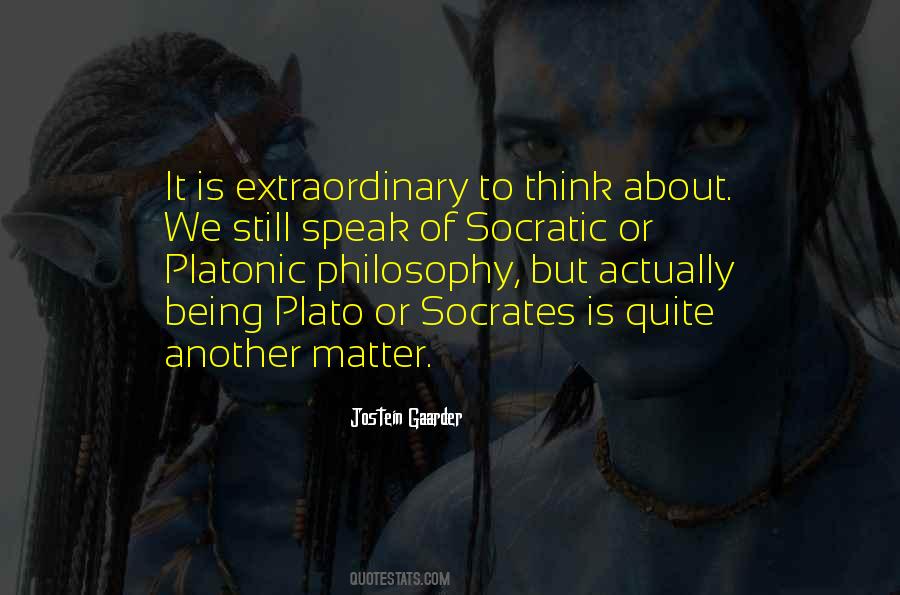 #62. As Plato: We become more worthy the more we bend our minds to the impersonal. We become better as we take in the universe, thinking more about the largeness that it is and laugh about the smallness that is us. - Author: Rebecca Goldstein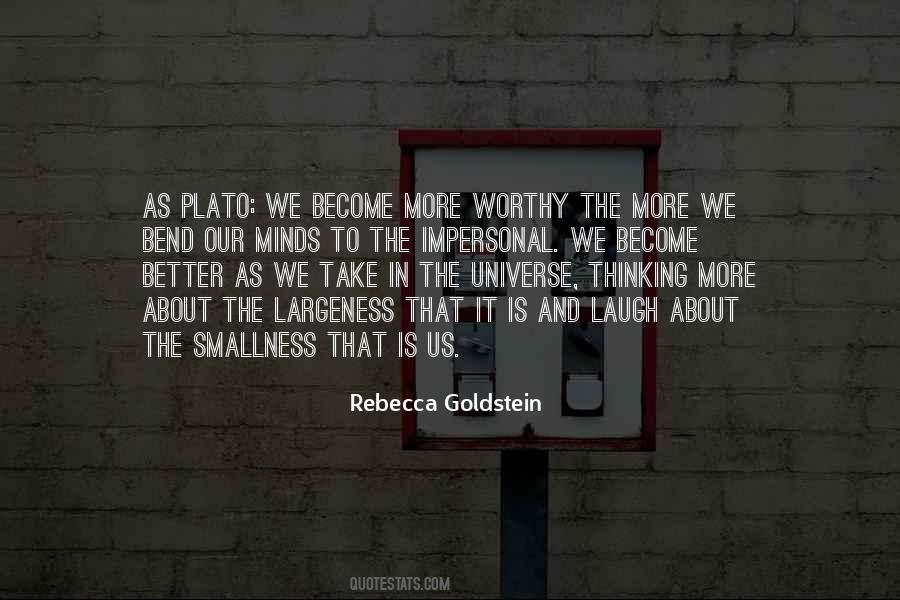 #63. An over examination of life can deter you from life itself - Author: Ilyas Kassam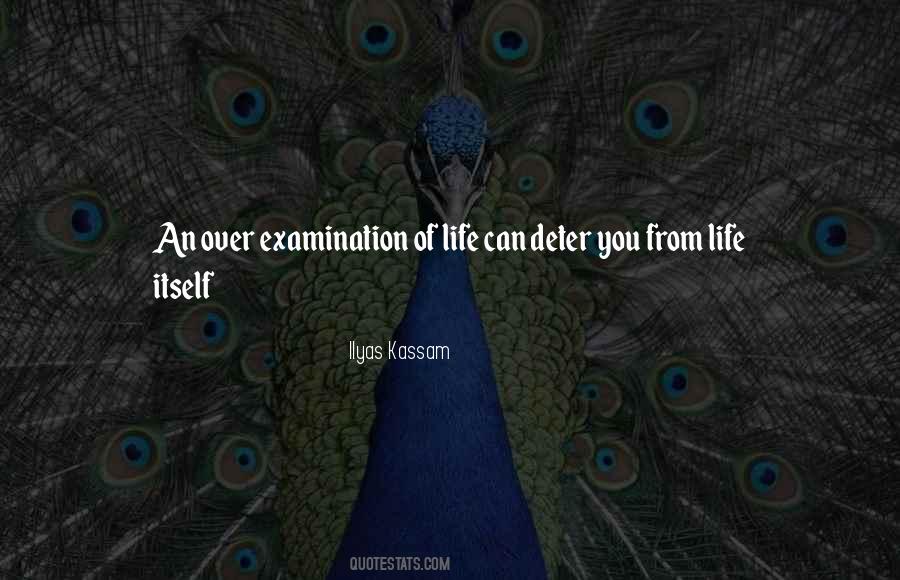 #64. One of the penalties of refusing to participate in politics is that you end up being governed by your inferiors. - Author: Plato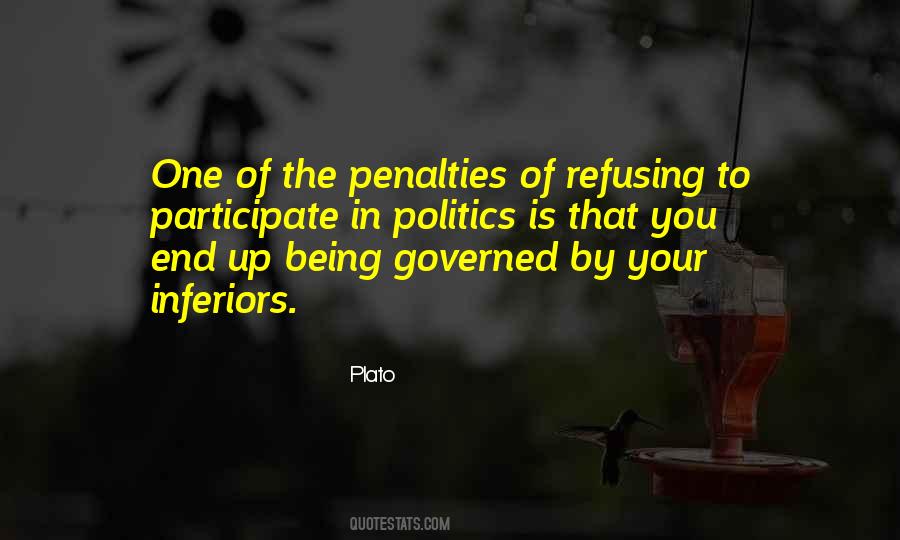 #65. There is a ... matter - much more valuable and divine than natural philosophy ... On this matter I must speak to you in enigmas. - Author: Plato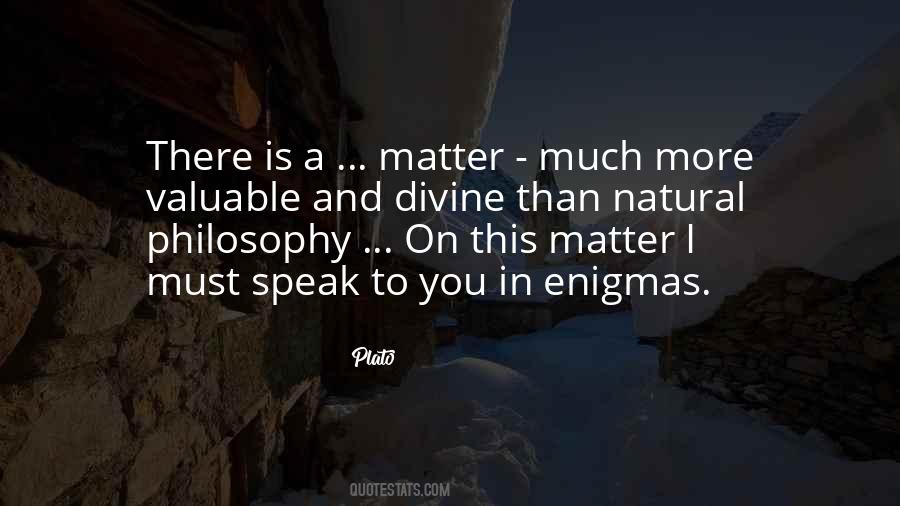 #66. In general, I distrust philosophy. Plato recommended chasing poets from the city; the 'great' Heidegger was a Nazi; Lukacs was a communist; and J. P. Sartre wrote: 'Any anti-communist is a dog.' - Author: Claude Simon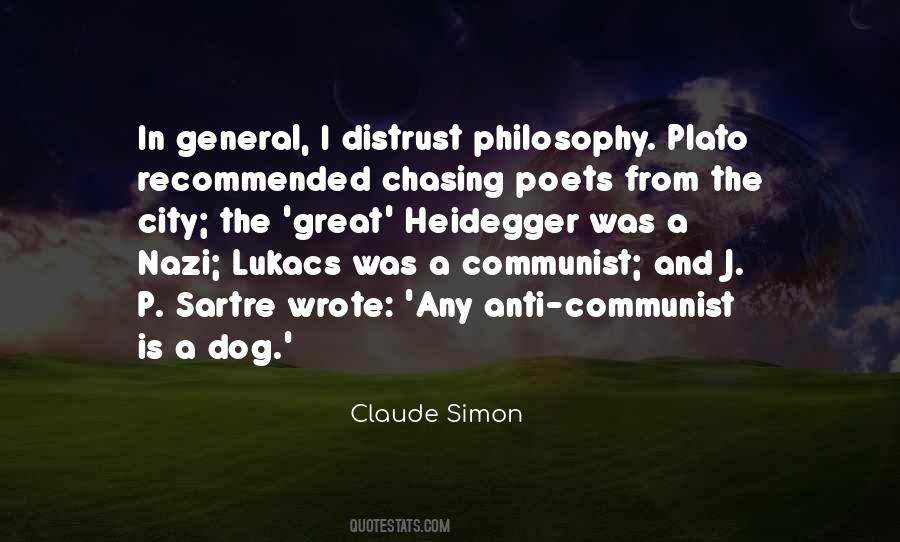 #67. In Plato's opinion, man was made for philosophy; in Bacon's opinion, philosophy was made for man. - Author: Thomas B. Macaulay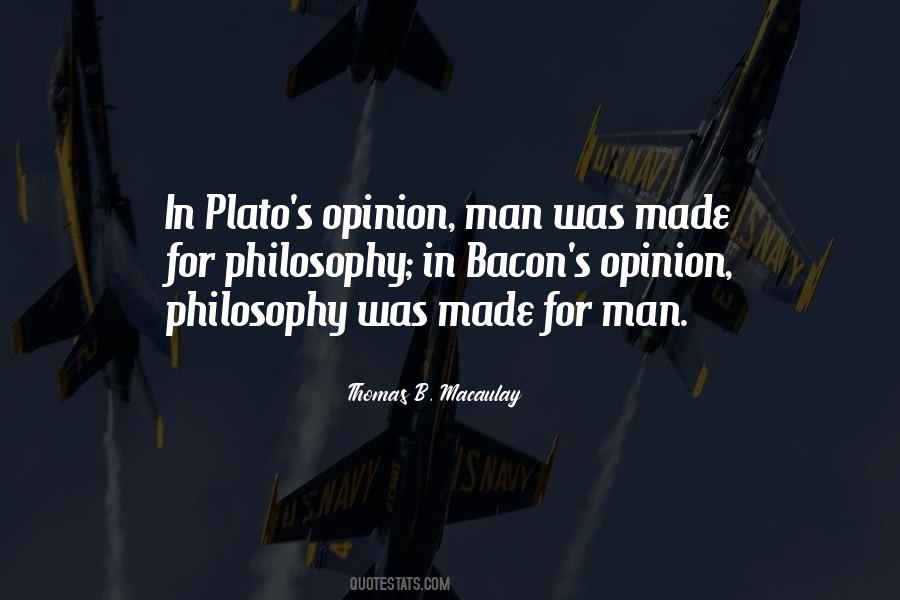 #68. Plato and Aristotle are my teachers. Even Kant is my teacher, but my greatest teacher is my failures. - Author: Debasish Mridha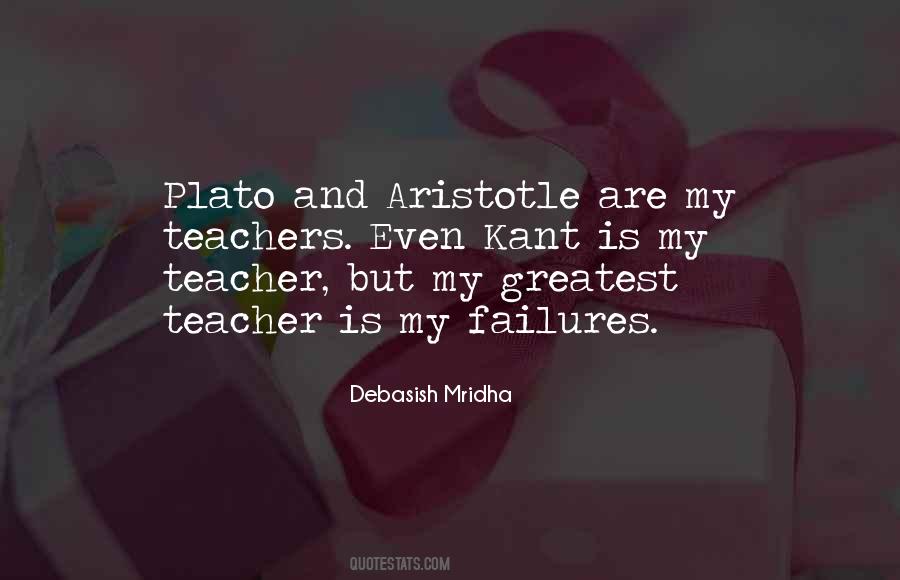 #69. [O]ther thinkers have philosophised since the time of Plato, but that does not destroy the interest and beauty of his philosophy - Author: Frederick Charles Copleston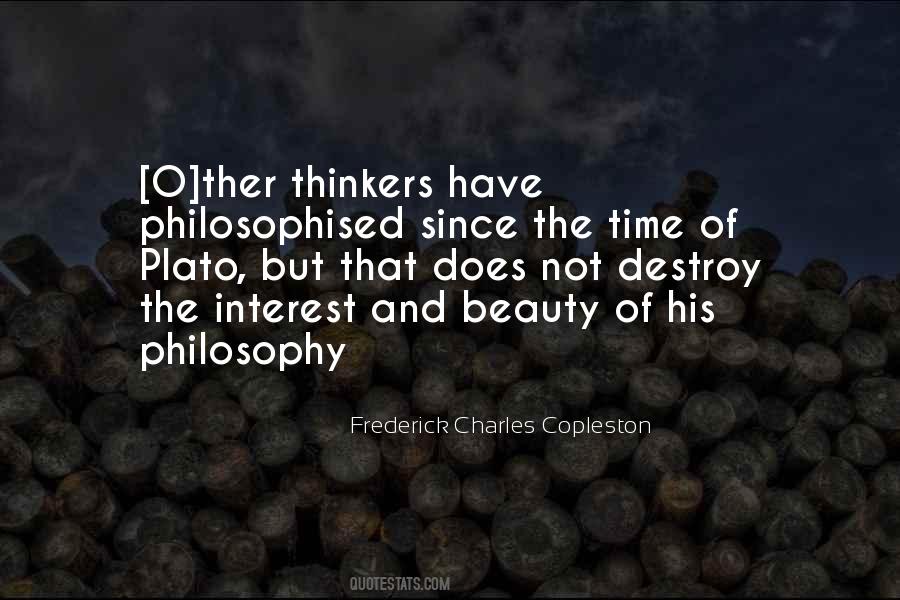 #70. There is a constant suspicion that headache and giddiness are to be ascribed to philosophy, and hence all practising or making trial of virtue in the higher sense is absolutely stopped; for a man is always fancying that he is being made ill, and is in constant anxiety about the state of his body. - Author: Plato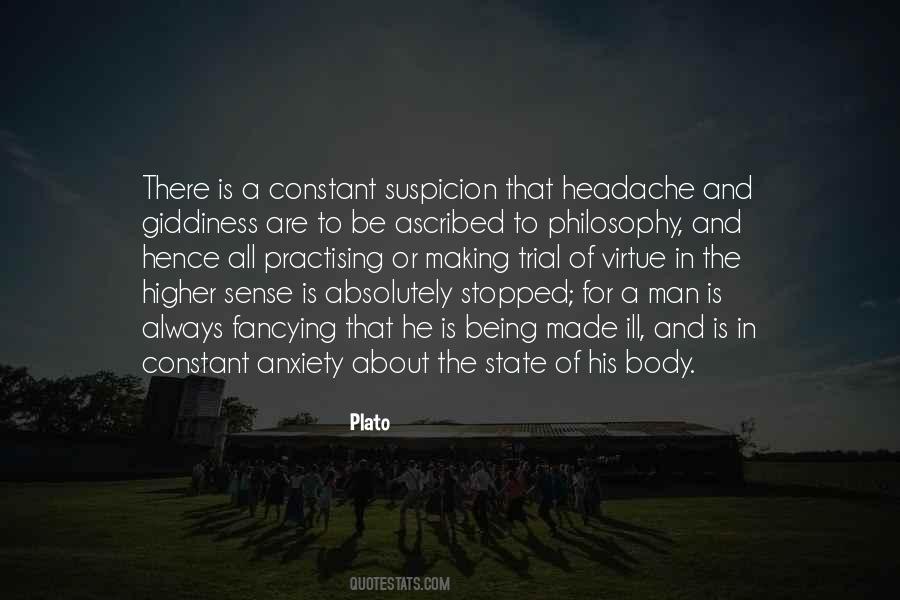 #71. Geometry will draw the soul toward truth and create the spirit of philosophy. - Author: Plato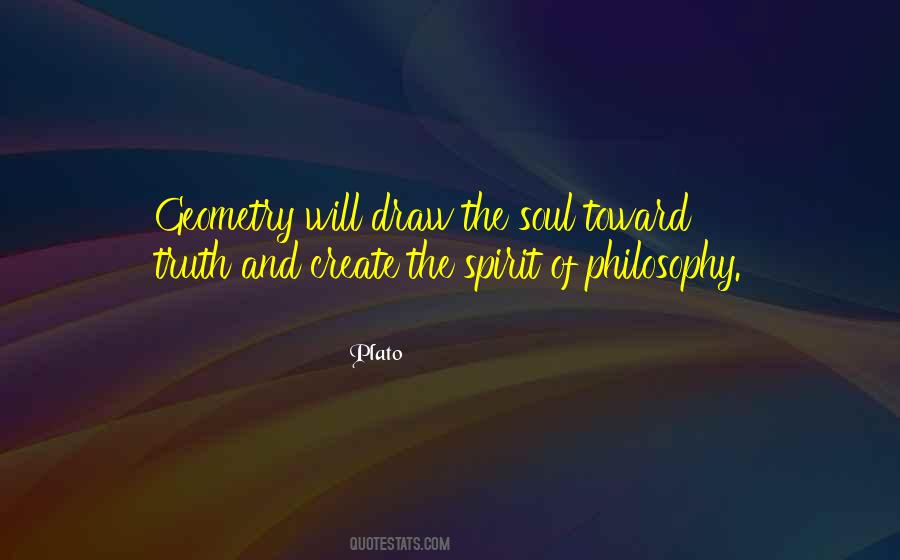 #72. Musical training is a more potent instrument than any other, because rhythm and harmony find their way into the inward places of the soul. - Author: Plato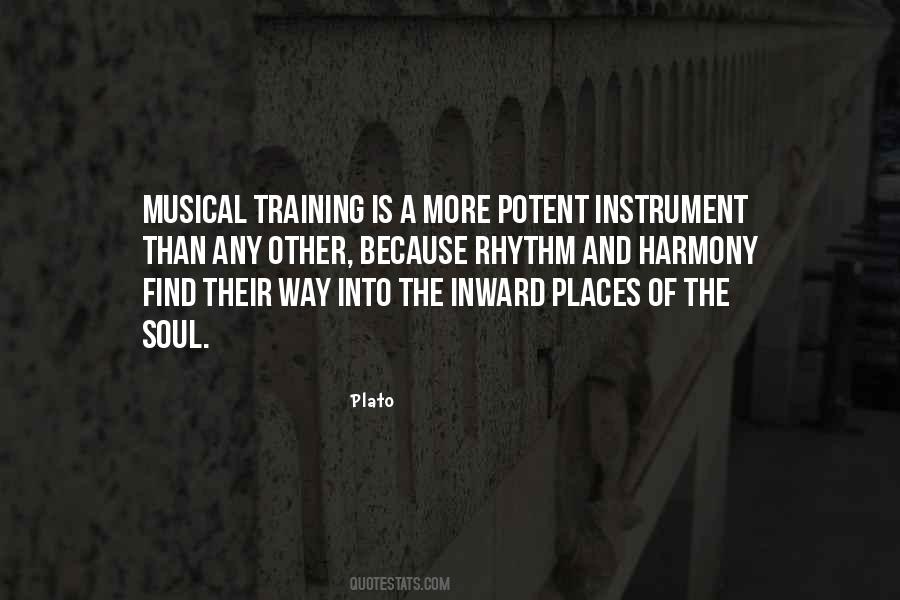 #73. Wise men speak because they have something to say; fools because they have to say something. - Author: Plato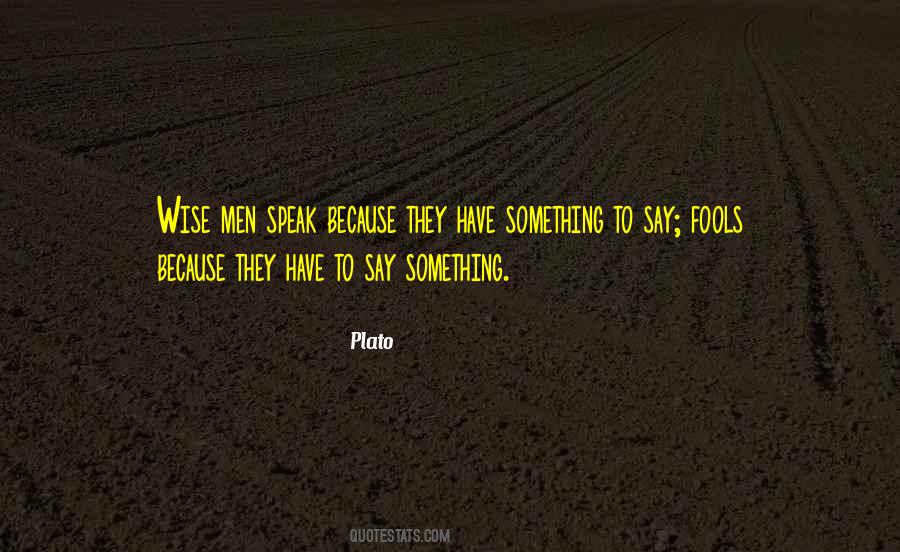 #74. God is a geometrician. - Author: Plato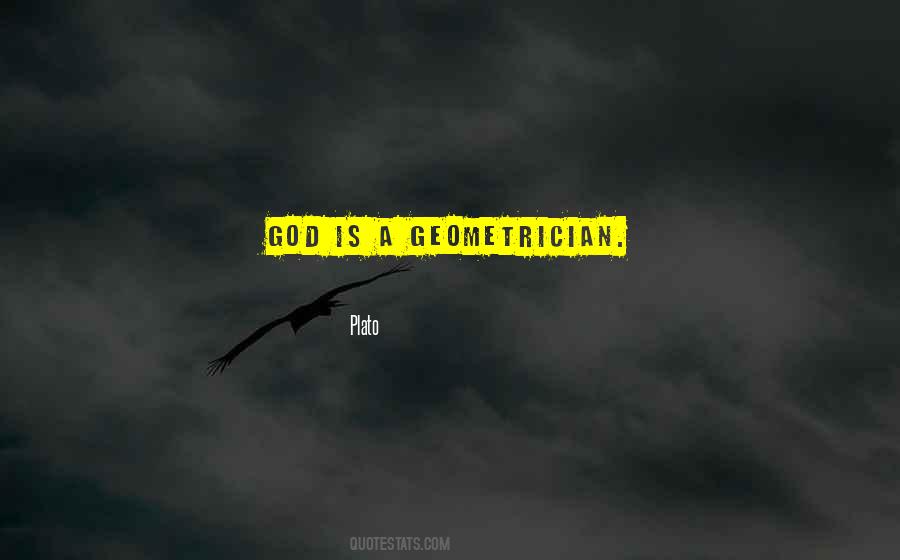 #75. Like mythology, Greek philosophy has a tendency to personify ideas. And the Sophist is not merely a teacher of rhetoric for a fee of one or fifty drachmae (Crat.), but an ideal of Plato's in which the falsehood of all mankind is reflected. - Author: Plato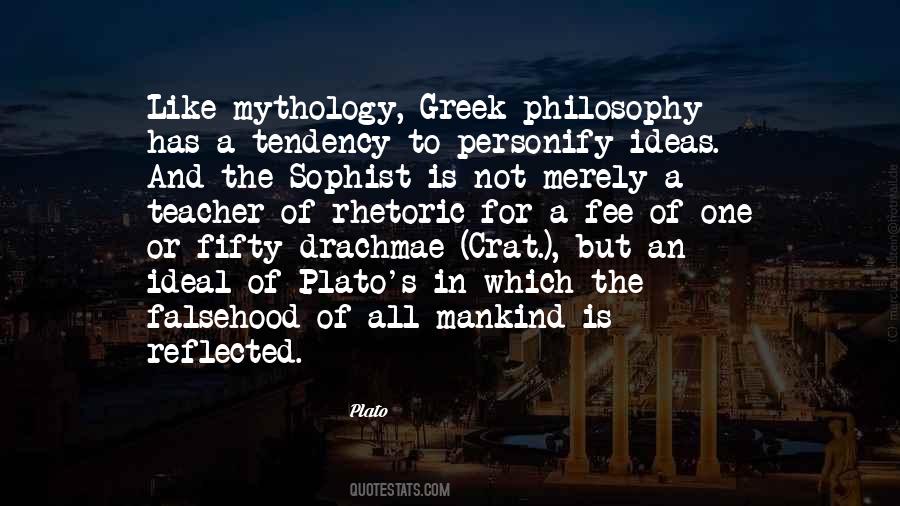 #76. My metaphysical thinking is more in alignment with Plato rather than Aristotle's."


~R. Alan Woods [2013] - Author: R. Alan Woods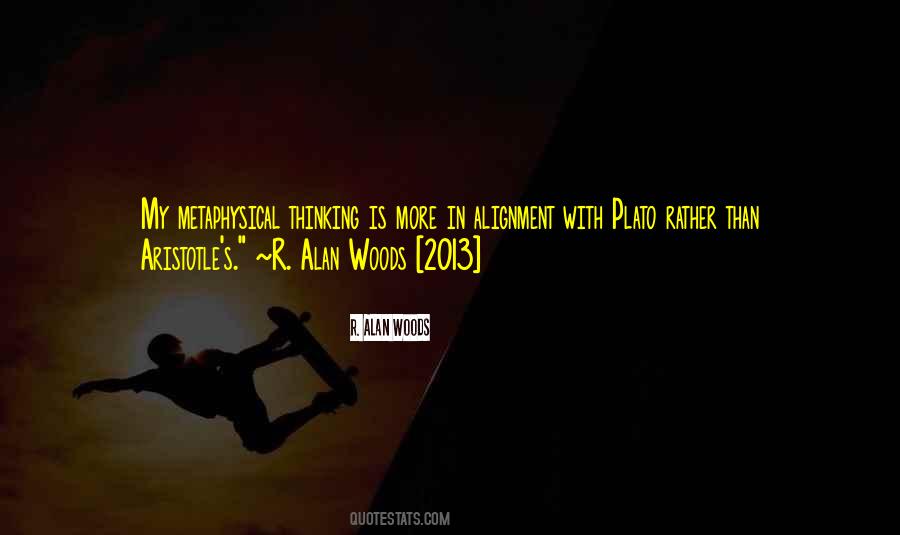 #77. Wars and revolutions and battles, you see, are due simply and solely to the body and its desires. All wars are undertaken for the acquisition of wealth; and the reason why we have to acquire wealth is the body, because we are slaves in its service. - Author: Plato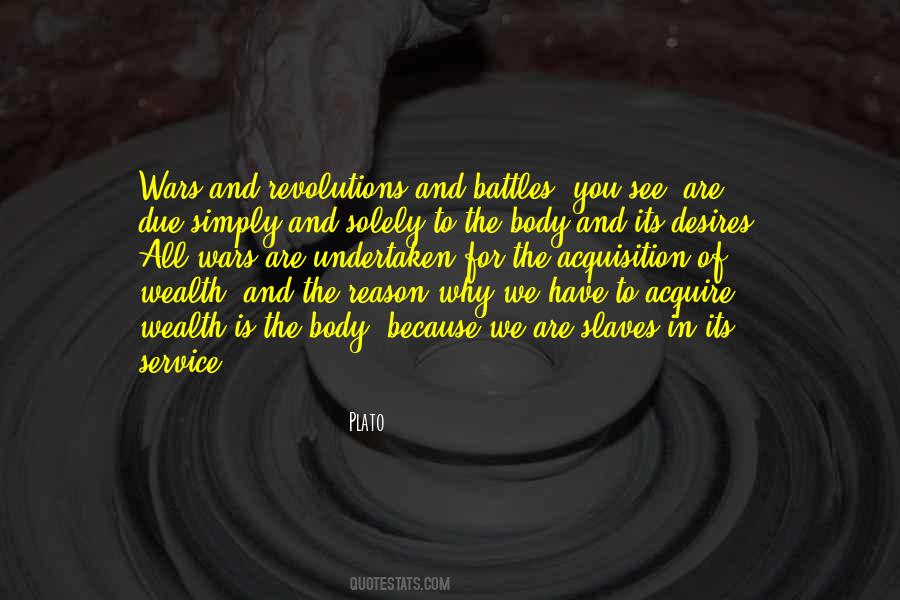 #78. There is no other start to philosophy but wonder. - Author: Plato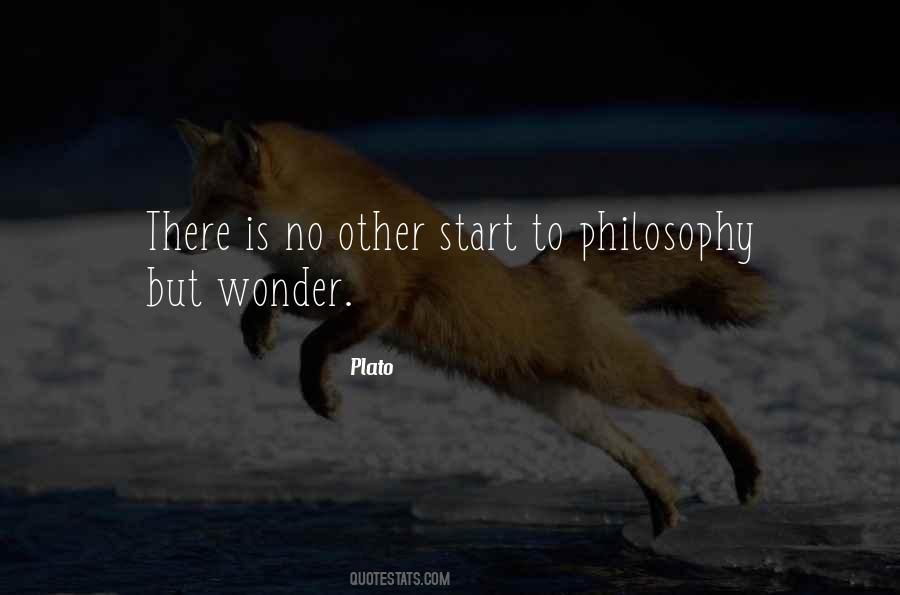 #79. Plato claimed that we were all joined to someone else once, we were humans with four arms and four legs, and a head of two faces, but we were so powerful we threatened to topple the Gods. So they split us from our sole mates down the middle, and doomed us to live forever without our counterparts - Author: Sarah Crossan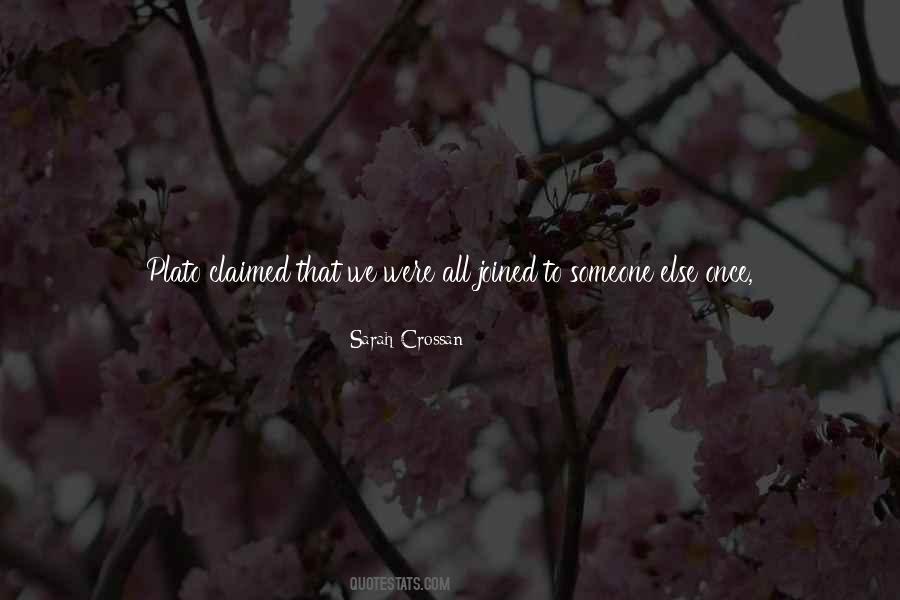 #80. When I left home after graduating high school, I left as a migrant agricultural worker with a Modern Library edition of Plato in my duffel bag. It sounds kind of crazy, but I loved it. I loved the stuff. Before I knew there was a subject called philosophy, I loved it. - Author: Dallas Willard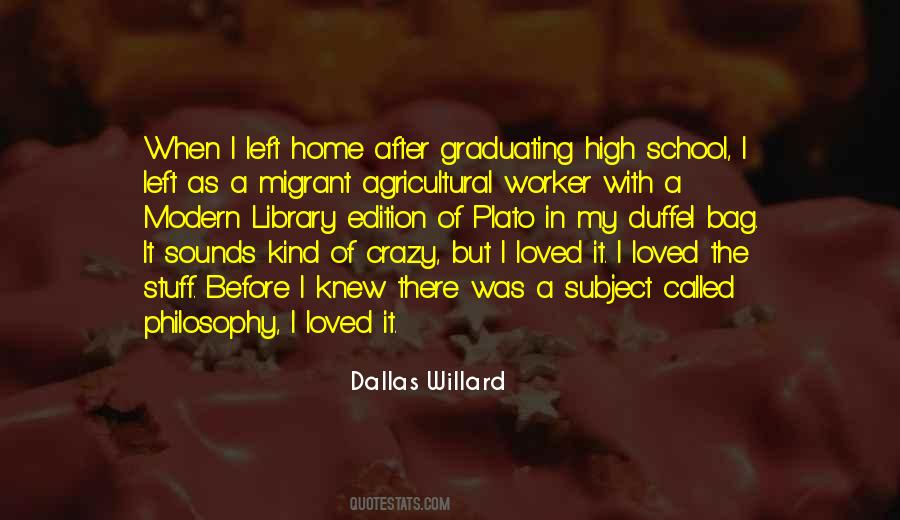 #81. If it were necessary either to do wrong or to suffer it, I should choose to suffer rather than do it. - Author: Plato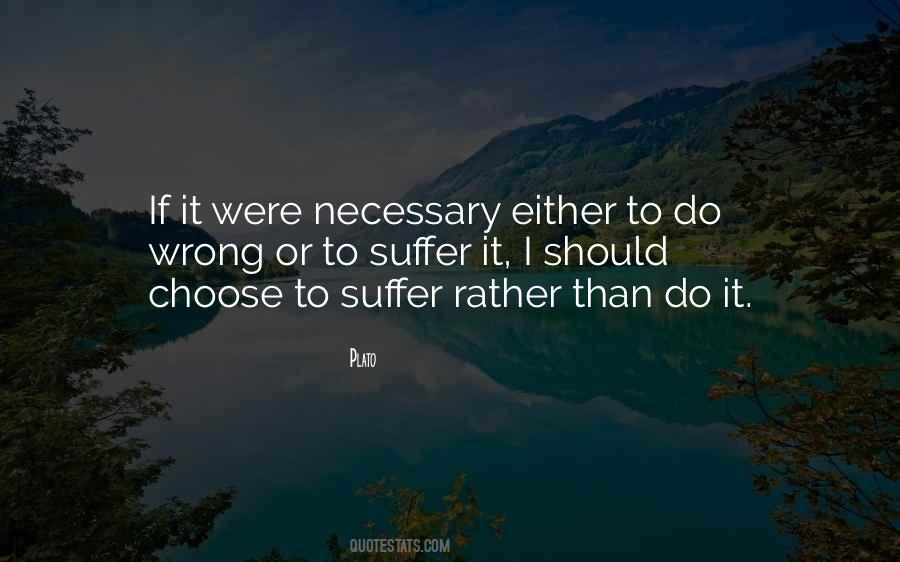 #82. The safest general characterization of the European philosophical tradition is that it consists of a series of footnotes to Plato. - Author: Alfred North Whitehead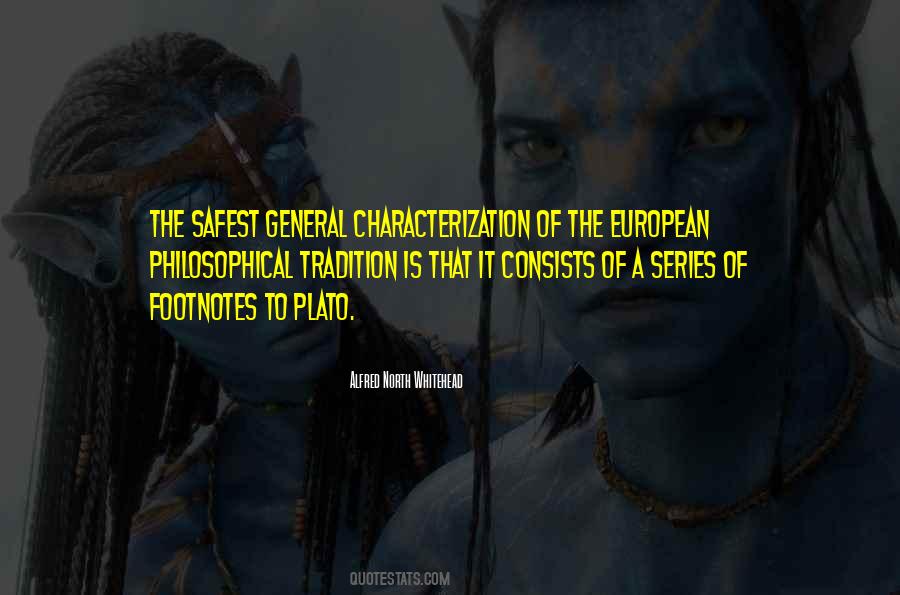 #83. Philosophy does not regard pedigree, she received Plato not as a noble, but she made him one. - Author: Seneca The Younger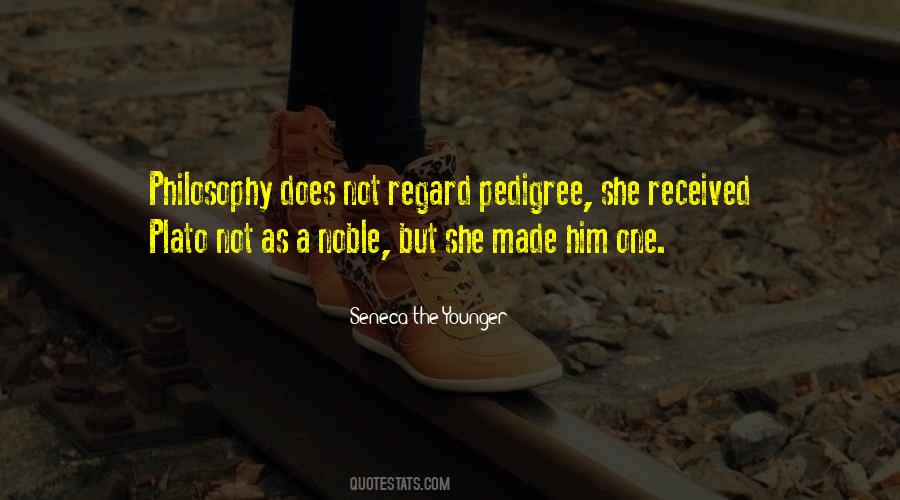 #84. I would teach children music, physics, and philosophy; but most importantly music, for the patterns in music and all the arts are the keys to learning - Author: Plato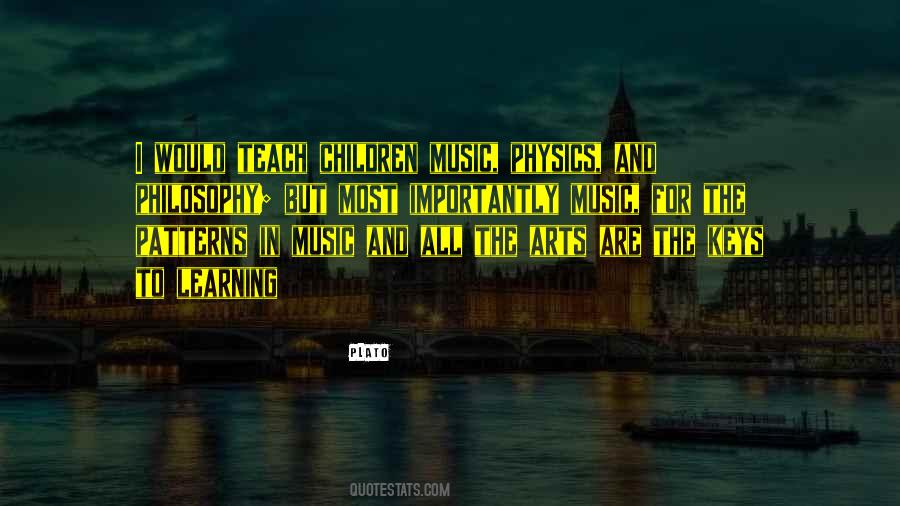 #85. When a man is out of his depth, whether he has fallen into a little swimming-bath or into mid-ocean, he has to swim all the same. - Author: Plato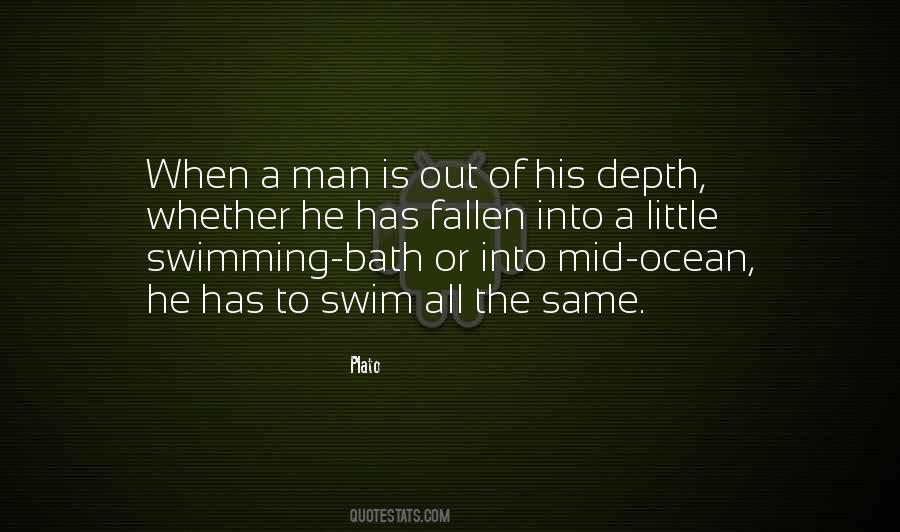 #86. From the cross-cultural hermeneutical point of view, there is just one philosophy, which has been practiced at various times and places around the world. From this perspective, comparing Nietzsche and Zen is not fundamentally different from comparing Nietzsche to Plato. - Author: Andre Van Der Braak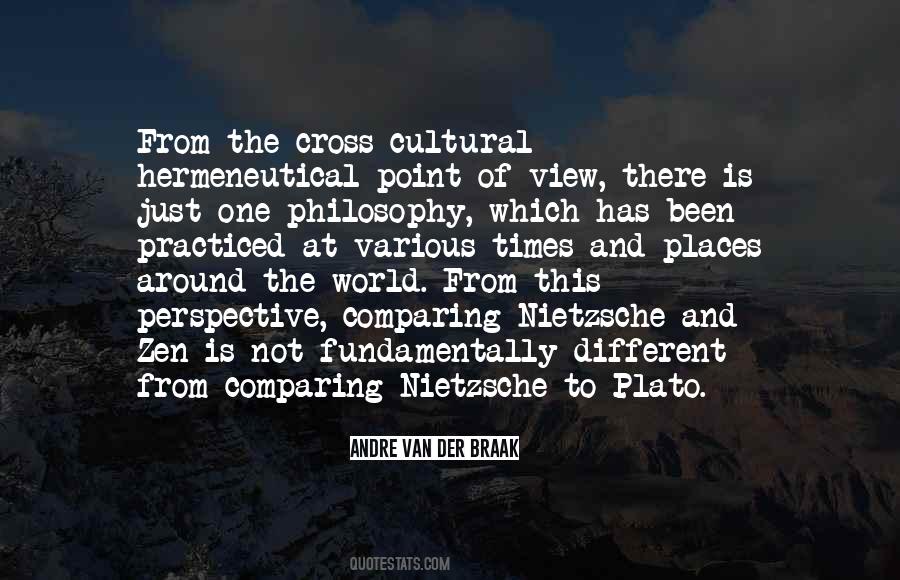 #87. Plato's cave is full of freaks. - Author: Jack Johnson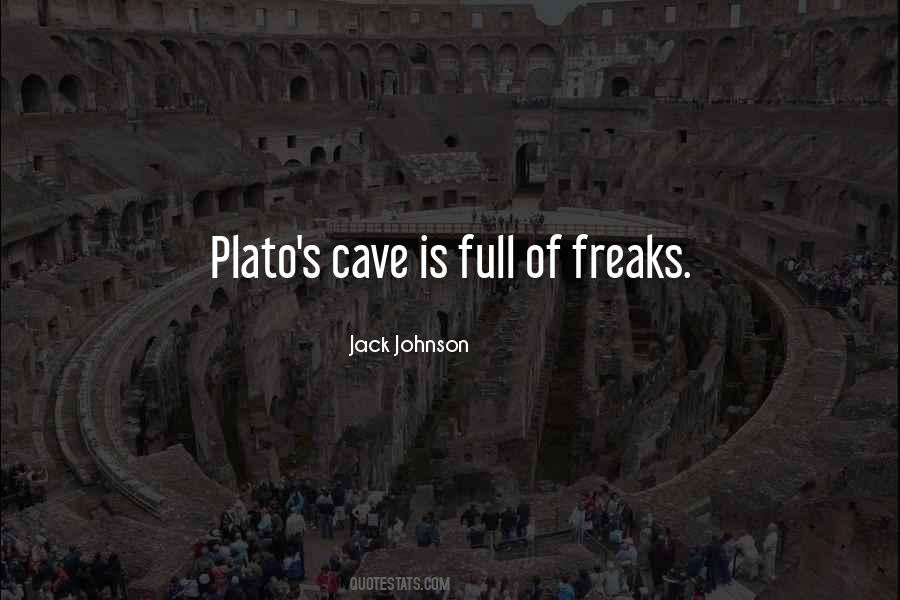 #88. One should turn towards the main ocean of the-beautiful-in-the-world so that one may by, contemplation of this Form, bring forth in all their splendor many fair fruits of discourse and meditation in a plenteous crop of philosophy. - Author: Plato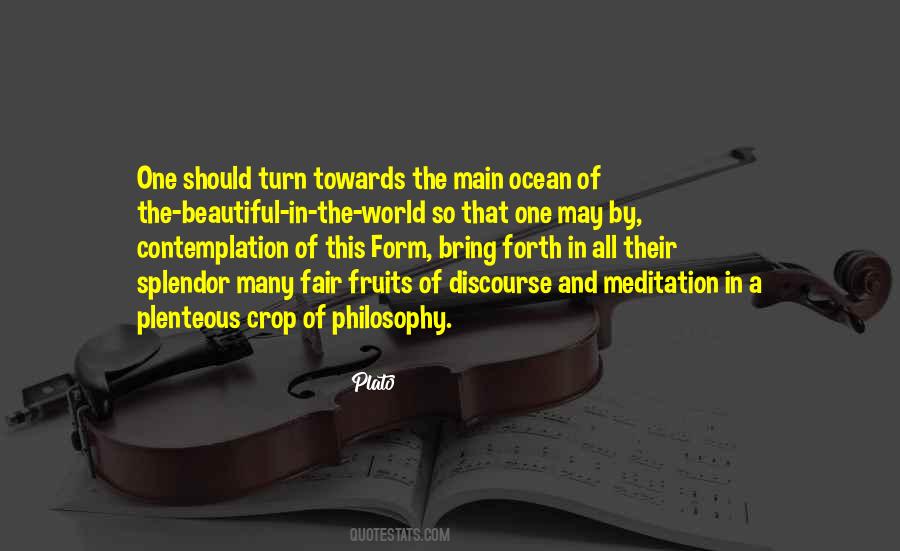 #89. Your friend Plato holds that commonwealths will only be happy when either philosophers rule or rulers philosophize: how remote happiness must appear when philosophers won't even deign to share their thoughts with kings. - Author: Thomas More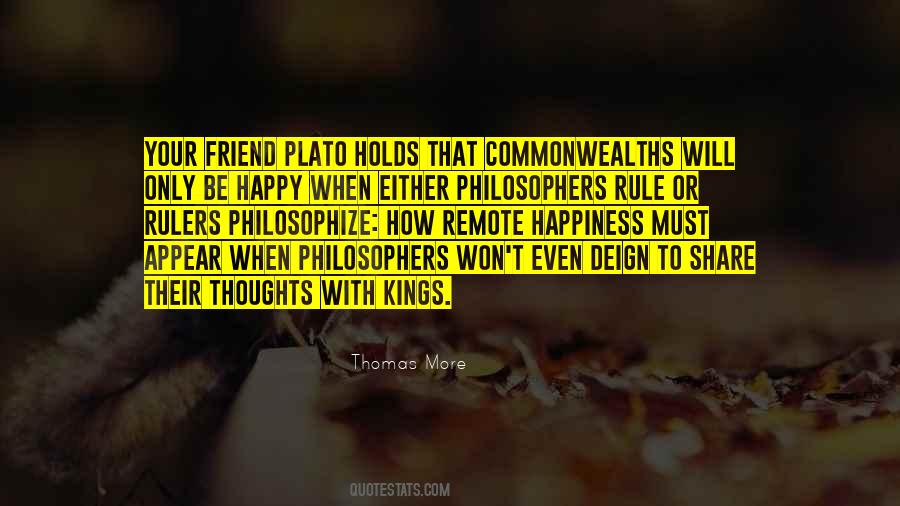 #90. The Republic isn't as much fun as The Symposium. It's all long speeches, and nobody bursting in drunk to woo Socrates in the middle. - Author: Jo Walton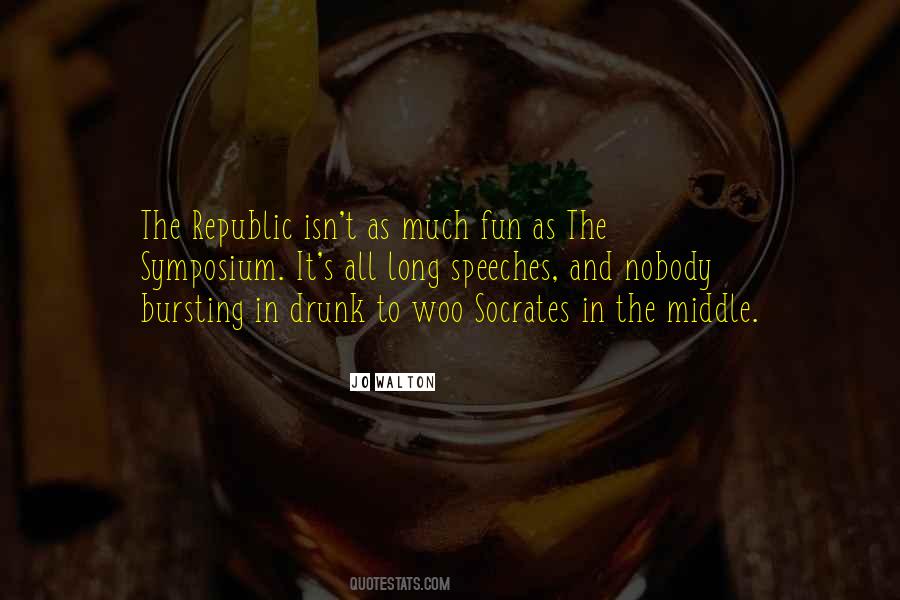 #91. Have you ever sensed that our soul is immortal and never dies? - Author: Plato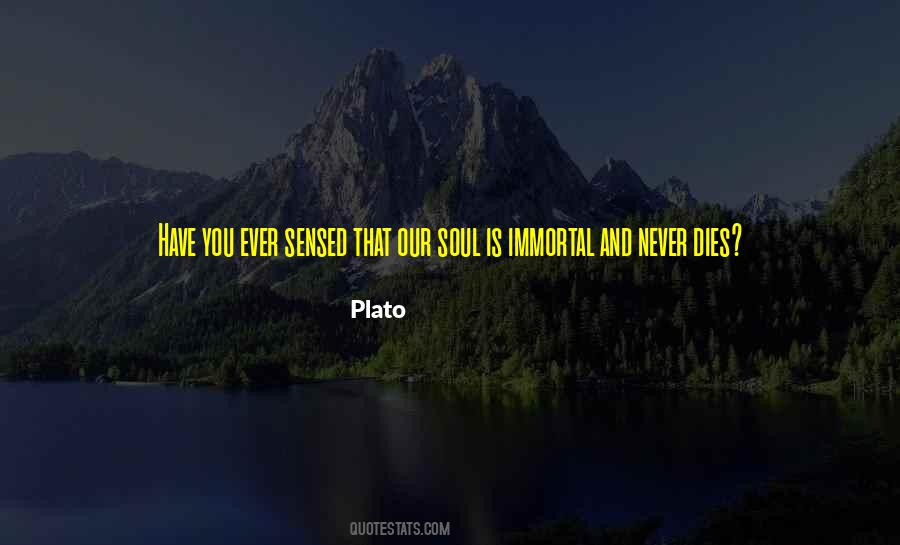 #92. All of Western philosophy is but a footnote to Plato. - Author: Alfred North Whitehead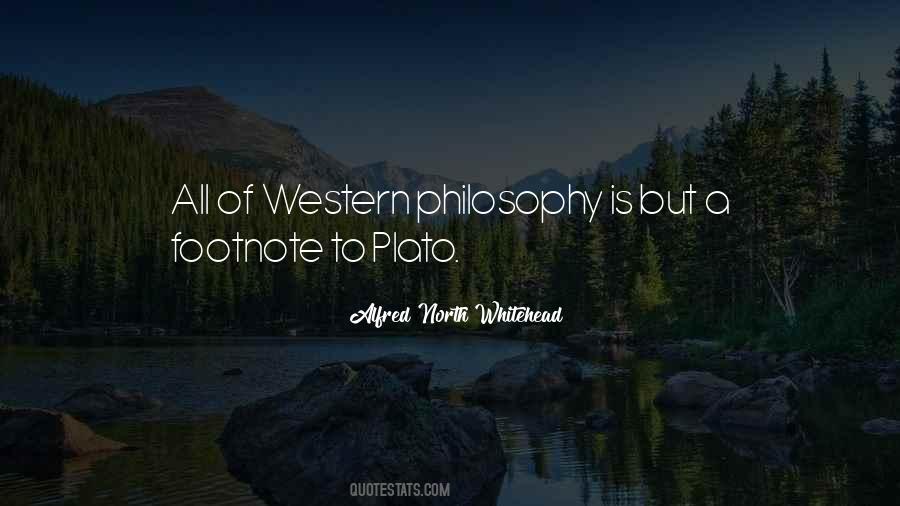 #93. There will be no end to the troubles of states, or of humanity itself, till philosophers become kings in this world, or till those we now call kings and rulers really and truly become philosophers, and political power and philosophy thus come into the same hands. - Author: Plato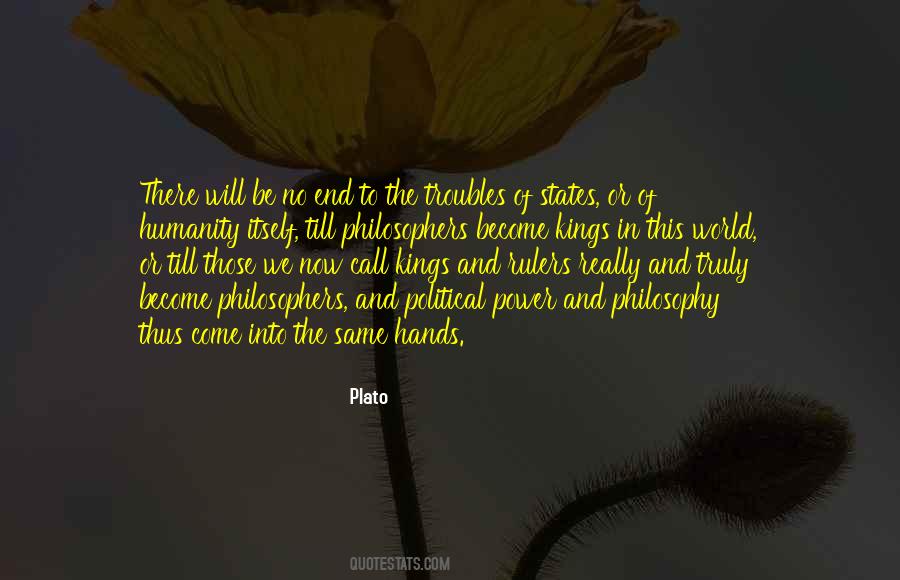 #94. Philosophy is an elegant thing, if anyone modestly meddles with it; but if they are conversant with it more than is becoming, it corrupts them. - Author: Plato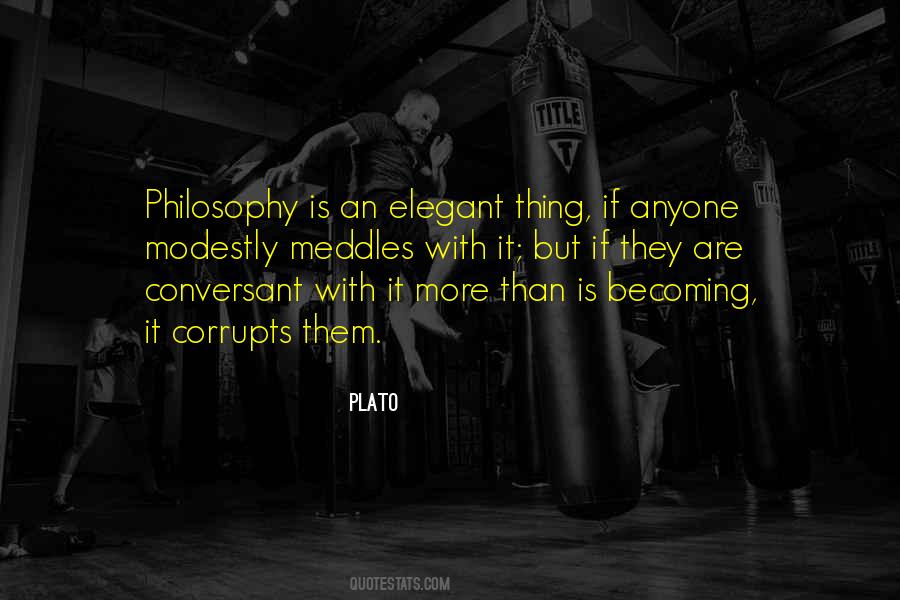 #95. Plato's philosophy is a dignified preface to future religion. - Author: Karl Wilhelm Friedrich Schlegel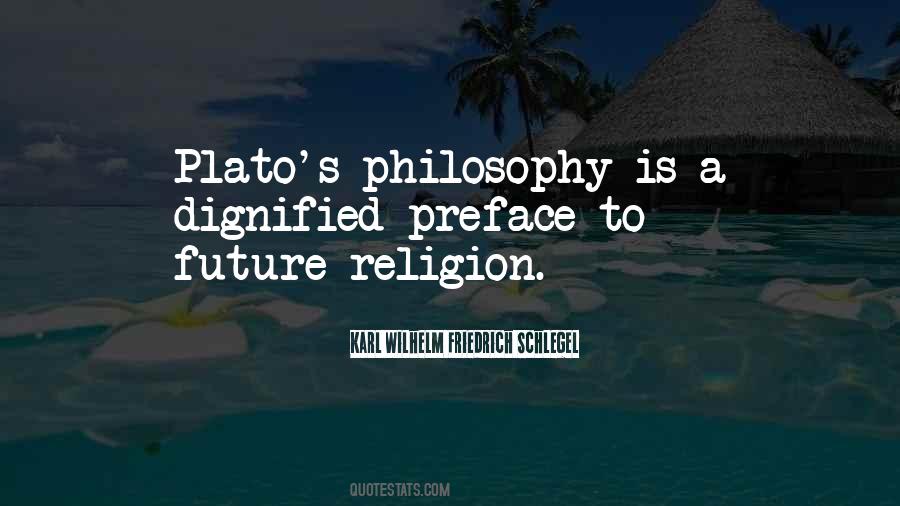 #96. Love is a madness produced by an unsatisfiable rational desire to understand the ultimate truth about the world. - Author: Plato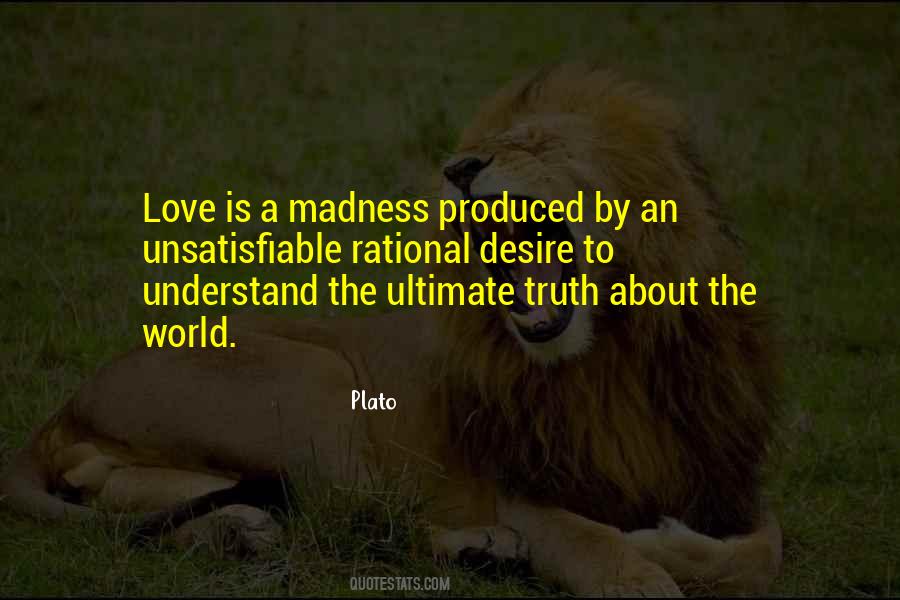 #97. [T]hose who practice philosophy in the right way are in training for dying and they fear death least of all men. - Author: Plato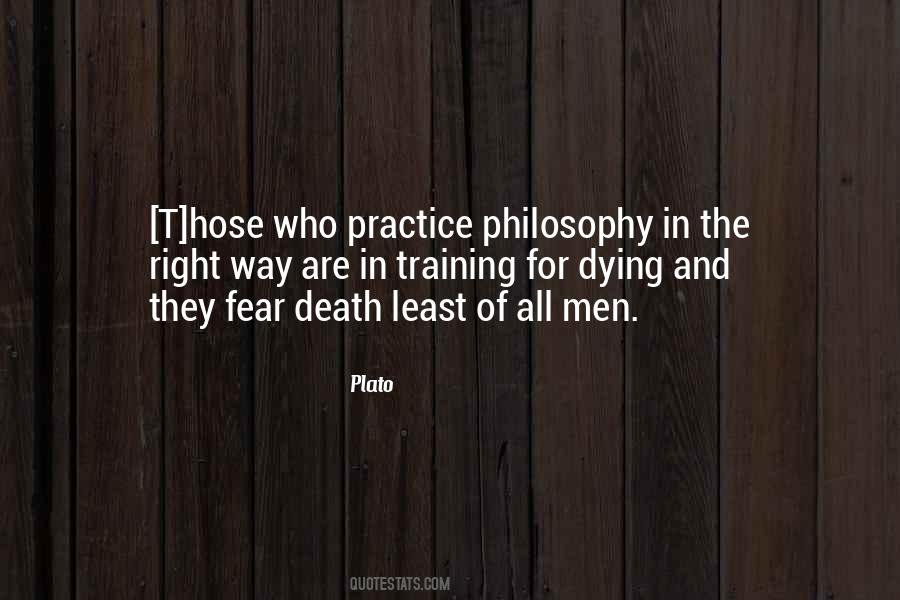 #98. Plato ... says a multitude can never philosophize and hence can never recognize the seriousness of philosophy or who really philosophizes. Attempting to influence the multitude results in forced prostitution. - Author: Allan Bloom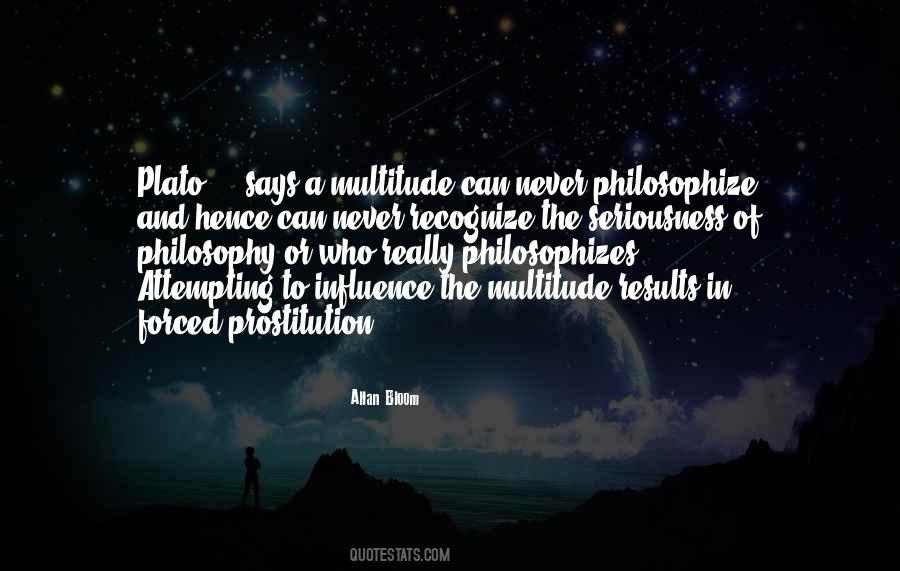 #99. It's exciting to hear them talking about poetry and science and philosophy - about Shakespeare and Milton; Newton and Einstein and Freud; about Plato and Hegel and Kant, and all the other names that echo like great church bells in my mind. - Author: Daniel Keyes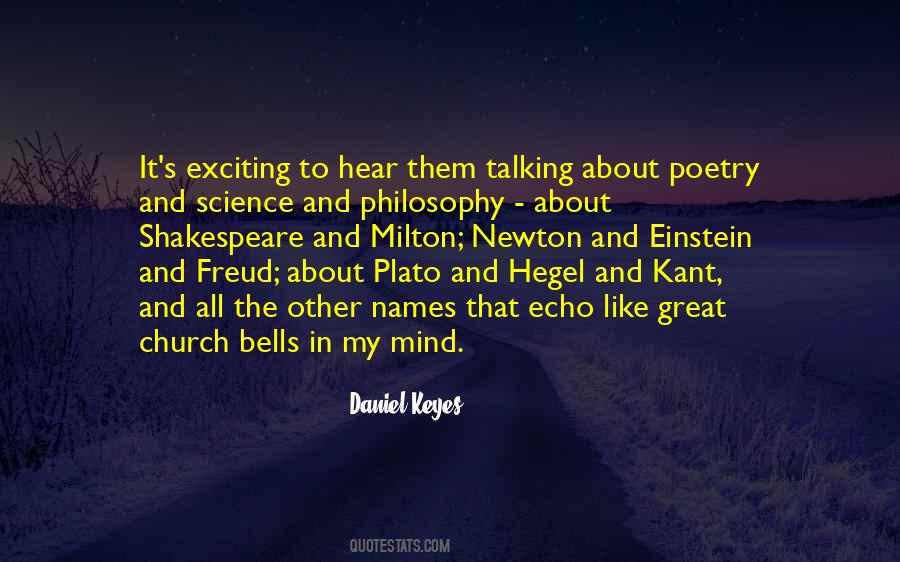 #100. Plato was a bore. - Author: Friedrich Nietzsche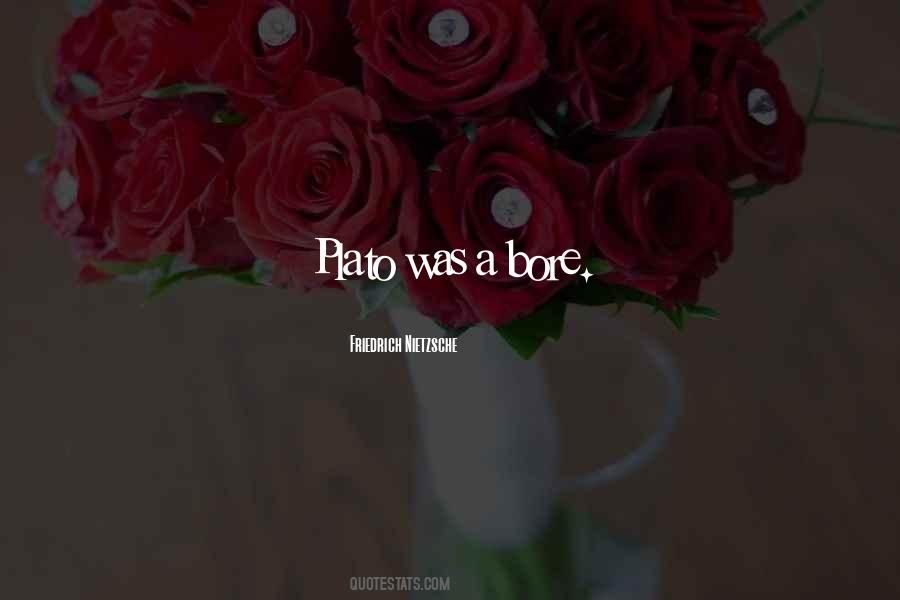 Famous Authors
Popular Topics