Overwork Famous Quotes & Sayings
List of top 48 famous quotes and sayings about overwork to read and share with friends on your Facebook, Twitter, blogs.
Top 48 Quotes About Overwork
#1. Don't overwork! Enjoy the sacred existence. - Author: Lailah Gifty Akita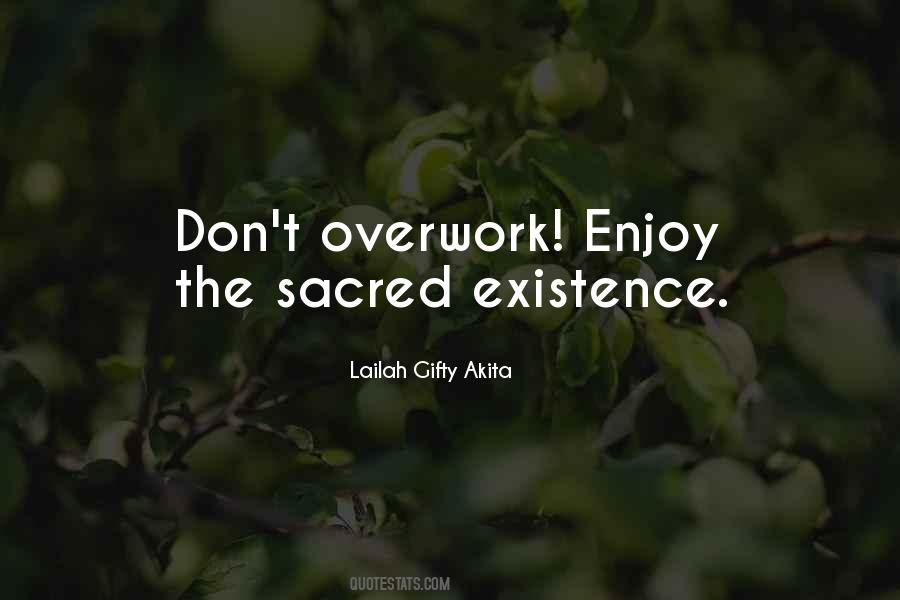 #2. Most illnesses do not, as is generally thought, come like a bolt out of the blue. The ground is prepared for years through faulty diet, intemperance, overwork, and moral conflicts, slowly eroding the subject's vitality. - Author: Paul Tournier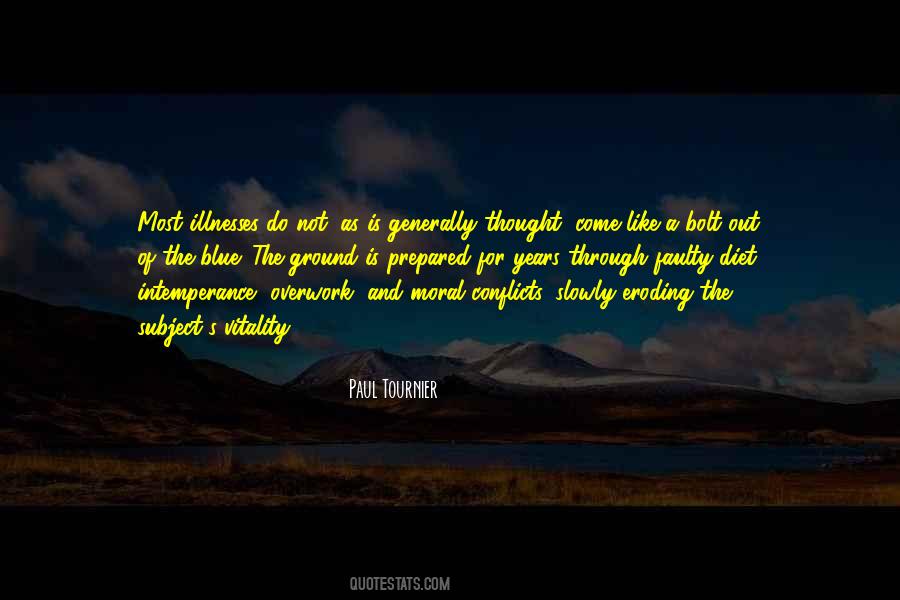 #3. It is by human avarice or human stupidity, not by the churlishness of nature, that we have poverty and overwork. - Author: C.S. Lewis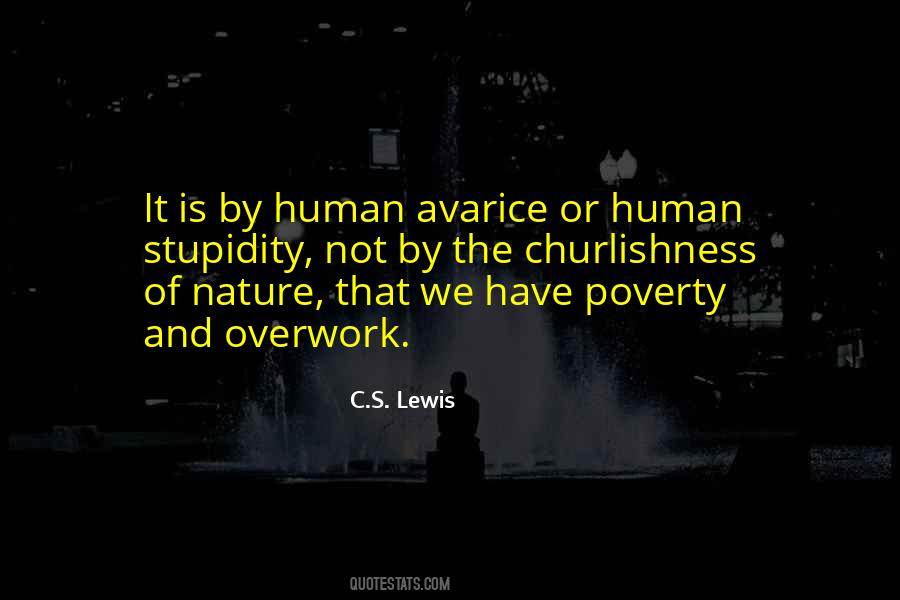 #4. Overwork can cause a break down. - Author: Lailah Gifty Akita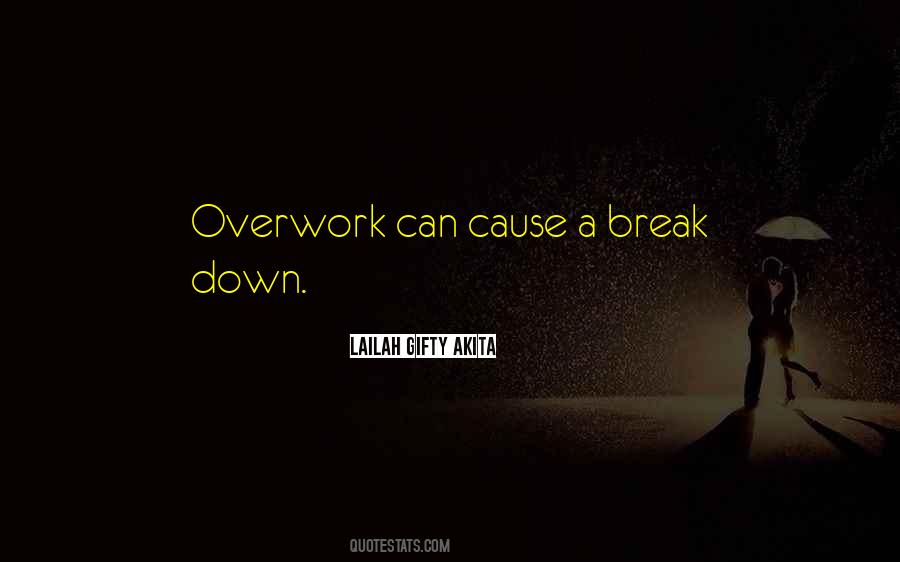 #5. I think the socialist movement, by removing many, many people from grinding stagnation and poverty and overwork, does enable people not just to lead better lives but to be better people. - Author: Christopher Hitchens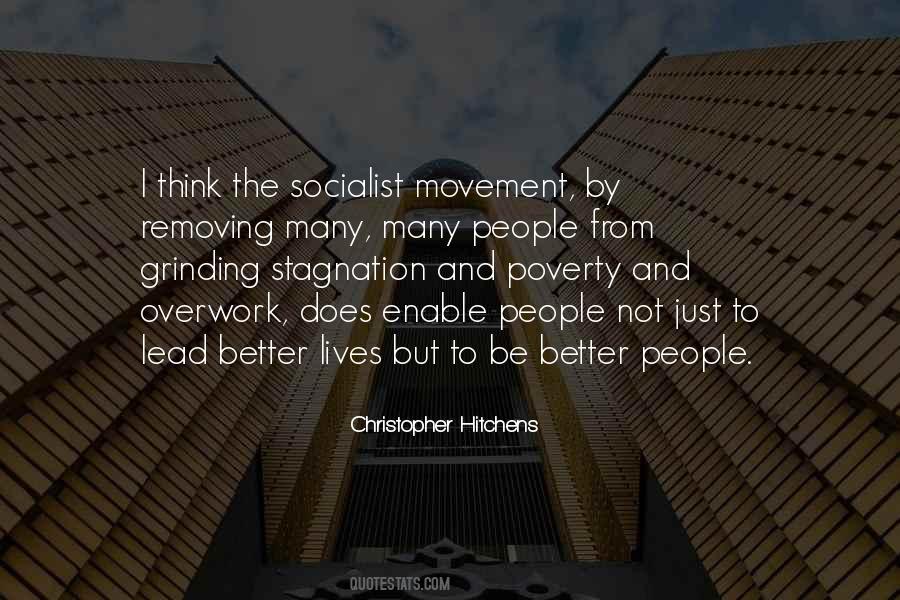 #6. The perils of overwork are slight compared with the dangers of inactivity. - Author: Thomas A. Edison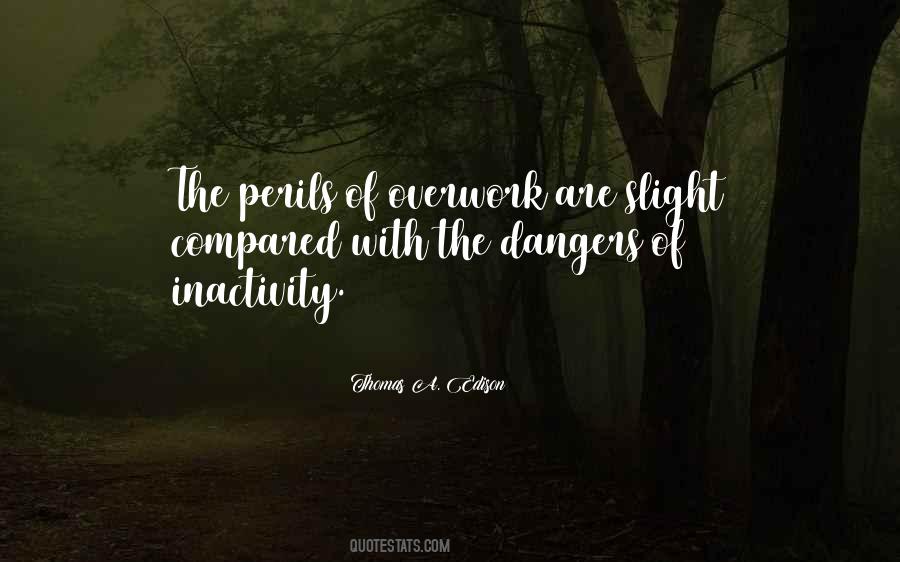 #7. If I wanted you to get a job, I would ask you to get a job. I'm also not stupid. I'm not going to overwork myself. If I have to chase the money, then I can't do this no more. That's not what I signed up for. I didn't sign up to tire myself out. - Author: Fetty Wap
#8. Overworking leads to exhaustion. - Author: Lailah Gifty Akita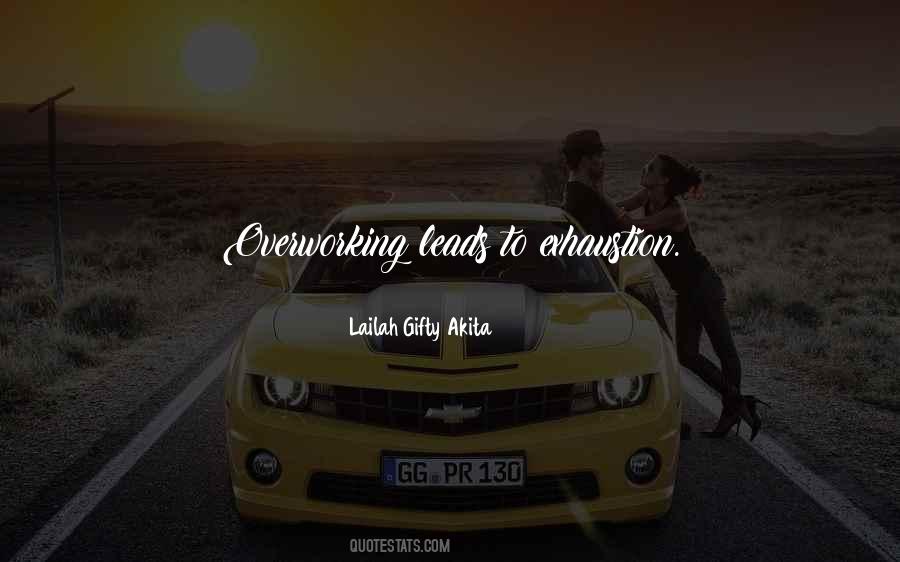 #9. Charles Evans Hughes, former Chief Justice of the United States Supreme Court, said: "Men do not die from overwork. They die from dissipation and worry." Yes, from dissipation of their energies - and worry because they never seem to get their work done. - Author: Dale Carnegie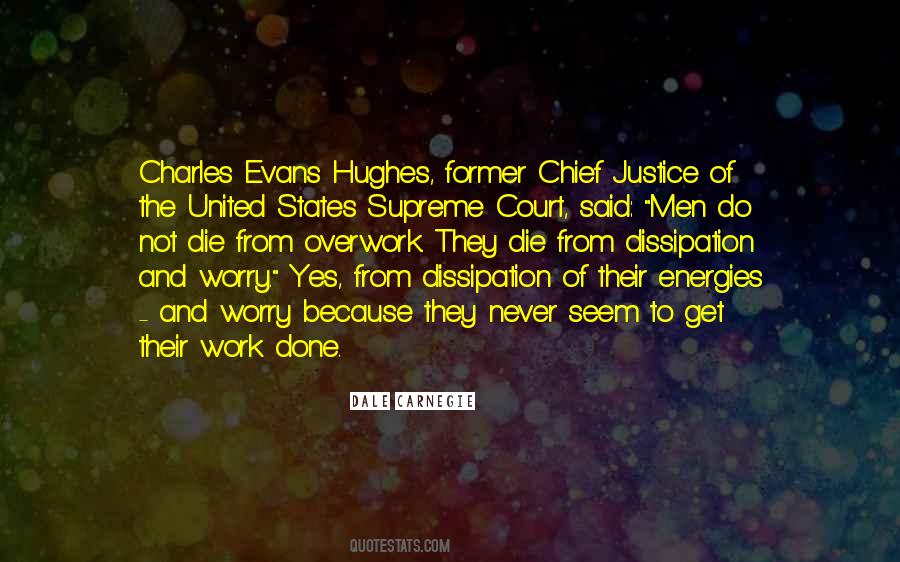 #10. The bane of Americans is overwork-and the ruin of any work is a divided interest. Concentrate-concentrate. One thing at a time. - Author: Mark Twain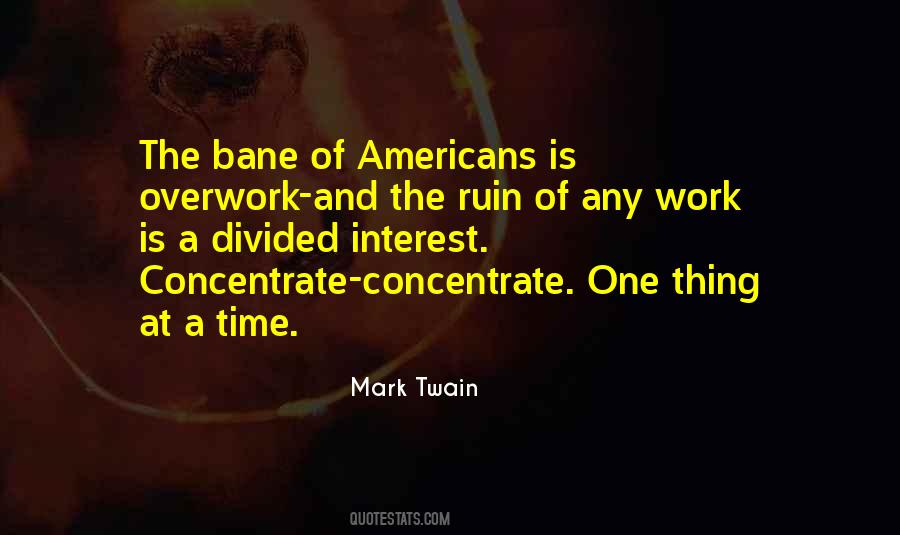 #11. A champion of the workingman has never been known to die of overwork. - Author: Robert Frost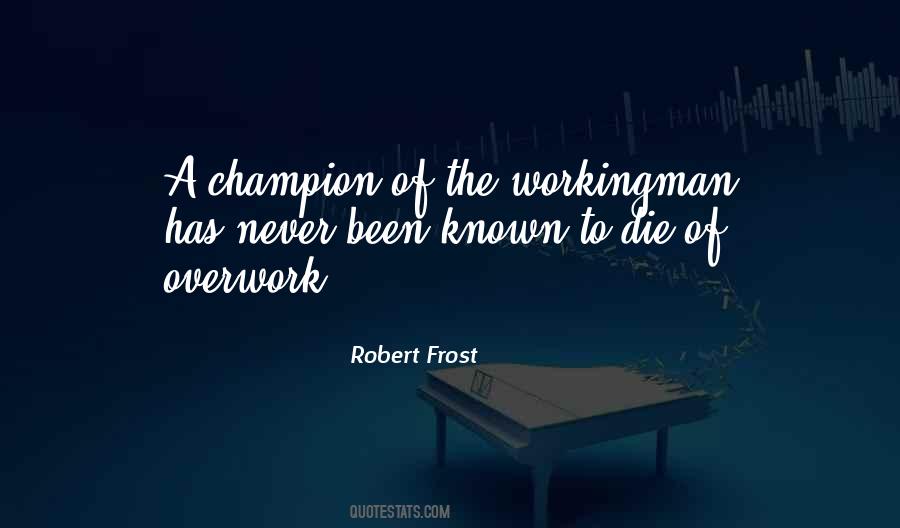 #12. Overwork is this decade's cocaine, the problem without a name," says Bryan Robinson, who has written widely about the phenomenon and estimates that as many as 25 percent of Americans have the addiction. - Author: Jim Loehr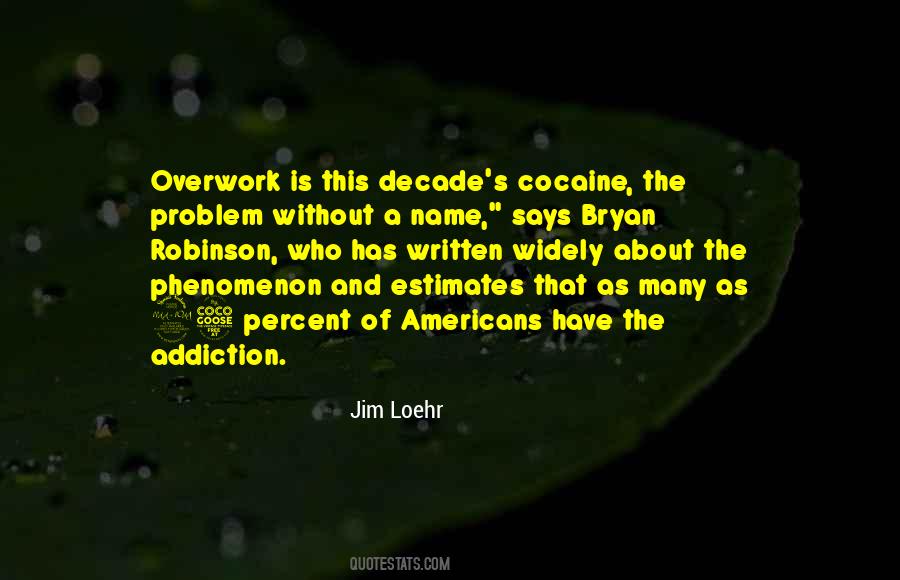 #13. It's also our collective delusion that overwork and burnout are the price we must pay in order to succeed. - Author: Arianna Huffington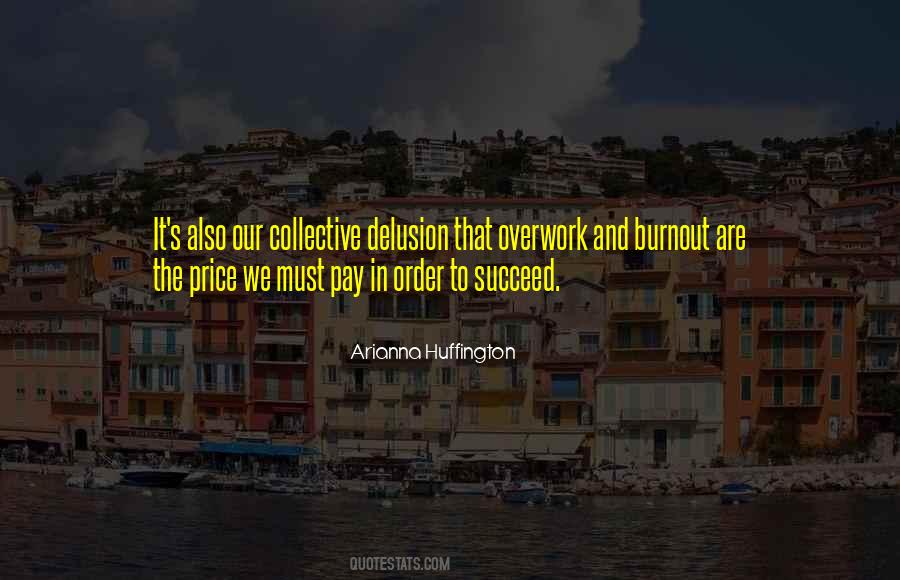 #14. Man is the only real enemy we have. Remove Man from the scene, and the root cause of hunger and overwork is abolished forever. - Author: George Orwell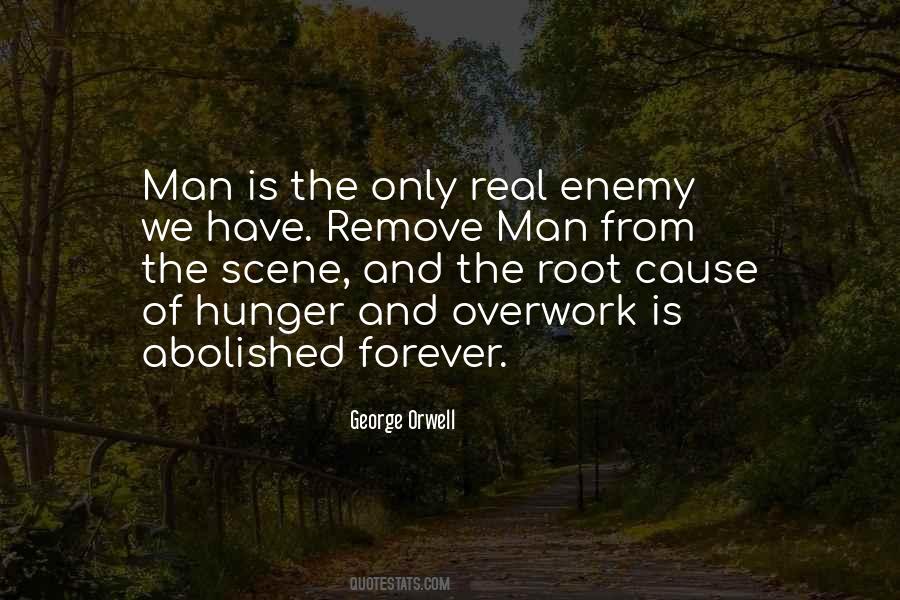 #15. We often hear of people breaking down from overwork, but in nine out of ten they are really suffering from worry or anxiety. - Author: John Lubbock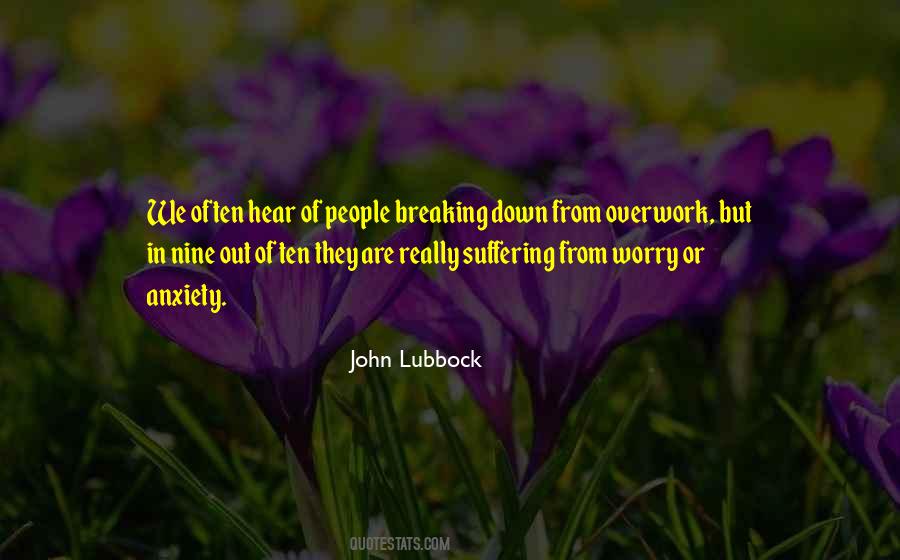 #16. Don't overwork your squad. If you're going to make a mistake, under-work them. - Author: Bear Bryant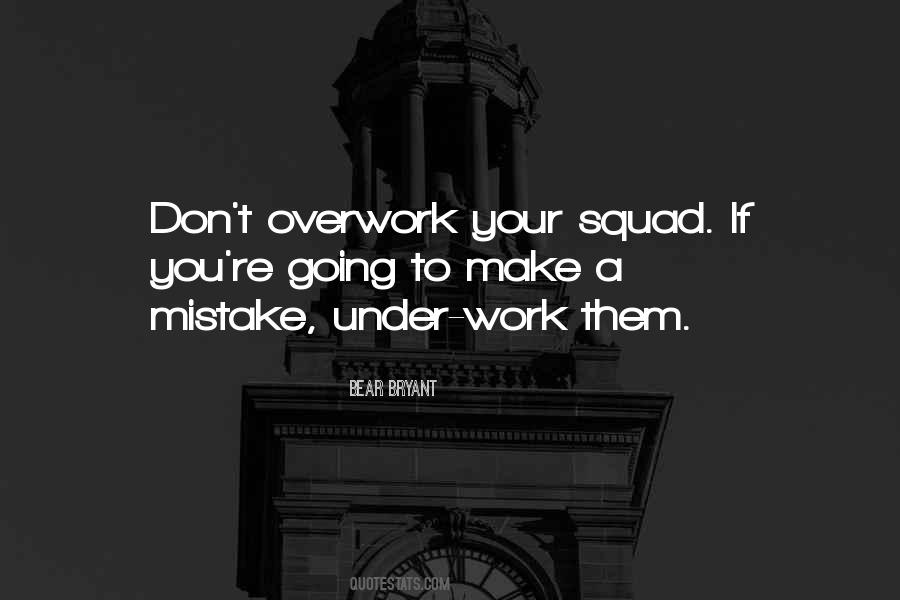 #17. It wasn't that Harvard was deliberately trying to overwork me, but I think I had a tendency to take on more things out of enthusiasm than were good for me. - Author: Eric Maskin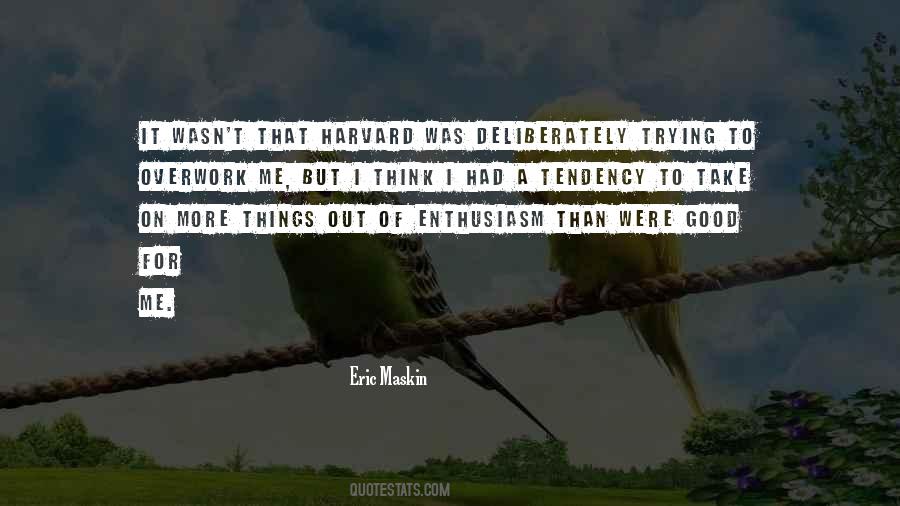 #18. The inferior creatures groan under your cruelties. You hunt them for your pleasure, and overwork them for your covetousness, and kill them for your gluttony, and set them to fight one with another till they die, and count it a sport and a pleasure to behold them worry one another. - Author: Tom Tryon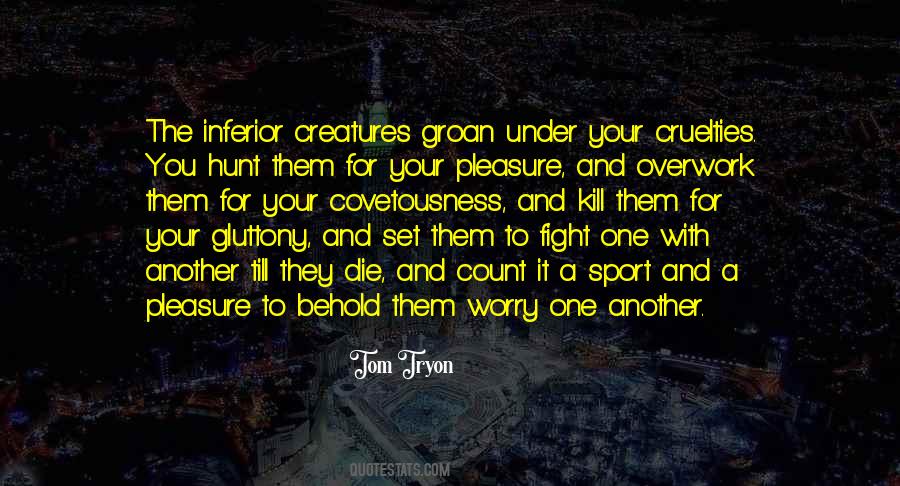 #19. It is not work that kills; but no work and overwork. - Author: Aldus Manutius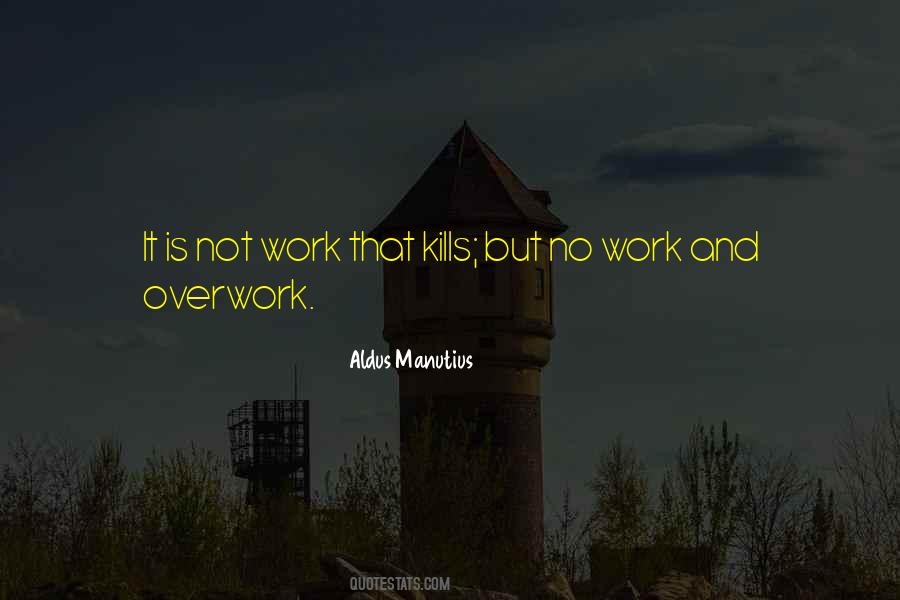 #20. A thoroughly good relationship with ourselves results in being still, which doesn't mean we don't run and jump and dance about. It means there's no compulsiveness. We don't overwork, overeat, oversmoke, overseduce. In short, we begin to stop causing harm. - Author: Pema Chodron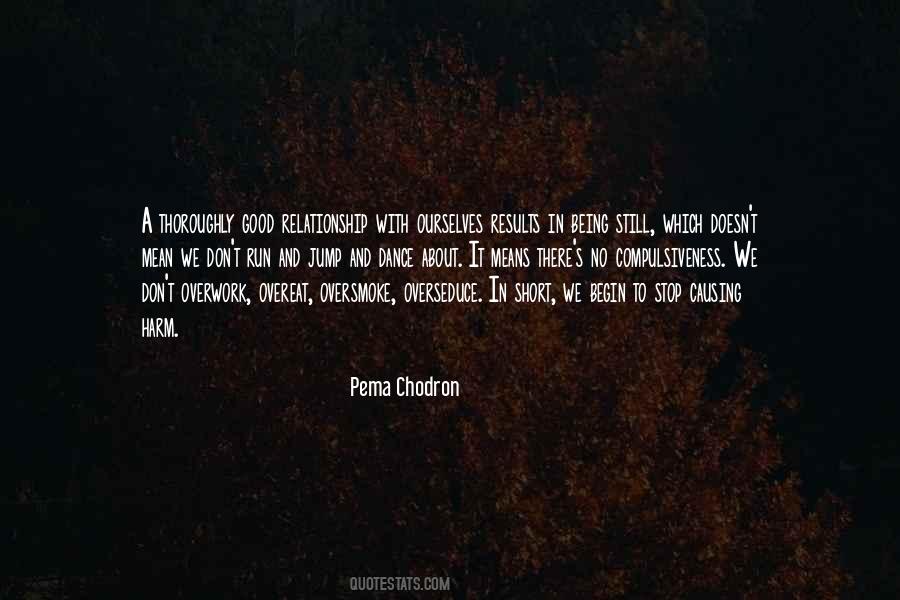 #21. Nervous exhaustion from mental overwork is most often due to neglect of this rule and the brain worker should limit his regular day's work to a reasonable number of hours per day and those when the brain is at its best. - Author: Maurice Bigelow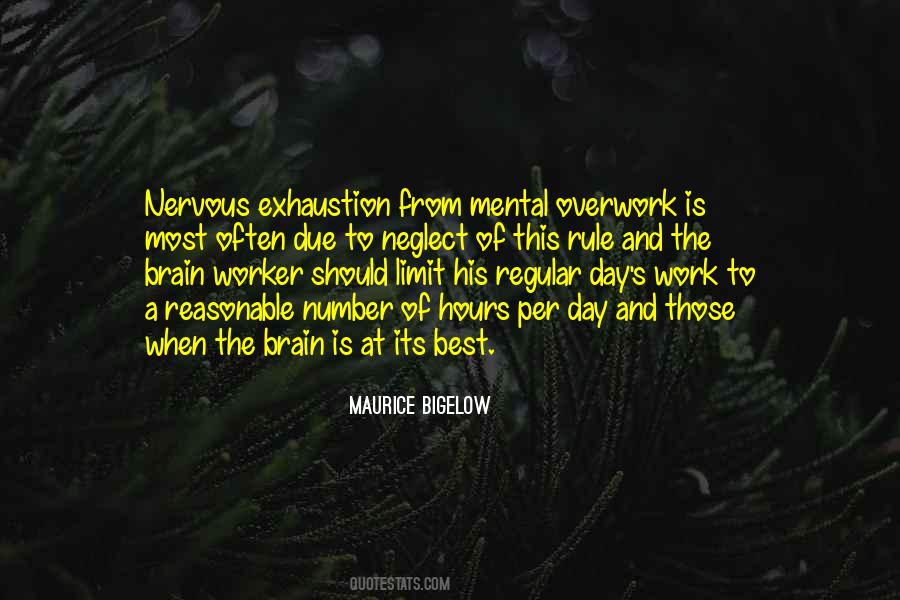 #22. No work is worse than overwork; the mind preys on itself,
the most unwholesome of food. - Author: Charles Lamb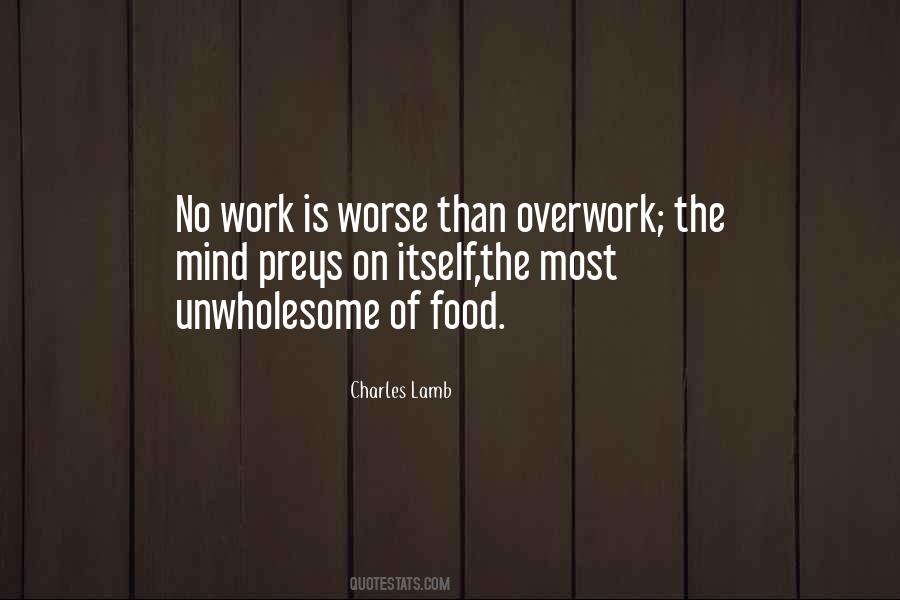 #23. I think I have a tendency to overwork things. I have a hard time finding that sweet spot that most actors seem to be able to hit where they're doing the exact right amount of work, not overthinking, not underdoing it. I seem to either overdo it or underdo it. - Author: Paul Giamatti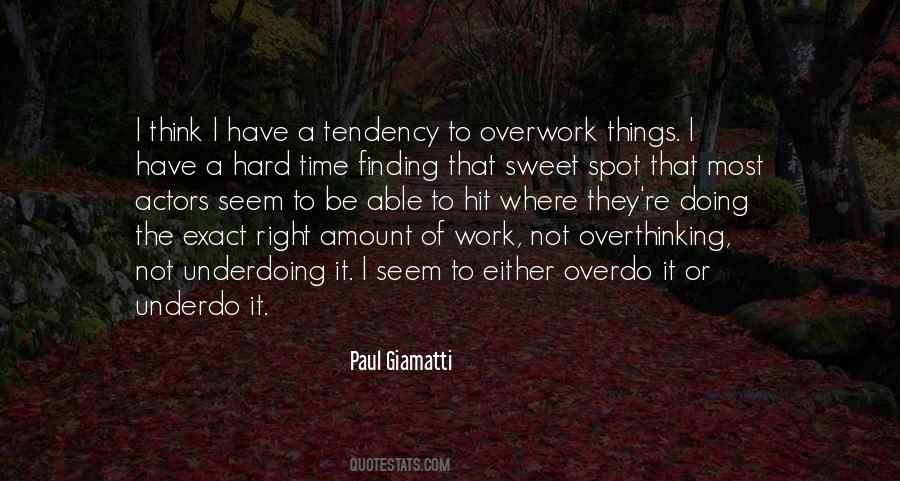 #24. If you do more than your share you'd better want to: otherwise, you're paying yourself in a currency recognized nowhere else. - Author: James Richardson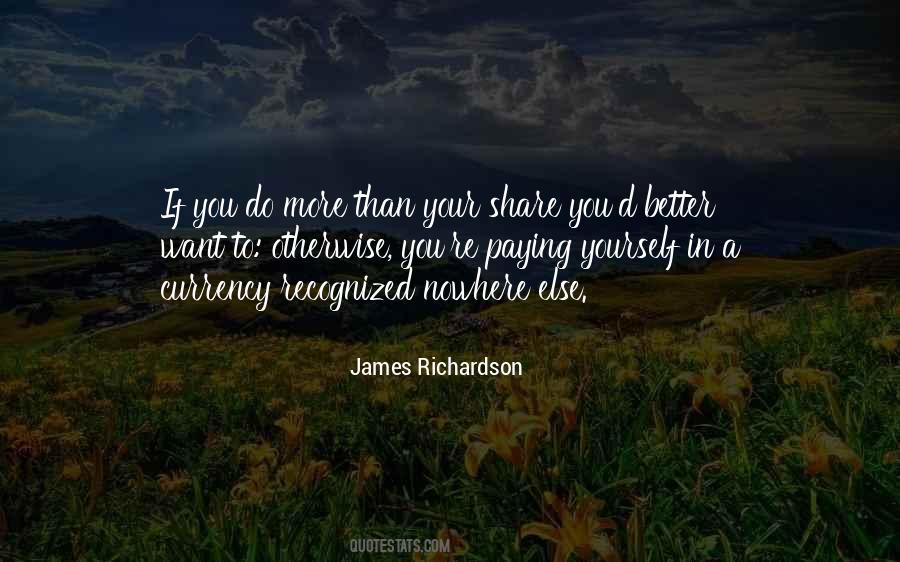 #25. In these days half our diseases come from neglect of the body in overwork of the brain. - Author: Edward Bulwer-Lytton, 1st Baron Lytton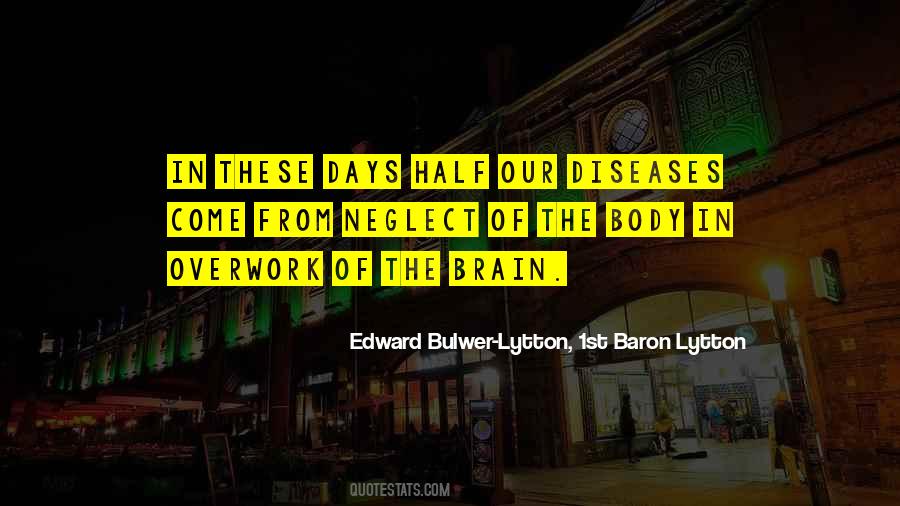 #26. Each person's drive to overwork is unique, and doing too much numbs every workaholic's emotions differently. Sometimes overwork numbs depression, sometimes anger, sometimes envy, sometimes sexuality. Or the overworker runs herself ragged in a race for attention. - Author: Arlie Russell Hochschild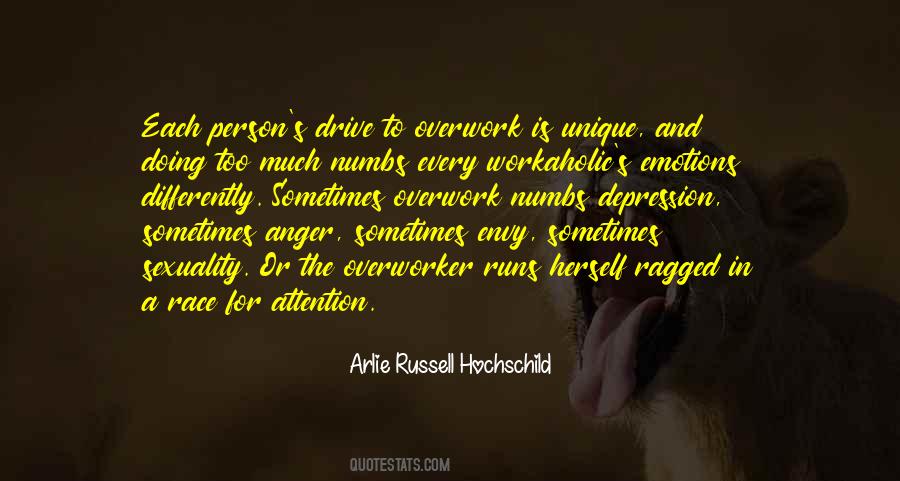 #27. Passion is all too often a cover for overwork cloaked in the rhetoric of self-fulfillment. - Author: Miya Tokumitsu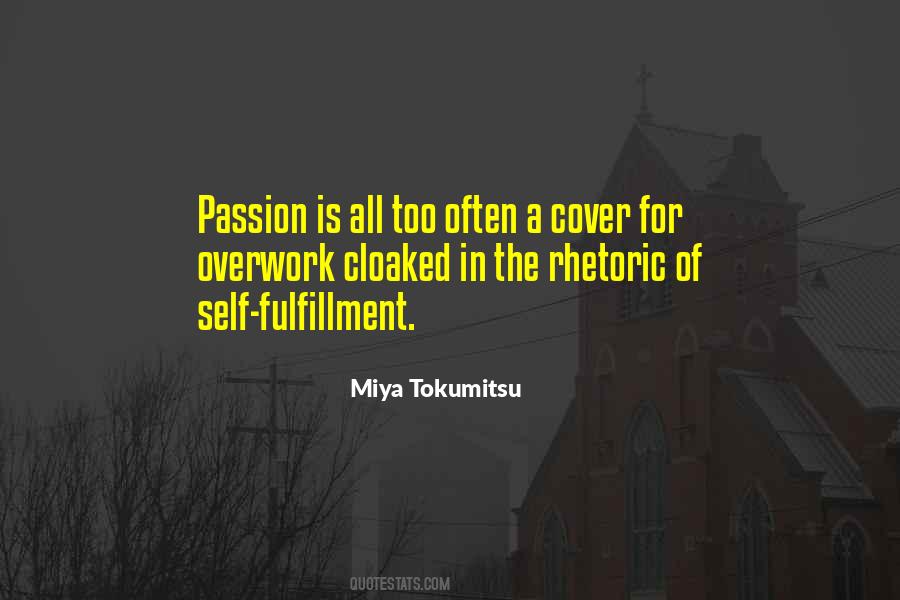 #28. Work while you can. But avoid overwork; depletion of energy. - Author: Lailah Gifty Akita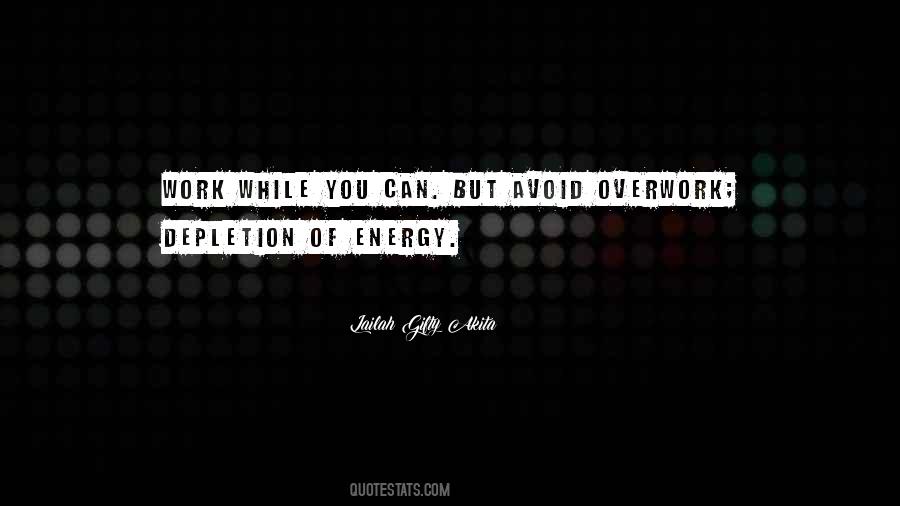 #29. Do what you love allows us to valorize elite workers, those who choose to overwork, and ignore those who have to overwork. - Author: Miya Tokumitsu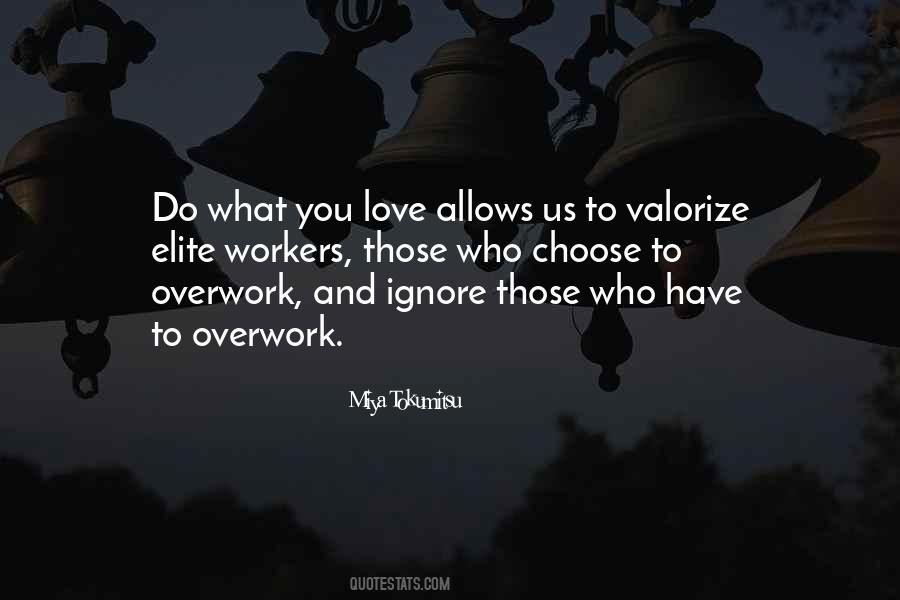 #30. And remember: you must not overwork your body, or your soul. You must not enslave yourself, as you would not enslave any other person. You must be the custodian of your self. - Author: Joyce Carol Oates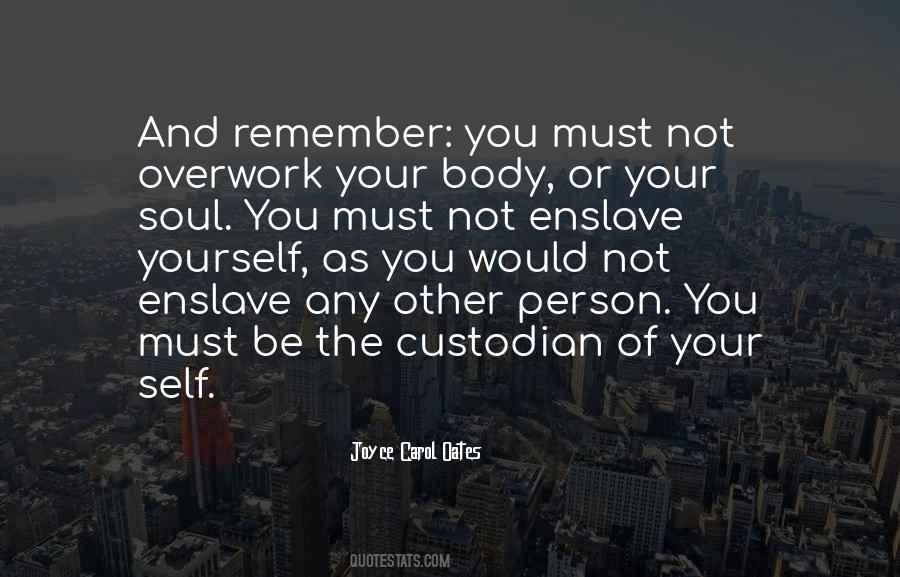 #31. Remove Man from the scene, and the root cause of hunger and overwork is abolished for ever. 'Man - Author: George Orwell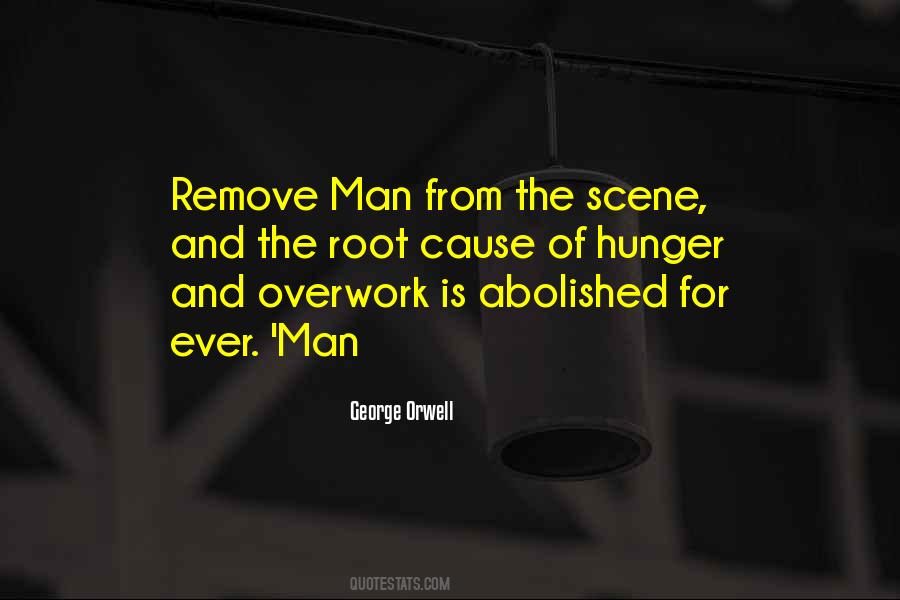 #32. Sam was struck by how good Mary looked. Weight loss. Probably from overwork. Or maybe she didn't enjoy living on the kinds of canned food that, in the old pre-FAYZ days, people had donated to food drives. - Author: Michael Grant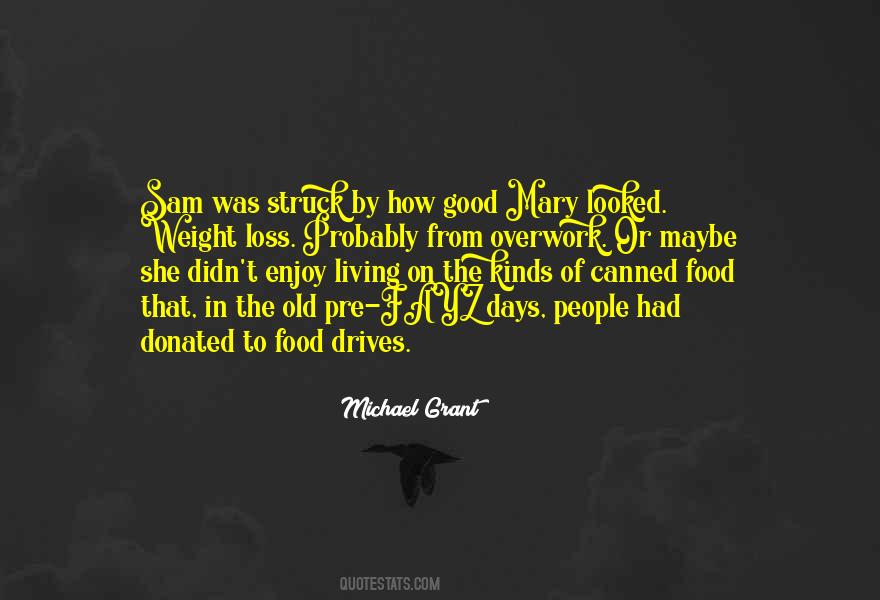 #33. It can kind of screw up things if you're trying to overwork something. - Author: Jeff Bridges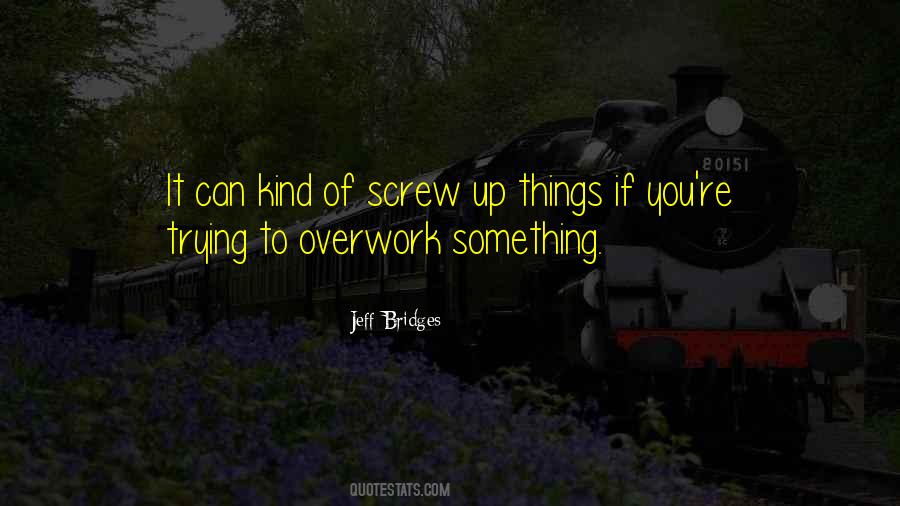 #34. It's worth living abroad to study up on genteel and delicate manners. The maid smiles continuously; she smiles like a duchess on a stage, while at the same time it is clear from her face that she is exhausted from overwork. - Author: Anton Chekhov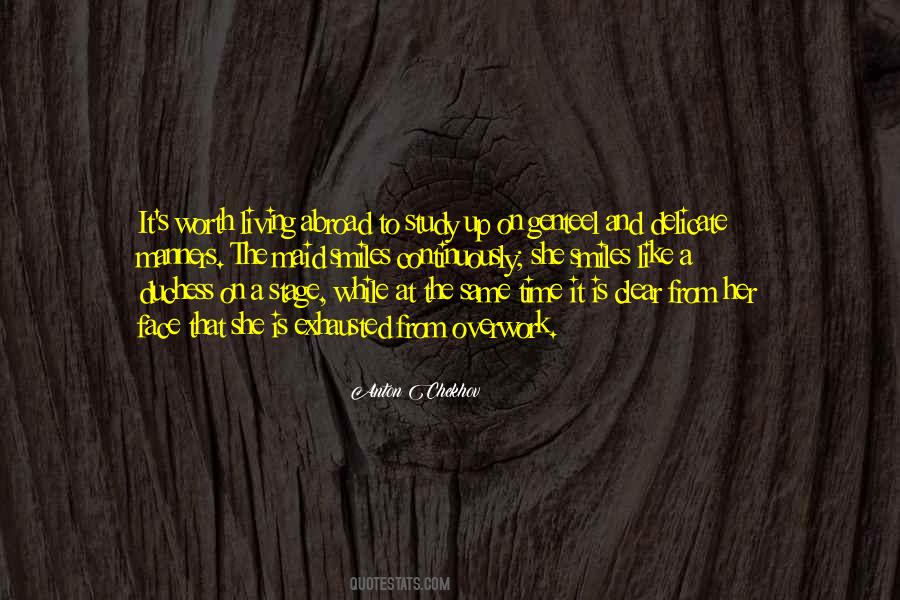 #35. O Lord saves us from overworking!
Grant us grace to rest awhile. - Author: Lailah Gifty Akita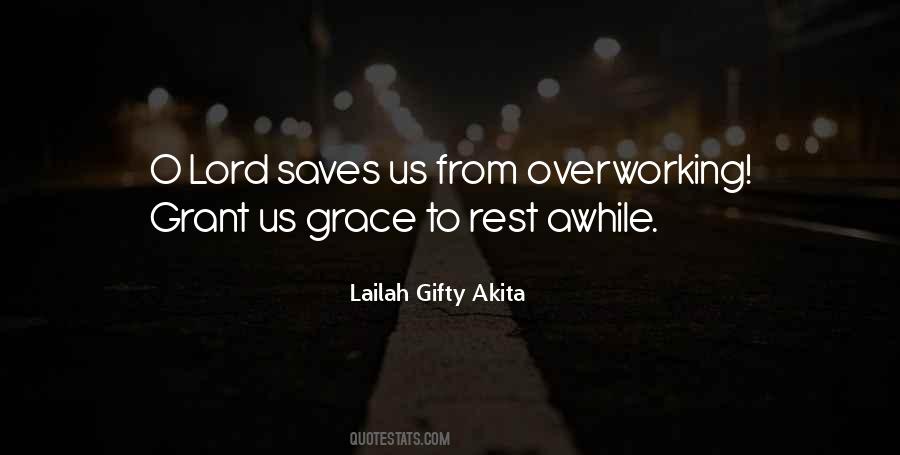 #36. The right priorities in planning will help you to avoid fuss, tiredness and overwork - Author: Sunday Adelaja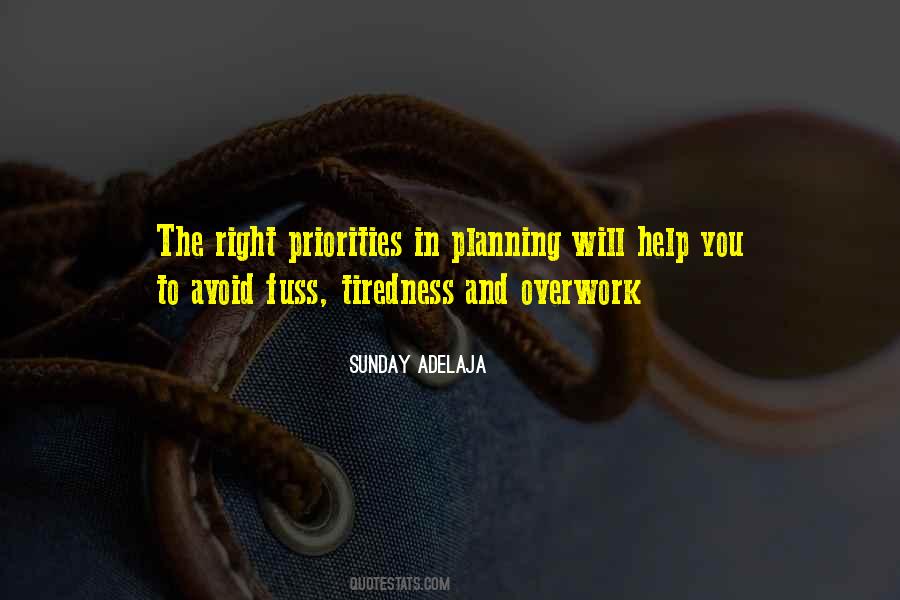 #37. Leisure is only possible when we are at one with ourselves. We tend to overwork as a means of self-escape, as a way of trying to justify our existence. - Author: Josef Pieper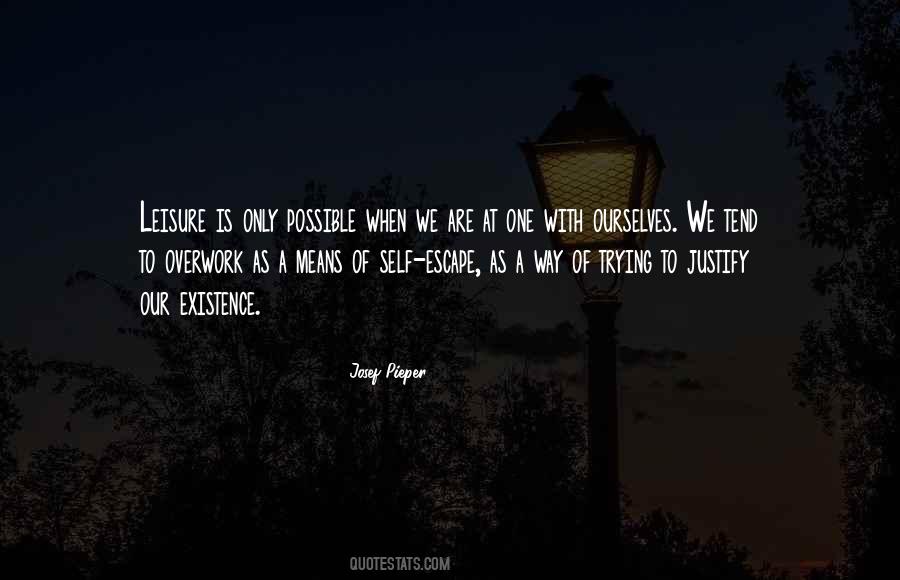 #38. I ask the political economists and the moralists if they have ever calculated the number of individuals who must be condemned to misery, overwork, demoralisation, degradation, rank ignorance, overwhelming misfortune and utter penury in order to produce one rich man. - Author: Almeida Garrett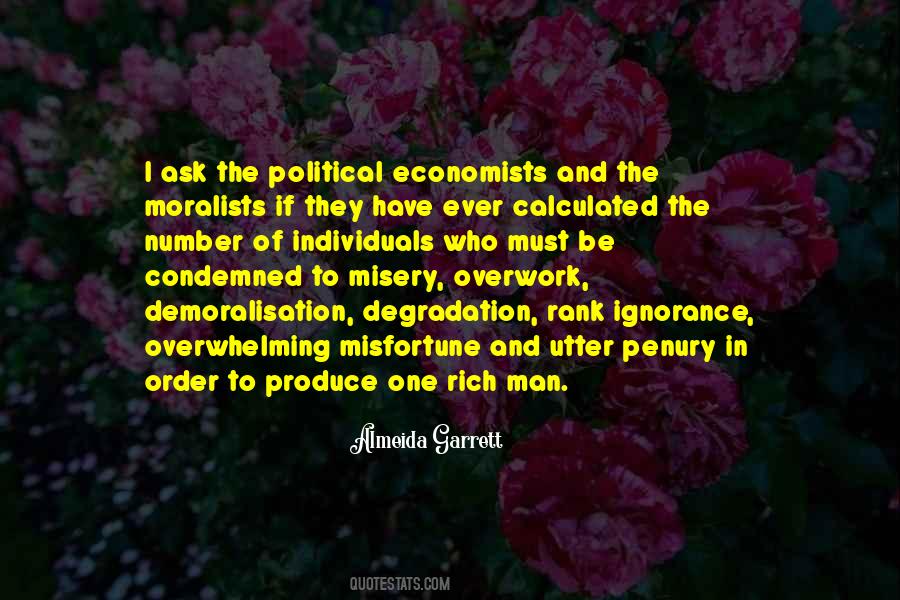 #39. Underneath our nice, friendly facades there is great unease. If I were to scratch below the surface of anyone I would find fear, pain, and anxiety running amok. We all have ways to cover them up. We overeat, over-drink, overwork; we watch too much television. - Author: Joko Beck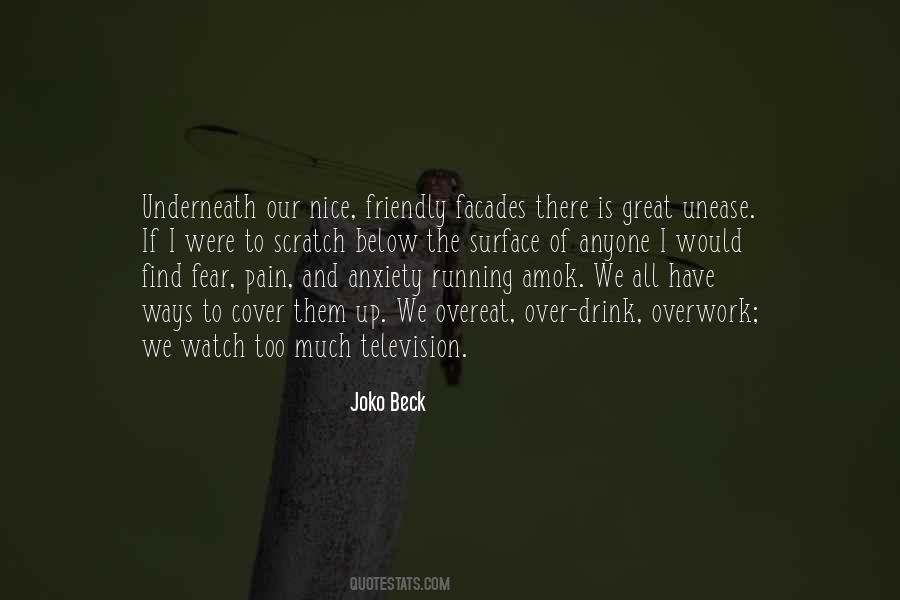 #40. I believe in work, hard work, and long hours of work. Men do not breakdown from overwork, but from worry and dissipation. - Author: Charles Evans Hughes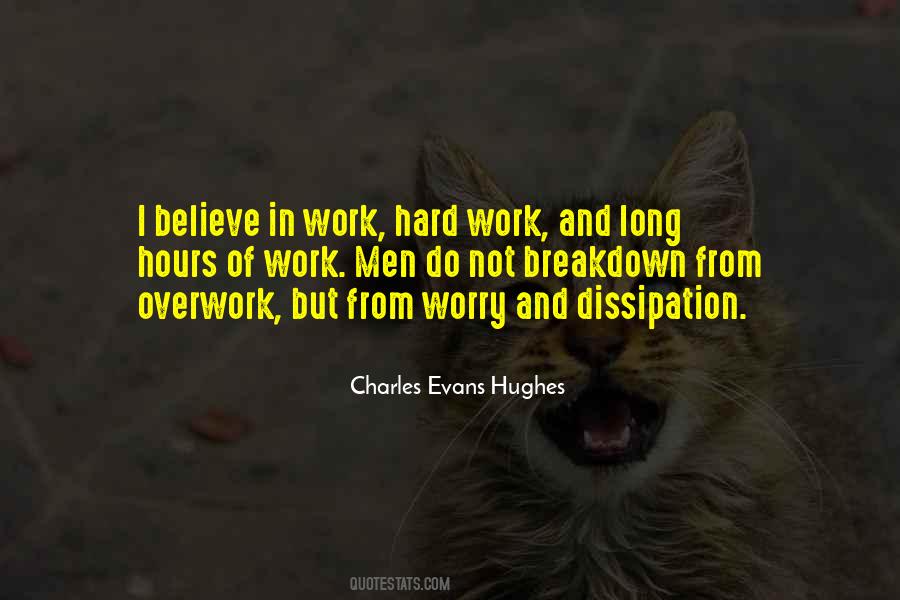 #41. More men are killed by overwork than the importance of the world justifies. - Author: Rudyard Kipling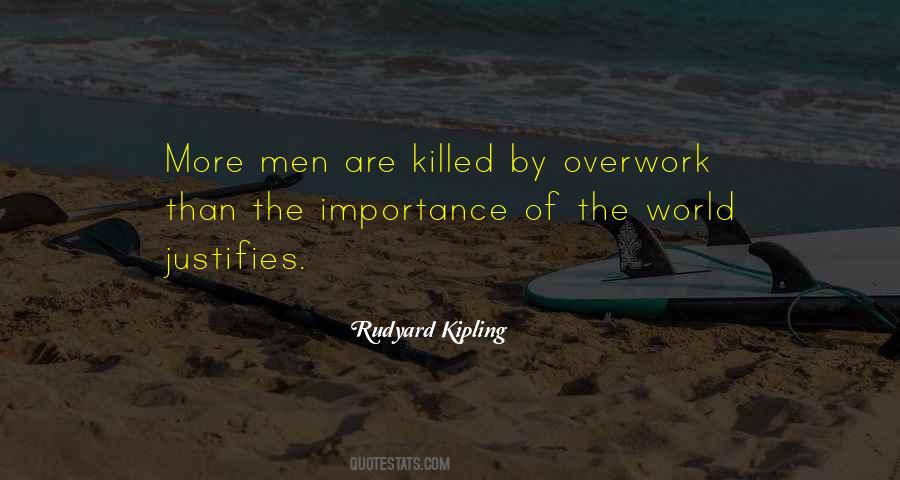 #42. Men do not die from overwork. They die from dissipation and worry. - Author: Charles Evans Hughes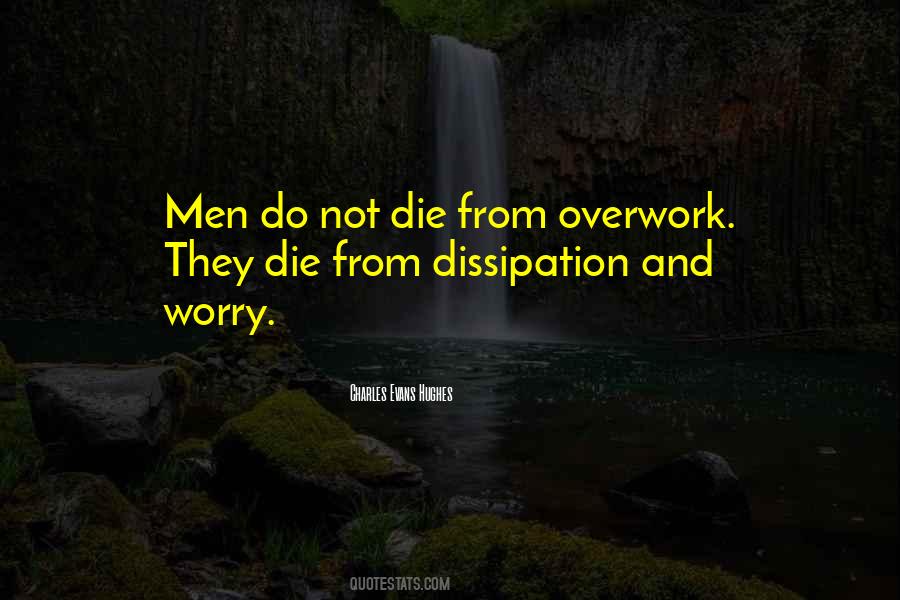 #43. Overwork has long been cast as a choice, and a positive one borne out of love at that. But the truth is that for so many, there is no choice. - Author: Miya Tokumitsu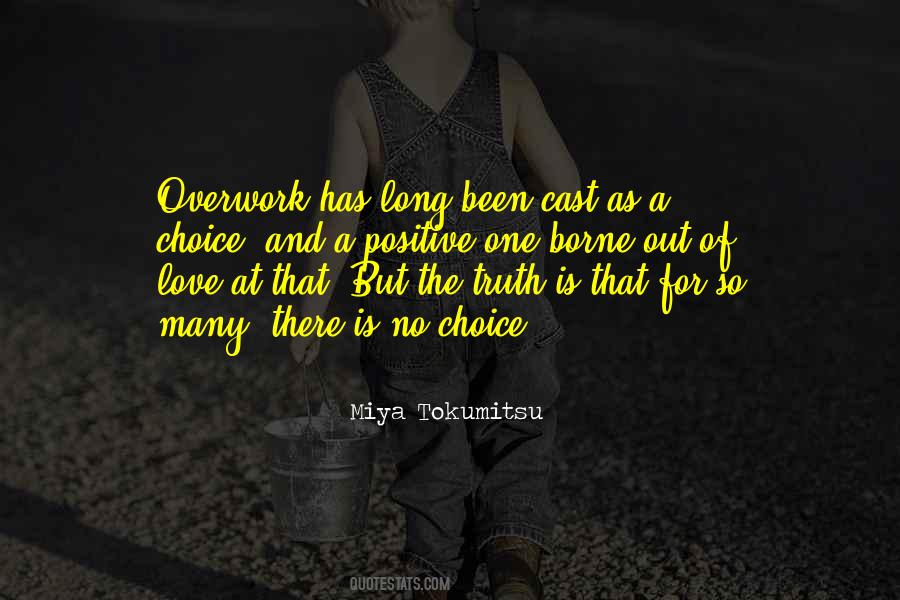 #44. The only President who clearly died of overwork was Polk, and that was a long time ago. Hoover, who worked intensely and humorlessly as President, lived for more than thirty years after the White House; Truman, who worked intensely and gaily, lived for twenty - Author: Arthur M. Schlesinger Jr.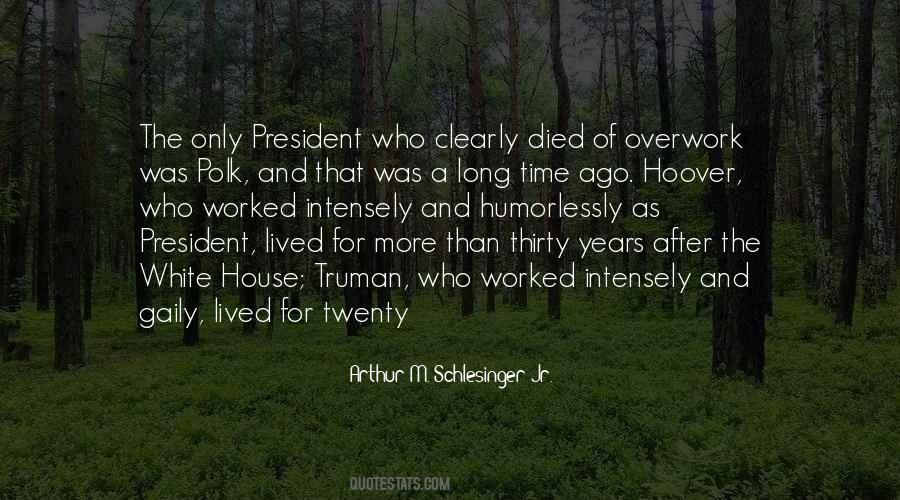 #45. It is usually meaningless work, not overwork, that wears us down, saps our strength, and robs our joy. - Author: Rick Warren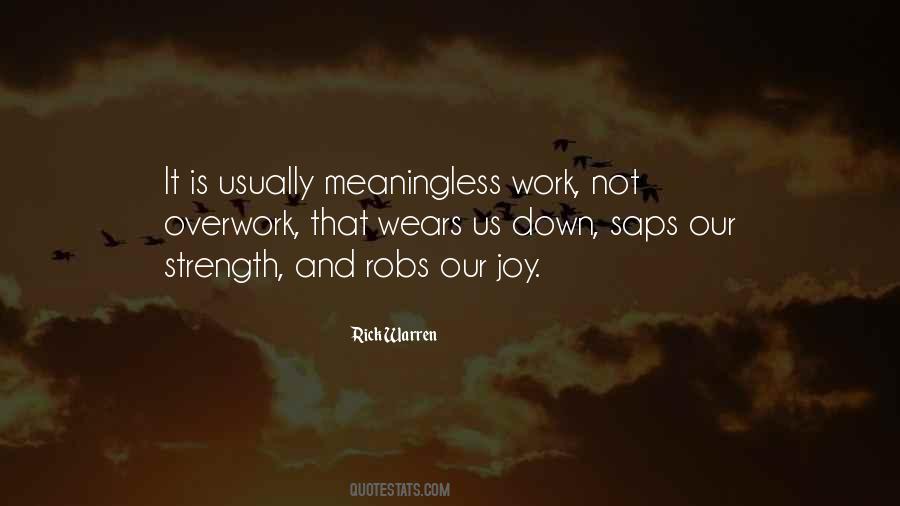 #46. Do each day all that can be done that day. You don't need to overwork or to rush blindly into your work trying to do the greatest possible number of things in the shortest possible time. - Author: Earl Nightingale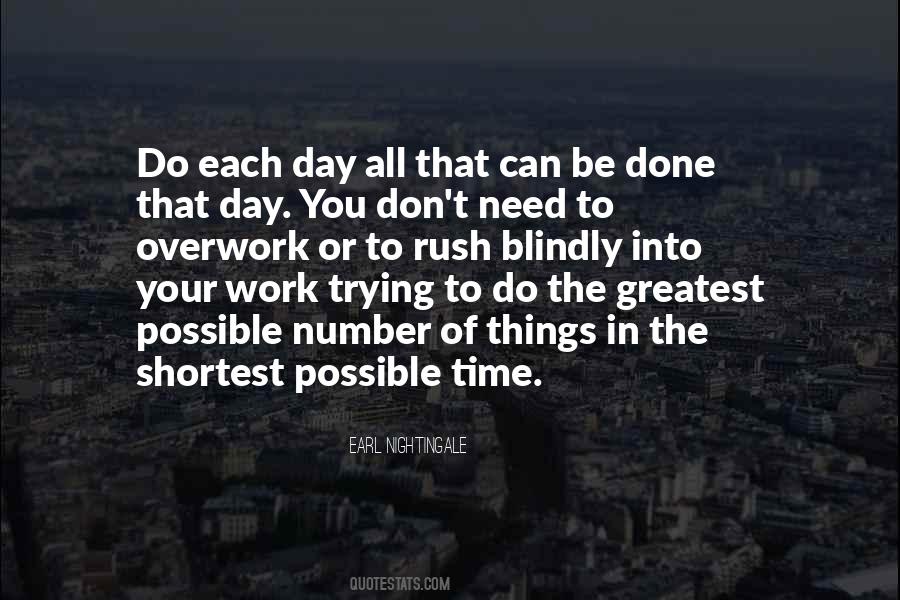 #47. You're just the romantic age," she continued- "fifty. Twenty-five is too worldly wise; thirty is apt to be pale from overwork; forty is the age of long stories that take a whole cigar to tell; sixty is- oh, sixty is too near seventy; but fifty is the mellow age. I love fifty." - Hildegarde - Author: F Scott Fitzgerald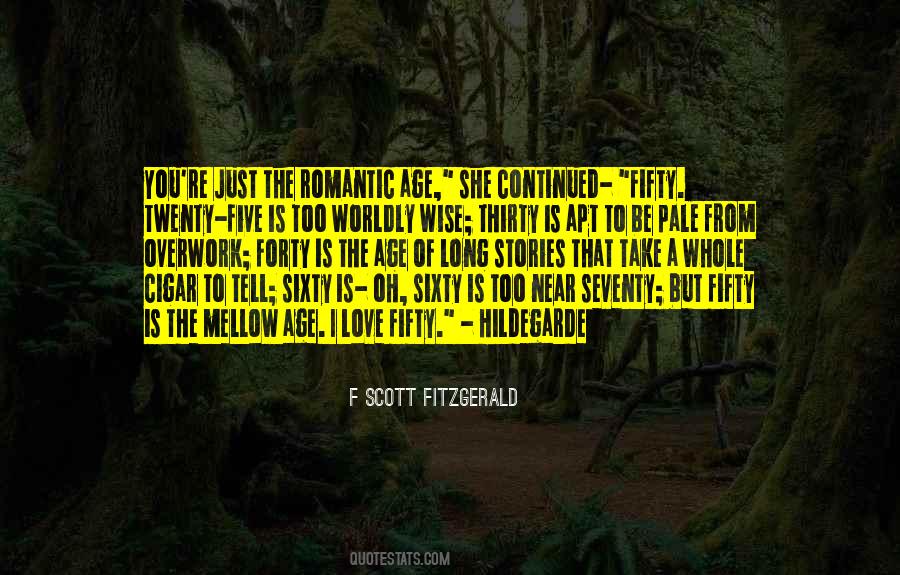 #48. I advise all the young kids to not overwork. You can't be out there blowing hard. You have to pace yourself. - Author: Freddie Hubbard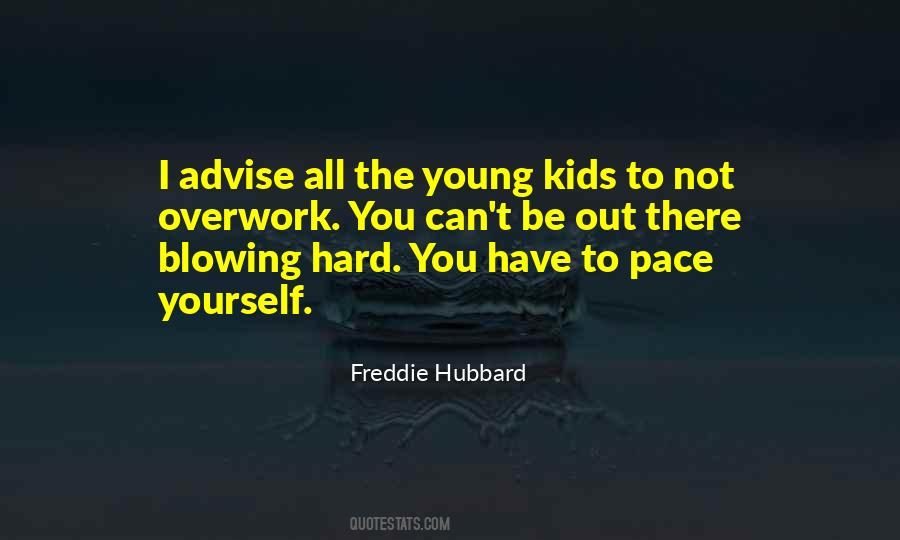 Famous Authors
Popular Topics