Our System Of Justice Famous Quotes & Sayings
List of top 37 famous quotes and sayings about our system of justice to read and share with friends on your Facebook, Twitter, blogs.
Top 37 Quotes About Our System Of Justice
#1. The fate of millions of people - indeed the future of the black community itself - may depend on the willingness of those who care about racial justice to re-examine their basic assumptions about the role of the criminal justice system in our society. - Author: Michelle Alexander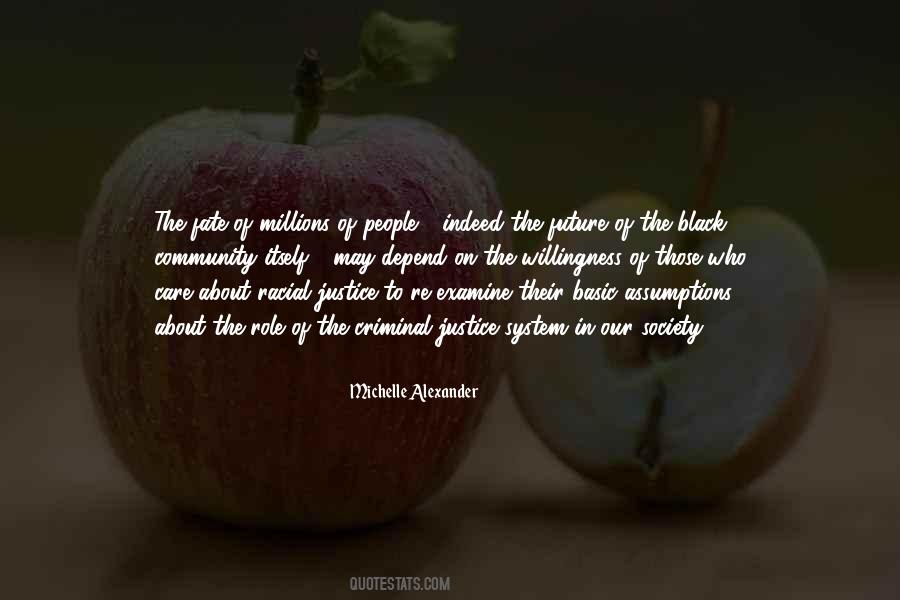 #2. Judges are the weakest link in our system of justice, and they are also the most protected. - Author: Alan Dershowitz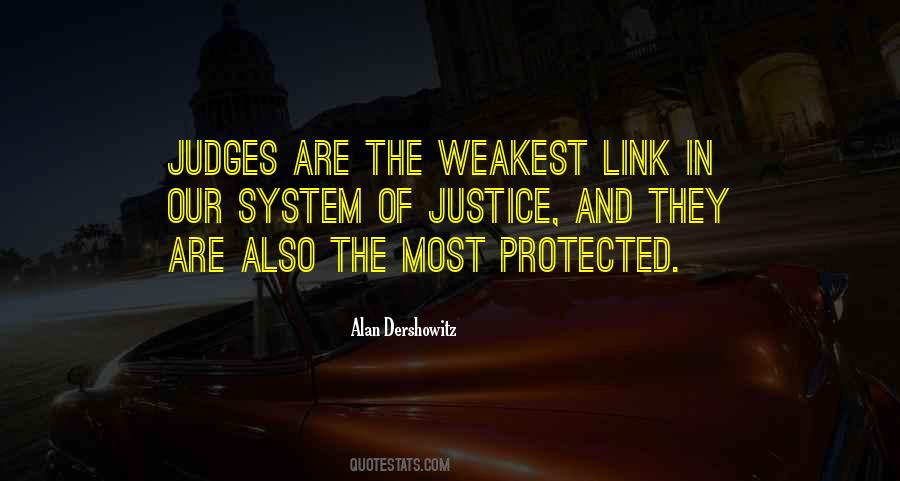 #3. It is our responsibility to explain to the public how an often unpredictable system of justice is one that serves a productive, civilized, but always evolving, society. - Author: Sonia Sotomayor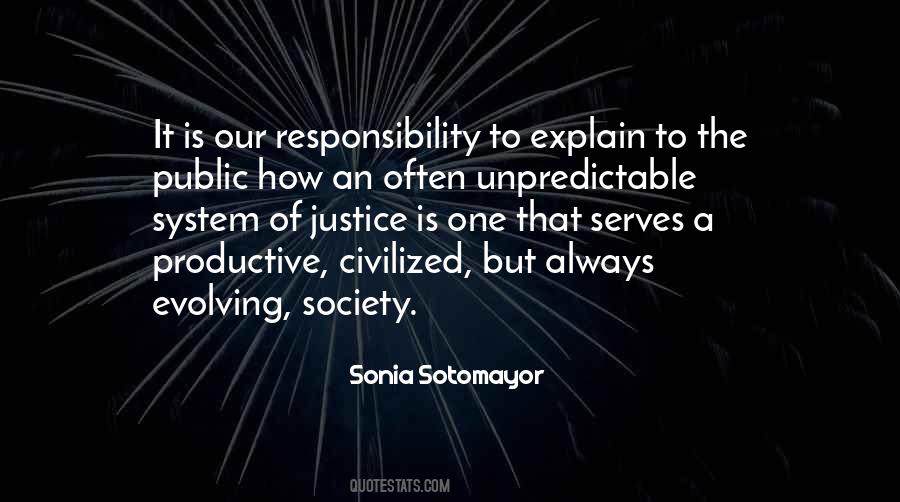 #4. Justice Lewis Powell spoke for all of us when he said: Equal justice under law is perhaps the most inspiring idea of our society. It is one of the ends for which our entire legal system exists. - Author: Edward Kennedy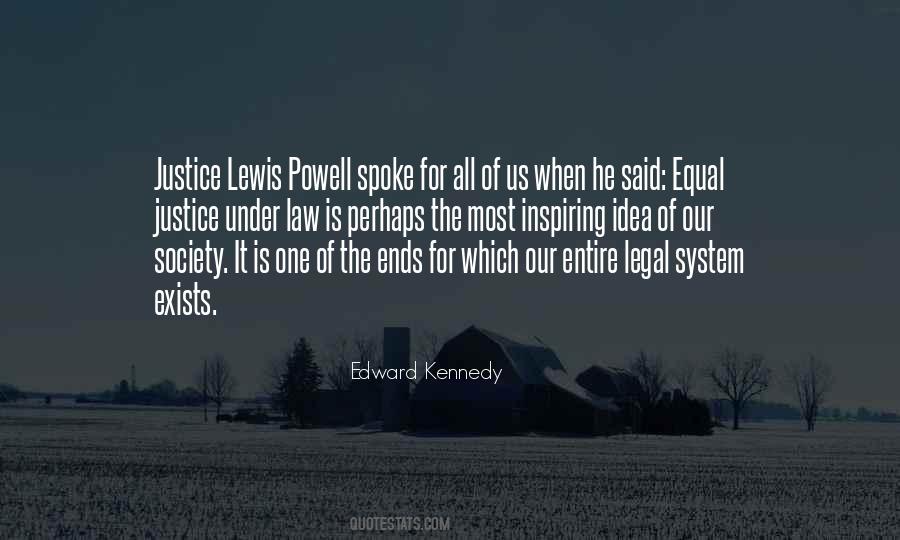 #5. When we lose faith in our officers of the law, it harms all of as. It cripples our criminal justice system. It threatens the most vulnerable parts of our community. It allows money and power to subvert justice. - Author: Rob Thomas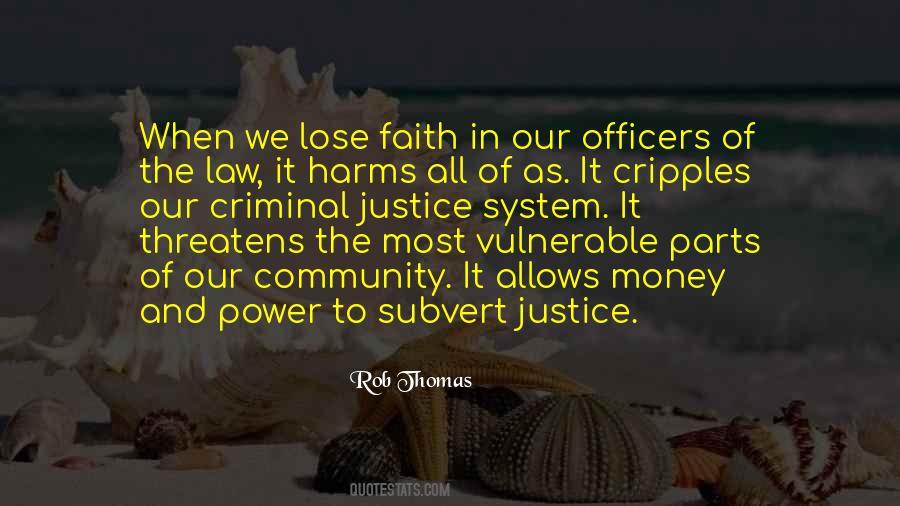 #6. We need first of all the reform of our justice system. We need reform of the education system, because of quality of education because of innovation and technology. And we need administrative reform. Too much bureaucracy. - Author: Iveta Radicova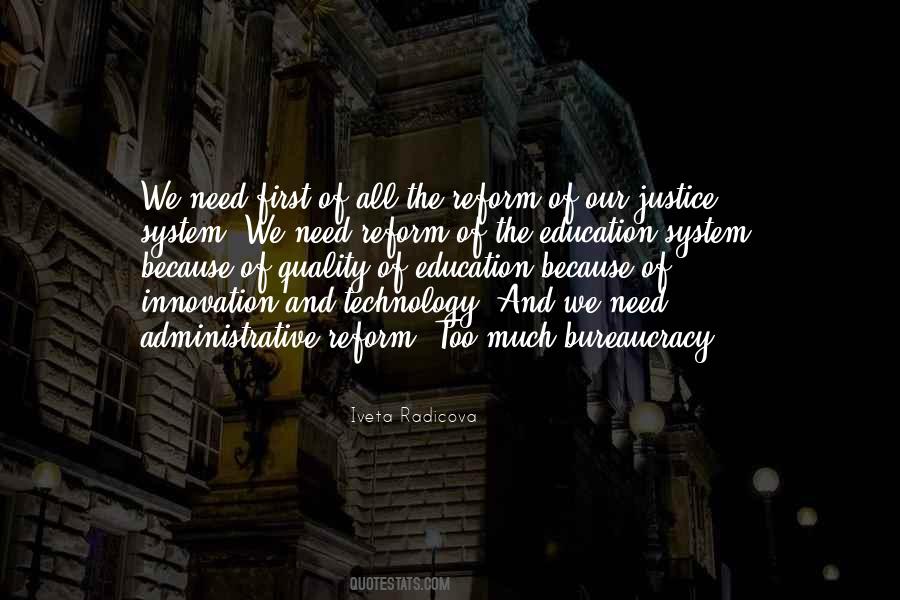 #7. The U.S. Supreme Court has called free will a "universal and persistent" foundation for our system of law, distinct from "a deterministic view of human conduct that is inconsistent with the underlying precepts of our criminal justice system" (United States v. Grayson, 1978). - Author: Sam Harris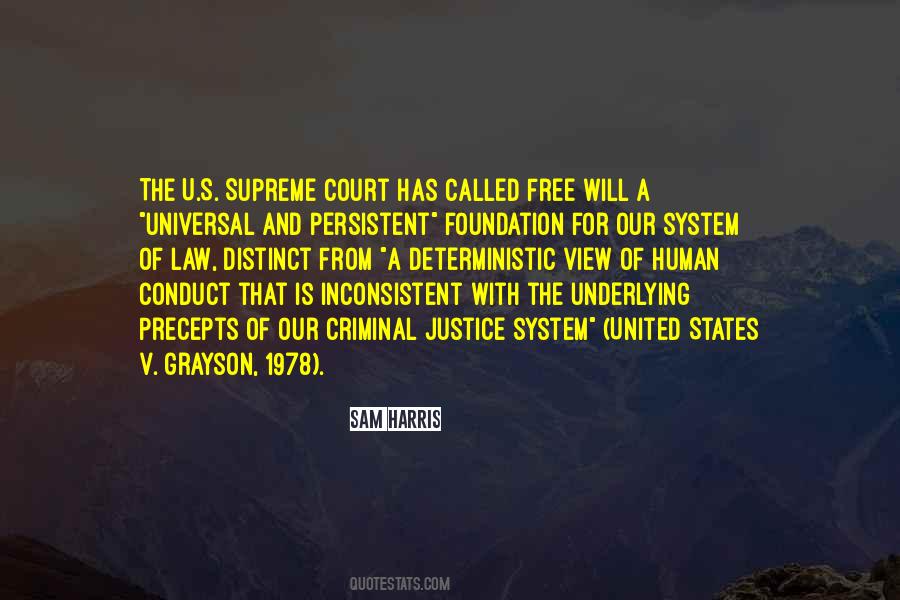 #8. Reaffirming the justice of the American system bolsters our legitimacy with allies, thereby encouraging further cooperation and improving our national security. - Author: John Garamendi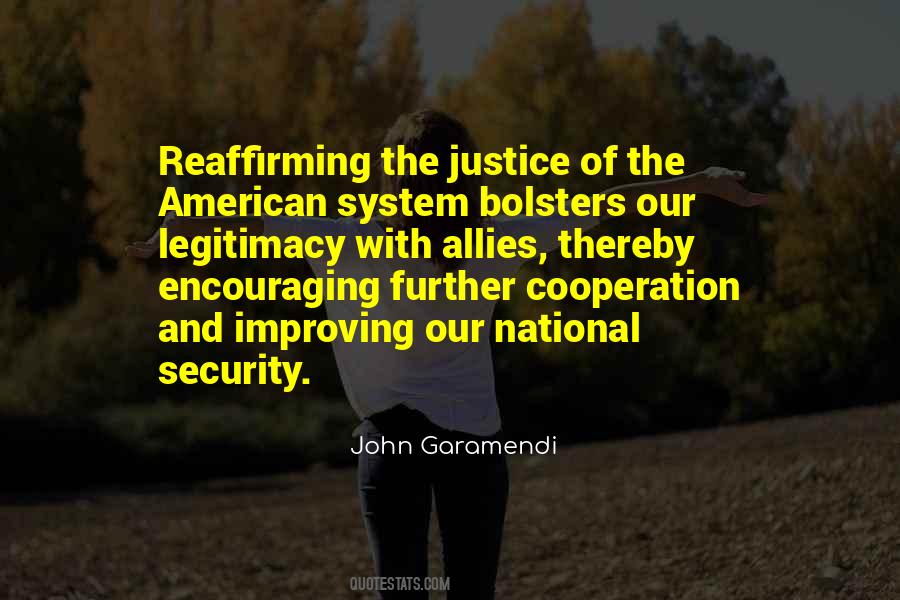 #9. Our criminal justice system is fallible. We know it, even though we don't like to admit it. It is fallible despite the best efforts of most within it to do justice. And this fallibility is, at the end of the day, the most compelling, persuasive, and winning argument against a death penalty. - Author: Eliot Spitzer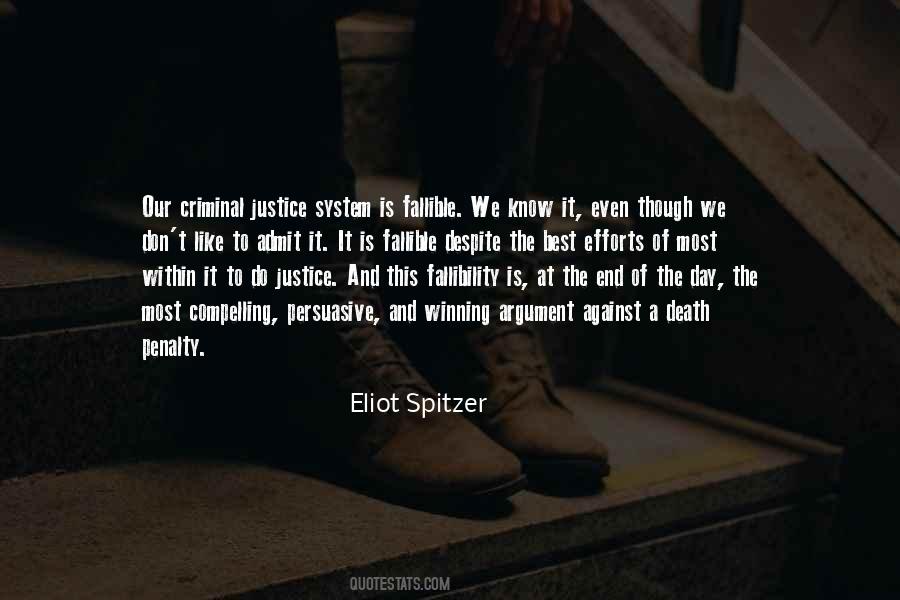 #10. The business of popularizing crime is how we expose the faults in our justice system. It's how we expose police misconduct. - Author: Bill James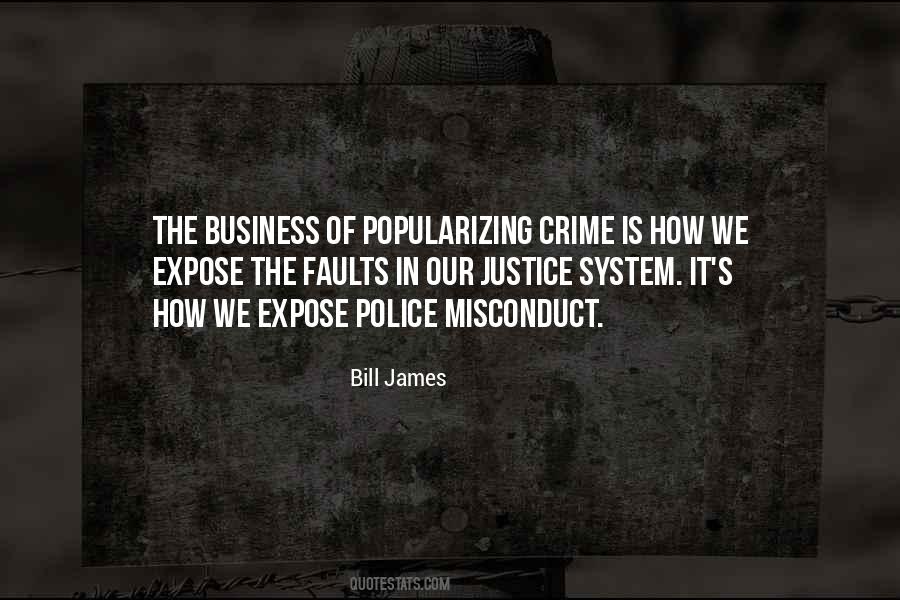 #11. Our problems stem from our acceptance of this filthy, rotten system. - Author: Dorothy Day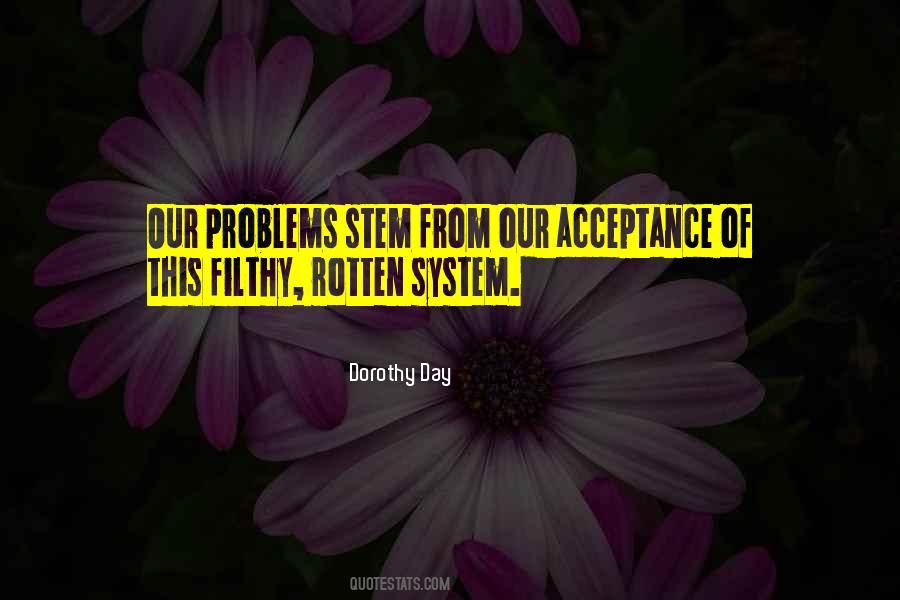 #12. Jon Land writes great fiction, and Betrayal reads like the best of it. The fact that it's true makes the story all the more riveting ... A sobering indictment of our law enforcement system and one man's relentless quest to see justice done. - Author: Robert Leuci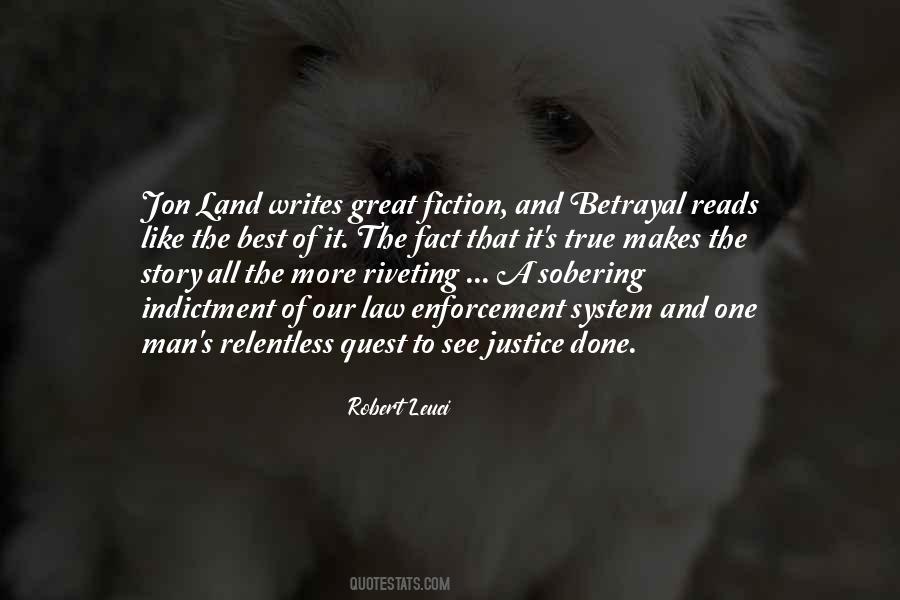 #13. We have a history of gender and racial bias on our court that continues to undermine the system. Excluding individuals based on race is antagonistic to the pursuit of justice. - Author: Anita Hill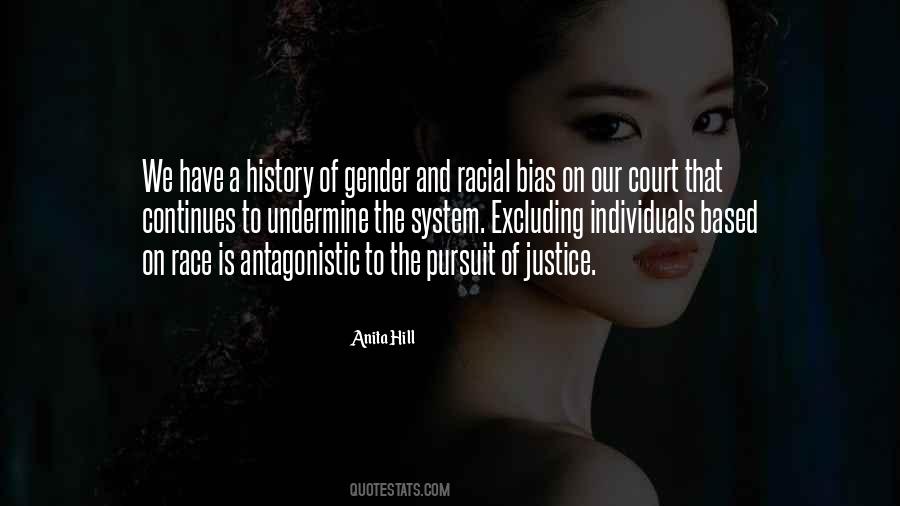 #14. The central pillar of our justice system is due process. You have got to be charged with a crime. Then you can challenge those charges in a court of law with a trial. - Author: George Takei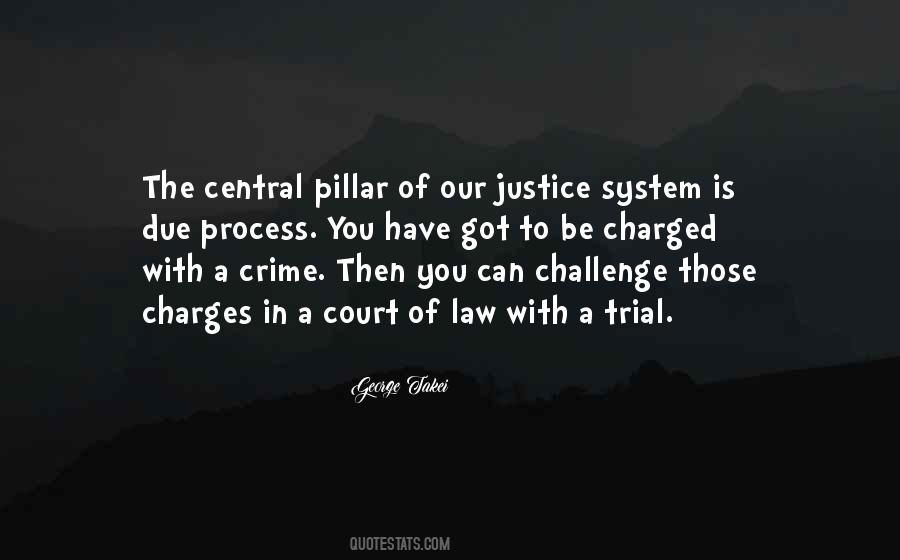 #15. Even a man accused of the worst act of terrorism ever committed in this country - especially such a man - is entitled to the best possible defense. This concept is a cornerstone of our justice system. - Author: Stephen Jones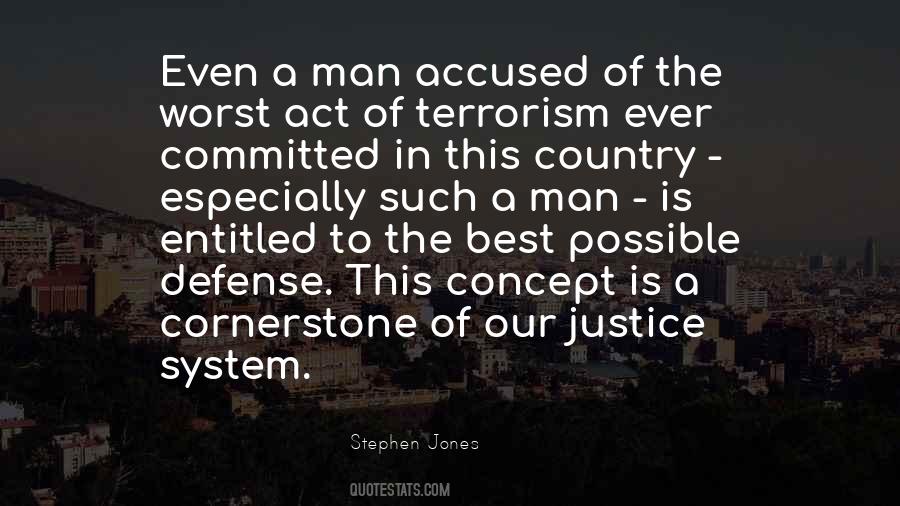 #16. Impressed with a conviction that the due administration of justice is the firmest pillar of good Government, I have considered the first arrangement of the Judicial department as essential to the happiness of our Country, and to the stability of its political system. - Author: George Washington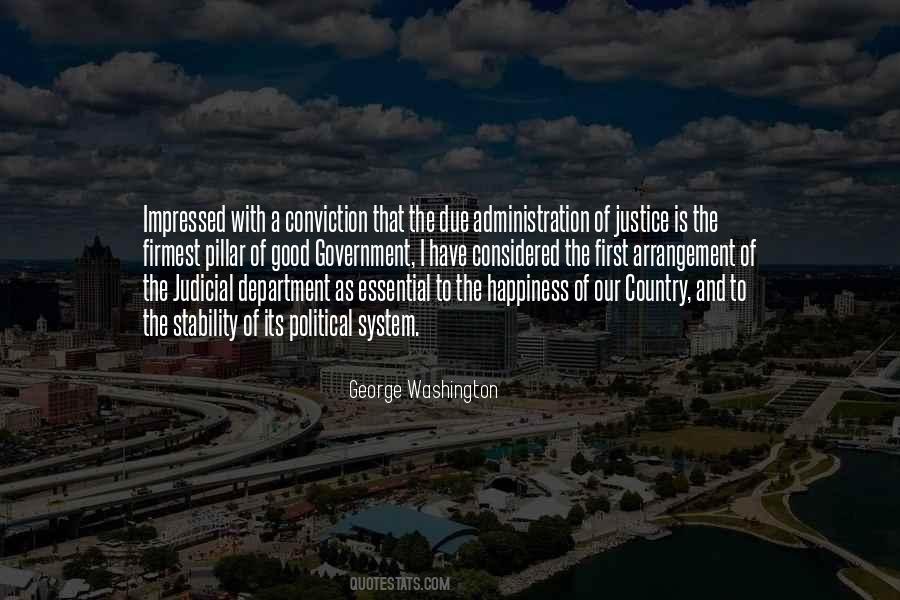 #17. Seeking of the truth should be not only part of the Justice Department and part of our judicial system, but also should be ... a goal of reporters today. - Author: John Ensign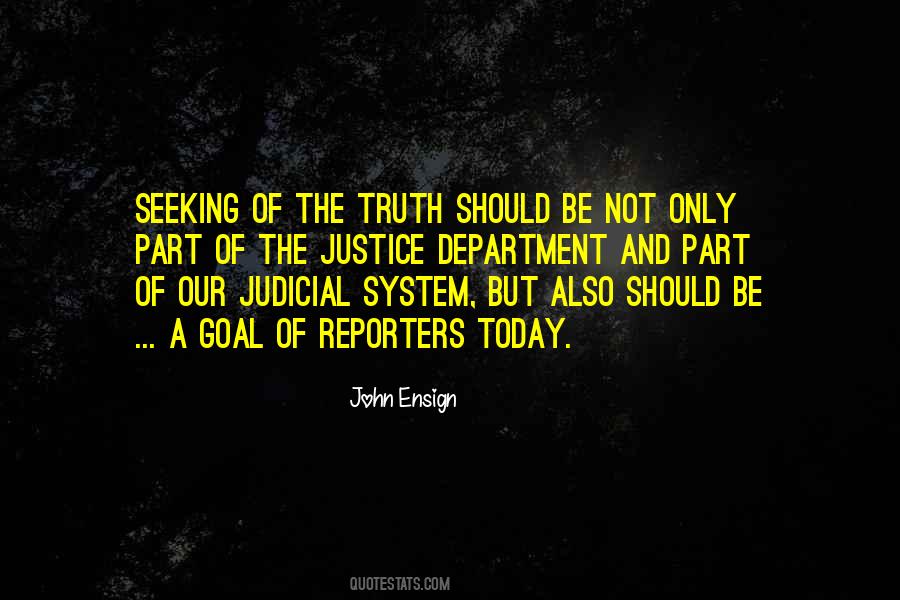 #18. The purpose of our justice system is to reflect the values of our society and to punish those who violate our standards. - Author: Stella Young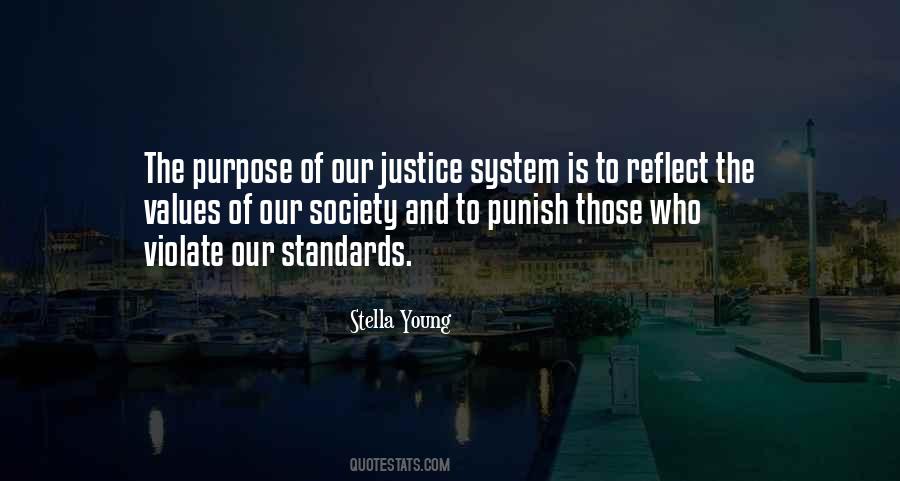 #19. No one who worked in "Corrections" appeared to give any thought to the purpose of our being there, any more than a warehouse clerk would consider the meaning of a can of tomatoes, or try to help those tomatoes understand what the hell they were doing on the shelf. - Author: Piper Kerman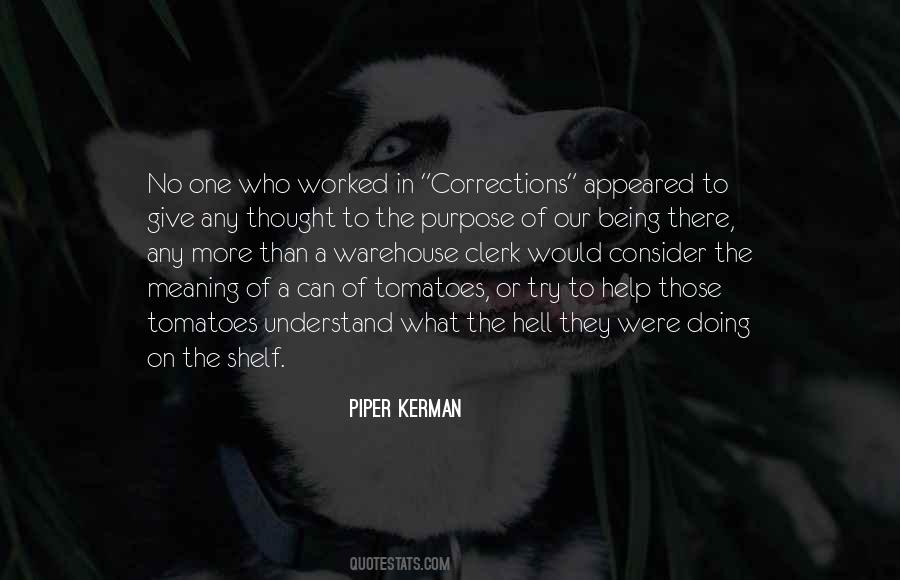 #20. For too long, the victims of crime have been the forgotten persons of our criminal justice system. - Author: Ronald Reagan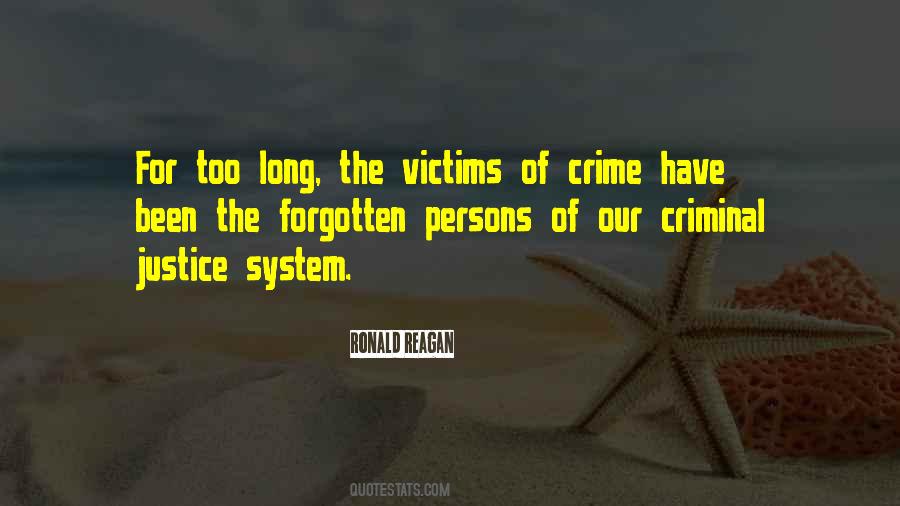 #21. Our system of justice should reflect an understanding that any of us could have been dealt a very different hand in life. In fact, it seems immoral not to recognize just how much luck is involved in morality itself. - Author: Sam Harris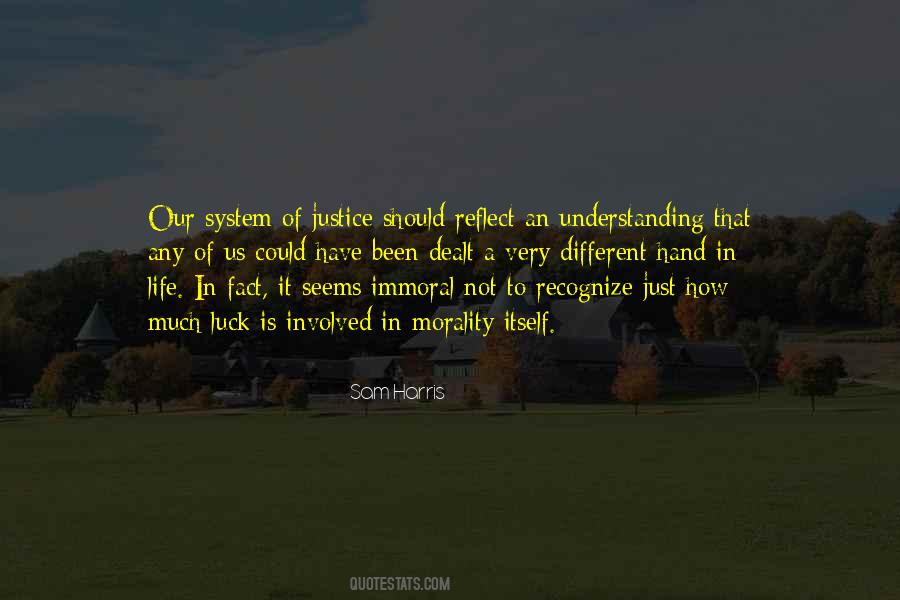 #22. We all have to announce our full solidarity with the struggle of those seeking freedom and justice in Syria, and translate this sympathy into a clear political vision that supports a peaceful transition to a democratic system of rule that reflects the demands of the Syrian people for freedom. - Author: Mohammed Morsi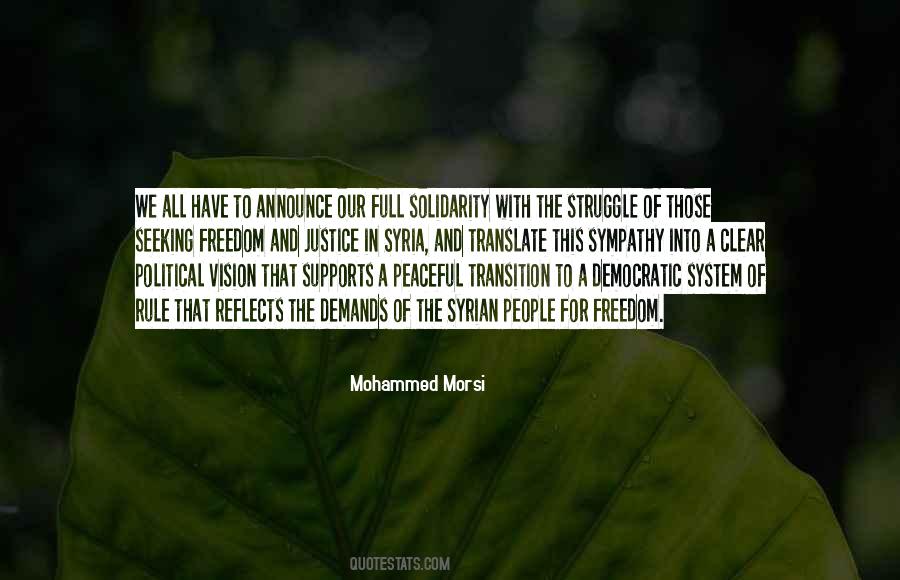 #23. I mean no disrespect to the gentlemen of the bench, but it is no secret that our system of justice, praised throughout Europe for its severity and its swiftness, is a terrible and fearful thing, and no man, guilty or innocent, wishes to stand before it. - Author: David Liss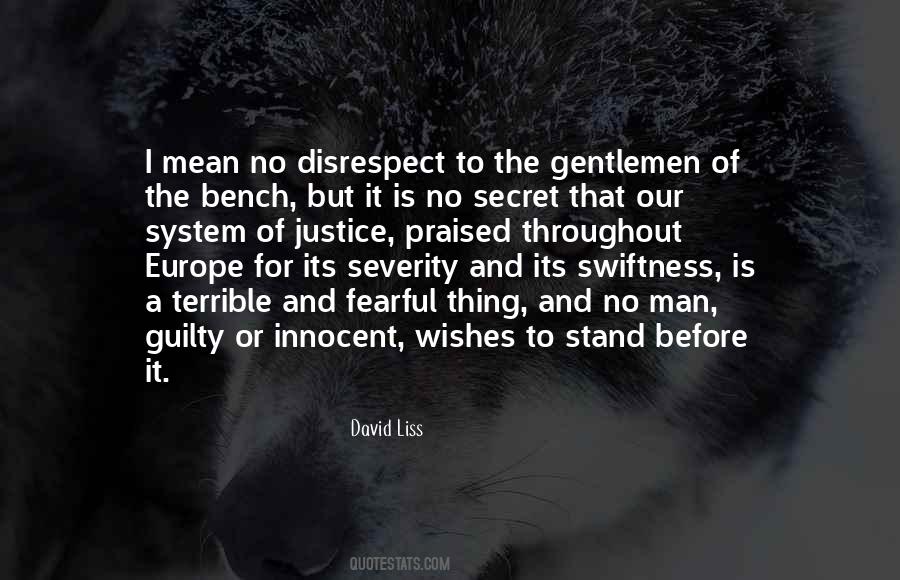 #24. My job is to interpret the law based on how the legislature and the court has done it and then, of course, to use our system of justice to develop some new legal tools and new concepts. - Author: Bill Scott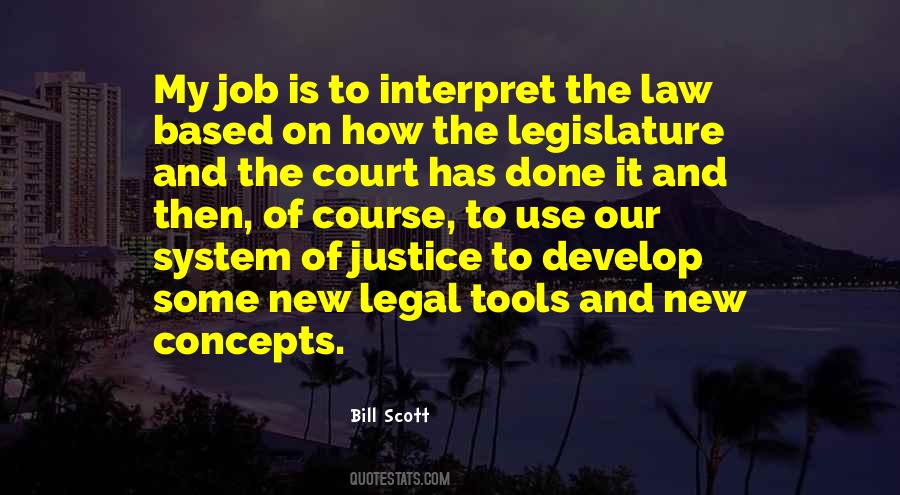 #25. For years I supported capital punishment, but I have come to believe that our criminal justice system is incapable of adequately distinguishing between the innocent and guilty. It is reprehensible and immoral to gamble with life and death. - Author: James Frey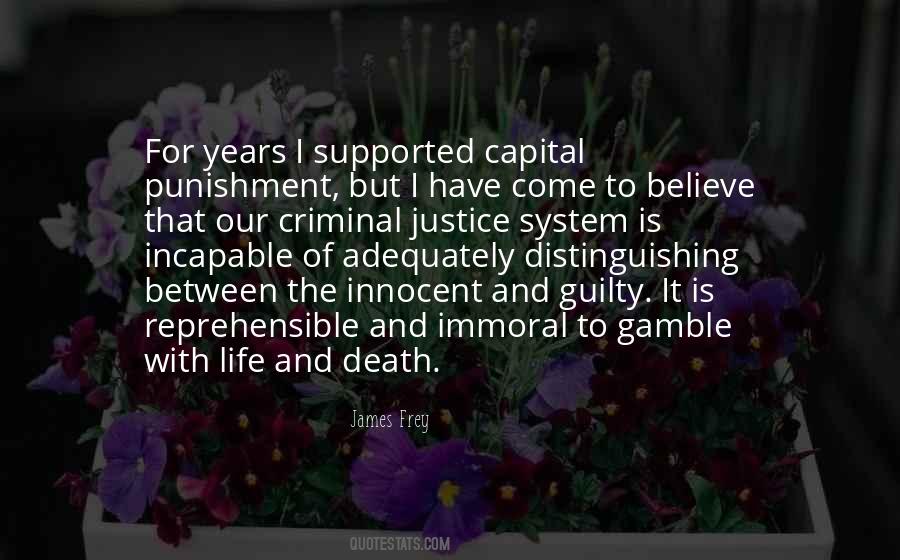 #26. The human element in any system is always prone to error. Why should the courts be any different? They are not. Our blind trust in the system is the product of ignorance ... - Author: William Landay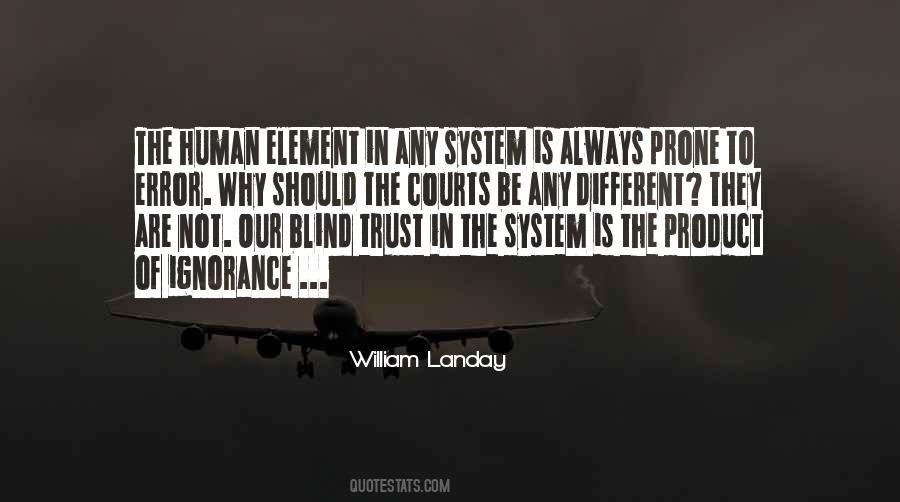 #27. We must embrace a new agenda based on inclusiveness; a commitment to reconnecting the social and the economic; a relinking of the latter to a plausible redistributive system; and a determination to ensure that everyone has access to justice. All these things are within our reach. - Author: Noreena Hertz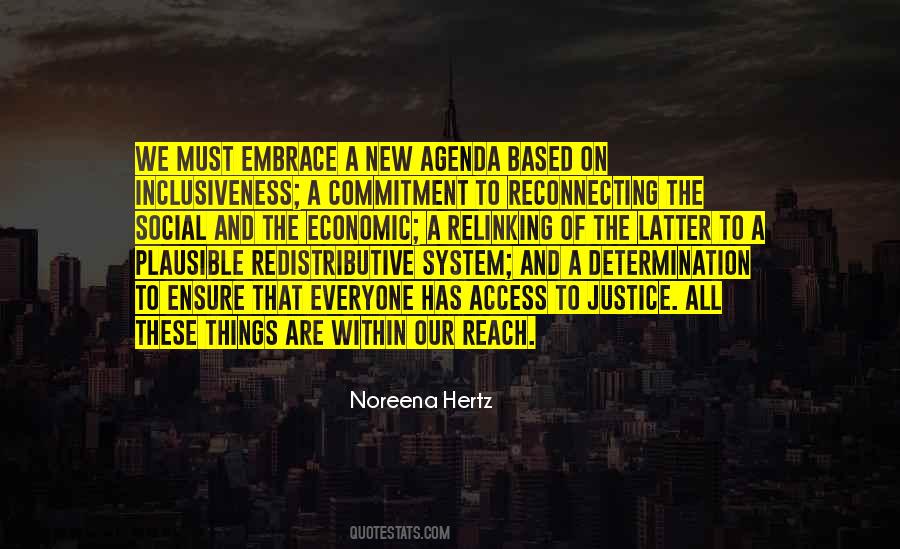 #28. The American people do not want people thumbing their nose at the law. It undercuts the very fabric of our society and the system of civil justice and of criminal justice as well. - Author: Ernest Istook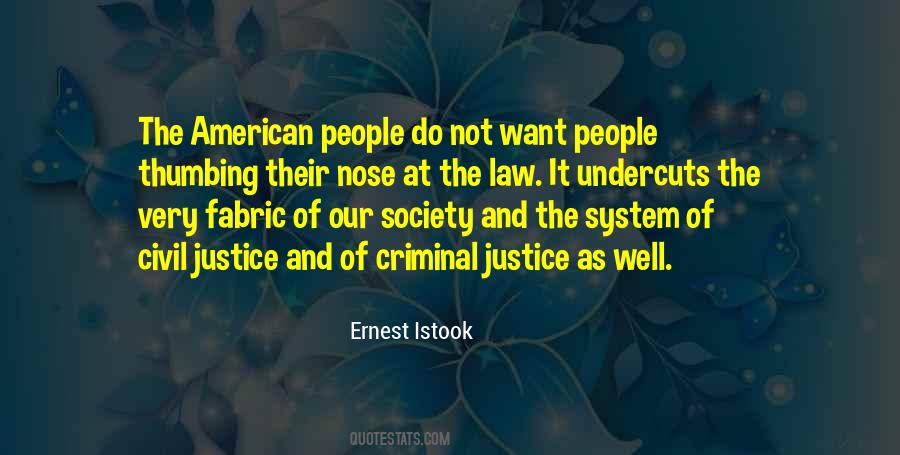 #29. America is not a pile of goods, more luxury, more comforts, a better telephone system, a greater number of cars. America is a dream of greater justice and opportunity for the average man and, if we can not obtain it, all our other
achievements amount to nothing. - Author: Eleanor Roosevelt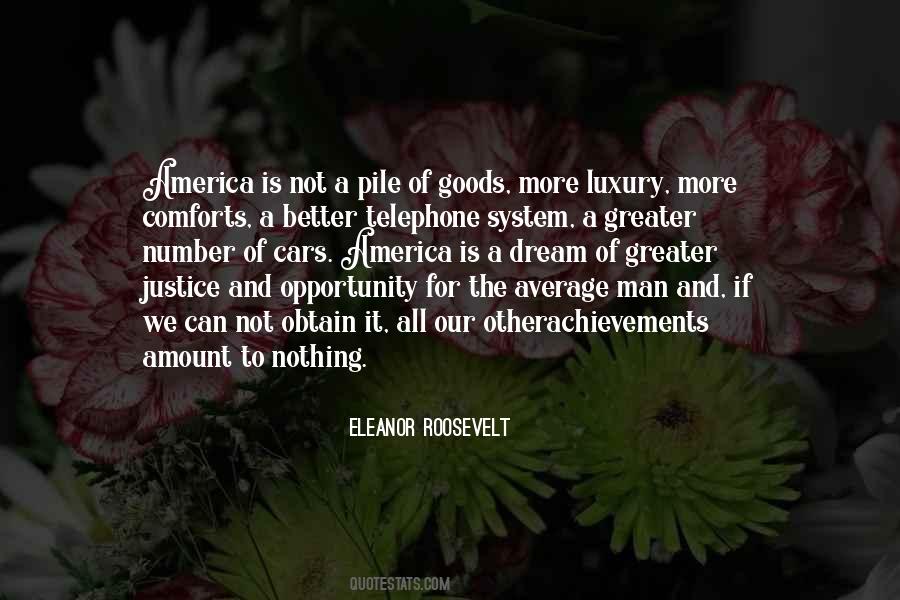 #30. Judicial excellence means that a Supreme Court justice must have a sense of the values from which our core of our political- economic system goes. In other words, we should not approve any nominee whose extreme judicial philosophy would undermine rights and liberties relied upon by all Americans. - Author: Herb Kohl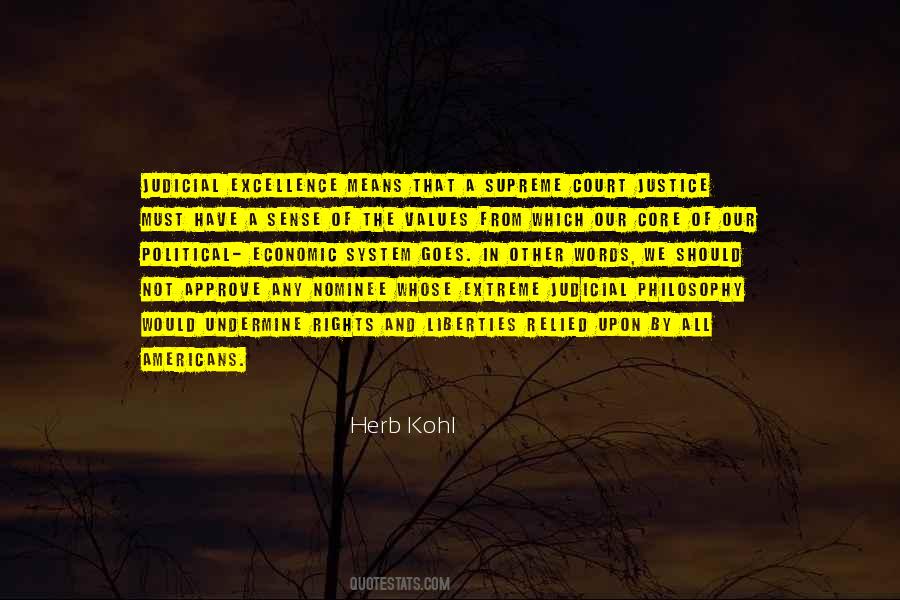 #31. [The official prosecutors] ... were more vengeful on behalf of our injuries than I myself could ever be. - Author: Sir Laurens Van Der Post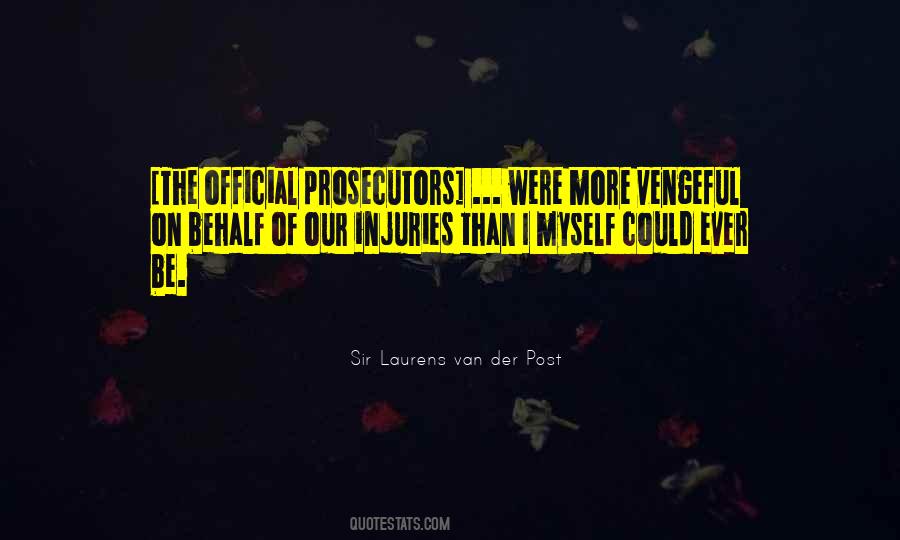 #32. It is apparent, if you go back through our history, that the grand juries of the criminal justice system do not value black lives. - Author: William Lacy Clay Jr.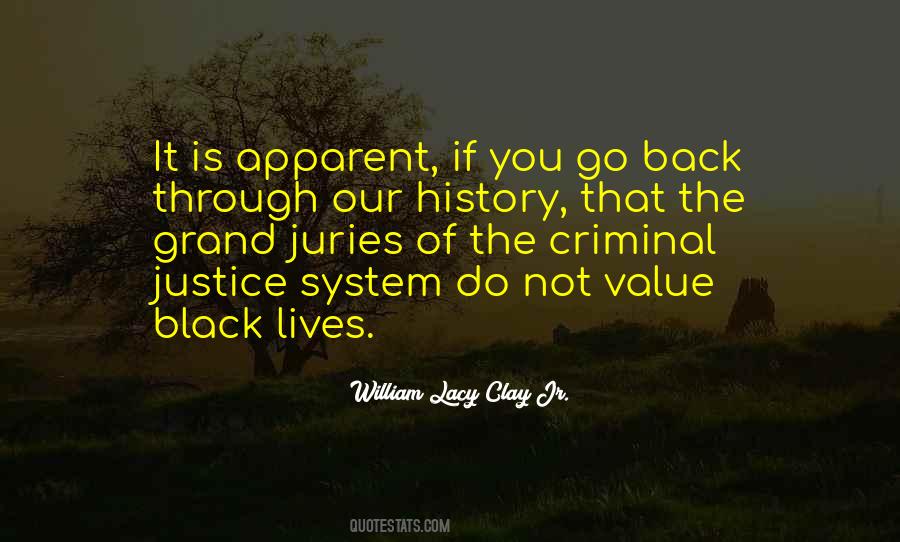 #33. Well, of course I think people can be forgiven. But our justice system is not set up to dispense forgiveness. You can go to the local priest for that. - Author: Nancy Grace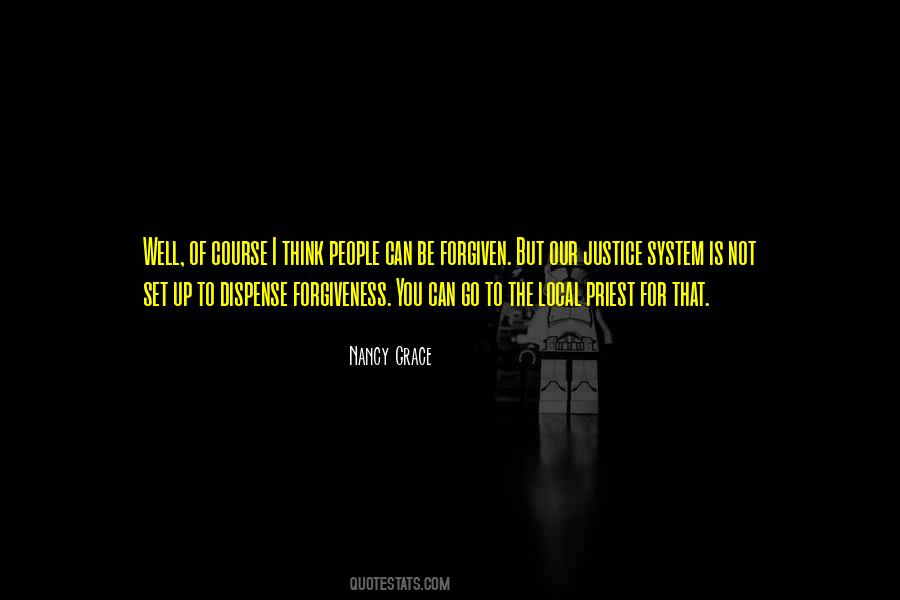 #34. Perhaps the most important thing I learned was about democracy, that democracy is not our government, our constitution, our legal structure. Too often they are enemies of democracy. - Author: Howard Zinn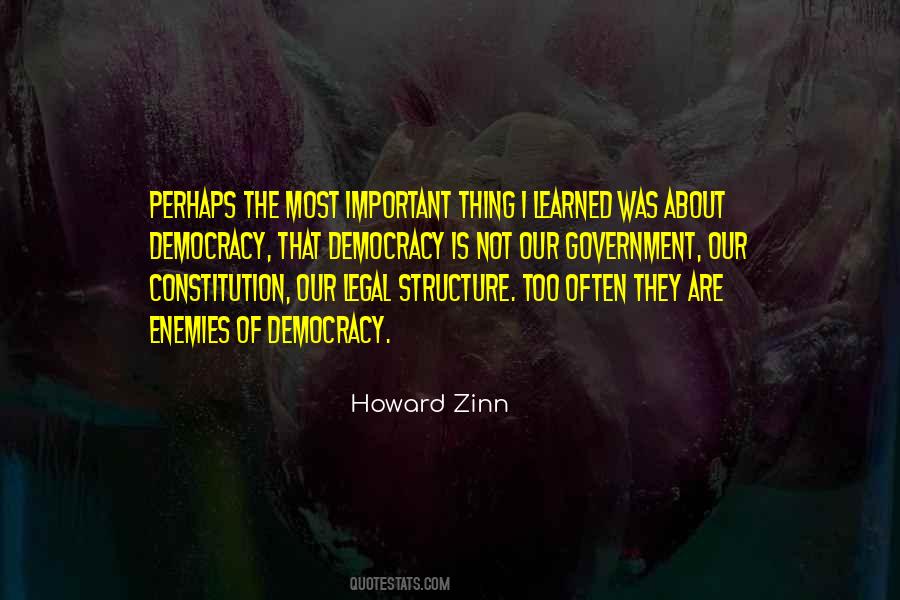 #35. The whirlwinds of revolt will continue to shake the foundations of our nation until the bright day of justice emerges. - Author: Martin Luther King Jr.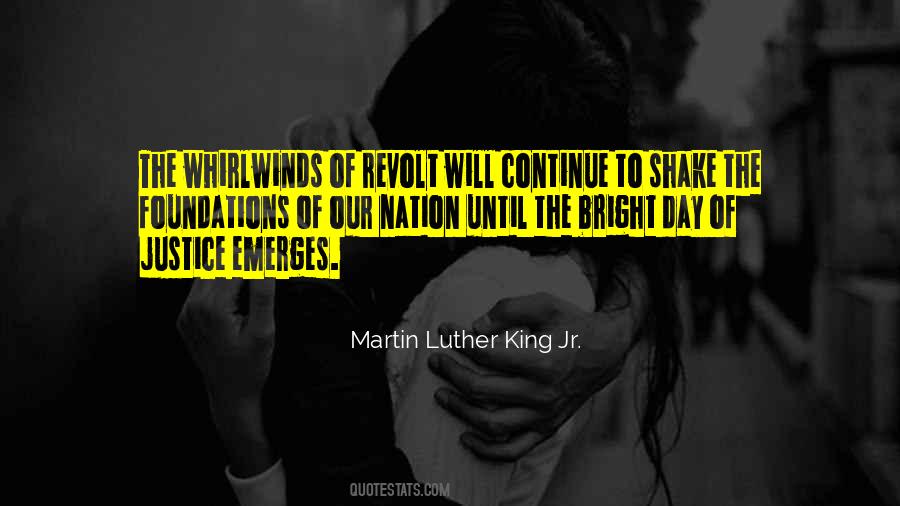 #36. The central task of our time is to evolve a new system of world order based on principles of peace and justice. - Author: Richard A. Falk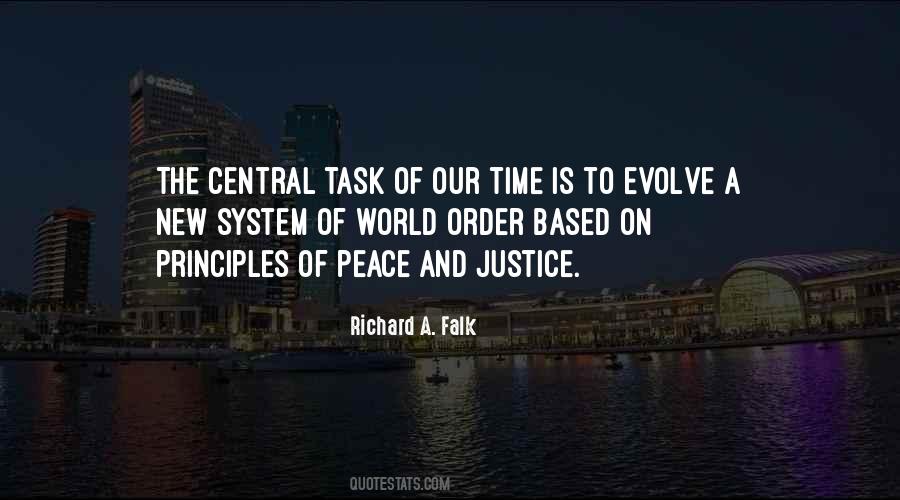 #37. We can do better ... We can't ignore the inequalities that persist in our justice system that undermine our most deeply held values of fairness and equality. - Author: Hillary Clinton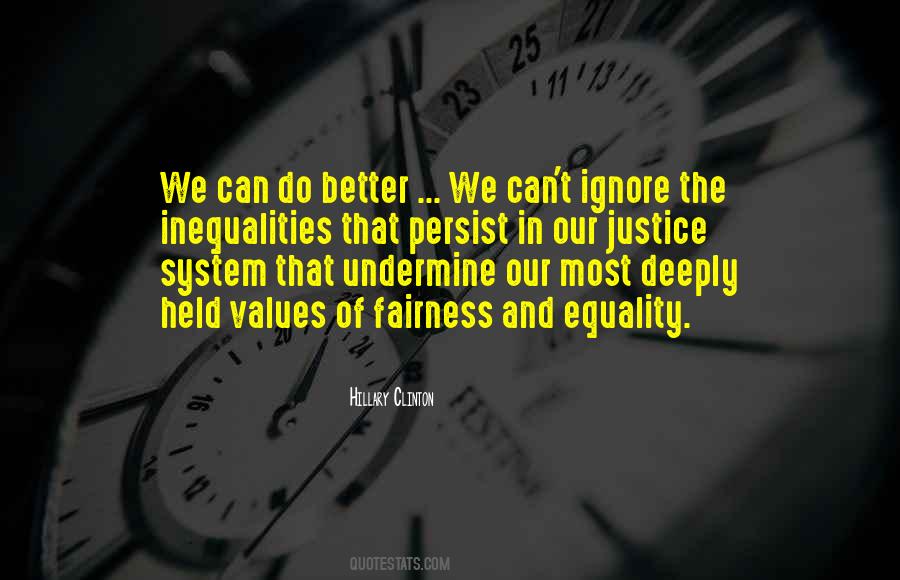 Famous Authors
Popular Topics