List of top 100 famous quotes and sayings about love tolstoy to read and share with friends on your Facebook, Twitter, blogs.
Top 100 Quotes About Love Tolstoy
#1. Everything I know, I know because of love.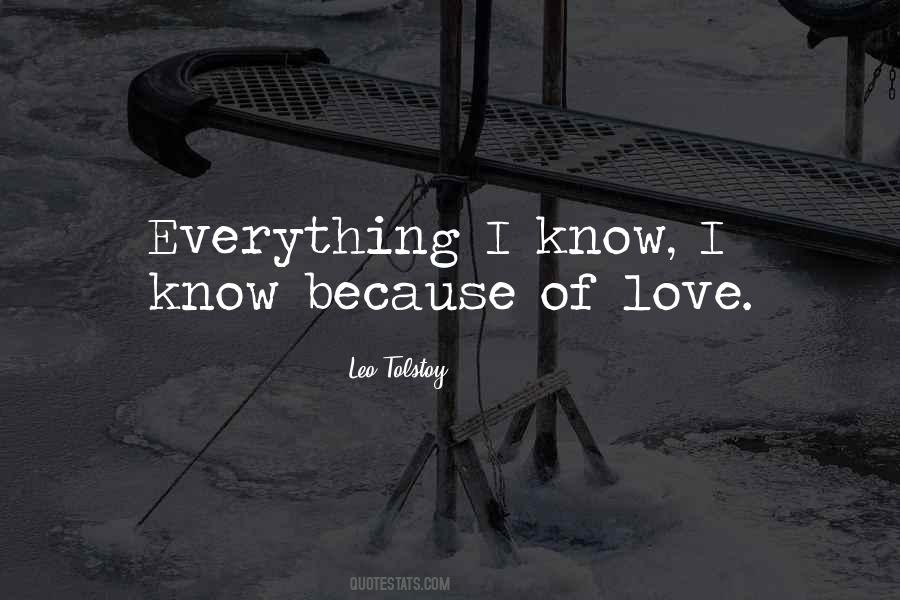 #2. But she was not even grateful to him for it; nothing good on Pierre's part seemed to her to be an effort, it seemed so natural for him to be kind to everyone that there was no merit in his kindness.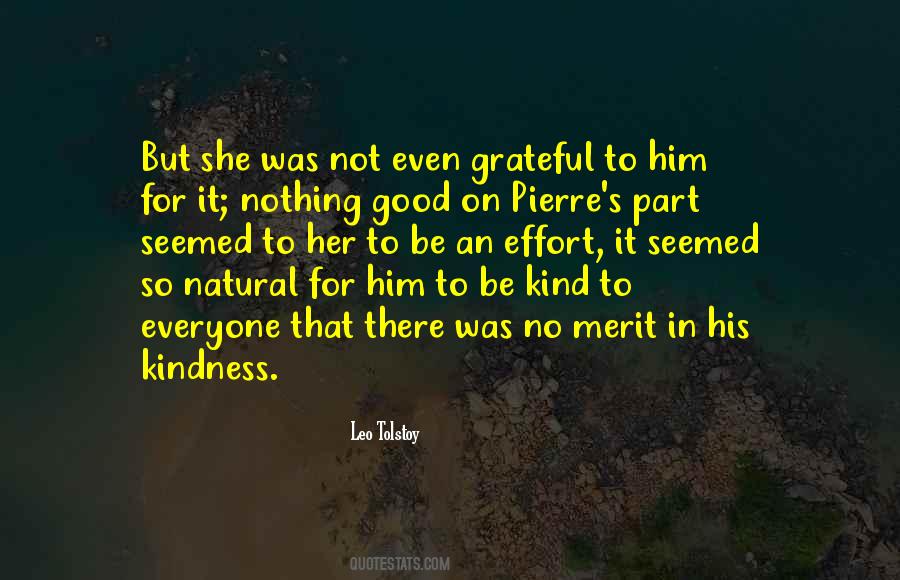 #3. To love life is to love God. Harder and more blessed than all else is to love this life in one's sufferings, in undeserved sufferings.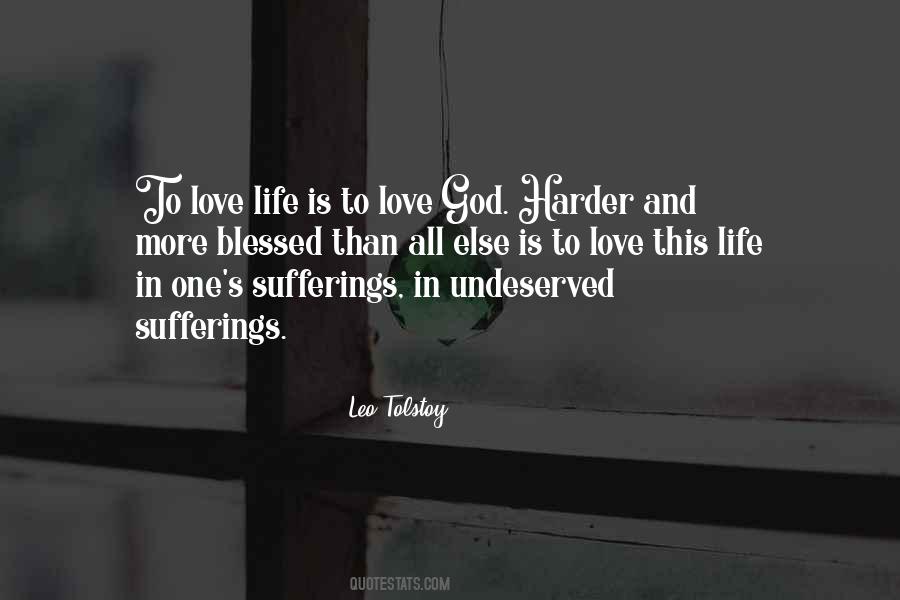 #4. I love 'Anna Karenina.' It's in the top five books on my list. Tolstoy is unsurpassed in combining the grand with the trivial, that is, the small details which make up life.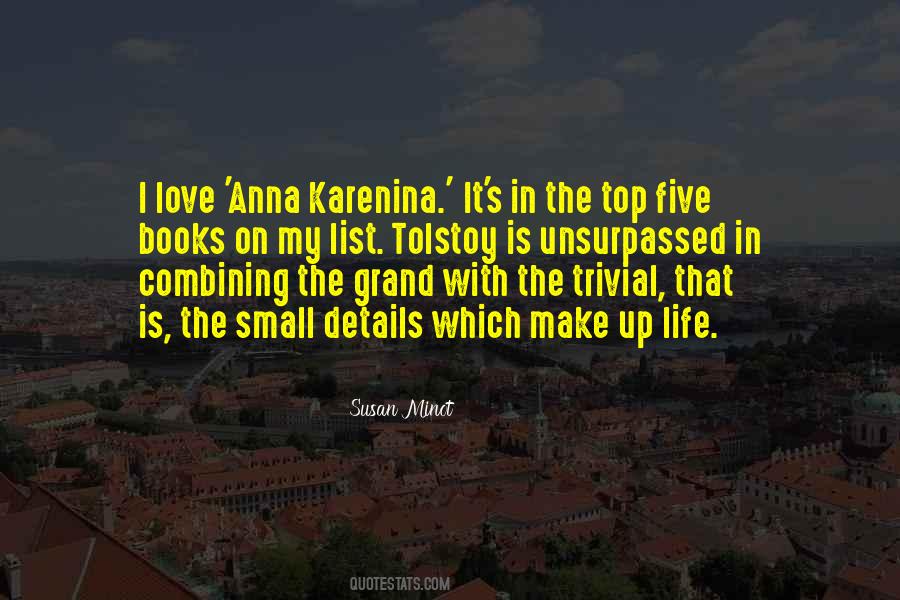 #5. There are two aspects," Alexey Alexandrovitch resumed: "those who take part and those who look on; and love for such spectacles is an unmistakable proof of a low degree of development in the spectator, I admit, but ...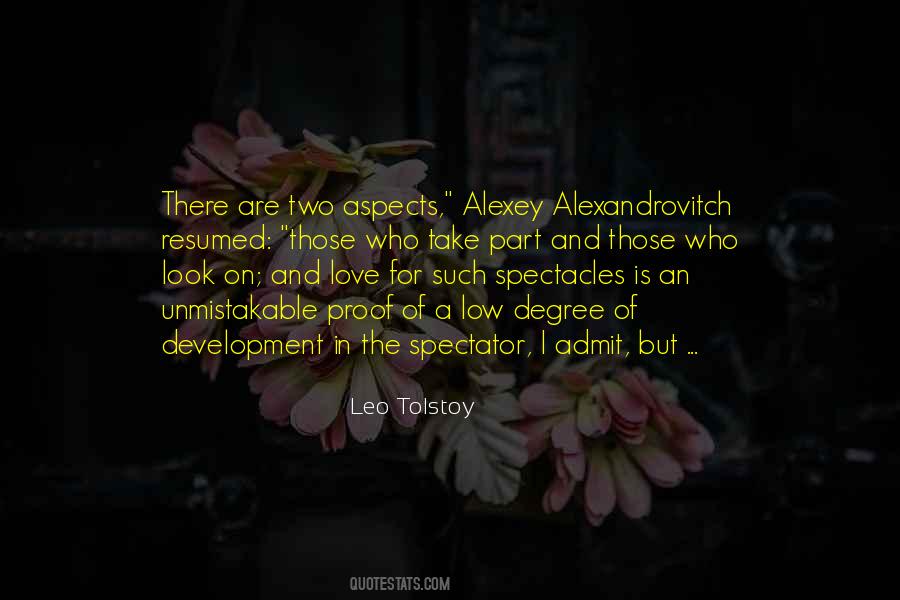 #6. Energy rests upon love; and come as it will, there's no forcing it.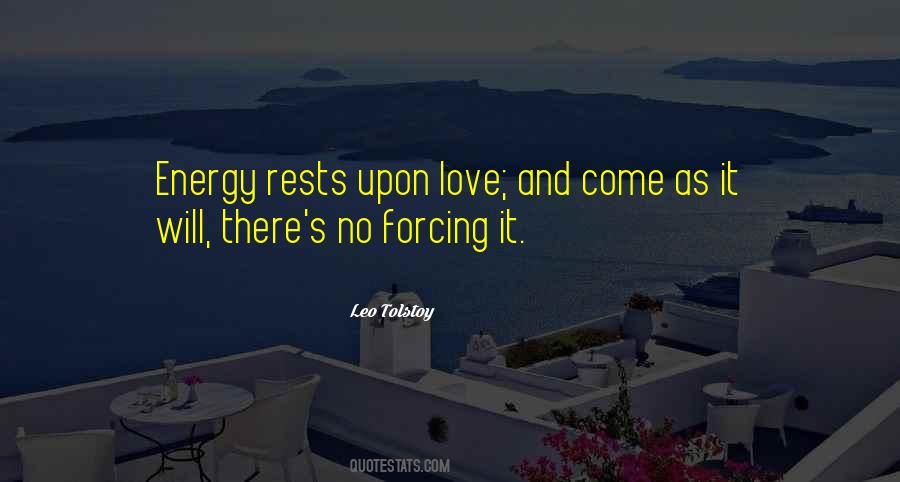 #7. Leo Tolstoy wrote: "One can live magnificently in this world, if one knows how to work and how to love, to work for the person one loves and to love one's work."19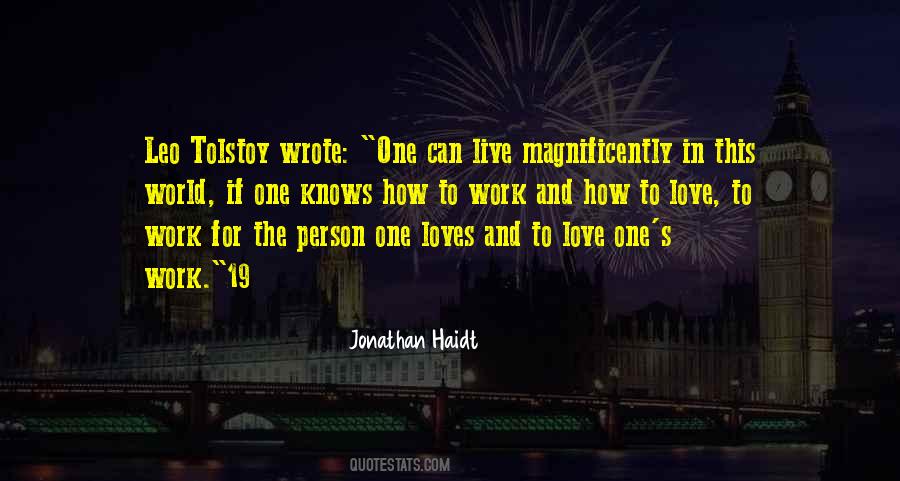 #8. He looked at her as a man might look at a faded flower he had plucked, in which it was difficult for him to trace the beauty that had made him pick and so destroy it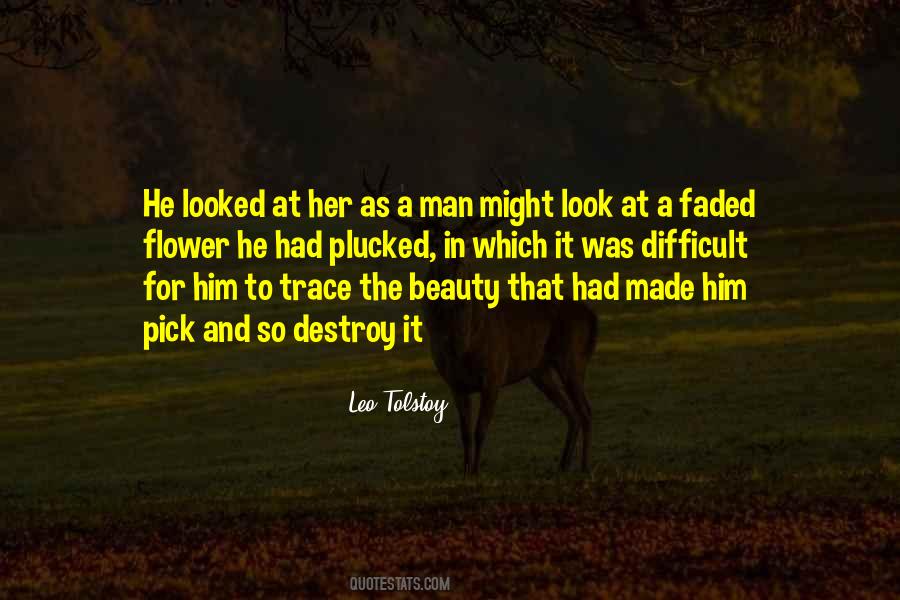 #9. Love ... " she repeated slowly, in a musing voice, and suddenly, while disentangling the lace, she added: "The reason I dislike this word because it means such a great deal to me, far more than you can understand.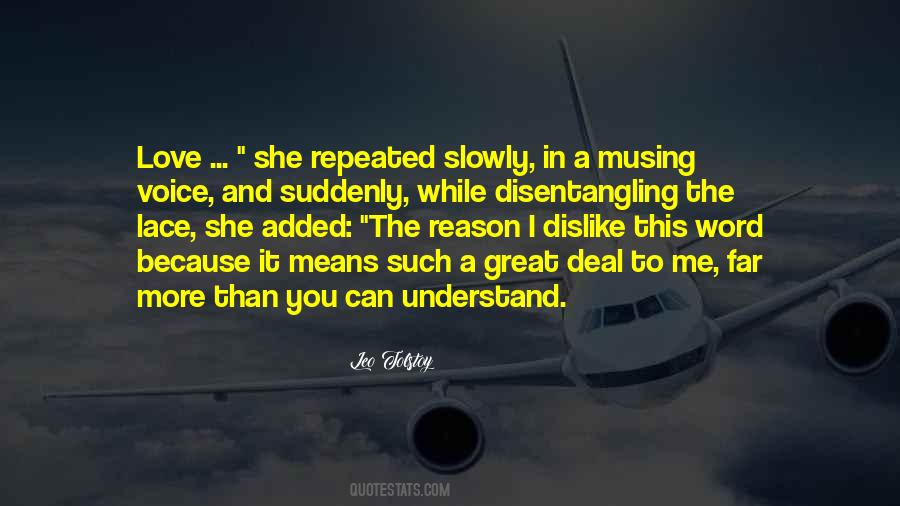 #10. It's hard to love a woman and do anything.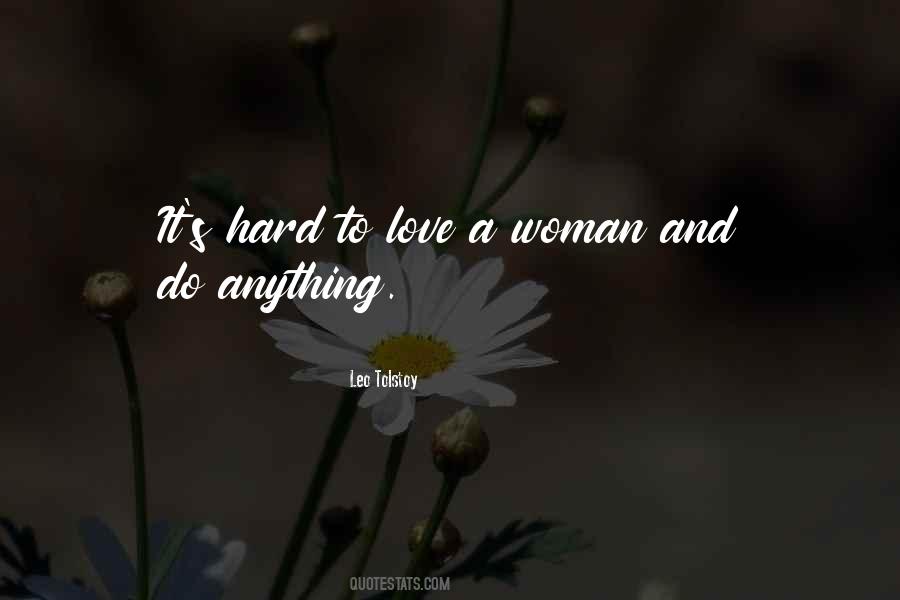 #11. No," he said to himself, "however good that life of simplicity and toil may be, I cannot go back to it. I love HER.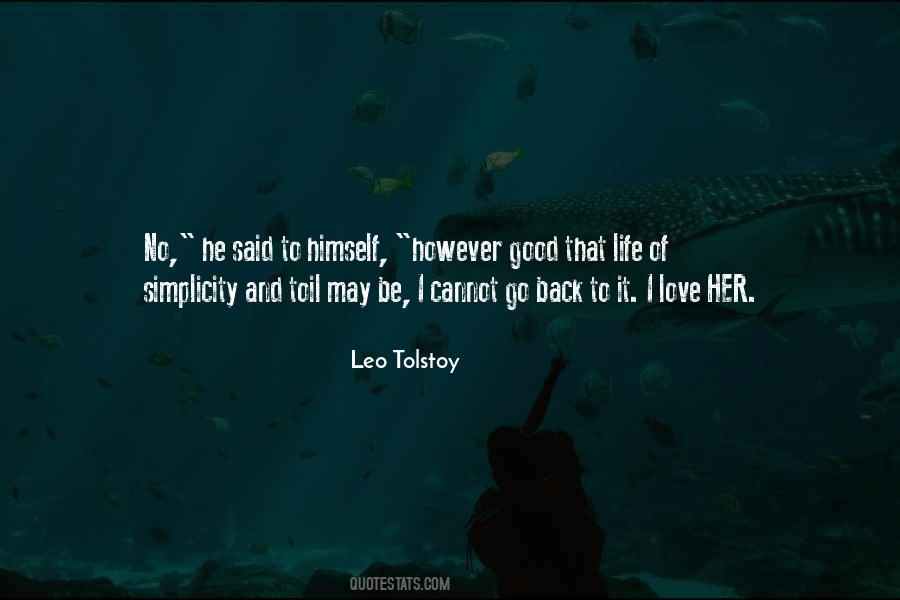 #12. One can no more approach people without love than one can approach bees without care. Such is the quality of bees ...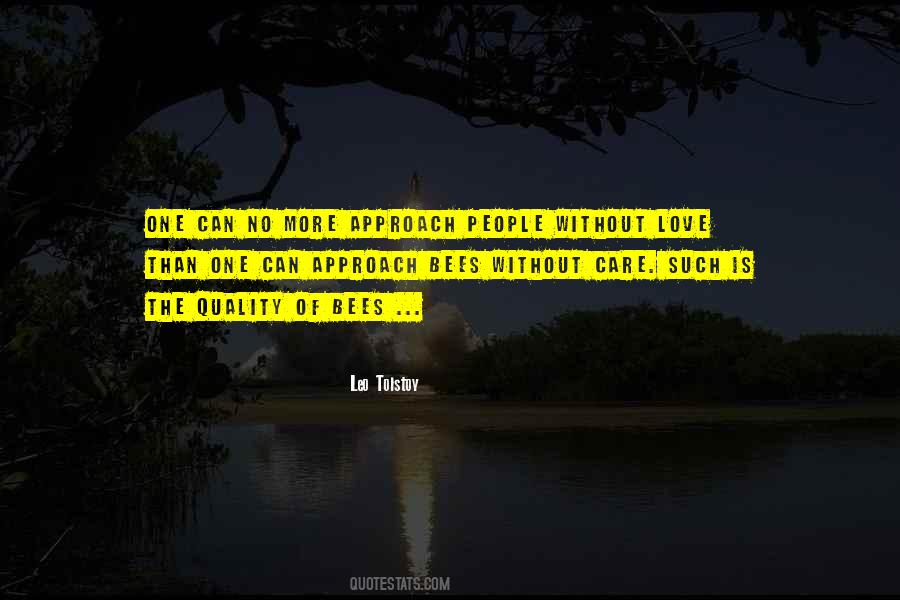 #13. And all people live, Not by reason of any care they have for themselves, But by the love for them that is in other people.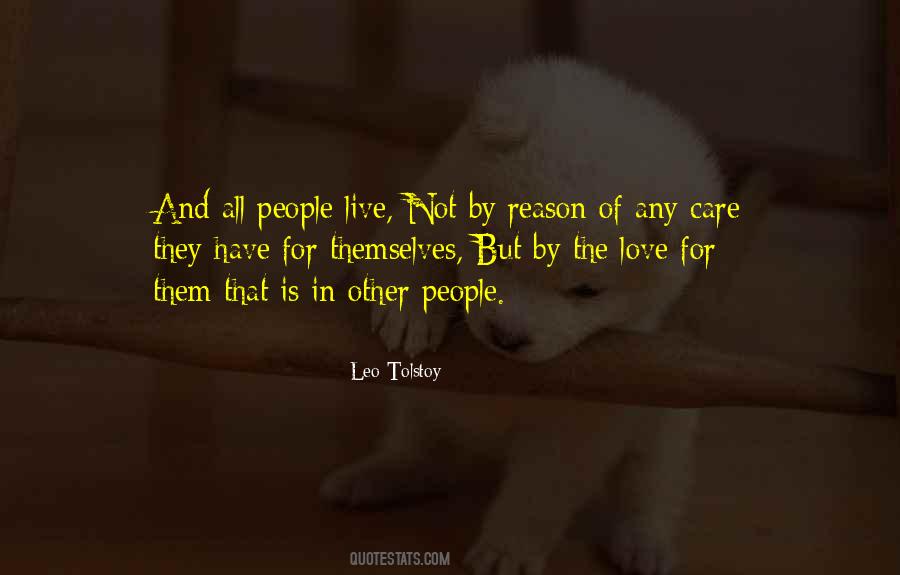 #14. But what desires can always be satisfied despite external circumstances? What are they? Love, self-sacrifice.' He
#15. Love alone is the only reasonable activity or pursuit of humankind ... Fo r Love not only annihilates our fear of meaninglessness but empowers us to seek the happiness of others. And this indeed is our greatest happiness.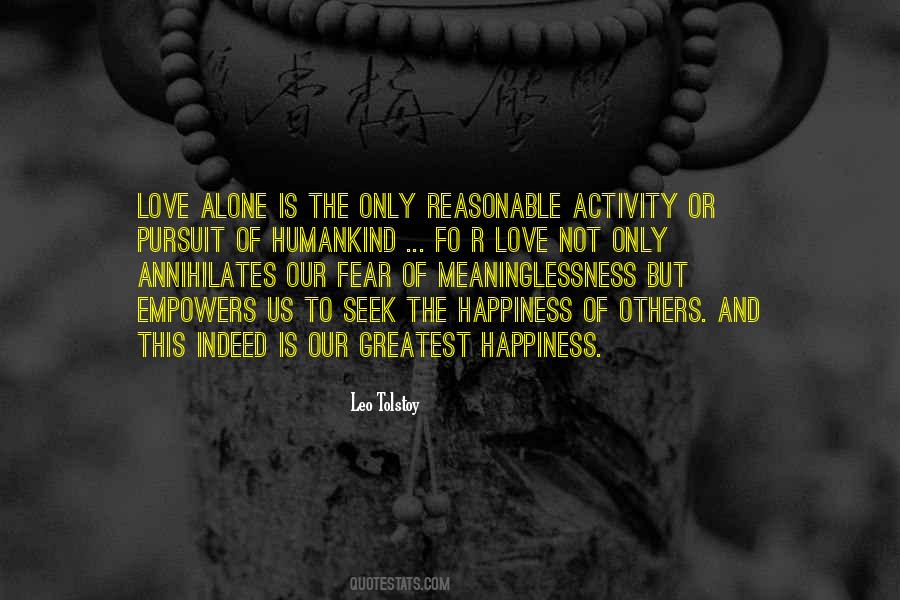 #16. I killed the wife when I first tasted sensual joys without love, and then it was that I killed my wife.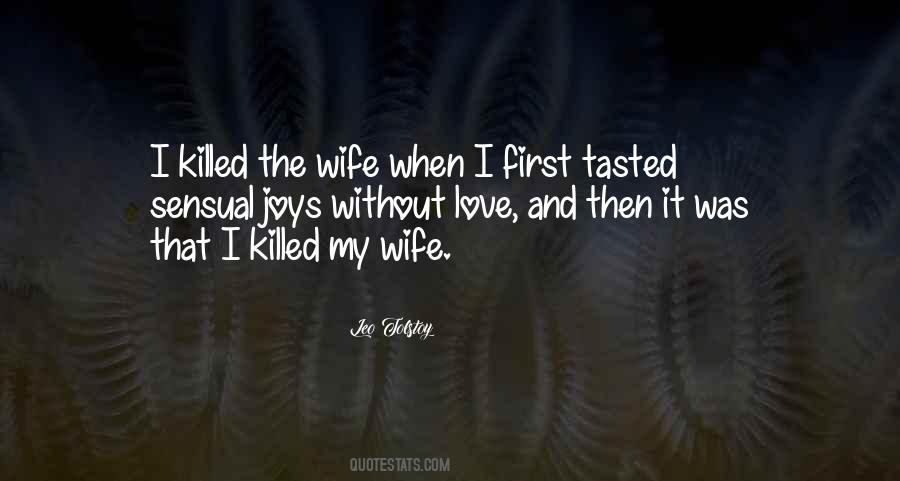 #17. Don't steal sweet rolls.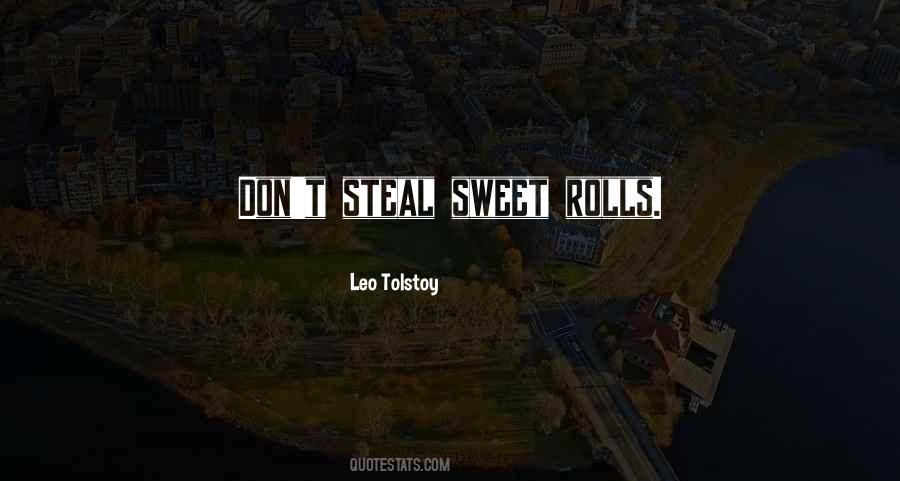 #18. There are as many minds as there are heads, so there are as many kinds of love as there are hearts. Leo Tolstoy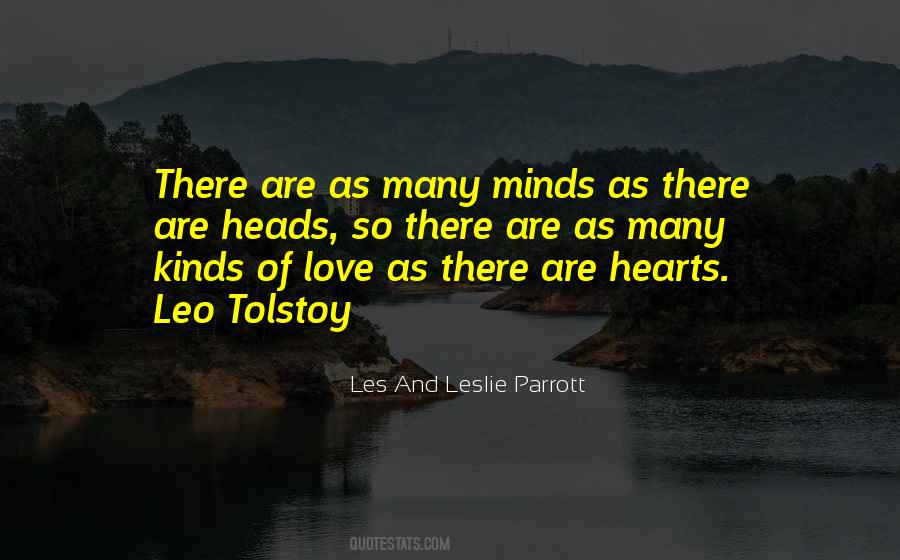 #19. I've always loved you, and when you love someone, you love the whole person, just as he or she is, and not as you would like them to be.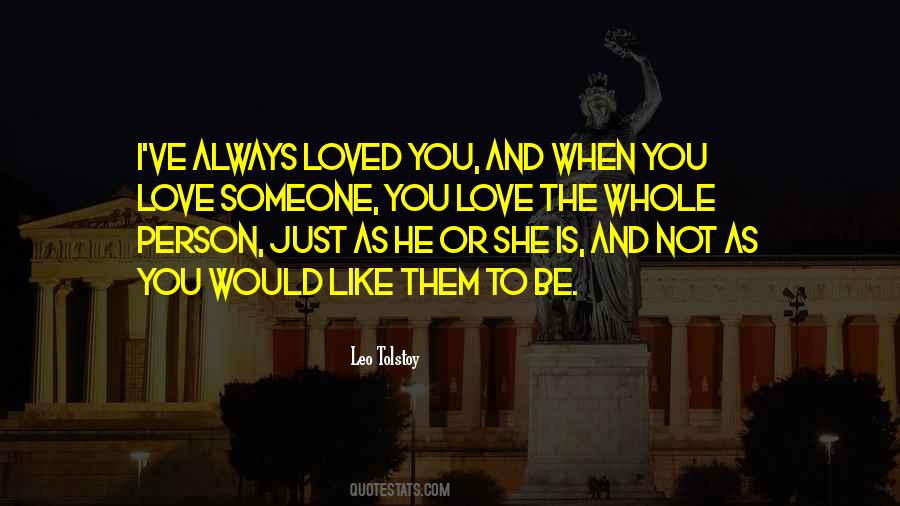 #20. Commit no act that is contrary to love.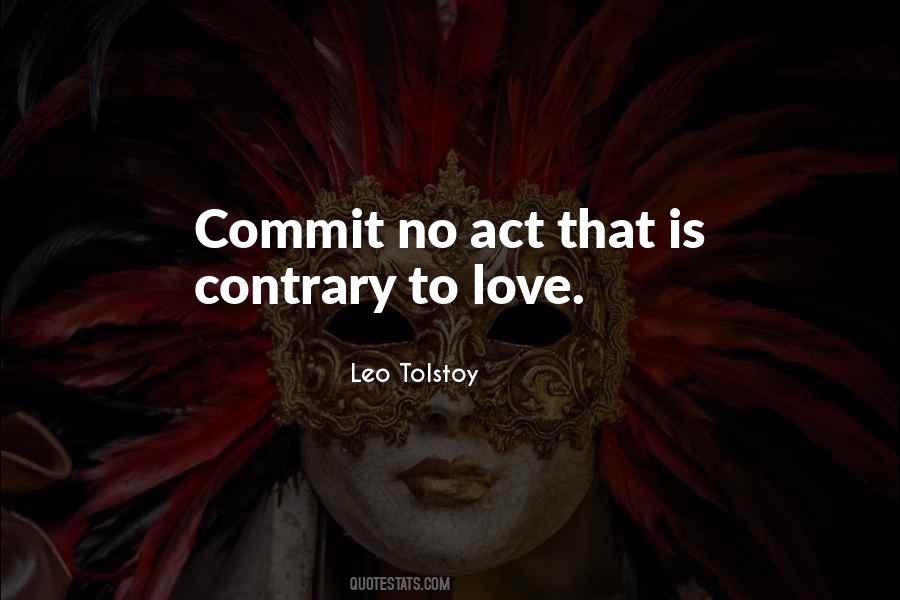 #21. I'm not living, I'm waiting for a solution that goes on and on being put off.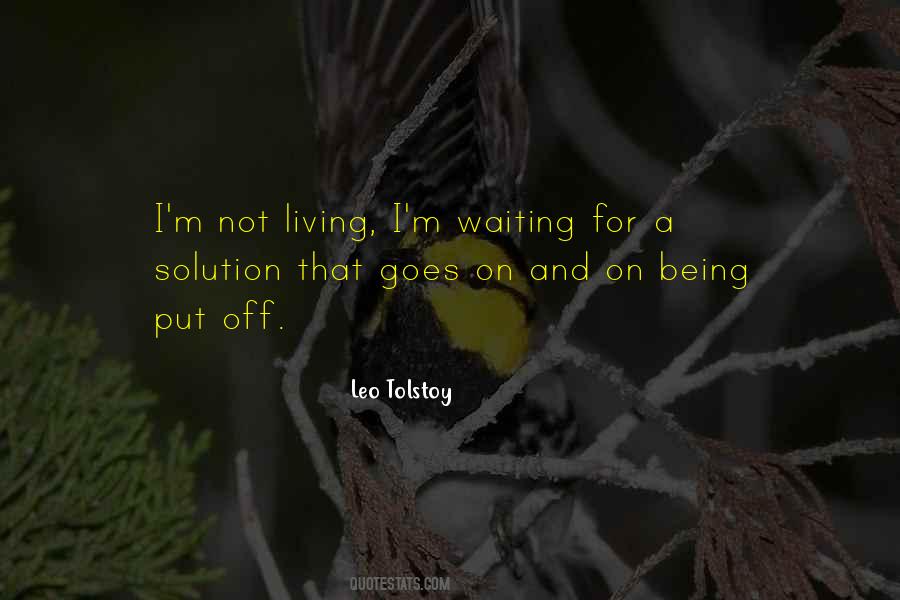 #22. Love those you hate you.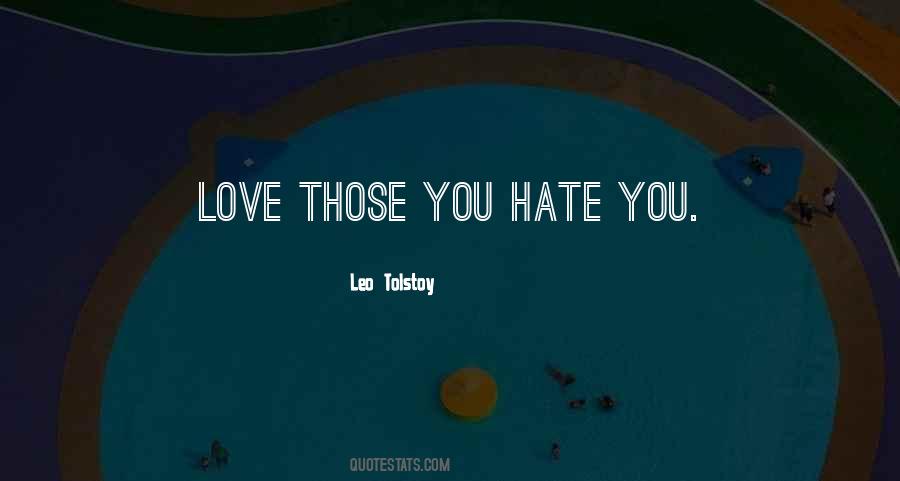 #23. Then she thought of how life could still be happy, and how tormentingly she loved and hated him, and how terribly her heart was pounding.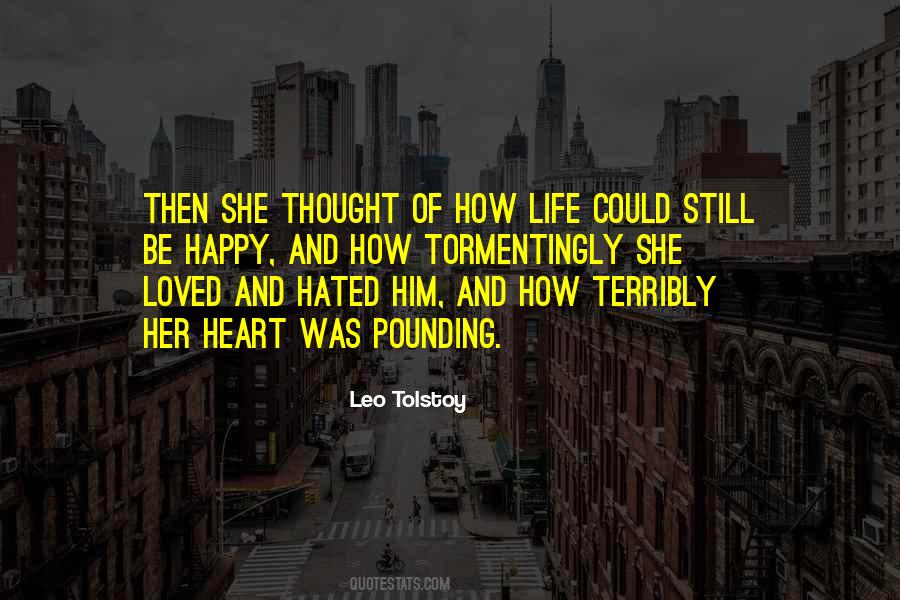 #24. It's a different thing to write a love story now than in the time of Jane Austen, Eliot, or Tolstoy. One of the problems is that once divorce is possible, once break-ups are possible, it can all become a little less momentous.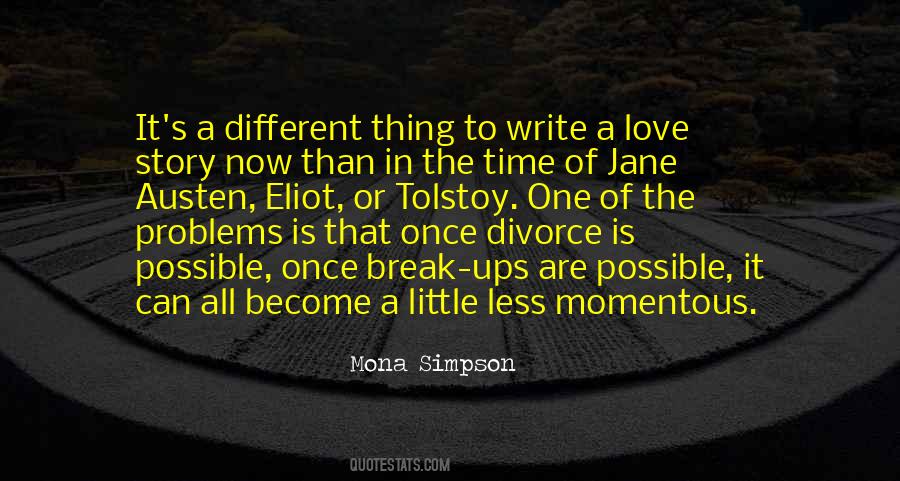 #25. All books are hyggelig, but classics written by authors such as Jane Austen, Charlotte Bronte, Leo Tolstoy, and Charles Dickens have a special place on the bookshelf. At the right age, your kids may also love to cuddle up with you in the hyggekrog and have you read to them. Probably not Tolstoy.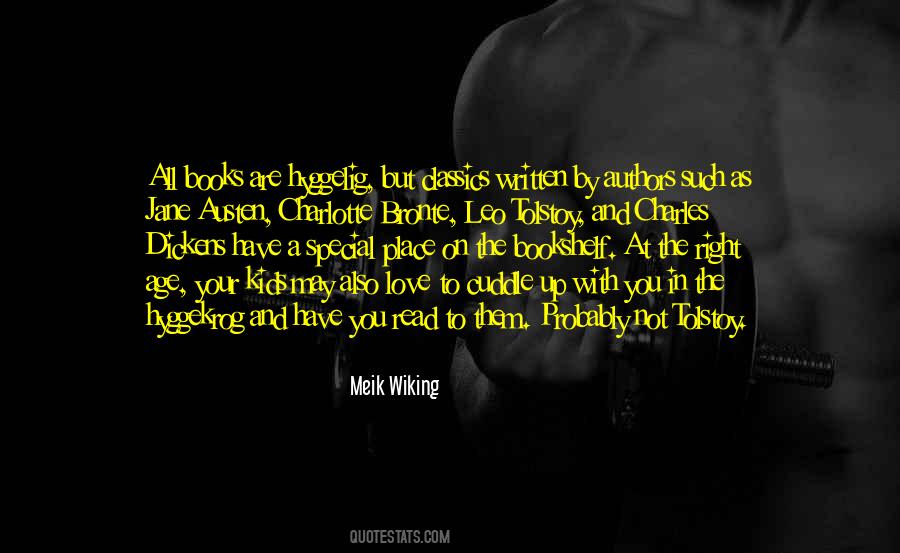 #26. I don't count life as life without love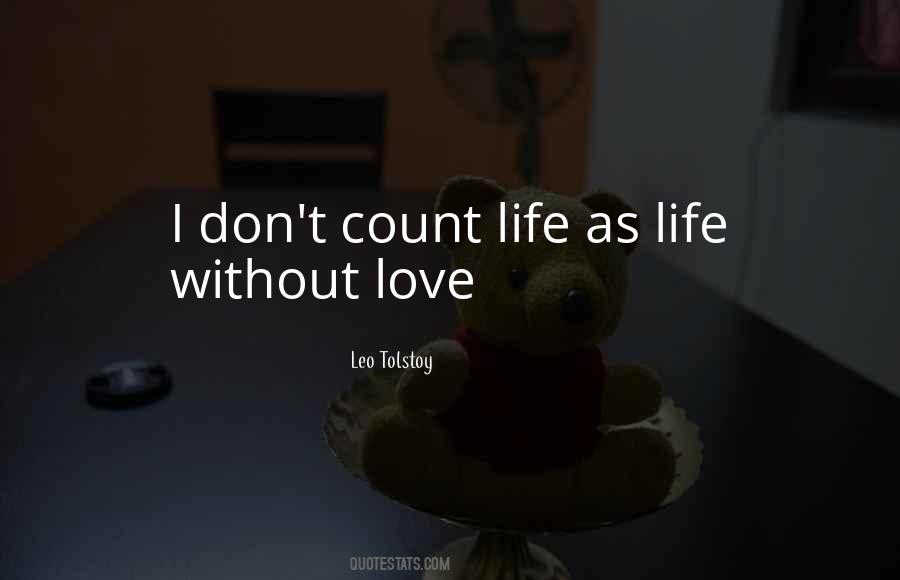 #27. People are always happy where there is love, because their happiness in in themselves.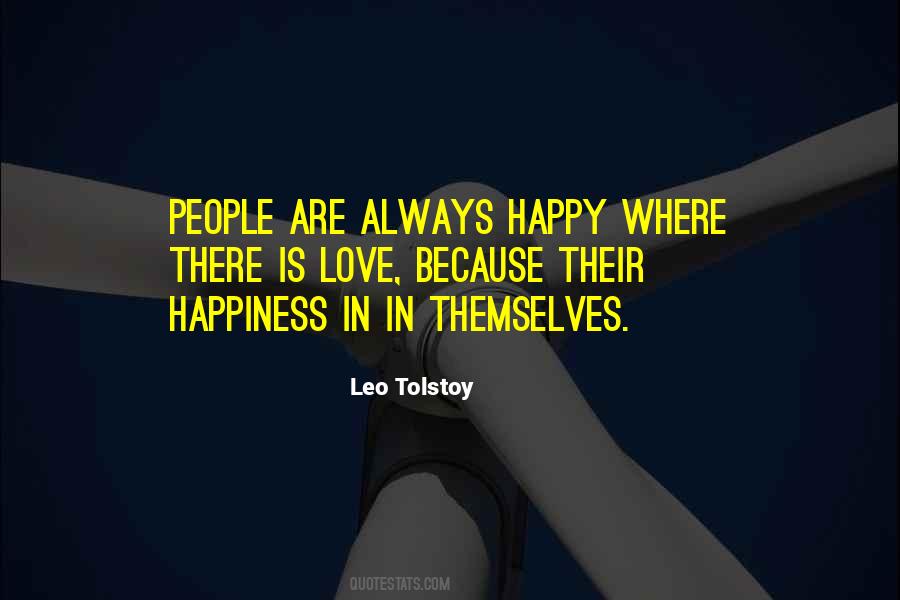 #28. Then we should find some artificial inoculation against love, as with smallpox.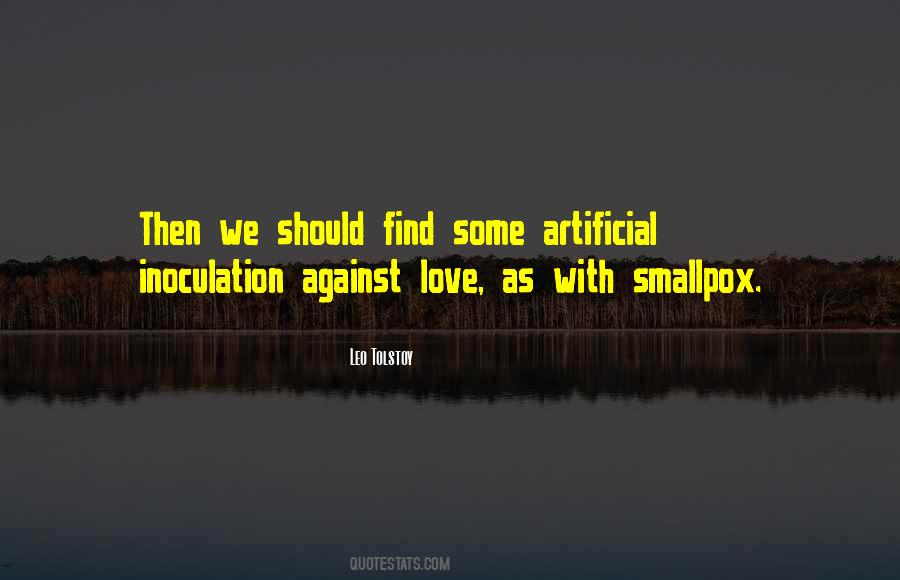 #29. The hero of my tale, whom I love with all the power of my soul, whom I have tried to portray in all his beauty, who has been, is, and will be beautiful, is Truth.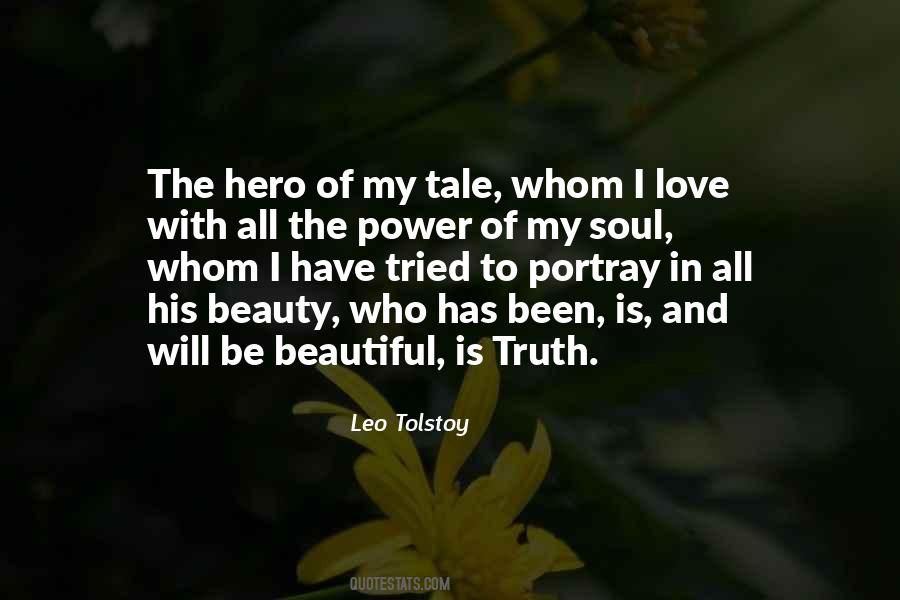 #30. He wants to prove to me that his love for me must not interfere with his freedom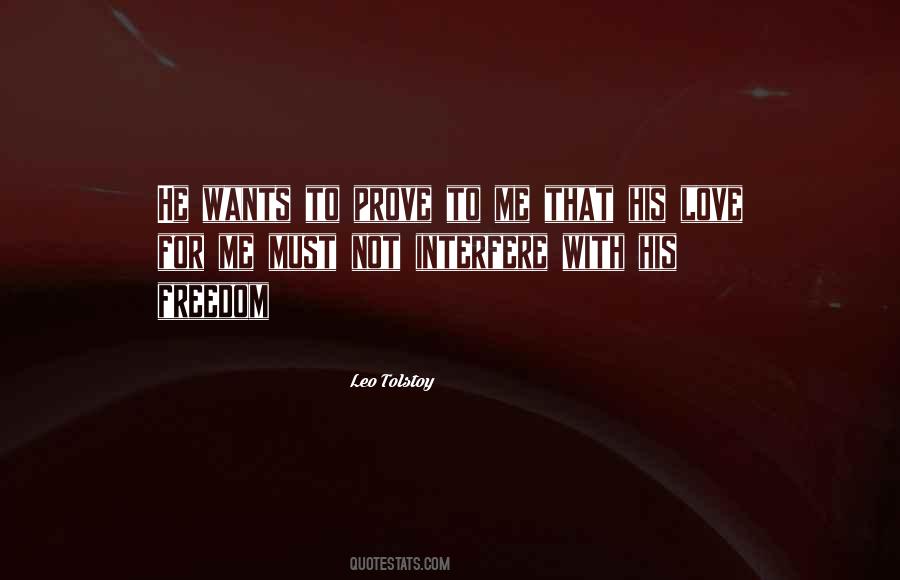 #31. Oh God! what am I to do if I love nothing but fame and men's esteem?
#32. What time can be more beautiful than the one in which the finest virtues, innocent cheerfulness and indefinable longing for love constitute the sole motives of your life?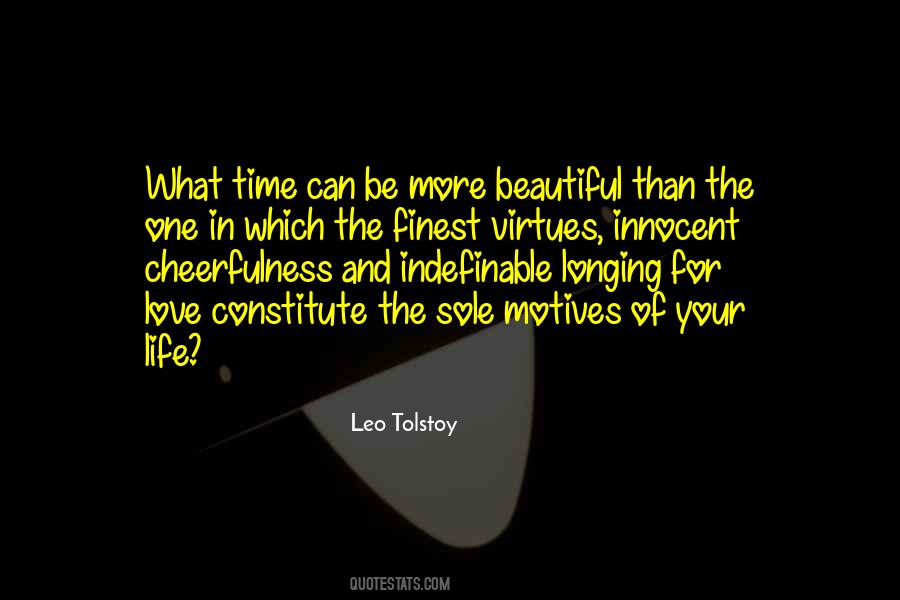 #33. He was afraid of defiling the love which filled his soul.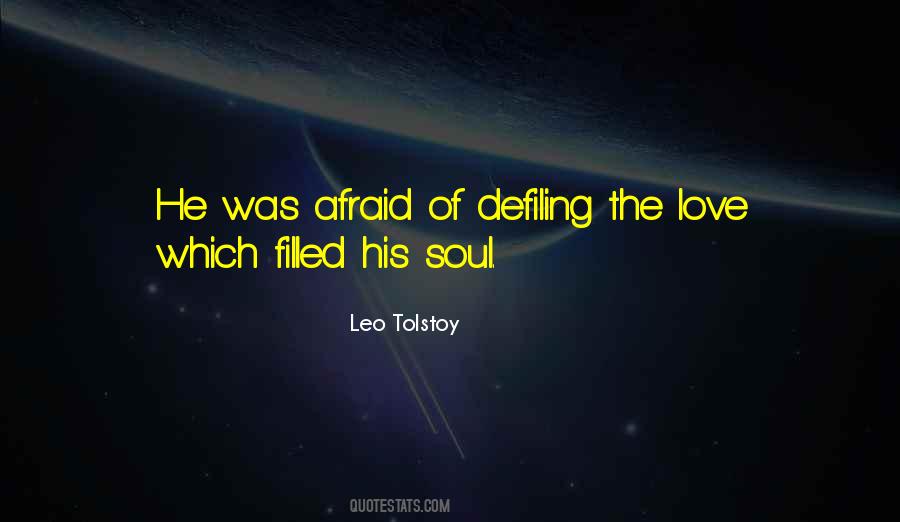 #34. To say that you can love one person all your life is just like saying that one candle will continue burning as long as you live.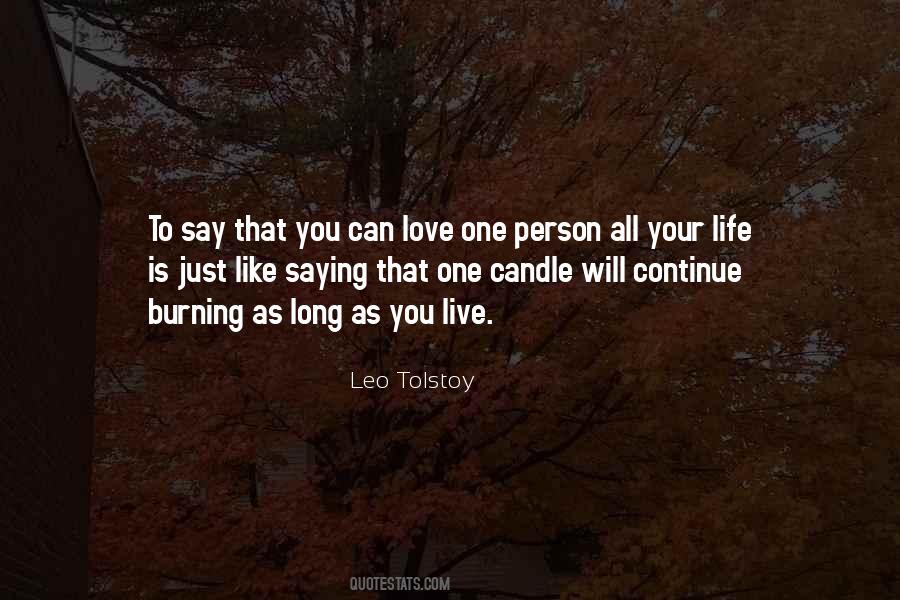 #35. To love life is to love God.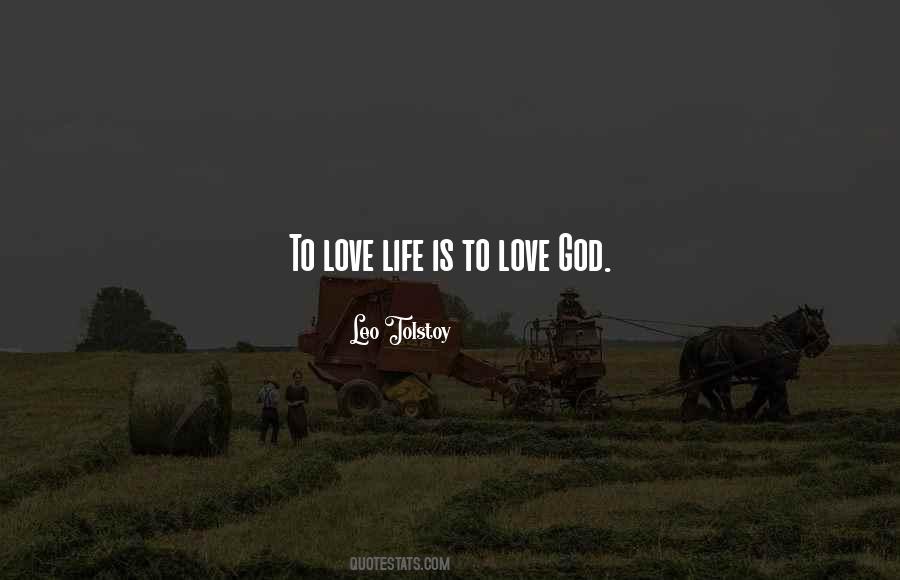 #36. He wanted and needed their love, but felt none towards them. He now had neither love nor humility nor purity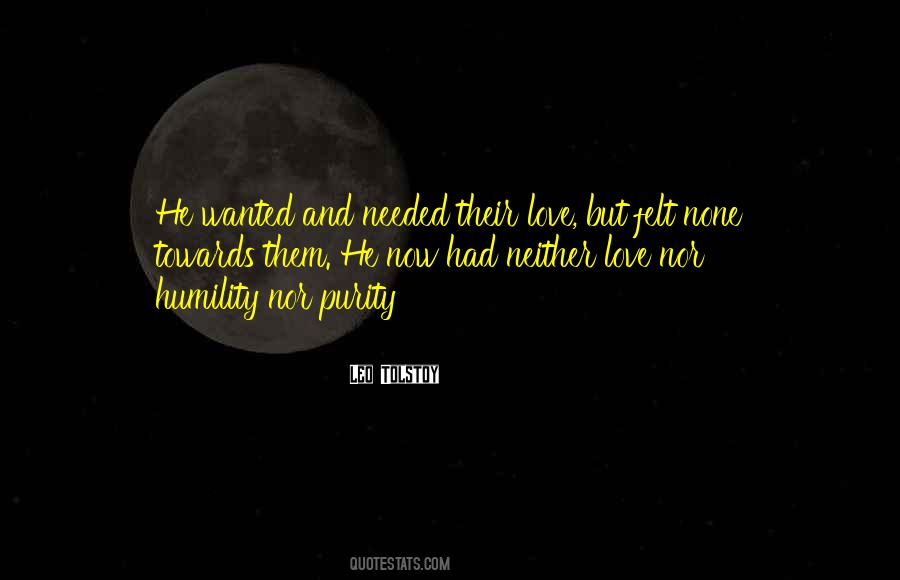 #37. Seize the moments of happiness, love and be loved! That is the only reality in the world, all else is folly. It is the one thing we are interested in here.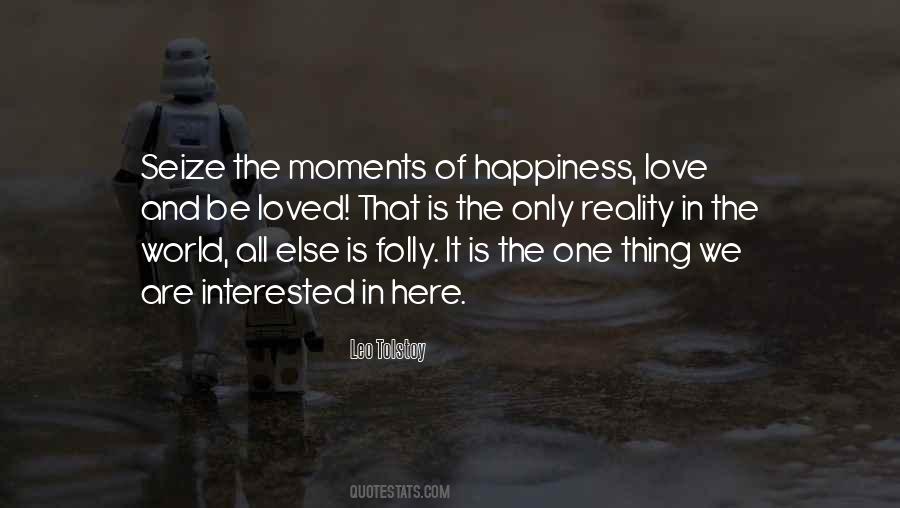 #38. He was nine years old; he was a child; he he knew his own soul, it was precious to him, he guarded it as the eyelid guards the eye, and without the key of love he let no one into his soul.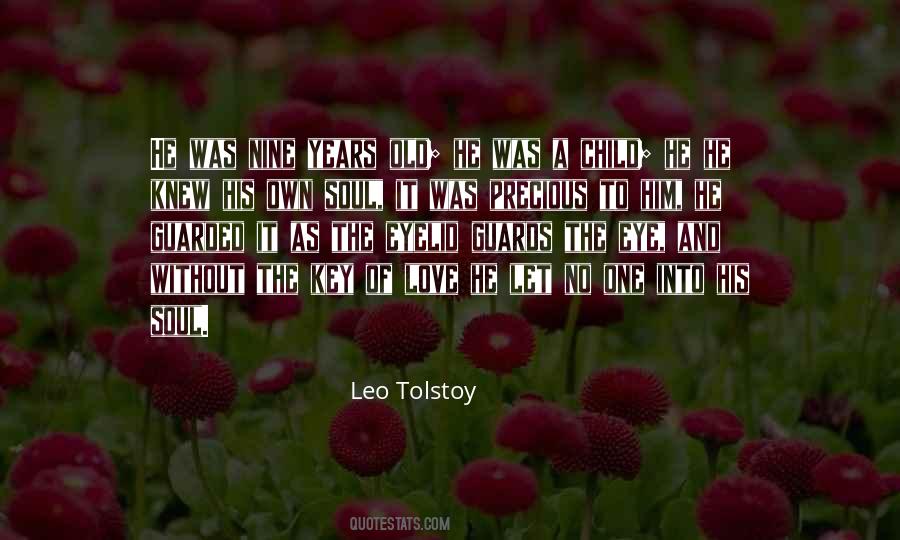 #39. The goal of the artist is not to solve a question irrefutably, but to force people to love life in all its countless, inexhaustible manifestations. If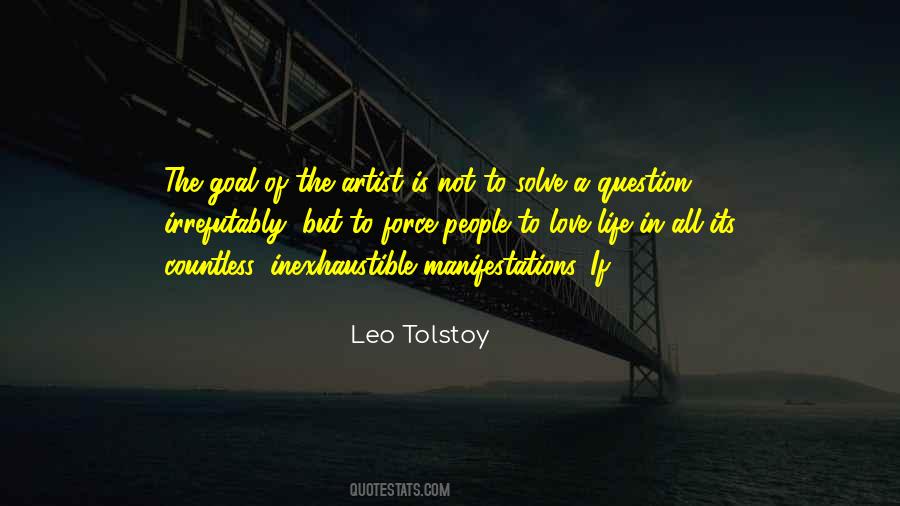 #40. The artist's mission must not be to produce an irrefutable solution to a problem, but to compel us to love life in all its countless and inexhaustible manifestations.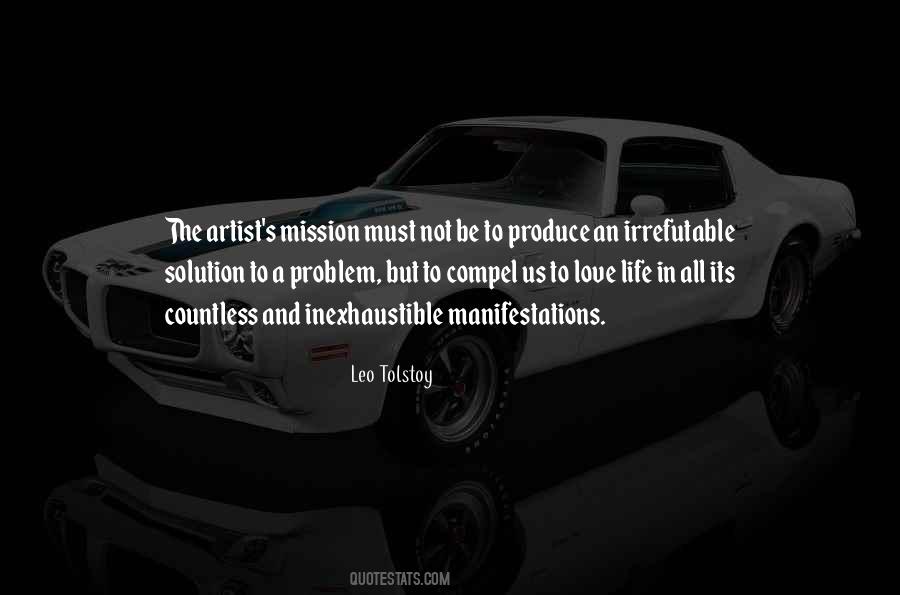 #41. In marriage the great thing was love, and that with love one would always be happy, for happiness rests only on oneself.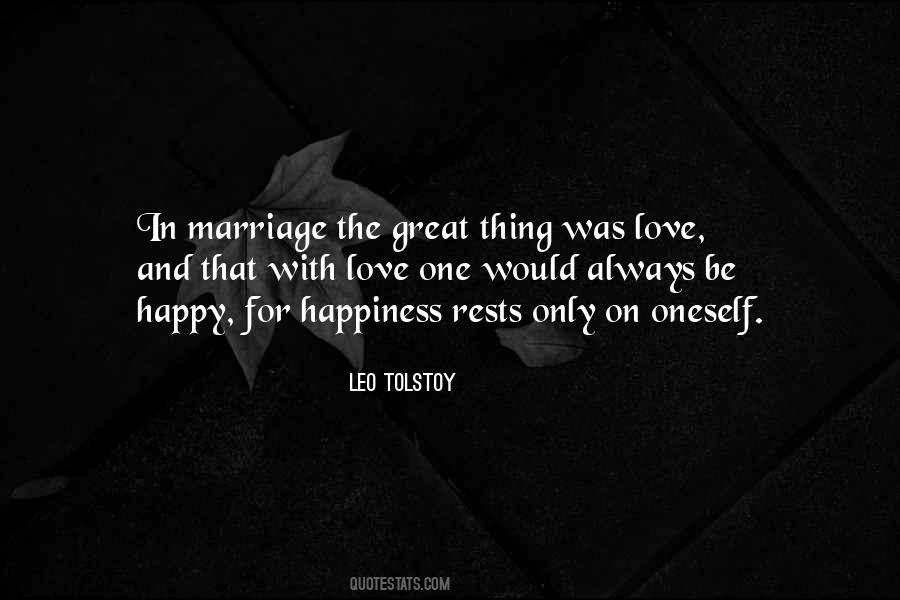 #42. The main thing, and the thing which such people as he do not understand," rejoined the lady, "is that only love consecrates marriage, and that the real marriage is that which is consecrated by love.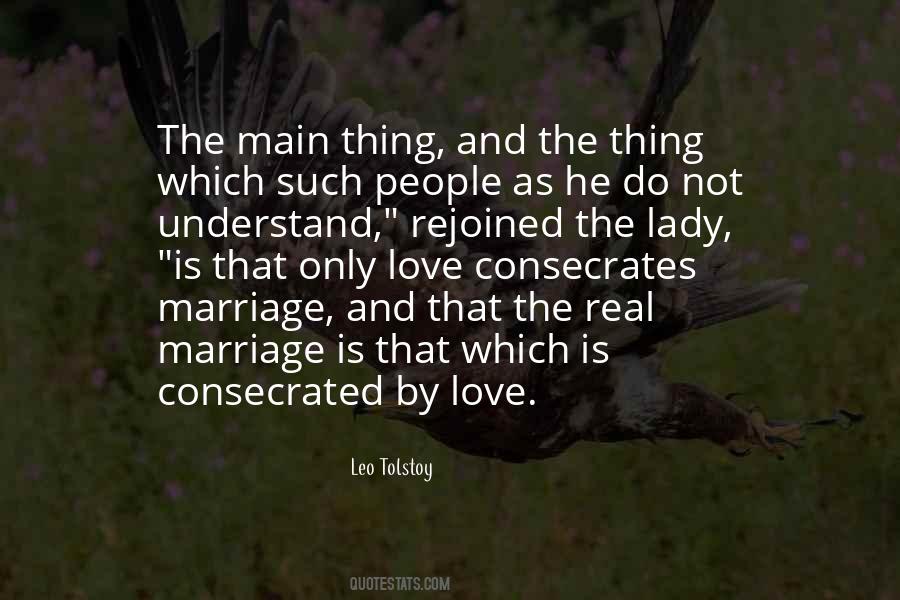 #43. I think ... if it is true that there are as many minds as there are heads, then there are as many kinds of love as there are hearts.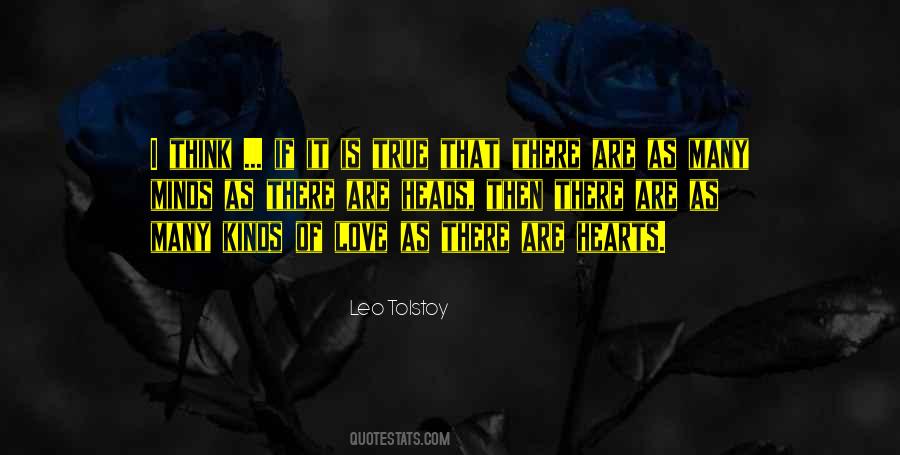 #44. That in every individual a spiritual element is manifested that gives life to all that exists, and that this spiritual element strives to unite with everything of a like nature to itself, and attains this aim through love.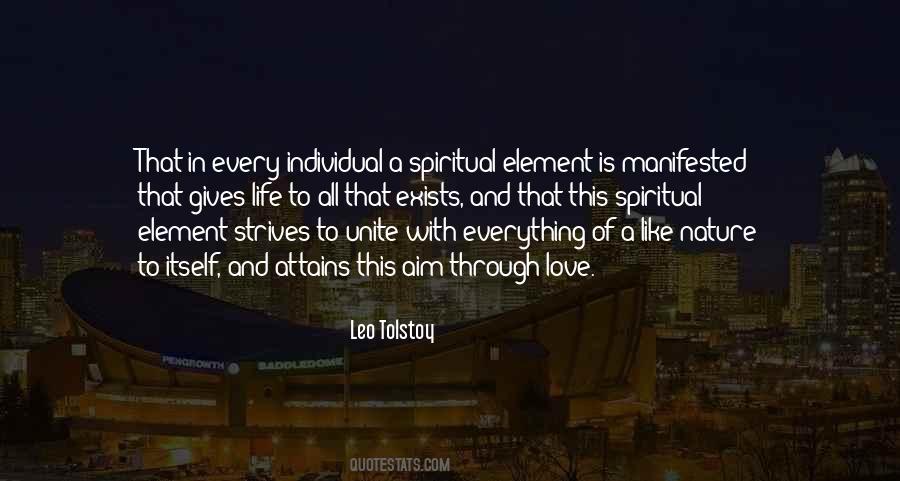 #45. I love everybody and pity everybody.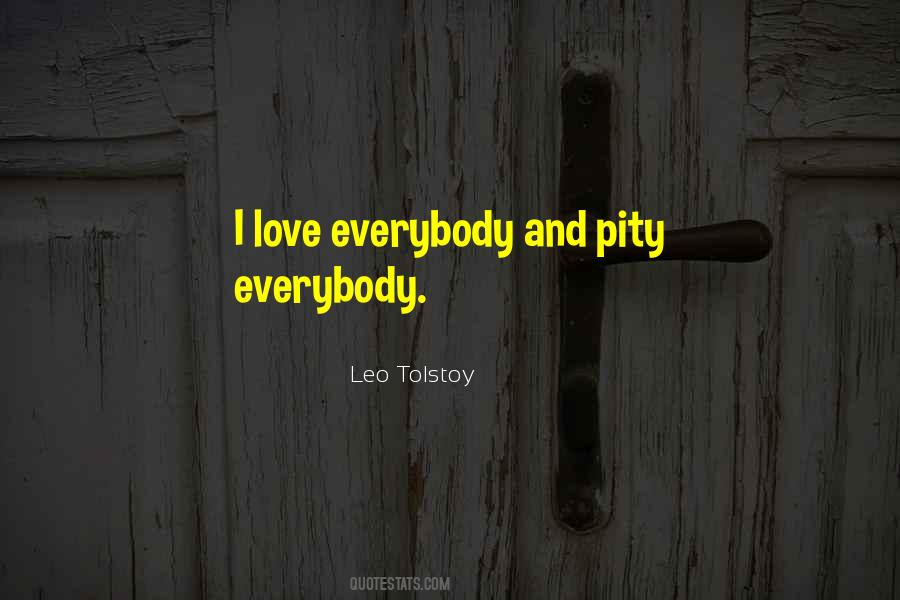 #46. And the angel said - "I have learned that every man lives not through care of himself, but by love" ...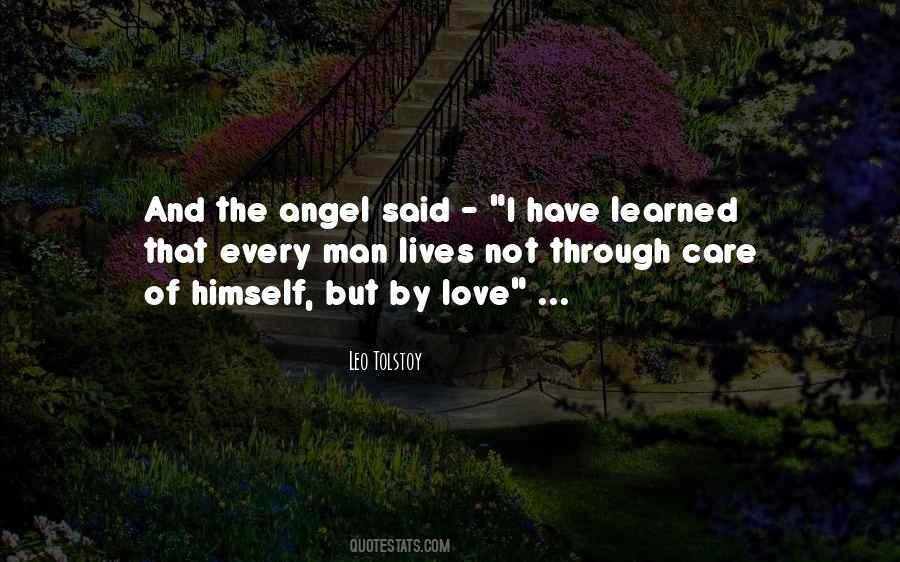 #47. If you love me as you say you do,' she whispered, 'make it so that I am at peace.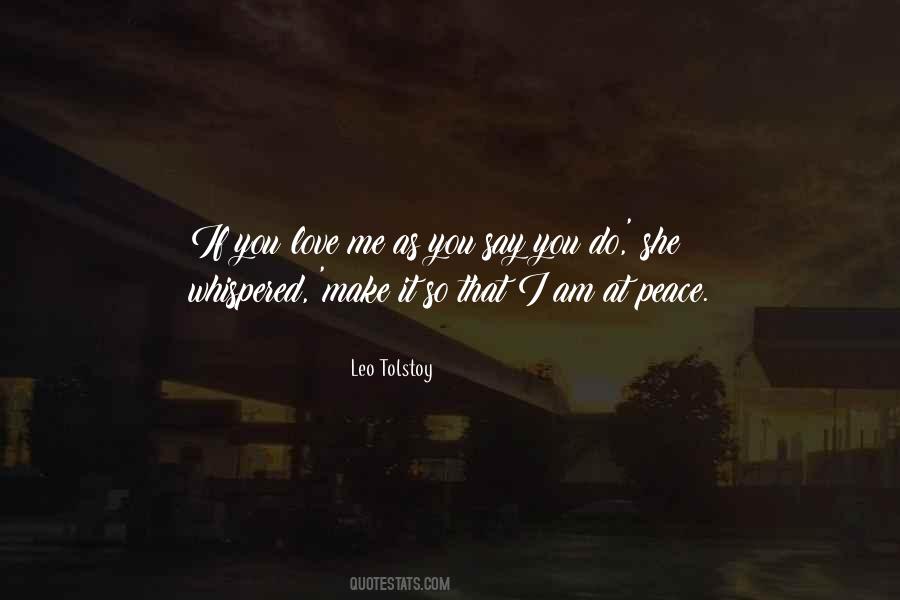 #48. I have heard it said that women love men even for their vices," Anna began suddenly, "but I hate him for his virtues. I can't live with him. Do you understand?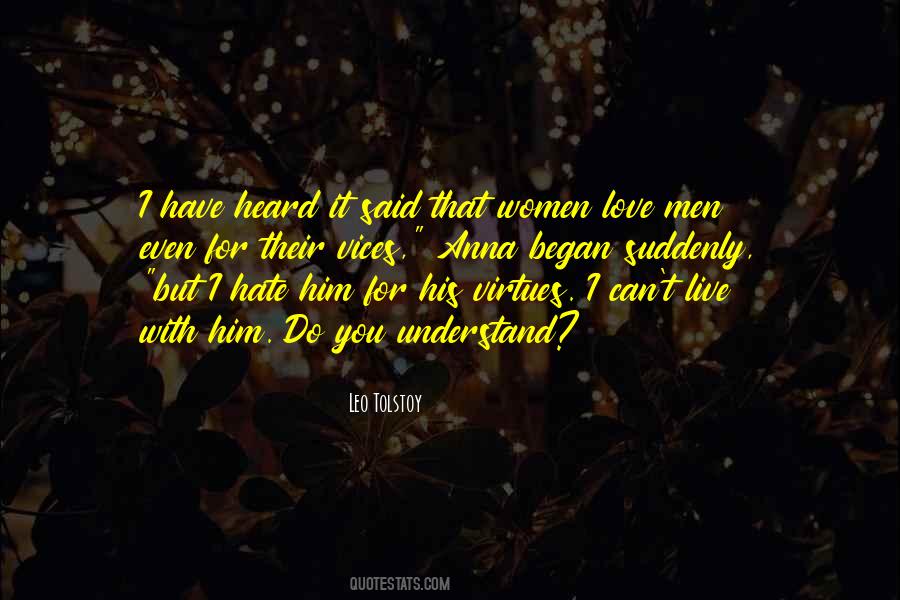 #49. Rostov was not listening to the soldier. He looked at the snowflakes dancing above the fire and remembered the Russian winter with a warm, bright house, a fluffy fur coat, swift sleighs, a healthy body, and all the love and care of a family. "And why did I come here?" he wondered.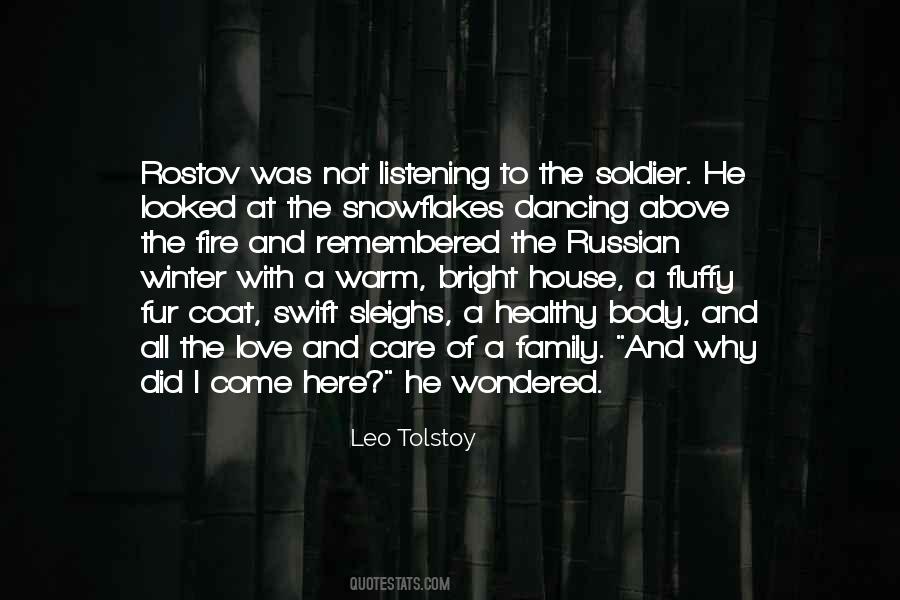 #50. It is not beauty that endears, it's love that makes us see beauty.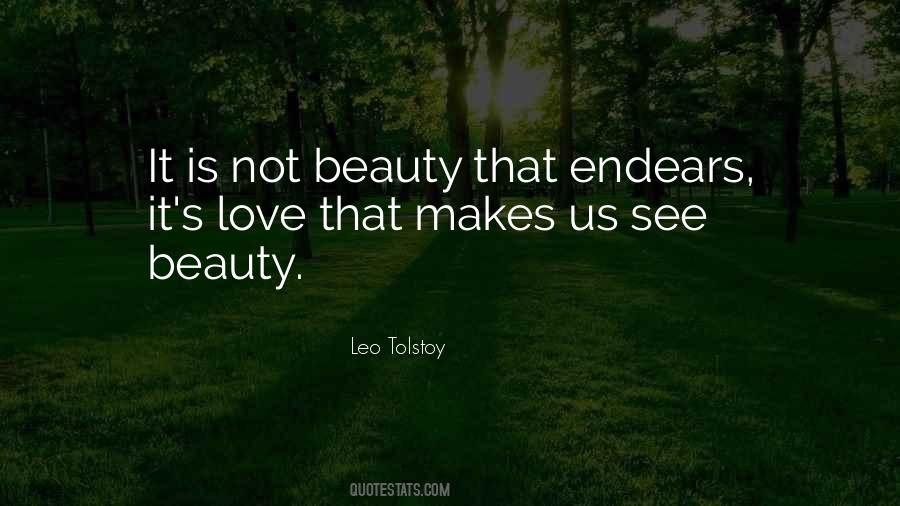 #51. I think that in order to know love one must make a mistake and then correct it.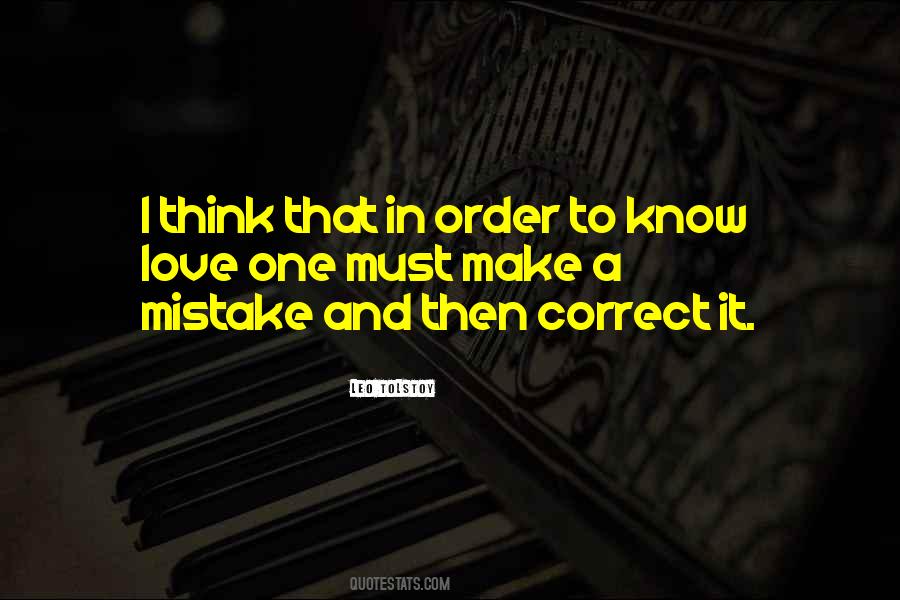 #52. Ambition was the old dream of his youth and childhood, a dream which he did not confess even to himself, though it was so strong that now his passion was even doing battle with his love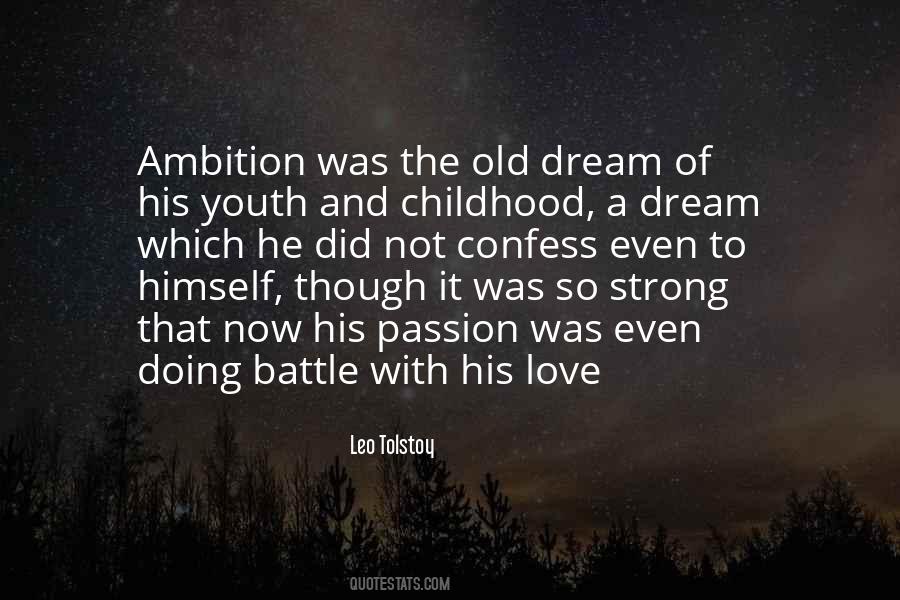 #53. I love the Russian classics very much, the Russian classical literature. But I also read modern literature. As far as Russian literature is concerned, I am very fond of Tolstoy and Chekhov, and I also enjoy reading Gogol very much.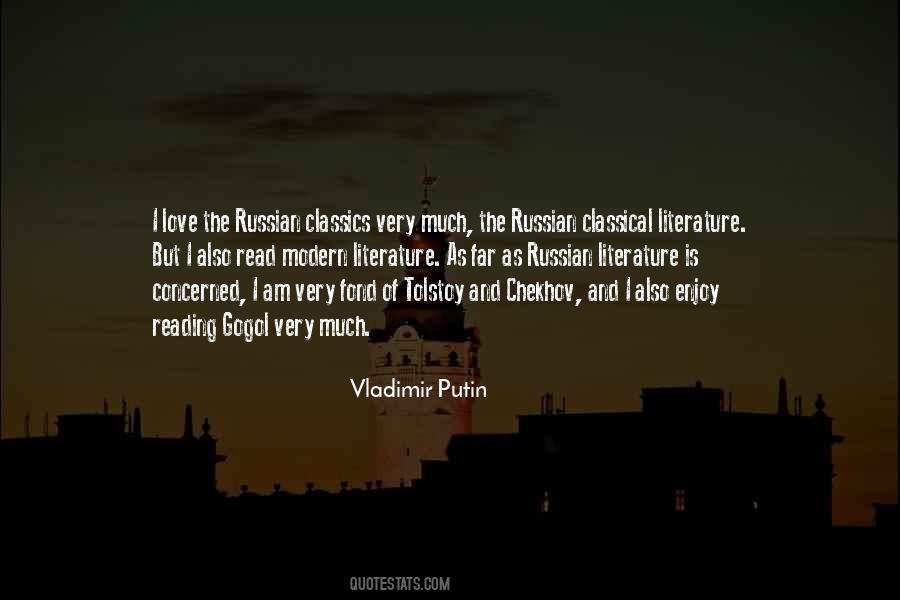 #54. In the love between a man and a woman there always comes a moment when this love has reached its zenith - a moment when it is unconscious, unreasoning, and with nothing sensual about it.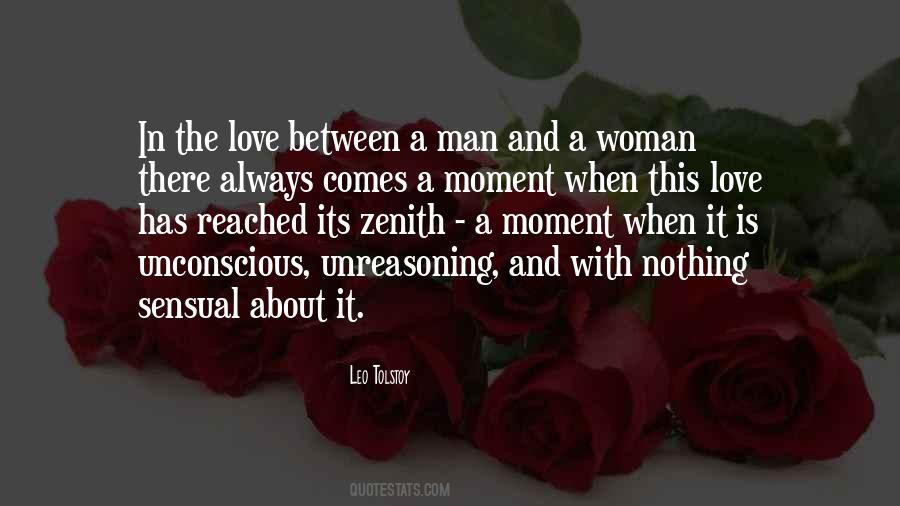 #55. I took a 19th-century Russian novel class in college and have been smitten with Russian literature ever since. Writers like Tolstoy, Dostoyevsky, Grossman, and Solzhenitsyn tackle the great questions of morality, politics, love, and death.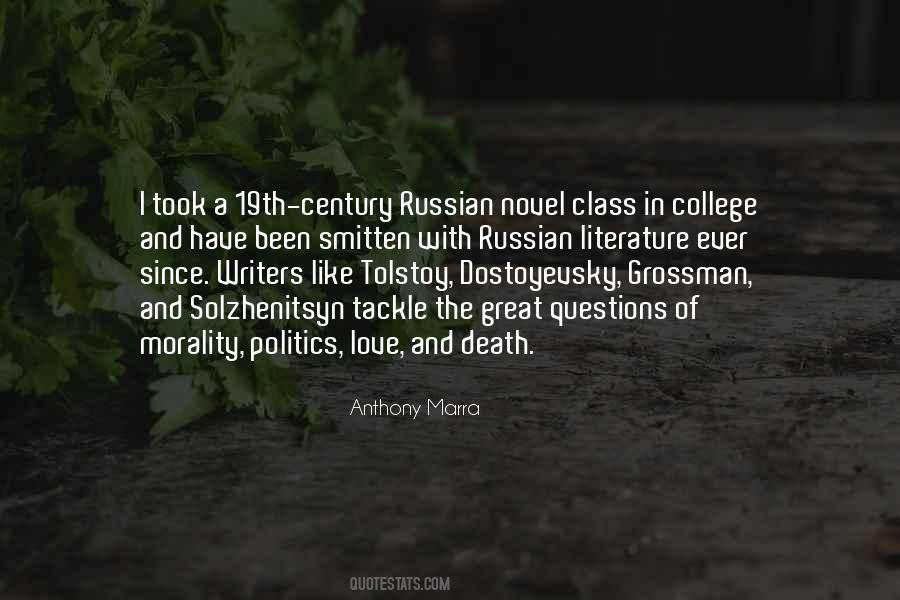 #56. The heroine of my writings is She, whom I love with all the forces of my being, She who always was, is and will be beautiful, is Truth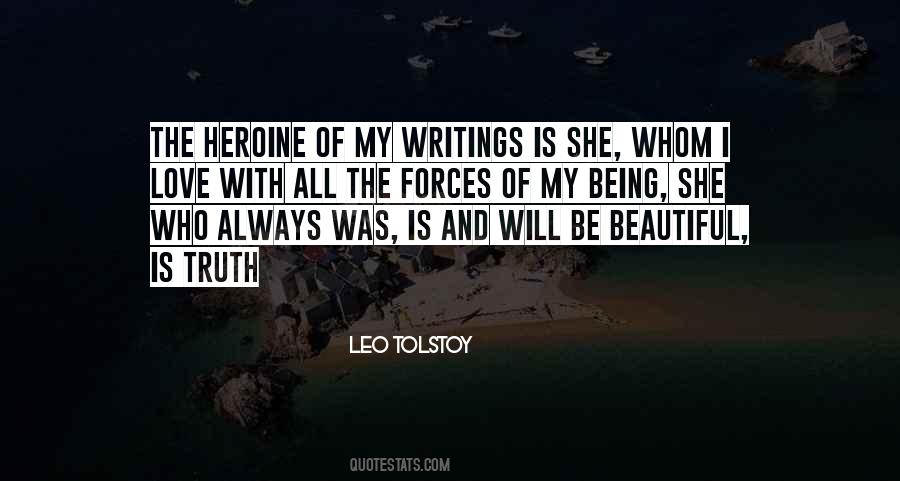 #57. Is it possible to love a woman who will never understand the profoundest interests of my life?
Is it possible to love a woman simply for her beauty, to love the statue of a woman?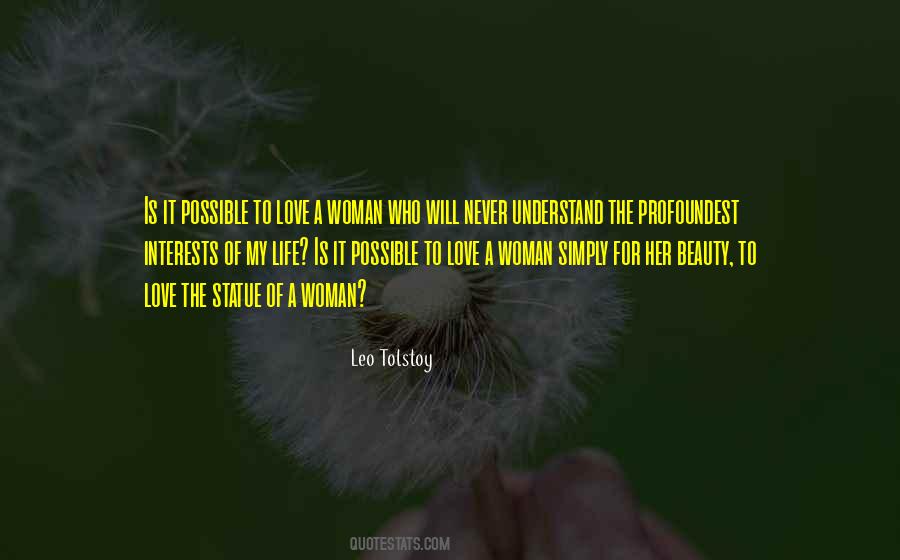 #58. The hero of my tale," Tolstoy wrote when he was just twenty-seven, "whom I love with all the power of my soul, whom I have tried to portray in all its beauty, who has been, is, and always will be beautiful - is Truth.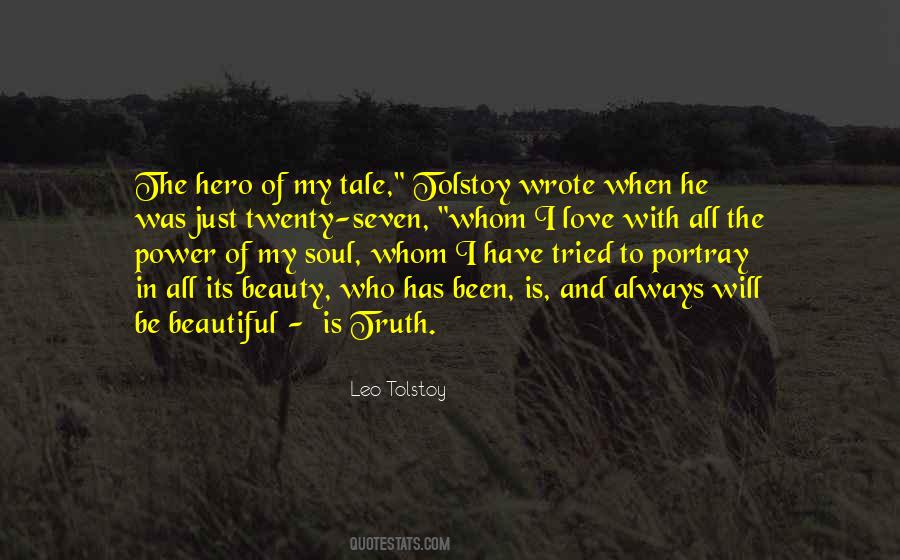 #59. The higher a man's conception of God, the better will he know Him. And the better he knows God, the nearer will he draw to Him, imitating His goodness, His mercy, and His love of man.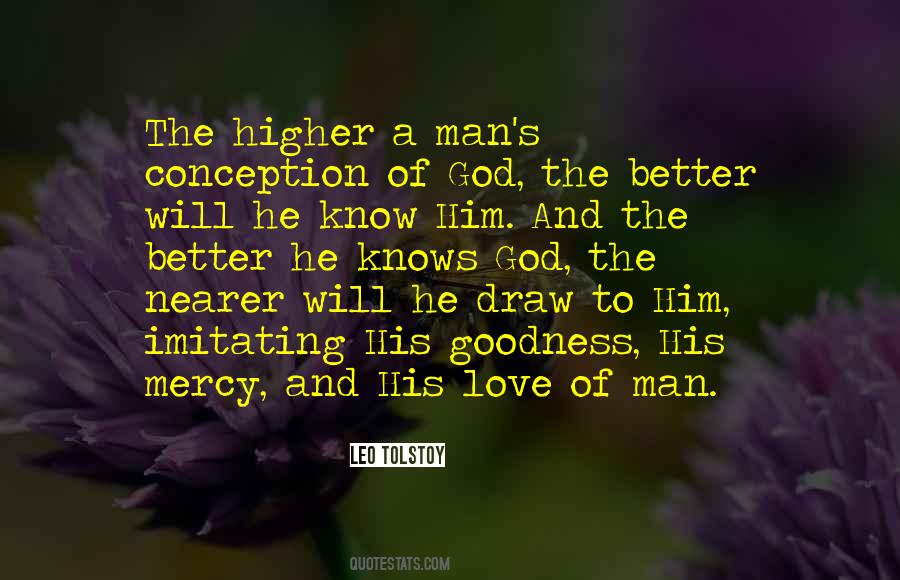 #60. Ambition, love of power, covetousness, lasciviousness, pride, anger, and revenge - were all respected.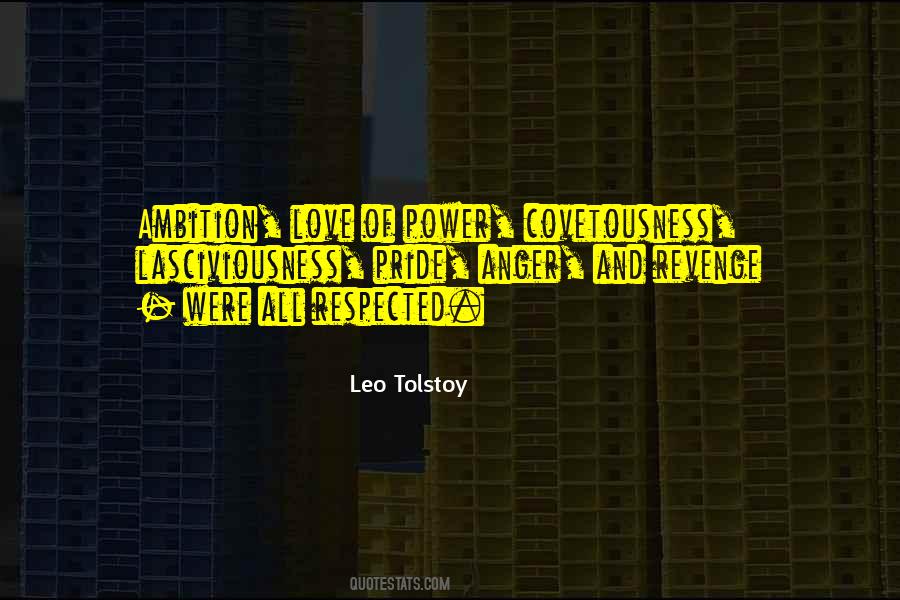 #61. I'm most impressed by the Russian writers, so I love reading the works of Tolstoy and Dostoyevsky. Another author who has informed the way I think is the French philosopher, Blaise Pascal.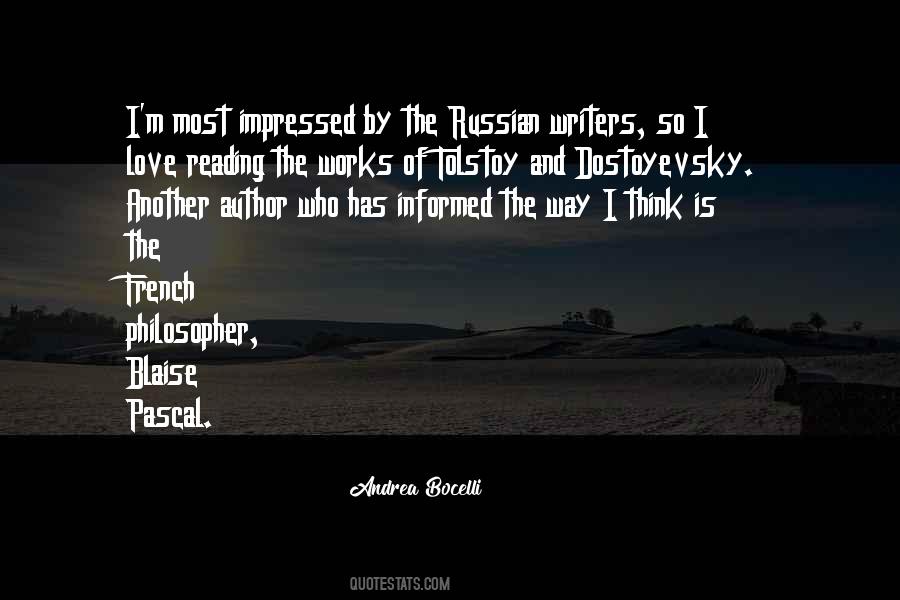 #62. How strange it was to think that he, who such a short time ago dared not believe in the happiness of her loving him, now felt unhappy because she loved him too much!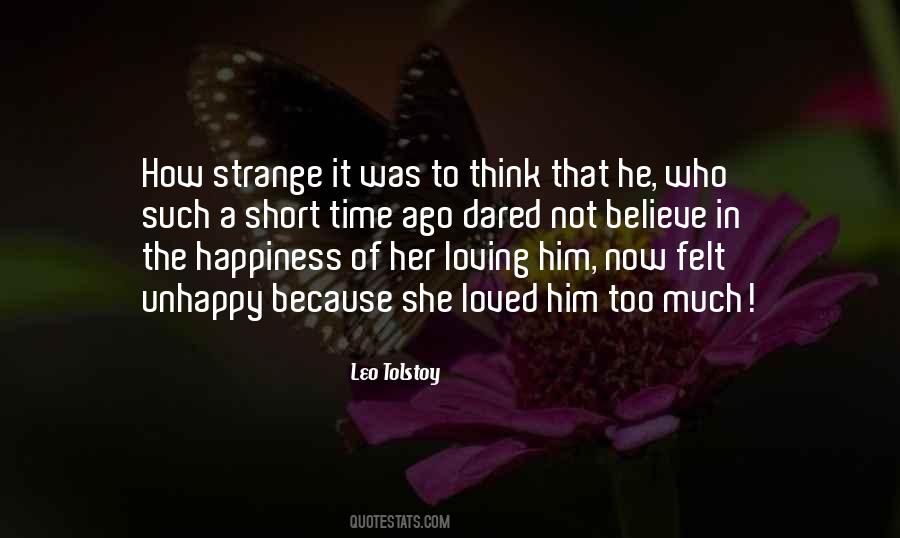 #63. If there is a God and future life, there is truth and good, and man's highest happiness consists in striving to attain them. We must live, we must love, and we must believe that we live not only today on this scrap of earth, but have lived and shall live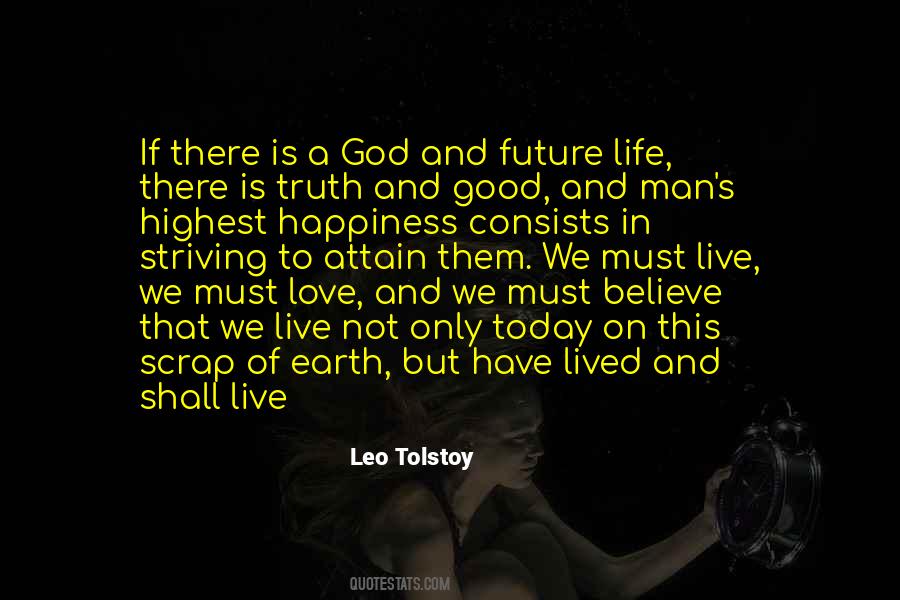 #64. The greatest human achievement is love.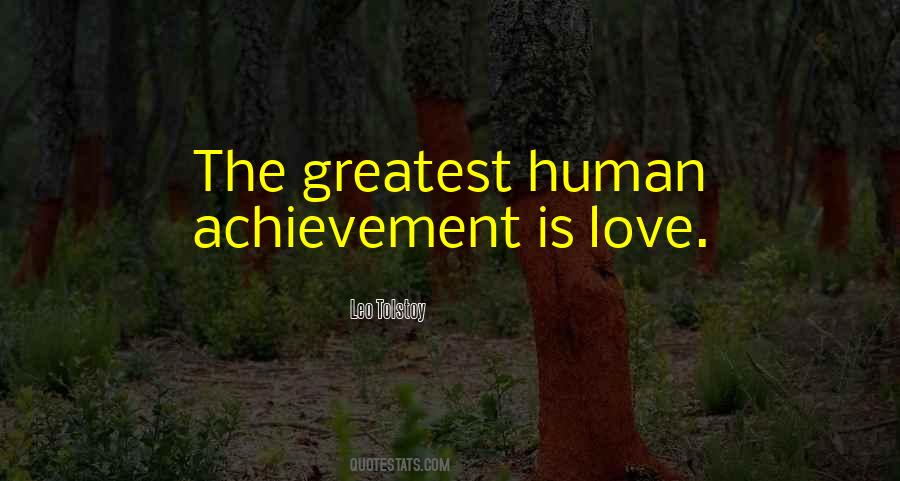 #65. We must live. We must love. And we must believe that there's more to it all than our lives on this scrap of earth.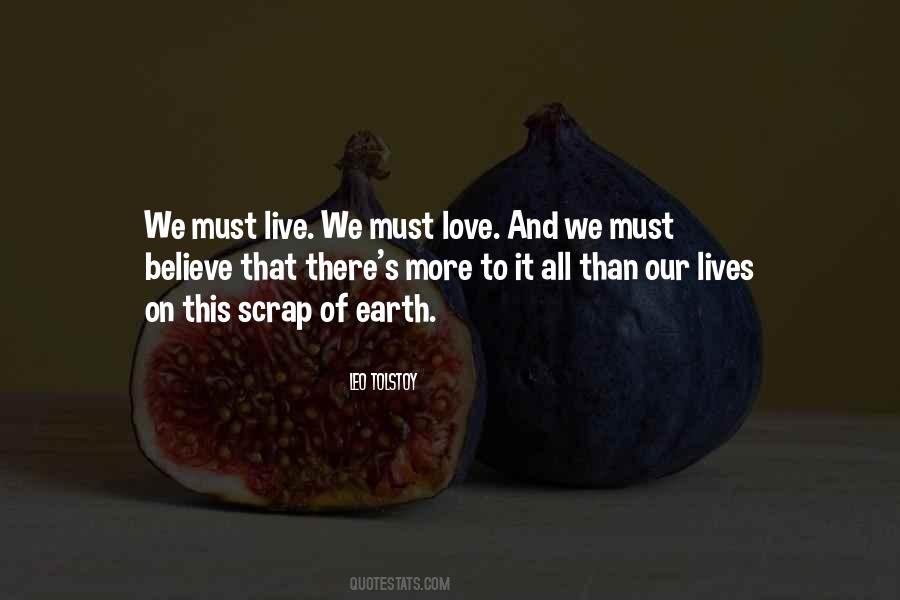 #66. I love you all, and have done no harm to anyone; and what have you done to me?' - said her charming, pathetic, dead face.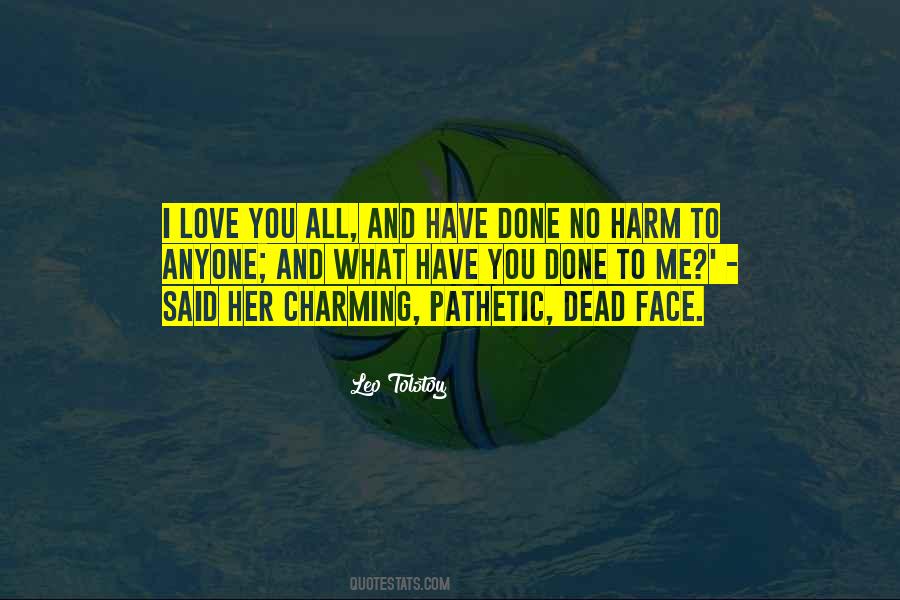 #67. Government is violence, Christianity is meekness, non-resistance, love. And, therefore, government cannot be Christian, and a man who wishes to be a Christian must not serve government.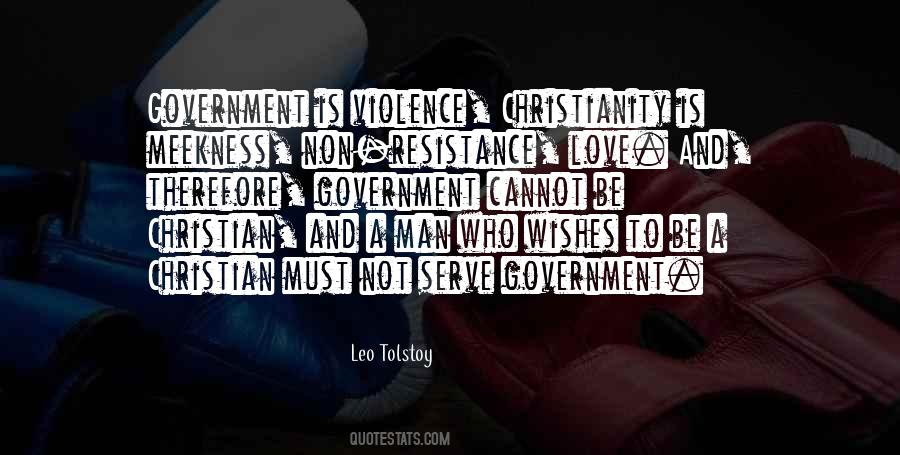 #68. Love is a priceless gift. This is the only thing we can give and yet - it is all you have left...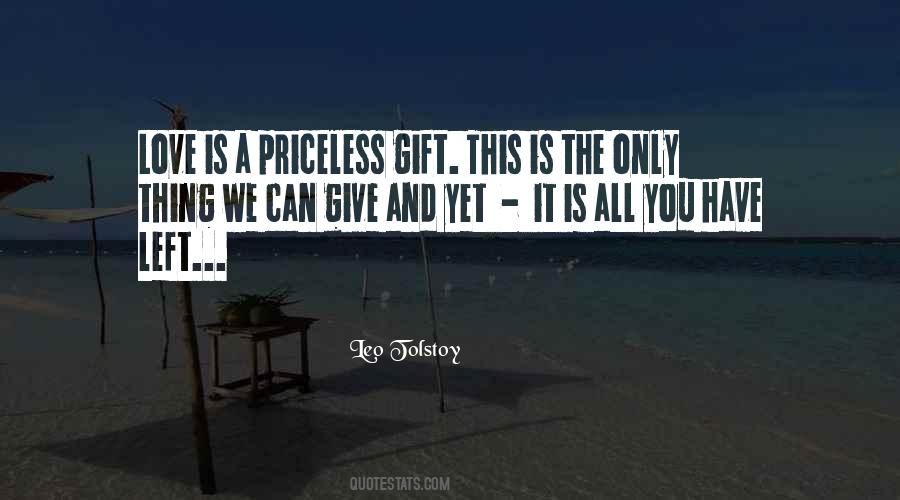 #69. God knows of love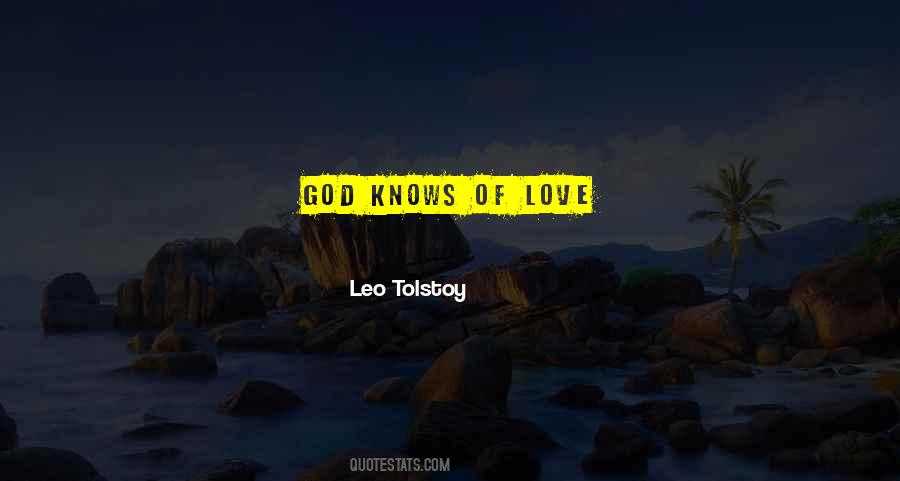 #70. What you spoke of just now was a mistake, not love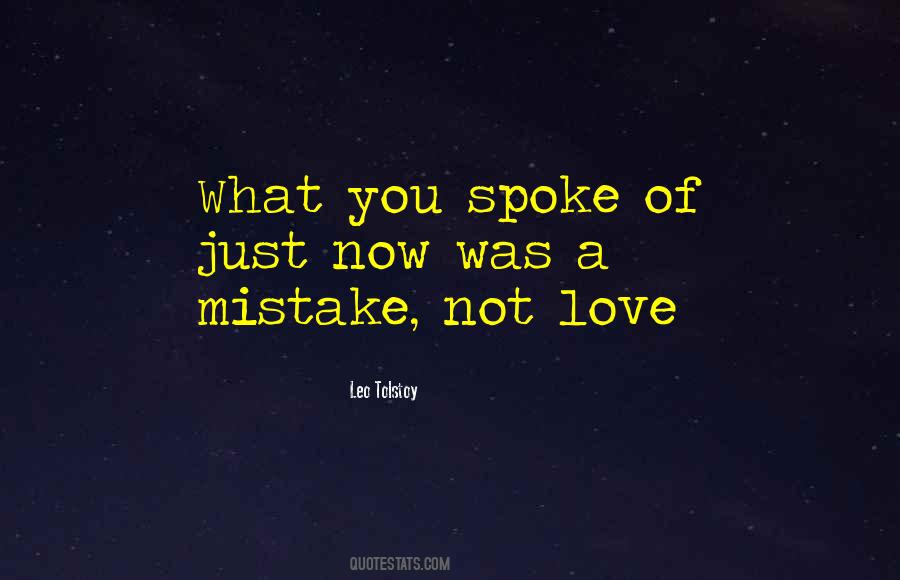 #71. They ought to find out how to vaccinate for love, like smallpox.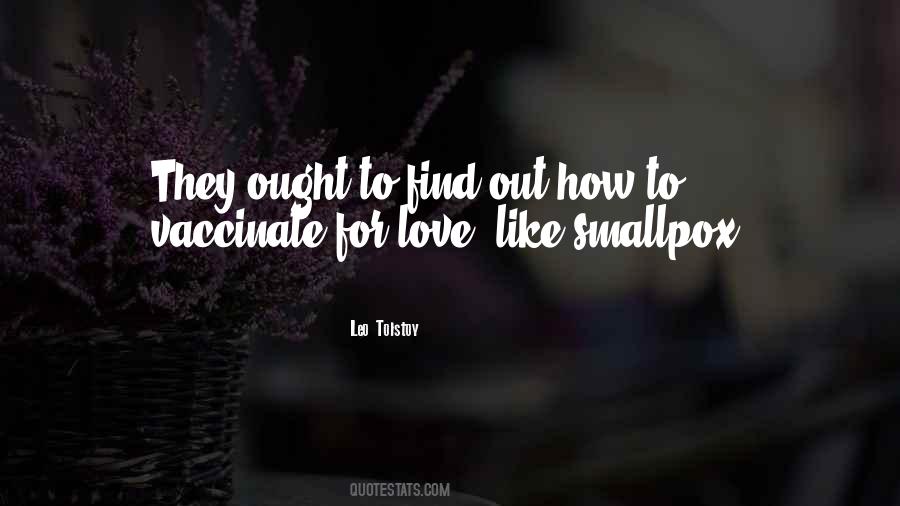 #72. He was not thinking that the Christian law which he had wanted to follow all his life prescribed that he forgive and love his enemies; but the joyful feeling of love and forgiveness of his enemies filled his soul.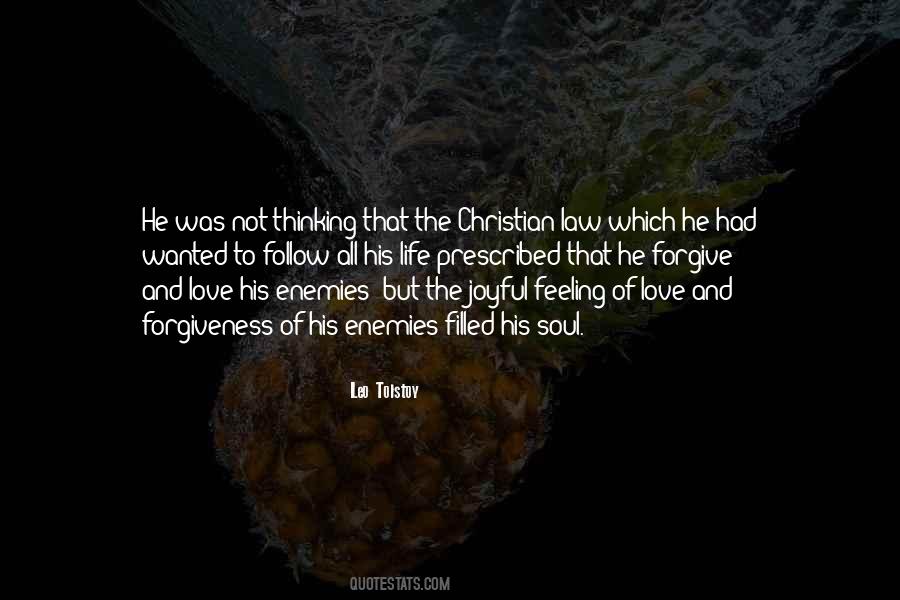 #73. We love people not so much for the good they've done us, as for the good we've done them.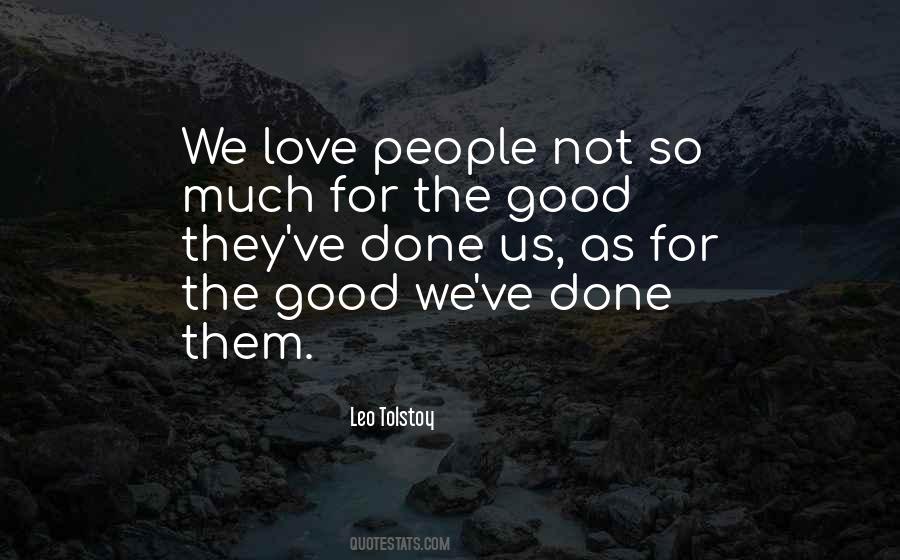 #74. Often seeing the success she had with young and old men and women Pierre could not understand why he did not love her.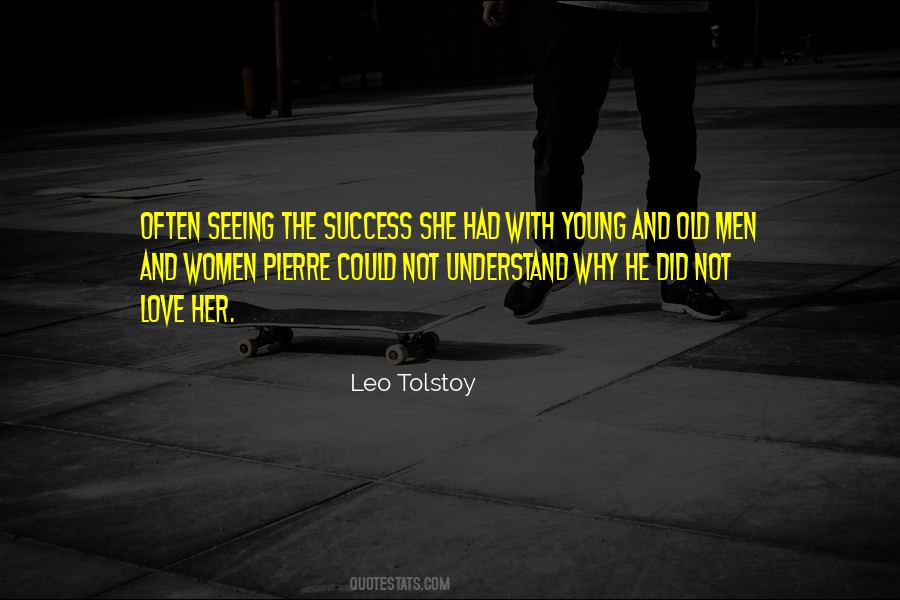 #75. Spring, love, happiness! Are you not weary of that stupid, meaningless, constantly repeated fraud? Always the same and always a fraud! There is no spring, no sun, no happiness!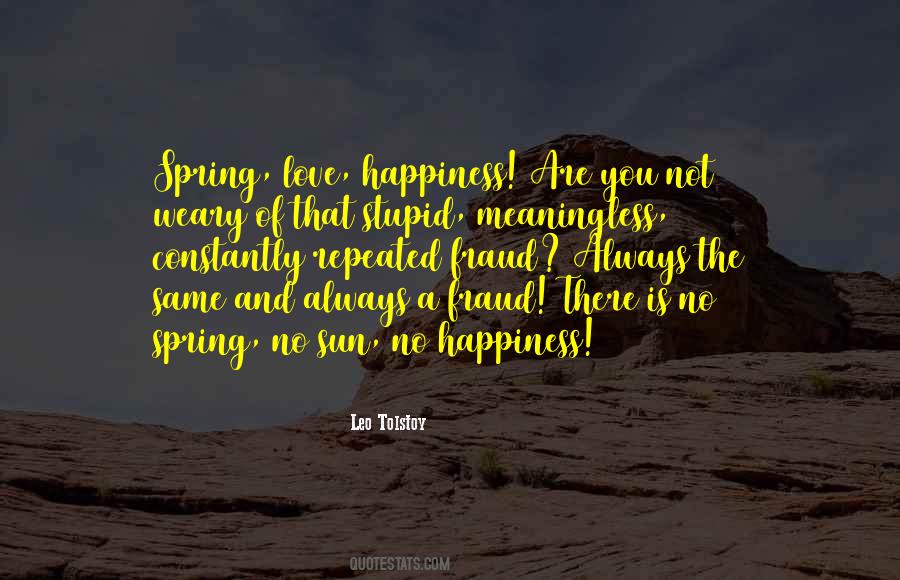 #76. I used to have a great love for Dostoyevsky and Tolstoy, the big boys of the last century.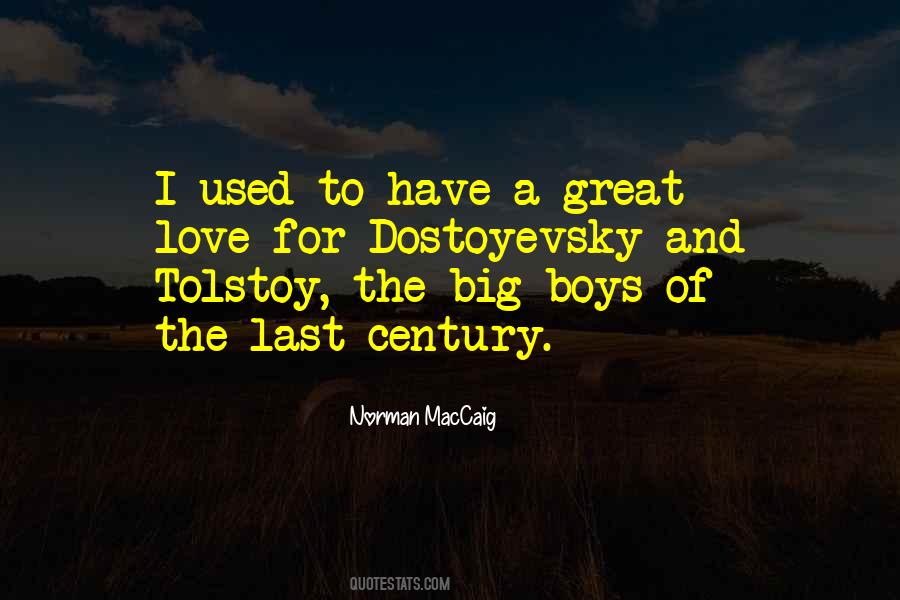 #77. I'm like a starving man who has been given food. Maybe he's cold, and his clothes are torn, and he's ashamed, but he's not unhappy.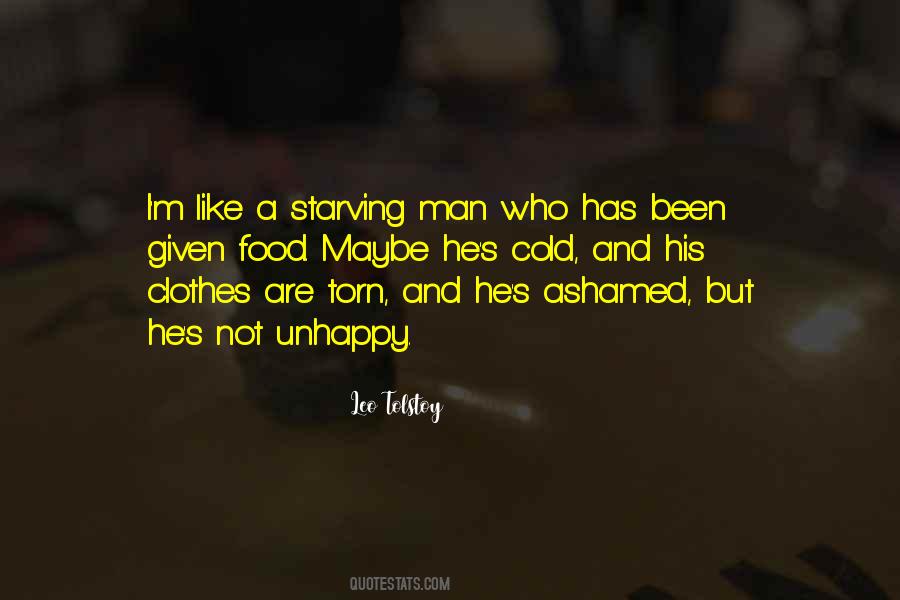 #78. It will pass, it will all pass, we're going to be so happy! If our love could grow any stronger it would grow stronger because there is something horrifying in it,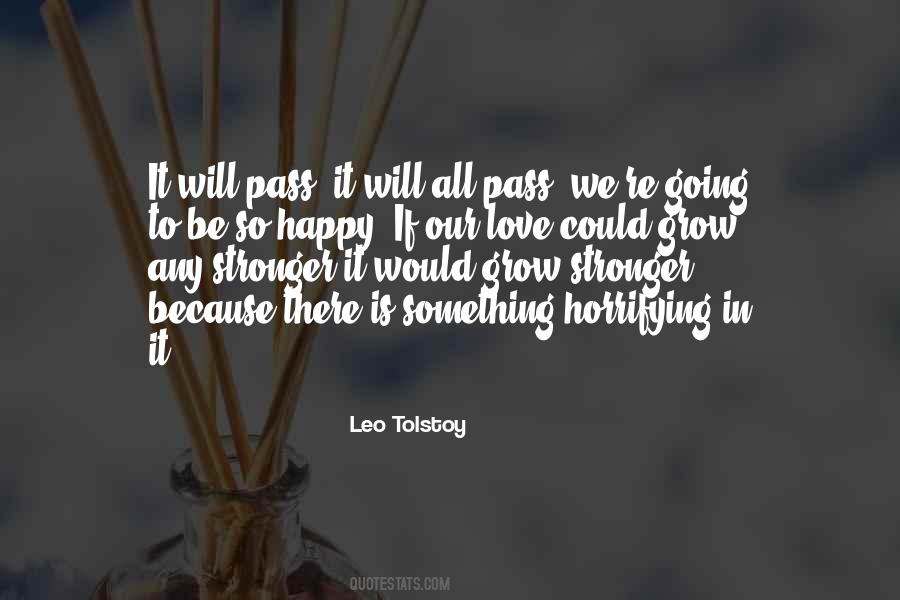 #79. I'm always stunned when I find out people like Roosevelt and Tolstoy weren't Jewish. How could I love them so much?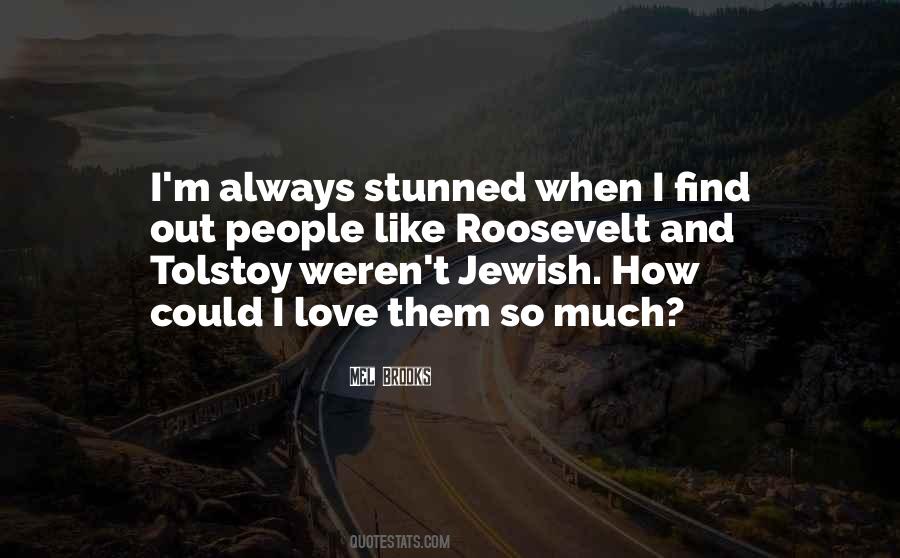 #80. I have now understood that though it seems to men that they live by care for themselves, in truth it is love alone by which they live.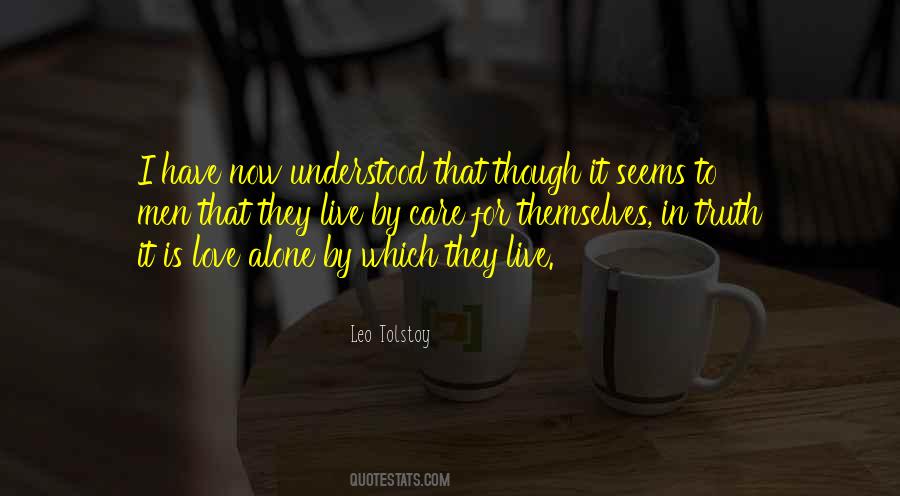 #81. The improvement of life was only accomplished to the extent to which it was based on a change of consciousness, that is, to the extent to which the law of violence was replaced in men's consciousness by the law of love.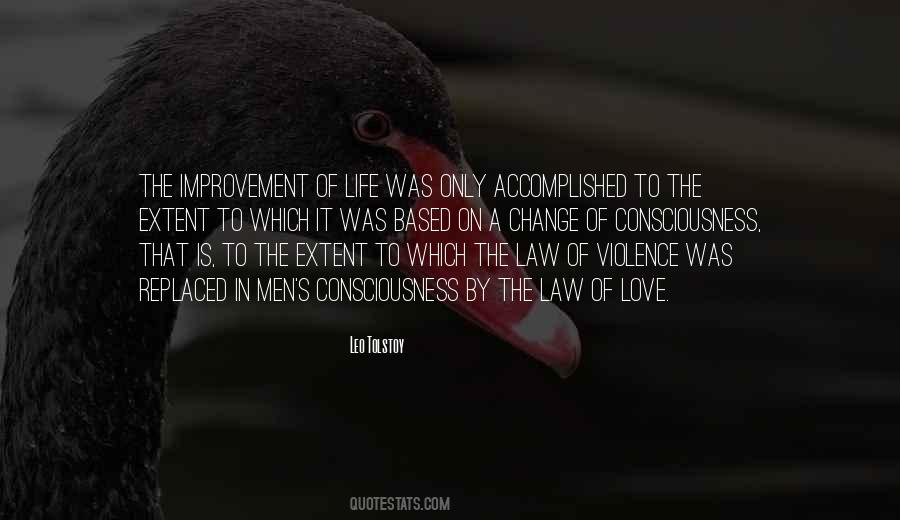 #82. All over?' he repeated. 'If I were not myself, but the handsomest, cleverest, and best man in the world, and were free, I would this moment ask on my knees for your hand and your love!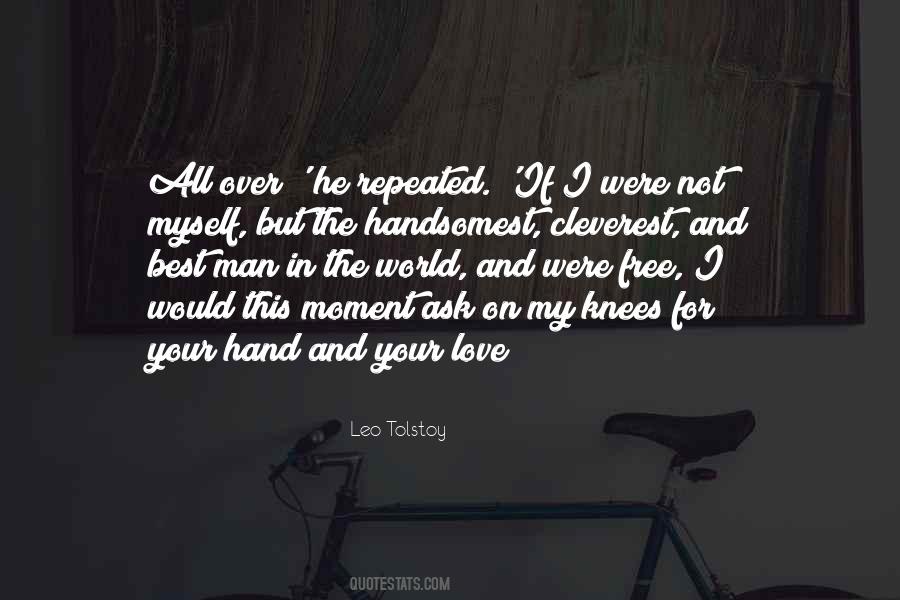 #83. It's not so much that he can't fall in love, but he has not the weakness necessary.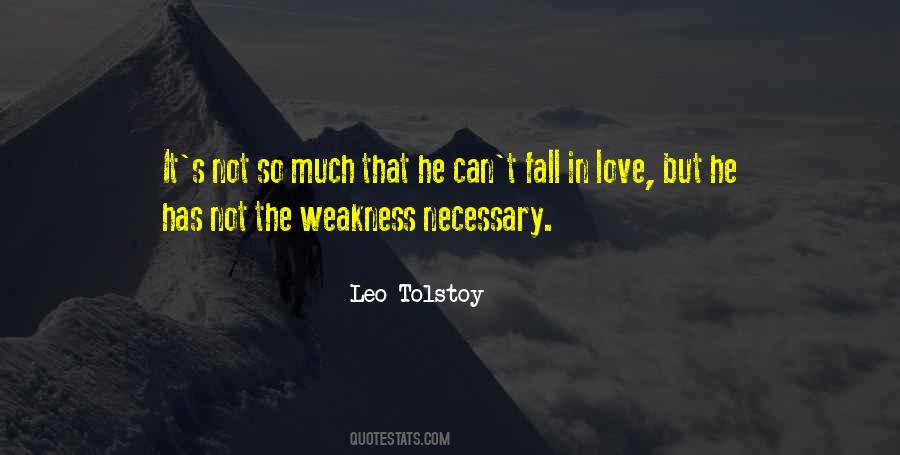 #84. He knew she was there by the joy and terror that took possession of his heart [ ... ] Everything was lit up by her. She was the smile that brightened everything around.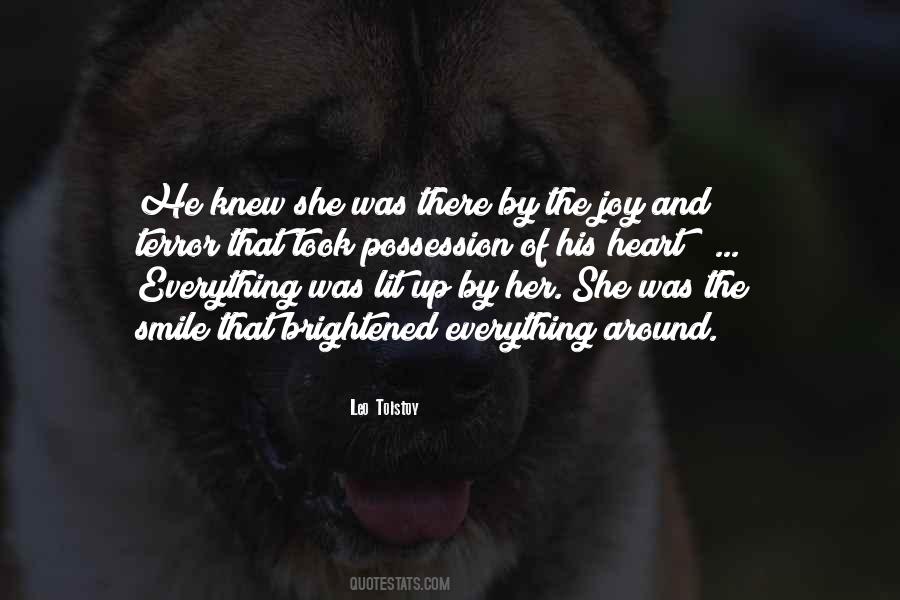 #85. By patriotism is meant, not only spontaneous, instinctive love for one's own nation, and preference for it above all other nations, but also the belief that such love and preference are good and useful.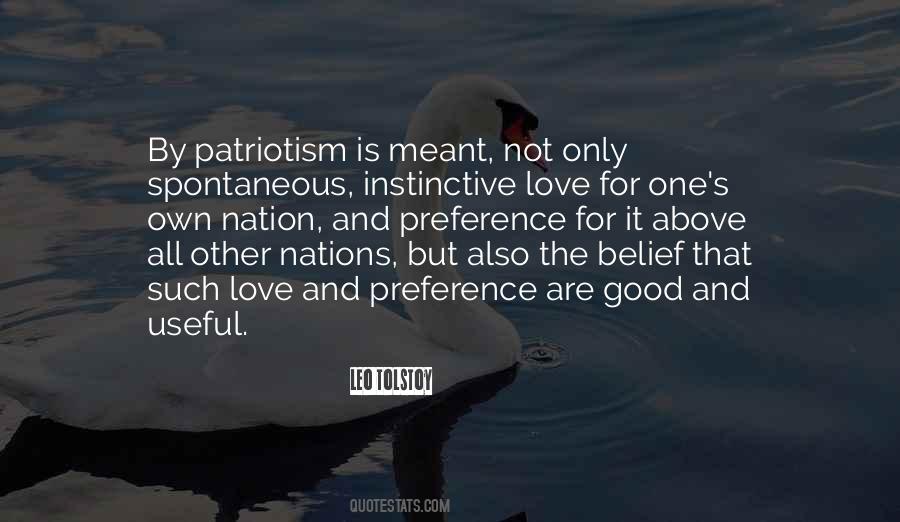 #86. Where there is love, there is God also.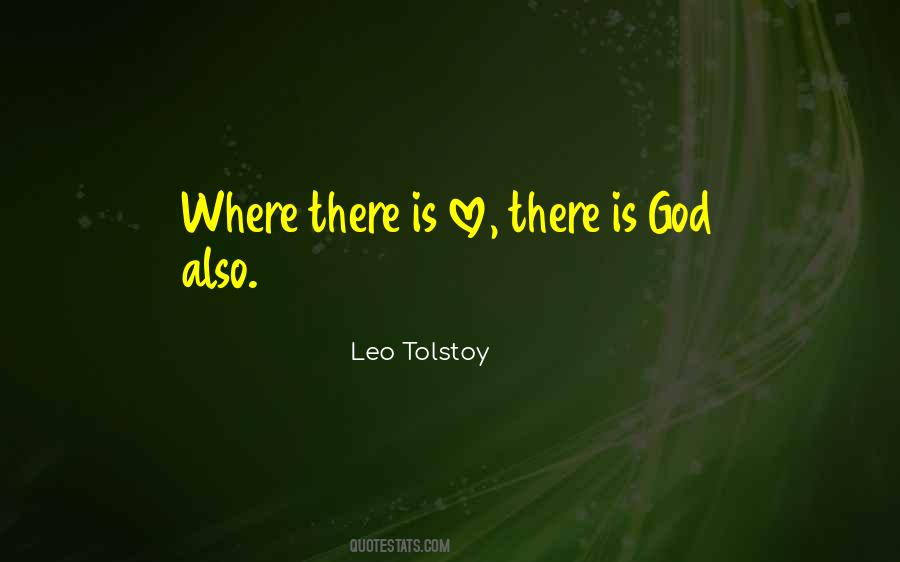 #87. I am too proud to ever allow myself to care for a man who does not love me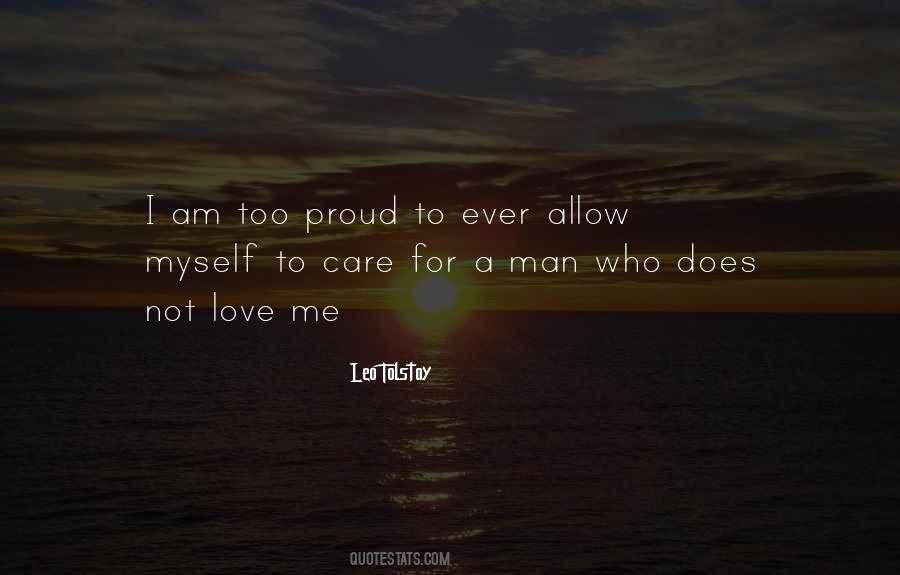 #88. Every man experiences what you call love for every pretty woman and least of all for his wife. That is what the proverb says, and it is a true one. Another's wife is a swan, but one's own is bitter wormwood.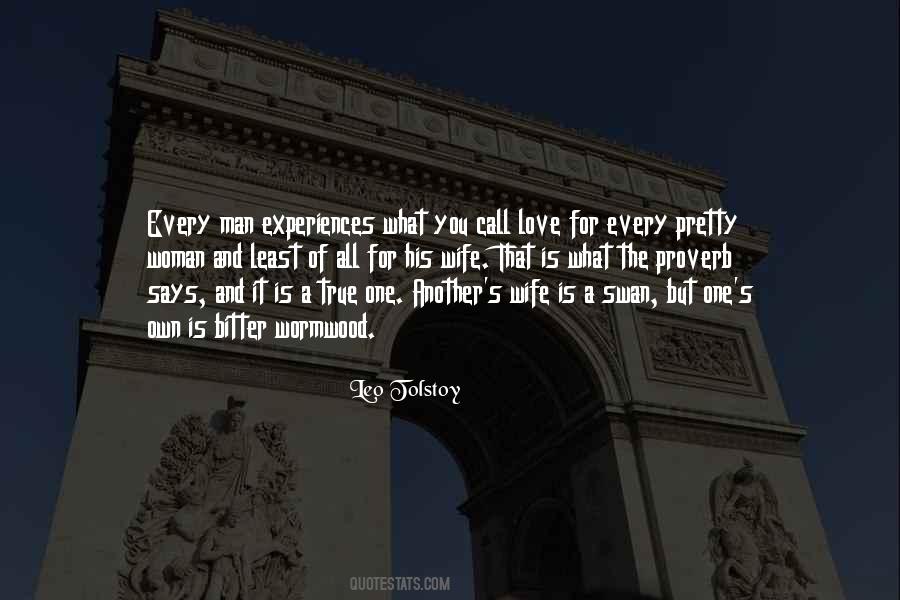 #89. Human love serves to love those dear to us but to love one's enemies we need divine love.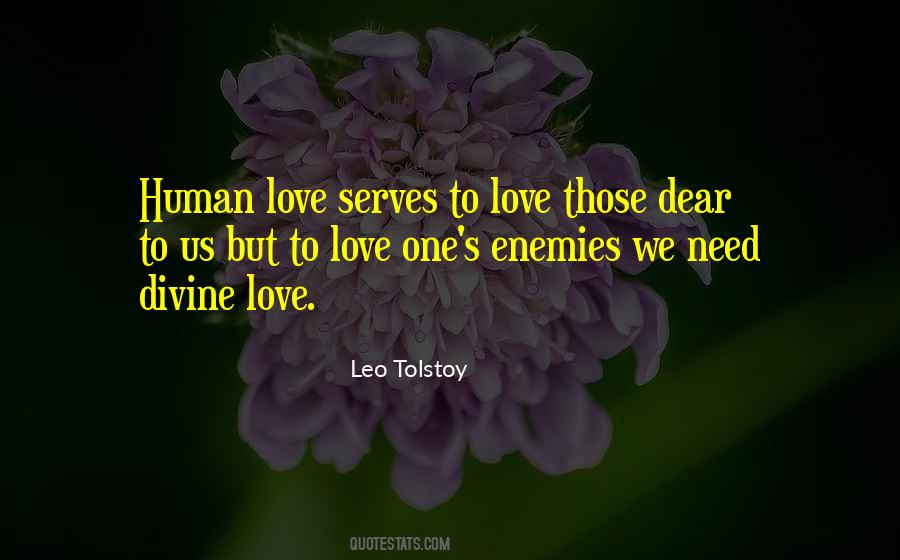 #90. He had heard that women often love plain ordinary men, but he did not believe it, because he judged by himself and he could only love beautiful mysterious exceptional women.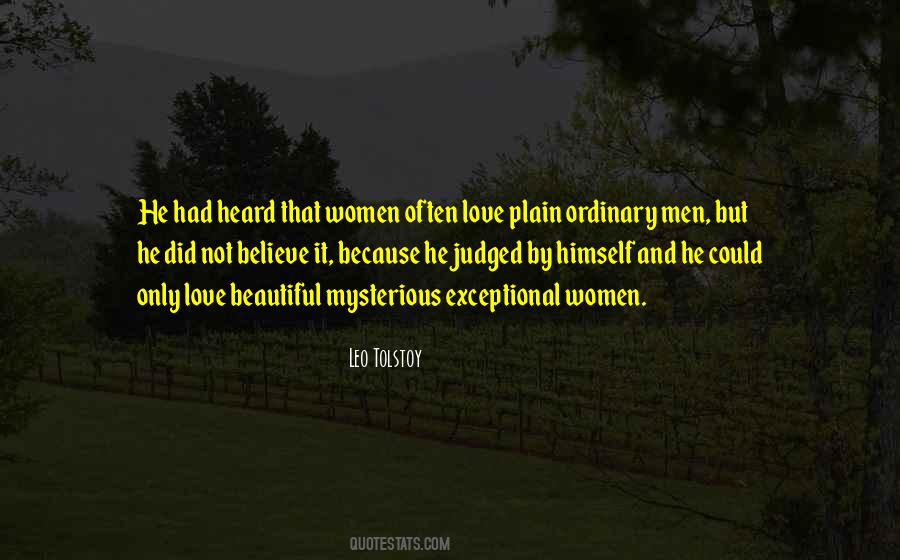 #91. When we do not love, we sleep, we are children of the dust - but love, and you are a god, you are pure, as on the first day of creation.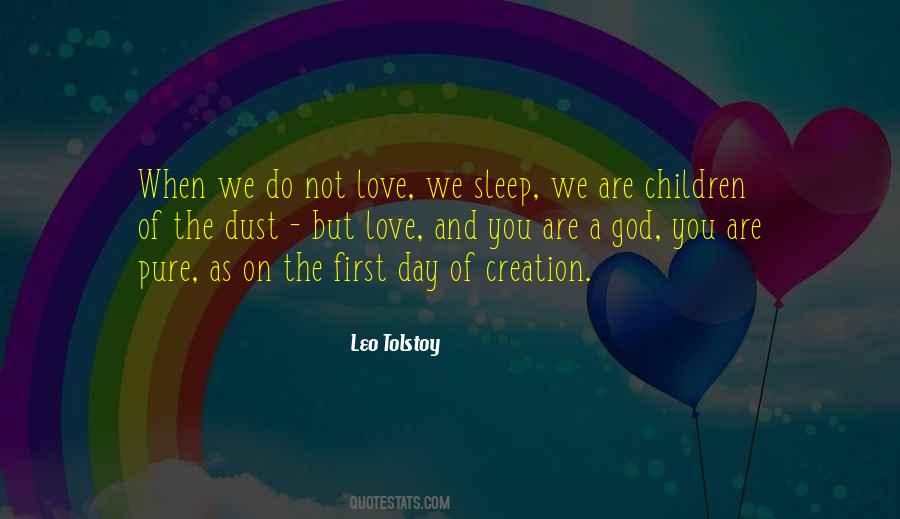 #92. We walked to meet each other up at the time of our love and then we have been irresistibly drifting in different directions, and there's no altering that.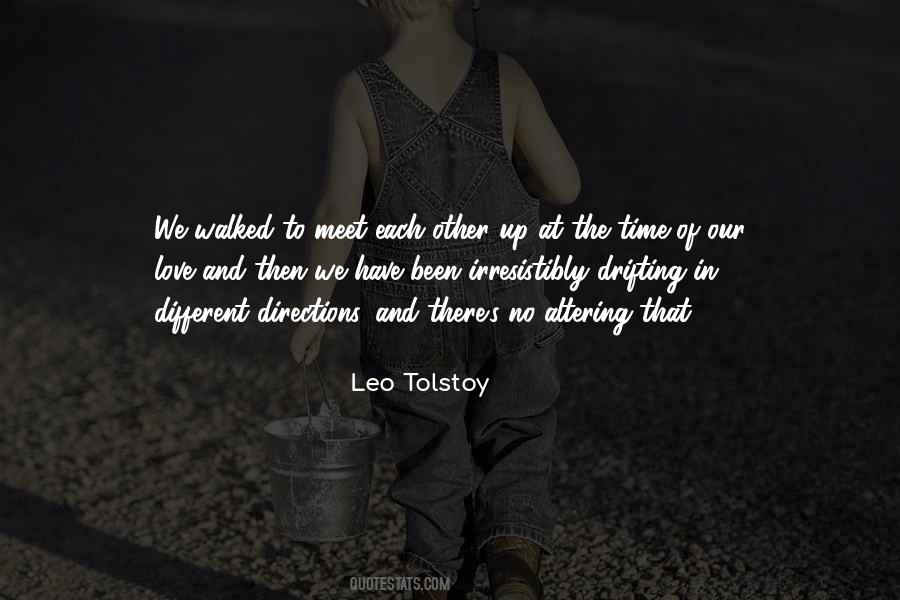 #93. The meaning of life consists in the love and service of God.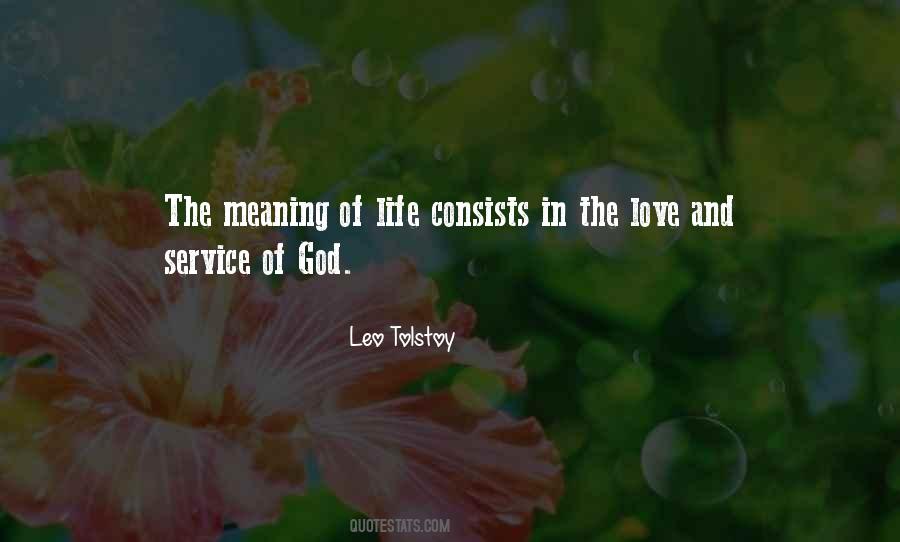 #94. You can love a person dear to you with a human love, but an enemy can only be loved with divine love.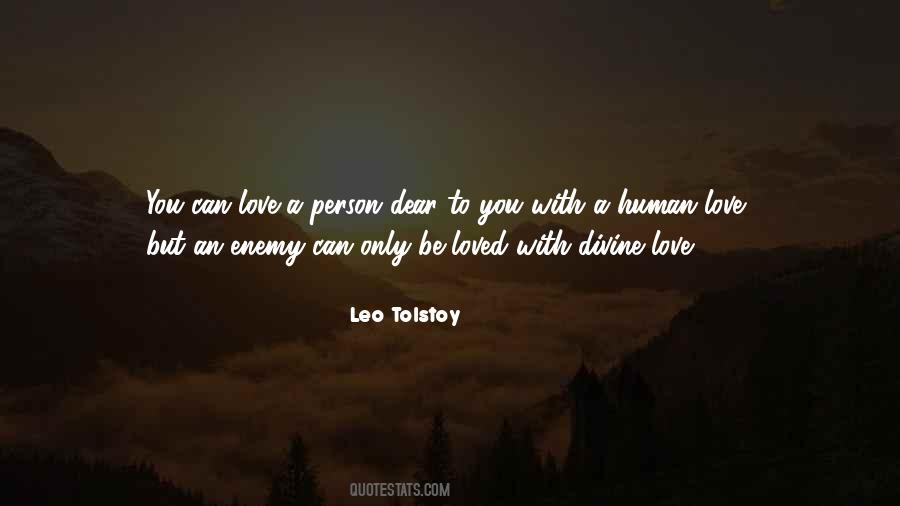 #95. For love? What antediluvian notions you have! Can one talk of love in these days?" said the ambassador's wife.
"What's to be done? It's a foolish old fashion that's kept up still," said Vronsky.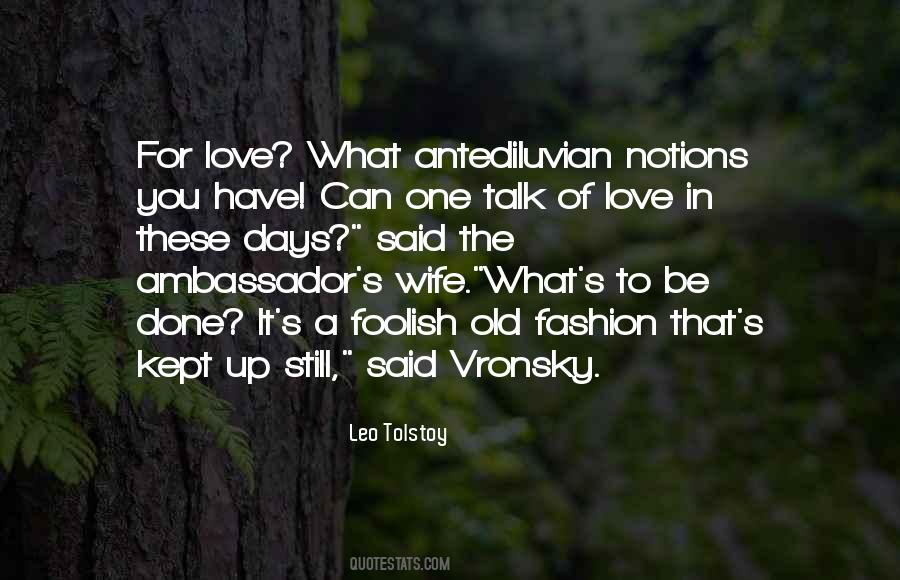 #96. Every time I tried to express my most heartfelt desires to be morally good I met with contempt and ridicule; and as soon as I would give in to vile passions I was praised and encouraged. Ambition, love of power, self-interest, lechery, pride, anger, vengeance-all of it was highly esteemed.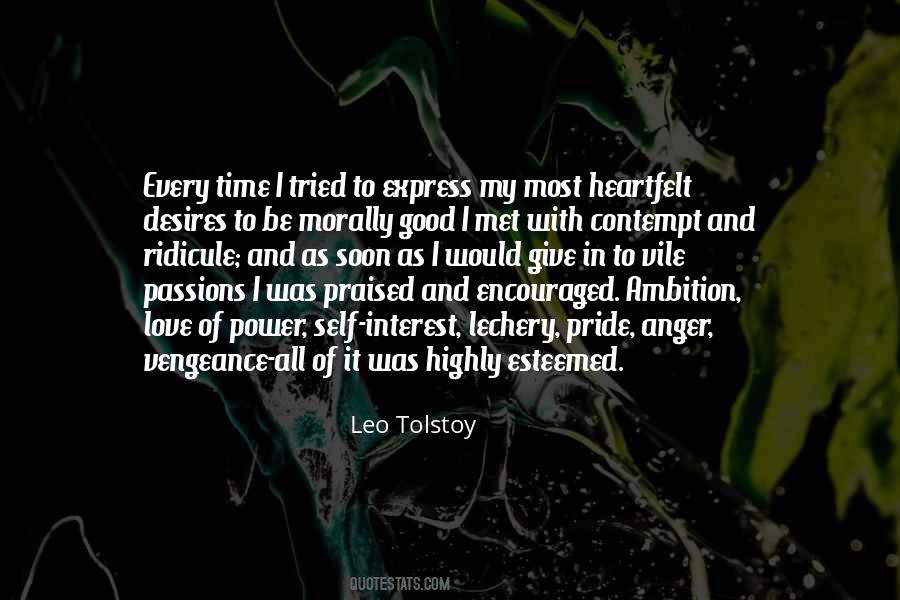 #97. Love them that hate you, but you can't love those you hate.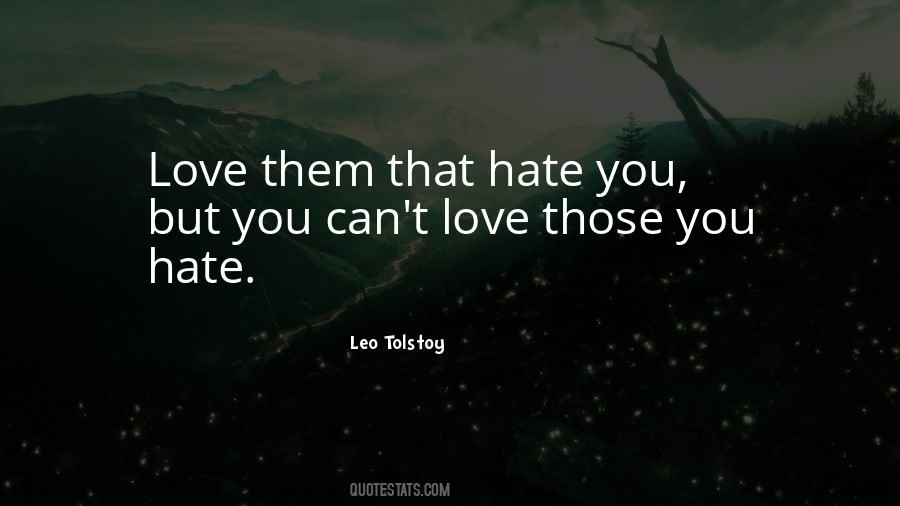 #98. If you could forget and forgive what happened."
He snatched the chalk with nervous, trembling fingers, and breaking it, wrote the initial letters of the following phrase, "I have nothing to forget and to forgive; I have never ceased to love you.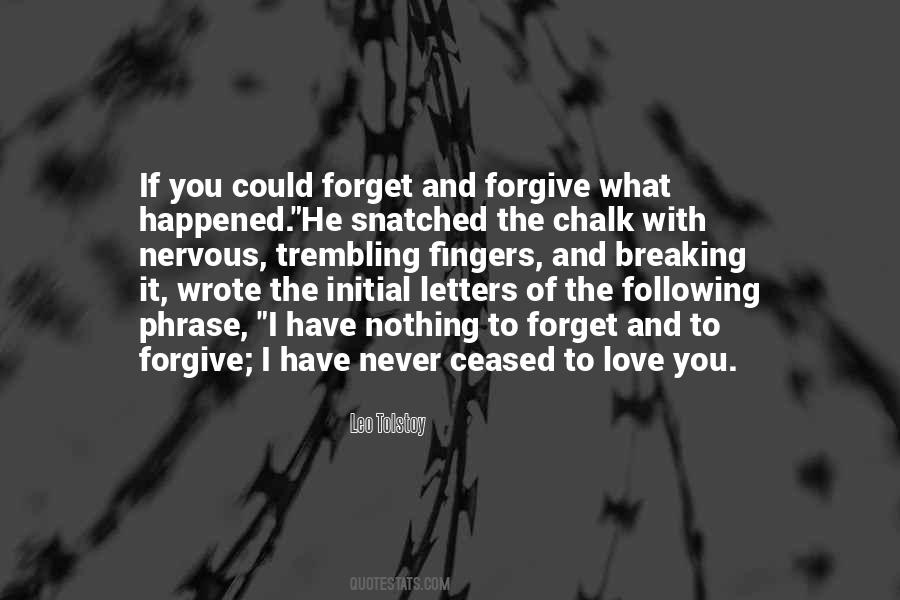 #99. When loving with human love one may pass from love to hatred, but divine love cannot change.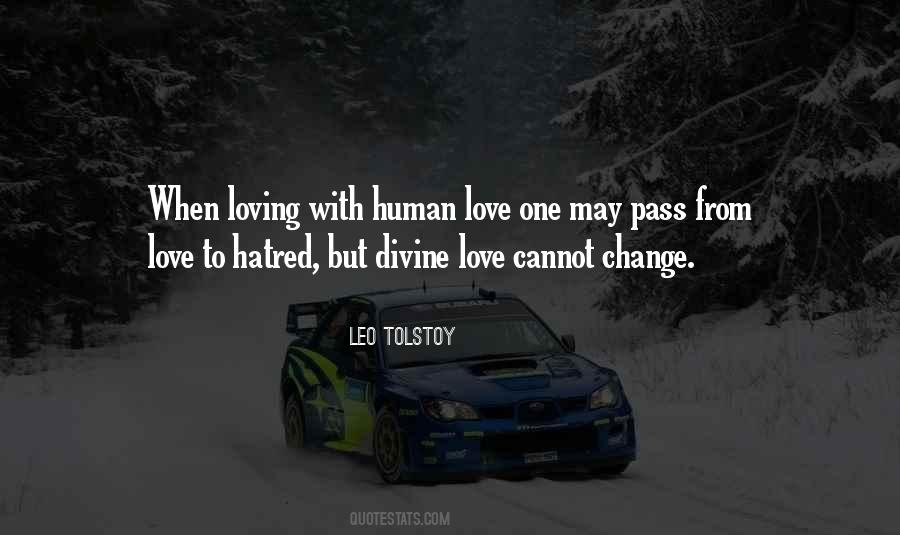 #100. All men love live not by what they may intend for their own well-being, but by the love that dwells in others.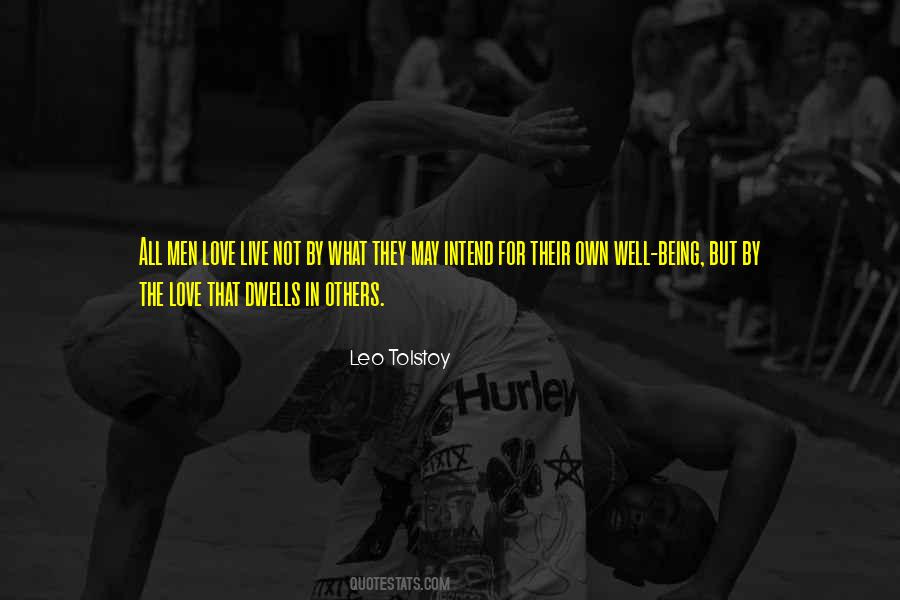 Famous Authors
Popular Topics