Love And Respect In Relationships Famous Quotes & Sayings
List of top 38 famous quotes and sayings about love and respect in relationships to read and share with friends on your Facebook, Twitter, blogs.
Top 38 Quotes About Love And Respect In Relationships
#1. The weight of your words is more important than the volume of your voice! - Author: Manprit Kaur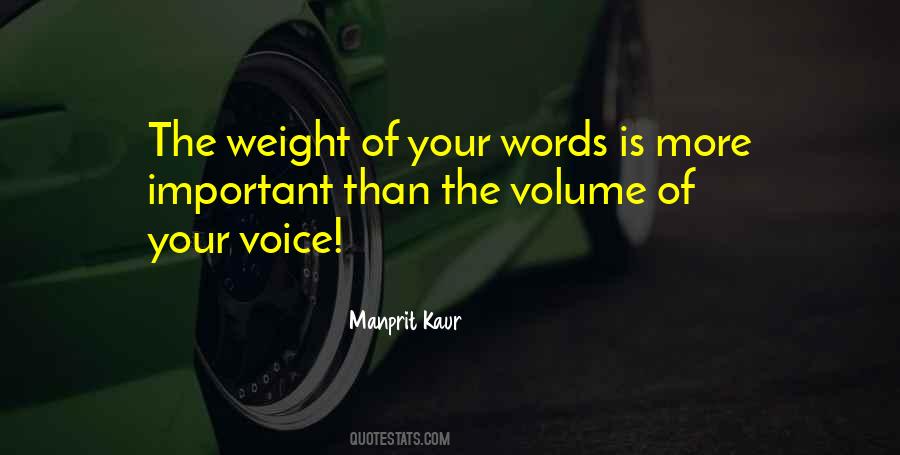 #2. if he wants to be a whore then let him. if he chooses to degrade and demean himself, just walk away. you can't make a man respect you, the relationship or himself. - Author: R H Sin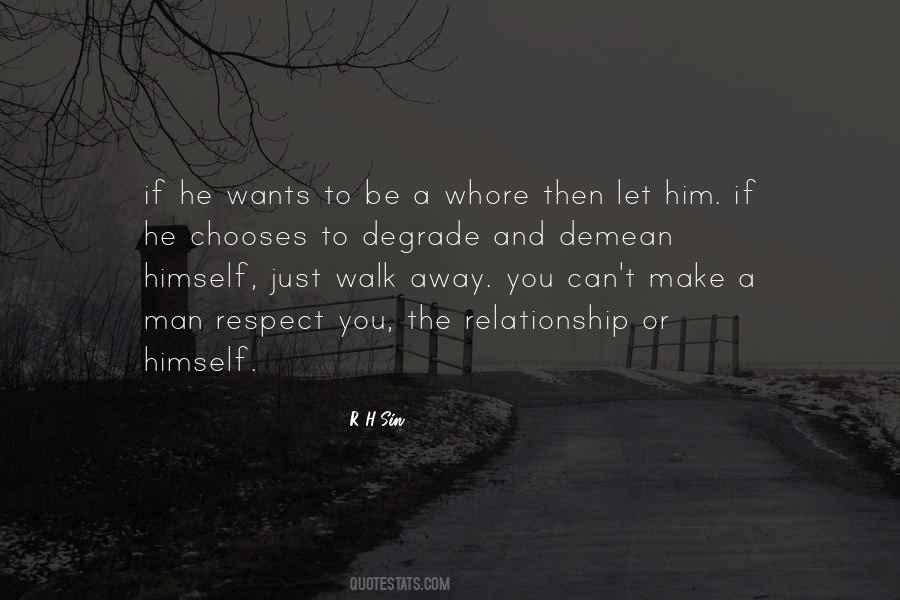 #3. [The integrative system] deals with such matters as respect, legitimacy, community, friendship, affection, love, and of course their opposites, across a broad scale of human relationships and interactions. - Author: Kenneth E. Boulding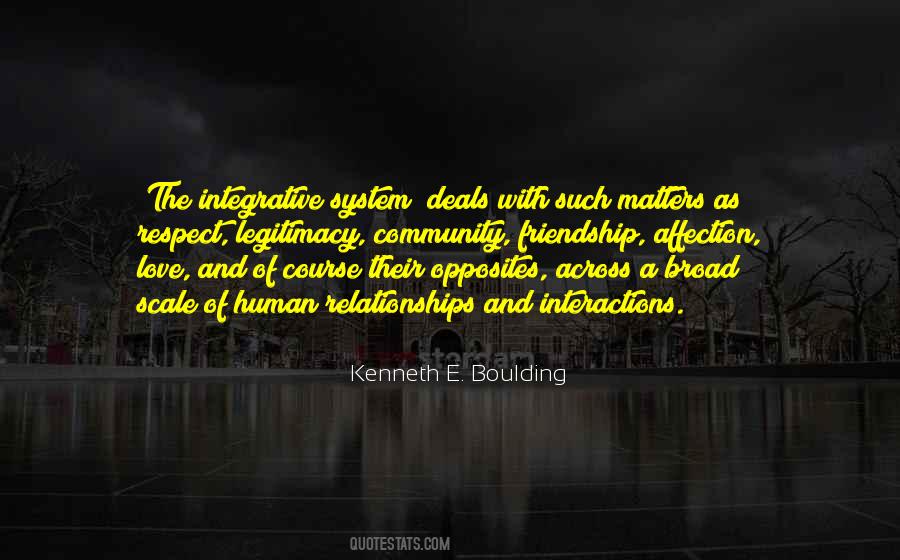 #4. If we don't love and respect ourselves, everything else disintegrates: our relationships, our work, our faith, and our dreams. We are the only filter between the world and ourselves. The more we doubt the filter, the more we doubt everything, sinking into indifferent apathy. - Author: Jonathan Heston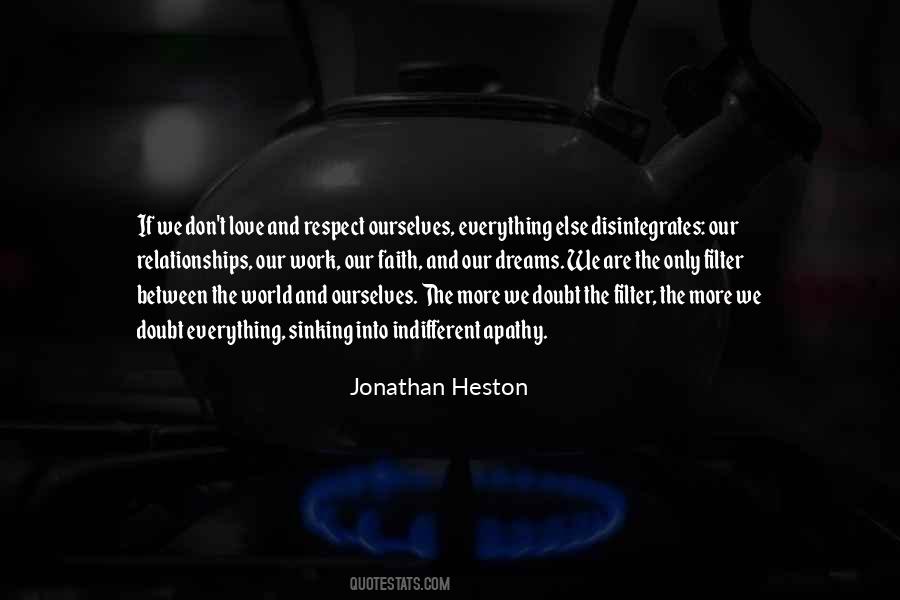 #5. From what I've seen, love isn't about mutual respect. It's more concerns with control than sacrifice. And I wonder whether it's better or worse when love finally walks away. - Author: Ellen Hopkins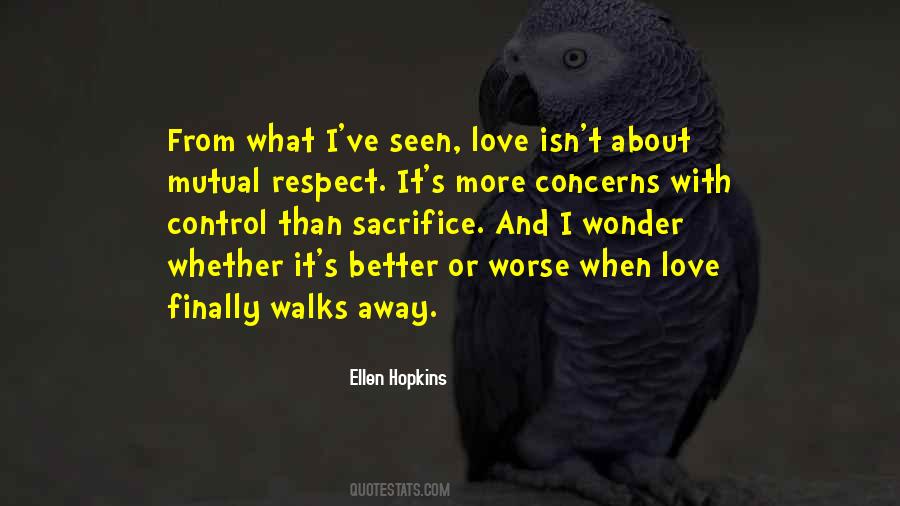 #6. Inside of you is your love, not beside you. She is just there to remind you of where you placed her heart. - Author: Shannon L. Alder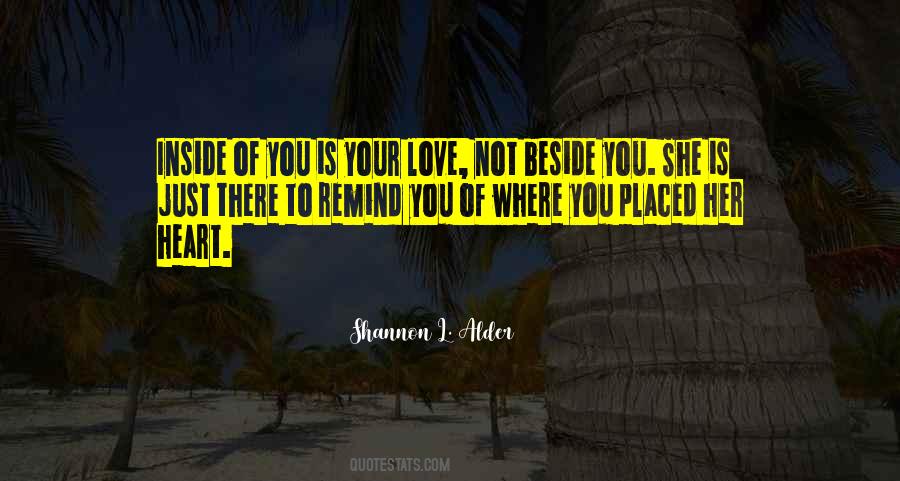 #7. Family are people who never earn your respect or love but demand it nevertheless. - Author: Greg Keyes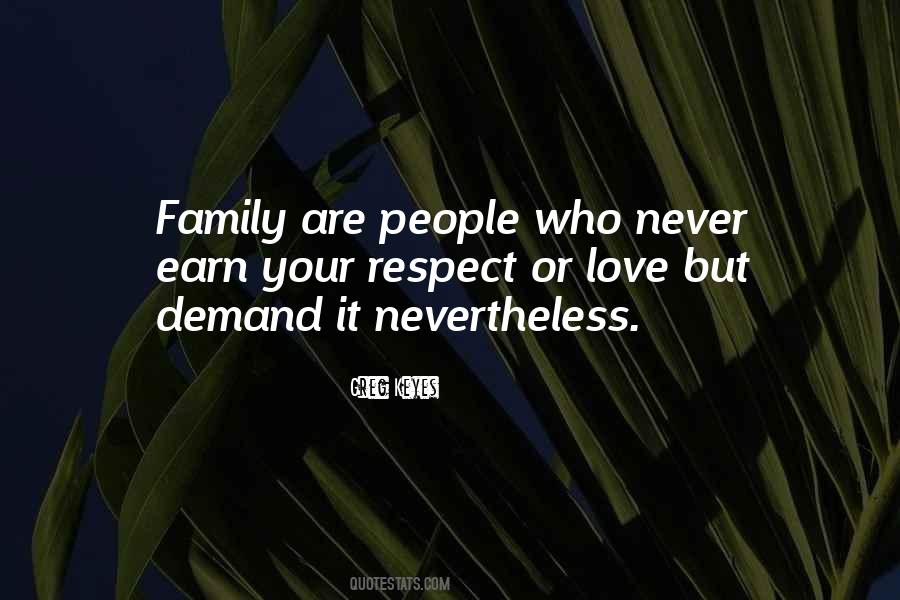 #8. We make love with soul, not body - Author: Pawan Painjane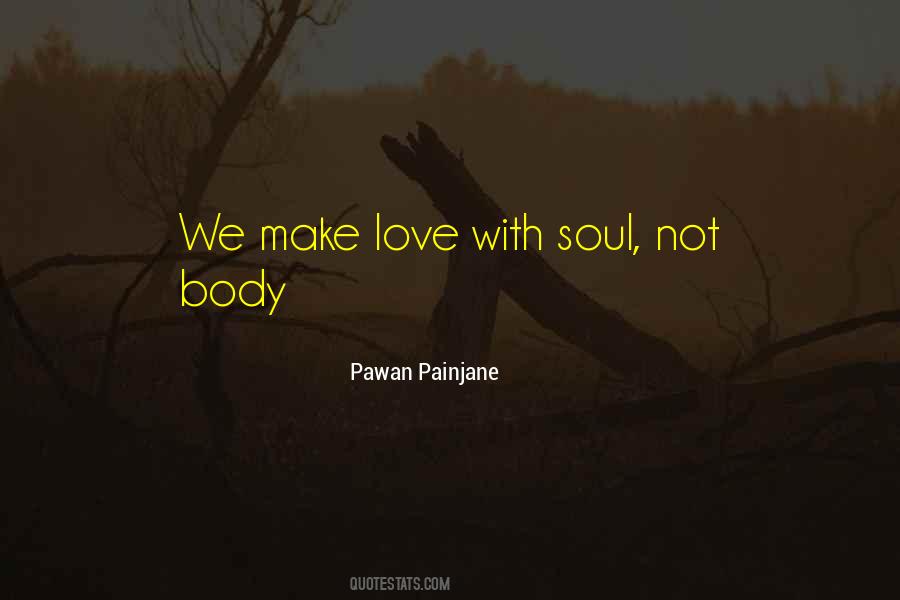 #9. For, what is the purpose of true love, other than to rescue another from one's self? Why is that not the first thing we look for? - Author: Shannon L. Alder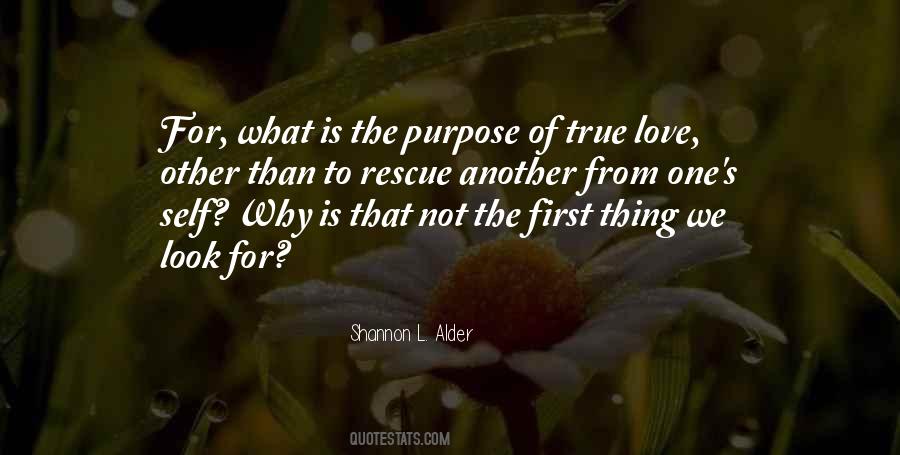 #10. I respect a woman who can respect me when I'm not around. - Author: Mark W. Boyer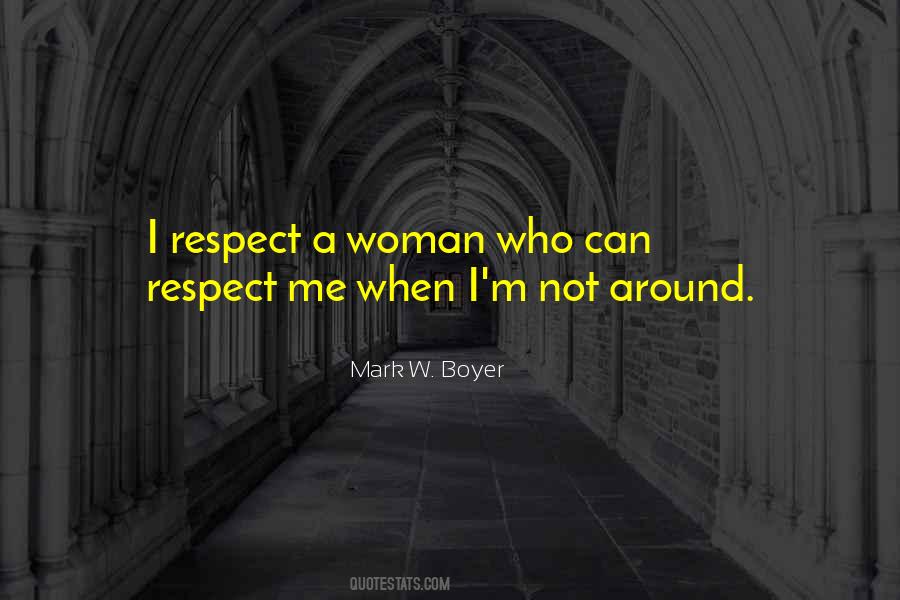 #11. The point for me is to create relationships based on deeper and more real notions of trust. So that love becomes defined not by sexual exclusivity, but by actual respect, concern, commitment to act with kind intentions, accountability for our actions, and a desire for mutual growth. - Author: Dean Spade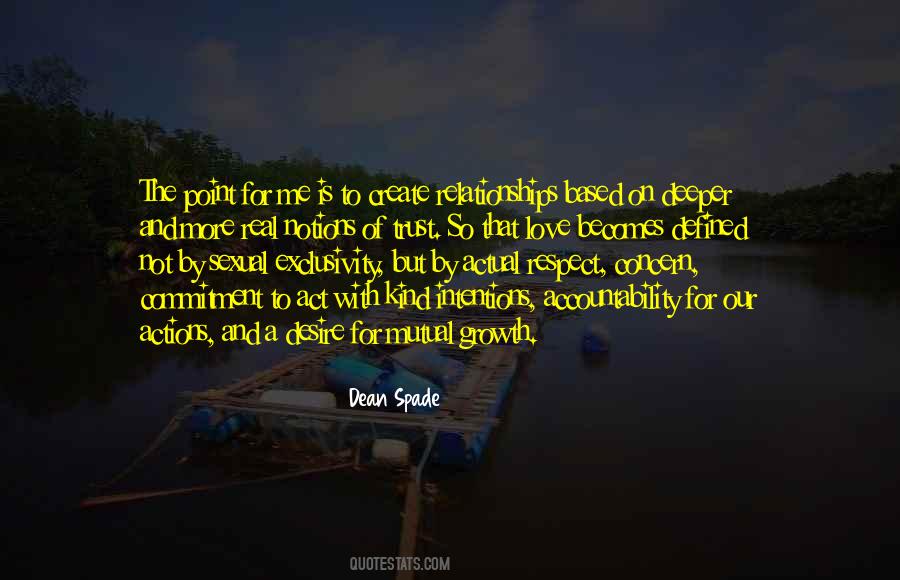 #12. Marry for love. But also choose to marry a man or woman who you love that treats you with the ultimate respect for your expression of who you are at your very core. - Author: Julieanne O'Connor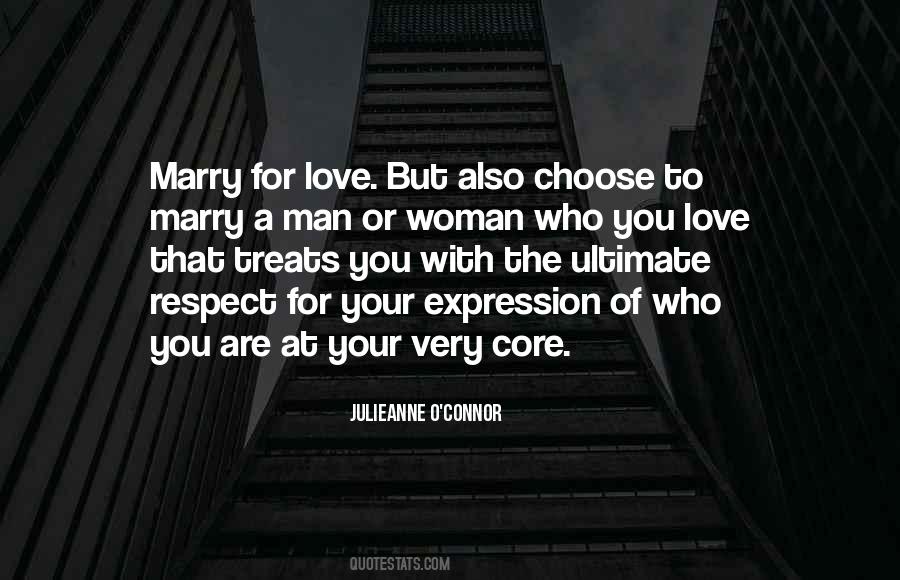 #13. Many women think that if they put out too quickly, their partner won't respect them. This is not the case. It's not about waiting for a certain quantity of time before having sex, it's about waiting for a certain quality of connection. - Author: Neil Strauss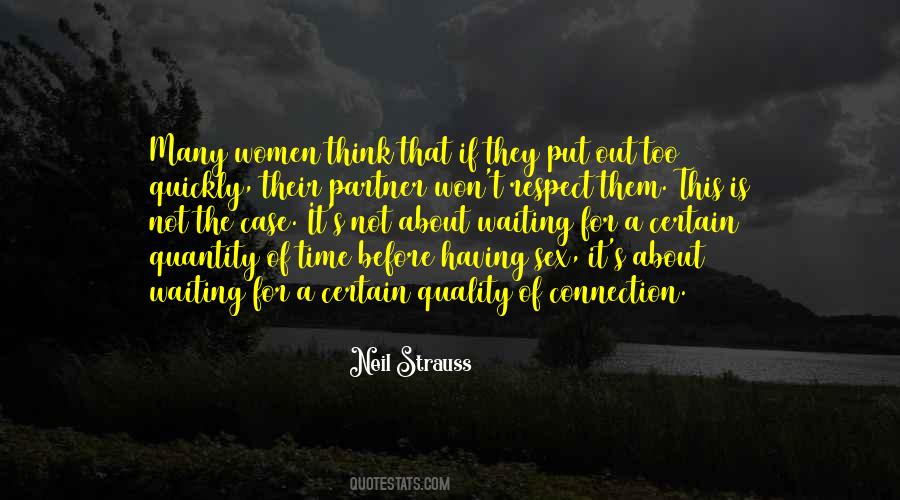 #14. Happiness has no time limits or conditions; the only requirement is to give it away. - Author: George Alexiou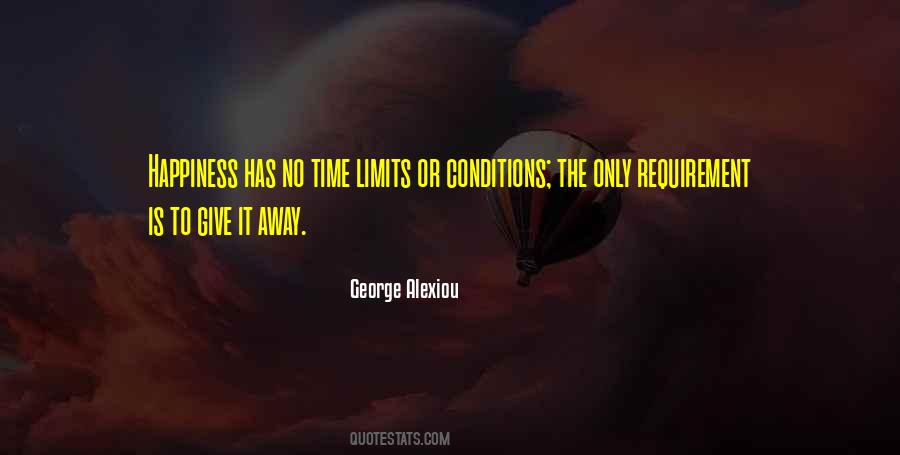 #15. Submission is not about authority and it is not obedience; it is all about relationships of love and respect. - Author: Wm. Paul Young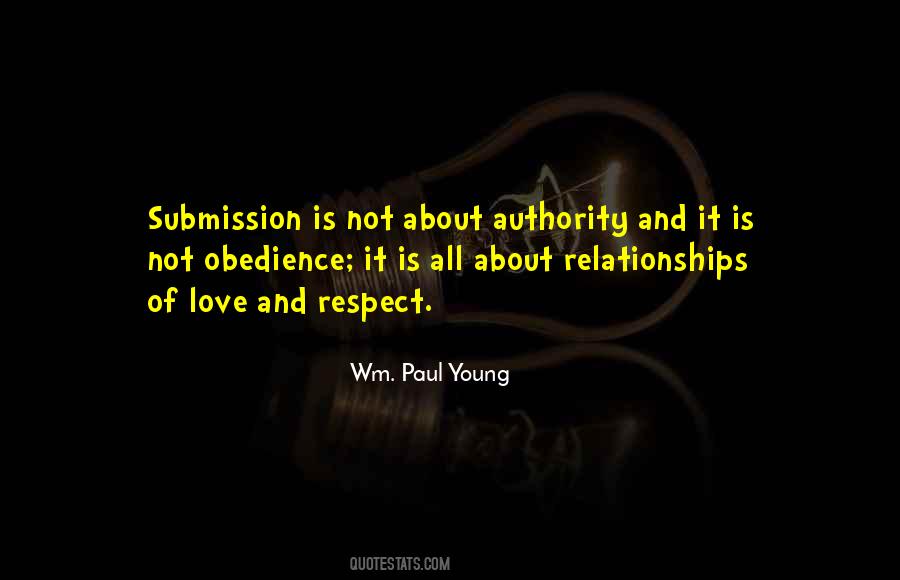 #16. Understand that happiness is not based on possessions, power, or prestige, but on relationships with people you love and respect. - Author: H. Jackson Brown Jr.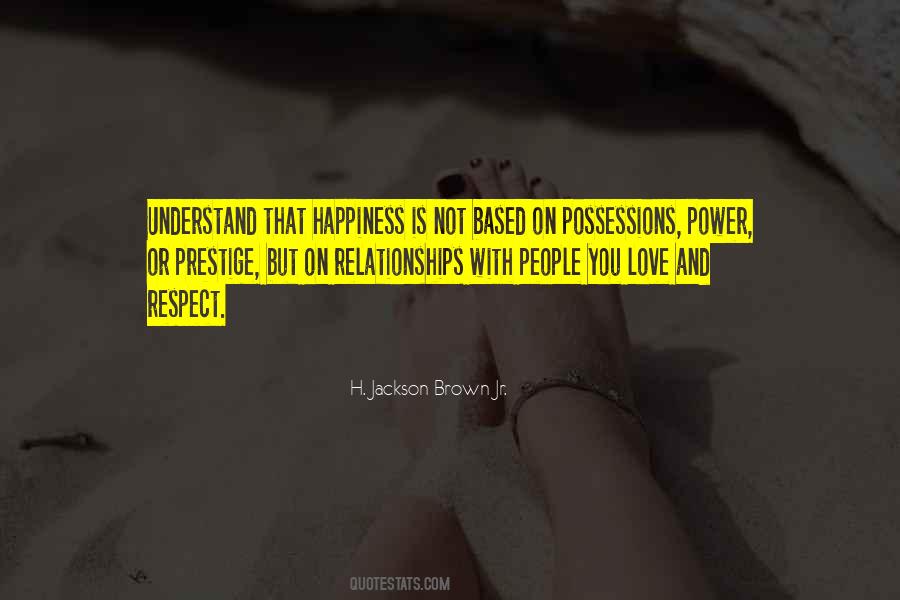 #17. So many men treat their wives badly, or indifferently, or with barely contained impatience. Josh doesn't mind
no that's not right
he insists on openly showing his love and respect for me. - Author: Lynn Morris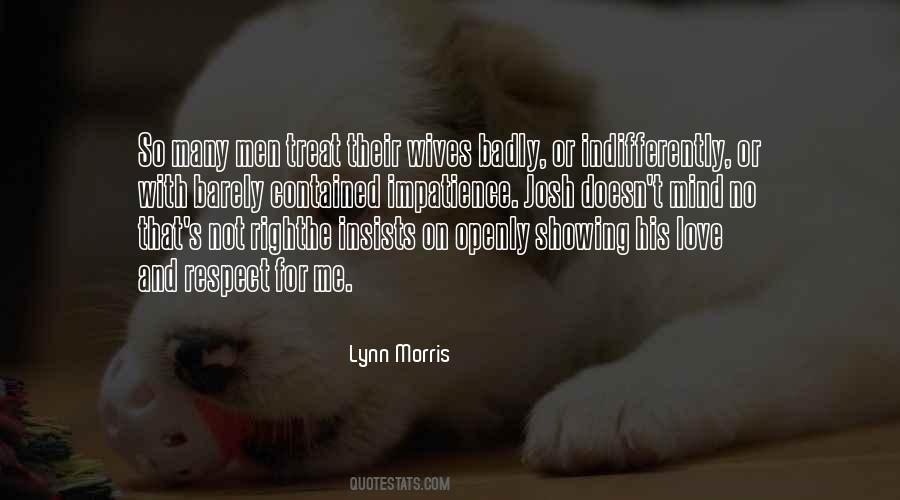 #18. I like you. Therefore I will decorate you with qualities you don't have. - Author: Aleksandra Ninkovic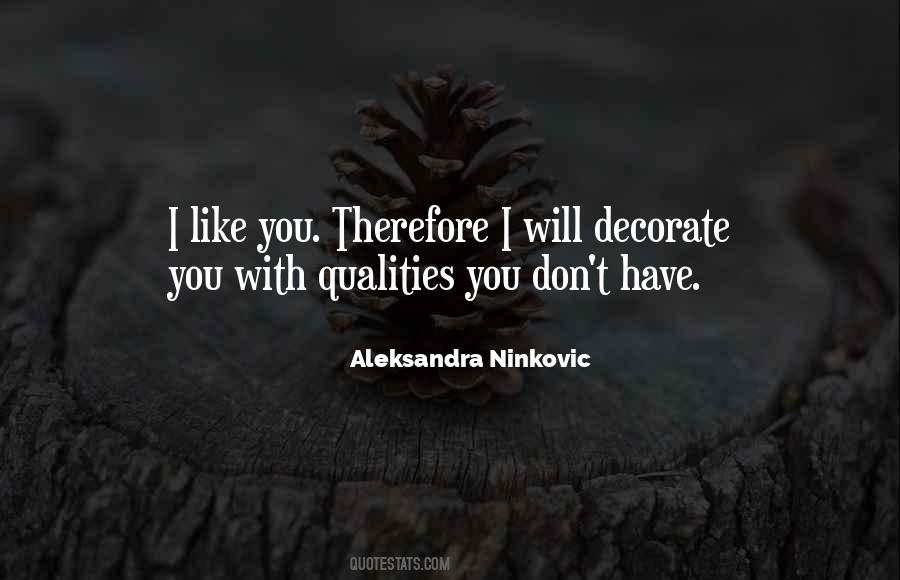 #19. Non-violence is more powerful than violence. Nature eliminates violent animals bit by bit. - Author: Amit Ray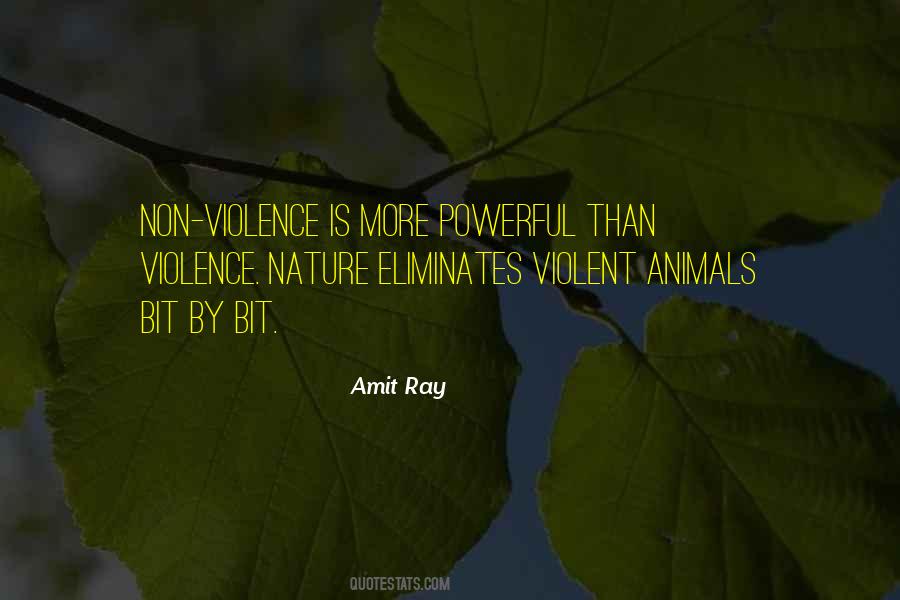 #20. The relationship you take for granted is the one that needs the greatest work. - Author: George Alexiou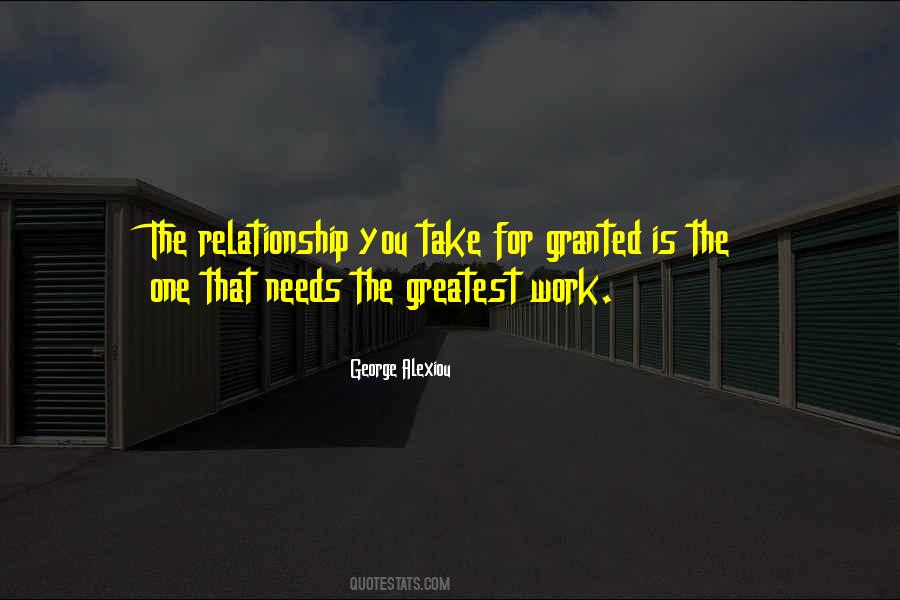 #21. Learn to deal with the fact that you are not a perfect person but you are a person that deserves respect and honesty. - Author: Pandora Poikilos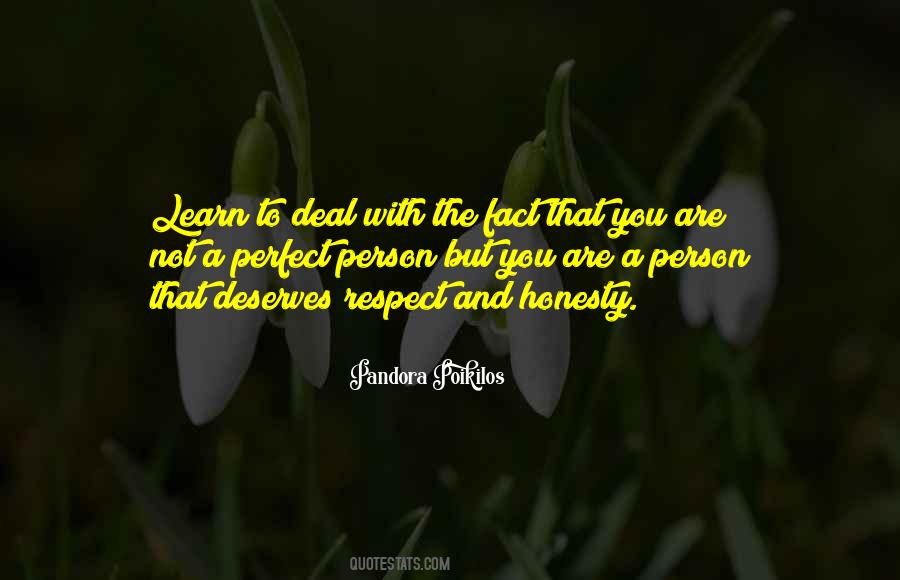 #22. Appreciation and respect are mutual needs. We may be wired differently as men and women, but some needs are parallel human needs. - Author: Cathy Burnham Martin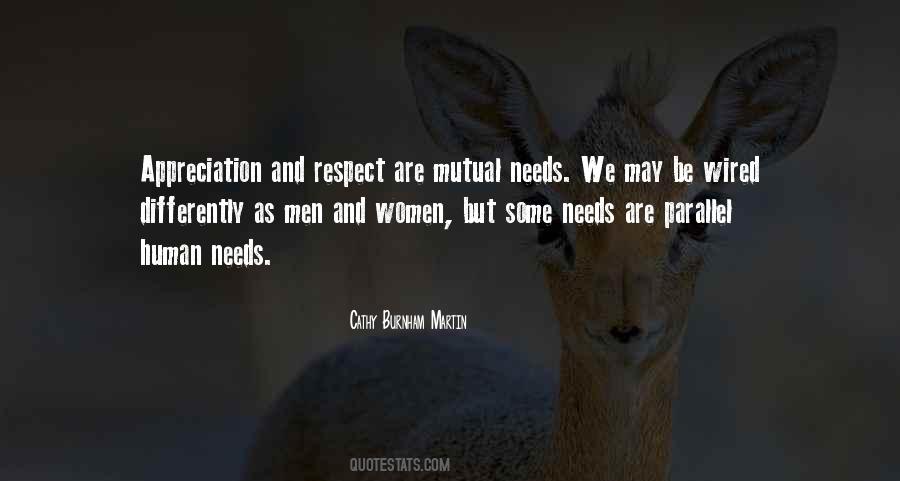 #23. Relationships are blessings, but they need the manure of love, respect and devotion. A little more would raise expectations and a little less would bring remorse. - Author: Shilpa Sandesh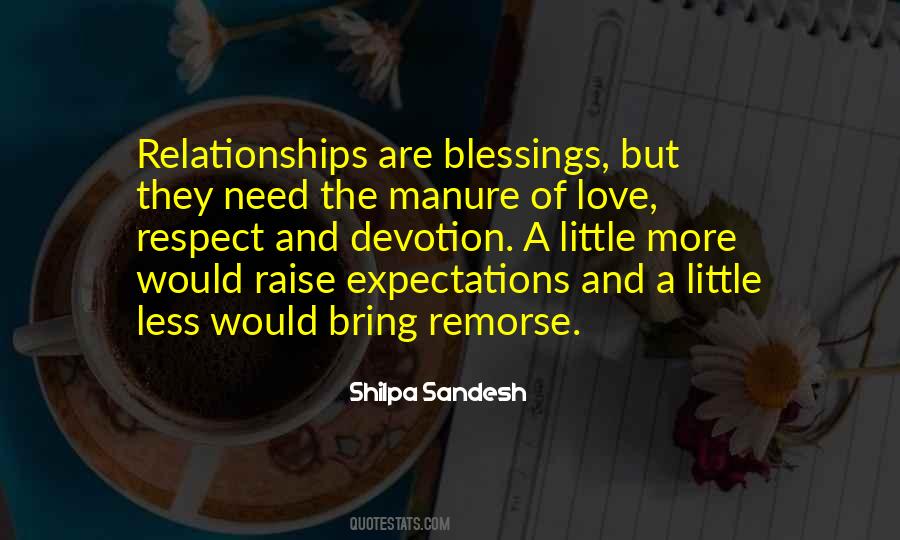 #24. The reason for living is to have great relationships, to have people you love and respect and who love and respect you. - Author: Brian Tracy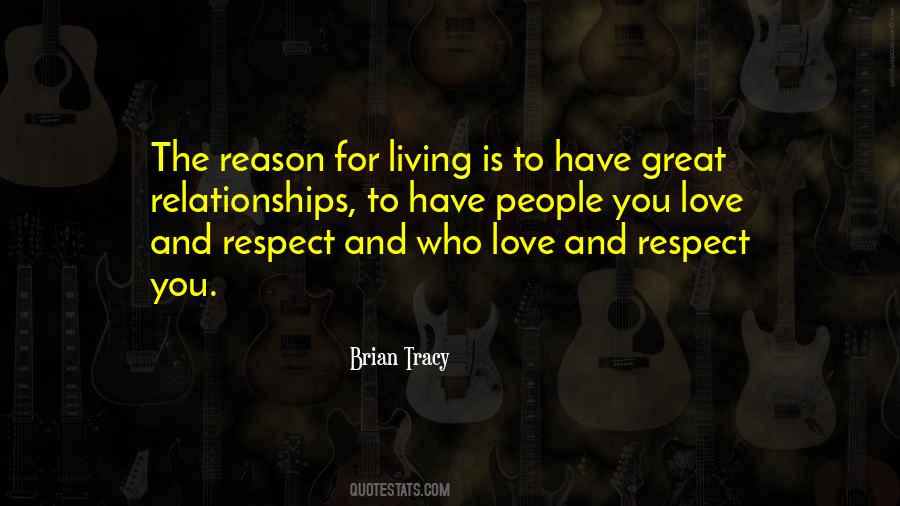 #25. Even though she would dream of love, respect, and unfettered romance ... it was a cyclical dilemma in her life that she seemed to be most attracted to poisonous men. - Author: Steve Maraboli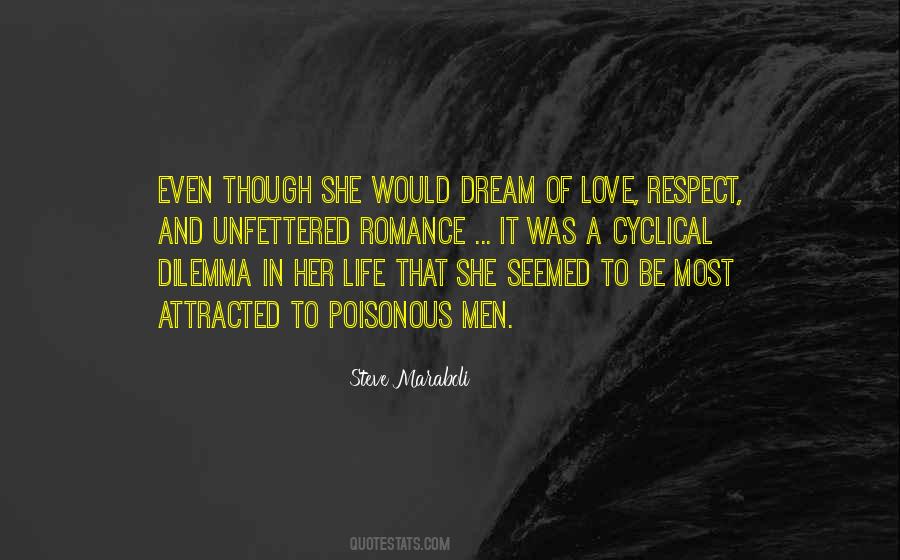 #26. Lasting love has to be built on mutual regard and respect. It is about seeing the other person. I am very interested in relationships and, when I watch couples, sometimes I can sense a blindness has set in. They have stopped seeing each other. It is not easy to see another person. - Author: Chimamanda Ngozi Adichie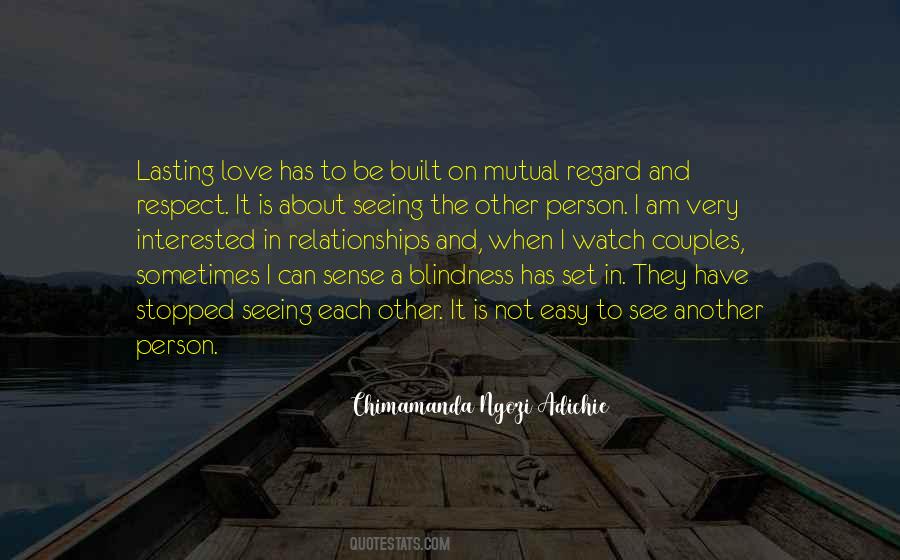 #27. Stop rejecting that unique pathway that was designed exclusively for you. Embrace your destiny, respect yourself and love others. - Author: Auliq Ice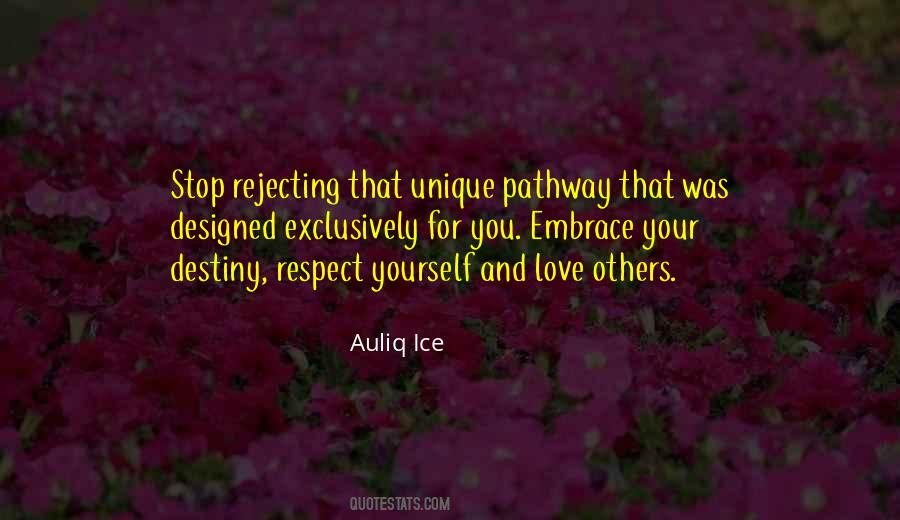 #28. I'm a good listener, you know. My gran used to say that's why you've got two ears and one mouth. I just truly love what I do and treat it with a lot of respect and all these relationships in the music business that people talk about. - Author: Johnny Reid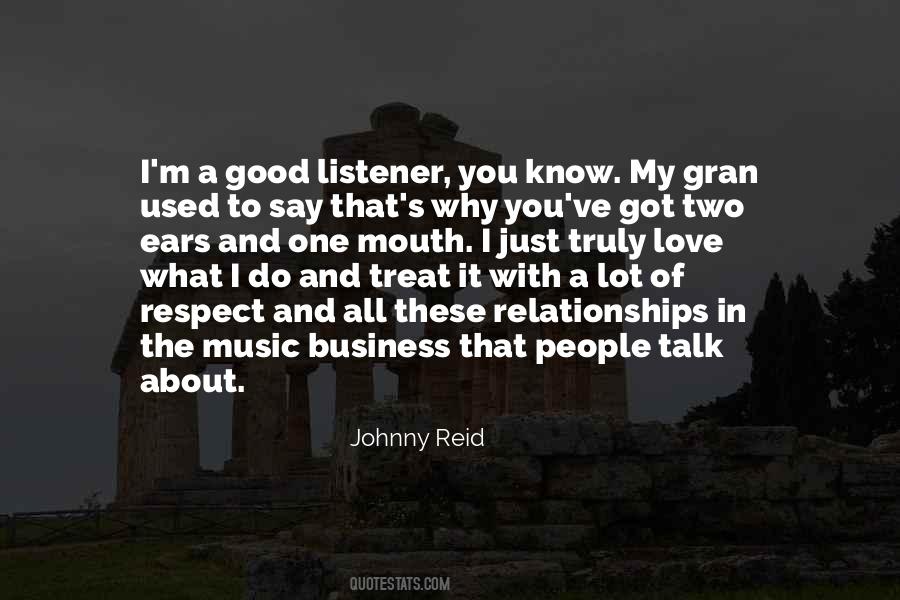 #29. Past misdeeds must only serve as a reference point in calm conversation about lessons learned or actions that taught us to behave better. They should never be bantered about with sarcasm, anger, or nastiness. - Author: Cathy Burnham Martin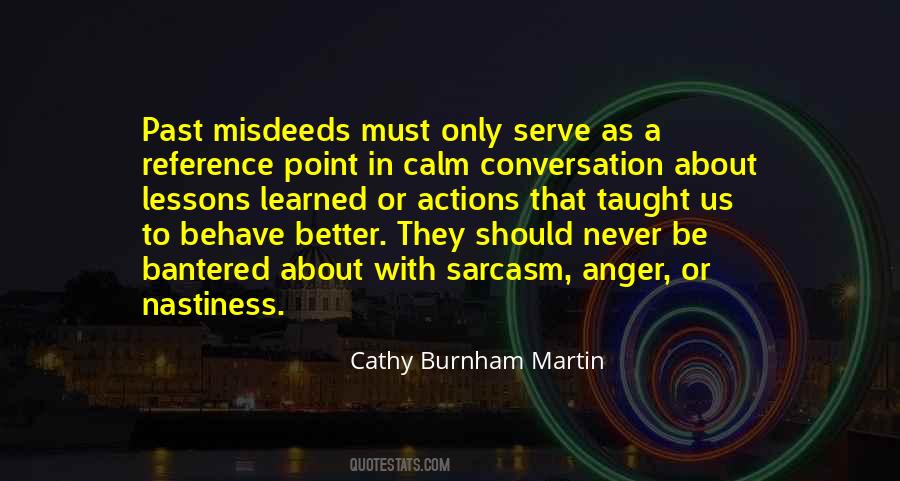 #30. You will never attain and maintain more than you think you deserve. - Author: Rob Liano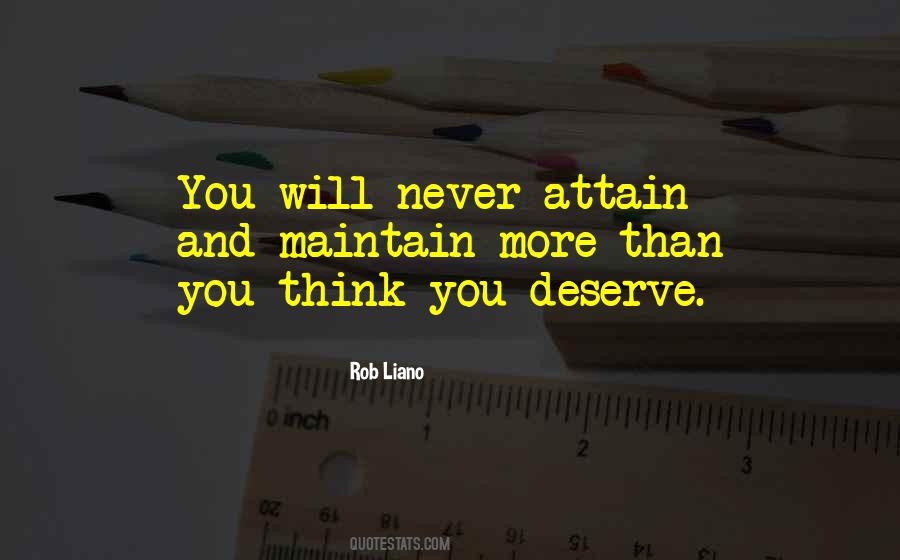 #31. Some of the most beautiful and rewarding relationships come from mutual respect that eventually burned into fervent passion. Don't take for granted the friendship you are building at the moment, just appreciate it and cherish it for what it is. - Author: Osayi Emokpae Lasisi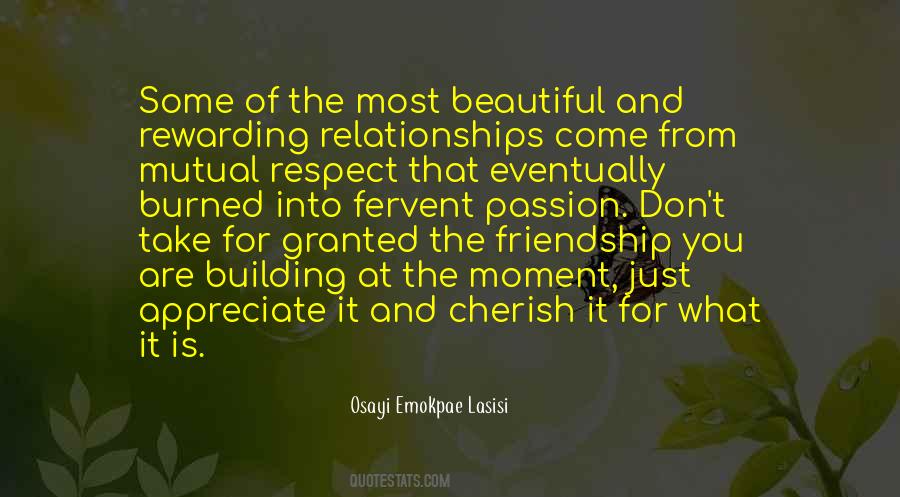 #32. I may not be a king or a queen, but I'll be damned if I'm not treated like royalty. - Author: Samuel Crone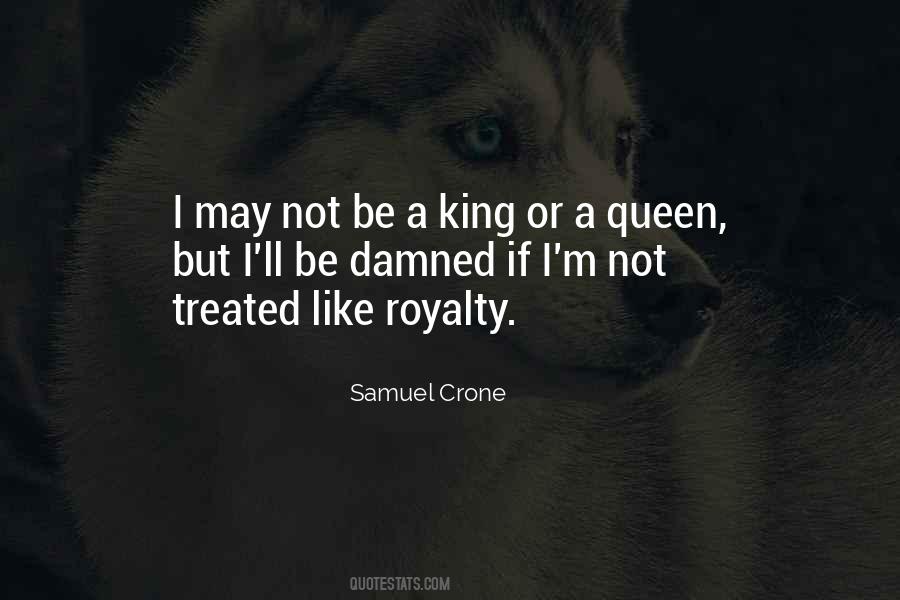 #33. I have never bought into the idea that blood is thicker than water. Love and respect are meant to be earned from our children, our spouses, our families, and our friends. - Author: Raquel Cepeda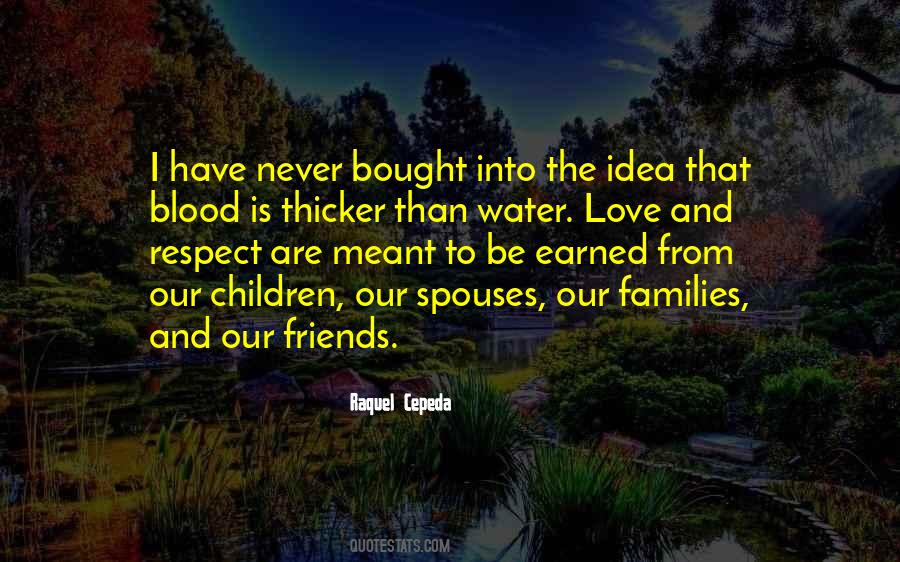 #34. If you do not respect your own wishes, no one else will. You will simply attract people who disrespect you as much as you do. - Author: Vironika Tugaleva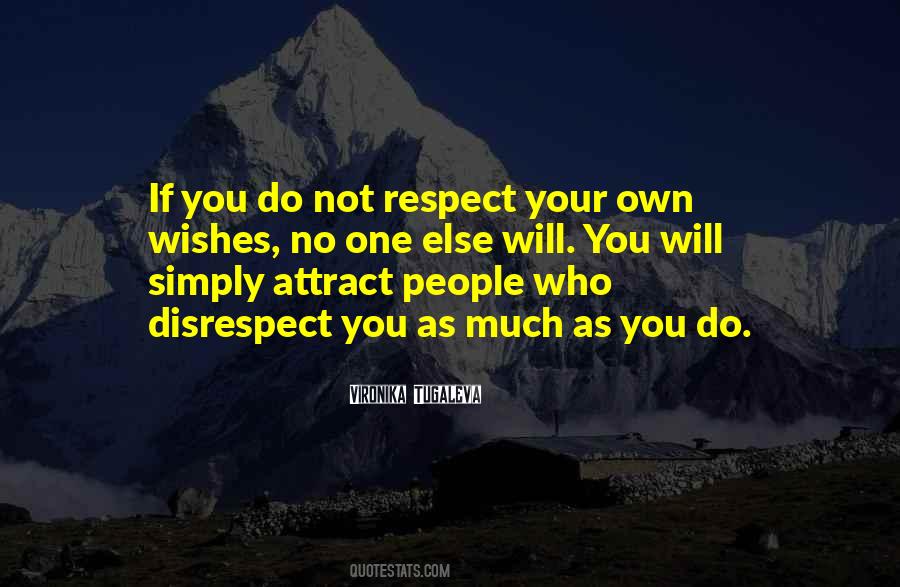 #35. Getting even with the person that broke your heart will never give you peace. The only thing that will heal your wounds is believing that God loves you enough to bring someone else into your life to respect you and love you in the way you deserve! - Author: Shannon L. Alder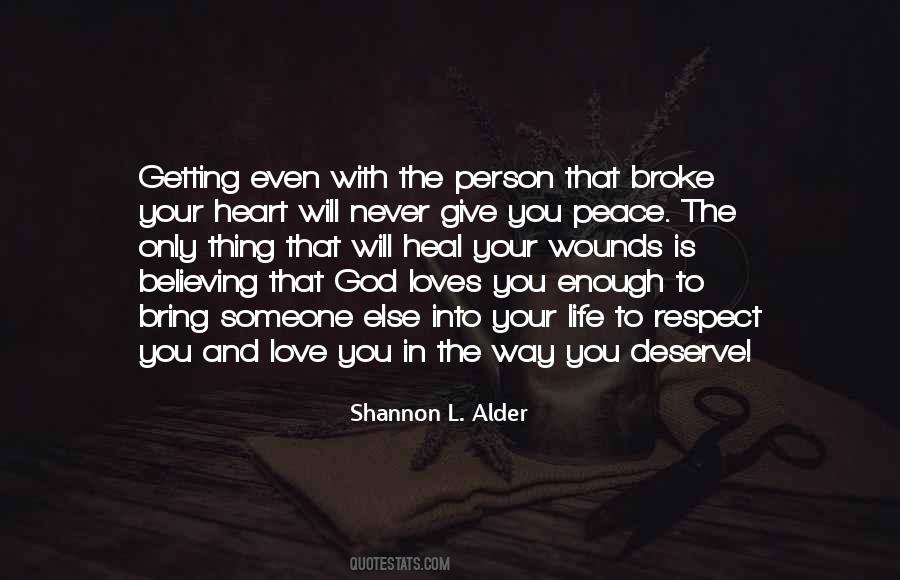 #36. A child comes from God, a child
is a gift from God, but a child is
not our possession.
Give the child unconditional love
and freedom. Respect the child, the child has its own soul. The child has its own way. - Author: Swami Dhyan Giten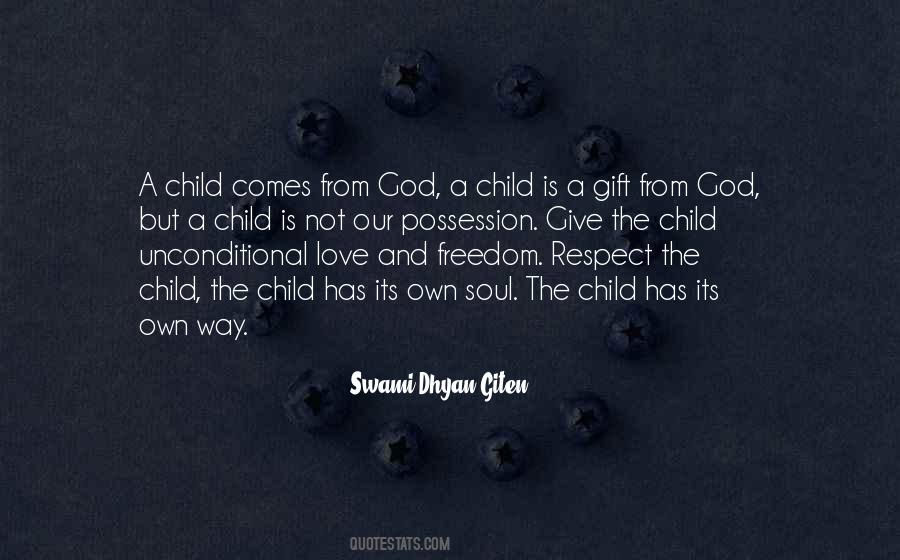 #37. When you love yourself you will never need closure from any man. That doesn't mean you didn't love him, it simply means you love yourself enough to realize God has a better plan for you that doesn't involve one more conversation that will remind you of that person's lack of respect for you. - Author: Shannon L. Alder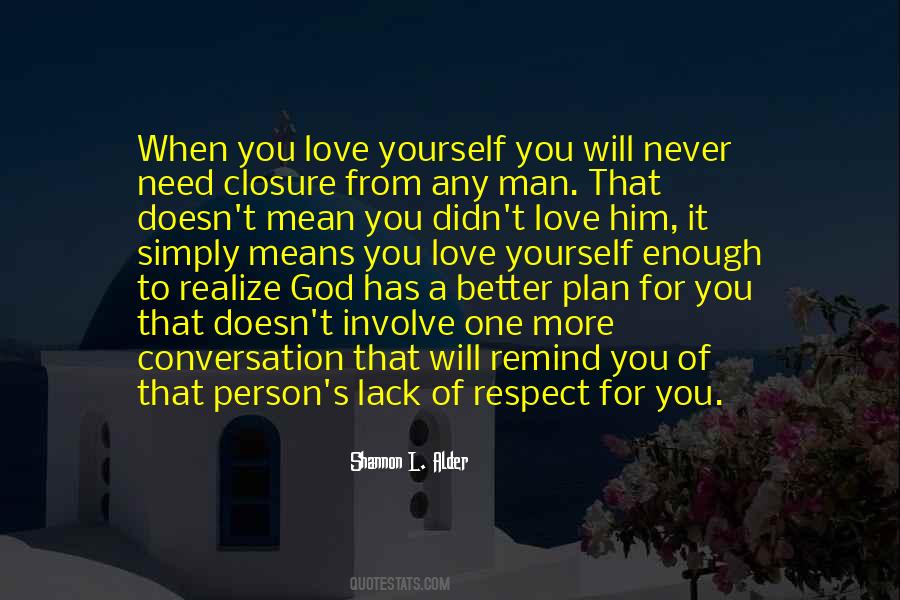 #38. Love and respect are the most important aspects of parenting, and of all relationships. - Author: Jodie Foster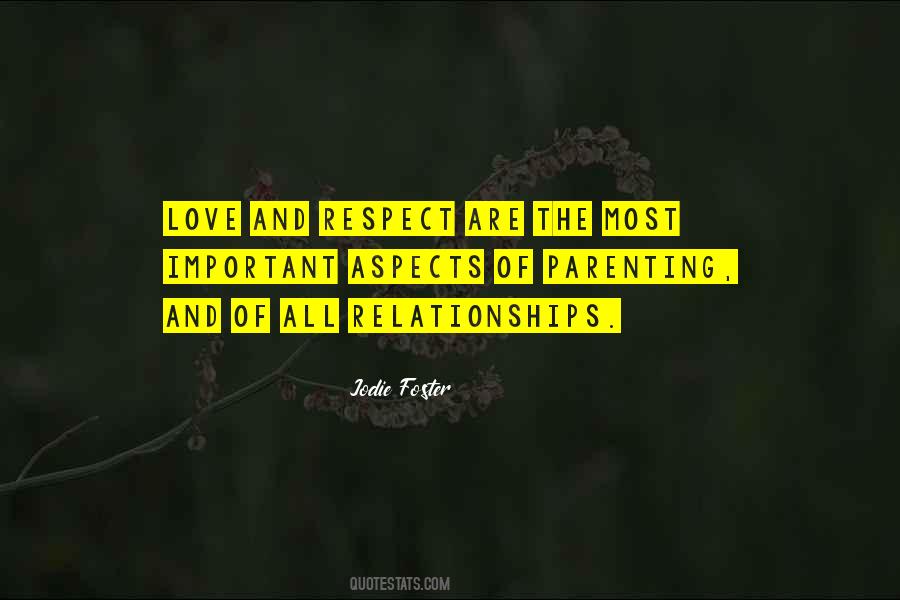 Famous Authors
Popular Topics