Louvre Museum Famous Quotes & Sayings
List of top 10 famous quotes and sayings about louvre museum to read and share with friends on your Facebook, Twitter, blogs.
Top 10 Quotes About Louvre Museum
#1. You should definitely visit the Louvre, a world-famous art museum where you can view, at close range, the backs of thousands of other tourists trying to see the Mona Lisa. - Author: Dave Barry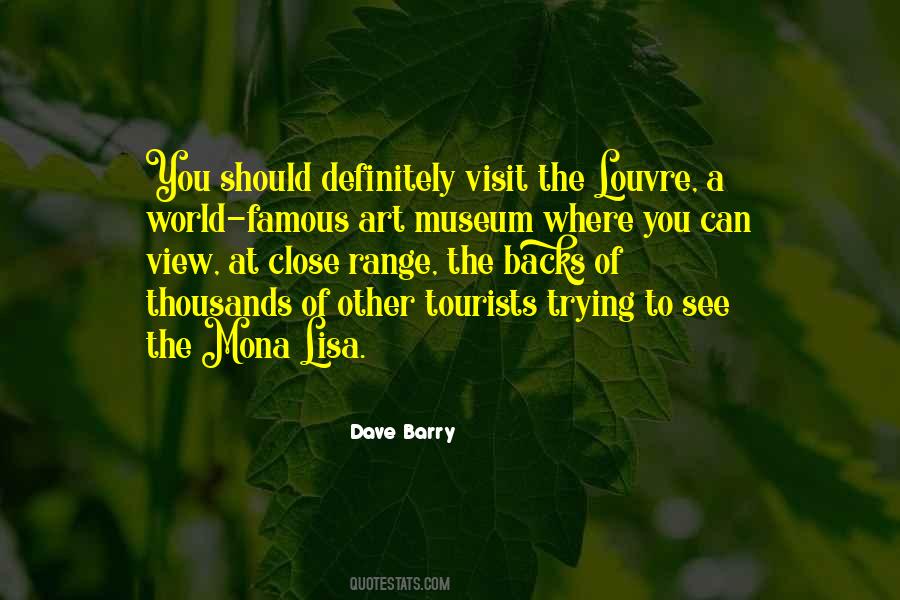 #2. I mean seeing the Elgin marbles this morning gave me the same feeling and I didn't know, don't know whether I'm in Rome or Paris. I mean the Louvre and the British Museum hold one together, keep one from going to bits. - Author: H.D.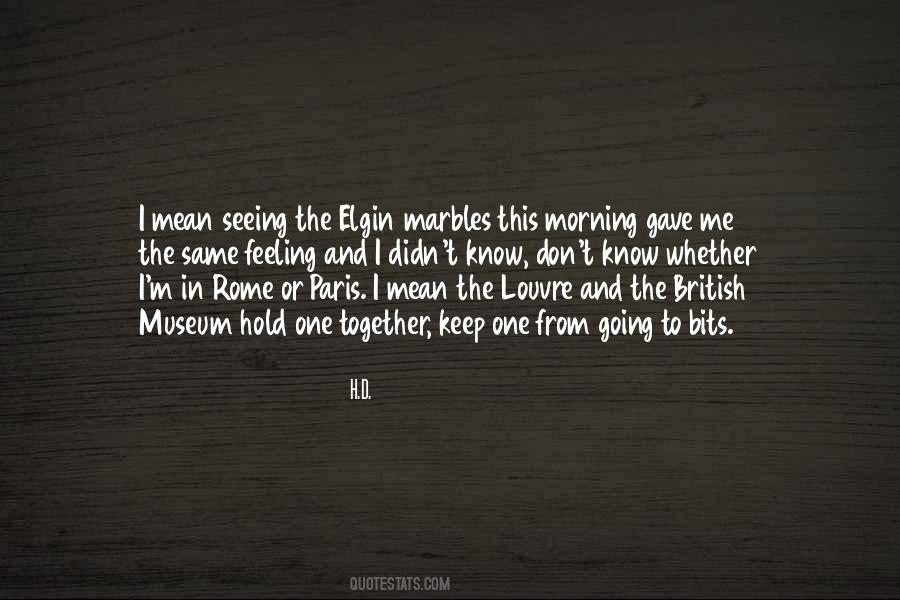 #3. Terrence, the Roman slave who freed himself with his writings, once observed, "I am a human being. Nothing human is alien to me." That could be the motto of literature! - Author: Julia Alvarez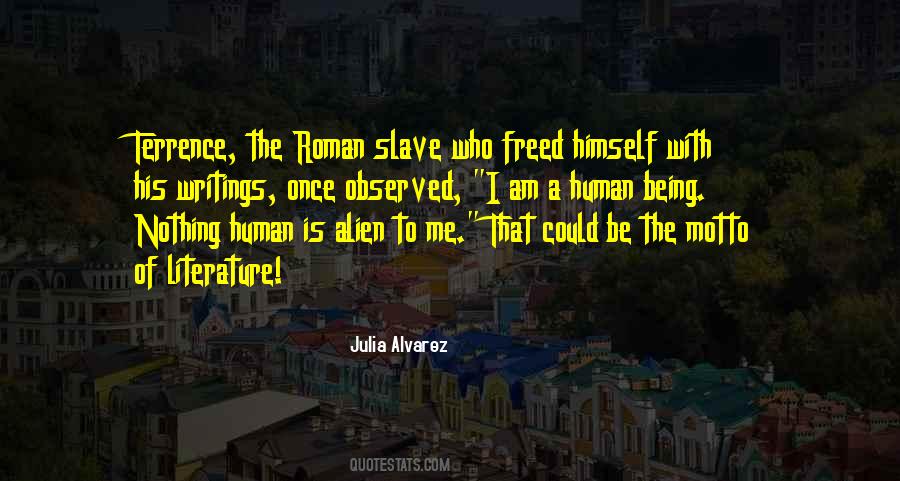 #4. Having spent all that time getting away from South Africa, running away from the army, I wanted very much to believe that America and England were actually as free as they were meant to be, not slipping rapidly into becoming police states like the one I'd just left. - Author: Richard Stanley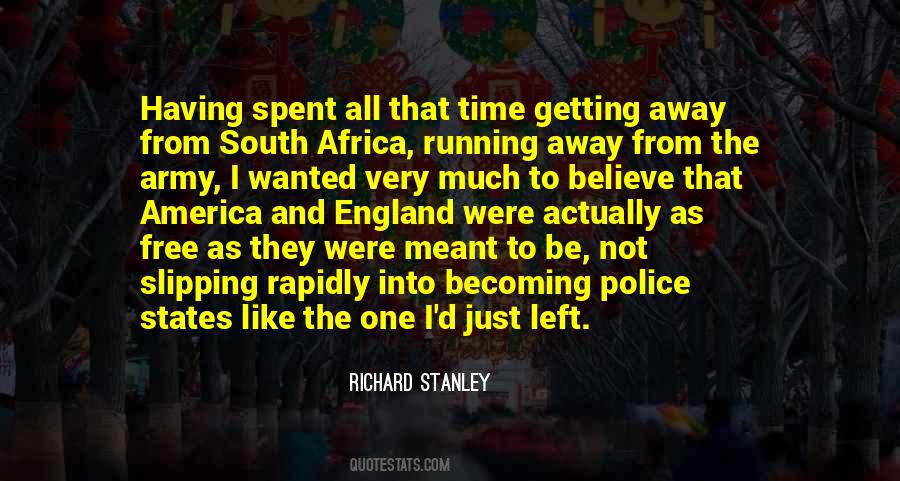 #5. The more successful paintings just fall off the brush. The less successful ones take longer. - Author: Toni Onley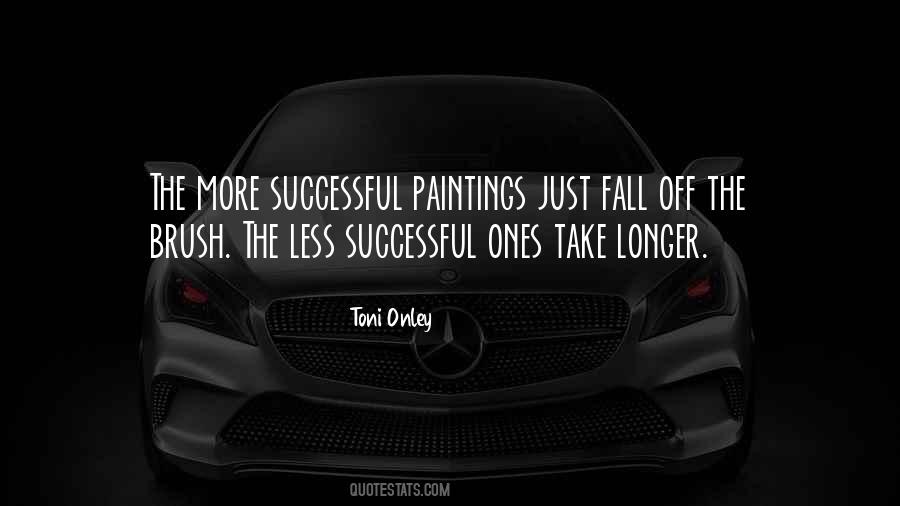 #6. The Bible is more to be admired than the Louvre Museum, and the Gospel of John is perhaps its Mona Lisa. - Author: James M. Hamilton Jr.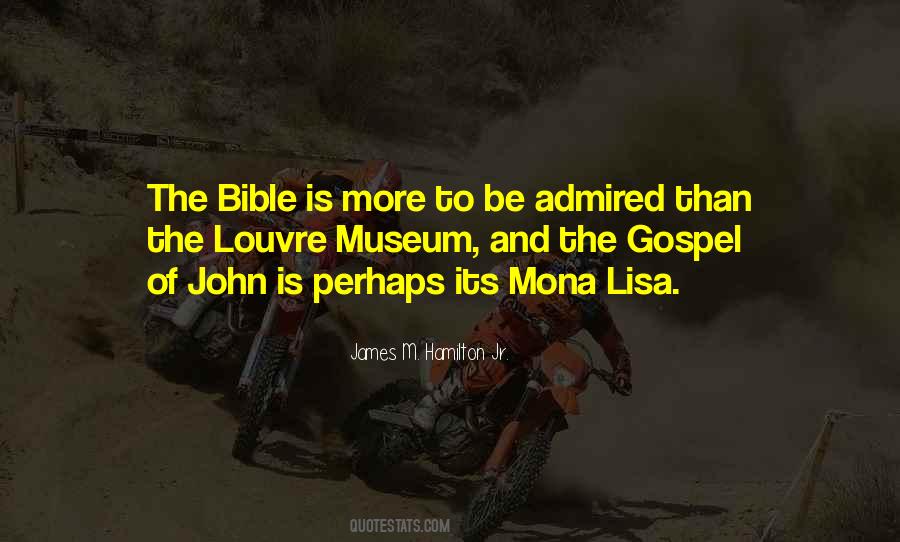 #7. Unless the old adage must be verified, That beggars mounted, run their horse to death. - Author: William Shakespeare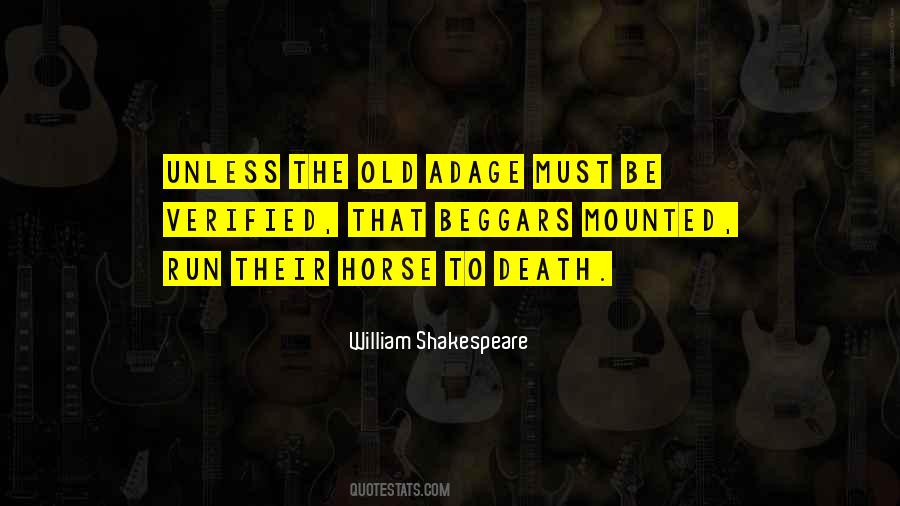 #8. I sailed on the cold air currents above the rooftops of Paris. I could see the river, the Louvre Museum, the gardens and palaces. And a mouse-yum. Hang on, Carter, I thought. not hunting mice. - Author: Rick Riordan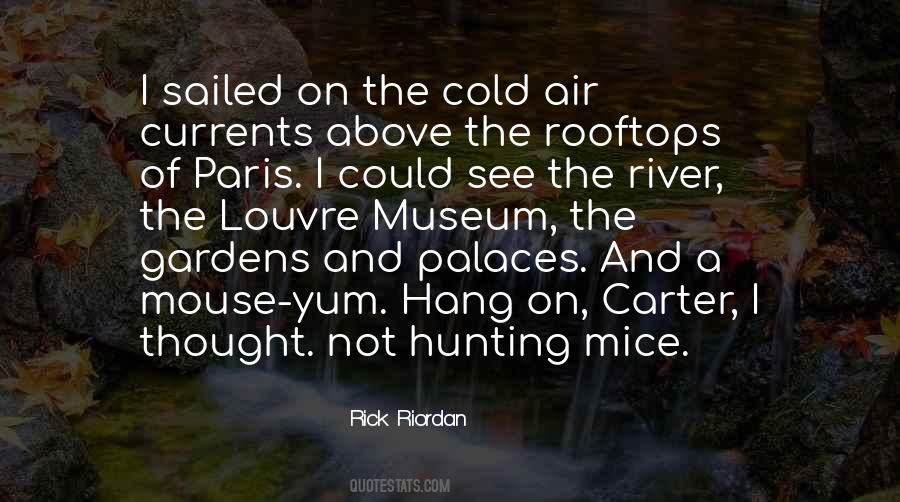 #9. I couldn't fail. That wasn't allowed. - Author: C.D. Reiss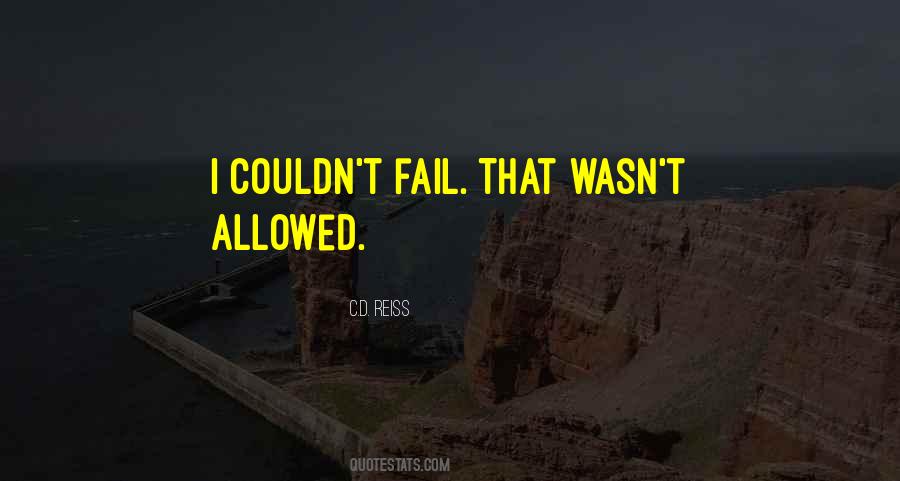 #10. The true man of the past waited upon Heaven when dealing with people and did not wait upon people when dealing with Heaven. - Author: Zhuangzi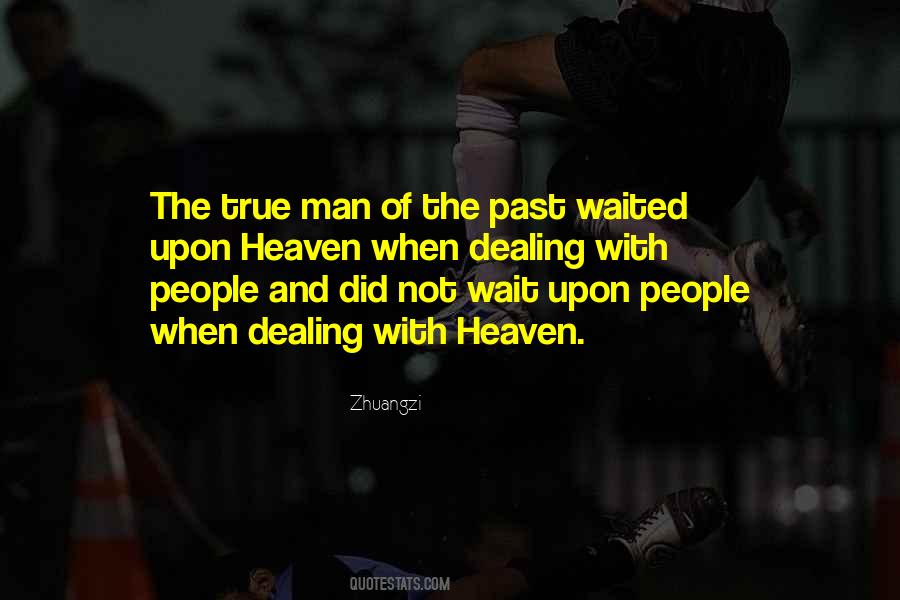 Famous Authors
Popular Topics