Living Spiritually Famous Quotes & Sayings
List of top 36 famous quotes and sayings about living spiritually to read and share with friends on your Facebook, Twitter, blogs.
Top 36 Quotes About Living Spiritually
#1. It is when you are really living in the present-working, thinking, lost, absorbed in something you care about very much, that you are living spiritually. - Author: Brenda Ueland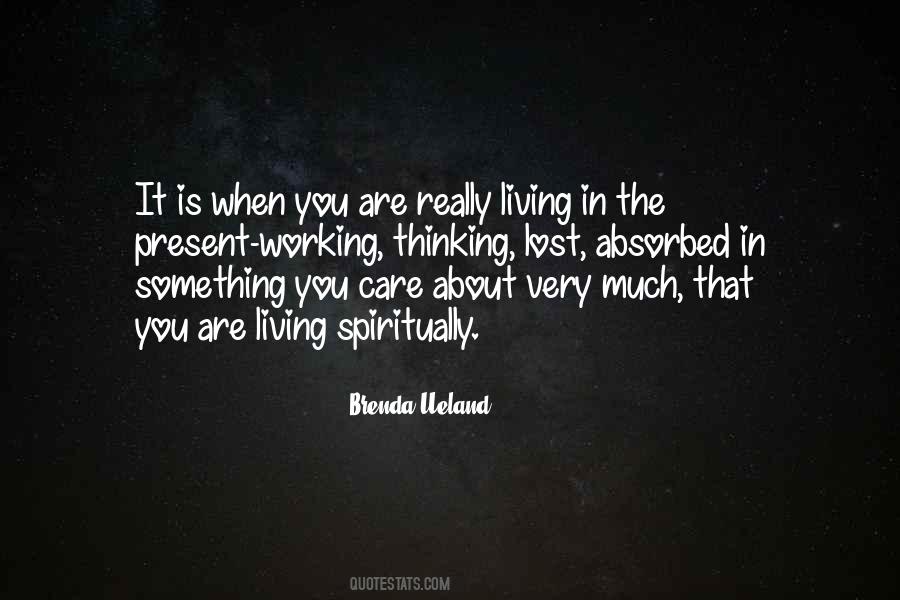 #2. When we pray, it's the Holy Spirit Who makes the divine presence real to our spirits, and then we seem to 'feel close' to a living God. We are spiritually overwhelmed by divine glory. - Author: Chris Oyakhilome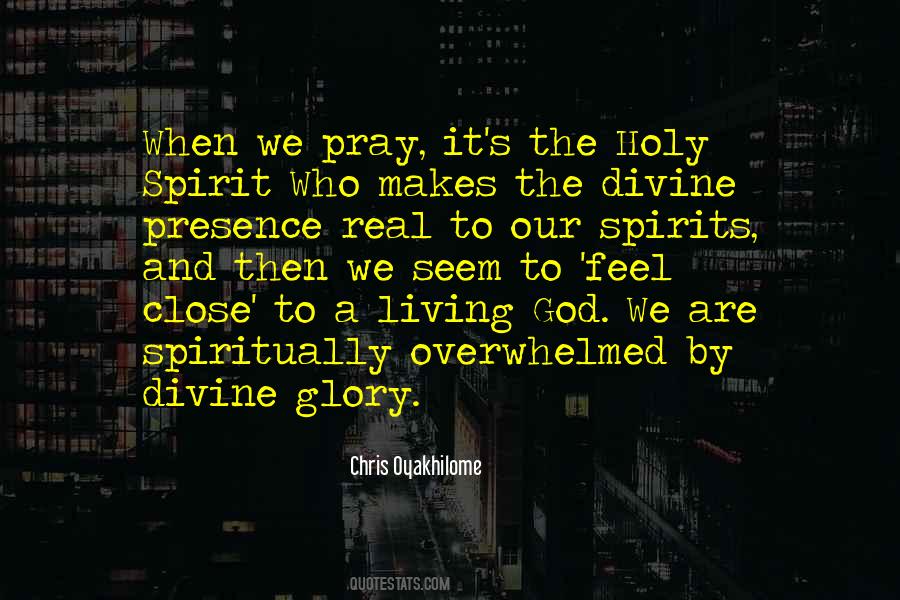 #3. I think there are lots of ways of leading very good lives and growing spiritually. This process of growth goes on whether we believe it or not. - Author: Jim Henson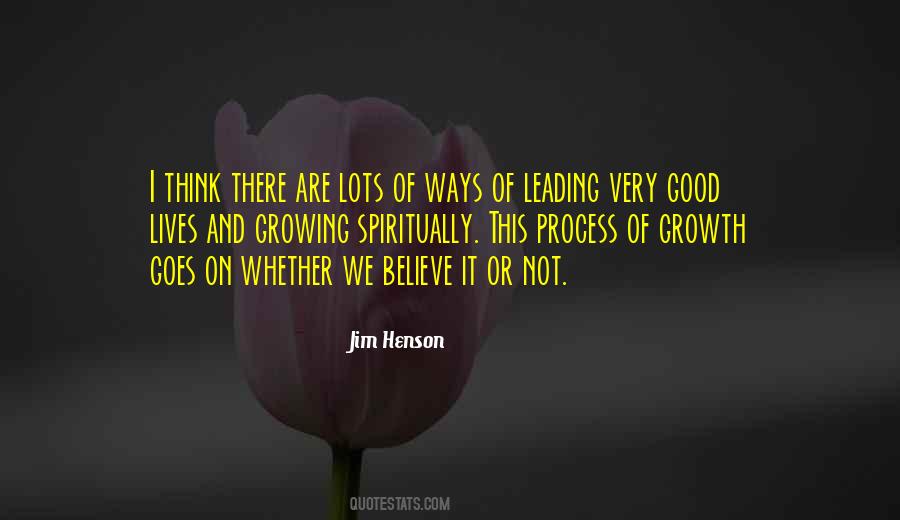 #4. If you want to grow spiritually, the place to start is with God. - Author: Elizabeth George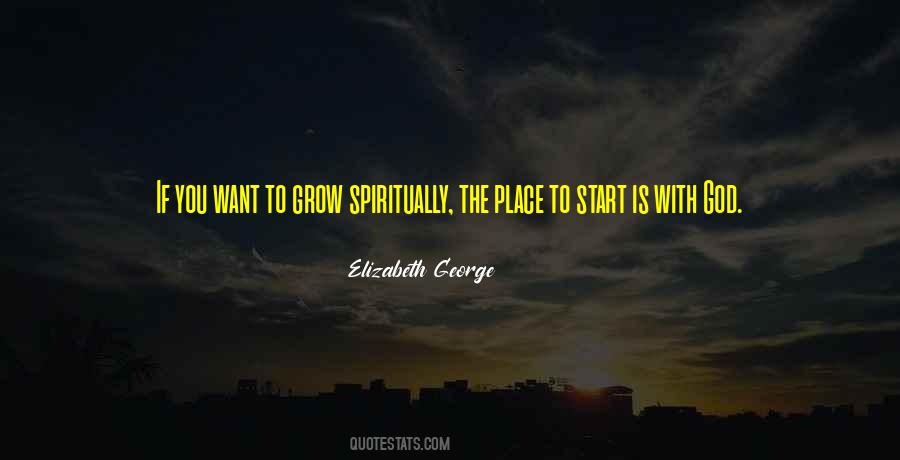 #5. Knowing we're saved by grace but still living under the law makes for a spiritually neurotic person. - Author: Beth Moore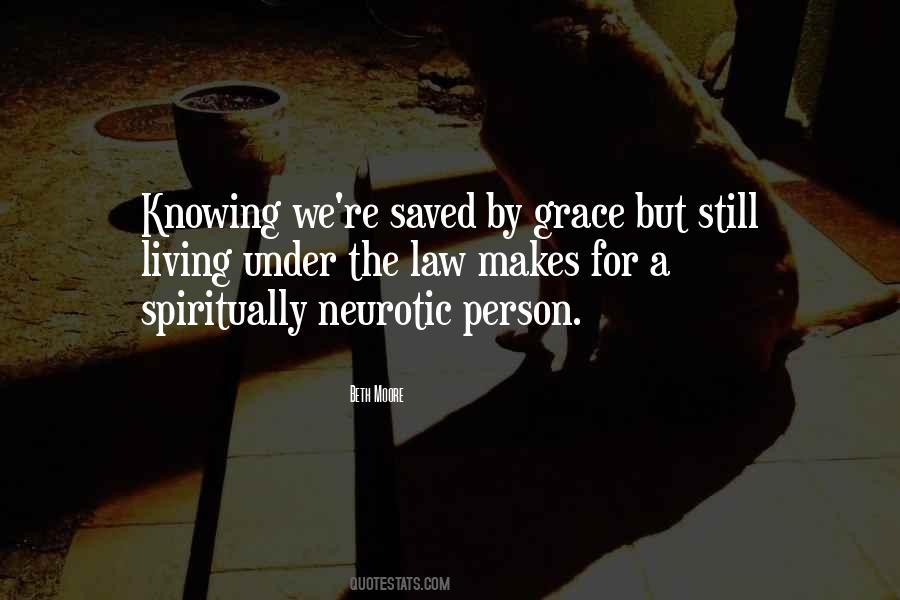 #6. Someone has said that people live their lives crucified between two thieves - the regrets of yesterday and the anxieties of tomorrow. - Author: Erwin W. Lutzer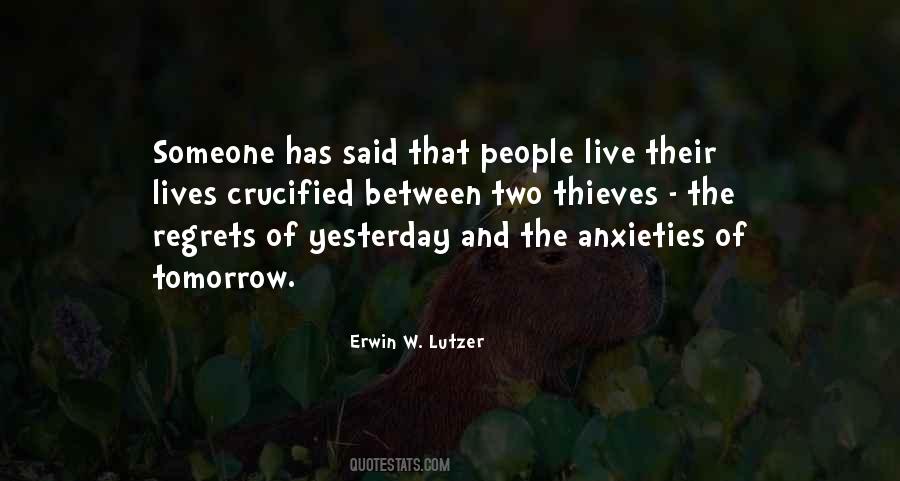 #7. ...when we listen to the Spirit, we hear a deeper sound, a different beat. ...Living a spiritually mature life requires listening to God's voice within and among us. - Author: Henri J.M. Nouwen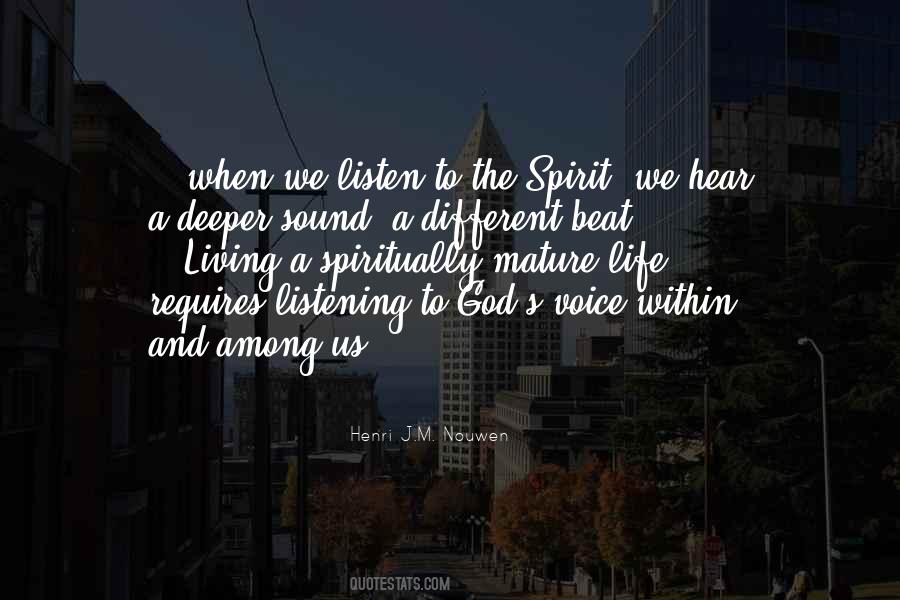 #8. Fagan hated what his father was, but he still loved him. I reckon that's the way God is. Loving us enough to send Jesus but hating the way we live. Hating the sin, not the sinner. - Author: Francine Rivers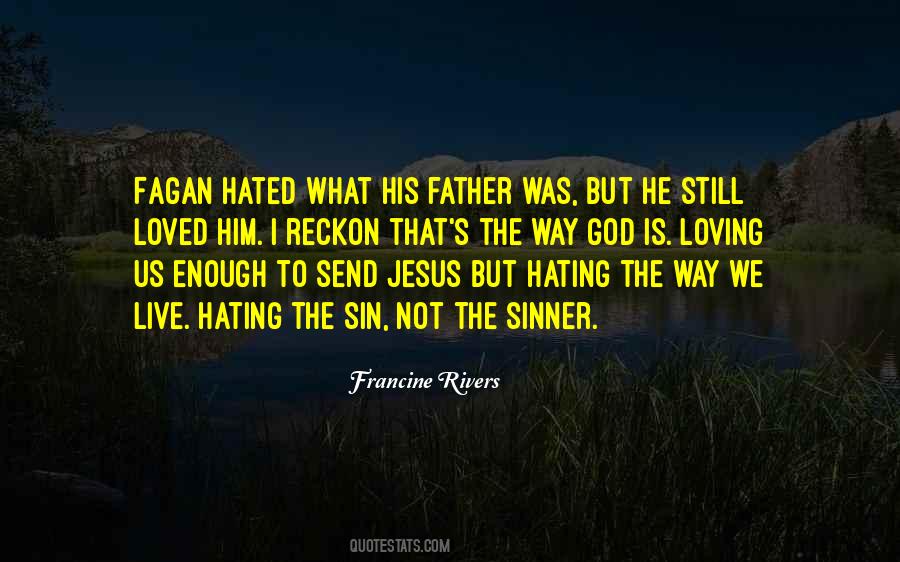 #9. Not to love is, psychically, spiritually, to die. To live for yourself alone, hoarding your life for your own sake, is in almost every sense that matters to reduce your life to a life hardly worth the living, and thus to lose it. - Author: Frederick Buechner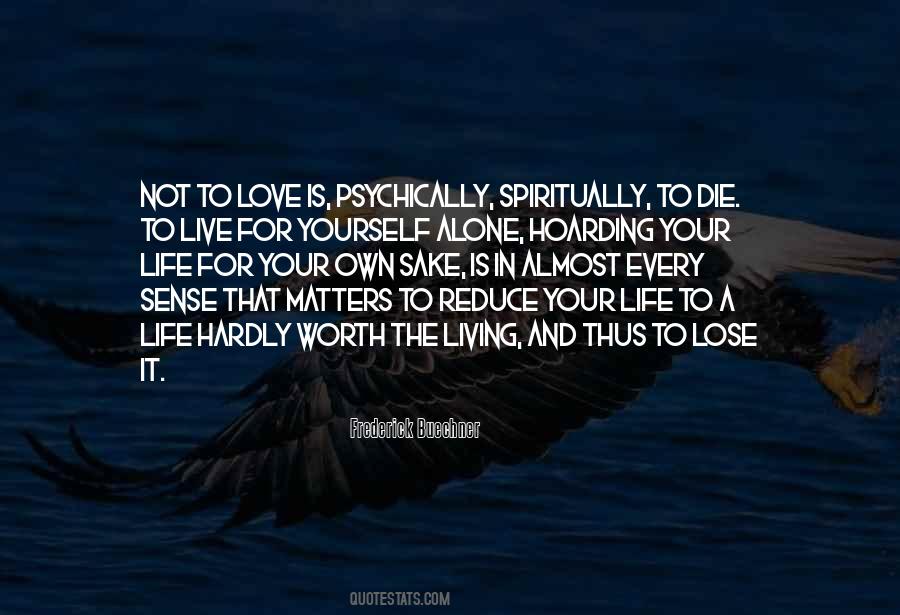 #10. There is a whole industry in America of people who want to write, and those who teach it. Even if the students don't end up writing, what's good about them taking the courses is, they become great readers, learning to appreciate the writing. - Author: Edmund White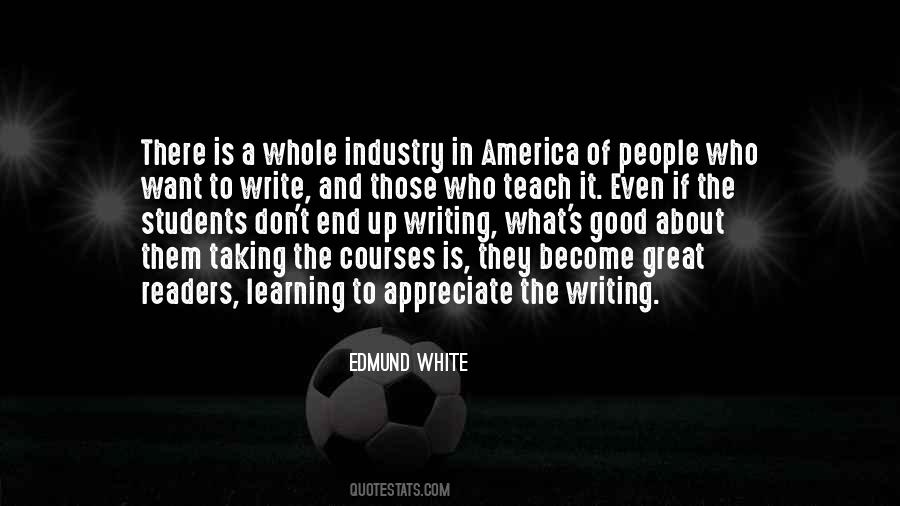 #11. I hang out with people who are amazing parents and really value a rich living. I'm not talking about monetarily. I'm talking spiritually and mentally, and we help make sure that each one is on their game for their spouses. - Author: Tisha Campbell-Martin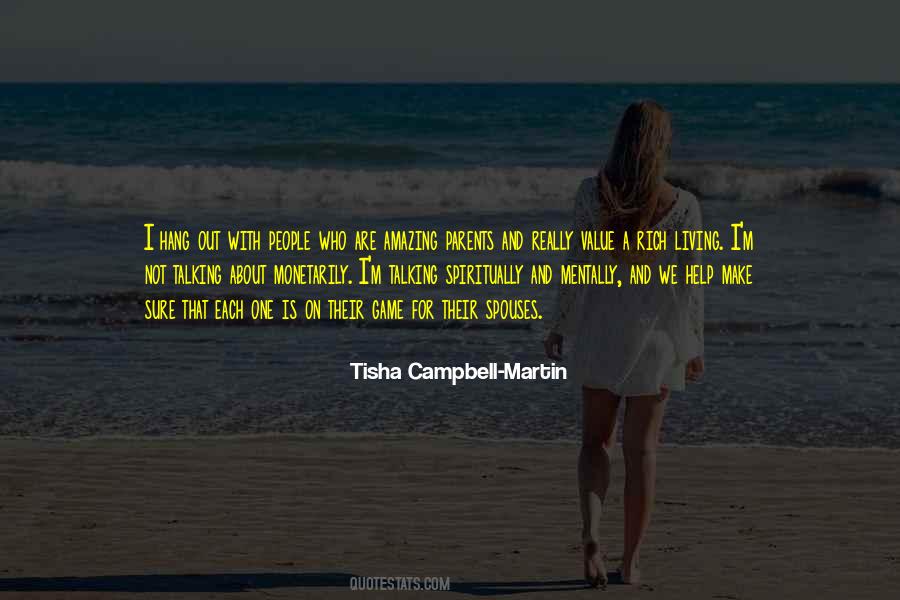 #12. We must walk in solidarity with those who are living with HIV/AIDS and with those at risk. As witnesses of Christ, we are called to respect the dignity of each person and to promote healthy living - physically, spiritually, morally and psychologically - through prevention and treatment - Author: Theodore Edgar McCarrick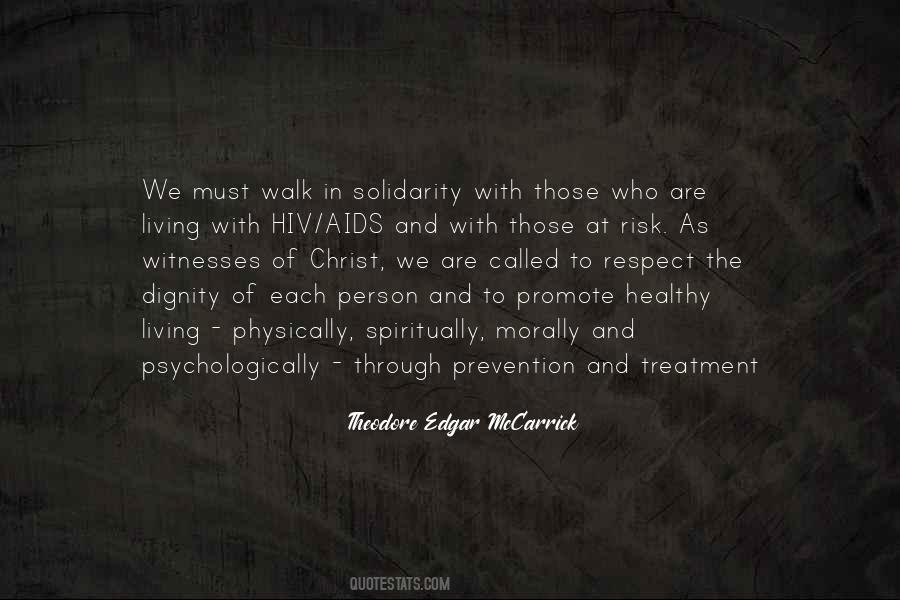 #13. The richer we have become materially, the poorer we become morally and spiritually. We have learned to fly in the air like birds and swim in the sea like fish, but we have not learned the simple art of living together as brothers. - Author: Martin Luther King Jr.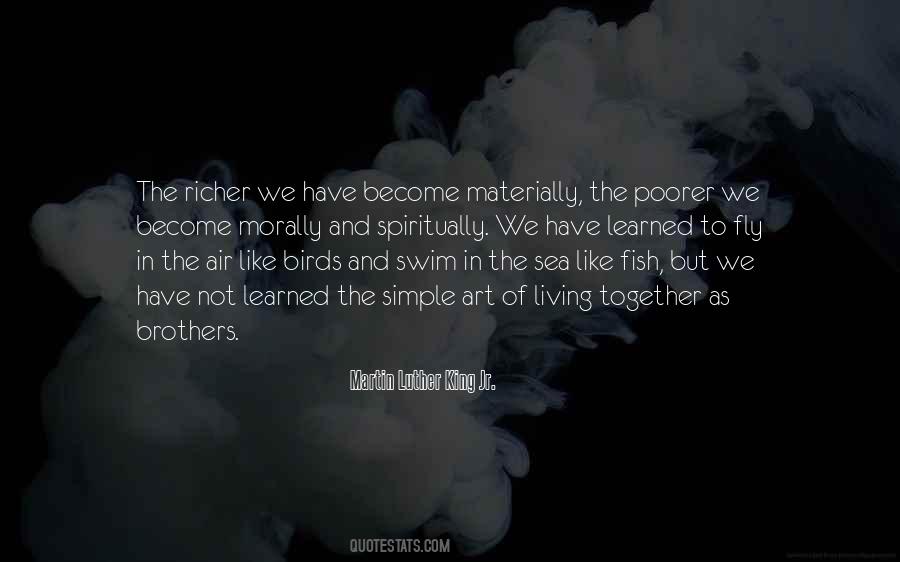 #14. Ask me a question about paparazzi, and I get so heated. And I feel so bad for young kids of celebrities. My nieces and nephews get yelled at, and I'm like, 'You are yelling at a 2-year-old.' - Author: Kendall Jenner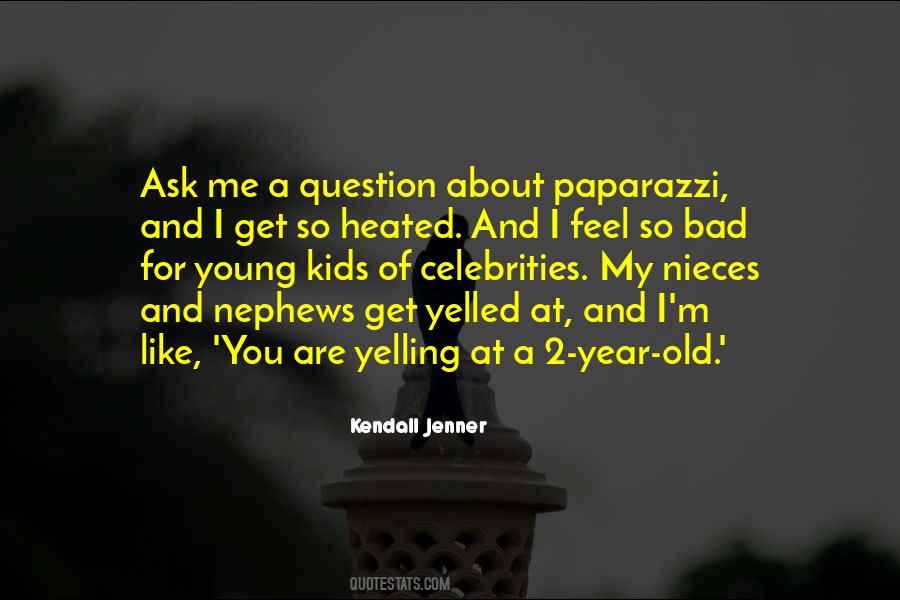 #15. In baptism, new Christians become part of a body of fellow believers who are called to spiritually encourage one another and hold one another responsible for consistent Christian living. - Author: Tony Campolo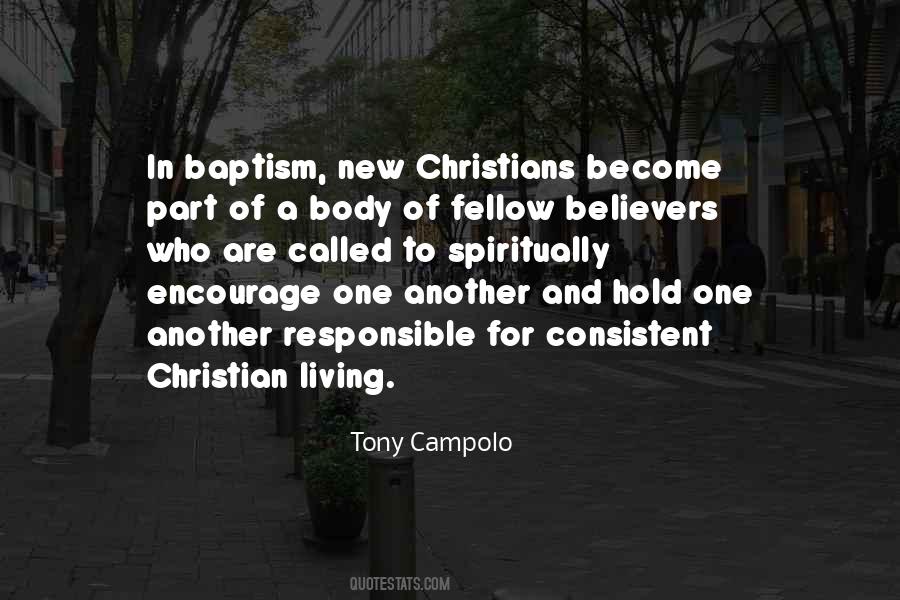 #16. I love to shop vintage clothes; in London, I usually go to Relic and Alfie's Market. I usually brunch around London Bridge, where I live. - Author: Georgia May Jagger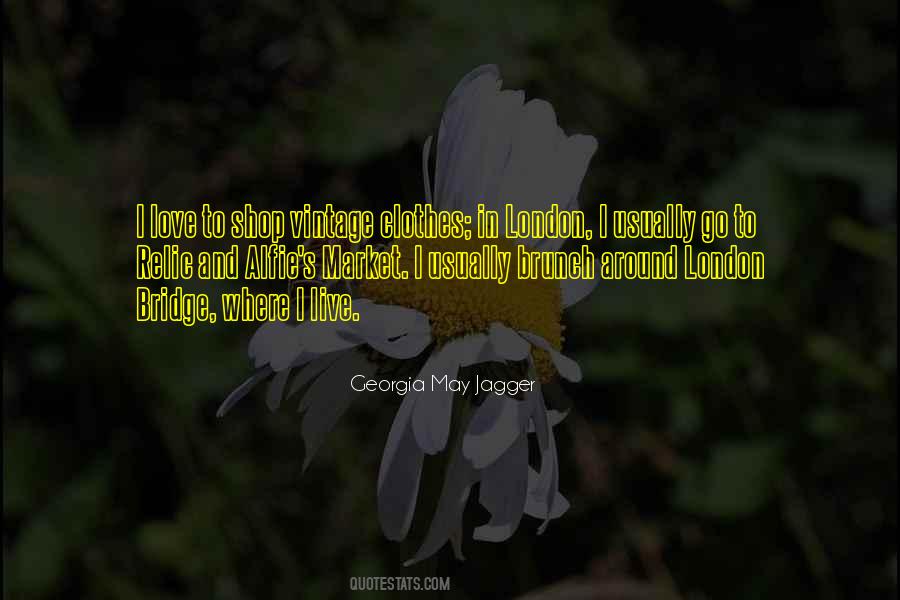 #17. The living arrangements American now think of as normal are bankrupting us economically, socially, ecologically and spiritually. - Author: James Howard Kunstler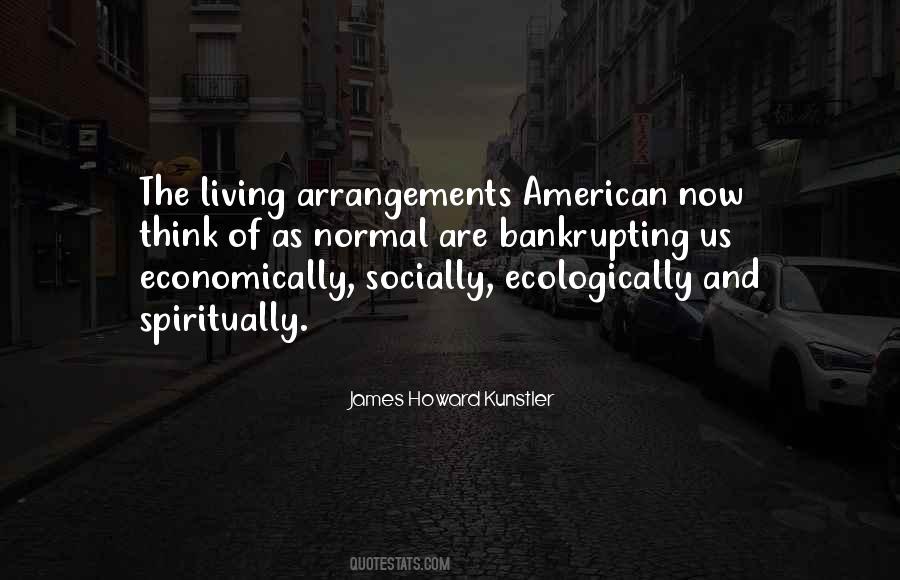 #18. Your attachment to unhealthy people and bad habits, which offer you no real control, is why you're spiritually dying and living a life out of balance. - Author: Shannon L. Alder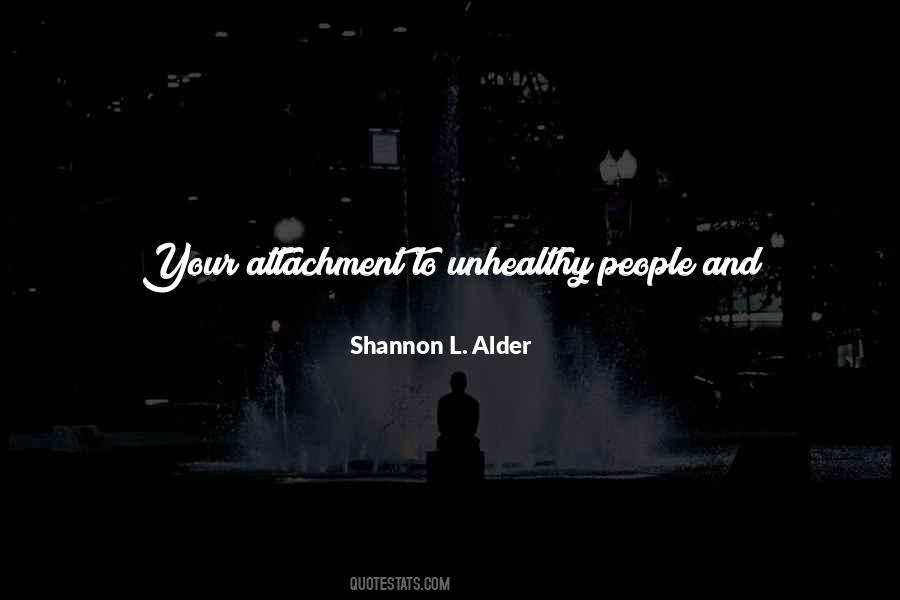 #19. The Lord does not need your tithing, as far as He is concerned, but you need it for your growth, spiritually and temporally, that the windows of heaven may be opened and the Spirit of the living God given to you. - Author: Heber J. Grant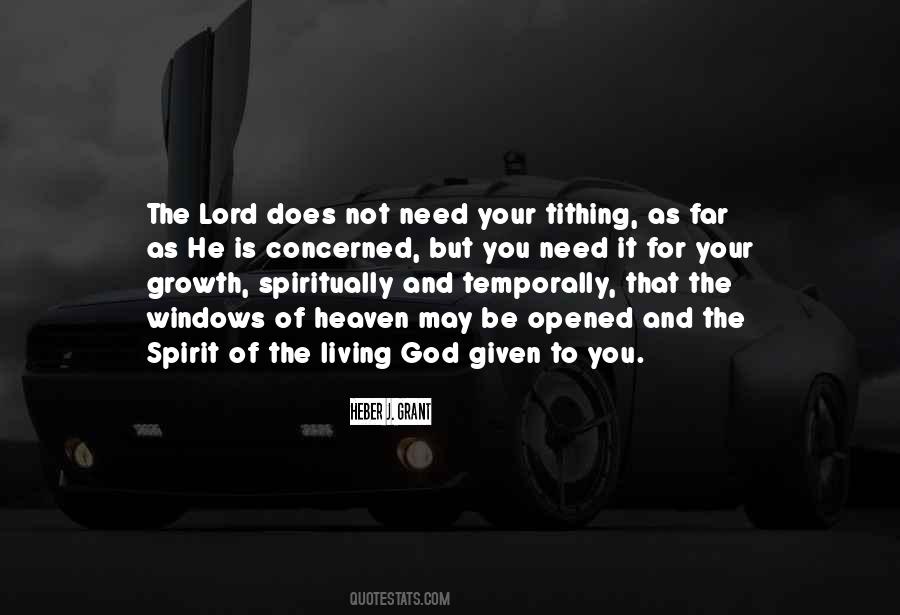 #20. Being poor in the Spirit means you are humble, gentle, meek, God-fearing,kind and exhibit the fruits of the Spirit but being Spiritually poor is lacking in every thing that pertains to life and godliness. - Author: Jaachynma N.E. Agu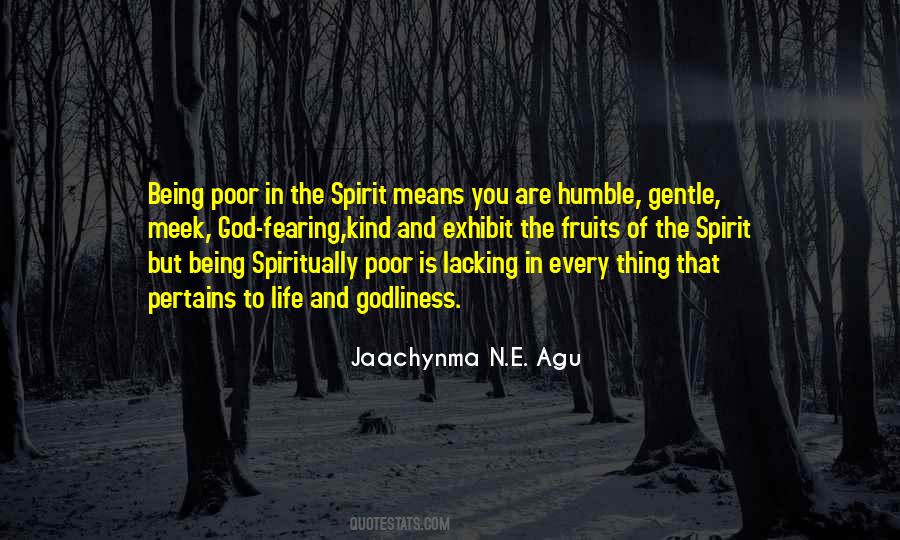 #21. It frankly does not make sense to occasionally 'fill up' with water, with long periods of dehydration in between. The same thing is true spiritually. Spiritual thirst is a need for living water. A constant flow of living water is far superior to sporadic sipping. - Author: David A. Bednar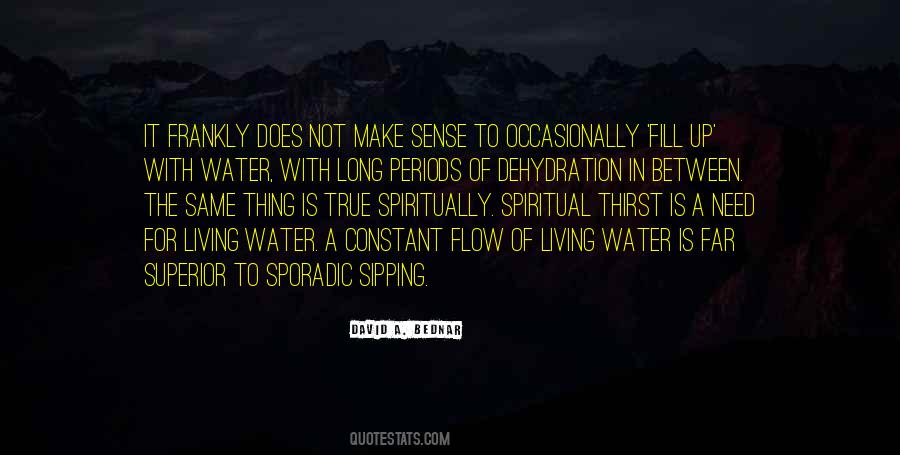 #22. I like to write at home a lot. - Author: Rodney Atkins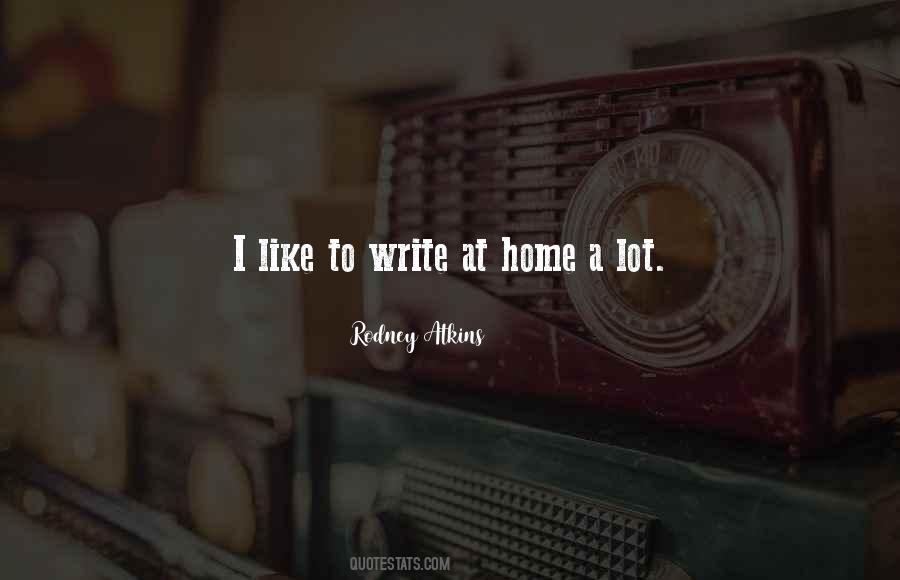 #23. I have to be invested spiritually, emotionally, and psychologically to do theater. I can't do it to make a living. I have four kids, a couple of grandkids, and two mortgages. - Author: Ruben Santiago-Hudson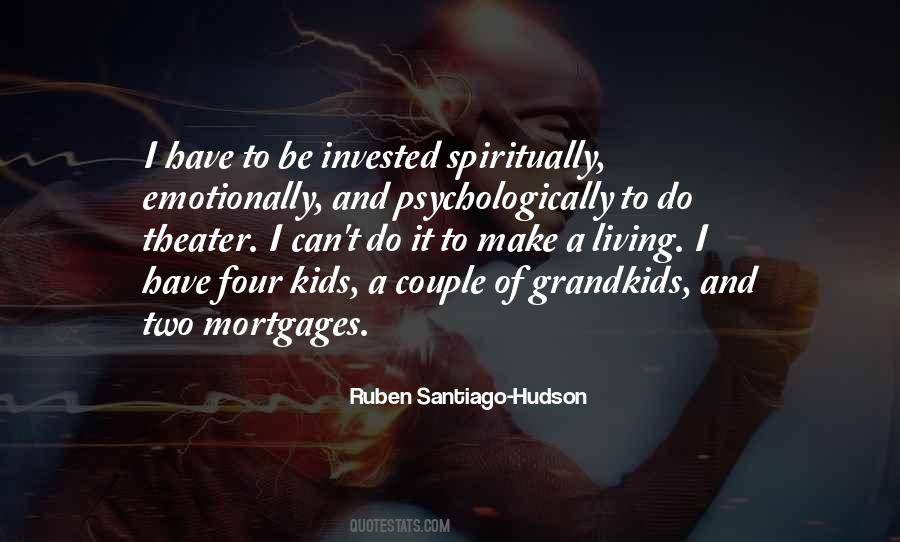 #24. Krispy Kreme claims the 'batter is the best part.' Same with an Obama speech. It's all about what's on the outside, not what's inside. - Author: Kathleen Troia McFarland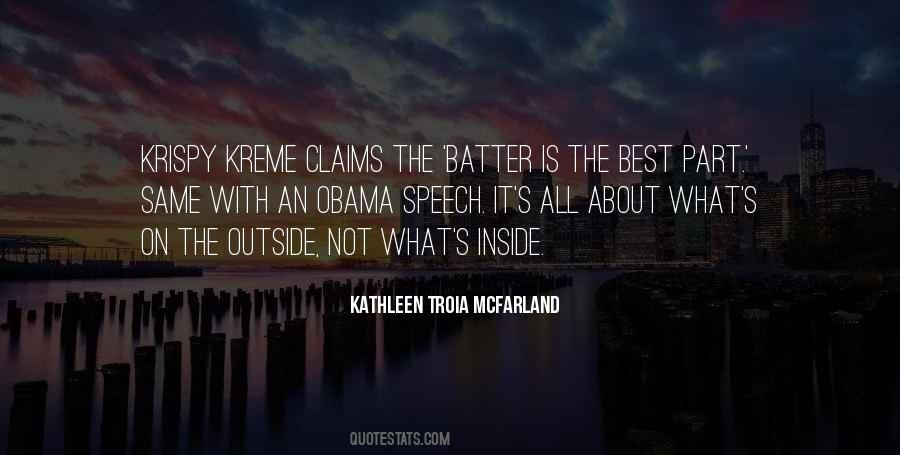 #25. Bethany blinked. "Did you just hit me?" she asked, disbelief coloring her every feature.
Skylar raised both hands, palms outward. "I come in peace!"
"You do not come in peace. You hit me."
"I hit in peace! - Author: Jennifer Lynn Barnes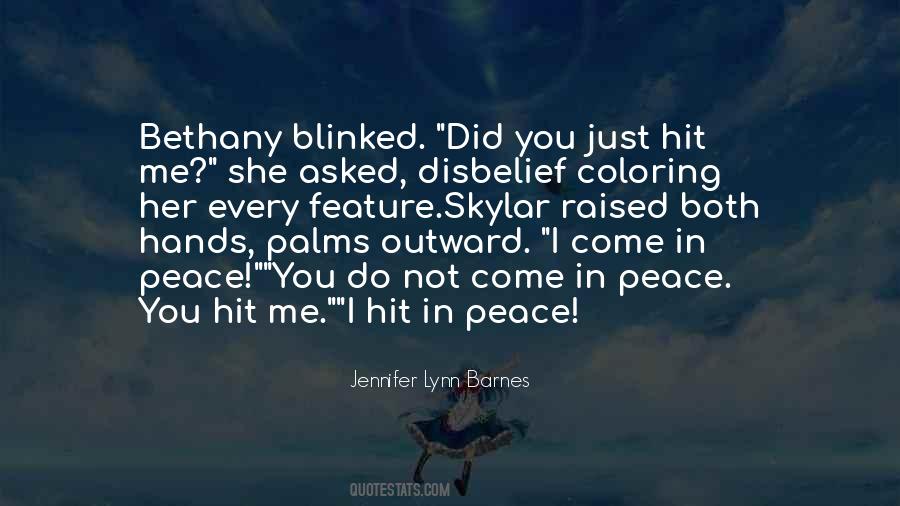 #26. A random series will always present some detectable pattern. I - Author: Nassim Nicholas Taleb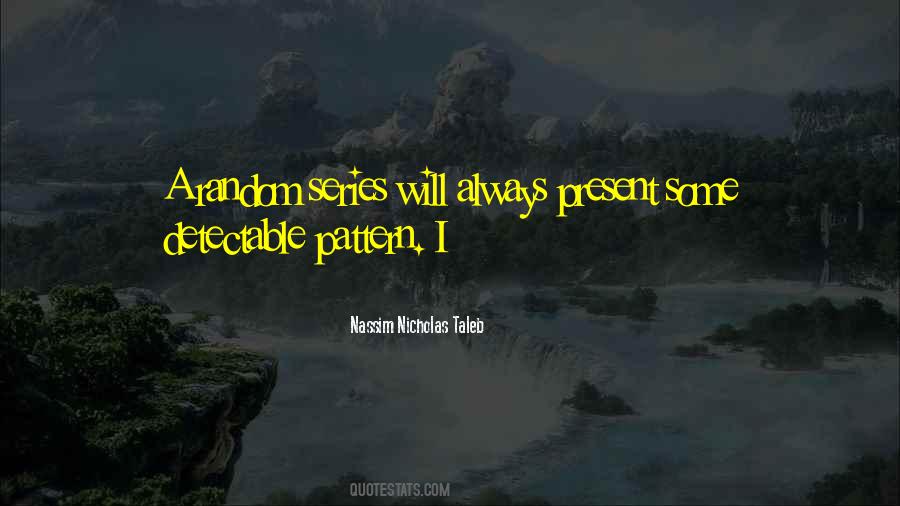 #27. I would say that we are living in an age that is increasingly spiritually blind and morally deaf. The man who does not shout is not going to be heard. - Author: Richard Platt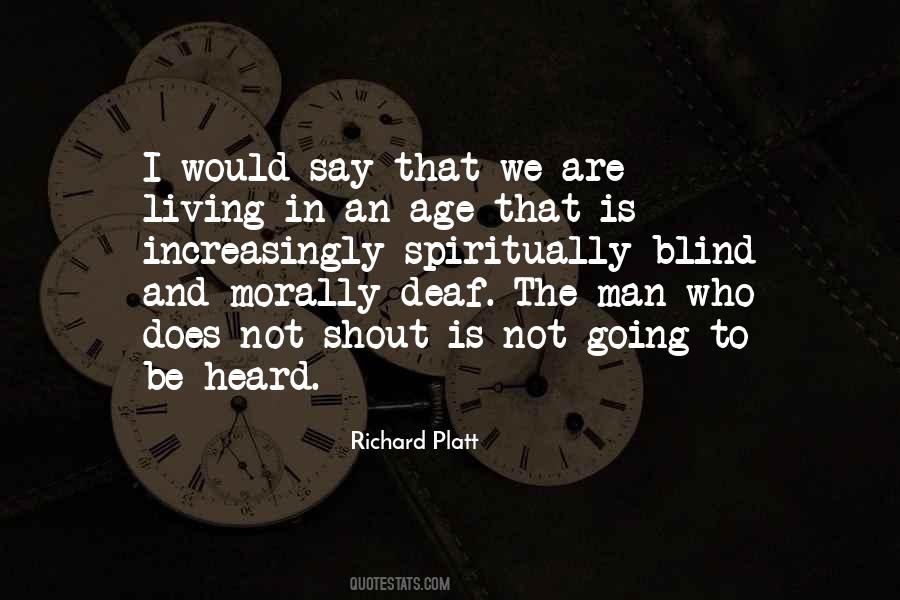 #28. A very small percentage of the people in this world will actually experience and live today. So many people will be stuck on another day, another time that traumatized them and caused them to spiritually stutter so they miss out on this day. - Author: Steve Maraboli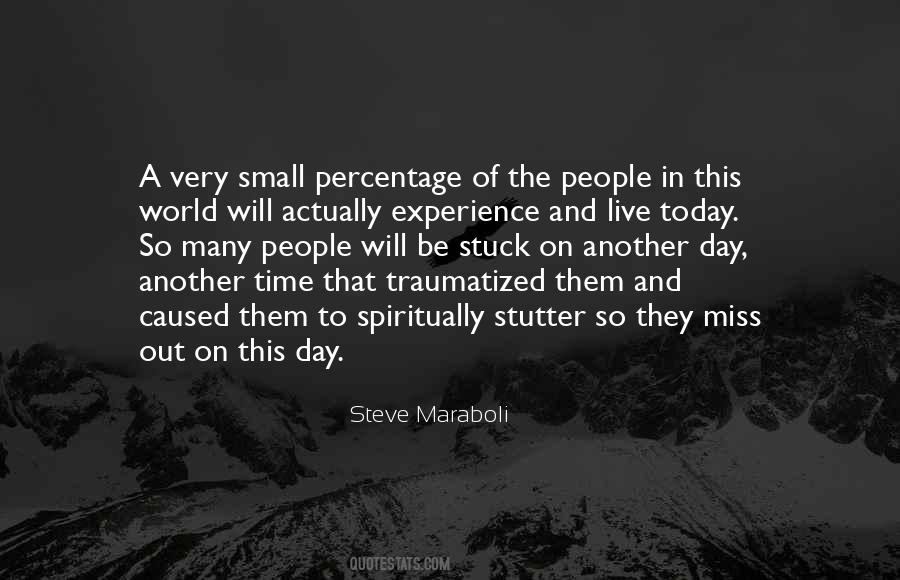 #29. If you want to know where someone is at physically, mentally, financially, and spiritually, look at where they're living. - Author: Adam Carolla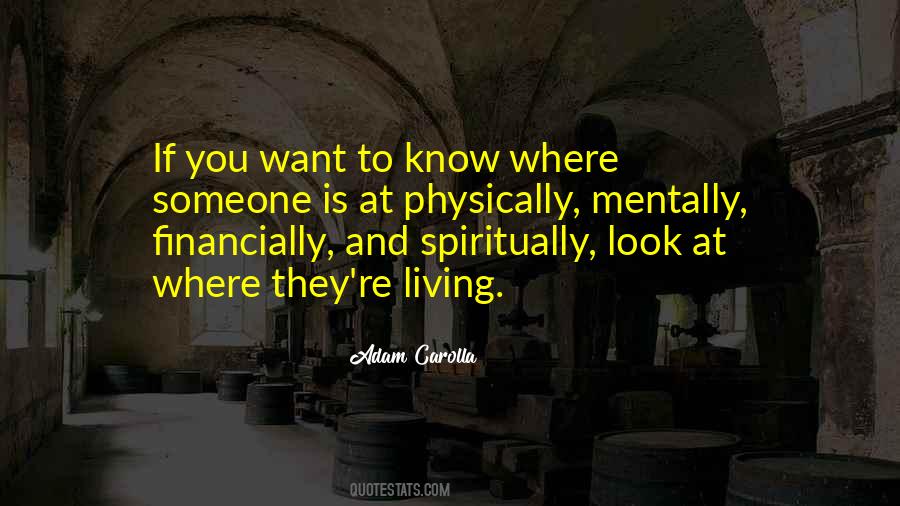 #30. People living without God dies first spiritually and then physically - Author: Sunday Adelaja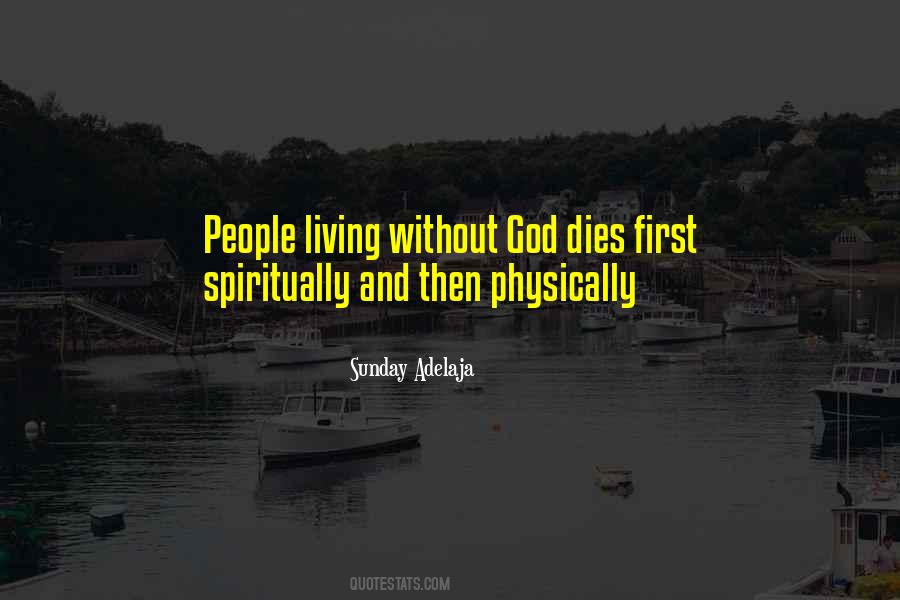 #31. Our faith institutions have the best product that God can offer; but we have the worst customer service imaginable. - Author: Johnnie Dent Jr.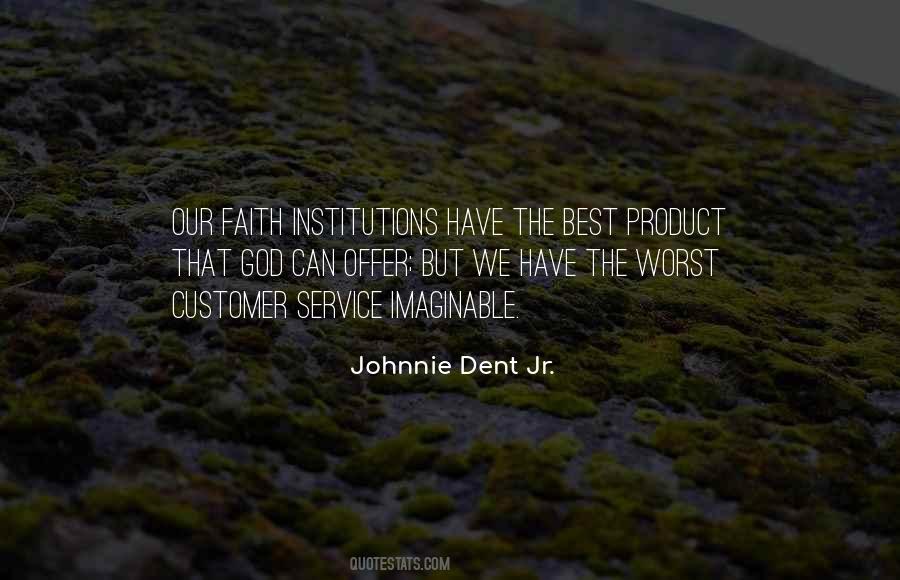 #32. Leisure consists in all those virtuous activities by which a man grows morally, intellectually, and spiritually. It is that which makes a life worth living. - Author: Marcus Tullius Cicero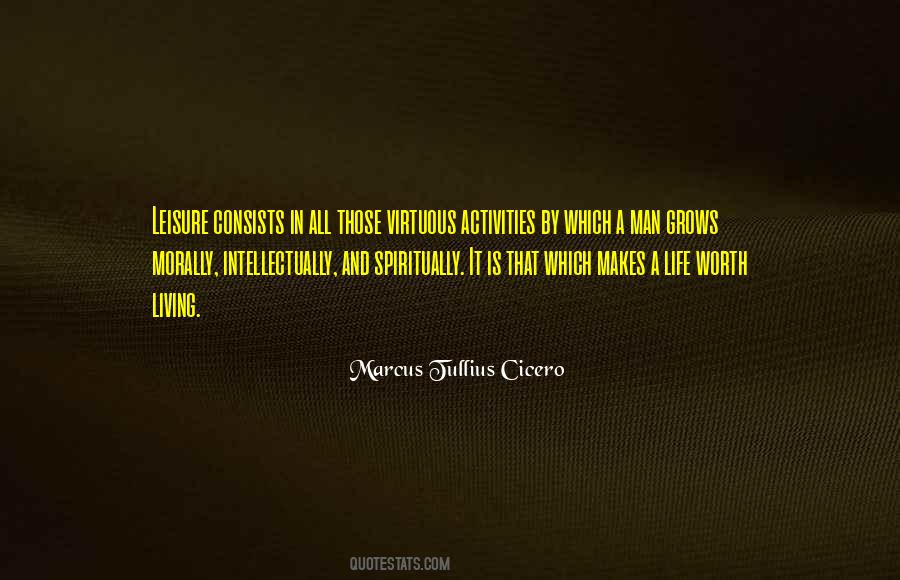 #33. It was humbling to admit that I wasn't living the simple life because I was spiritually committed to it. I was living the simple life because I was poor. - Author: Paul David Tripp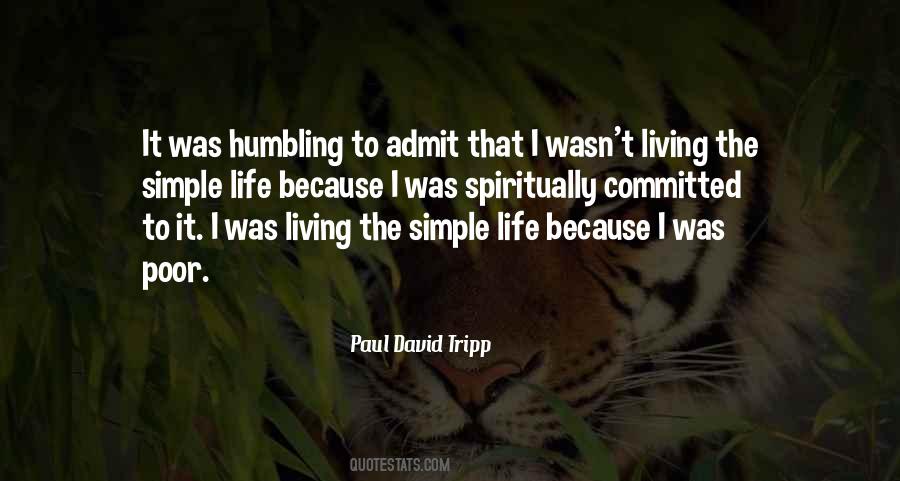 #34. Night, G'rard."

" 'Night, mouse. - Author: Teresa Medeiros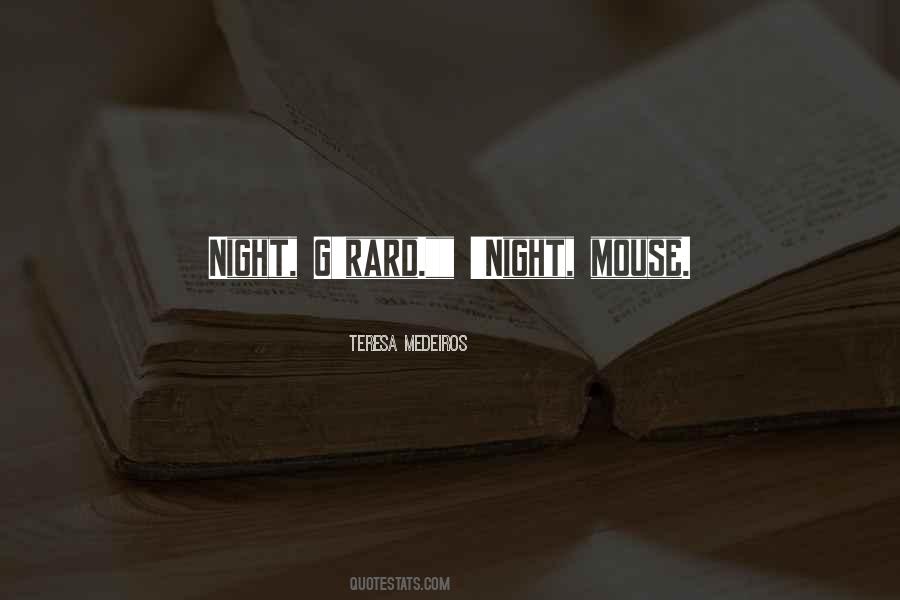 #35. Observation is like a muscle. It grows stronger with use and atrophies without use. Exercise your observation muscle and you will become a more powerful decoder of the world around you. - Author: Joe Navarro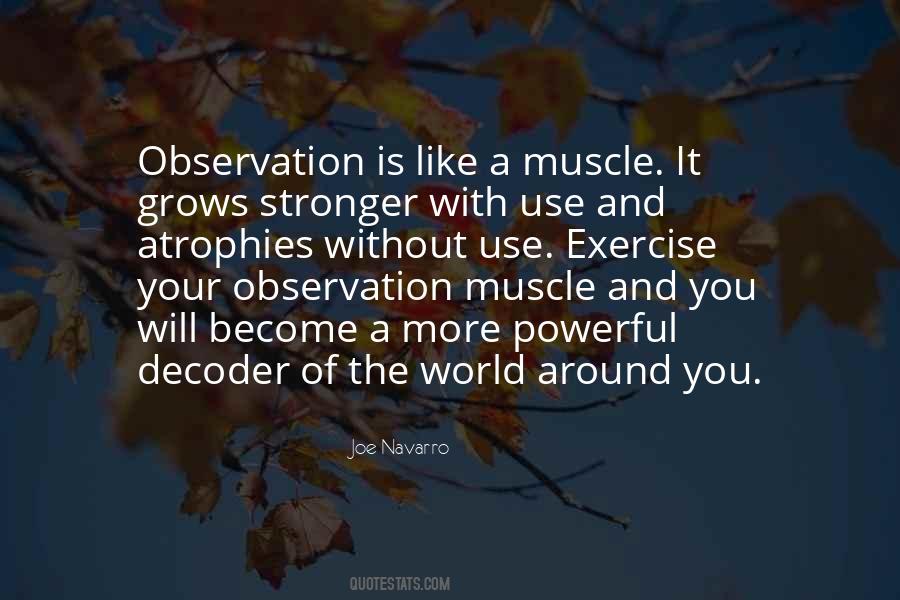 #36. The Hittites believed that evil spirits lurked around every corner and sought to pollute the living spiritually and physically, and that death carried the greatest risk of pollution to those who touched the corpse - Author: Charles River Editors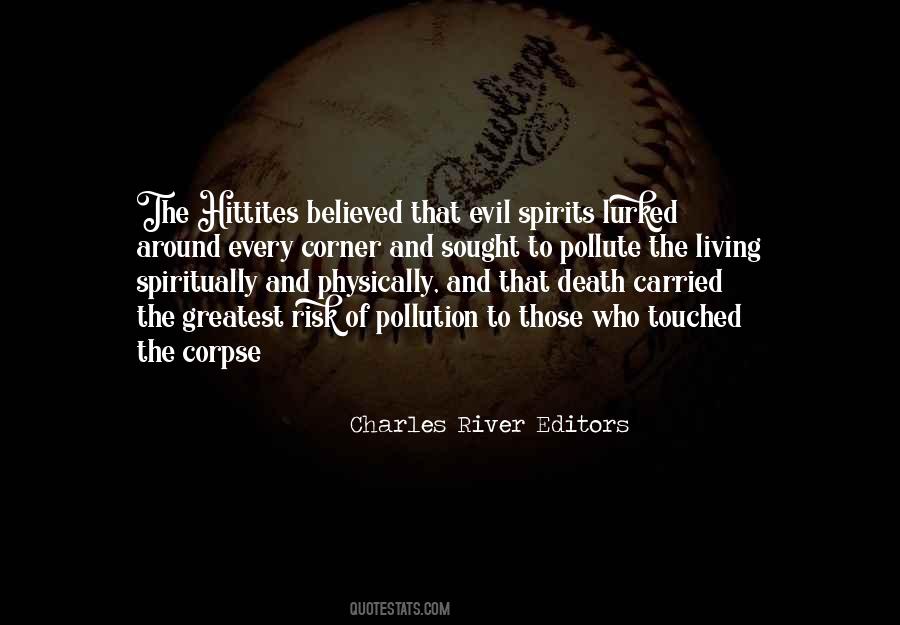 Famous Authors
Popular Topics