Literature And Philosophy Famous Quotes & Sayings
List of top 84 famous quotes and sayings about literature and philosophy to read and share with friends on your Facebook, Twitter, blogs.
Top 84 Quotes About Literature And Philosophy
#1. The life of your body may be sustained by daily bread and rice, but the life of your soul may only be sustained by the fruit of wisdom. - Author: Subhan Zein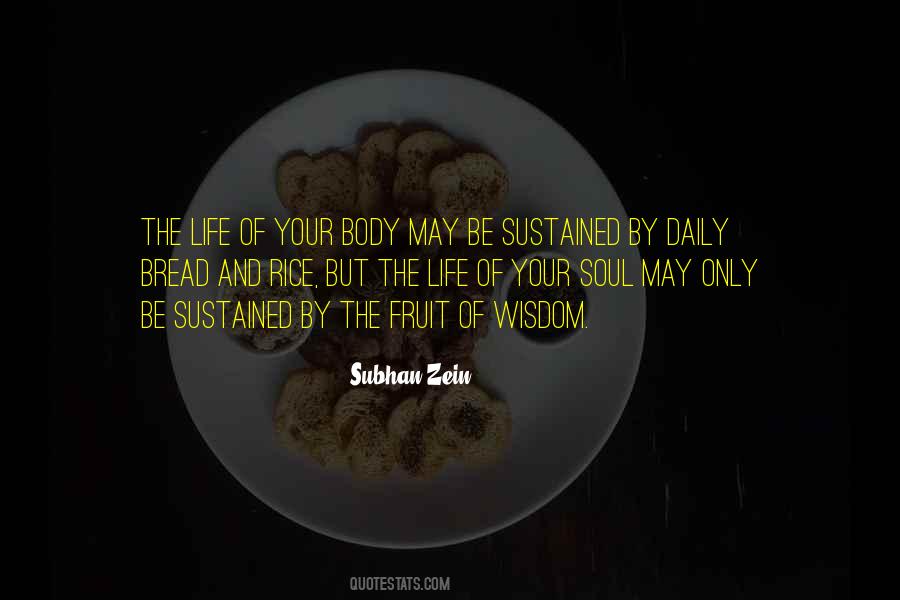 #2. The balance between literature and philosophy in Schopenhauer and Nietzsche is different from that struck in the novella, but, as Mann clearly pointed out in his writings about both thinkers, both modes are present. - Author: Philip Kitcher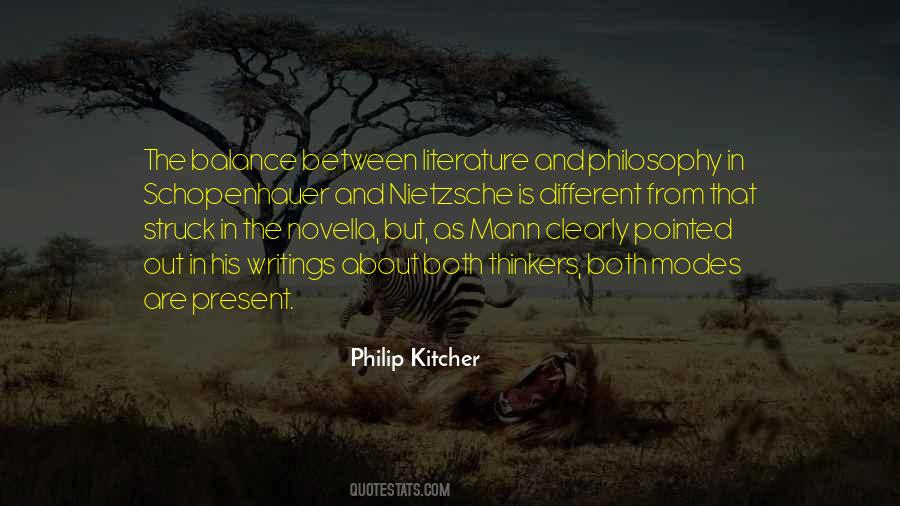 #3. You can't memorize poetry and stay a fake. Sooner or later, you start to understand what these poets are saying, and it makes you feel life has something quite special, with certain layers of meaning to it. - Author: Donald Miller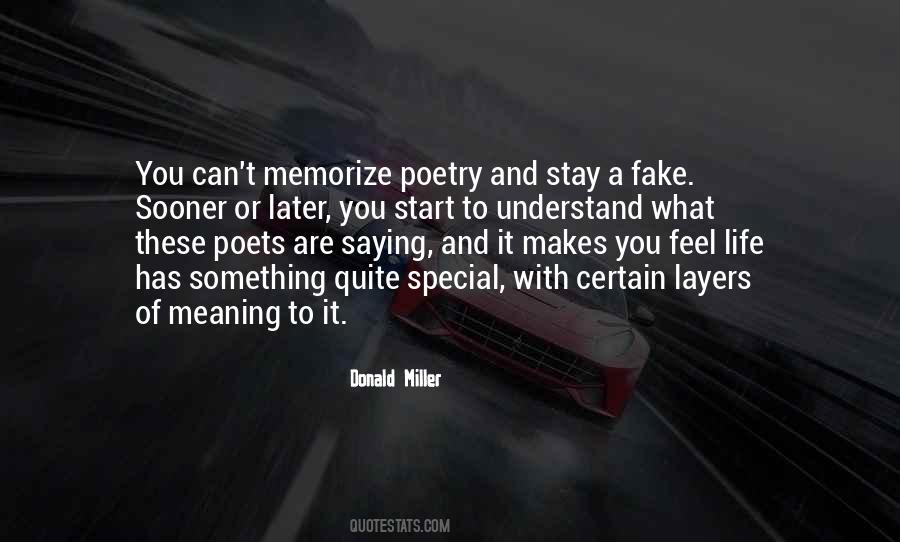 #4. Fantasy is escapist, and that is its glory. If a soldier is imprisioned by the enemy, don't we consider it his duty to escape? ... If we value the freedom of mind and soul, if we're partisans of liberty, then it's our plain duty to escape, and to take as many people with us as we can! - Author: J.R.R. Tolkien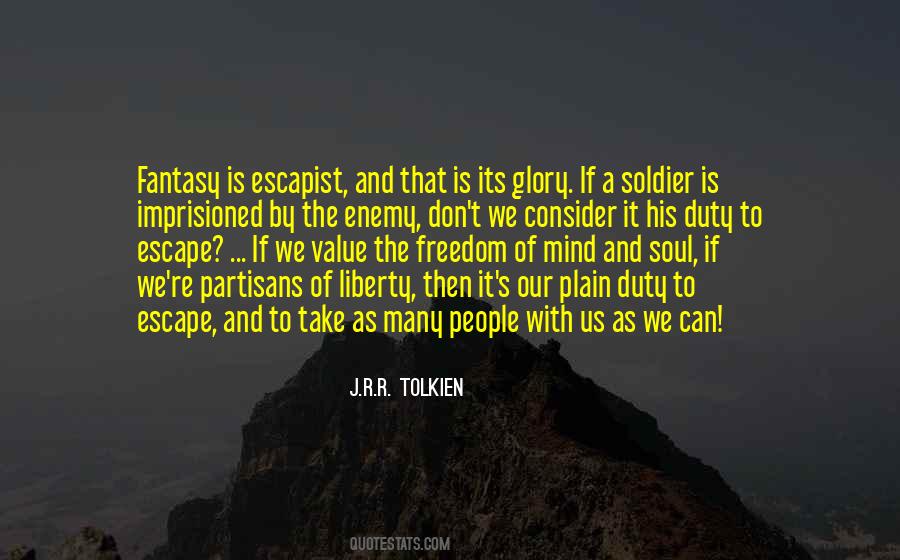 #5. I sort of mind living in a time when most of the literature is terribly personal. I suppose it's because I grew up on a love of history, philosophy, science and religion, but not to think too much about yourself. - Author: A.S. Byatt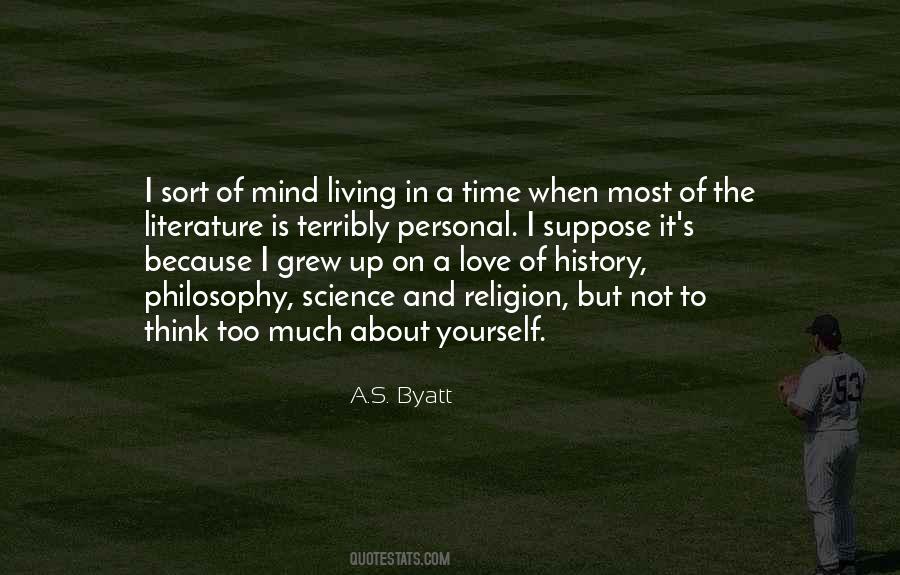 #6. I love to read different books on completely different subjects at the same time. I cannot focus on one. I read a few pages of literature, then I jump to philosophy and at the same time I'm reading biographies of Mahler. - Author: Gustavo Dudamel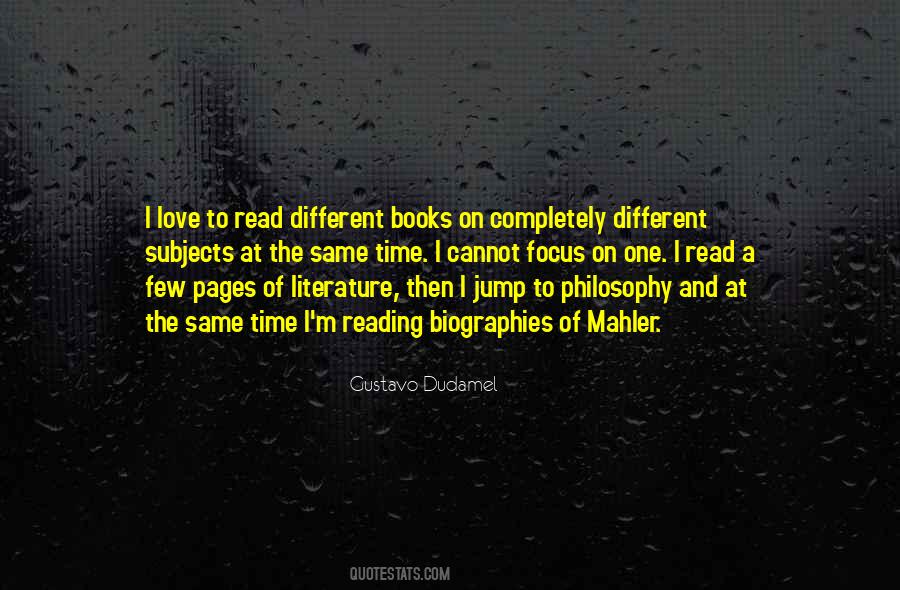 #7. I made art a philosophy, and philosophy an art: I altered the minds of men, and the colour of things: I awoke the imagination of my century so that it created myth and legend around me: I summed up all things in a phrase, all existence in an epigram: whatever I touched I made beautiful - Author: Oscar Wilde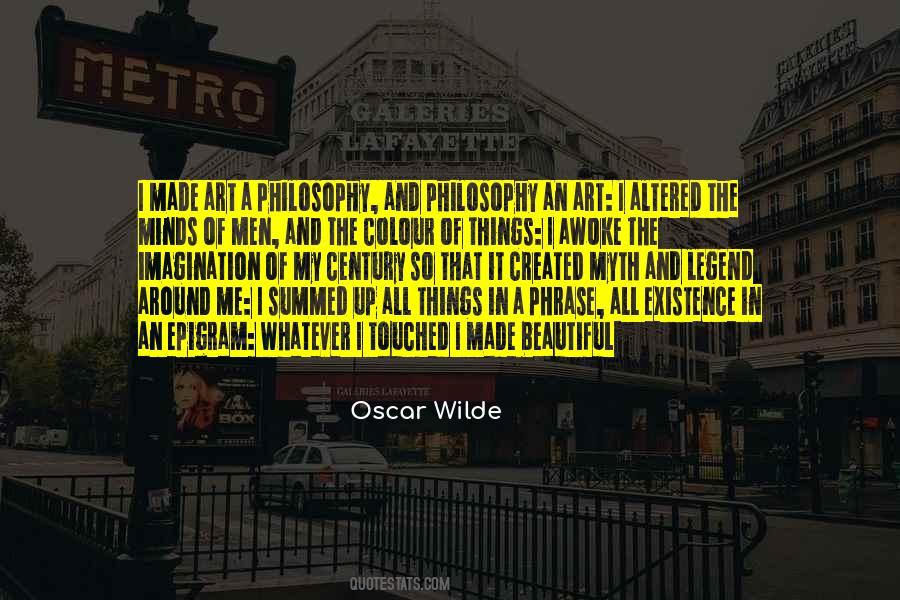 #8. I read, read enormously on all different fields of Islamic thought, from philosophy to Islamic literature, poetry, exegeses, knowledge of the Hadith, the teachings of the prophet. That's how I trained myself. And then I was appointed imam by a Sufi master from Istanbul, Turkey. - Author: Feisal Abdul Rauf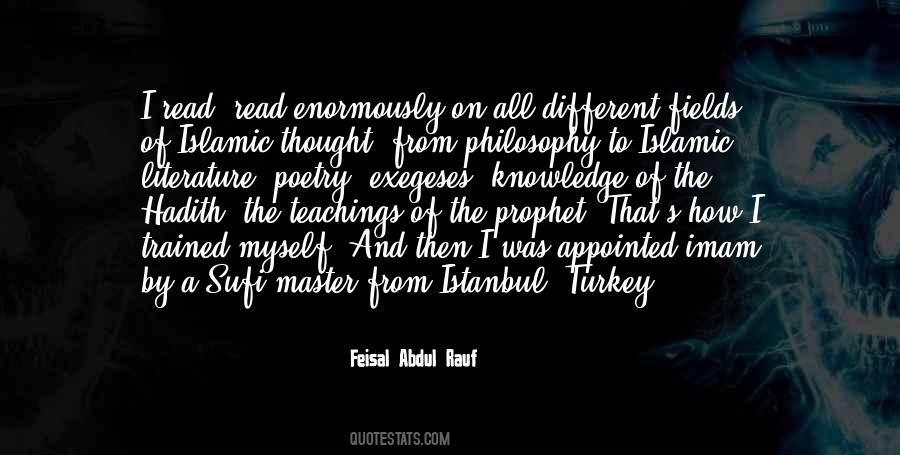 #9. Creators of history always play with our impotence and our ignorance. - Author: Dejan Stojanovic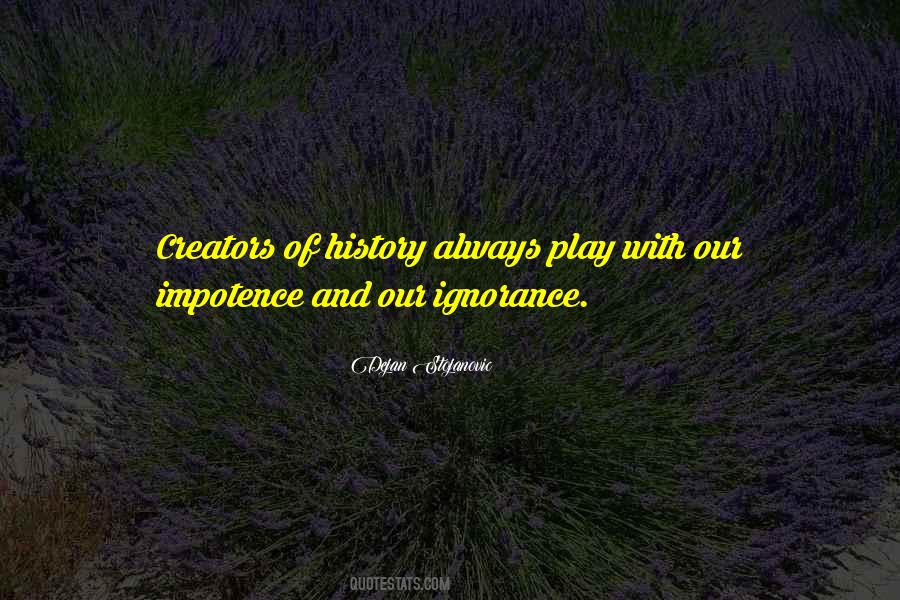 #10. People who rarely read long books, or even short stories, still appreciate the greatest examples of the shortest literary genres. I have long been fascinated by these short genres. They seem to lie just where my heart is, somewhere between literature and philosophy. - Author: Gary Saul Morson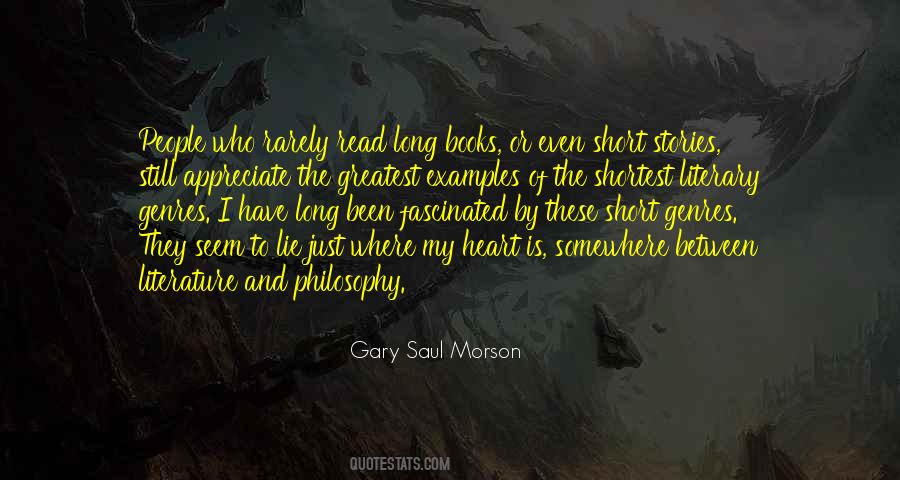 #11. Collect memories, not things.
Fill-up dreams, not pockets.
Rise above your calling and be the person you always wanted to be. - Author: Akash Lakhotia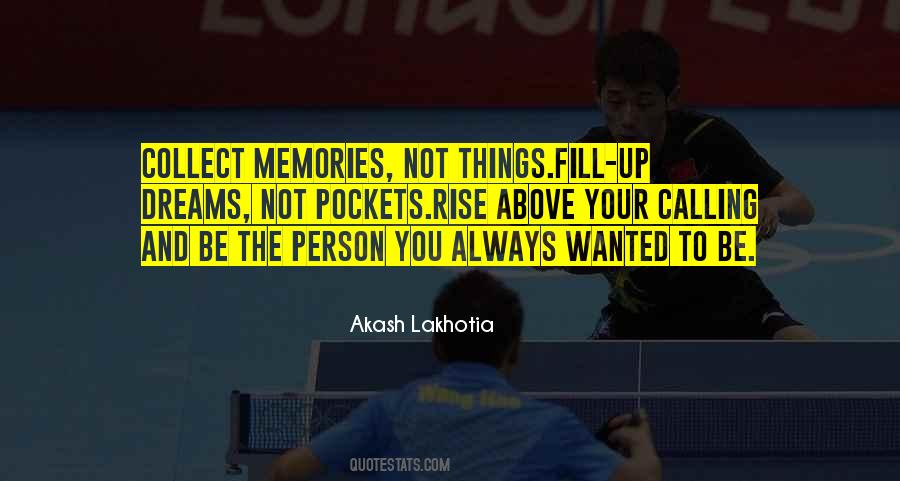 #12. Giants of literature, philosophy, and the arts have influenced my life, but what have I done with this life? I remain a speck in a tumultuous universe that has little concern for me. I am no more than dust, a mote - dust to dust. I am a blade of grass upon which the stormtrooper's boot stomps. - Author: Rabih Alameddine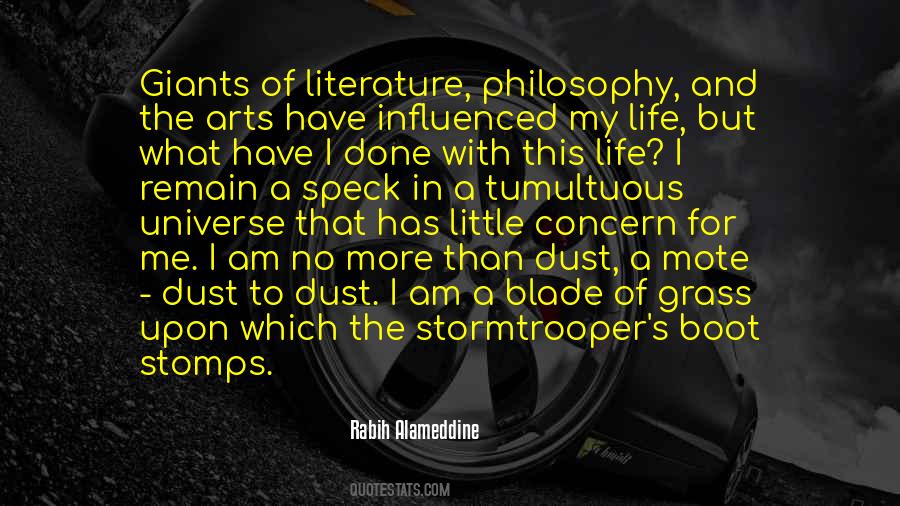 #13. I arrived from Harvard, where I had studied philosophy and the history of ideas, with a bias toward literature and formal thought. - Author: Robert Darnton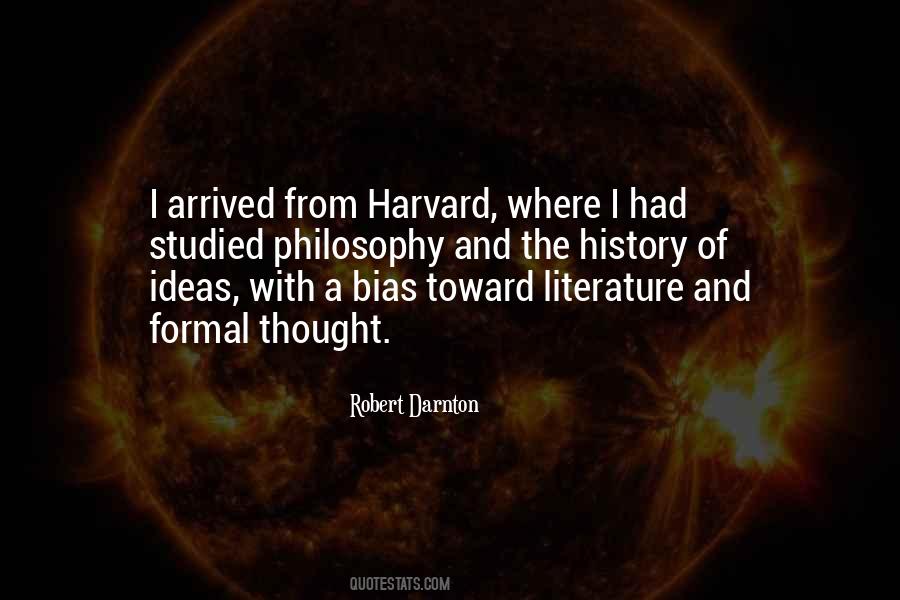 #14. They didn't teach Nietzsche in the philosophy department at Harvard; philosophy there was strictly analytical stuff and the poetic ramblings of Nietzsche did not belong. And see - you are teaching it in a literature class - so they must have been right. - Author: Dean Wareham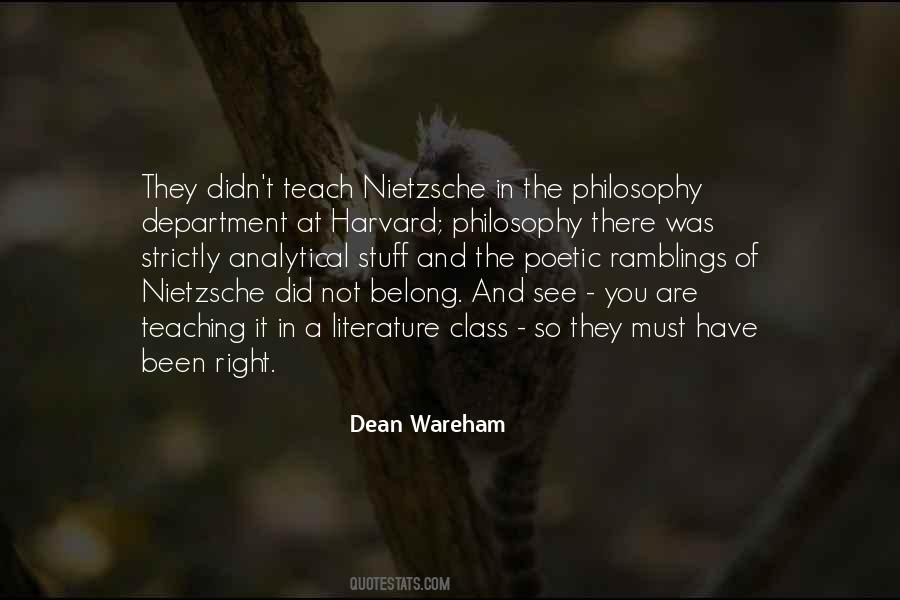 #15. How keen everyone is to make this world their home forgetting its impermanence It's like trying to see and name constellations in a fireworks display. - Author: Nadeem Aslam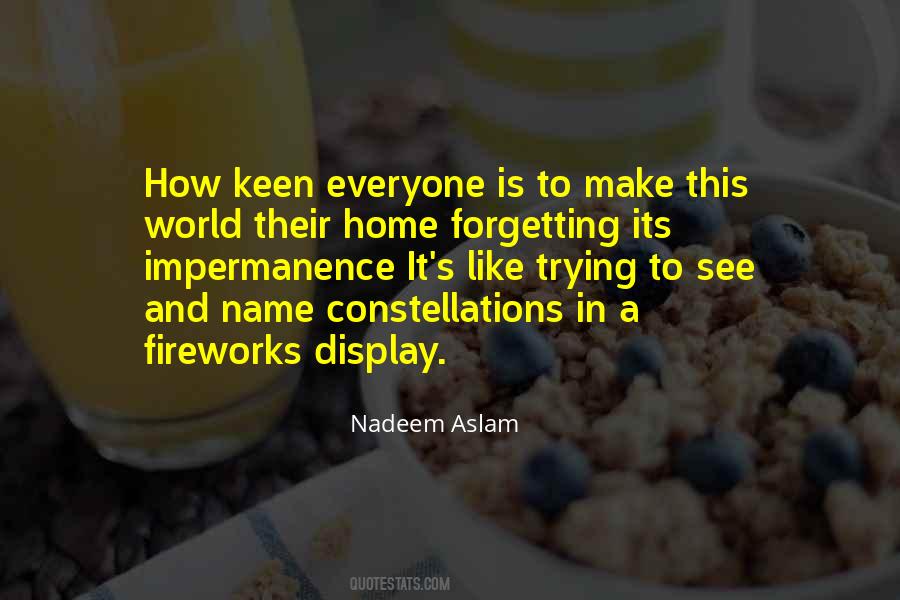 #16. God is busy and has no time for you. - Author: Dejan Stojanovic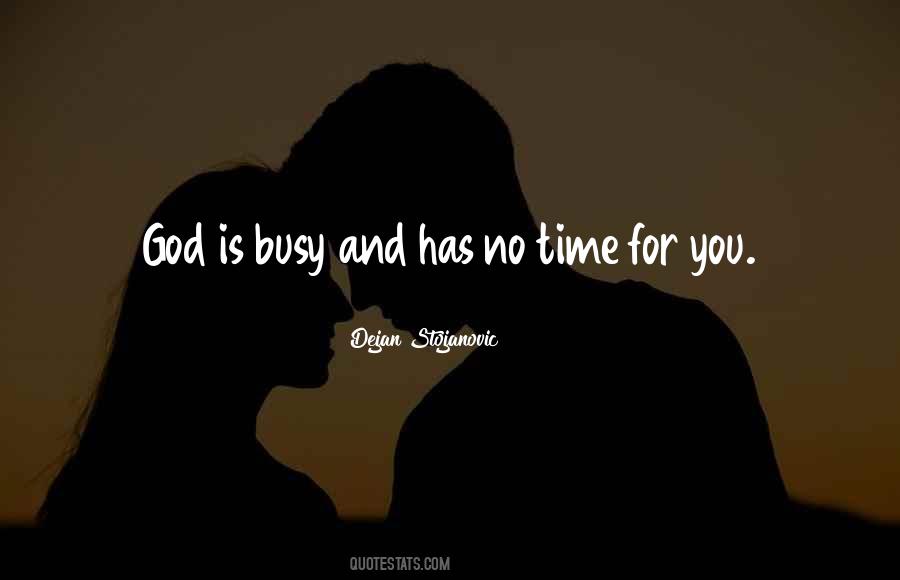 #17. [Satan] has hundreds of agents writing pornographic literature and producing sex movies to pollute [the mind]. He has intellectuals in high positions teaching a hedonistic and permissive philosophy ... They lack an anchor for their real self. - Author: Billy Graham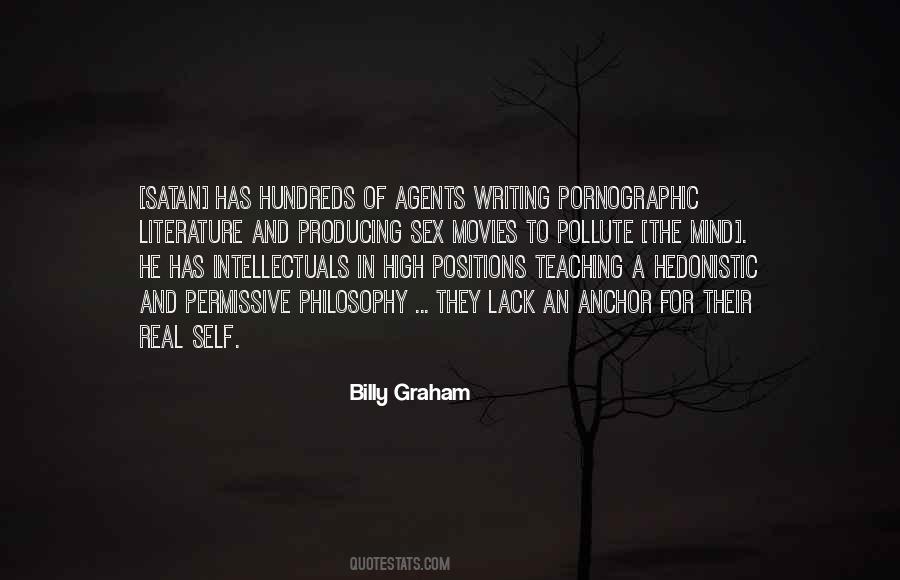 #18. We honor the Greeks because in their art, literature, philosophy and civic history we discern the early stirrings of our own ideals - rationalism, humanism, democracy - which first took firm root in Athenian soil. - Author: Caroline Alexander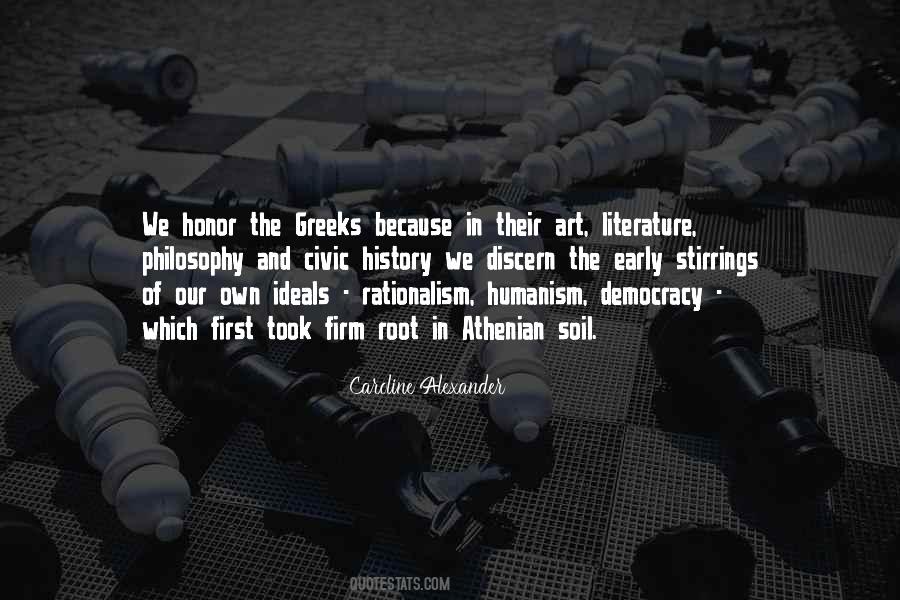 #19. I was working in silence seeking no appreciation or respect from any one. And it is always the silence from which great literature is born. - Author: Abhijit Naskar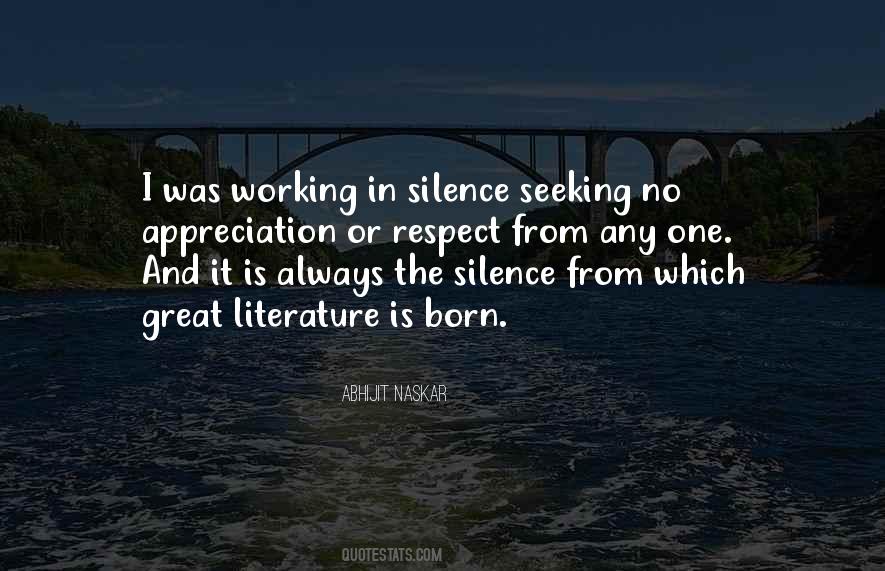 #20. In this,
journey,
of reaching,
to myself,
I have had,
many a,
thoroughfares,
goodbye affairs,
reality checks,
and,
lovely overwhelms. - Author: Jasleen Kaur Gumber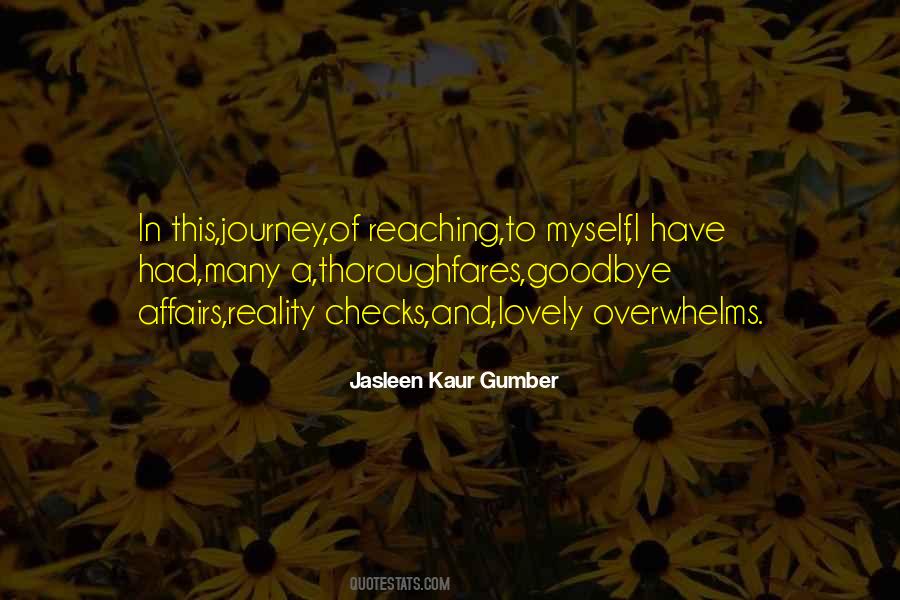 #21. Again, both literature and philosophy work by appealing to certain reigning idols. - Author: Morris Raphael Cohen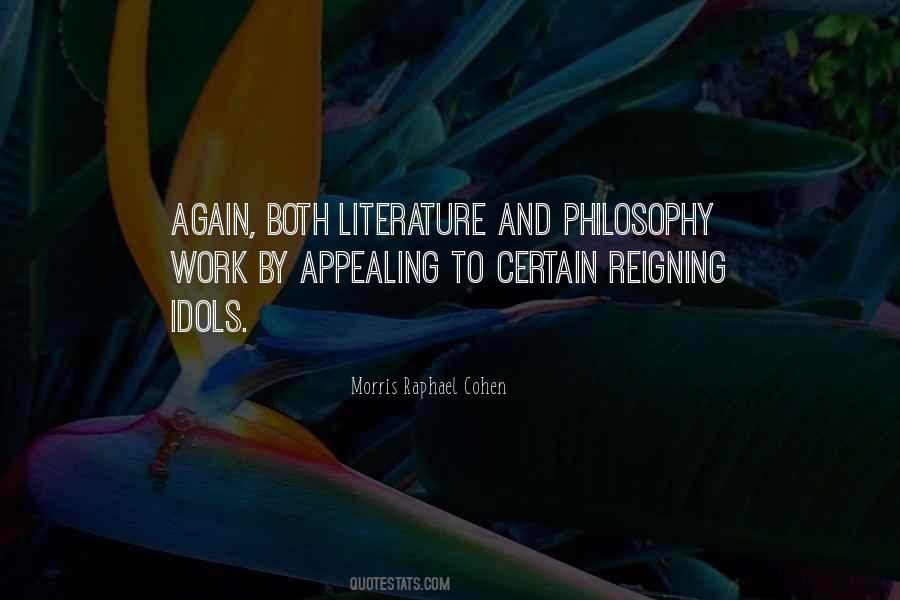 #22. At age fifteen, Martin entered Morehouse College in an accelerated program during World War II. As the U.S. pledged to fight fascism, racism, anti-Semitism, and colonialism, King was profoundly influenced through courses in sociology, history, philosophy, literature, and religion. - Author: Martin Luther King Jr.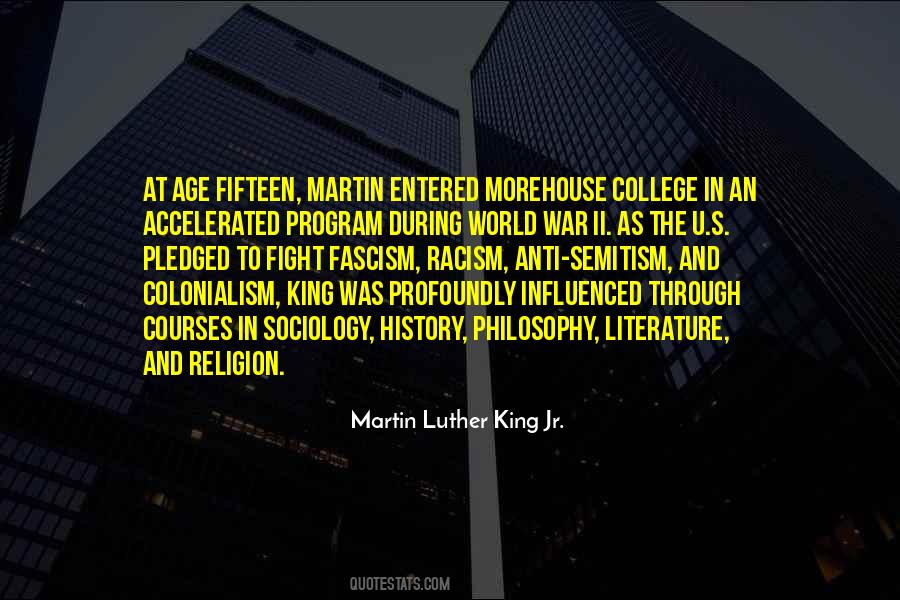 #23. Hard science gives sensational results with a horribly boring process; philosophy gives boring results with a sensational process; literature gives sensational results with a sensational process; and economics gives boring results with a boring process. - Author: Nassim Nicholas Taleb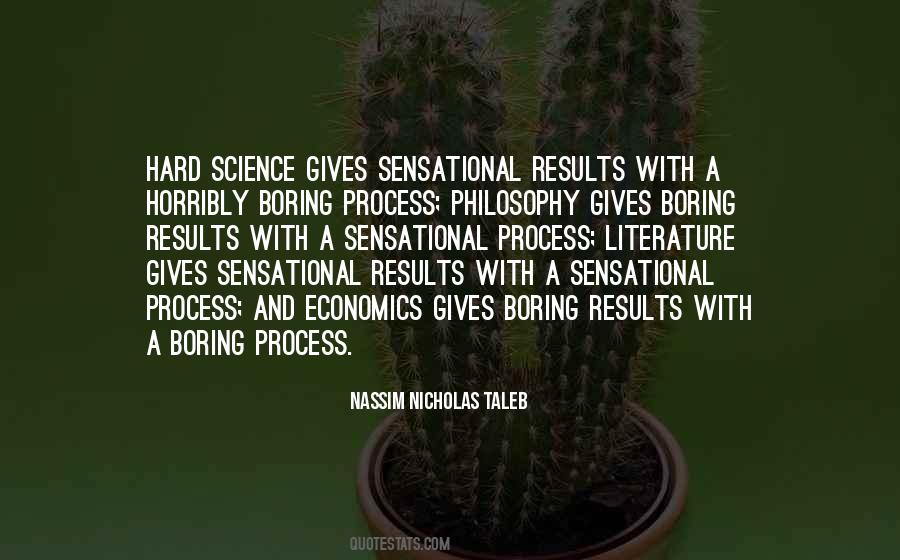 #24. There is one thing, Emma, which a man can always do if he chooses, and that is his duty; not by manoeuvring and finessing, but by vigour and resolution. - Mr. Knightley - Author: Jane Austen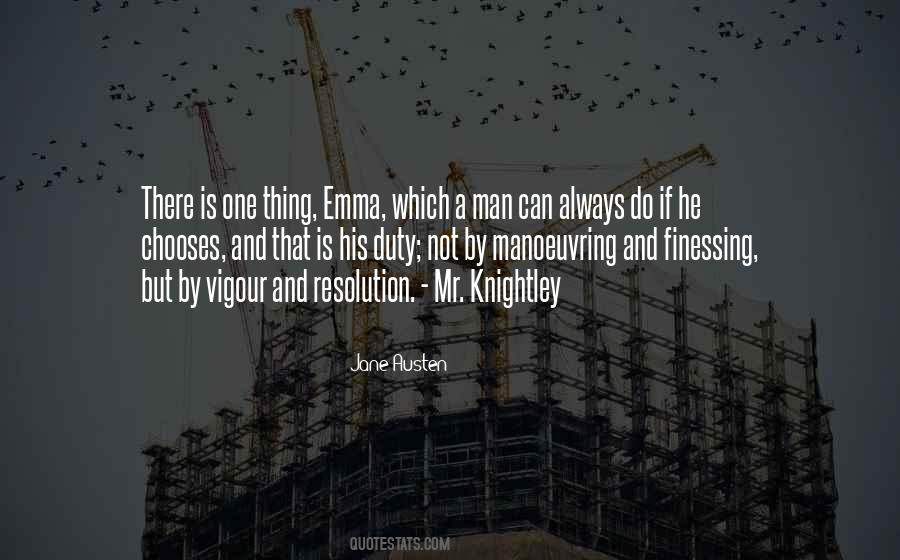 #25. After Homer and Dante, is a whole century of creating worth one Shakespeare? - Author: Dejan Stojanovic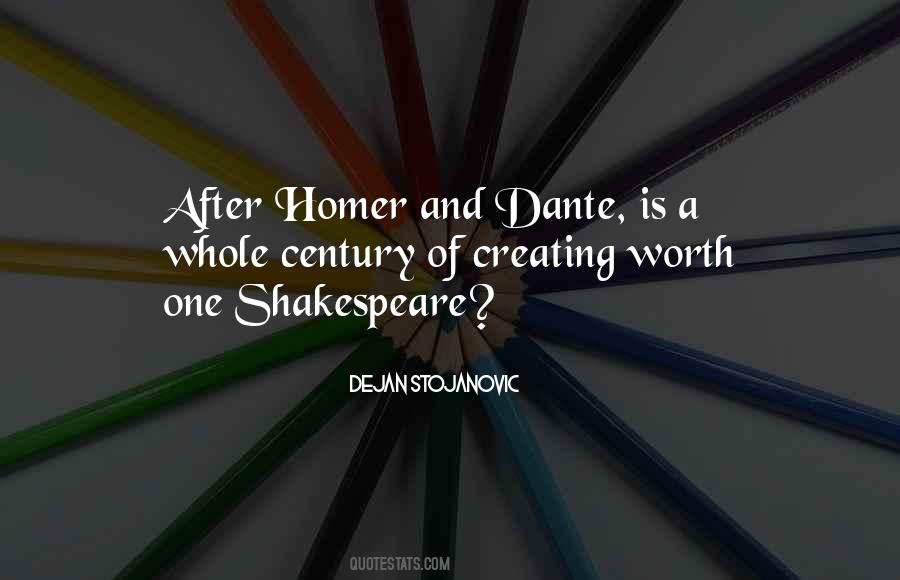 #26. Of all literature I studied, the book that did more than any other to fire my enthusiasm was Philosophy and Opinions of Marcus Garvey. - Author: Kwame Nkrumah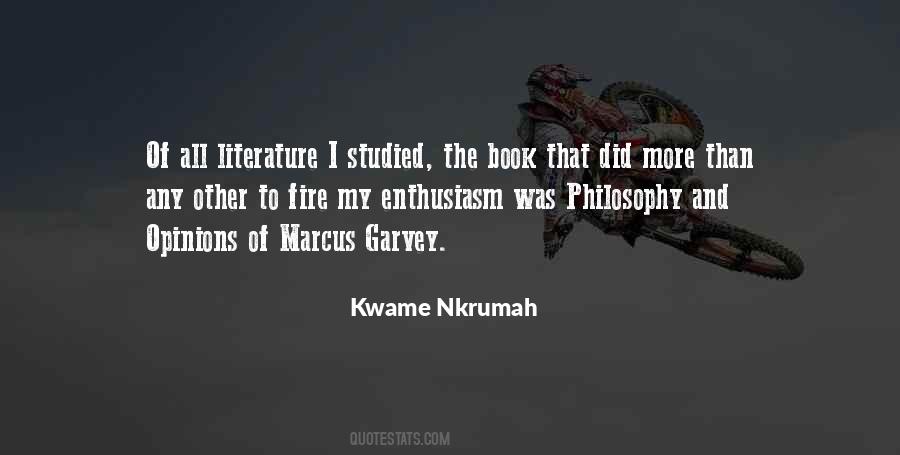 #27. All is in a man's hands and he lets it all slip from cowardice, that's an axiom. It would be interesting to know what it is men are most afraid of. Taking a new step, uttering a new word is what they fear most ... . - Author: Fyodor Dostoyevsky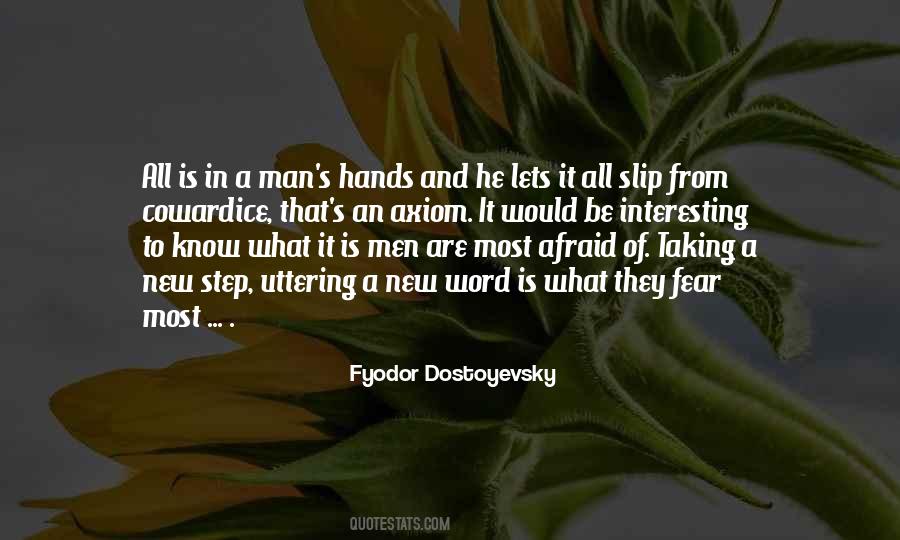 #28. What are we doing to each other? Because I know that I am doing to him exactly what he is doing to me. We are sometimes so happy, and never in our lives have we known more unhappiness. - Author: Graham Greene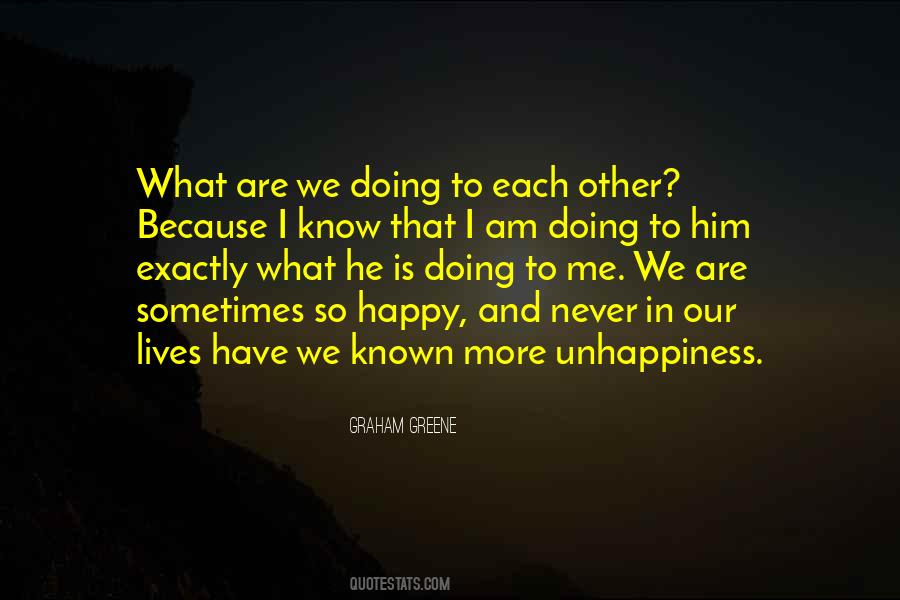 #29. Whatever others may say, they say it to deceive and comfort themselves, not help you. - Author: Dejan Stojanovic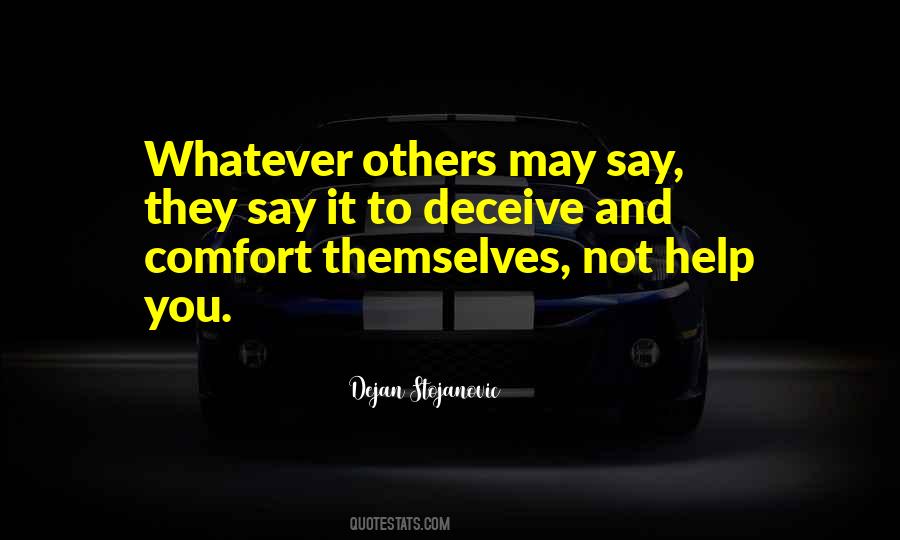 #30. Even if you only want to write science fiction, you should also read mysteries, poetry, mainstream literature, history, biography, philosophy, and science. - Author: Walter Jon Williams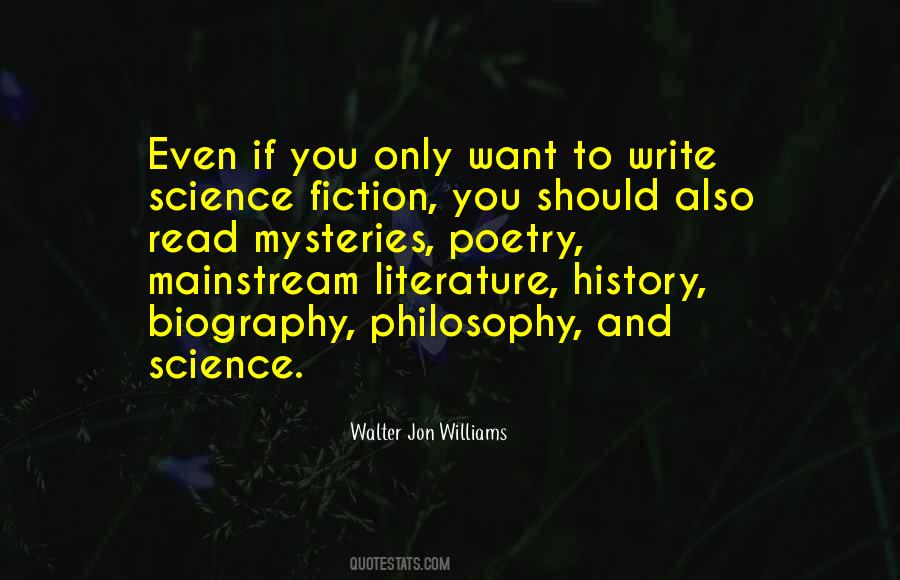 #31. Where did biology, morality, literature, and philosophy intersect? - Author: Paul Kalanithi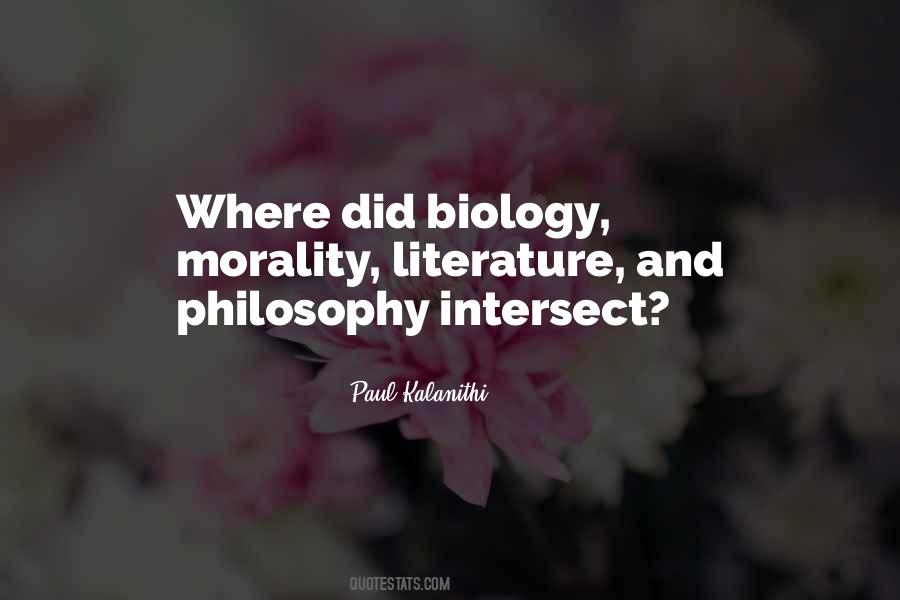 #32. I know it is the itch between the legs which causes everything-Wars, Religions, Marriages, Elections, Families, Globalization, Trade, Literature, Science, and for me Philosophy. - Author: Aporva Kala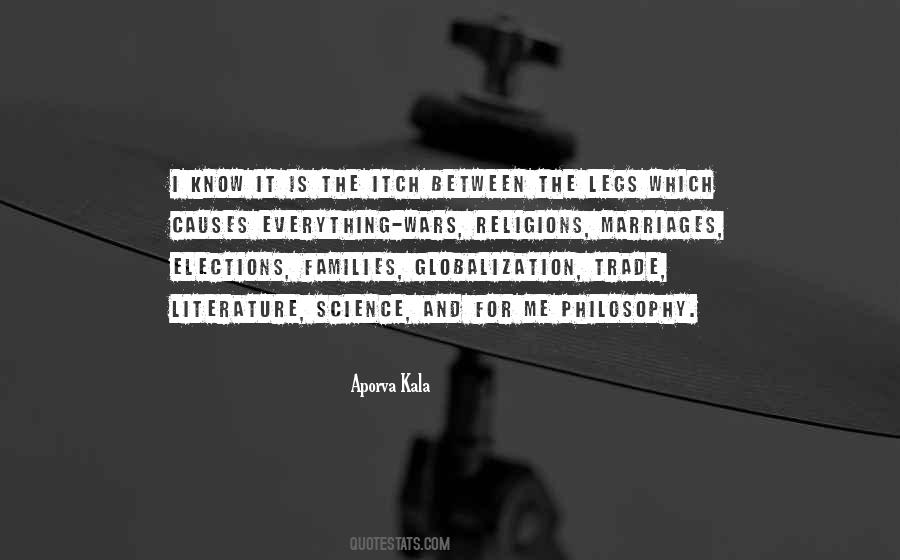 #33. An honest bookstore would post the following sign above its 'self-help' section: 'For true self-help, please visit our philosophy, literature, history and science sections, find yourself a good book, read it, and think about it. - Author: Roger Ebert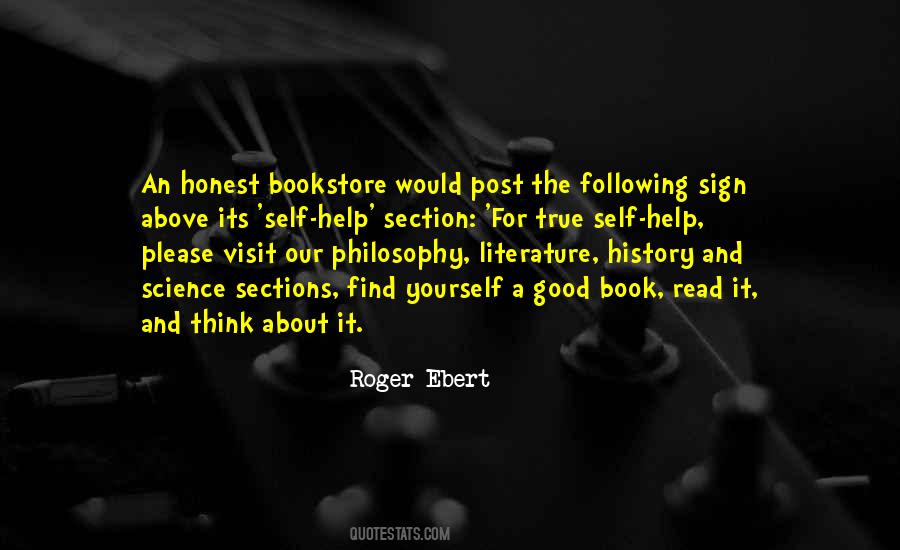 #34. Economics is a study of cause-and-effect relationships in an economy. It's purpose is to discern the consequences of various ways of allocating resources which have alternative uses. It has nothing to say about philosophy or values, anymore than it has to say about music or literature. - Author: Thomas Sowell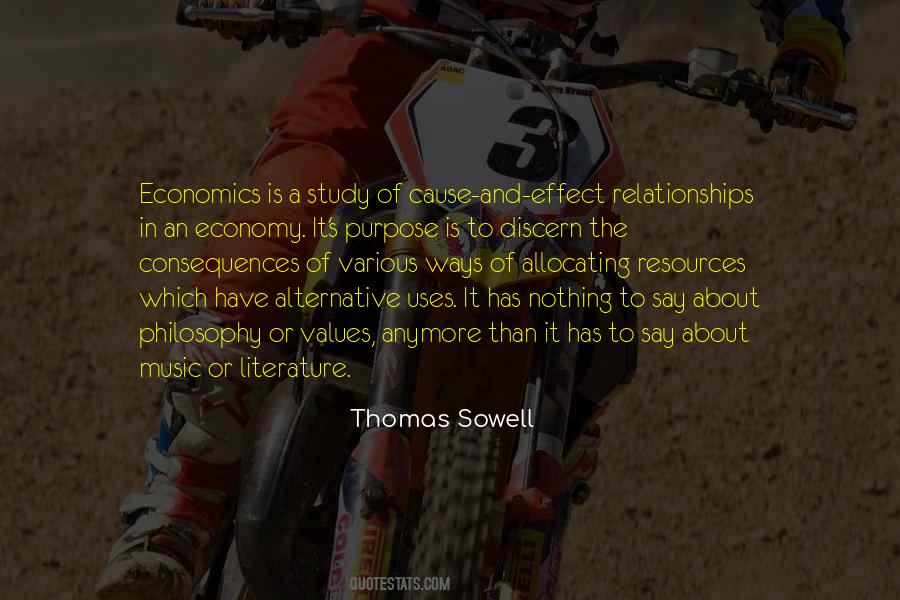 #35. Ralph also took some classes in philosophy and literature and felt himself on the brink of some kind of huge discovery about himself. But it never came. - Author: Raymond Carver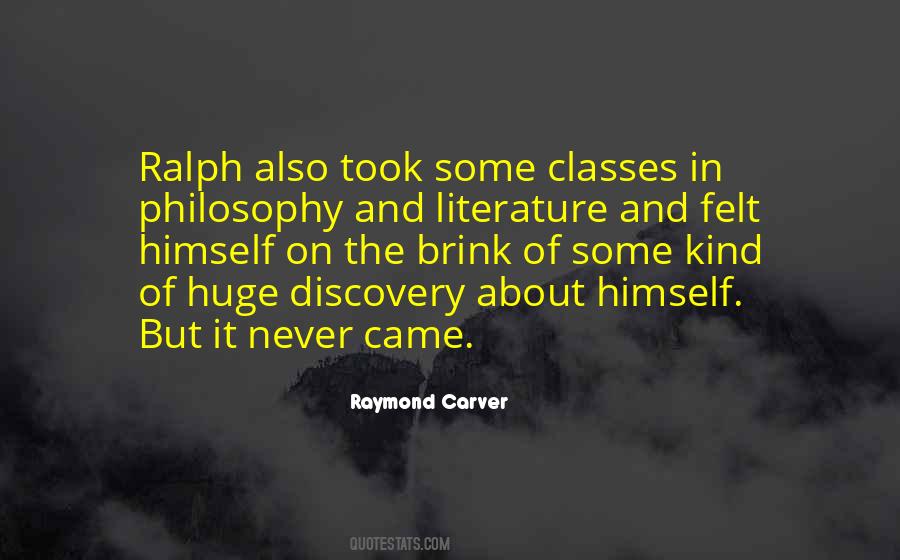 #36. Literature tries to express the intricate inner beauties of life. Philosophy tries to explain the intricate inner beauties and conflicts of thoughts. - Author: Debasish Mridha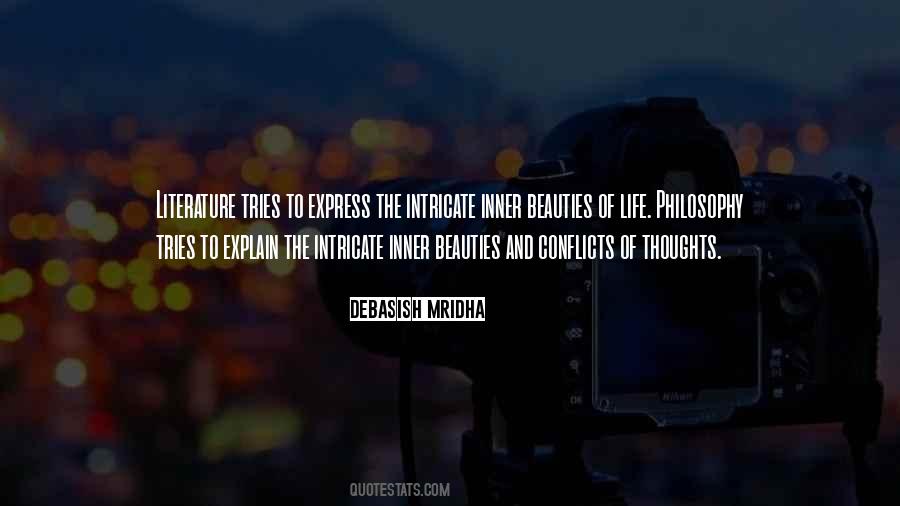 #37. The most effective way of destroying art is the canonization of one given form. And one philosophy. - Author: Yevgeny Zamyatin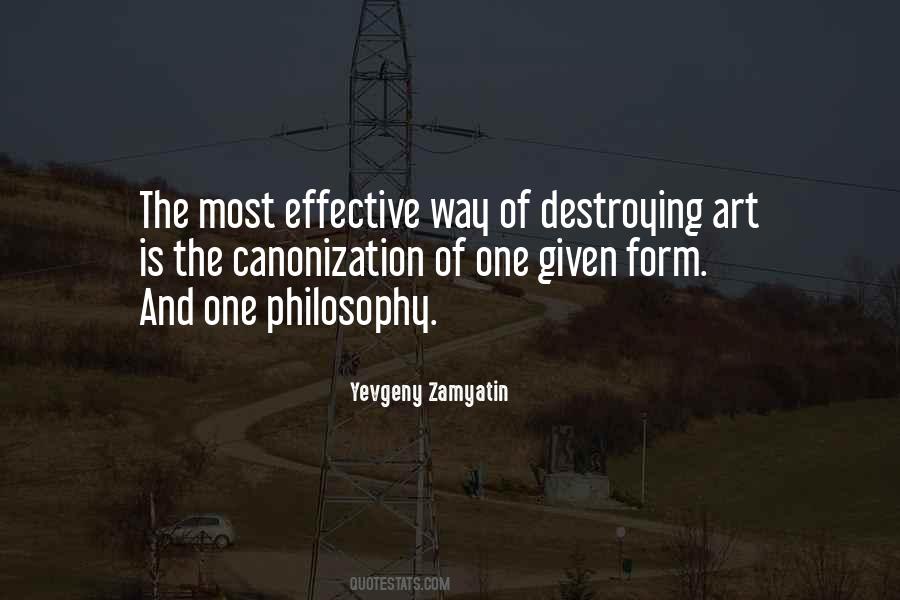 #38. Not only dowomen sufferindignities in daily life, but the literature of the world proclaims their inferiority and divinely decreed subjection in all history, sacred and profane, in science, philosophy, poetry, and song. - Author: Elizabeth Cady Stanton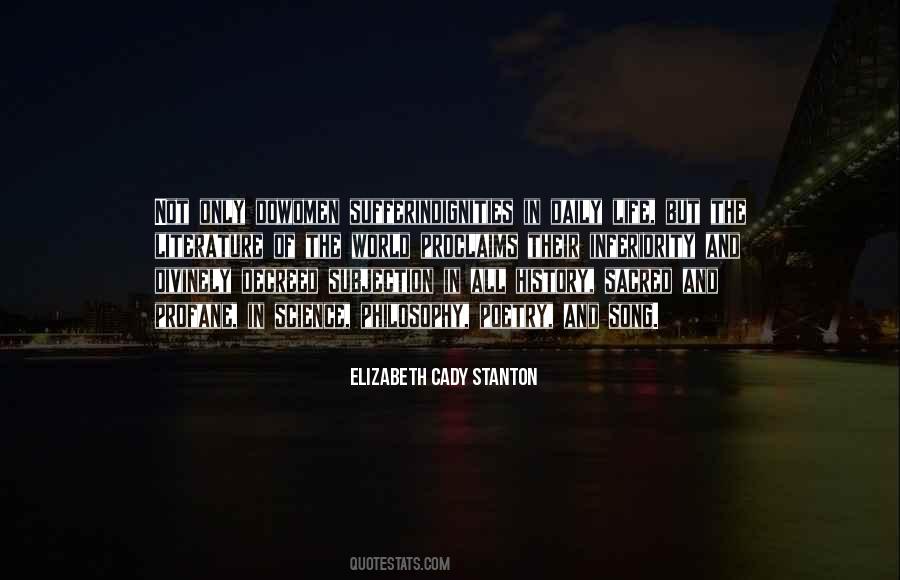 #39. The Greeks' sculpture and athletics celebrated the human form, their literature and music human passion, their discourse and philosophy human reason. In - Author: Steven Pressfield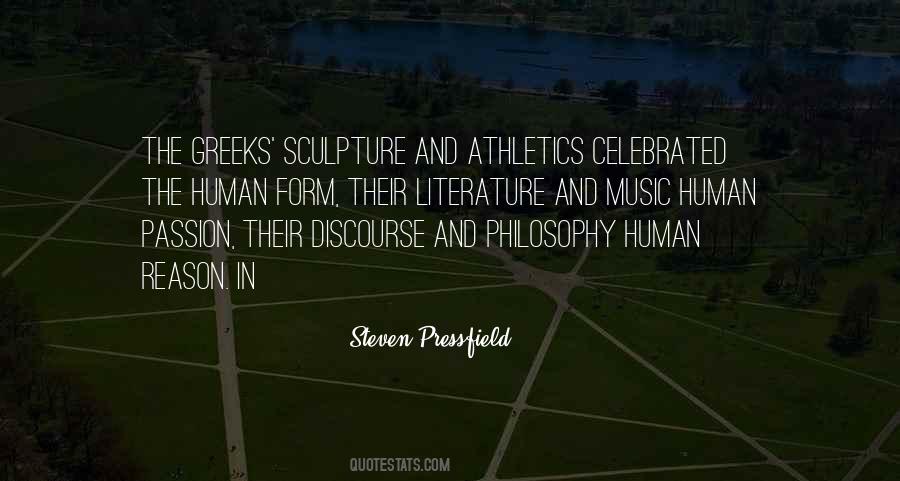 #40. The finer literature, indeed, is characterized by a certain suffusion of the feminine flavor, the finer, the more ideal, thought plumed with sentiment; even science loves to spring from its feet, philosophy affect the clouds to inspire and edify. - Author: Amos Bronson Alcott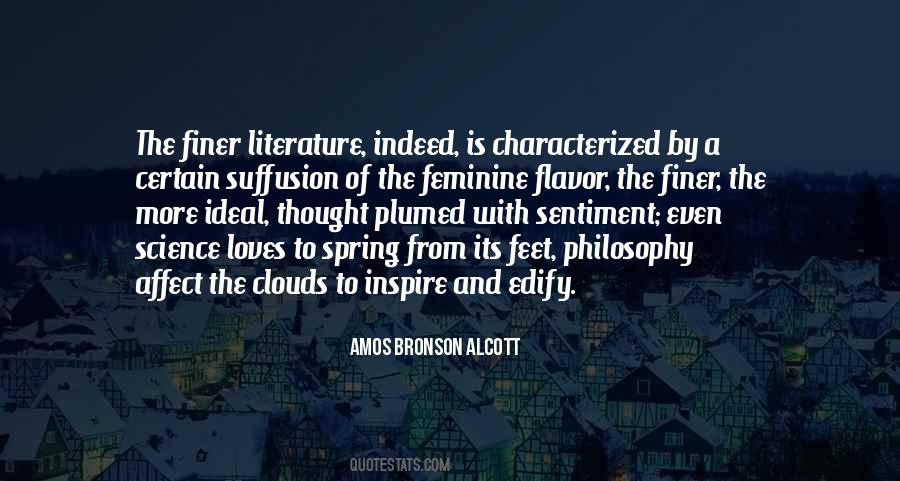 #41. Before the first before and after the last after, there is night waiting. - Author: Dejan Stojanovic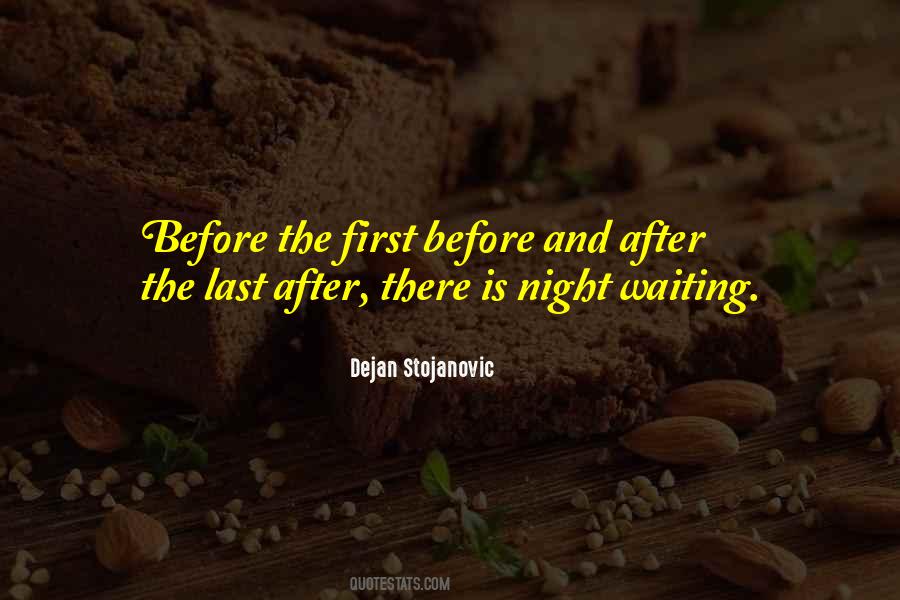 #42. Pose your questions to people and you will get countless useless answers. - Author: Dejan Stojanovic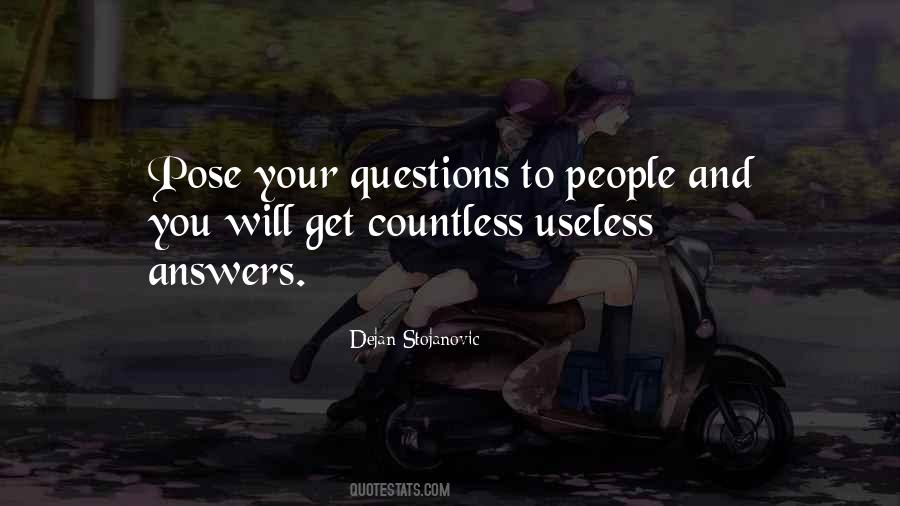 #43. An aphorism is a synthesis of poetry and prose, it is a narrative precipitate, a didactic parable, an ideological concept, in practice it 's compressed and zipped philosophy . It is literature that adapts itself to the digital age. - Author: William C. Brown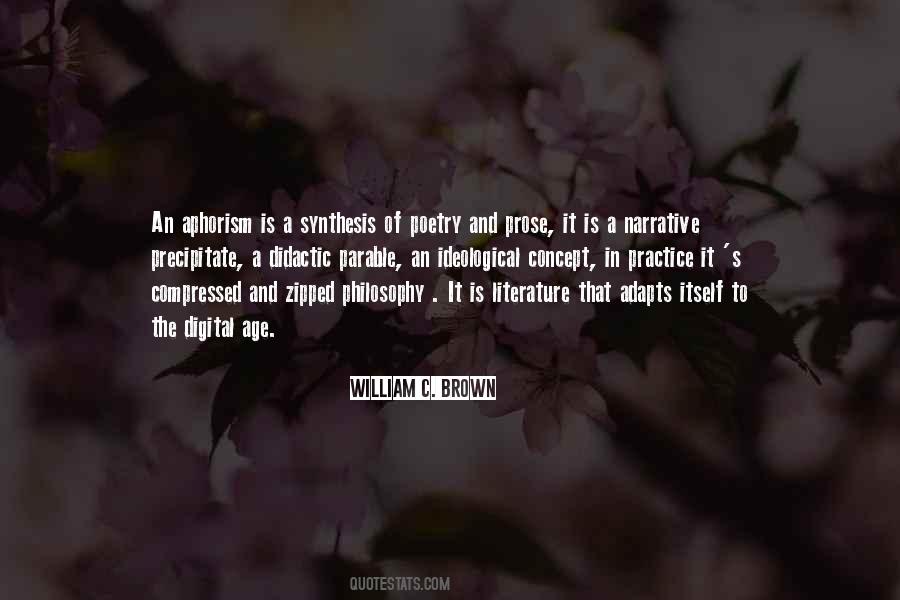 #44. Beyond all vanities, fights, and desires, omnipotent silence lies. - Author: Dejan Stojanovic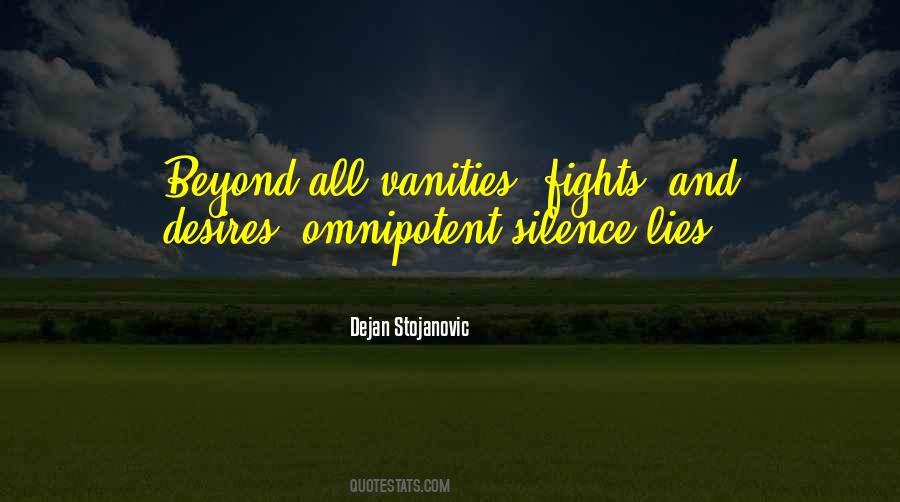 #45. When science, art, literature, and philosophy are simply the manifestation of personality they are on a level where glorious and dazzling achievements are possible, which can make a man's name live for thousands of years. - Author: Denis Diderot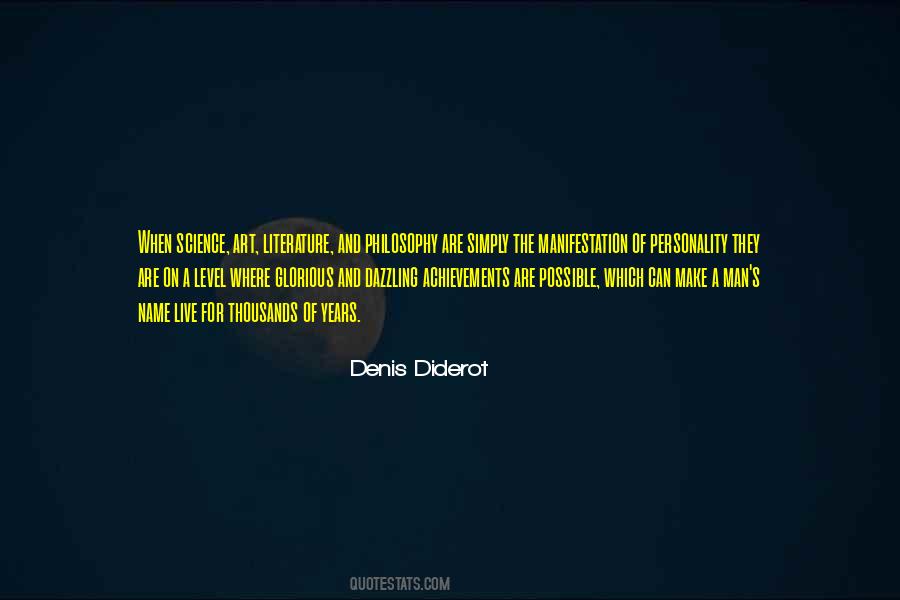 #46. Get close to grass and you'll see a star. - Author: Dejan Stojanovic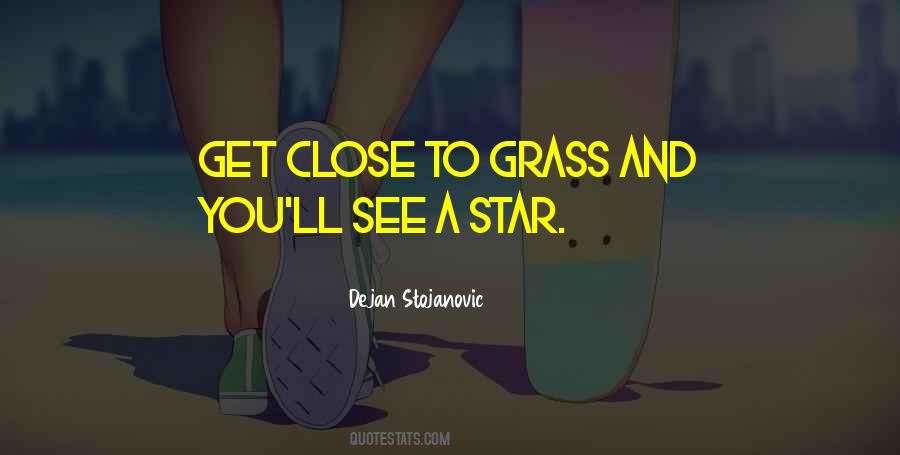 #47. One of my major preoccupations is the approximation between what I say and what I do, between what I seem to be and what I am actually becoming. - Author: Paulo Freire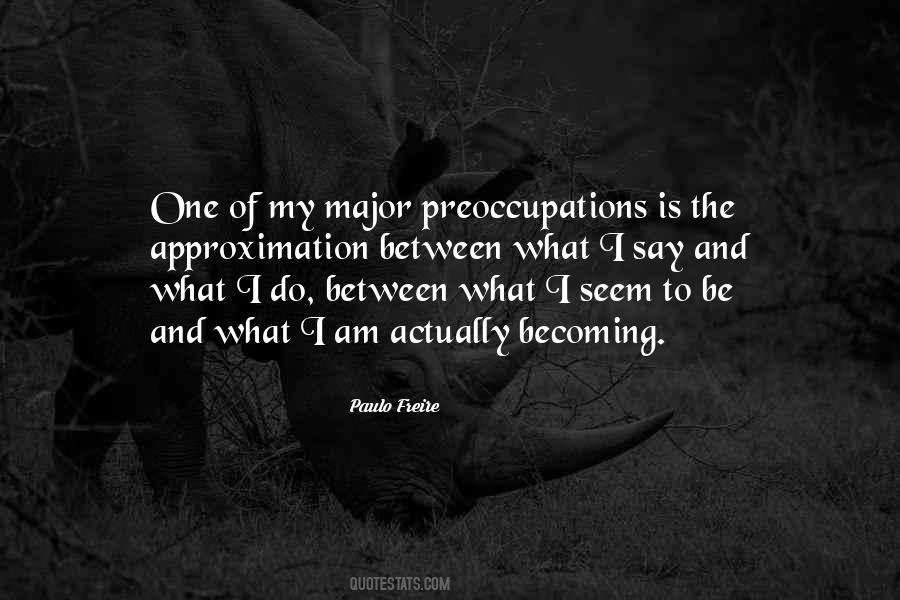 #48. If we were to understand how important it is to say something and say it well, maybe we wouldn't write a single word, but that would be tragic. - Author: Dejan Stojanovic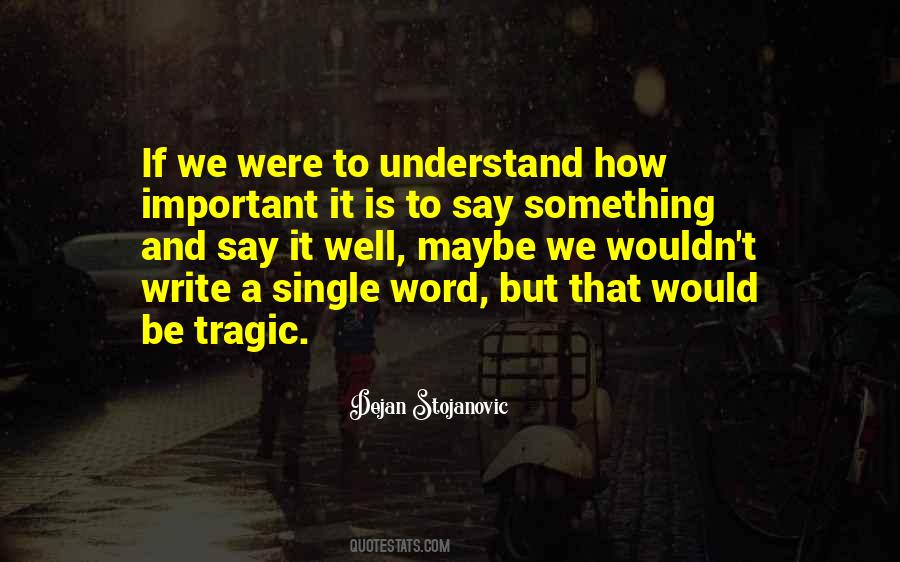 #49. It's very fluid, this space between philosophy and literature, and that's something that resonates for me. - Author: Tom McCarthy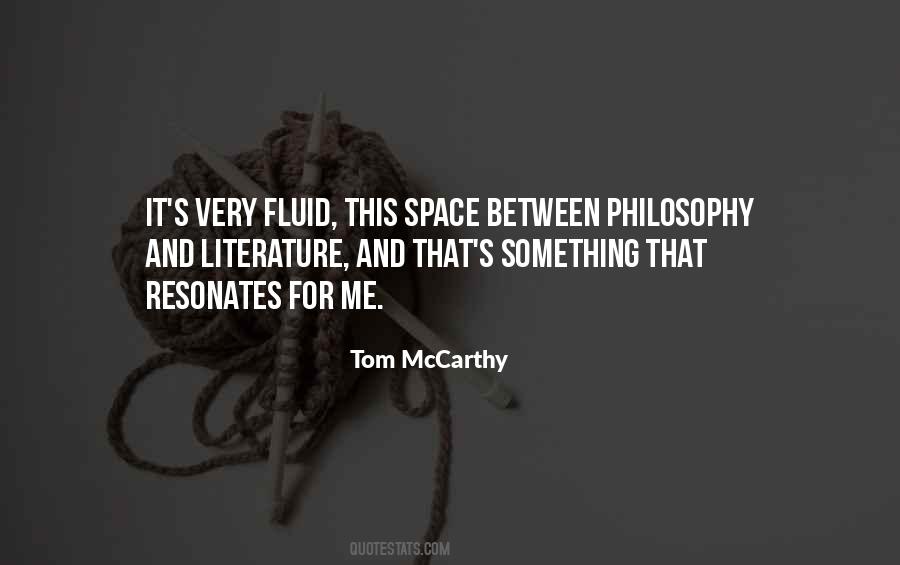 #50. Experience, derived from scientific investigation, led to all the scientific literature in history. Likewise, experience, derived from religious transcendence, led to all the religious scriptures in history. It's never the other way around. - Author: Abhijit Naskar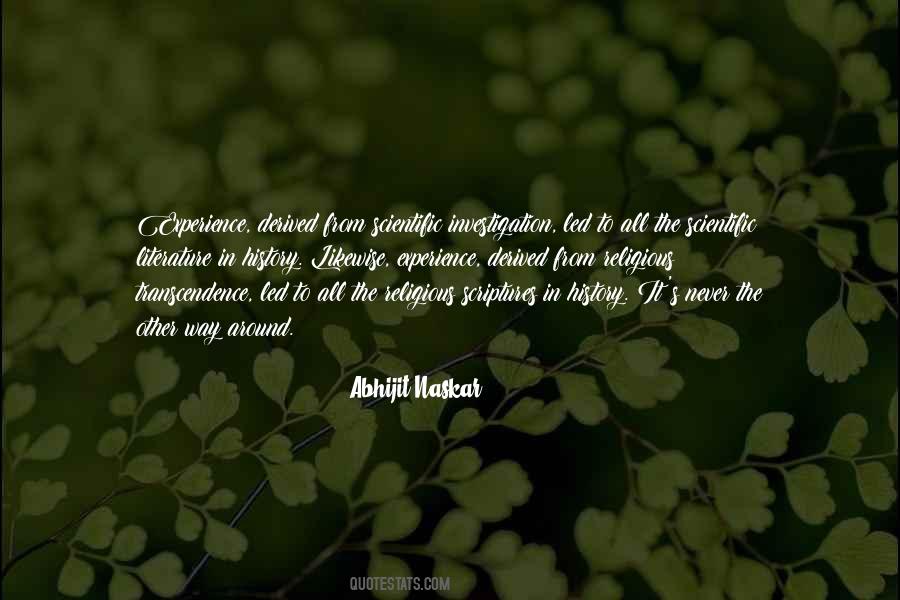 #51. During half a century of literary work, I have endeavoured to introduce the philosophy of evolution into the sphere of literature, and to inspire my readers to think in evolutionary terms. - Author: Johannes Vilhelm Jensen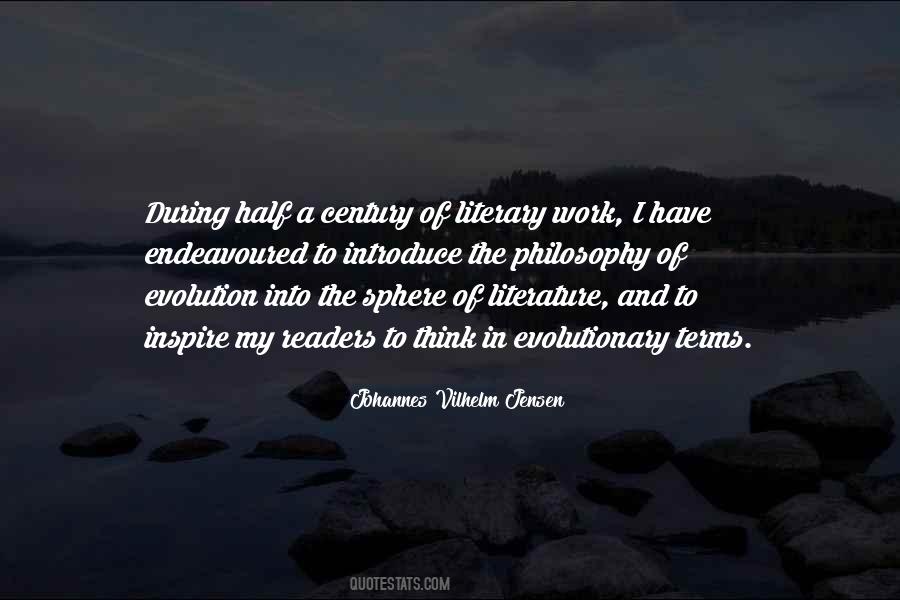 #52. I didn't know that Mahler would come to play so large a role, nor that music and literature and philosophy can interinanimate one another in the way I've come to think they do in this case. - Author: Philip Kitcher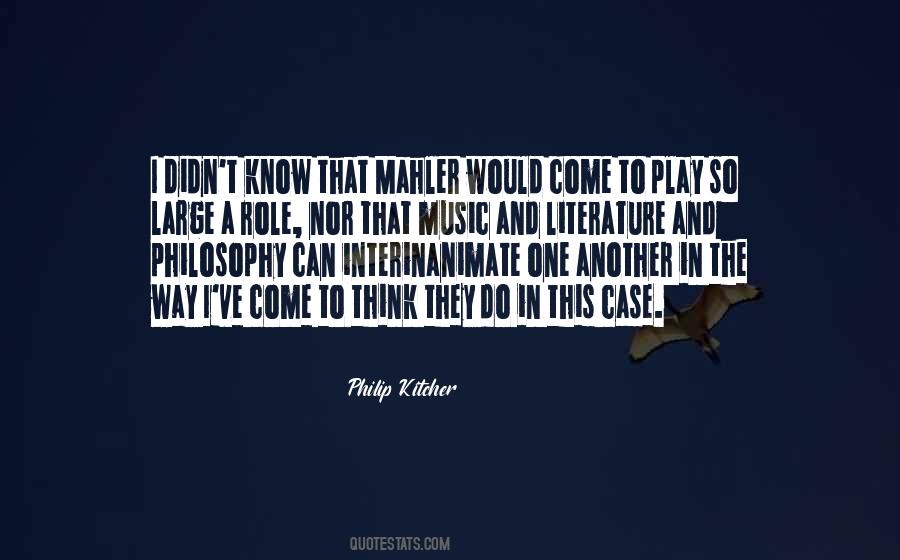 #53. Let those who want to save the world if you can get to see it clear and as a whole. Then any part you make will represent the whole if it's made truly. The thing to do is work and learn to make it. - Author: Ernest Hemingway,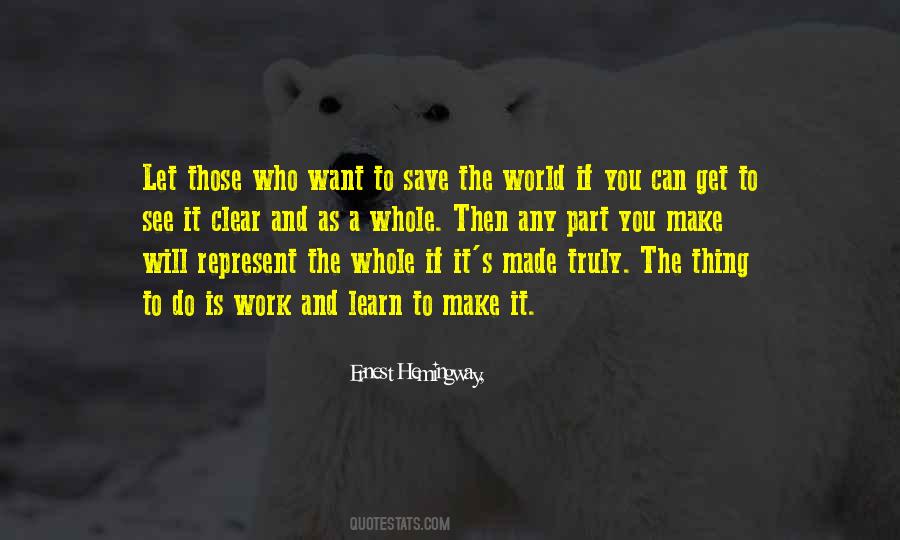 #54. What they call philosophy I call literature; what they call literature I call journalism; what they call journalism I call gossip; and what they call gossip I call (generously) voyeurism. - Author: Nassim Nicholas Taleb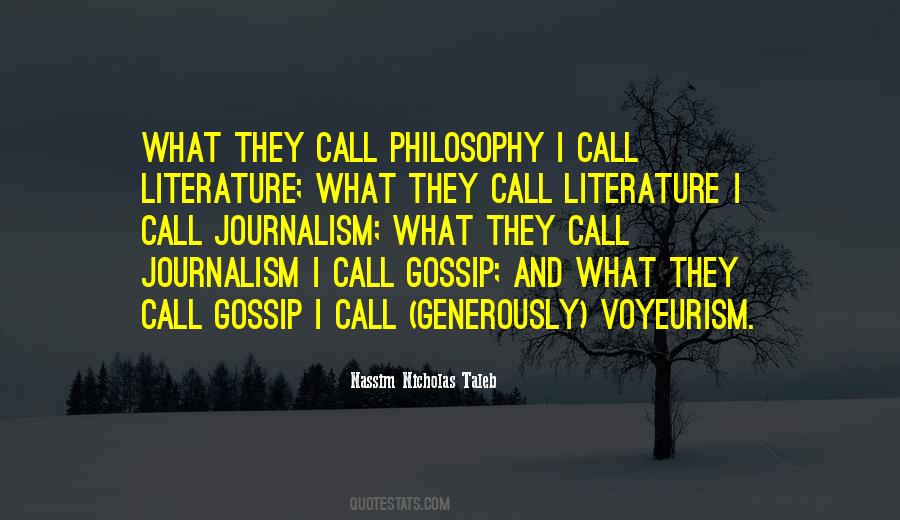 #55. Lastly, literature and philosophy both allow past idols to be resurrected with a frequency which would be truly distressing to a sober scientist. - Author: Morris Raphael Cohen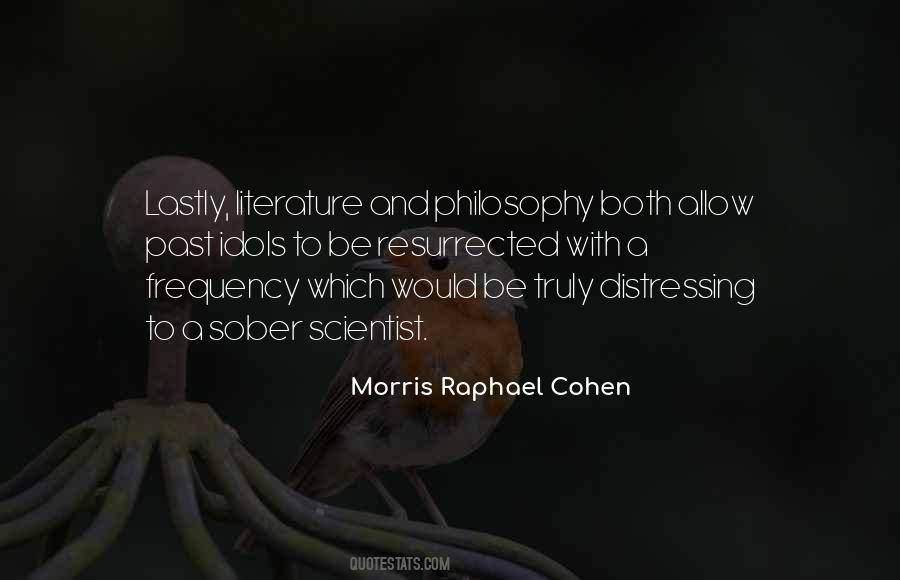 #56. Our desire to say more grows bigger and what to say about it, except that saying is not always about saying, growing is not always about growing. - Author: Dejan Stojanovic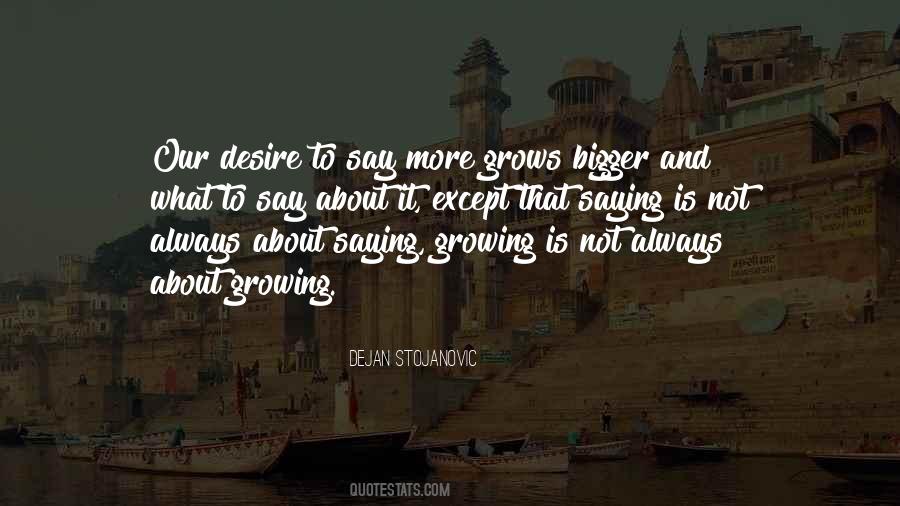 #57. Three-fourths of philosophy and literature is the talk of people trying to convince themselves that they really like the cage they were tricked into entering. - Author: Gary Snyder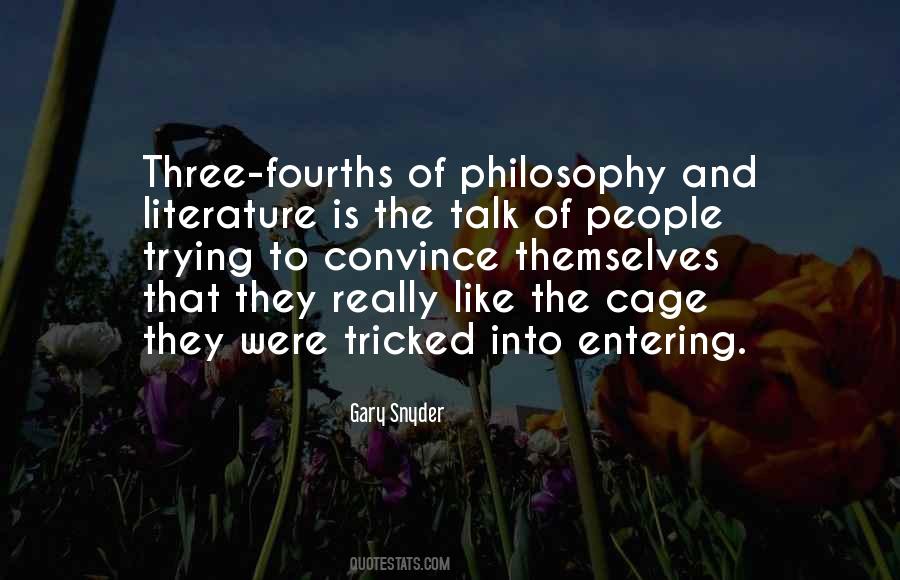 #58. I will never see the day where I choose to fall upon my own sword of refuge. In knowing this, I also know that you will never ultimately defeat me; for my life is my own, and I will see to it accordingly. - Author: Danish Sayanee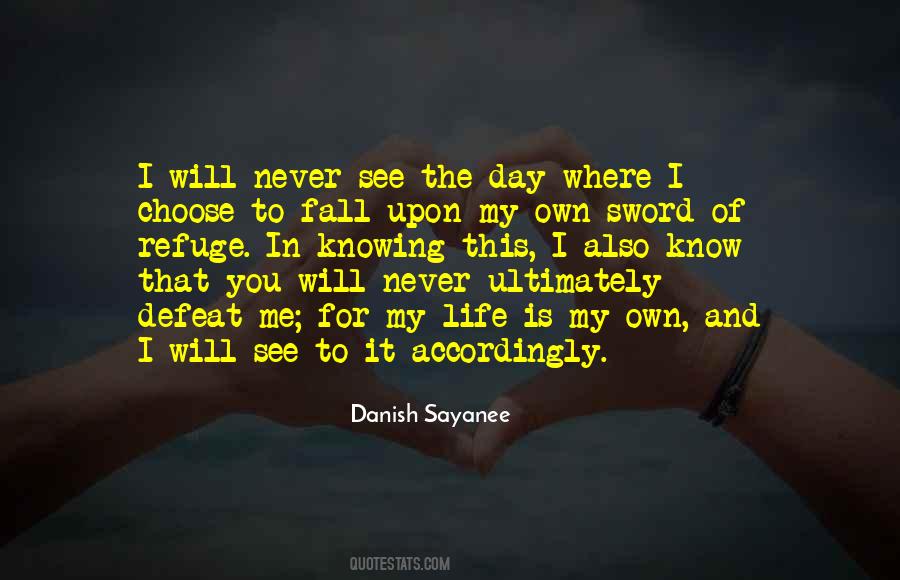 #59. I think therefore I am. Does that mean 'I feel therefore I'm not'? But only through feeling can I get at thinking. - Author: Jeanette Winterson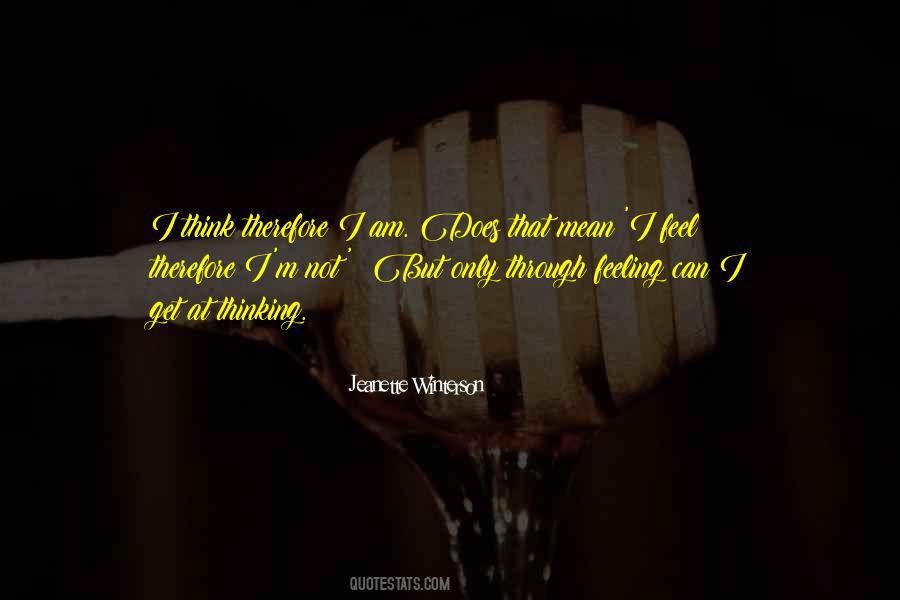 #60. He would write it for the reason he felt that all great literature, fiction and nonfiction, was written: truth comes out, in the end it always comes out. He would write it because he felt he had to. - Author: Stephen King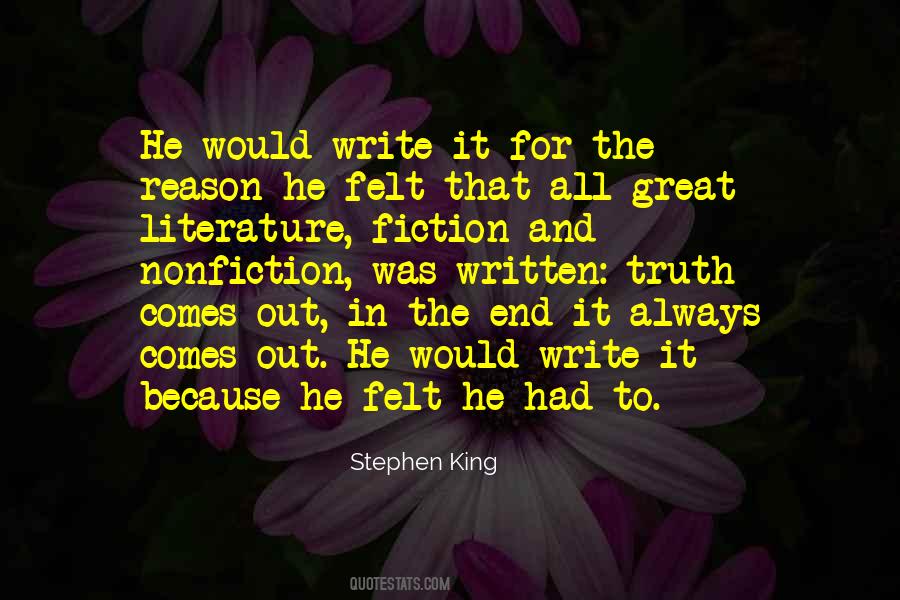 #61. How does one say something new and not retell? - Author: Dejan Stojanovic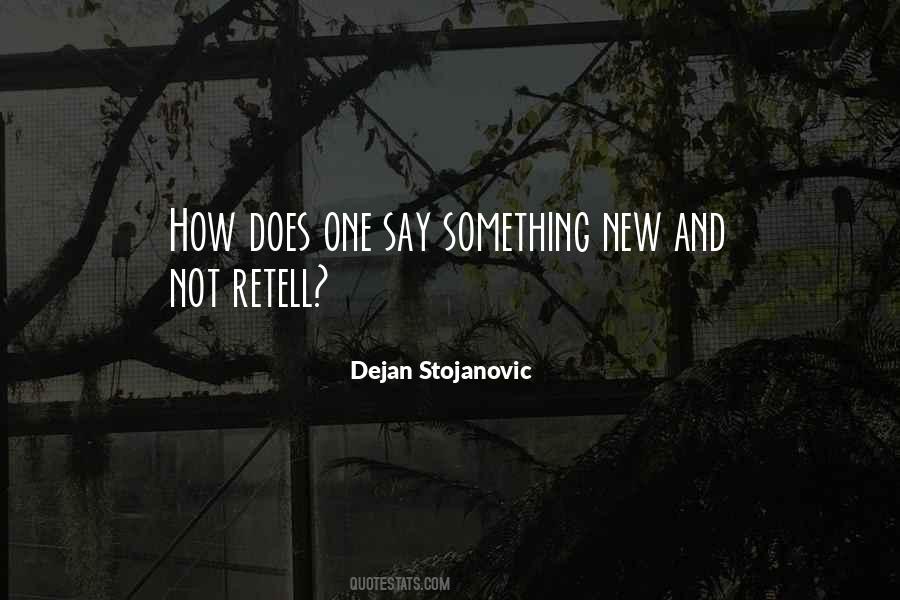 #62. There will still be things that machines cannot do. They will not produce great art or great literature or great philosophy; they will not be able to discover the secret springs of happiness in the human heart; they will know nothing of love and friendship. - Author: Bertrand Russell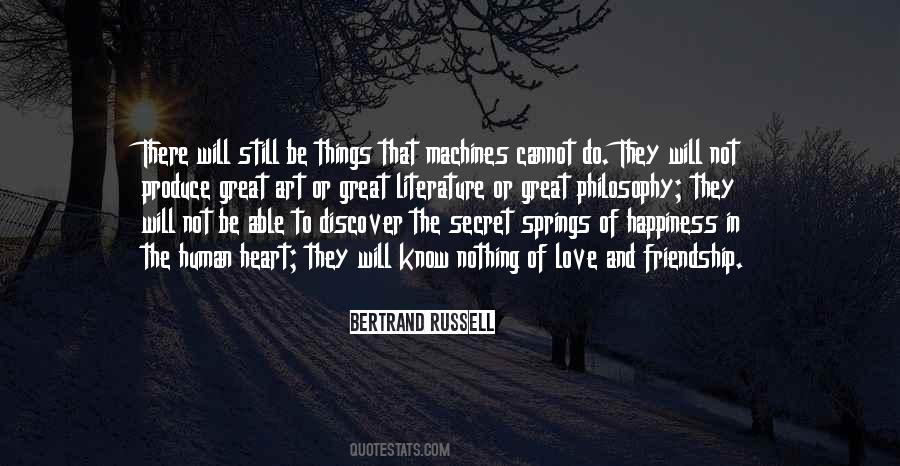 #63. Once
God wrote a story
that shook the heaven to the very core.
Love was the only language used;
You and I
were the only characters. - Author: Subhan Zein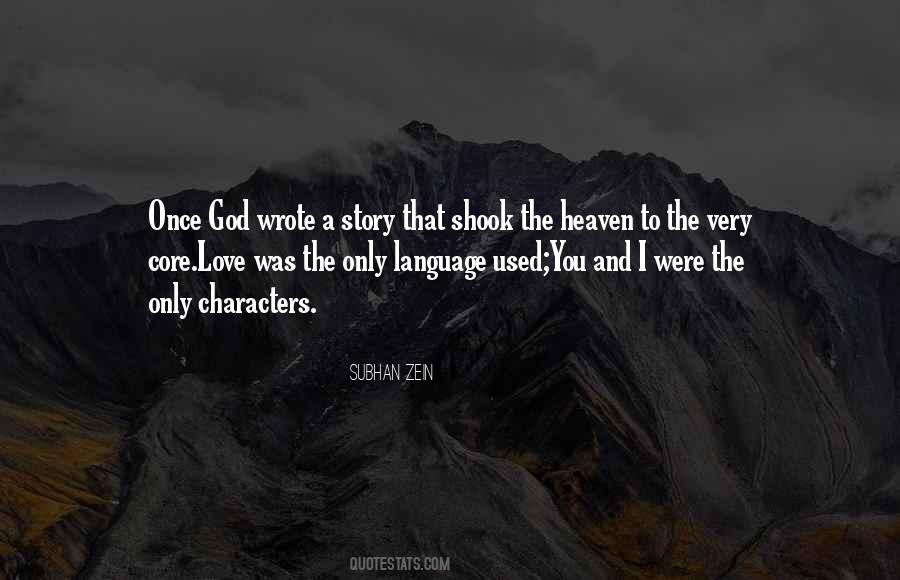 #64. Barack Obama is an elegant and literate man with a cosmopolitan sense of the world. He is widely read in philosophy, literature, and history - as befits a former law professor - and he has shown time and again a surprising interest in contemporary fiction. - Author: Teju Cole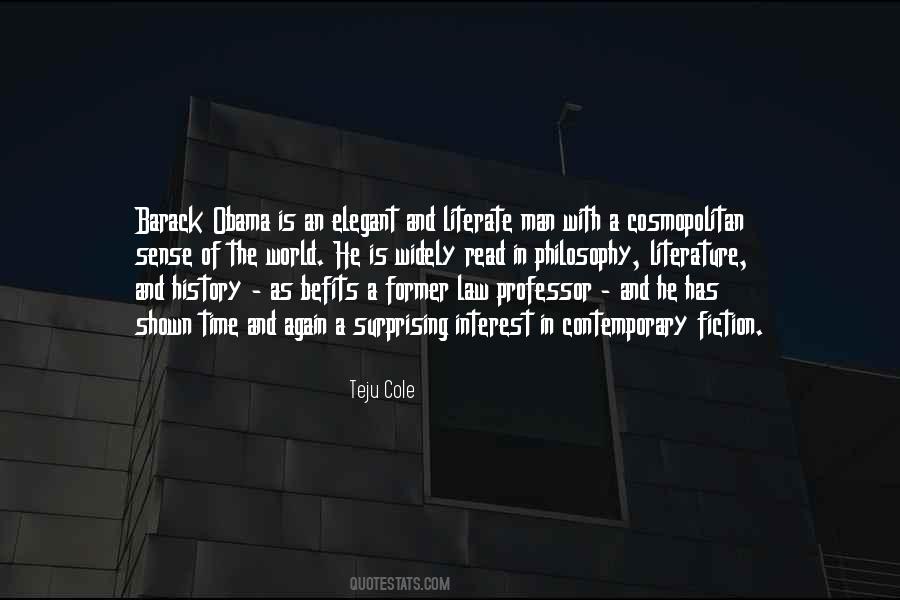 #65. We are apt to imagine that this hubbub of Philosophy, Literature, and Religion, which is heard in pulpits, lyceums, and parlors, vibrates through the universe, and is as catholic a sound as the creaking of the earth's axle. But if a man sleeps soundly, he will forget it all between sunset and dawn. - Author: Henry David Thoreau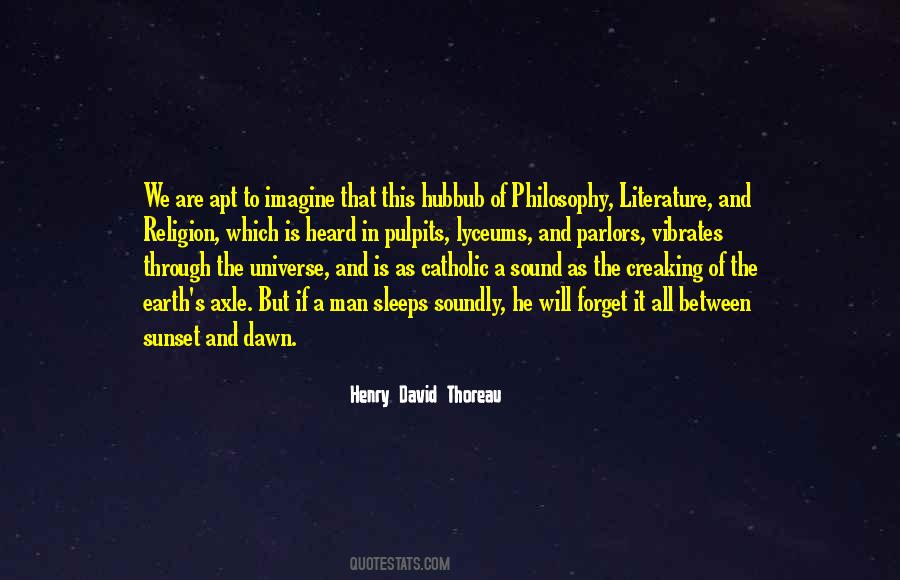 #66. But ignorance of divine revelation affects all of thought and life, from one's view toward history and philosophy, to one's interpretation of music and literature, to one's understanding of mathematics and physics. - Author: Vincent Cheung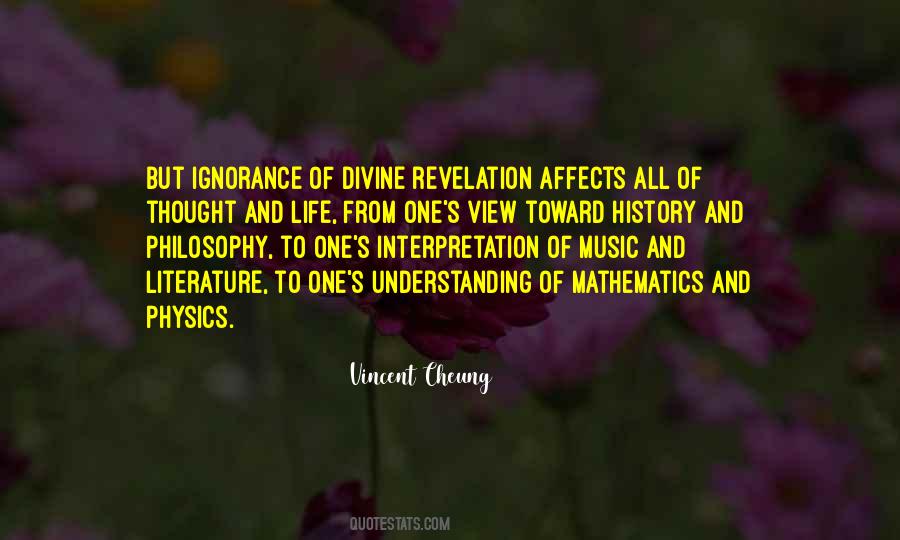 #67. The study of history and philosophy, accompanied by some acquaintance with art and literature, should be for lawyers and engineers as well as for those who study in arts faculties. - Author: Terry Eagleton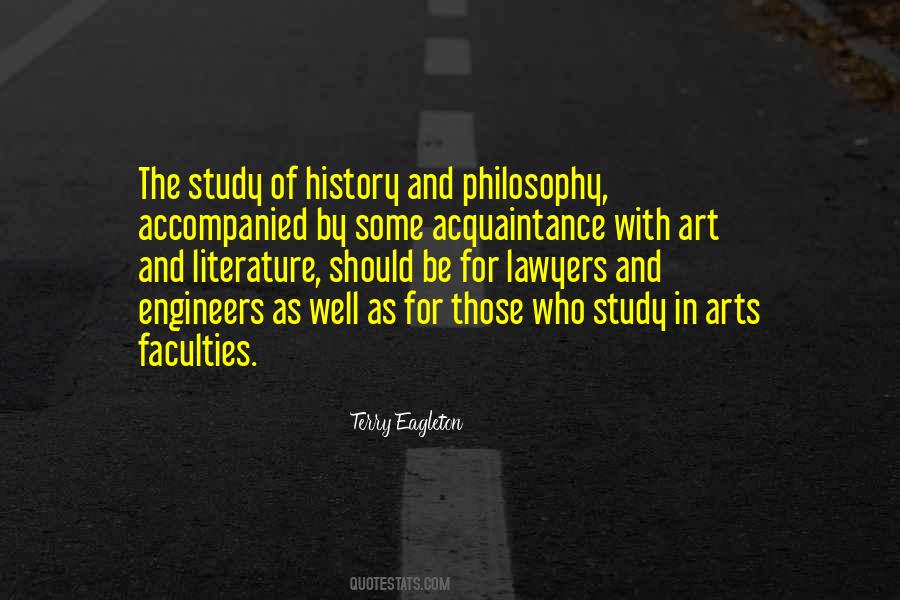 #68. Sexually progressive cultures gave us literature, philosophy, civilization and the rest, while sexually restrictive cultures gave us the Dark Ages and the Holocaust. - Author: Alan Moore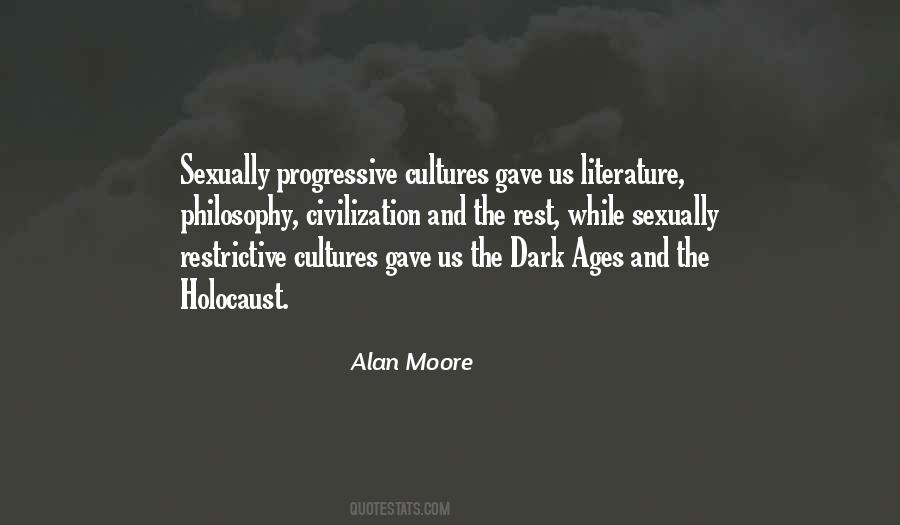 #69. The study of science, dissociated from that of philosophy and literature, narrows the mind and weakens the power to love and follow the noblest ideals: for the truths which science ignores and must ignore are precisely those which have the deepest bearing on life and conduct. - Author: John Lancaster Spalding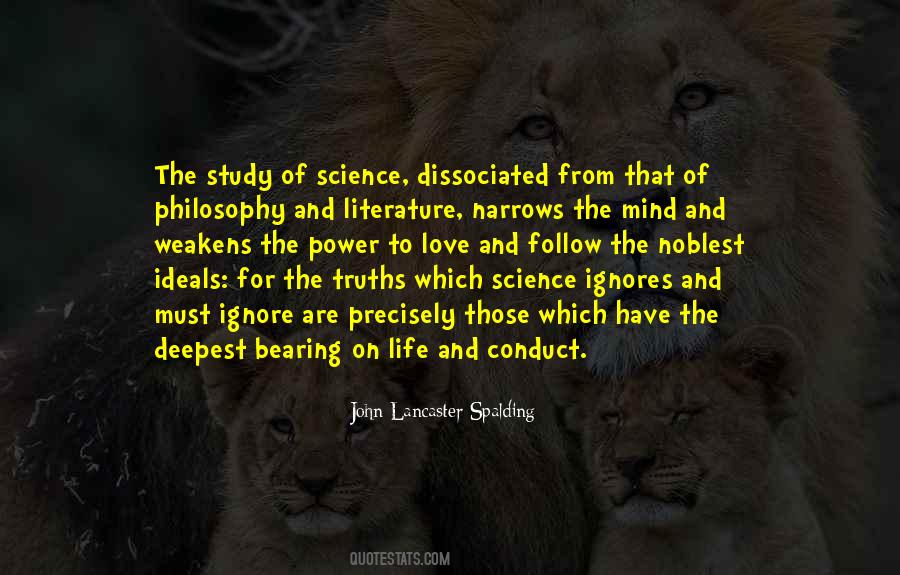 #70. Tell me something only you know and make a new friend. - Author: Dejan Stojanovic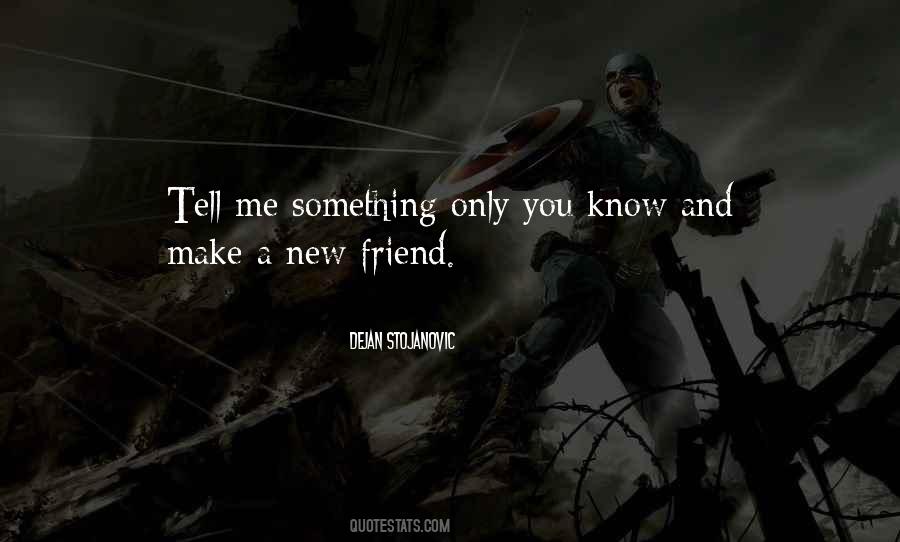 #71. Oh but you wouldn't believe,
This book is the fruit of knowledge from Eden;
It was written once by Adam and Eve,
After it was forbidden - Author: Stephan Attia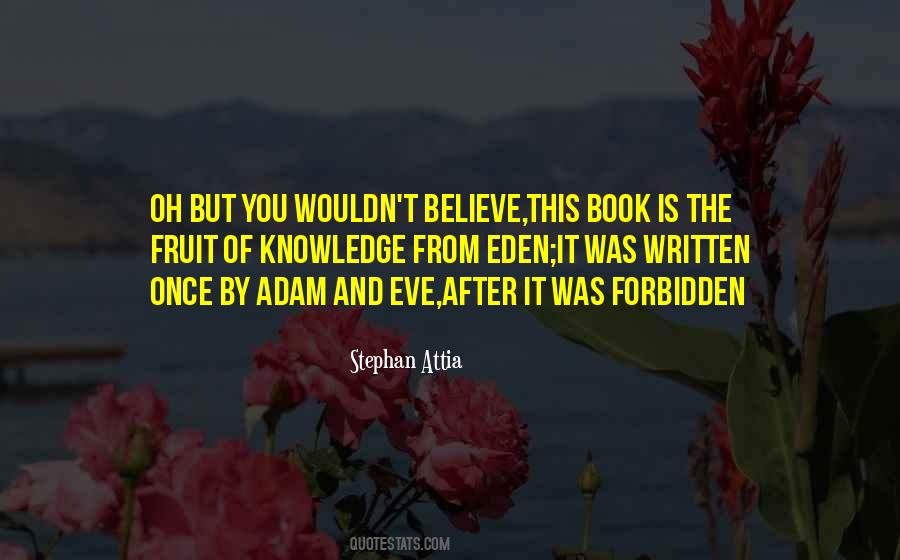 #72. Whenever she opened a scientific book and saw whole paragraphs of incomprehensible words and symbols, she felt a sense of wonder at the great territories of learning that lay beyond her - the sum of so many noble and purposive attempts to make objective sense of the world. - Author: Vikram Seth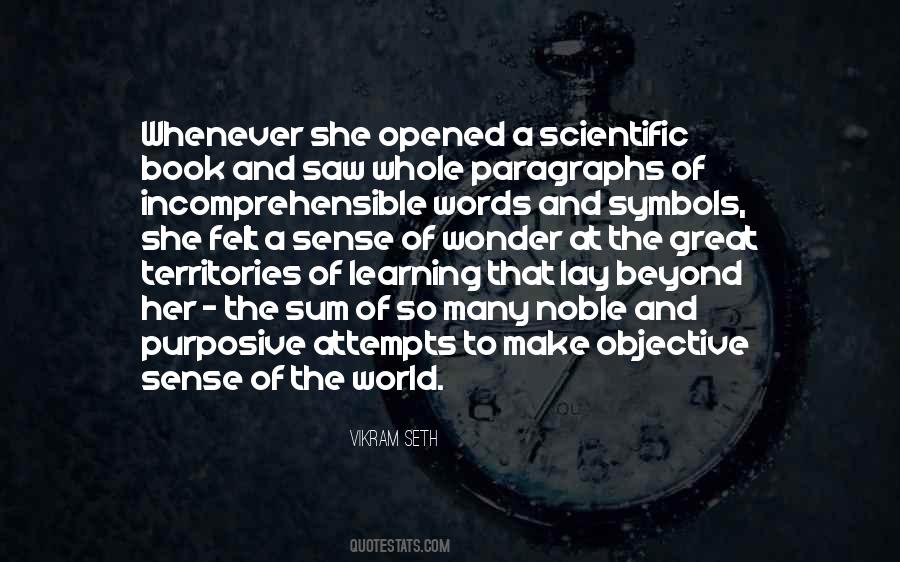 #73. Jokes of the proper kind, properly told, can do more to enlighten questions of politics, philosophy, and literature than any number of dull arguments. - Author: Isaac Asimov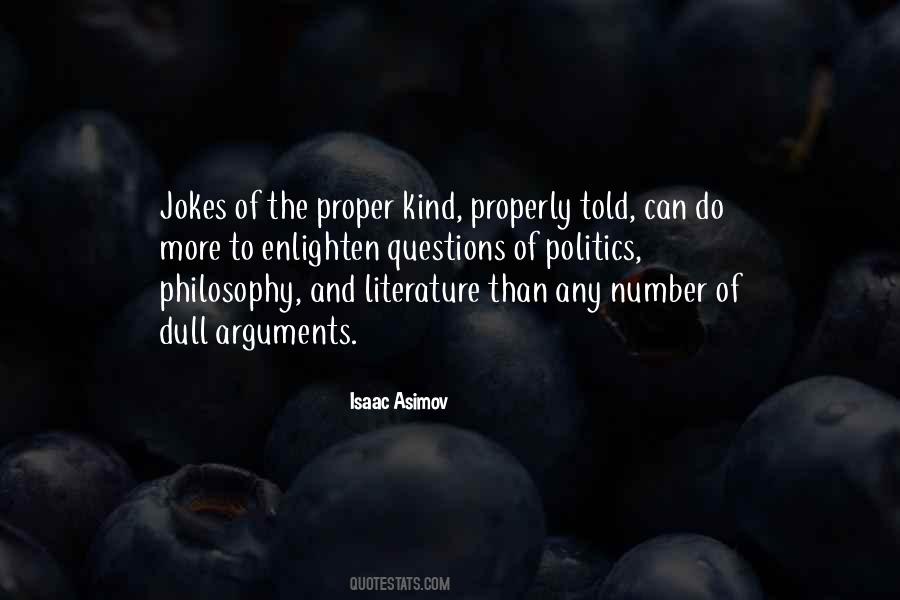 #74. In Algeria, I had begun to get into literature and philosophy. I dreamed of writing-and already models were instructing the dream, a certain language governed it. - Author: Jacques Derrida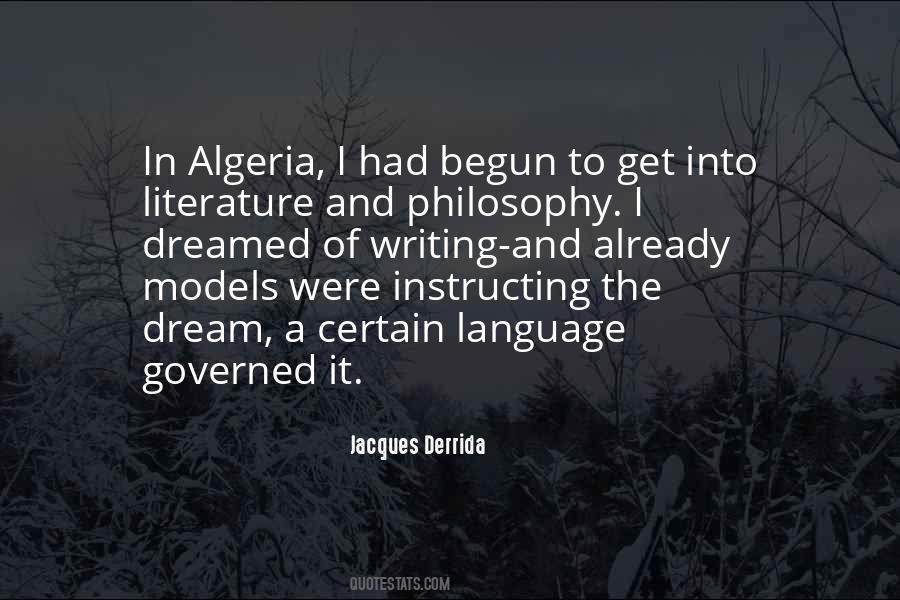 #75. Serious affairs and history are carefully laid snares for the uninformed. - Author: Dejan Stojanovic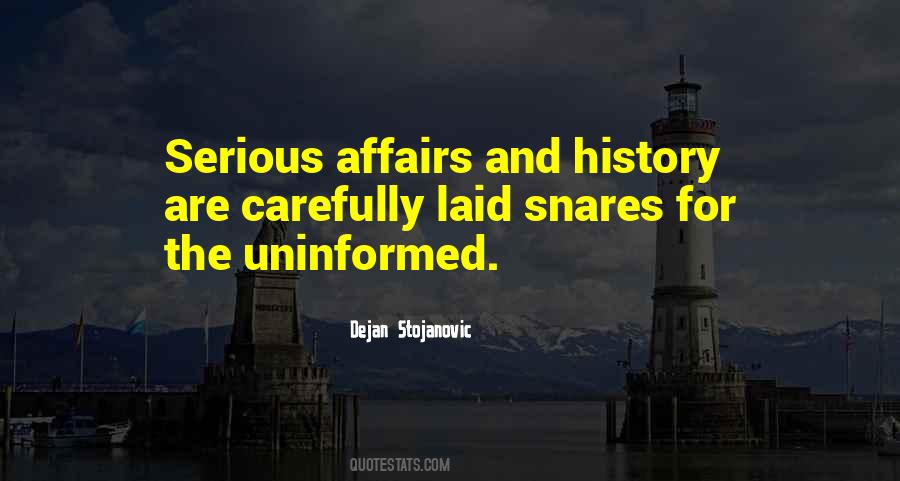 #76. Mother used to say that however miserable one is, there's always something to be thankful for. And each morning, when the sky brightened and light began to flood my cell, I agreed with her. - Author: Albert Camus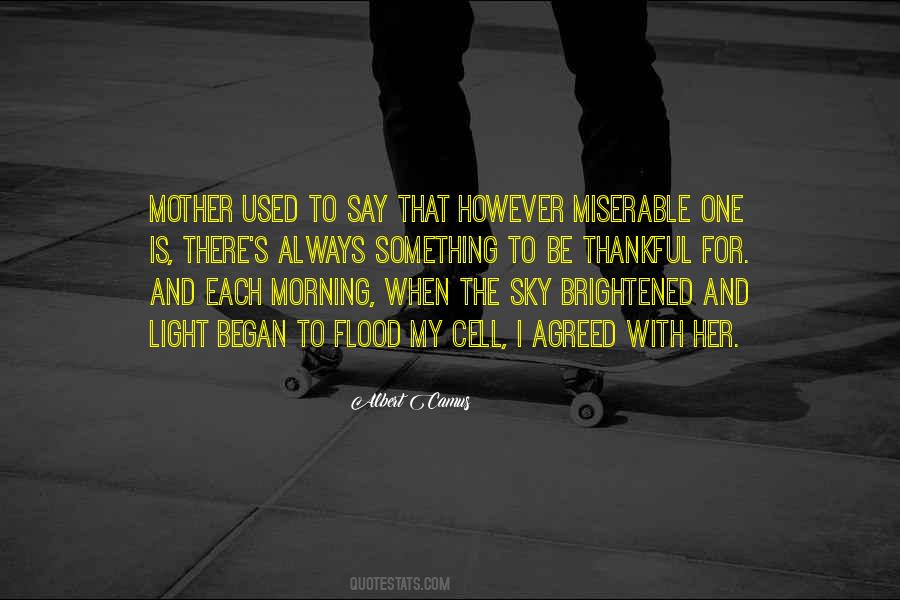 #77. Different languages, the same thoughts; servant to thoughts and their masters. - Author: Dejan Stojanovic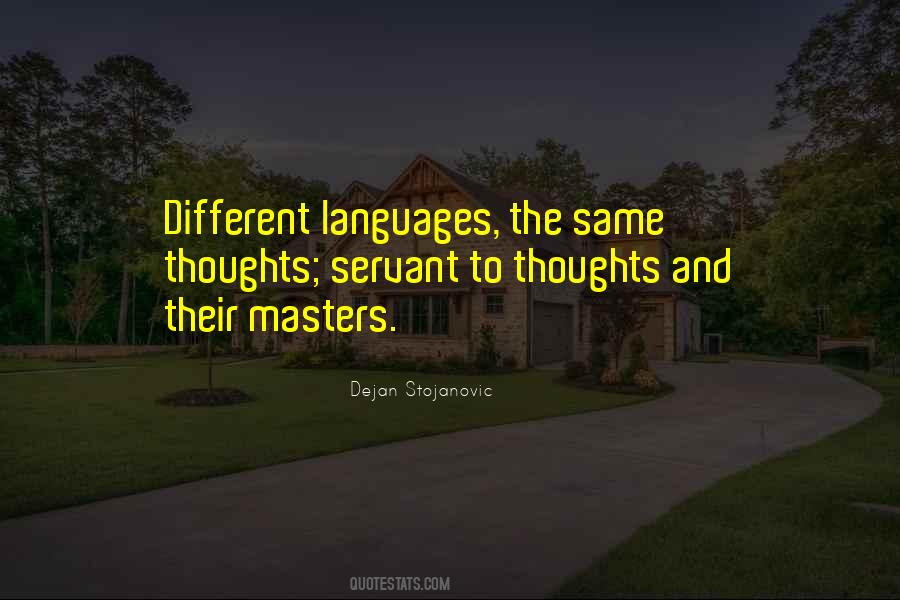 #78. The same word we love and hate, leaves in different directions, taking different paths. - Author: Dejan Stojanovic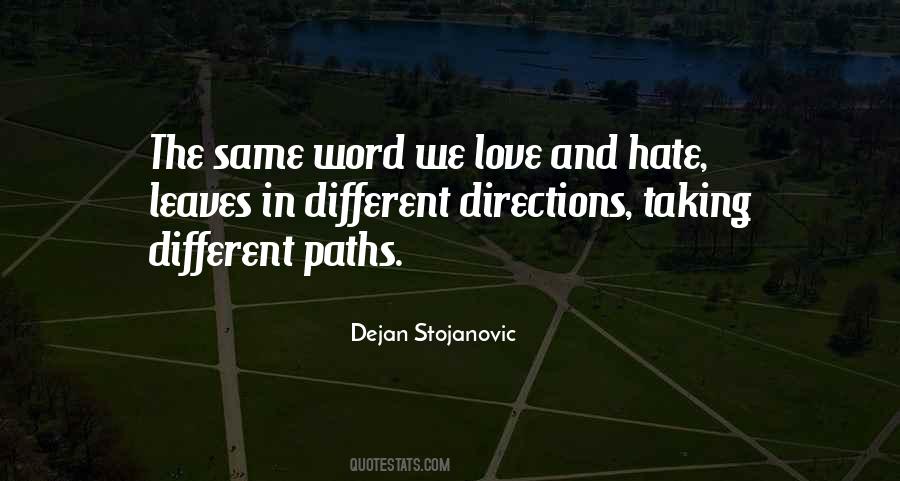 #79. Unborn eternity does not die; existence is dying and falls asleep in the eternity beyond existence. - Author: Dejan Stojanovic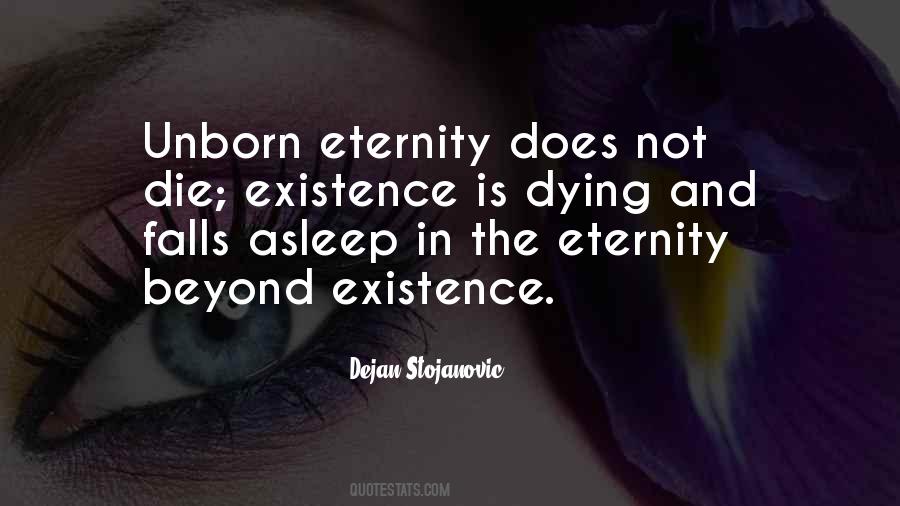 #80. Woe be to him who tries to isolate one department of knowledge from the rest. All science is one: language, literature and history, physics, mathematics and philosophy; subjects which seem the most remote from one another are in reality connected, or rather they all form a single system. - Author: Jules Michelet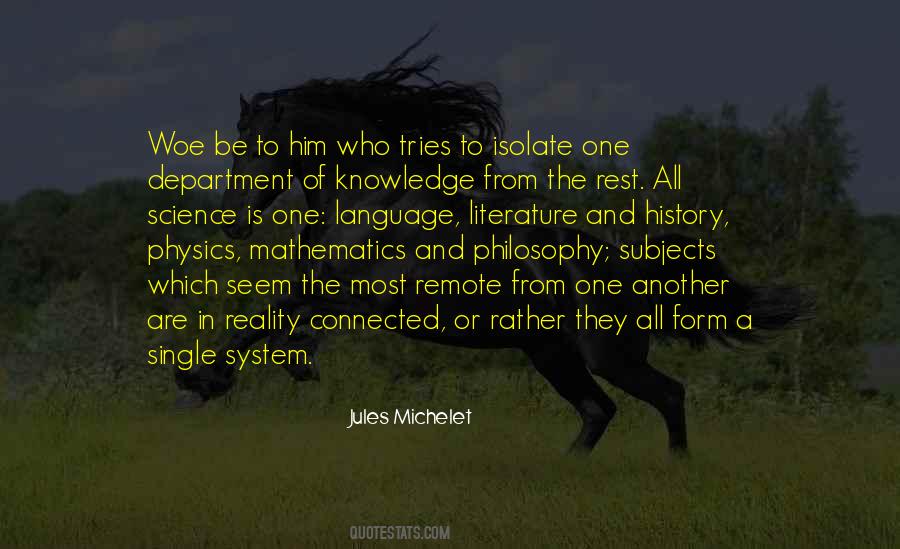 #81. Arrival in the world is really a departure and that, which we call departure, is only a return. - Author: Dejan Stojanovic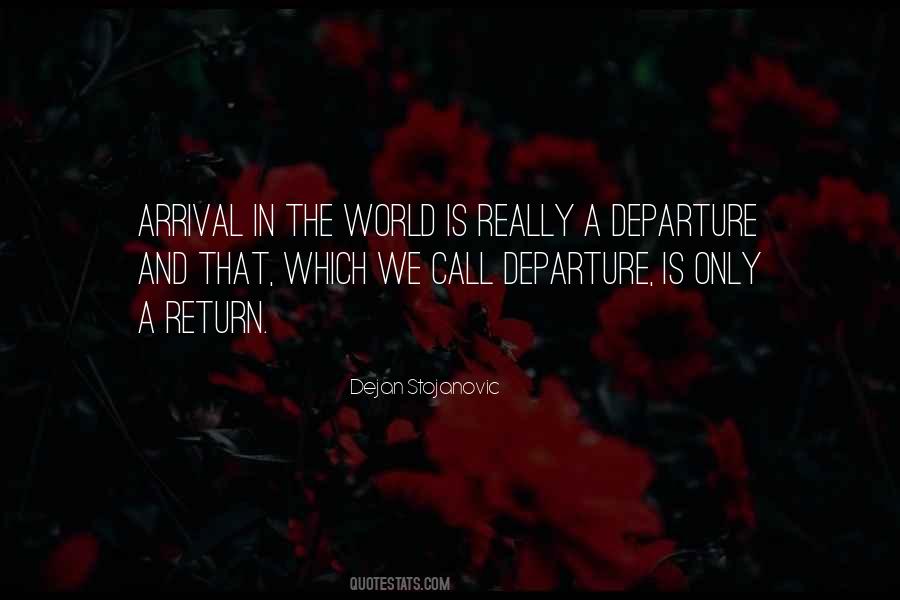 #82. For there is in mankind an unfortunate propensity to make themselves, their views and their works, the measure of excellence in every thing whatsoever - Author: Edmund Burke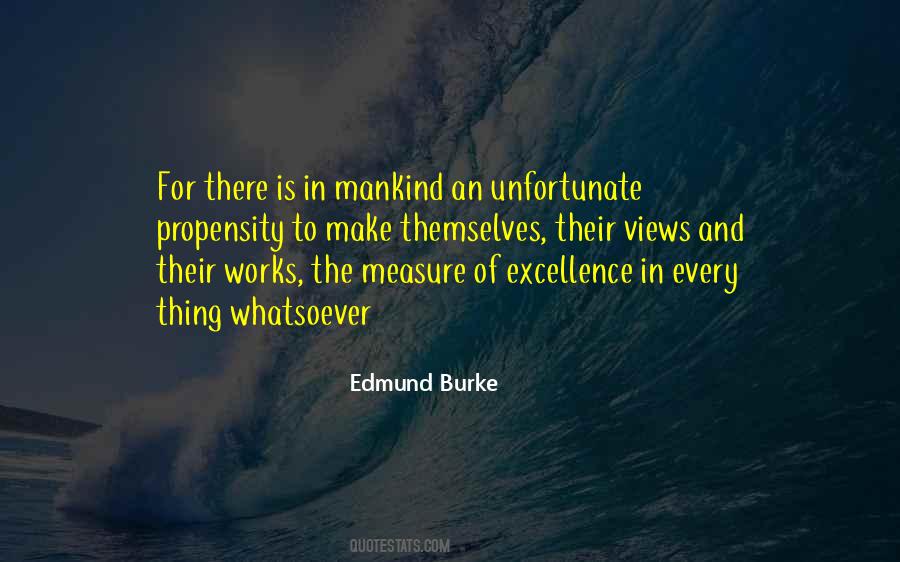 #83. The literature of the immediate future will inevitably turn away from painting, whether respectably realistic or modern, and from daily life, whether old or the very latest and revolutionary, and turn to artistically realized philosophy. - Author: Yevgeny Zamyatin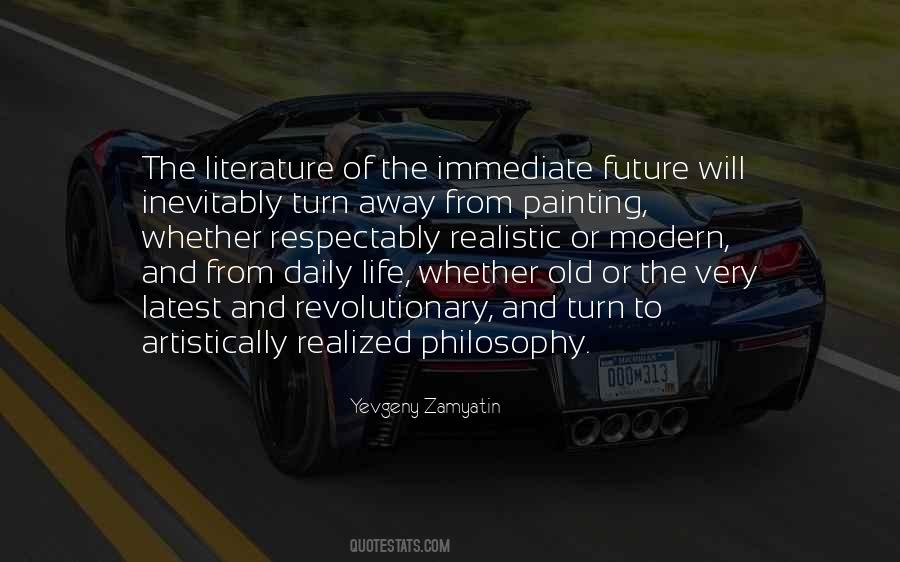 #84. The world is God's salvation. - Author: Dejan Stojanovic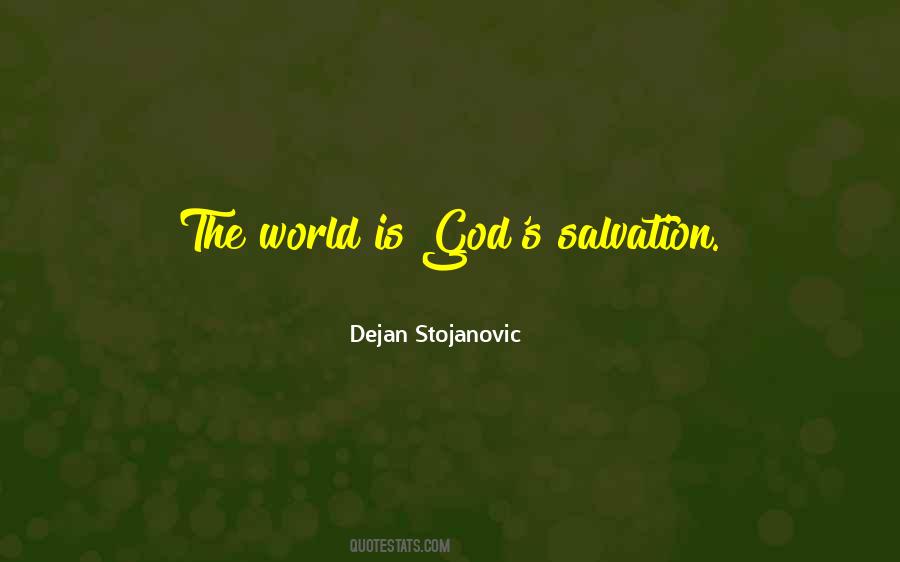 Famous Authors
Popular Topics