Liege Famous Quotes & Sayings
List of top 30 famous quotes and sayings about liege to read and share with friends on your Facebook, Twitter, blogs.
Top 30 Quotes About Liege
#1. Raysel, you told me yourself that your father wasn't my liege anymore. I don't have to obey his wishes, spoken or unspoken, and so I can finally say this: go drown yourself, you self-righteous little bitch. - Author: Seanan McGuire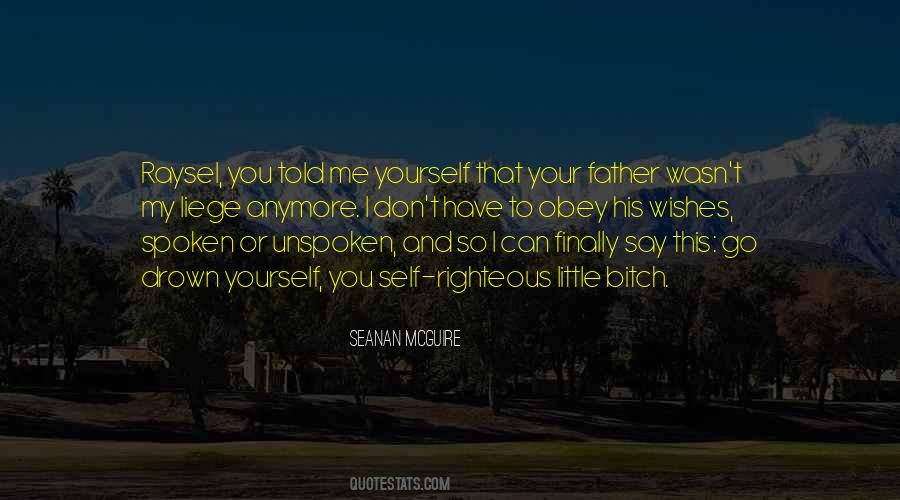 #2. A sworn sworn owes his liege our service and obedience, but this is madness. - Author: George R R Martin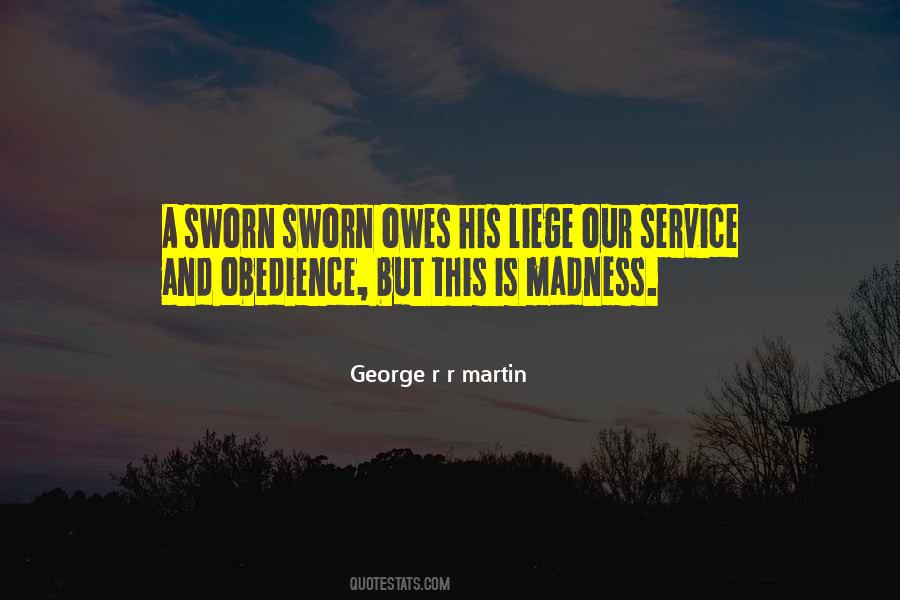 #3. History is a series of difficult choices. The only reason there's anything left of the human race, the only reason we're still here is because men like me made those difficult choices - Author: Iain S. Thomas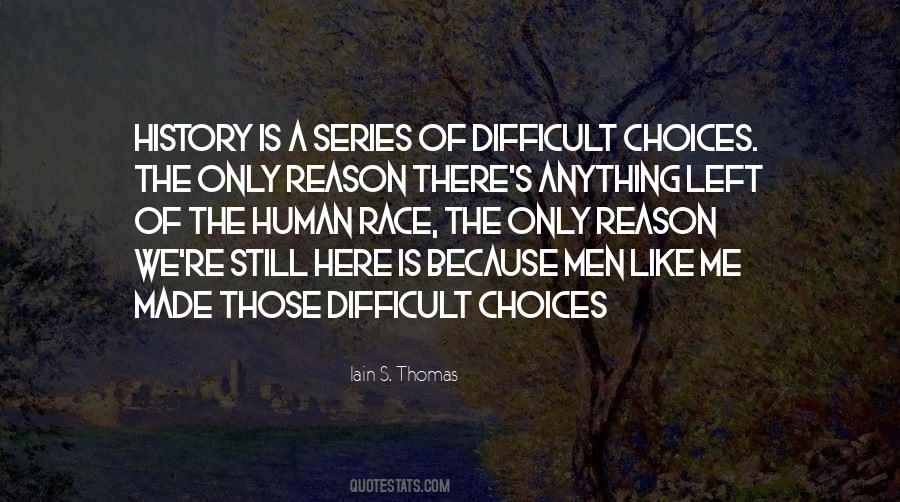 #4. Investing Our Time To EMPOWER Children Today ... Will Make A Better HUMANITY Tomorrow! - Author: Timothy Pina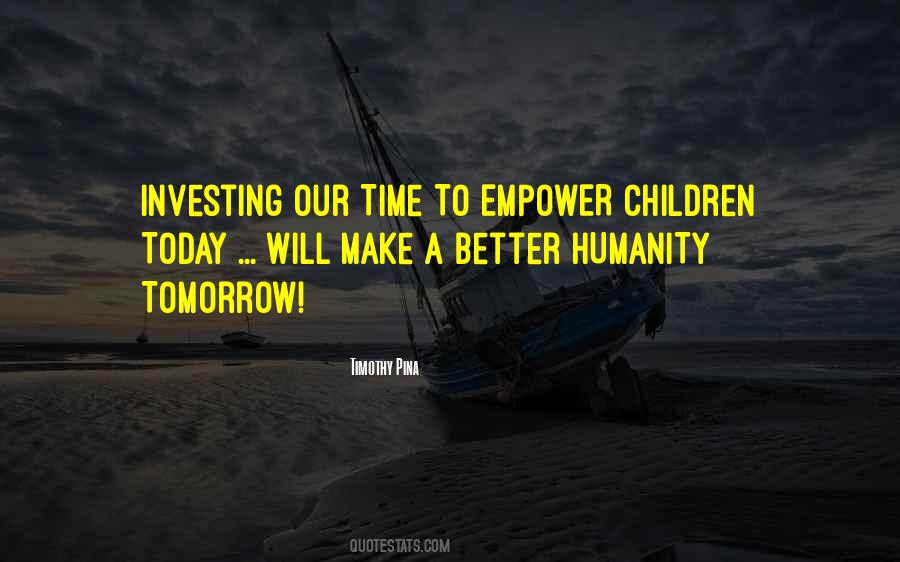 #5. How readily our thoughts swarm upon a new object, lifting it a little way, as ants carry a blade of straw so feverishly, and then leave it. - Author: Virginia Woolf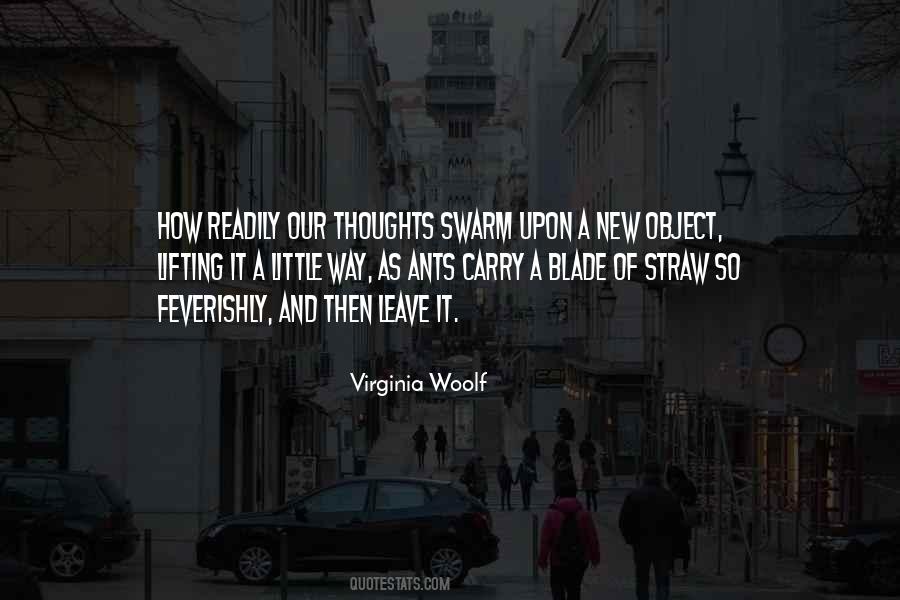 #6. In the thirteenth century, Bishop Henry of Liege had sixty-one children, fourteen of them within twenty-two months, setting perhaps a record of clerical philoprogenitiveness. - Author: Morris Bishop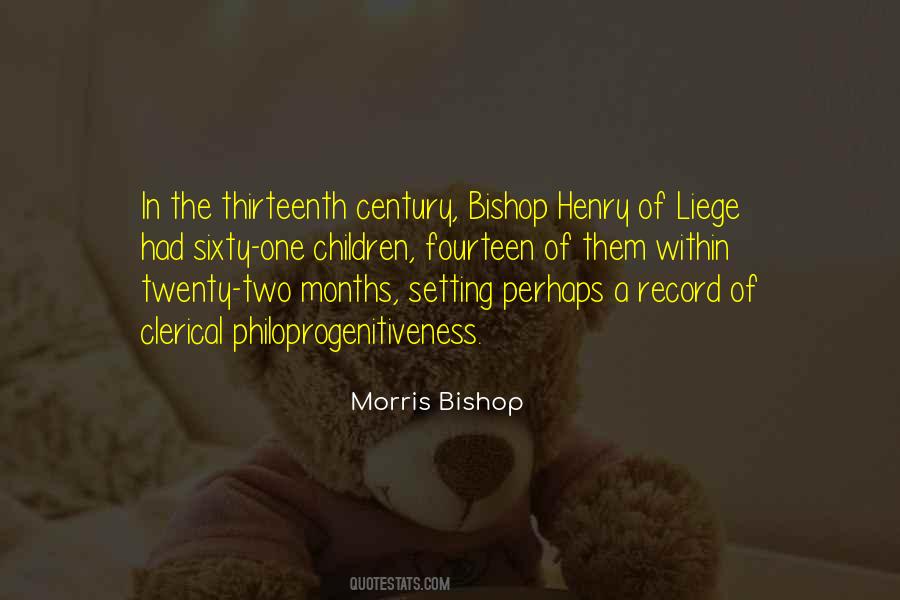 #7. I predict a long reign ahead of you. Years of being referred to as Your Majesty, Your Grace, Your Excellence, My Liege, My Queen, My Lovely." "I don't think that last one is a formal title," I said. "It should be. - Author: Amanda Hocking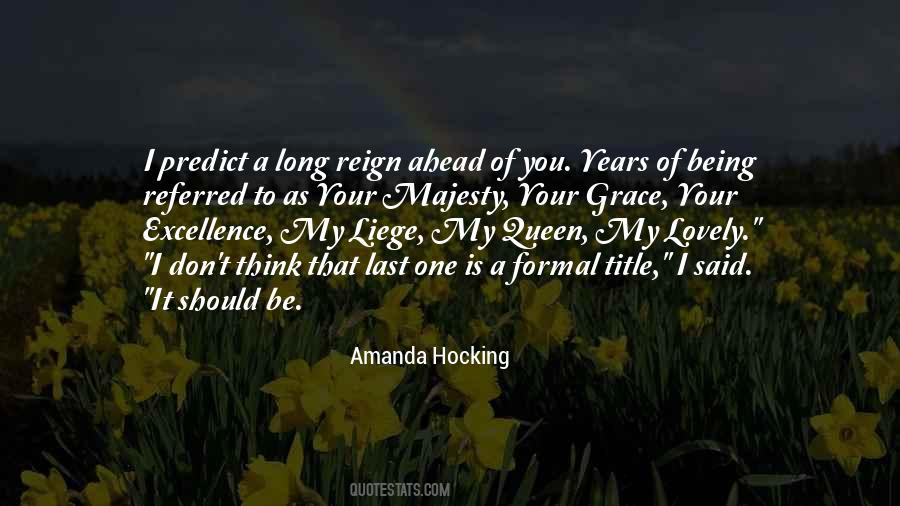 #8. What kind of an animal would do such a thing? The old me, I think. *** - Author: Kurt Vonnegut Jr.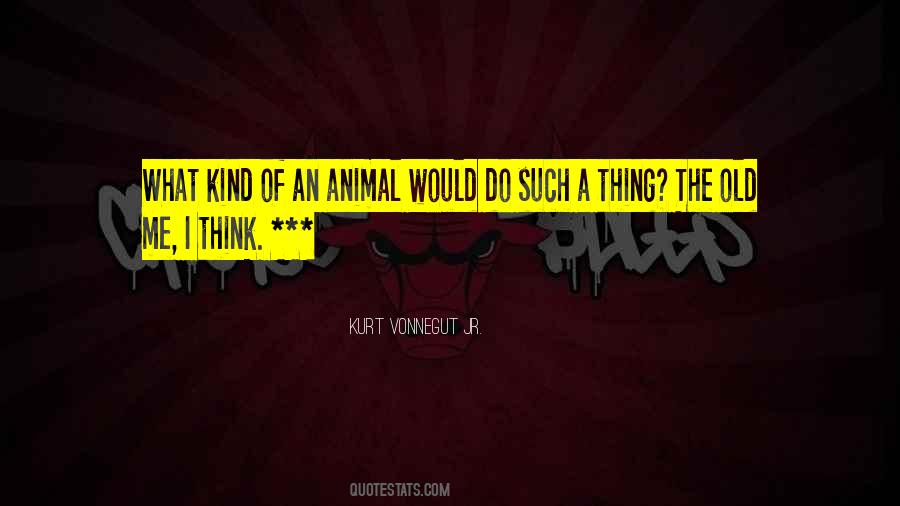 #9. This is the owner of Dark Haven. Master Xavier. Call him 'my liege.'"
Xavier sighed. He had no idea who'd first given him that title, but the submissives took such delight in it, he'd allowed it to continue. - Author: Cherise Sinclair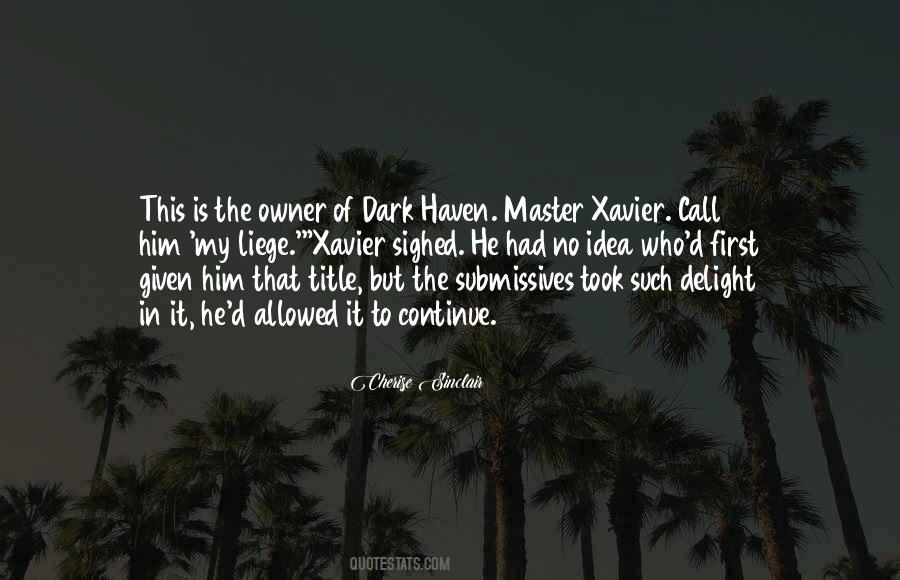 #10. If it looks right, it is right. - Author: Dorothy Draper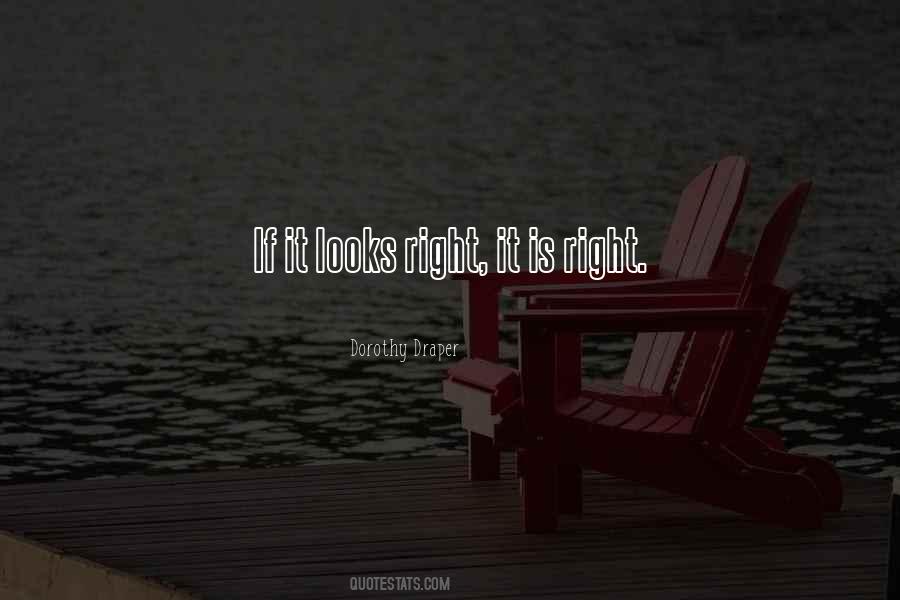 #11. And then his voice echoed through my head. Merit.
He silently called my name, even as he stood beside her.
Liege? I answered back.
His eyes glinted. Don't call me that.
There is nothing else for me to call you. You are my employer.That is the deal we've struck. - Author: Chloe Neill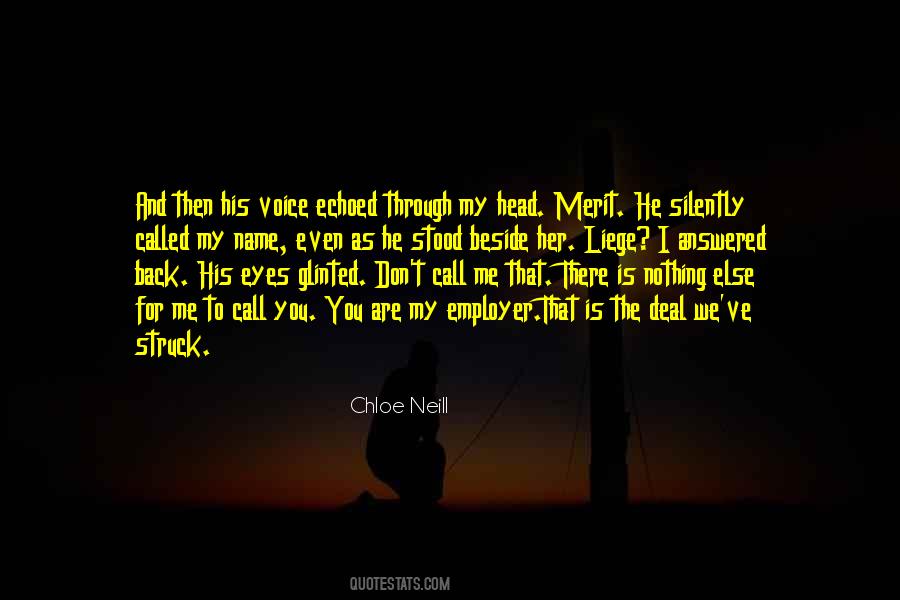 #12. I'll tell you the difference between our countries. Americans think life is serious but not hopeless; the English that life is hopeless but not serious. - Author: Amanda Craig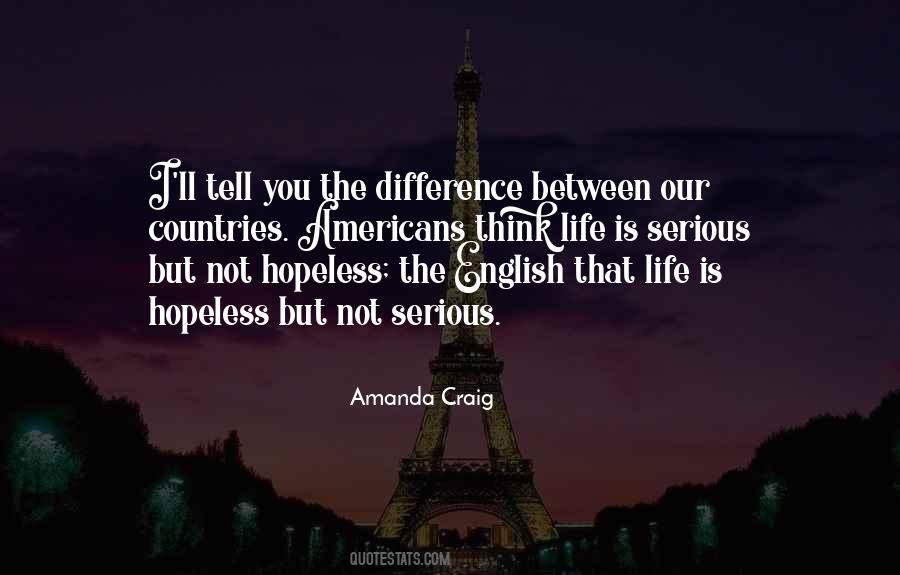 #13. There is something else to be said about this immediate, spontaneous way of working, and that is this: in such moments, one is playing at the game of creation. - Author: Henry Miller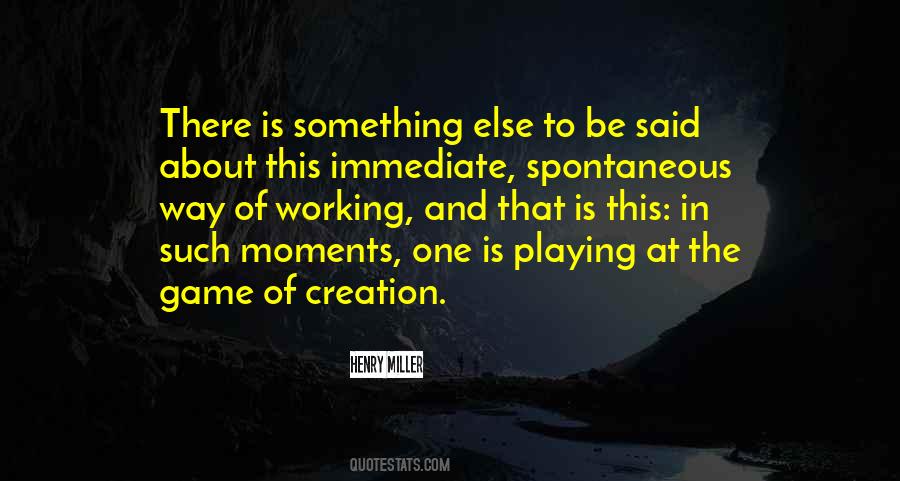 #14. New Rule: All Fox News employees must now refer to President Bush as "my liege". If they are going to treat President Bush like he's an infallible king, they need to start addressing him as if he was an infallible king. And they can do this by addressing him as "my liege". - Author: Bill Maher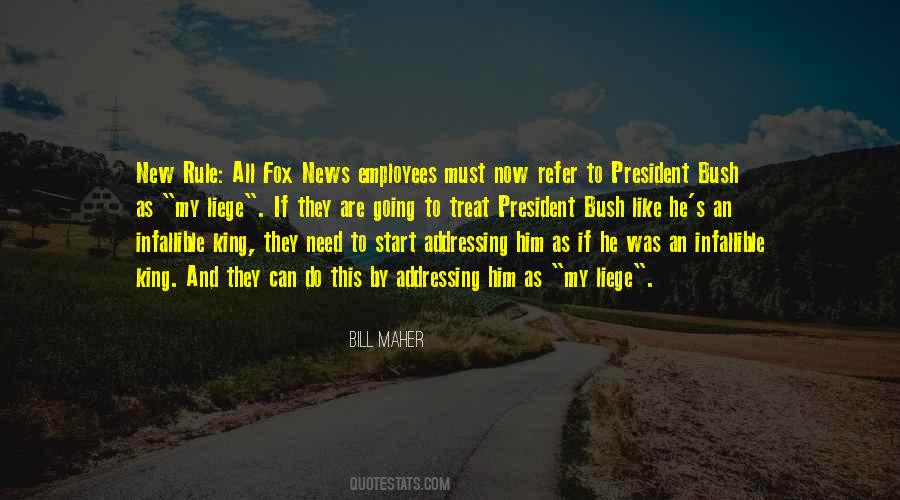 #15. Self-love, my liege, is not so vile a sin, as self-neglecting. - Author: William Shakespeare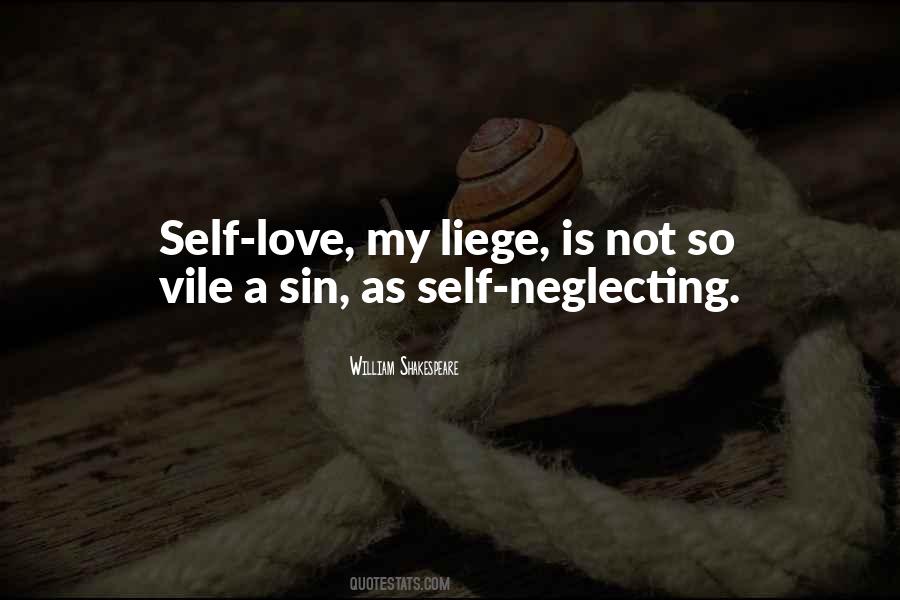 #16. My liege, and madam, to expostulate What majesty should be, what duty is, Why day is day, night night, and time is time, Were nothing but to waste night, day and time. Therefore, since brevity is the soul of wit, And tediousness the limbs and outward flourishes, I will be brief. - Author: William Shakespeare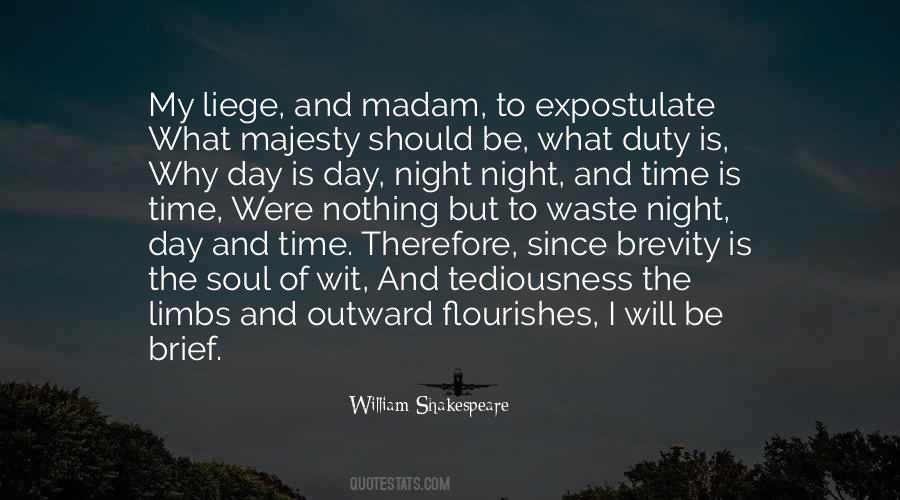 #17. If I weren't doing what I'm doing now, the actress thing, the star business, if you want to call it that, whatever it is, I'd be in an asylum. I'm sure of it. - Author: Mia Farrow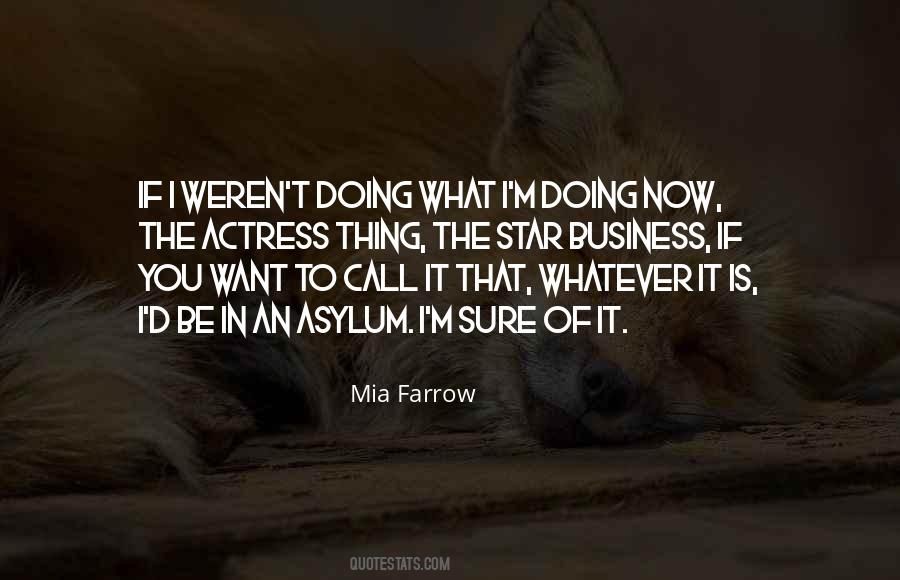 #18. Liege," I said deferentially. "She's more obsequious to you than she ever has been to me," Ethan observed with a tilted eyebrow. "Better leadership skills," Malik said with a smile, - Author: Chloe Neill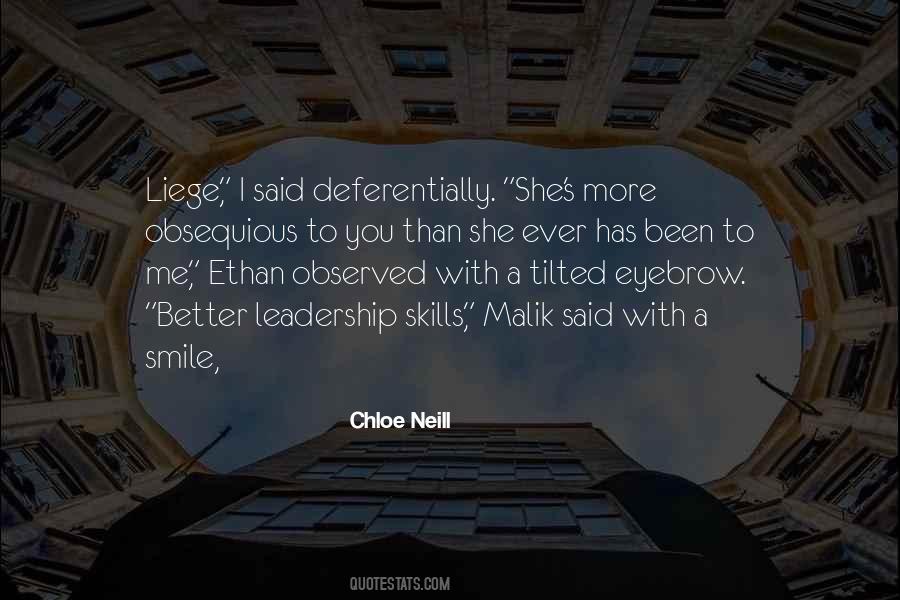 #19. We'll see if she can rise to the occasion, do what needs to be done."
"We'll see if she can manage not to kill her Liege and Master, especially if he continues talking about her like she's not in the room. - Author: Chloe Neill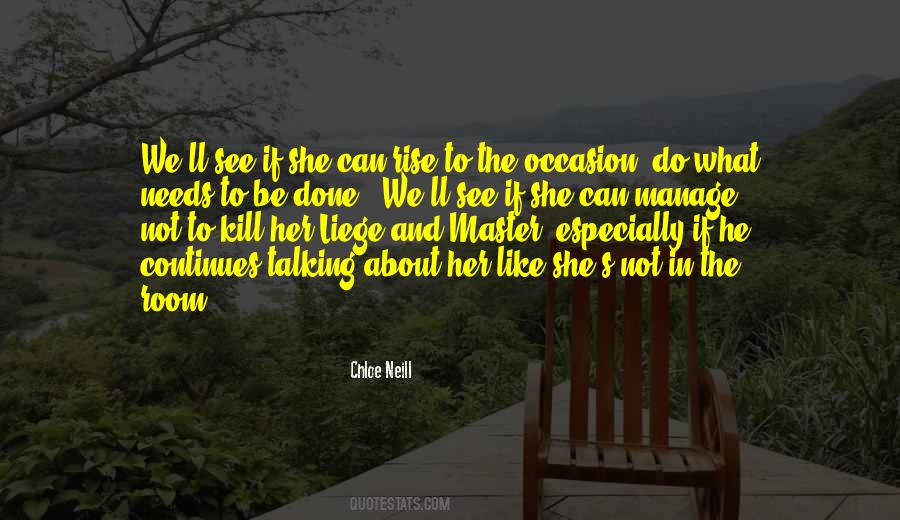 #20. I'll do it because I want to but not because you tell me to! - Author: Betty MacDonald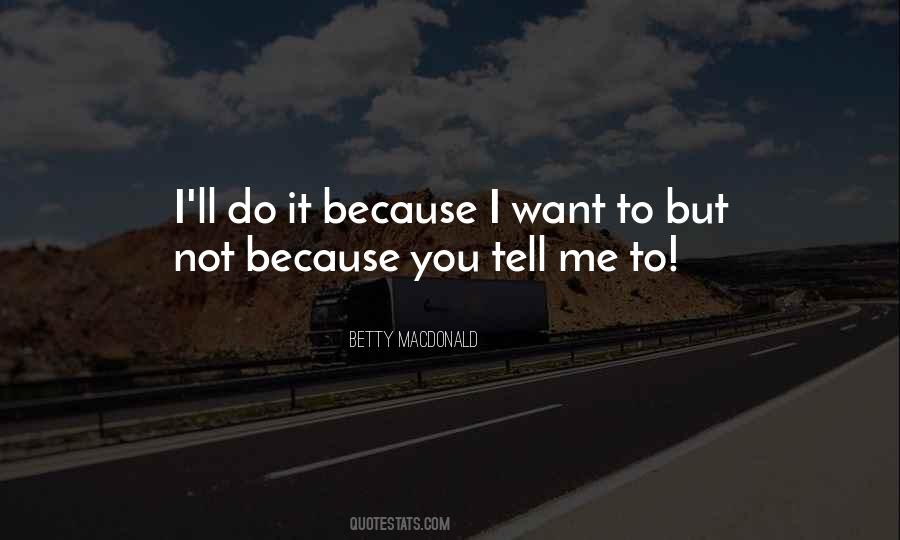 #21. She has a point, Liege."
Ethan clucked his tongue. "Captain of my Guards and he carries the standard of my Sentinel. Oh, how quickly they turn."
"You're first in my heart, Liege. - Author: Chloe Neill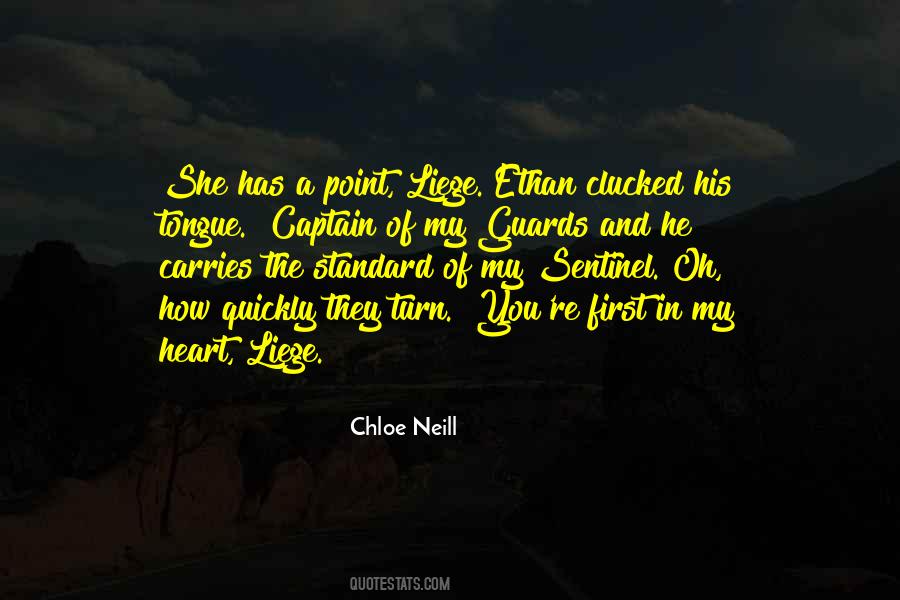 #22. To be honest, I used to hate shopping. I rarely left a store without crying, cursing my body, and swearing under my breath at the fashion industry. - Author: Mary Lambert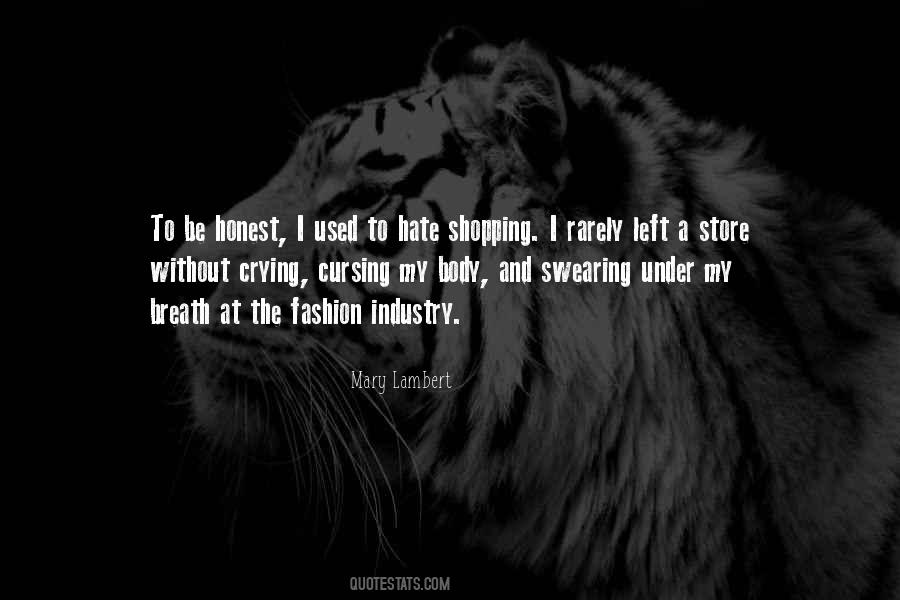 #23. This senior-junior, giant-dwarf, Dan Cupid;
Regent of love-rhymes, lord of folded arms,
The anointed sovereign of sighs and groans,
Liege of all loiterers and malcontents. - Author: William Shakespeare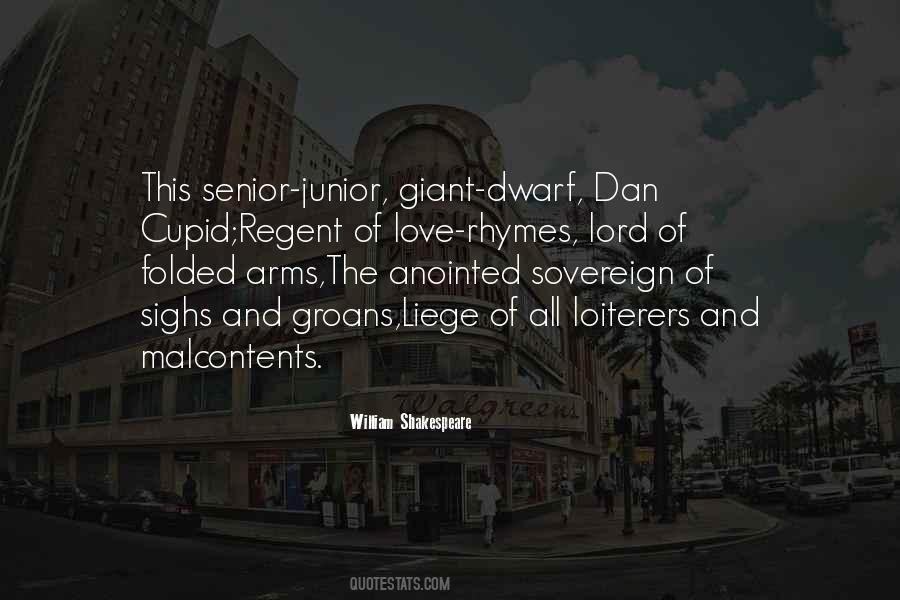 #24. You have to call Darth Sullivan your 'Liege'?"
I grinned. "Only if I expect him to answer. - Author: Chloe Neill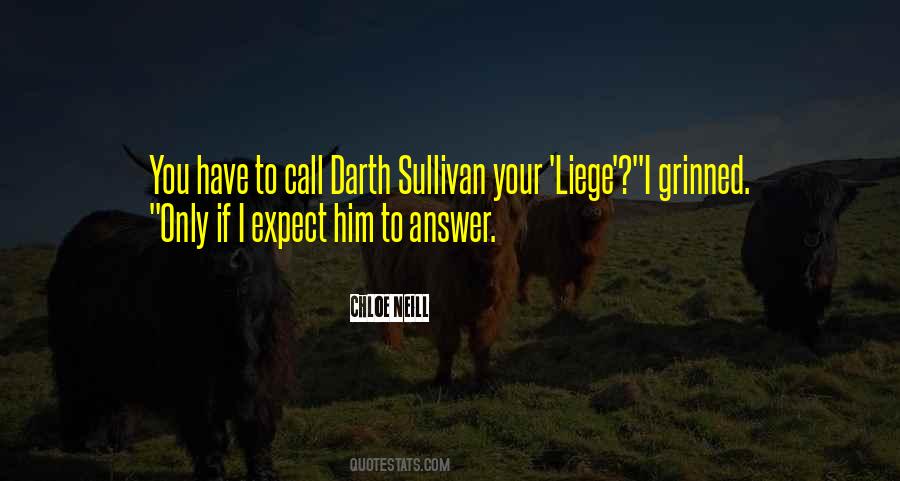 #25. My father once told me that some men are not worth having," Jon finished. "A
bannerman who is brutal or unjust dishonors his liege lord as well as himself. - Author: George R R Martin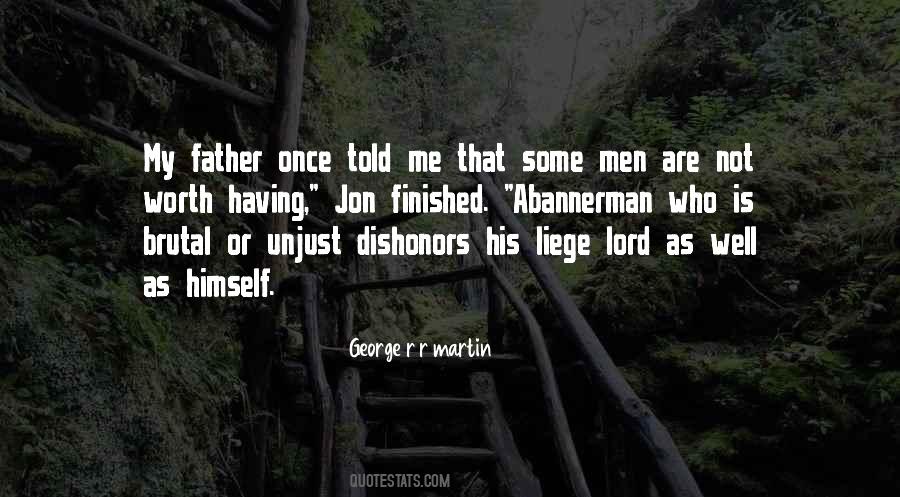 #26. No one would speak, so Terence took a deep breath, let it out slowly, and said, "My liege?"
"Yes, Terence?"
"Twenty years ago I decided I would die for you. I may not be able to do that tomorrow, but if I can't, I can at least die beside you. - Author: Gerald Morris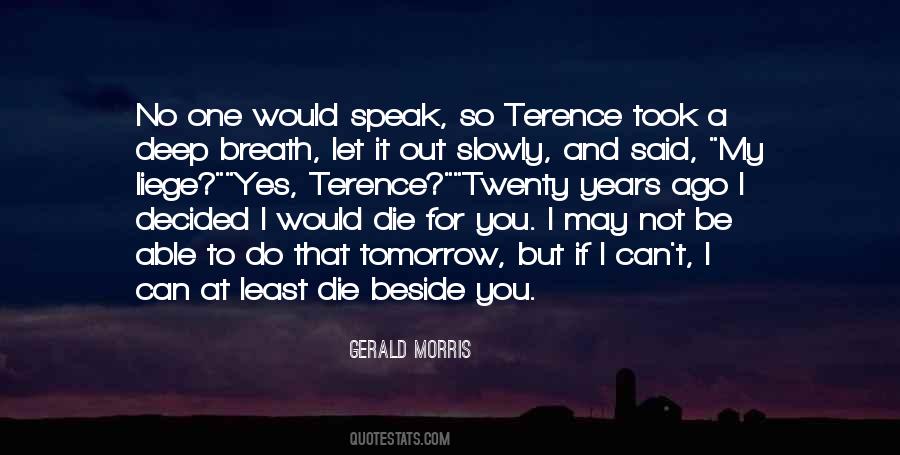 #27. I am one, my liege,
Whom the vile blows and buffets of the world
Have so incensed that I am reckless what
I do to spite the world. - Author: William Shakespeare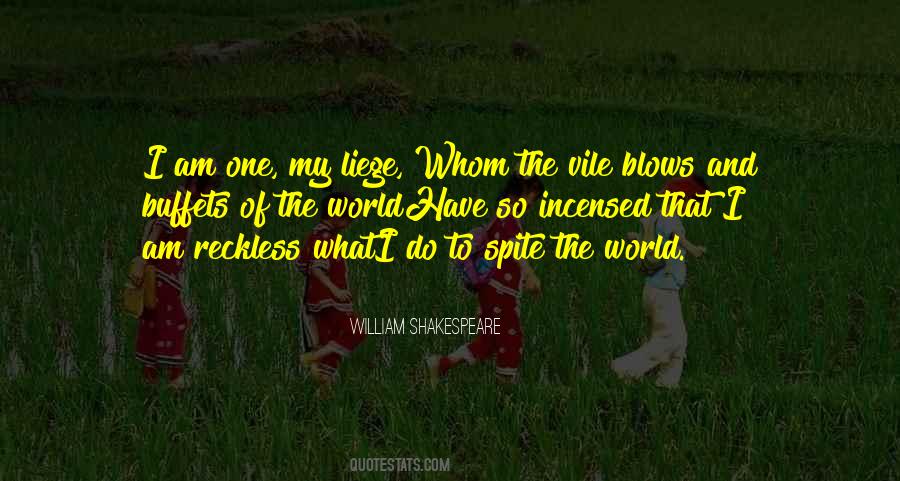 #28. The flock mirror the madness of their liege. - Author: Poppet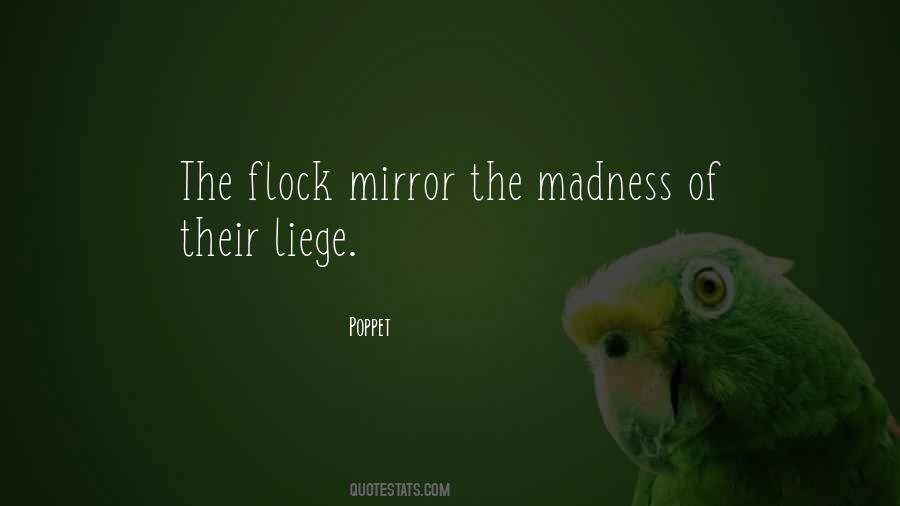 #29. Rubbish. The Taj Mahal is only a hundred eighty-six square feet. This house has twenty-five thousand."
I stared at him blankly.
"I was kidding," he said.
I stared at him blankly.
"All right, I wasn't kidding. Let's go, shall we.?"
"After you, my liege. - Author: Michelle Hodkin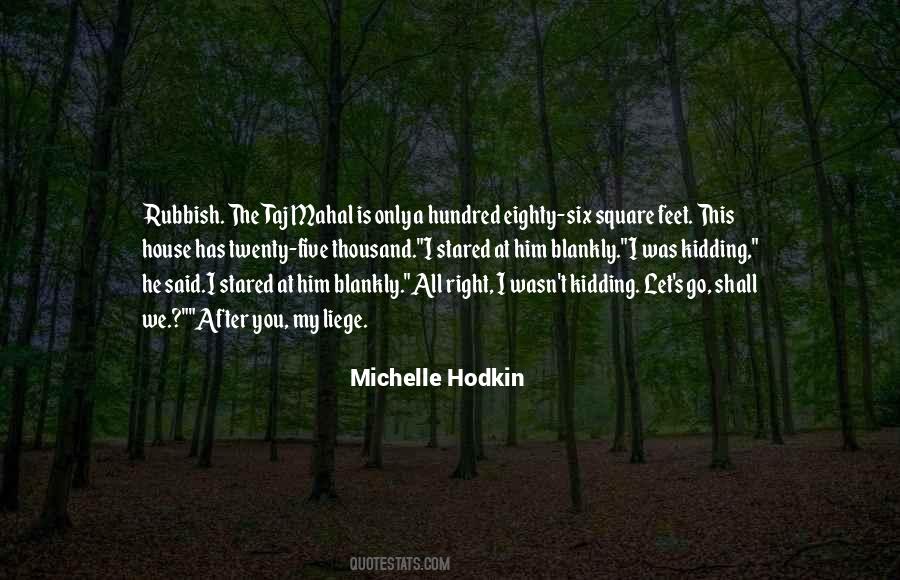 #30. God's will! my liege, would you and I alone, Without more help, could fight this royal battle! - Author: William Shakespeare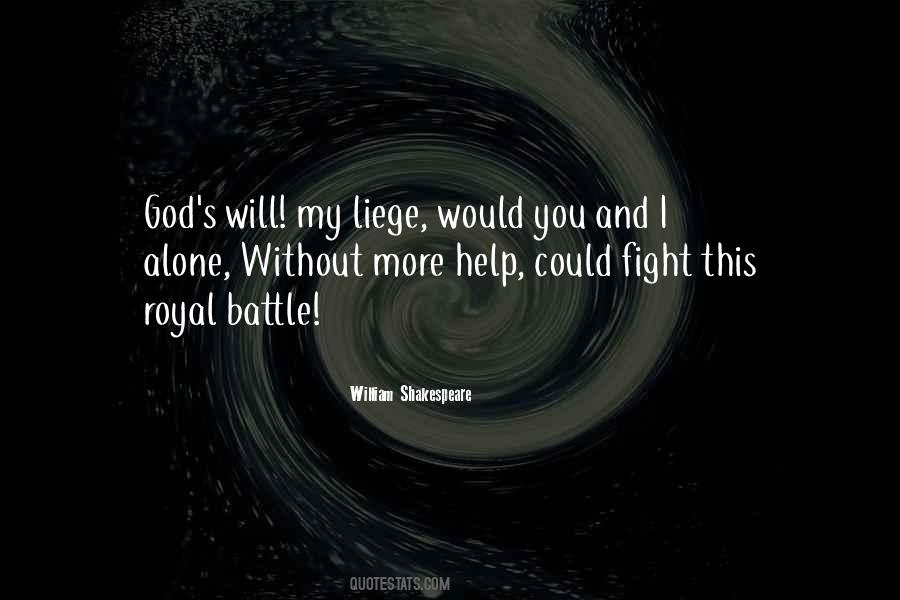 Famous Authors
Popular Topics