List of top 22 famous quotes and sayings about knives and forks to read and share with friends on your Facebook, Twitter, blogs.
Top 22 Quotes About Knives And Forks
#1. It is not that Christ is superior to Allah, not that Allah is everything and Brahma is nothing, but it is the same one whom you call either Brahma or Allah, or Almighty, or by a hundred other names. The names are different but God is one and the same.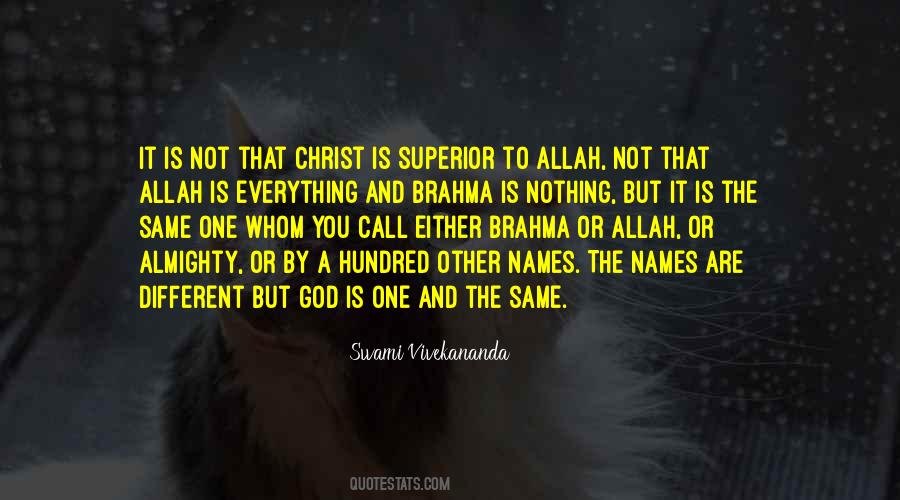 #2. So many knives and forks and spoons were not meant for a human being but for a centipede ...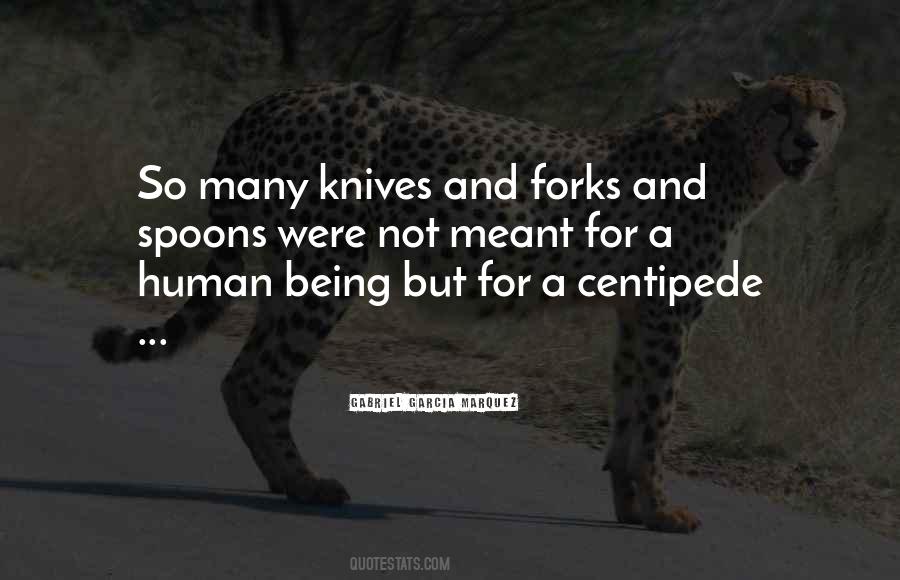 #3. He makes a gesture, designed to impersonate frankness.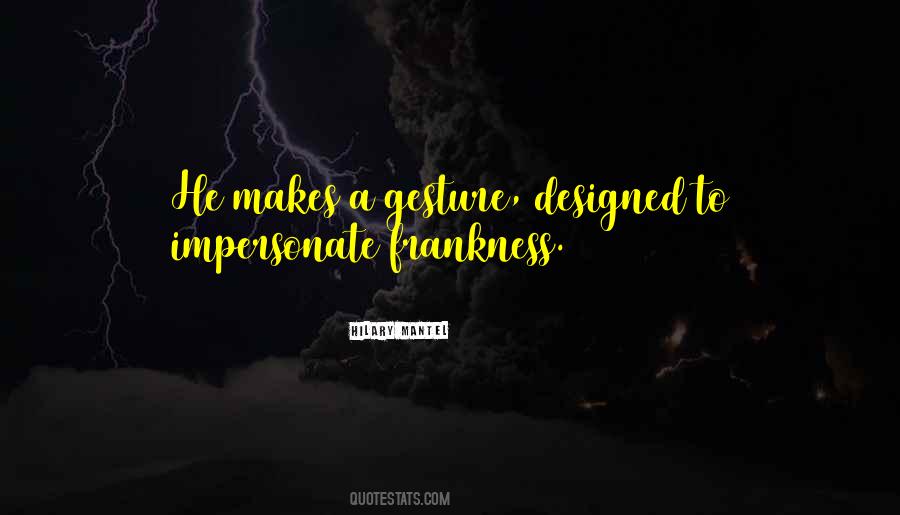 #4. McDonald's revolutionized fast food. They introduced a way to eat food without knives, forks or plates. Most fast foods can be eaten while steering the wheel of a car and the restaurants are usually drive through.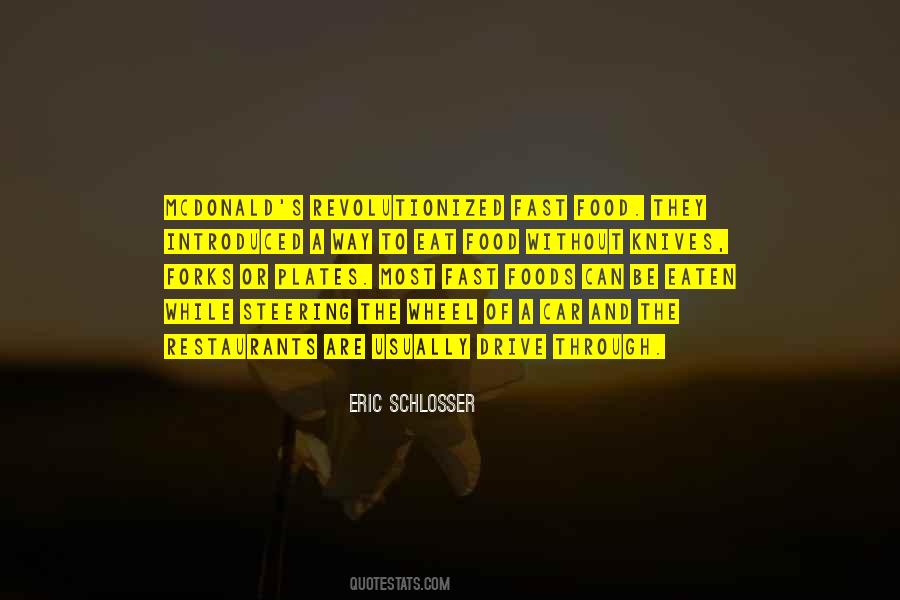 #5. At mealtime a very broad cloth is laid on the trestle table in the solar. to facilitate service, places are set along one side only. On that side the cloth falls to the floor, doubling as a communal napkin...there are several kinds of knives...but no forks.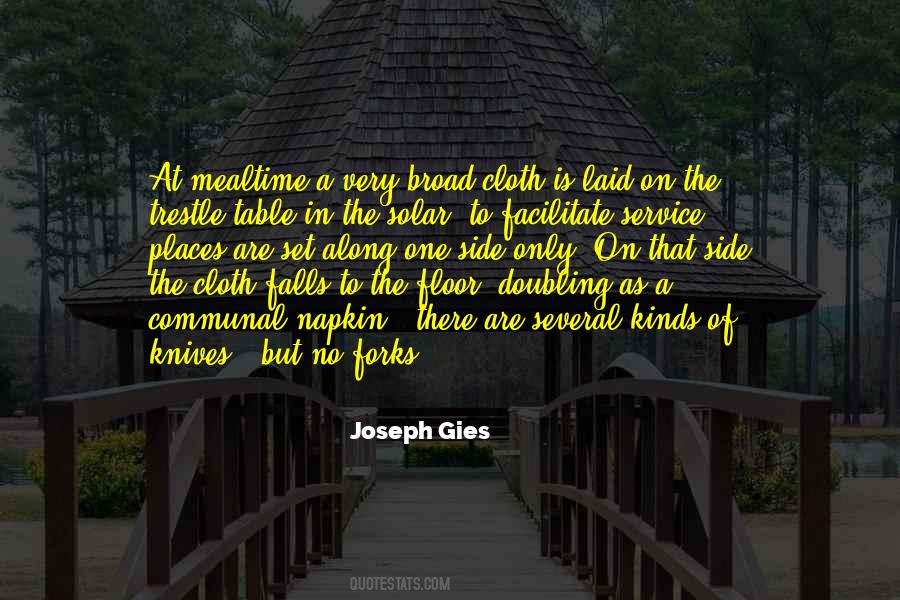 #6. A lot of people don't have much food on their table. But they got a lot of forks 'n knives. And they got to cut somethin'.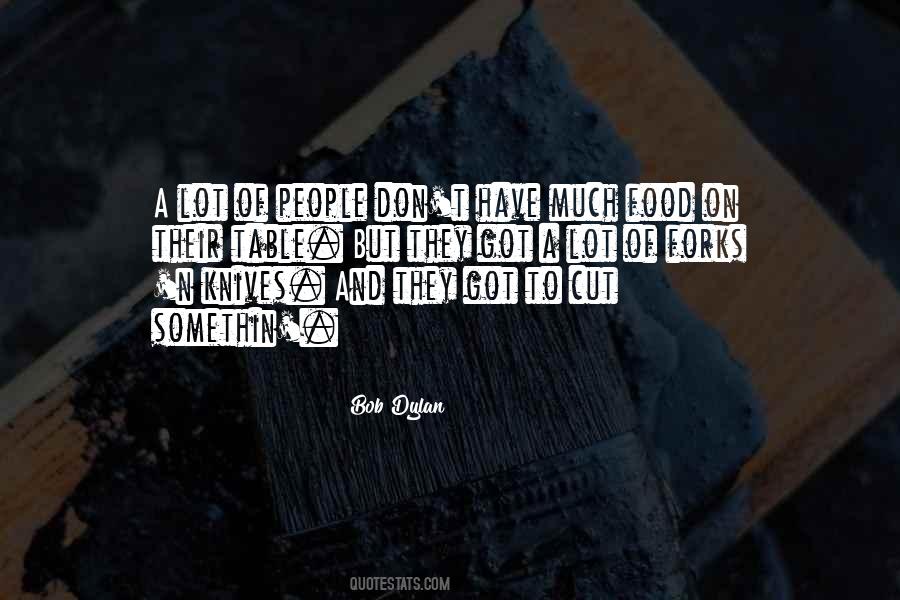 #7. For decades, the violence in the Middle East has claimed a multitude of innocent civilian victims: Men, women and children, Arab and Israeli.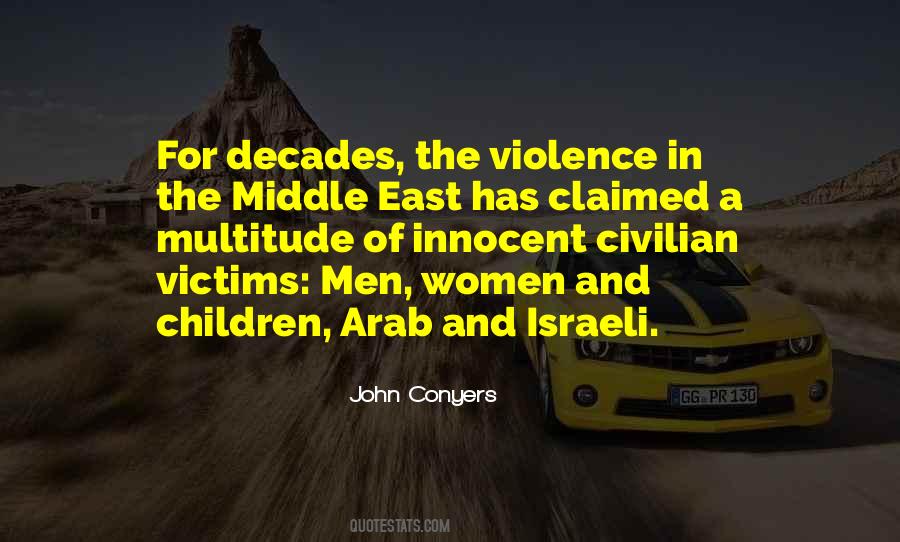 #8. This table is a pigeon trap. A dozen different forks and knives and spoons. Four different goblets. All of them just waiting to be knocked over or misapplied and mishandled. It's a wonder anyone is ever tempted to eat.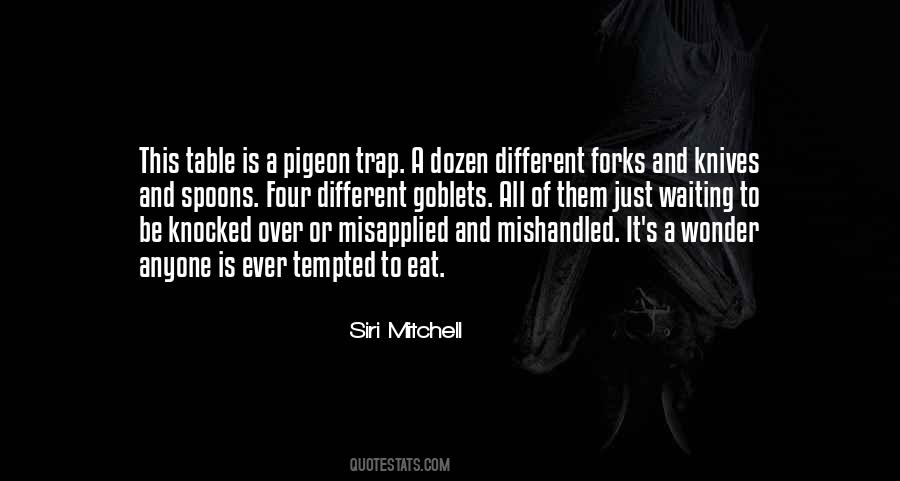 #9. My mother was a waitress in a Lyons Corner House, but she married up. She was keen on bettering herself. She taught me how to use the right knives and forks and behave properly.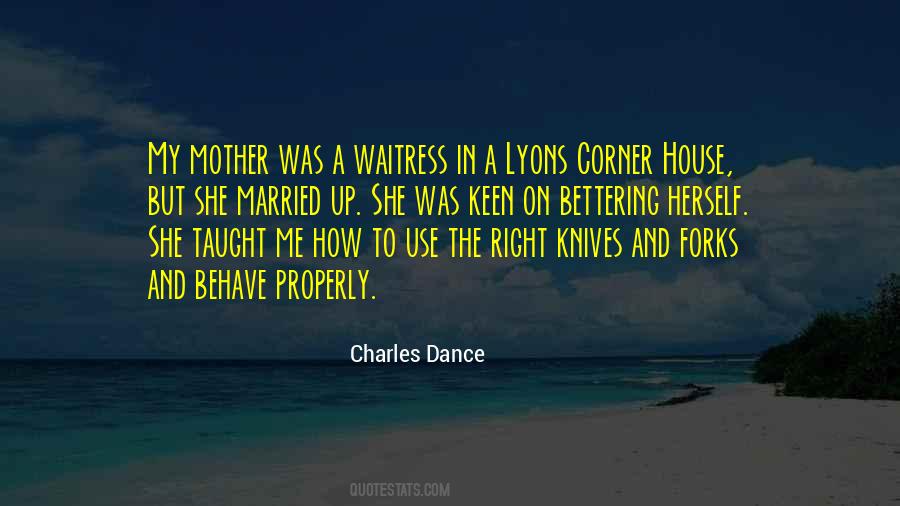 #10. They all believed that ideas are not "out there" waiting to be discovered, but are tools - like forks and knives and microchips - that people devise to cope with the world in which they find themselves.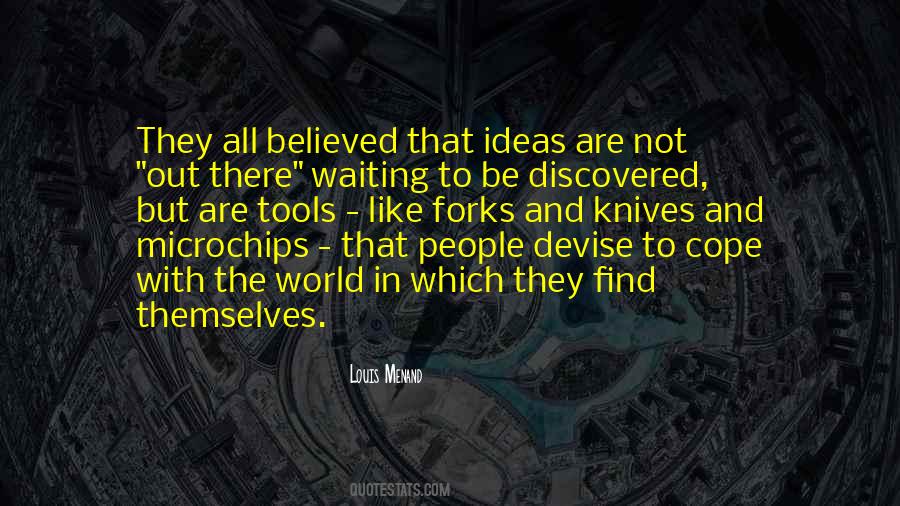 #11. Even the knives and forks had a social clatter as they went on to the table; and the chicken and ham had a cheerful and joyous fizzle in the pan, as if they rather enjoyed being cooked than otherwise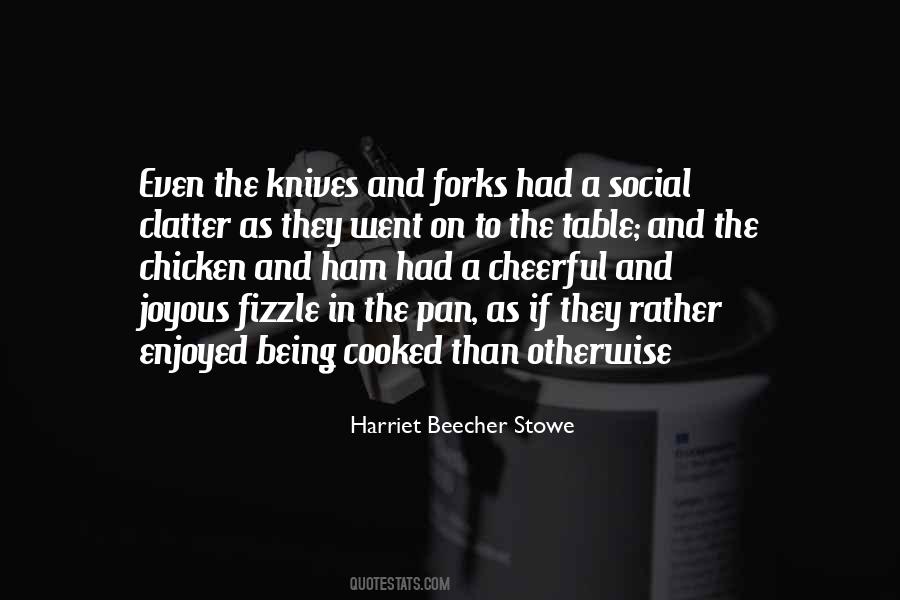 #12. All desire the gifts of God, but they do not desire God.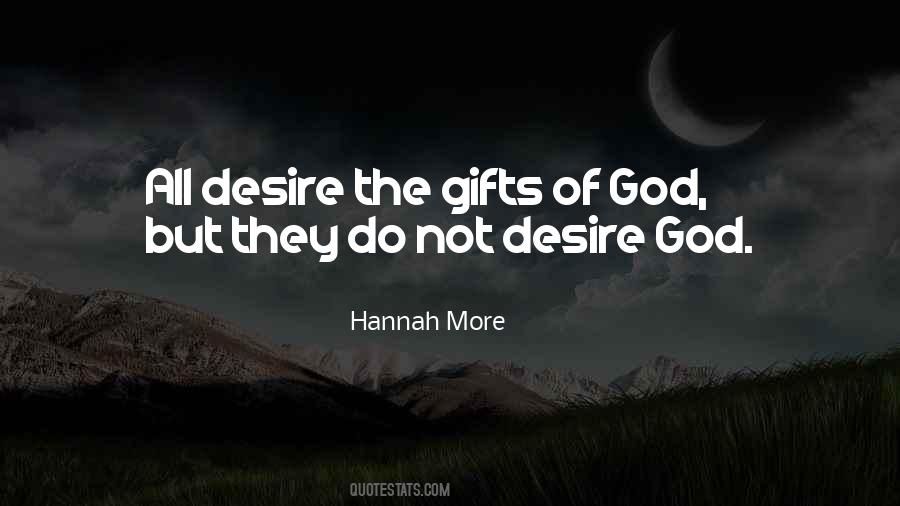 #13. In the 1860s, Emperor Napoleon III of France commissioned aluminium cutlery to be laid out for his most distinguished guests. Less important visitors had to make do with the gold knives and forks.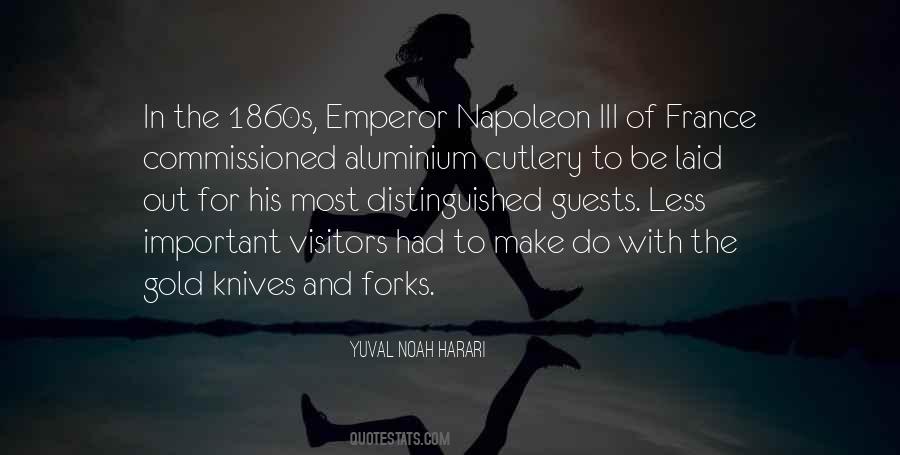 #14. I may be small, but I've got friends that make me ten feet tall.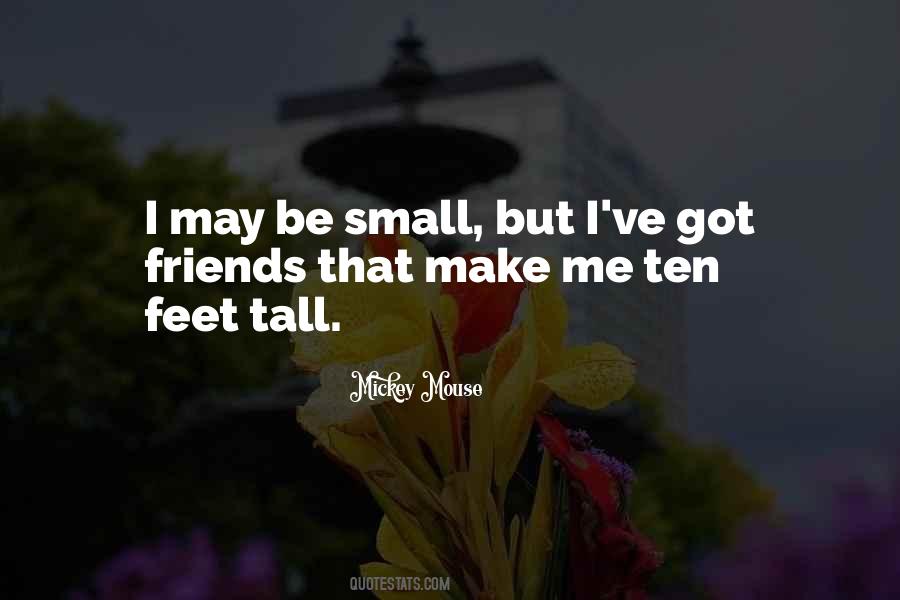 #15. If you see someone lying out knives and forks consistently, but then one day those knives and forks become weapons you're not sure if he does that as a warrior, that's just his thing.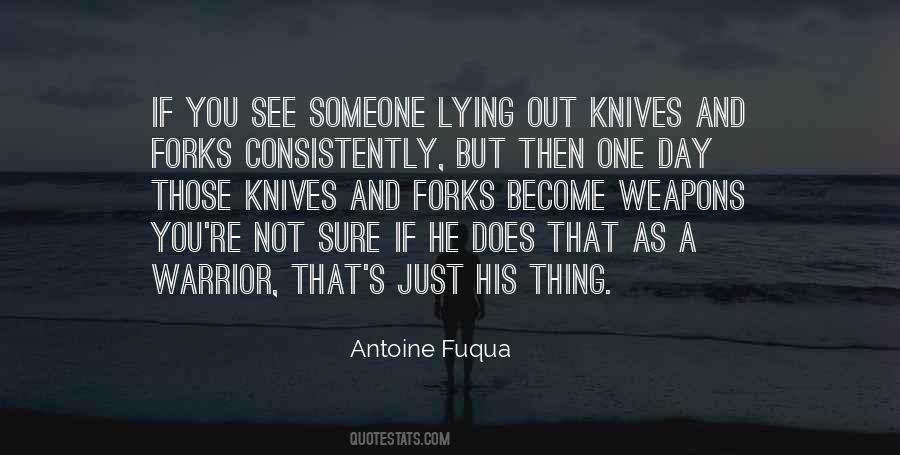 #16. People in West Virginia do have cars. We have indoor plumbing. We even use knives and forks.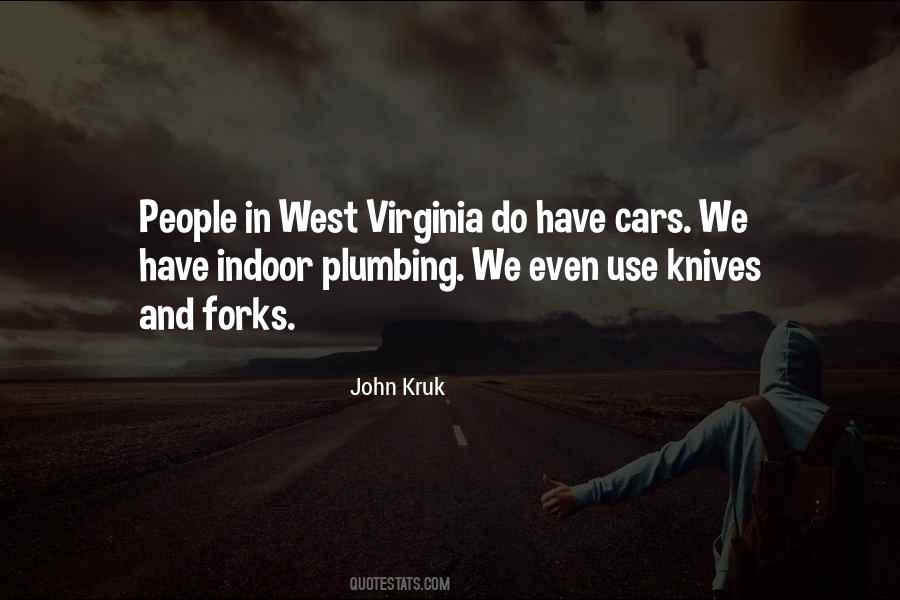 #17. Of all the works of man I like best Those which have been used. The copper pots with their dents and flattened edges The knives and forks whose wooden handles Have been worn away by many hands: such forms Seemed to me the noblest.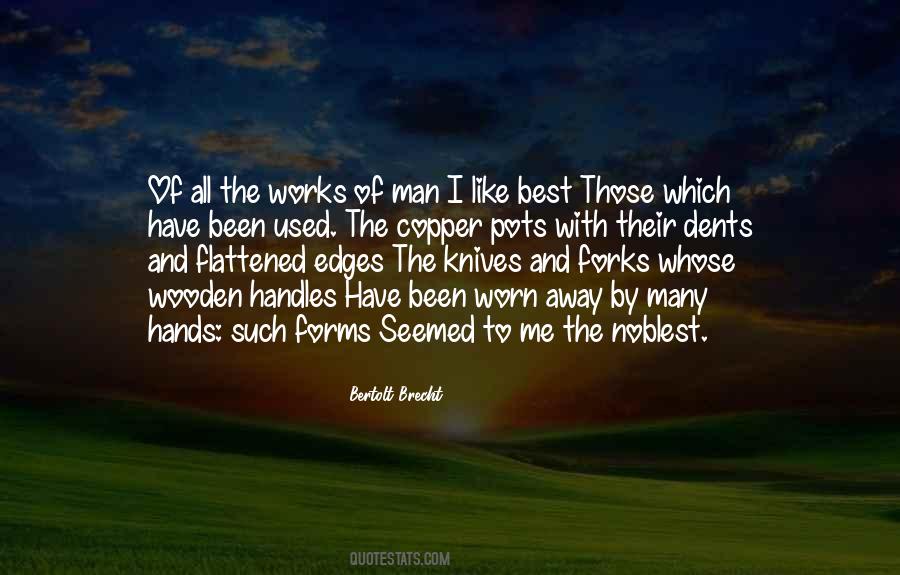 #18. You bought me some forks. And knives. And spoons. Because you love me!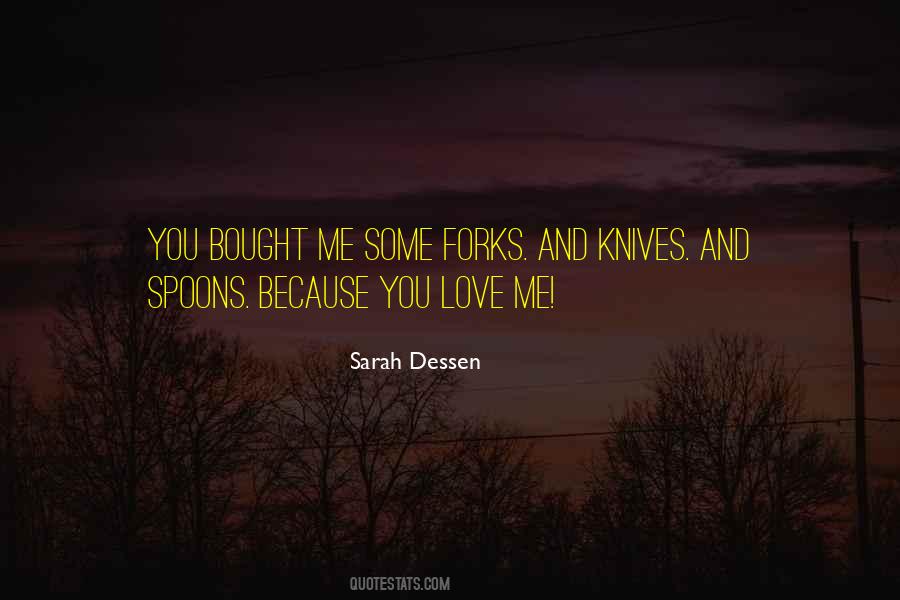 #19. Shoo the sparrow away and get on with supper. This is the first part of my new life strategy.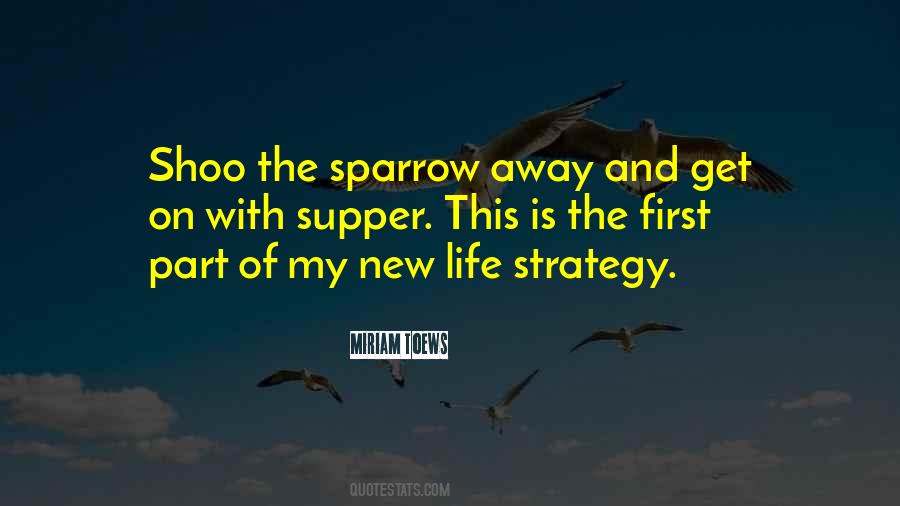 #20. Blunt the knives.
Bend the forks.
Smash the bottles and burn the corks.
Chip the glasses and crack the plates.
That's what Bilbo Baggins hates!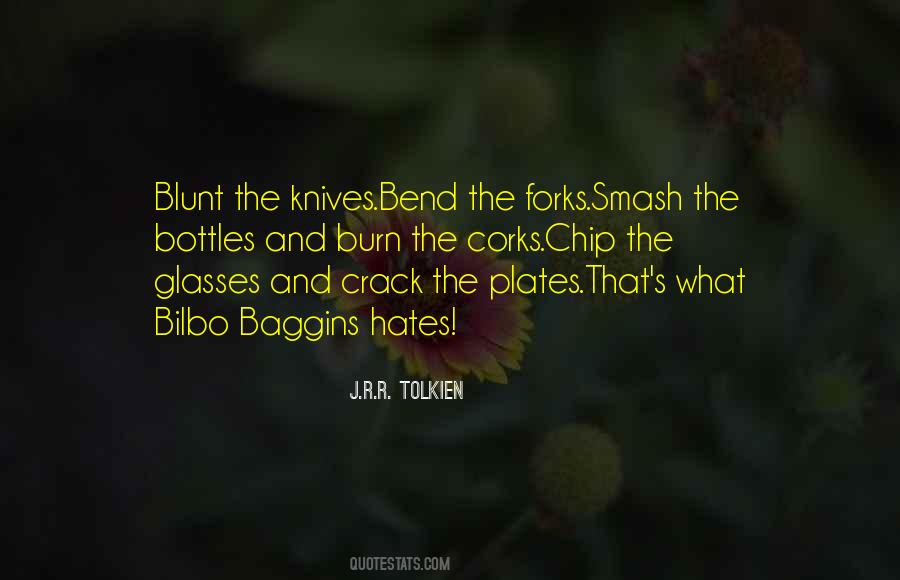 #21. They say fingers were made before forks, and hands before knives.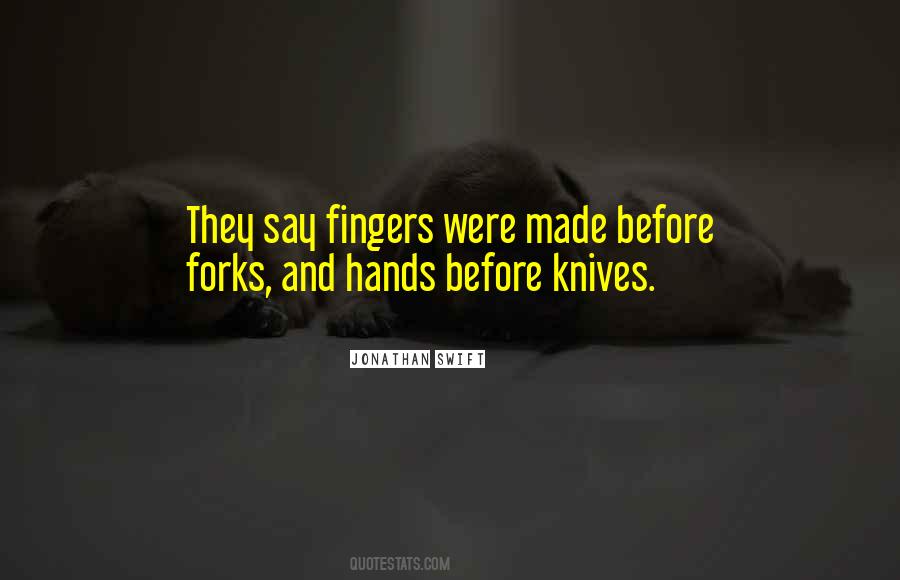 #22. Chopsticks or no chopsticks, it was the Chinese who first used knives and forks.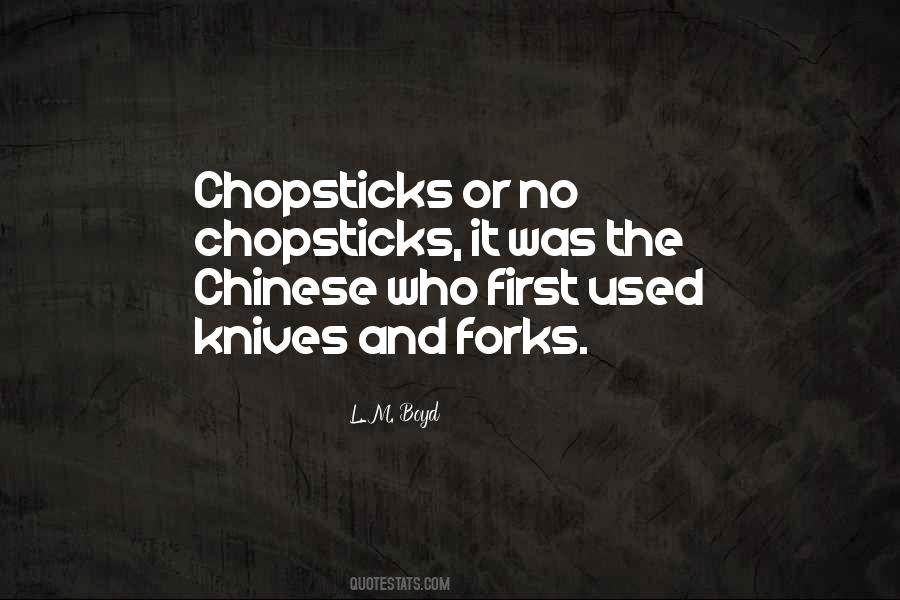 Famous Authors
Popular Topics