Journey Of Self Discovery Famous Quotes & Sayings
List of top 38 famous quotes and sayings about journey of self discovery to read and share with friends on your Facebook, Twitter, blogs.
Top 38 Quotes About Journey Of Self Discovery
#1. There is of course a deep spiritual need which the pilgrimage seems to satisfy, particularly for those hardy enough to tackle the journey on foot. - Author: Edwin Mullins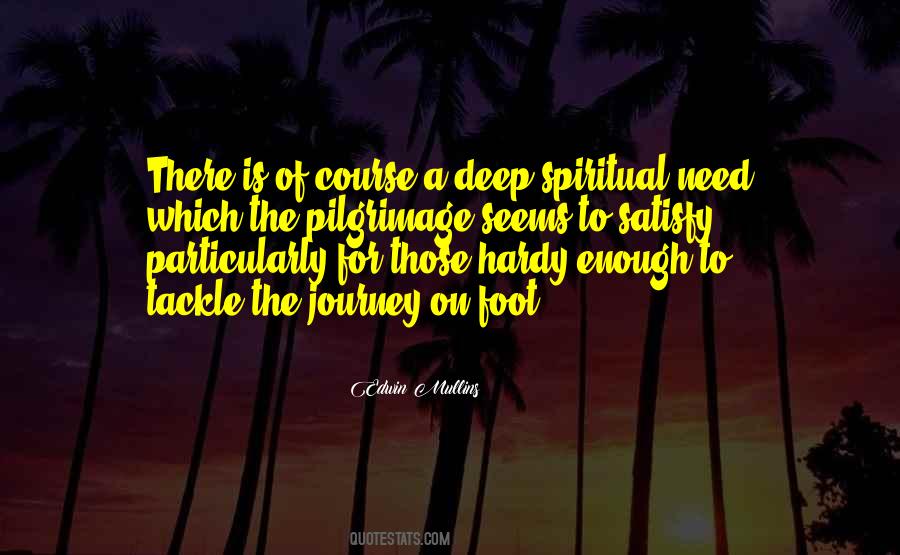 #2. All I could think of was the phrase my dad's father used to say to him when I was a kid, "Don't let your alligator mouth overload your hummingbird ass," and I think I'd done just that. - Author: Brynn Myers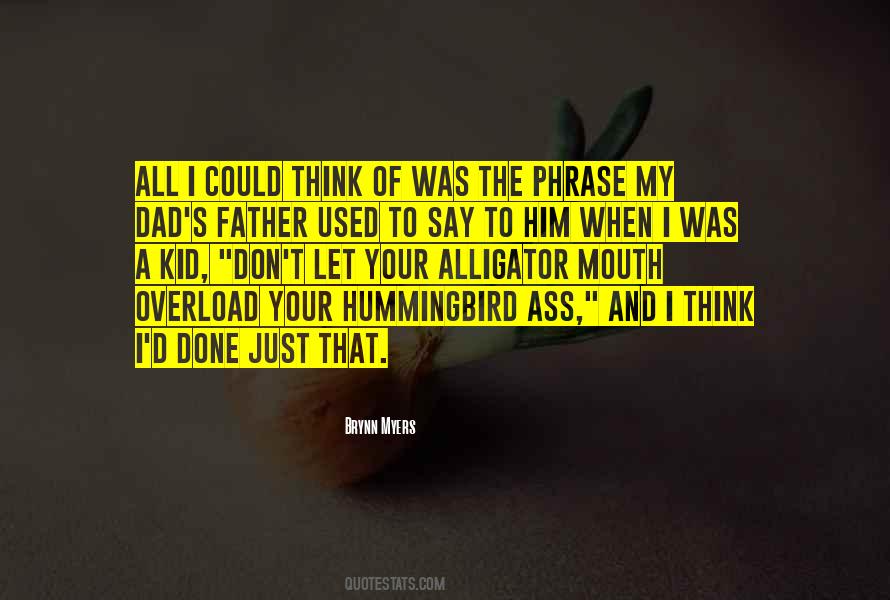 #3. Still, as much as I had experienced, there was more waiting to be found. I had started out with a feeling of burning dullness and desperation. Now I was filled with a thrill and expectation of new discovery. - Author: Peter Jenkins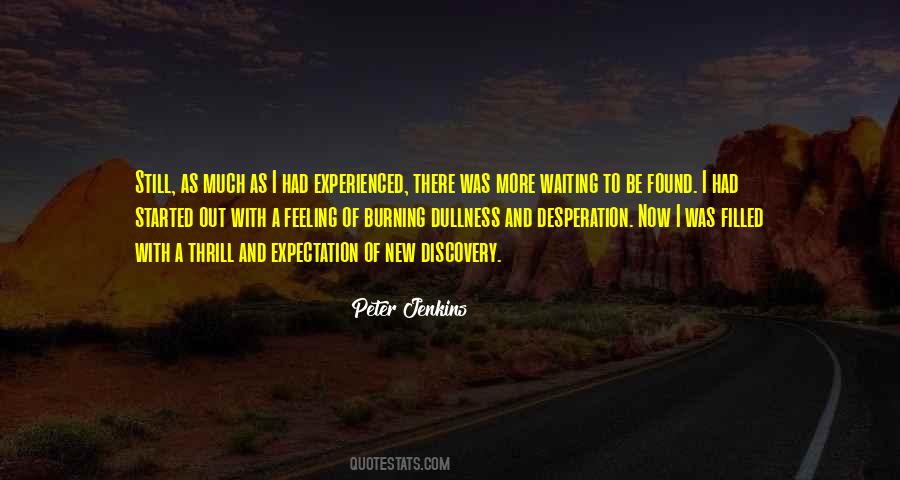 #4. Letting go of who you're supposed to be and discovering who you really are is a journey of many experiences, but certainty is not one of them. No matter how long you wait, it'll never feel safe enough. Plunge in anyway. - Author: Vironika Tugaleva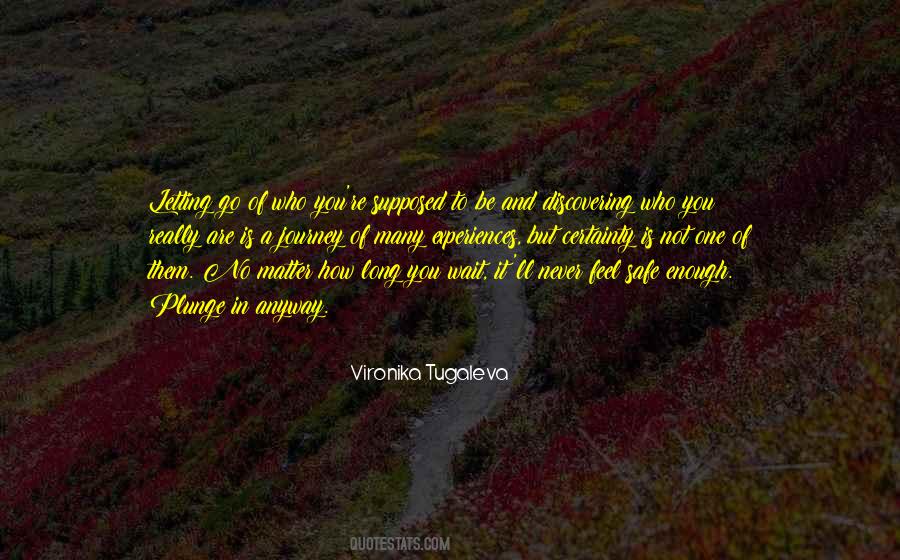 #5. A leader will find it difficult to articulate a coherent vision unless it expresses his core values, his basic identity ... one must first embark on the formidable journey of self-discovery in order to create a vision with authentic soul. - Author: Mihaly Csikszentmihalyi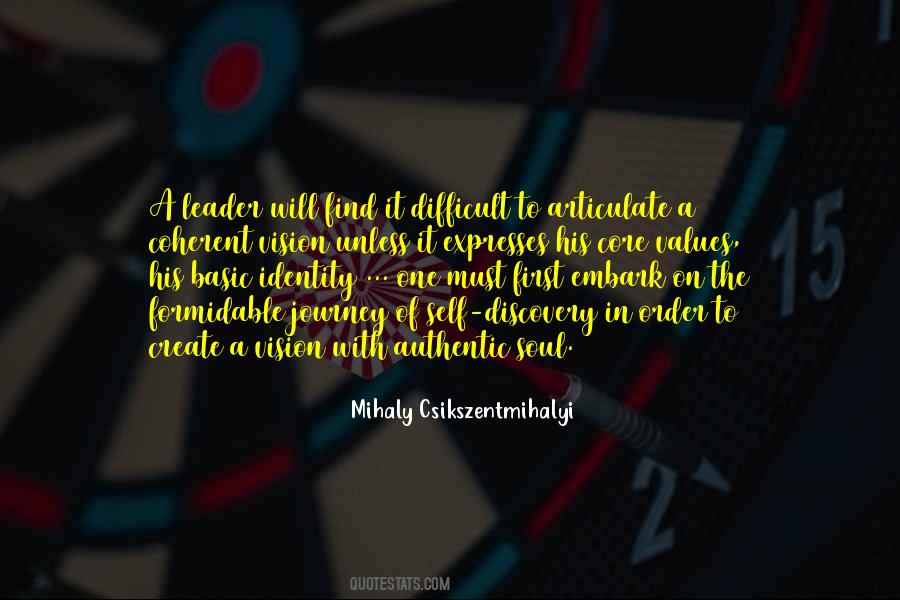 #6. Emotional turmoil can be a powerful catalyst to reconnect us with our divine nature. It propels us into a journey of self discovery and urges us to learn how to love and accept our entire being. - Author: Debbie Ford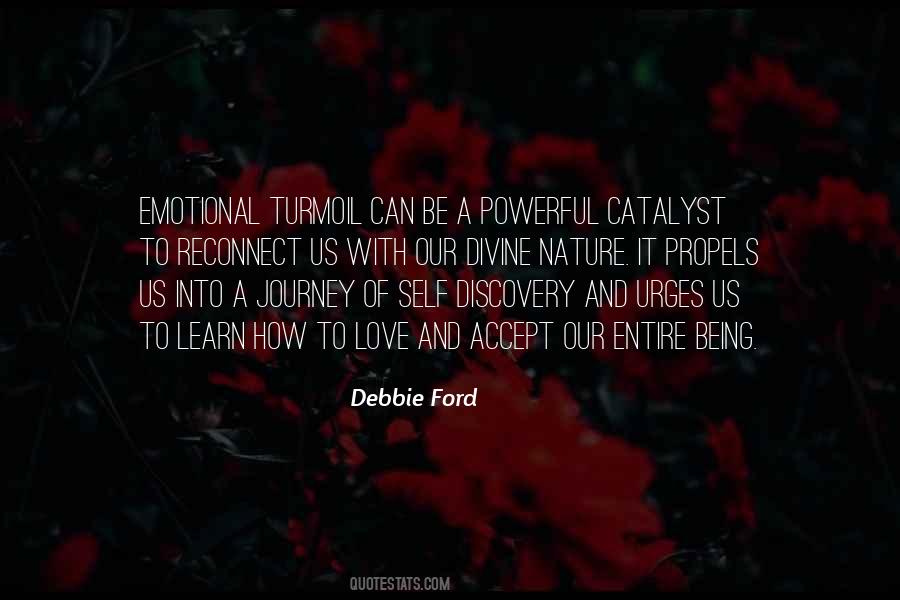 #7. Love looks to the eternal. Love is indeed "ecstasy," not in the sense of a moment of intoxication, but rather as a journey, an on-going exodus out of the closed inward-looking self toward its liberation through self-giving ... toward authentic self-discovery and indeed the discovery of God ... - Author: Pope Benedict XVI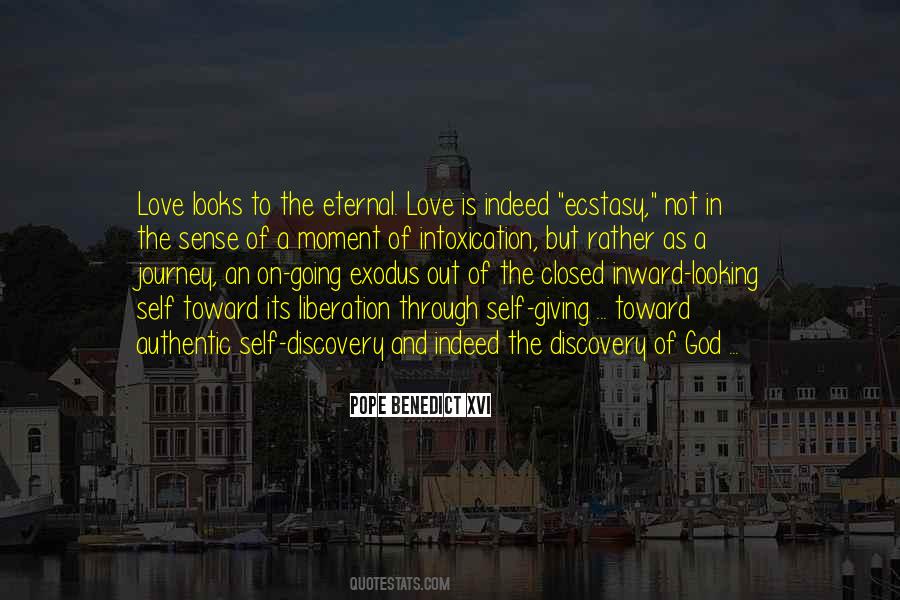 #8. We each act as the creator of the self, and therefore, we strive to attain self-realization by understanding what we were in various stages of life including what we began as and what we transmuted into becoming. - Author: Kilroy J. Oldster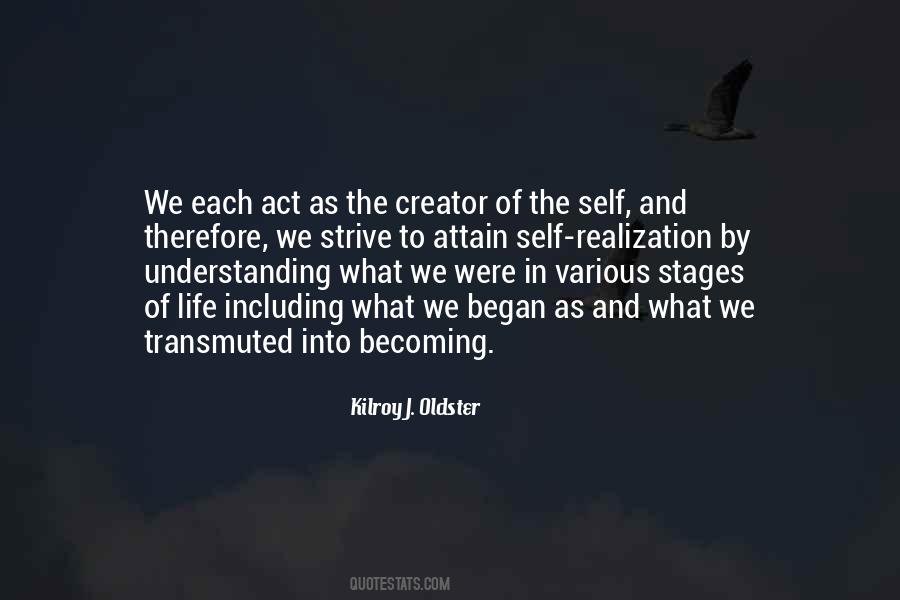 #9. The most adventurous journey to embark on; is the journey to yourself, the most exciting thing to discover; is who you really are, the most treasured pieces that you can find; are all the pieces of you, the most special portrait you can recognize; is the portrait of your soul. - Author: C. JoyBell C.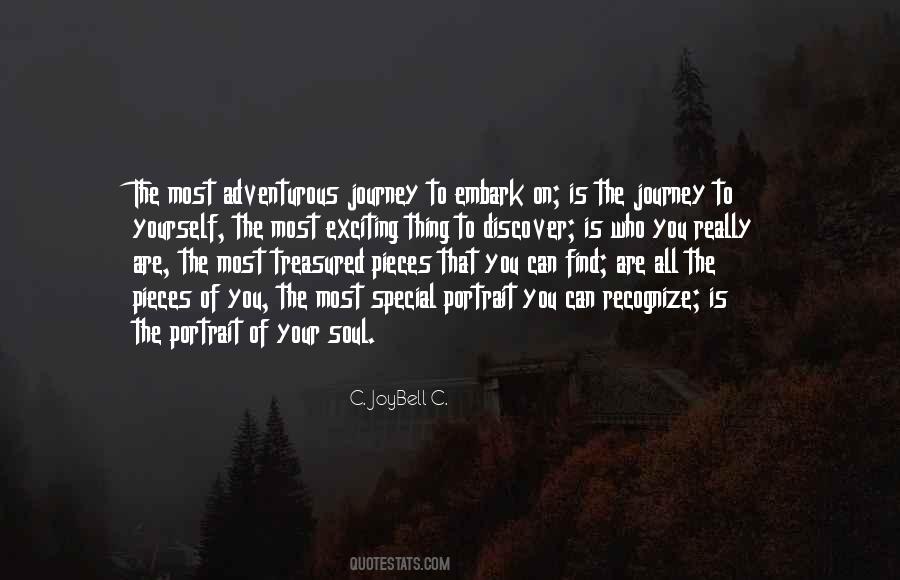 #10. The magical tapestry that 'Midnight's Children' unfolded became a part of a journey of self-discovery as I spent time close to my roots during the shooting. - Author: Satya Bhabha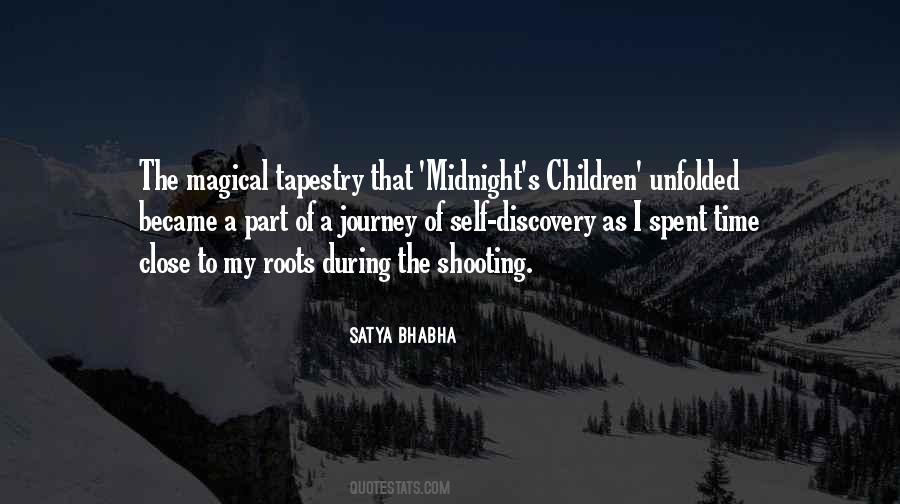 #11. Self discovery is the most empowering time of your life, you remember who you are and you become the best version of yourself but what they forget to tell you is, to get to a point of pleasure you must face the pain. - Author: Nikki Rowe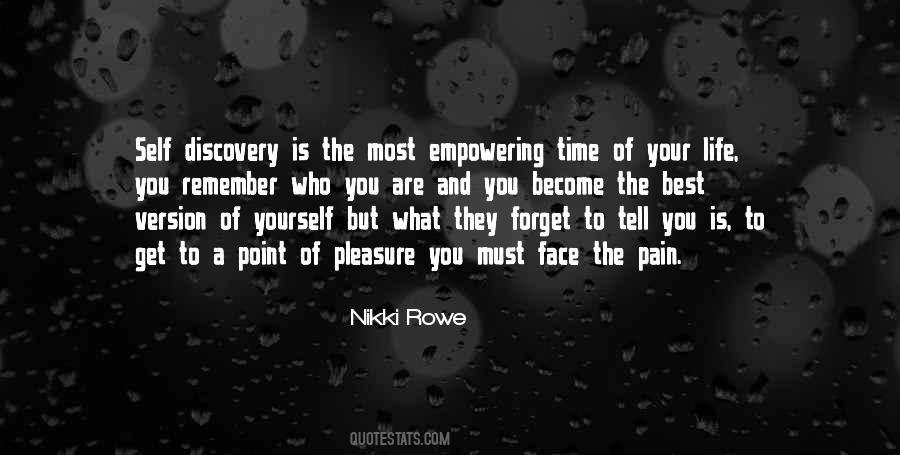 #12. That wonderful and terribly frightening journey of self-discovery. That process of growth, of being an independent person, of learning who you are and what you want from life, is the real secret of life, happiness and beauty. - Author: Diane Von Furstenberg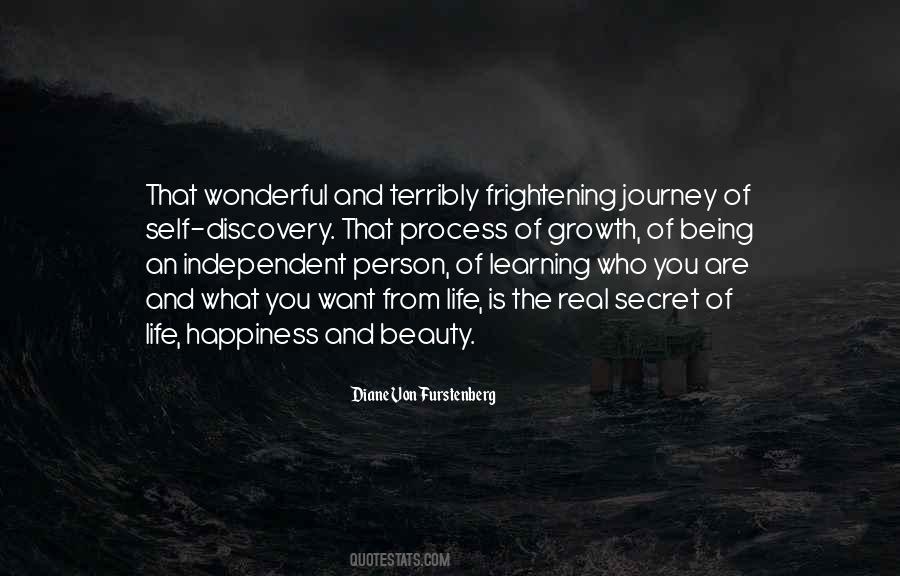 #13. The pathway to peace is an in describable journey of facing ones darkness, to find ones light. If they told you it's easier to give up, you met a fool; if they told you; it's easier to grow, you met the wise. - Author: Nikki Rowe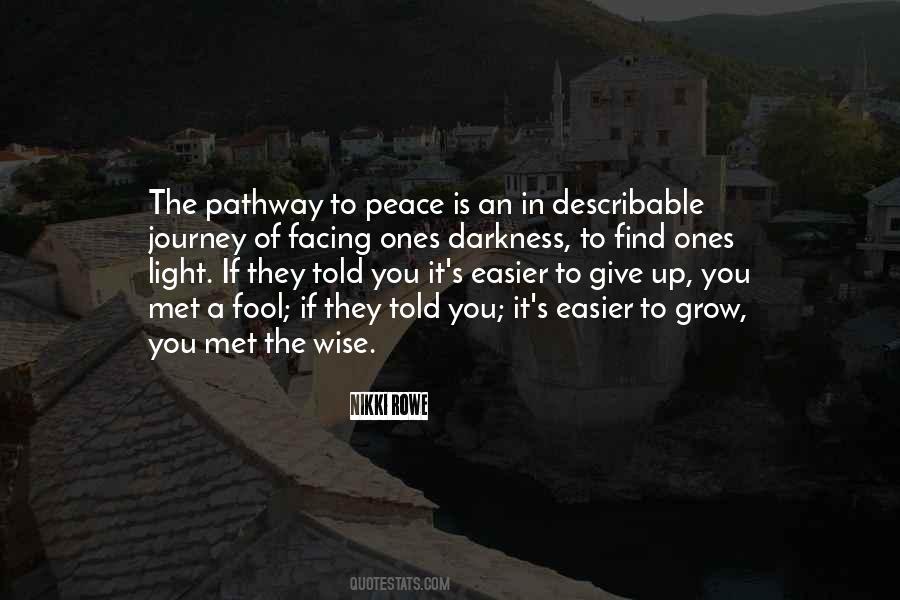 #14. 'Secrets Of The Millionaire Mind' was born out of my own journey of self-discovery within both my personal and professional life. - Author: T. Harv Eker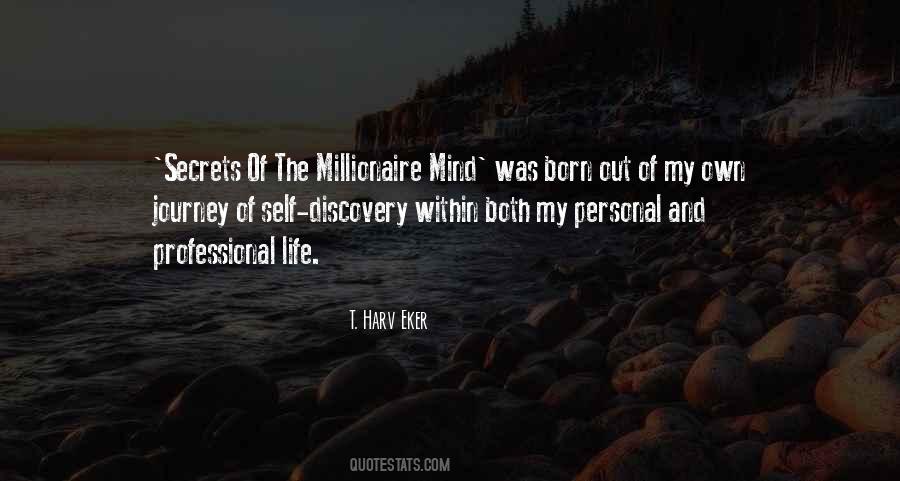 #15. Writing the story of their own life allows the author to parse their story into examinable segments while continuing to engage in the act of communion and creation. - Author: Kilroy J. Oldster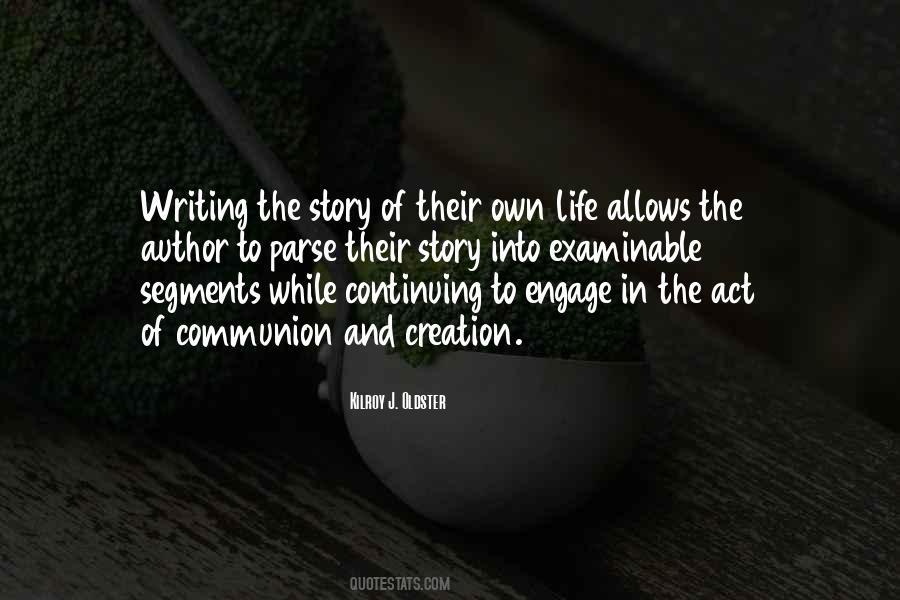 #16. The best day of your life is the one on which you decide your life is your own. No apologies or excuses. No one to lean on, rely on, or blame. The gift is yours - it is an amazing journey - and you alone are responsible for the quality of it. This is the day your life really begins. - Author: Bob Moawad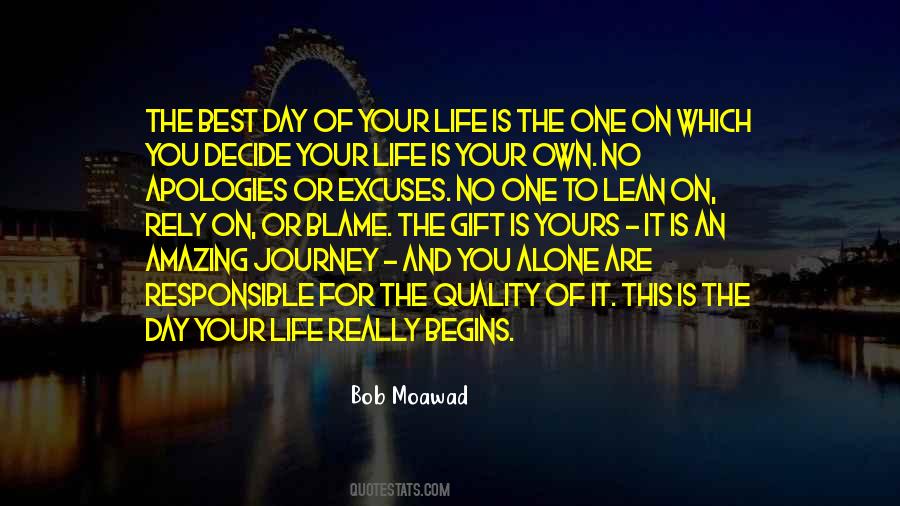 #17. As I go forth today and embark on the wonderful experience of living, I am on a journey of self-discovery and also of the discovery of the self hidden in everyone and the Power in back of everything. - Author: Ernest Holmes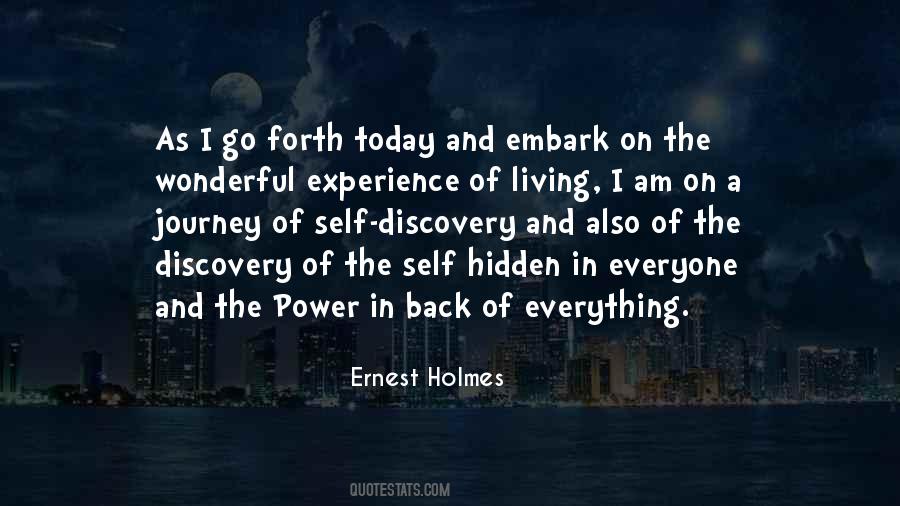 #18. High Price: A Neuroscientist's Journey of Self-Discovery That Challenges Everything You Know About Drugs and Society. - Author: Carl Hart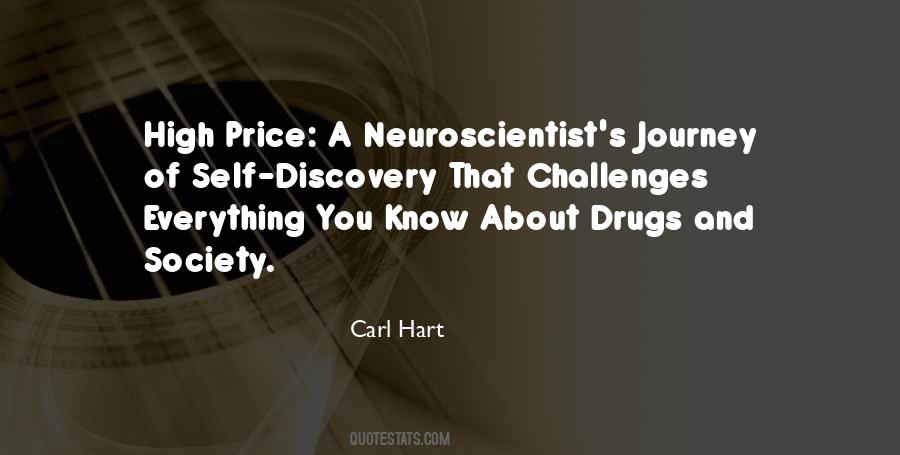 #19. You didn't think you could escape us that easily, did you?" a deep menacing voice taunted in my ear. "I told you that you were the one I was looking for. - Author: Brynn Myers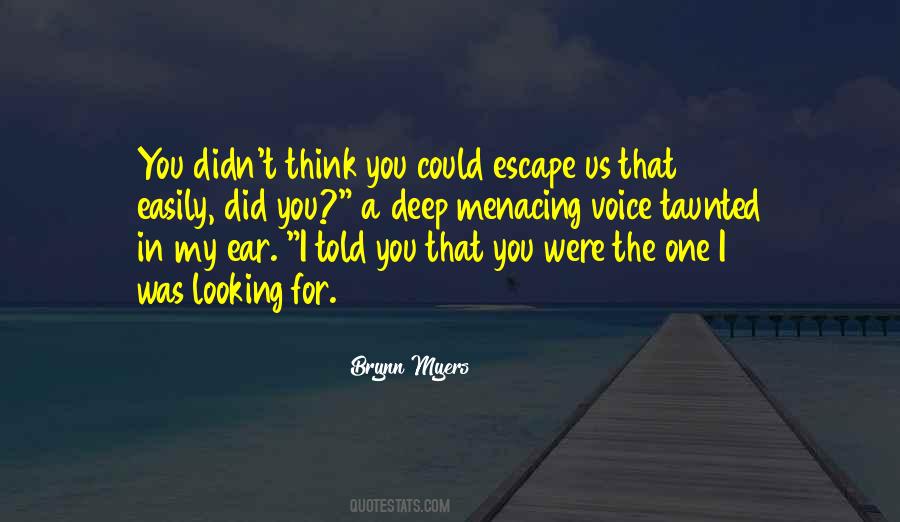 #20. I shall now call myself;
I shall now call.
In the forest of my heart, seeing myself,
I shall love myself and love myself.
I shall be my own quest,
My absolute wealth.
The journey of light supreme will commence
In the heart of freedom. - Author: Sri Chinmoy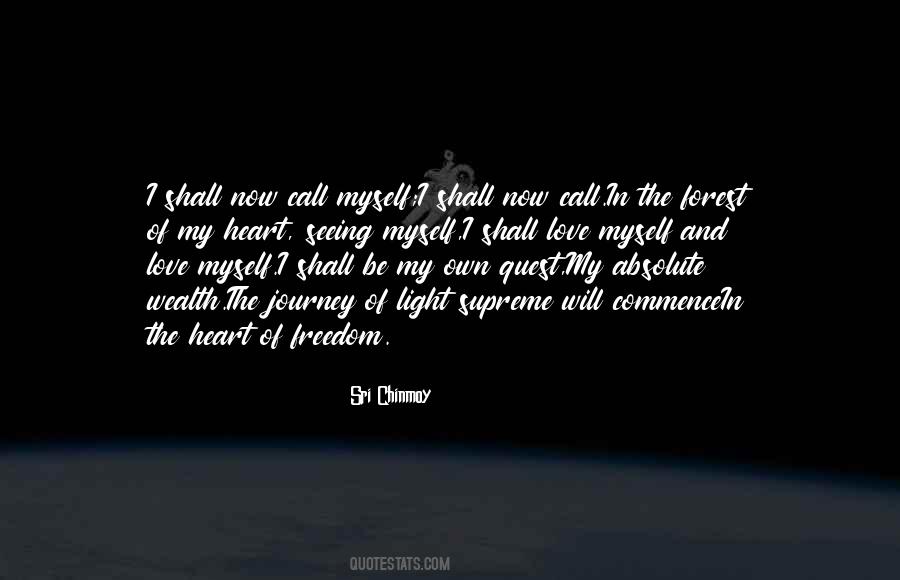 #21. Sex, like life, is a journey of self discovery - Author: Kaleb Cove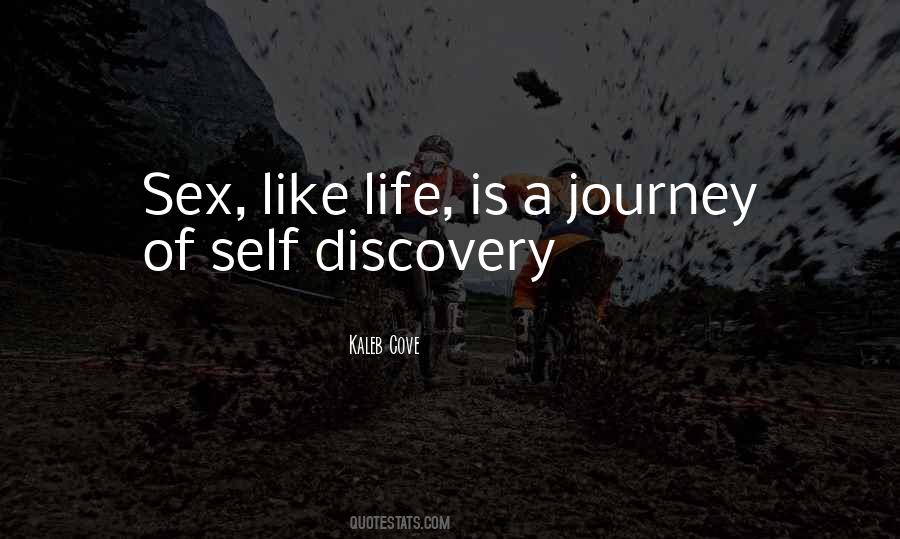 #22. Marriage is not a static state between two unchanging people. Marriage is a psychological and spiritual journey that begins in the ecstasy of attraction, meanders through a rocky stretch of self-discovery, and culminates in the creation of an intimate, joyful, lifelong union. - Author: Harville Hendrix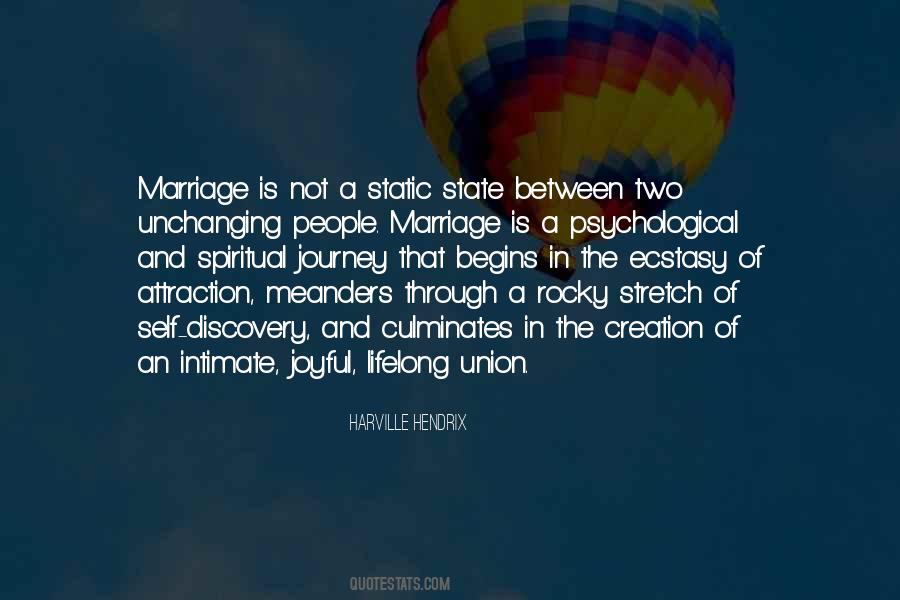 #23. Prayer is an inner journey, the ultimate destination of self-discovery rather than a desired destination. - Author: Marjorie Daun Timberlake-Linton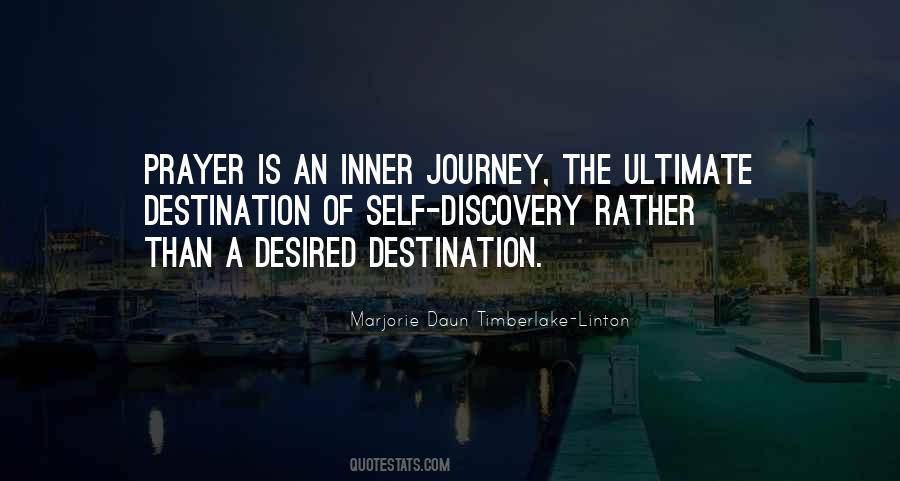 #24. We feel safe on familiar ground, the tried and tested, the accepted, the so-called 'normal', but life is meant to be experienced and explored, to be a journey of self-discovery and adventure. - Author: Carole Carlton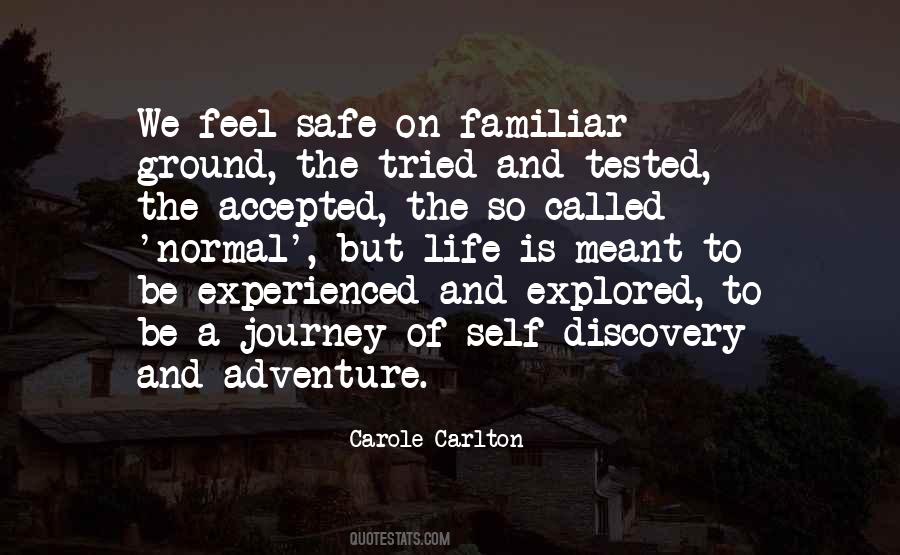 #25. Novaleigh, you have fallen out of focus. Lost sight of who you are and what you truly want to be. - Author: Brynn Myers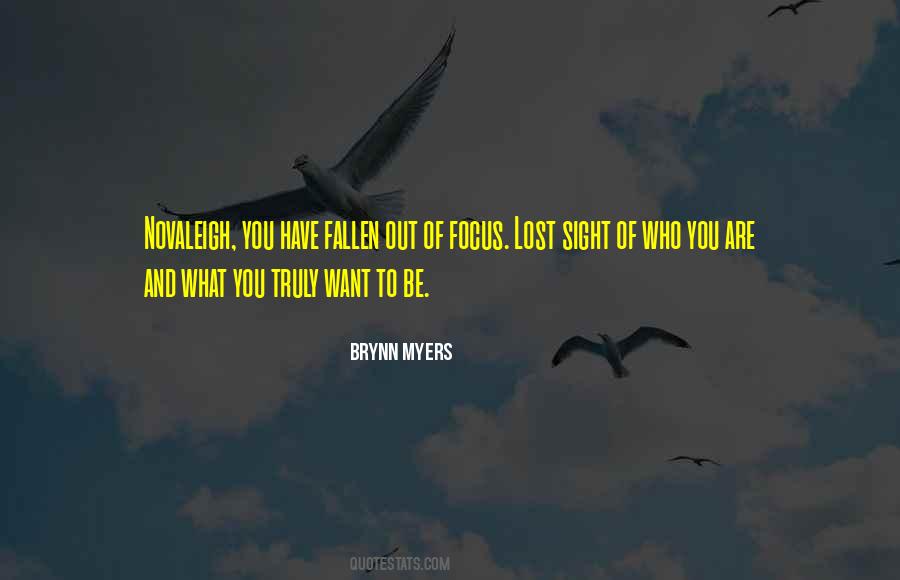 #26. Respectability and security are subtle traps on life's journey. Those who are drawn to extremes are often nearer to renewal and self-discovery. Those trapped in the bland middle region of respectability are lost without ever realizing it. - Author: John O'Donohue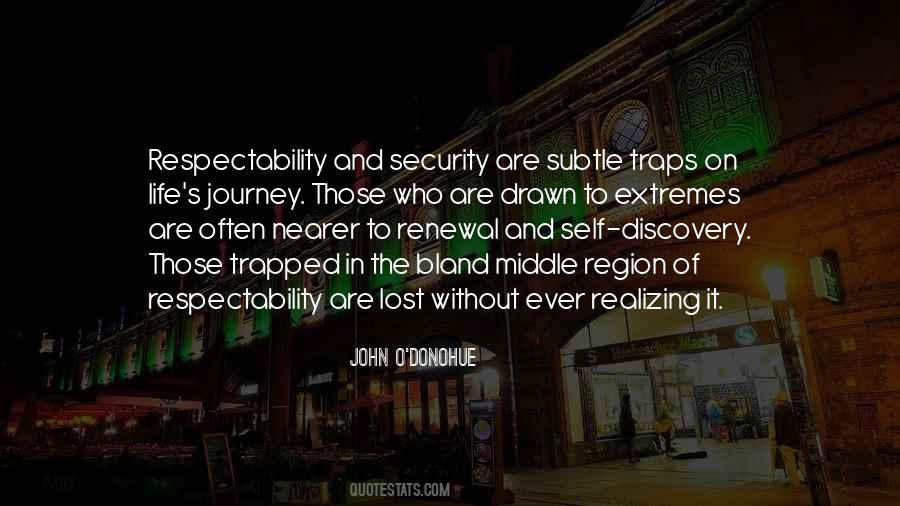 #27. Self-discovery is a journey of questioning yourself. - Author: Archibald Marwizi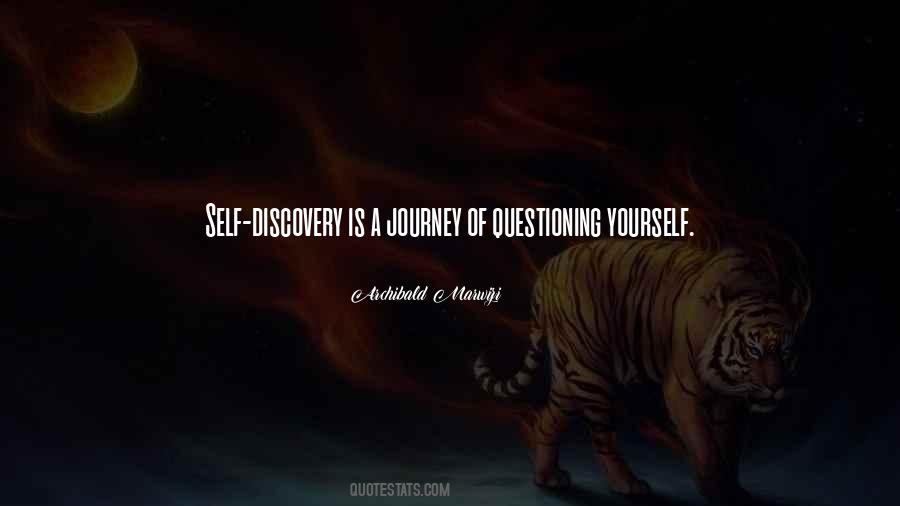 #28. You are now on a journey, not just an outer journey, but an inner journey of growth and self-discovery. - Author: G.E.F. Neilson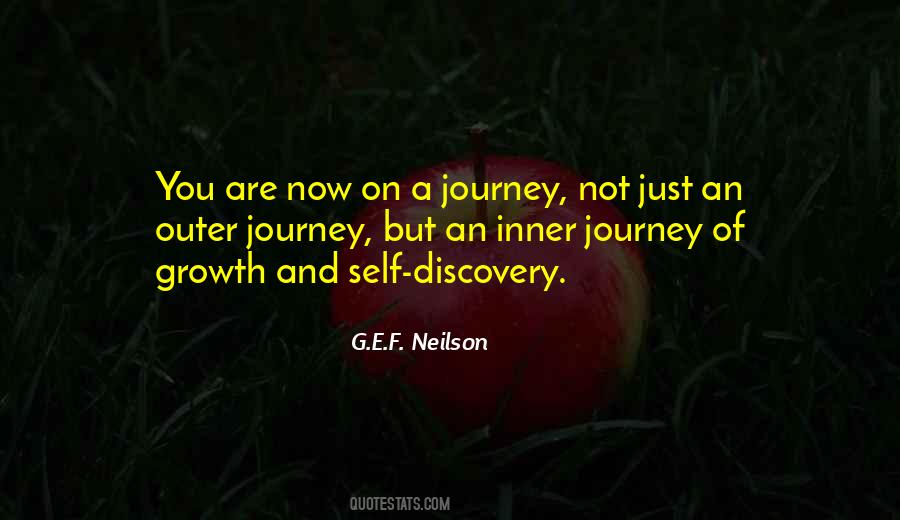 #29. Now, what's stirring in this murky sea of complexity and foolishness is an almost suffocating need to breathe fresh history. - Author: Laurie Perez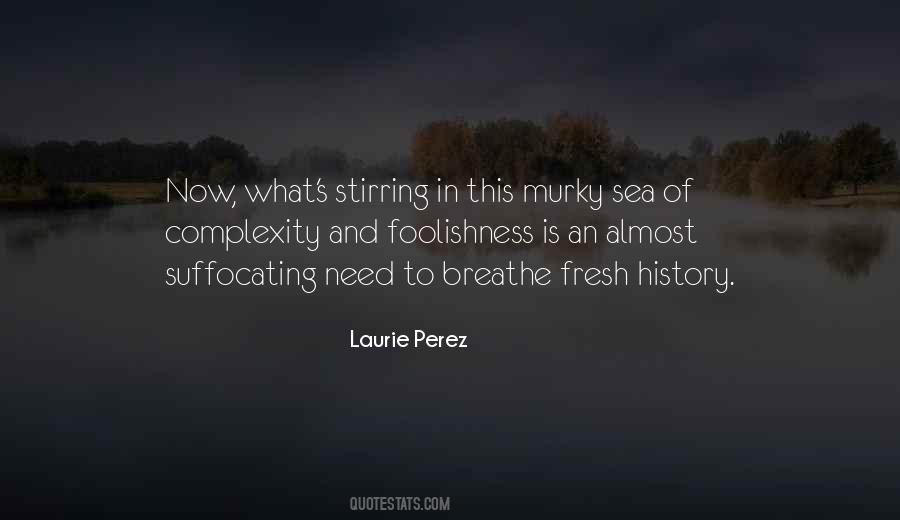 #30. I fell into the water with a large splash and sunk like a stone. My feet guided the way as I drifted further into the murky depths.
Down.
Down.
Down. - Author: Brynn Myers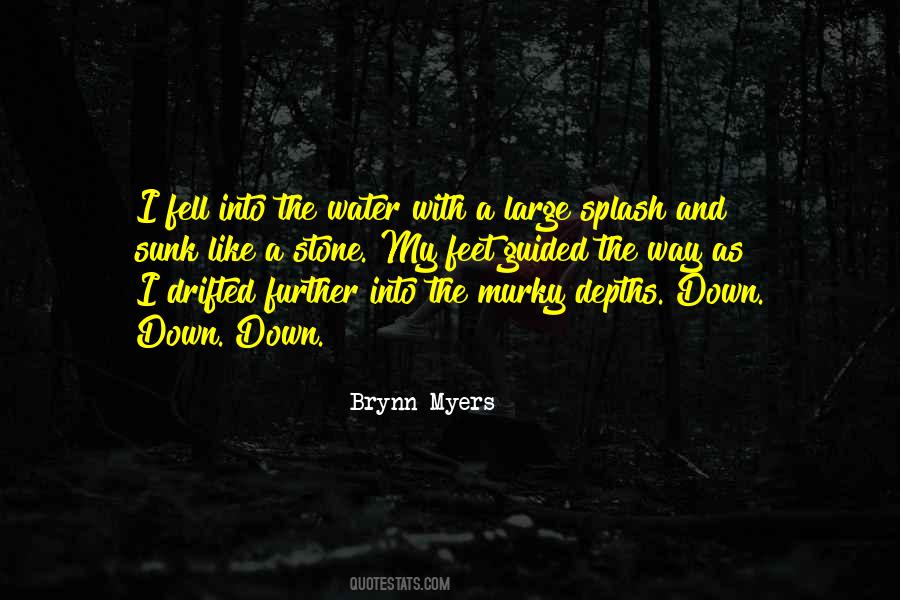 #31. As a human being, we are on a continuous journey of self-discovery and experience. - Author: Miranda J. Barrett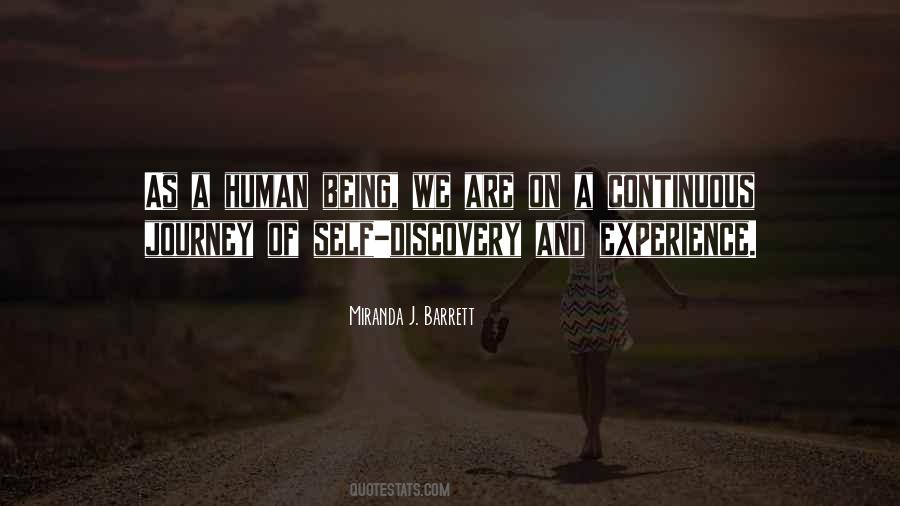 #32. Gavin turned to leave, and I was right behind him so I could close the door when he walked out, but he stopped short and turned back around. I bumped straight into him, our faces close, too close, at this point.
"I've missed you," Gavin whispered. - Author: Brynn Myers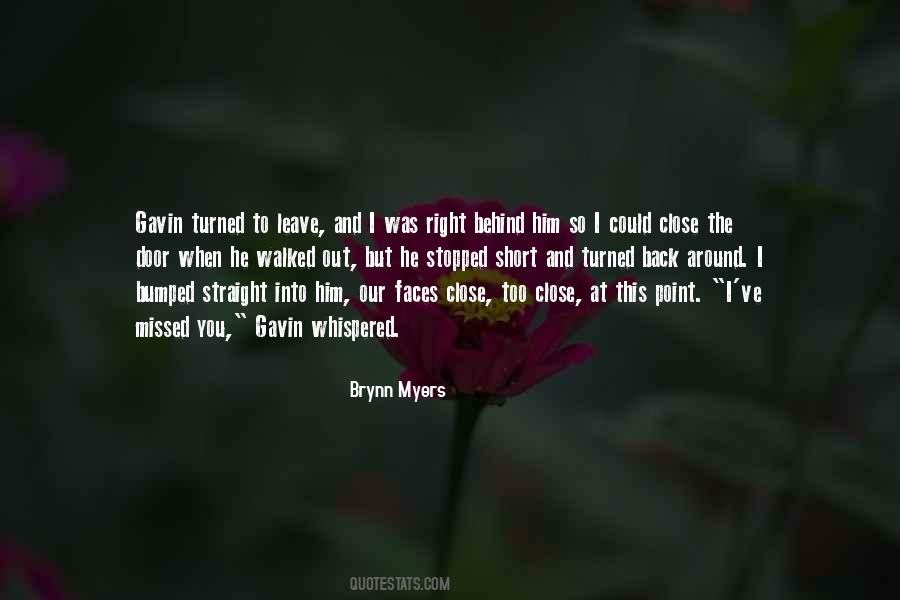 #33. Without the journey and crucial moment of understanding, I would still be questioning everything before me. I know now that I must trust what comes next, for there is a plan greater than the one I can see at work. - Author: Brynn Myers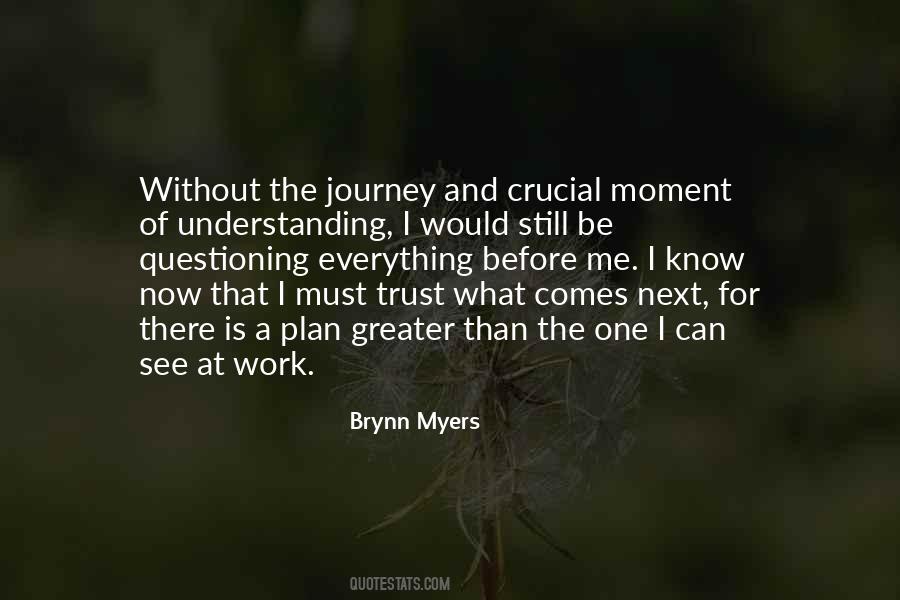 #34. It is not how many times we get lost, but how many times we seek the path, again and again, that determines our level of consciousness. - Author: Vironika Tugaleva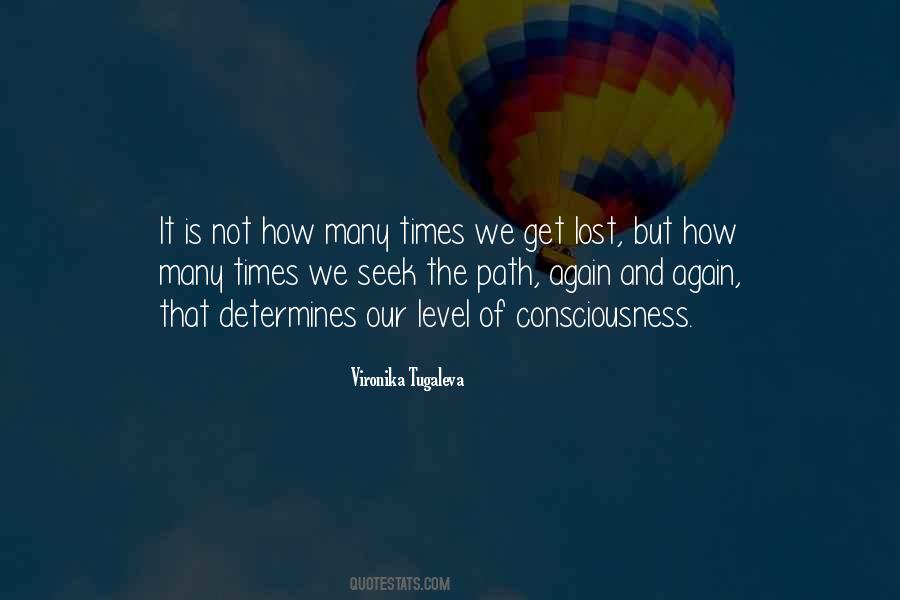 #35. I'm a weaver. I'm what is connecting this world to the world you come from. My purpose is to show you your choices. - Author: Brynn Myers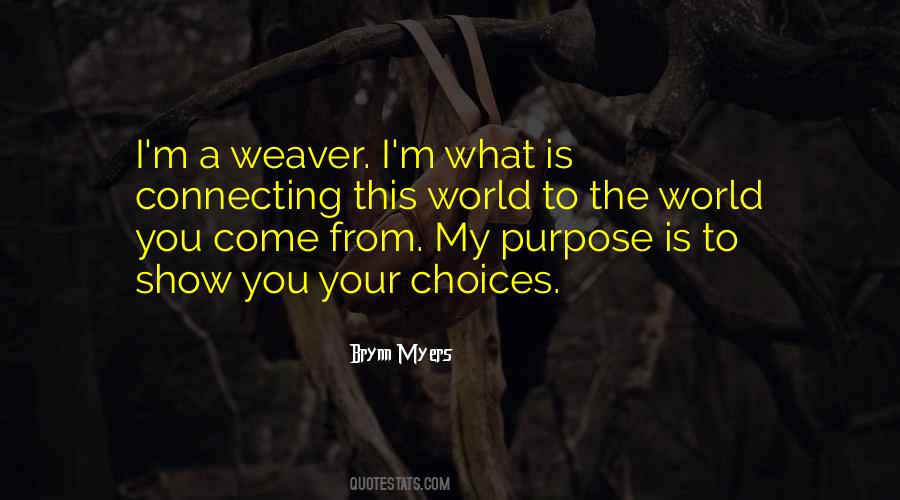 #36. You still smell like a human. They hate humans."
I closed my eyes and cried some more. It was my fault. You did this, Novaleigh. You killed an entire village of fairies. - Author: Brynn Myers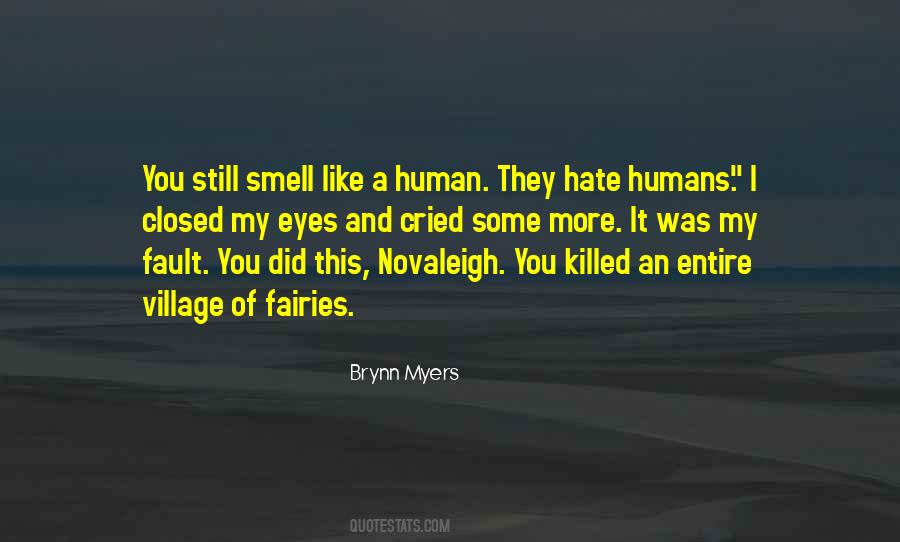 #37. As you go through your journey of self-healing and self-discovery, it may seem like a long stretch of darkness to get through, but just like a tunnel, know that there is light and freedom at the end of it. - Author: Tiffany L. Jackson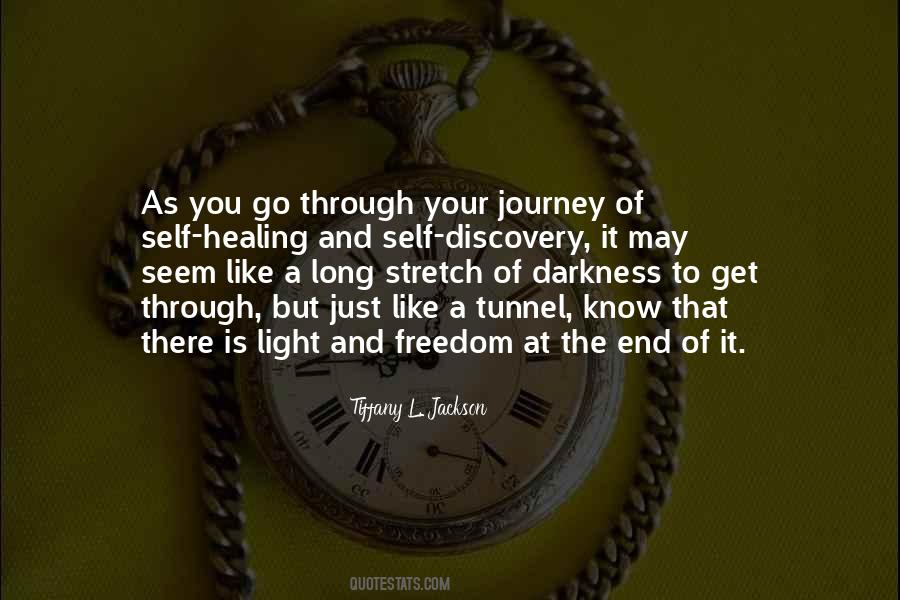 #38. The journey home to Scotland had been long and arduous, but I had made it. I was home, well not technically, but certainly the place where my soul sang. - Author: Brynn Myers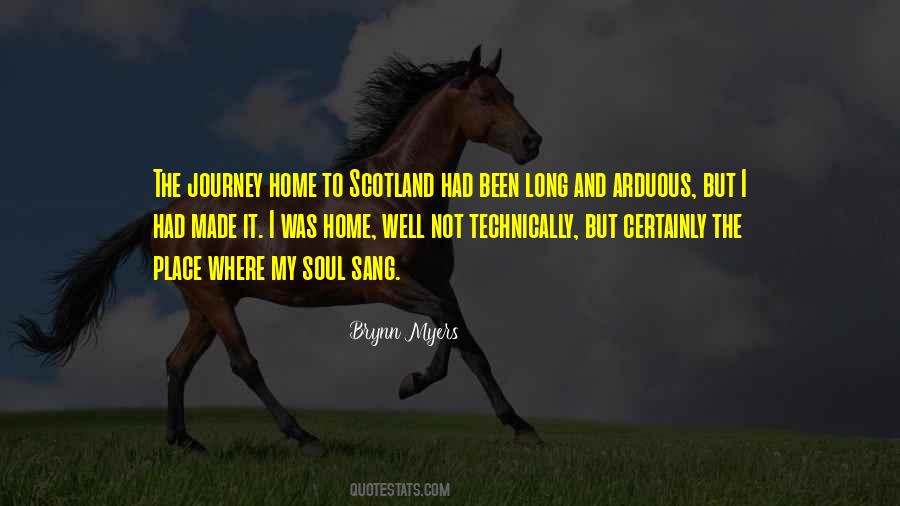 Famous Authors
Popular Topics