Italian Immigrants Famous Quotes & Sayings
List of top 24 famous quotes and sayings about italian immigrants to read and share with friends on your Facebook, Twitter, blogs.
Top 24 Quotes About Italian Immigrants
#1. When we have done everything within our power, we shall possess a great deal: but we once possessed the world. - Author: Seneca.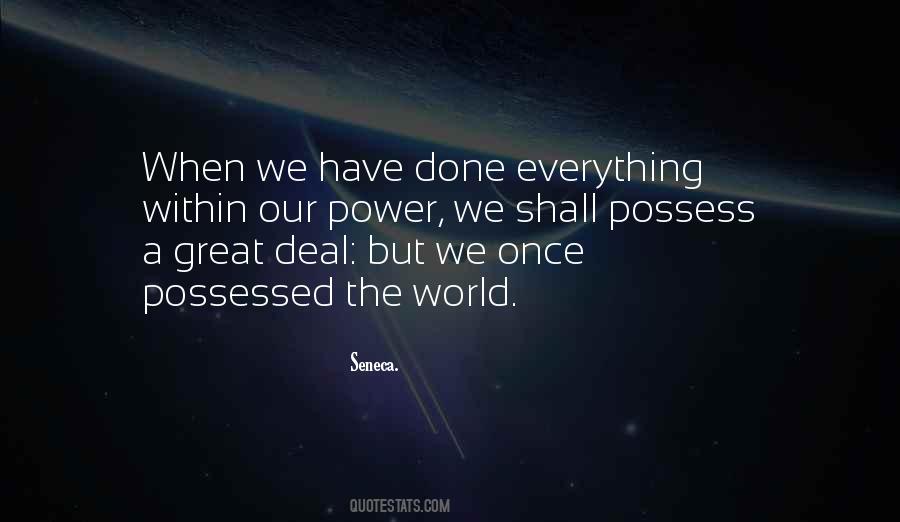 #2. None of my friends had grandparents like these. ... Tony and Desolina were exotic. - Author: James Vescovi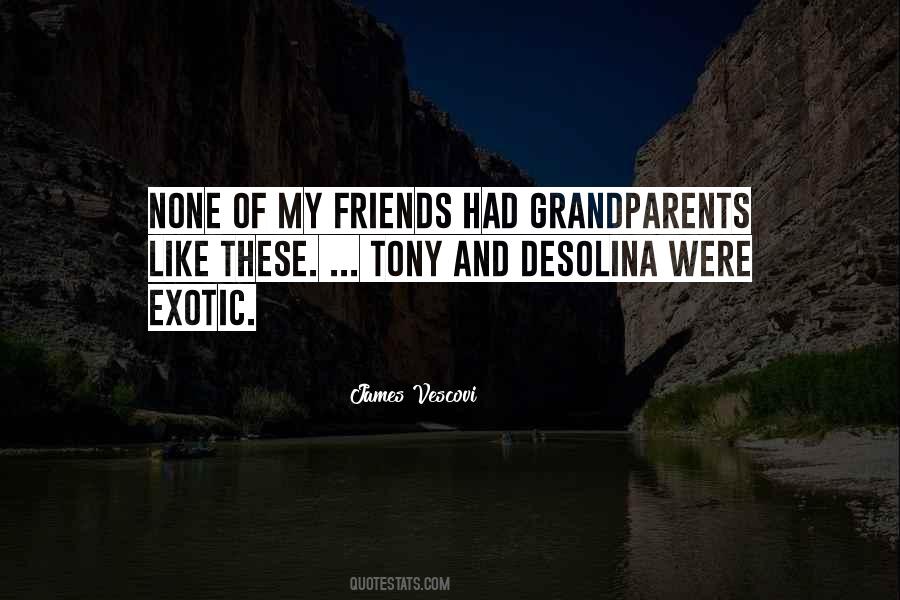 #3. Desolina and Tony had attended one-room schoolhouses until the third grade. ... According to Tony, there were hardly enough pencils and sober teachers to go around. [Author's grandparents educational background.] - Author: James Vescovi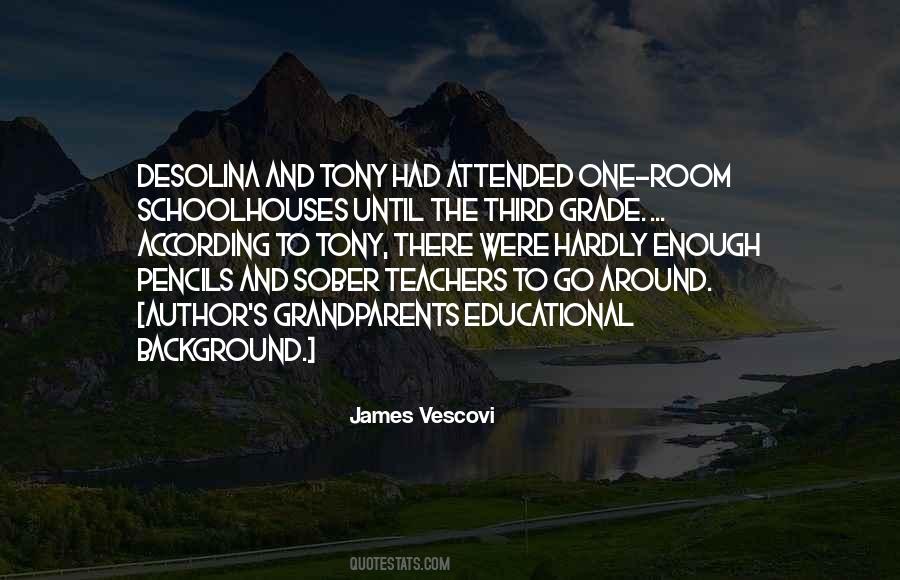 #4. We knew that in general the quality of treatment we received in the training class varied inversely with the desirability of the job held by the speaker. In this there was a lesson: To get the best job, you had to weather the most abuse. - Author: Michael Lewis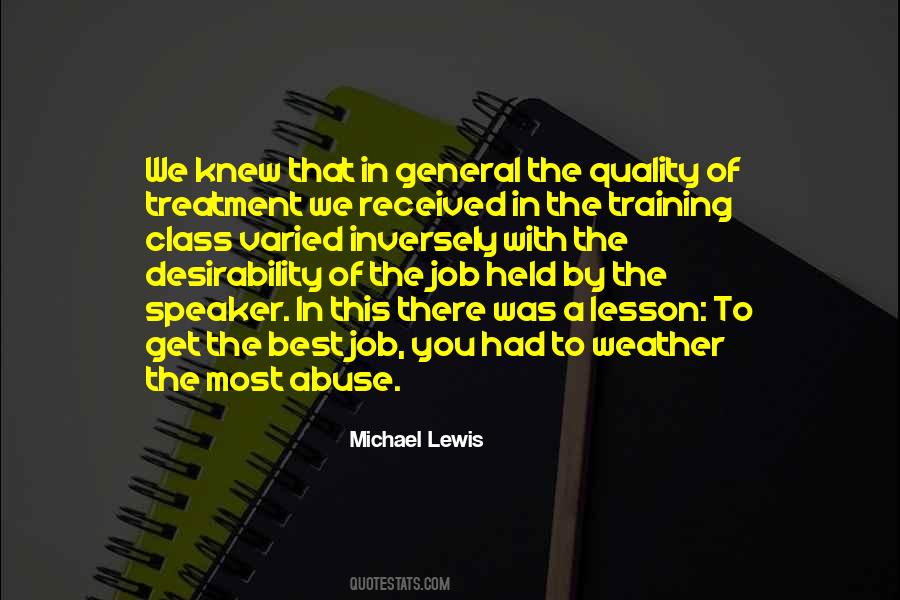 #5. When the last nationwide smallpox epidemic began in 1898, some people believed that whites were not susceptible to the disease. It was called "Nigger itch," or, where it was associated with immigrants, "Italian itch" or "Mexican bump." When - Author: Eula Biss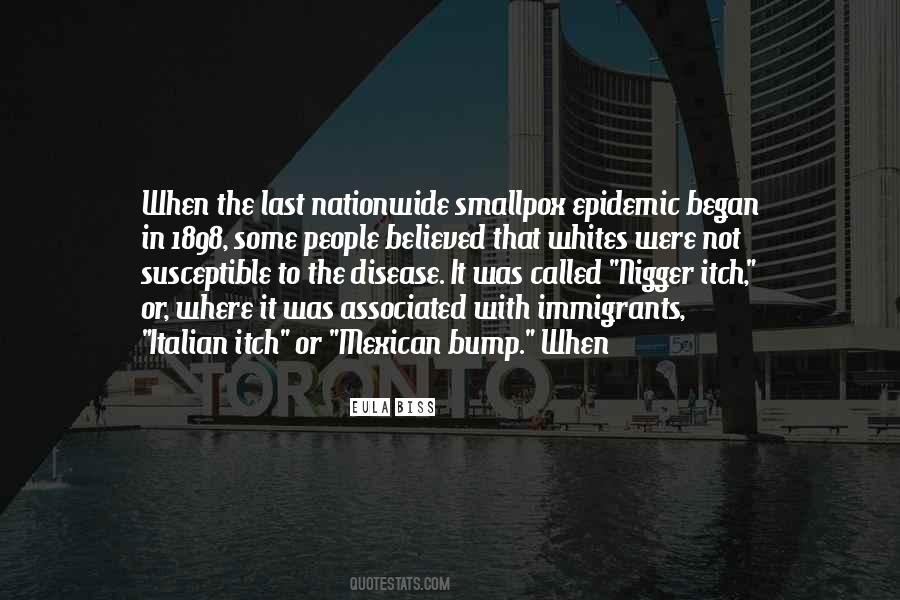 #6. Australians are coffee snobs. An influx of Italian immigrants after World War II ensured that - we probably had the word 'cappuccino' about 20 years before America. Cafe culture is really big for Aussies. We like to work hard, but we take our leisure time seriously. - Author: Hugh Jackman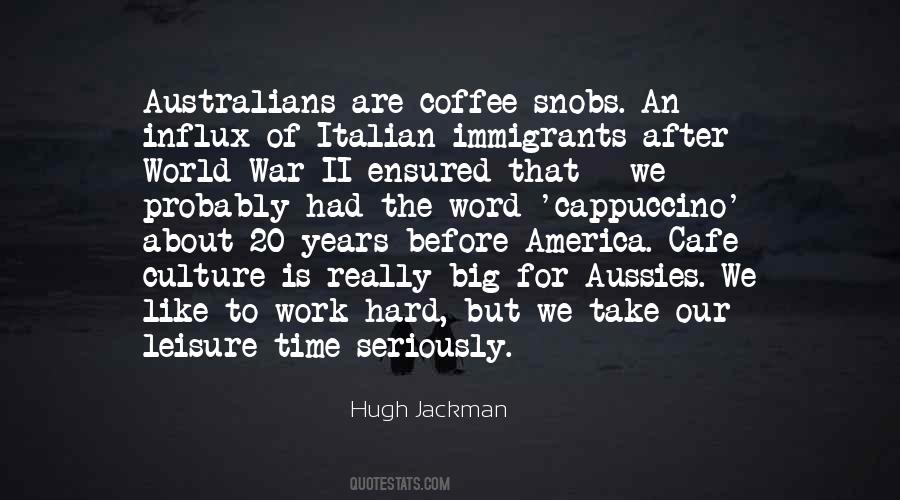 #7. The Our Father contains all the duties we owe to God, the acts of all the virtues and the petitions for all our spiritual and corporal needs. - Author: Louis De Montfort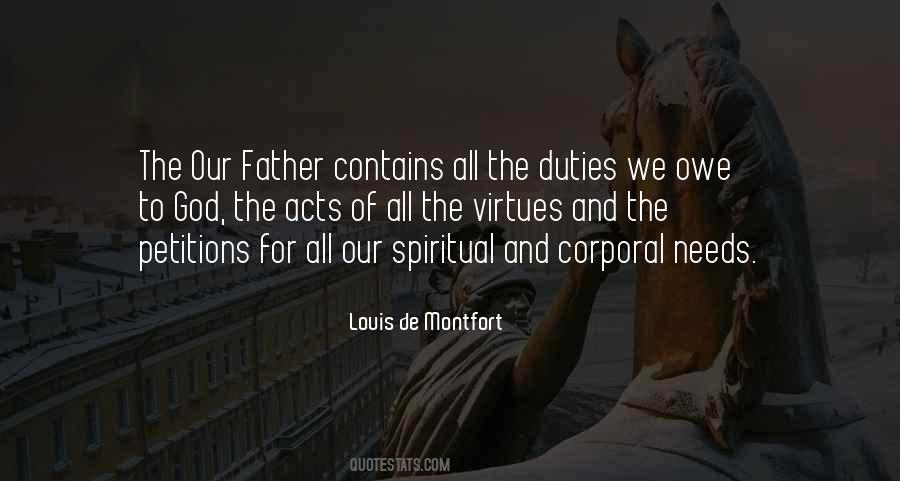 #8. Even American women are not felt to be persons in the same sense as the male immigrants among the Hungarians, Poles, Russian Jews,
not to speak of Italians, Germans, and the masters of all of us
the Irish! - Author: Mary Corinna Putnam Jacobi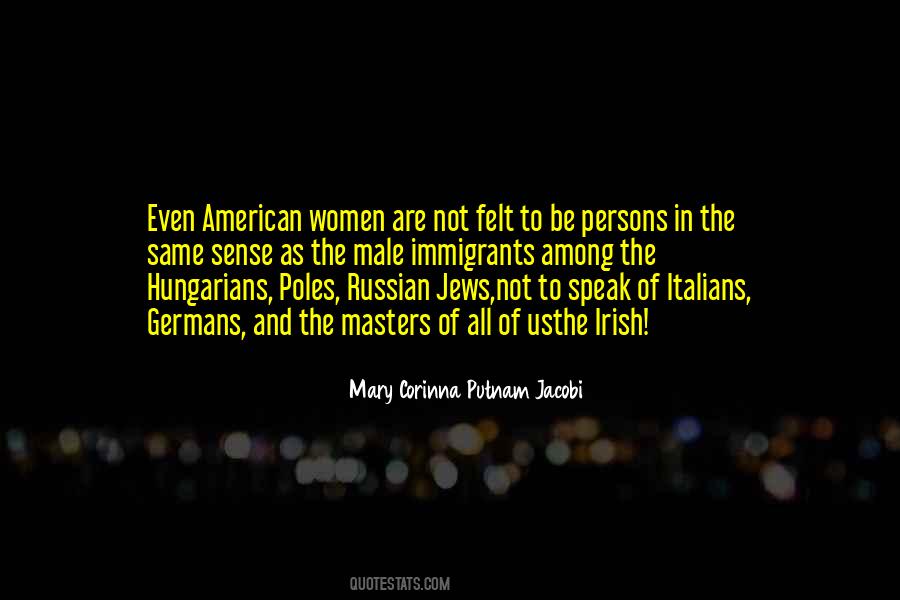 #9. The worst thing about loneliness is that it brings one face to face with oneself. - Author: Mary Balogh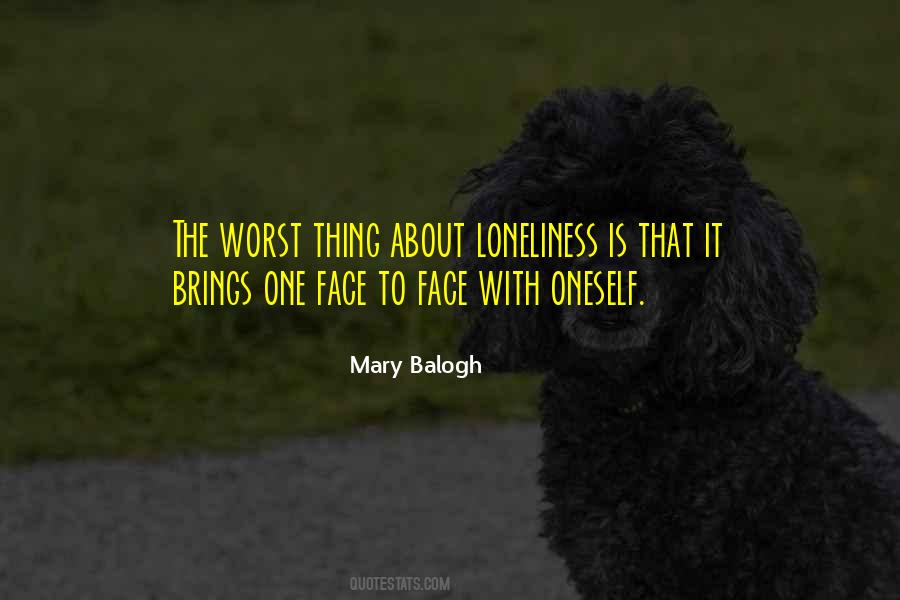 #10. She's not Italian in any way you'd notice. No garlic smell or big armpit hair. She came here to attend medical school. Frigging medical school. In Iowa. The truth is, immigrants tend to be more American than people born here. The - Author: Chuck Palahniuk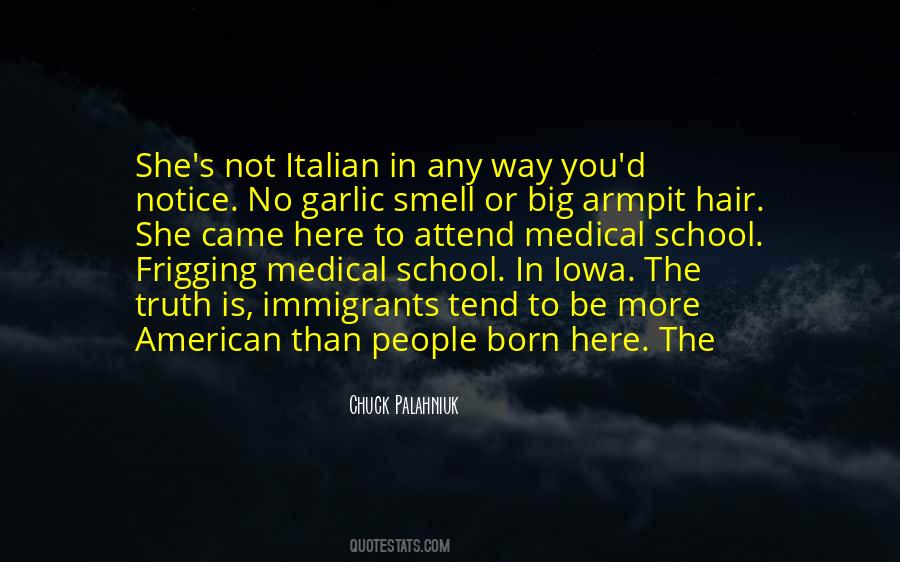 #11. To Generalize is to be an Idiot; To Particularize is the Alone Distinction of Merit. - Author: William Blake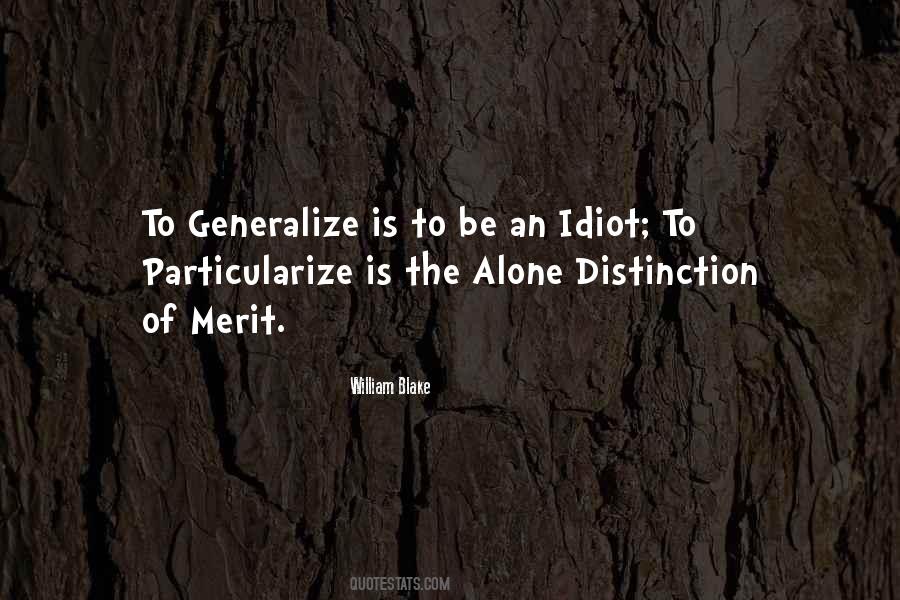 #12. If, for example, you were to think more deeply about death, then it would be truly strange if, in doing so, you did not encounter new images, new linguistic fields. - Author: Ludwig Wittgenstein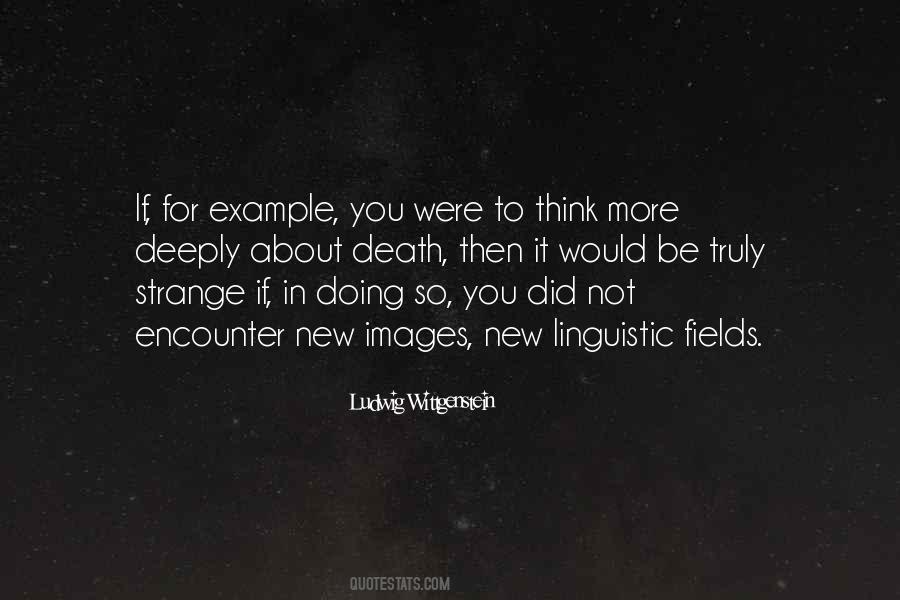 #13. When the dawn was still long hours away, bad thoughts took on flesh and began to walk. In the middle of the night thoughts became zombies. - Author: Stephen King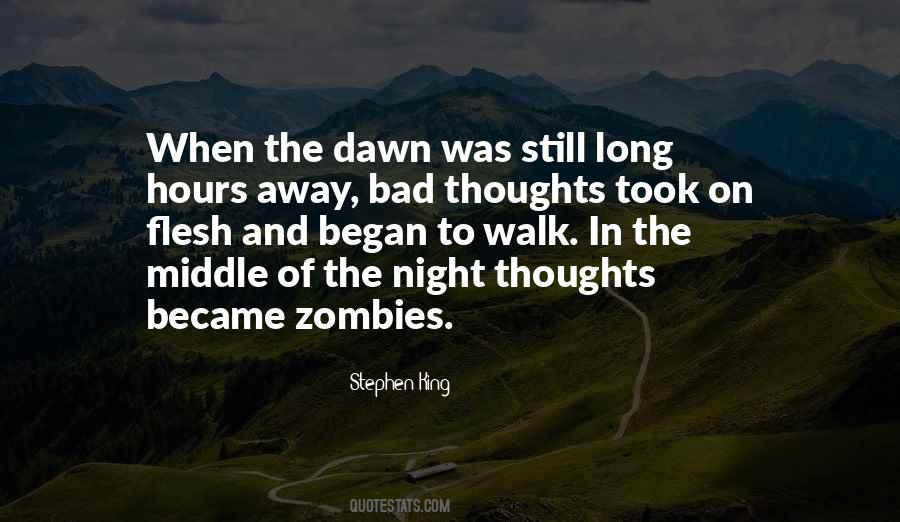 #14. When I think about country music, I think about America. - Author: Johnny Cash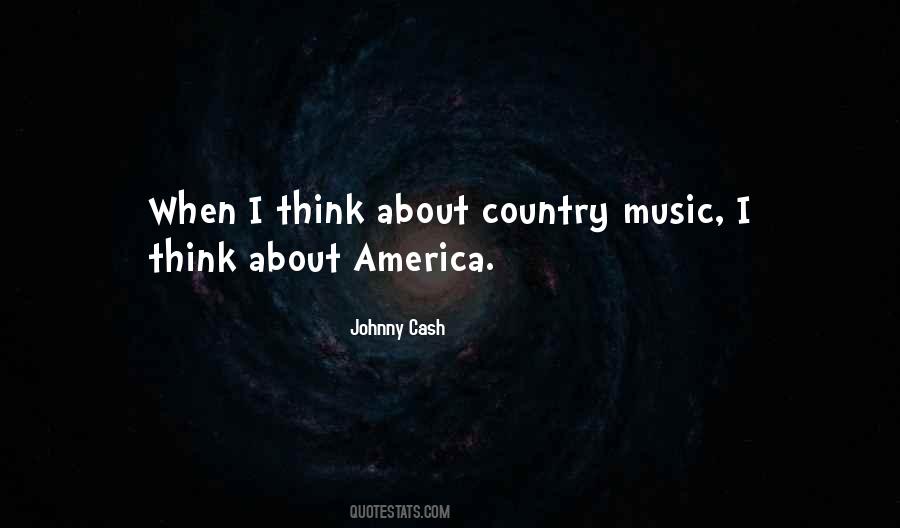 #15. Every body about me seem'd happy but every body seem'd in a hurry to be happy somewhere else. - Author: Hannah Cowley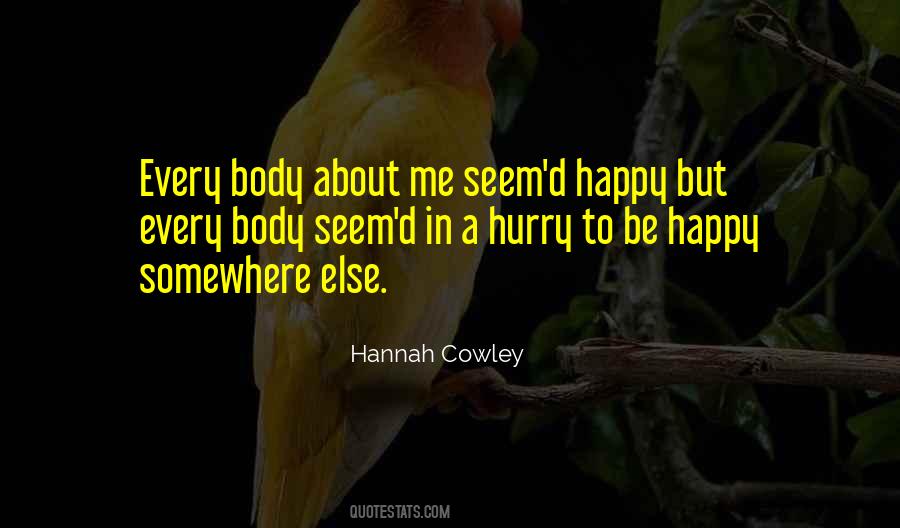 #16. The reason Saul Bellow doesn't talk to me anymore is because he knows his new novels are not worth reading. - Author: Leslie Fiedler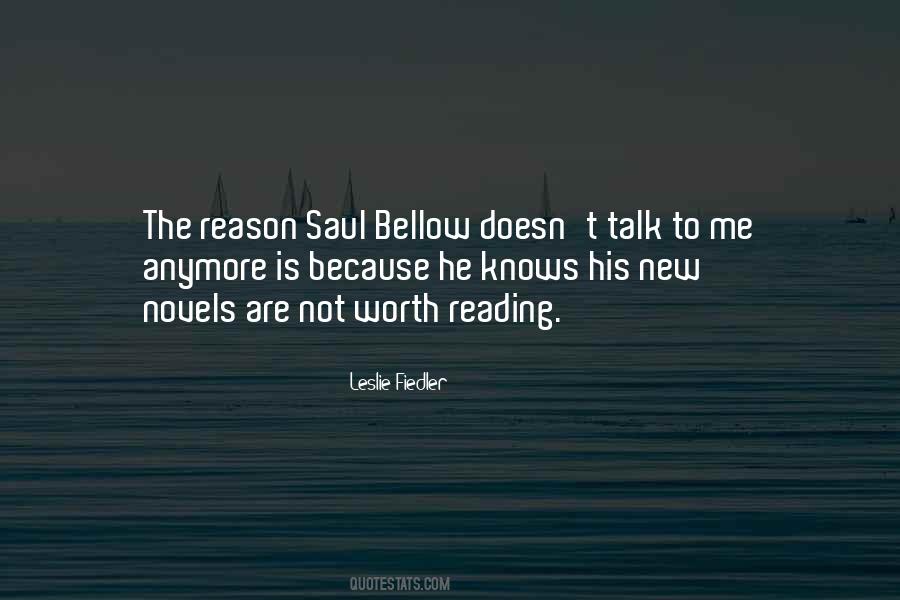 #17. Immigrants have always come into the country with low levels of education. Whether it's the Irish or Italian or Polish, here is the land of opportunity. It's where people come in at the bottom and build themselves up. To try to bring in people who have already made it is un-American. - Author: Lionel Sosa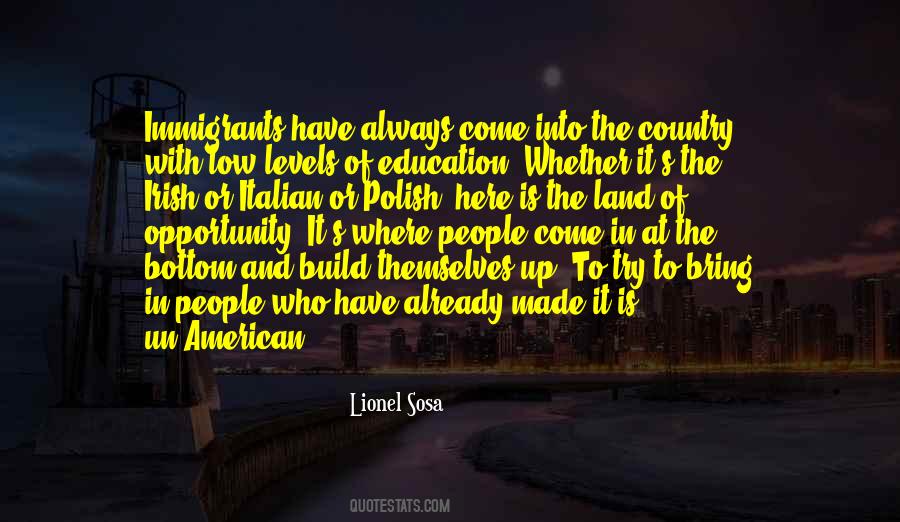 #18. ...no matter how frequently we came, when we arrived, they acted as if we had been away one hundred years. [His grandparents' greeting.] - Author: James Vescovi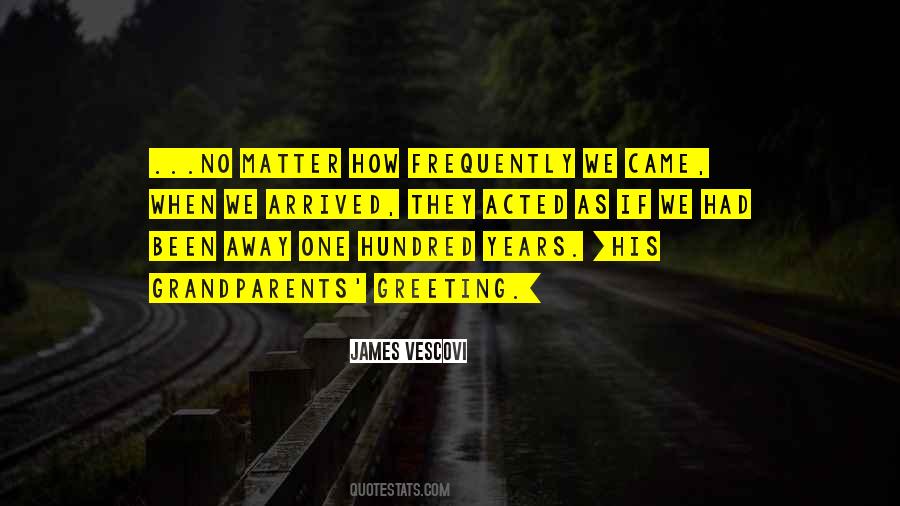 #19. There's an old German proverb to the effect that "fear makes the wolf bigger than he is," and that is true. - Author: Donald J. Trump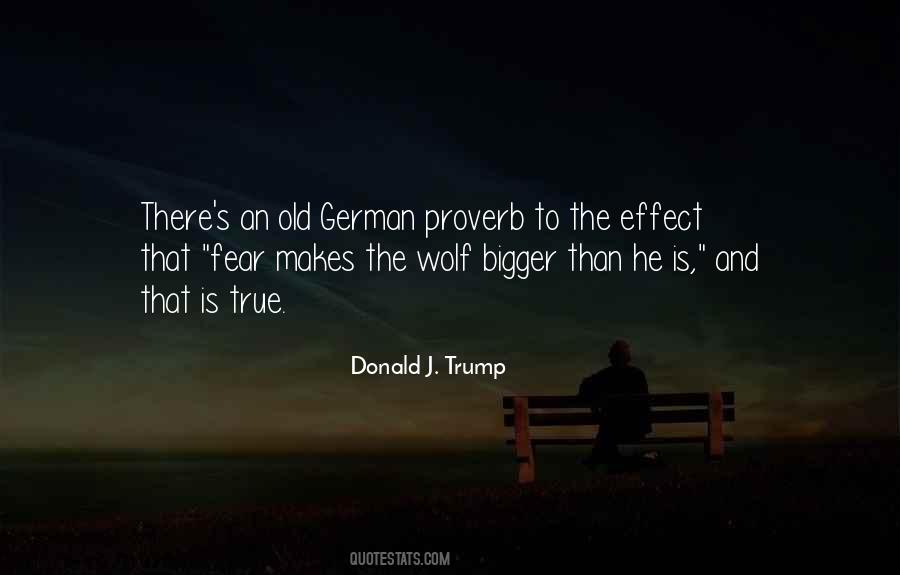 #20. I'm nice because I'm genuinely fond of you. - Author: Christina Lauren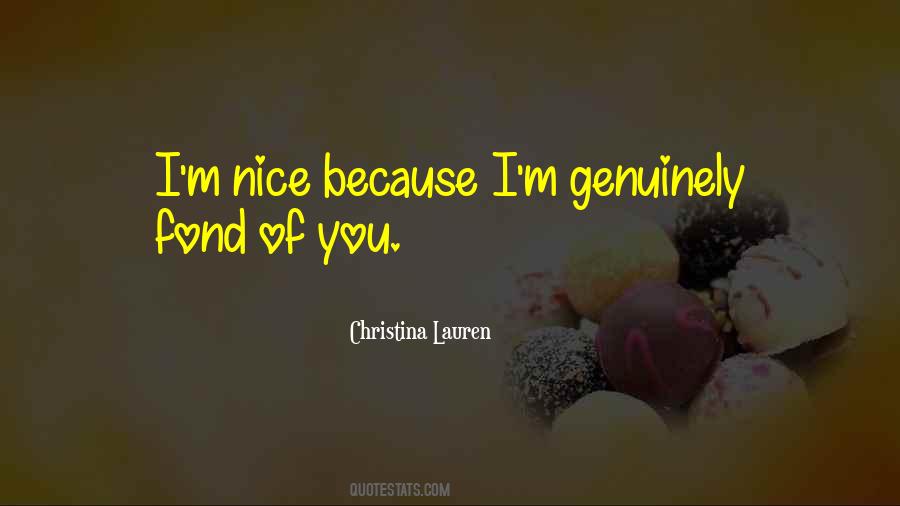 #21. I believe in a world of opposites and that's why I avoid people with rigid and inflexible personalities. - Author: Meryl Streep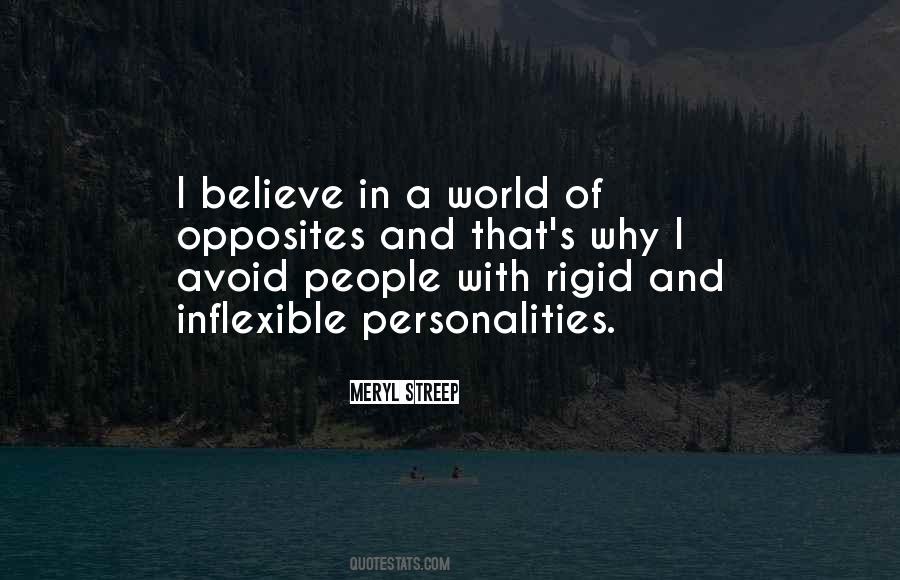 #22. My own grandparents came to the United States as immigrants in 1912, and they lived for some years in Italian ghettos in New York. Most immigrant groups start in ghettos somewhere, and many of them never get out. - Author: Jay Parini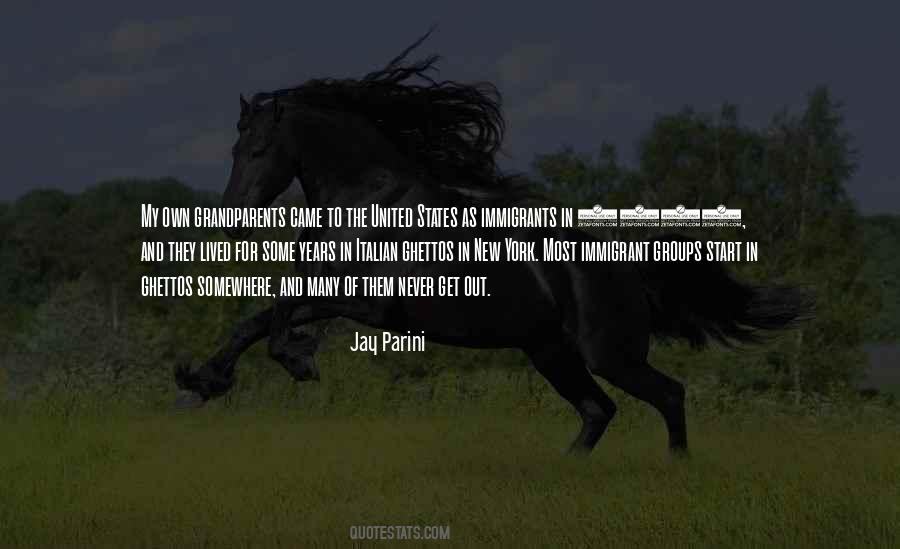 #23. It made no sense, but then, life was rather senseless most of the time. - Author: Beverly Lewis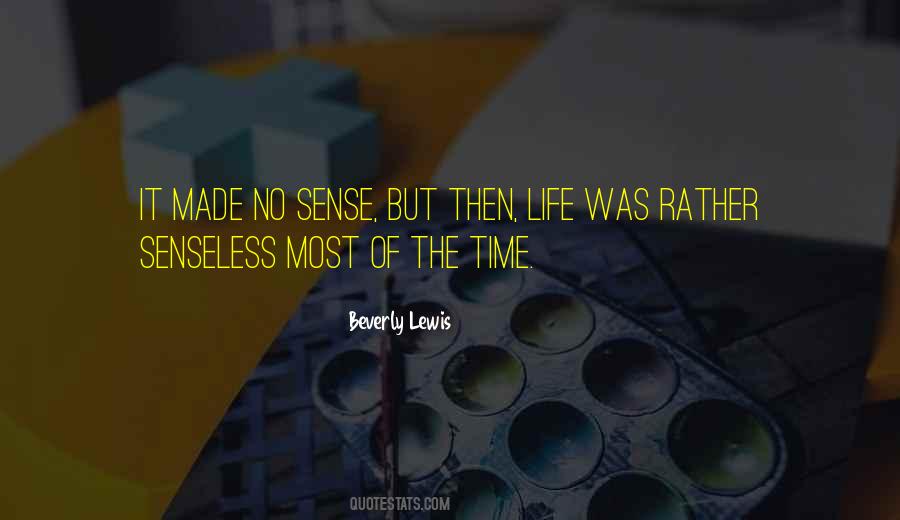 #24. It's the duty of art to ask questions, not to provide answers. And if you want a clearer answer, I'll have to pass. - Author: Michael Haneke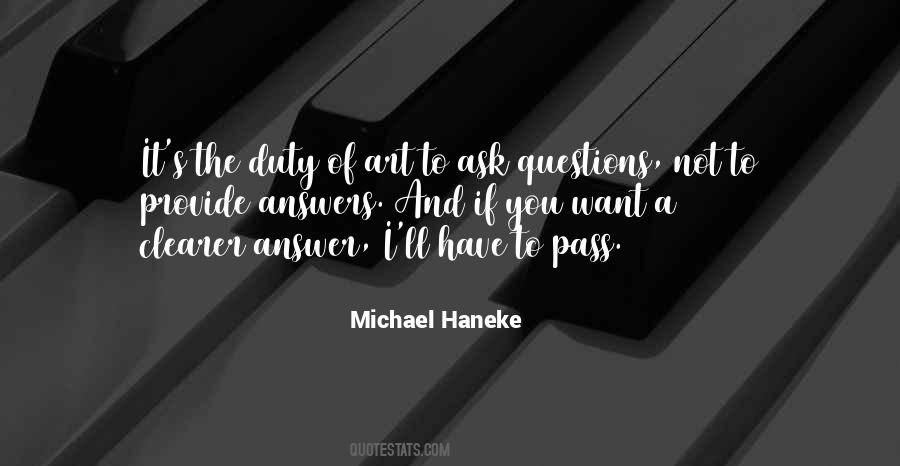 Famous Authors
Popular Topics