Interpretation Of The Bible Famous Quotes & Sayings
List of top 48 famous quotes and sayings about interpretation of the bible to read and share with friends on your Facebook, Twitter, blogs.
Top 48 Quotes About Interpretation Of The Bible
#1. The word 'God' is for me nothing more than the expression and product of human weaknesses, the Bible a collection of honorable, but still primitive legends which are nevertheless pretty childish. No interpretation, no matter how subtle, can (for me) change this. - Author: Albert Einstein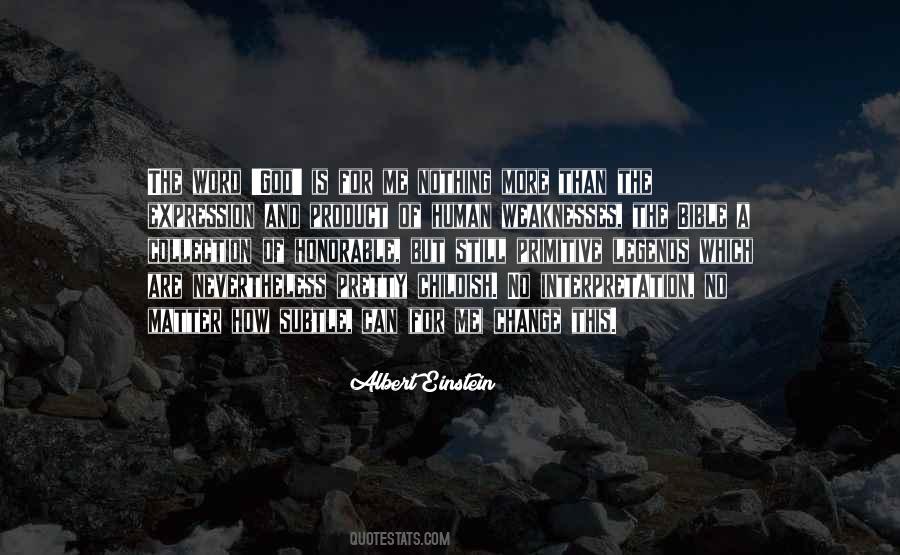 #2. The end product of the successful preacher's input is transformation. - Author: Christian Michael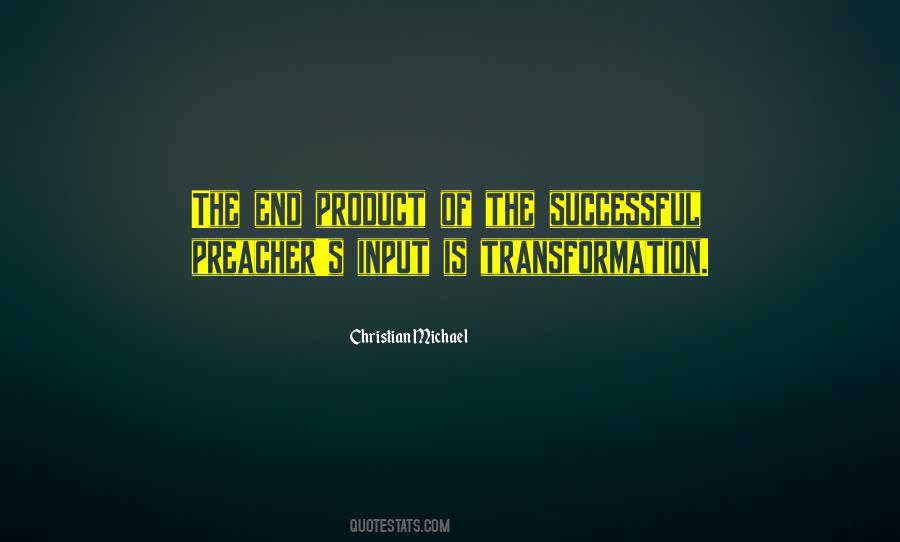 #3. Not taking the Bible (or other texts based on 'revealed truths') literally leaves it up to the reader to cherry-pick elements for belief. There exists no guide for such cherry-picking, and zero religious sanction for it. - Author: Jeffrey Tayler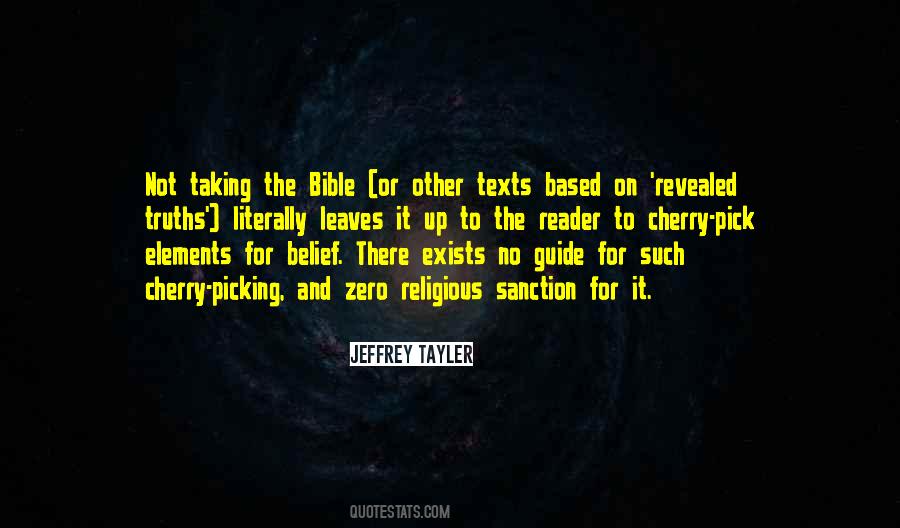 #4. Those who devote themselves to the study of Sacred Scripture should always remember that the various hermeneutical approaches have their own philosophical underpinnings, which need to be carefully evaluated before they are applied to the sacred texts. - Author: Pope John Paul II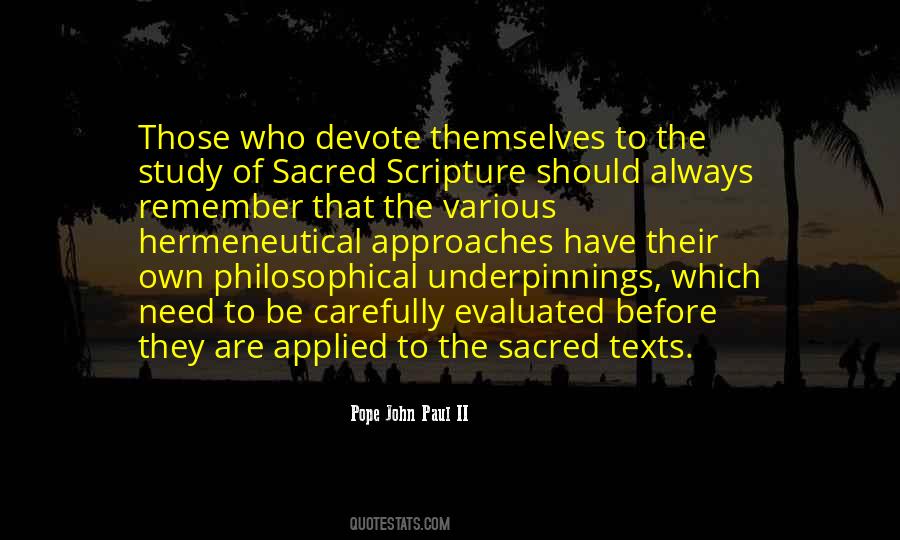 #5. So that originally, and Naturally, there is no such thing as Slavery. Joseph was rightfully no more a Slave to his brethren, then they were to him: and they no more Authority to Sell him, than they had to Slay him. [Genesis 37]. - Author: Samuel Sewall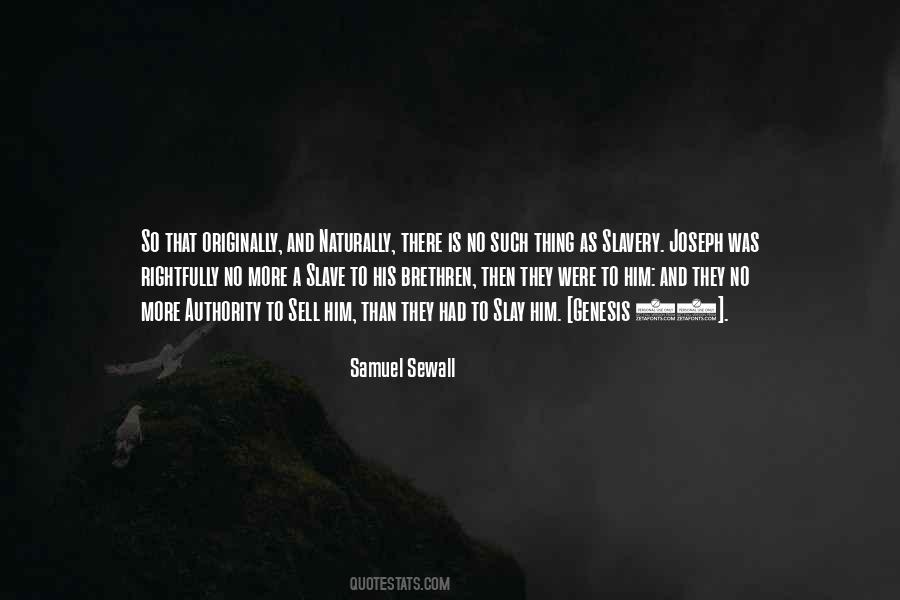 #6. Well, Louie, you'll know then that Leviticus also tells us not to cut our beards, not to wear linen and wool together nor to eat crayfish or frogs or snails. I'm afraid that if we adhered to Leviticus the entire French nation would be an abomination in the eyes of the Lord. - Author: Paula Boock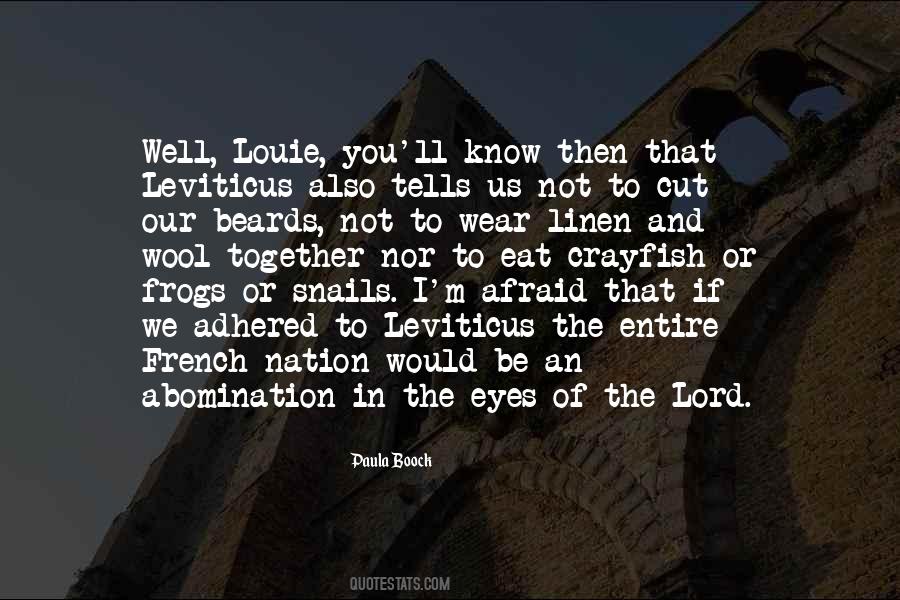 #7. Shakespeare said it this way: Even the devil can cite scripture for his purpose. - Author: Dawn Flemington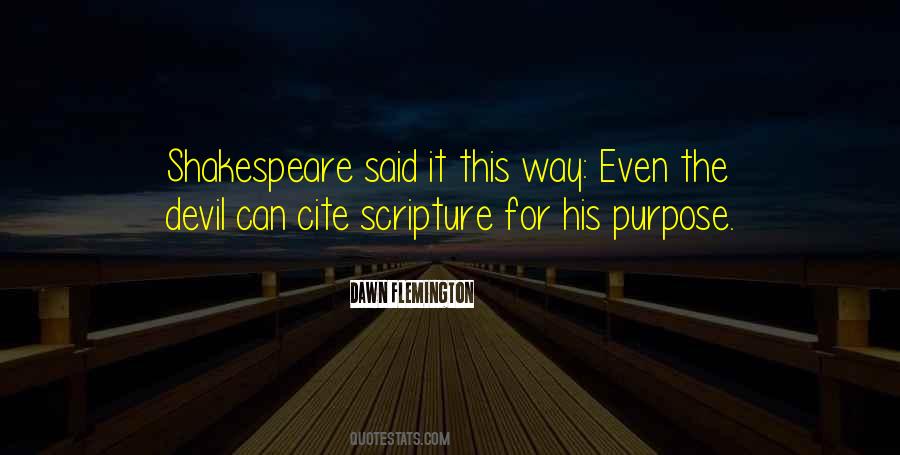 #8. We've got enough going on in our lives today without stressing about things that might or might not happen tomorrow - Author: Karen Gibbs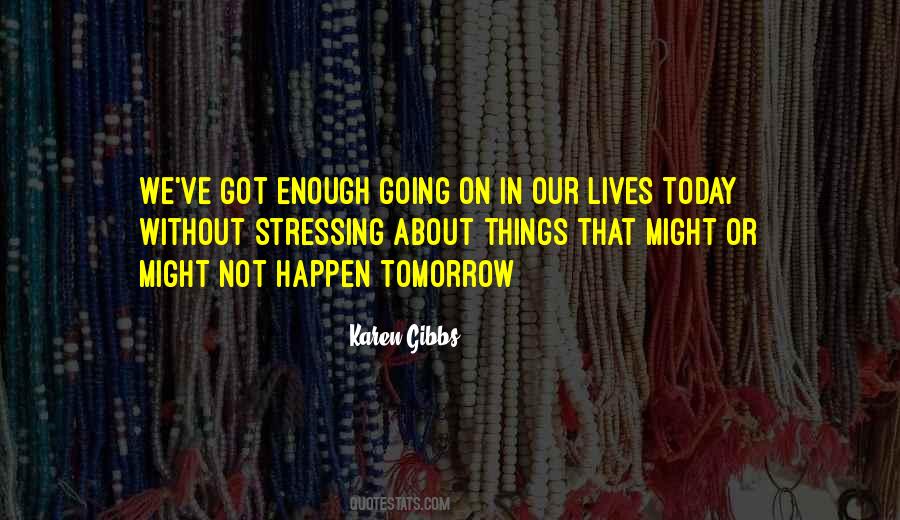 #9. It is not enough just to read the Bible; it is even just as important to understand it. As to living it- that is accomplished in and through us by the Holy Spirit."


~R. Alan Woods [2013] - Author: R. Alan Woods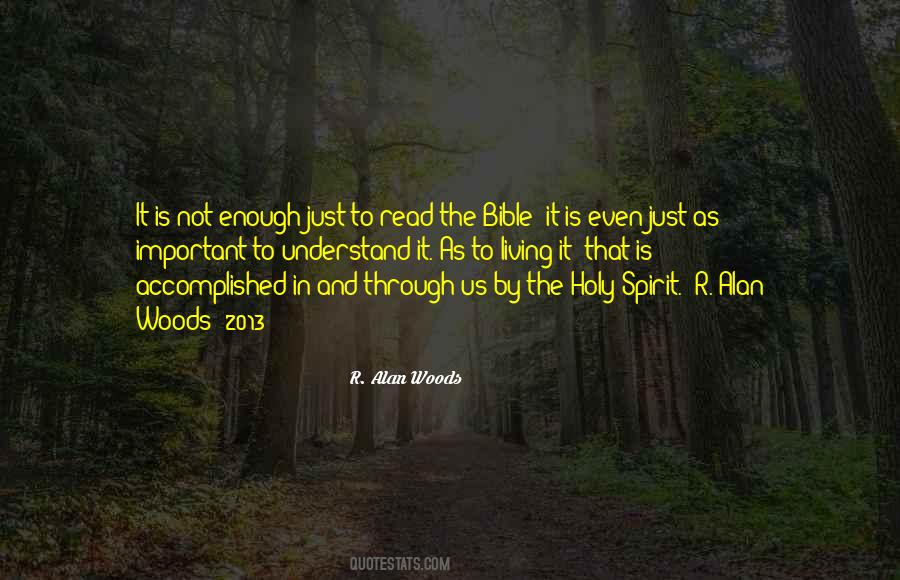 #10. The Bible is the greatest book of all times. - Author: Lailah Gifty Akita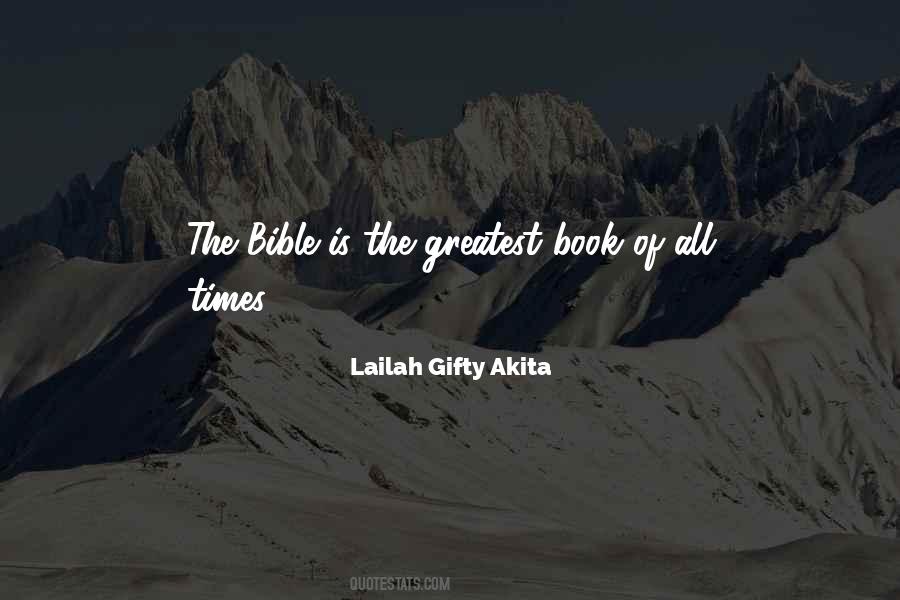 #11. What is the difference between my view and the classical Christian perspective? I am convinced that there are not multiple comings and multiple returns of Christ, but only one decisive coming at the end of the world, which includes the resurrection, the rapture, and his appearance in the sky! - Author: Eli Of Kittim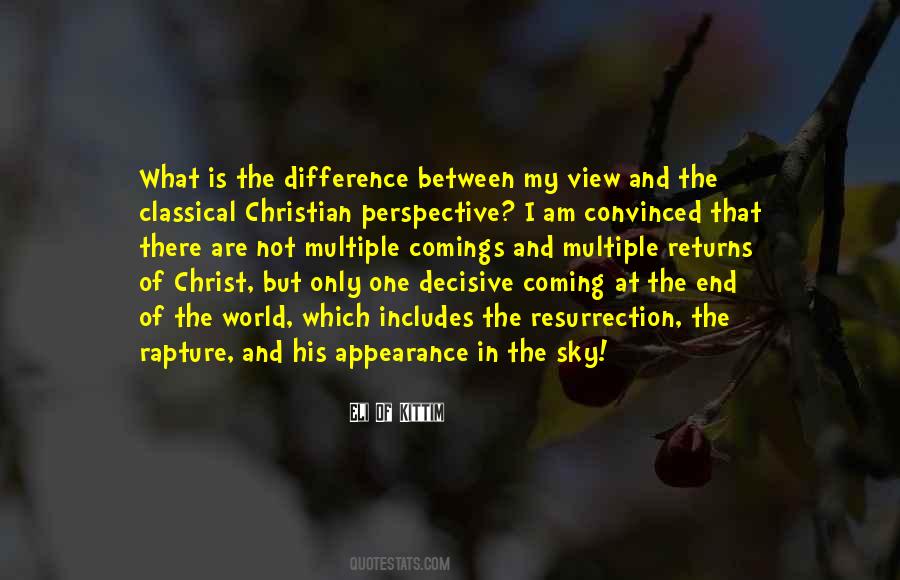 #12. In my view, the gospels are true, not historically, but theologically, or, as I would argue, prophetically! What we have is, the Messiah's history written in advance in story form. - Author: Eli Of Kittim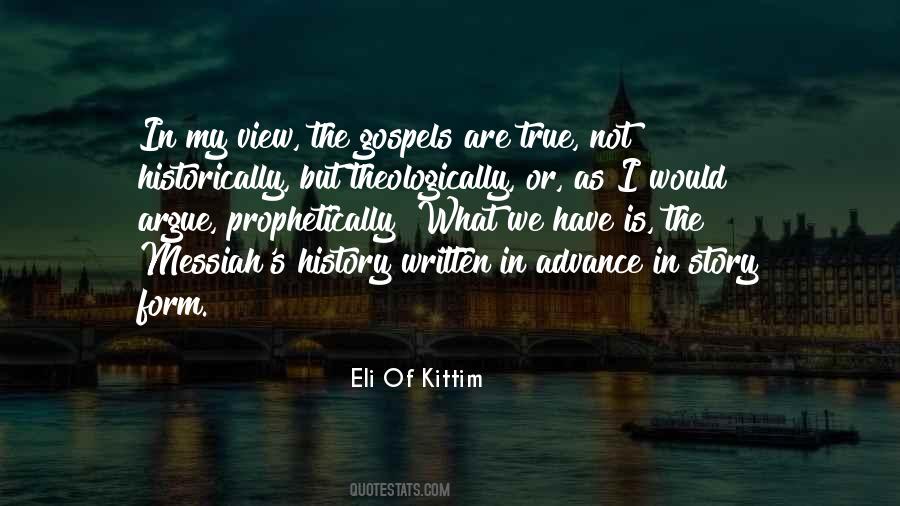 #13. If we fail to understand the biblical story of Jesus, we will compromise our prophetic interpretations of the end-times. And that's exactly what we've done. - Author: Eli Of Kittim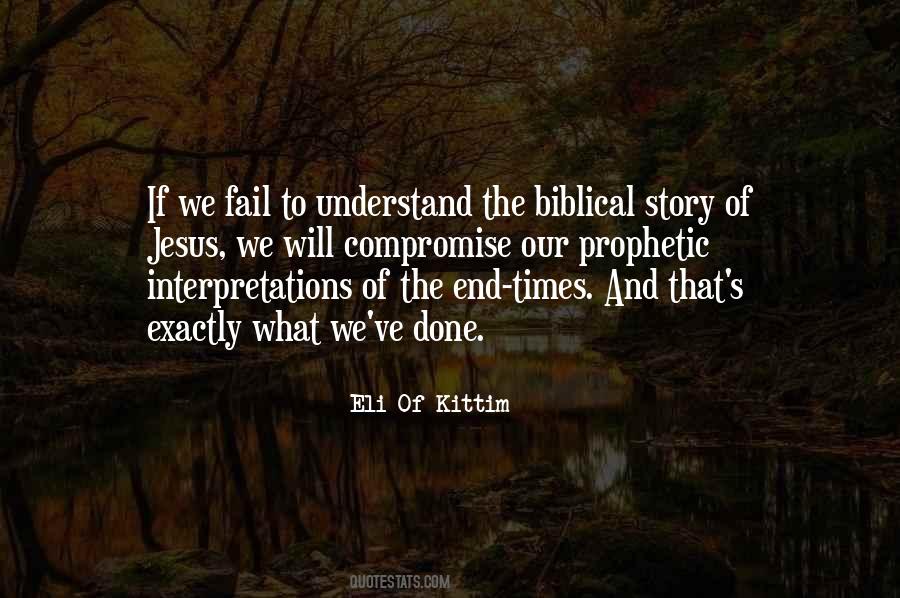 #14. The worst extremes usually start with slight deviations. - Author: John F. MacArthur Jr.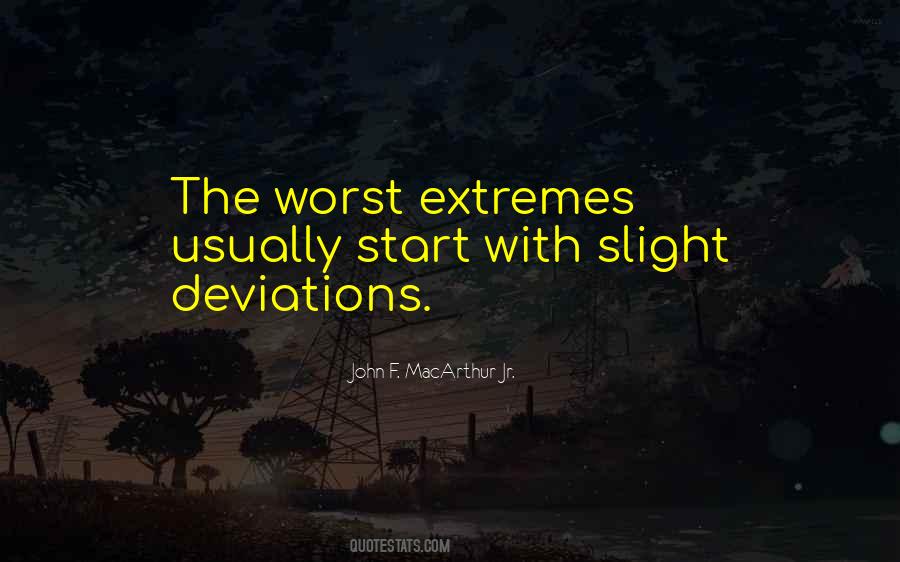 #15. Reading and understanding the Bible involves lots and lots of interpretation. Not just in light of the world and culture around us, but in reference to other parts of the Bible. - Author: John Piper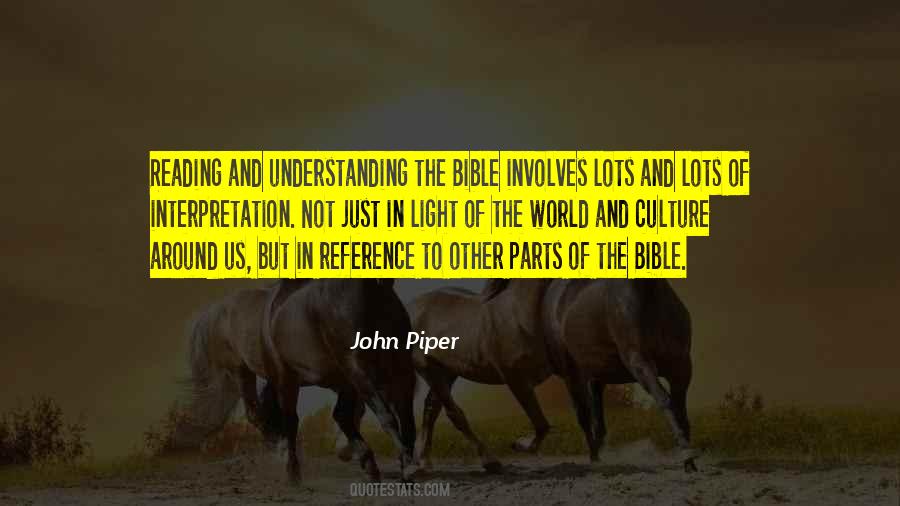 #16. Most students don't trust their own insights and questions when they are reading a biblical assignment. They expect that there must be a point, a right reading that they're missing, and that they don't have the authority to suggest any other interpretation. - Author: Timothy Beal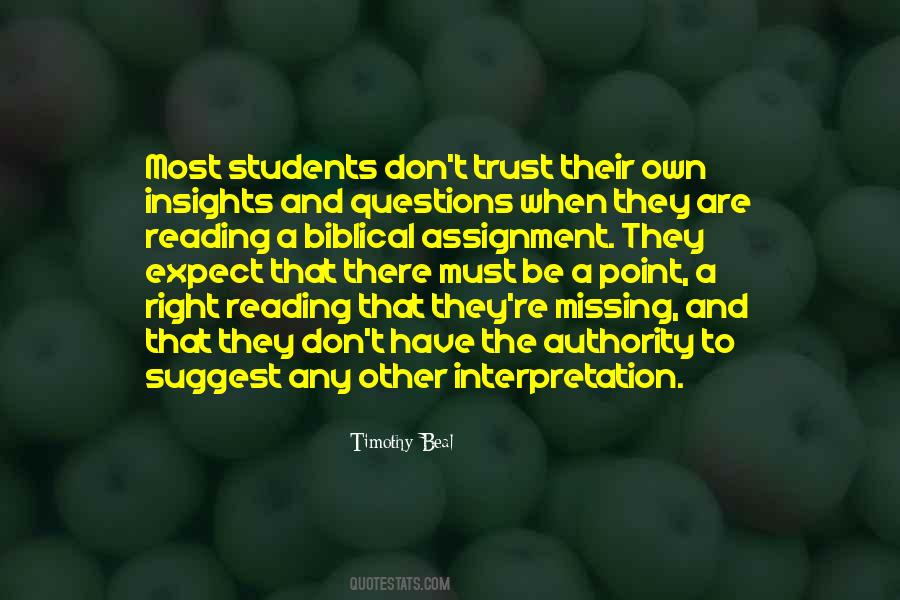 #17. Jesus and Paul knew the Old Testament completely. Their comments about divorce were meant to add to, not replace or change, what was already written in the Old Testament about marriage and divorce. - Author: Caroline Abbott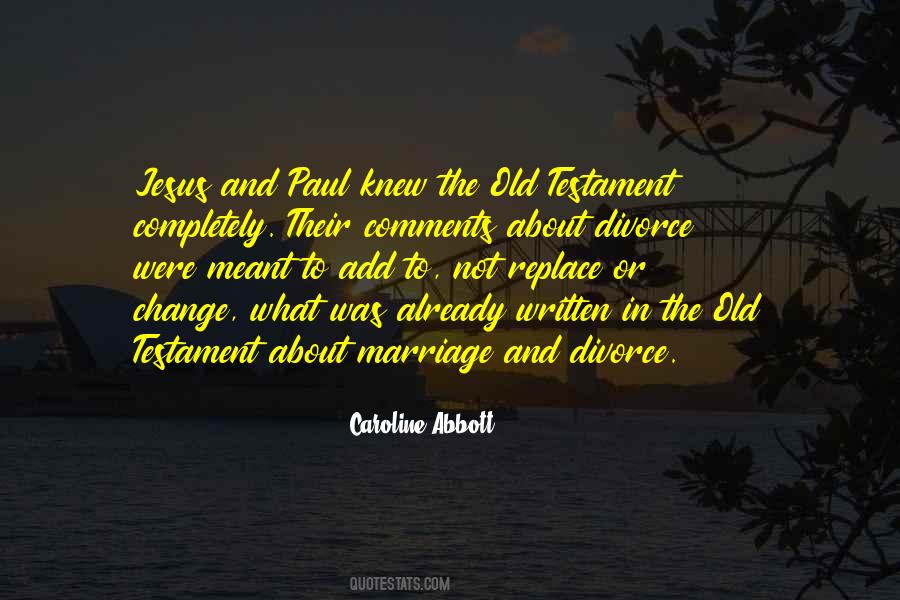 #18. Daily Bible reading and mediation will deepen your understanding of life and God. - Author: Lailah Gifty Akita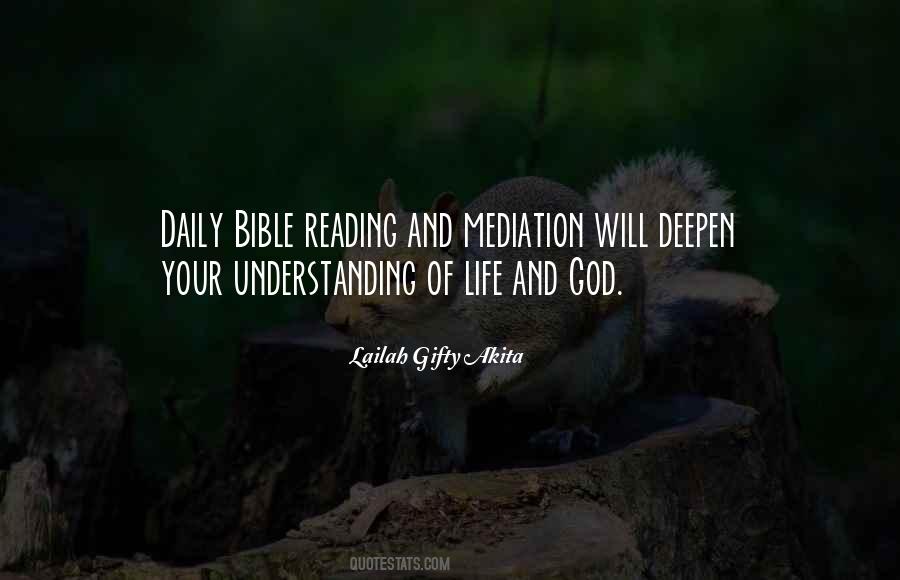 #19. In the deepest sense, the Bible is not meant to be interpreted, but rather revealed! - Author: Eli Of Kittim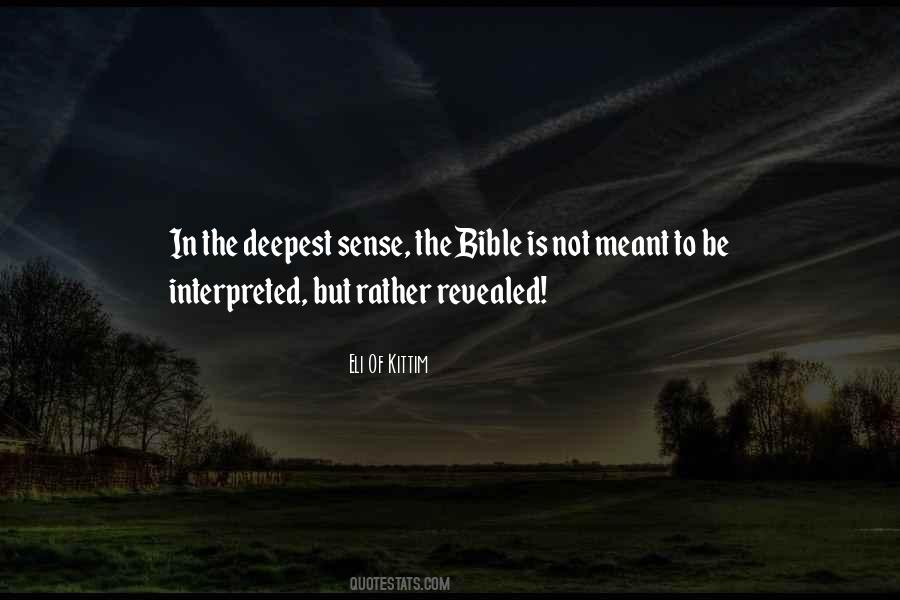 #20. The Bible is man in a nutshell. Good and evil live side by side in the same book. That's why it's cherished. The good find in it encouragement, the weak solace, the evil, justification. - Author: Bangambiki Habyarimana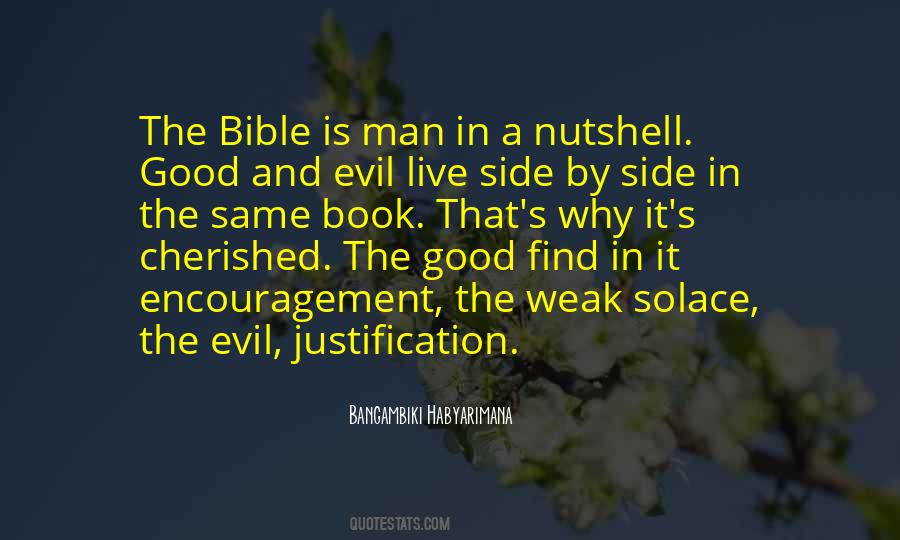 #21. For Jesus, the correct interpretation of Scripture all comes down to how we love. The Bible was never intended to be our master, placing a burden on our back; it was intended to act as a servant, leading us to love God, others, and ourselves. - Author: Derek Flood
#22. The Bible is a supernatural book and can be understood only by supernatural aid. - Author: A.W. Tozer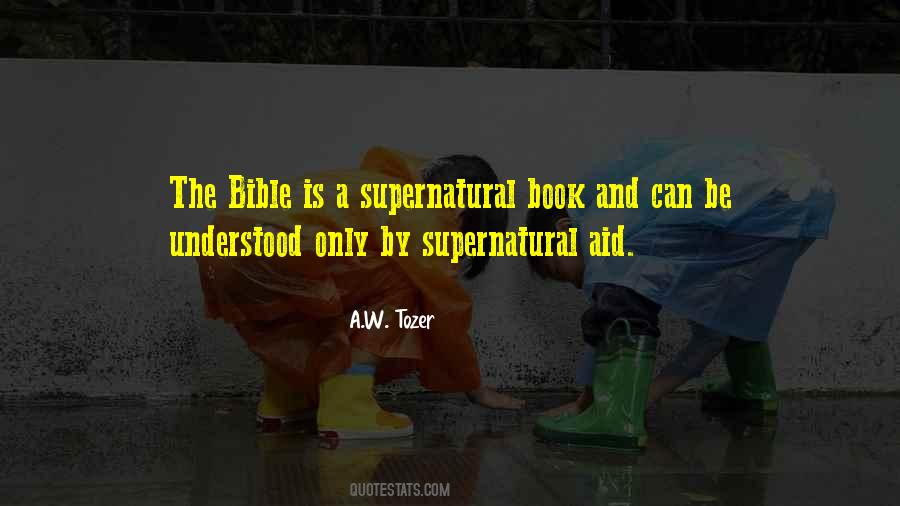 #23. Whoever, then, thinks that he understands the Holy Scriptures, or any part of them, but puts such an interpretation upon them as does not tend to build up this twofold love of God and our neighbor, does not yet understand them as he ought. - Author: Augustine Of Hippo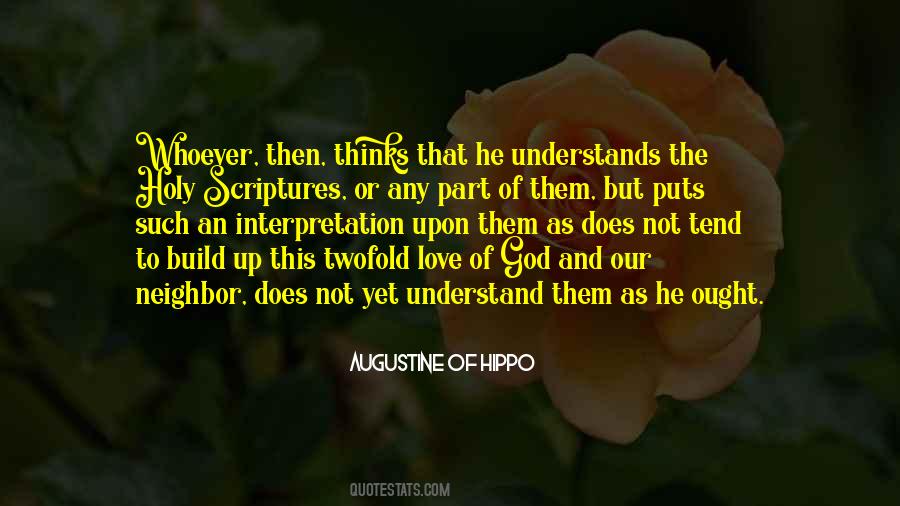 #24. In schools of theology Negroes are taught the interpretation of the Bible worked out by those who have justified segregation and winked at the economic debasement of the Negro at times almost to the point of starvation. - Author: Carter G. Woodson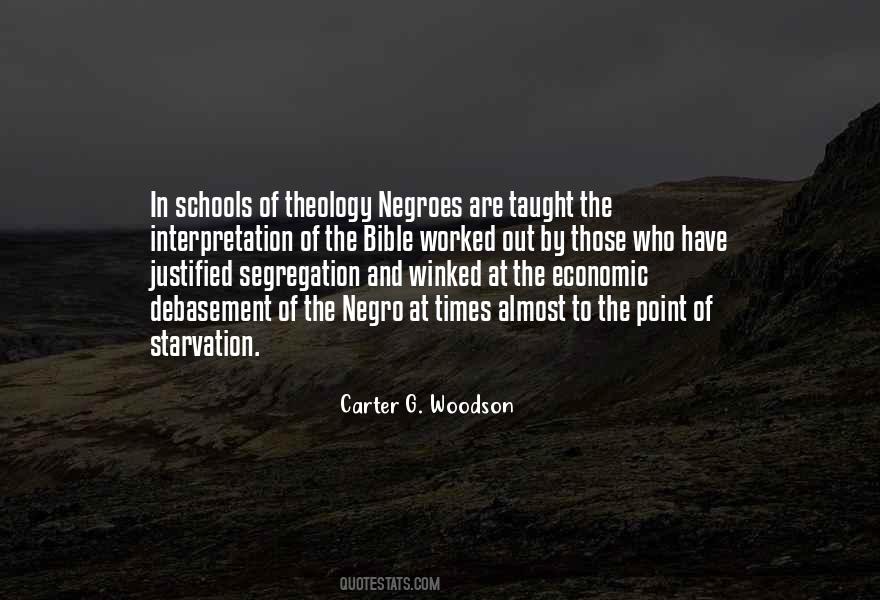 #25. Christianity and Judaism are united above all in their common affirmation and implementation of the moral teaching of the Hebrew Bible, or 'Old Testament,' and the traditions of interpretation of that teaching. - Author: David Novak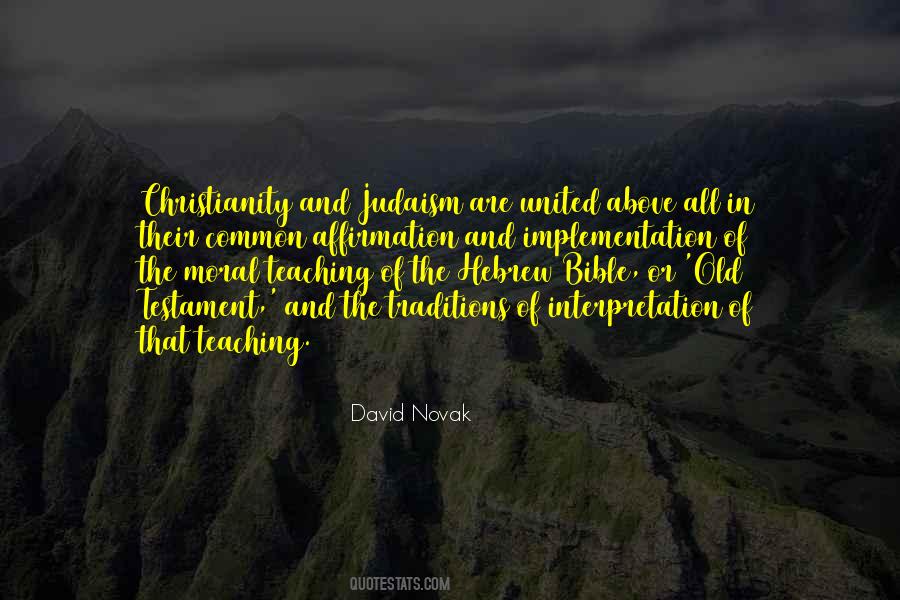 #26. Good docents often begin by asking the viewer, "What do you see in this work?" The idea that the expert should be allowed to constrain the interpretation of others rightly offends our sensibilities about museums and art. It ought to offend us just as much when applied to Scripture. - Author: Dale B. Martin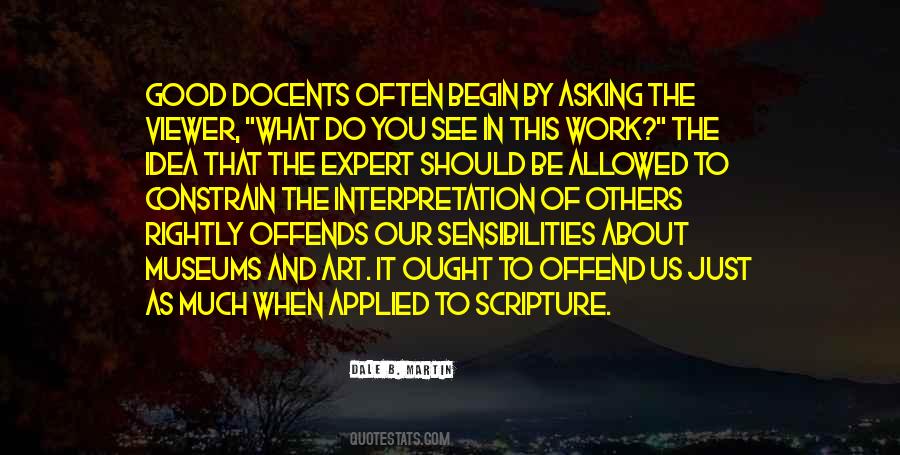 #27. The question concerning Jesus: do you want to know the real story, or just the allegory? - Author: Eli Of Kittim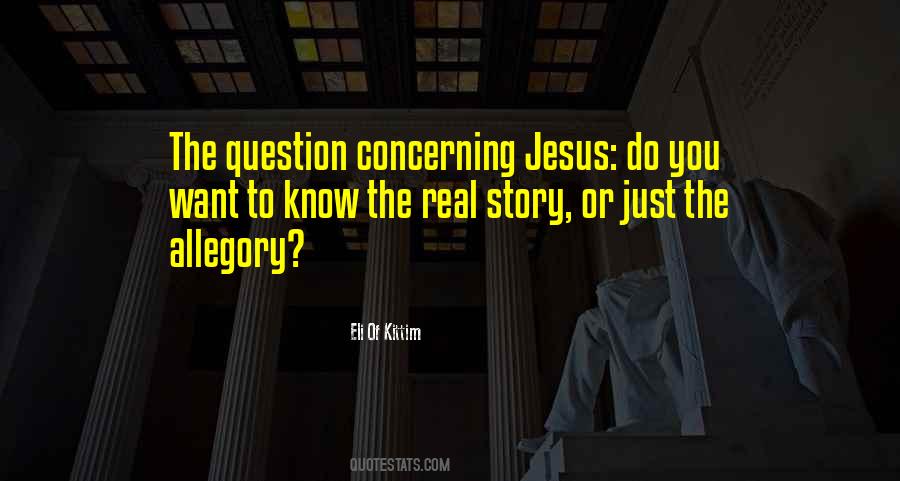 #28. The reason we haven't yet fully understood the Jesus story is that we are gospel-based rather than Bible-based Christians! - Author: Eli Of Kittim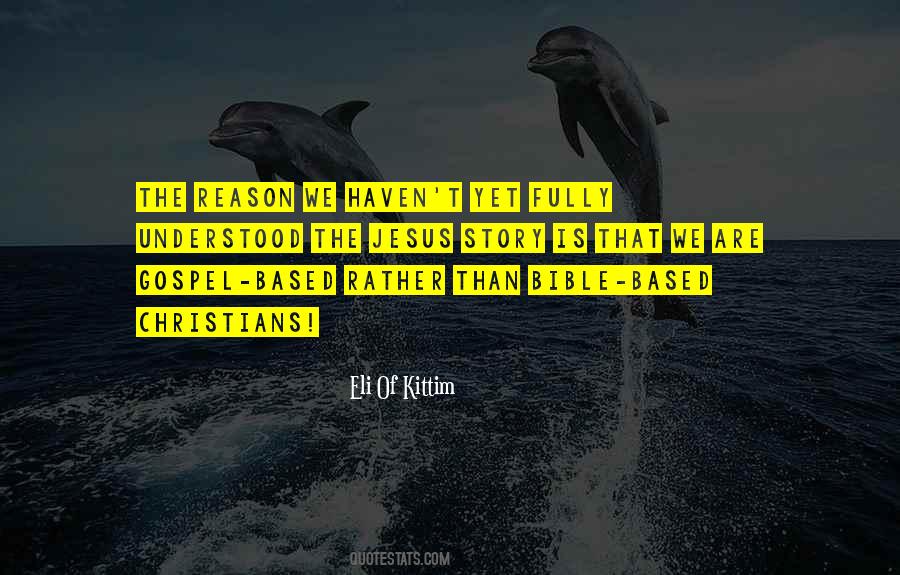 #29. A theologian's epistemology controls his interpretation of the Bible. If his epistemology is not Christian, his exegesis will be systematically distorted. If he has no epistemology at all, his exegesis will be unsystematically distorted. - Author: Gordon H. Clark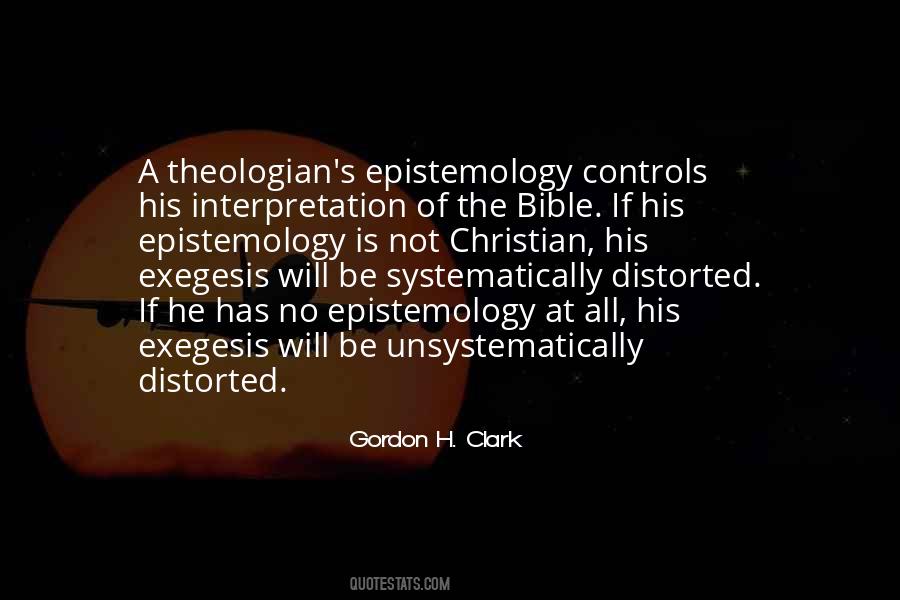 #30. Bible-believing Christians cannot accept any evolutionary interpretation. Dinosaurs and humans were definitely on the earth at the same time and may have even lived side by side within the past few thousand years. - Author: Brad R. Batdorf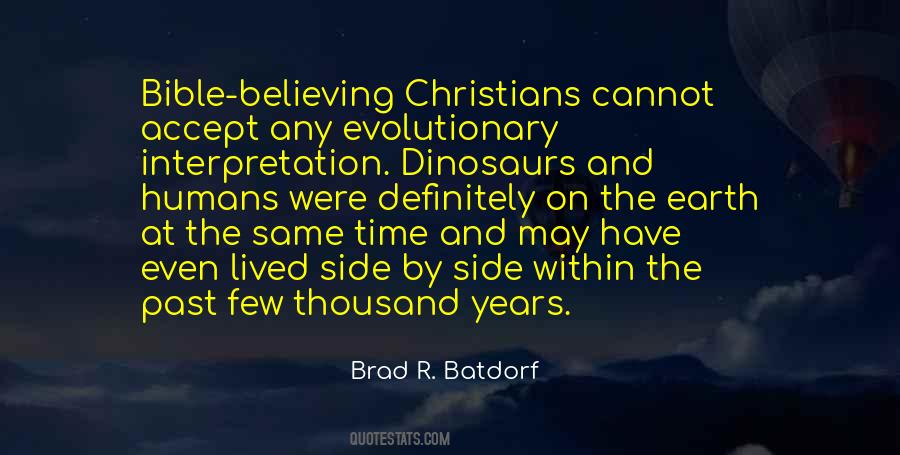 #31. May the Lord grant you grace to read and understand the Holy Scriptures. - Author: Lailah Gifty Akita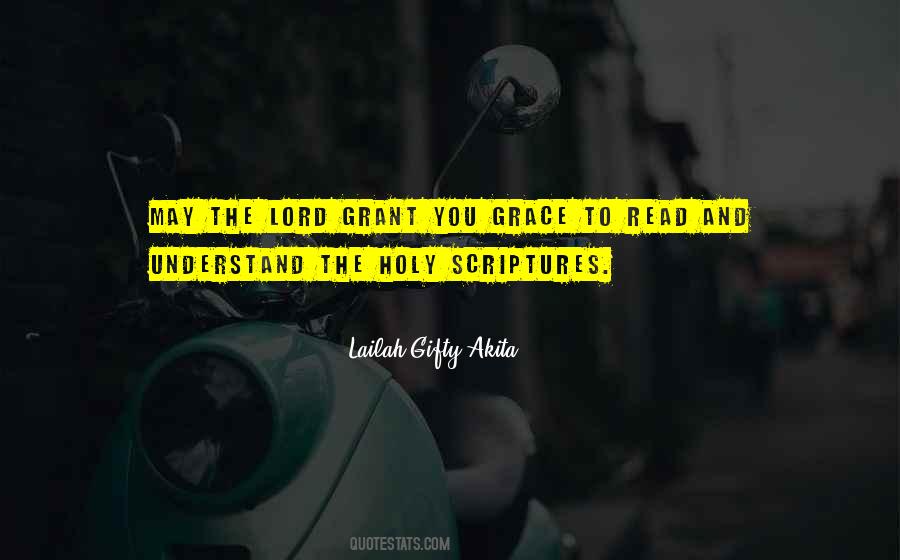 #32. The Serpent, to my interpretation, was pain. - Author: William Goldman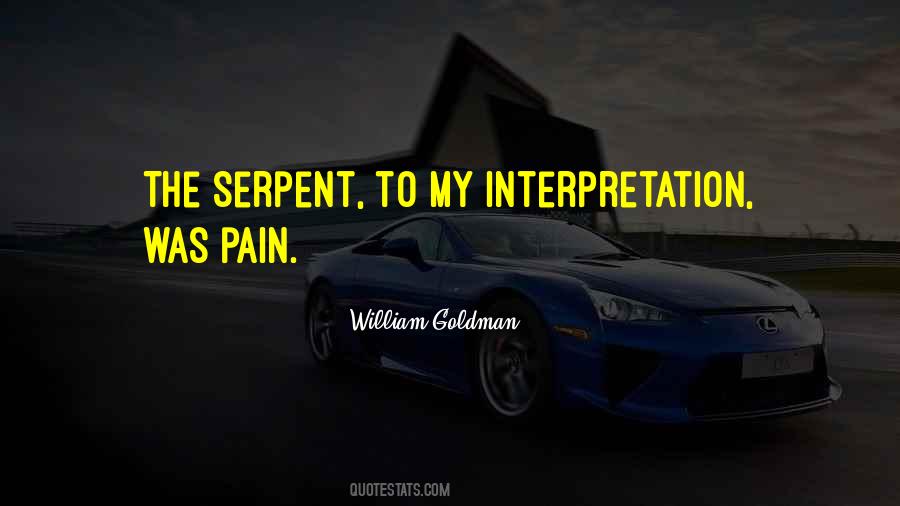 #33. The Bible itself is a book that constantly must be wrestled with and re-interpreted ... Bible interpretation is colored by historical context, the reader's bias and current realities. The more you study the Bible, the more questions it raises. It is not possible to simply do what the Bible says. - Author: Rob Bell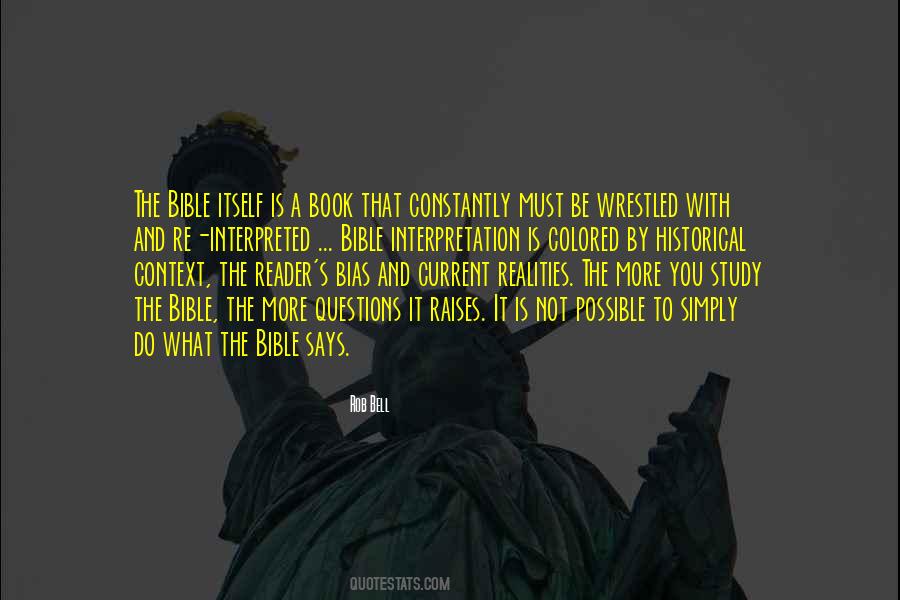 #34. It's not your job to judge or to decide if someone deserves something. It's your job to lift the fallen and comfort the broken. - Author: Karen Gibbs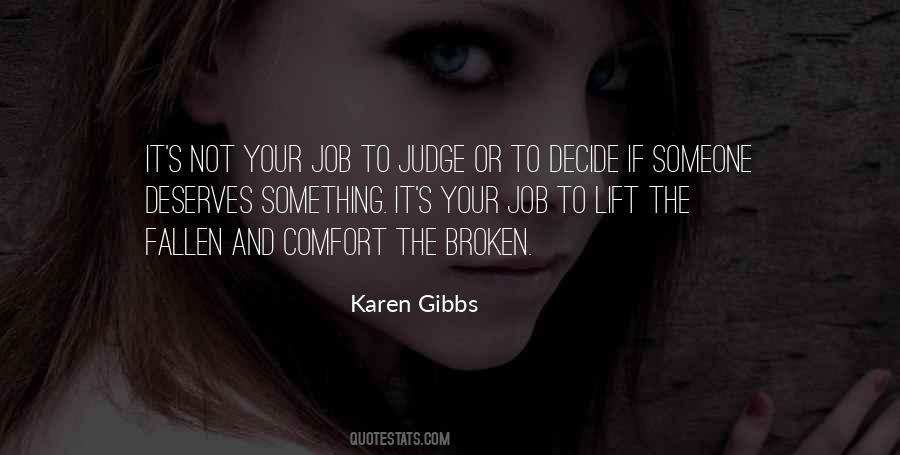 #35. The Bible stands as the supreme Constitution for all mankind, its laws applying equally to all who live under its domain, without exception or special interpretation. - Author: Billy Graham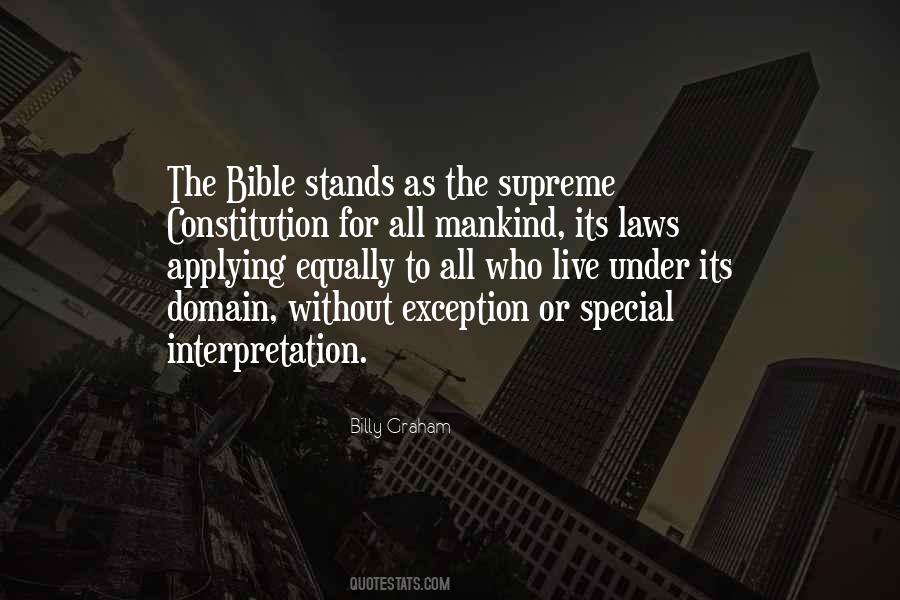 #36. The business of reading and interpreting the Bible in South Afria is a tricky one! The Bible is everywhere and in the hands of many, including the pain inflictors. ~ Mogomme Alpheus Masoga - Author: Gerald O. West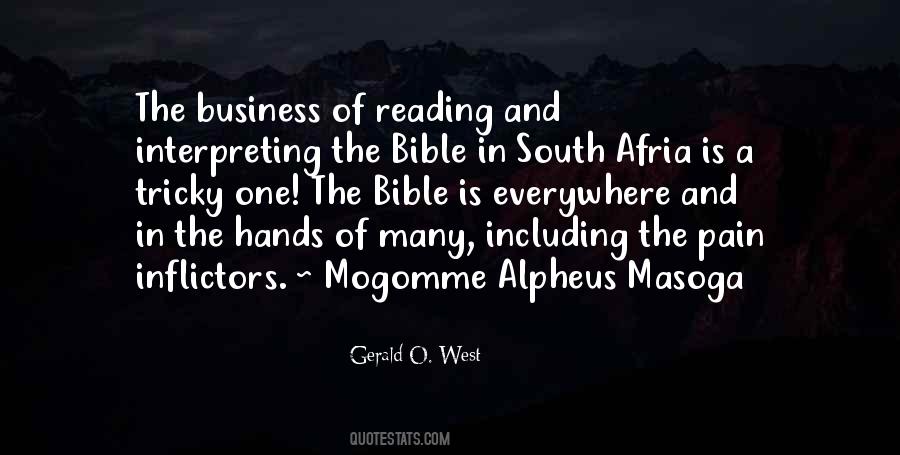 #37. Sola scriptura means at least this: that the church's proclamation is always subject to potential correction from the canon. It is for this reason that we resist simply collapsing the text into the tradition of its interpretation and performance. - Author: Kevin J. Vanhoozer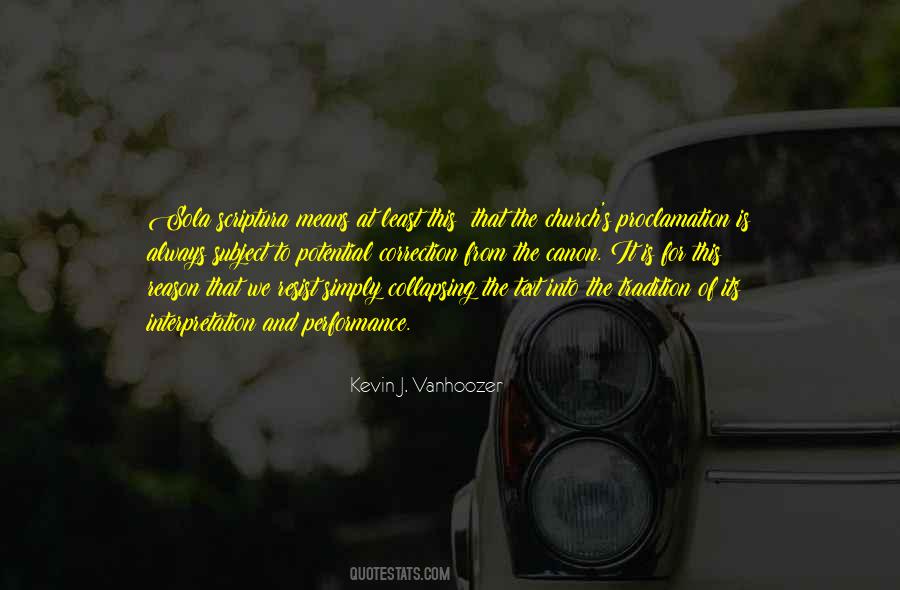 #38. The Bible has been through millions of rounds of exegesis and interpretation, but it hasn't been until quite recently that it's been taken as the absolute truth, to the point where people expect it to inform ideas about biology and life on this planet. - Author: Walter Kirn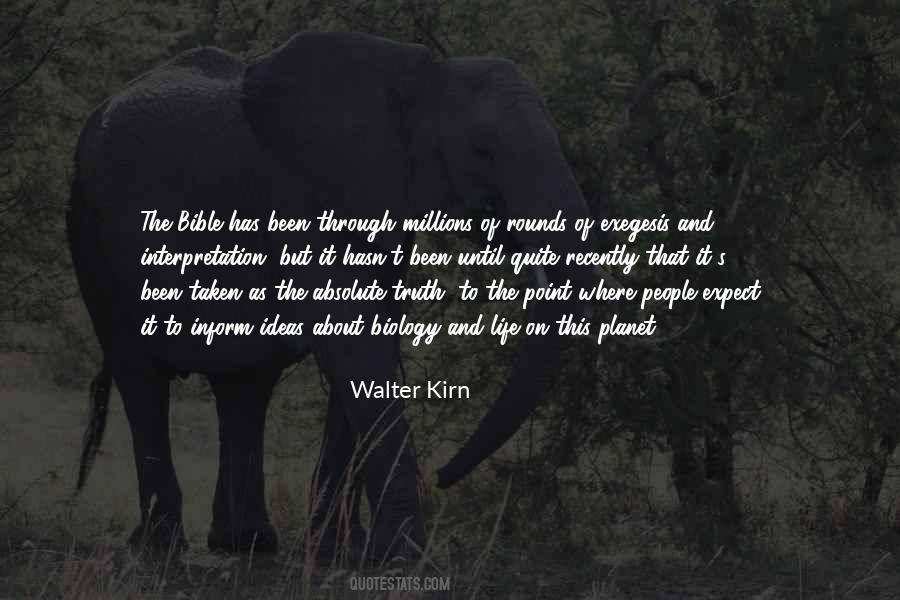 #39. In general, it should be noted, biblical law is evolutionary, not revolutionary... - Author: Joseph Telushkin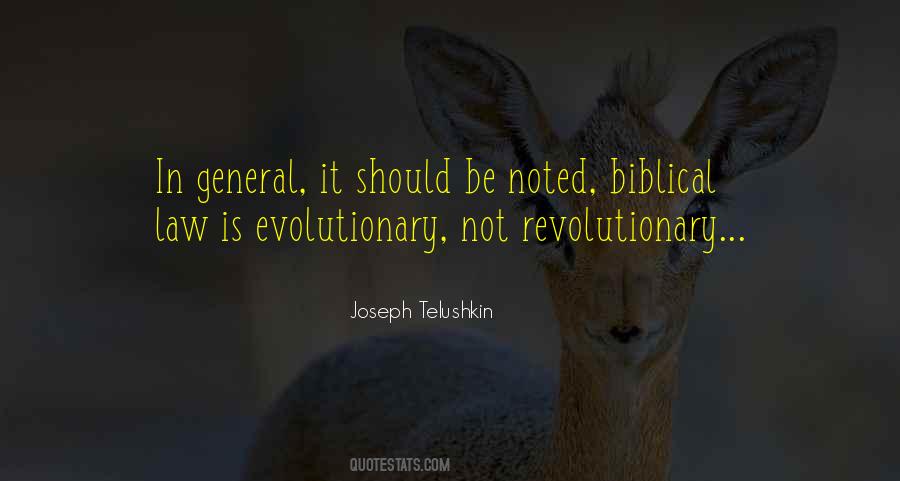 #40. My interpretation can only be as inerrant as I am, and that's good to keep in mind. - Author: Rachel Held Evans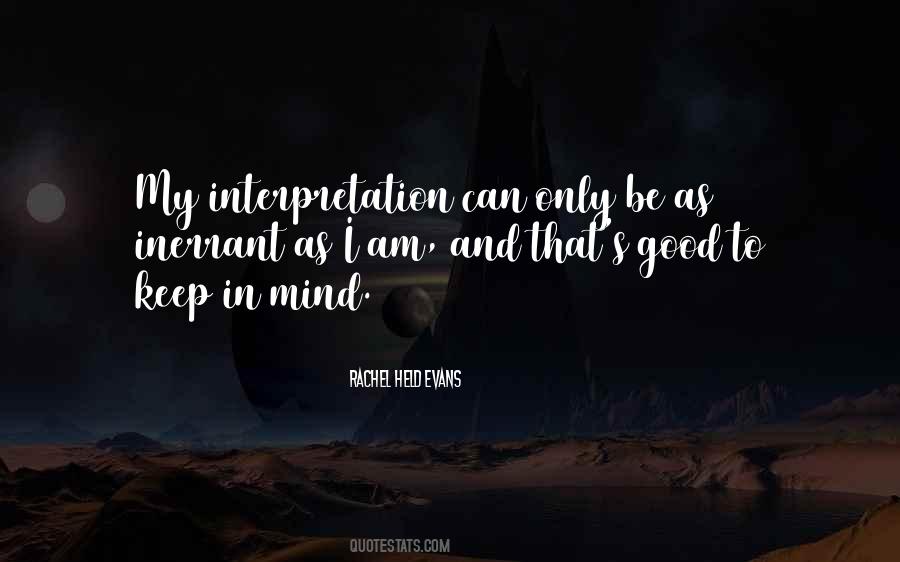 #41. Using only nonnarrative portions of the Bible to interpret narrative is not only disrespectful to the narrative portions but also suggests a misguided approach to nonnarrative parts of the Bible. - Author: Craig S. Keener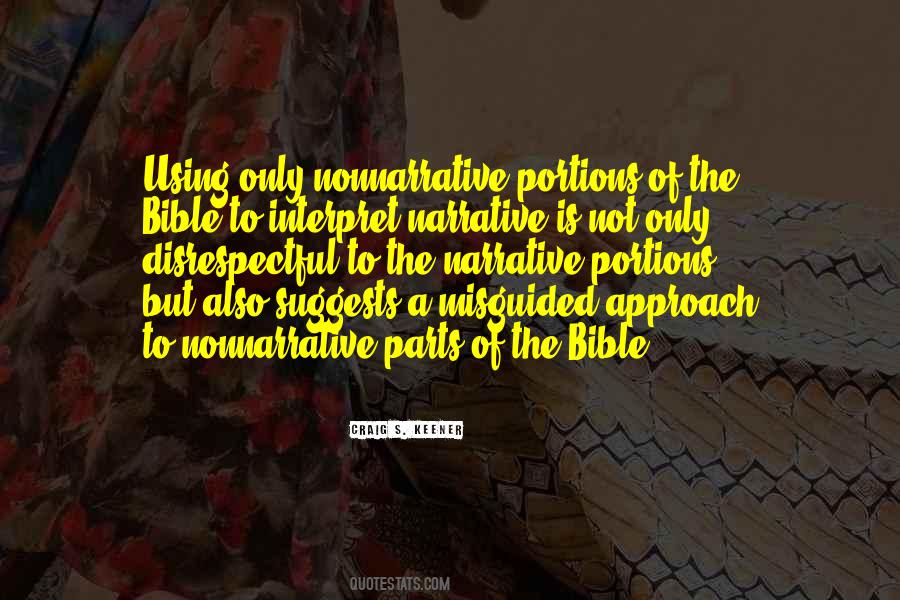 #42. The Bible is only as good and decent as the person reading it. - Author: Dan Savage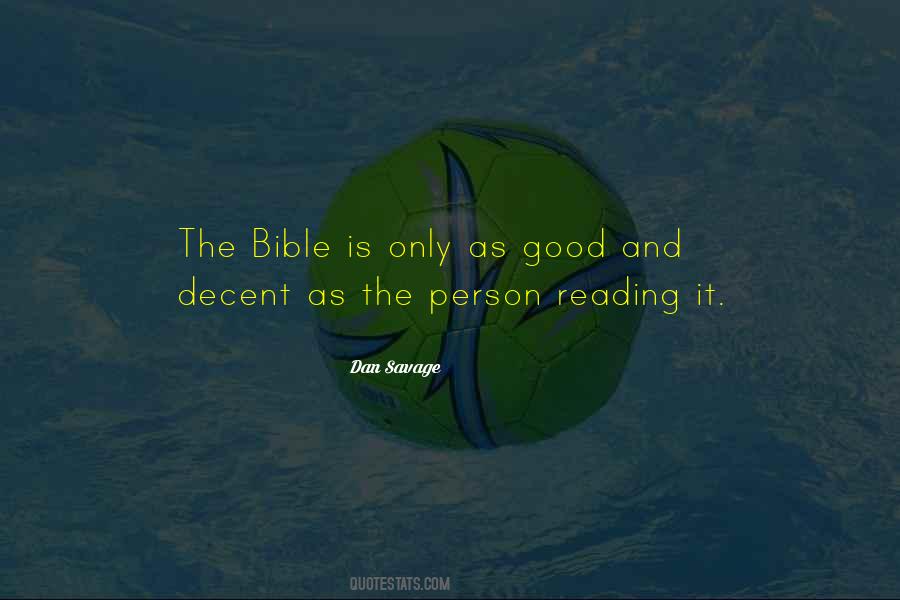 #43. The Word that will change a man must first show the man who he really is. - Author: Christian Michael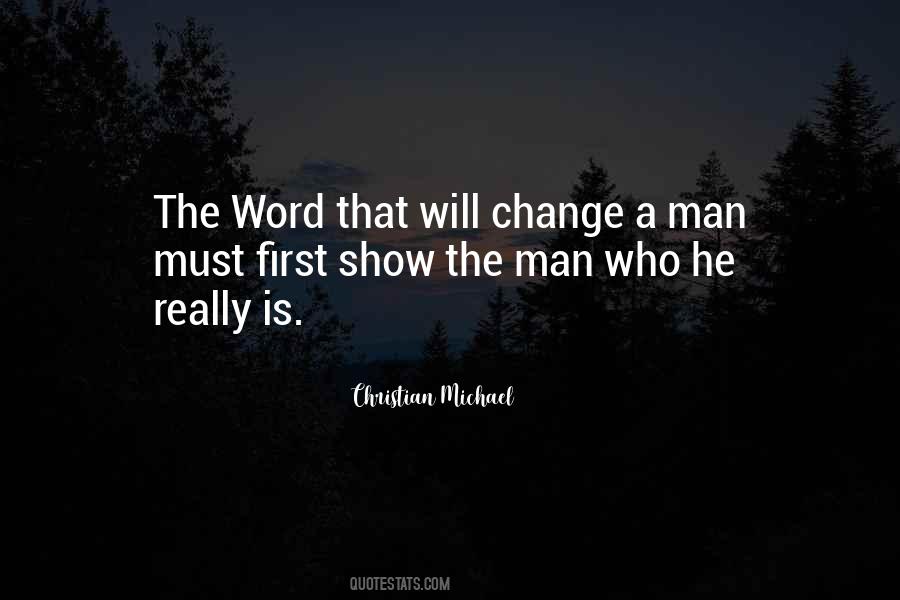 #44. The Greek meaning of the word "blessed" is "supreme happiness." [see Matthew 5:3-5] - Author: Eric Ludy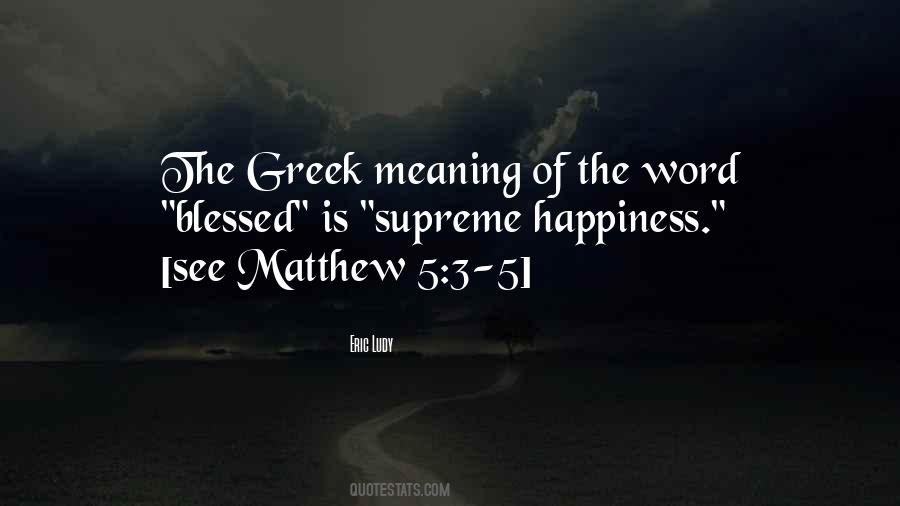 #45. The truth is, it doesn't matter what a verse means to me, to you, or to anyone else. All that matters is what the verse means! - Author: John F. MacArthur Jr.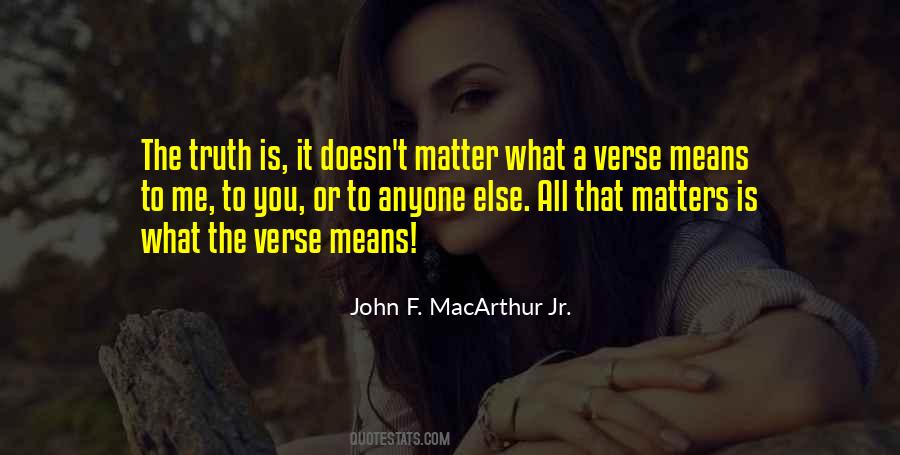 #46. Theologians and other clerks,
You won't understand this book,
However bright your wits
If you do not meet it humbly,
And in this way, Love and Faith
Make you surmount Reason, for
They are the protectors of Reason's house. - Author: Marguerite Porete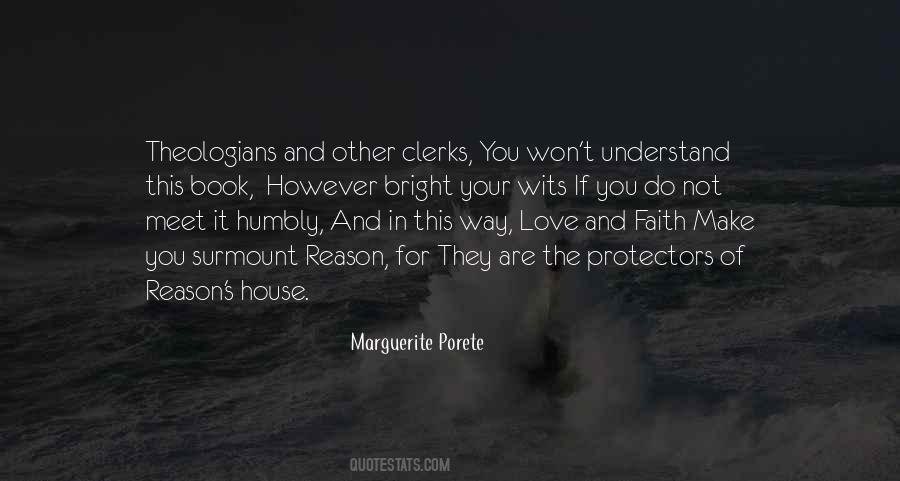 #47. Now the Bible came to be seen as what it obviously is not: a collection of "inerrant" oracles and historical reports, each true in the same way as every other, each subject to only one level of interpretation, and all perfectly in agreement with one another. - Author: David Bentley Hart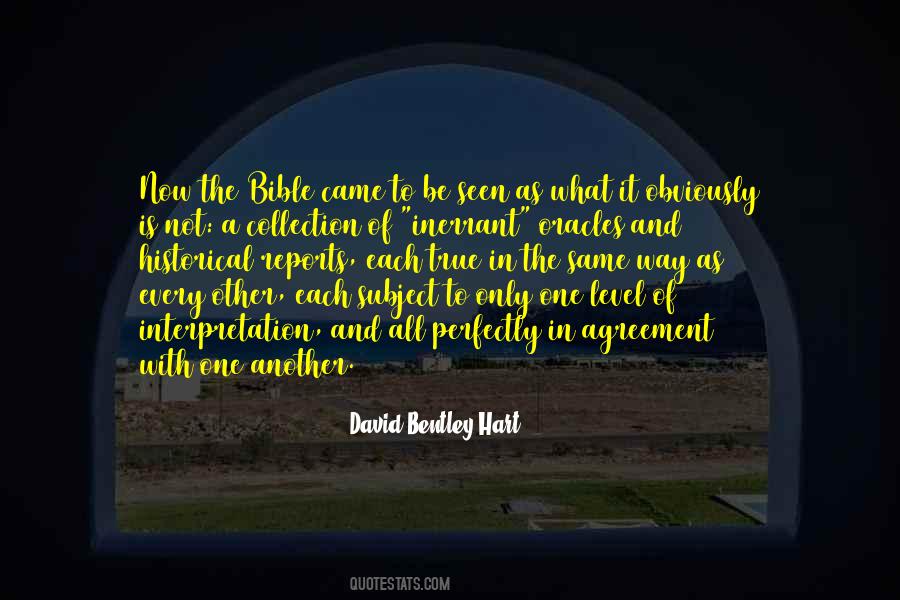 #48. An experiment in nature, like a text in the Bible, is capable of different interpretations, according to the preconceptions of the interpreter. - Author: William Jones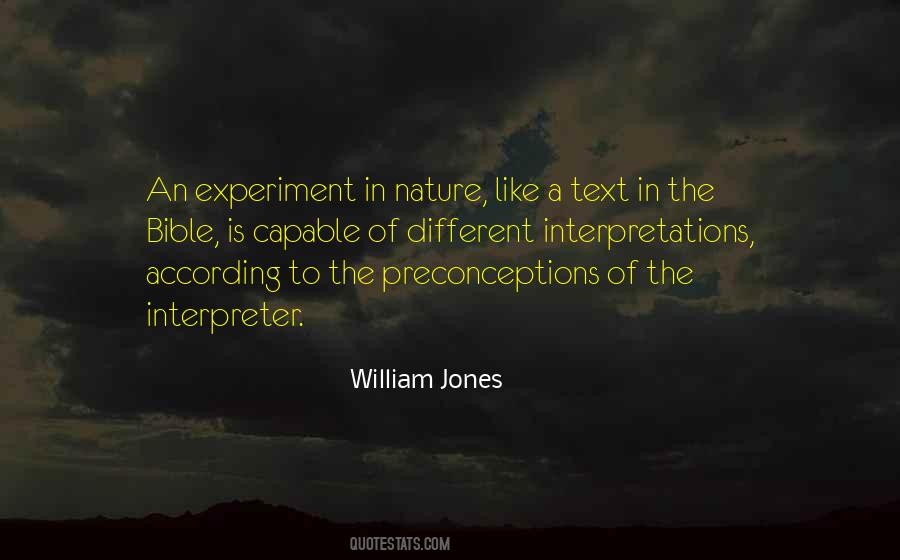 Famous Authors
Popular Topics