Interfaith Dialogue Famous Quotes & Sayings
List of top 18 famous quotes and sayings about interfaith dialogue to read and share with friends on your Facebook, Twitter, blogs.
Top 18 Quotes About Interfaith Dialogue
#1. God's love supersedes all religions and it is the core of all religions. - Author: Riaz Ahmed Gohar Shahi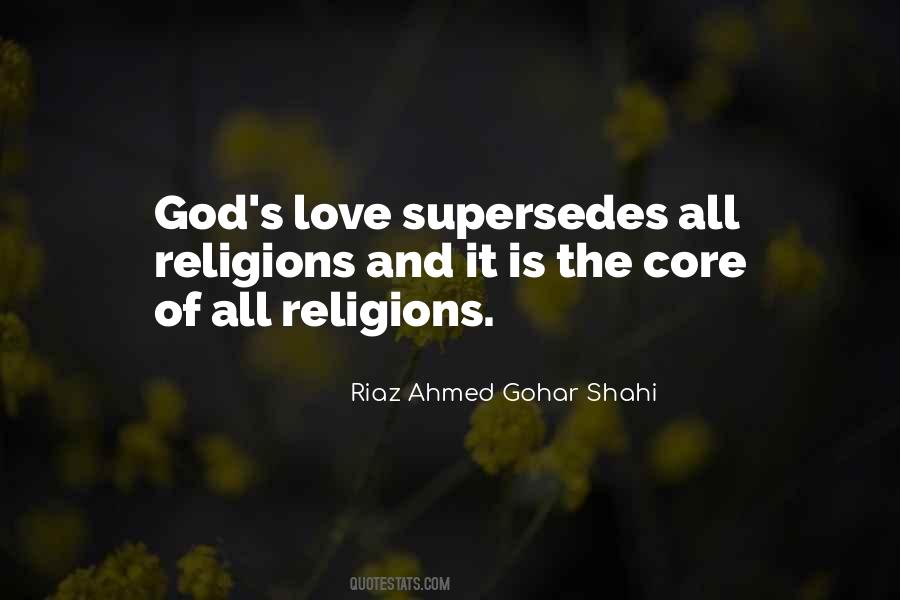 #2. I would like the church to be a place where the questions of people are honored rather than a place where we have all the answers. The church has to get out of propaganda. The future will involve us in more interfaith dialogue ... We cannot say we have the only truth. - Author: John Shelby Spong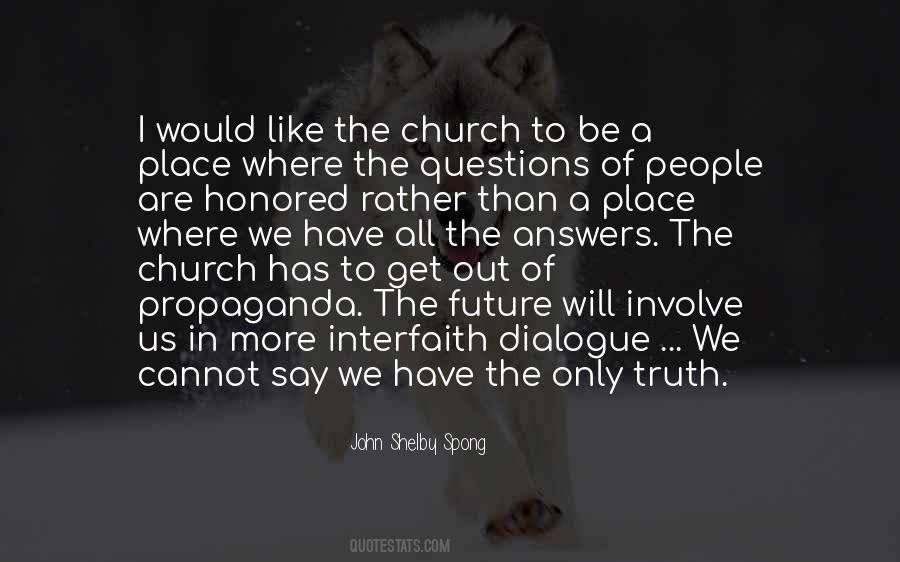 #3. The river was the Hudson. There were carp in there and we saw them. They were as big as atomic submarines. We saw waterfalls, too, streams jumping off cliffs into the valley of the Delaware. - Author: Kurt Vonnegut Jr.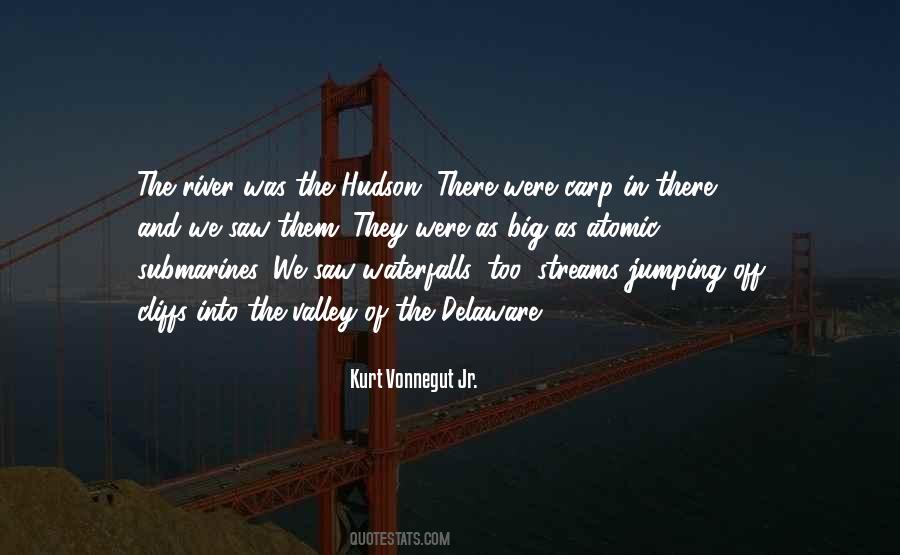 #4. I put people before gods. I respect believers of all kinds and work to promote interfaith dialogue, but my whole life I've seen religion used as a weapon, and I'm putting all weapons down. - Author: Zak Ebrahim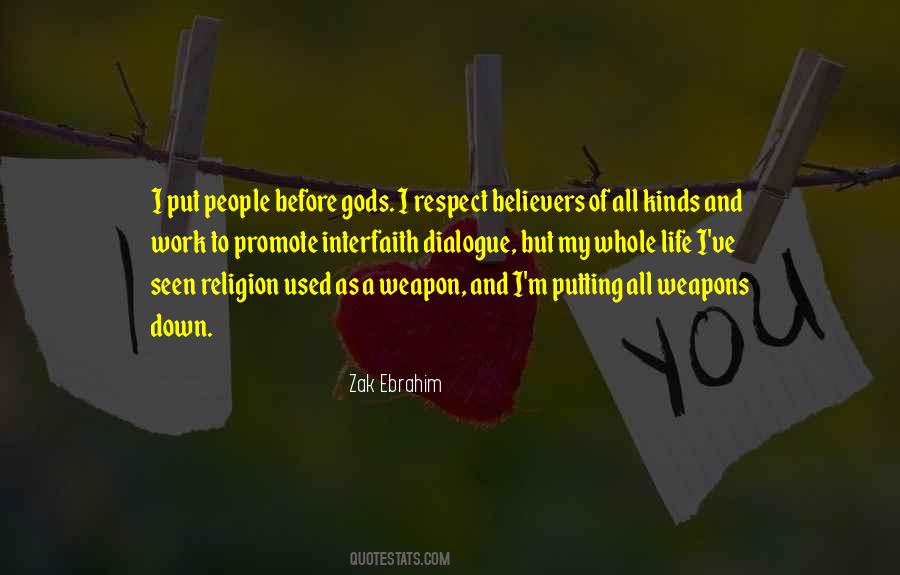 #5. When studying the world's religions, there appear to be two primary paths available to those who want to practice their faith. One path is internal and contemplative in nature. The other is emotional, external, and actionable in nature. I have identified these as the paths of oneness and goodness. - Author: Gudjon Bergmann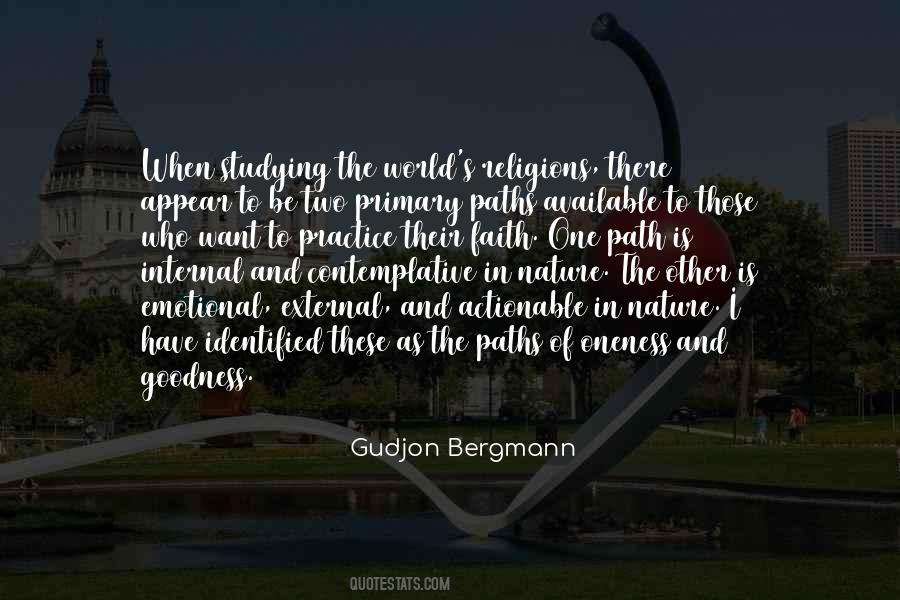 #6. The Jews of the shtetls that Tolstoy remembered were saints ... the people I photographed were saints. So now, in 1983, I tell the world: When you learn about Goethe, don't forget to study the Holocaust, too. - Author: Roman Vishniac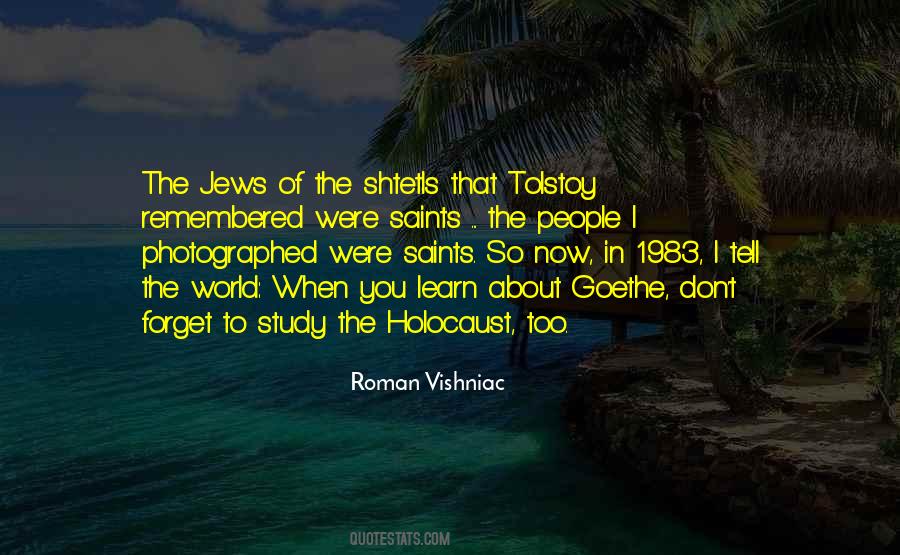 #7. We may not agree on what a good society is, but... we will never have one until we realize that the public we complain about is us. - Author: Kenneth L. Woodward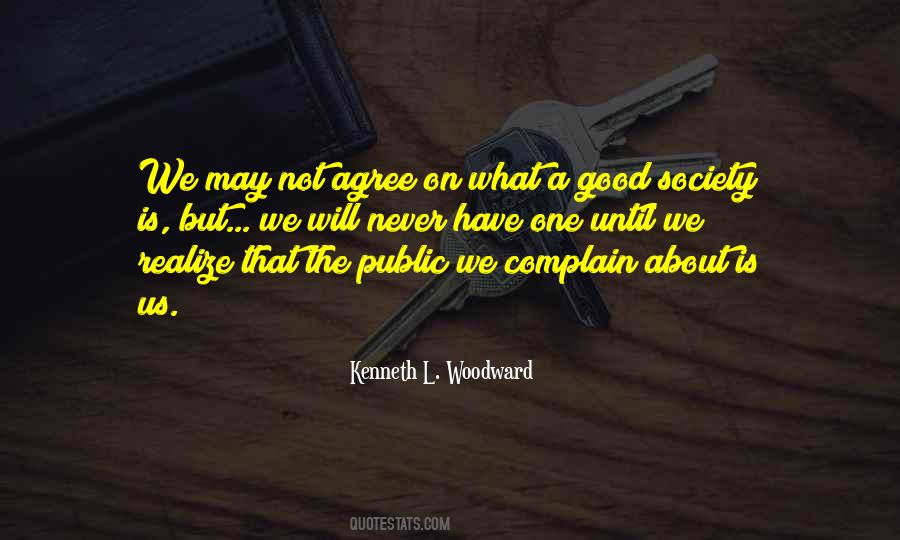 #8. The Breath becomes a stone; the stone, a plant; the plant, an animal; the animal, a man; the man, a spirit; and the spirit, a god. - Author: Christian Nestell Bovee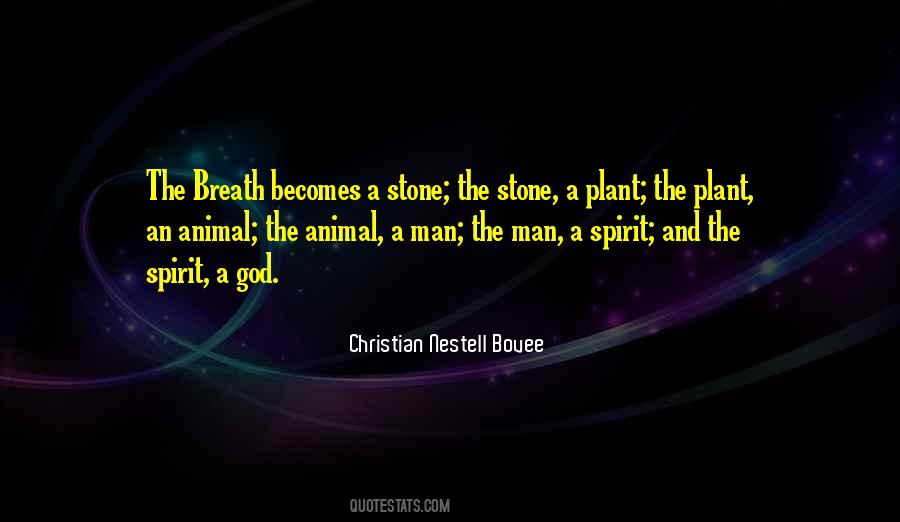 #9. It can be helpful to think of humanity like a pearl necklace. Each human being is a pearl with distinct characteristics, but underneath there is a string that ties us all together, invisible to the naked eye. - Author: Gudjon Bergmann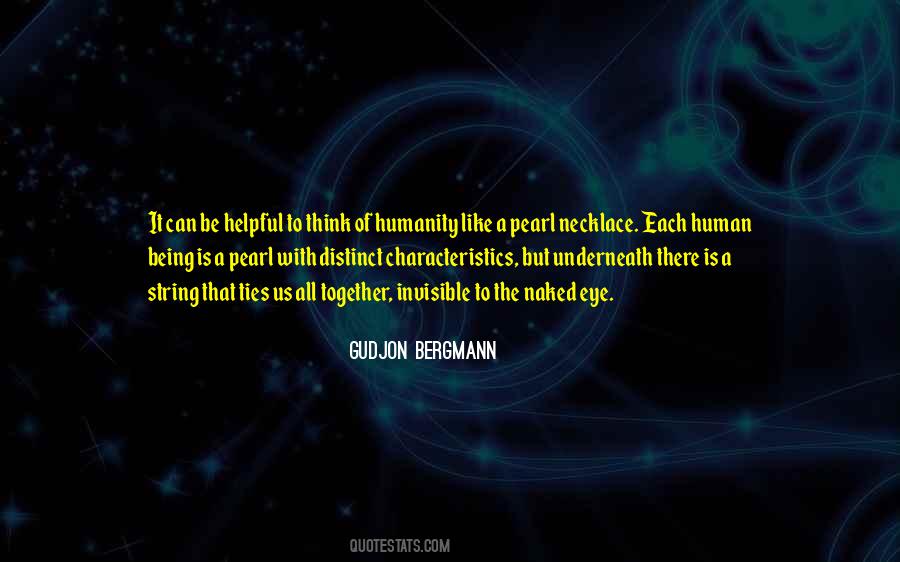 #10. He stood and stepped up behind her. Why not? It's the truth. I like spending time with you. You're strong, beautiful and brave. What more could a man ask for? - Author: Colleen Coble
#11. The upside of approaching spiritual practices like an experiment is that there can be no failure, only different outcomes. Whatever happens, you will learn about yourself and your relationship with the divine along the way. - Author: Gudjon Bergmann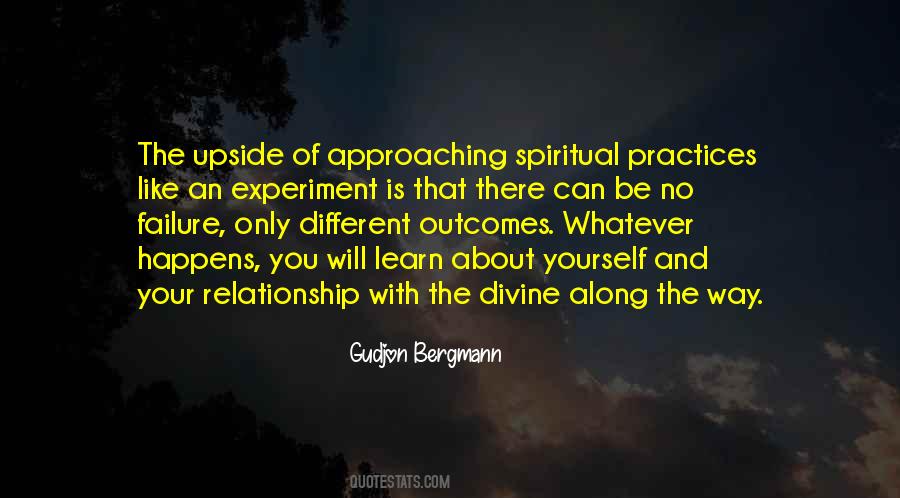 #12. Interfaith dialogue is a must today, and the first step in establishing it is forgetting the past, ignoring polemical arguments, and giving precedence to common points, which far outnumber polemical ones. - Author: Fethullah Gulen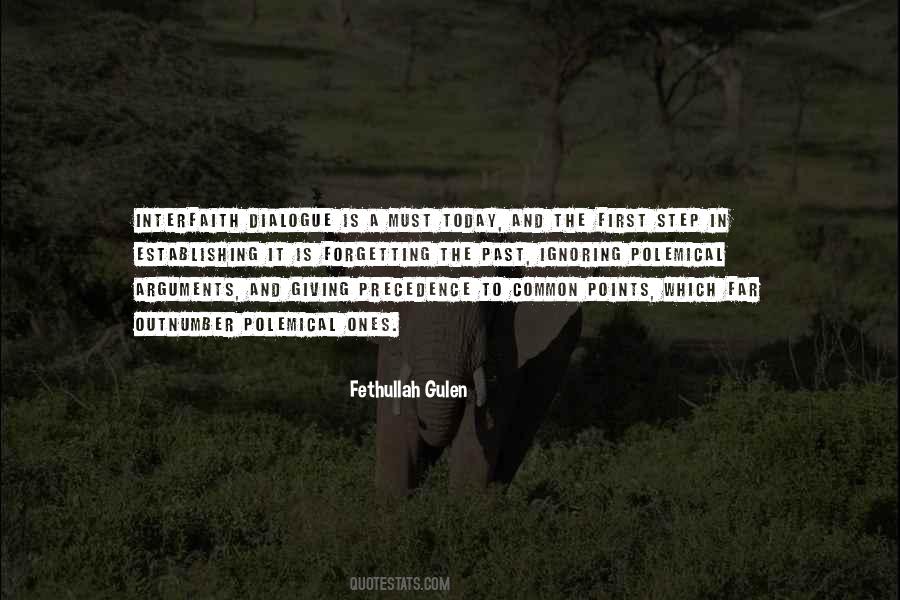 #13. Working as a journalist, I was always tempted to lie. I felt I could do dialogue better than the person I was interviewing. I felt I could lie better than Nixon and be more concise than some random person I was covering. - Author: Tim O'Brien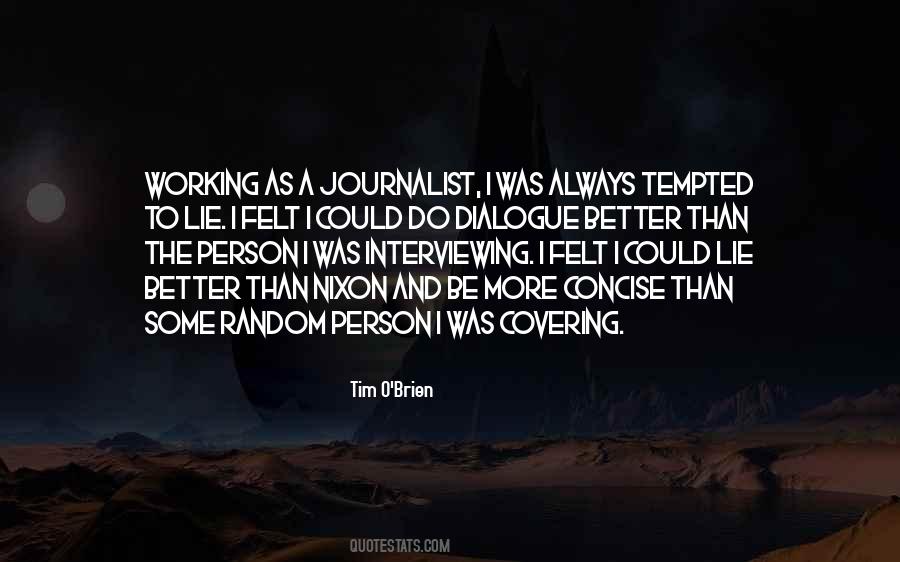 #14. Any person who, with all the sincerity of heart, is in search for God, on land or in the sea, is worthy of respect. - Author: Riaz Ahmed Gohar Shahi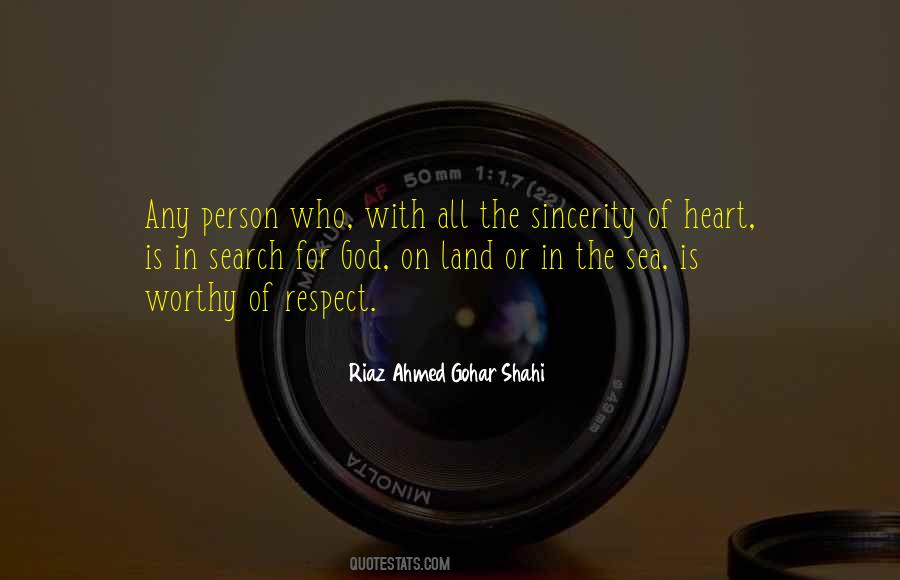 #15. There's power in believing there's a God in each of us because if we are made in His/Her/Their image, aren't we all like good horcruxes for God? Because a piece of them is in us? - Author: Luvvie Ajayi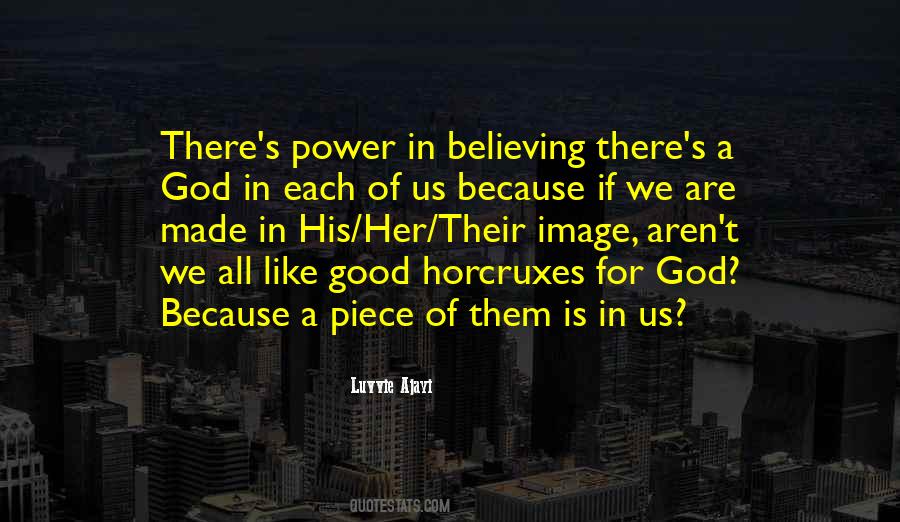 #16. Temptation rarely comes in working hours. It is in their leisure time that men are made or marred. - Author: William Taylor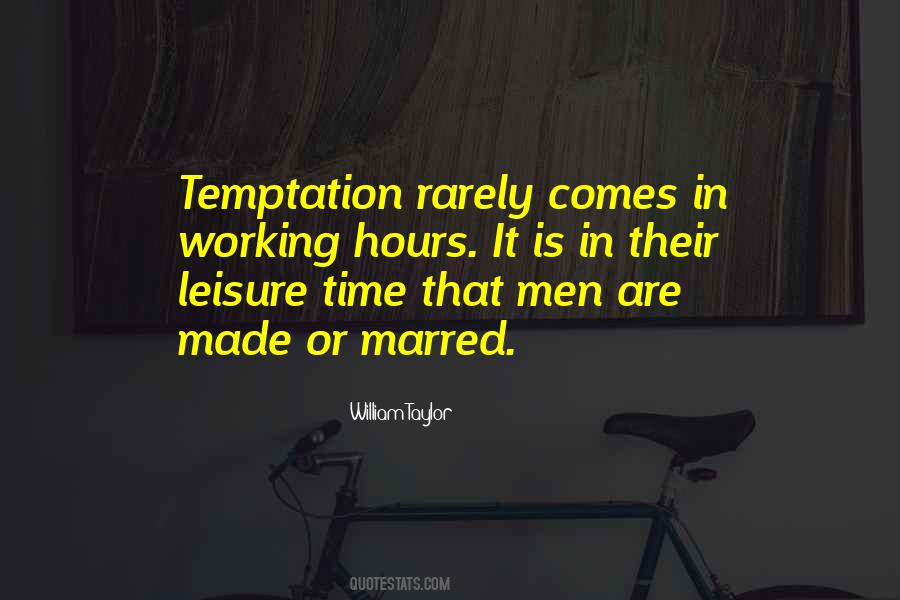 #17. The fact that religions, which usually have at their core a promotion of tolerance and peace, have been exploited to carry out violence clearly indicates that individuals and groups have not discovered the true "peace message" that is inherent in almost every religion. (by Cilliers, Ch. 3, p. 55) - Author: David R. Smock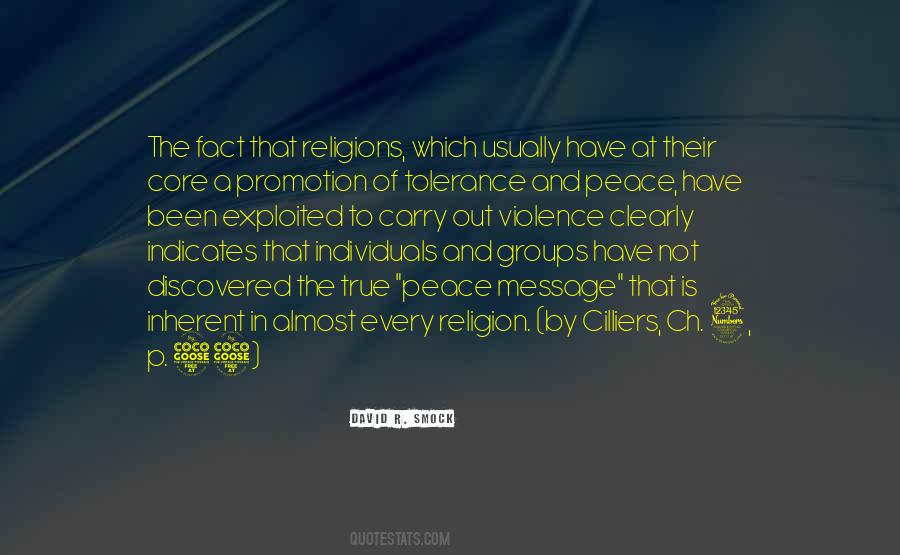 #18. Years ago, I thought old age would be dreadful, because I should not be able to do things I would want to do. Now I find there is nothing I want to do after all - Author: Nancy Astor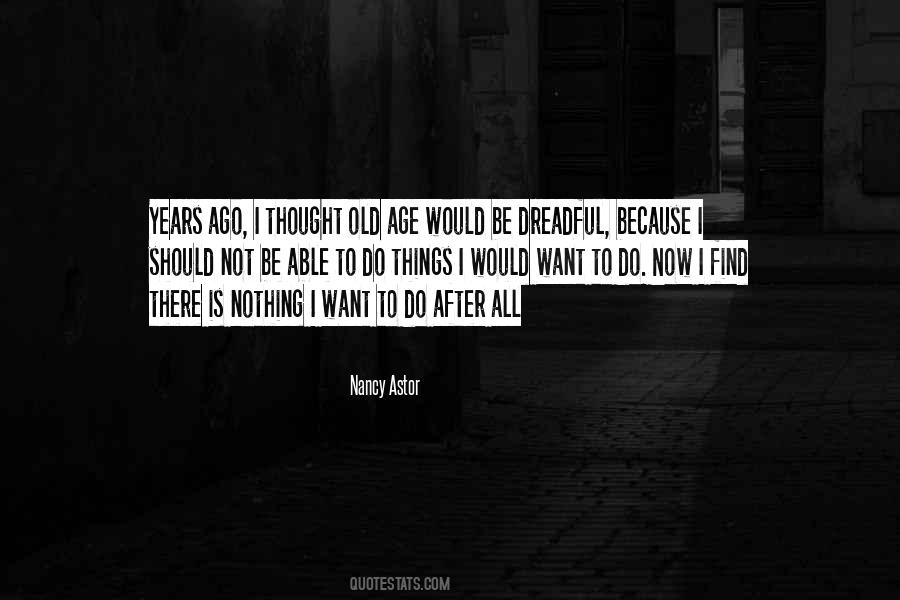 Famous Authors
Popular Topics