God Favors Me Famous Quotes & Sayings
List of top 38 famous quotes and sayings about god favors me to read and share with friends on your Facebook, Twitter, blogs.
Top 38 Quotes About God Favors Me
#1. The purpose of prayer is not to influence God to grant you special favors, but rather to remind yourself that you are always connected to God. - Author: Wayne Dyer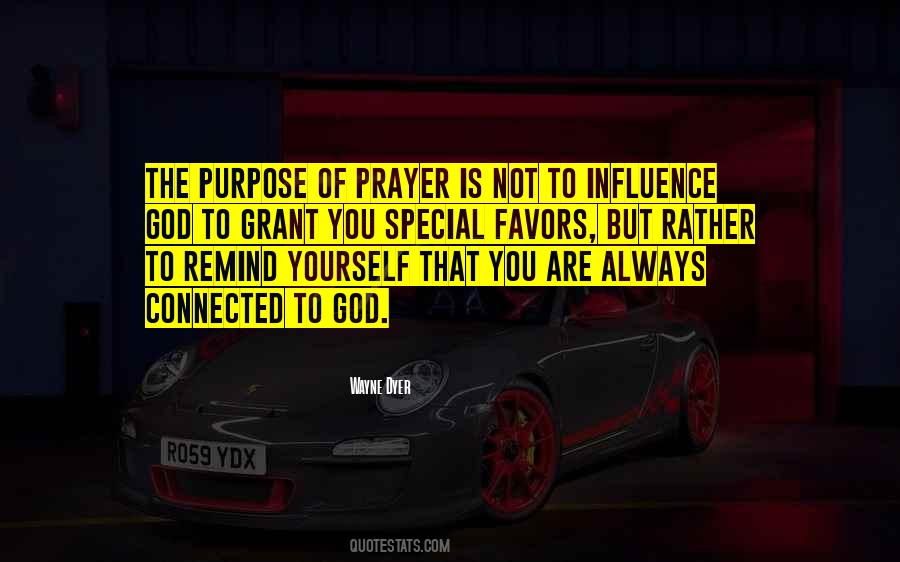 #2. Grace is the free, undeserved goodness and favor of God to mankind. - Author: Matthew Henry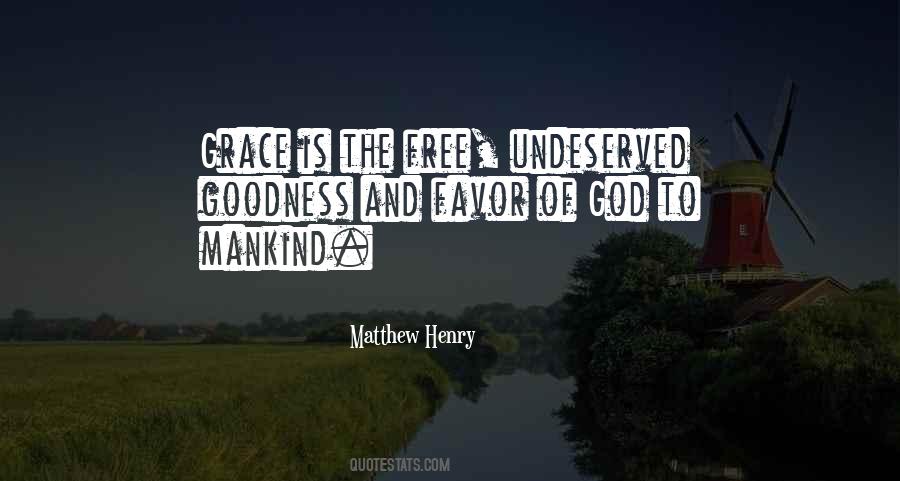 #3. God looks with favor at pure, not full, hands. - Author: Publilius Syrus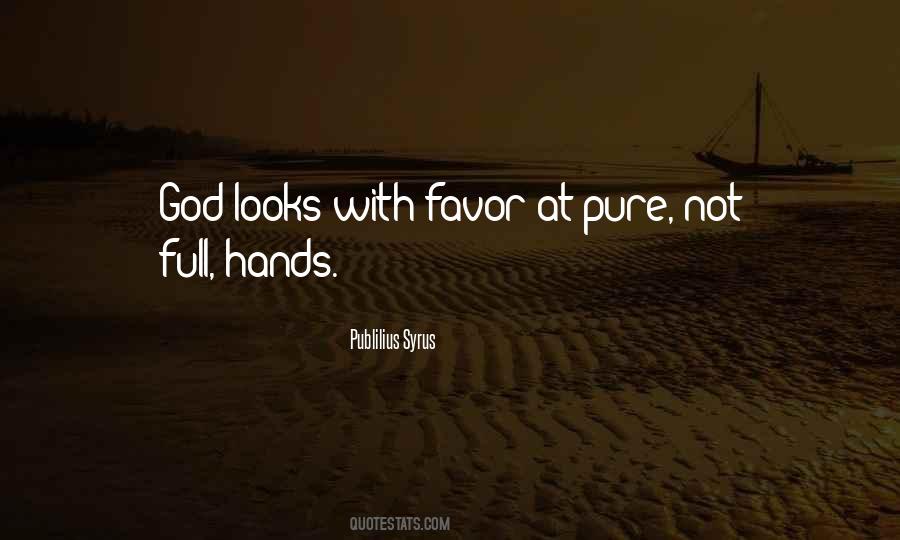 #4. The confidence in another man's virtue is no light evidence of a man's own, and God willingly favors such a confidence. - Author: Michel De Montaigne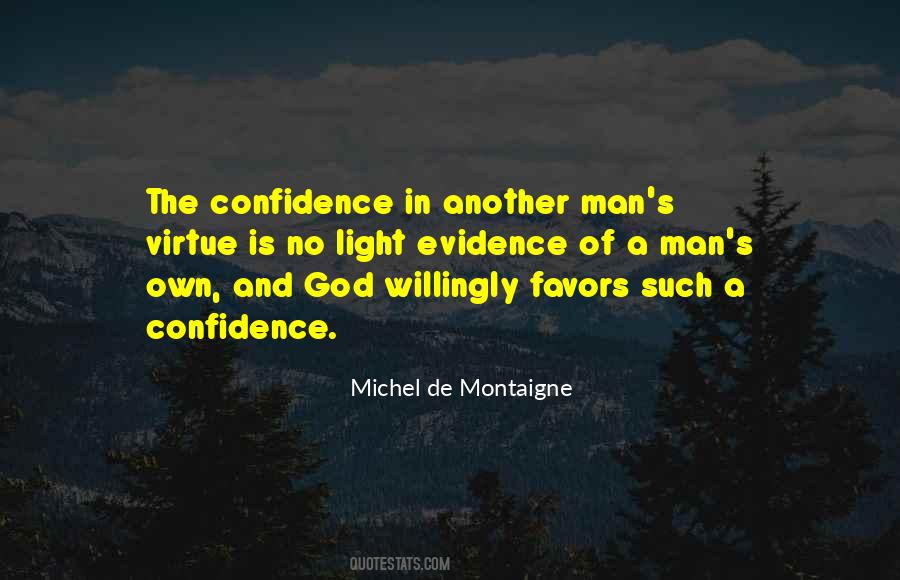 #5. I think it's already apparent that a good part of this Nation understands - if only instinctively - that anything which seems to suggest that God favors a political party or the establishment of a state church, is wrong and dangerous. - Author: Mario Cuomo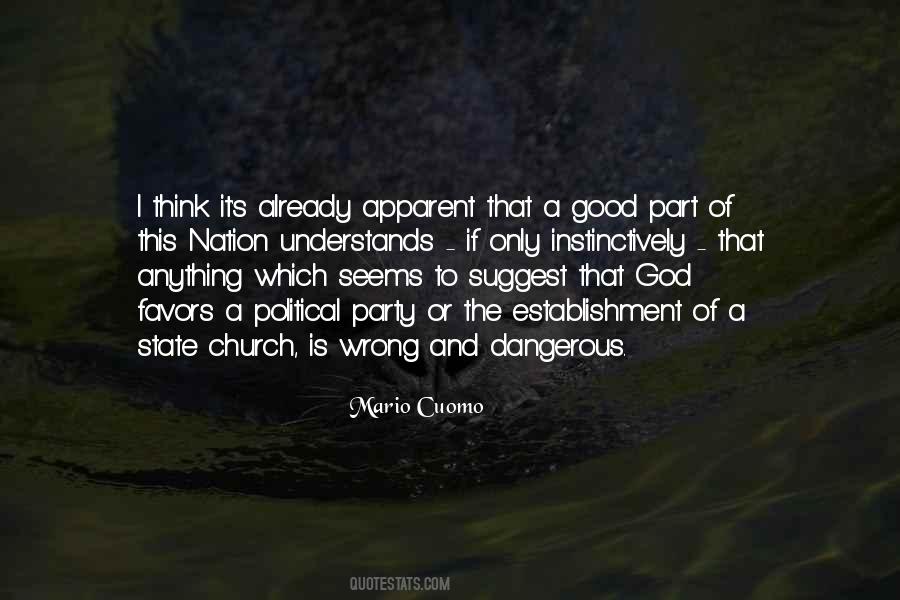 #6. Invite good things into your life. When you confess good things based on what God is saying, you'll begin to see more favor! - Author: Joel Osteen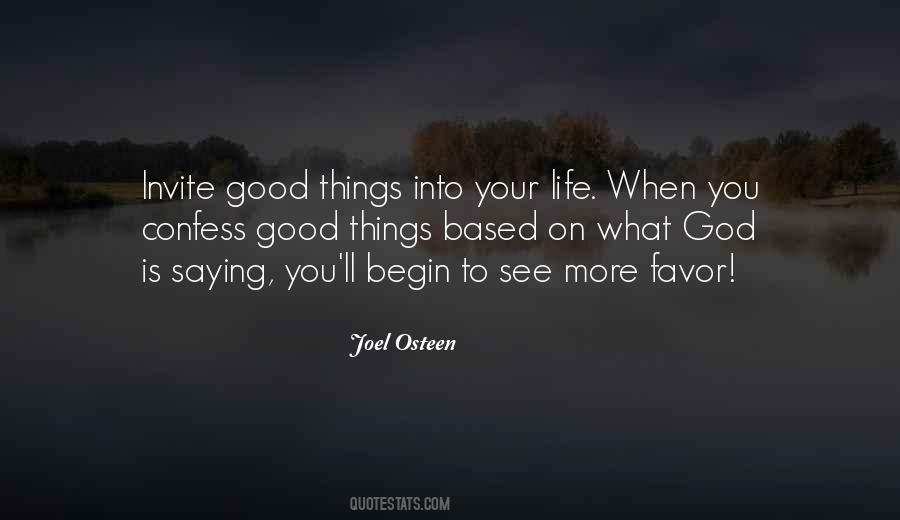 #7. When we are calling to God to turn the eye of His favor towards us He is calling to us to turn the eye of our obedience towards Him. - Author: Matthew Henry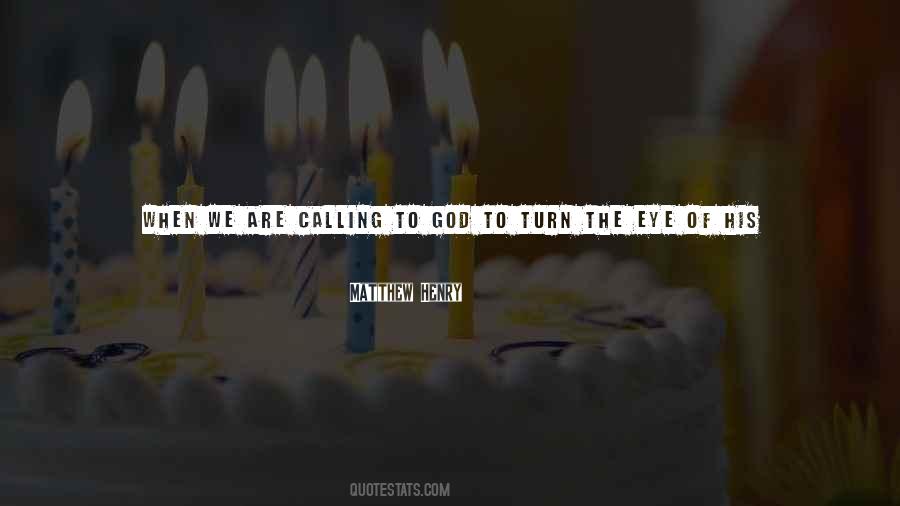 #8. Whatsoever God takes away from His children, He either replaces it with a much greater favor or else gives strength to bear it. - Author: Richard Sibbes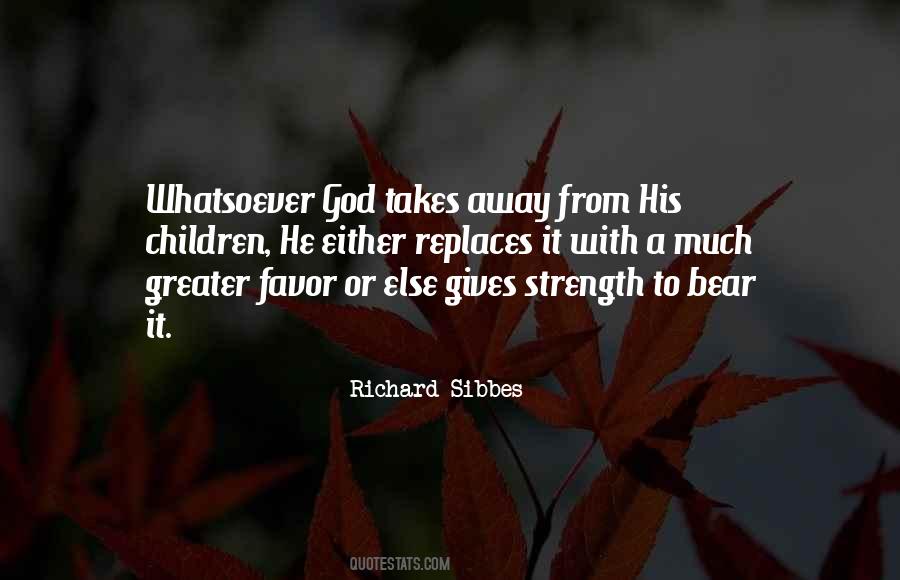 #9. Wealth is no mark of God's favor. Poverty is no mark of God's displeasure. - Author: J.C. Ryle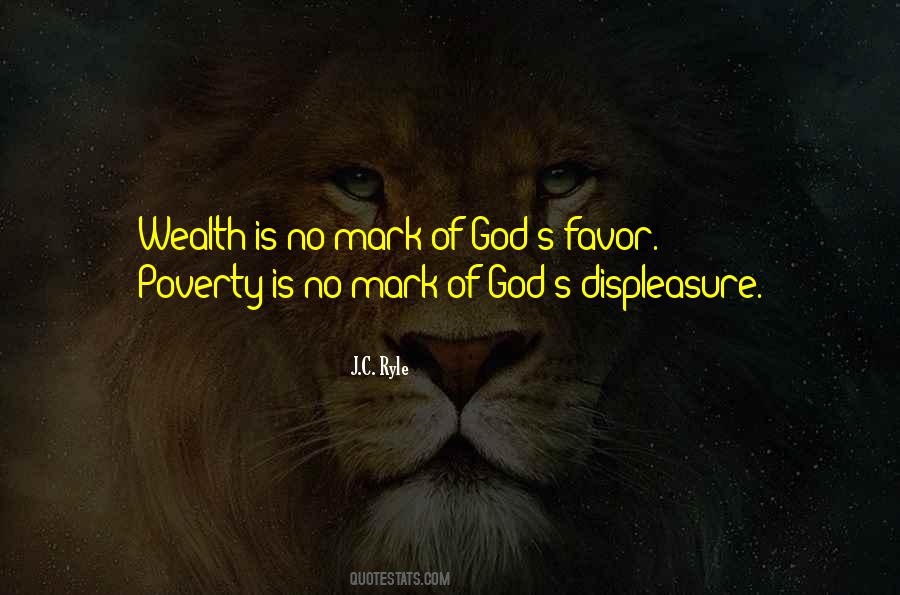 #10. We do not fear the loss of God's favor, for either we have it not. We cannot lose it. What we fear is the loss of our idols. - Author: R.C. Sproul Jr.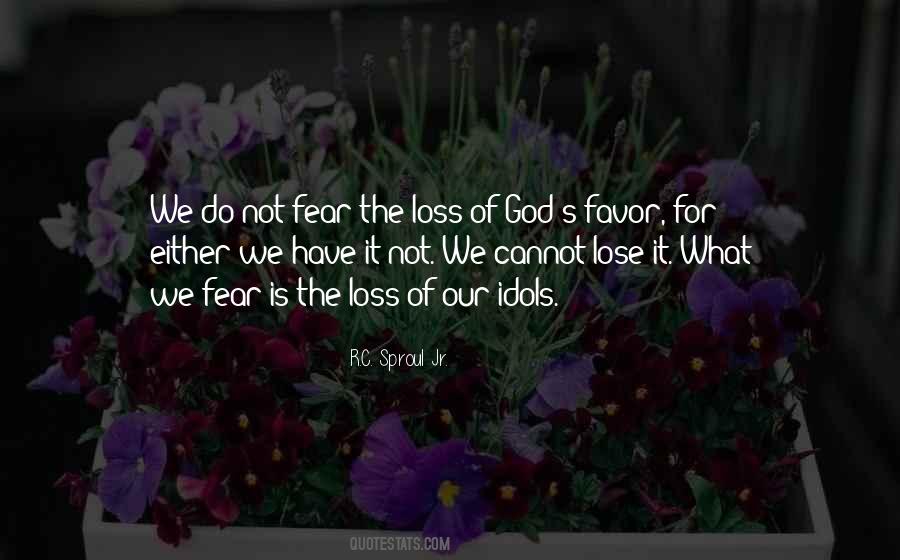 #11. Walking with God doesn't lead to God's favor; God's favor leads to walking with God. - Author: Tullian Tchividjian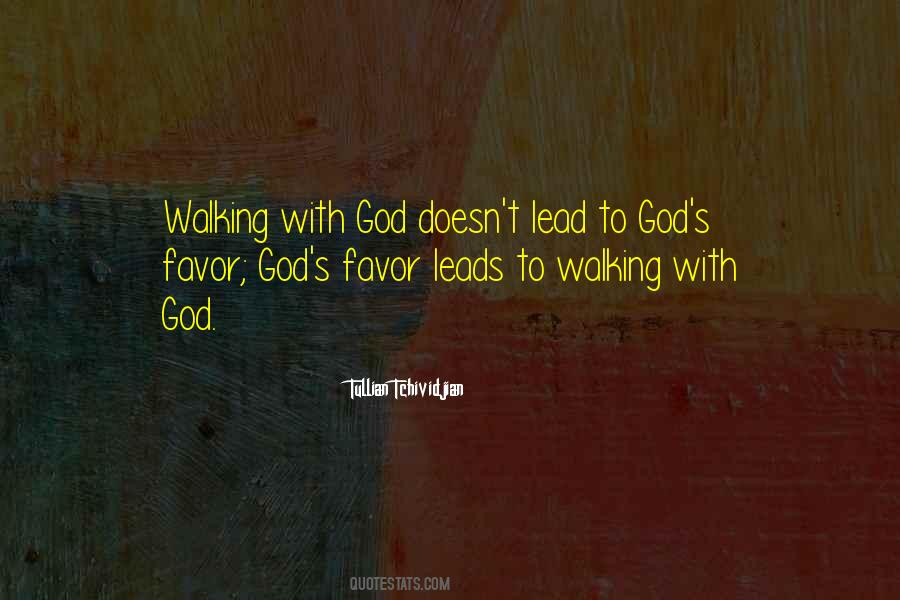 #12. No matter how offensive she's been to me, she continues to act as if she has some sort of God-given right to keep coming back for more favors. - Author: Diane Capri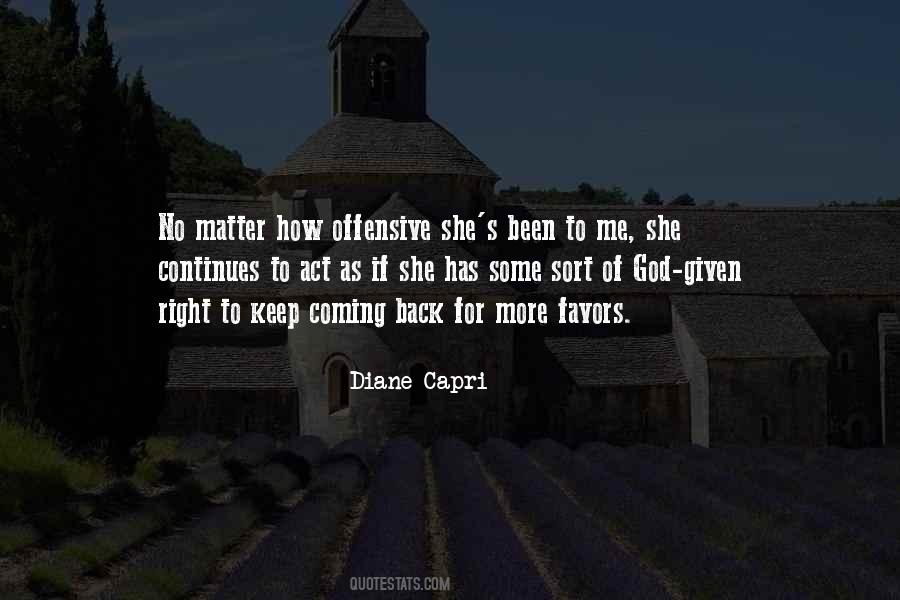 #13. My struggle isn't believing my performance can earn God's favor; my struggle is believing my performance can keep God's favor - Author: Tullian Tchividjian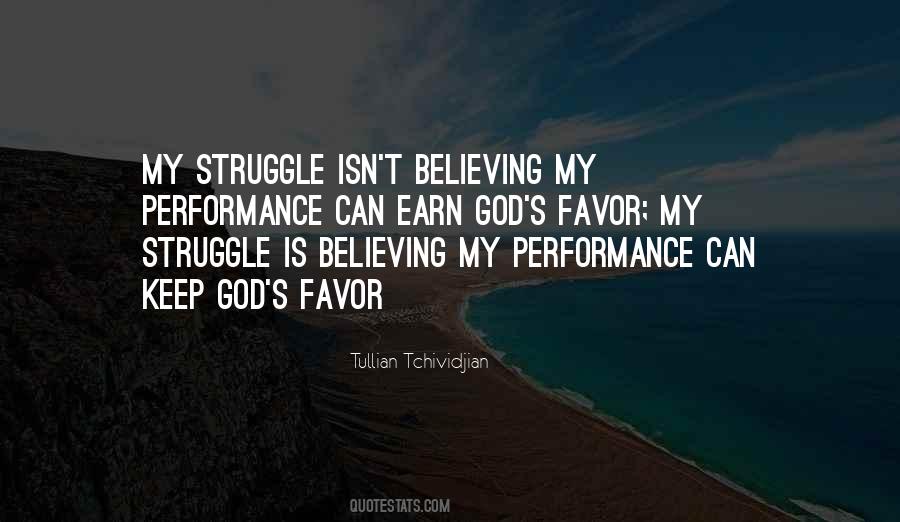 #14. We can never know God as it is our privilege to know Him by brief repetitions that are requests for personal favors, and nothing more. - Author: Edward McKendree Bounds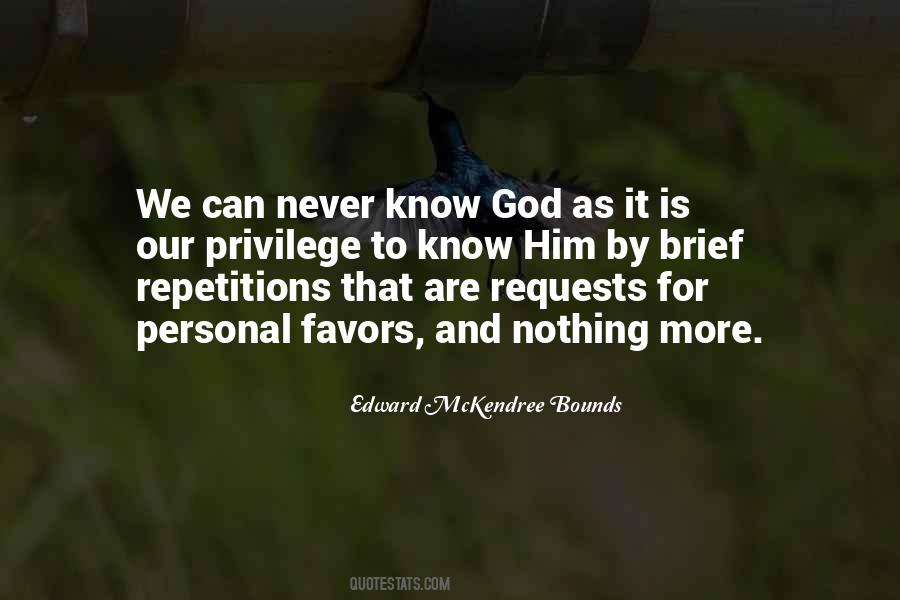 #15. Houses of Congress have ... requested me to recommend to the people of the United States a day of public thanksgiving and prayer, to be observed by acknowledging, with grateful hearts, the many signal favors of Almighty God. - Author: George Washington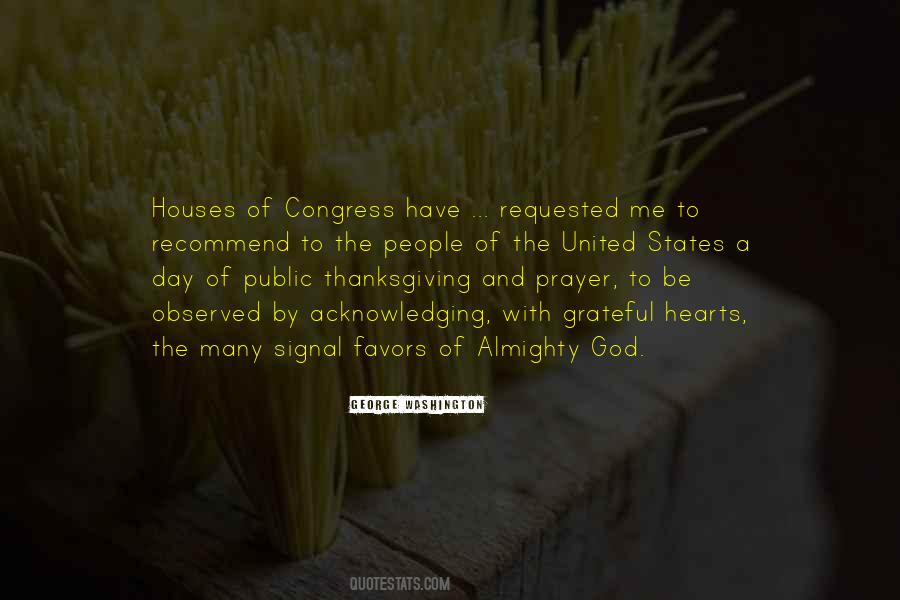 #16. Hope is not a granted wish or a favor performed; no it is far greater than that. It is a zany, unpredictable dependence on a God who loves to surprise us out of our socks. - Author: Max Lucado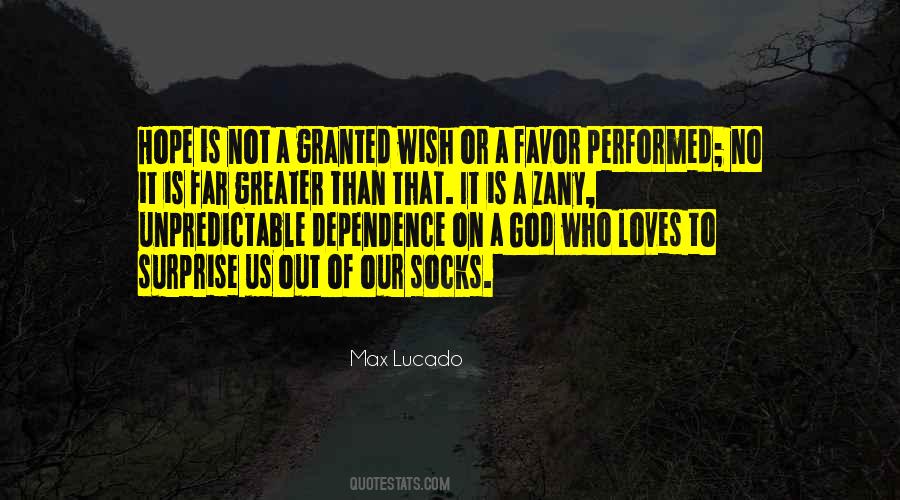 #17. I ask no favors for my sex, I surrender not our claim to equality. All I ask of our brethren is that they will take their feet from off our necks, and permit us to stand upright on the ground which God has designed us to occupy. - Author: Sarah Moore Grimke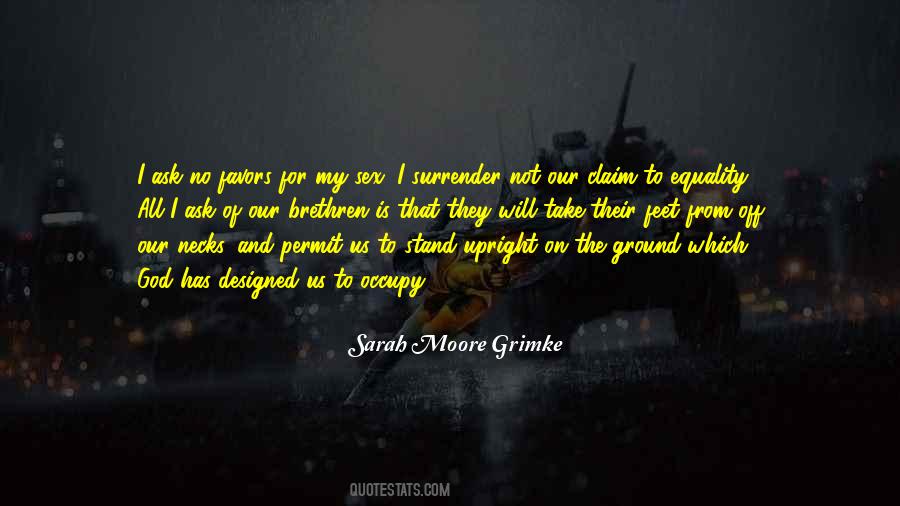 #18. Prosperity cannot be a proof of God's favor, since it is what the devil promises to those who worship him. (Matt. 4:9) - Author: John Piper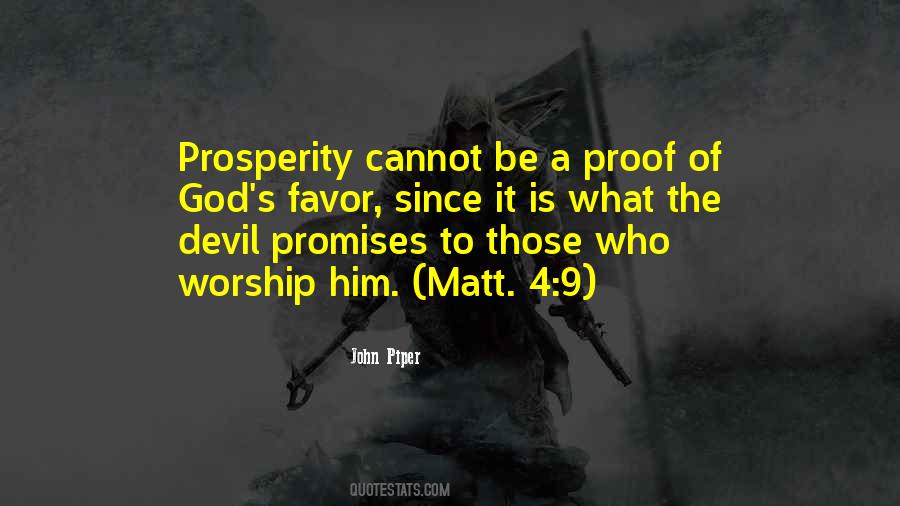 #19. The higher state to which [America] seeks the allegiance of all mankind is not of human, but of divine origin. She cherishes no purpose save to merit the favor of Almighty God. - Author: Calvin Coolidge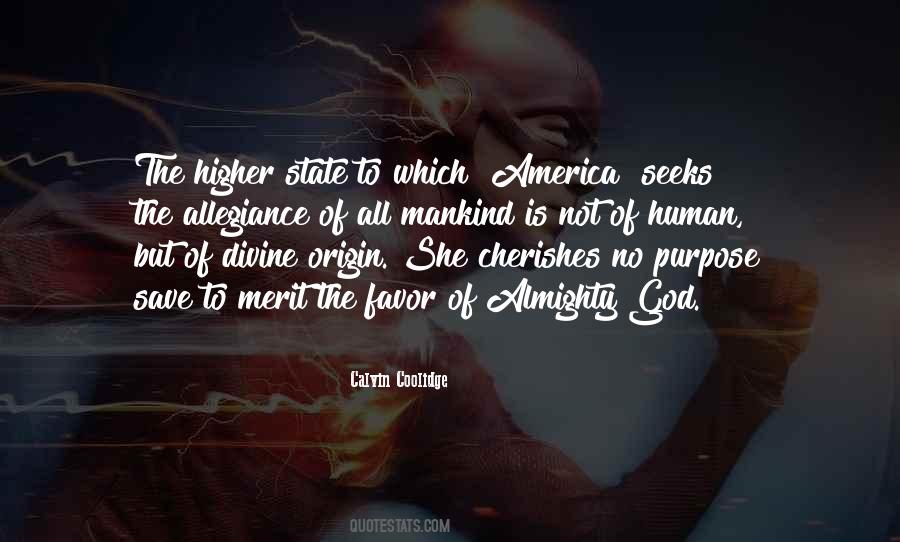 #20. The great point is to renounce your own wisdom by simplicity of walk, and to be ready to give up the favor, esteem, and approbation of every one, whenever the path in which God leads you passes that way. - Author: Francois Fenelon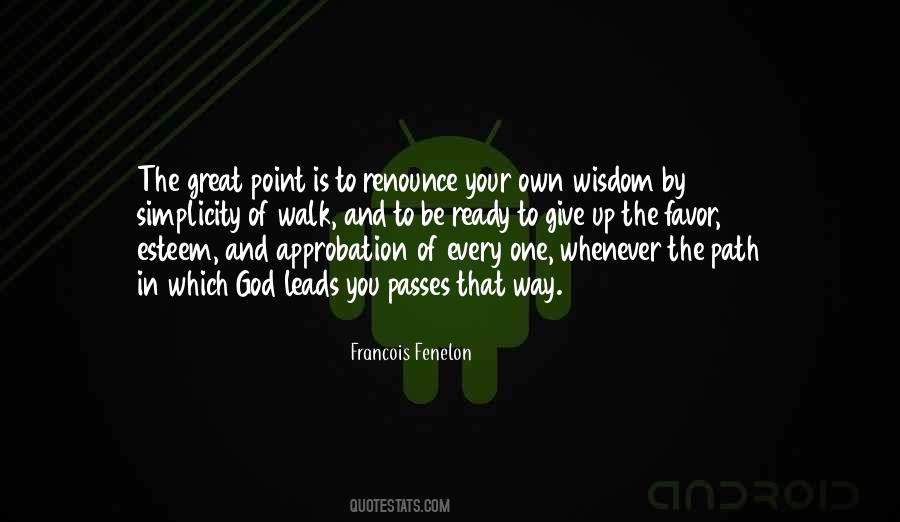 #21. Alternatively, anyone who favors Intelligent Design in lieu of evolution might pause to wonder why God devoted so much of His intelligence to designing malarial parasites. - Author: David Quammen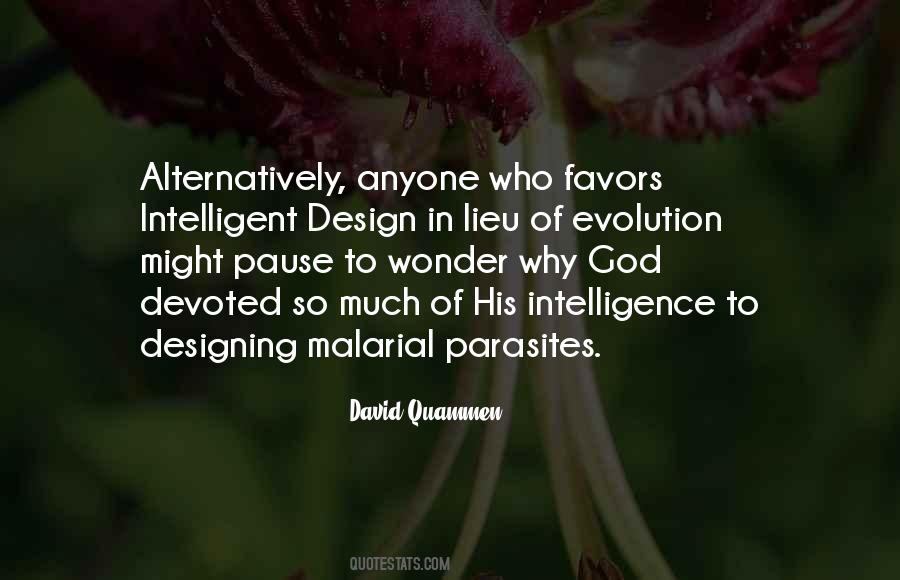 #22. To mend our own relationship with God, regaining God's favor after having once lost it, is beyond the power of any one of us. And one must see and bow to this before one can share the biblical faith in God's grace. - Author: J.I. Packer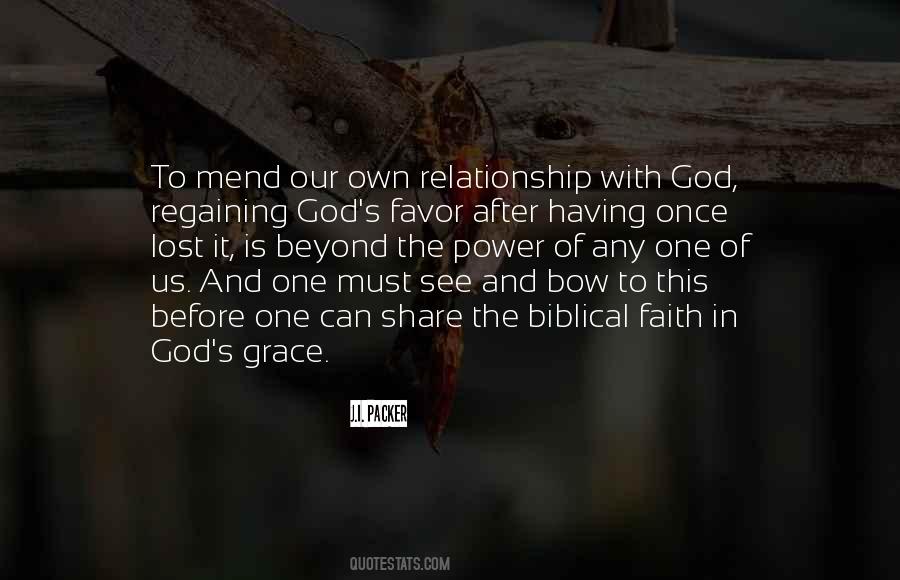 #23. Everyday ask God for favor. He can open doors for you that no one else can open. - Author: Joyce Meyer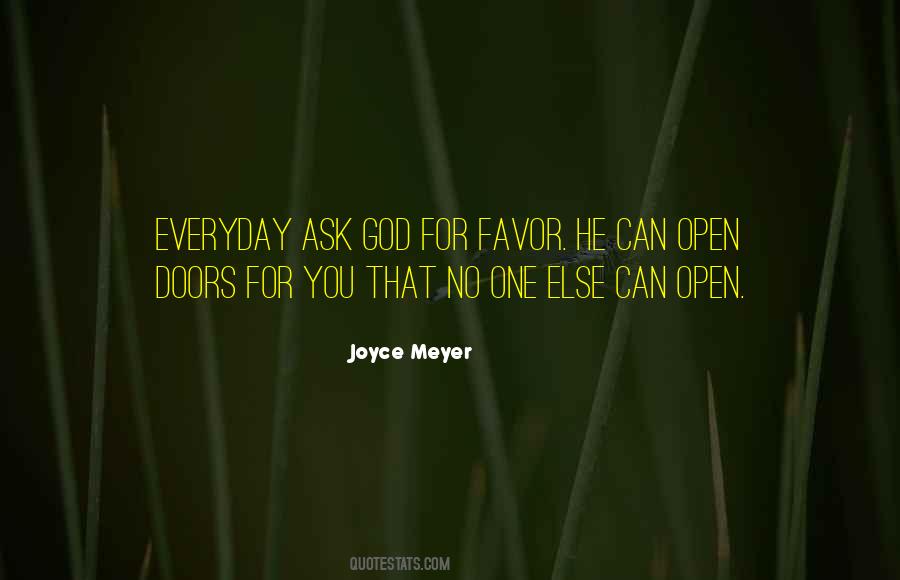 #24. Providence certainly does not favor just certain individuals, but the deep wisdom of its counsel, instruction and ennoblement extends to all. - Author: Wilhelm Von Humboldt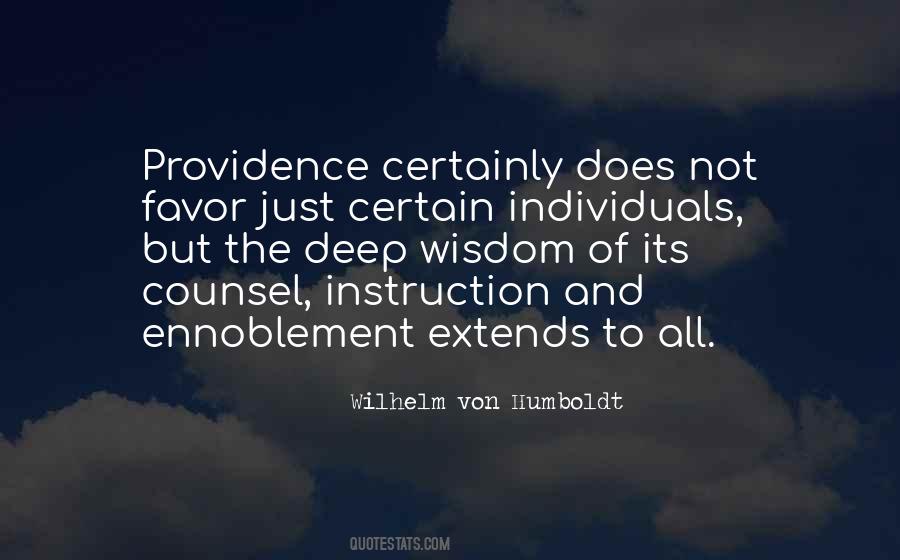 #25. When we receive with an entire and perfect resignation the afflictions which God sends us they become for us favors and benefits; because conformity to the will of God is a gain far superior to all temporal advantages. - Author: Vincent De Paul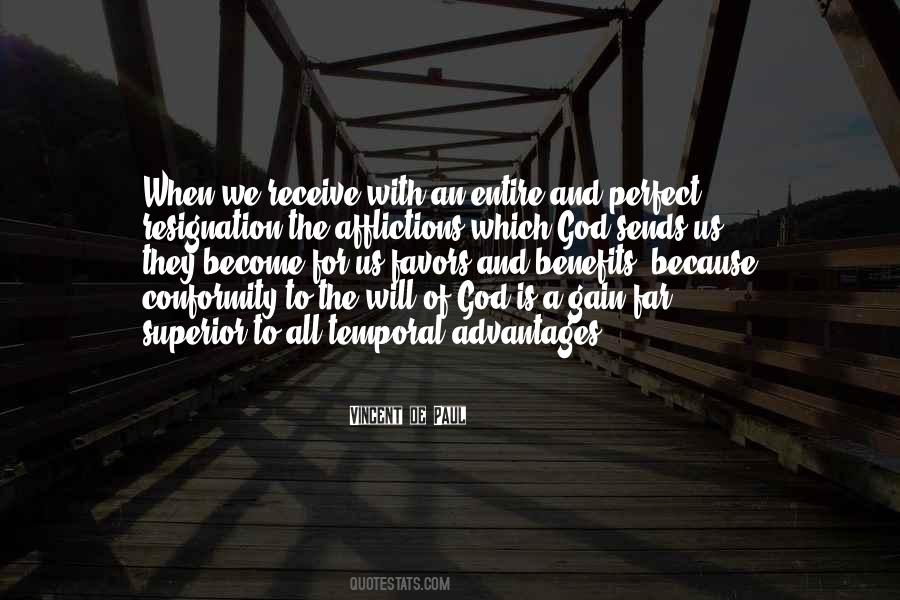 #26. Grace ... expresses two complementary thoughts: God's unmerited favor to us through Christ, and God's divine assistance to us through the Holy Spirit. - Author: Jerry Bridges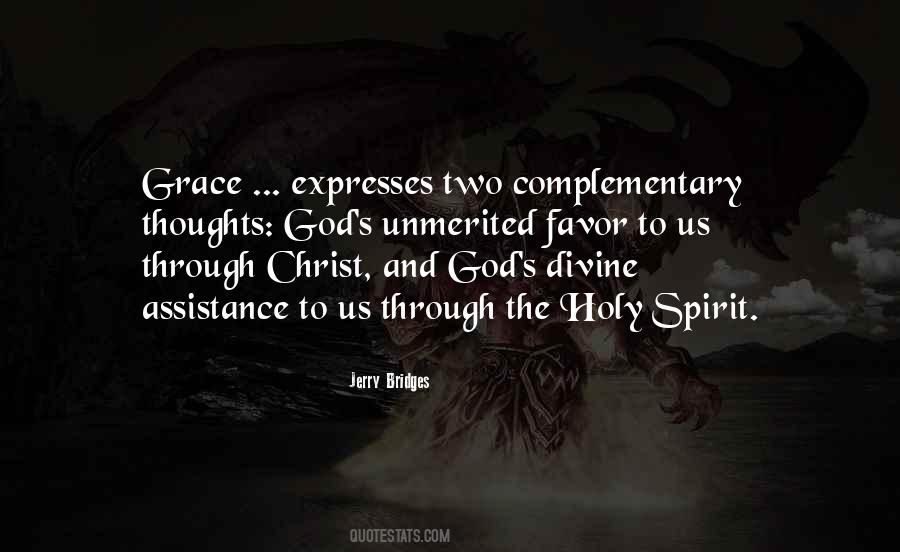 #27. Grace is the overflowing favor of God, and you can always count on it being available to draw upon as needed. - Author: Oswald Chambers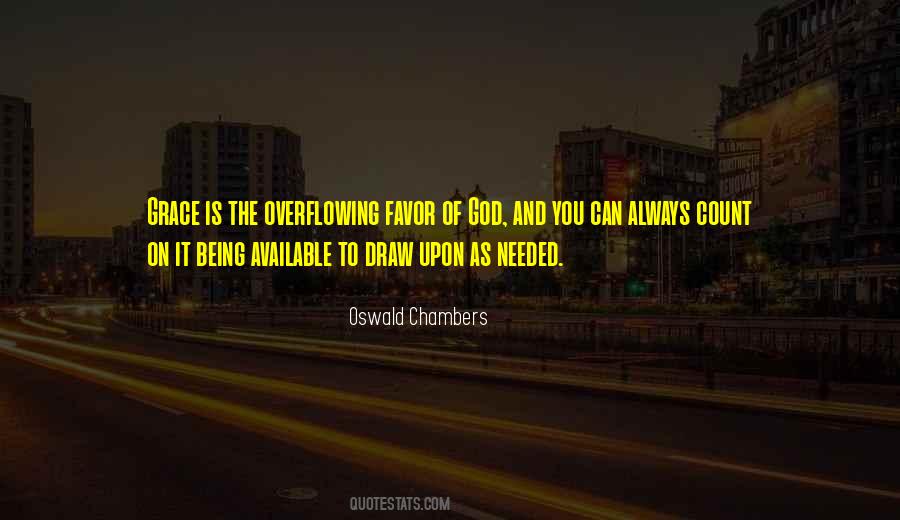 #28. Be generous, and pleasant-tempered, and forgiving; even as God scatter favors over thee, do thou scatter over the people. - Author: Saadi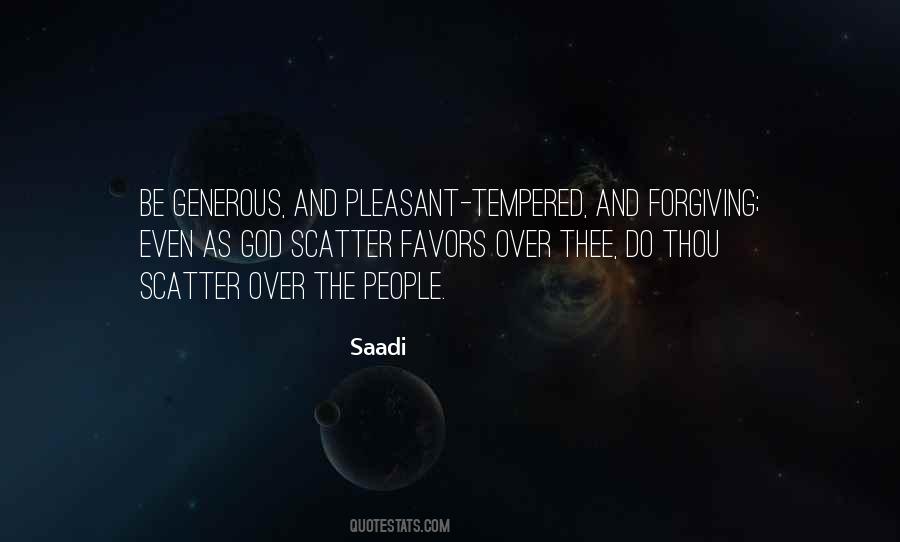 #29. And upon this act [Emancipation Proclamation] ... I invoke ... the gracious favor of Almighty God. - Author: Abraham Lincoln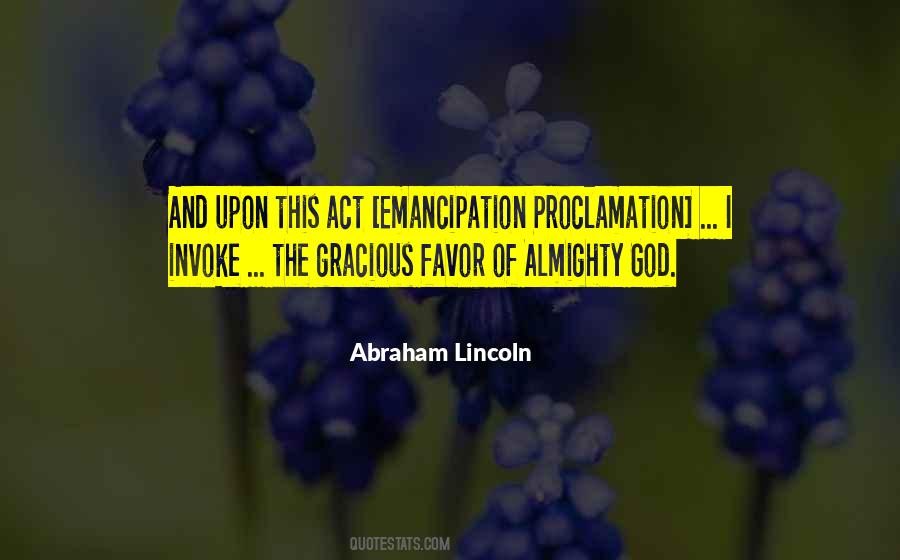 #30. God favors drunks, small children, and the cataclysmically stoned ... - Author: Stephen King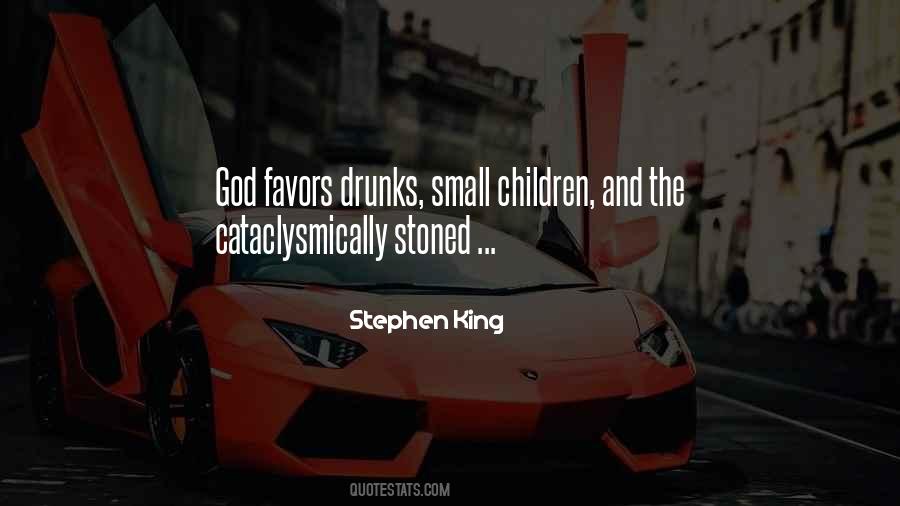 #31. My thinking is that miracles exist to reveal God, but miracles don't exist for God to do me any favors. - Author: Max Lucado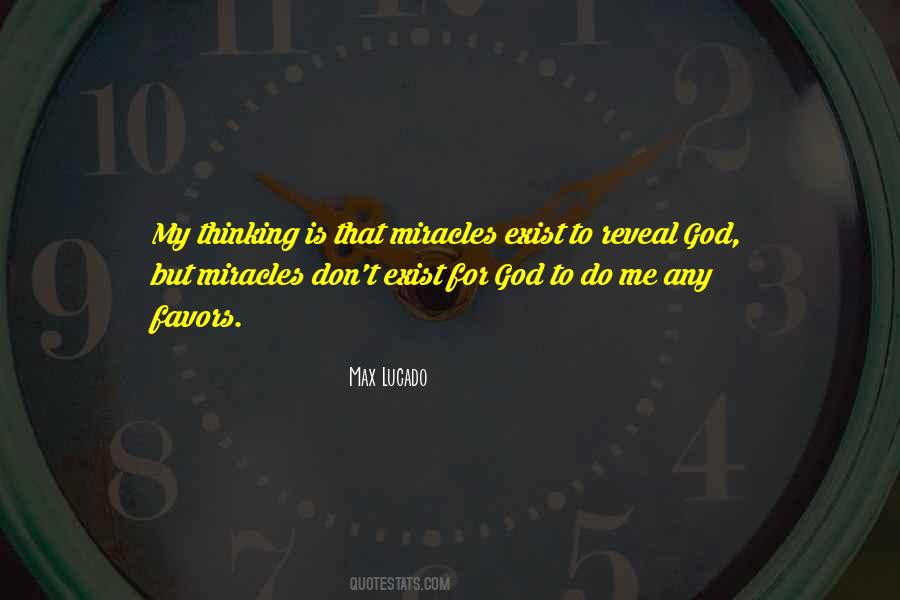 #32. At this very moment, God's working behind the scenes in your life, arranging things in your favor. Stay in faith! - Author: Joel Osteen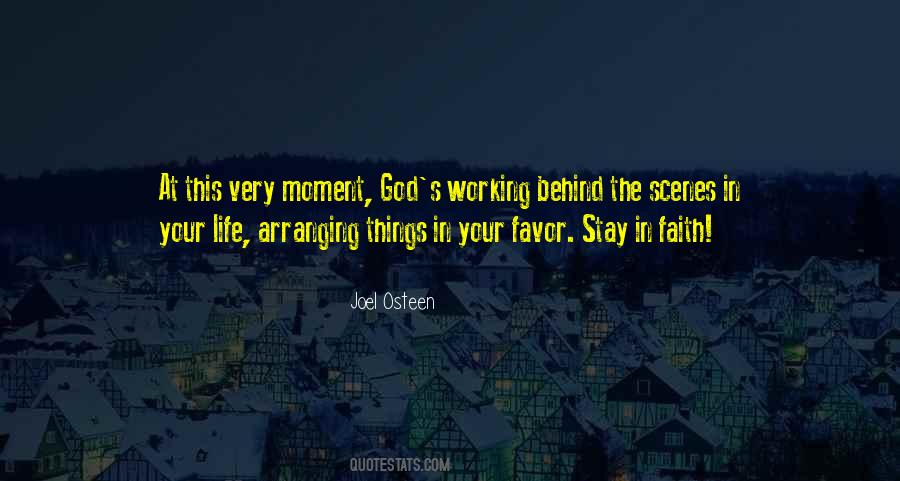 #33. Prayer is the key that opens heaven; the favors we ask descend upon us the very instant our prayers ascend to God. - Author: Augustine Of Hippo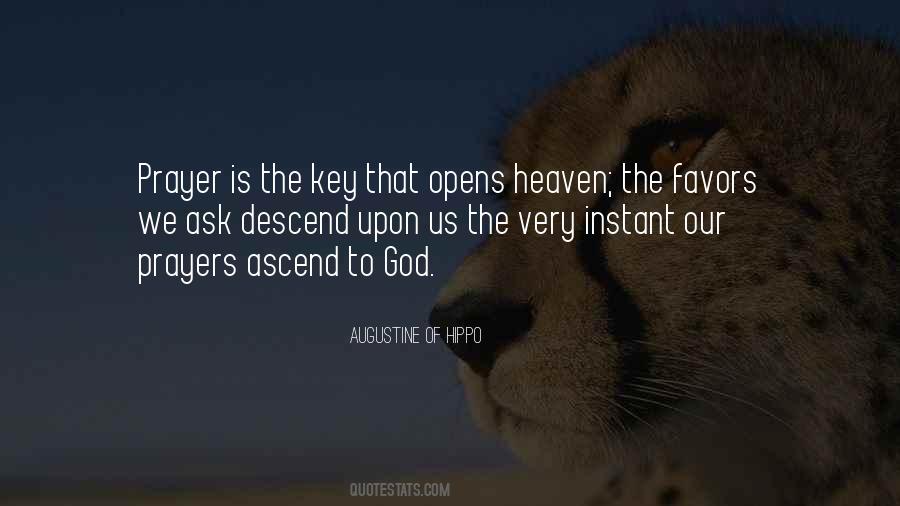 #34. I've never stopped trying to do what's right. I'm not doing it to earn favor with God. I'm doing it because it's the right thing to do. - Author: John Wooden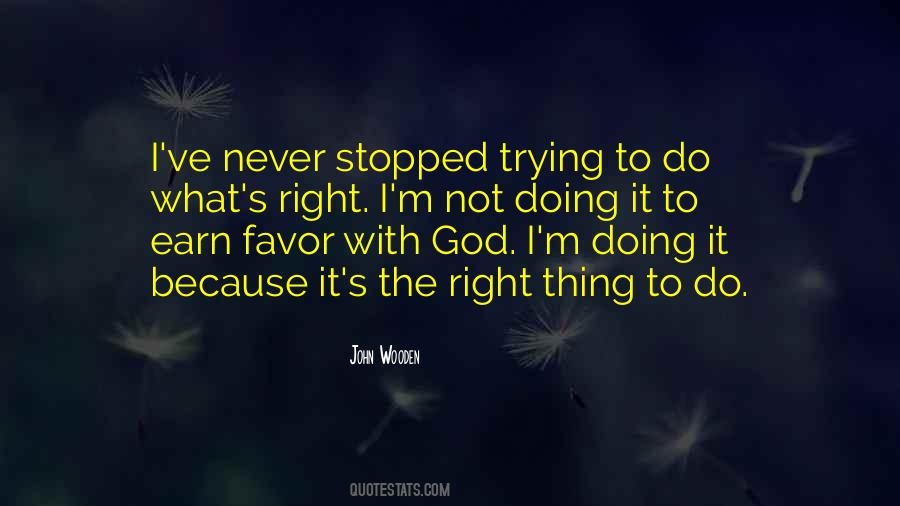 #35. I don't know that God favors the person who has a greater reach than those who have a small reach. It's the intention. I try to keep a positive intention, and use whatever resources I have to benefit others. - Author: Russell Simmons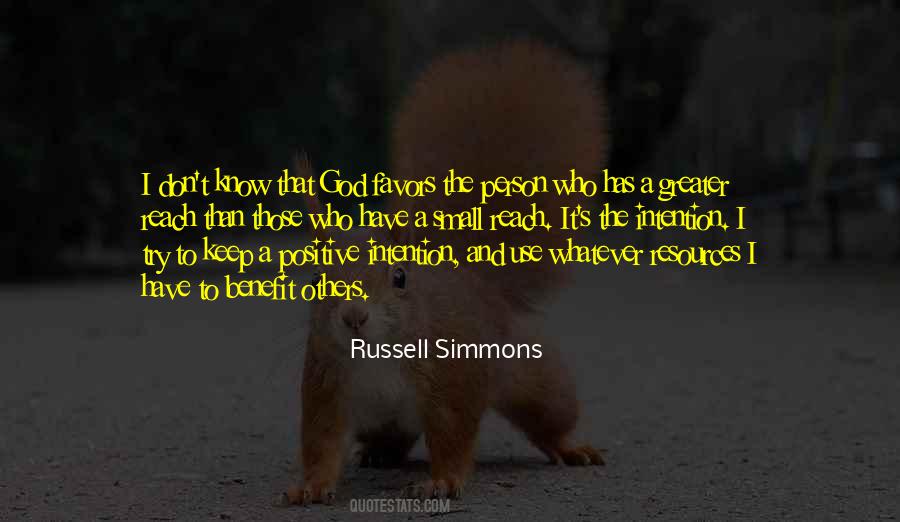 #36. To a well deserving person God will show favor. To an ill deserving person He will simply be just. - Author: Plautus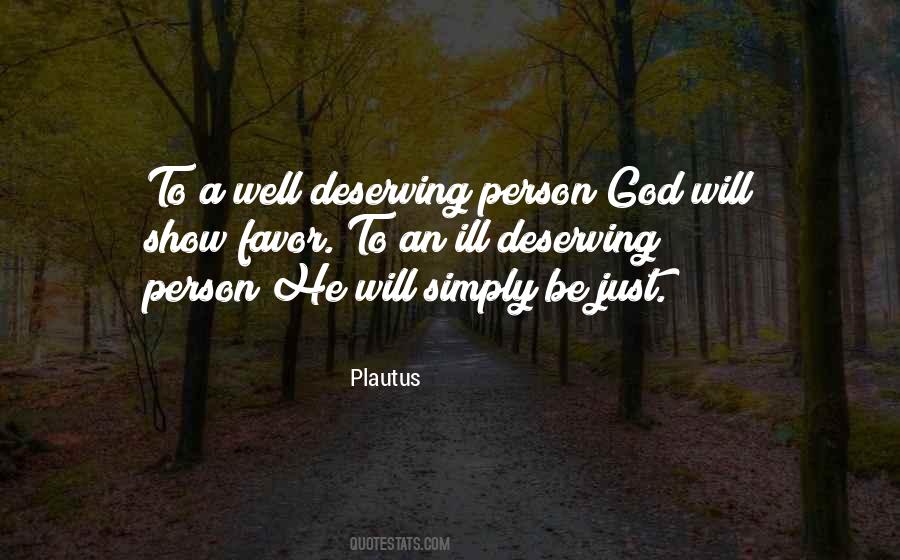 #37. It has always puzzled me that so many people have taken it for granted that God favors those who believe in him. Isn't it possible that the actual God is a scientific God who has little patience with beliefs founded on faith rather than evidence? - Author: Raymond Smullyan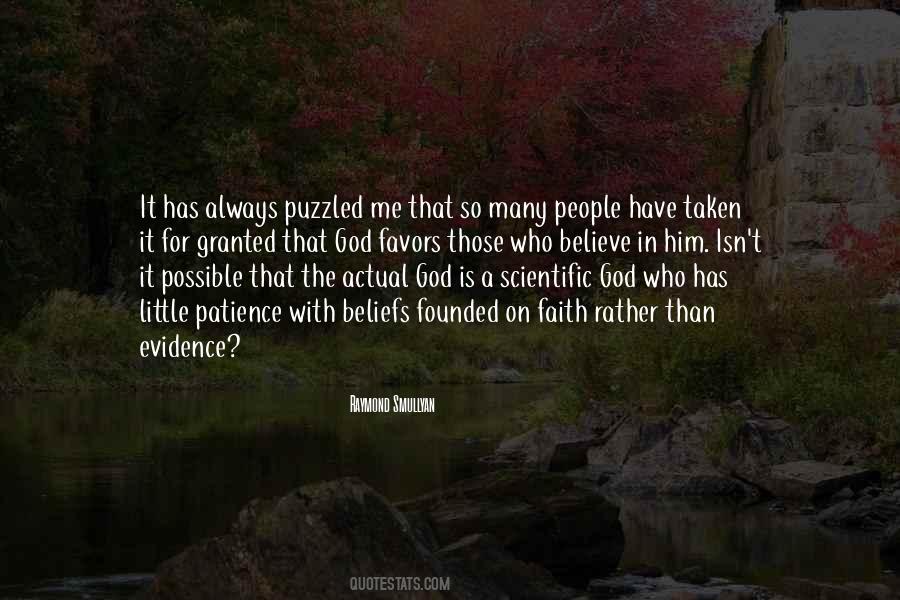 #38. Simply put, God favors those who ask. He holds back nothing from those who want and earnestly long for what He wants. - Author: Bruce H. Wilkinson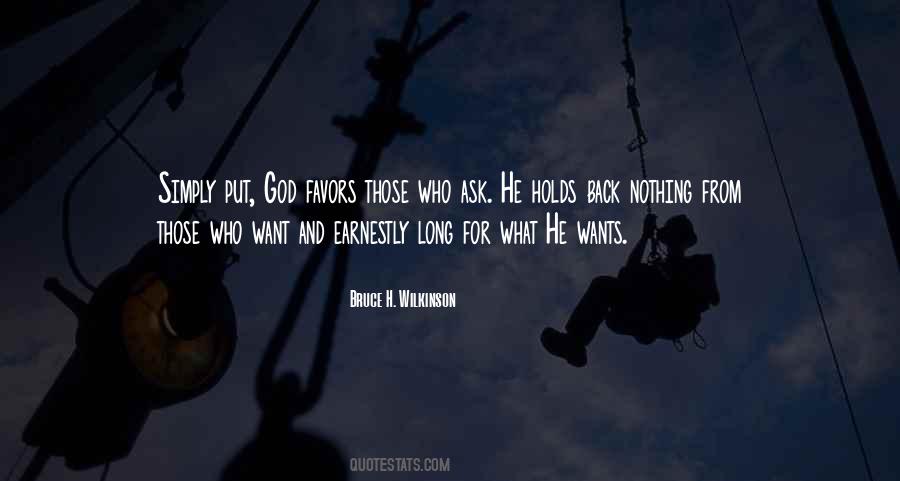 Famous Authors
Popular Topics