Encouraging Love Famous Quotes & Sayings
List of top 38 famous quotes and sayings about encouraging love to read and share with friends on your Facebook, Twitter, blogs.
Top 38 Quotes About Encouraging Love
#1. I love raising awareness and encouraging people to take action for World Environment Day, because it demonstrates how individual voices can become a global chorus for change. - Author: Li Bingbing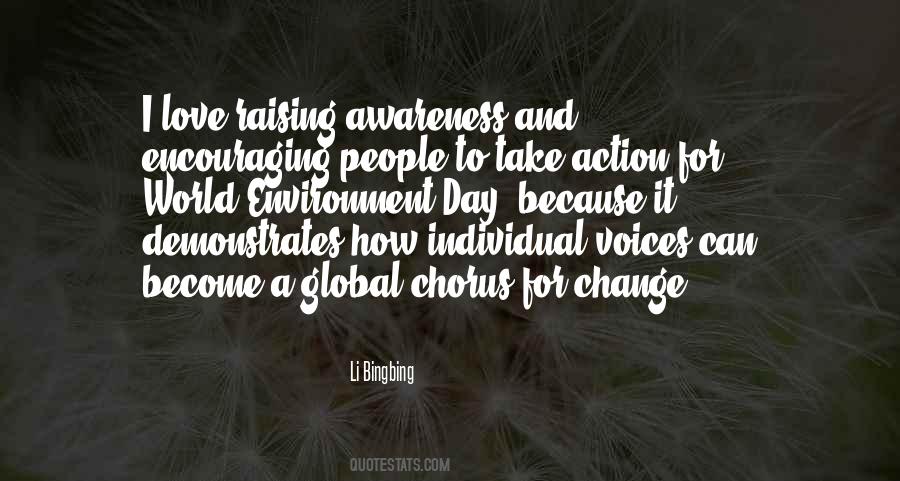 #2. She felt relieved to have known him, to love him and to be loved by him, and relief that the last thing he saw was her face smiling down on him, encouraging him and assuring him it was OK to let go. - Author: Cecelia Ahern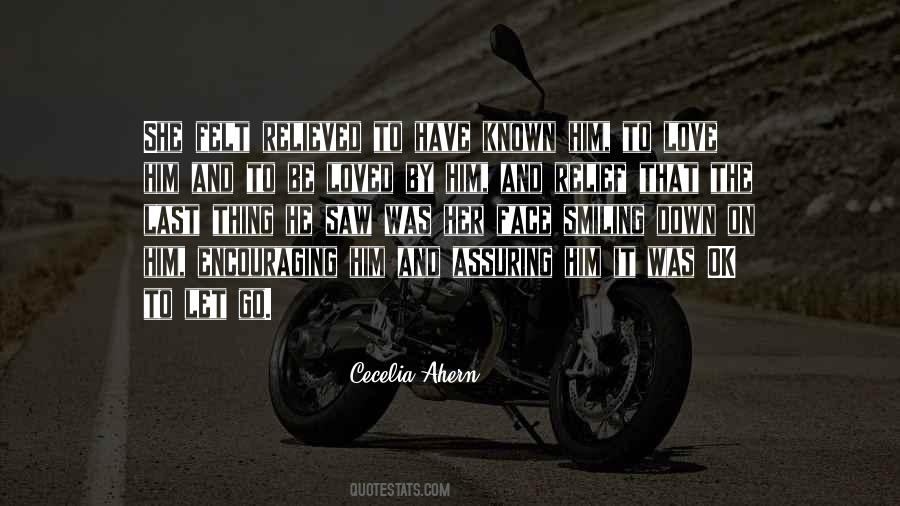 #3. People's love for us may change, depending on what we do or don't do to please them. But God's does not - it's everlasting. - Author: Stormie O'martian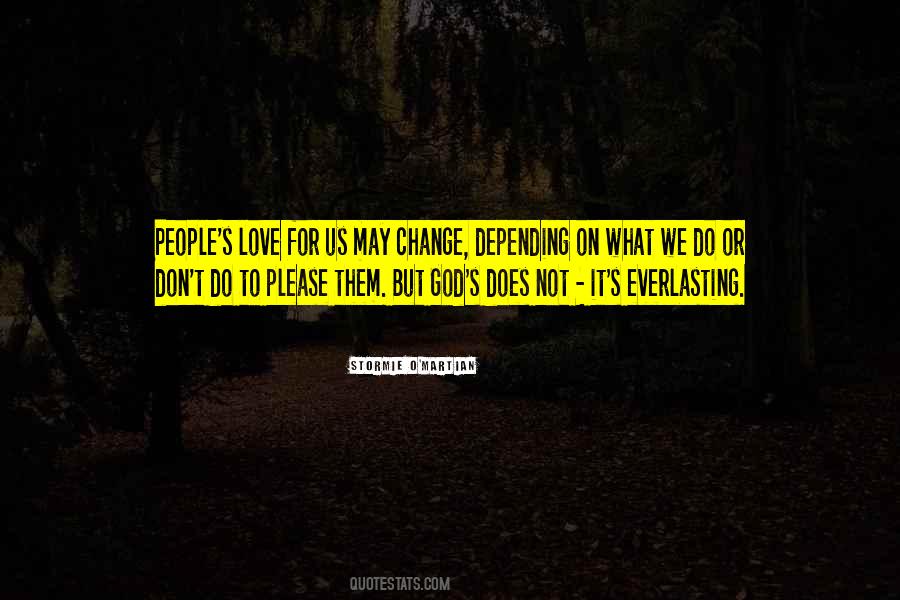 #4. Keep encouraging one another with affectionate love. - Author: Lailah Gifty Akita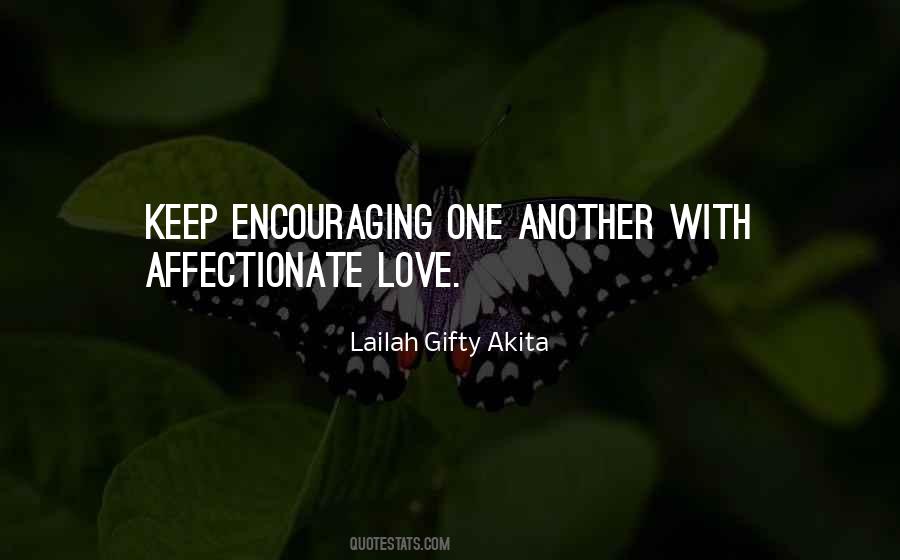 #5. I love being a mother. I think it's the best thing I've ever done, and I personally feel that it's had a very positive effect on my work. I think it's an encouraging force for creativity, it feeds creativity - it did for me, certainly. - Author: Kate Bush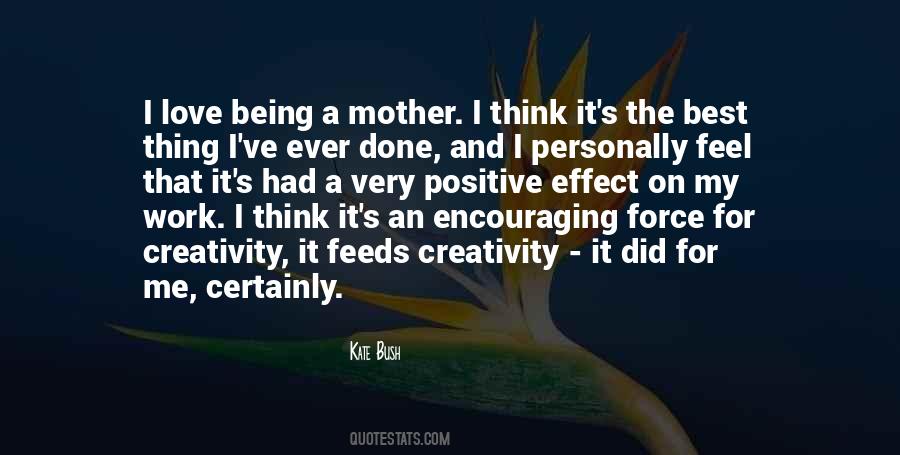 #6. All children should be taught to unconditionally accept, approve, admire, appreciate, forgive, trust, and ultimately, love their own person. - Author: Asa Don Brown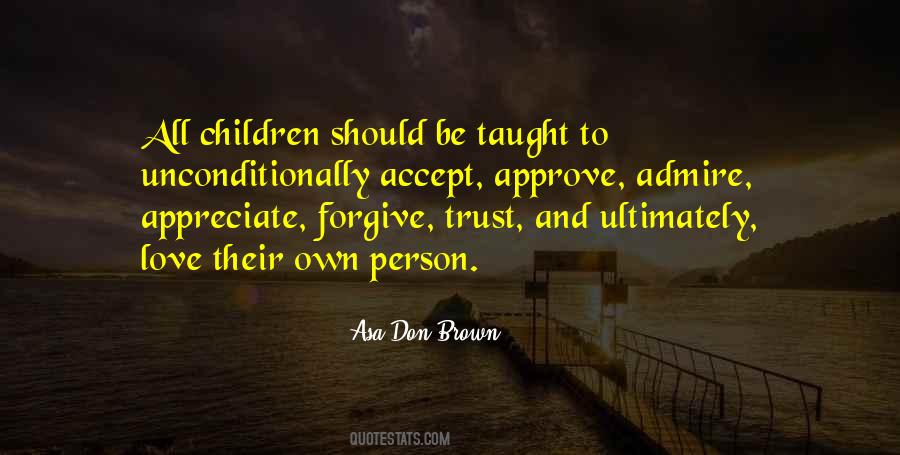 #7. When we spend time in silence, we can hear the voice of our soul whispering its sacred message and encouraging us to make choices that bring us more happiness, health, love, meaning, and peace. - Author: David Simon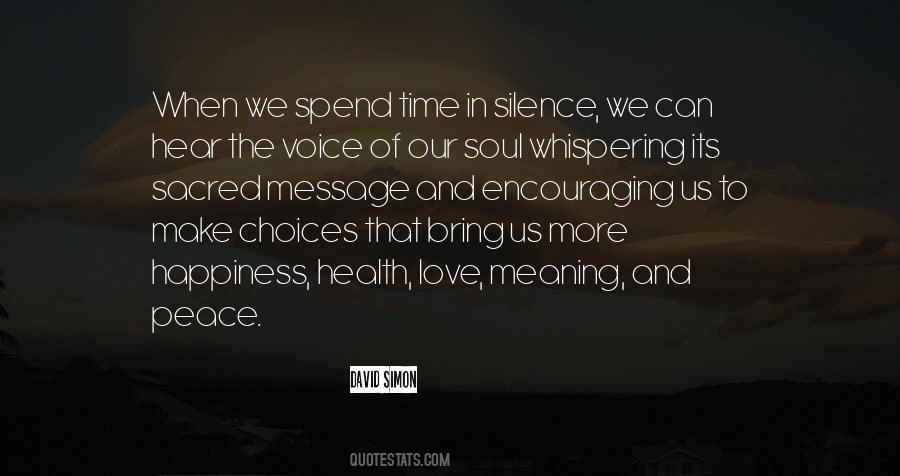 #8. I have seen the best in you, I have seen the worst in you and I am yet to see a lot in you. - Author: Pushpa Rana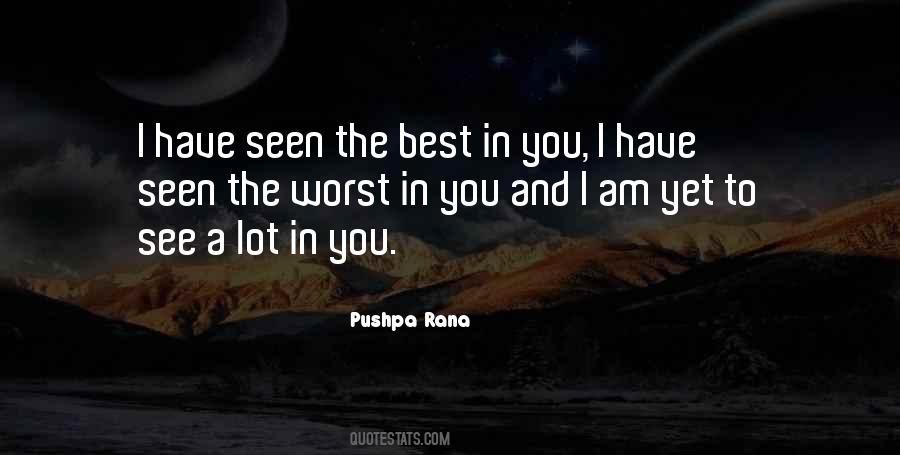 #9. Hope is confidence. - Author: Lailah Gifty Akita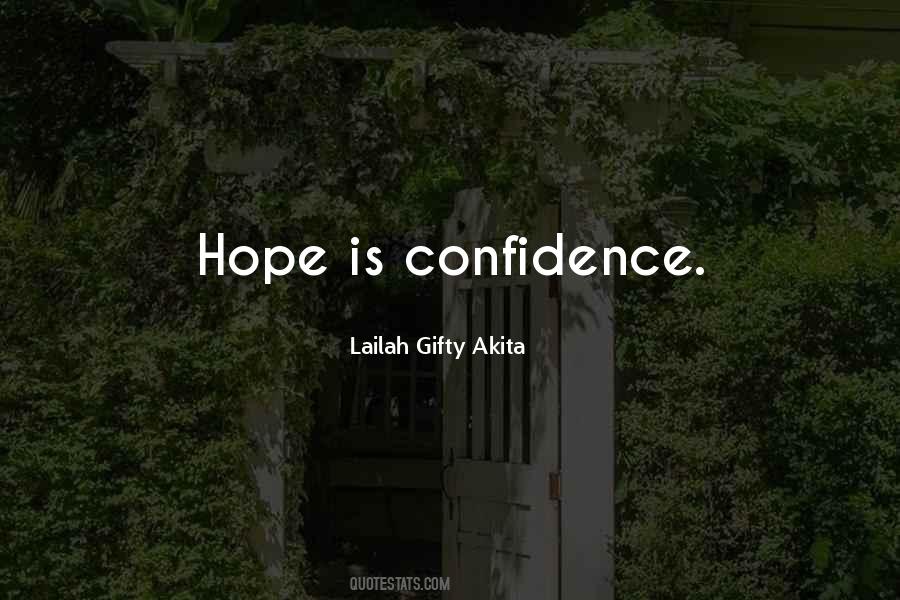 #10. I love talking to the youth and helping them as much as I can or encouraging them, if I can help them at all. - Author: Sheila E.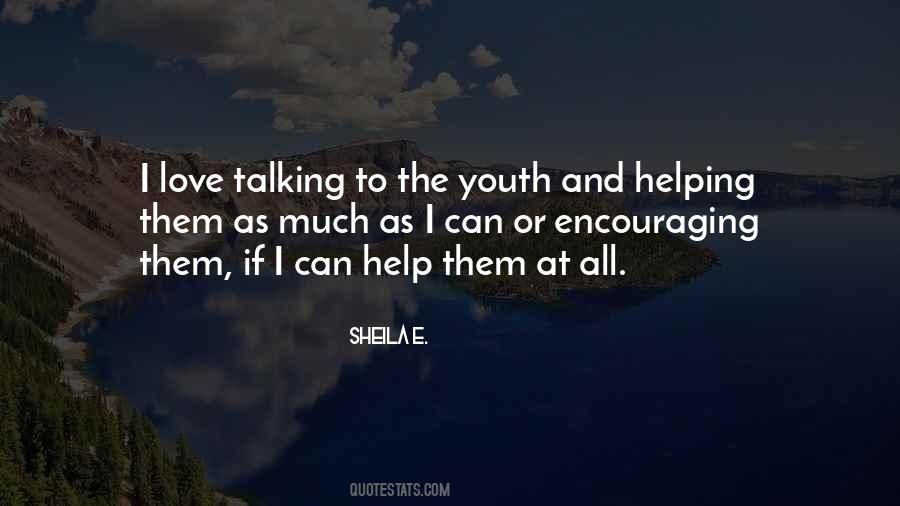 #11. How can you love people without encouraging them? And how can you be loyal to people without educating them. - Author: Confucius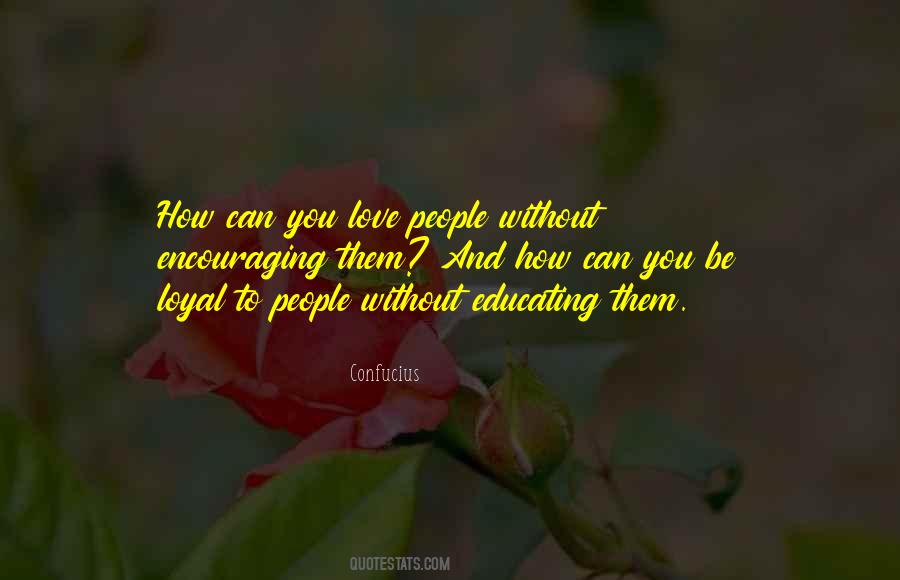 #12. Seek to know God and thy sacred self. - Author: Lailah Gifty Akita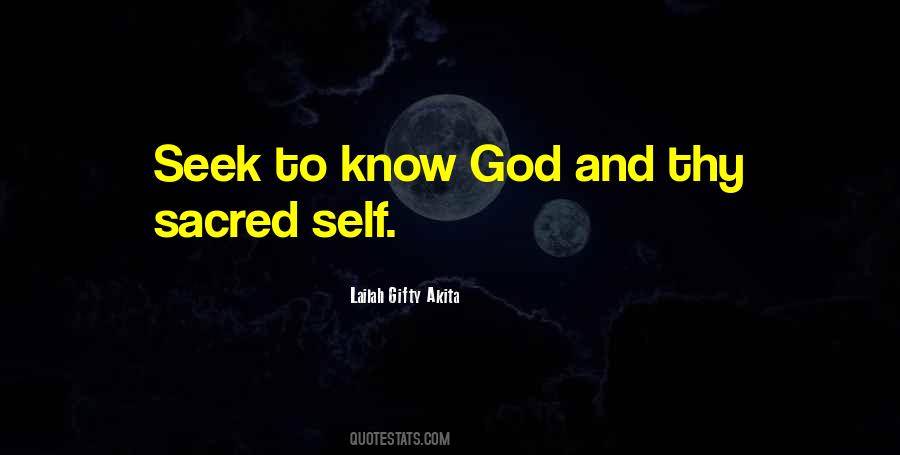 #13. The secret of the mystery is: God is always greater. No matter how great we think Him to be, His love is always greater. - Author: Brennan Manning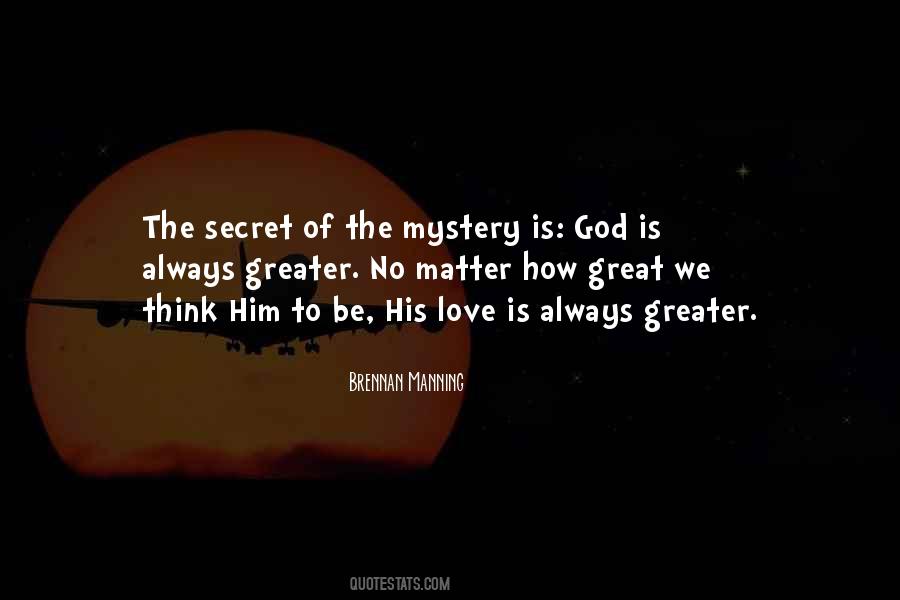 #14. Thank You for the people You strategically place in my life to encourage me when I need it the most. This encouragement may come in the form of encouraging words, a prayer or even a simple smile. Many times I can feel Your love through other believers. - Author: Shelley Hitz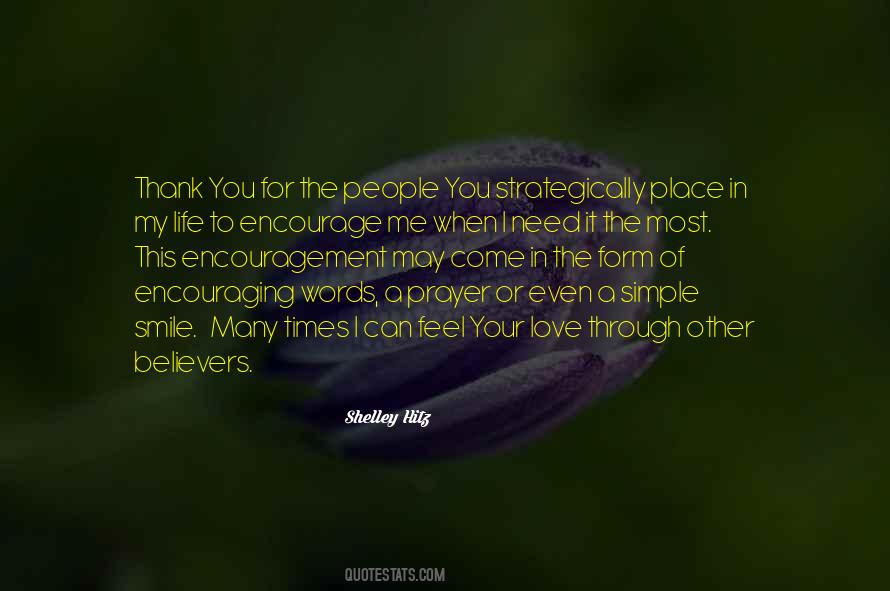 #15. Encouraging others can be the catalyst to unleashing their greatness. - Author: Rob Liano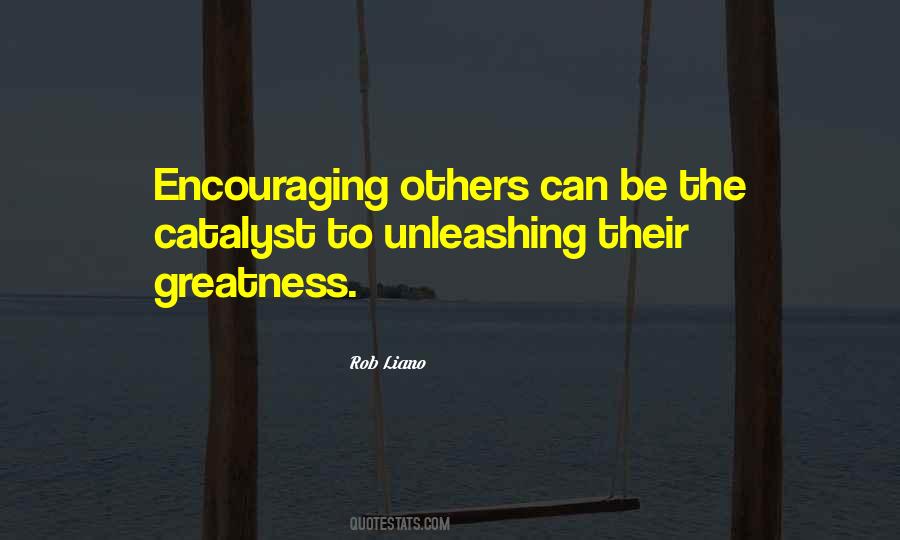 #16. I had studied the violin to a certain amount of success. At some point, I realized that I didn't really like the violin. I was only doing it because I could, and I was good at it, and everyone was encouraging me. But I didn't have a great love for it. - Author: BD Wong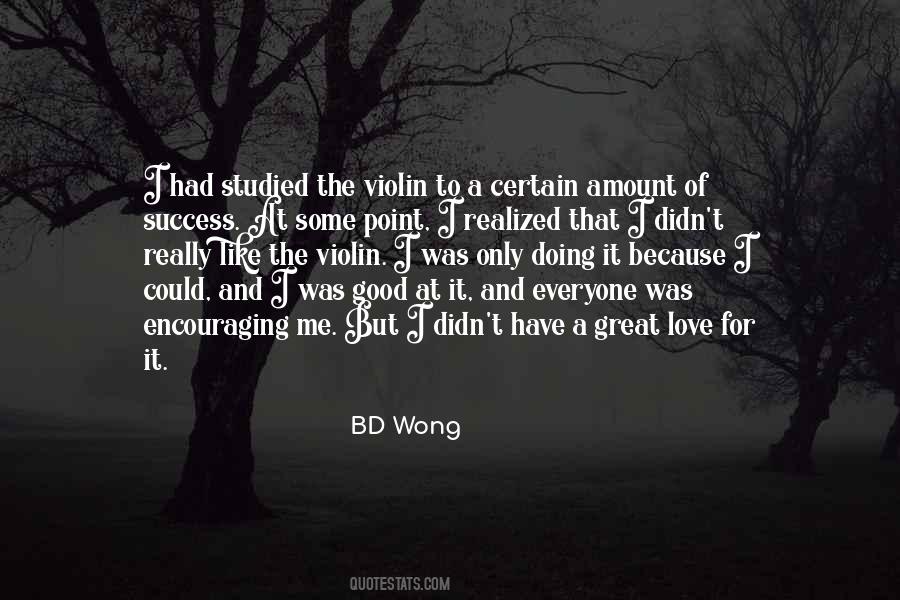 #17. Our lives are the Journey we take to find our true selves! - Author: Alyssa Gonzalez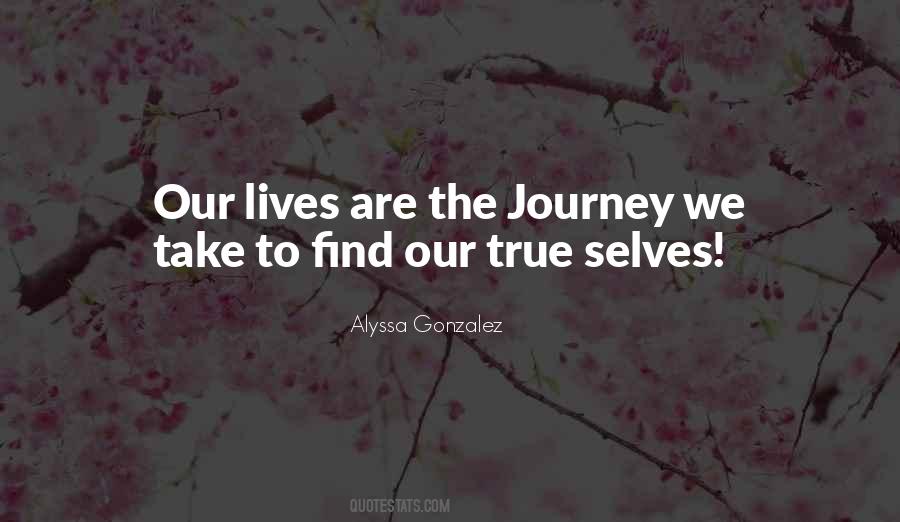 #18. Hope is the confidence of brighter tomorrows. - Author: Lailah Gifty Akita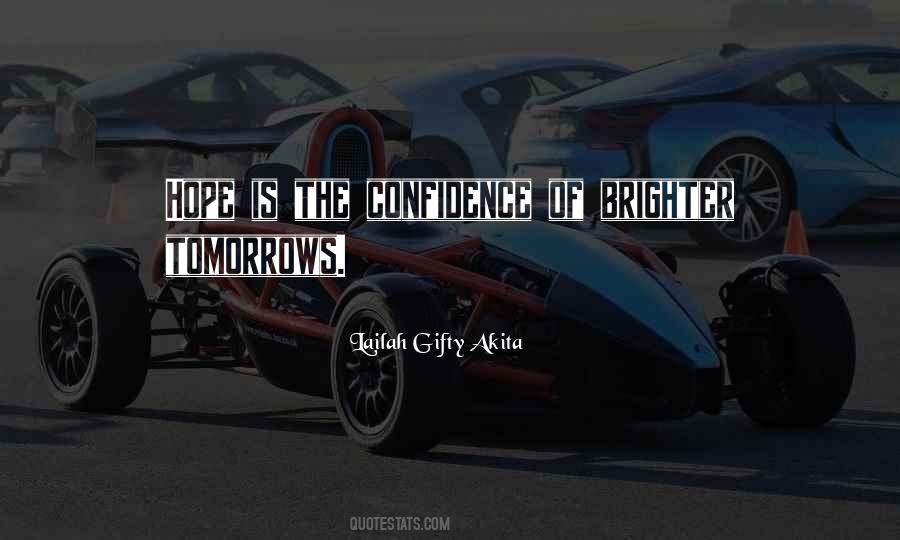 #19. In a world resistant to change, we have to take matters into our own hands. Modern society and culture fails to support our healing by literally encouraging us to sustain our addictions. - Author: Dashama Konah Gordon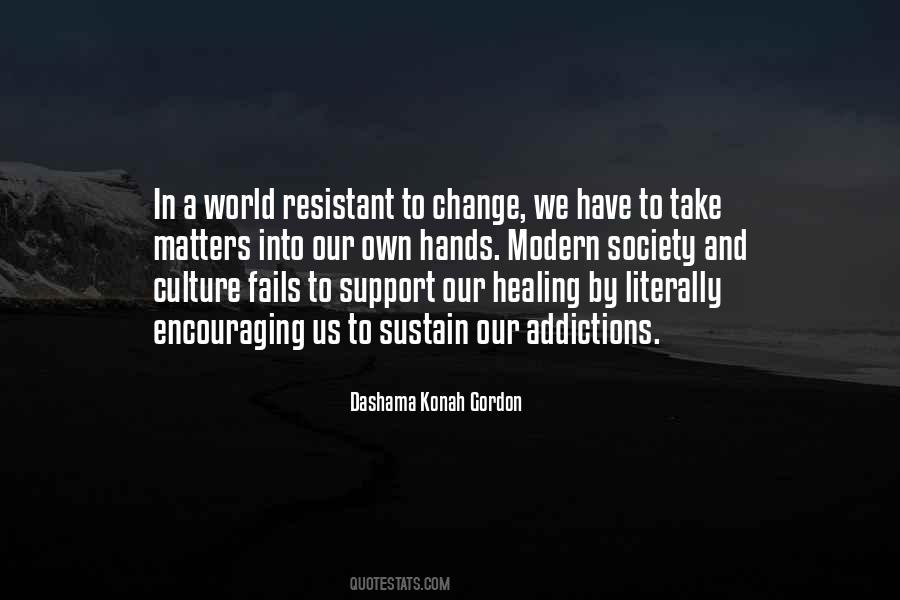 #20. Revive your inner spirit! Break free from all things weighing you down, grab hold of your strong rope and lift yourself out of hopelessness! - Author: Amaka Imani Nkosazana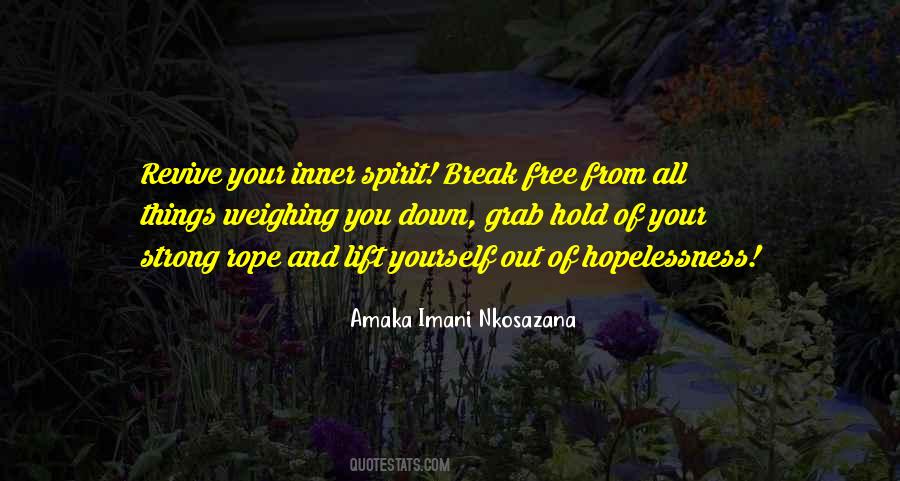 #21. It's encouraging to watch what people will do to contribute to a love story. It's as though we universally recognize the union of souls is worth sacrificing for. - Author: Donald Miller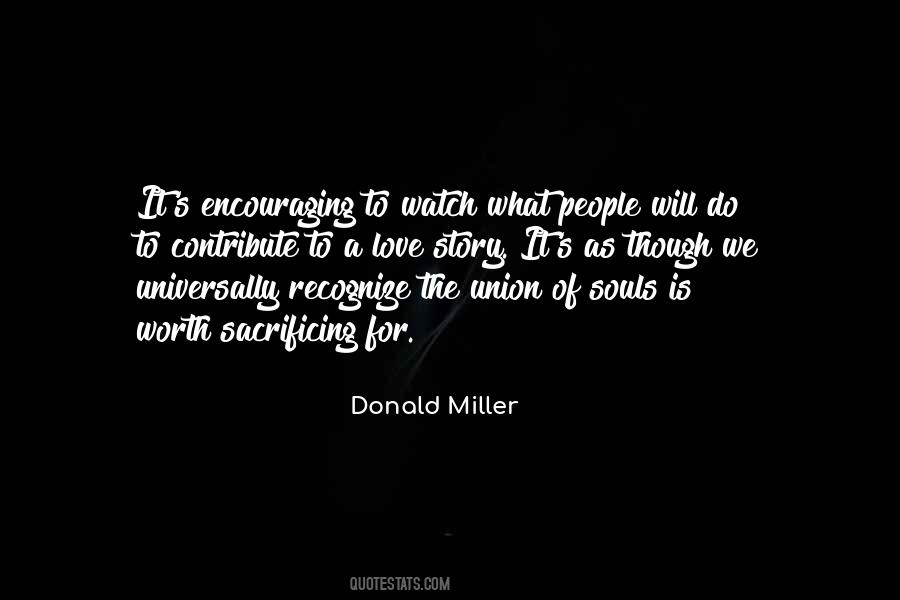 #22. Part of avoiding thoughts about something was not encouraging opportunities for that something to makes itself felt. - Author: Kristin Cashore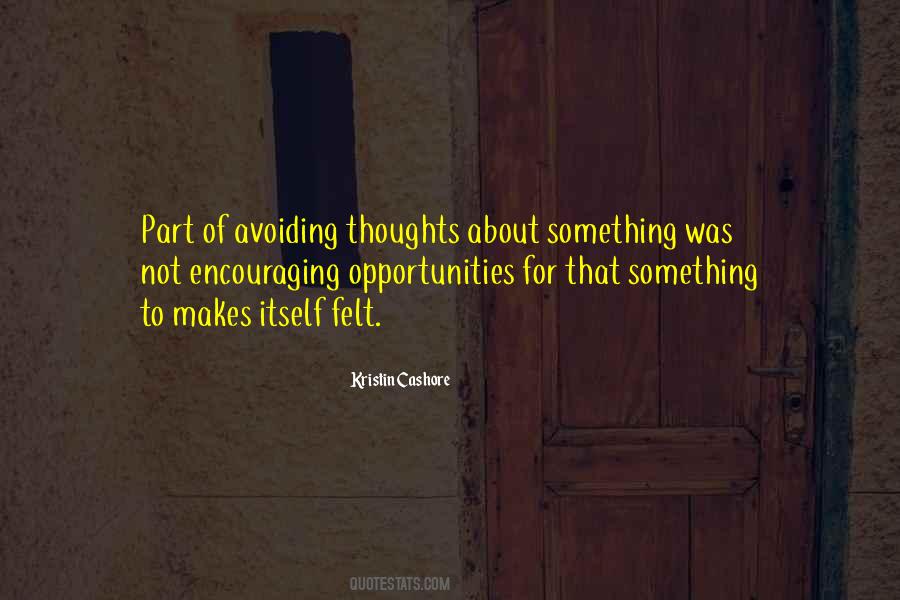 #23. By encouraging the critic in themselves (the hater) they have killed the artist (the lover). - Author: Brenda Ueland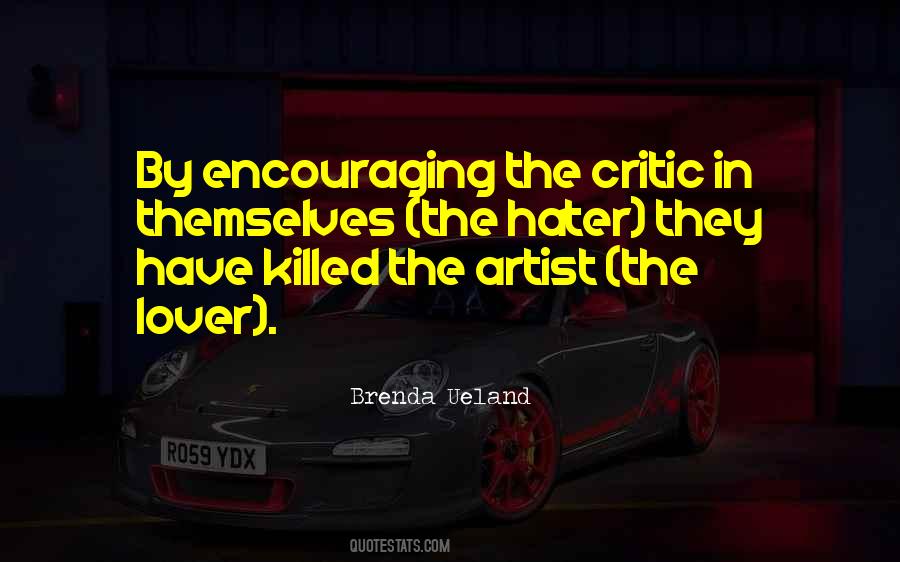 #24. He gave her an encouraging smile. "I know horrible memories haunt your dreams, but you're the strongest woman I know. If anyone can do this, it's you. We must kill the snakes in our garden, protect what we love, and let no man stand in our way. - Author: Victoria Roberts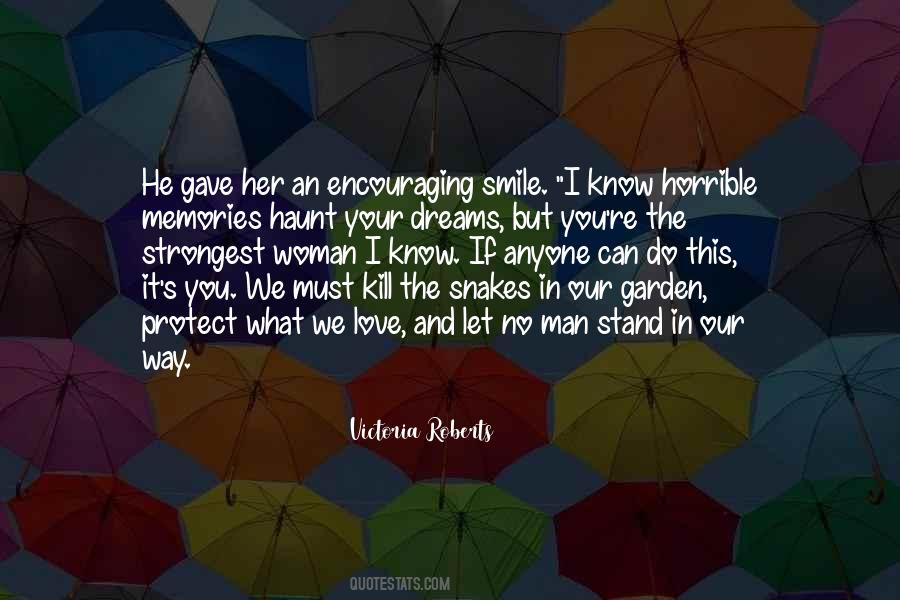 #25. When you meet someone, and you find that they are prejudiced against your kind, it might be your chance, not to confirm, but to be the one to finally change their mind. - Author: Criss Jami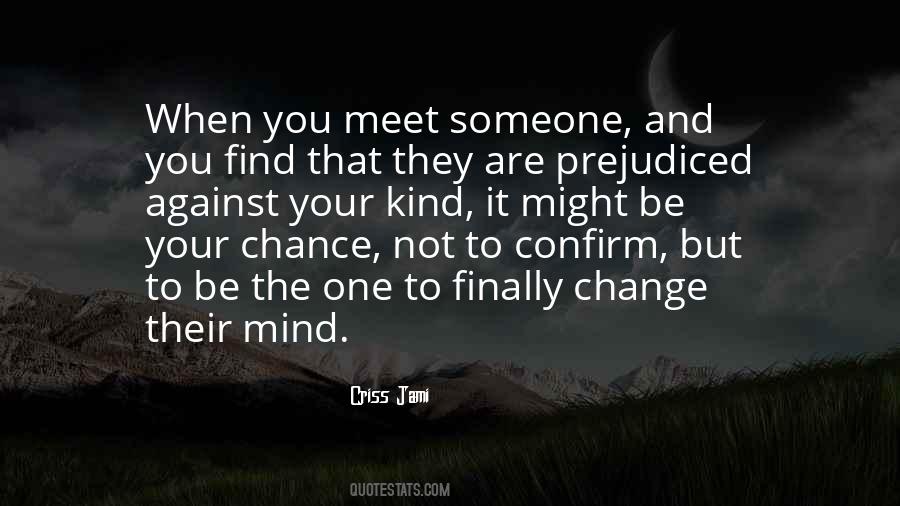 #26. Find out how Claude and Kelly end up from being Friends 2 Lovers as you follow them through their disappointing, confusing, loving, shocking,encouraging, and romantic moments. But can their bond last and withstand all the challenges that cross their way? - Author: Jonathan Anthony Burkett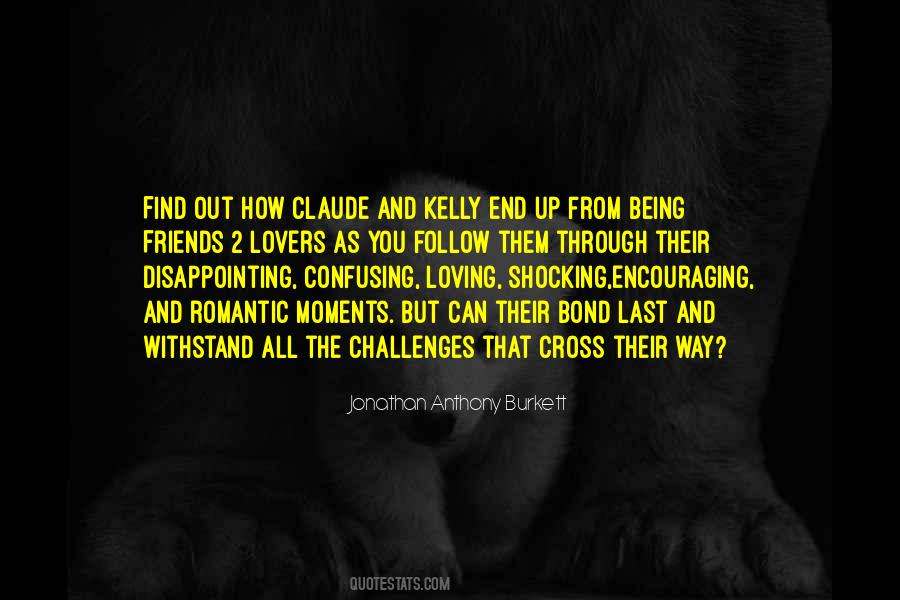 #27. I happen to be blessed with loving what I do for a living. I love acting and I'm so fortunate to be able to work in this business. And I get these marvelous letters about how encouraging it is to see someone making the most of their time and still enjoying it. - Author: Betty White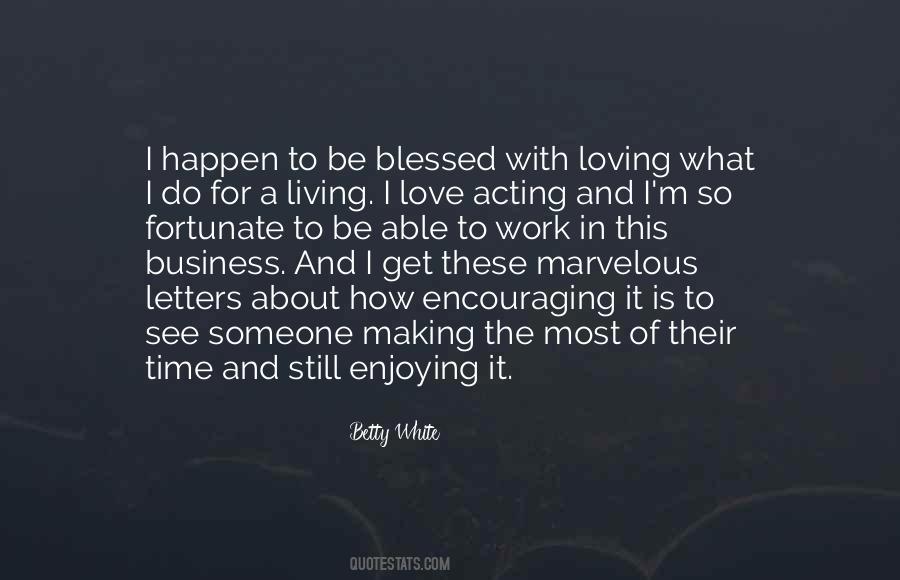 #28. Martha, I wonder if you can ever truly know someone you love until you have been married near forever." It was Martha's turn for an encouraging nod. "Loving someone and coming to know them better," Jack went on, "I think that will be an adventure all its own. - Author: J.D. Robb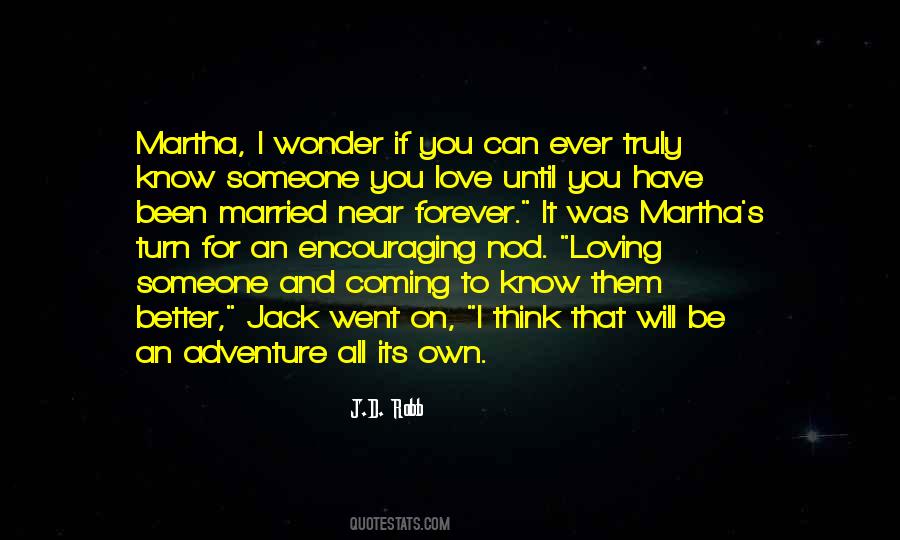 #29. YOUR DREAMS WANT YOU. YOUR DREAMS LOVE YOU AS MUCH AS YOU LOVE IT. - Author: Diana Rose Morcilla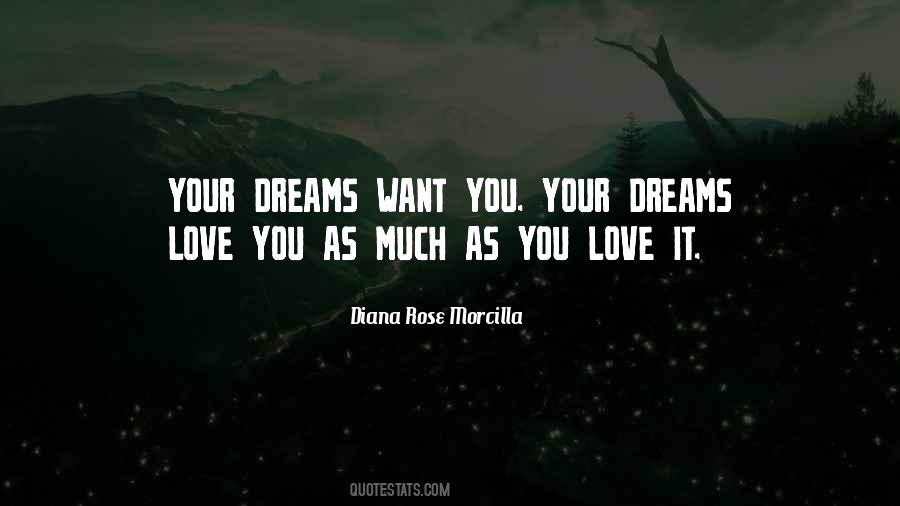 #30. Railing against the past will not heal us. History has happened. It's over and done with. All we can do is to change its course by encouraging what we love instead of destroying what we don't. - Author: Arundhati Roy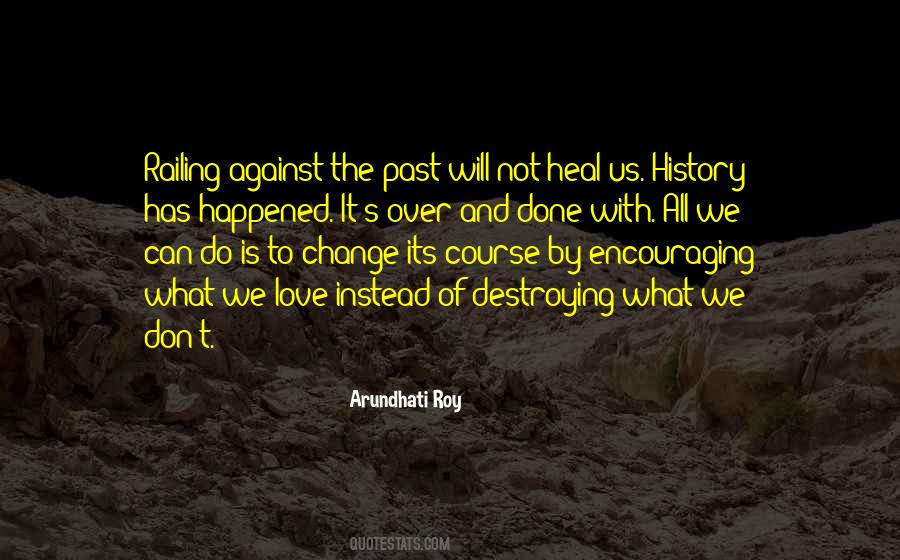 #31. Don't you remember that love, like medicine, is only the art of encouraging nature? - Author: Pierre-Ambroise Choderlos De Laclos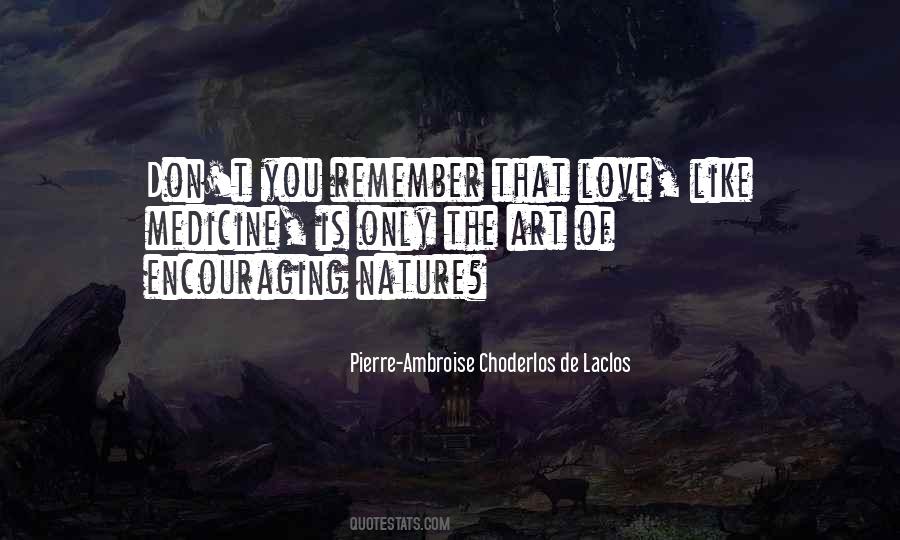 #32. Her family may not share her blood, but family wasn't just about blood. It was about love and trust. It was about the people who would always be there, supporting and encouraging, no matter what mistakes she made or how tough life got, - Author: Ashley Stoyanoff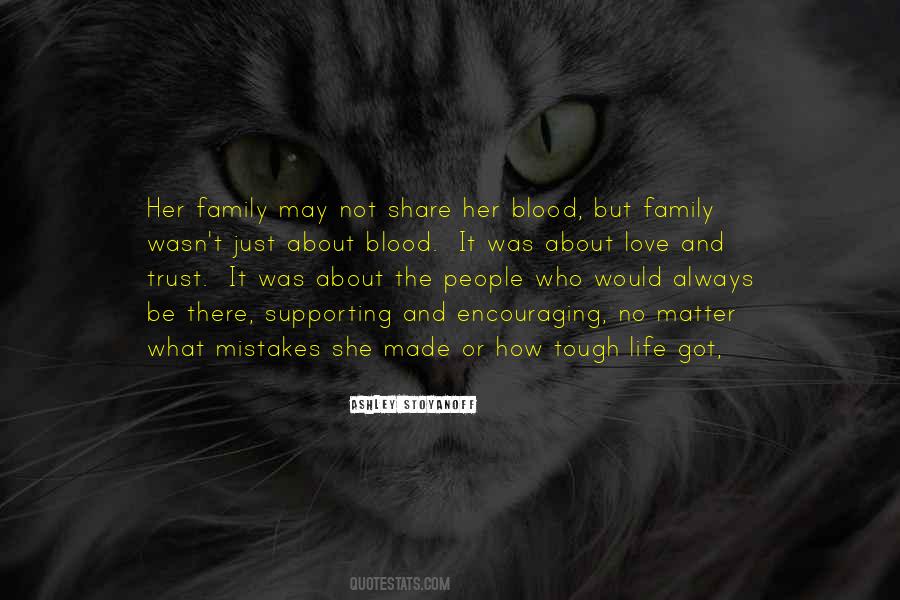 #33. Kate Sedgwick. That name holds so much power over me. The best kind of power: inspiring, encouraging, and respectable. It's a name that I've always associated with badass bravery. It's a name that always meant anything was possible. It's a name that was love and goodness and kindness. - Author: Kim Holden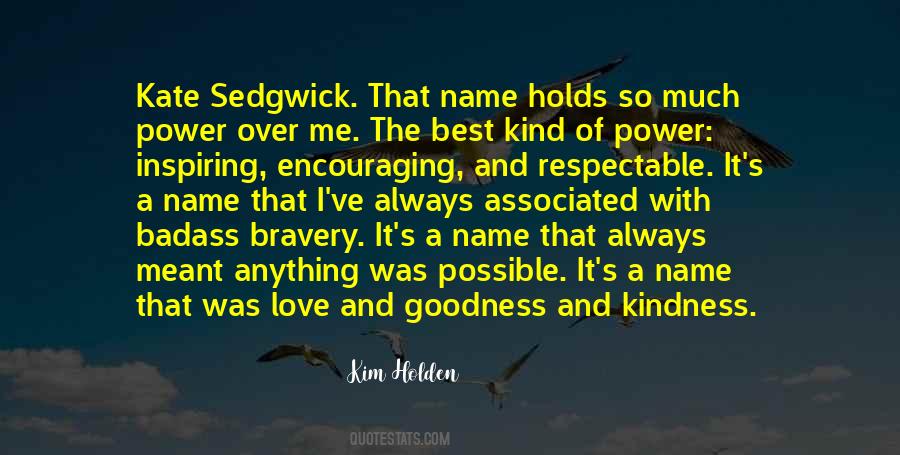 #34. Fear will paralyze you and prohibit growth - Author: Michelle Cook-Hall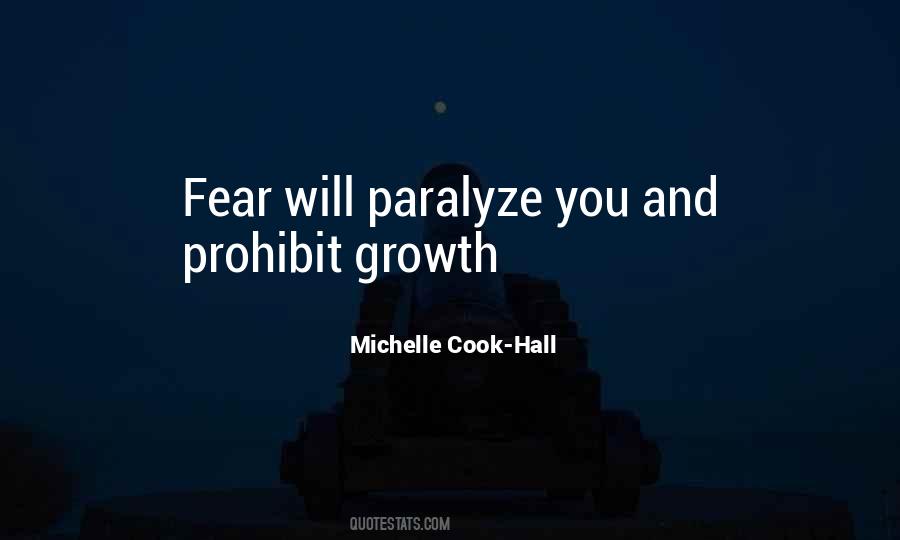 #35. Life is filled with endless hope. - Author: Lailah Gifty Akita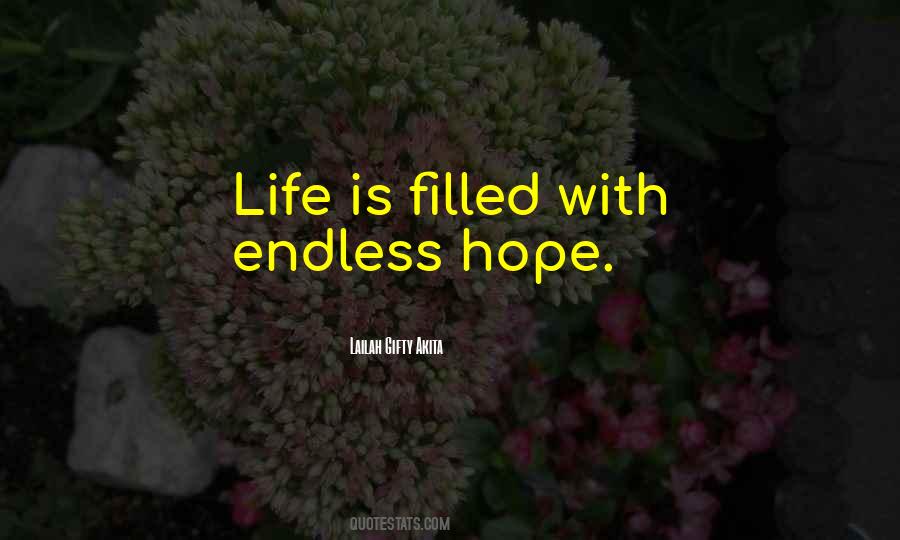 #36. Hope is an anchor. - Author: Lailah Gifty Akita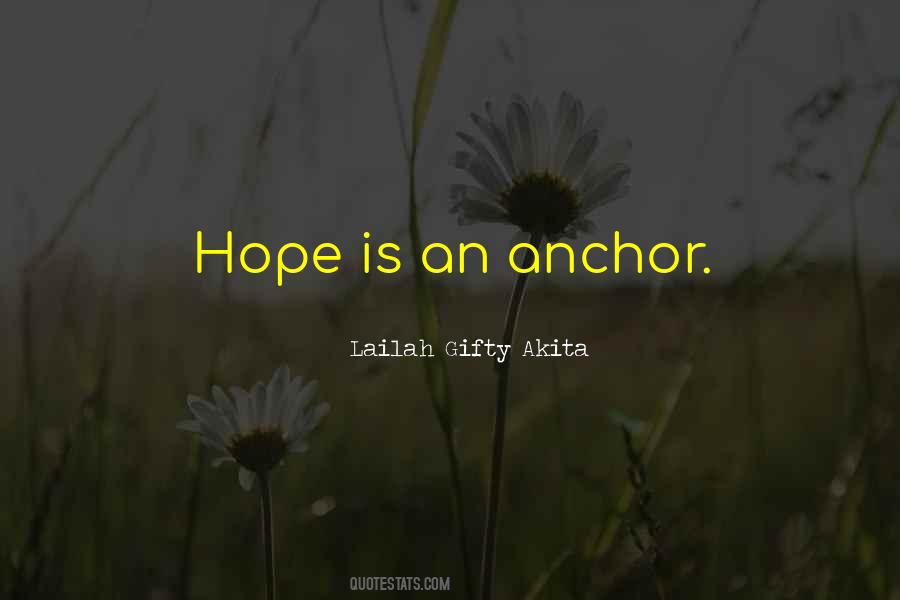 #37. I don't do great things. I do small things with great love. - Author: Mother Teresa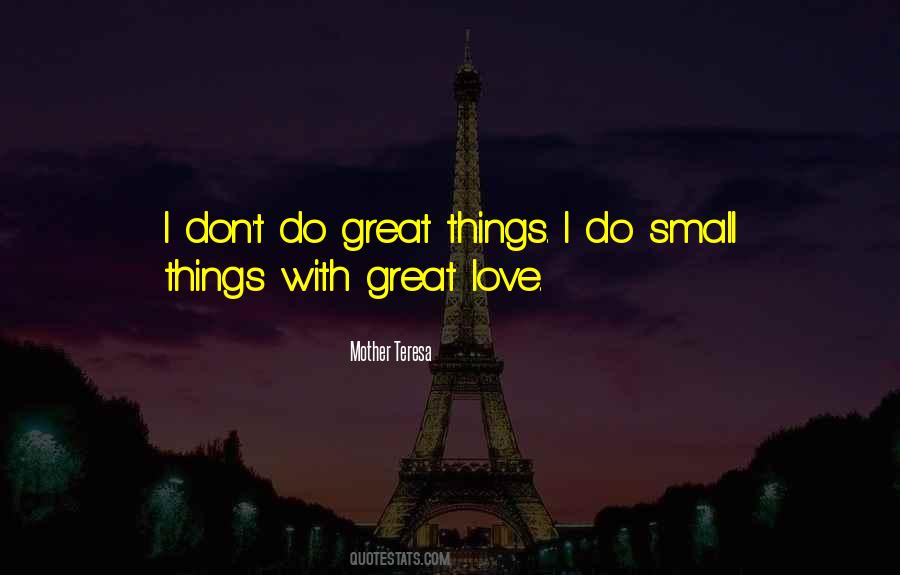 #38. Love lifts you up. Love is giving and kindness. Love is encouraging. Love is healing. If these things do not surround you, you are in the wrong relationship. - Author: Elizabeth Bourgeret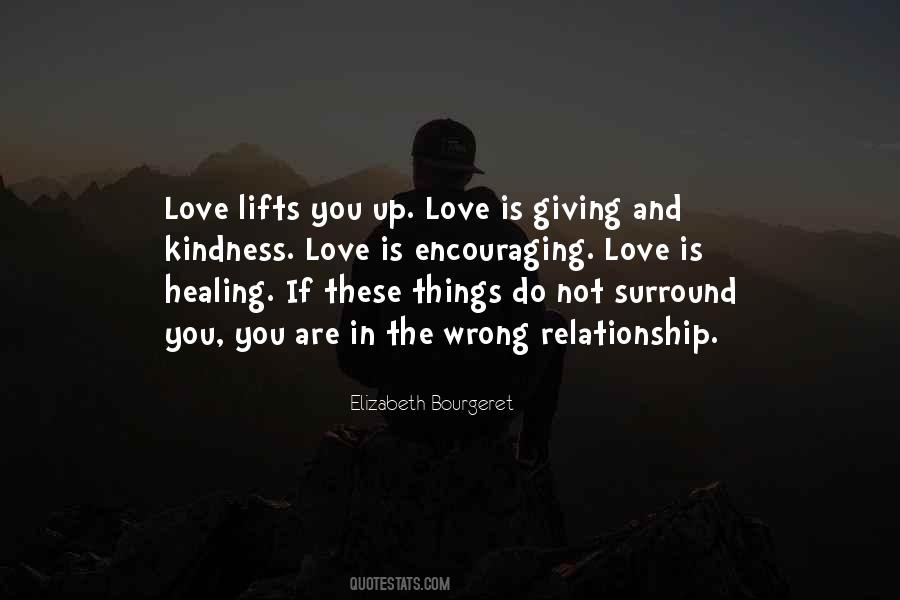 Famous Authors
Popular Topics