List of top 42 famous quotes and sayings about elijah muhammad to read and share with friends on your Facebook, Twitter, blogs.
Top 42 Quotes About Elijah Muhammad
#1. Everything that I'm attempting to do is based on my understanding of the Honorable Elijah Muhammad and what he wanted for his people.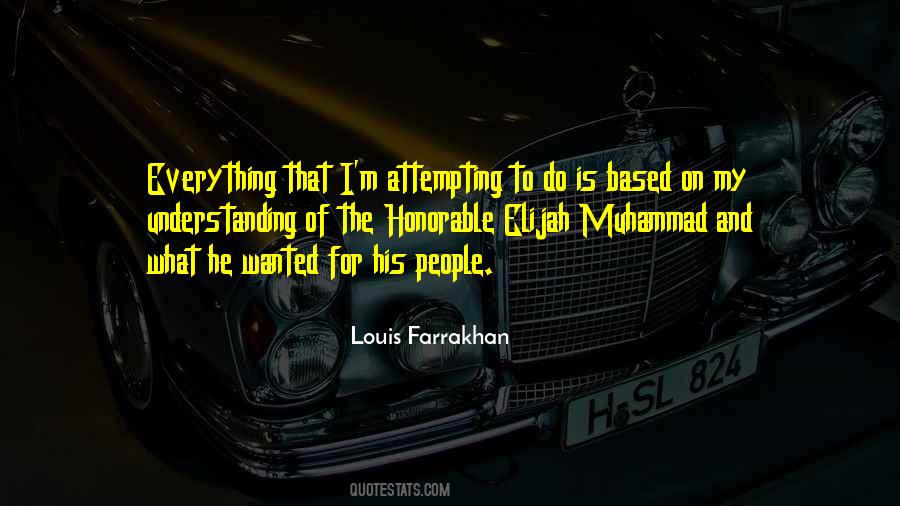 #2. We who follow the teachings of Elijah Muhammad don't want to be forced to integrate. Integration is wrong. We don't want to live with the white man; that's all.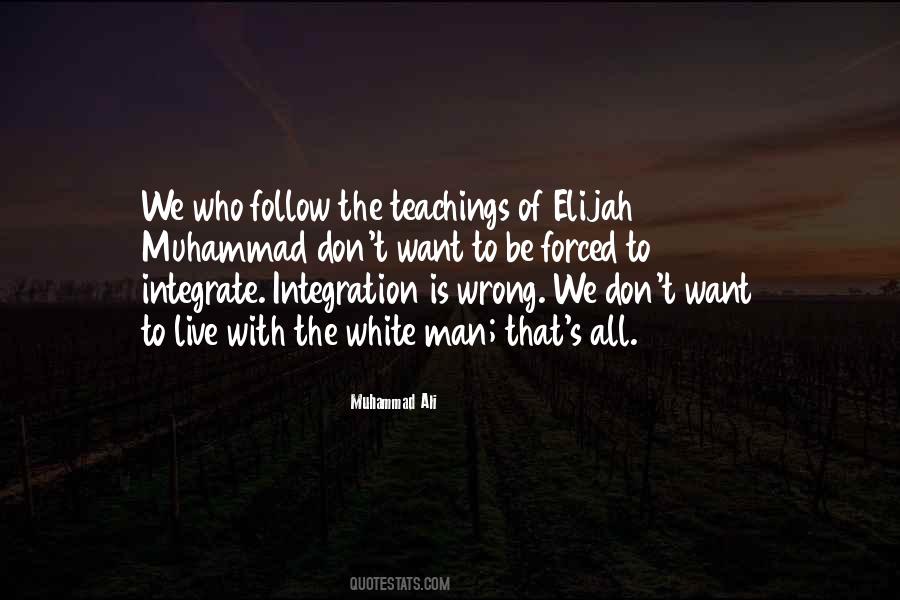 #3. He who believes in God and the Last Day should honour his guest; he who believes in God and the Last Day should not annoy his neighbours; and he who believes in God and the Last Day should say what is good or keep silent.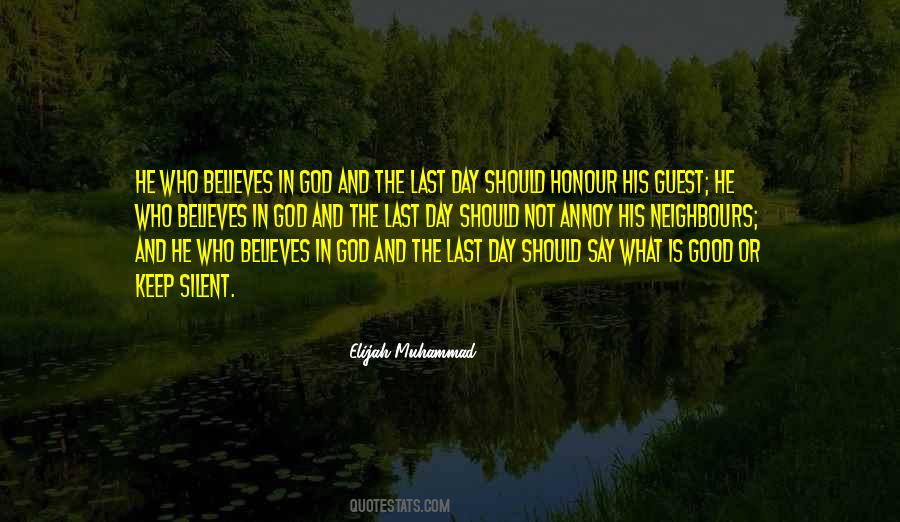 #4. Your Lord is bountiful to mankind: yet most of them do not give thanks.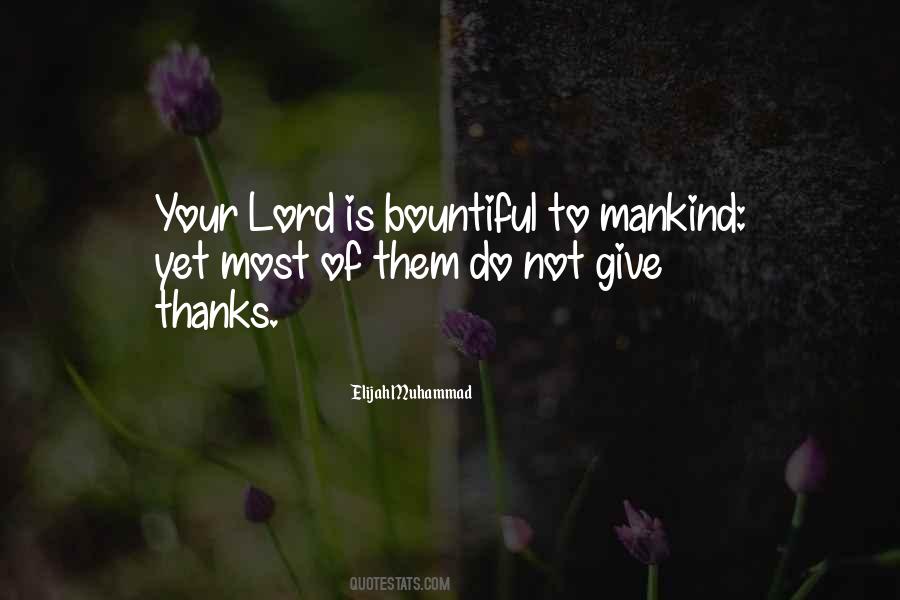 #5. The teachings of Elijah Muhammad on how black people have been brainwashed.How they've been taught to love white and hate black, how we've been robbed of our names in slavery.We were robbed of our culture, we were robbed of our true history. So it left us a walking dead man.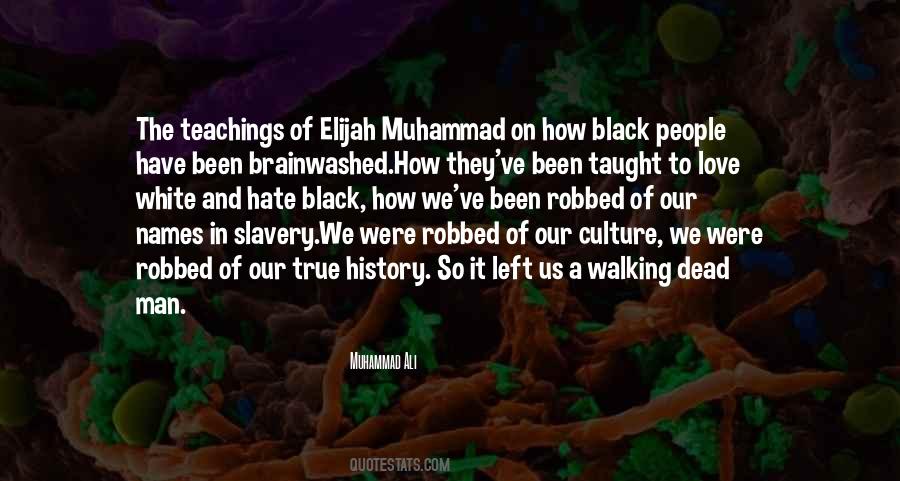 #6. Get up and say Elijah Muhammad is wrong when he says white are the devil? They have to prove they are not the devil.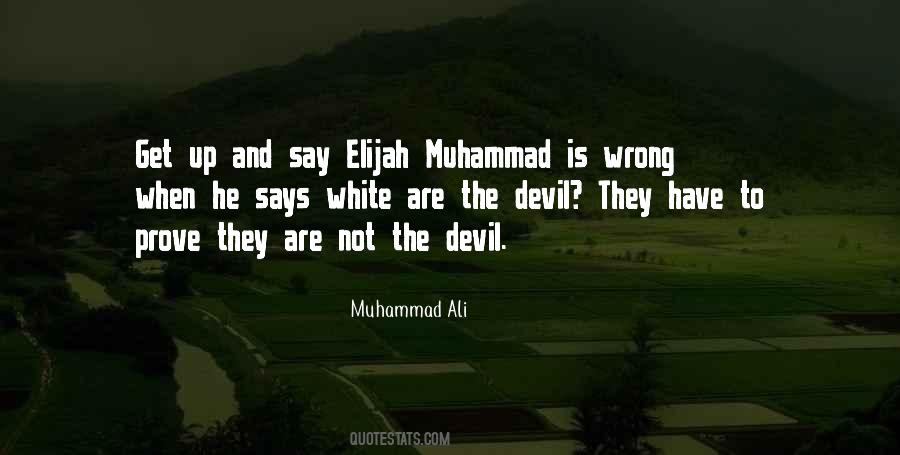 #7. And we will test you with evil and with good; and unto us shall ye be brought back.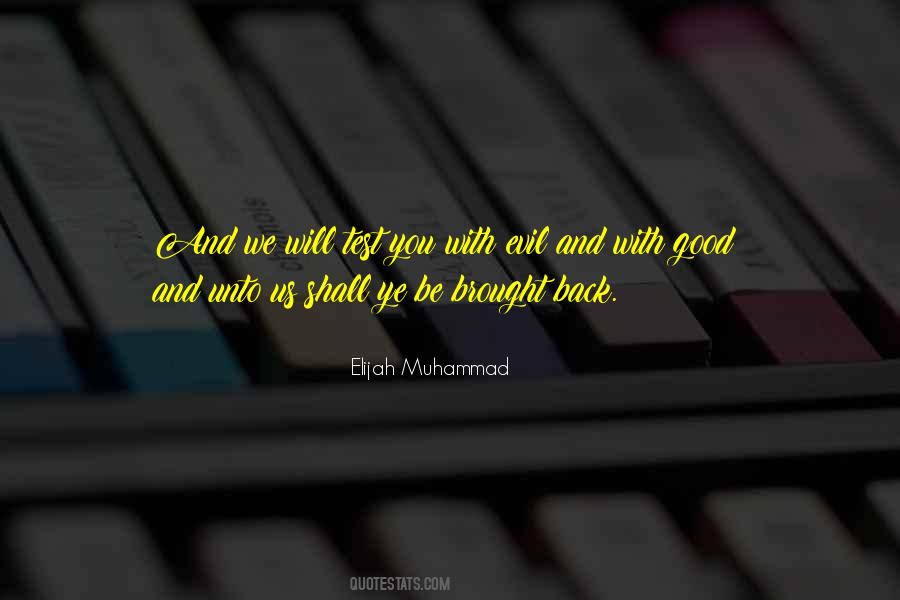 #8. A Muslim has five duties towards another Muslim; to return a salutation, visit the sick, follow funerals, accept an invitation and say 'God have mercy on you' when one sneezes.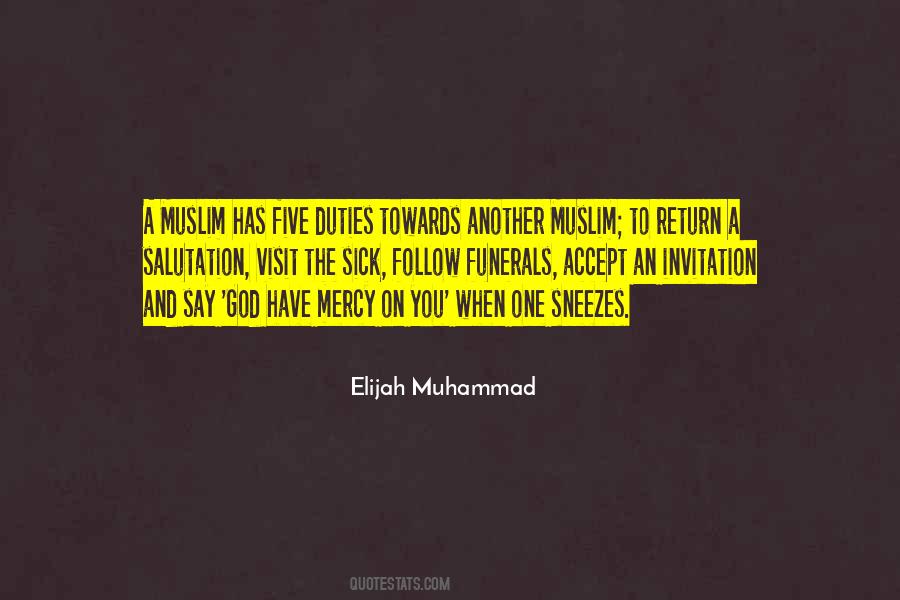 #9. Discard your former slave-master's names and be willing and ready to accept one of Allah's Pure and Righteous Names that He Alone will give our people from His Own Mouth! A good name is, indeed, better than gold.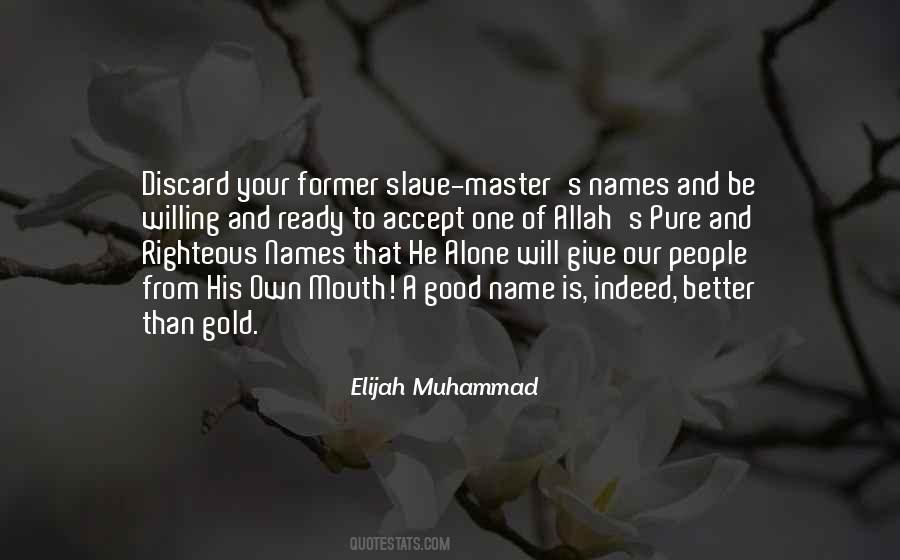 #10. I feel like a man who has been asleep somewhat and under someone else's control. I feel that what I'm thinking and saying is now for myself. Before it was for and by the guidance of Elijah Muhammad. Now I think with my own mind, sir!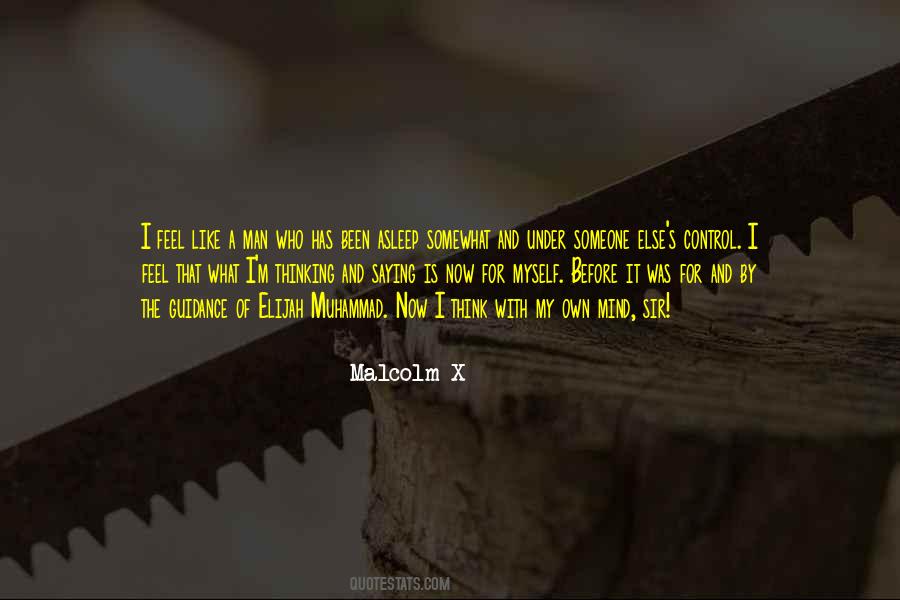 #11. Whatever good works ye send on before [death] ... ye shall find with God.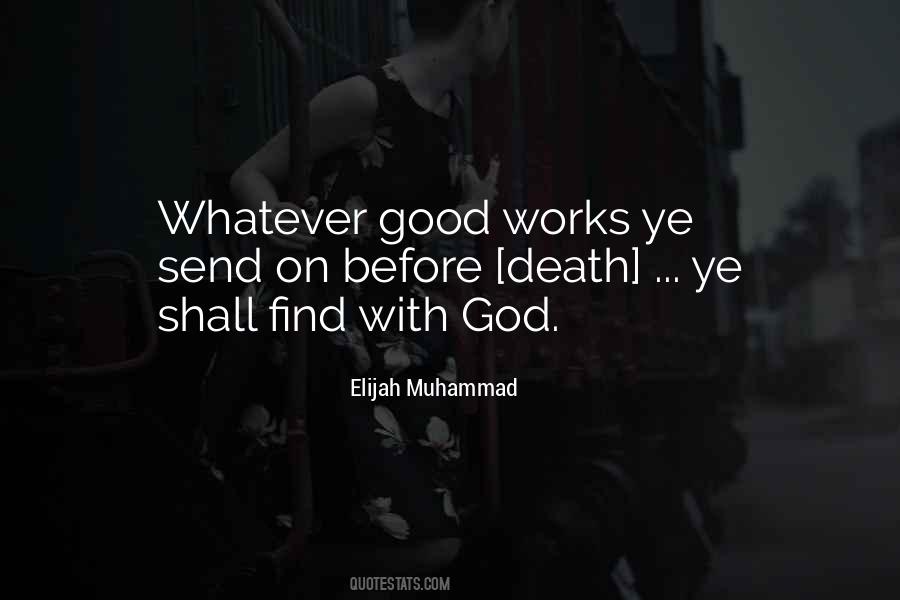 #12. By God ye shall be called to account for your doings!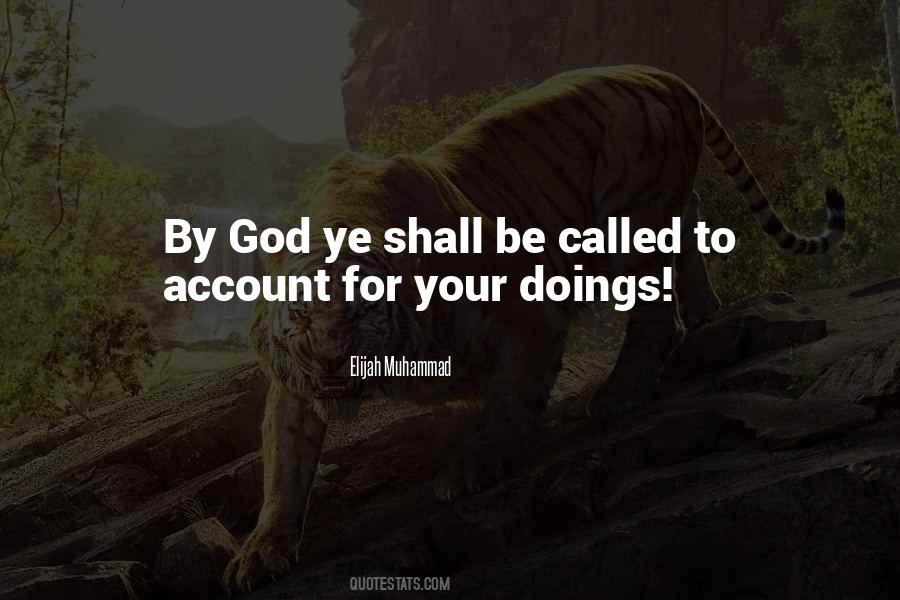 #13. They know the outward shows of this life present but of the next life are they careless. Have they not consider the heavens and the earth and all that is between them but for a serious end, and for a fixed term? But truly most men believe not that they shall meet their Lord.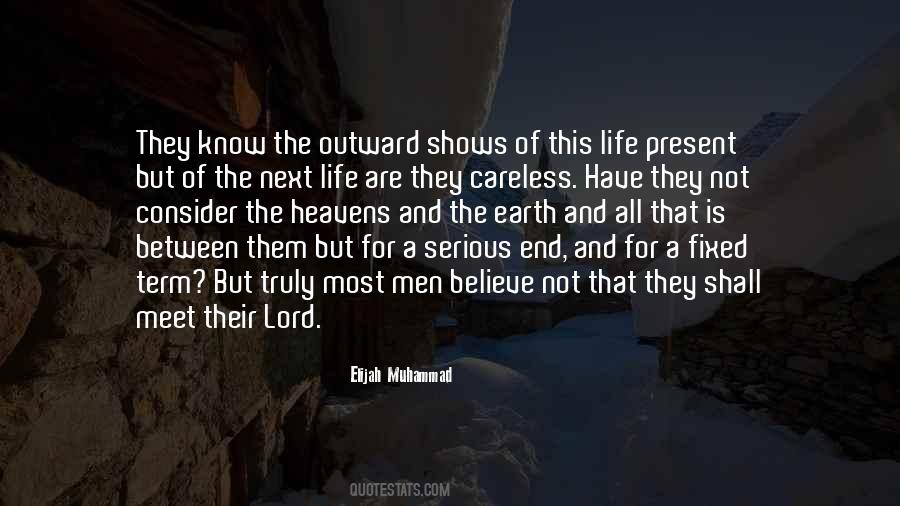 #14. Malcolm X and Elijah Muhammad's message made a whole lot of people feel whole again, human being again. Some of them came out and found a new meaning to their manhood and their womanhood.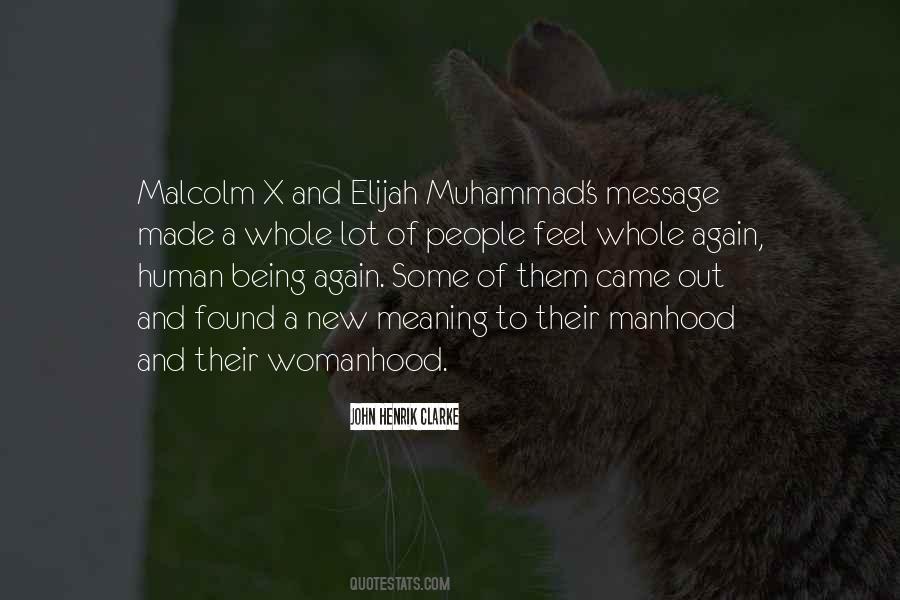 #15. The Honorable Elijah Muhammad teaches us that God, now, is about to establish a kingdom on this earth, based upon brotherhood and peace. And the white man is against brotherhood, and the white man is against peace.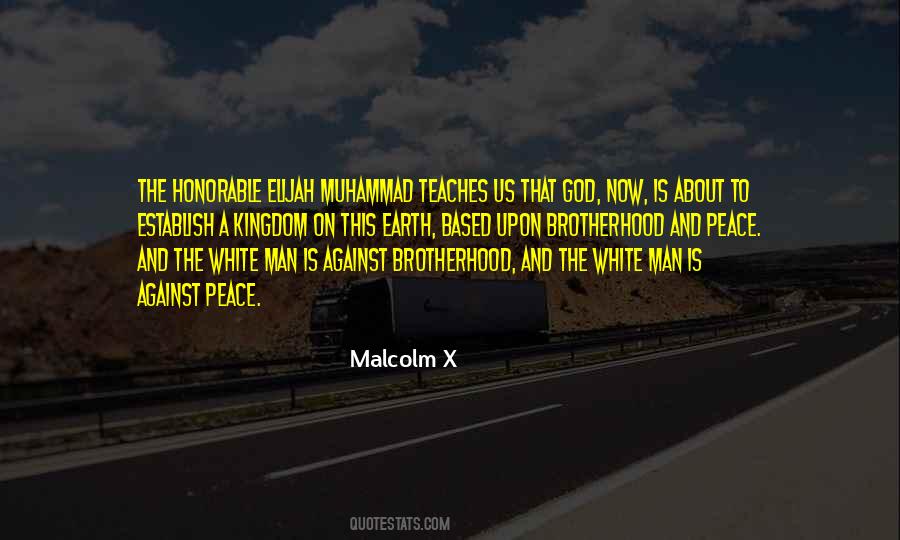 #16. And they will ask thee of the spirit. Say: The spirit proceedeth at my Lord's command; but of knowledge, only a little is given to you.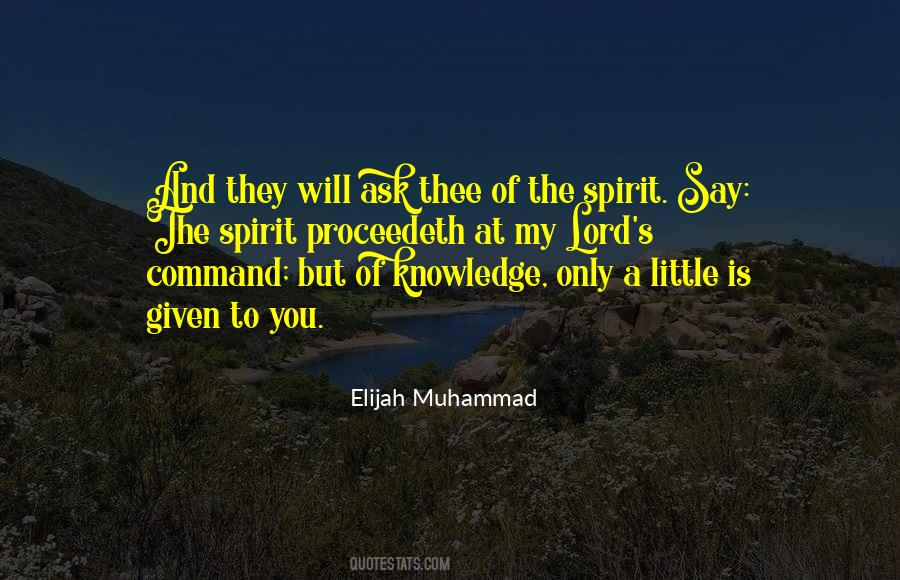 #17. We who follow the Honorable Elijah Muhammad feel that when you try and pass integration laws here in America, forcing white people to pretend that they are accepting black people, what you are doing is making white people act in a hypocritical way.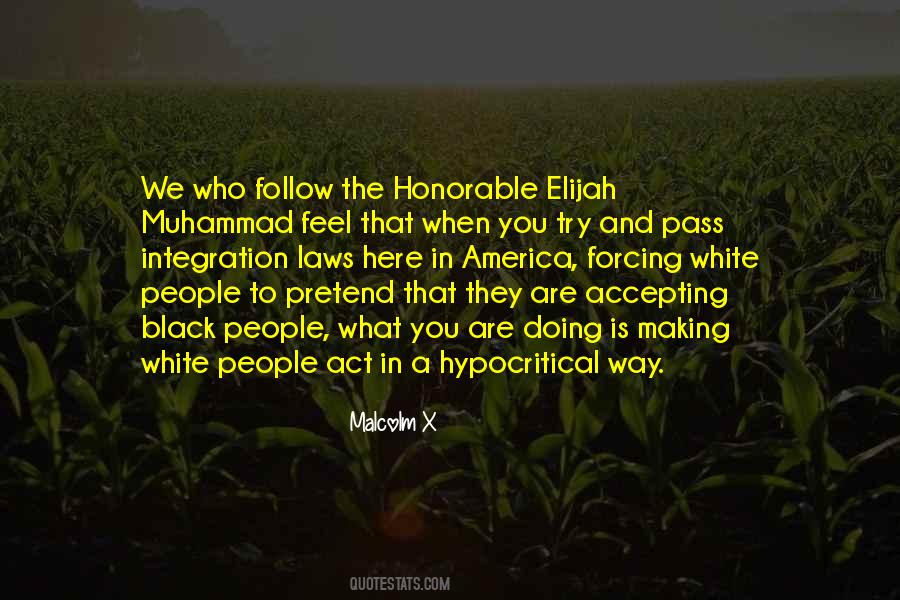 #18. Whoever is humble to men for God's sake, may God exalt his eminence ...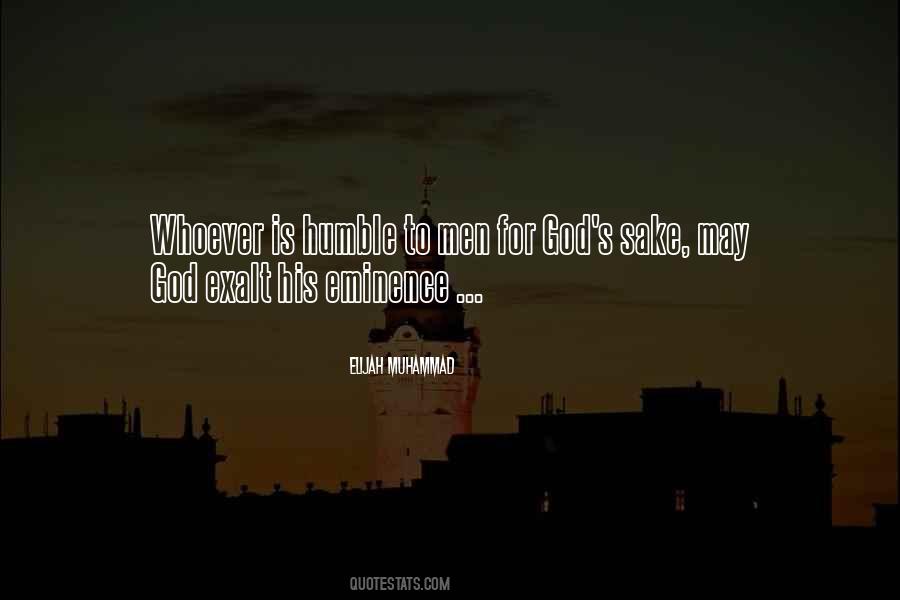 #19. As soon as I heard the truth that Elijah Muhammad teaches us in America, it made me accept it.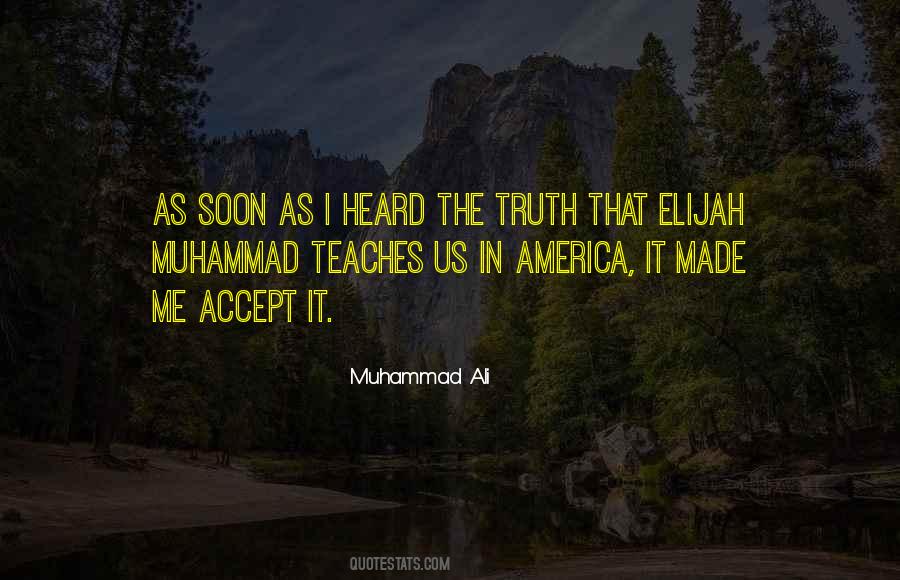 #20. There is no good in most of their secret counsels except (in) him who enjoins charity or goodness or reconciliation between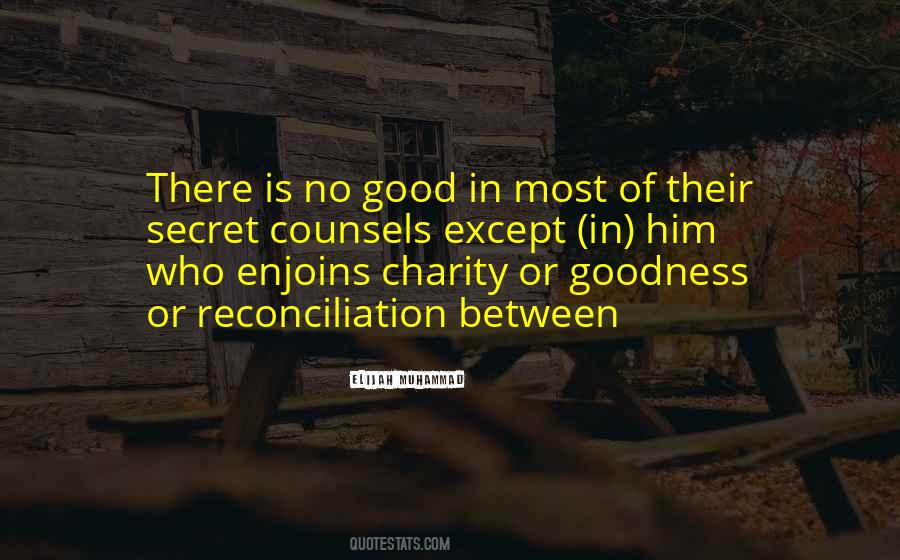 #21. Reviling a Muslim is disobedience to God, and fighting with him is infidelity.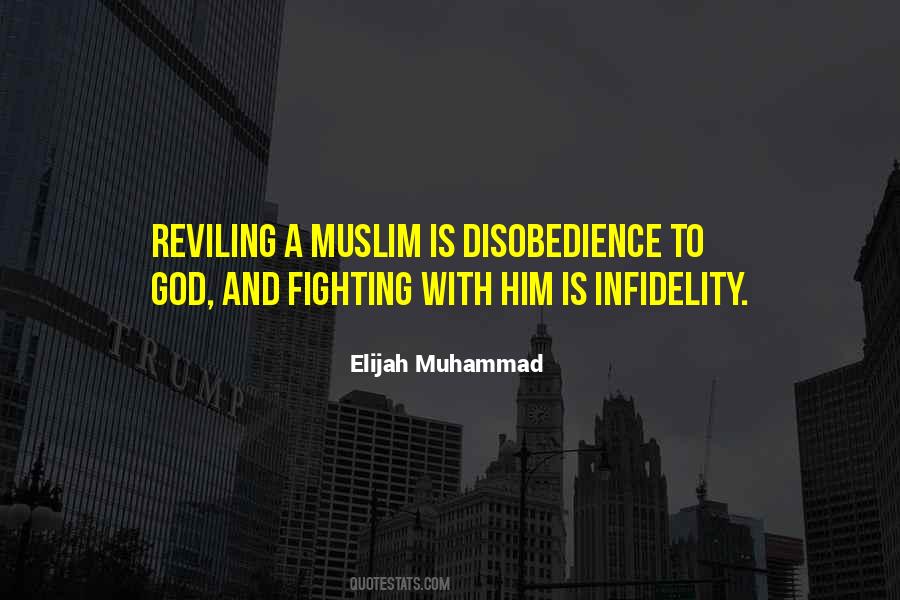 #22. Four things support the world: the learning of the wise, the justice of the great, the prayers of the good, and the valor of the brave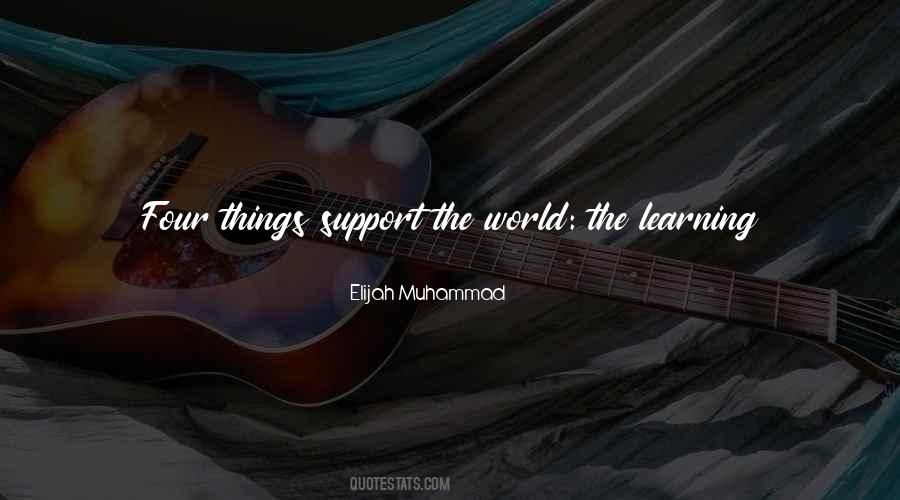 #23. When the first man created Himself, He was the light of the circle. Then He willed the sun into being It was 6 trillion years between the making of the sun and the creation of man.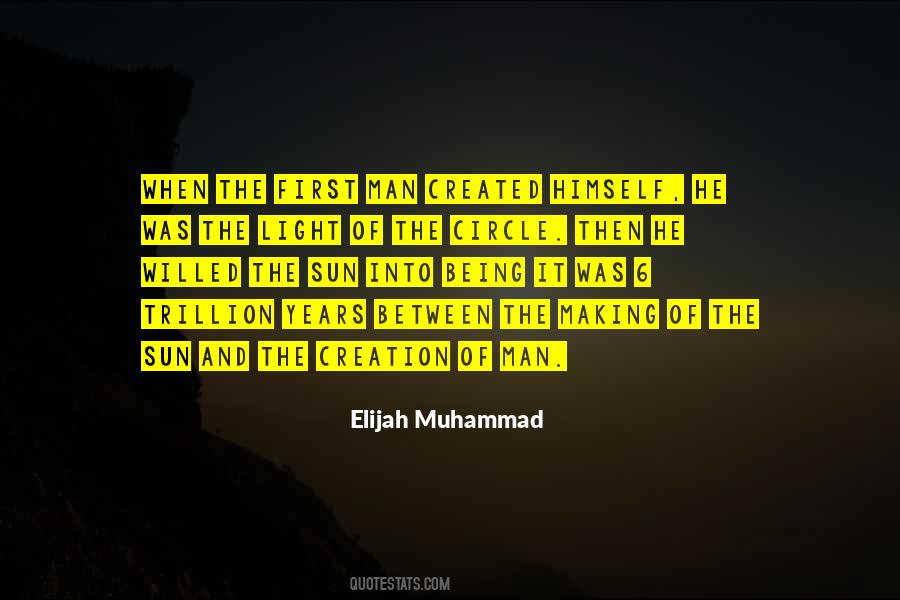 #24. The Honorable Elijah Muhammad says that we should be separate, all right, but in this separate state or separate existence, the black man should be given the opportunity and the incentive to do for himself what the white man has done for himself.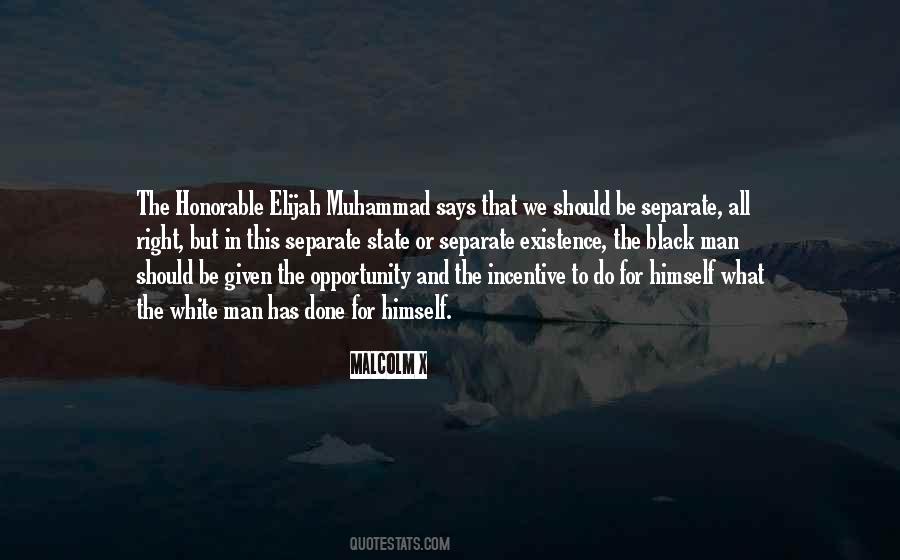 #25. Asking good questions is half of learning.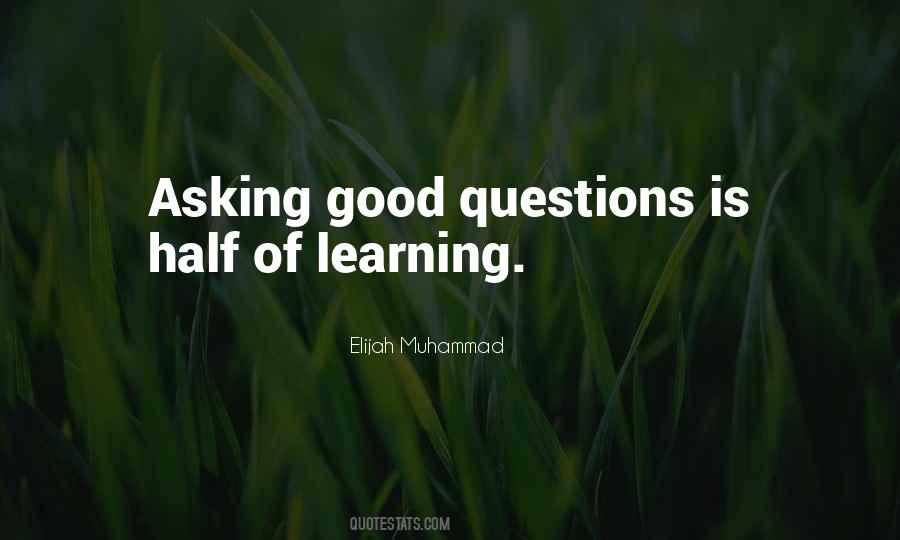 #26. There are three signs of a hypocrite: when he speaks he speaks lies, when he makes a promise he breaks it, and when he is trusted he betrays his trust.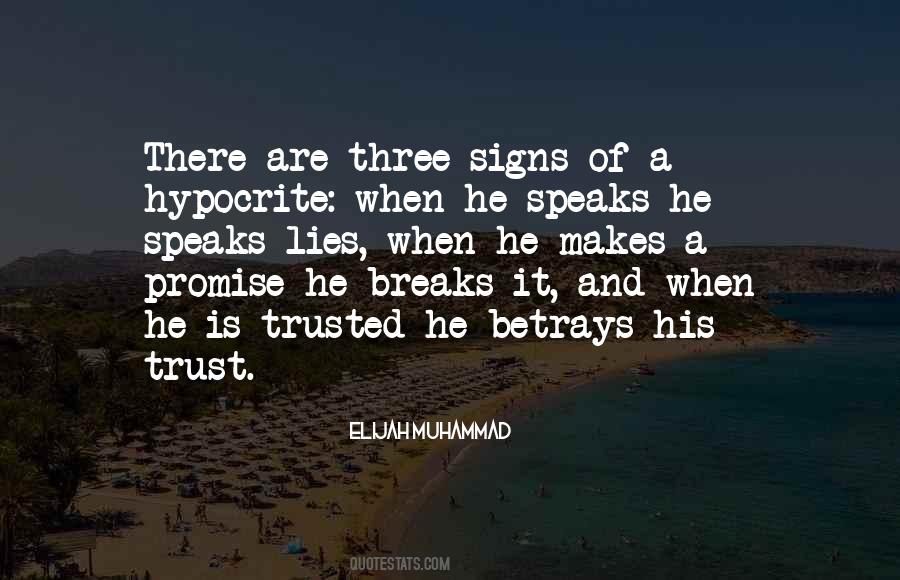 #27. Because wherever I am today, I still owe it to God and I owe it to two men - the Honorable Elijah Muhammad and Malcolm X and of course, two very special women, my mother and my wife.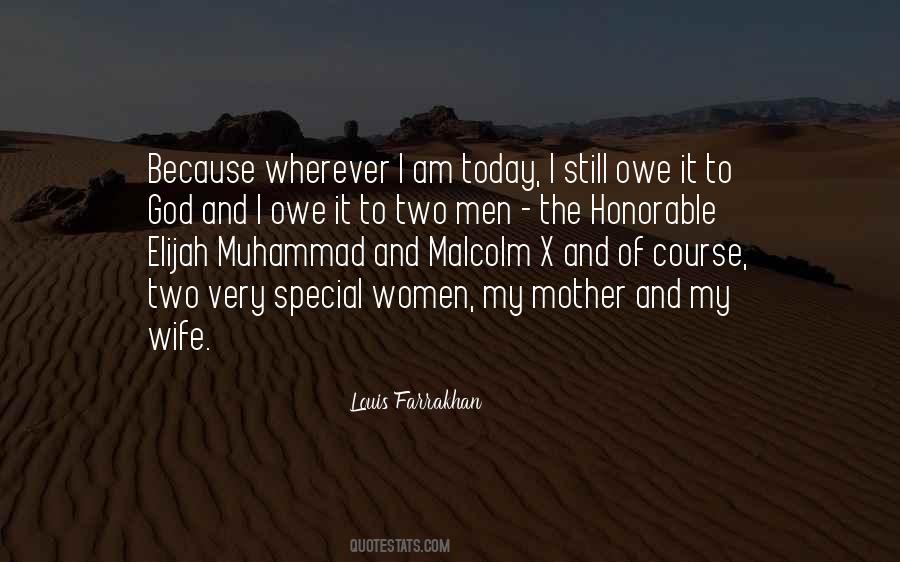 #28. Buddha wasn't the man everybody made him out to be. He wasn't the type of man who poured out the belief of there's no one higher than him. He just wanted to teach his people the importance of knowledge. Kind of like Elijah Muhammad.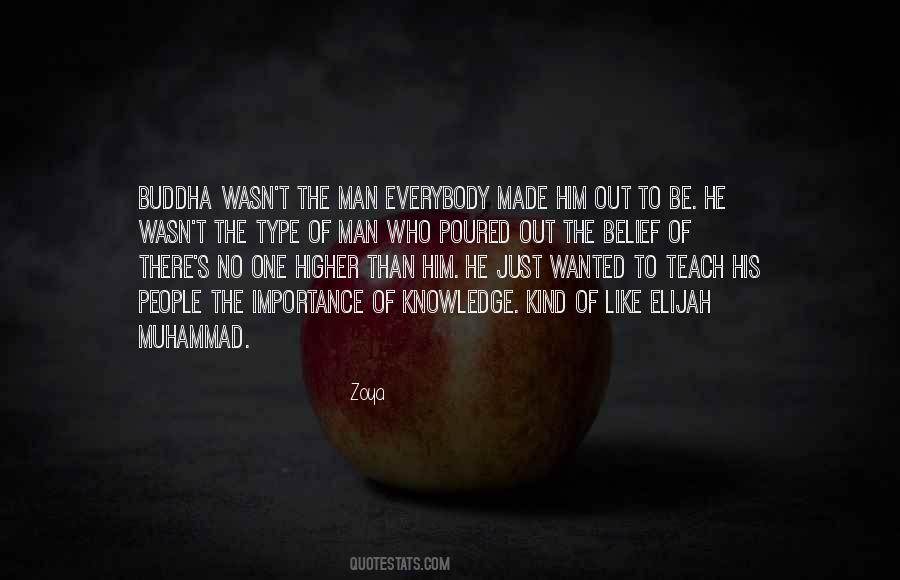 #29. One hour's meditation on the work of the Creator is better than seventy years of prayer.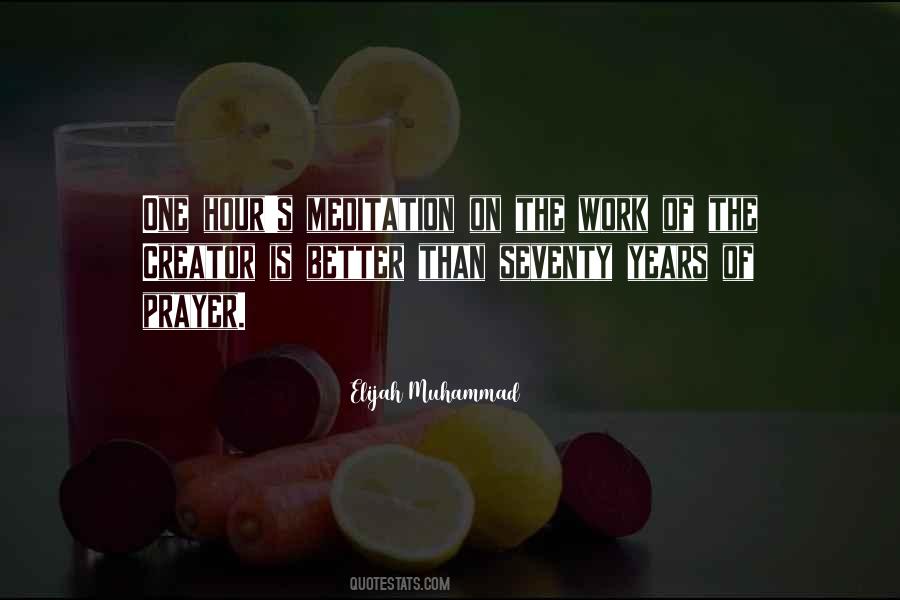 #30. Accept your own and be yourself!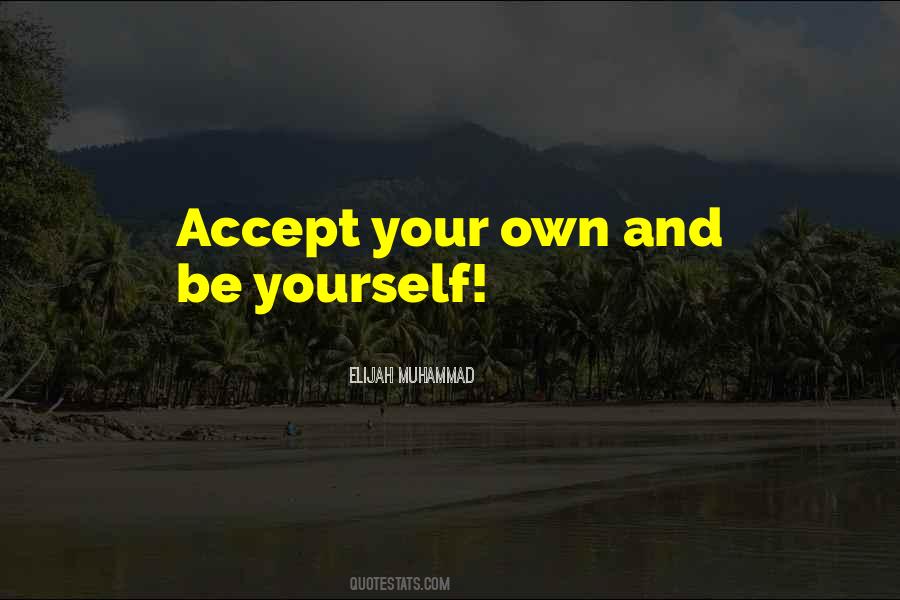 #31. Accept your place in the sun as it was originally before the creation of this world ... The black man is the first and last, maker and owner of the universe.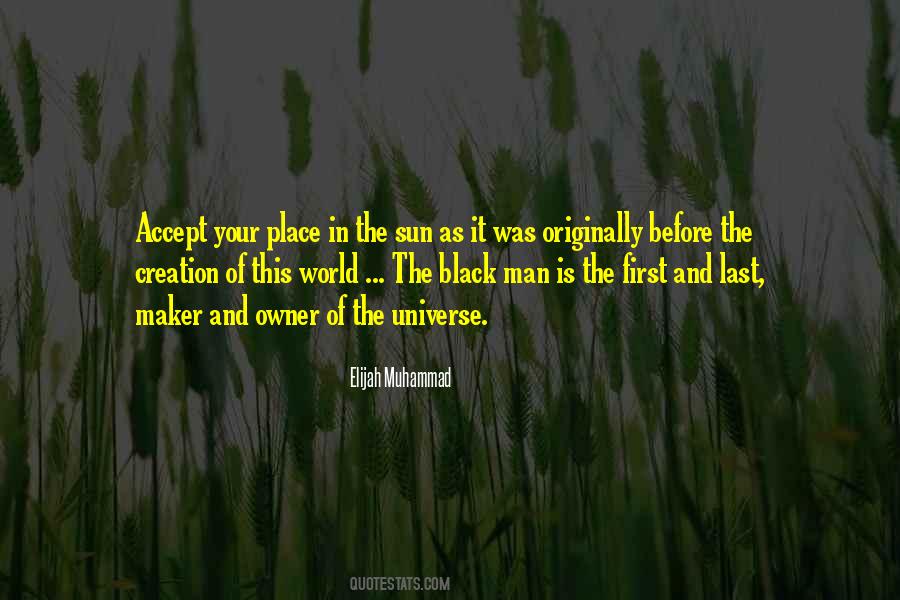 #32. Knowledge of one's identity, one's self, community, nation, religion, and God, is the true meaning of resurrection, while ignorance of it signifies hell.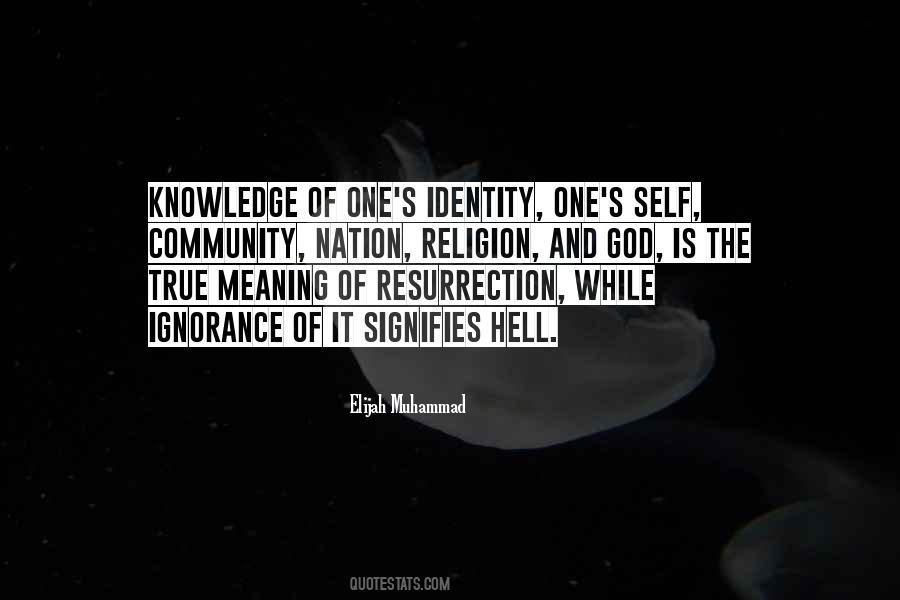 #33. Love of self comes first. The one who loves everybody is the one who does not love anyone.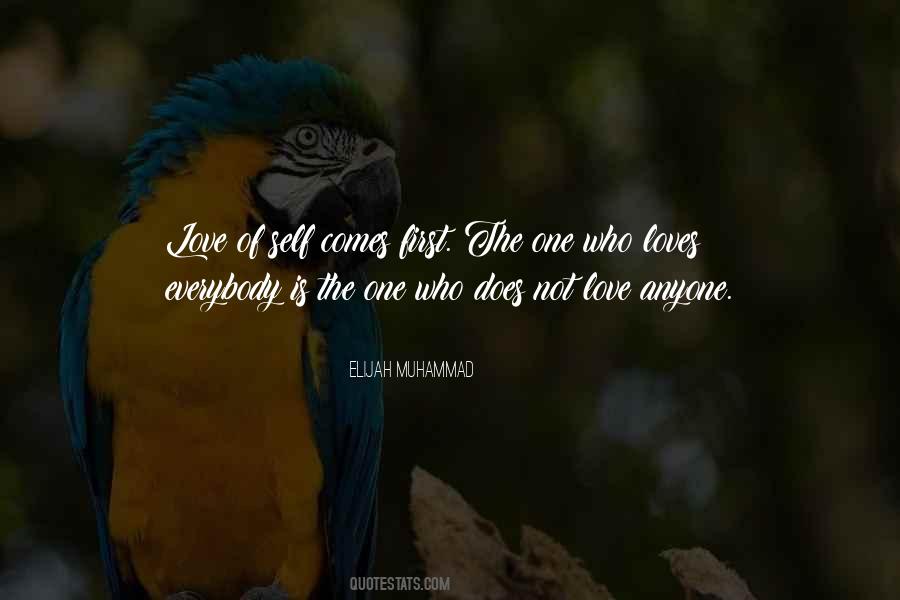 #34. Don't condemn if you see a person has a dirty glass of water, just show them the clean glass of water that you have. When they inspect it, you won't have to say that yours is better.
-said by Elijah Muhammad to Malcolm X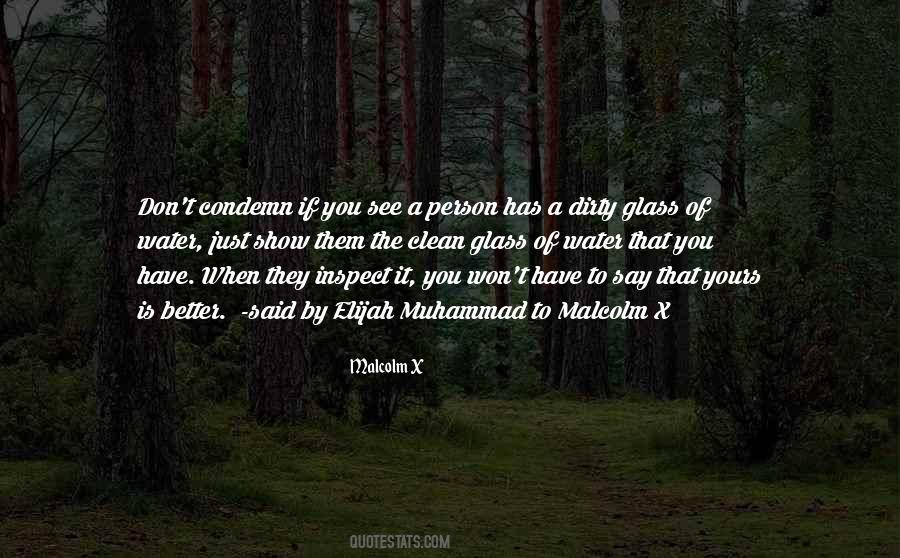 #35. The Negro wants to be everything but himself ... He wants to integrate with the white man, but he cannot integrate with himself or with his own kind. The Negro wants to lose his identity because he does not know his own identity.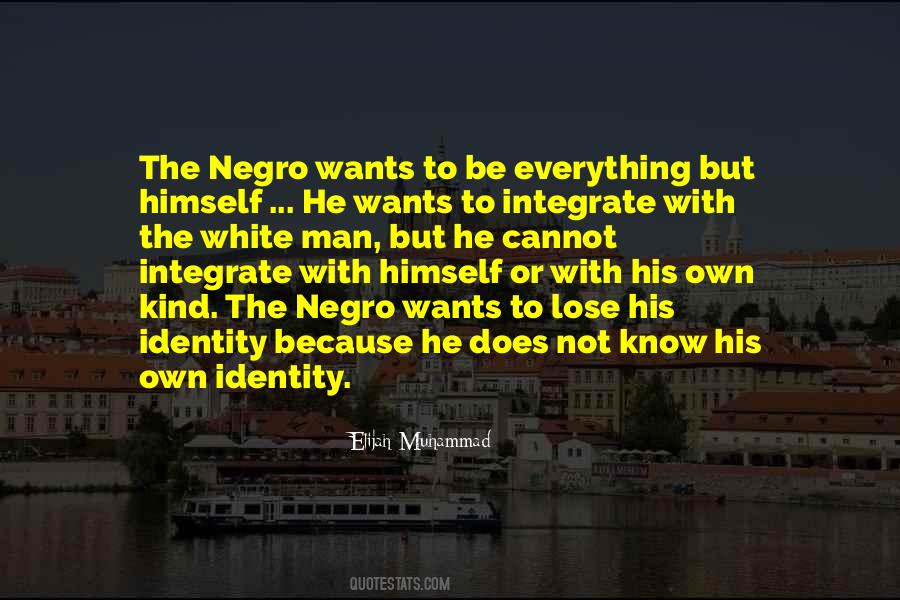 #36. Many people aren't aware of the teachings of Elijah Muhammad who taught some of our most significant conscious, black thinkers of our times. "He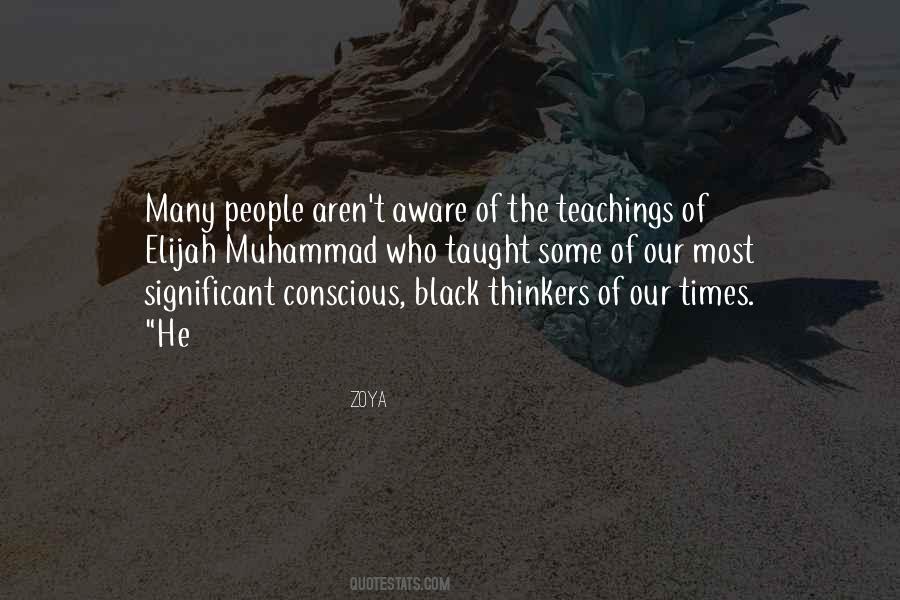 #37. Who are the learned? Those who practice what they know.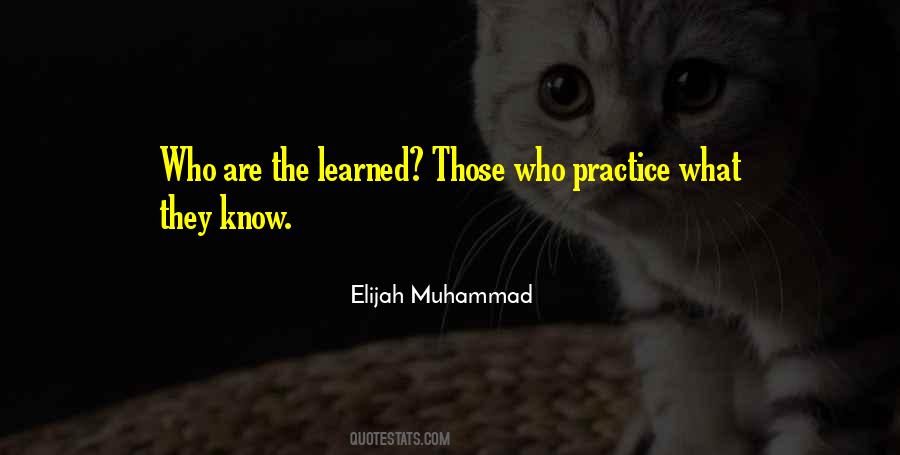 #38. One hour of contemplation surpasses sixty years of worship.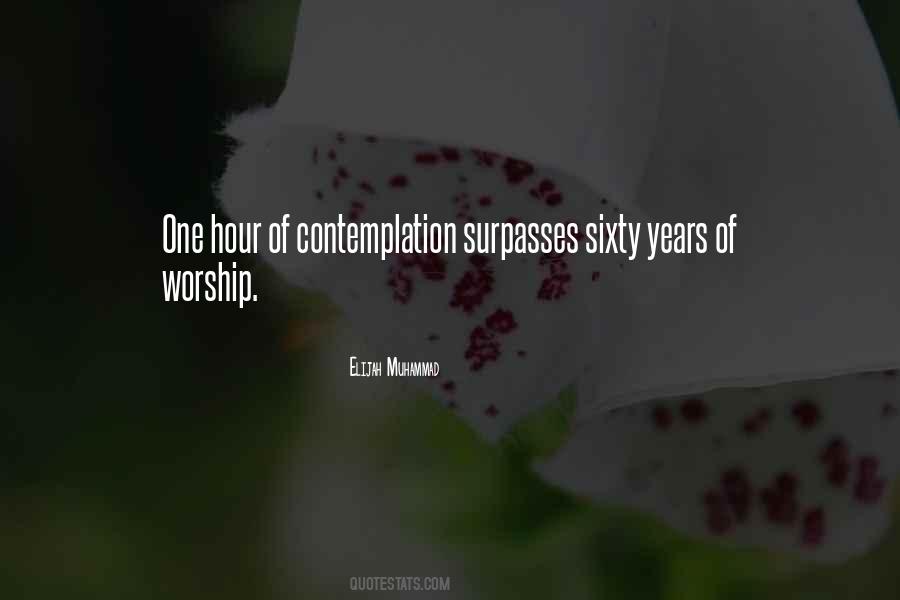 #39. I loved Elijah Muhammad with a love that I can't adequately describe.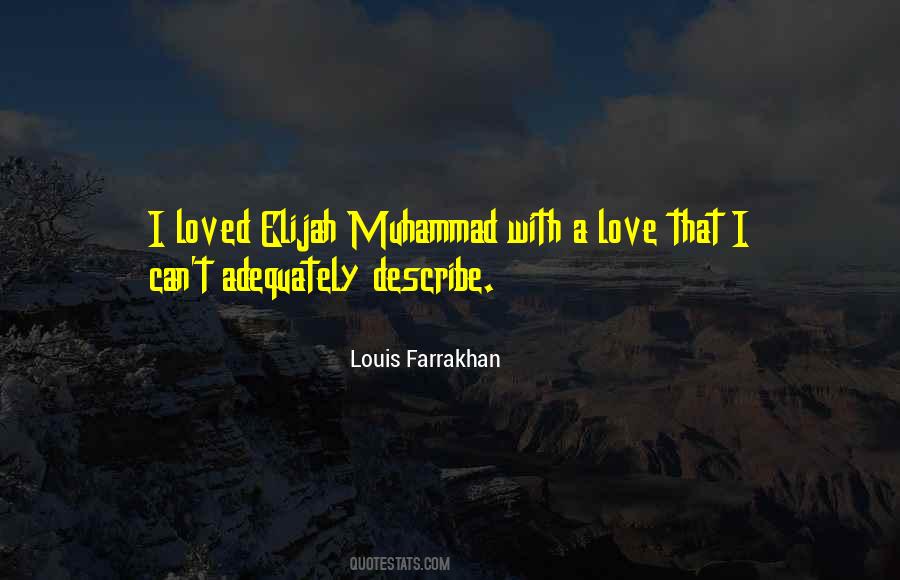 #40. On a certain day shall every soul come to plead for itself, and every soul shall be repaid according to its deeds; and they shall not be wronged.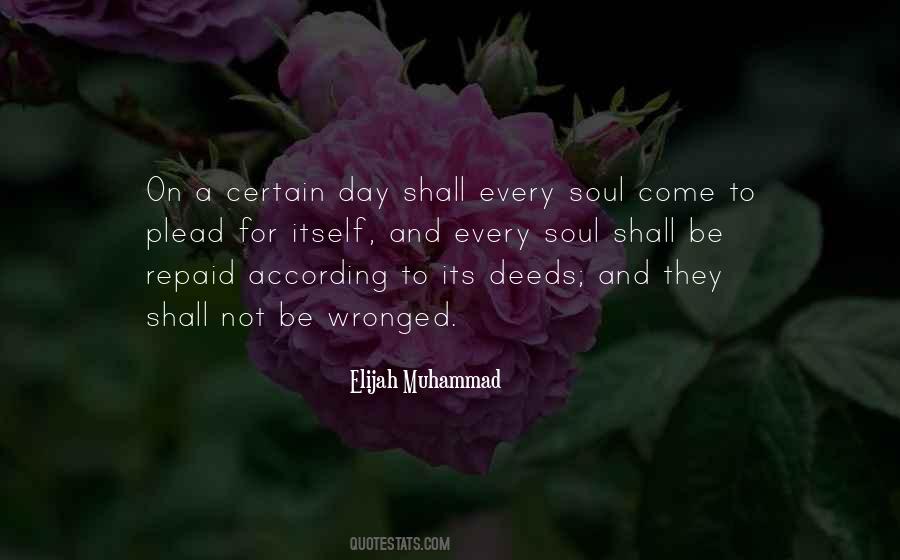 #41. No man is a true believer unless he desireth for his brother that which he desireth for himself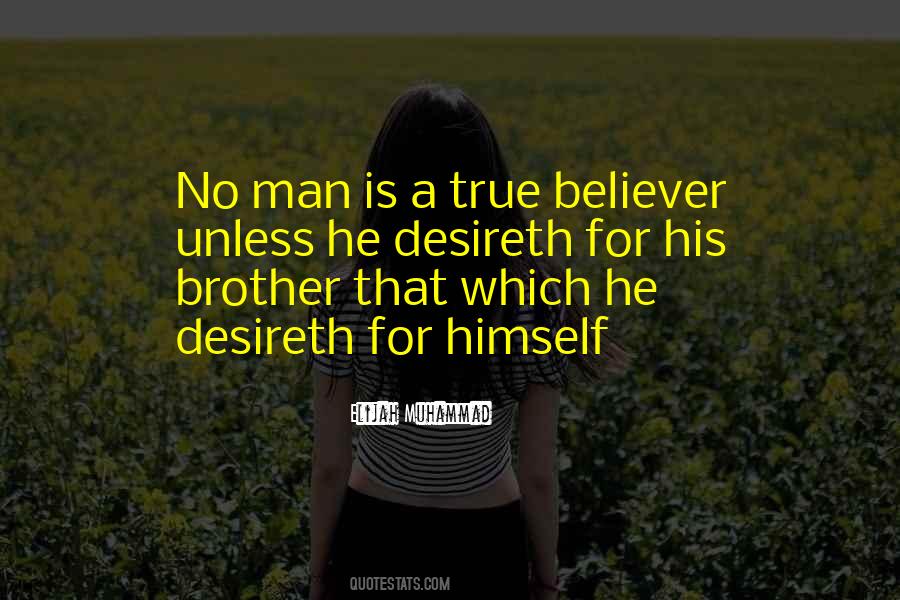 #42. I had blind faith in him. My faith in Elijah Muhammad was more blind and more uncompromising than any faith that any man has ever had for another man. And so I didn't try and see him as he actually was.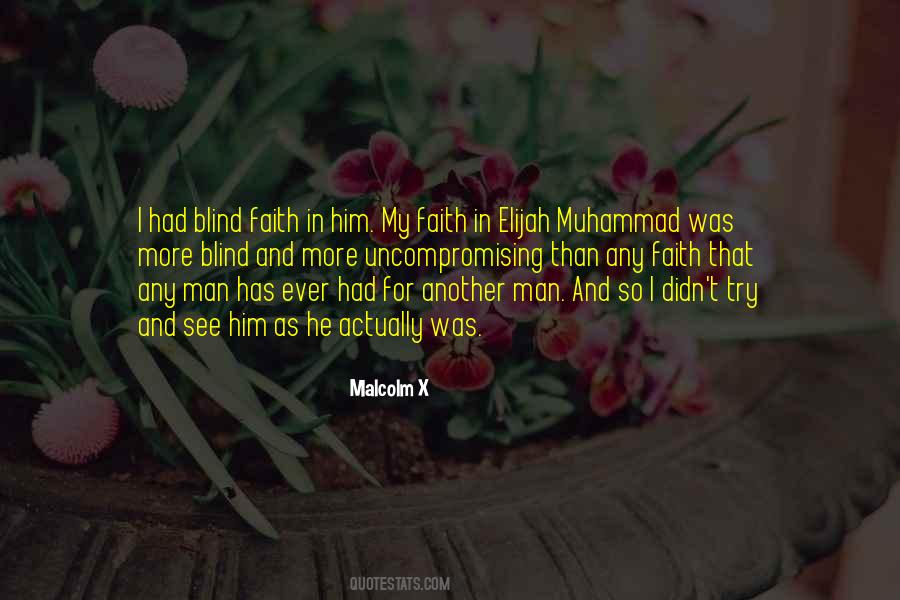 Famous Authors
Popular Topics