East Of Eden Famous Quotes & Sayings
List of top 31 famous quotes and sayings about east of eden to read and share with friends on your Facebook, Twitter, blogs.
Top 31 Quotes About East Of Eden
#1. Some men are friends with the whole world in their hearts, and there are others that hate themselves and spread their hatred around like butter on hot bread. - Author: John Steinbeck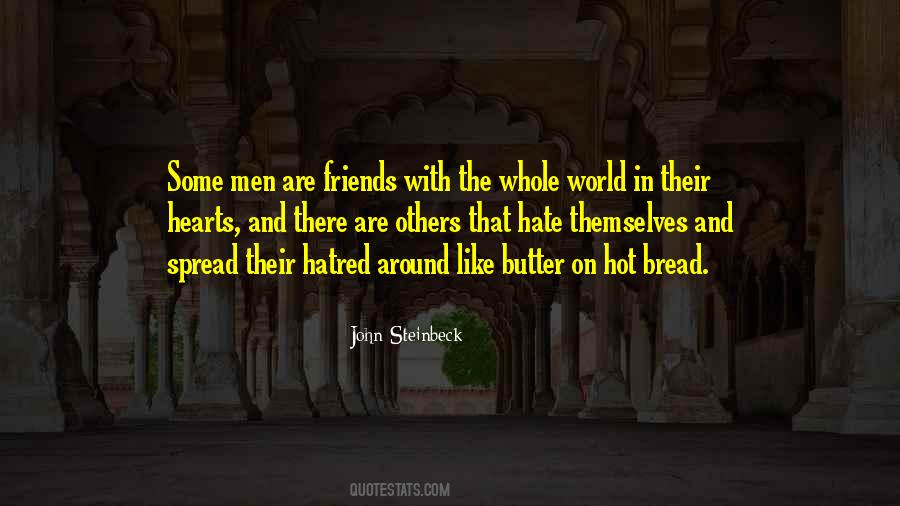 #2. A man can do a lot of damage in the church. When someone comes here, he's got his guard up. But in church a man's wide open. - Author: John Steinbeck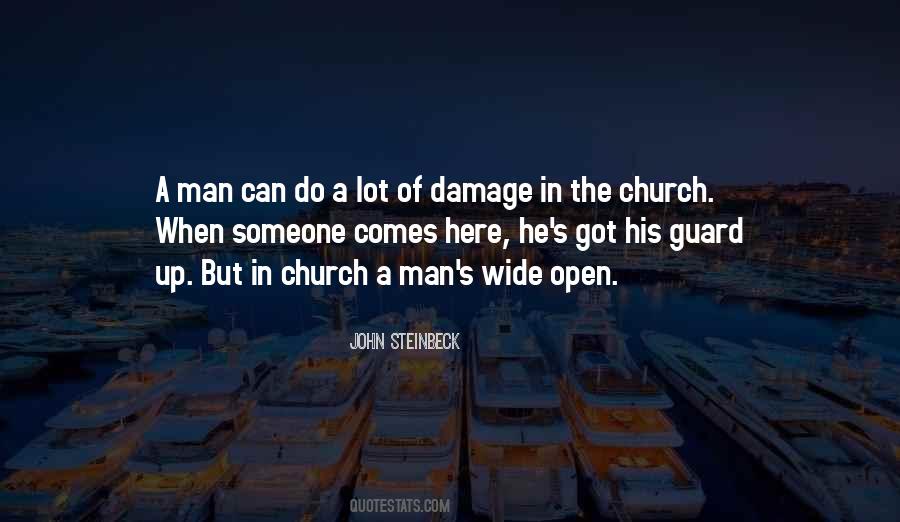 #3. One of my favorite things I read was John Steinbeck's journals while he was writing 'East of Eden,' which was so cool. - Author: Paul Dano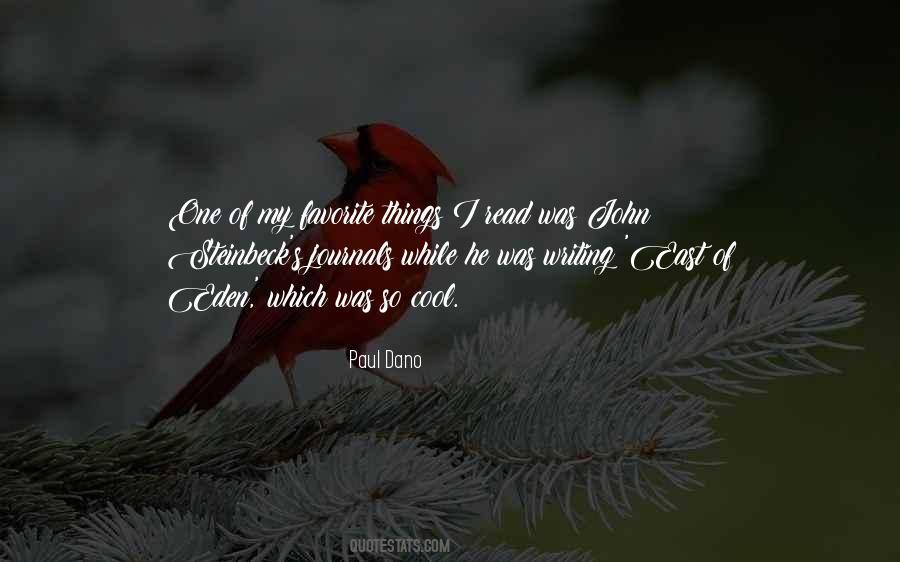 #4. The weight of knowledge is too great for one mind to absorb. - Author: John Steinbeck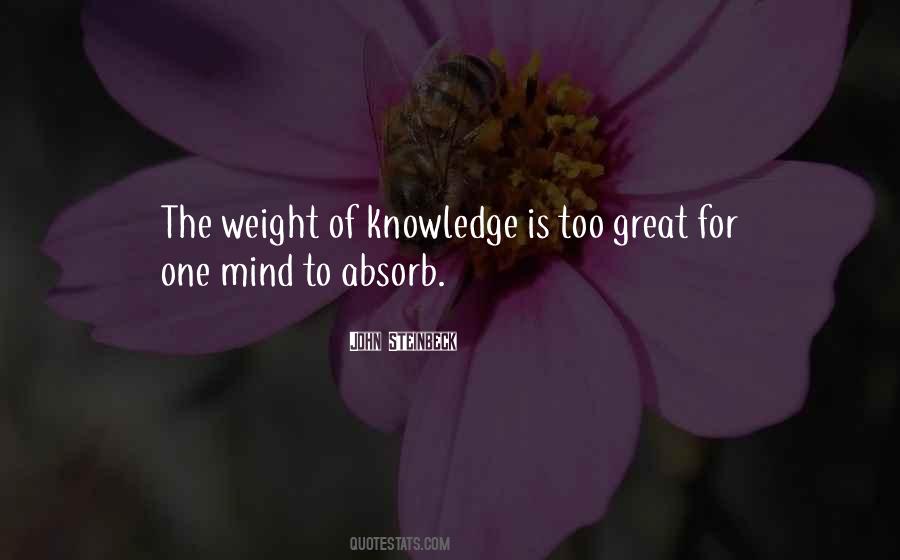 #5. Democrats haven't been this upset about an American engaging in free speech since Juanita Broaddrick opened her yap. - Author: Ann Coulter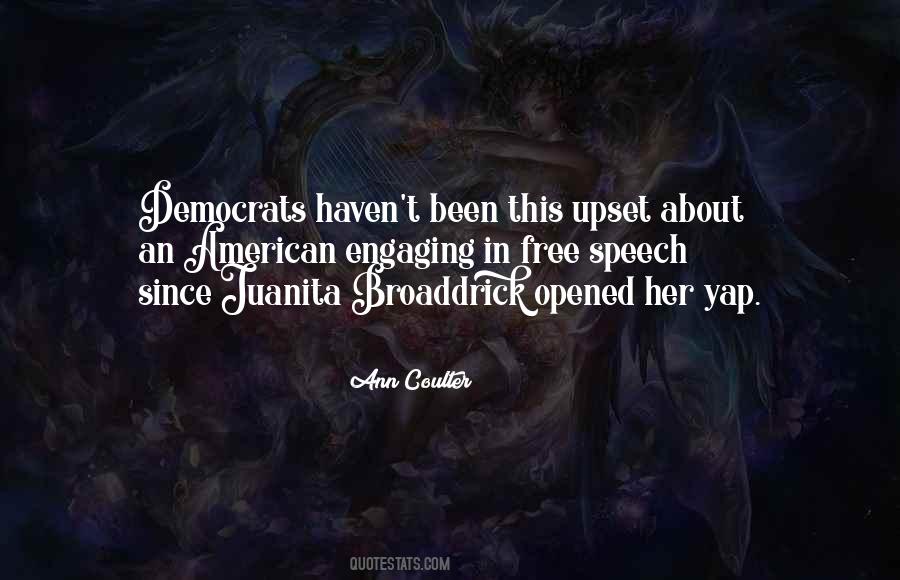 #6. In East of Eden, John Steinbeck wrote that there's never been a great creative collaboration. When the Beatles first burst on the scene, I thought they were proving him wrong. Later, we learned that Lennon and McCartney had each composed their pop masterpieces separately, individually. So it goes. - Author: Tom Robbins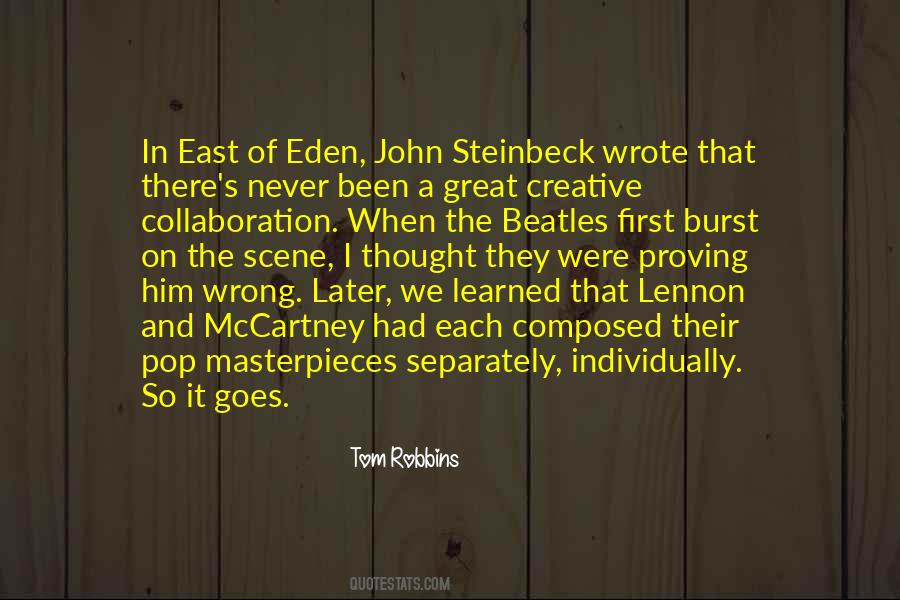 #7. Uncertainty and expectation are the joys of life. Security is an insipid thing. - Author: William Congreve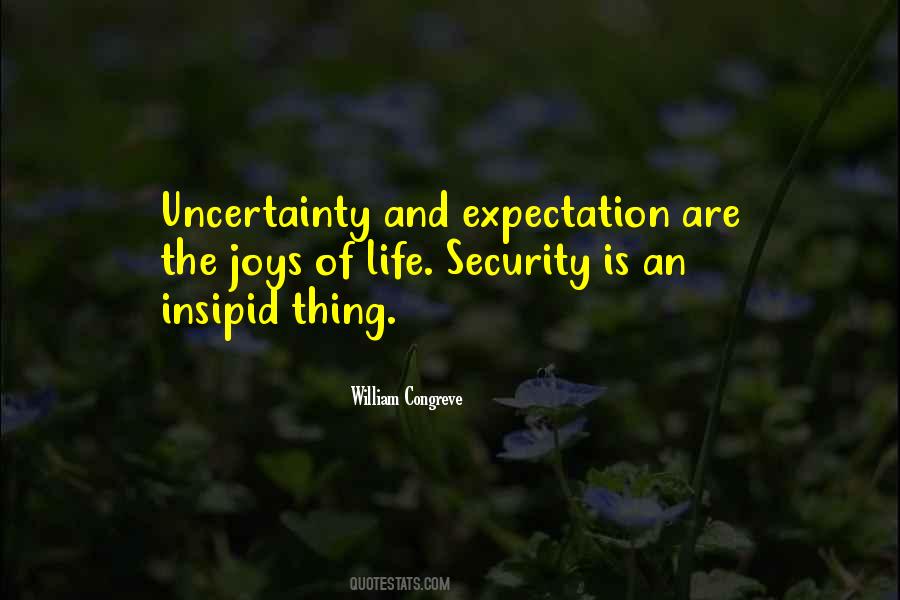 #8. People may refuse to see the truth of our arguments, but they cannot evade the evidence of a holy life. - Author: J.C. Ryle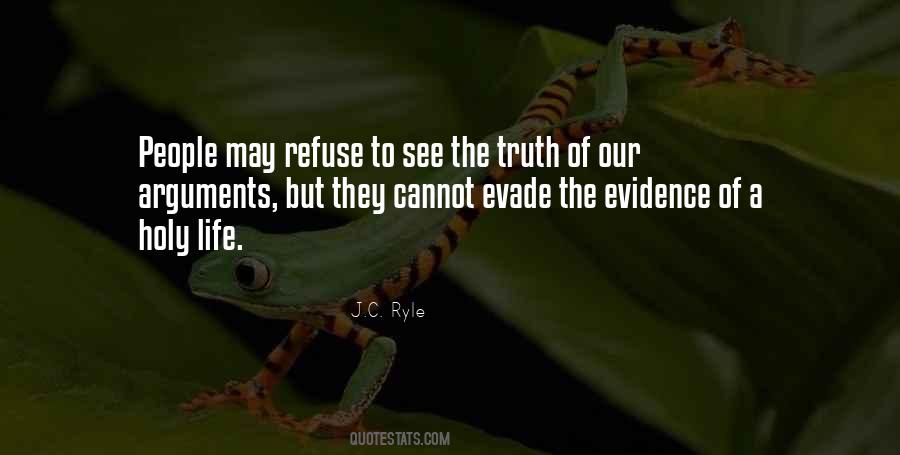 #9. They [Andrea Leadsom and Theresa May] both went to state schools, they are both women, hey, that's pretty quirky for the Tory party. Isn't this the new sort of Tory party ? - Author: Tim Loughton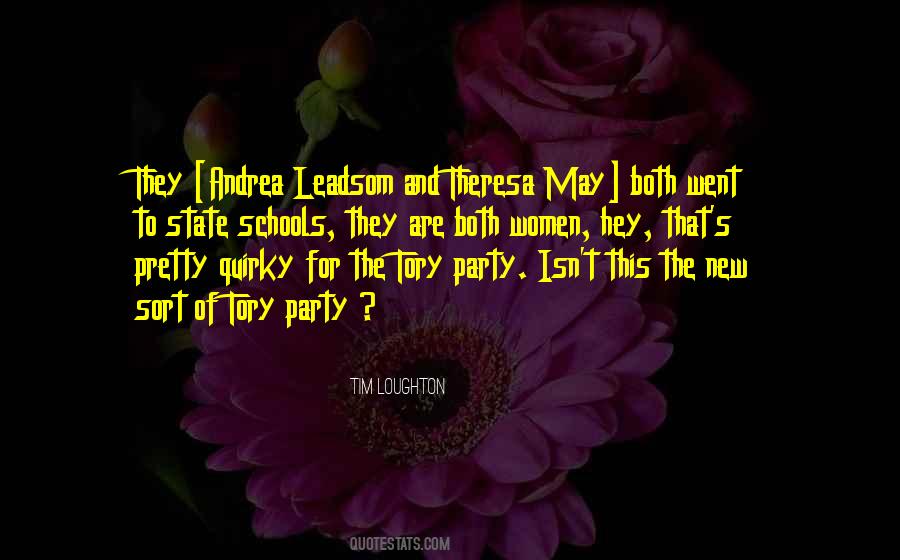 #10. They're a dark people with a gift for suffering way past their deserving. It's said that without whiskey to soak and soften the world, they'd kill themselves. (Irish) - Author: John Steinbeck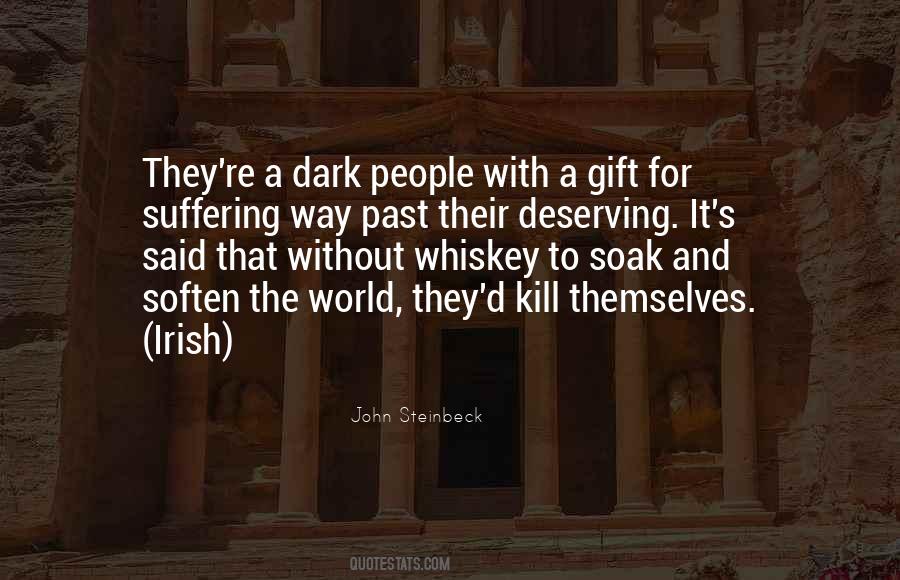 #11. Wishing just brought earned disappointment. - Author: John Steinbeck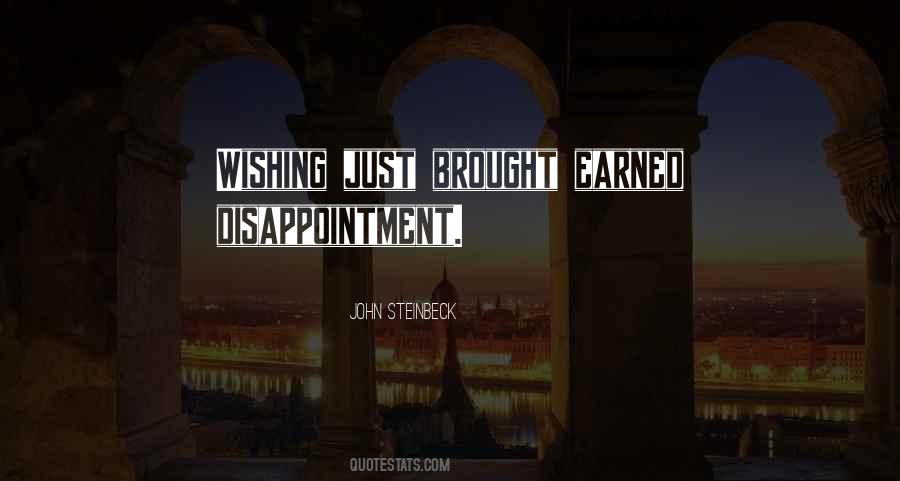 #12. The proofs that God does not exist are very strong, but in lots of people they are not as strong as the feeling that He does. - Author: John Steinbeck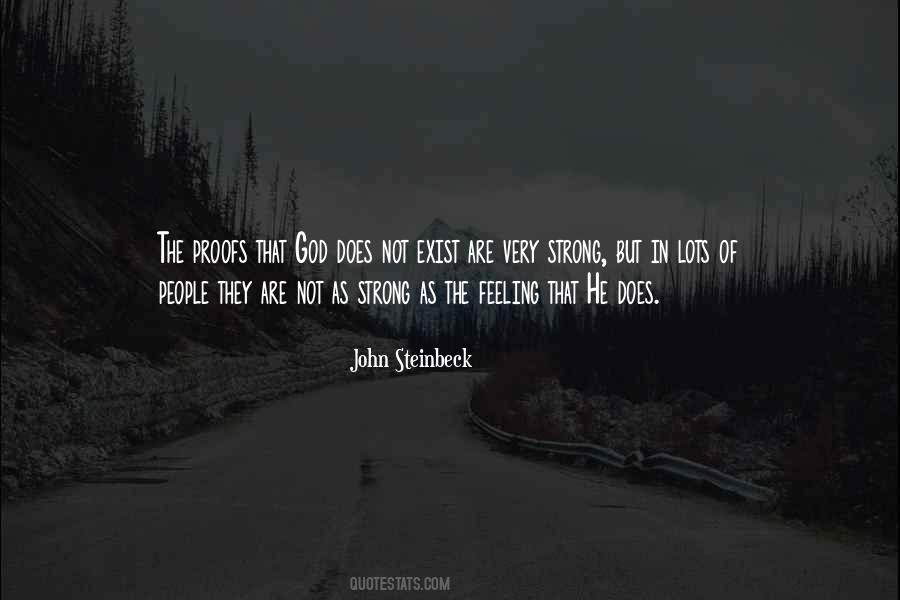 #13. I think that it was really rock-and-roll stars, women who were breaking boundaries with their bodies and their voices and their beings and their music. I spent a lot of time at concerts,just watching women rock out. They expressed so much of what I believed could be possible. - Author: Eve Ensler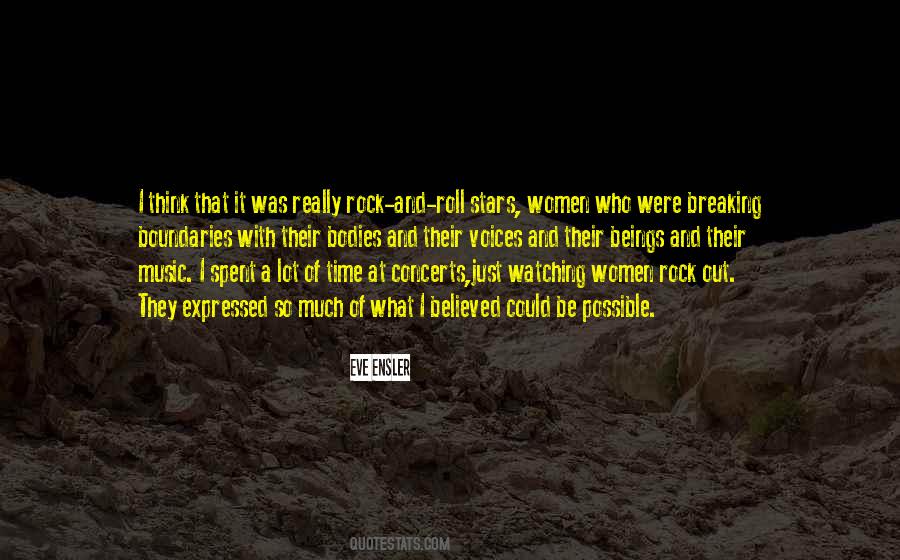 #14. There is more beauty in truth, even if it is a dreadful beauty. The storytellers at the city gate twist life so that it looks sweet to the lazy and the stupid and the weak, and this only strengthens their infirmities and teaches nothing, cures nothing, nor does it let the heart soar. - Author: John Steinbeck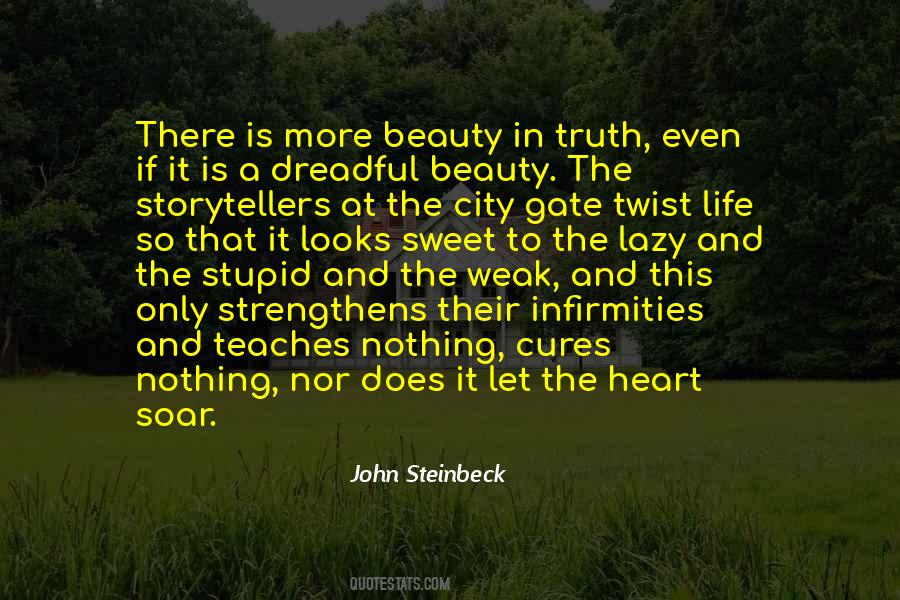 #15. It was his first experience with this kind of love and it nearly killed him. - Author: John Steinbeck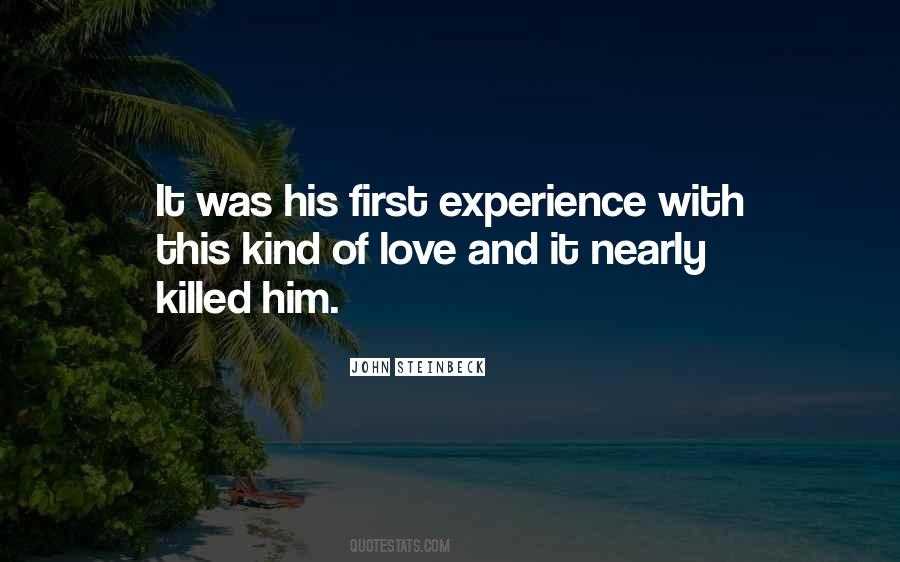 #16. Wherefore, brethren, seek not to counsel the Lord, but to take counsel from his hand. For behold, ye yourselves know that he counseleth in wisdom, and in justice, and in great mercy, over all his works. - Author: Joseph Smith Jr.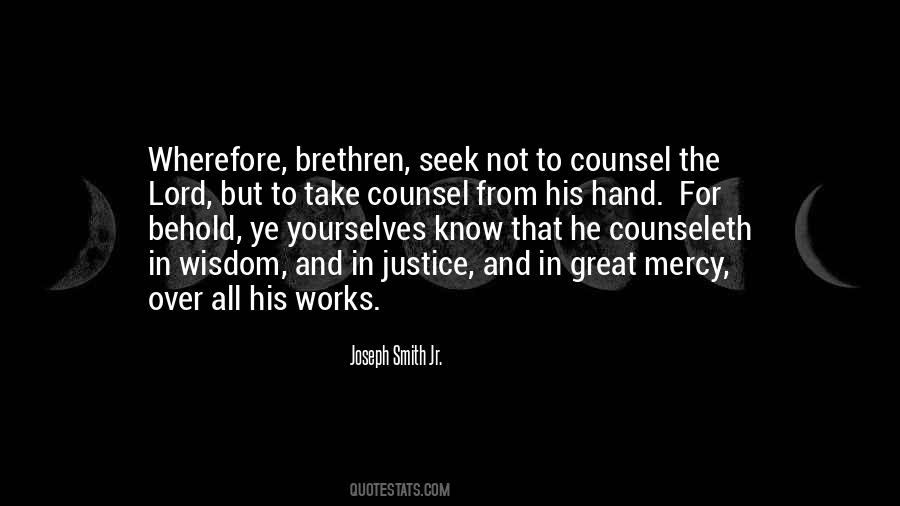 #17. For someone who needs refuge, a key is provided. - Author: Anna Keesey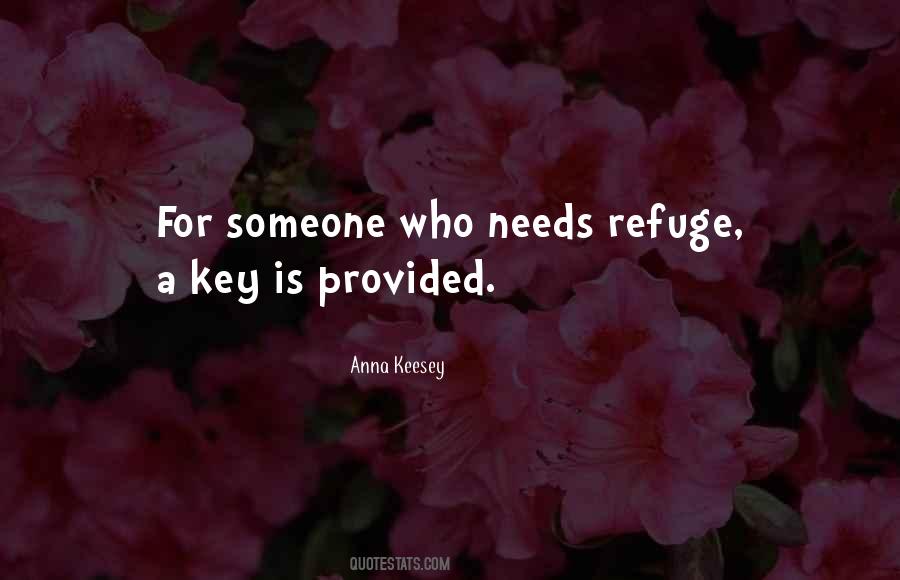 #18. In a bitter night, a mustard night that was last night, a good thought came and the dark was sweetened when the day sat down. And this thought went from evening star to the late dipper on the edge of the first light
that our betters spoke of. - Author: John Steinbeck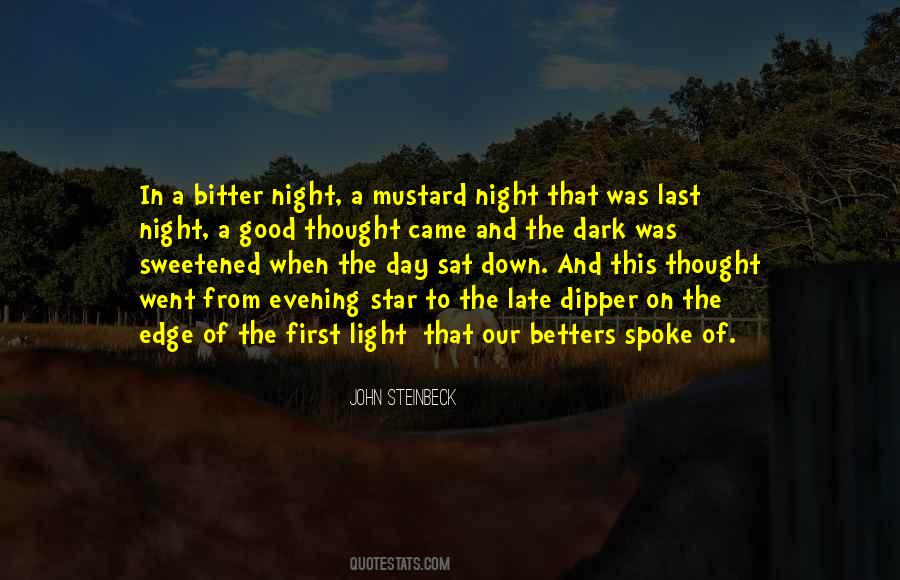 #19. Anyone who invokes authors in discussion is not using his intelligence but his memory. - Author: Leonardo Da Vinci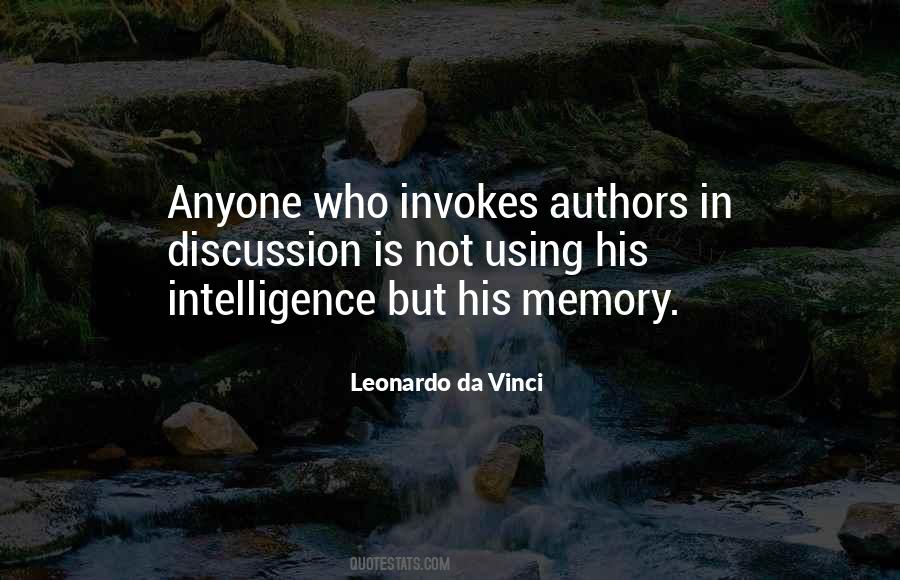 #20. The whole creation is so tenderly balanced - this manifests the mastery of the Creator. - Author: Jaggi Vasudev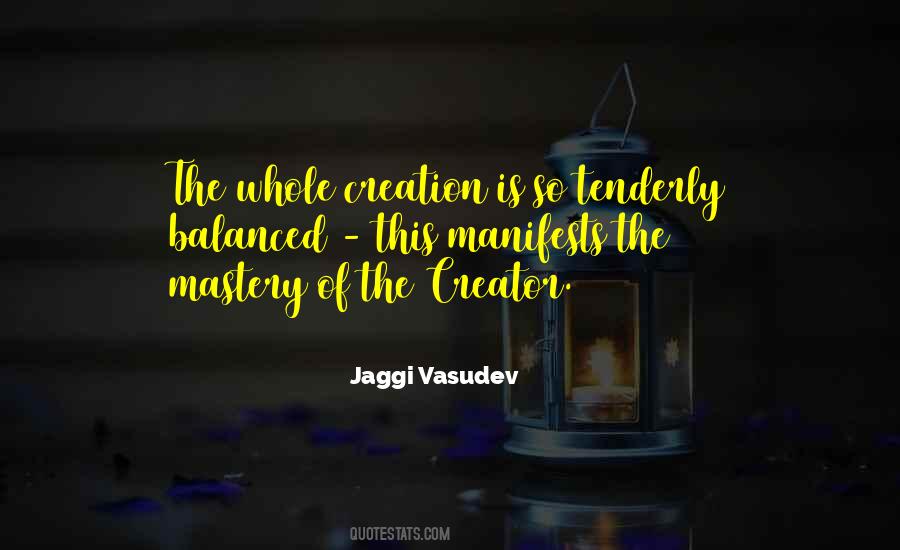 #21. Some people think it's an insult to the glory of their sickness to get well. - Author: John Steinbeck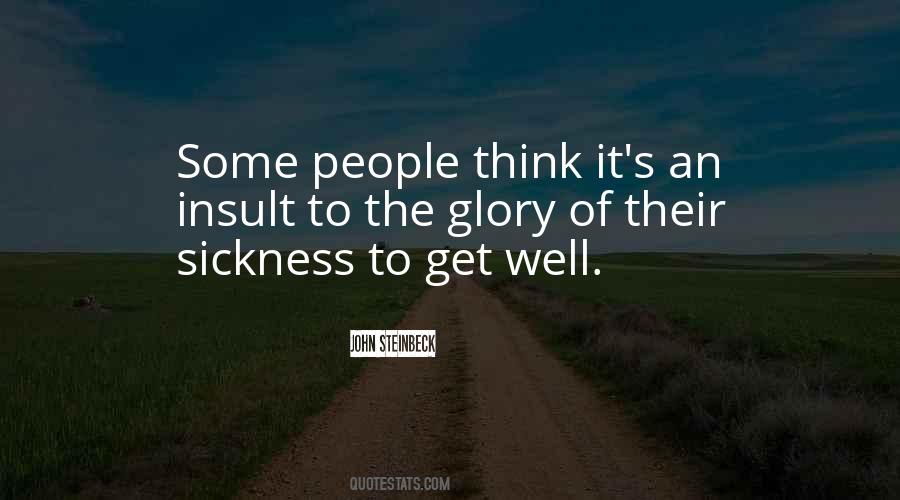 #22. I wonder if he had a Cathy and who see was. - Author: John Steinbeck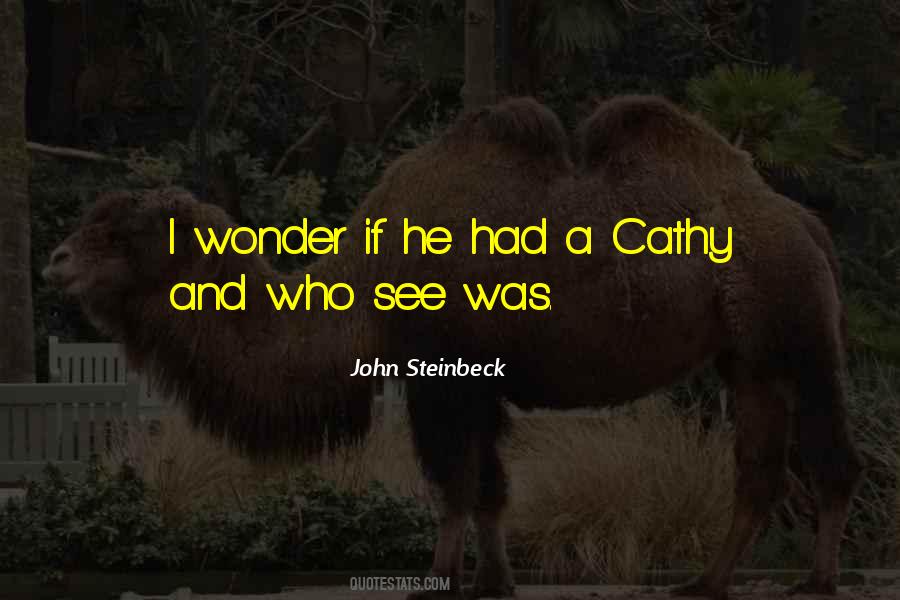 #23. Liza with her acceptance could take care of tragedy; she had no real hope this side of Heaven. - Author: John Steinbeck
#24. I eat stories like grapes. - Author: John Steinbeck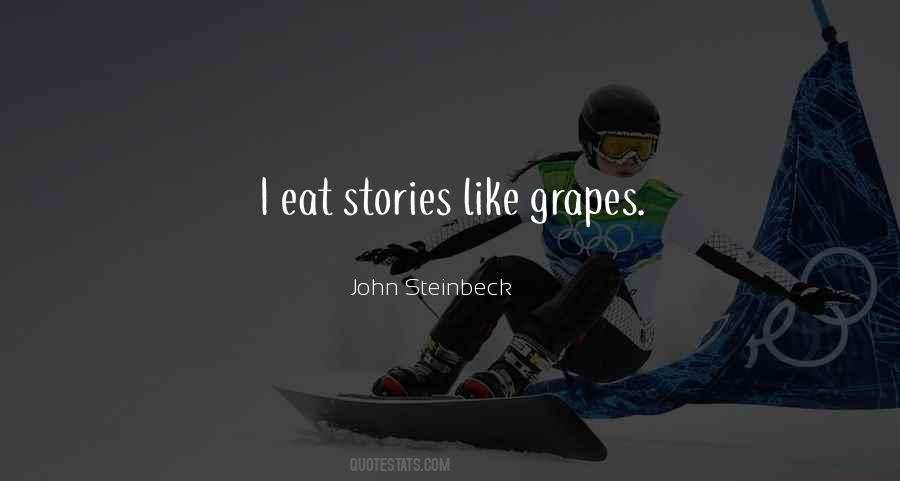 #25. I don't think there is a single sentence in this whole book [East of Eden] that does not either develop character, carry on the story or provide necessary background. - Author: John Steinbeck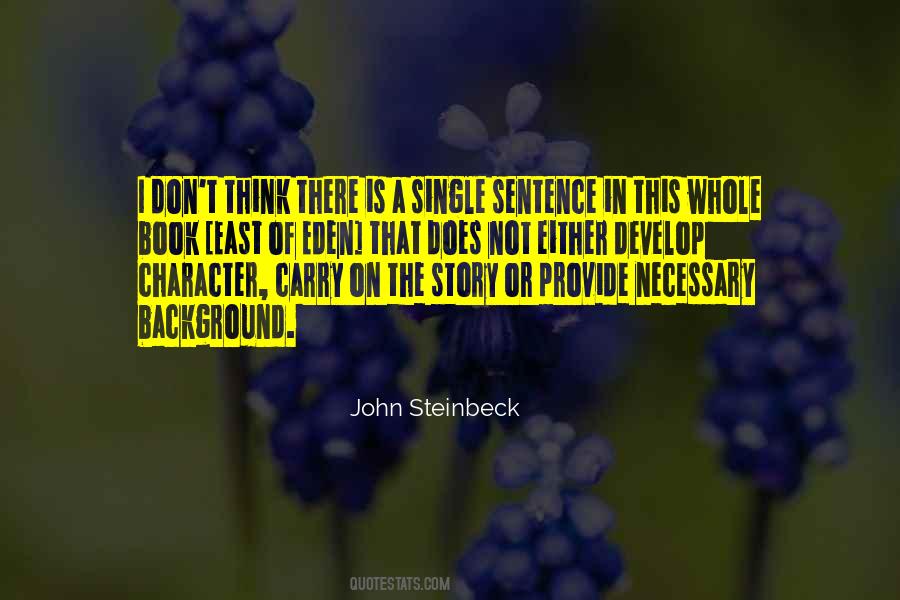 #26. People always think that because of 'Dr. Quinn' that I just play nice family stuff. But the truth of the matter is that 'East of Eden' was a very successful thing for me in the past. I've played a lot of very evil people in my time. - Author: Jane Seymour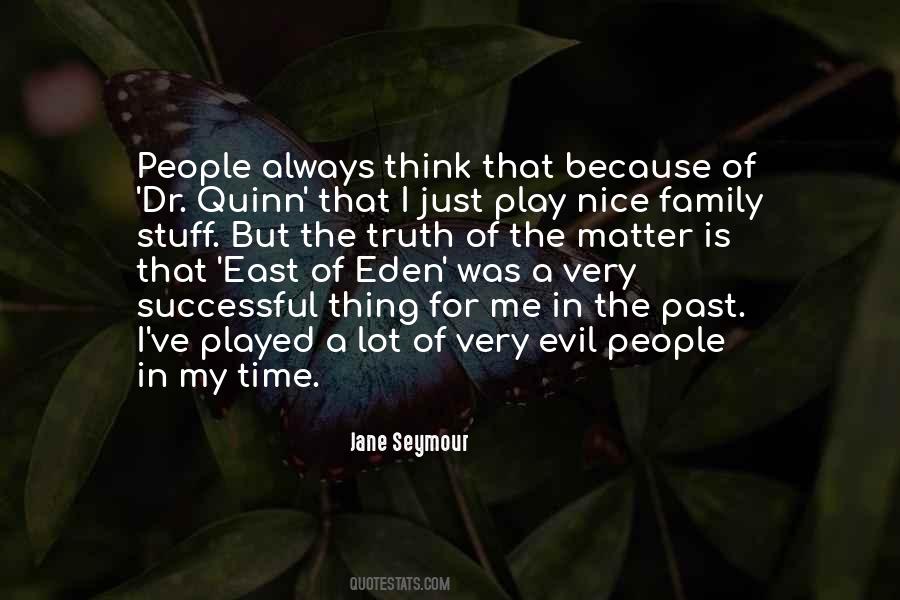 #27. There's a capacity for appetite ... that a whole heaven and earth of cake can't satisfy - Author: John Steinbeck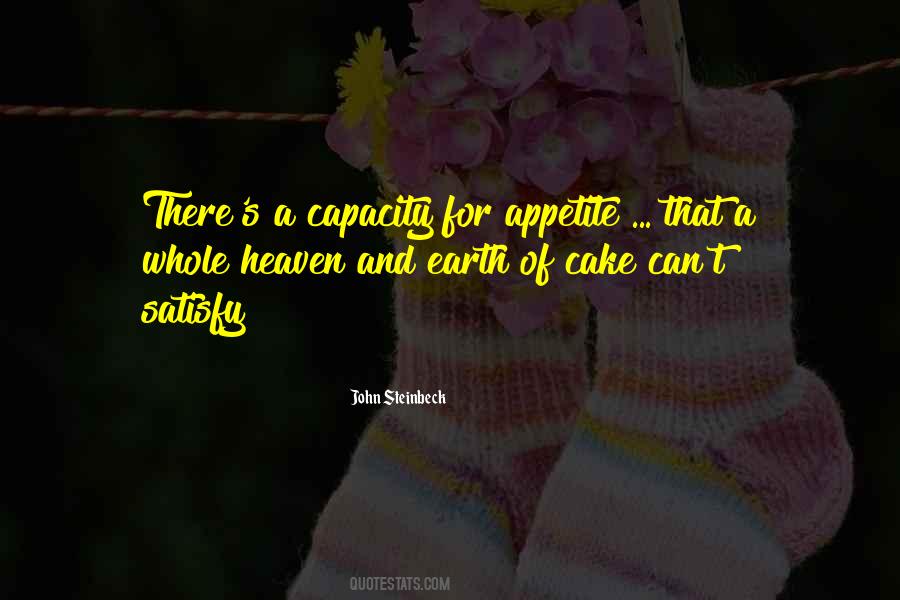 #28. It is easy, out of laziness, out of weakness, to throw oneself into the lap of deity, saying, 'I couldn't help it; the way was set.' But think of the glory of the choice! - Author: John Steinbeck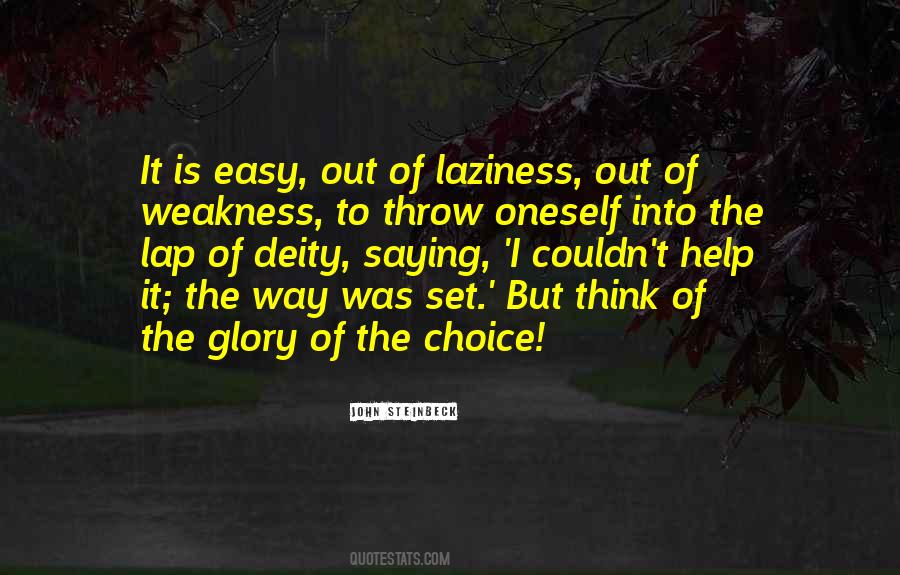 #29. and what is truth?" "East of Eden - Author: John Steinbeck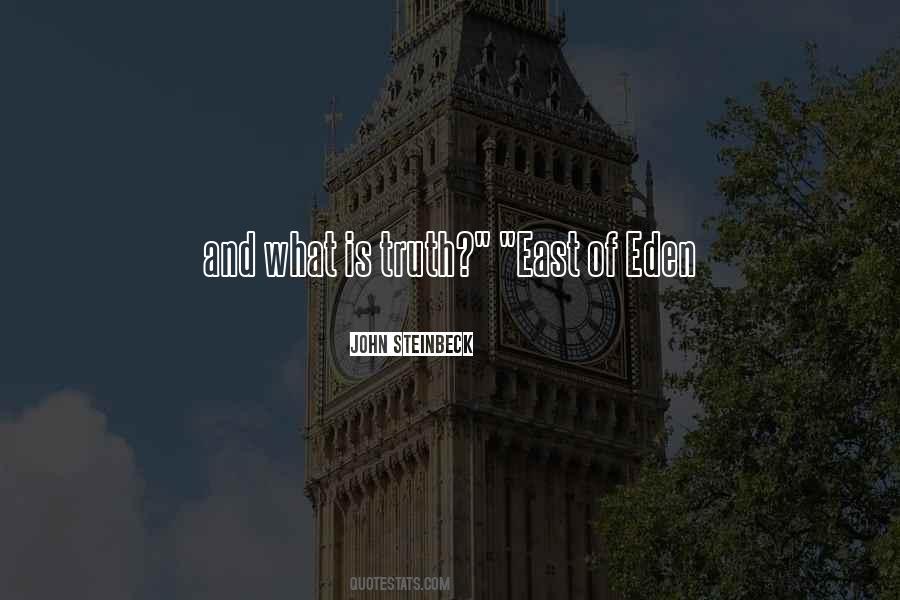 #30. You want everything so much and when you get it it's over and you don't give a damn. - Author: Ernest Hemingway,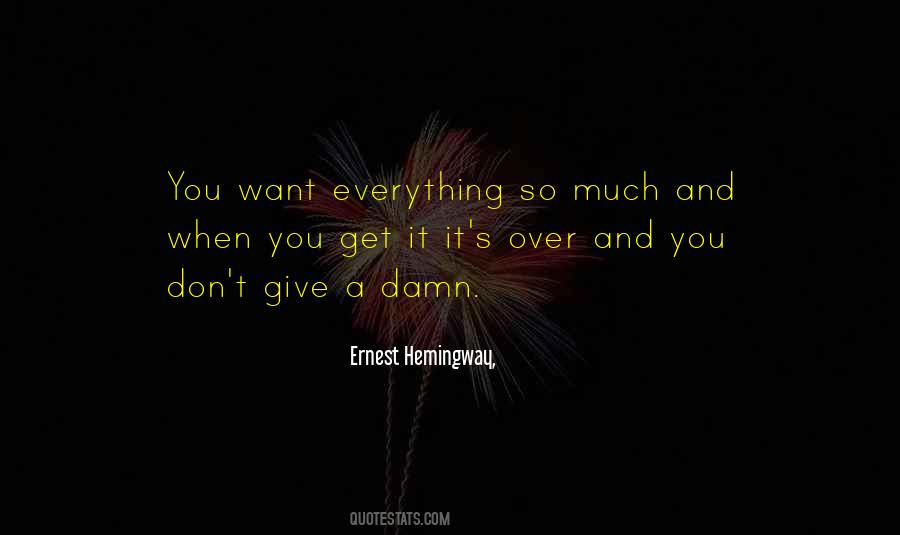 #31. A writer of stories is a liar. - Author: John Steinbeck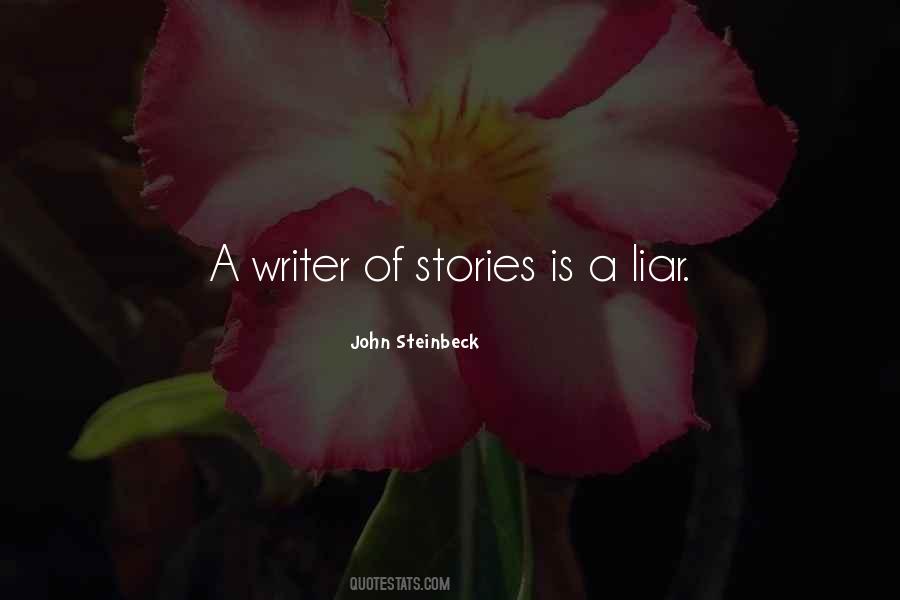 Famous Authors
Popular Topics