Doing What Is Necessary Famous Quotes & Sayings
List of top 35 famous quotes and sayings about doing what is necessary to read and share with friends on your Facebook, Twitter, blogs.
Top 35 Quotes About Doing What Is Necessary
#1. What I really like doing is storytelling, finding the body language that is necessary for the story. And when I'm doing it and it's working, I'm thrilled. - Author: Patricia Birch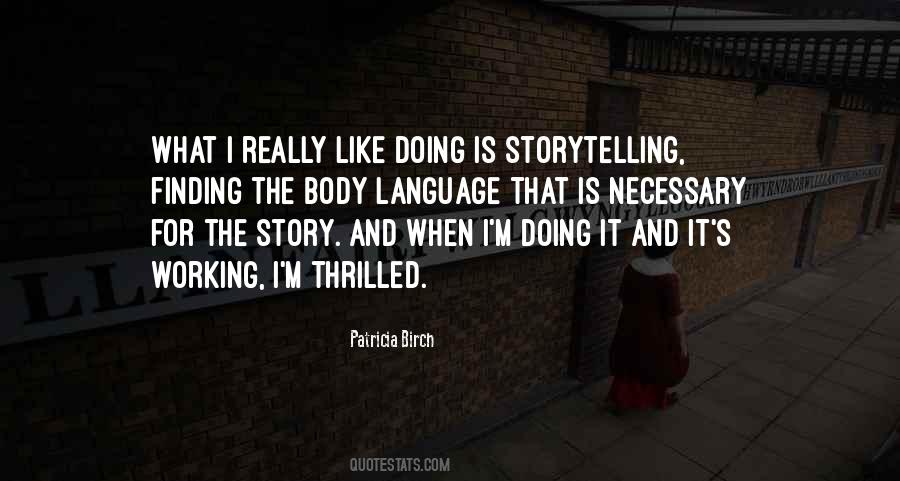 #2. Democracy is never a thing done. Democracy is always something that a nation must be doing. What is necessary now is one thing and one thing only that democracy become again democracy in action, not democracy accomplished and piled up in goods and gold. - Author: Archibald MacLeish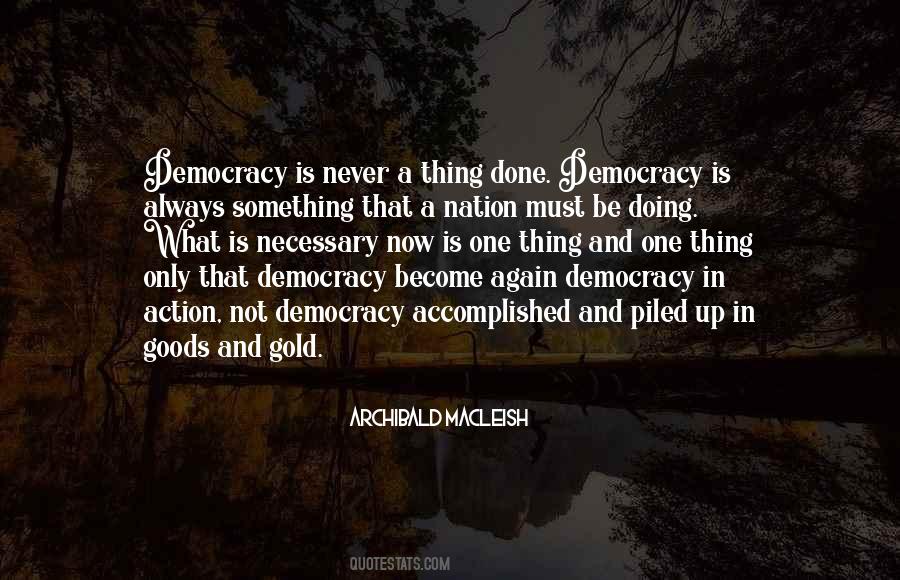 #3. If someone hates you so much that they try to hurt you, defending yourself is not being aggressive, it is doing what's necessary. - Author: Charles F. Glassman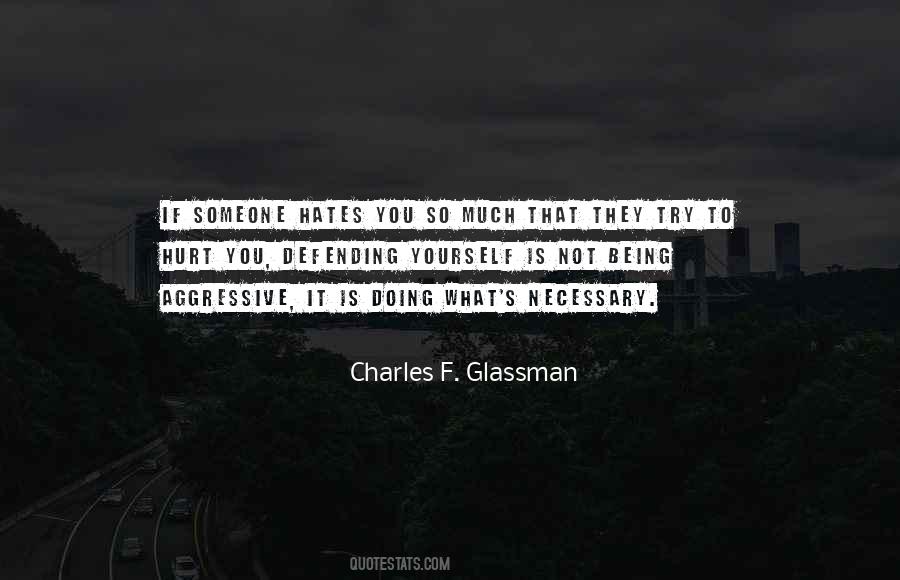 #4. I never even thought about whether or not they understand what I'm doing ... the emotional reaction is all that matters as long as there's some feeling of communication, it isn't necessary that it be understood. - Author: John Coltrane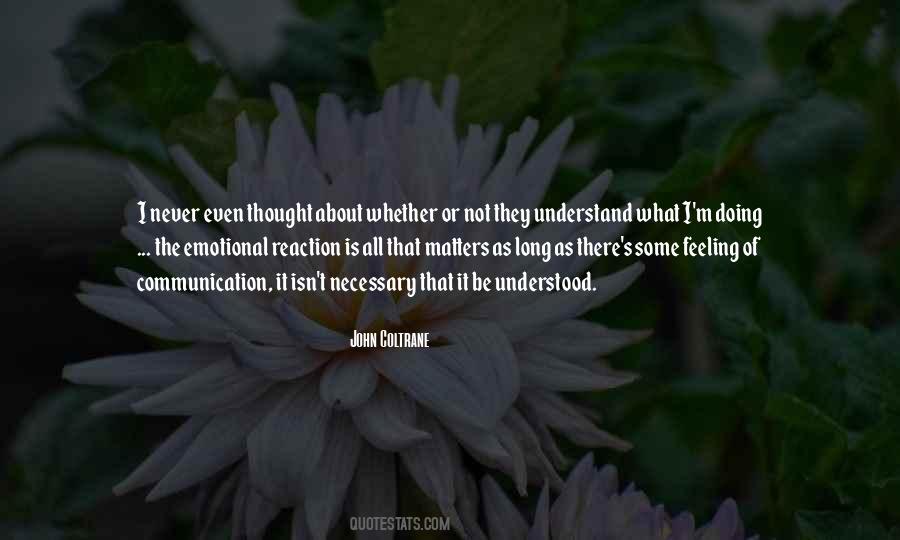 #5. Someone who is reluctant to say what he needs to say, often ends up doing so with an insolence whose crassness is proportionate tohis fear, once he gathers the necessary courage. - Author: Franz Grillparzer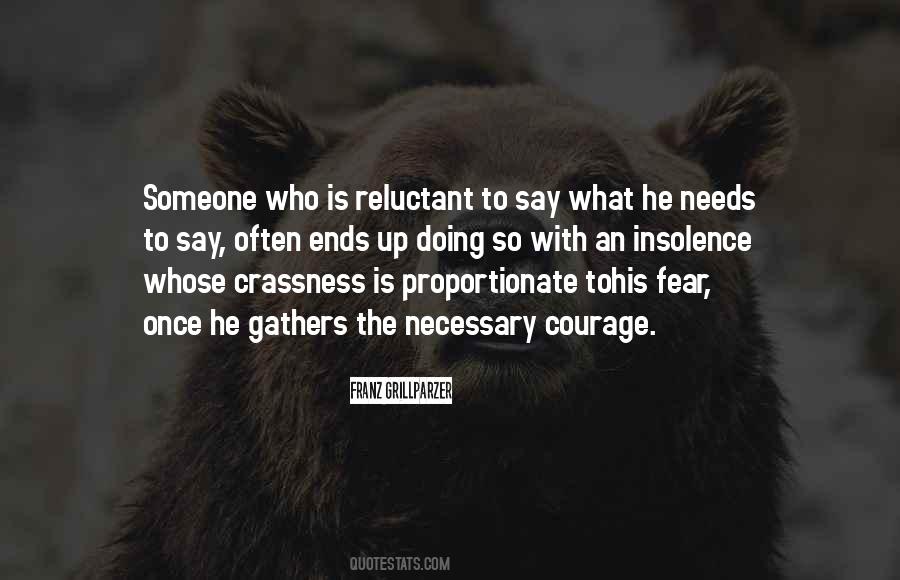 #6. Within reason, I can write what I like and spend as long doing it as is necessary. That is a luxury beyond price. - Author: Robert Harris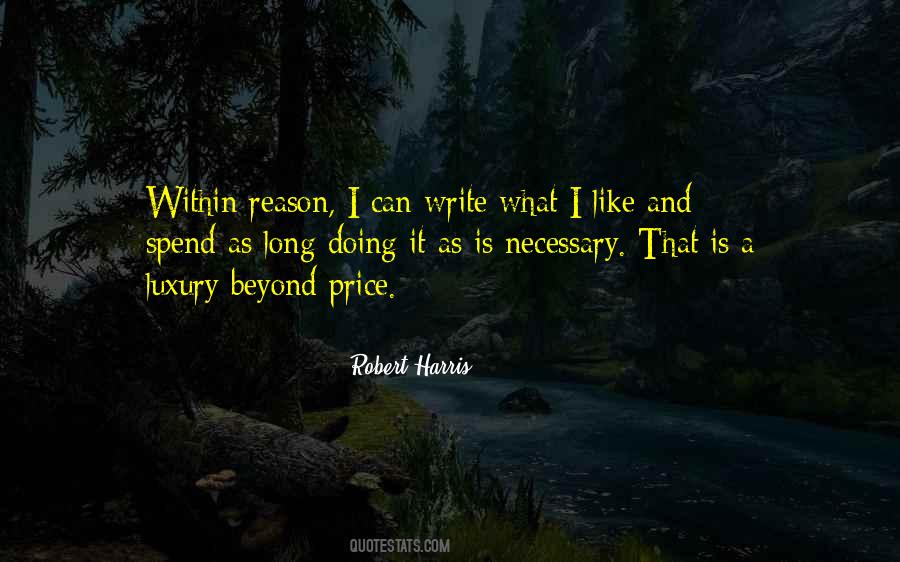 #7. Anything that is impractical can be play. It's doing something other than what is necessary to continue living as an animal. - Author: Shigeru Miyamoto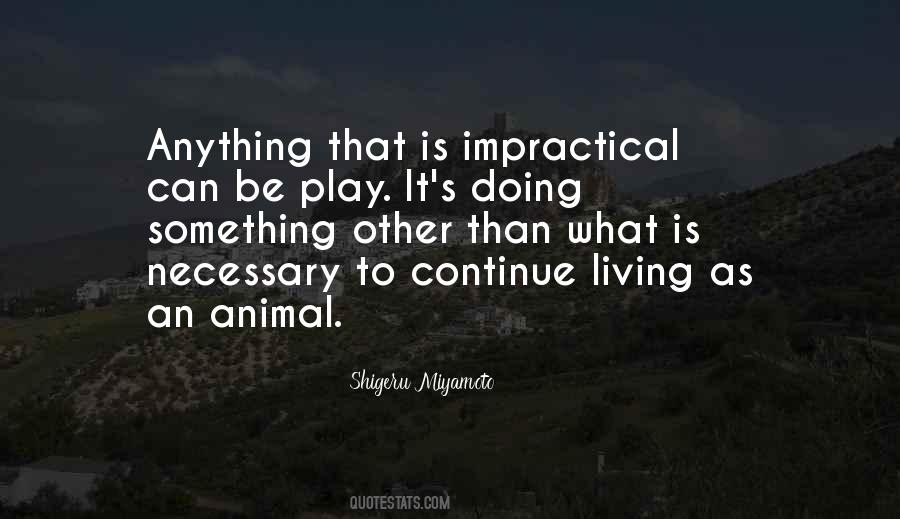 #8. We invent casuistical arguments for ourselves, we take a lesson from the Jesuits, and, for a time, contrive to allay our own doubts and convince ourselves that what we are doing is necessary, absolutely necessary, in a good cause. That is the way we are made; it is all as clear as daylight. - Author: Fyodor Dostoyevsky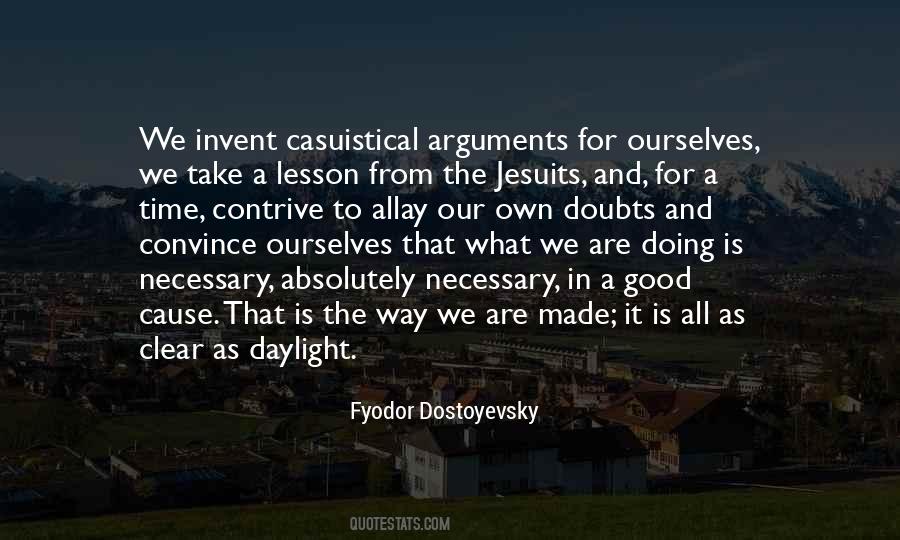 #9. It is no use saying, 'We are doing our best.' You have got to succeed in doing what is necessary. - Author: Winston Churchill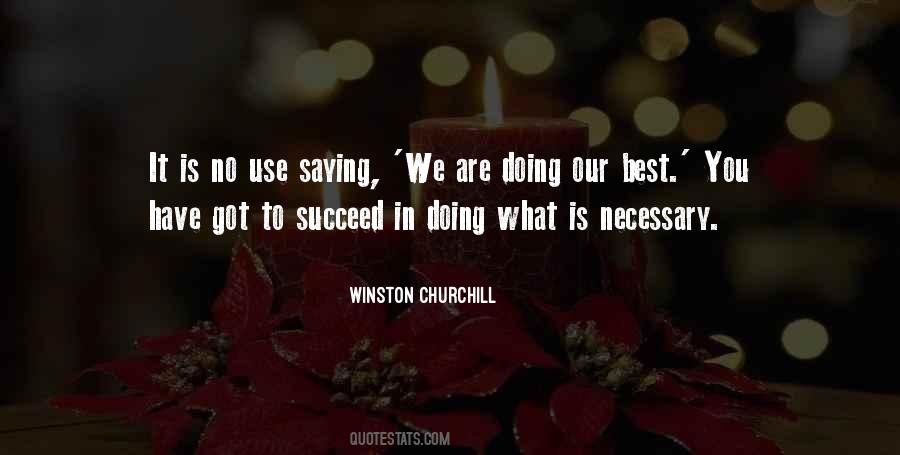 #10. Detachment doesn't mean avoiding things and going to Himalayas. It means doing what is necessary without drowning in it. - Author: Sumit Singh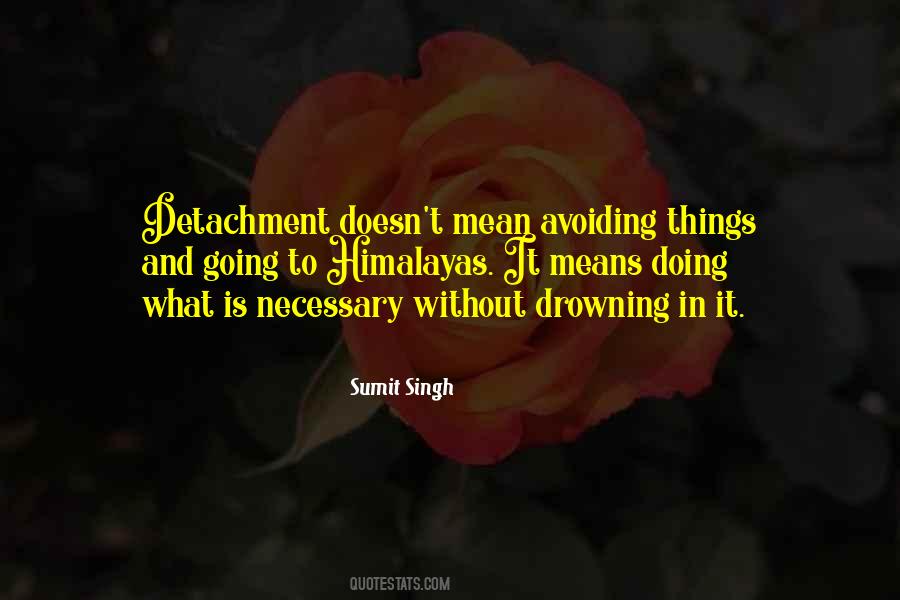 #11. Herr Schroder has conducted two electoral campaigns, and he is doing it again now, by not telling people what is really necessary. He keeps avoiding the difficult and uncomfortable issues, those that imply changes and therefore provoke discussions. - Author: Angela Merkel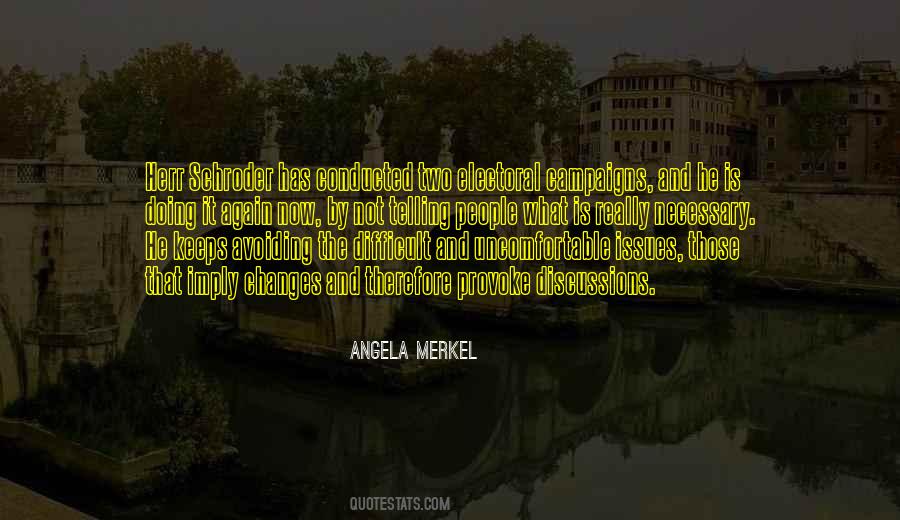 #12. We all feel better when we can defend ourselves. When we can tell ourselves and everyone else that we did what was necessary and no more. That's easy. What's so much harder is doing what is necessary before others see it and when the actions are harsh and unpopular. - Author: L.E. Modesitt Jr.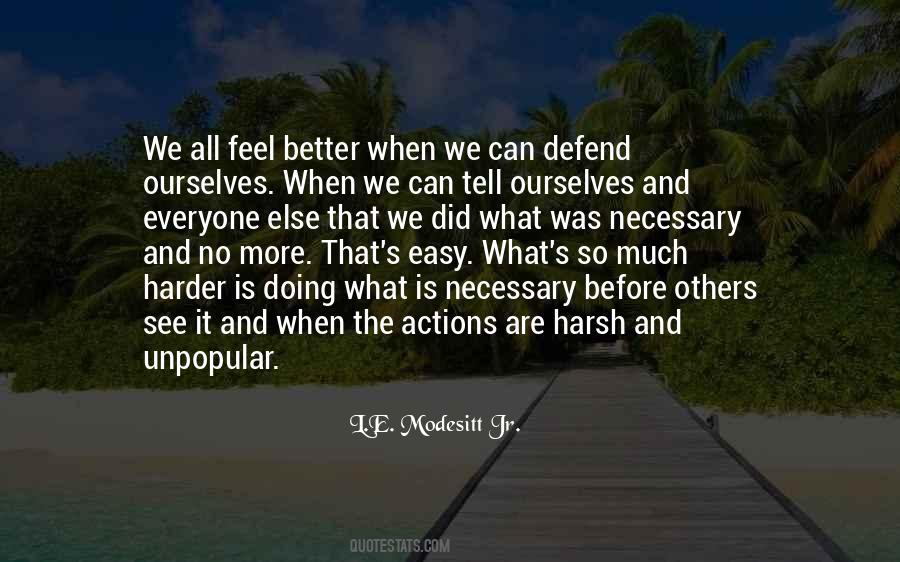 #13. I hate politics and what are considered their appropriate measures. I hate notoriety, public meetings, public speeches, caucuses and everything that I know of which is apparently the necessary incident of politics - except doing public work to the best of my ability. - Author: John Abbott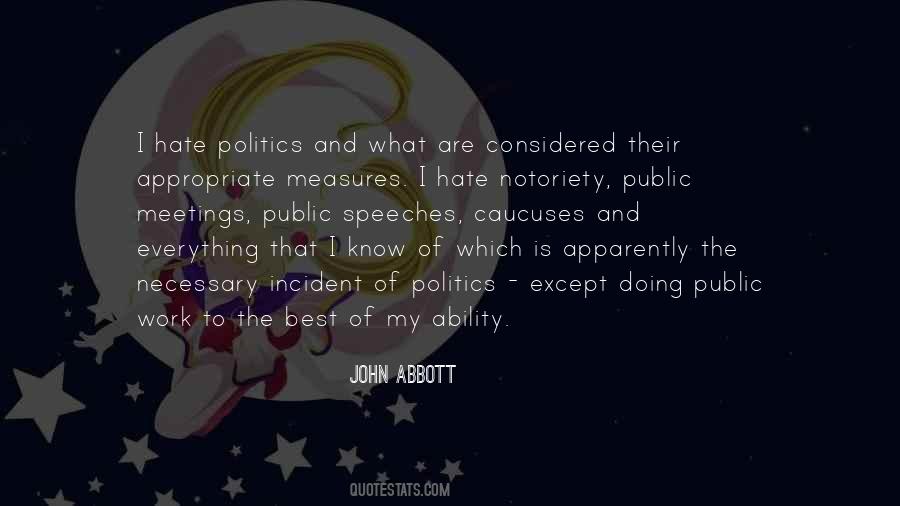 #14. Great powers can tend to be casual because the situation is not existential. This increases the cost of doing what is necessary. - Author: George Friedman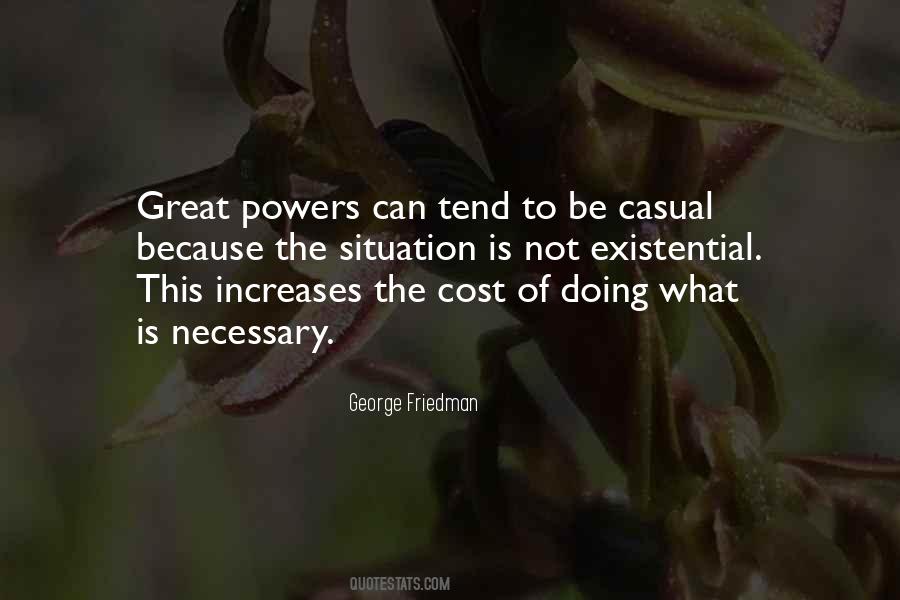 #15. I believe the war on terror is the vital discussion of this decade and of our generation, probably. To win the war on terror, you need a good offense and a good defense. On defense, I regret to say, basically, this administration has not come close to doing what is necessary. - Author: Chuck Schumer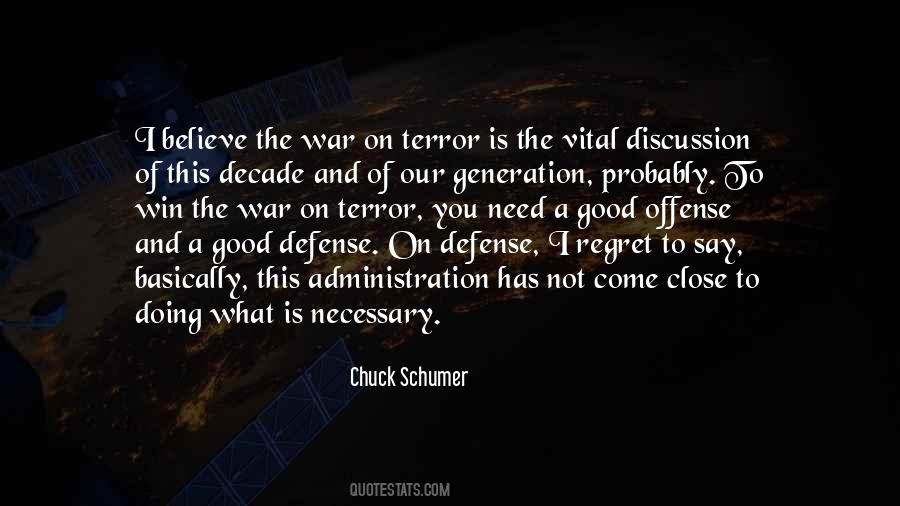 #16. We seek to do what Jesus would do, the way Jesus would do it, so that he alone gets the glory. Doing so isn't always easy, but it is necessary; it isn't always comfortable, but it is Christlike. - Author: Warren W. Wiersbe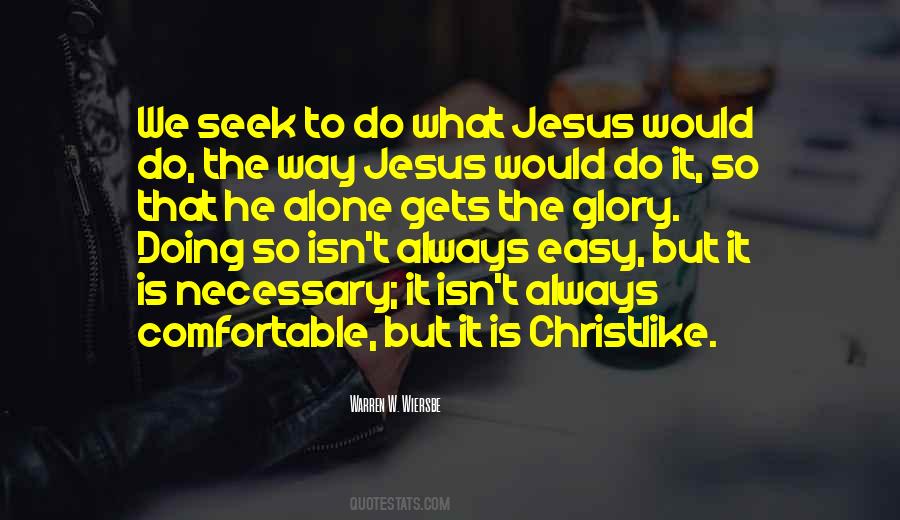 #17. My name is Clark, and I have come out to see what you brave fellows are doing in Kentucky and to lend you a helping hand, if necessary. - Author: George Rogers Clark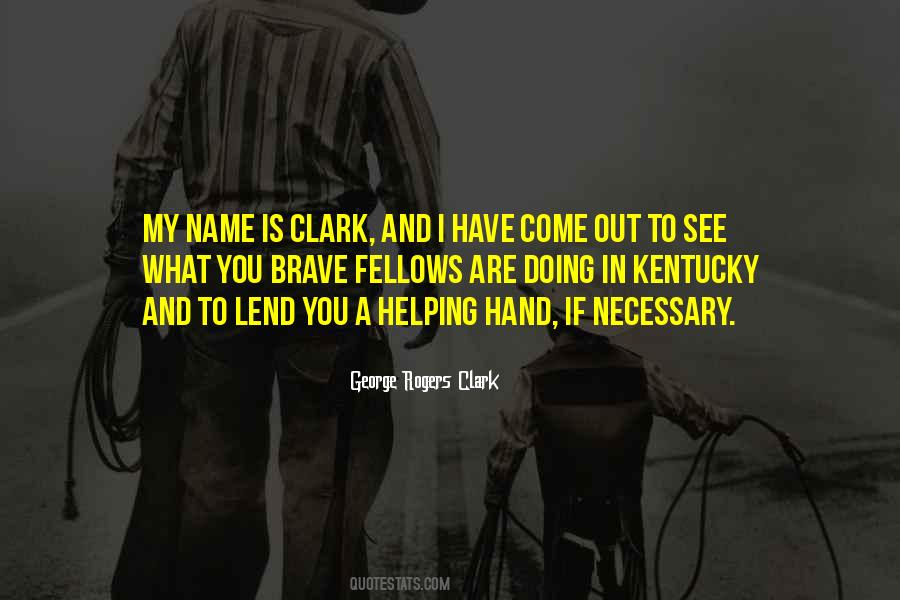 #18. I feel that by writing I am doing what is far more necessary than anything else. - Author: Virginia Woolf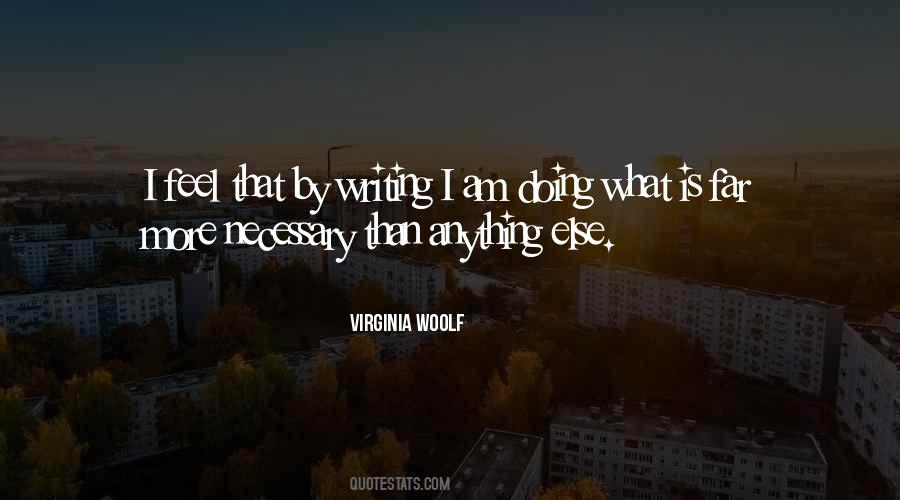 #19. Don't always get so caught up in doing what you love. Instead, do what is necessary. Do what others need. - Author: Hannah Brencher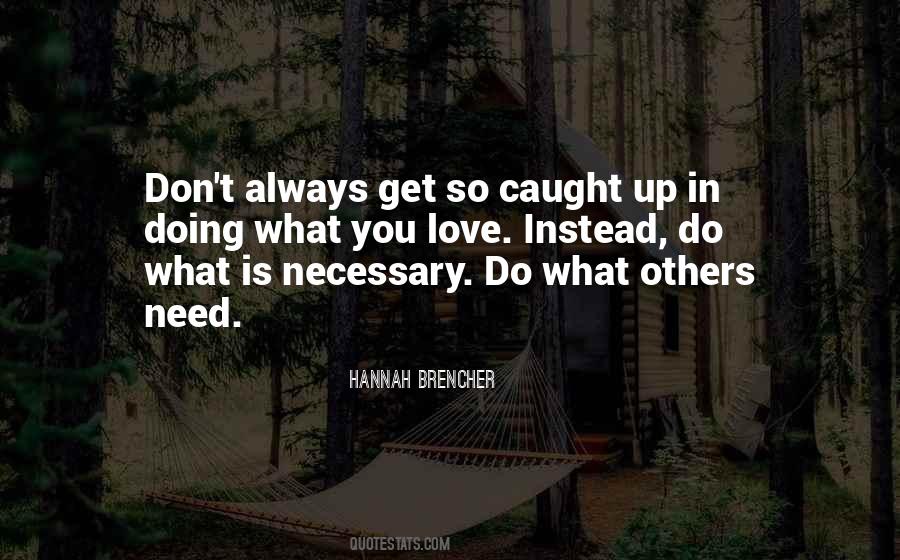 #20. People doing something that seems to them natural and necessary. At least, one of them is doing what seems natural and necessary, and the other believes that the important thing is for that person to be free, to go ahead. They understand that other people - Author: Alice Munro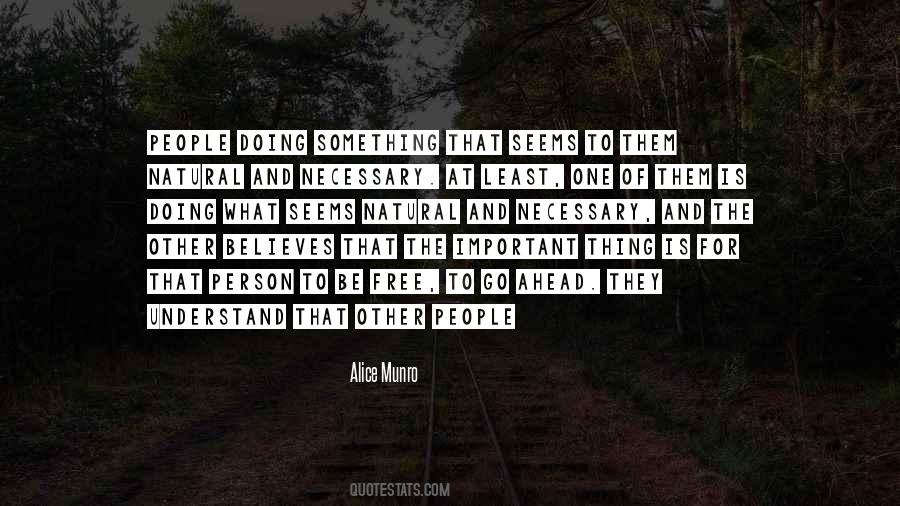 #21. In doing what is necessary you sometimes end up doing the impossible. - Author: Matshona Dhliwayo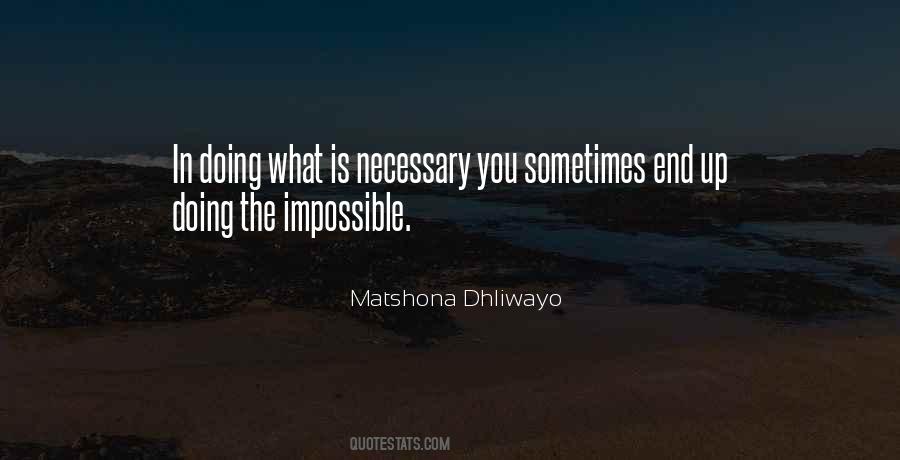 #22. If they won't stop when you ask them nicely, they don't stop when you demonstrate to them what they're doing is wrong, then they should be stopped using whatever means are necessary. - Author: Jerry Vlasak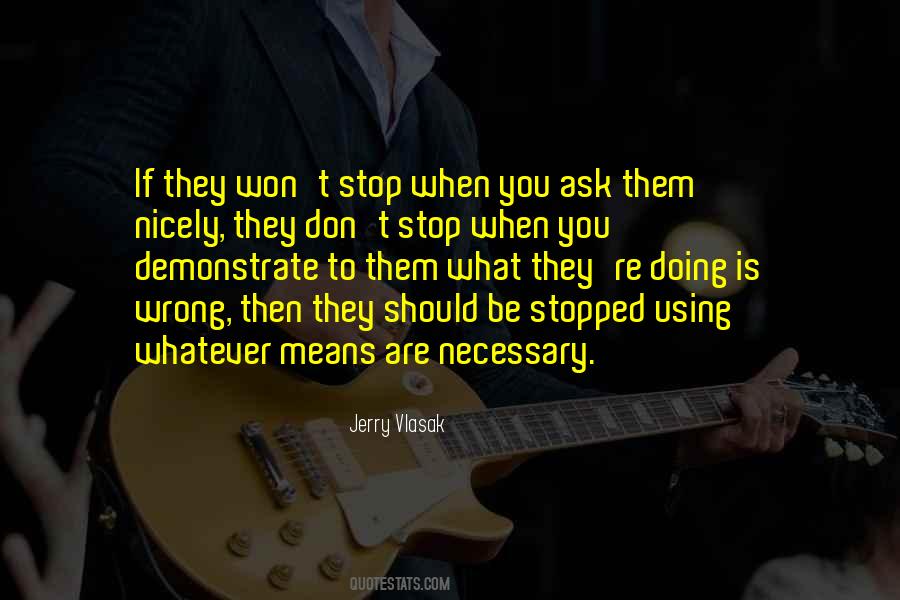 #23. AS WITH ALL TRULY wild things, care is necessary in approaching them. Stealth is useless. Wild things recognize stealth for what it is, a lie and a trap. While wild things might play games of stealth, and in doing so may even occasionally fall prey to stealth, they are never truly caught by it. - Author: Patrick Rothfuss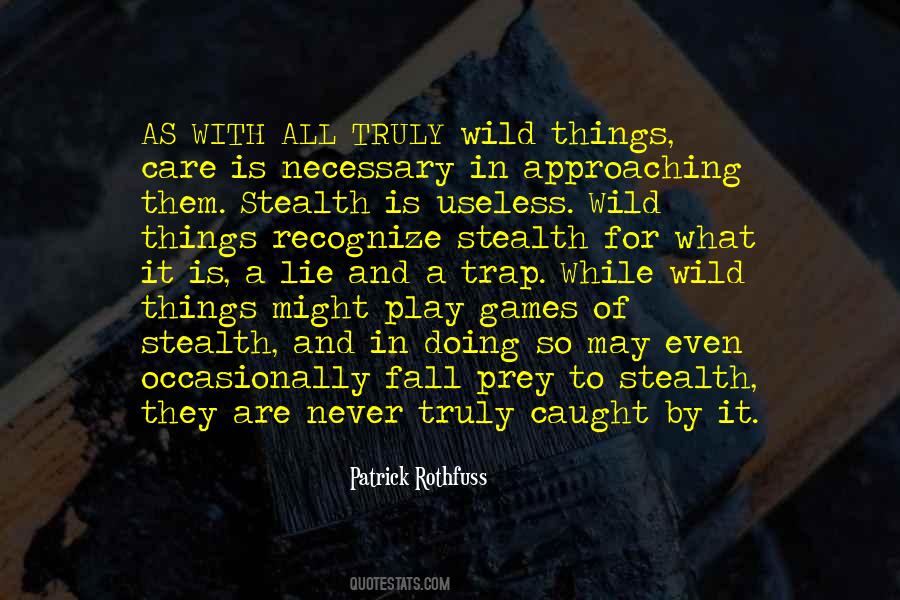 #24. The right way to deal with a budget problem that was years in the making is by formulating a credible plan to reduce the deficit over time and as the economy is able to withstand the necessary fiscal belt-tightening. That is what President Obama is doing. - Author: Christina Romer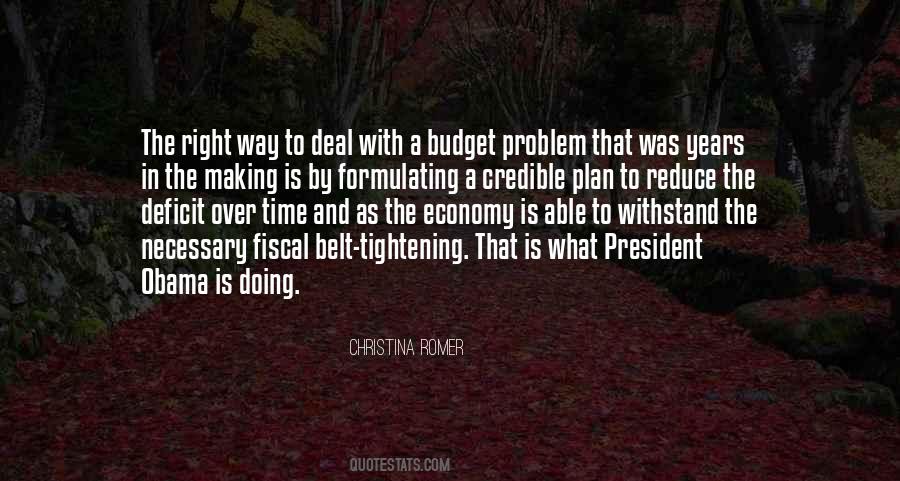 #25. Relaxation is good, holidays are necessary, but there is nothing as rewarding and healthy as doing what you love and loving what you do. Our honest toil should inspire and satisfy us. - Author: Ogwo David Emenike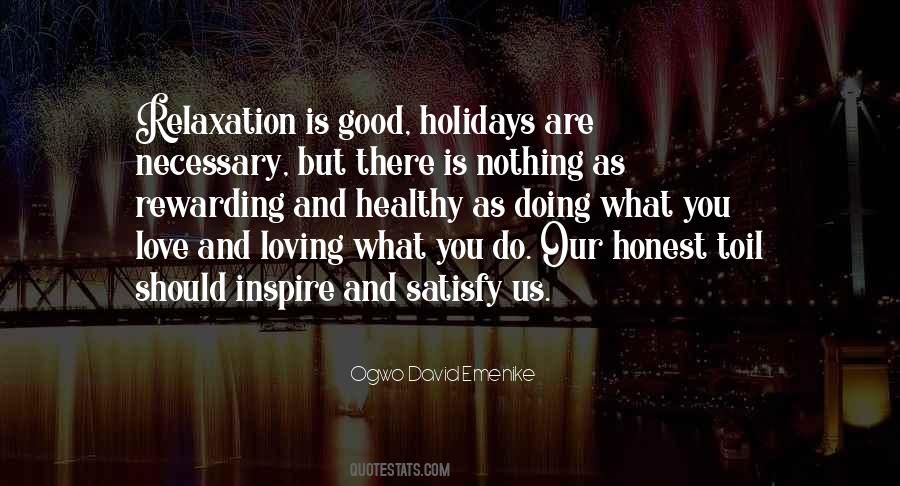 #26. My belief is the majority of people in politics are just interested in pursuing this career in politics, and doing what's necessary to get themselves re-elected. And if that happens to coincide with the public good, great. But if it doesn't, the public good loses out. - Author: Dick Murphy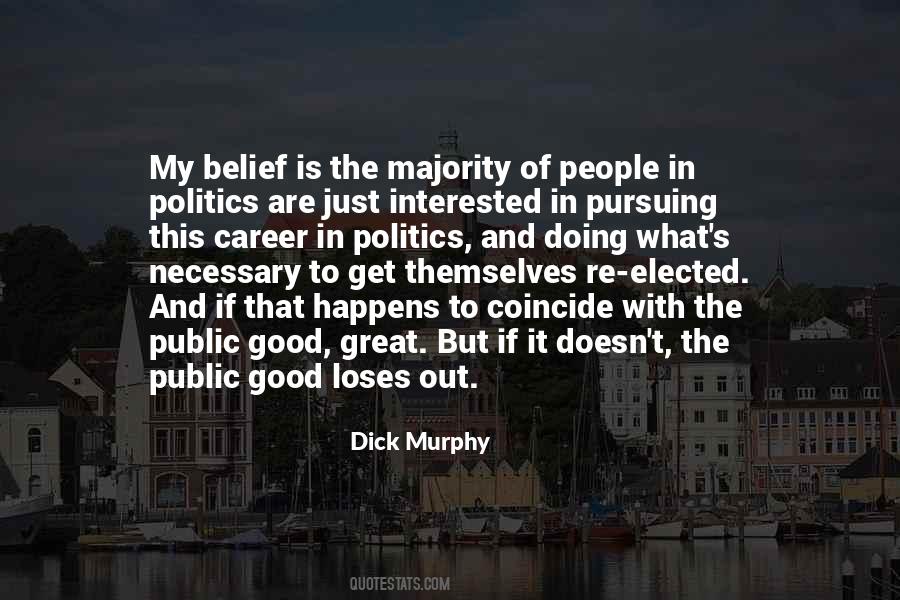 #27. Christ will step in and solve the problem you cannot solve, but you have to pay the price. It does not come without doing that. He is a very kind ruler in the sense that He will always pay the price necessary, but He wants you to do what you should, even if it is painful. - Author: Boyd K. Packer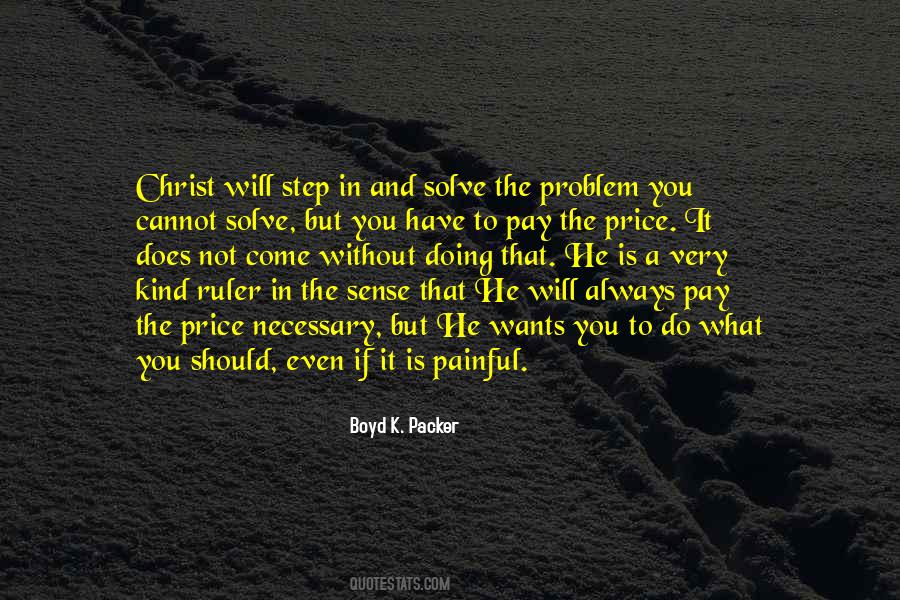 #28. The primary reward is not the goal but what you become as a result of doing all that was necessary to reach the goal. - David McNalley - Author: Carol M. Roberts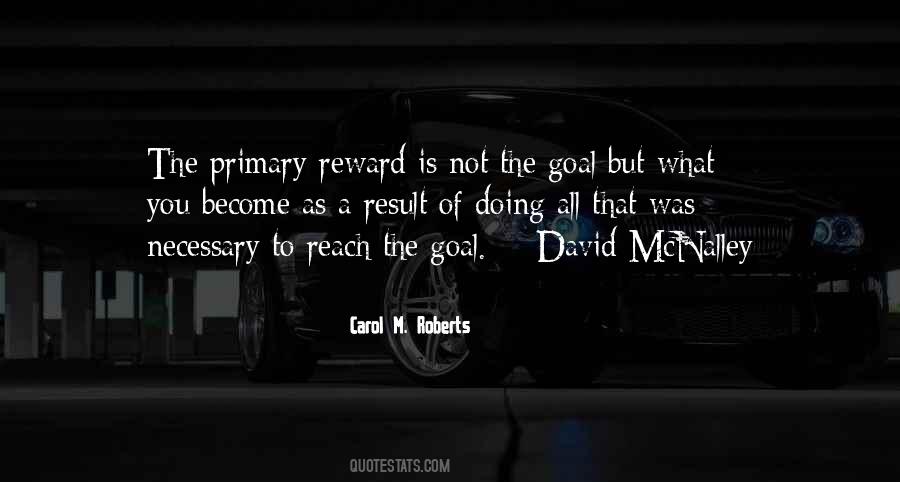 #29. The only path that has any meaning is one that resolves your being in the feeling that your heart is empowered by doing what is necessary for your existence. - Author: Lujan Matus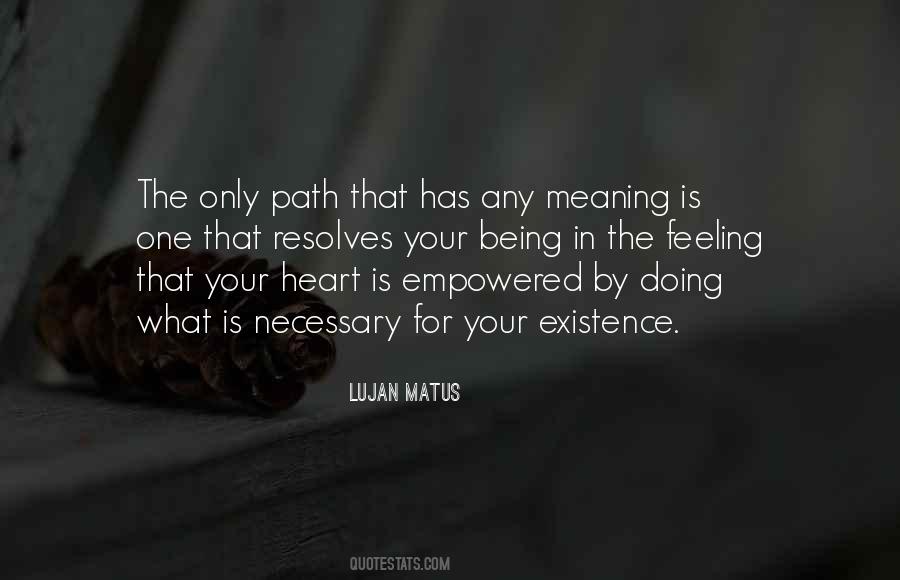 #30. That is what lower performers do; they make others wrong for doing what is necessary in order to make themselves feel okay about doing nothing! The highest performers-the winners-respond by studying successful people and duplicating success. - Author: Grant Cardone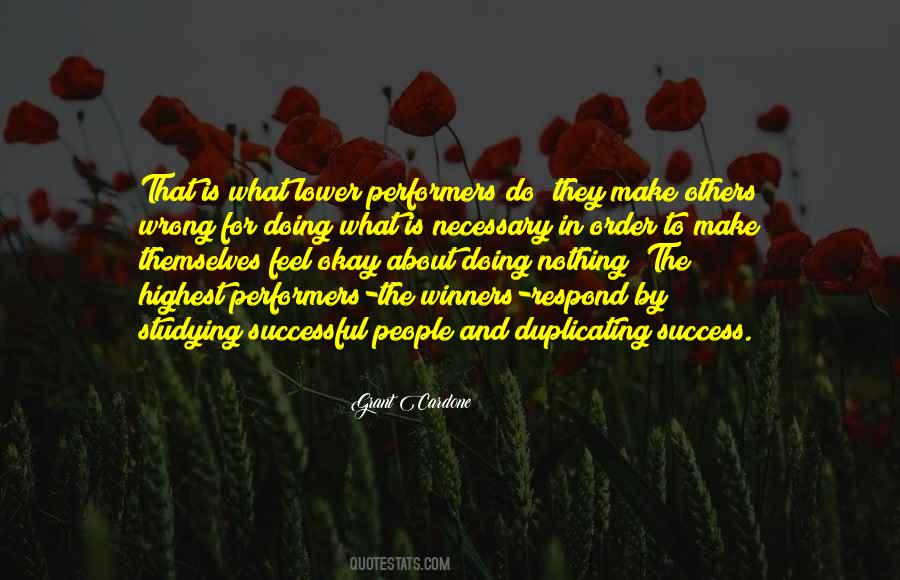 #31. Expect the best of yourself, and then do what is necessary to make it a reality. - Author: Ralph Marston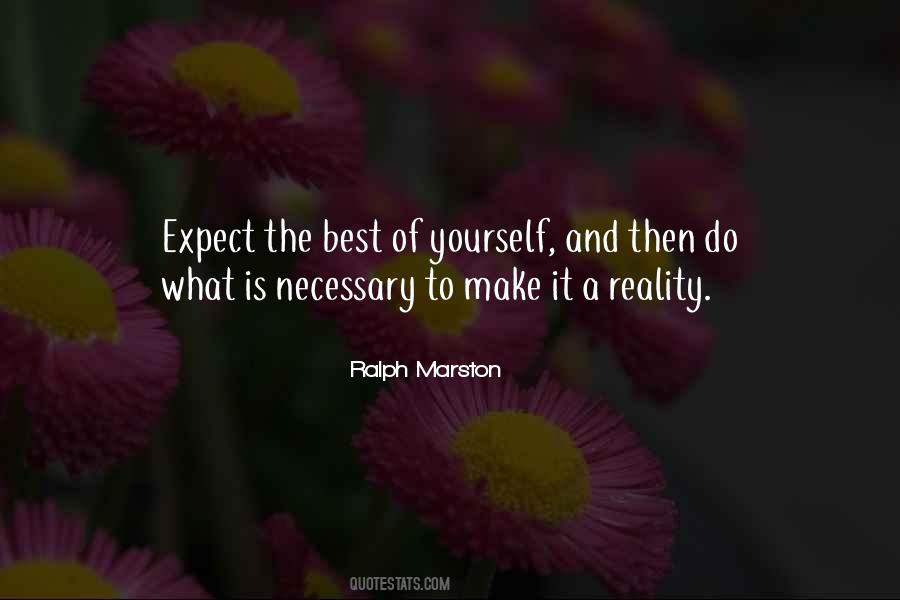 #32. There is no bigger waste of time than doing 90% of what is necessary. - Author: Thomas Sowell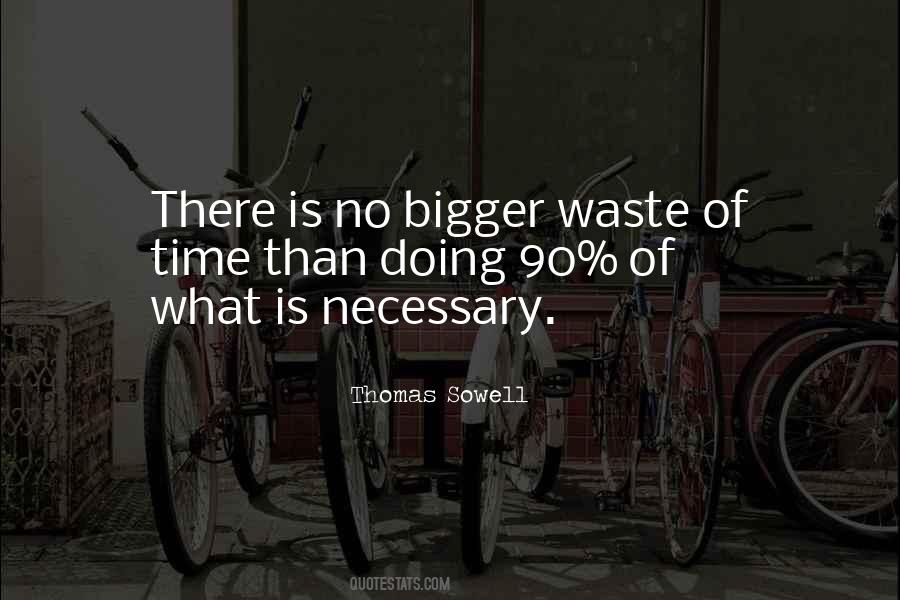 #33. Start by doing what is necessary, then what is possible, and suddenly you are doing the impossible. - Author: Francis Of Assisi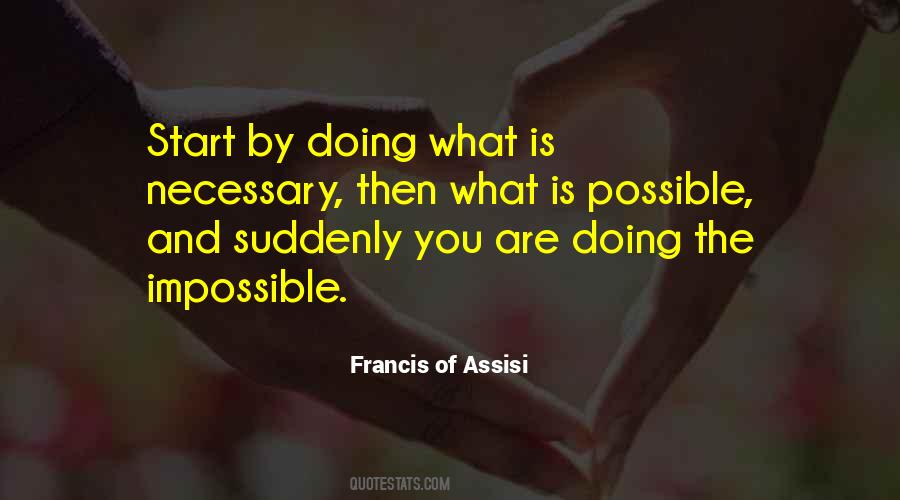 #34. It isn't necessary to trust God when we have full understanding and knowledge of what He is doing on our behalf ... Trust is needed in those times when, for whatever reason, we are not hearing from God as clearly as we would like. - Author: Joyce Meyer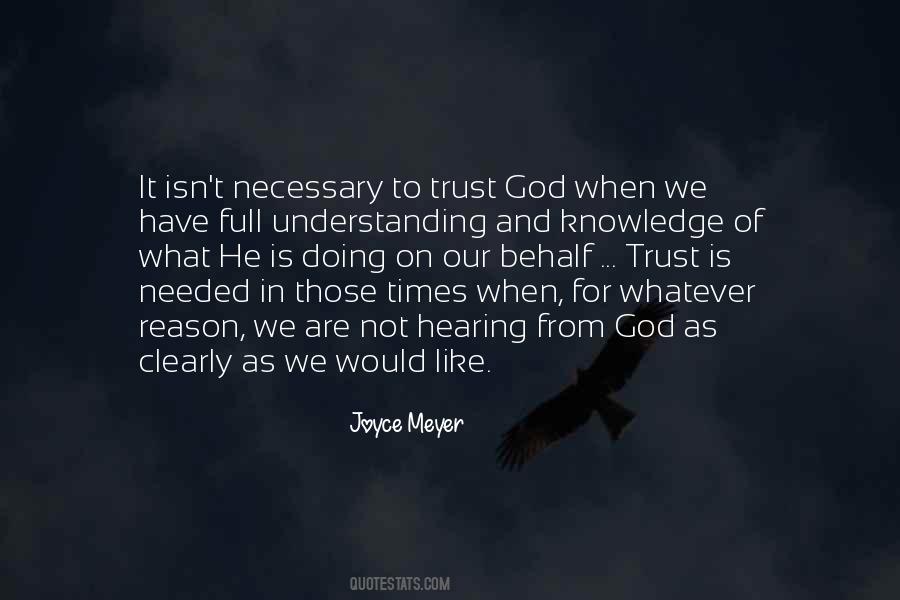 #35. Life is about doing what is necessary, and you did. - Author: J.R. Ward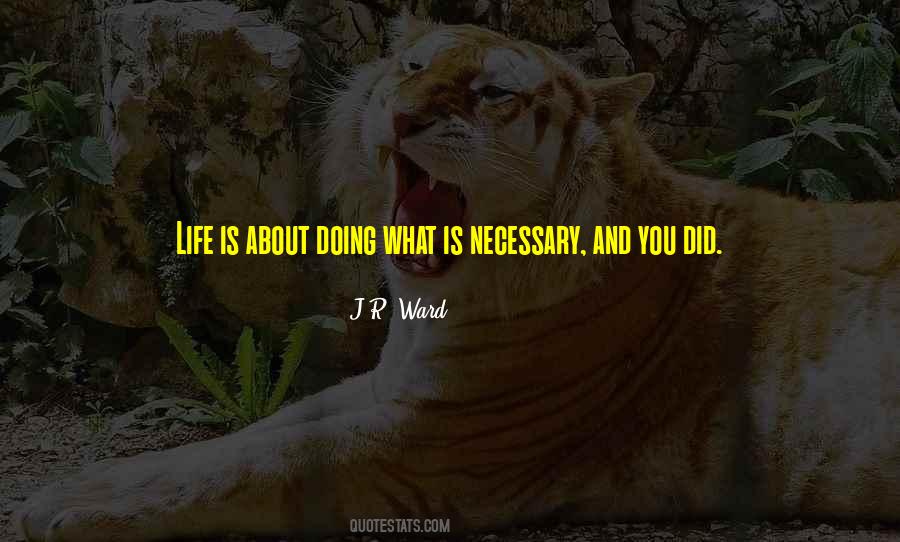 Famous Authors
Popular Topics