List of top 40 famous quotes and sayings about different tastes to read and share with friends on your Facebook, Twitter, blogs.
Top 40 Quotes About Different Tastes
#1. I'm here. Soon I won't be. Zoey's baby is here. Its pulse tick-ticking. Soon it won't be. And when Zoey comes out of that room, having signed on the dotted line, she'll be different. She'll understand what I already know- that death surrounds us all.
And it tastes like metal between you teeth.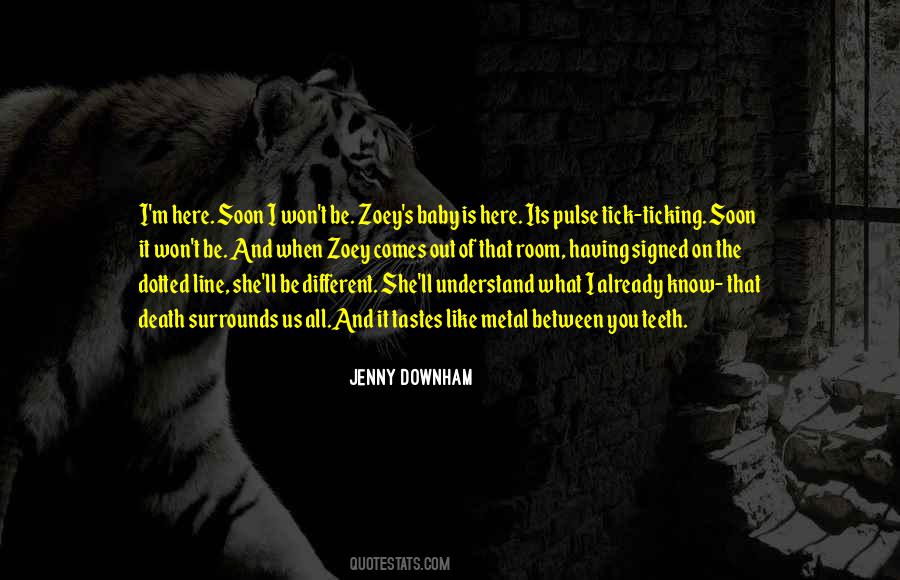 #2. I mean, I think I liked every band I ever played in because each band was different, each band had a different concept, and each band leader was different ... different personalities and musical tastes.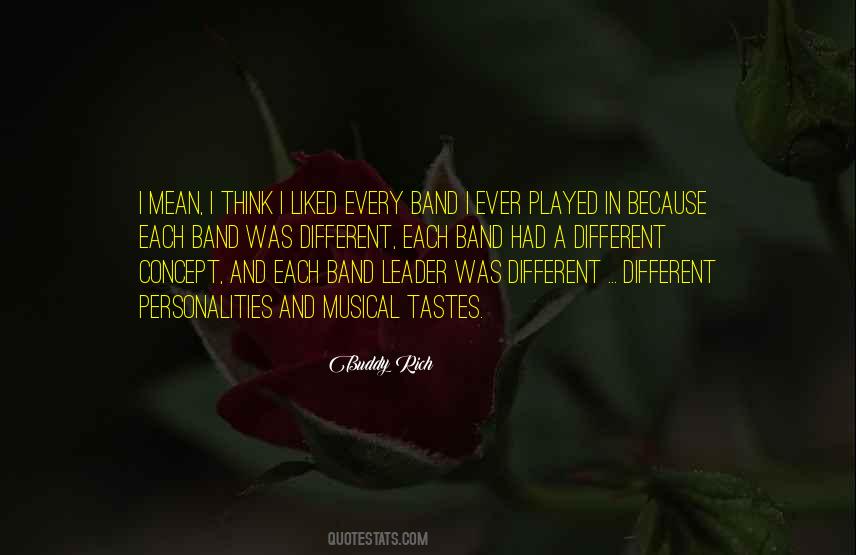 #3. I'm a man of different types of flavors and tastes. I like listening to things that inspire me. Older music, when instruments were being played, not just people hitting buttons. It's manlier. You're touching things to make sounds appear.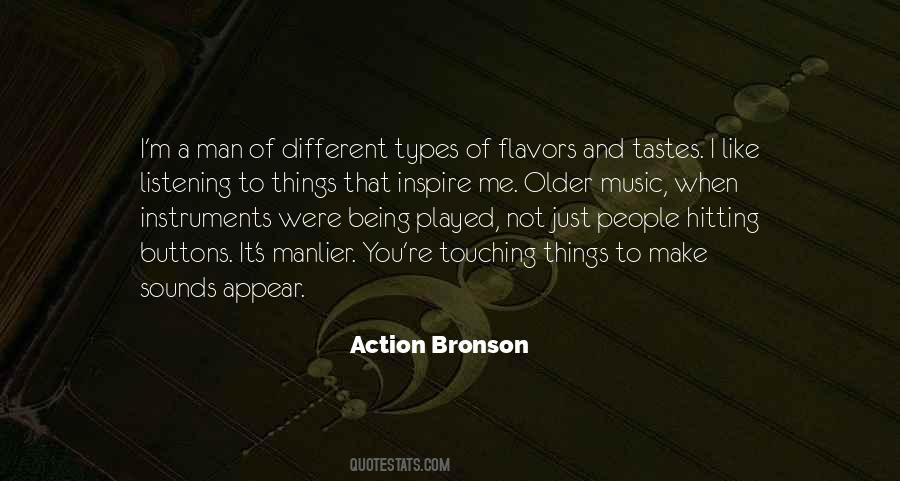 #4. For different tastes God created the colors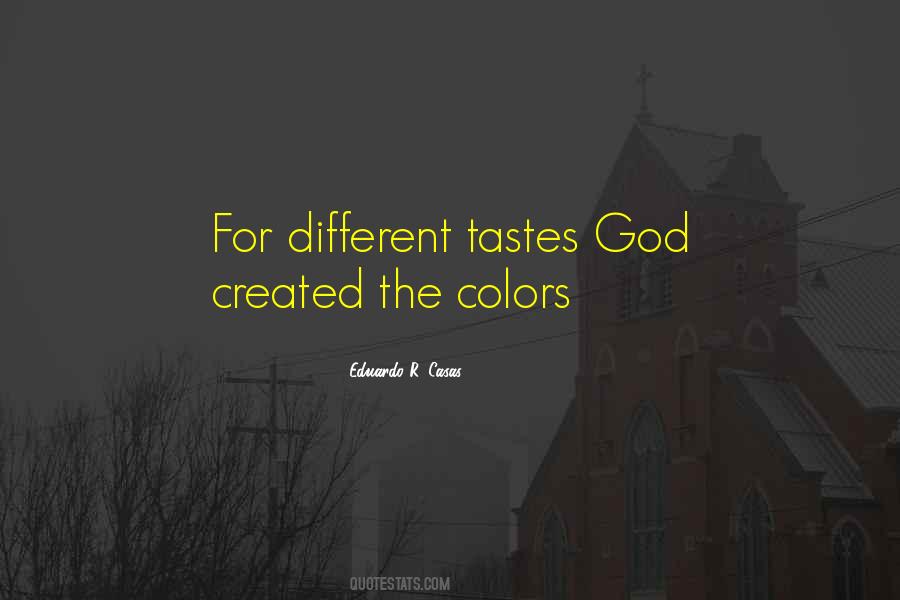 #5. No state of society or laws can render men so much alike but that education, fortune, and tastes will interpose some differences between them; and though different men may sometimes find it their interest to combine for the same purposes, they will never make it their pleasure.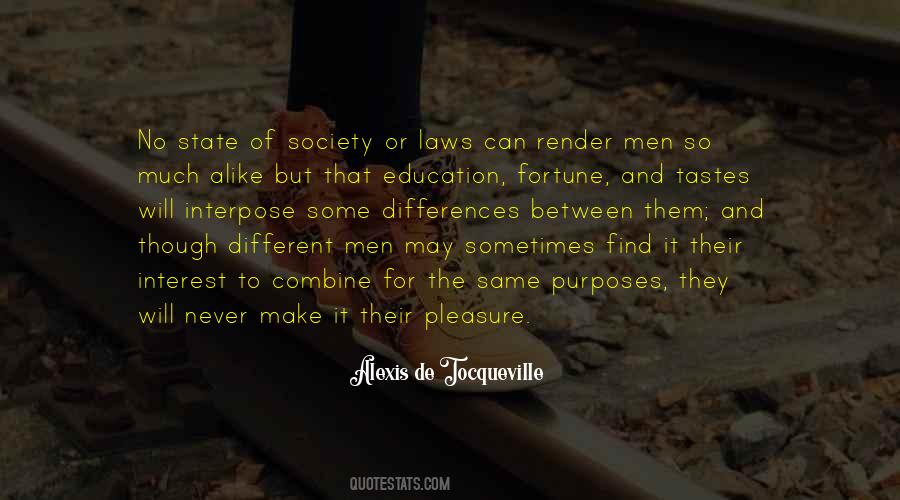 #6. I would say that I'm a really eclectic music lover, so I love the fact that one month I will be doing one kind of music and the next month I will be doing something very different and I think that really works for me in terms of my own personal tastes and styles.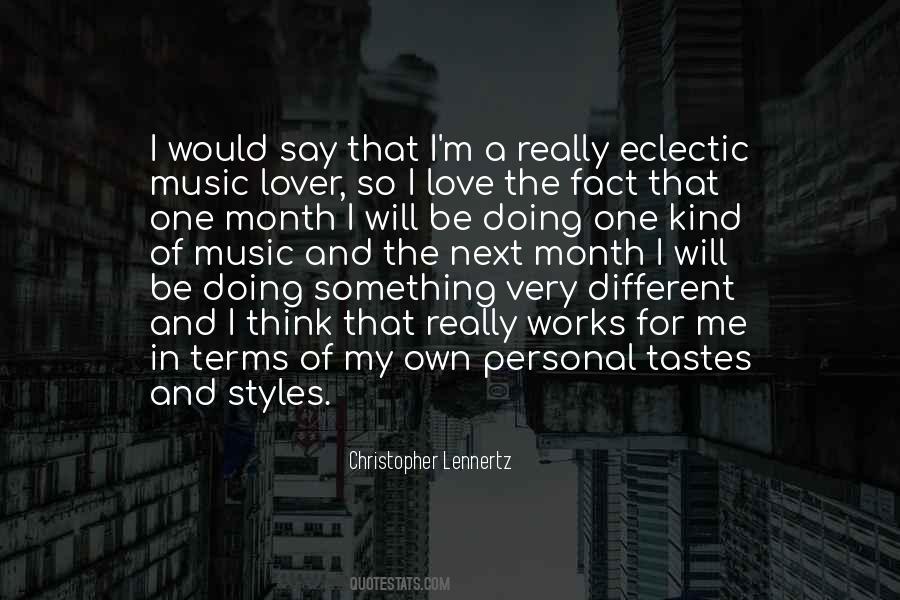 #7. With books at least, the best experiences are not when you find what you were looking for, but when something quite different finds you, takes you by surprise, shifts your tastes to new territory.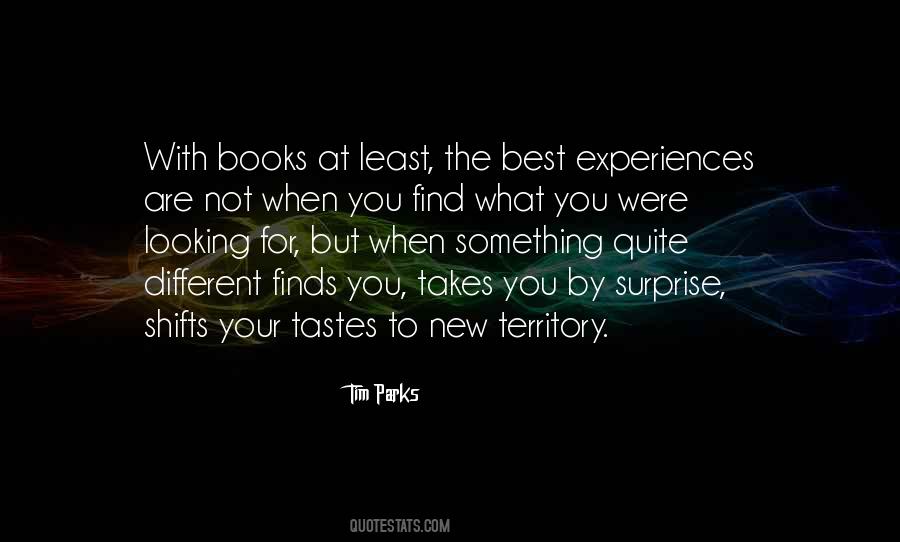 #8. We are working to understand the tastes of people born in the 1980s and 1990s - it is very different from my generation. We do our own research. Marketing research companies, I think, are relatively academic.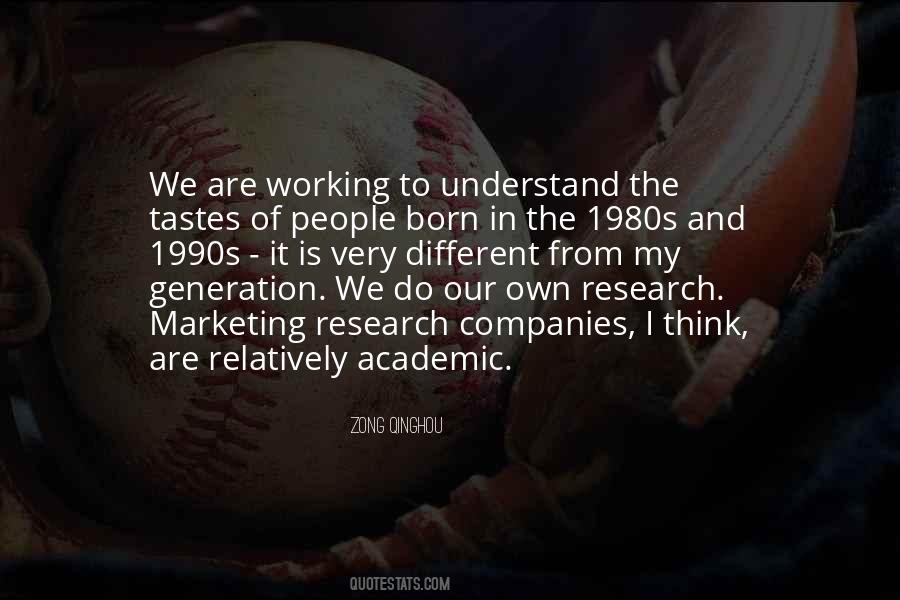 #9. You must know that there are different tastes. There are also different powers of digestion ... different temperaments ... differences in the capacity to comprehend.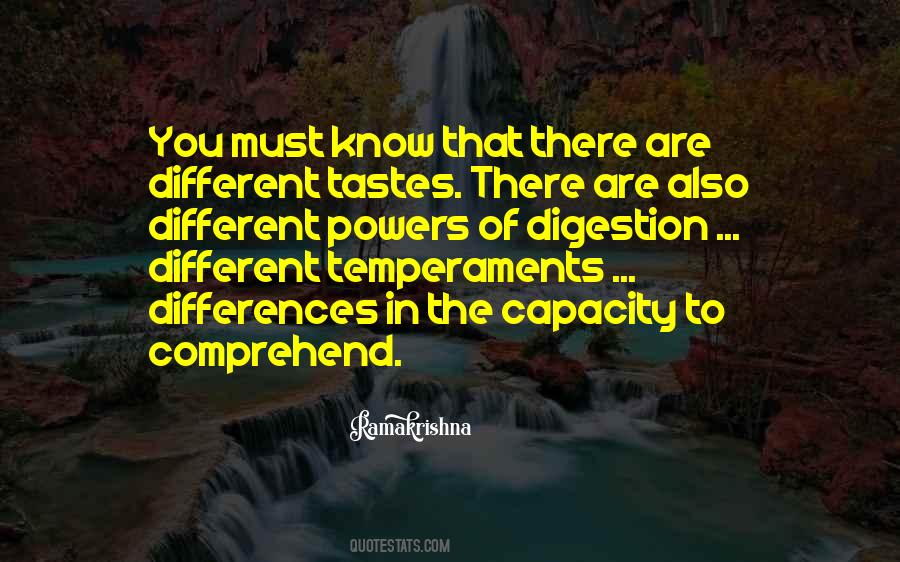 #10. Different people, different tastes...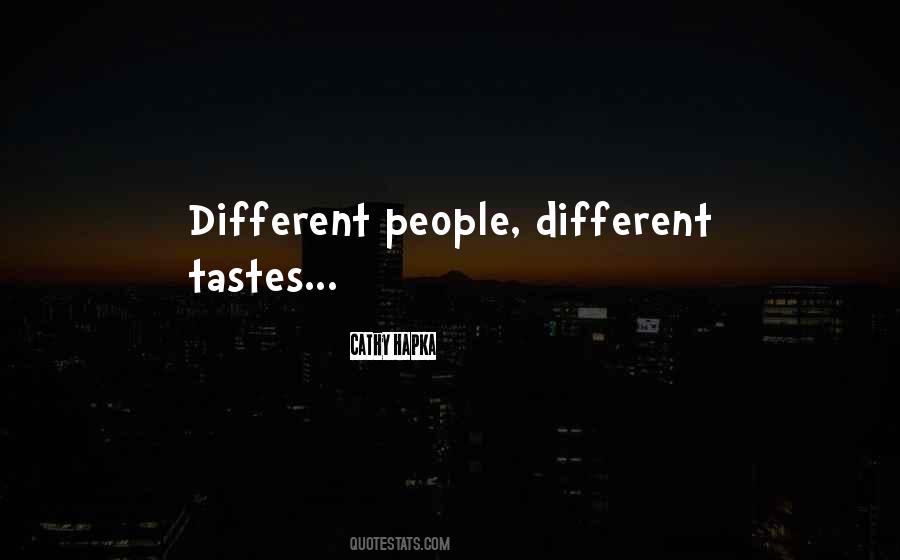 #11. This papaya tastes boring. I guess I normally like papaya. But this one is sort of boring all the way through. Like eating water. Boring water. I wonder when it will be sun time. Maybe I should try a different papaya after this one. But what if the next papaya is boring, too?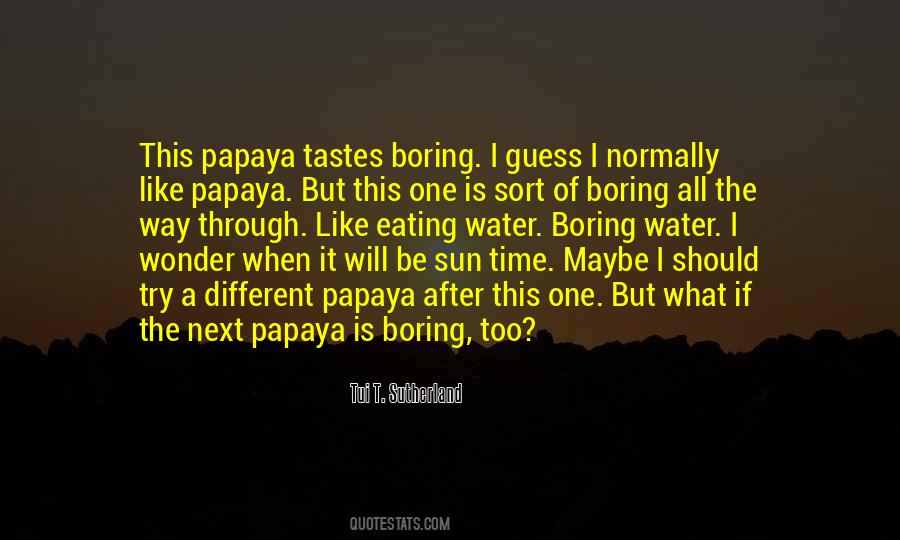 #12. WE WERE NOT ASKED, YOU SEE. WE WERE MADE DIFFERENT, WITH DIFFERENT TASTES AND FEELINGS WITHOUT BEING CONSULTED.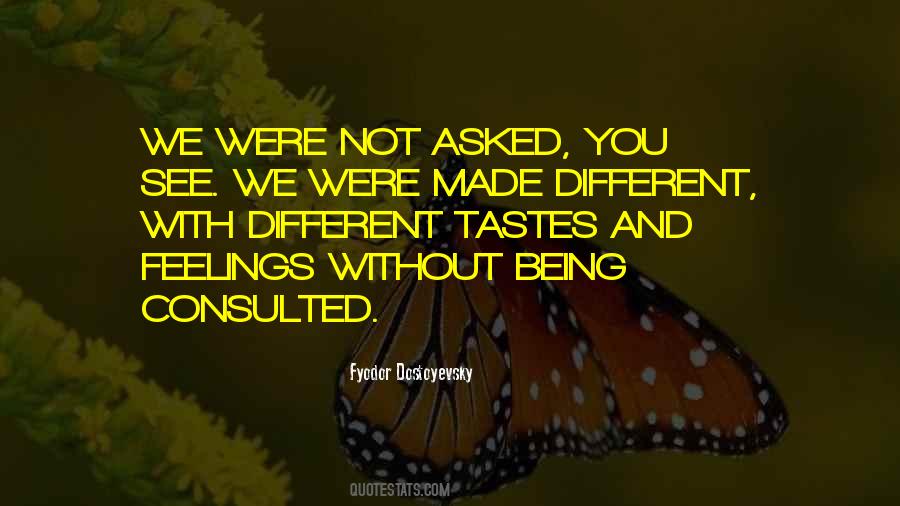 #13. Cranberry sauce will be no problem, stuffing is no problem, no one has taken much stuffing yet, although I'll have to figure out how to mix, like, seven different brands and styles together, see how it tastes." "Stuffing,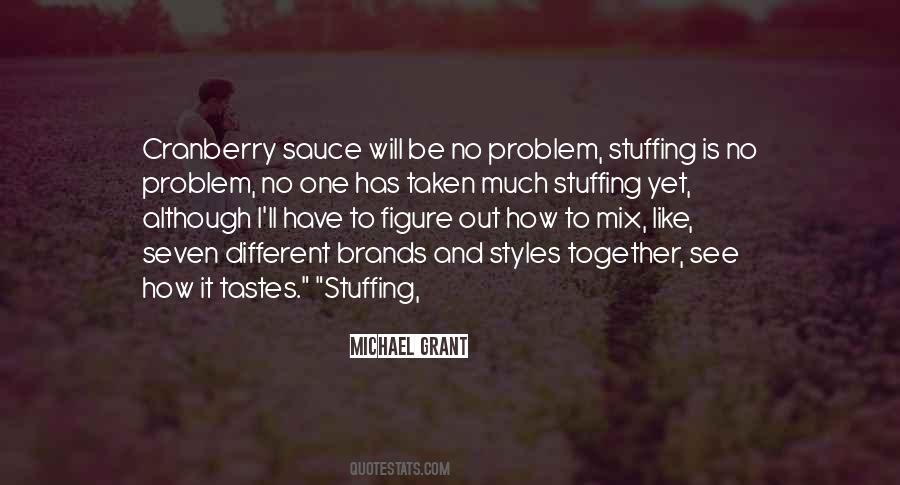 #14. So it's happened, I kept thinking, you're in the middle of a story exactly as you've always wanted, and it's horrible. Fear tastes quite different when you're not just reading about it, Meggie, and playing hero wasn't half as much fun as I'd expected.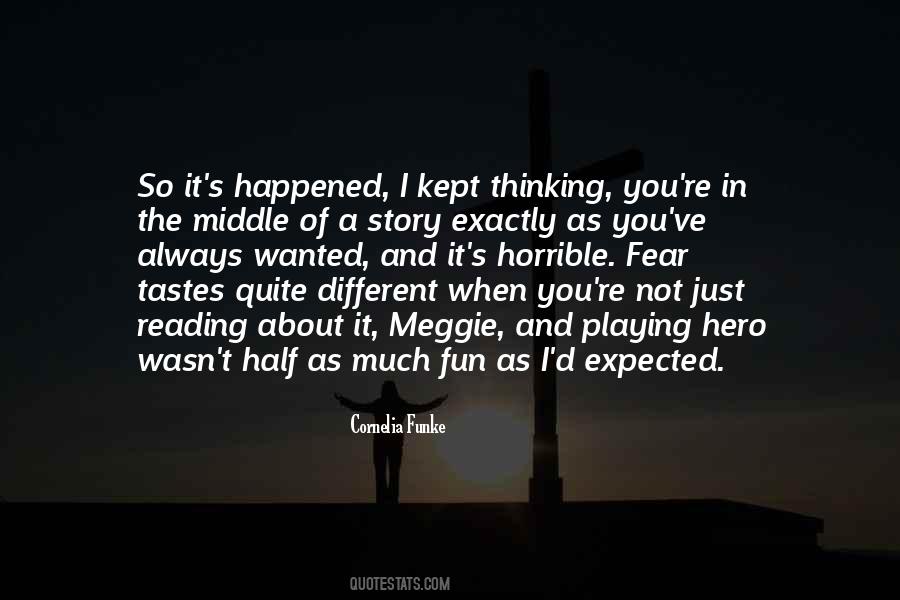 #15. Ugly or pretty, personal tastes determine the limits of the look. It's a very thin line and it's different for everyone. In the end, fashion is about catching people's attention, whether it's via extreme beauty of extreme ugliness. It's up to us to decide if it works.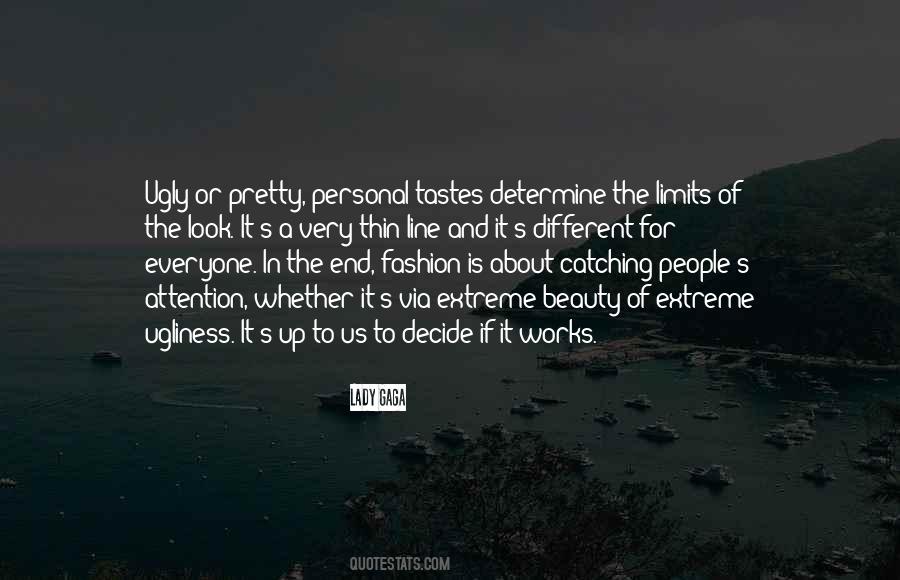 #16. I want to experience as many different tastes, sights, emotions, conflicts, and cultures as possible, so that I can expand the canvas of my memory and enrich my comedy.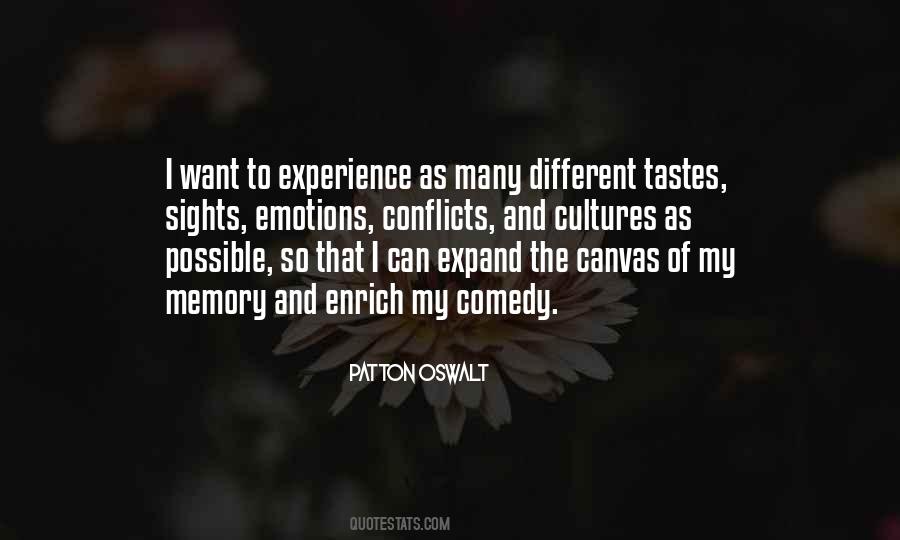 #17. I was always in love with love and now I am in love. In love, everything looks different. Everything tastes different. It is as if you have been reborn, transformed, become another person whom you don't completely recognise.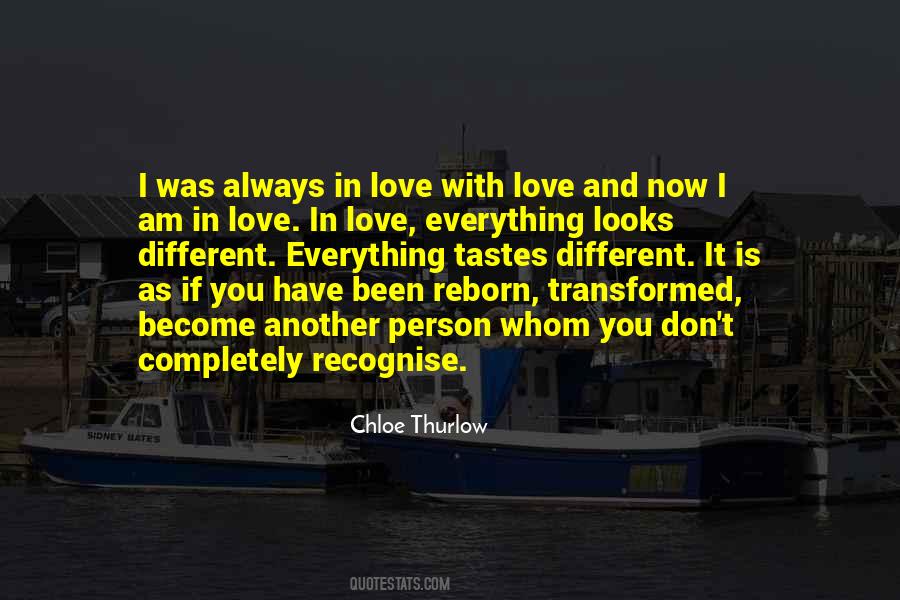 #18. New York used to be so much more than just a place to shop. It was life on the street for the eccentrics; it was an eccentric city. It had many different tastes. Now it's just one - a really rich one - with big tall glass buildings.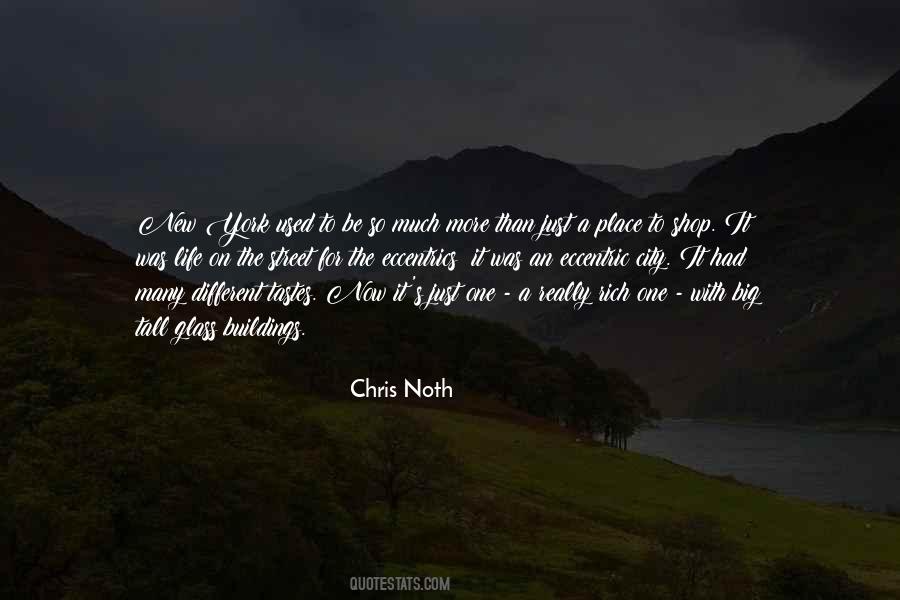 #19. If America is a melting pot, then to me India is a thali
a selection of sumptuous dishes in different bowls. Each tastes different, and does not necessarily mix with the next but they belong together on the same plate, and they complement each other in making the meal a satisfying repast.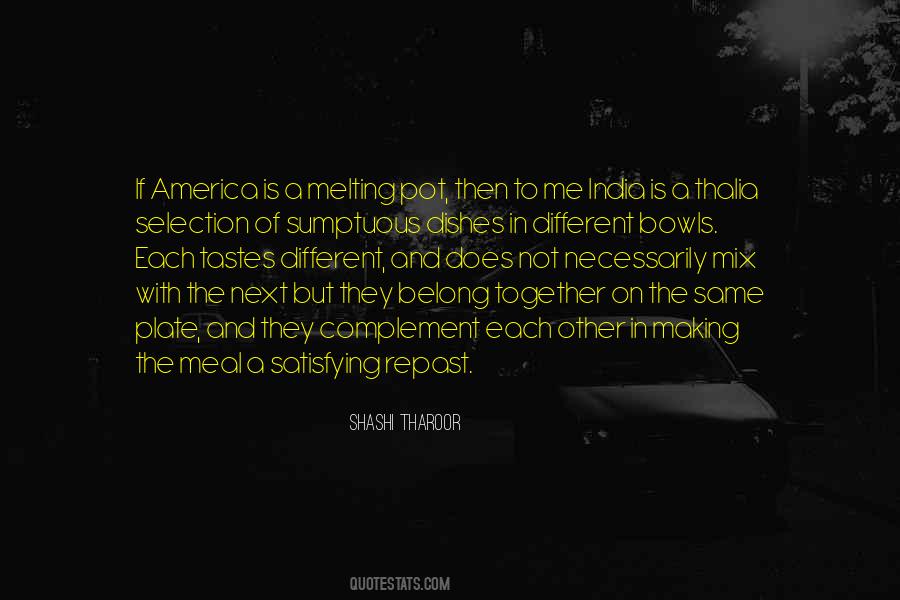 #20. Don't always do to others what you would like them to do to you - their tastes could be very different from yours.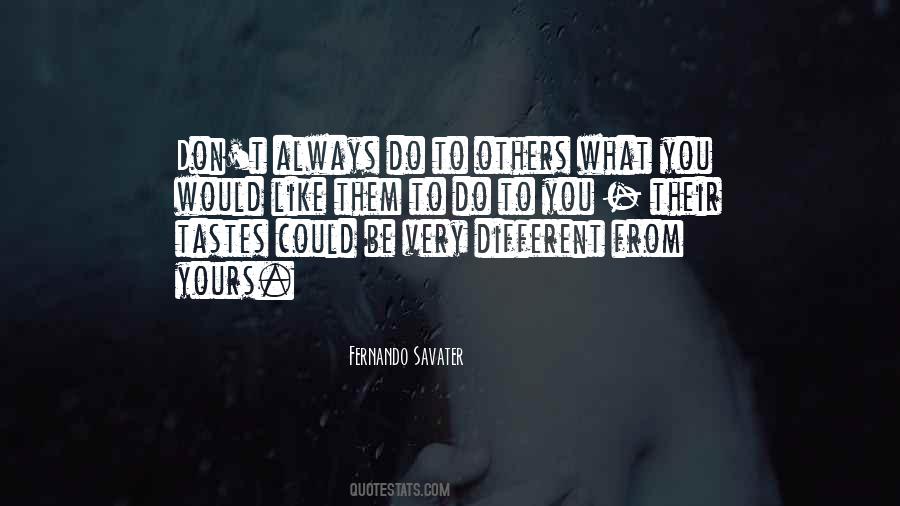 #21. Everybody has their different tastes with television - there are some characters people like, some characters people hate.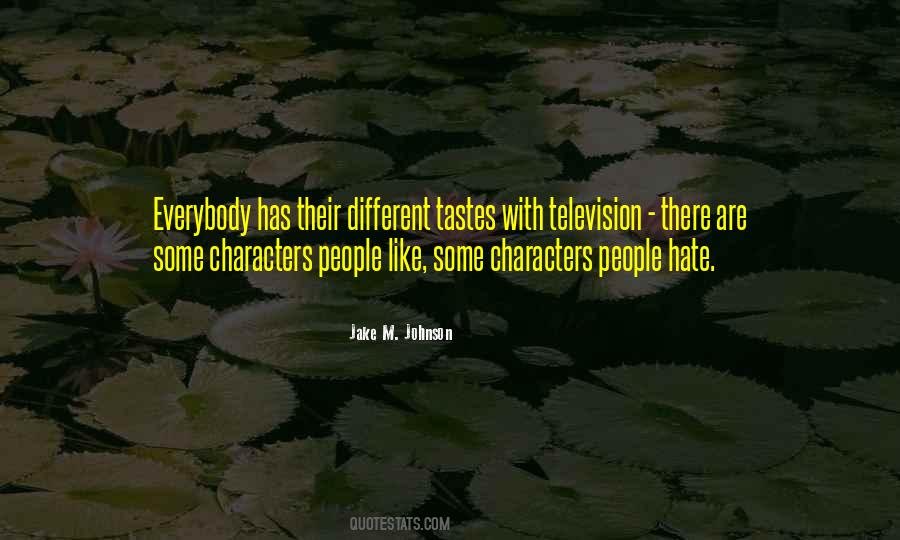 #22. In November, the smell of food is different. It is an orange smell. A squash and pumpkin smell. It tastes like cinnamon and can fill up a house in the morning, can pull everyone from bed in a fog. Food is better in November than any other time of the year.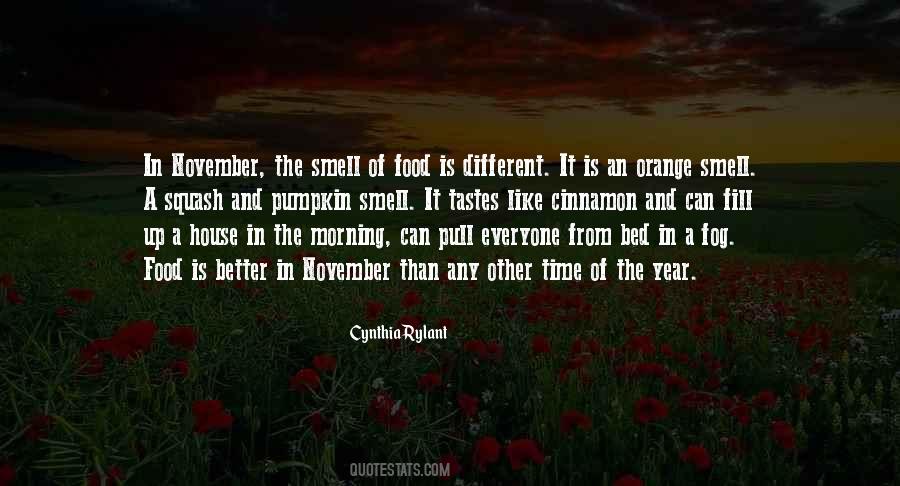 #23. Say what you want without saying it yourself: quote. Very useful, this, sometimes lovely, and versatile, too: big thoughts in small pieces, neatly wrapped and bundled in bulk, in different flavors for different tastes.
#24. Sandwich outdoors isn't a sandwich anymore. Tastes different than indoors, notice? Got more spice. Tastes like mint and pinesap. Does wonders for the appetite.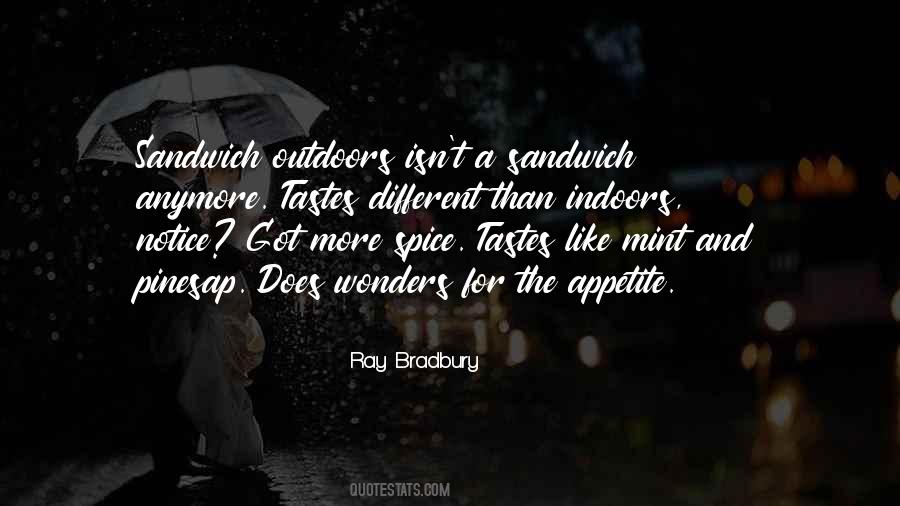 #25. All this security and prospects are different for different people. Somebody is happy playing music and with a less pay, somebody is secure in the corporate world with a high pay with headache. We have individual tastes, tastes are not universal.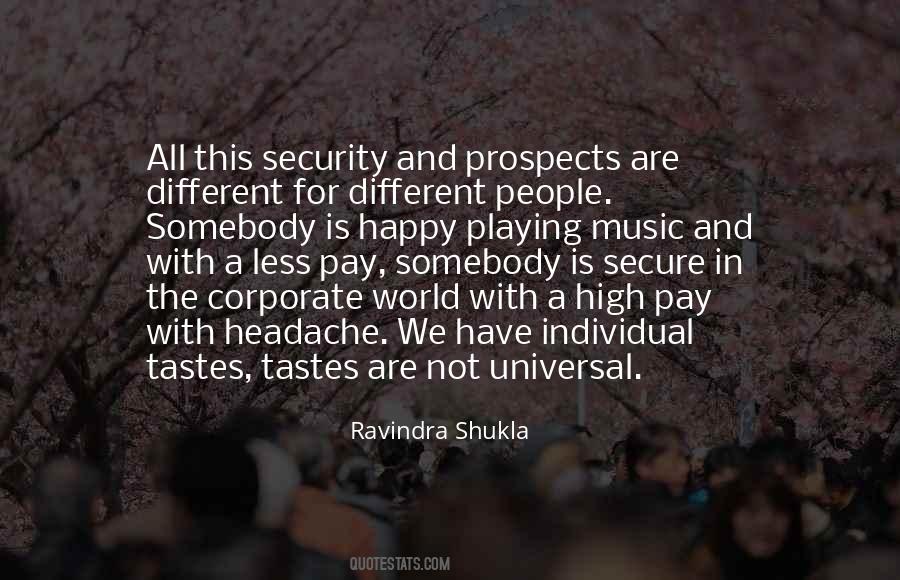 #26. As a brother and sister, our tastes were pretty different growing up. He liked a lot of early hip hop. My dad didn't understand it and would try to talk him out of it.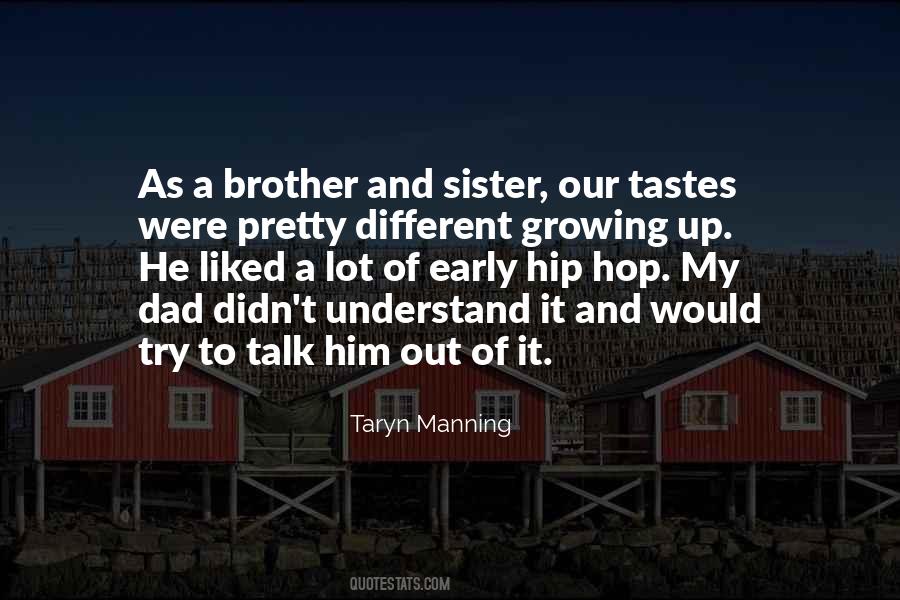 #27. One of the things that was confusing about Limp Bizkit to some people is that our tastes were very different.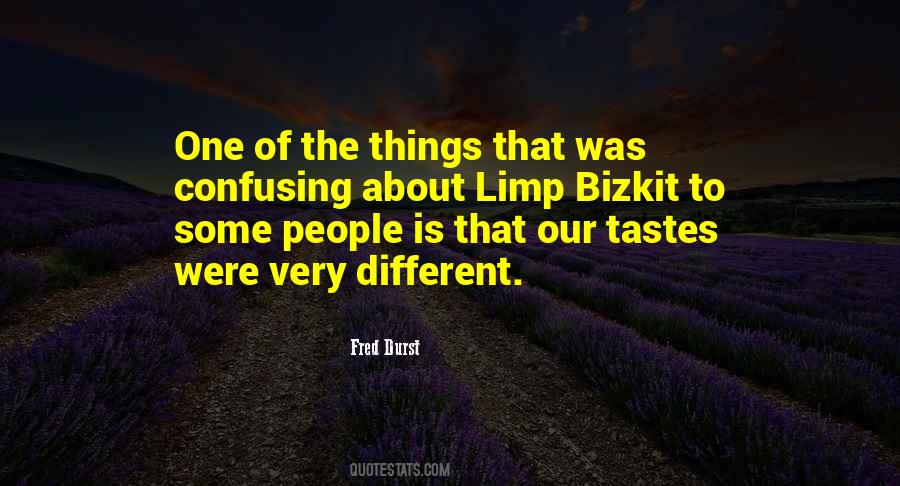 #28. South America was not really that open - you had to fit in, and I didn't fit in. I was different - my tastes, my point of view - were a bit weird, and I found in Britain a sense of calm, that I could just be.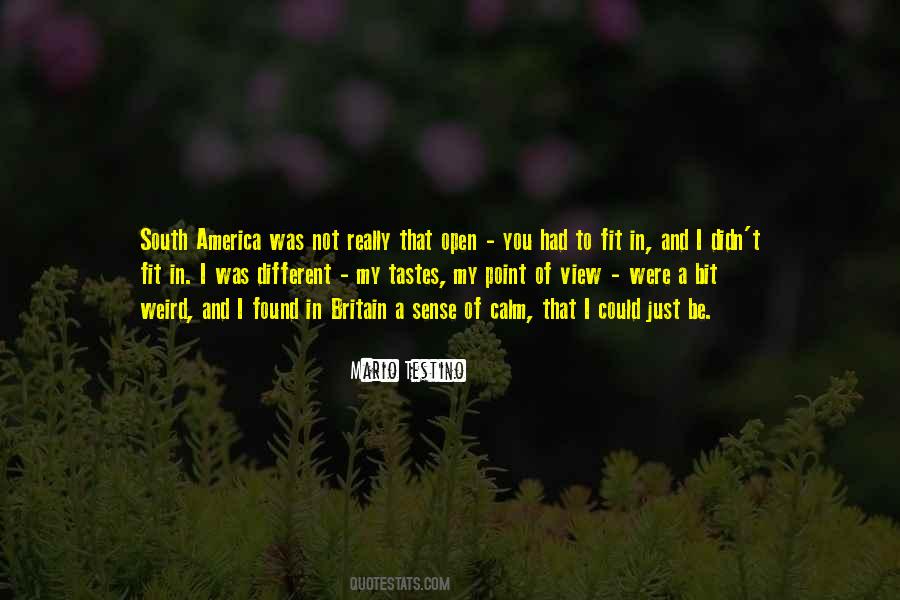 #29. No party is complete without cocktails! My friends all have different tastes when it comes to their drink of choice, so I like to maintain a well-stocked bar with different kinds of alcohol to keep everyone happy.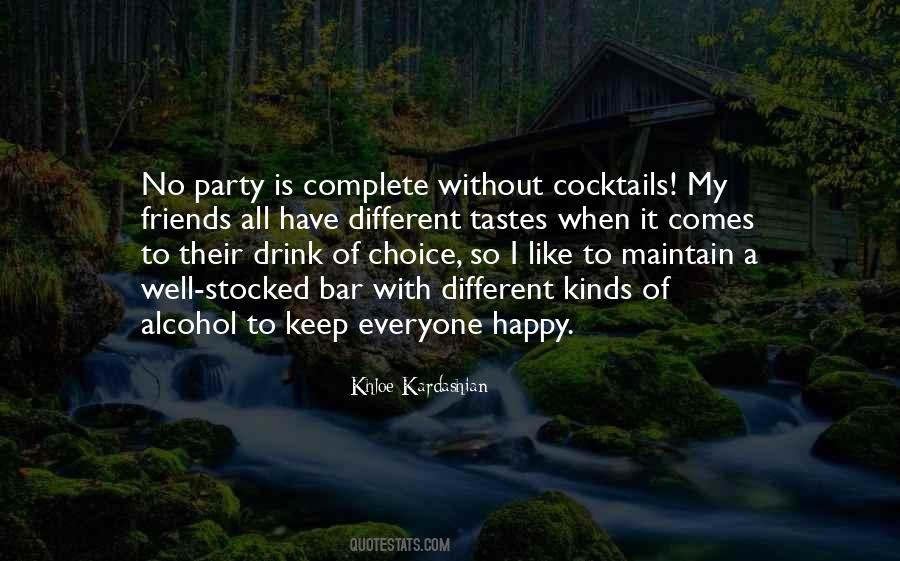 #30. We recorded Star Climbing over a three-year period between our studios, working on songs and lyrics until we felt like we had found the albums direction. It is our most distinctive album to date, combining all our different tastes and styles into one.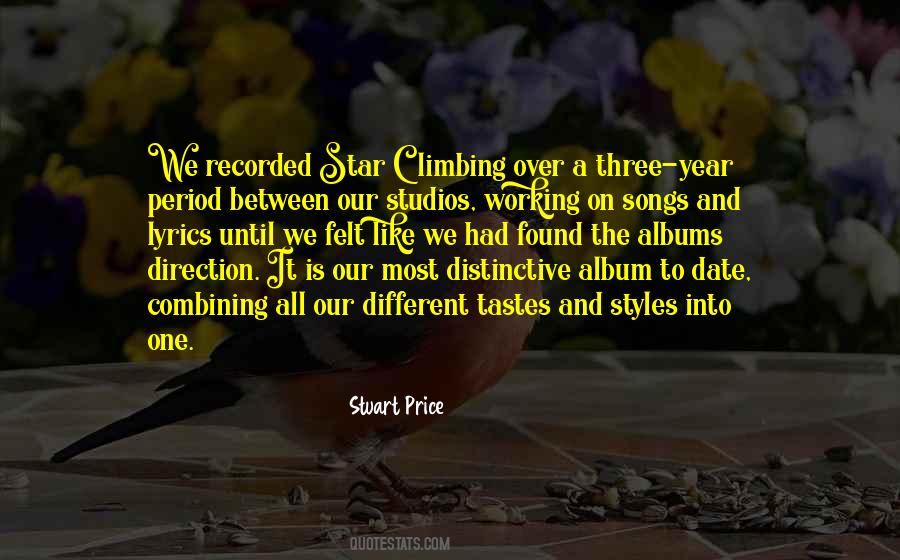 #31. Everyone has their different tastes in regards to power, just like everyone has their different tastes for food or sex. My bread and butter is feeling like my mind and my ideas are shaping the world around me, which is of course why I bother writing the blog.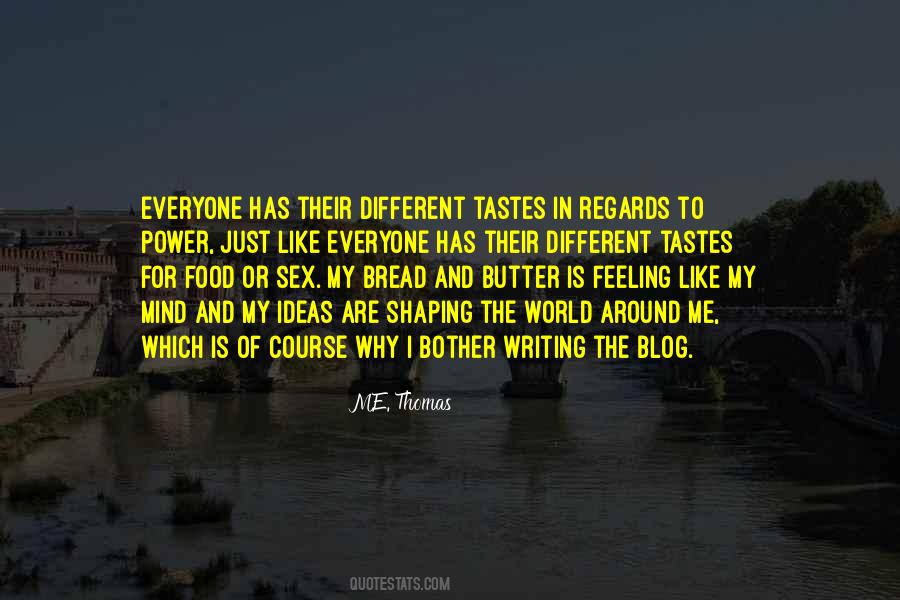 #32. Men of different tastes have different pursuits.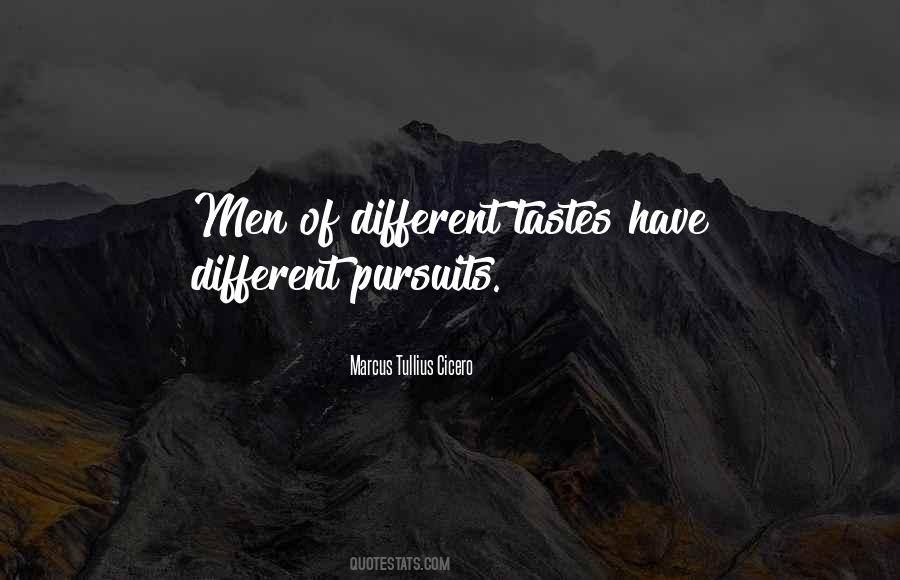 #33. We all have our tastes and our type ... [But] for me to say 'You're beautiful', I can only say that to my girlfriend. The word 'beautiful' has such a different caliber than any other word out there, like sexy, hot, cute.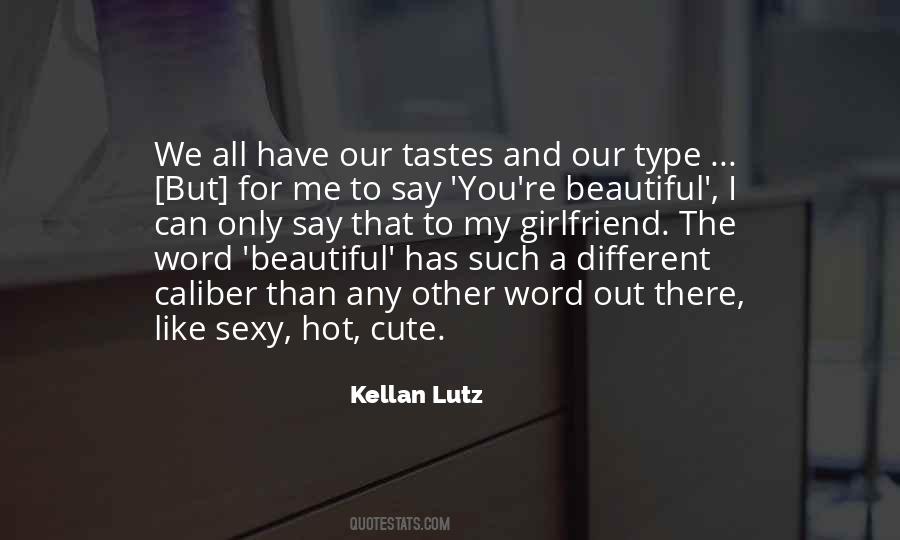 #34. Tastes are varied, man, so much in this music world. Look, I adore the bands that I adore. On the flipside, as much as you love a 100 different genres of bands, there are another 100 I can easily say I dislike, too.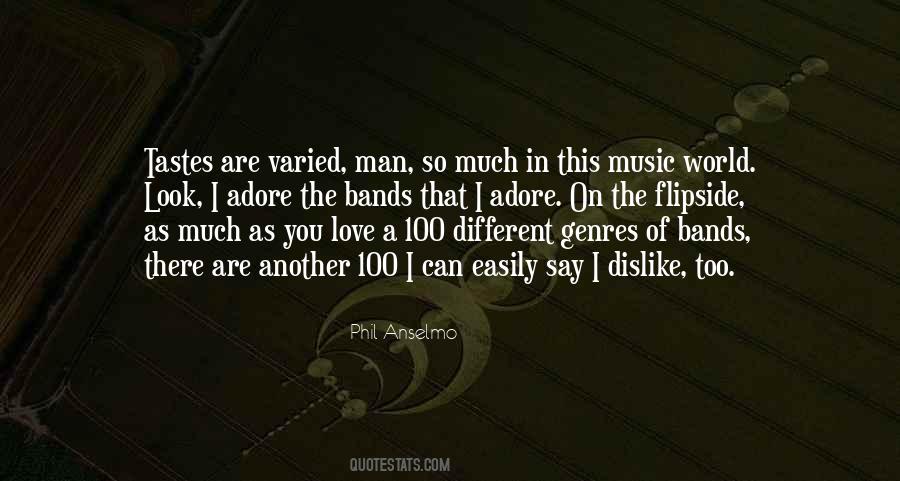 #35. My mother still has a three-step system to eating candy corn. First she eats the white tip, then the orange middle, then the yellow end. She swears each segment tastes different.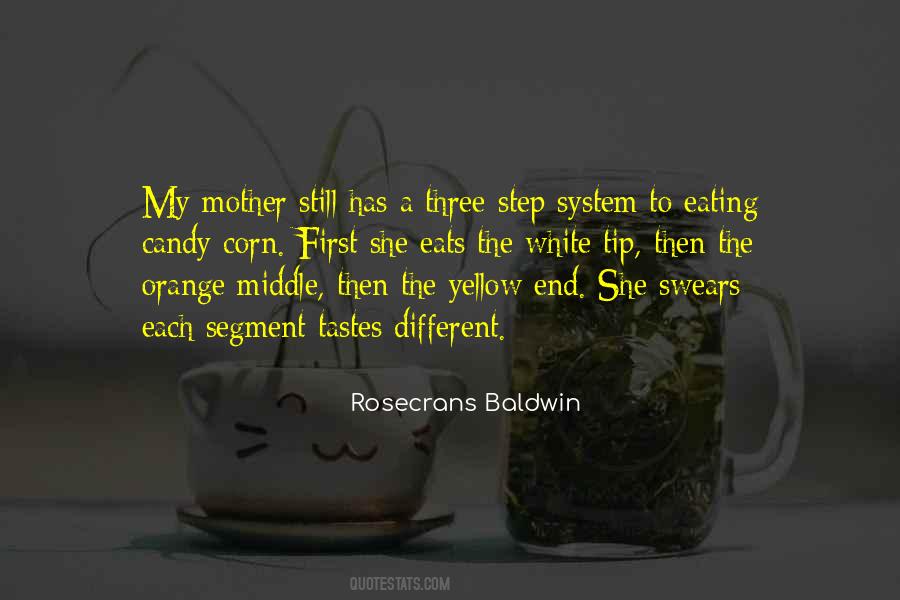 #36. Their behaviour exemplified two different sides of life, in spite of some outward similarity in their tastes.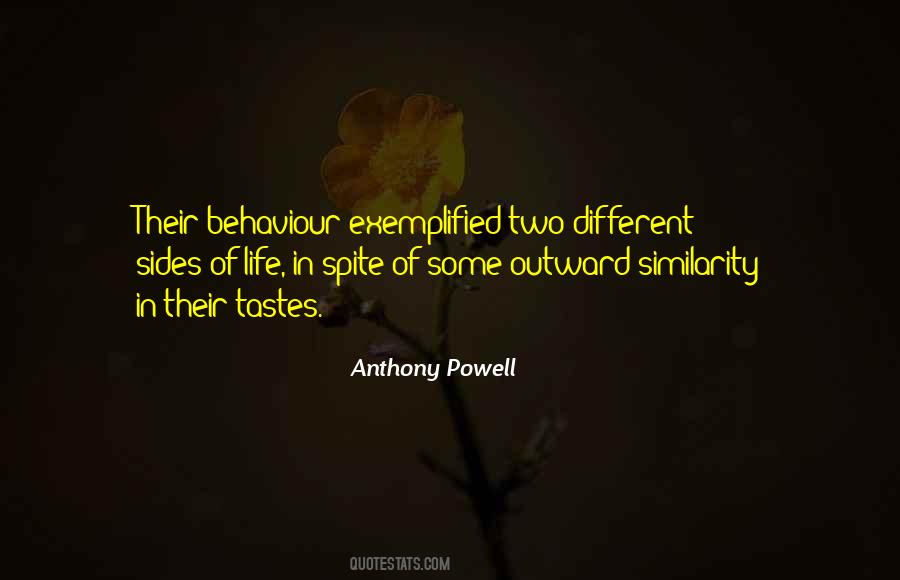 #37. Desiring things widely different for their various tastes.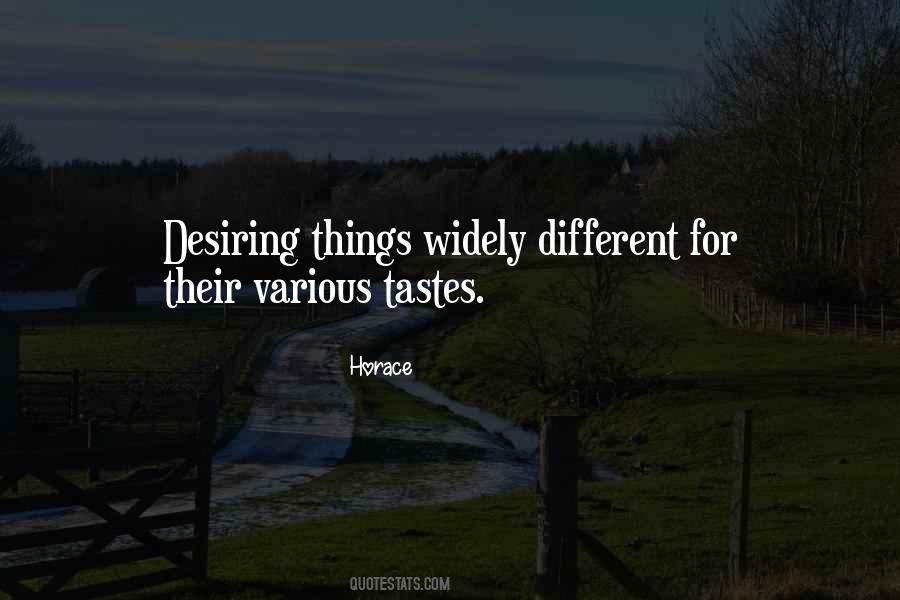 #38. The movie has to be going somewhere. Other than that, you want it to be entertaining, but people usually disagree on what entertaining is and everybody has different tastes.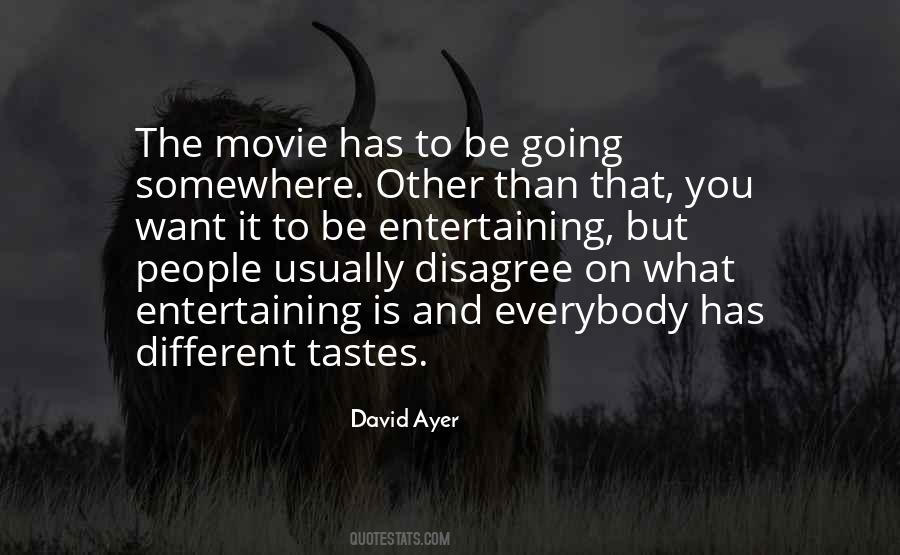 #39. The idea of devoting two years of my life to making a corporate product that looks and smells and tastes like a lot of other things out there with just a different trademark character is a bore.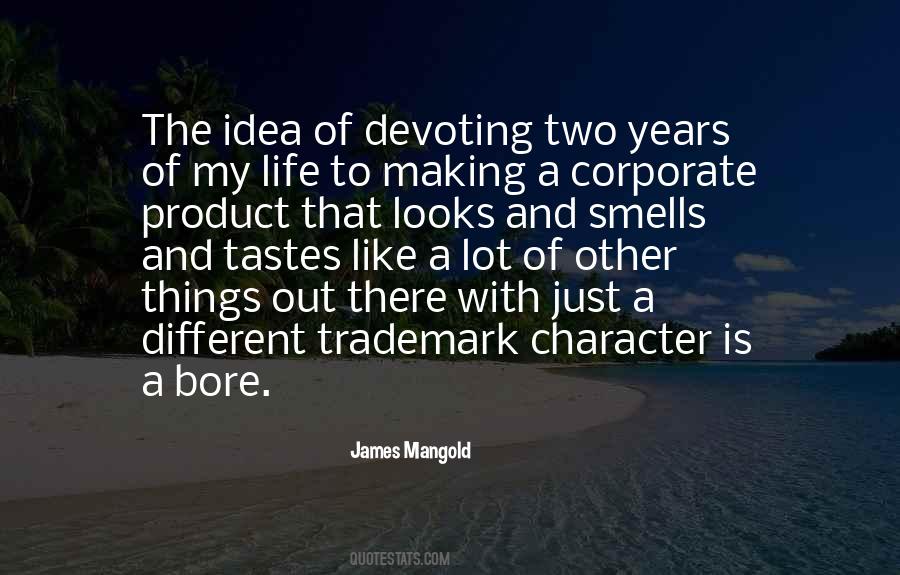 #40. I have pretty ecumenical tastes. I'm interested in a lot of different kinds of music, so I don't listen with a jaundiced ear to music because it's in a certain category, whether it's country or opera or hip-hop or bebop or whatever it is.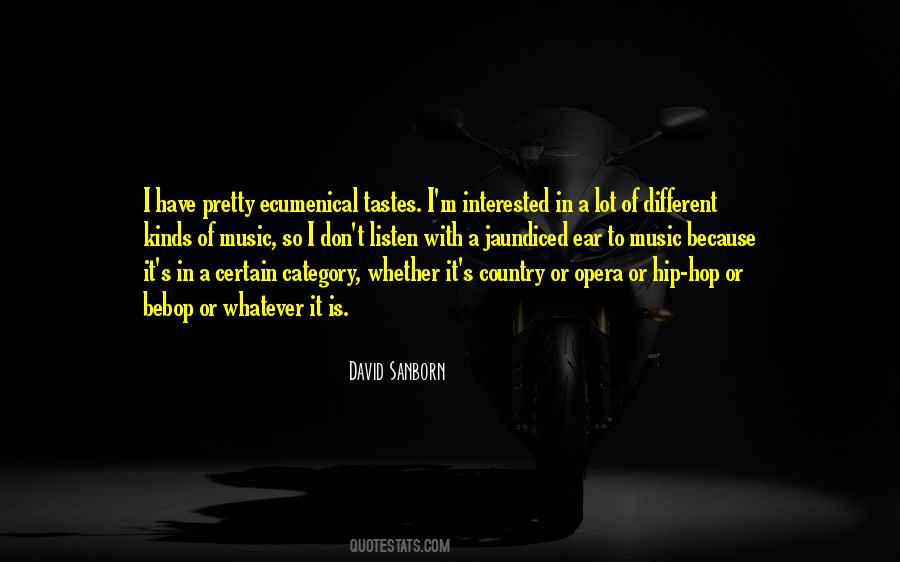 Famous Authors
Popular Topics