List of top 14 famous quotes and sayings about data storage to read and share with friends on your Facebook, Twitter, blogs.
Top 14 Quotes About Data Storage
#1. As I noted in my article "Comparing LTO-6 to Scale-Out Storage for Long-Term Retention," in these situations tape is an ideal storage type. Data on tape can still be automatically scanned for durability and it certainly meets the cost-effectiveness requirements.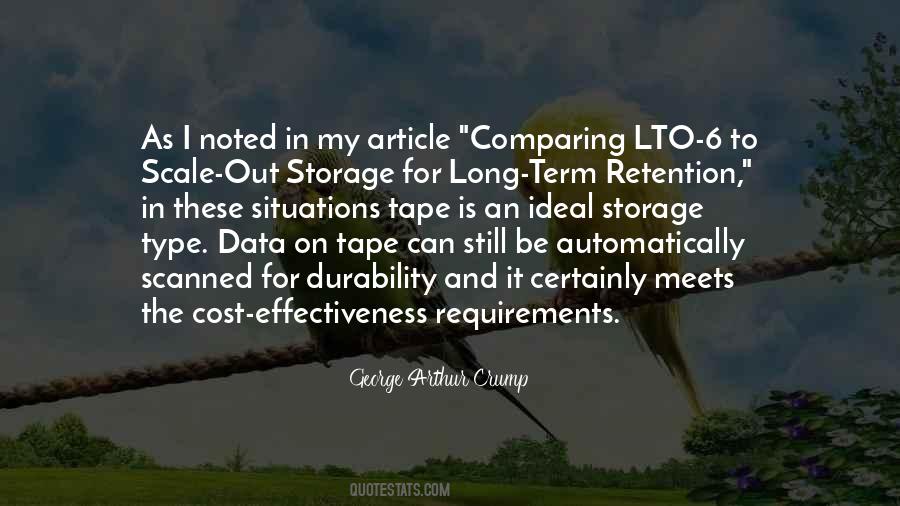 #2. Daily life is an ongoing adaptation process of imprinting our memory's storage center with useful data and the ceaseless expurgation of undesirable facts, exfoliation of destructive thoughts, and weeding out annoying emotional quirks that seemingly sprout out of thin air.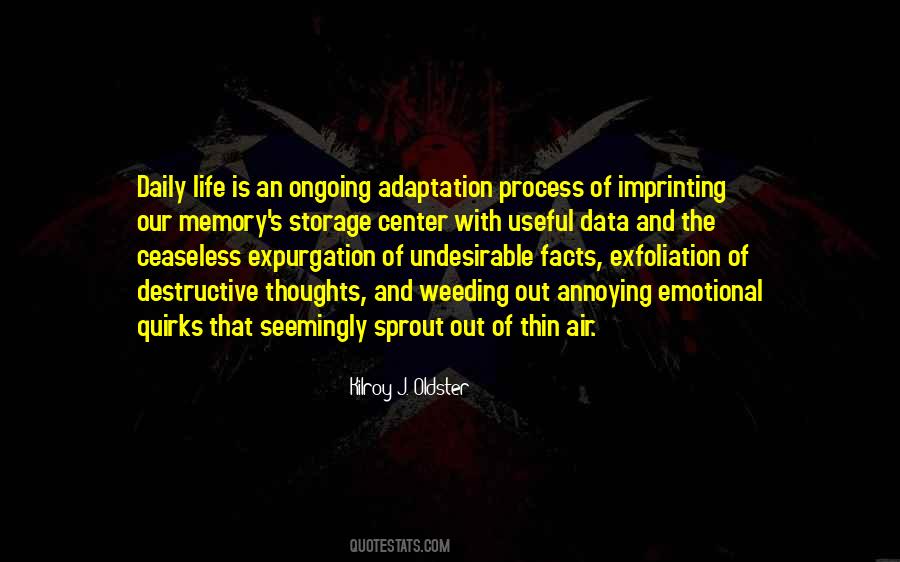 #3. Then the vulture swooped down and away, racing the LeTort spring to the Conodoguinet Creek from there to the Susquehanna river and from there to the sea. Same river my ancestors took to reach the places where they hunted and farmed and buried their dead.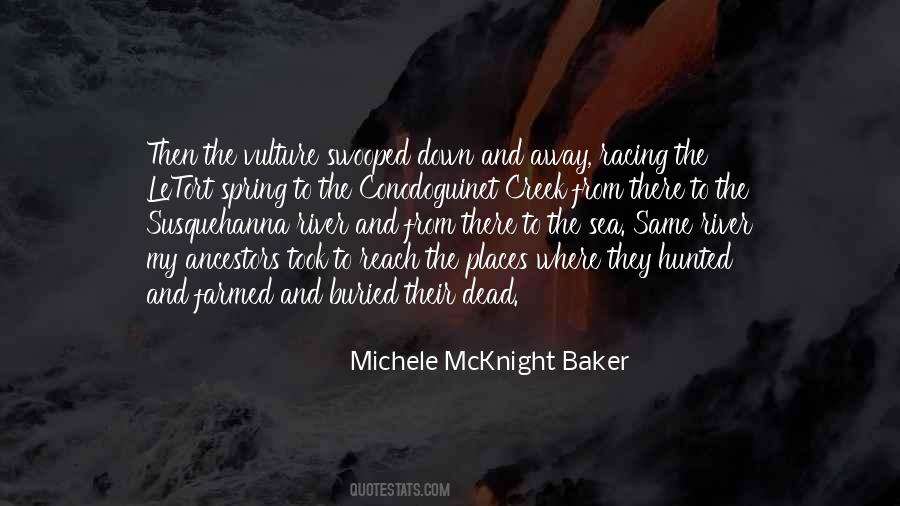 #4. I've always shied away from online data storage. I don't even use my employers' network drives for anything sensitive. I want to control access myself.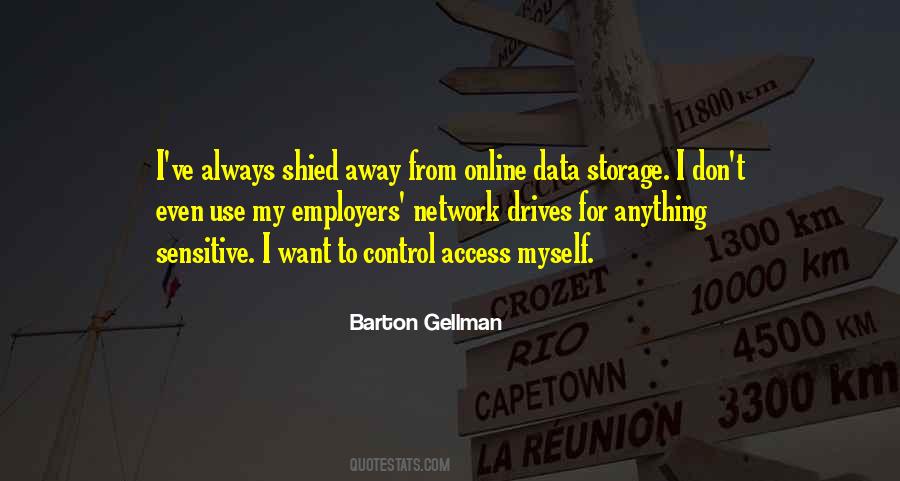 #5. I don't expect success. I prepare for it.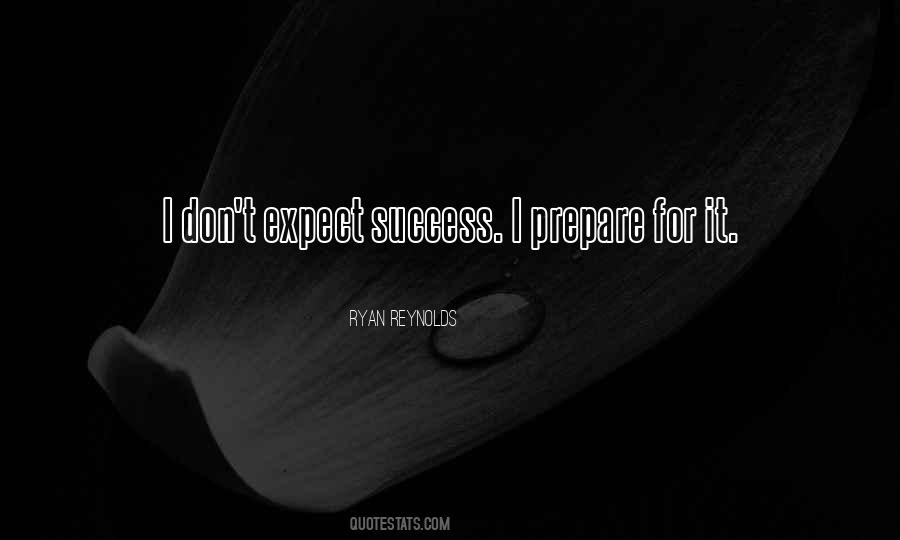 #6. I'm sure, the highest capacity of storage device, will not enough to record all our stories; because, everytime with you is very valuable data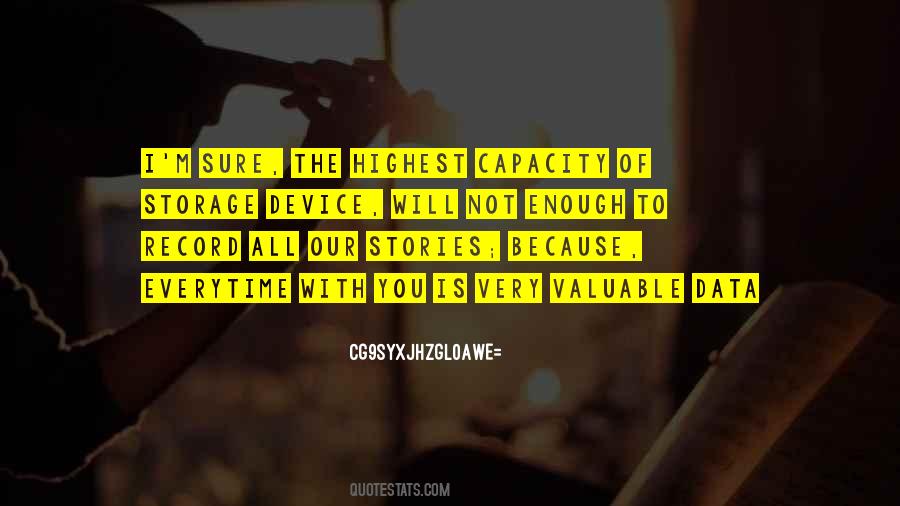 #7. To know we are being spied on by our own government, and to have someone else's government collaborating on that, to know that data storage is so cheap your information can be kept for years and used to create any kind of story, to me that's a grave attack on human rights.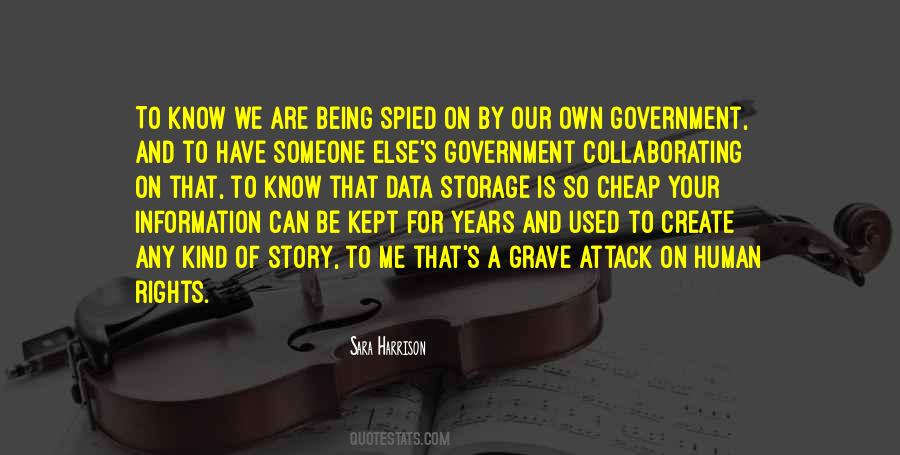 #8. Sometimes I think I should get another job, and do this only for its own purpose. It's important to separate creative expression from making money.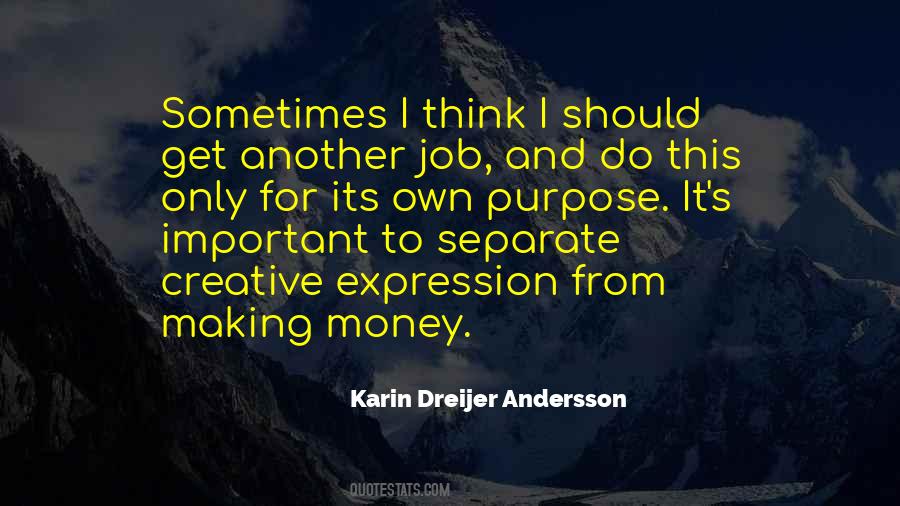 #9. Eric Schmidt likes to point out that if you recorded all human communication from the dawn of time to 2003, it takes up about five billion gigabytes of storage space. Now were creating that much data every two days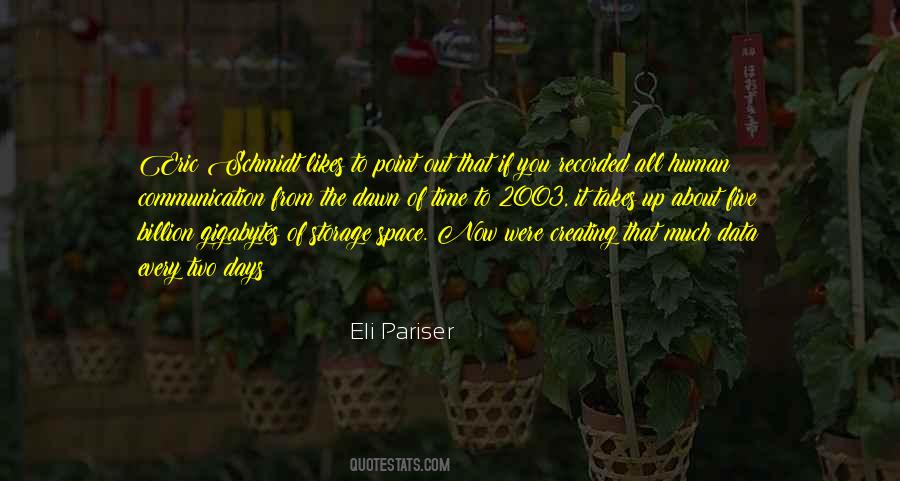 #10. Nobody, said Humboldt, had a destiny. One simply decided to feign one until one came to believe in it oneself. But so many things didn't fit in with it, one had to really force oneself.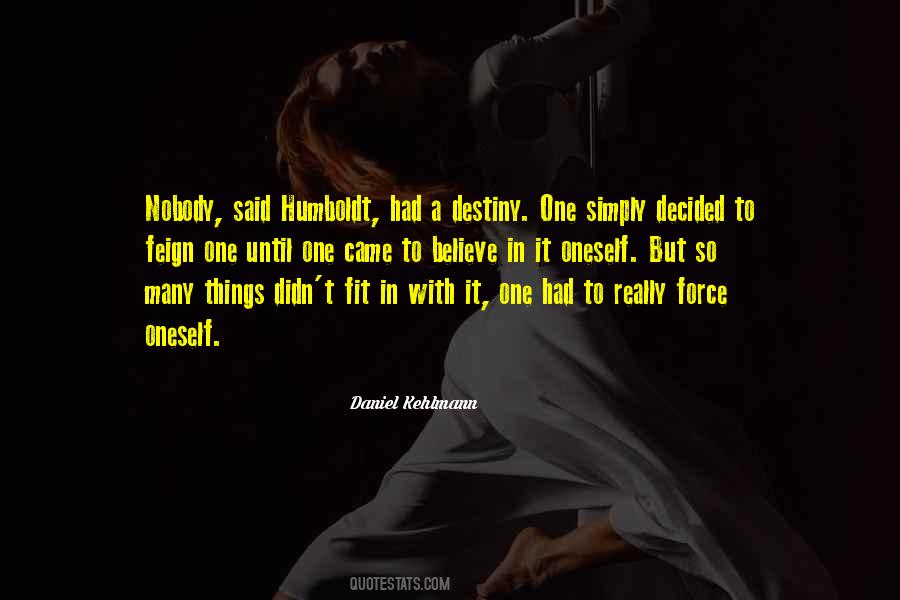 #11. That iPhone sitting in your pocket is the exact equivalent of a Cray XMP supercomputer from twenty years ago that used to cost ten million dollars. It's got the same operating system software, the same processing speed, the same data storage, compressed down to a six-hundred-dollar device.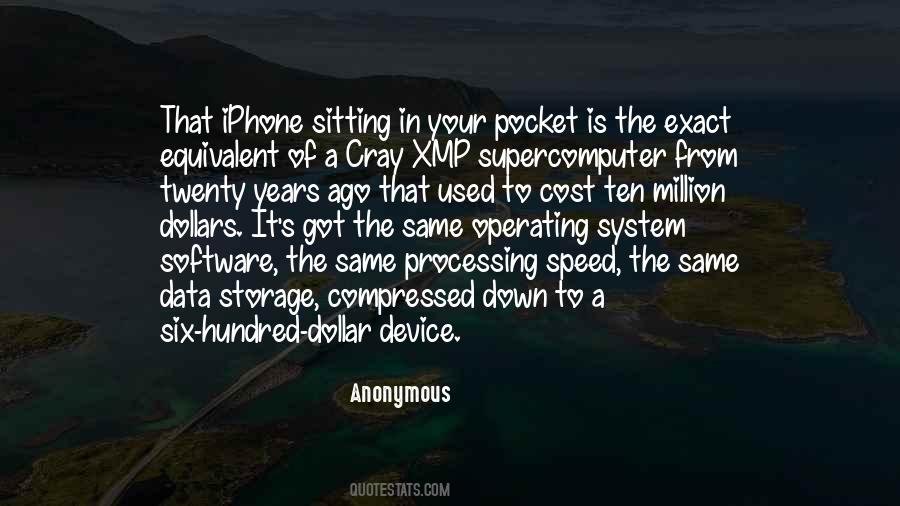 #12. The brain is the largest data store facility to ever exist, even exceeding the storage capacity of a man's testicles (yes, if you are a man you can be proud of your pair, as they store more data than any computer). The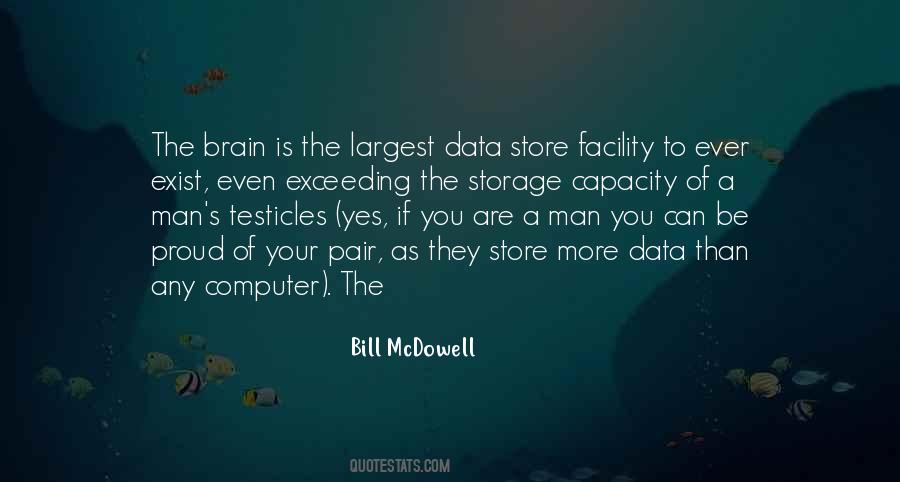 #13. I think that when you look at a guy like Luke Harper you can see that he does in fact smell.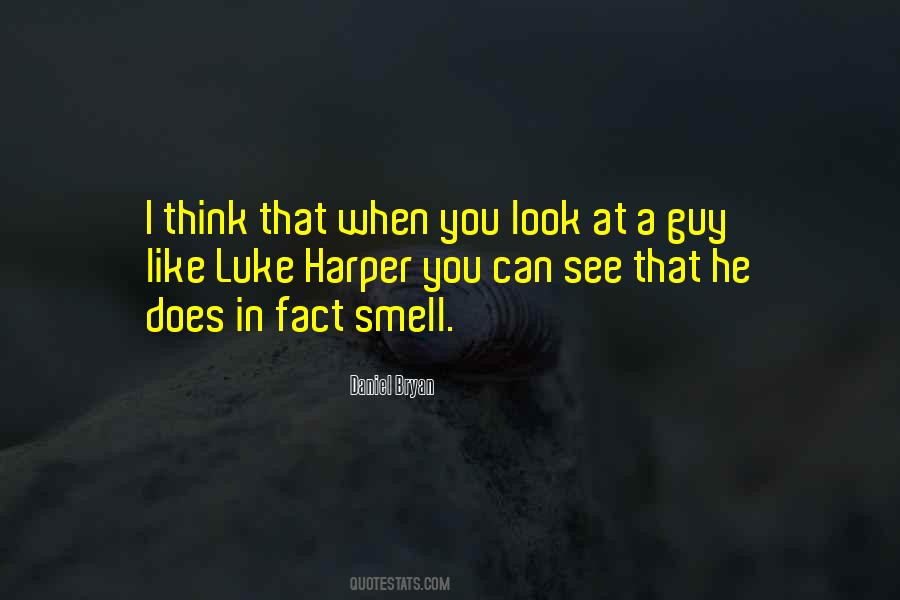 #14. I've never fit in in any music world. I've always been an outsider. I mean, the fact that I live in Indiana - I live in a fly-over state. I'm not running away from anything, that's the problem. Most people go to cities because they don't like where they come from.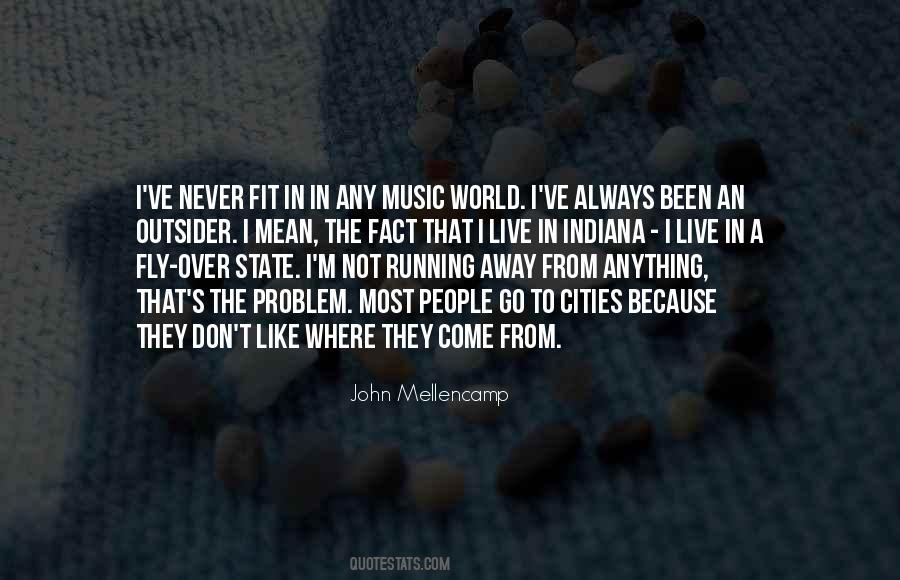 Famous Authors
Popular Topics