Crony Capitalism Famous Quotes & Sayings
List of top 23 famous quotes and sayings about crony capitalism to read and share with friends on your Facebook, Twitter, blogs.
Top 23 Quotes About Crony Capitalism
#1. We do live in an environment of crony capitalism, and the main reason we do is that loopholes are for sale, and both parties have their hands out through those loopholes. - Author: Gary Johnson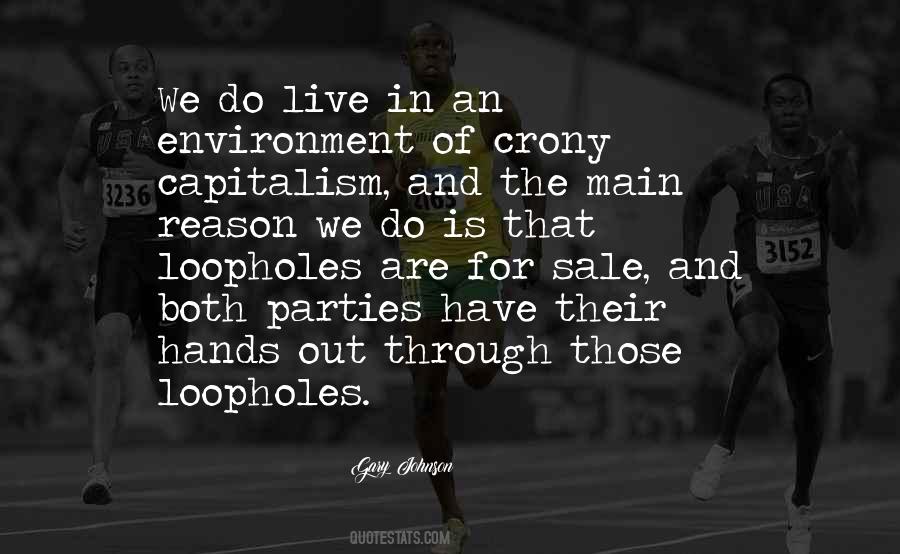 #2. The Power Poker lottery would be won by a person having no ties to any Chicago street gangs or terrorists - Joe Normal. - Author: Ridley Pearson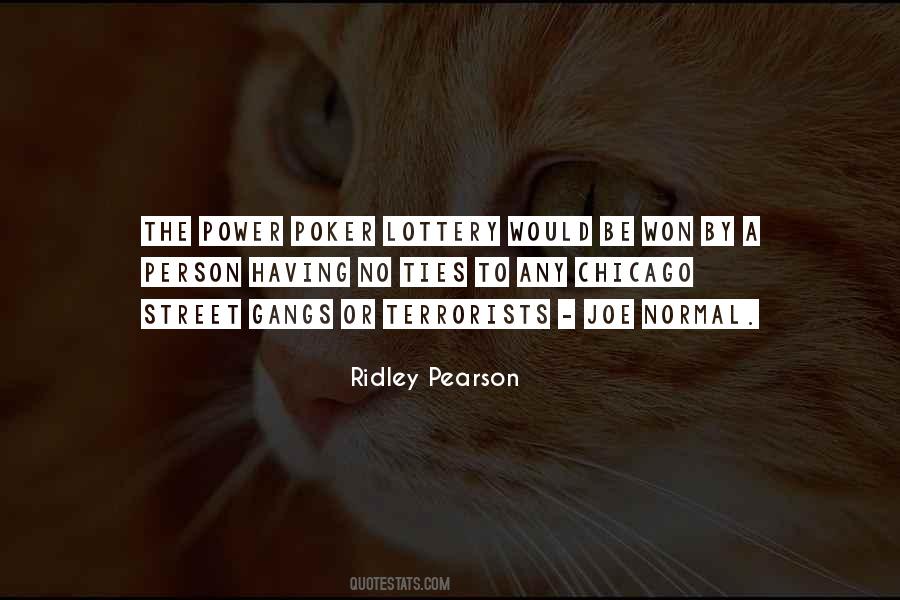 #3. Crony capitalism is essentially a condition in which ... public officials are giving favours to people in the private sector in payment of political favours. - Author: Alan Greenspan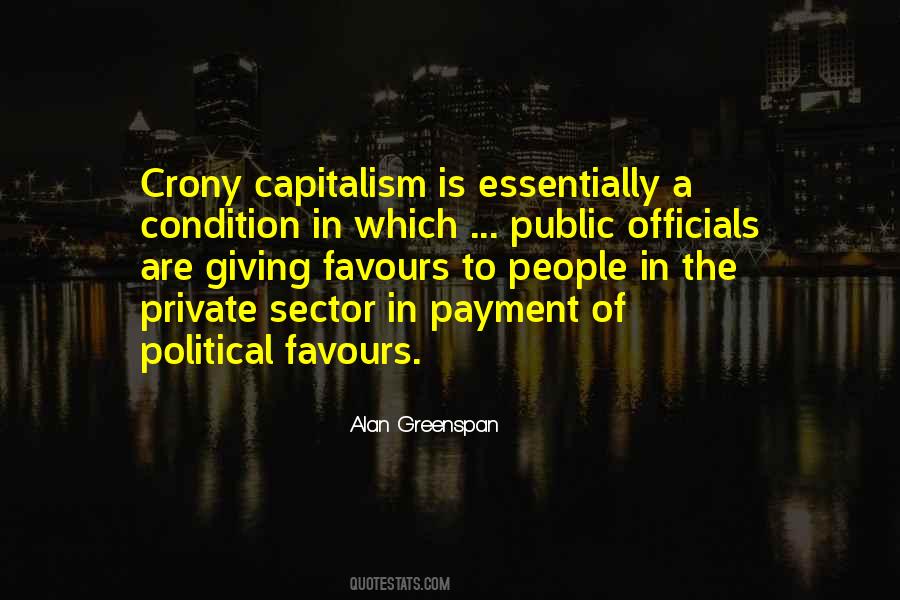 #4. Crony capitalism is much easier than competing in an open market. But it erodes our overall standard of living and stifles entrepreneurs by rewarding the politically favored rather than those who provide what consumers want. - Author: Charles Koch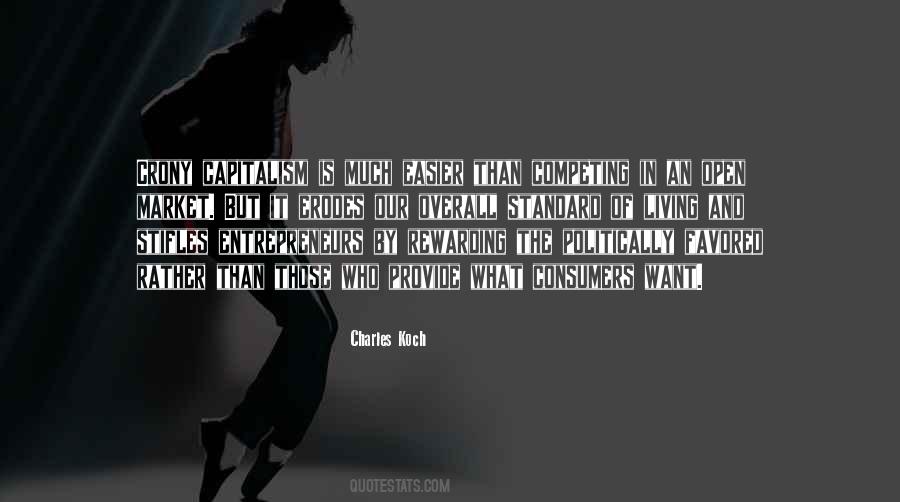 #5. I am running to fix the economy, restore the constitutional system of checks and balances and to end this game of crony capitalism by the ruling class in Washington. - Author: Dave Brat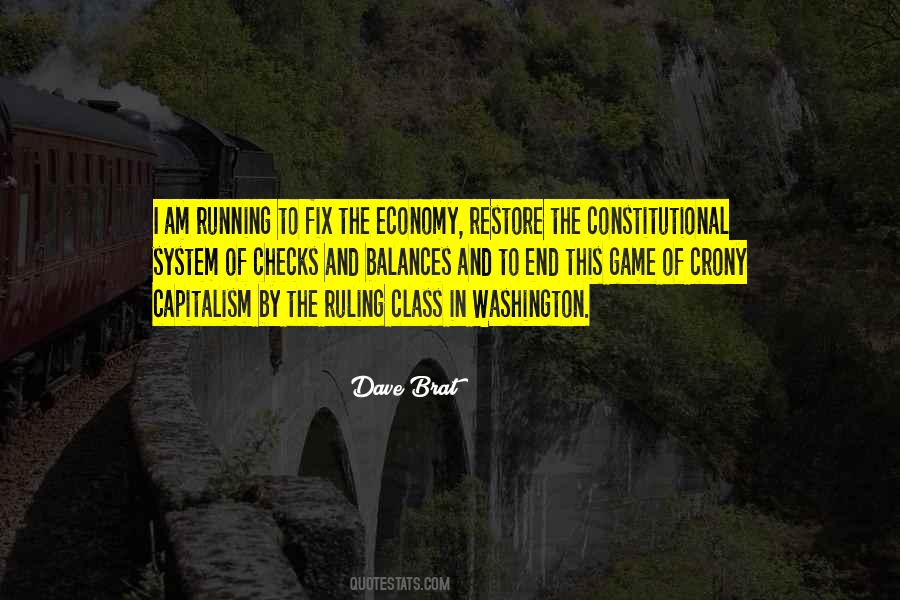 #6. Sometimes people don't notice the things others do for them until they stop doing them. - Author: John Spence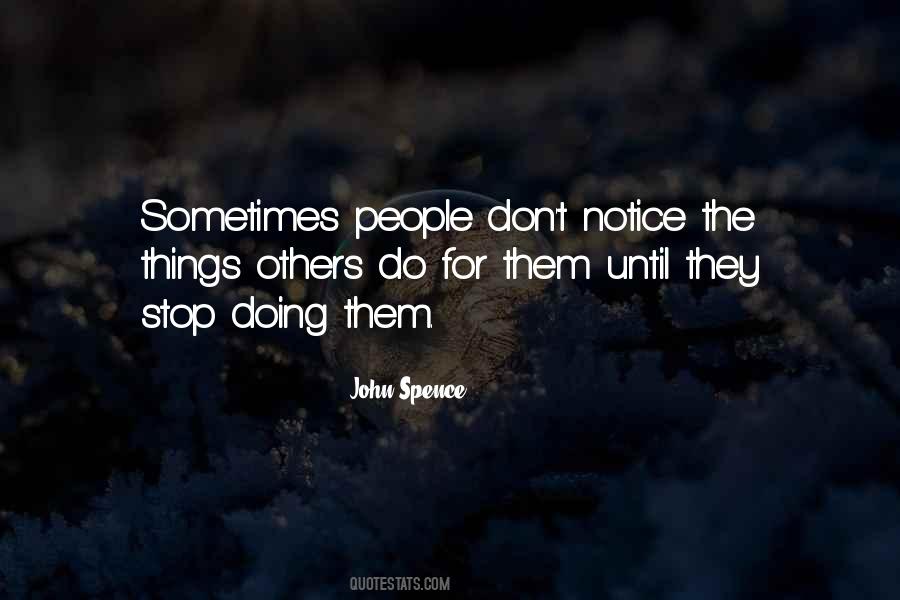 #7. Crony capitalism is not capitalism - it is cronyism. - Author: Rupert Murdoch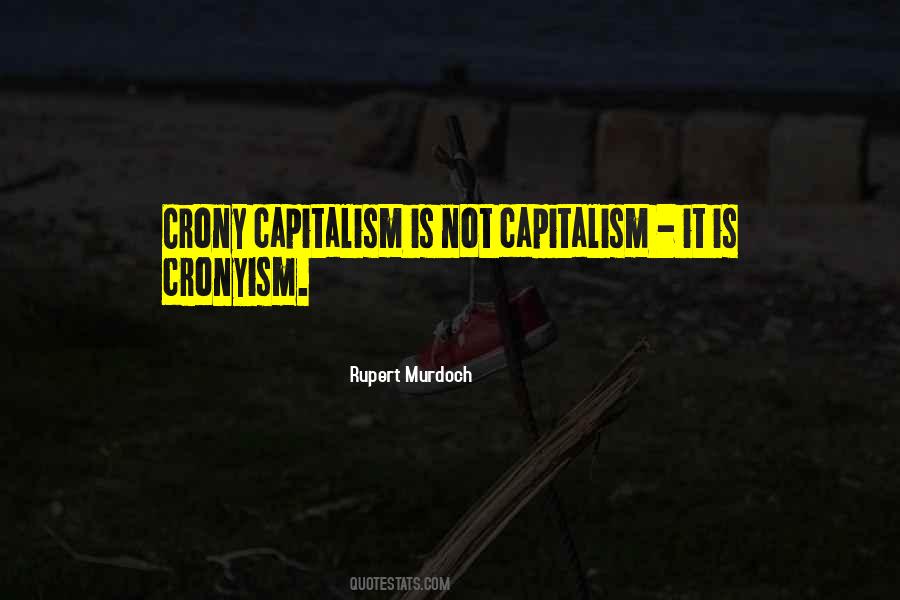 #8. I was a stage actor for 20 years or so; I was leading men in classical things. 'Shakespeare,' you know. And now, I never play leading men. I'm that kamikaze comic that comes from the left, turns the table over, and leaves, or the hyper-intelligent yuppie scumbag if it's a drama. - Author: John Michael Higgins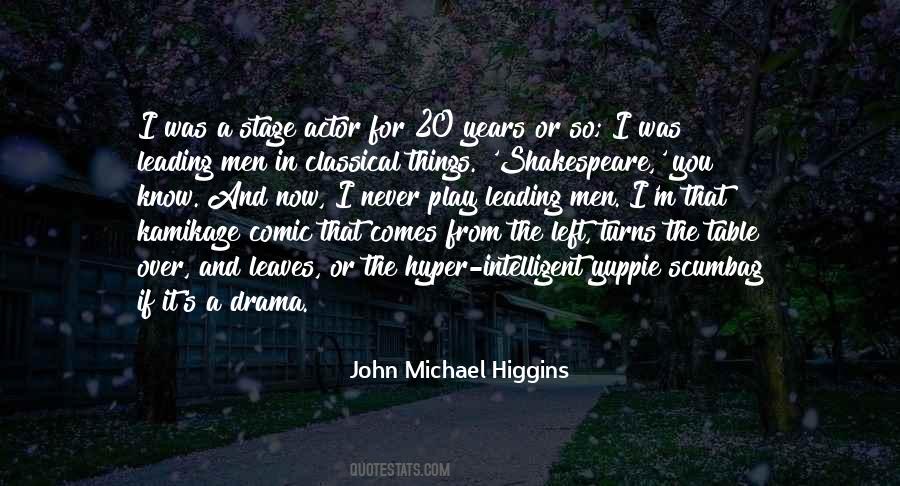 #9. Rent-seeking crony capitalism with a strong incumbency bias. If we had a good - Author: Brink Lindsey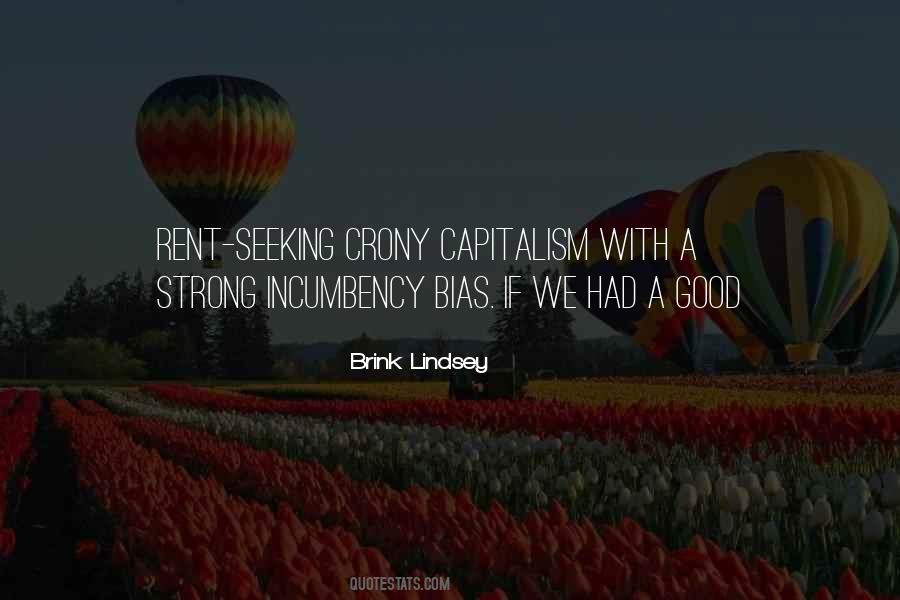 #10. The kind of capitalism I hate most is crony capitalism, the friends who decide. These are things which should be killed in Russia. - Author: Anatoly Chubais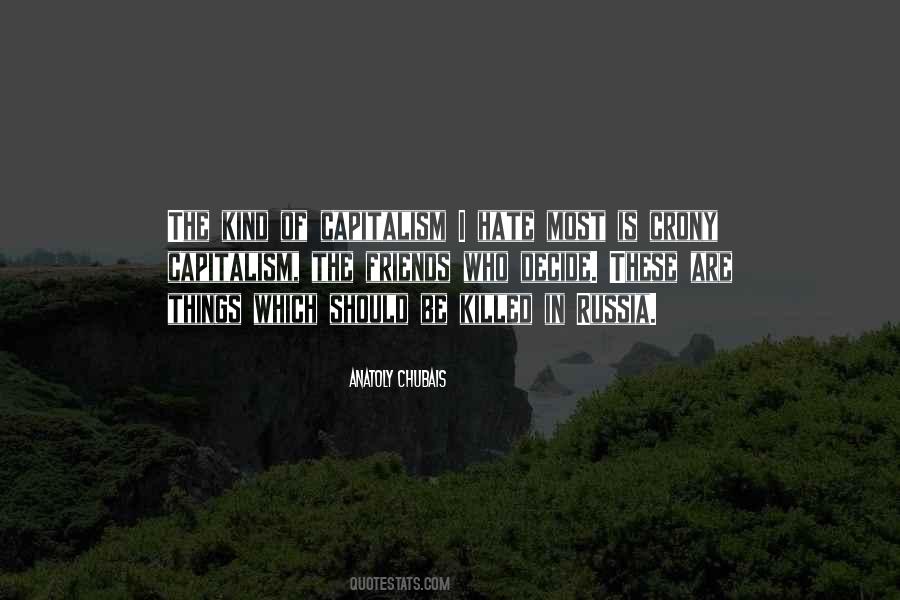 #11. No one is safe from Mattera's hard-hitting, meticulously reported, and genuinely funny investigative journalism. CRAPITALISM blows the lid off crony capitalism. - Author: Monica Crowley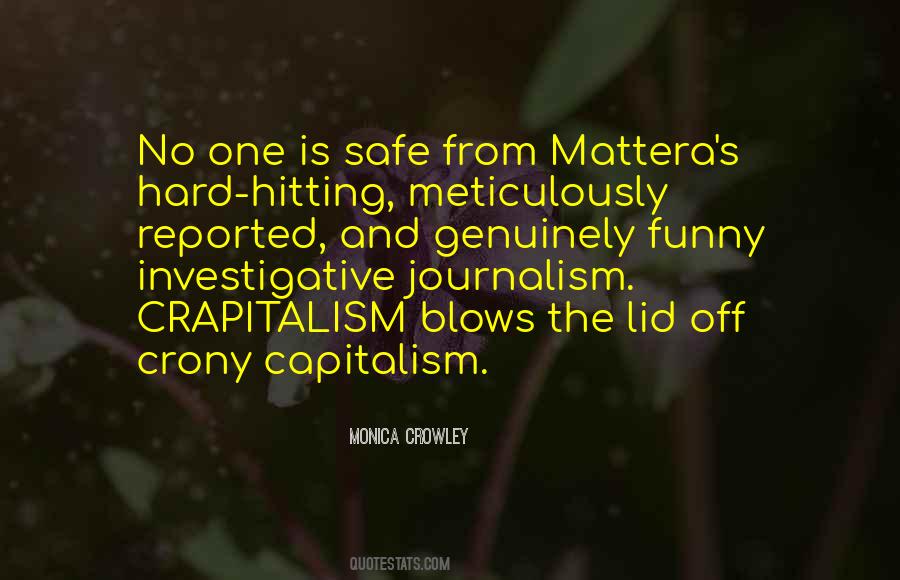 #12. Every economy exists, no matter what the level of democracy, has elements of crony capitalism. It's - given human nature and given the democratic structures, which we all, I assume, adhere to, that is an inevitable consequence. - Author: Alan Greenspan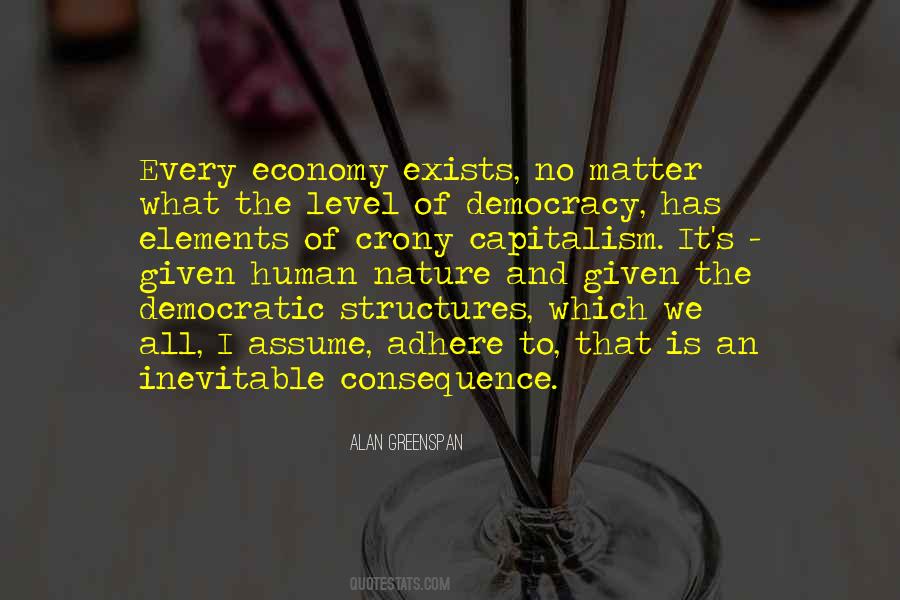 #13. The truth is, Hillary Clinton's ideas create more income inequality. Why? Because bigger government creates crony capitalism. When you have a 70,000 page tax code, you've got to be very wealthy, very powerful, very well connected to dig your way through that tax code. - Author: Carly Fiorina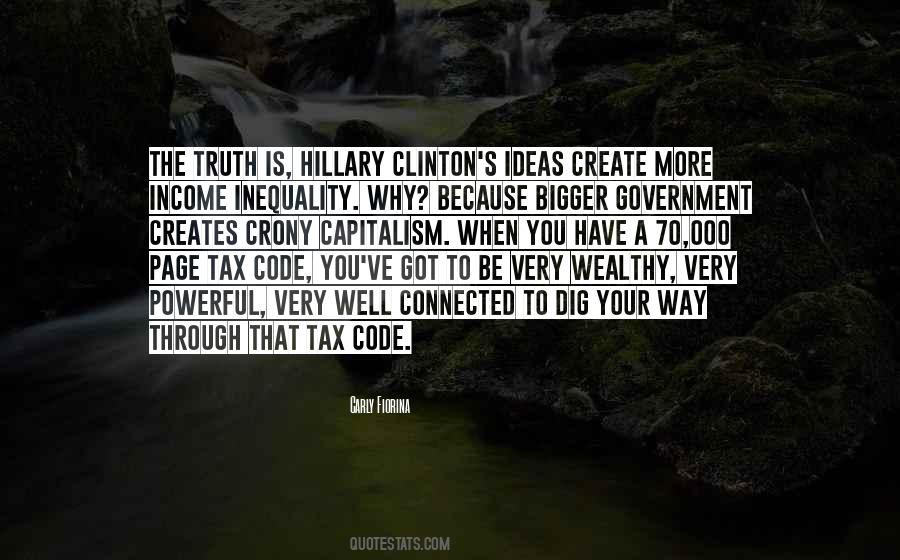 #14. Research has shown that children who play often both solitarily and socially become more creative and imaginative than those whose exposure to play and toys is limited. - Author: Brian Sutton-Smith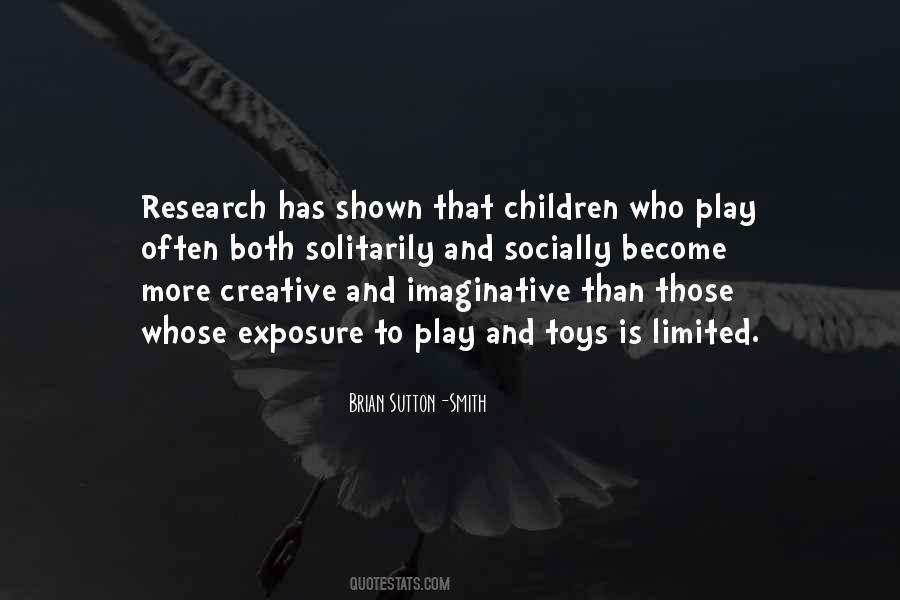 #15. Crony capitalism is alive and well: the big are bigger, the wealthy are getting wealthier because, with a very large powerful complicated government, which is what we have and which Democrats want more of, only the big, the powerful, the wealthy and the well connected can survive. - Author: Carly Fiorina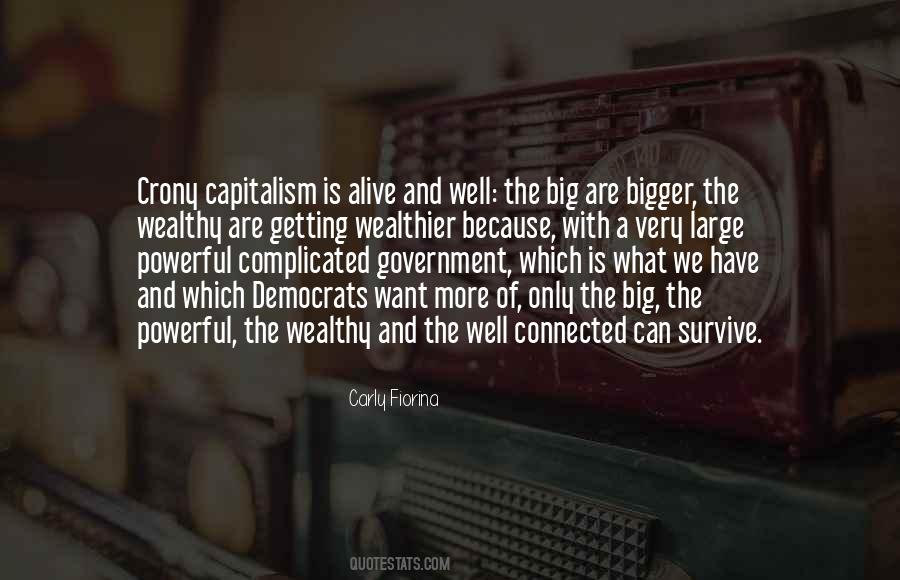 #16. People feel they are not participating in the decision-making process. Decisions are exclusive to those at the very top. You have grown up with crony capitalism and it creates ever more resentment. - Author: Sri Mulyani Indrawati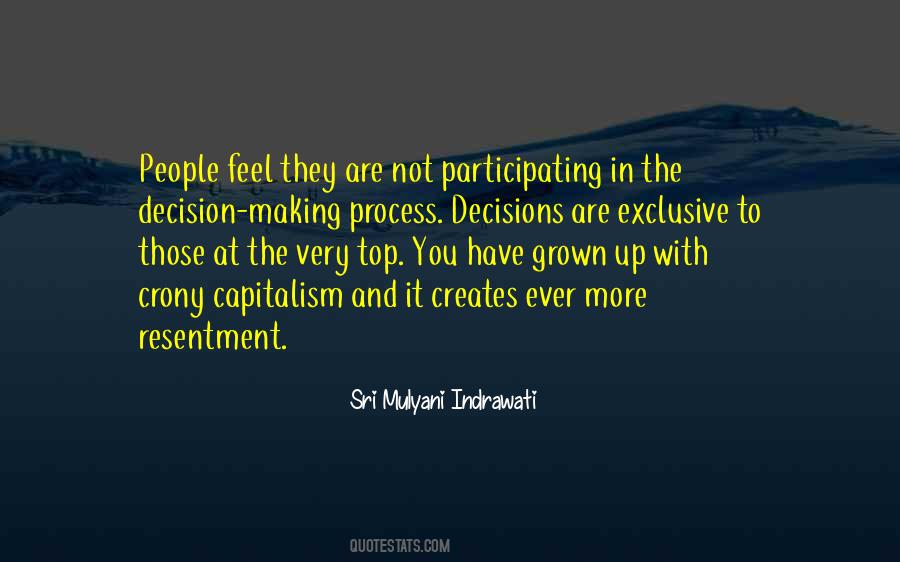 #17. The poppies might be wilted and trampled by the throng, but the memory of our fallen will live on and on and on. - Author: David J. Delaney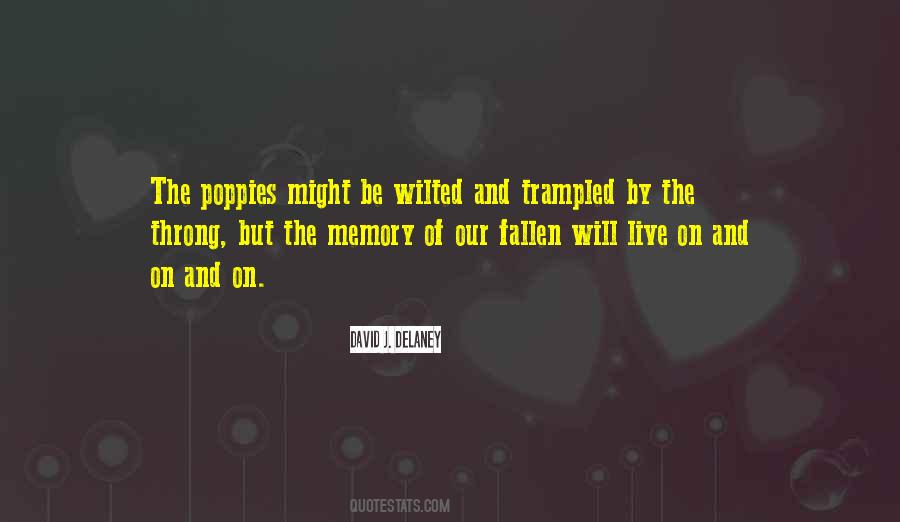 #18. He stops and looks at me. 'I'm here because of you. You're my priority. Your happiness, in some fucked way, is tuned in to mine. Get that through your thick skull. Would I like it any other way? Hell, yes, but I don't think that will be happening in my lifetime. - Author: Melina Marchetta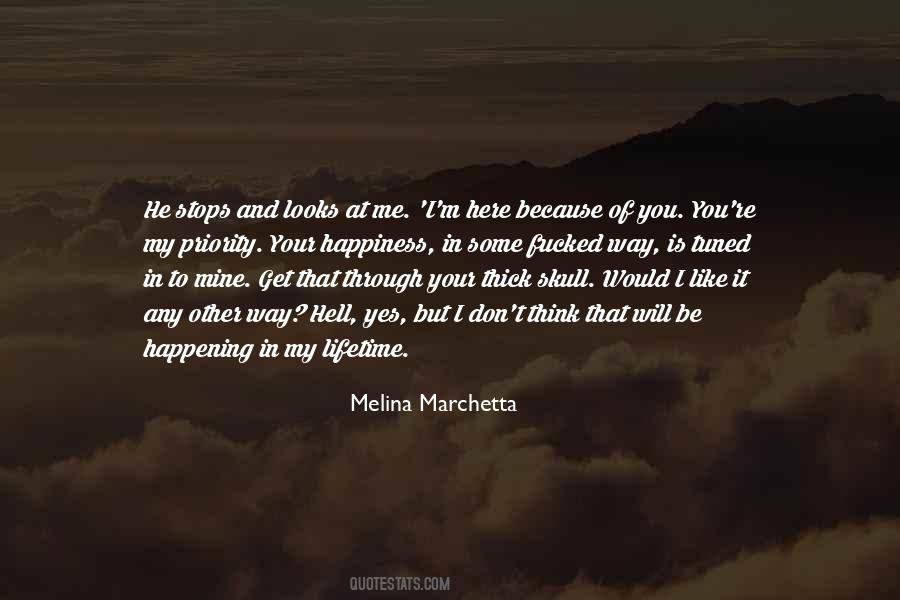 #19. We do not have free market capitalism in America; we have crony capitalism. There is a huge difference between free market capitalism that democratizes a country and makes us more efficient and prosperous and corporate crony capitalism. - Author: Robert F. Kennedy Jr.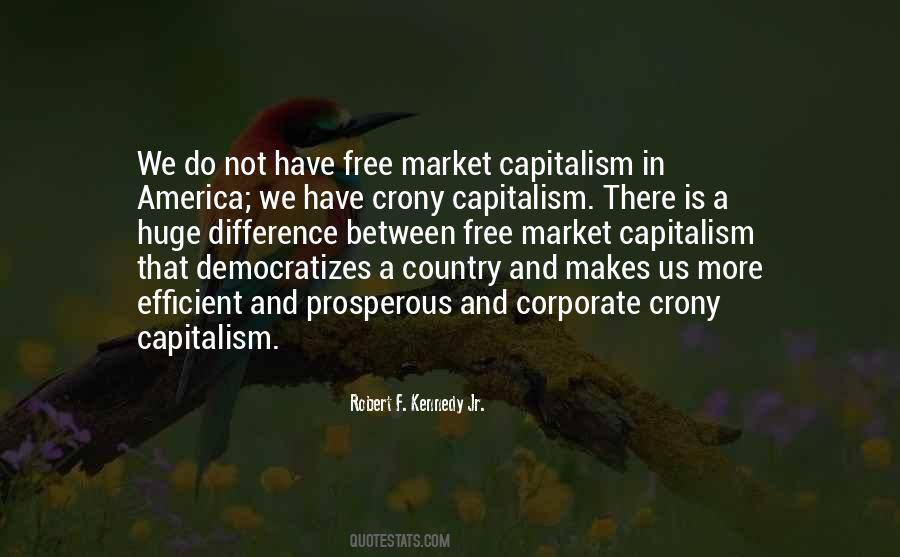 #20. What we do today has nothing to do with capitalism or socialism. It is a crony type of system that transfers money to the coffers of bureaucrats. - Author: Nassim Nicholas Taleb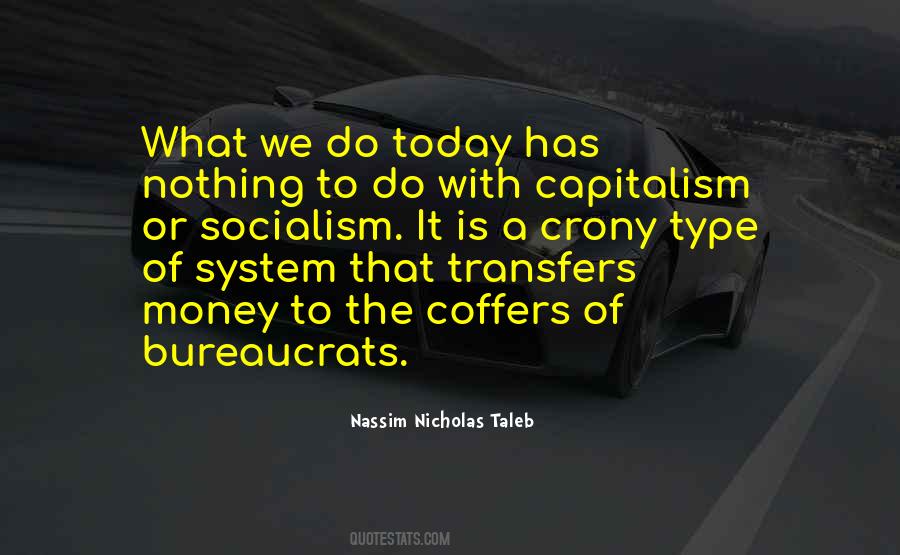 #21. We've become a little spoiled with menswear in particular because, of course, we've come off a period in the '70s and '80s when Armani, which is very soft, dominated menswear. And we've become obsessed with comfort. I actually don't like that. - Author: Tom Ford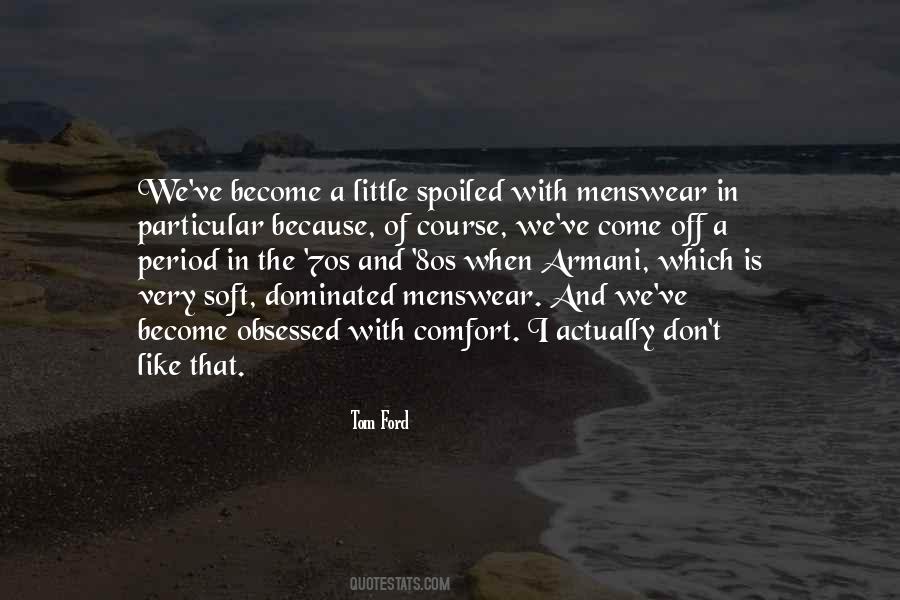 #22. Unless there is free and fair competition, there can't be healthy economic development. And what we have in Burma now is not an open-market economy that allows free and fair competition, but a form of colonialism makes a few people very, very wealthy. It's what you would crony capitalism. - Author: Aung San Suu Kyi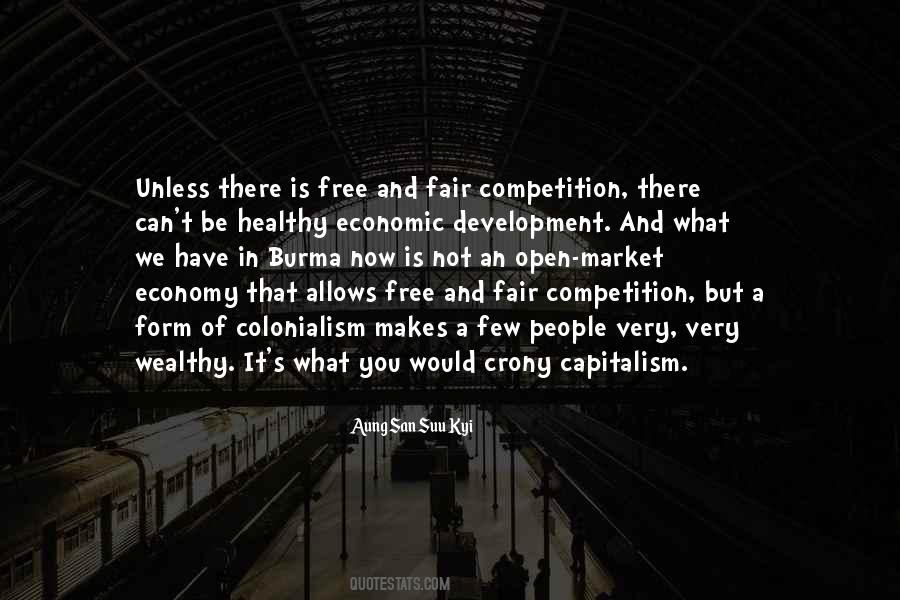 #23. Big-government economics breeds crony capitalism. It's corrupt, anything but neutral, and a barrier to broad participation in prosperity. - Author: Paul Ryan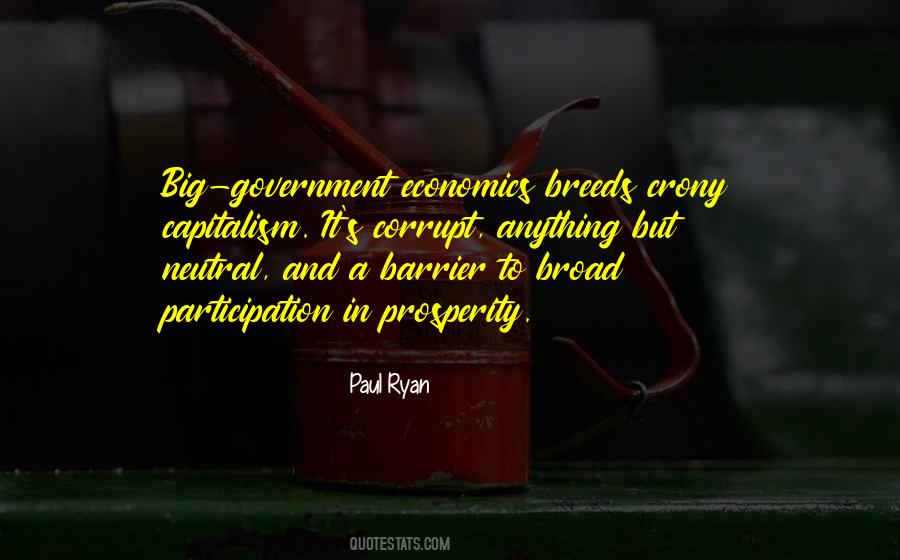 Famous Authors
Popular Topics