Courage Under Fire Famous Quotes & Sayings
List of top 33 famous quotes and sayings about courage under fire to read and share with friends on your Facebook, Twitter, blogs.
Top 33 Quotes About Courage Under Fire
#1. They say the only way you can truly kill a Celestra is by fire. I would gladly lend myself to the flames to peer down eternally over this sinful disgrace of a planet that houses cowards such as these. - Author: Addison Moore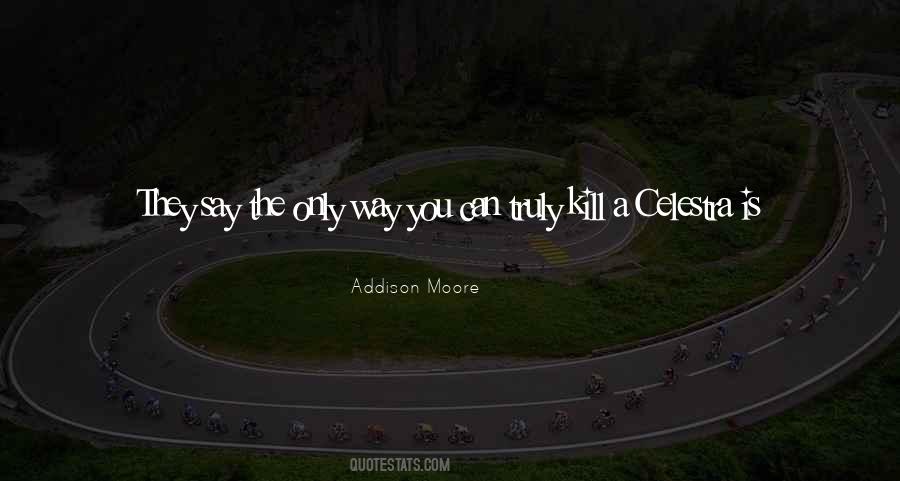 #2. Why tell me to be reasonable when you should be telling me to be courageous? [Arlana to Dave in The Battle for Halcyon] - Author: Peter Kazmaier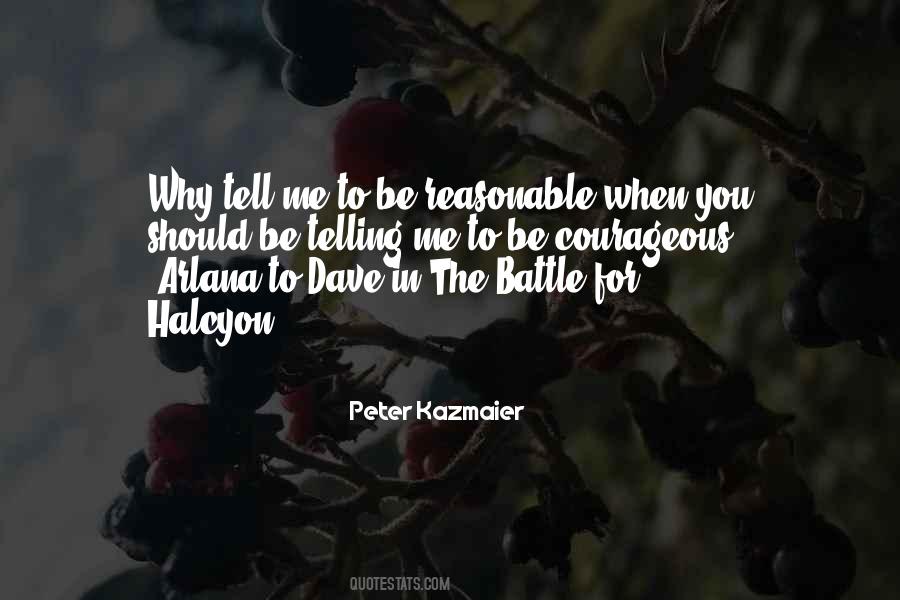 #3. Courage is fire, and bullying is smoke. - Author: Benjamin Disraeli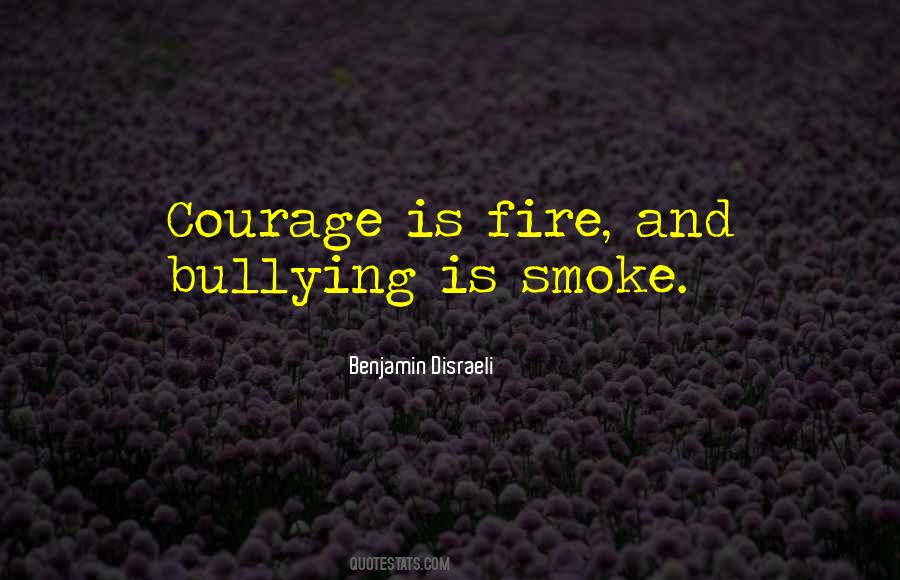 #4. If your knowledge of fire has been turned to certainty by words alone, then seek to be cooked by the fire itself. Don't abide in borrowed certainty. There is no real certainty until you burn; if you wish for this, sit down in the fire. - Author: Rumi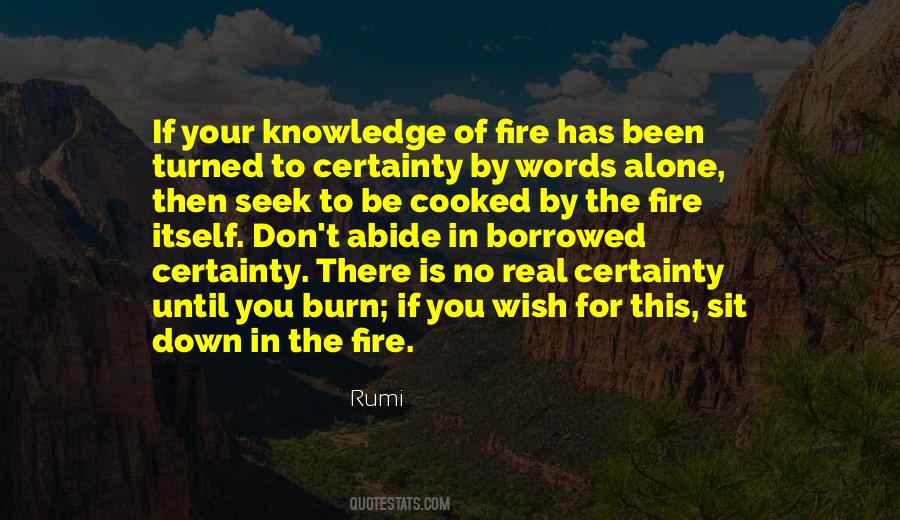 #5. My heart's made of gold
My soul is pure steel
Loved ones shall rise
Enemies will kneel
I soothe with water, attack with fire
For I am the master of my own empire. - Author: Sarah Brownlee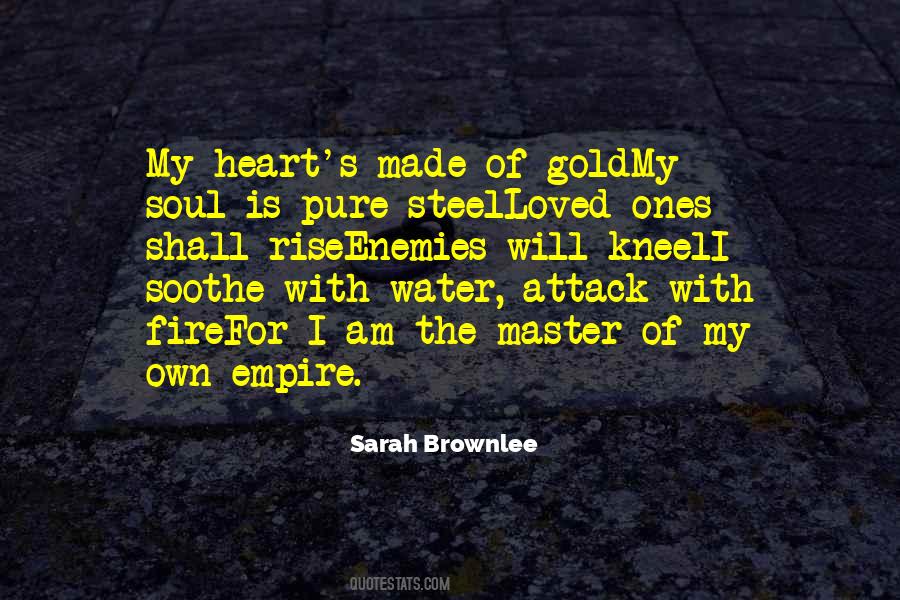 #6. You have a rare fire within you. The power to change things. The courage to act in the service of something greater than yourself. - Author: Moira Young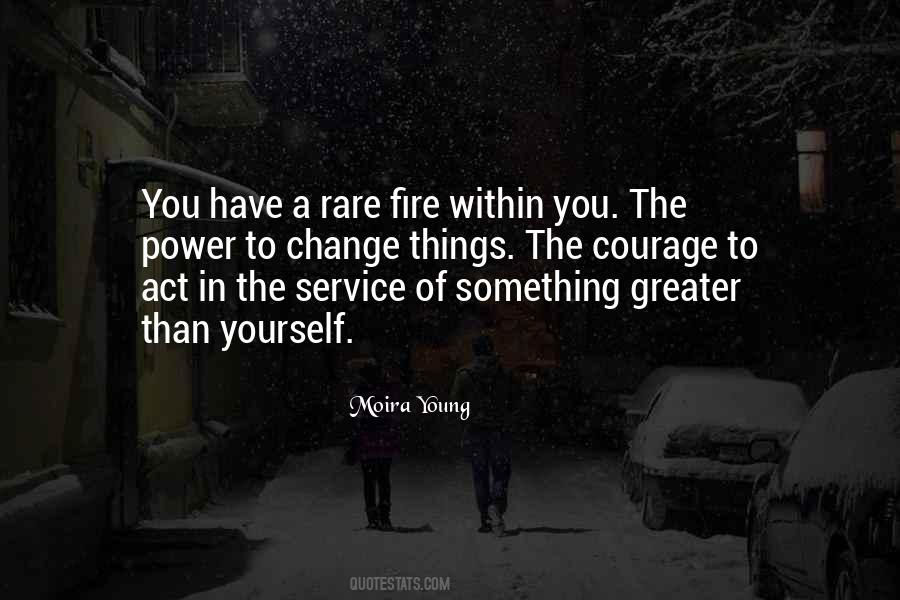 #7. Standing in the ring of fire, the eye of the storm, the vortex of pain and pressure is simultaneously the most vulnerable and most powerful place to be. Here we embody paradox. We stand our ground and surrender completely. Here we know the full power of the Feminine. - Author: Lucy H. Pearce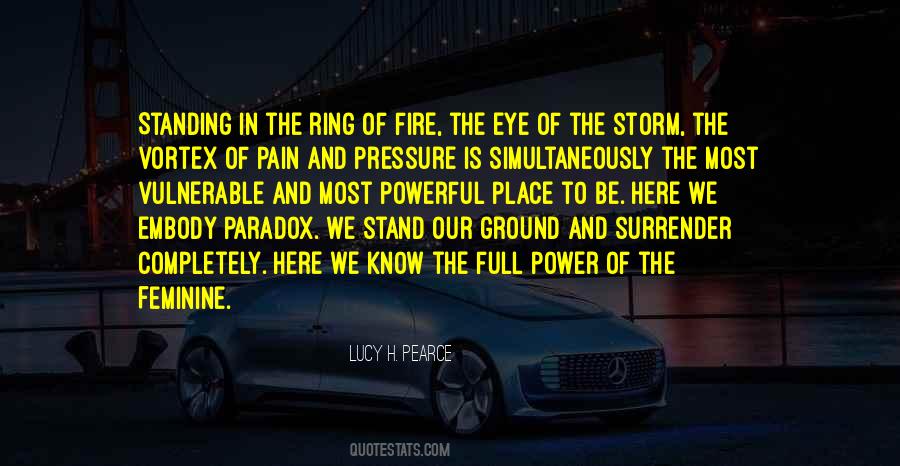 #8. Courage is like the diamond,
very brilliant; not changed by fire, capable of high polish, but except for the purpose of cutting hard bodies useless. - Author: Charles Caleb Colton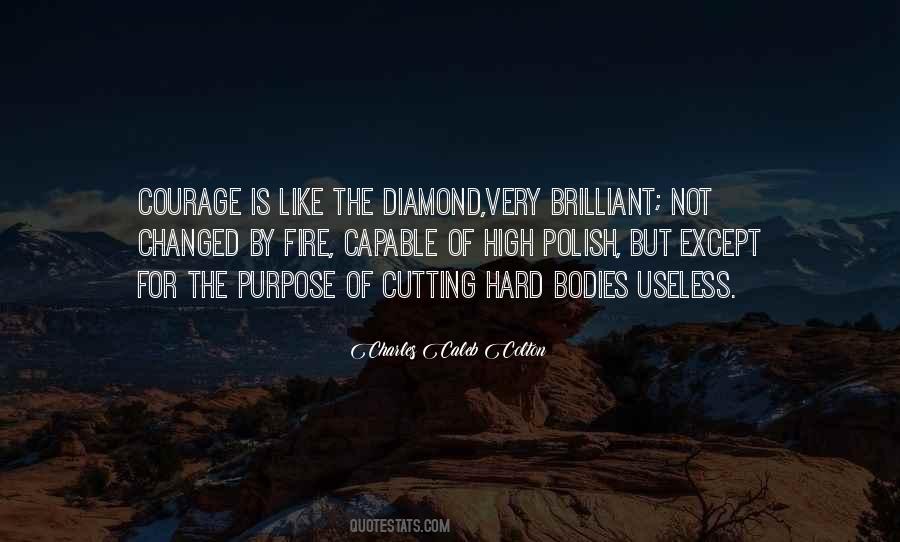 #9. Gallantry," he often told his men, "is an act of great courage under fire, of bravery beyond the call of duty. But if it kills your comrades as well or puts the battle in jeopardy, then it is arrant pride and foolishness. Learn to know the difference. - Author: Charles Todd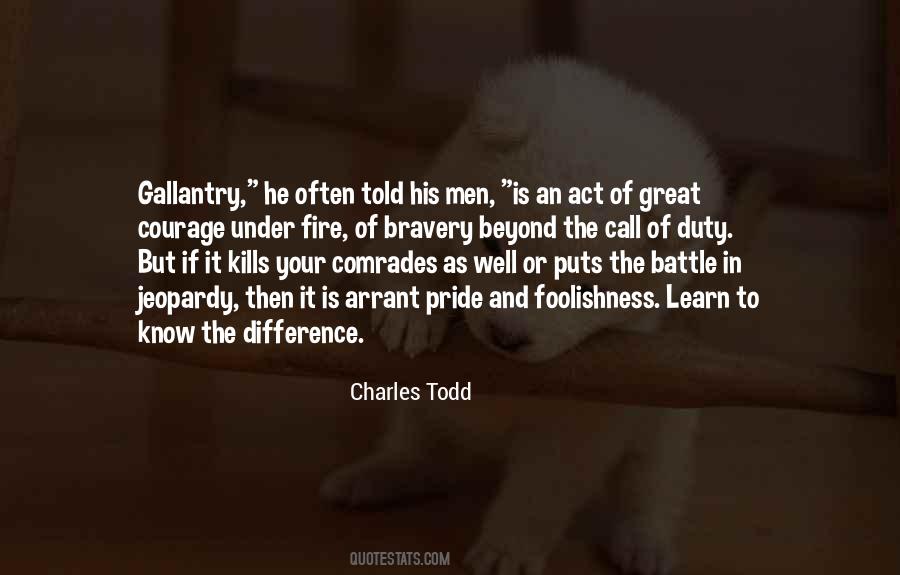 #10. I sit beside my lonely fire and pray for wisdom yet for calmness to remember or courage to forget. - Author: Charles Hamilton Aide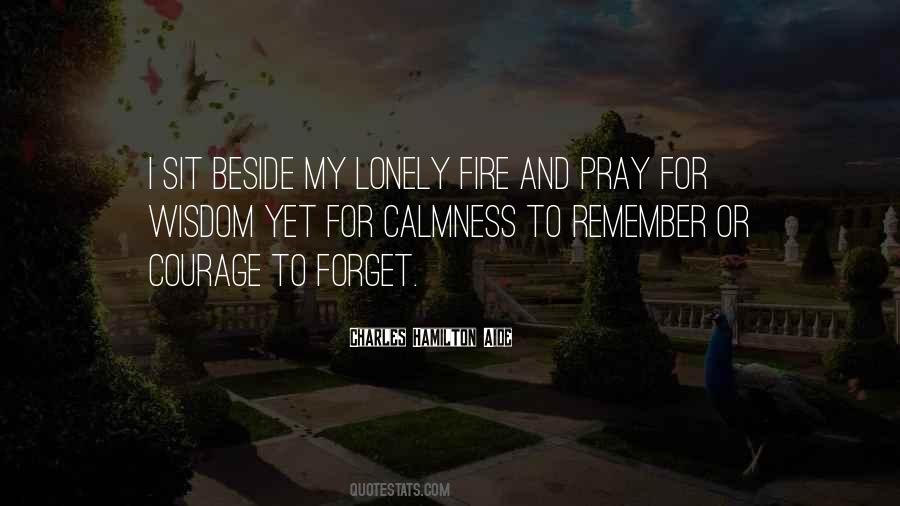 #11. Fear is an aid to the warrior. It is a small fire burning. It heats the muscles, making us stronger. Panic comes when the fire is out of control, consuming all courage and pride. - Author: David Gemmell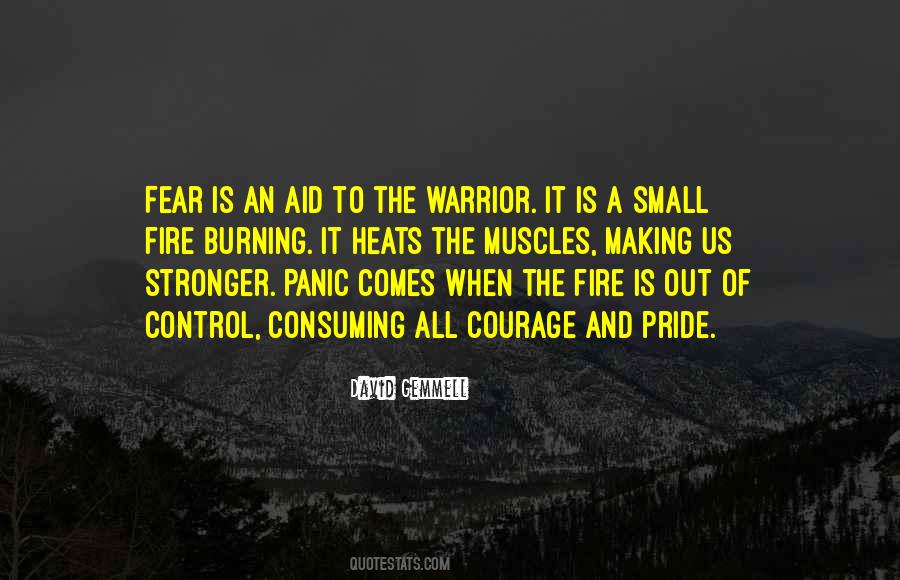 #12. The general commanding congratulates his troops on their brilliant and successful occupation of Roanoke Island. The courage and steadiness they have shown under fire is what he expected from them, and he accepts it as a token of future victory. - Author: Ambrose Burnside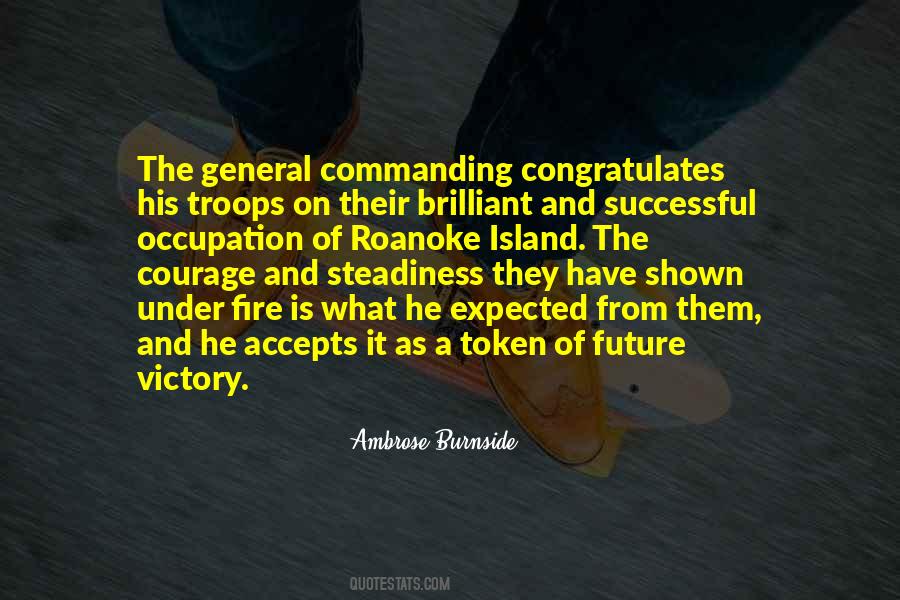 #13. Fear is a fire to temper courage and resolve. Use it so. - Author: Terry Brooks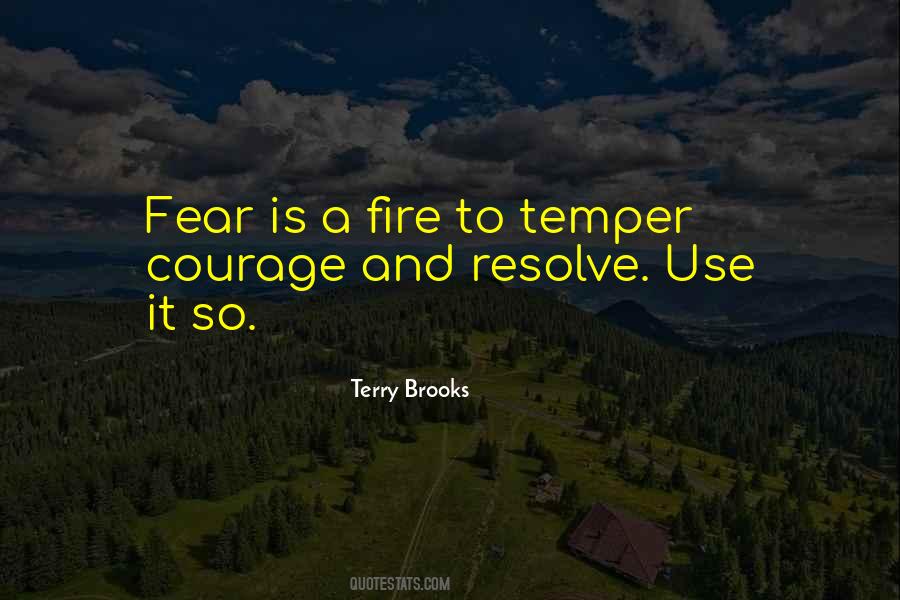 #14. Sometimes you have to walk through the fire, in order to reach your calling. - Author: Shannon L. Alder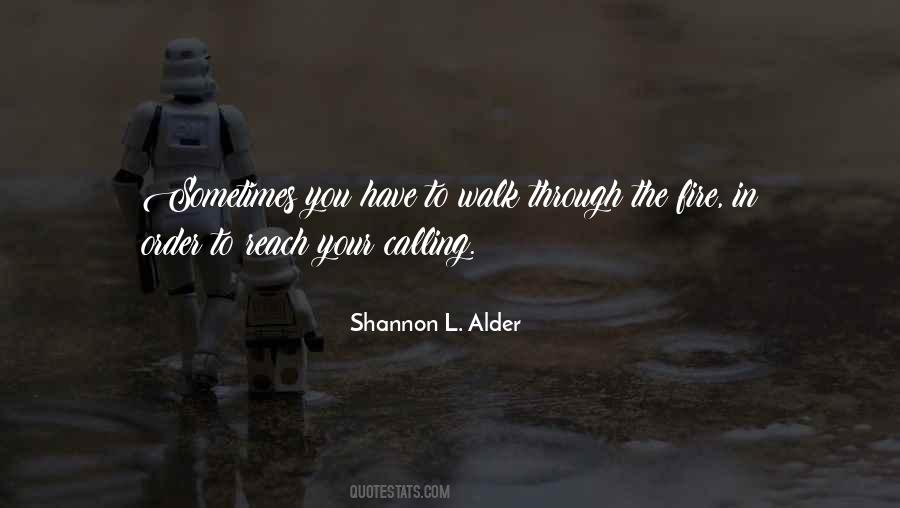 #15. We are the planet, fully as much as water, earth, fire and air are the planet, and if the planet survives, it will only be through heroism. Not occasional heroism, a remarkable instance of it here and there, but constant heroism, systematic heroism, heroism as governing principle. - Author: Russell Banks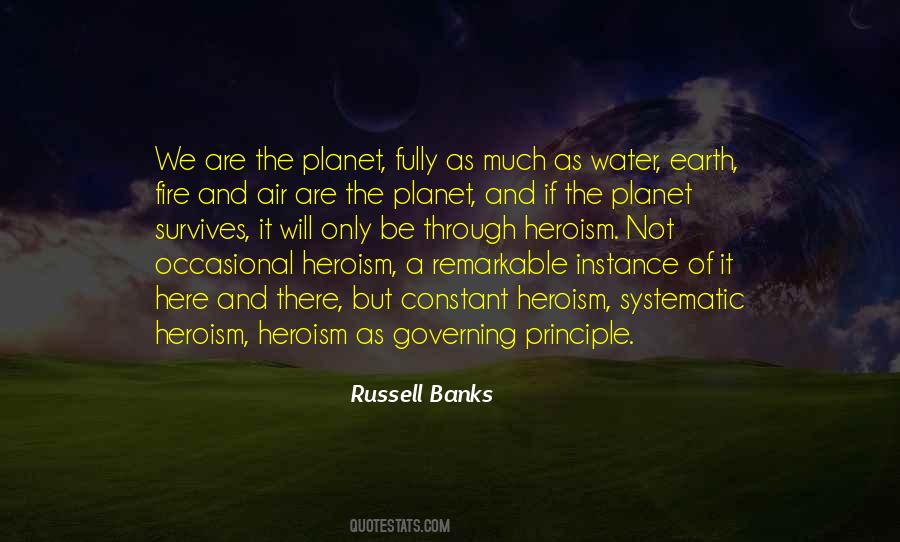 #16. So comes snow after fire, and even dragons have their endings. - Author: J.R.R. Tolkien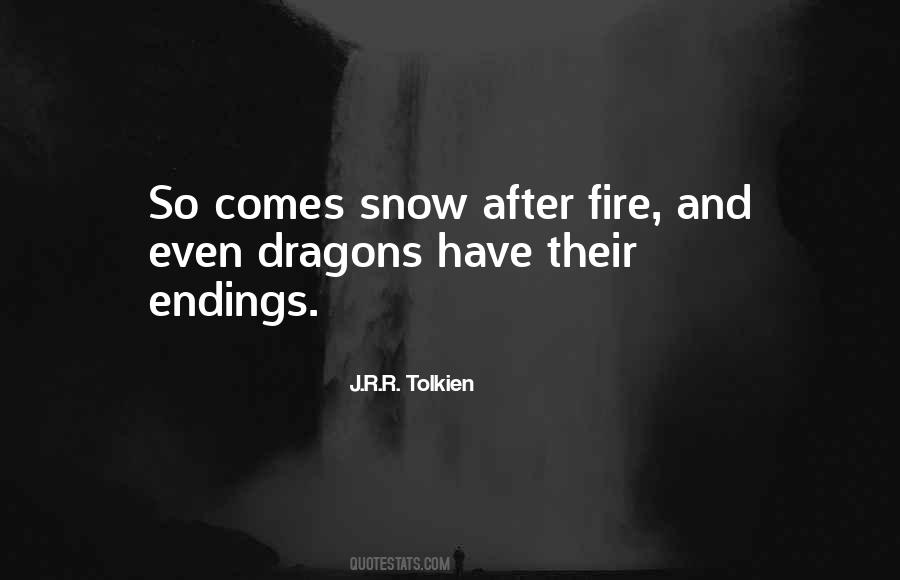 #17. Courage to strengthen, fire to blind, music to daze, iron to bind. - Author: Robert Jordan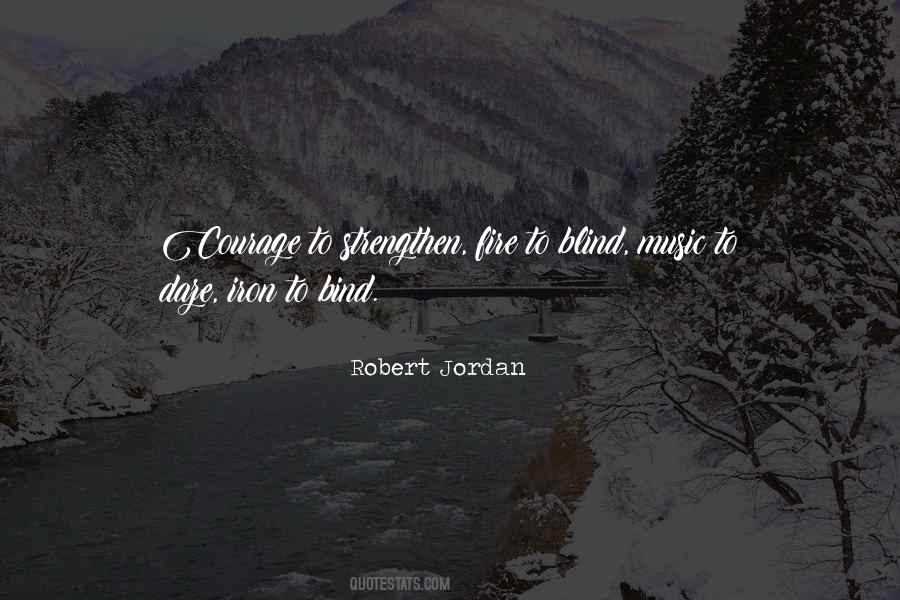 #18. I was never afraid of getting killed and I was never afraid of losing my nerve. My kind of courage holds up best under fire; it's different dangers, more refined and insidious ones, that shake me. - Author: Tana French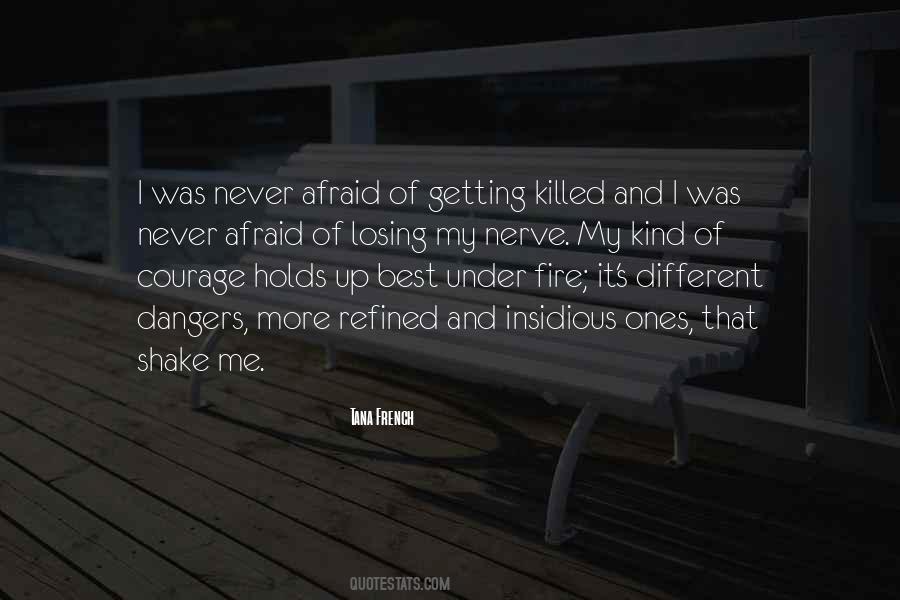 #19. I catch fire and find the reserves of courage and assertiveness to speak up. When that happens I get quite carried away. My blood gets hot my brow wet I become unbearably and unconscionably sarcastic and bellicose I am girded for a total showdown. - Author: William F. Buckley Jr.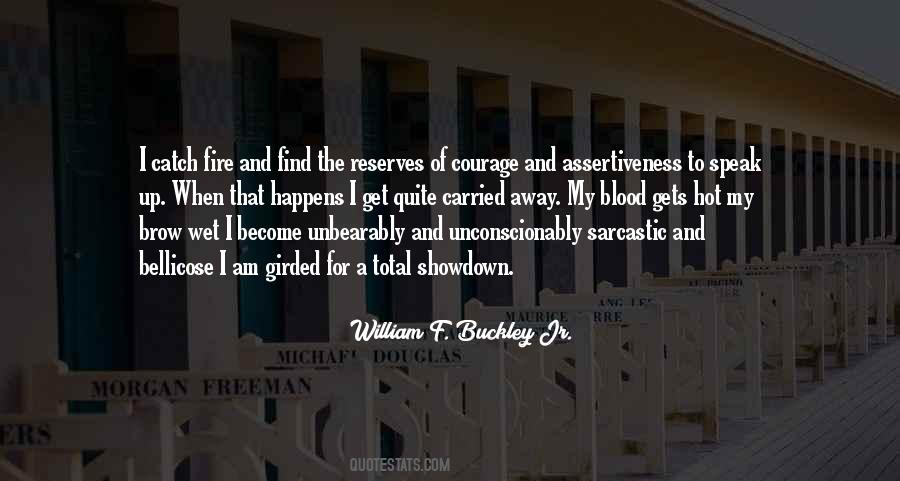 #20. There were so many things going on inside me and on the outside - many beyond my control. However, one thing I could control was to pray and commit myself every day to trust God so He could guide me." - Yilda B. Rivera, Courage Under Fire - Author: Yilda B. Rivera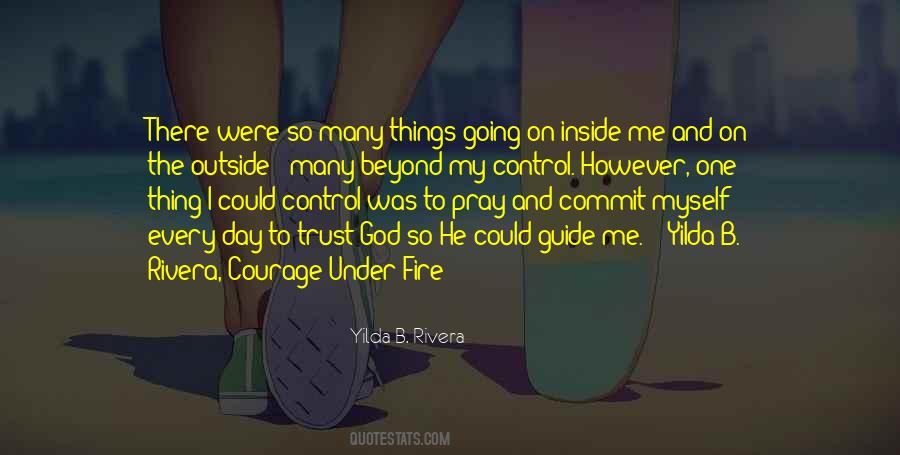 #21. You don't have to be brilliant at everything. You just have to have the courage to put yourself in the line of fire. - Author: Emily Mortimer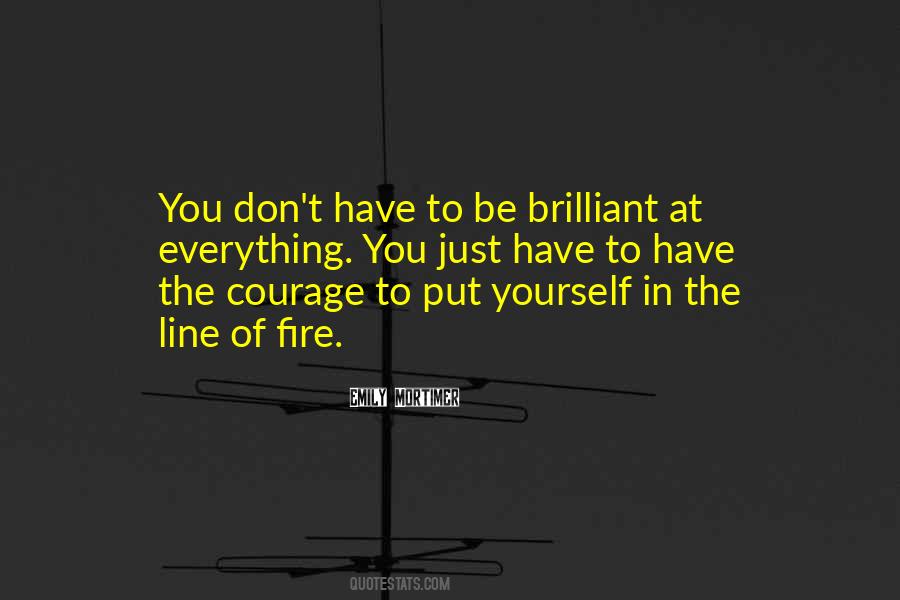 #22. The spiritual warrior hides from nothing. We jump into the fire, we dive into the ocean. We become the sea. - Author: Charlotte Sophia Kasl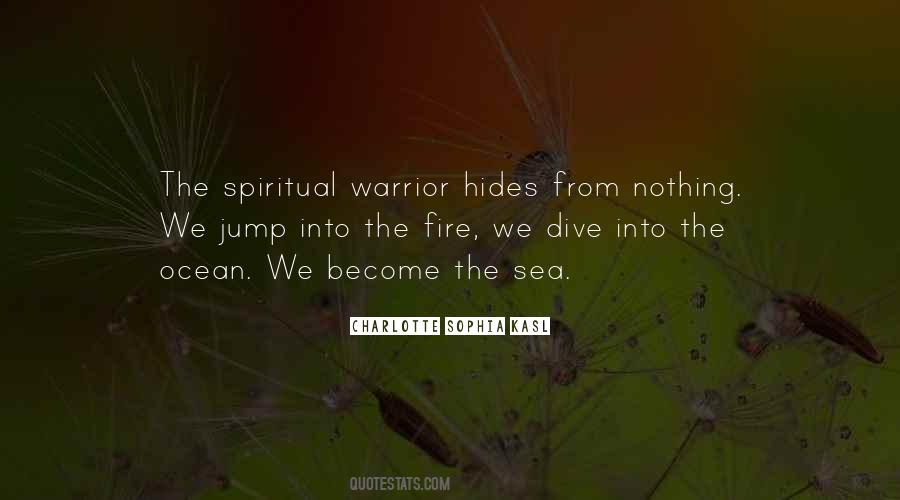 #23. Passion is the fire, enthusiasm and courage that an individual feels when she is doing something she loves while accomplishing worthy ends, something that satisfies her deepest needs. - Author: Stephen Covey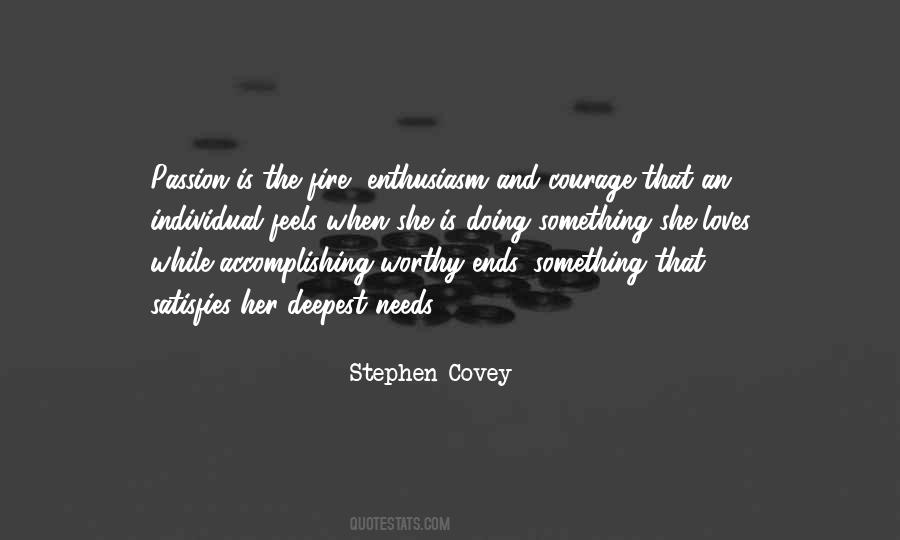 #24. Have a dream in your head and a fire in your heart. - Author: Fennel Hudson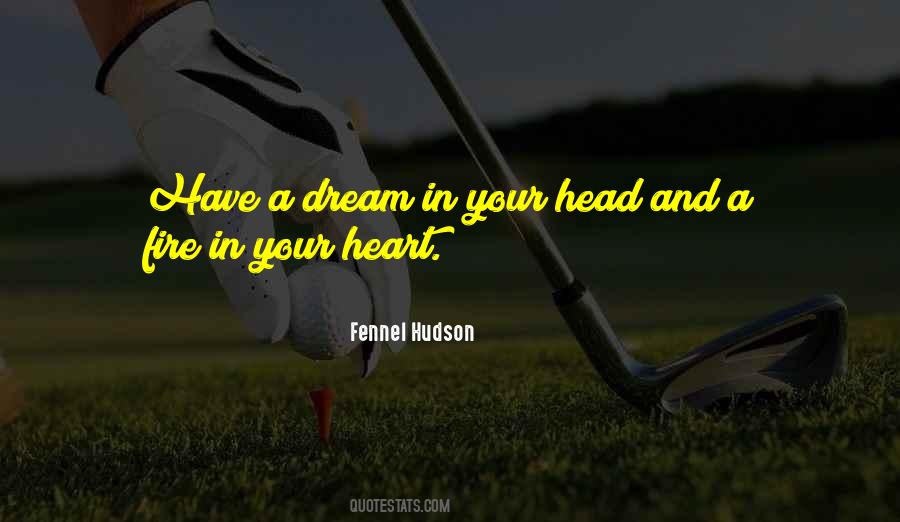 #25. Walk with the dreamers, the believers, the courageous, the cheerful, the planners, the doers, the successful people with their heads in the clouds and their feet on the ground. Let their spirit ignite a fire within you to leave this world better than when you found it ... - Author: Wilferd Peterson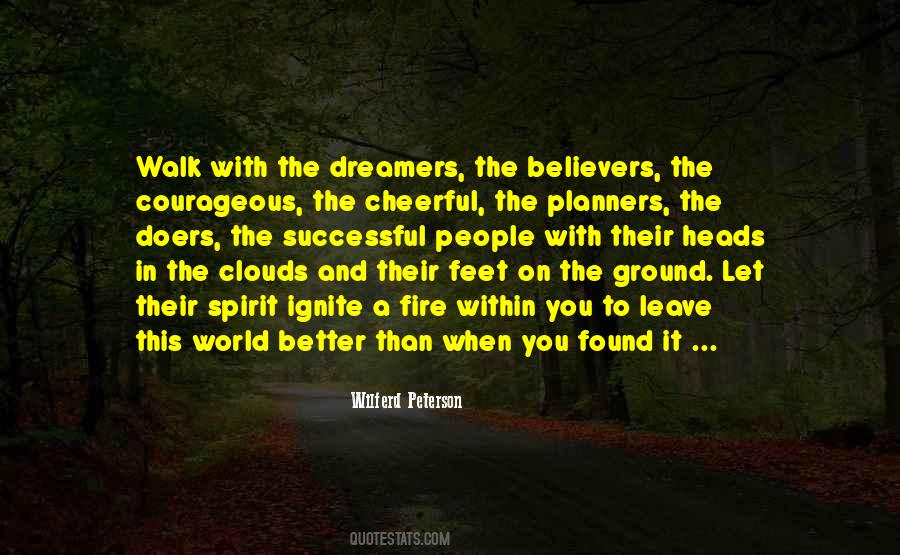 #26. Fill ev'ry glass, for wine inspires us,
And fires us
With courage, love and joy.
Women and wine should life employ.
Is there ought else on earth desirous? - Author: John Gay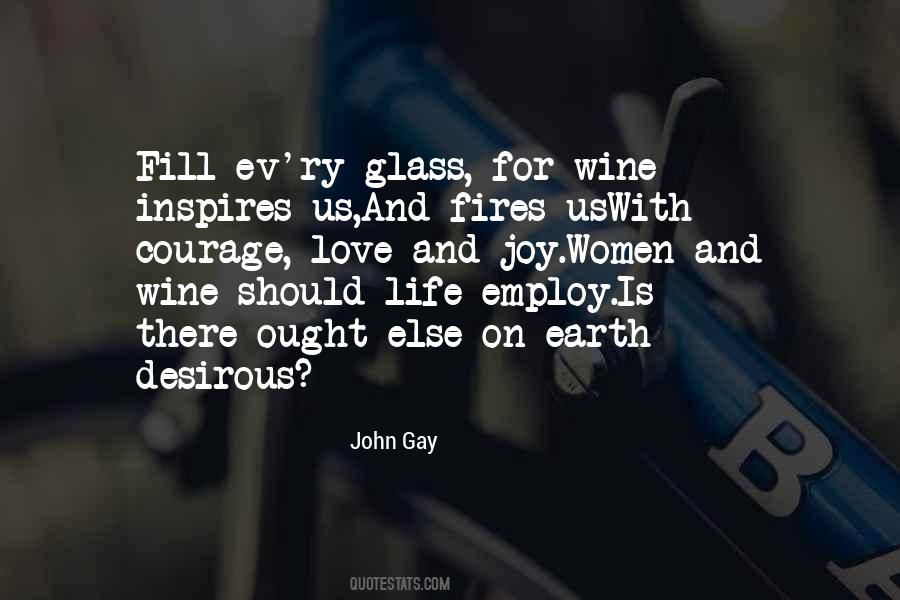 #27. For as long as this nation has known war, we have embraced the heroes it has produced. Americans have rightfully noted the honor and nobility of courage under hostile fire and thanked those who perished in their defense. - Author: James T. Walsh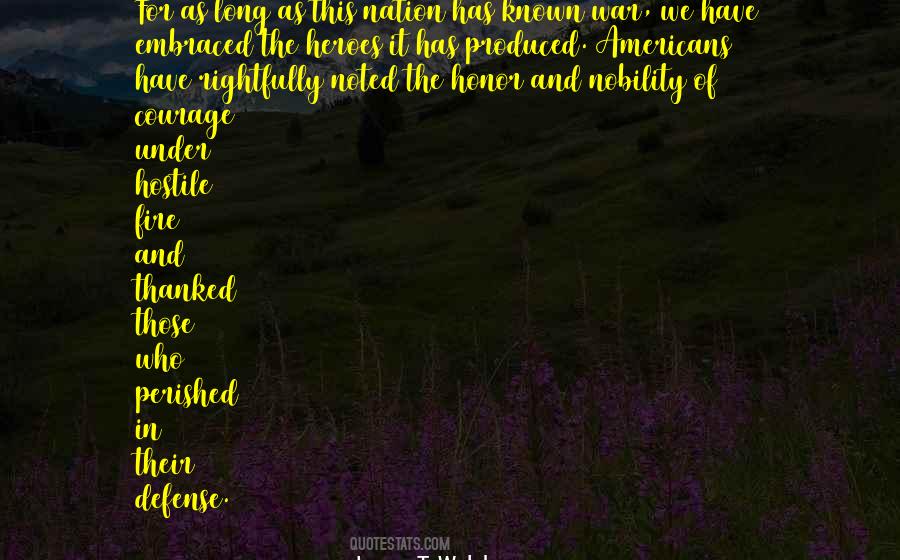 #28. Courage under fire is the only way true legends are born. - Author: Matshona Dhliwayo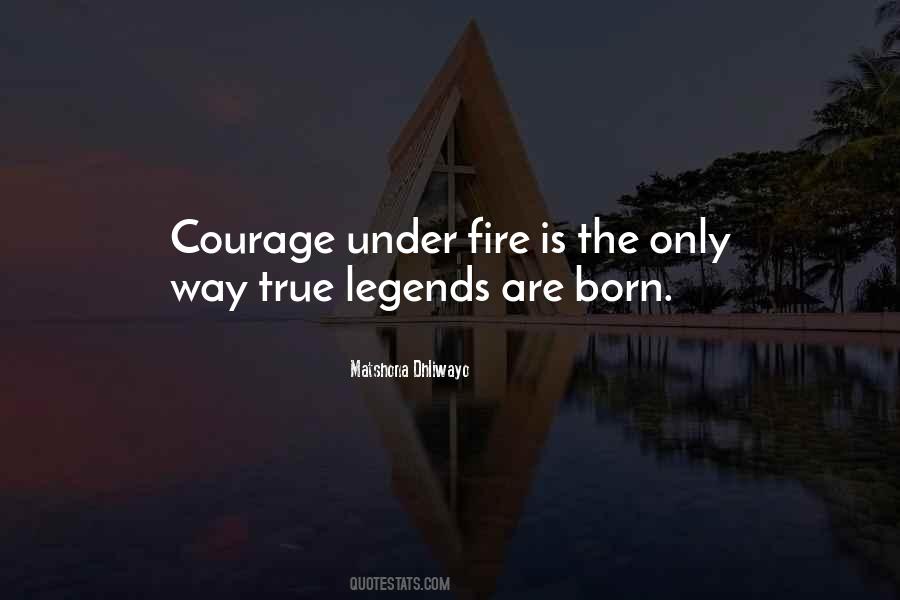 #29. Genius is talent set on fire by courage. - Author: Henry Van Dyke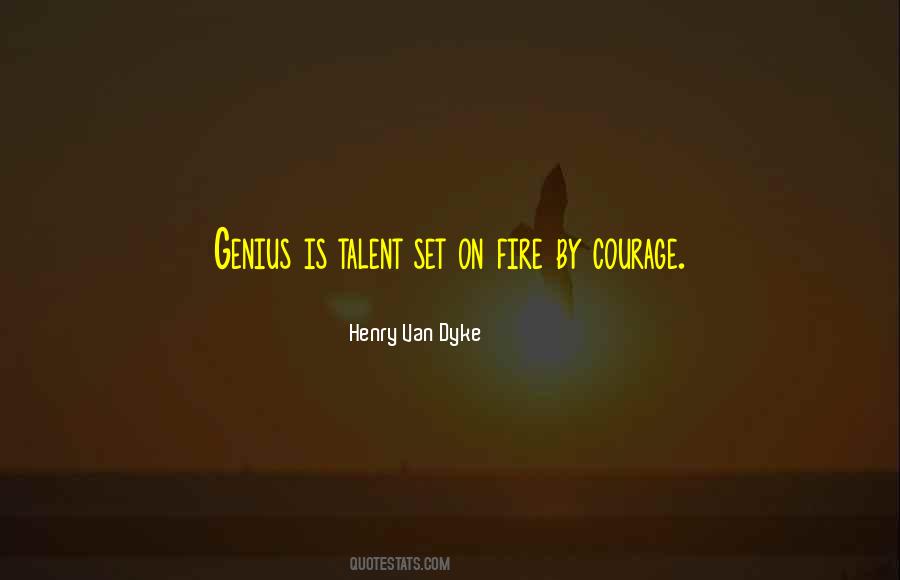 #30. And when hope returns to us, it will be with a passion and power to match every ounce of this crushing despair and pain, every fiery shred of determination that carried us when hope failed. It will claim us with a courage that will make the goddess herself quake and doubt herself. - Author: Rachel L. Schade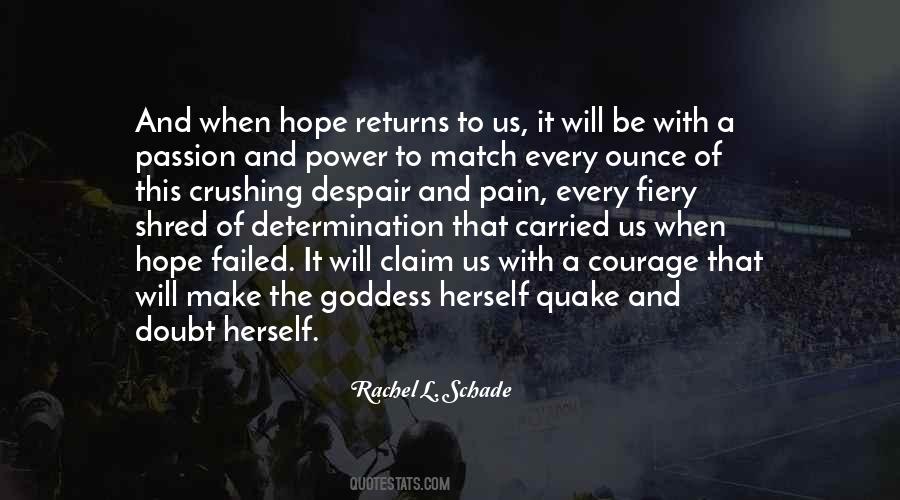 #31. I feel very small. I don't understand. I have so much courage, fire, energy, for many things, yet I get so hurt, so wounded by small things. - Author: Anais Nin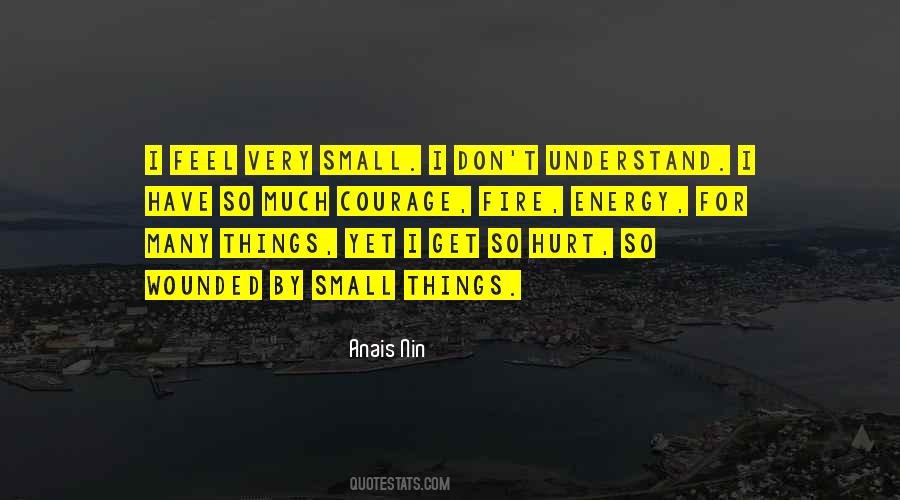 #32. When the Negro finds the courage to be free, he faces dogs and guns and clubs and fire hoses totally unafraid, and the white men with those dogs, guns, clubs and fire hoses see that the Negro they have traditionally called "boy" has become a man. - Author: Martin Luther King Jr.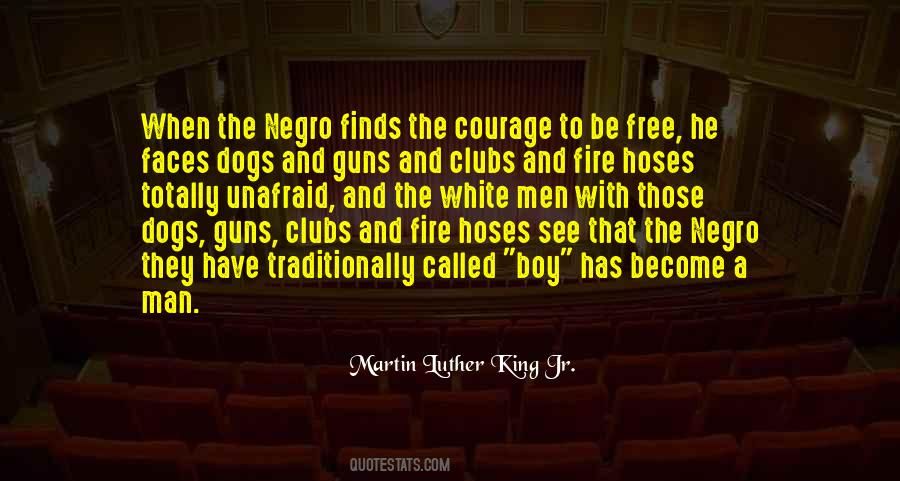 #33. The wide world is full of people wanting help, Jon. Would that some could find the courage to help themselves.
- Lord Commander Mormont - Author: George R R Martin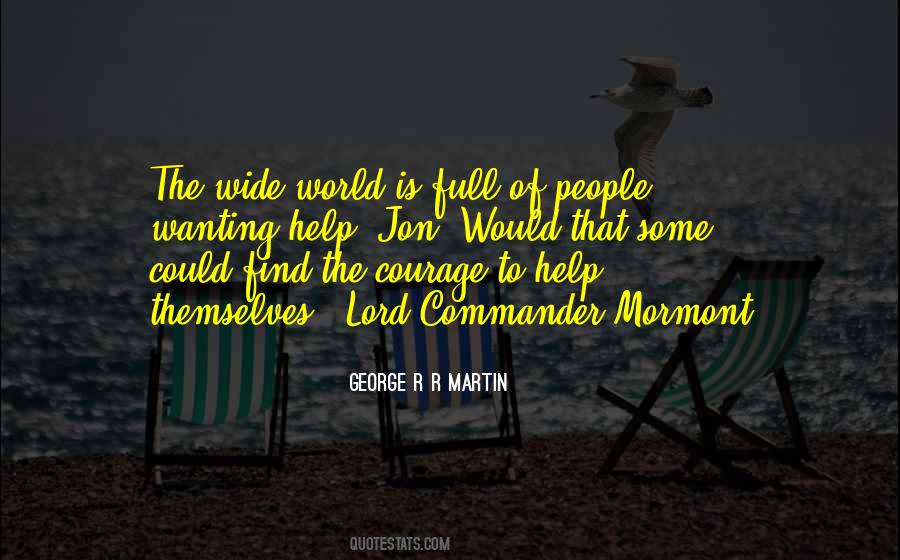 Famous Authors
Popular Topics