Cooperation And Success Famous Quotes & Sayings
List of top 22 famous quotes and sayings about cooperation and success to read and share with friends on your Facebook, Twitter, blogs.
Top 22 Quotes About Cooperation And Success
#1. Society is joint action and cooperation in which each participant sees the other partner's success as a means for the attainment of his own. - Author: Ludwig Von Mises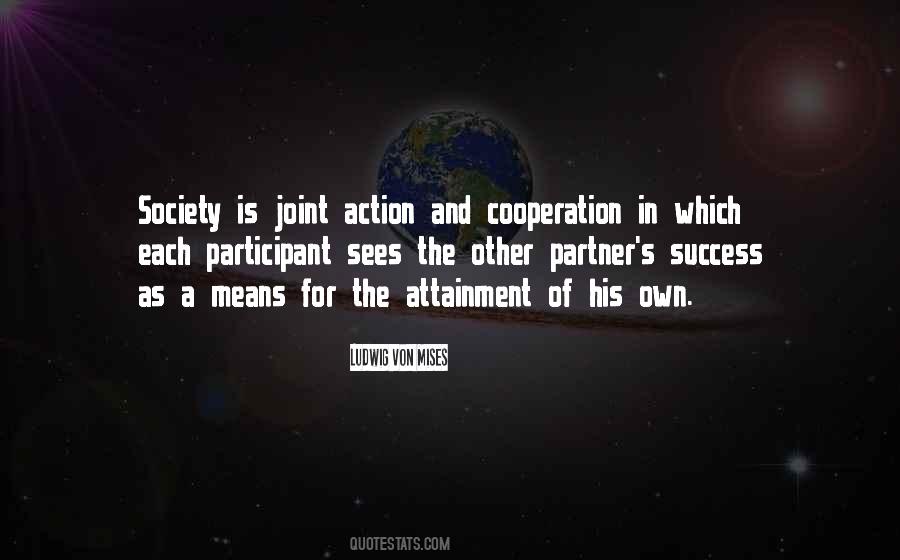 #2. In business, cooperation is essential to success. - Author: Donald J. Trump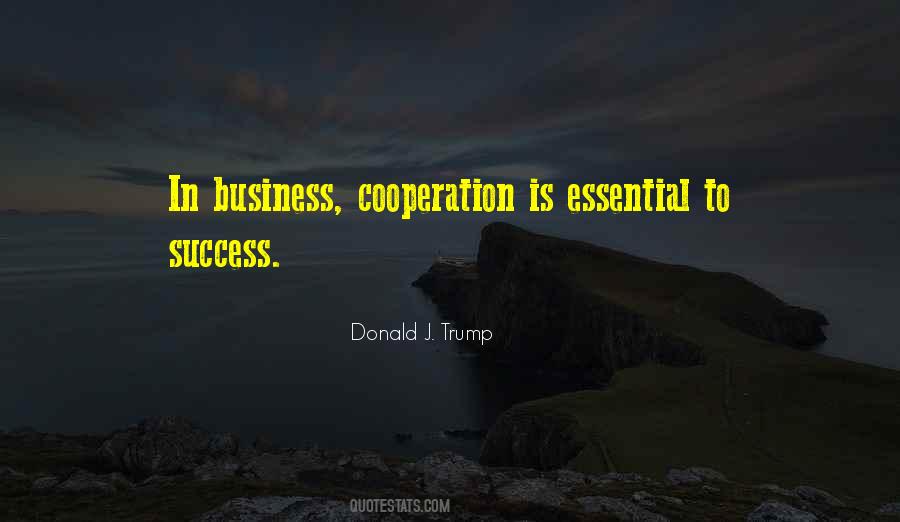 #3. It's interesting to leave a place, interesting even to think about it. Leaving reminds us of what we can part with and what we can't, then offers us something new to look forward to, to dream about. - Author: Richard Ford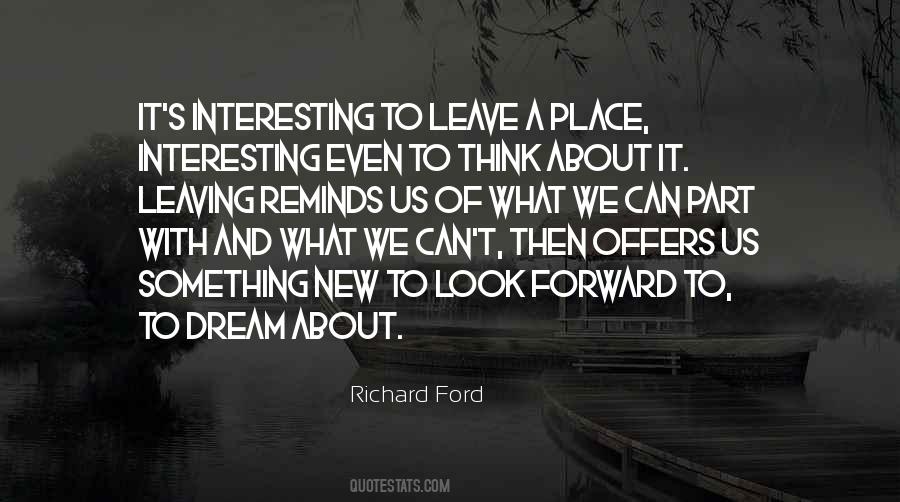 #4. The success of our whole national program depends, of course, on the cooperation of the public
on its intelligent support and its use of a reliable system. - Author: Franklin D. Roosevelt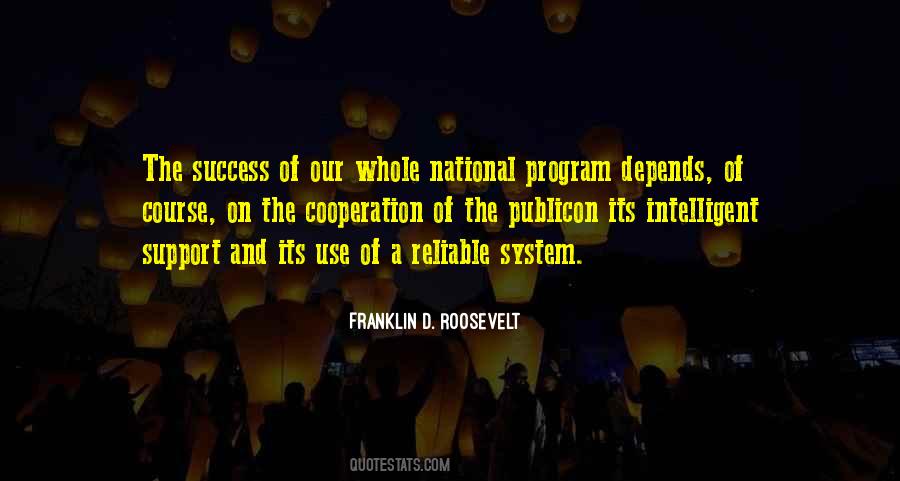 #5. Adversity relieves people of vanity and egotism. It discourages selfishness by proving that no one can succeed without the cooperation of others. - Author: Napoleon Hill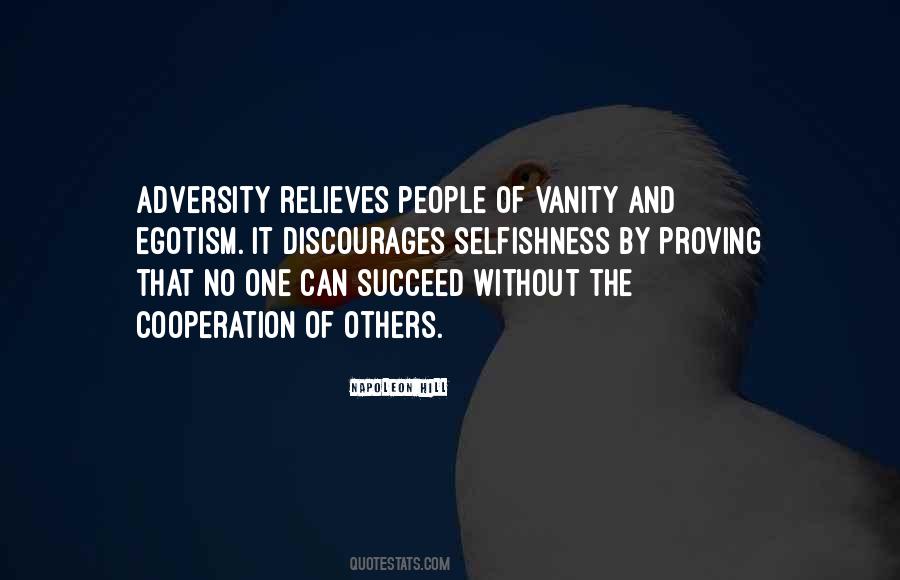 #6. Anyone who imagines they can work alone winds up surrounded by nothing but rivals, without companions. The fact is, no one ascends alone. - Author: Lance Armstrong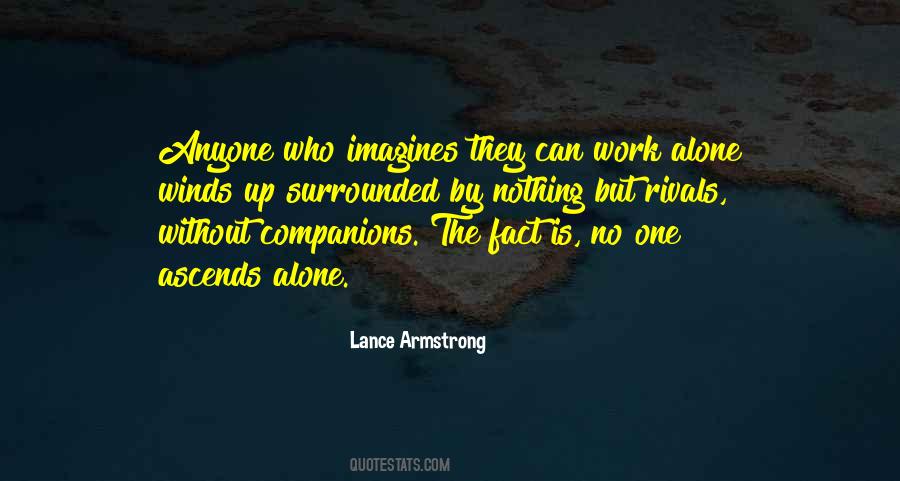 #7. The credit card business is a success story and that's where Citigroup has put most of its efforts so far. Now Citigroup wants to extend the cooperation and success to more areas. - Author: Zhang Xi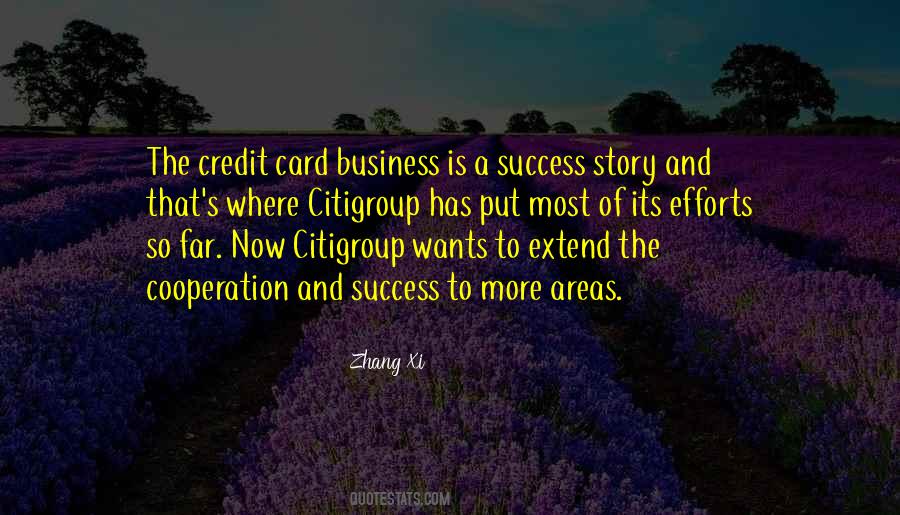 #8. The men who have done big things are those who were not afraid to attempt big things, who were not afraid to risk failure in order to gain success. - Author: B.C. Forbes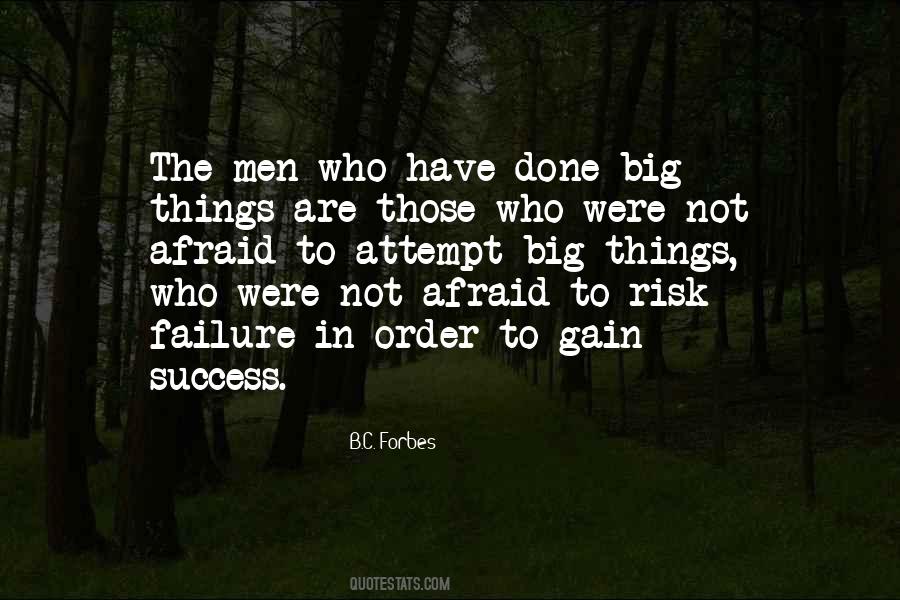 #9. As the leader of a group, your success is going to depend, not only upon yourself, but on the cooperation of every person, working with you. If they do not cooperate, you will not accomplish anything, no matter how brilliant you may prove to be. - Author: J. Vernon Jacobs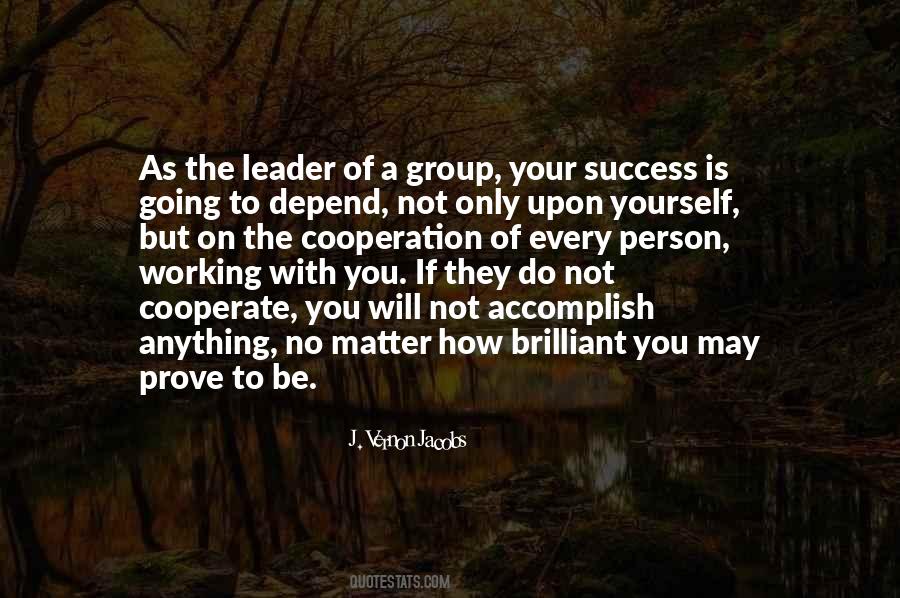 #10. There are graceful ways of accessing your purpose and success, with time, invitation, gentleness, cooperation and surrender. - Author: Bryant McGill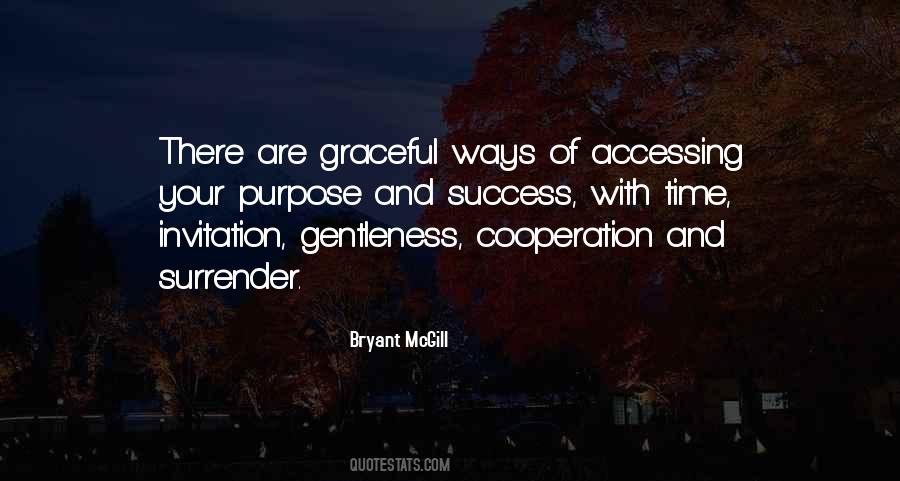 #11. Success comes through the application of power, and power is attained through the cooperative efforts of other people. A negative personality will not induce cooperation. - Author: Napoleon Hill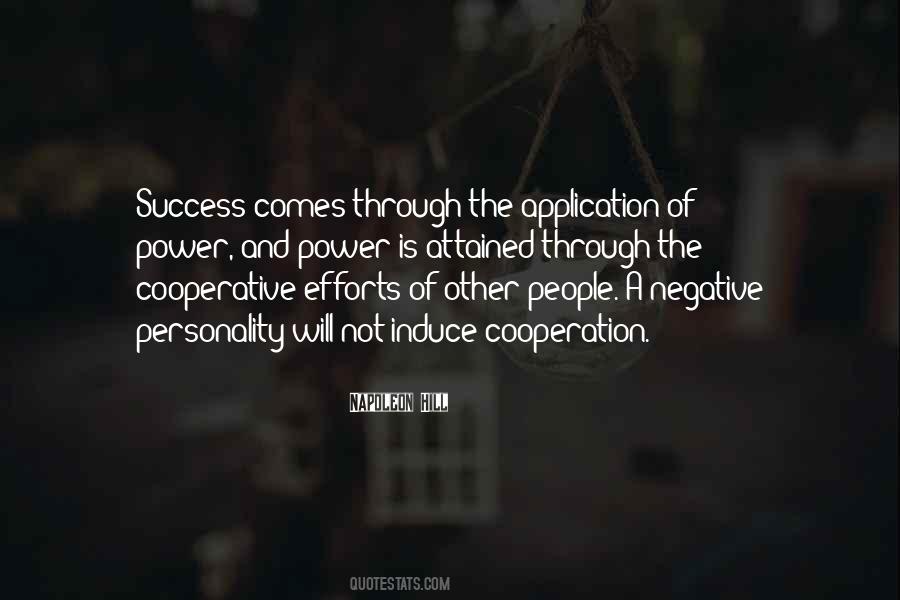 #12. Getting along with others is the essence of getting ahead, success being linked with cooperation. - Author: William Feather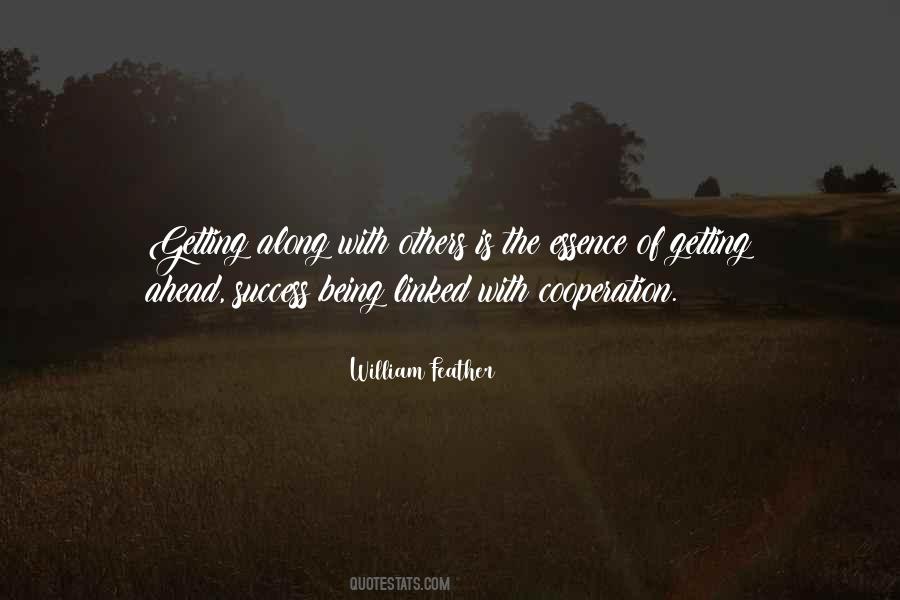 #13. They are such thin things, these lives of ours; cheap got, cheap lost, mere flickers against the ever dark, brief shadows on a wall. This life no more substantial than breath, a light which fills the chambers of our bodies, and is gone. - Author: James D. Bradley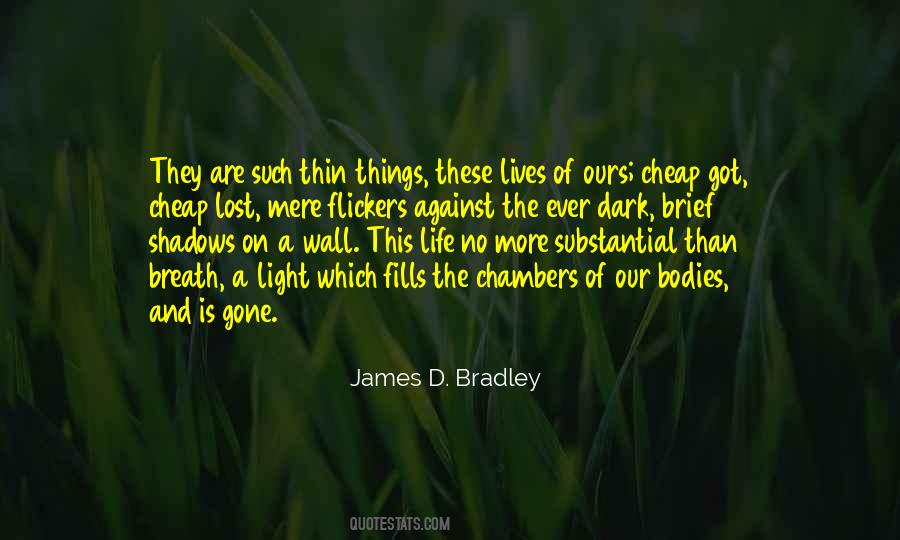 #14. If we are of one mind,
thousands can be conquered.
If we are of one heart,
millions can be conquered.
If we are of one soul,
countless can be conquered. - Author: Matshona Dhliwayo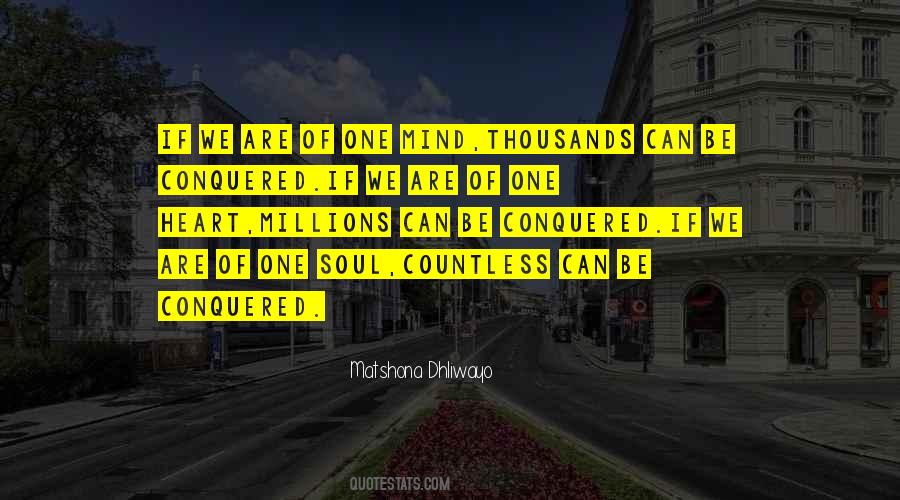 #15. Basketball can serve as a kind of metaphor for ultimate cooperation. It is a sport where success, as symbolized by the championship, requires that the dictates of community prevail over selfish impulses. - Author: Bill Bradley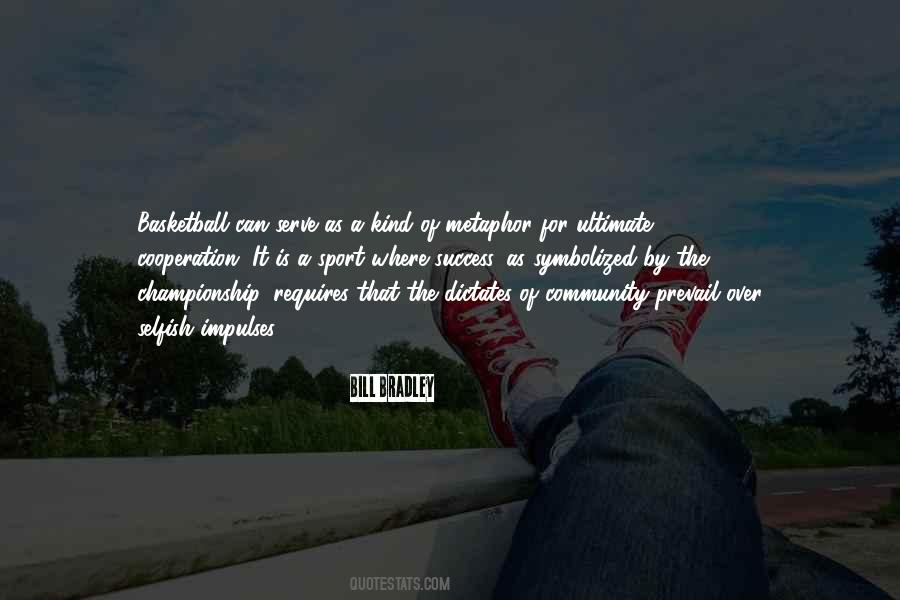 #16. Based upon the tournament results and the formal propositions, four simple suggestions are offered for individual choice: do not be envious of the other player's success; do not be the first to defect; reciprocate both cooperation and defection; and do not be too clever. - Author: Robert Axelrod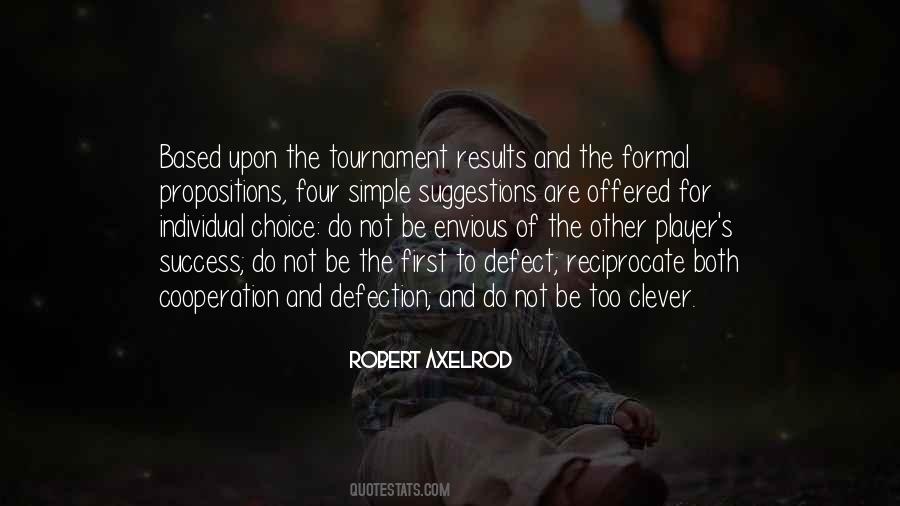 #17. How did it happen that in the one species whose success depends above all on cooperation, individuals who are supposedly less cooperative (men) control individuals who are supposedly more cooperative (women)? At present, we have no good answer. - Author: Yuval Noah Harari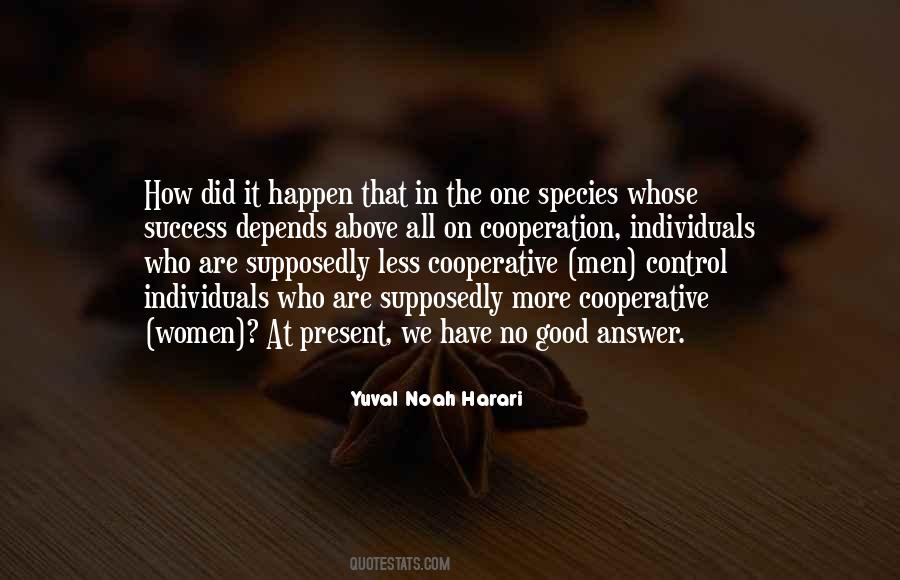 #18. I have come to believe that mankind eternally hovers on the brinks of secret oceans of which it knows nothing. - Author: Robert E. Howard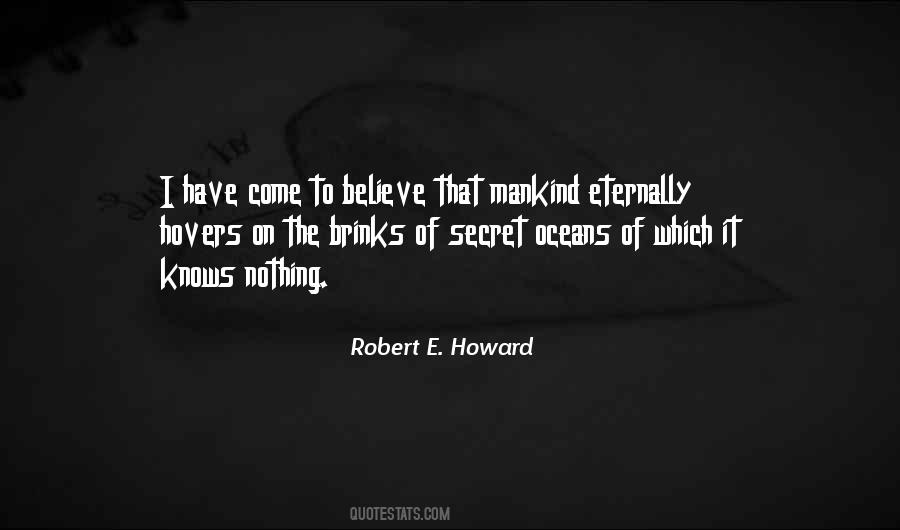 #19. The Britain I know is the Britain of Jo Cox. The Britain where people are tolerant and not prejudiced, and where people hate hate. - Author: Gordon Brown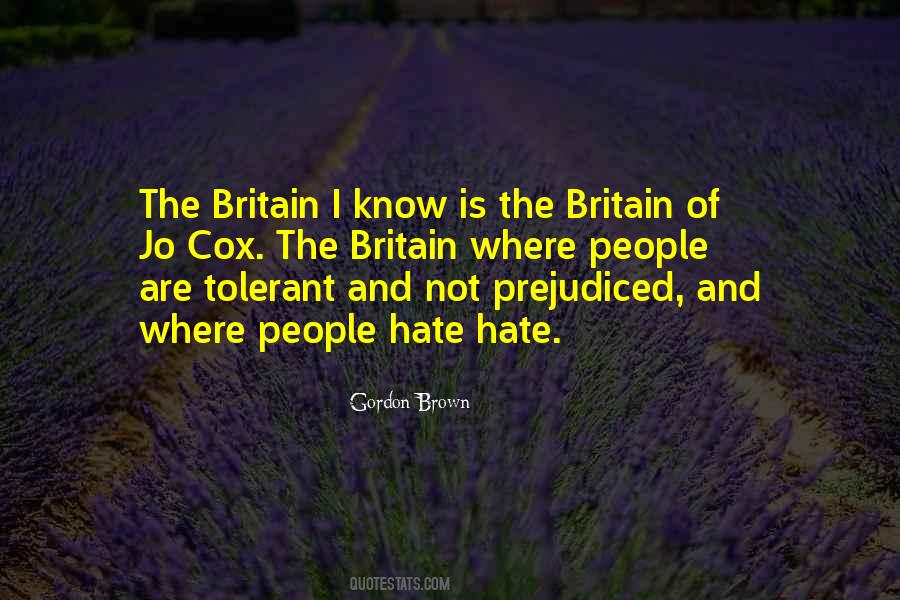 #20. Just as the mind emerges from the actions of individual neurons and their cooperation, the success of an organization emerges not only from its individual participants, but also from the interplay between them. - Author: Justin Rosenstein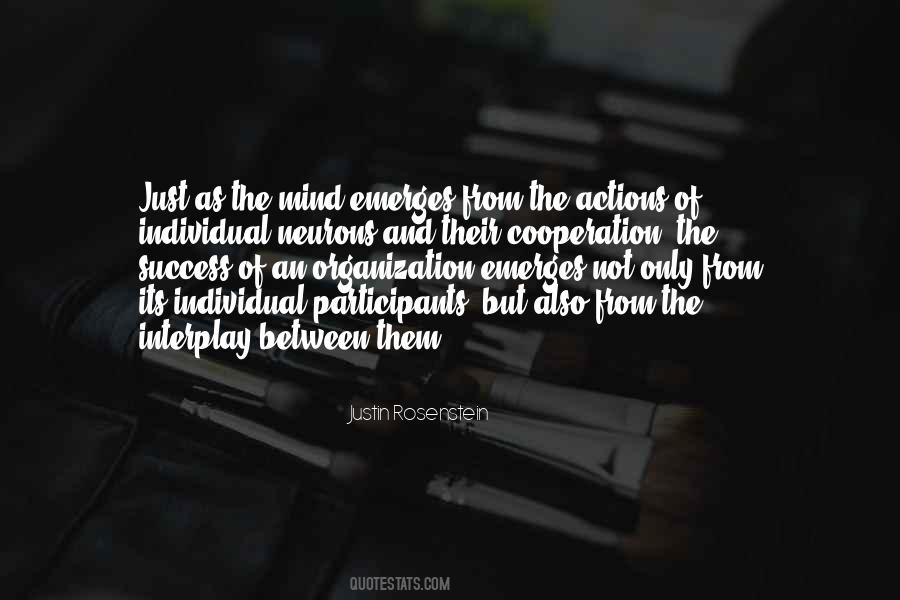 #21. Life is not a game of Solitaire; people depend on one another. When one does well, others are lifted. When one stumbles, others also are impacted. There are no one-man teams - either by definition or natural law. Success is a cooperative effort; it's dependent upon those who stand beside you. - Author: Jon M. Huntsman Sr.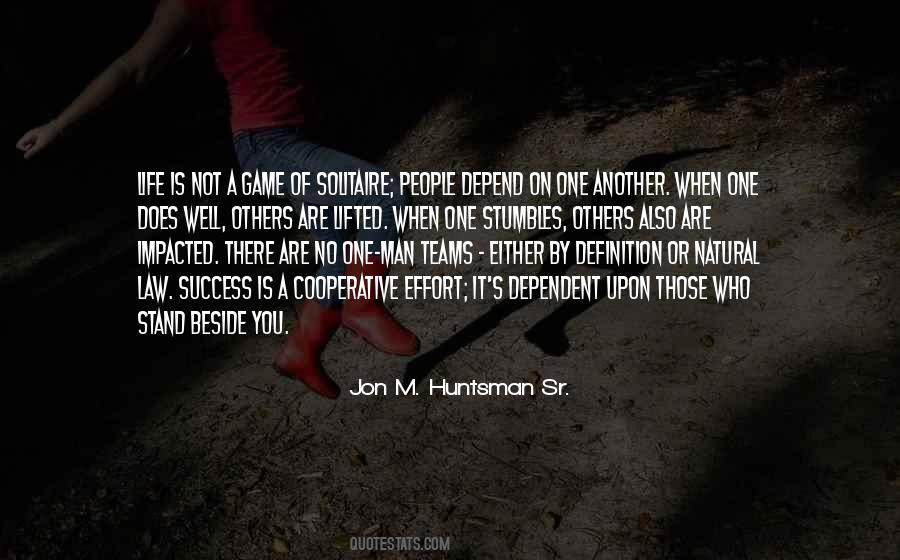 #22. I think that I was born on a day God was fast asleep. And whatever happened after my birth was nothing but dreamless ignorance. - Author: F. Sionil Jose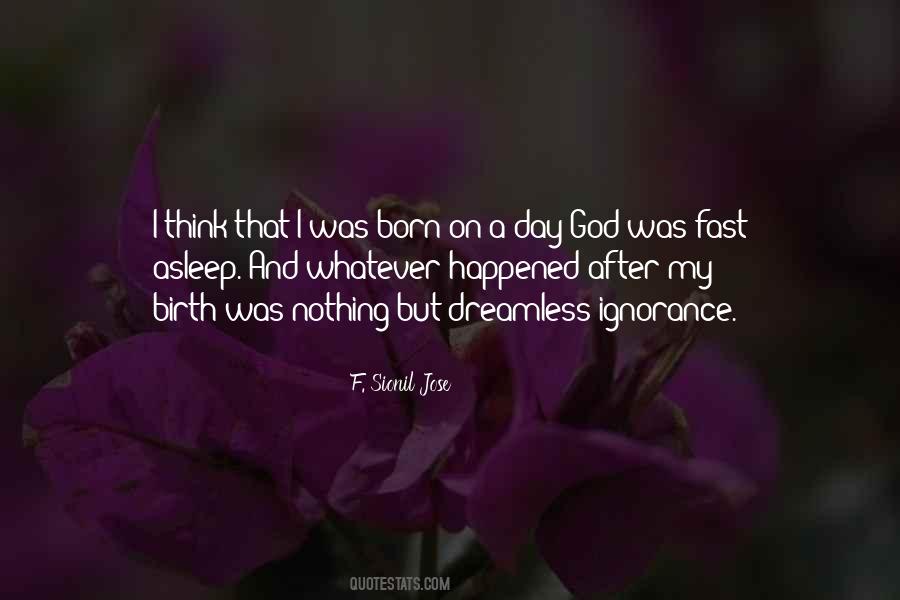 Famous Authors
Popular Topics