Callings Famous Quotes & Sayings
List of top 64 famous quotes and sayings about callings to read and share with friends on your Facebook, Twitter, blogs.
Top 64 Quotes About Callings
#1. One is only happy in proportion as he makes others feel happy and only useful as he contributes his influences for the finer callings in life. - Author: Milton S. Hershey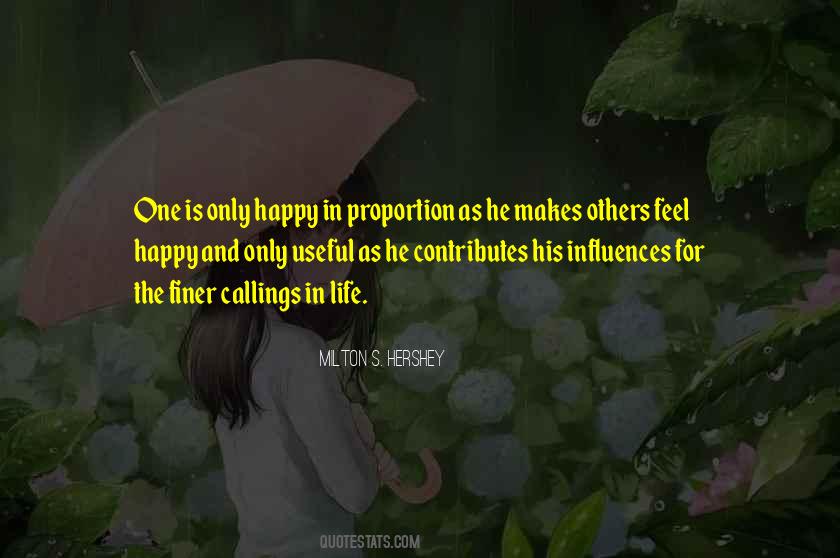 #2. Longing for our idealized images of life separates us from our true selves and from our true callings. - Author: Stephen Cope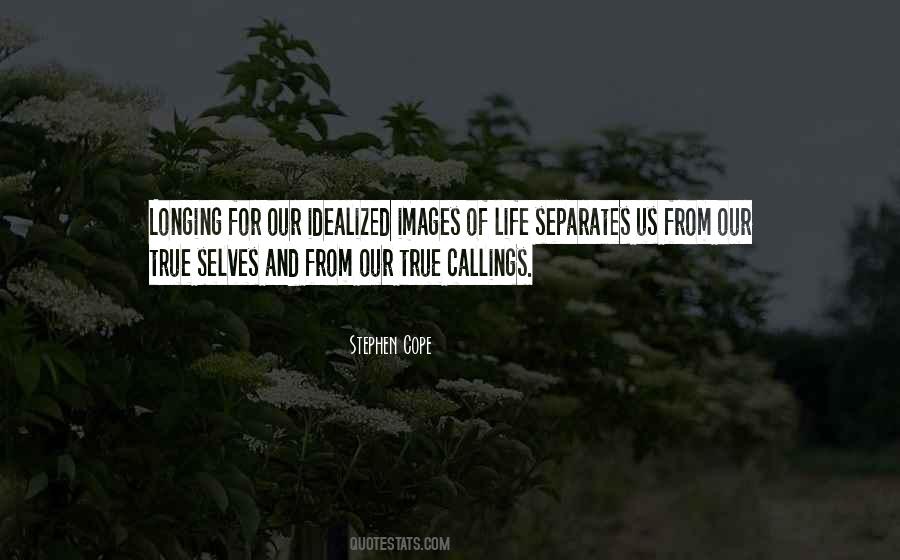 #3. Facing another day, with ordinary callings to ordinary people all around us is much more difficult than chasing my own dreams that I have envisioned for the grand story of my life. - Author: Michael S. Horton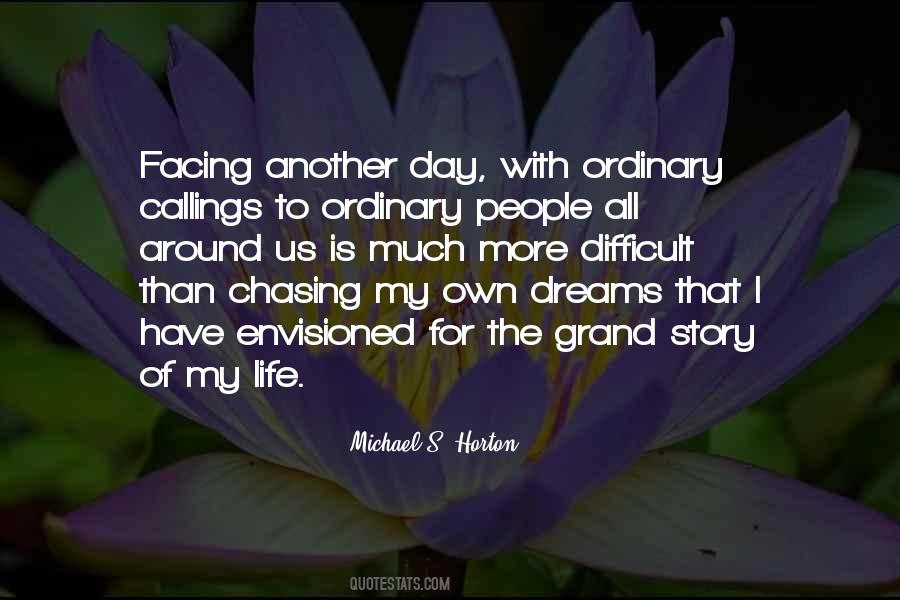 #4. Raising your children to love and serve Jesus is fulfilling one of God's highest callings upon your life. - Author: Elizabeth George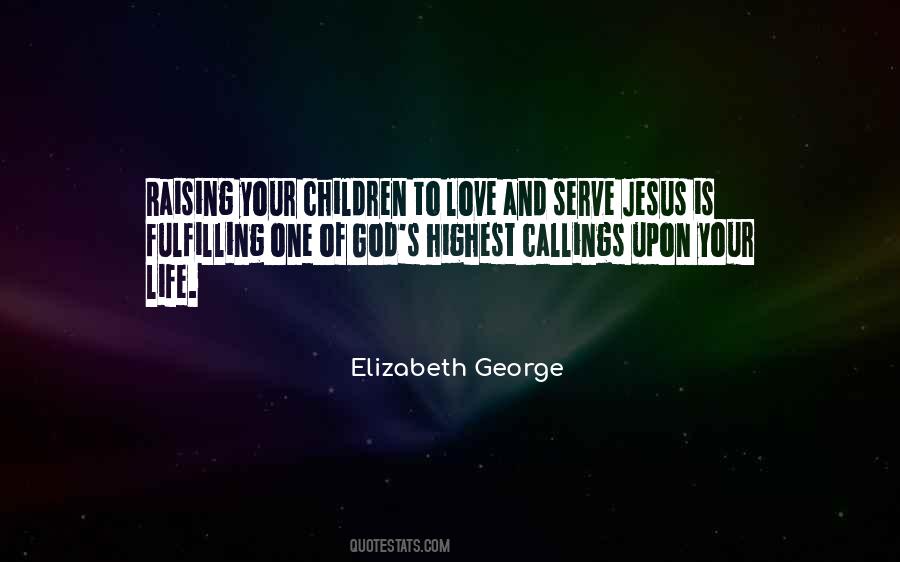 #5. The pace and number of imagined obligations is neither from earth (nature's demands) nor from heaven (Nature's callings). So, they are synthetic and separated from both. The longer and deeper one invests in this synthetic process, the more exhausted and anguished one's essential spirit becomes. - Author: Darrell Calkins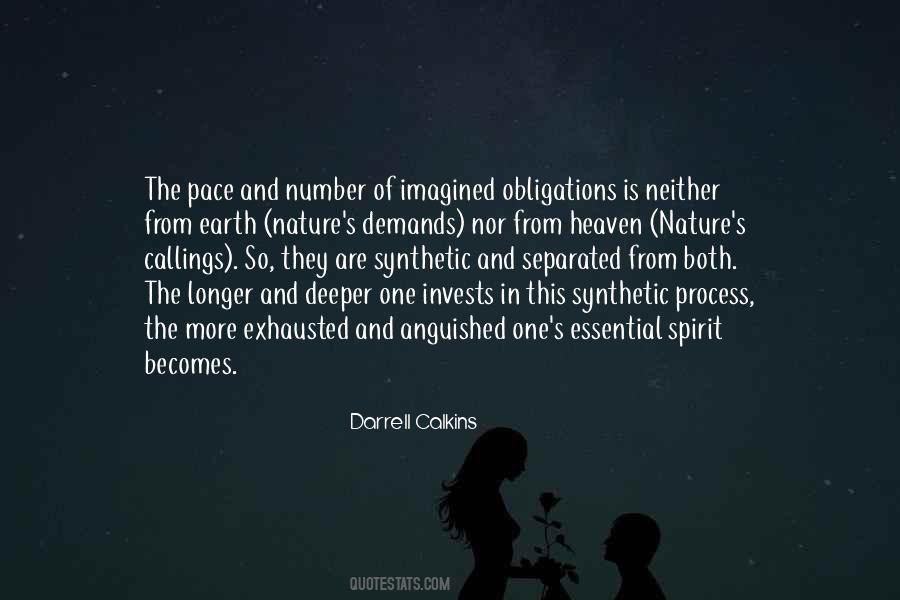 #6. Your influence as a leader will increase when you empower others' strengths, which in return equips them to pursue their callings, not their shortcomings. - Author: Farshad Asl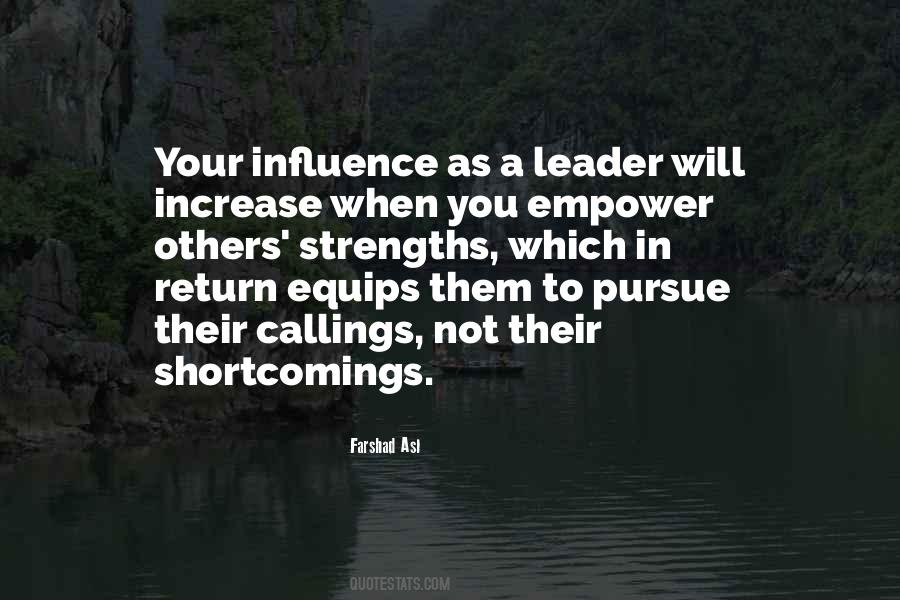 #7. It is not for nothing that the king of a commonwealth is called "Sire"; humanly speaking, of the callings of fatherhood and kingship, the deeper and more primordial is fatherhood. - Author: J. Budziszewski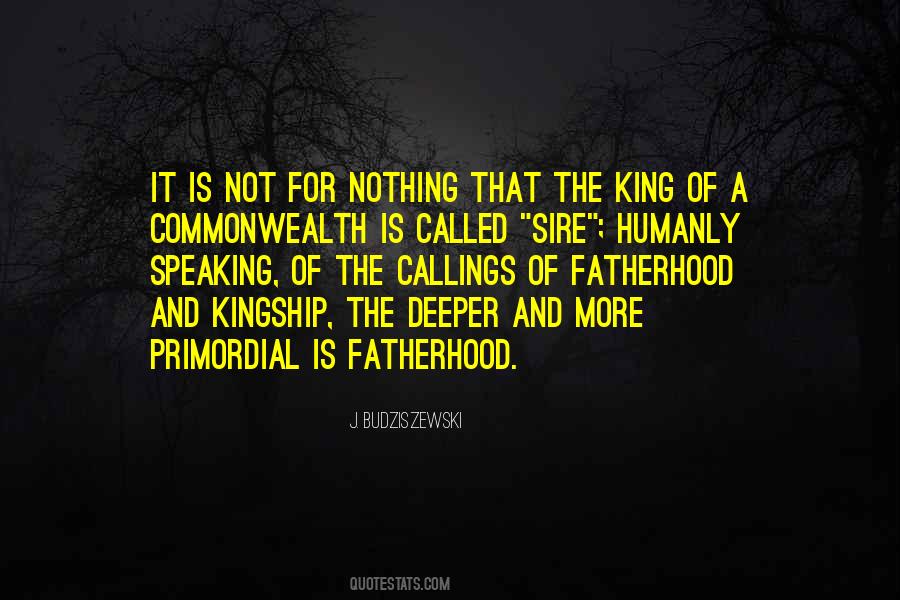 #8. I look forward to the day when women with leadership and insight, gifts and talents, callings and prophetic leanings are called out and celebrated as Deborah, instead of silenced as Jezebel. - Author: Sarah Bessey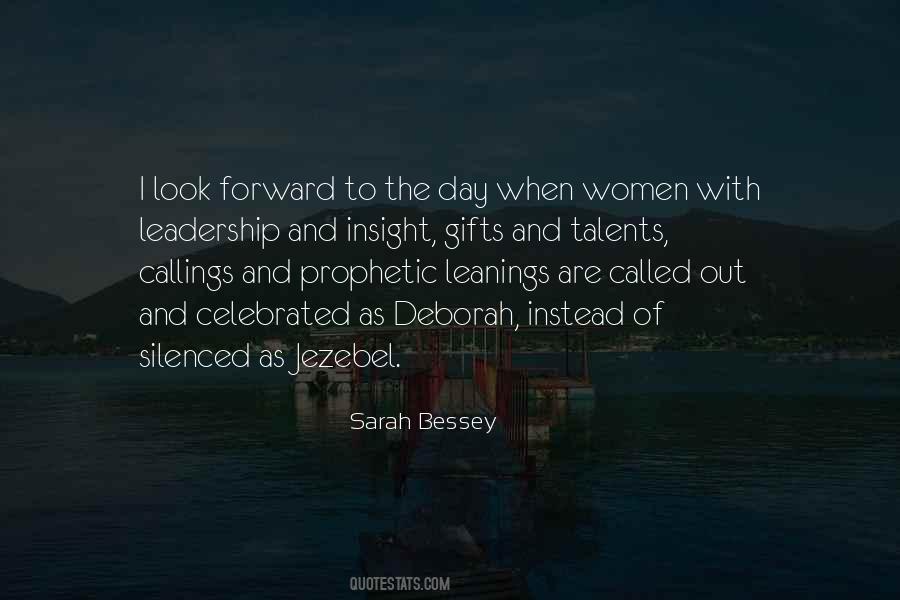 #9. The proper role of humanists is not to bring 'human values' to the attention of technicians otherwise engaged in a purely instrumental approach to their calling, but to demand the restoration of the practical or moral element in callings that have degenerated into techniques. - Author: Christopher Lasch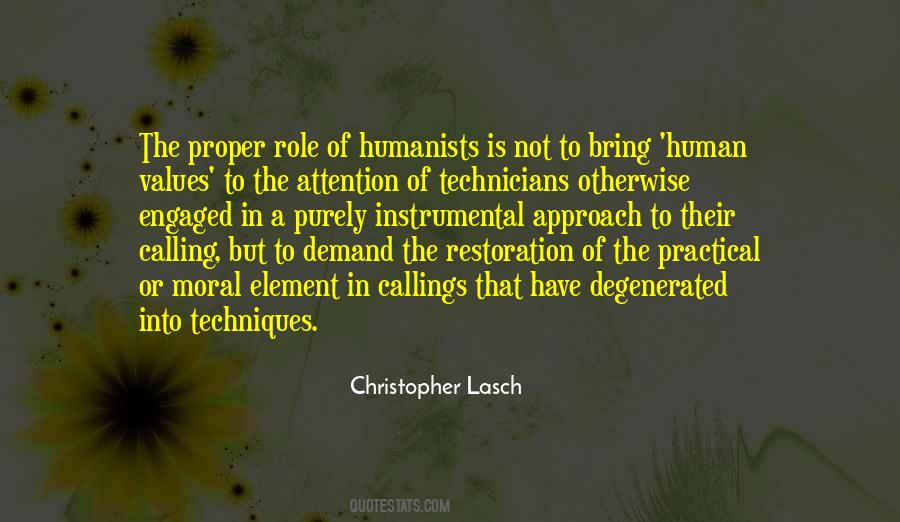 #10. We've forgotten that God showers his extraordinary gifts through ordinary means of grace, loves us through ordinary fellow image bearers, and sends us out into the world to love and serve others in ordinary callings. - Author: Michael S. Horton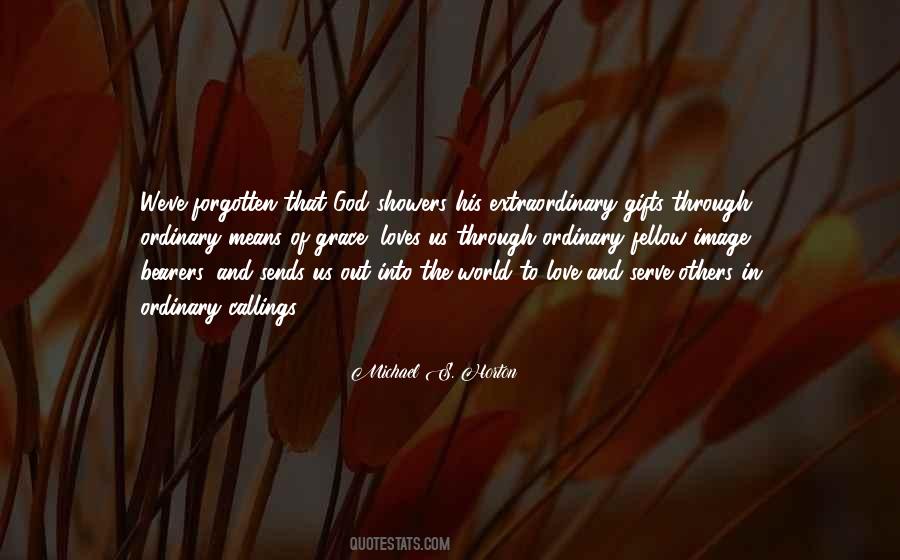 #11. We must each prepare ourselves for every good work that might come to us and then accept the principle that revelation, not aspiration, is the basis for our respective callings. - Author: Monte J. Brough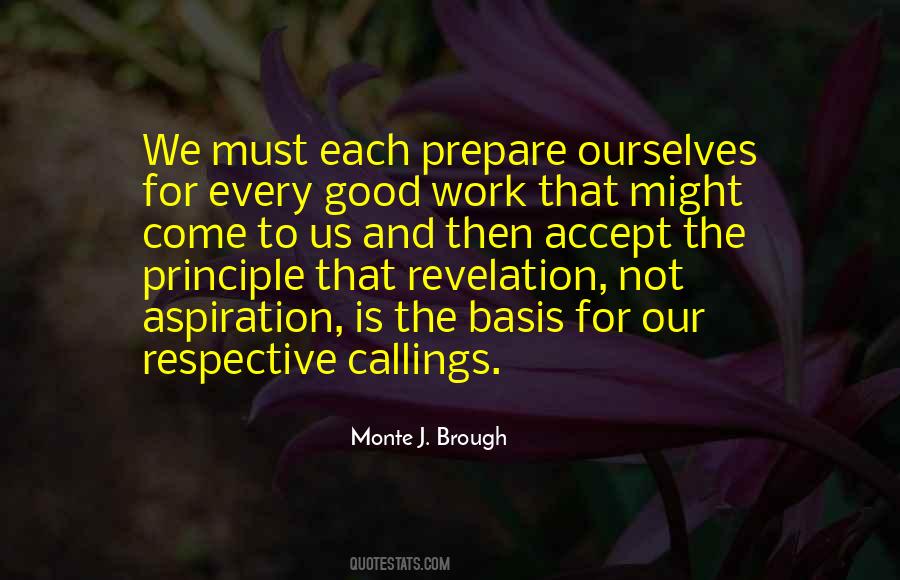 #12. Repentance, prayer, and pondering over the scriptures are essential parts of our qualifying for the gifts of the Spirit in our priesthood service. Further magnification of our power to serve will come as we respond with faith to go forward in our callings with the Holy Ghost to help us. - Author: Henry B. Eyring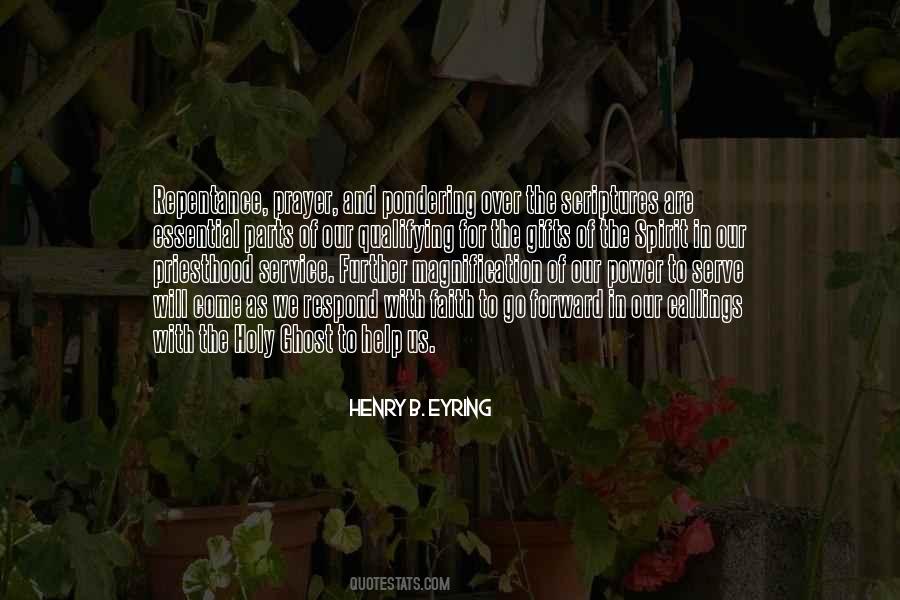 #13. The elect of God are those who hear the voice of the Lord, do not harden their hearts, gather with the Lord and his Church, magnify their callings, and, because of their purity, abide the day of the Savior's second coming (D&C 29:7; 33:6; 35:21; 84:34; Moses 7:62). - Author: Robert L. Millet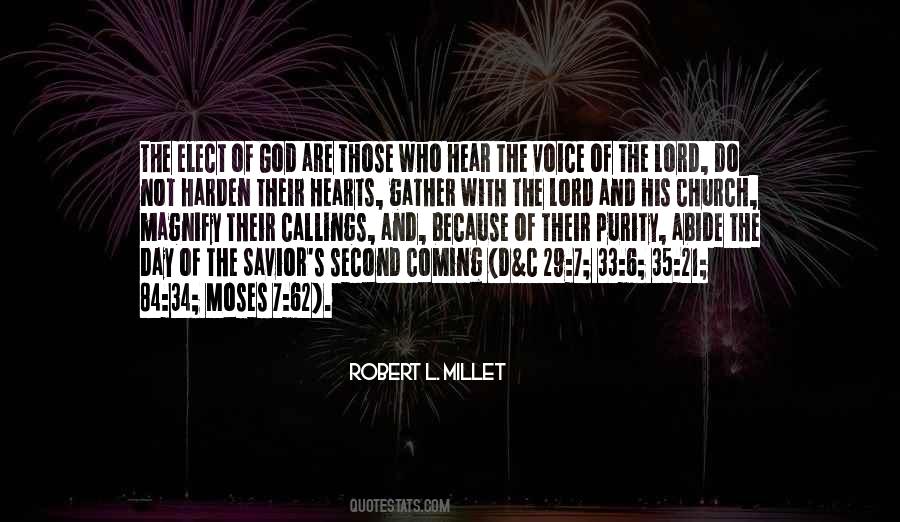 #14. Calling means that everyone, everywhere, and in everything fulfills his or her (secondary) callings in response to God's (primary) calling. - Author: Os Guinness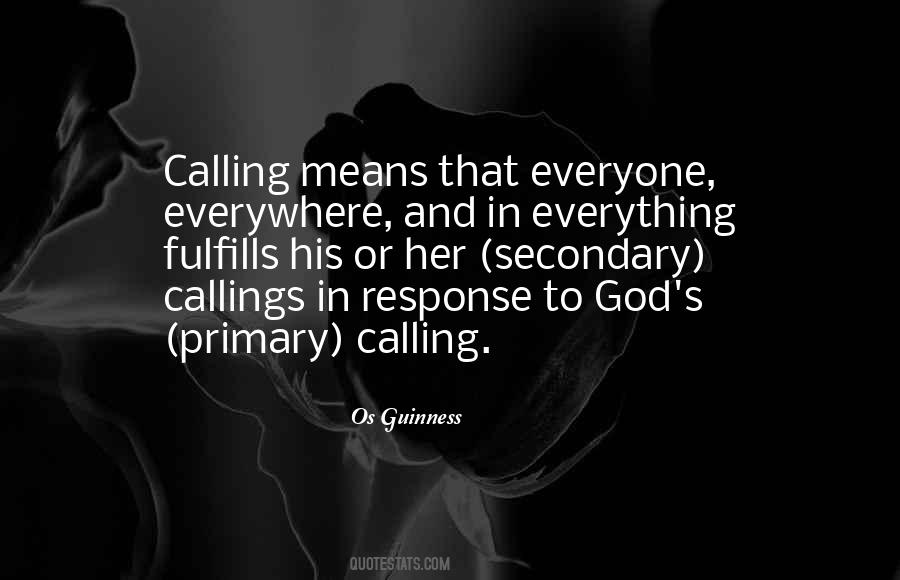 #15. As I unclutter my life, I free myself to answer the callings of my soul. - Author: Wayne Dyer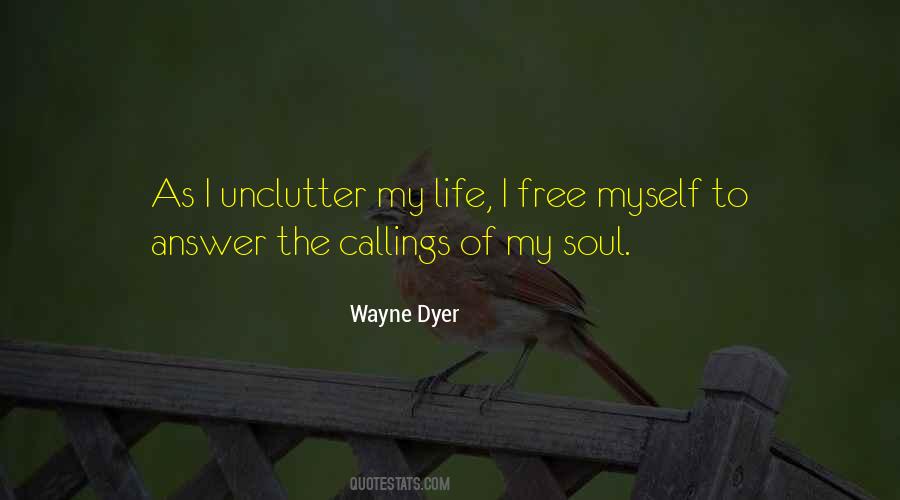 #16. In working out our callings, we are to perform for one audience, the audience of One. - Author: Os Guinness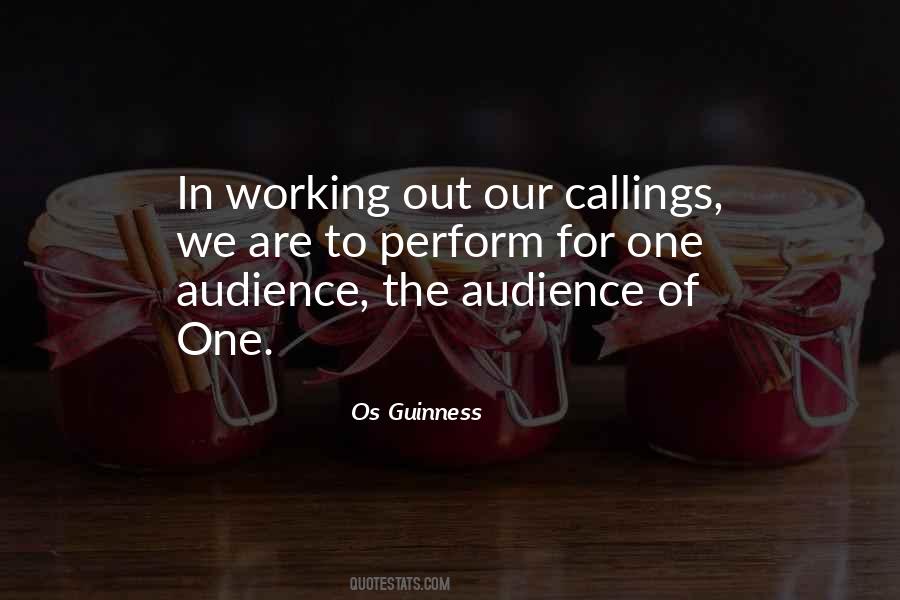 #17. Callings in the church, as important as they are, by their very nature are only for a period of time, and then an appropriate release takes place. - Author: Ezra Taft Benson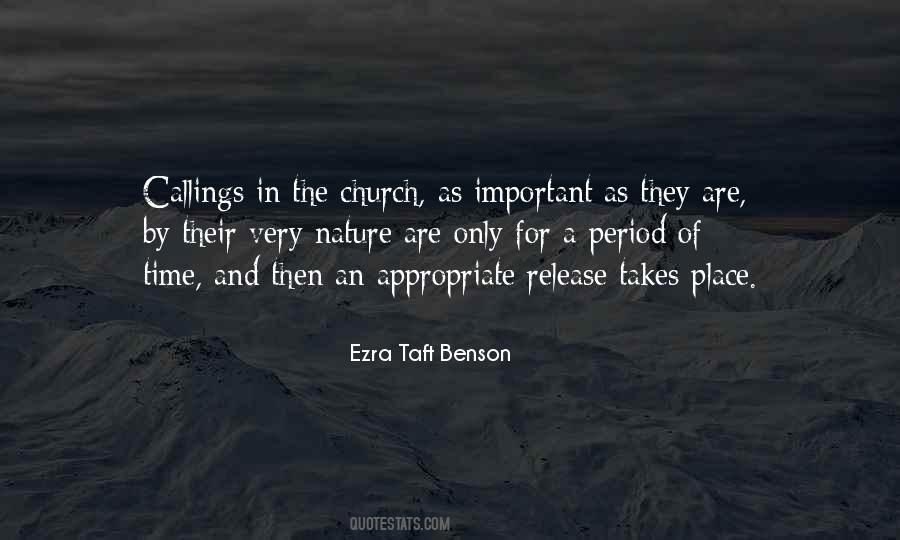 #18. We are not in a position in which we have nothing to work with. We already have capacities, talents, direction, missions, callings. - Author: Abraham Maslow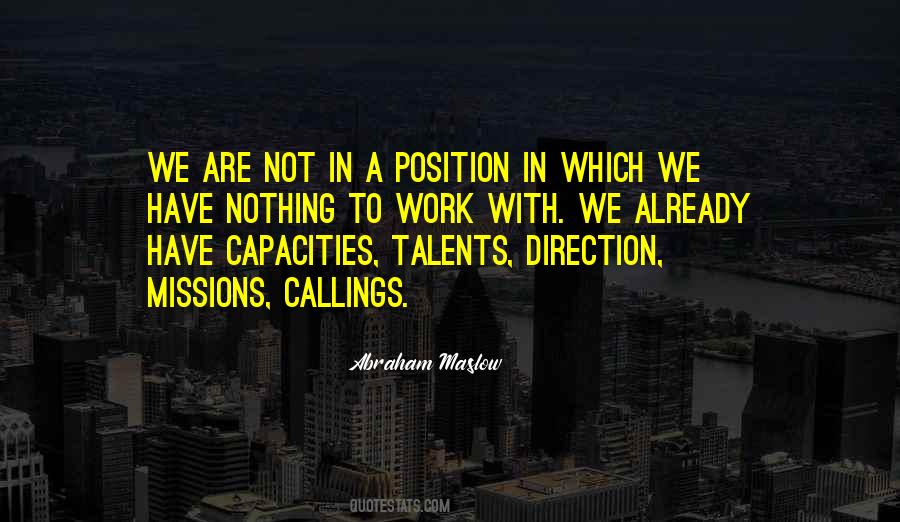 #19. Fight the good fight of faith; ignore all callings of doubt regardless of how loud they sound. Arm yourself always against disappointments by planning and preparing very well. - Author: Israelmore Ayivor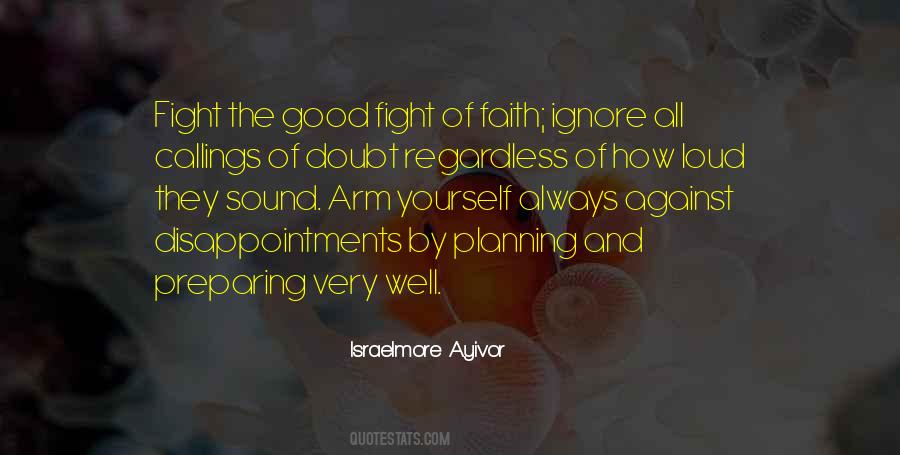 #20. Public service used to be the highest of callings, until people like Madame Voldemort vilified it. - Author: Jennifer Granholm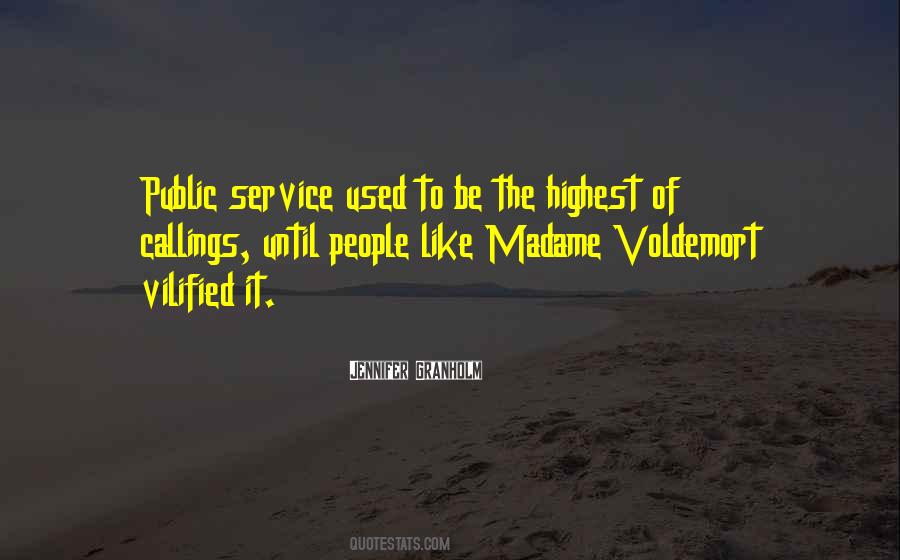 #21. It were a real increase of human happiness, could all young men from the age of nineteen be covered under barrels, or rendered otherwise invisible; and there left to follow their lawful studies and callings, till they emerged, sadder and wiser, at the age of twenty-five. - Author: Thomas Carlyle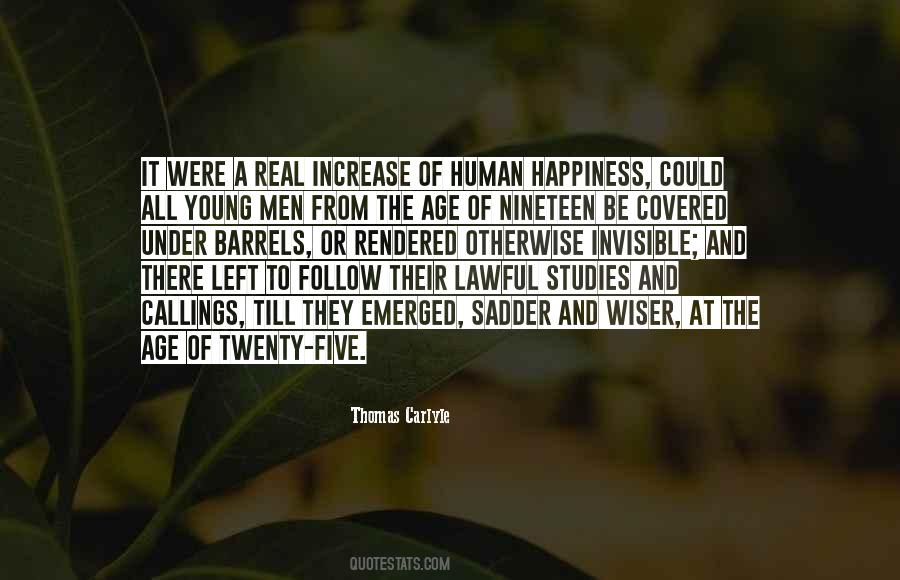 #22. I am convinced that the unwritten knowledge scattered among men of different callings surpasses in quantity and in importance anything we find in books, and that the greater part of our wealth has yet to be recorded. - Author: Gottfried Leibniz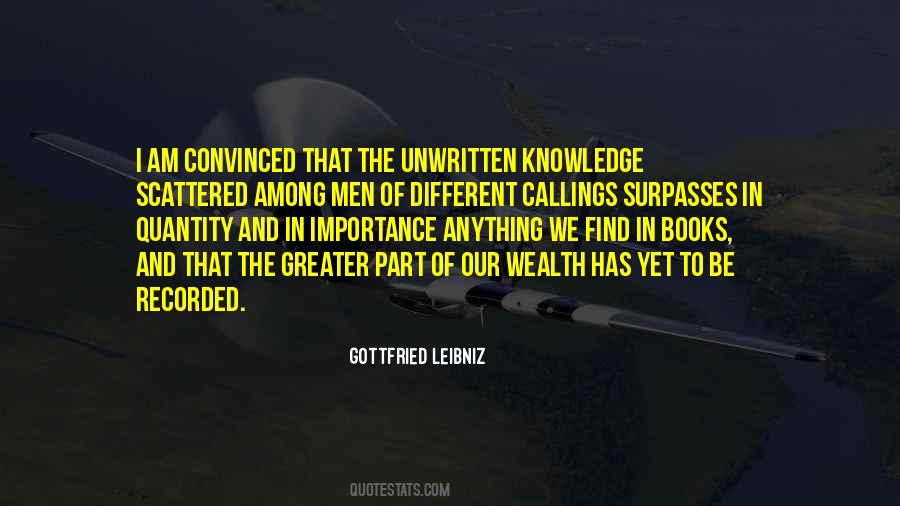 #23. May each of us remember this truth; 'one cannot forget mother and remember God. One cannot remember mother and forget God.' Why? Because these two sacred persons, God and mother, partners in creation, in love, in sacrifice, in service, are as one. - Author: Thomas S. Monson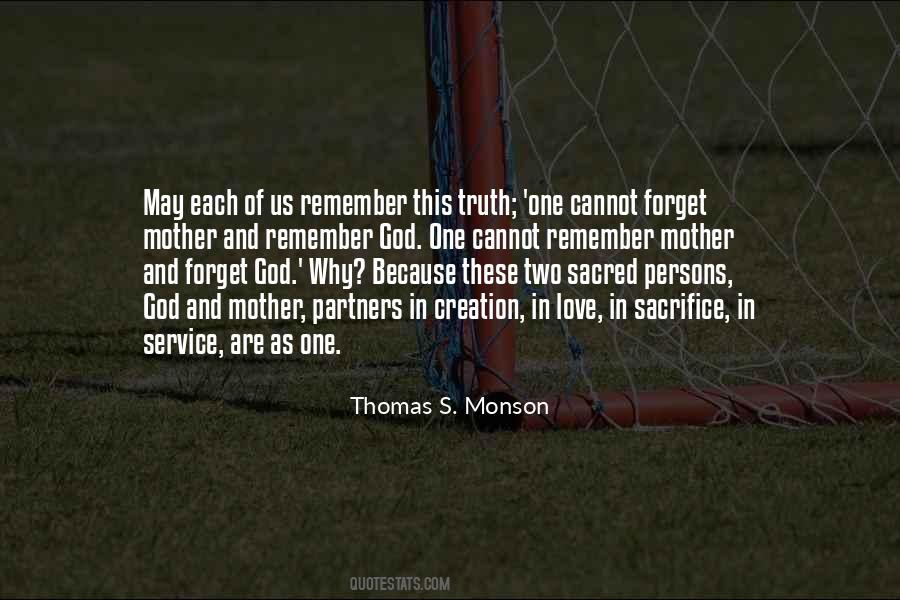 #24. Of front-line importance among the most contagious and enduring traits of the leaders of nations and of all callings is that of spotless character. - Author: John Mott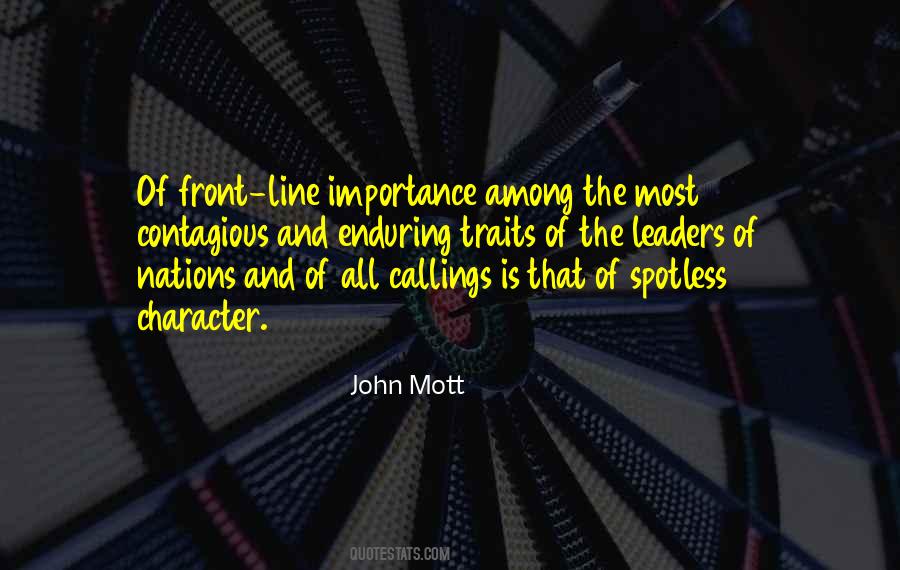 #25. We want big results-sooner rather than later. And we've forgotten that God showers his extraordinary gifts through ordinary means of grace, loves us through ordinary fellow image bearers, and sends us into the world to love and serve others in ordinary callings. Michael Horton, Ordinary, 14 - Author: Michael S. Horton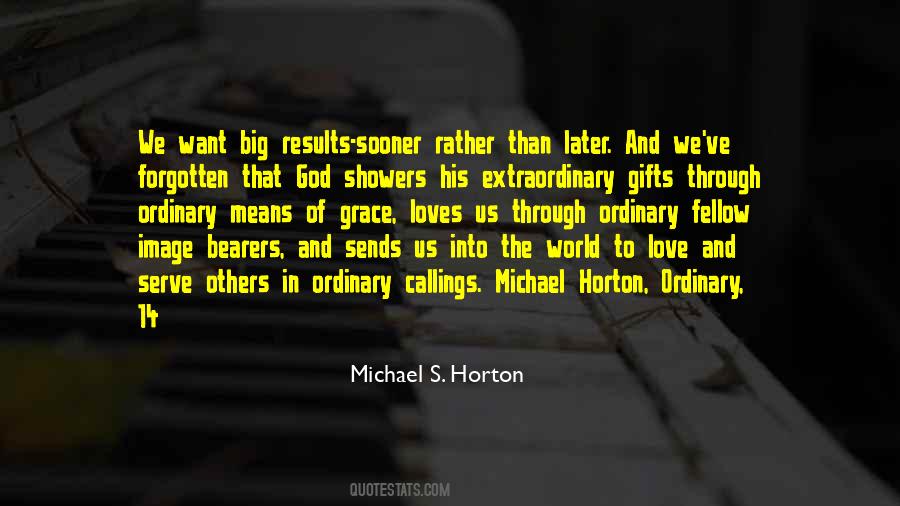 #26. Listen to your inner callings, ignore how others might want to direct your life energies, and allow yourself to radiate outward what you feel so profoundly and deeply within you. - Author: Wayne W. Dyer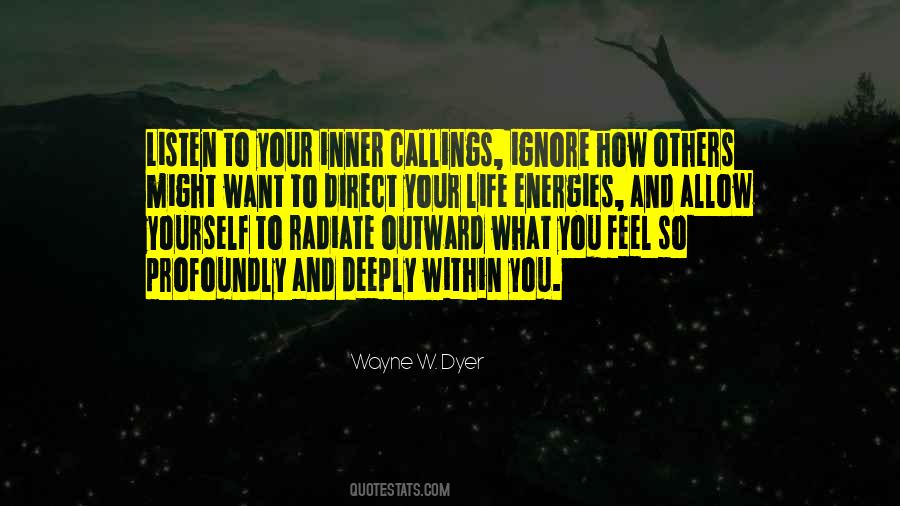 #27. When we say no, or when we follow our dreams or true callings - people might be disappointed in our choices. Allowing people their disappointments sets us free. - Author: Christine Kane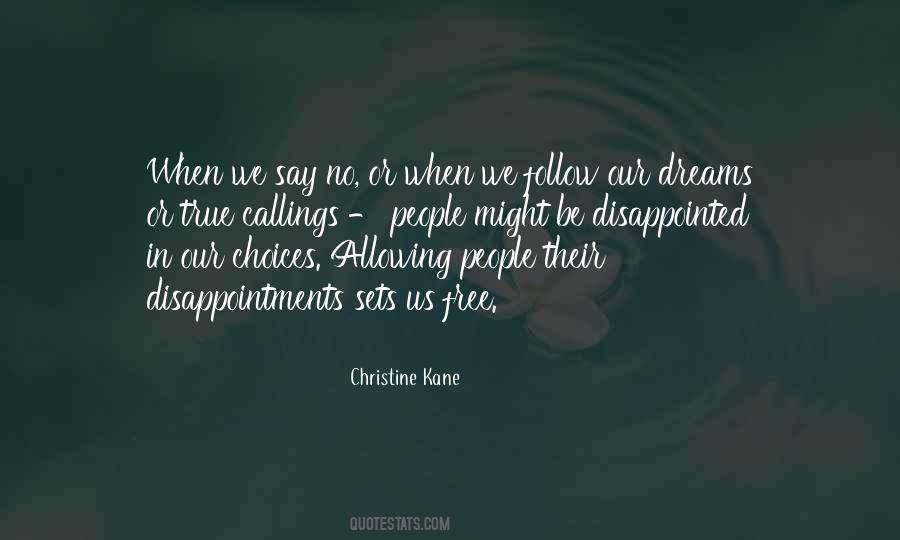 #28. Callings are deep longings to bring more of SOMETHING into your life. - Author: Kami Guildner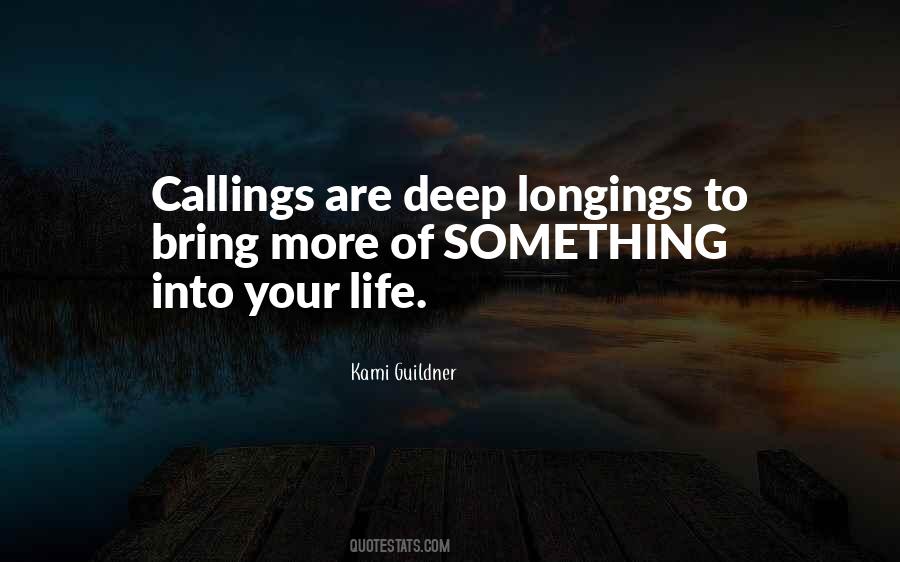 #29. As we follow that Man of Galilee-even the Lord Jesus Christ-our personal influence will be felt for good wherever we are, whatever our callings. - Author: Thomas S. Monson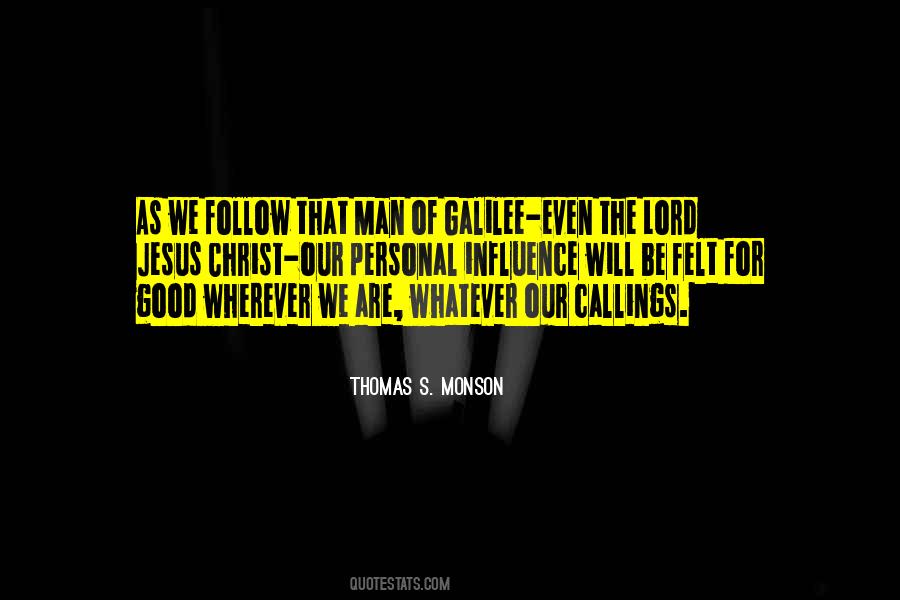 #30. An old argument with me is that the true religious force in the world is not the church, but the world itself: the mysterious callings of Nature and our responses. - Author: Wallace Stevens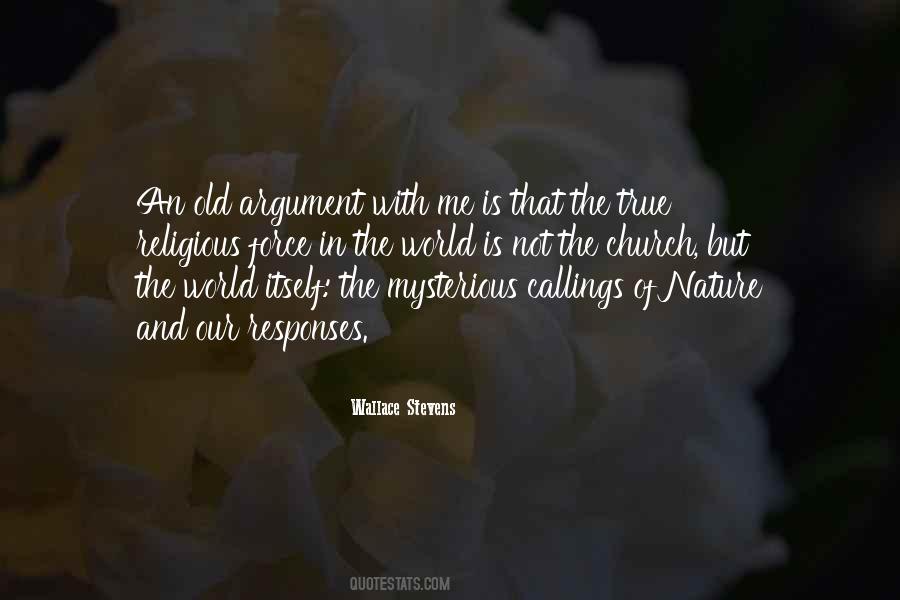 #31. Public opinion takes no offense at the endeavors of farmers, workers, clerks, teachers, doctors, ministers, and people from many other callings to earn as much as they can. But it censures the capitalists and entrepreneurs for their greed. - Author: Ludwig Von Mises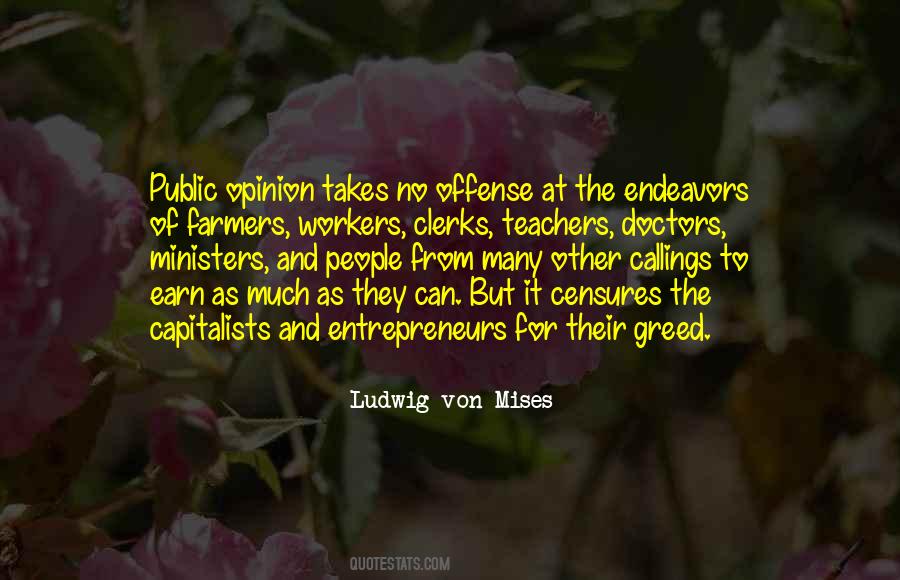 #32. Overcoming naive impressions to figure out how things really work is one of humanity's highest callings. - Author: Steven Pinker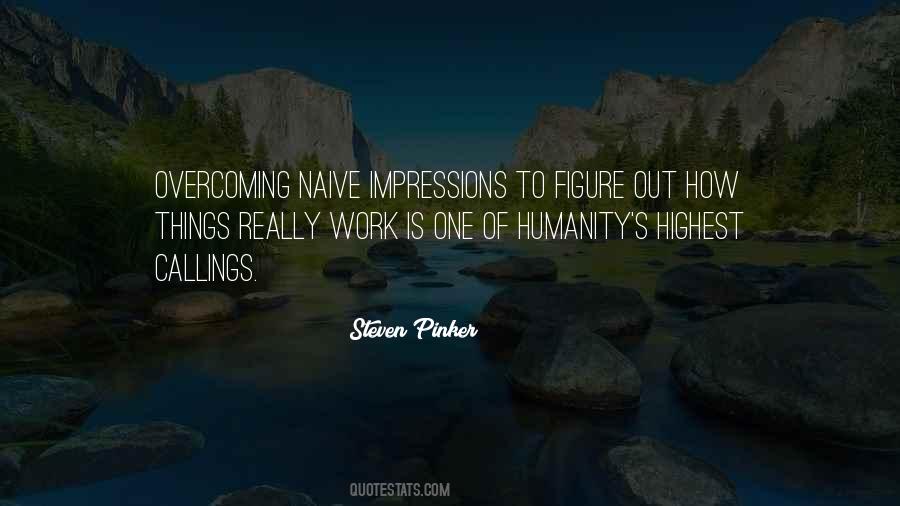 #33. It is useless, sisters, for you to attempt the duties of your exalted callings ... without the constant companionship of the Spirit of God. - Author: Susa Young Gates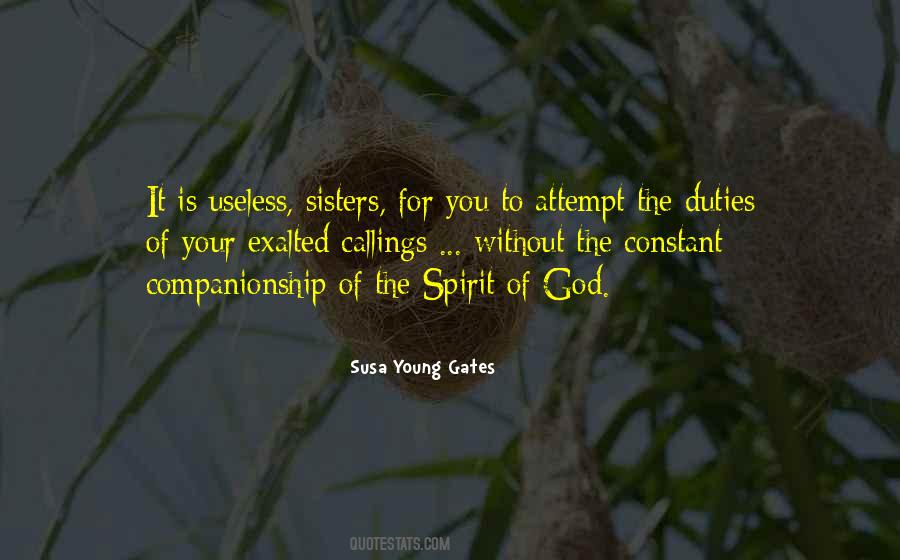 #34. Successful people, in all callings, never stop acquiring specialized knowledge related to their major purpose, business, or profession. - Author: Napoleon Hill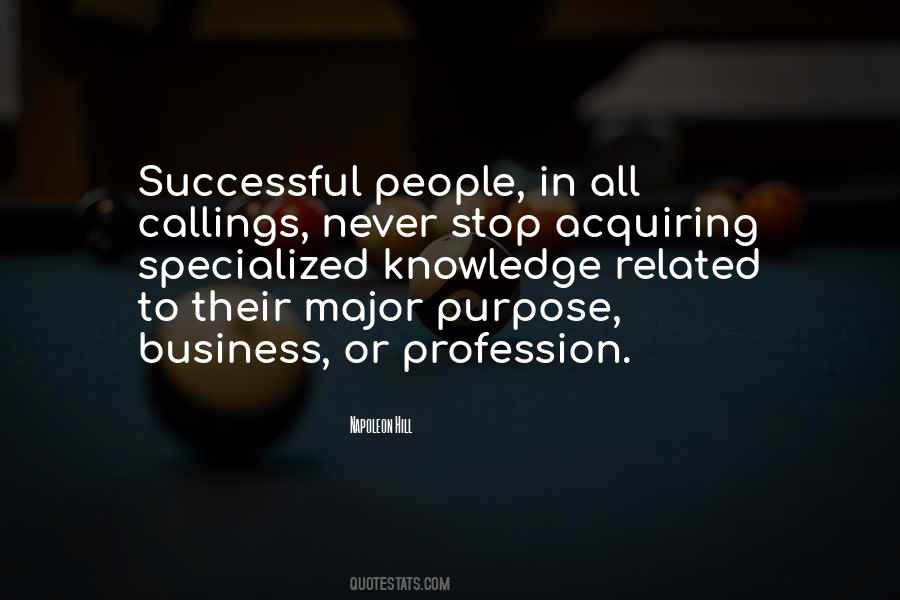 #35. But never has the Call been so clear
As now, when death's cool hand
Eases my spirit from my fevered body--
And I answer the Call of the Master -
The Call to new Heights. - Author: Jessica Coupe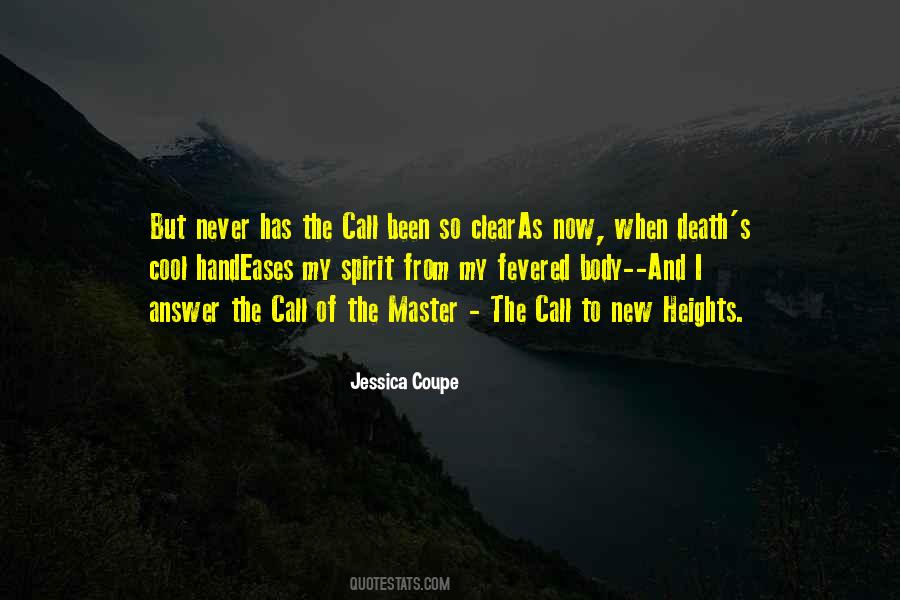 #36. Librarianship is one of the few callings in the world for which is it still possible to feel unqualified admiration and respect. - Author: Jan Struther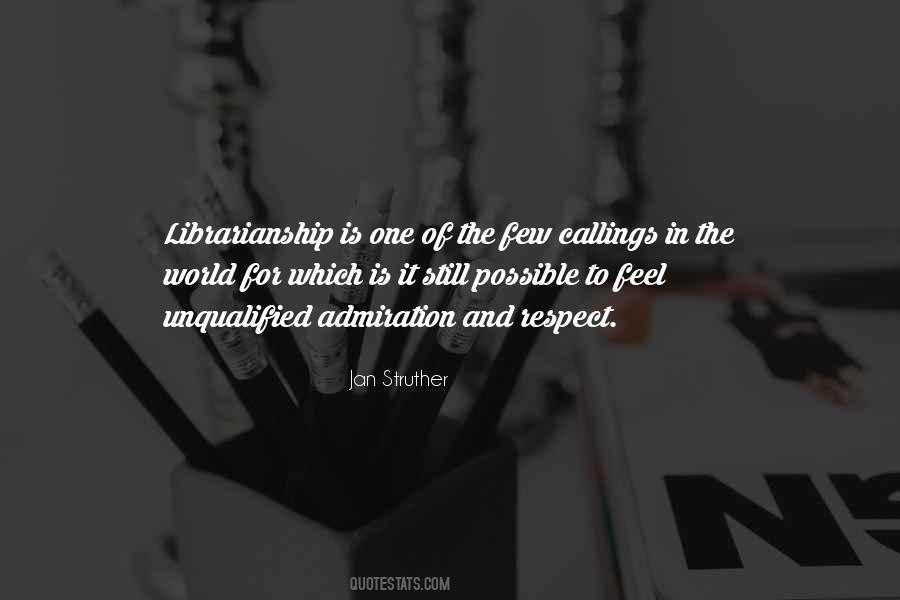 #37. The callings of God never leave you where they find you. - Author: Alistair Begg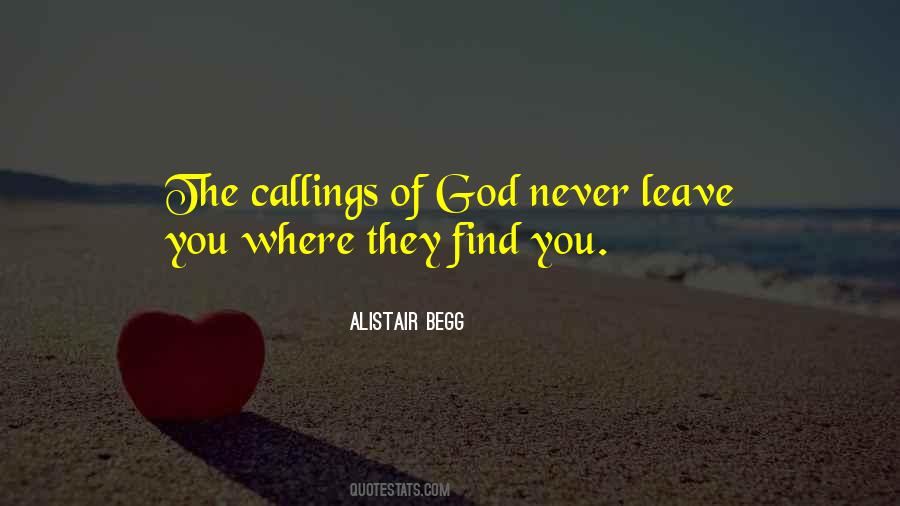 #38. My yearn for home is broadened
Patriotism expanded
By callings from beyond
So I pack my things
Nothing precious
All things sacred - Author: Alanis Morissette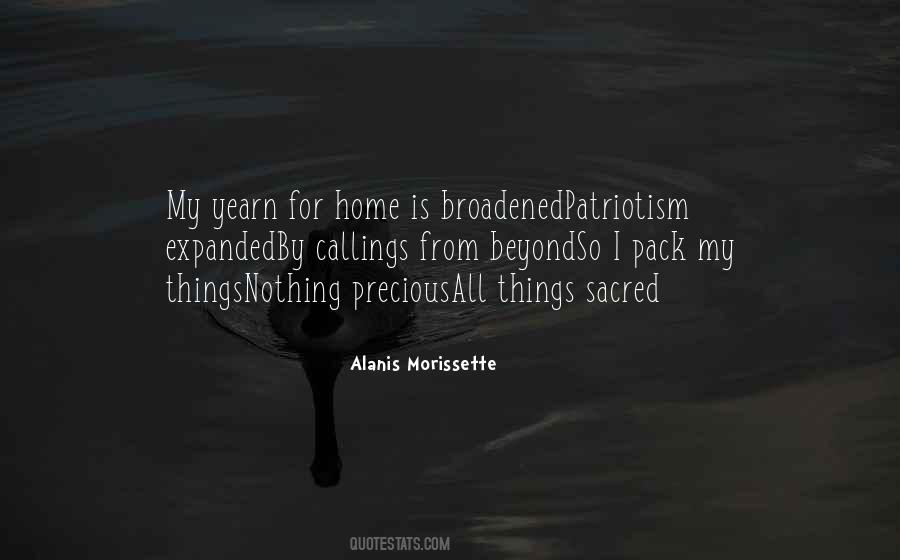 #39. When people seek to fulfill their callings by glorifying God in their work, praising Him for their gifts and abilities, and seeing both their efforts and its products as an offering to Him, then work is an act of worship to God. - Author: Steve Corbett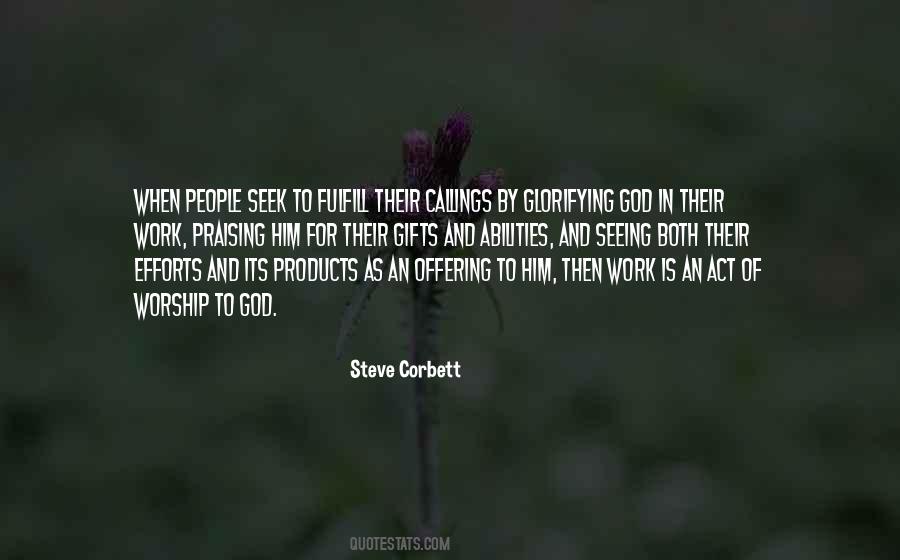 #40. According to the Reformers, each Christian has multiple vocations. We have callings in our work. We have callings in our families. We have callings as citizens in the larger society. And we have callings in the Church. - Author: Gene Edward Veith Jr.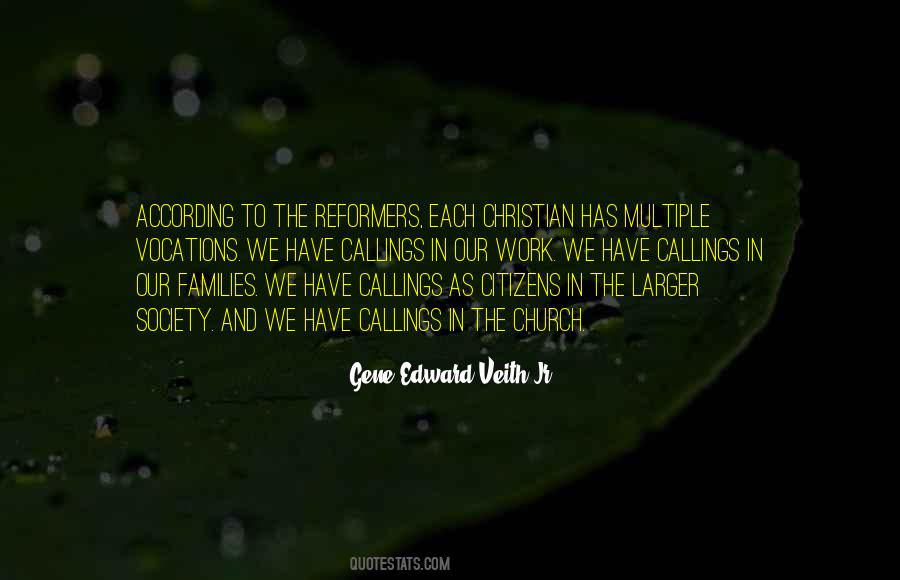 #41. Discouragement comes to those Christians, who are living and are working hard to fulfill their visions and callings - Author: Sunday Adelaja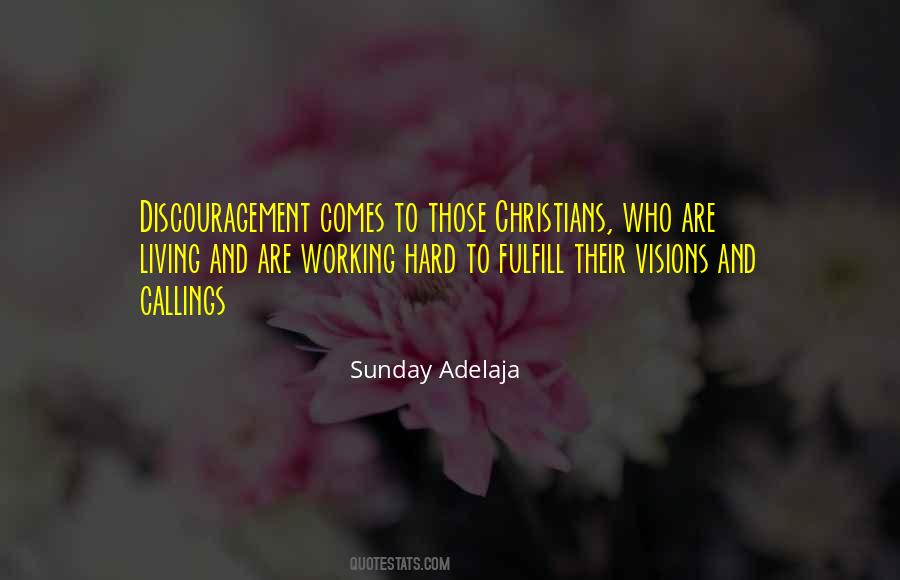 #42. The Force tries to resist the callings of ravenous spirits; therefore it must be broken and made a beast of burden. It must be made to answer to one's will. - Author: James Luceno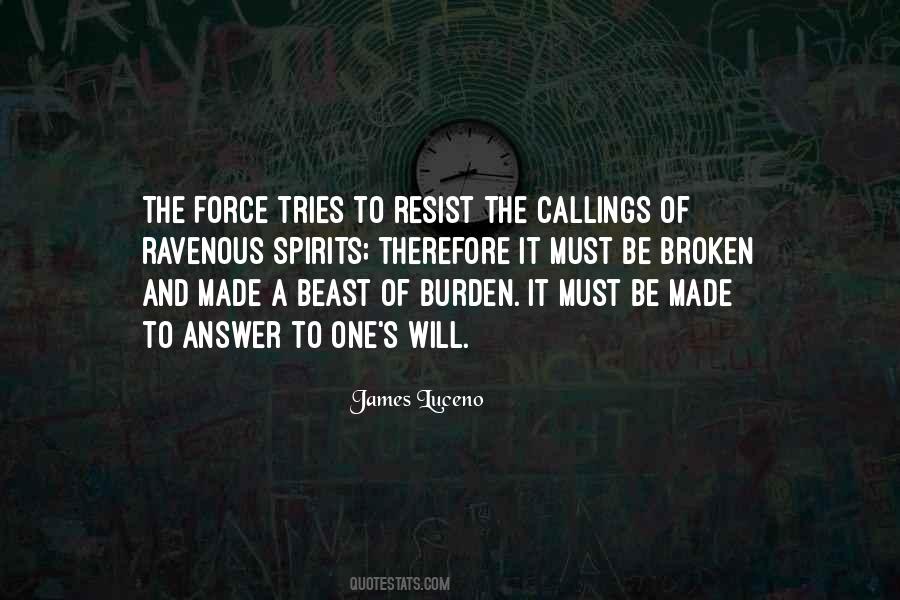 #43. There isn't time, so brief is life, for bickerings, apologies, heartburnings, callings to account. There is only time for loving, and but an instant, so to speak, for that. - Author: Mark Twain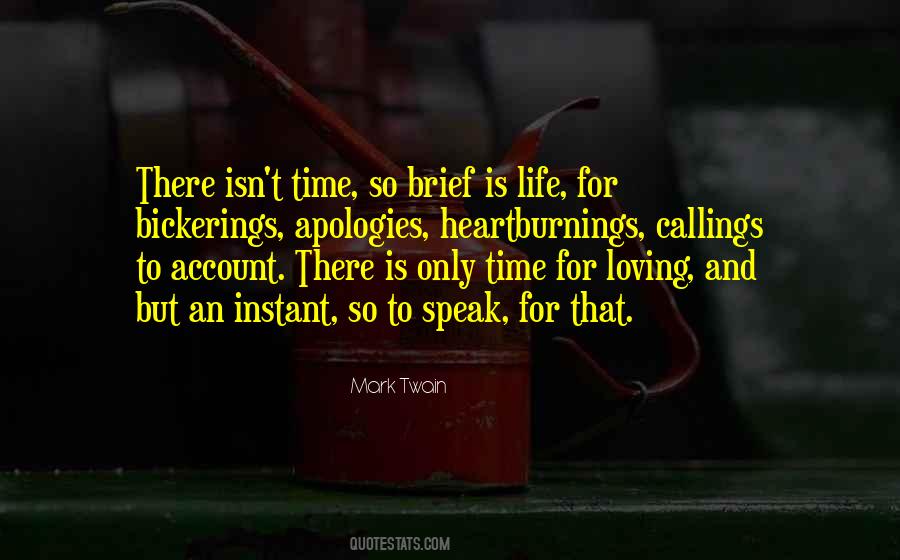 #44. Unfortunately, people don't know how they are created and live making grave mistakes, losing their peace, destroying their mentality and failing to fulfill their callings - Author: Sunday Adelaja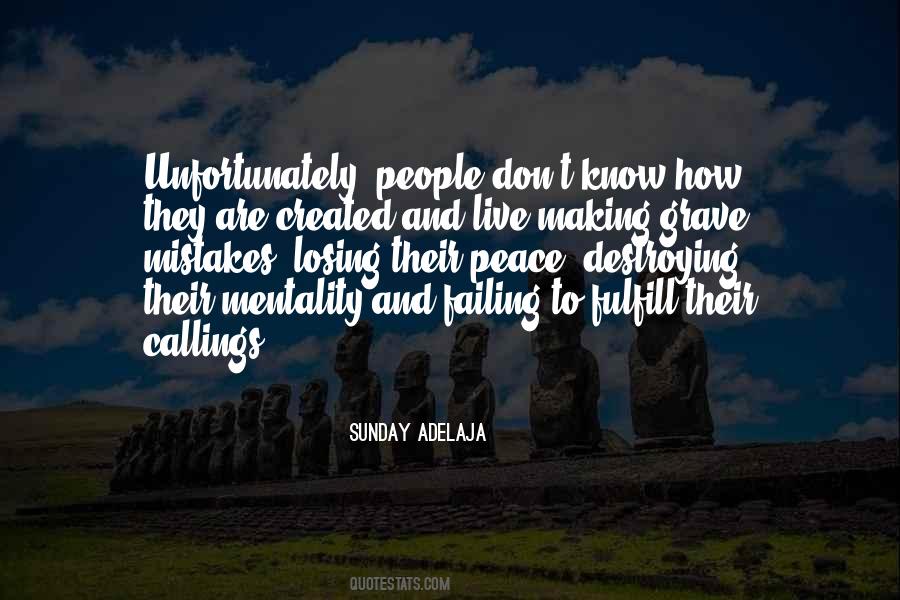 #45. Creativity is essentially a "calling" and our callings are guides to new directions or expansions of old ones. - Author: Anonymous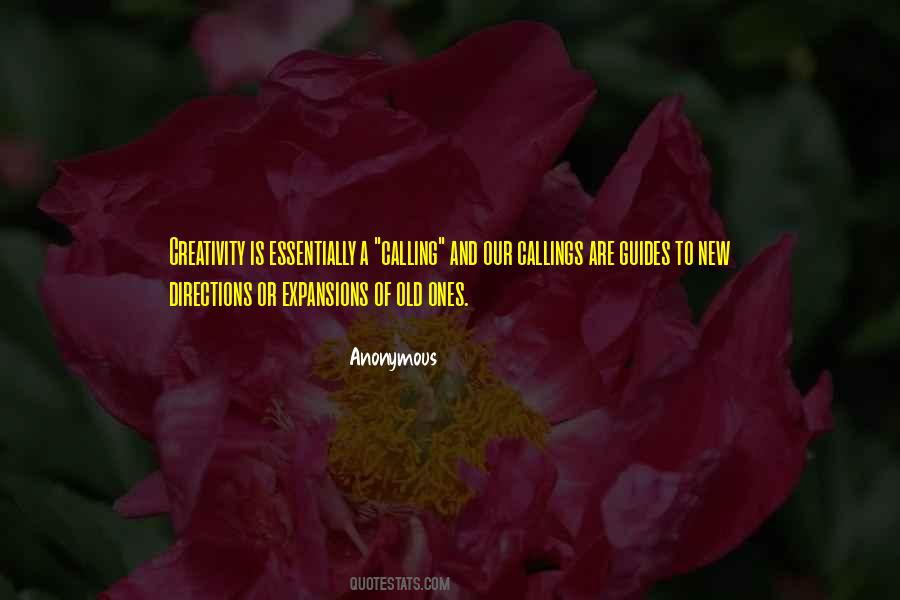 #46. I watched my parents in their leadership callings in the Church and the community. We just grew up knowing that we should serve and do whatever we could do to make things grow. - Author: Margaret D. Nadauld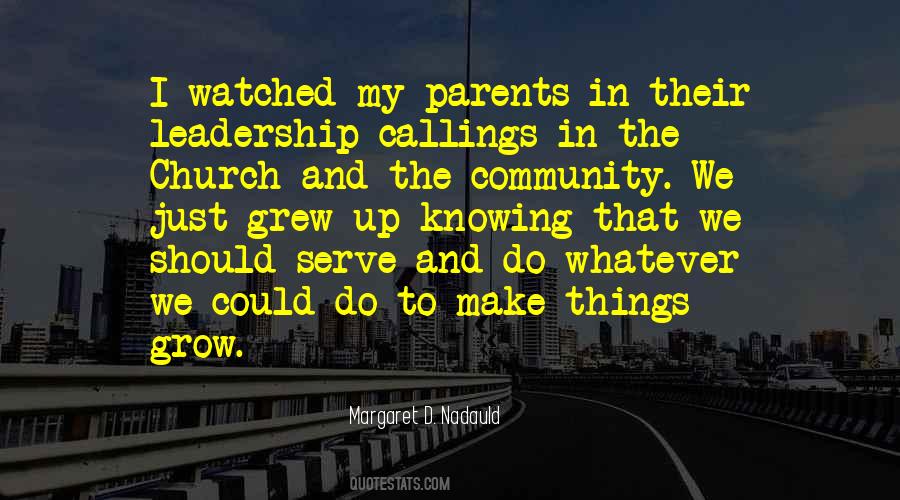 #47. Men and Women of Christ magnify their callings without magnifying themselves. - Author: Neal A. Maxwell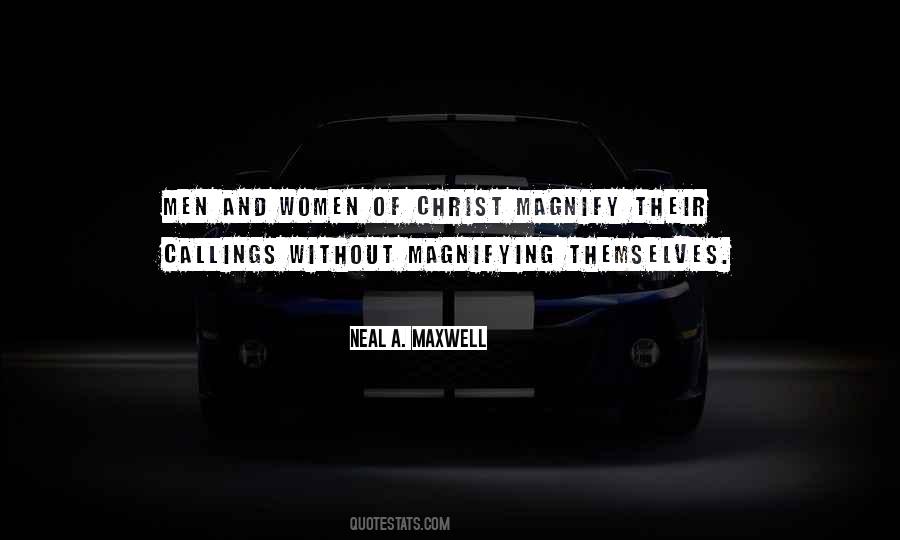 #48. The philanthropist can never forget classes and callings. He says, with a modest swagger, 'I have invited twenty-five factory hands to tea.' If he said 'I have invited twenty-five chartered accountants to tea,' everyone would see the humour of so simple a classification. - Author: G.K. Chesterton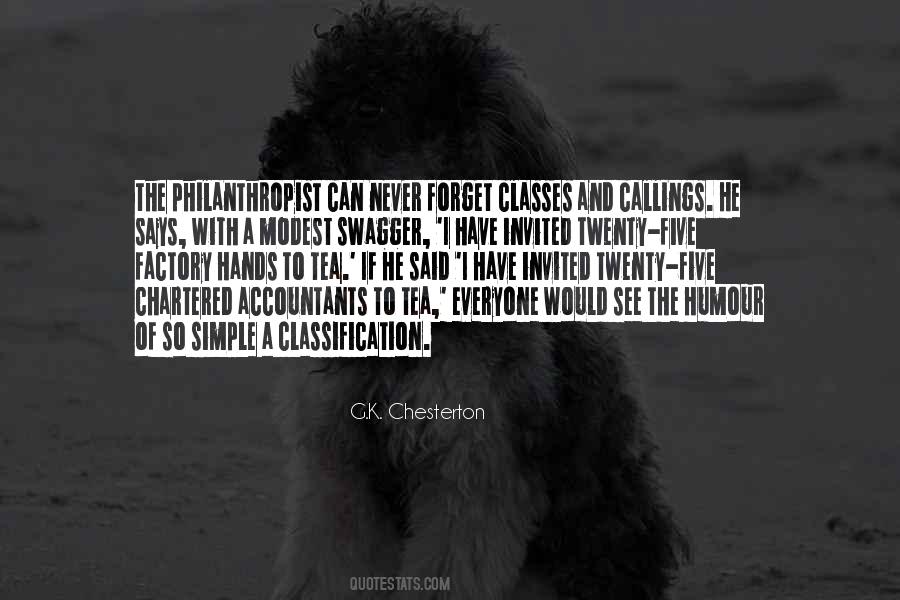 #49. More than survive, my son, as I have survived. Live! Be true to the callings in your heart. - Author: R.A. Salvatore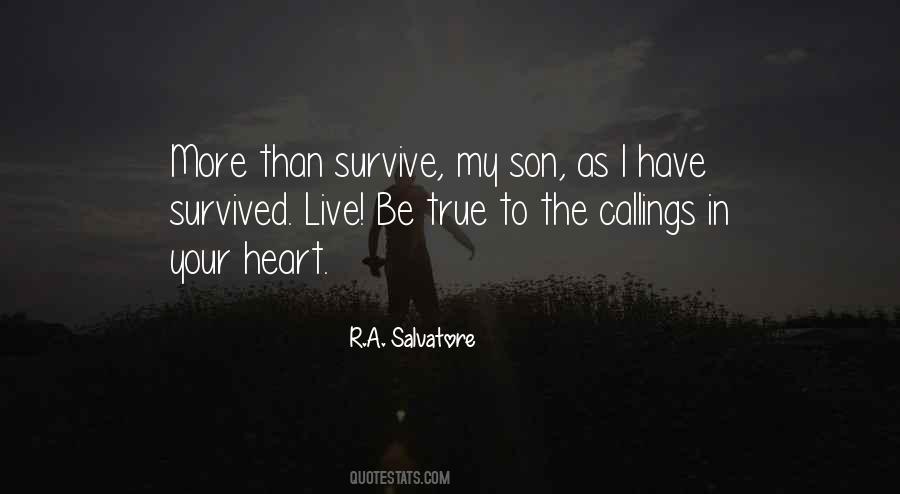 #50. This individual must focus on idealistic callings and activities that uplift others, cultivating faith and spirituality. This is the Mystic, Hermit, Visionary, and Intuitive. - Author: Celeste Teal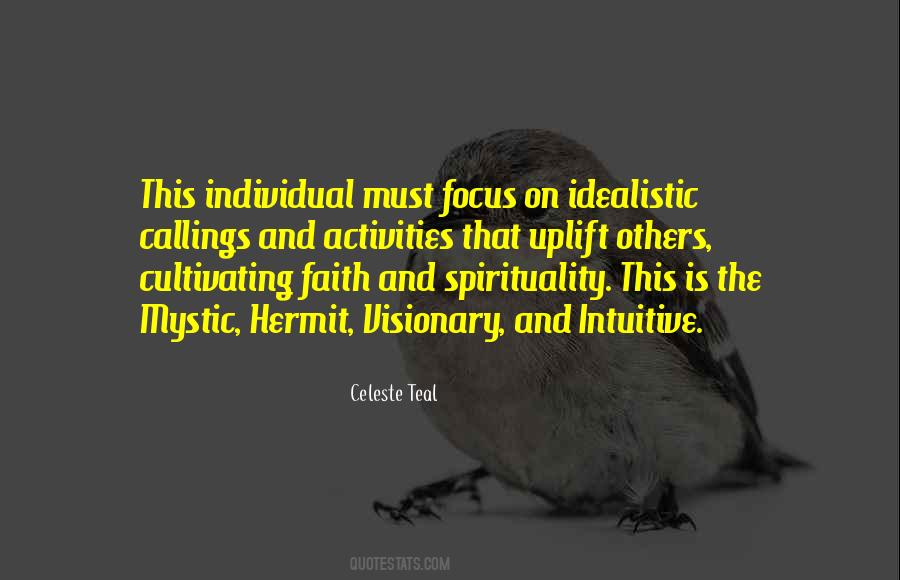 #51. callings have little to do with formal job descriptions. In fact, she believes that just - Author: Angela Duckworth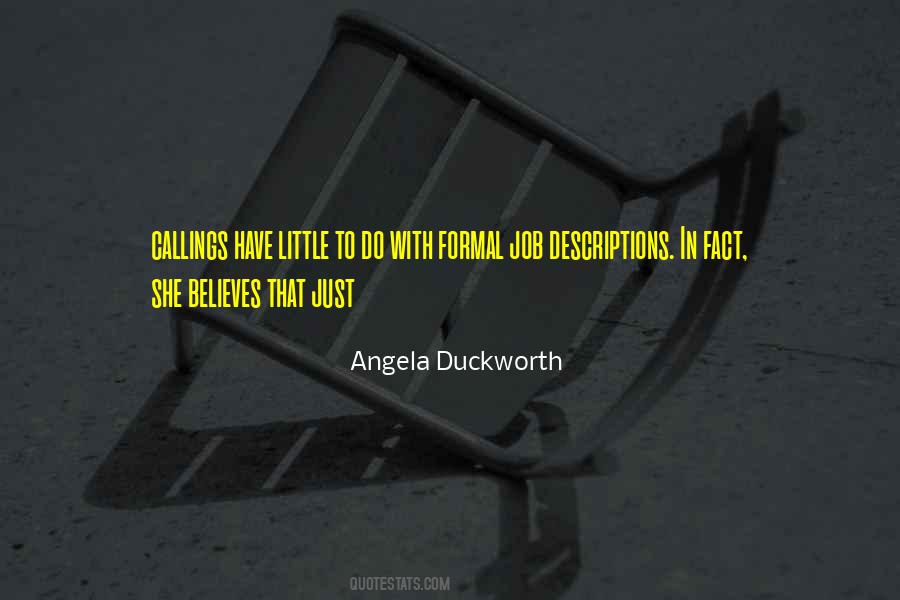 #52. Remember, presidents and bishops, that the callings of your associates are just as divinely inspired as is yours, and they are therefore entitled to inspiration in their specific responsibilities. Lean upon them. Learn from them. Love them. Listen to them. - Author: M. Russell Ballard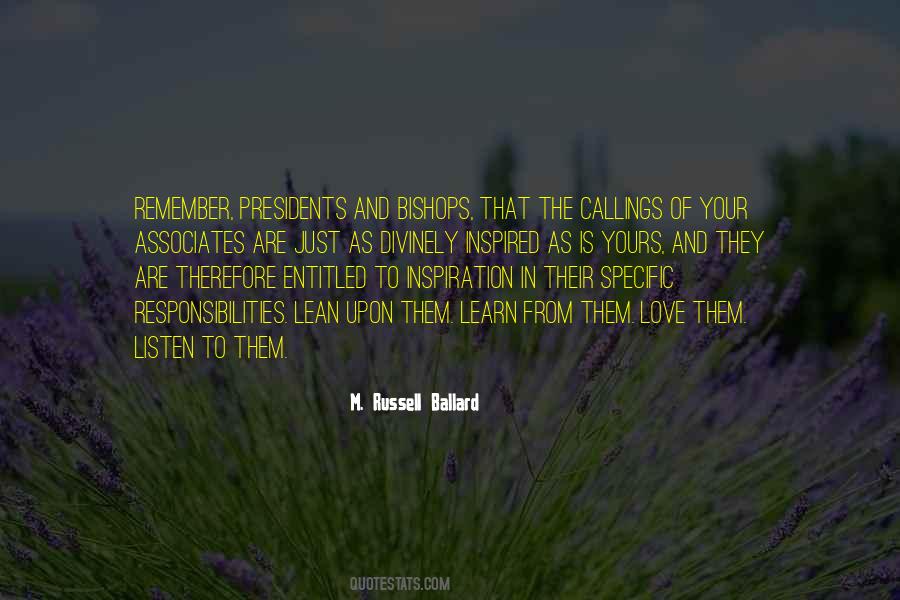 #53. Often when a woman exhibits leadership, she's accused of having that Jezebel spirit. I look forward to the day when women with leadership and insight, gifts and talents, callings and prophetic leanings are called out and celebrated as a Deborah, instead of silenced as a Jezebel. I - Author: Sarah Bessey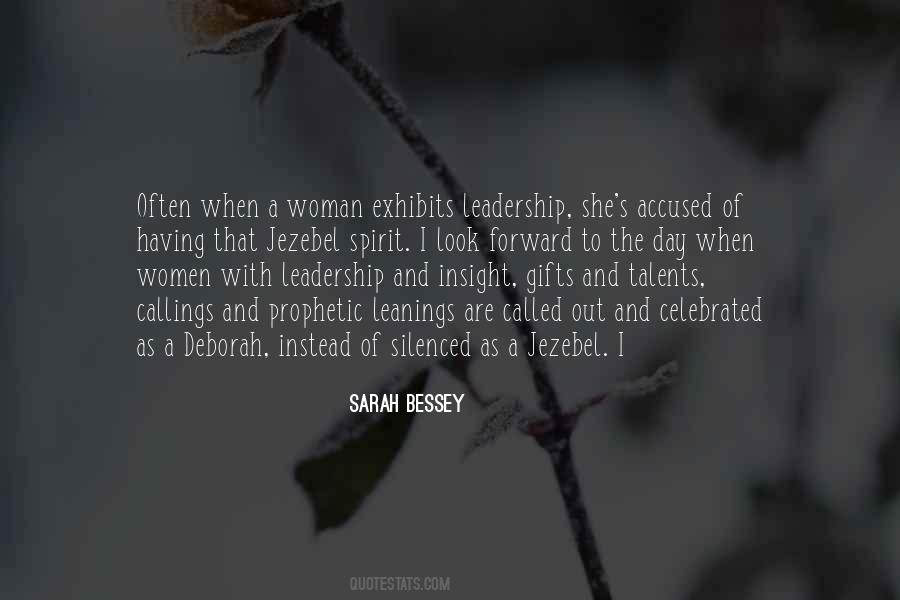 #54. Whether you are aged or weak, you can still serve the Lord - Author: Sunday Adelaja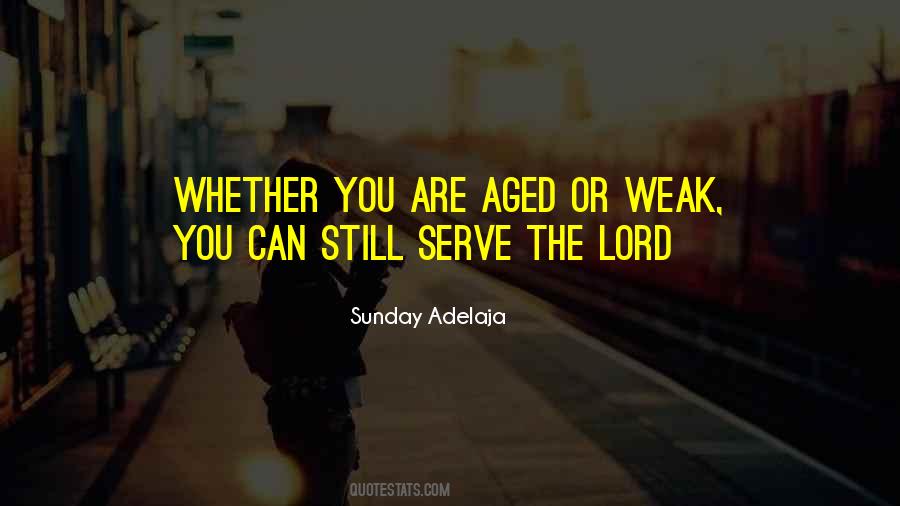 #55. If there is no Caller, there are no callings - only work. - Author: Os Guinness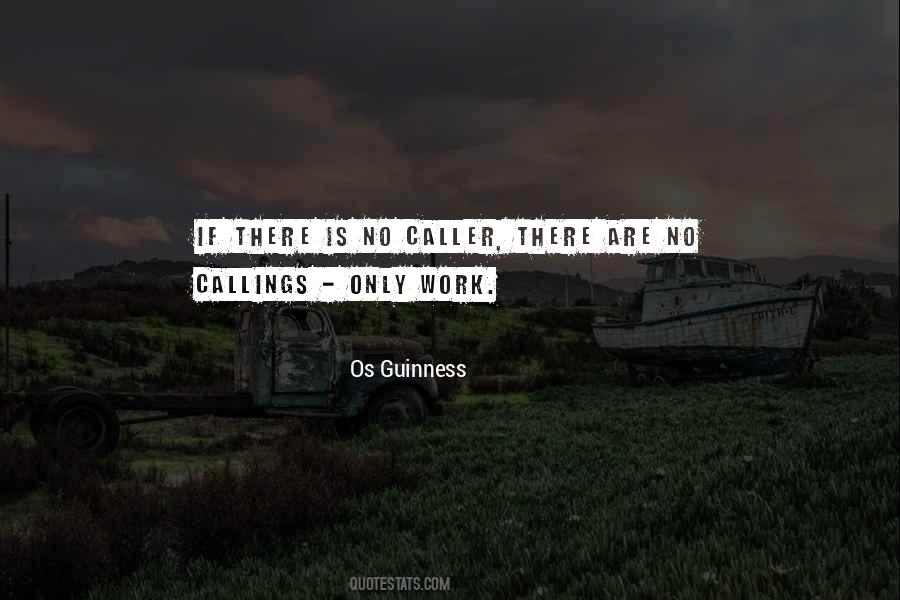 #56. The south produced statesmen and soldiers, planters and doctors and lawyers and poets, but certainly no engineers and mechanics. Let Yankees adopt such low callings. - Author: Margaret Mitchell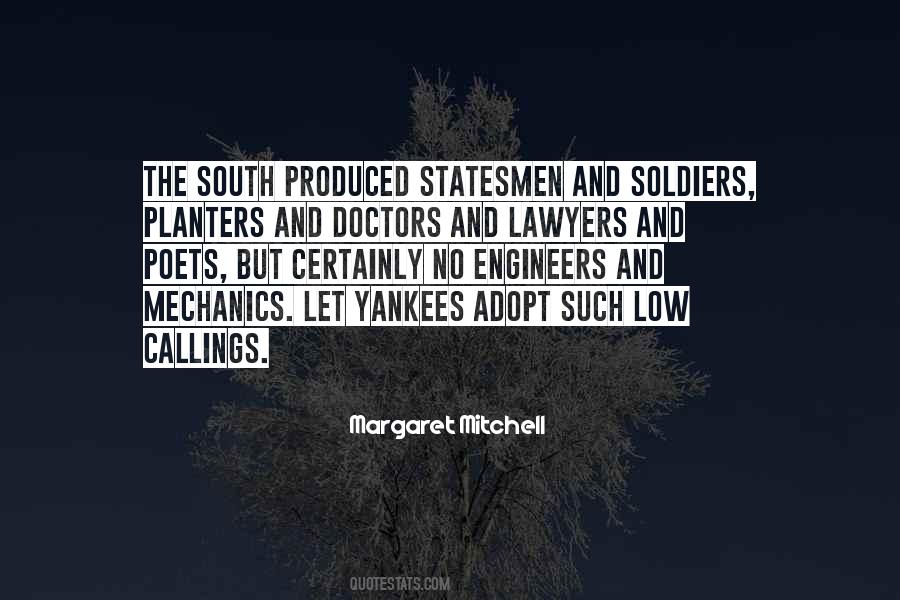 #57. You can not choose your calling. Your calling chooses you. - Author: Shannon L. Alder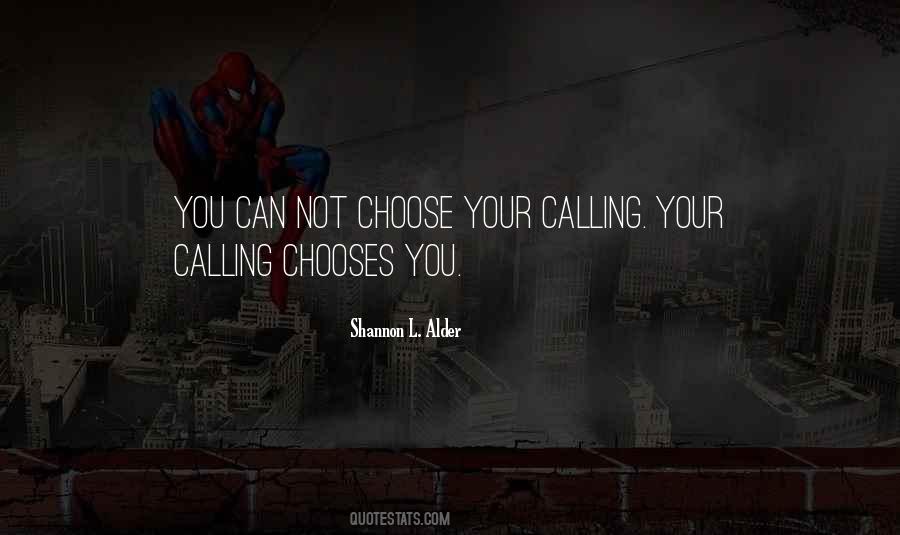 #58. When will the public cease to insult the teacher's calling with empty flattery? When will men who would never for a moment encourage their own sons to enter the work of the public schools cease to tell us that education is the greatest and noblest of all human callings? - Author: William Bagley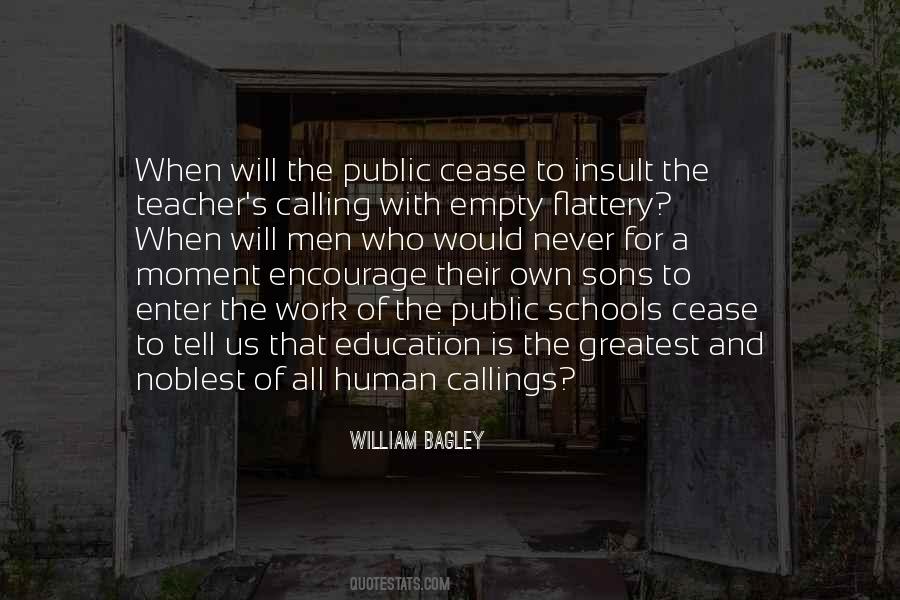 #59. Sometimes you have to walk through the fire, in order to reach your calling. - Author: Shannon L. Alder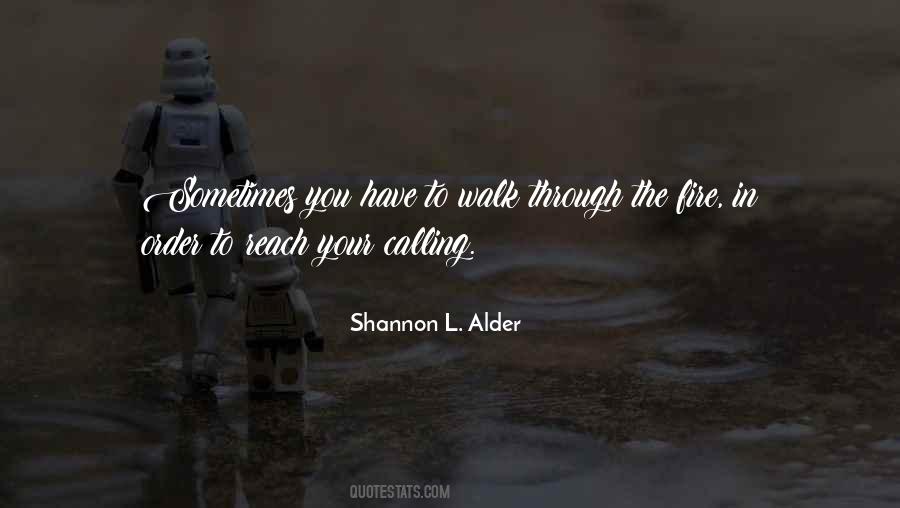 #60. At the final day, the Savior will not ask about the nature of our callings. He will not inquire about our material possessions or fame. He will ask if we ministered to the sick, gave food and drink to the hungry, visited those in prison, or gave succor to the weak. - Author: Joseph B. Wirthlin
#61. God had assigned us with our dreams, visions and callings before the foundations of the earth; it's up to us to allow ourselves to have an access to those dreams, visions and callings. - Author: Euginia Herlihy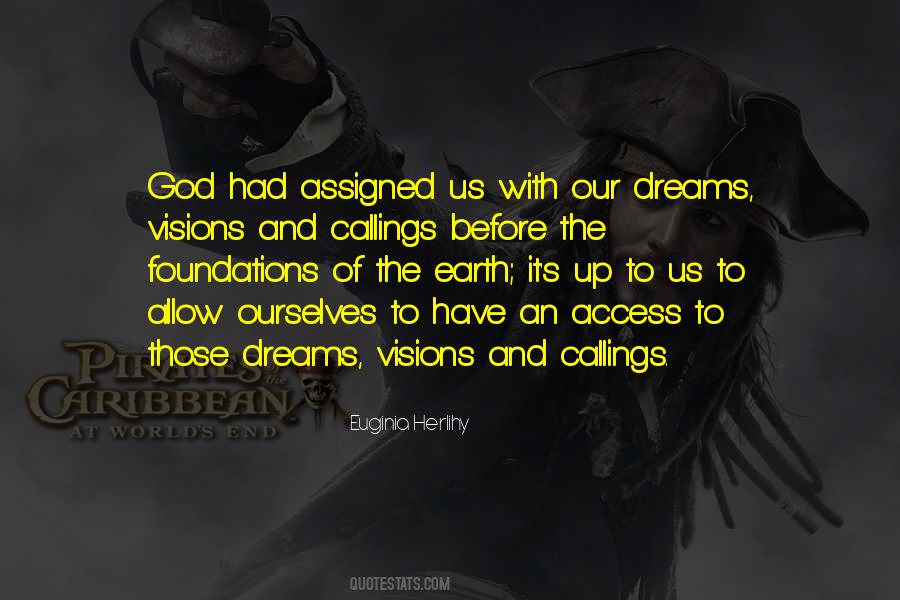 #62. Through humble prayer, diligent preparation, and faithful service, we can succeed in our sacred callings. - Author: Thomas S. Monson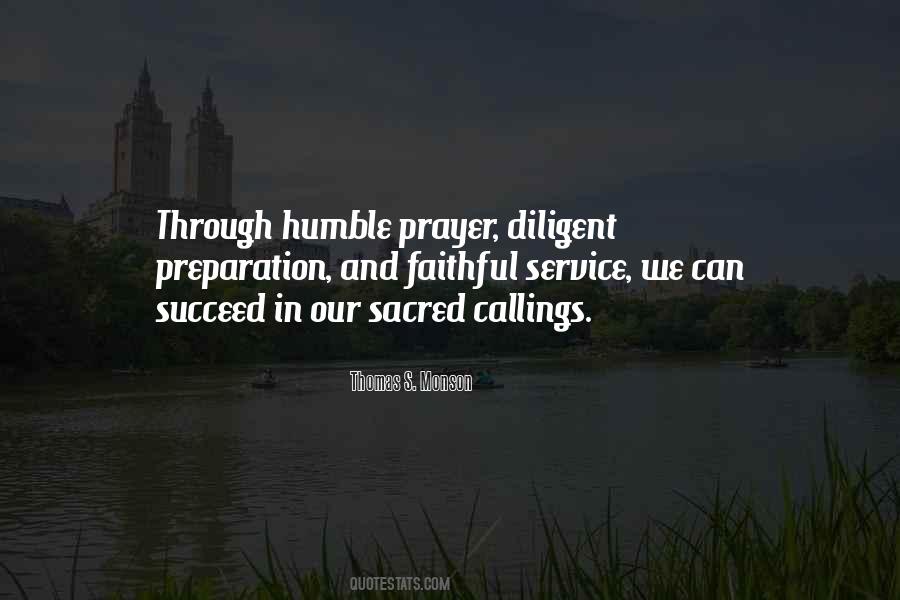 #63. One of God's high callings for His people is that they be teachers of good things. - Author: Elizabeth George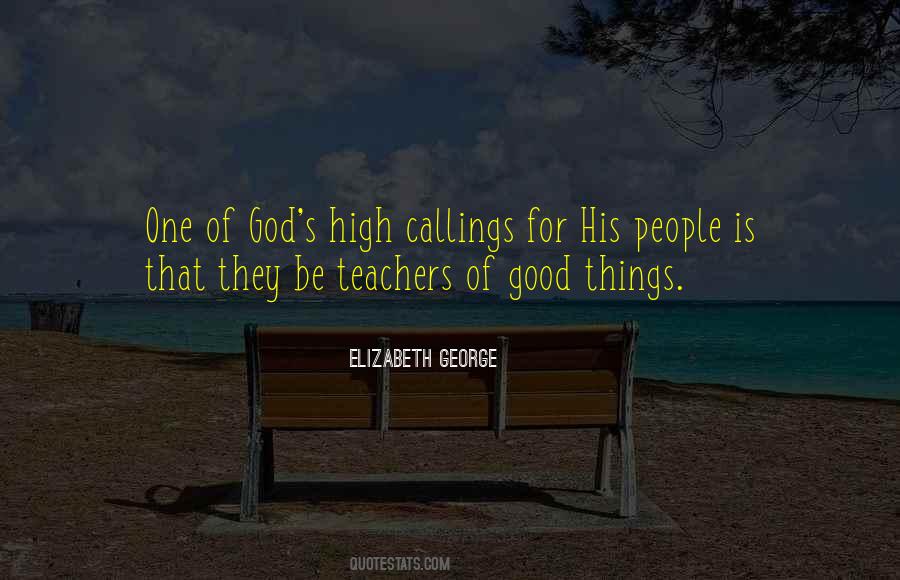 #64. A biblical woman embraces God's callings, chooses wisely, lives courageously, and expects God's greater reward. - Author: Shaunti Feldhahn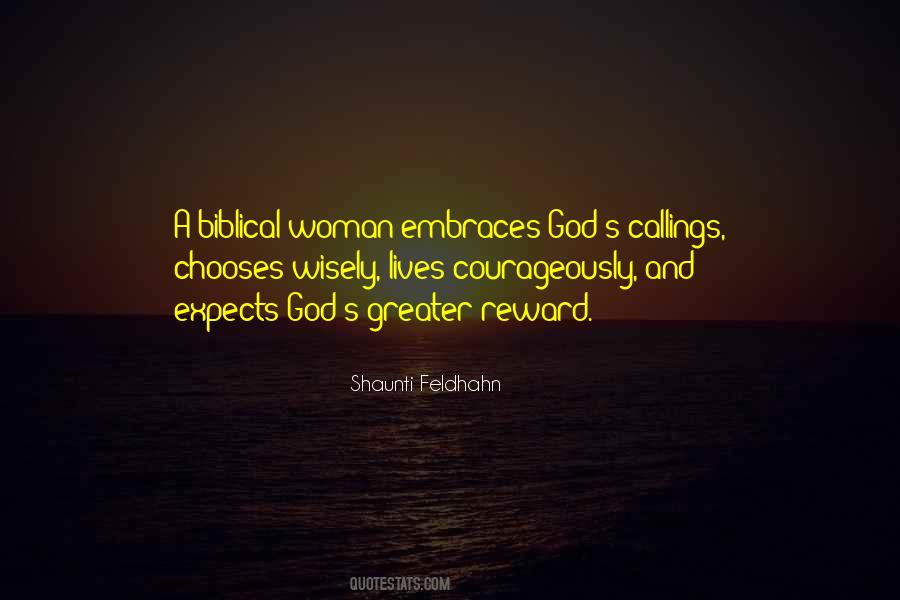 Famous Authors
Popular Topics