List of top 20 famous quotes and sayings about bonheur to read and share with friends on your Facebook, Twitter, blogs.
Top 20 Quotes About Bonheur
#1. Ah! If nations could only agree to employ their resources to perfect agriculture and improve transportation, and to bring all their girl children a good education, what an explosion of happiness there would be on earth!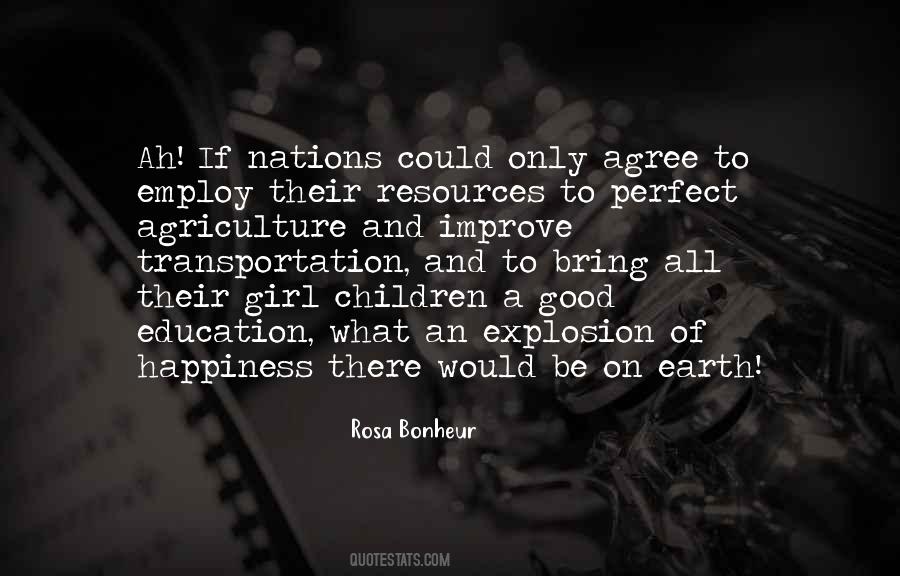 #2. Indian summer is like a woman. Ripe, hotly passionate, but fickle, she comes and goes as she pleases so that one is never sure whether she will come at all, nor for how long she will stay.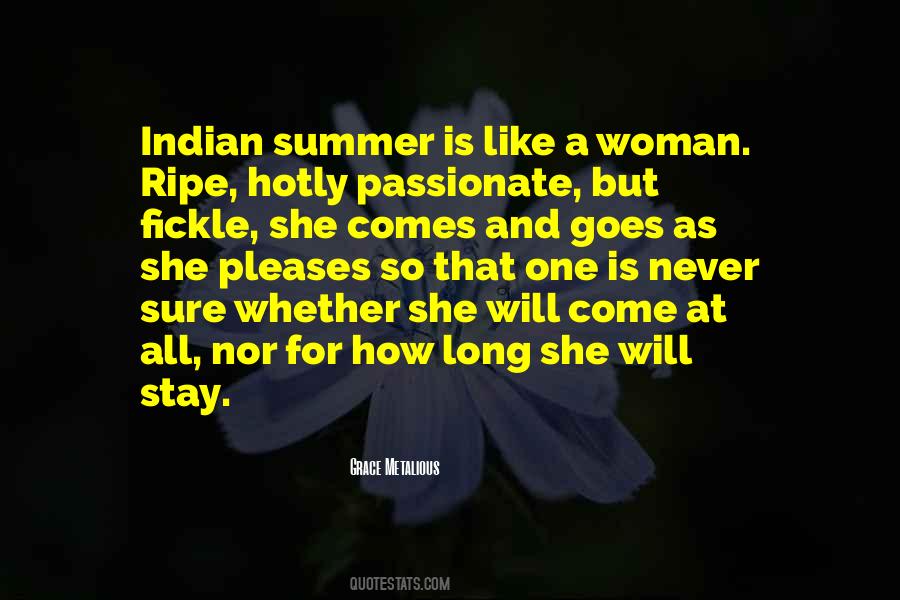 #3. From a brain perspective, every time we do something we are more likely to do it again, and every time we stop ourselves from doing something we are less likely to do it again.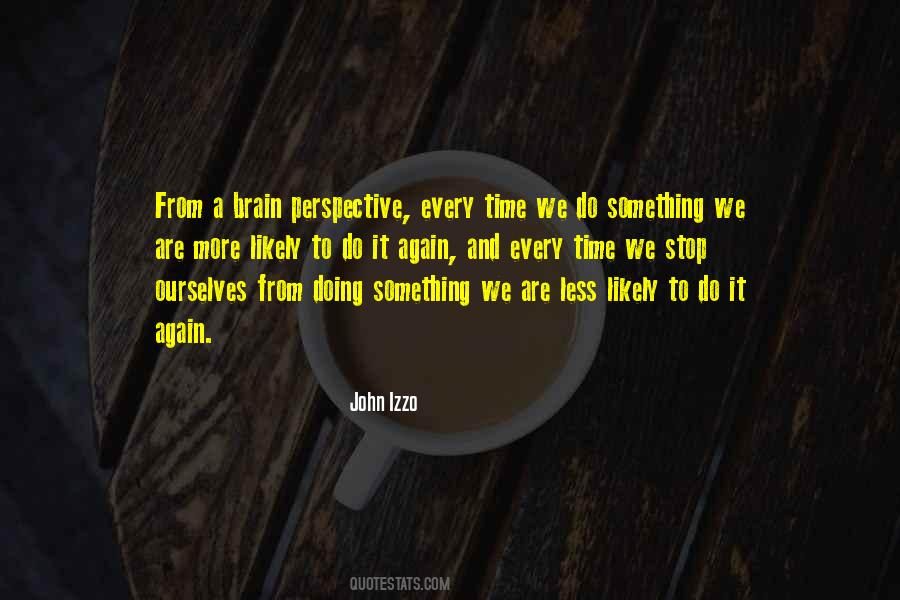 #4. But the suit I wear is my work attire, and nothing else.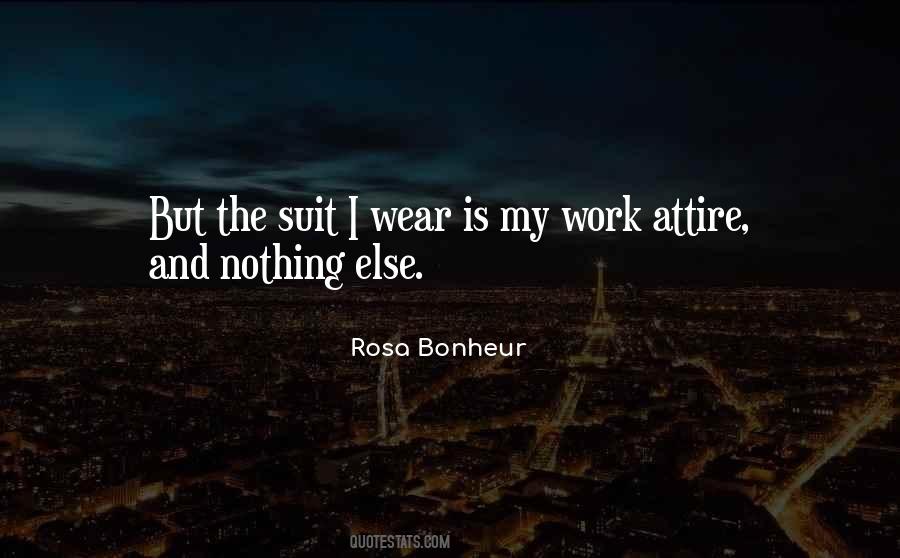 #5. Art is a tyrant. It demands heart, brain, soul, body. The entireness of the votary. Nothing less will win its highest favor. I wed art. It is my husband, my world, my life dream, the air I breathe. I know nothing else, feel nothing else, think nothing else.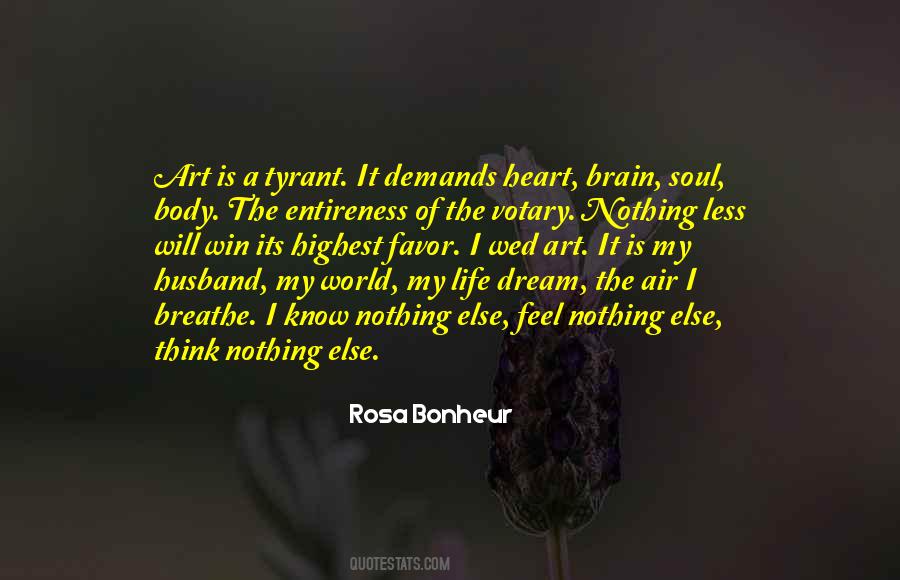 #6. I became an animal painter because I loved to move among animals. I would study an animal and draw it in the position it took, and when it changed to another position I would draw that.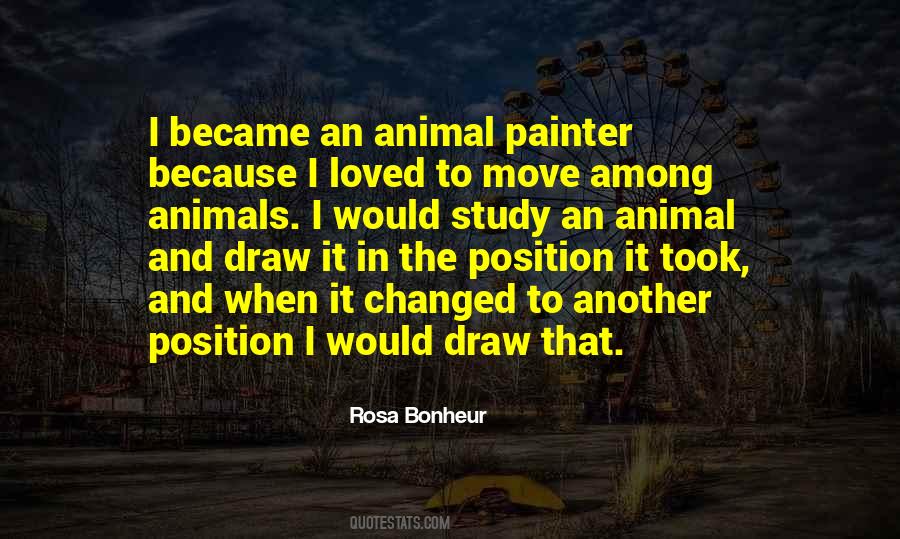 #7. The horse is, like man, the most beautiful and the most miserable of creatures, only, in the case of man, it is vice or property that makes him ugly. He is responsible for his own decadence, while the horse is only a slave.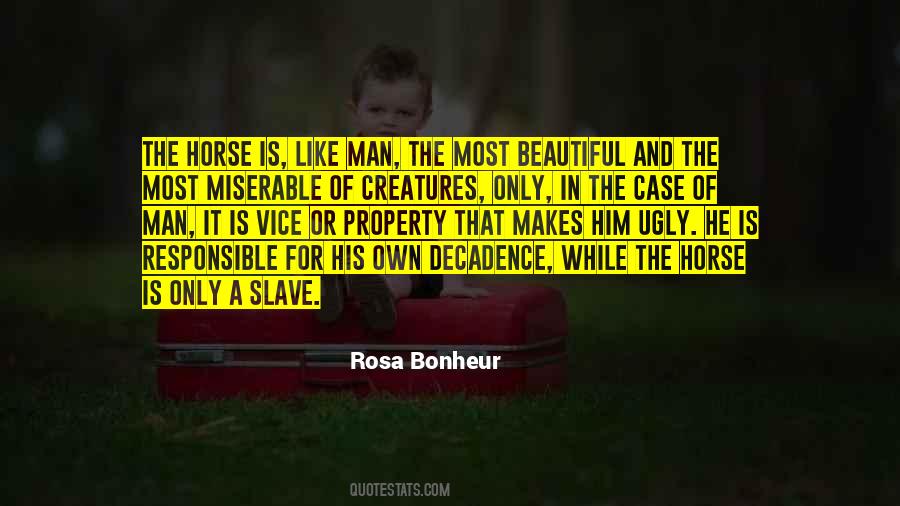 #8. Never be afraid to tread the path alone. Know which is your path and follow it wherever it may lead you; do not feel you have to follow in someone else's footsteps.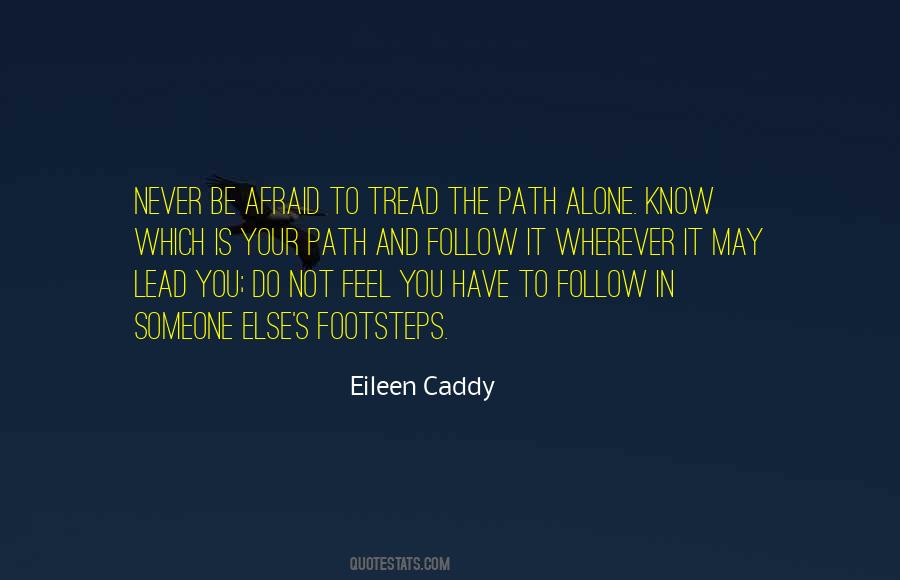 #9. The epithets of imbeciles have never bothered me.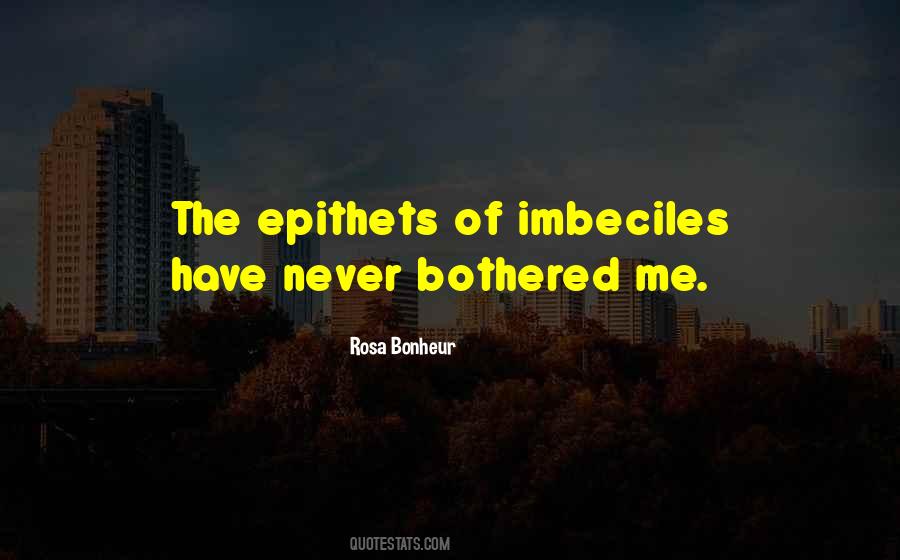 #10. I know a lot of you believe that most people in the news business are liberal. Let me tell you, I know a lot of them, and they were almost evenly divided this time. Half of them liked Senator Kerry; the other half hated President Bush.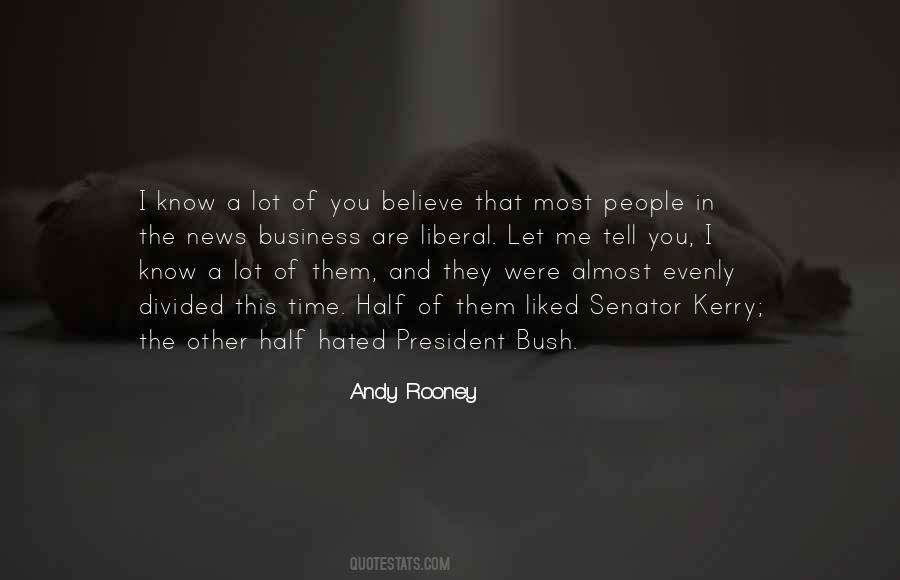 #11. Water is the mother of the vine, the nurse and fountain of fecundity, the adorner and refresher of the world.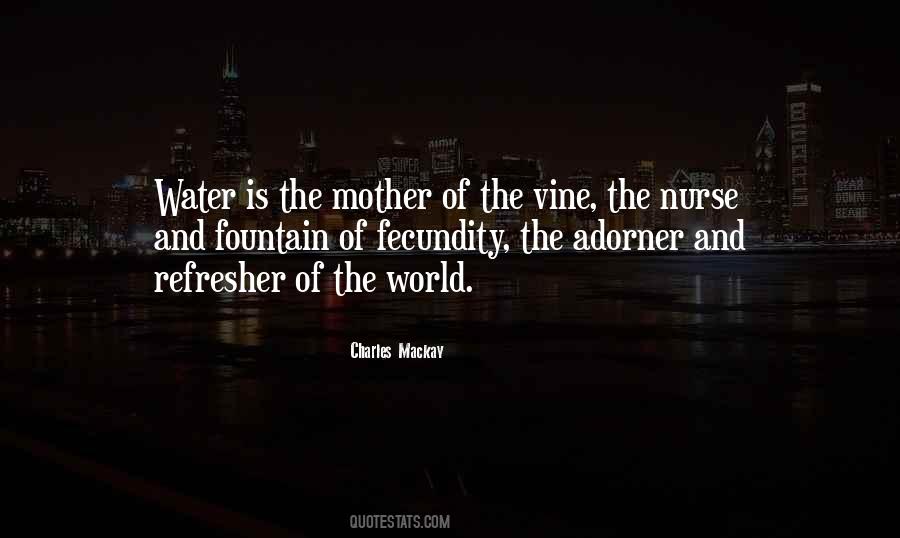 #12. My dream is to show the fire which comes out of the horses' nostrils; the dust which rises from their hooves. I want this to be an infernal waltz.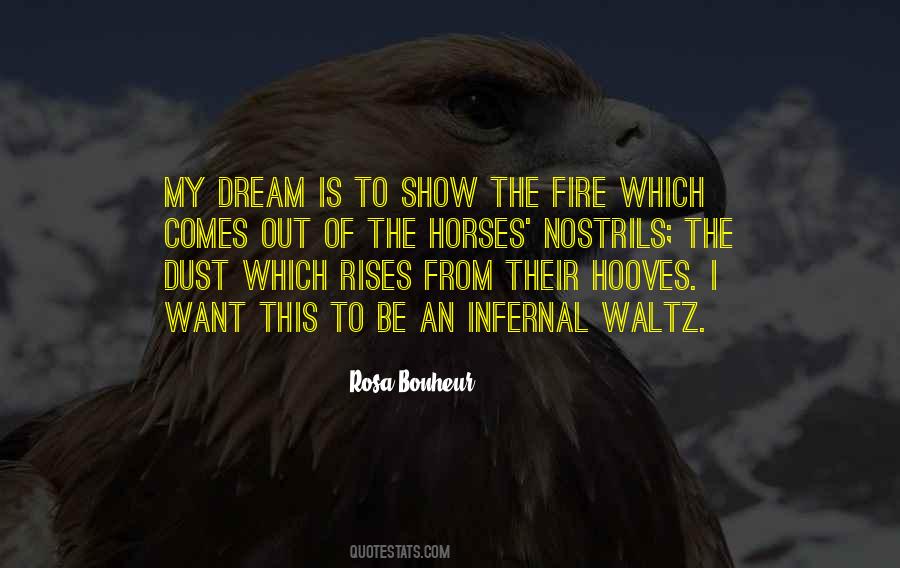 #13. To his doctrines I owe my great and glorious ambition for the sex to which I proudly belong and whose independence I shall defend until my dying day.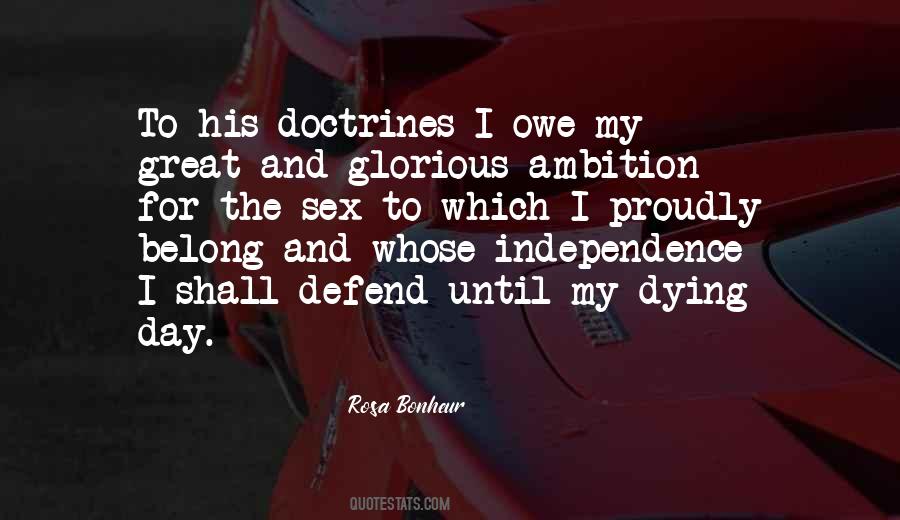 #14. Apre' s le rare bonheur de trouver une compagne qui nous soit bien assortie, l'e tat le moins malheureux de la vie est sans doute de vivre seul. After the rare happiness of finding a companion with whom we are well matched, the least unpleasant state of life is without doubt to live alone.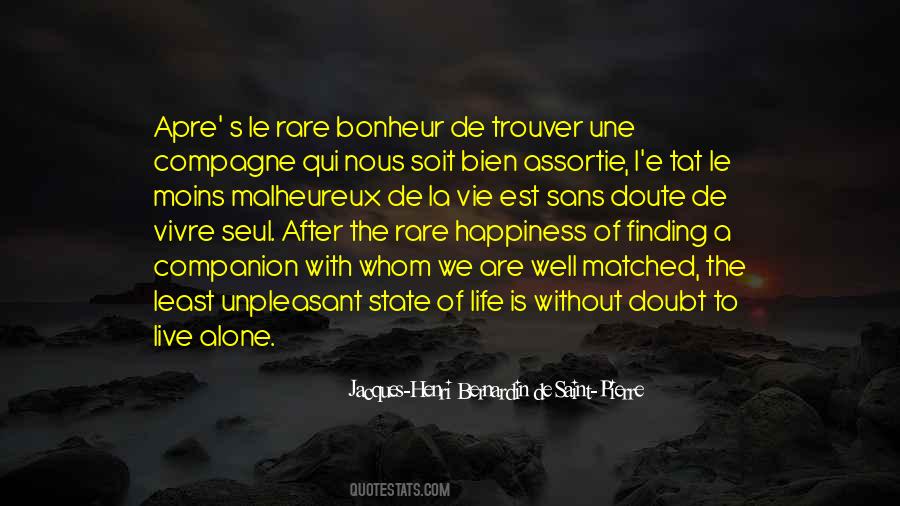 #15. the problem with most brand stories is that they're told by the wrong people.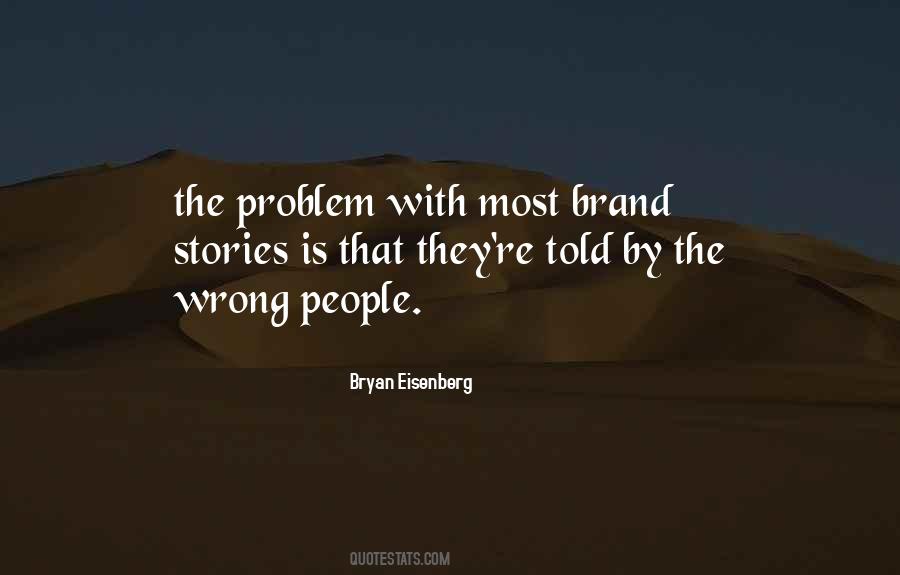 #16. If we don't always understand animals, they always understand us.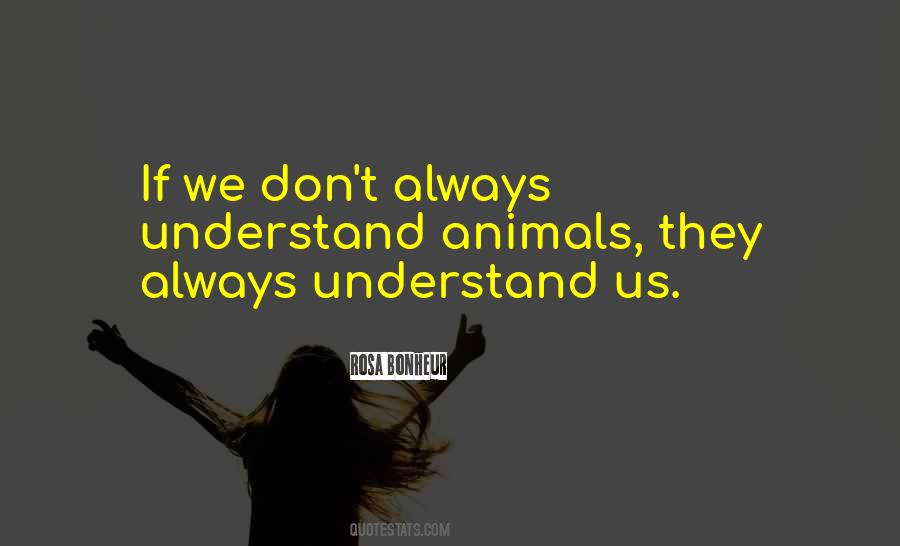 #17. The Soul Selects Her Own Society (Chapter 12 title)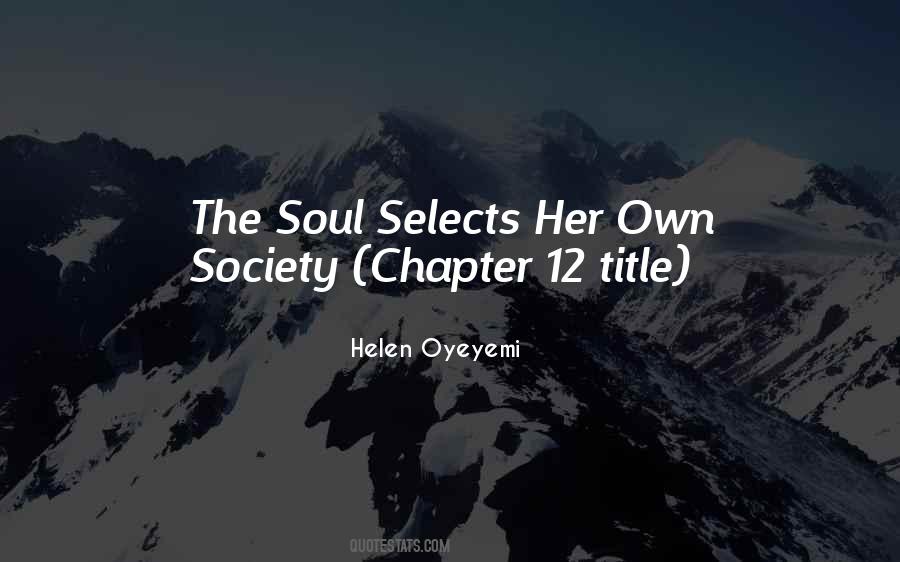 #18. faint heart never won fair lady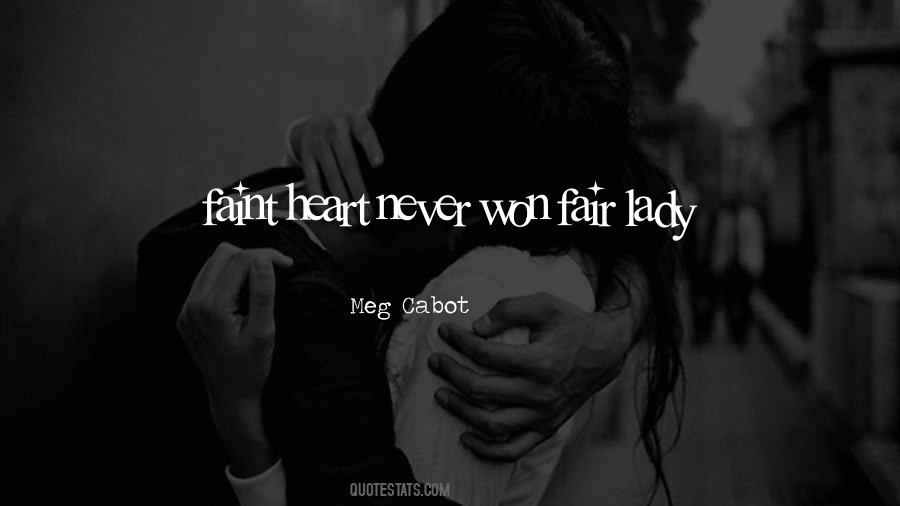 #19. The eye-is it not the mirror of the soul in all living creatures?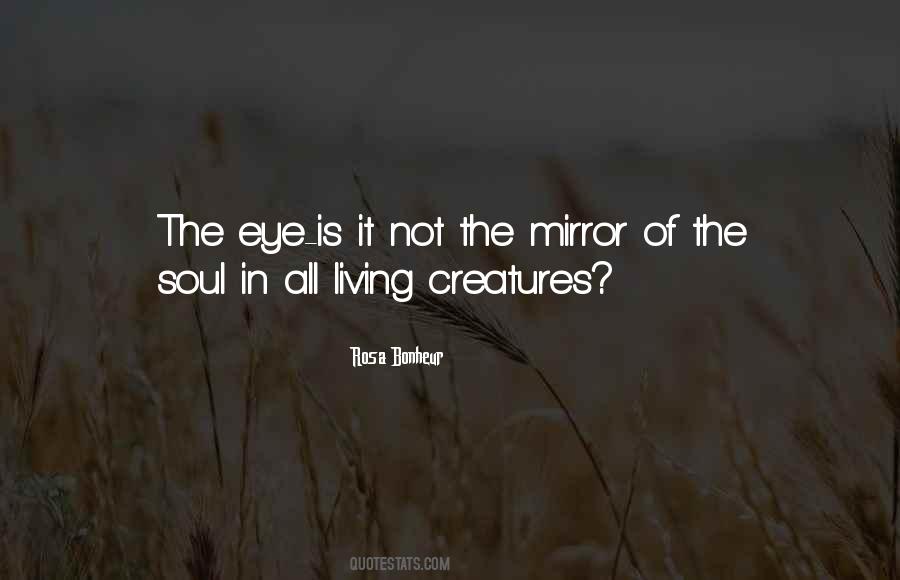 #20. Par toi tout le bonheur que m'offre l'avenir Est dans mon souvenir. Through you, all the happiness that the future offers Is in my memory.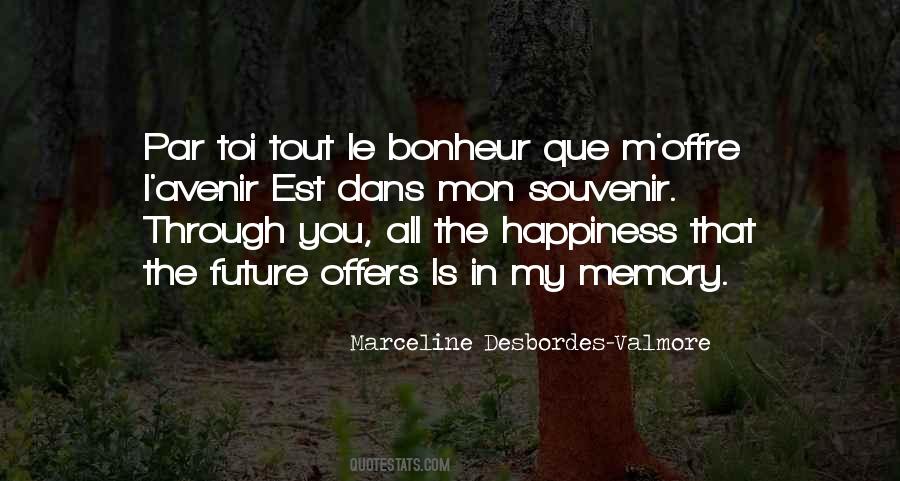 Famous Authors
Popular Topics