Best Friend Dying Famous Quotes & Sayings
List of top 37 famous quotes and sayings about best friend dying to read and share with friends on your Facebook, Twitter, blogs.
Top 37 Quotes About Best Friend Dying
#1. How do you explain to your friend's mother why a night out with friends has left her daughter dying from an ecstasy overdose? - Author: A.C. Flanagan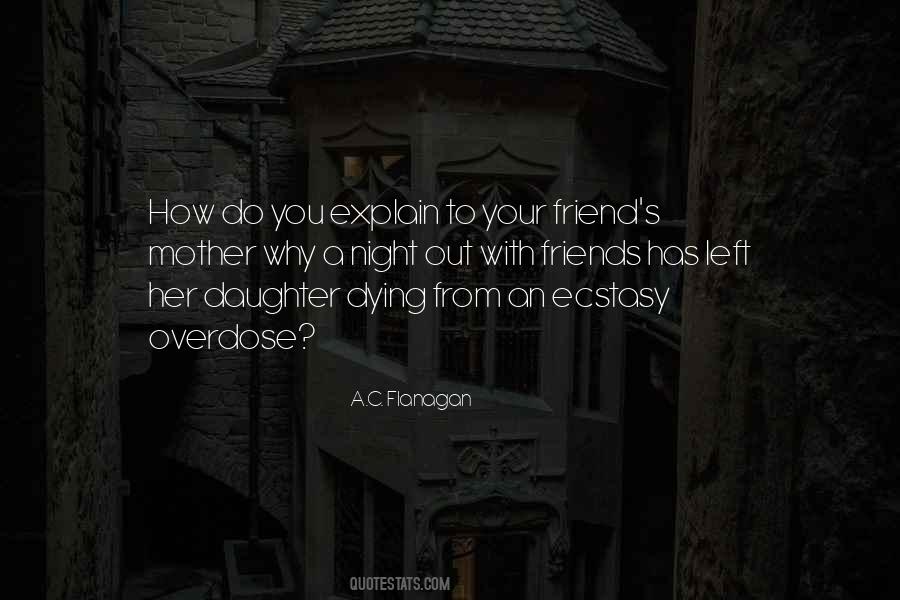 #2. The trouble is not in dying for a friend, but in finding a friend worth dying for. - Author: Mark Twain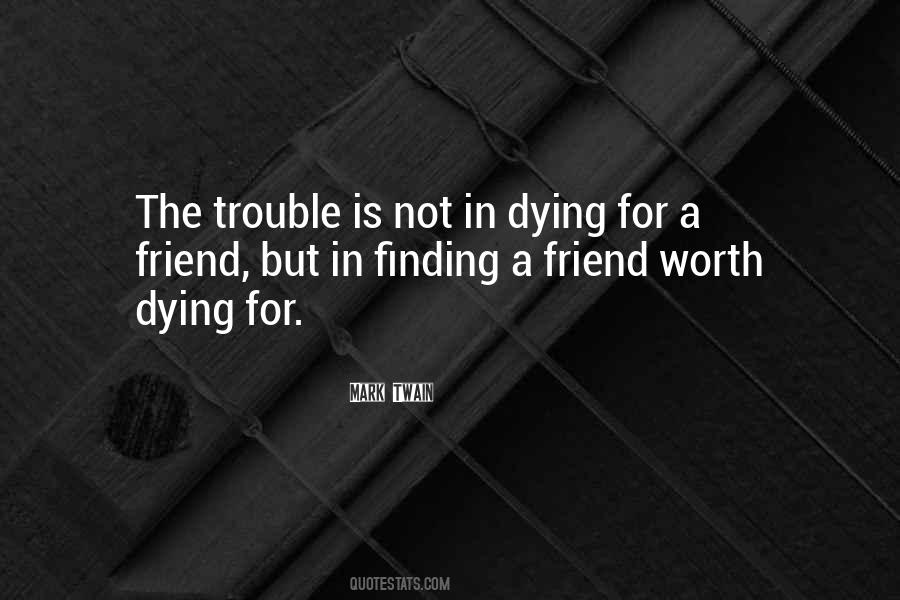 #3. And if the worst, or best, happens, and Death comes for you in the snow, he comes disguised as Sleep, and you greet him rather as a welcome friend than a gruesome foe. - Author: Apsley Cherry-Garrard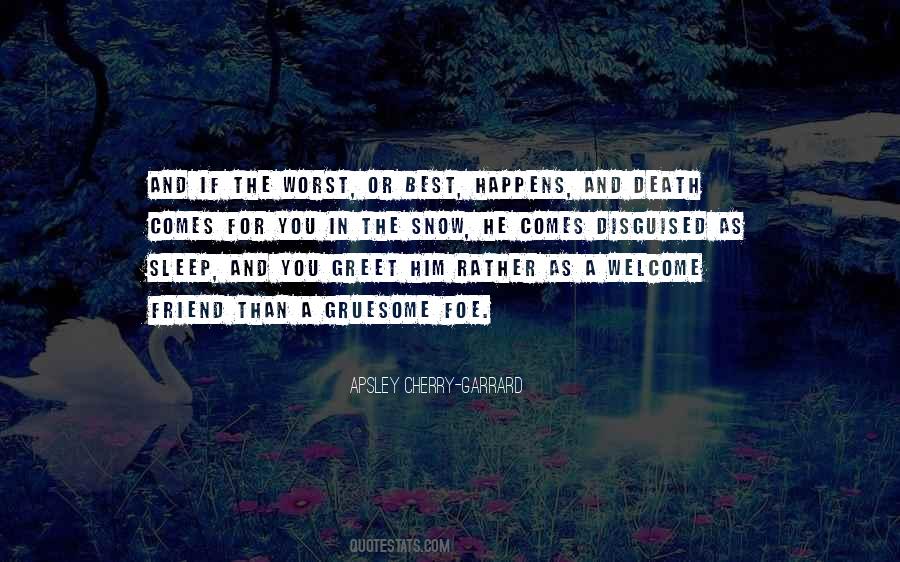 #4. The friend I can trust is the one who will let me have my death.
The rest are actors who want me to stay and further the plot. - Author: Adrienne Rich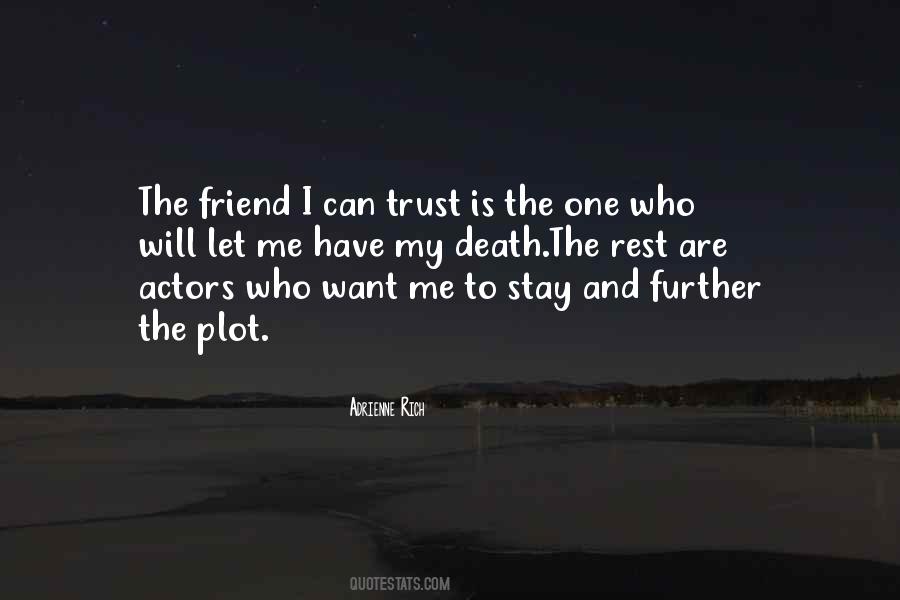 #5. In her room death would come as a friend, a friend with cool gentle hands ... - Author: Mary Higgins Clark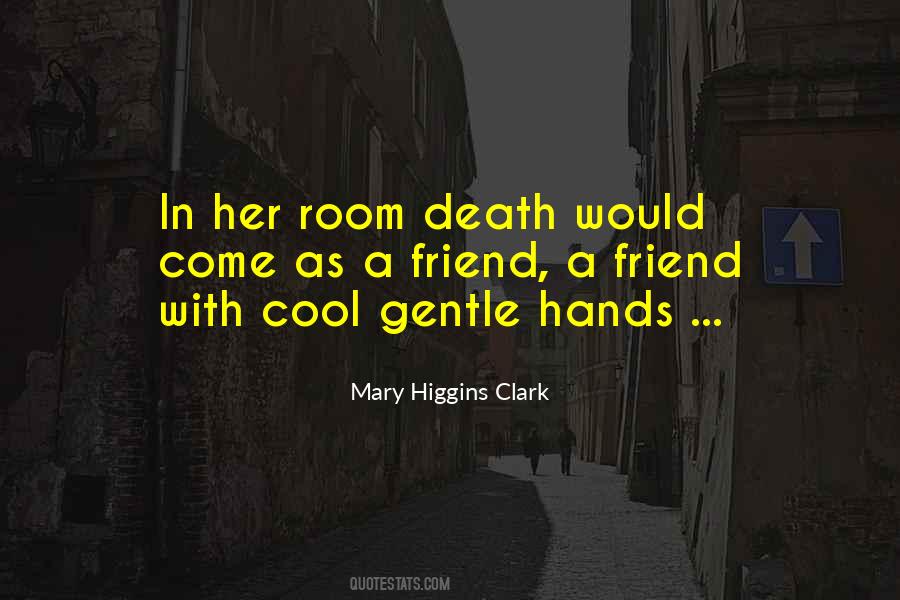 #6. In death a hero, as in life a friend! - Author: Alexander Pope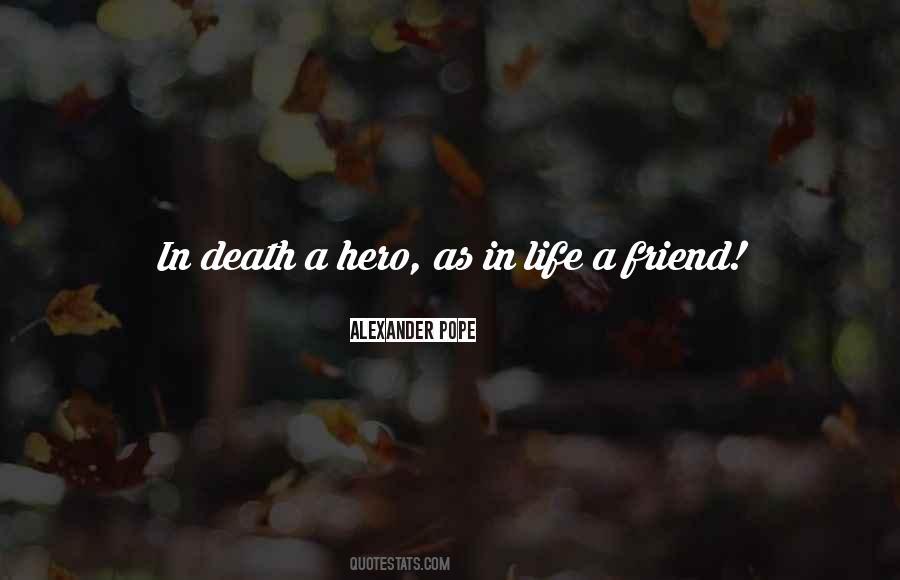 #7. The difficulty is not so great to die for a friend as to find a friend worth dying for. - Author: Homer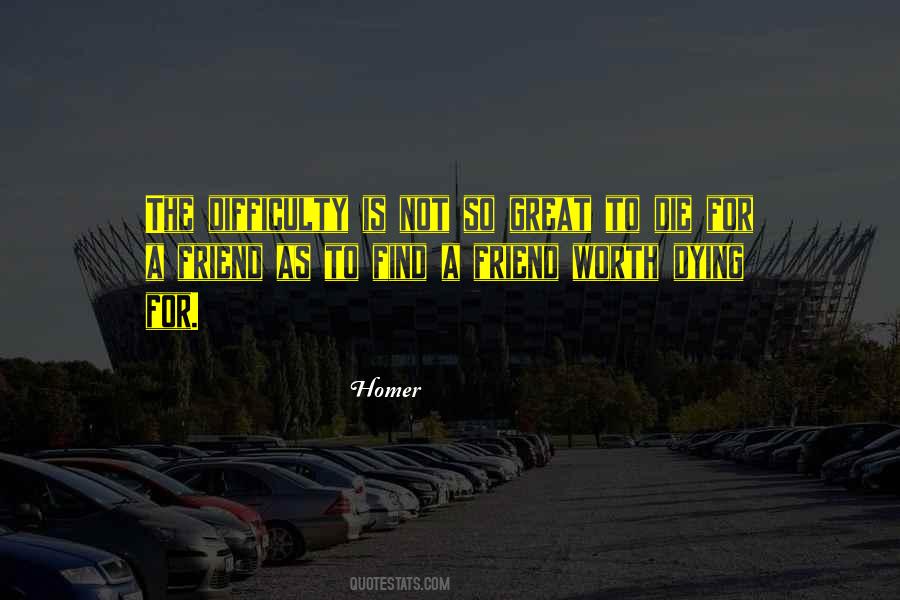 #8. It was from an old friend who thought he was dying. Anyway, he said, 'Life and death issues don't come along that often, thank God, so don't treat everything like it's life or death. Go easier.' - Author: Thomas Arnold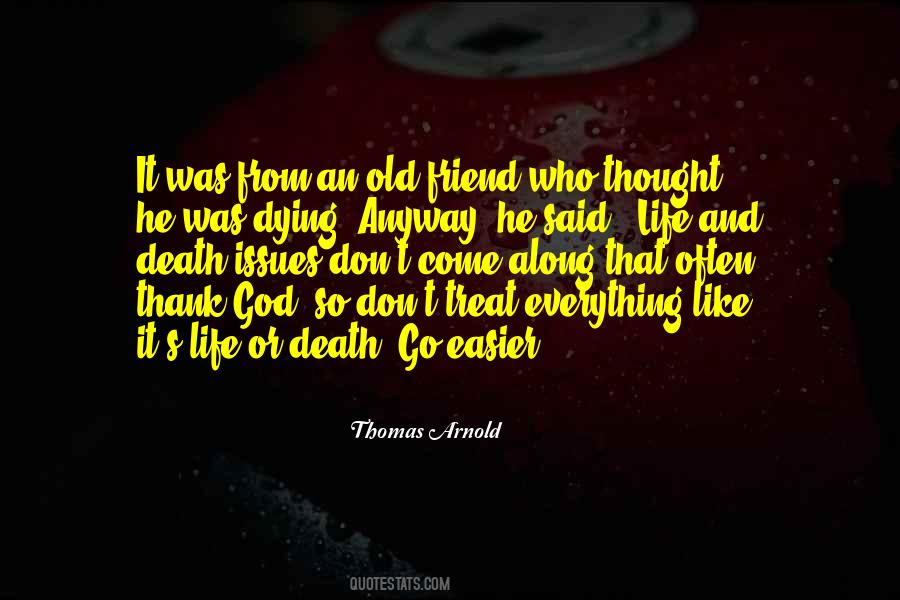 #9. The world, Govinda my friend, is not imperfect, not to be seen as on a slow path toward perfection: No, it is perfect in every moment, all transgression already bears grace within itself, all little children already have the aged in themselves, all the sucklings death, all the dying eternal life. - Author: Hermann Hesse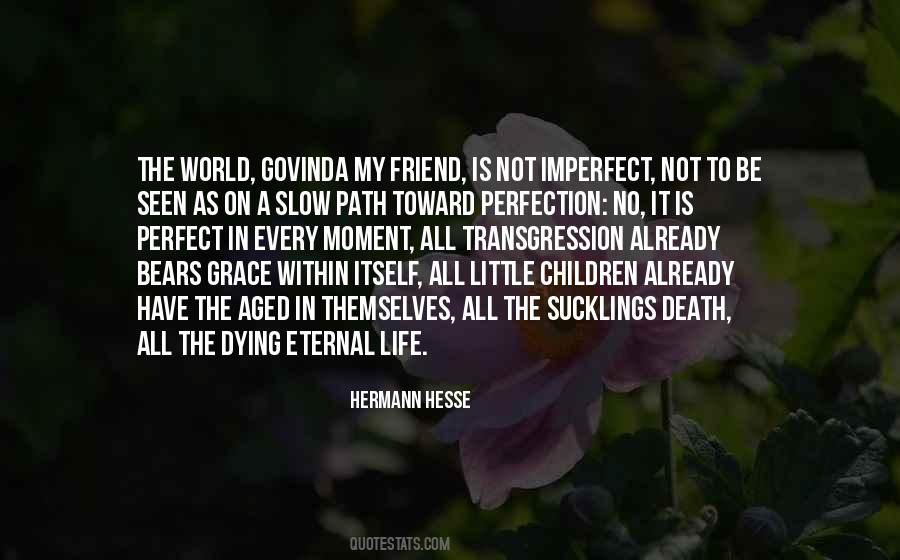 #10. Sometimes people just can't take how real the world can be. Even if they're your friend they'll drop away from you like petals from a dying flower to keep their own sanity. - Author: Jason E. Hodges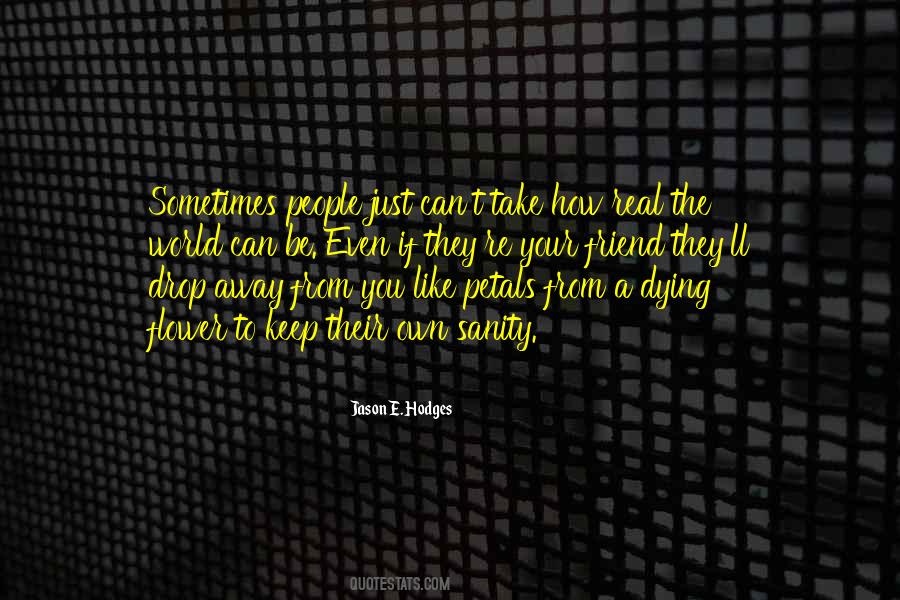 #11. The mind is a useful tool but not a very good friend. - Author: Stephen Levine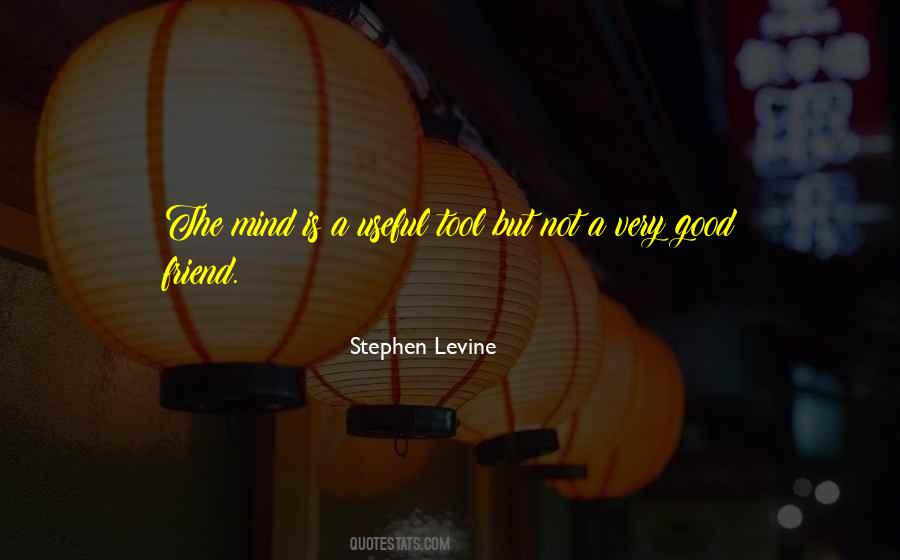 #12. And miss the final journey? Never! I wish to take notes on dying, my friend. To my knowledge I have never done it before. - Author: Mary Victoria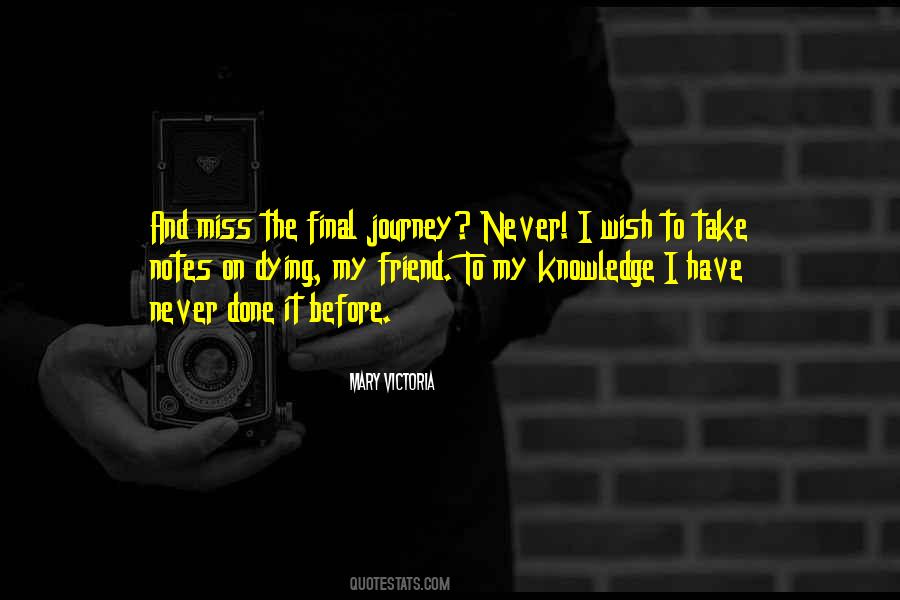 #13. Do not ask the definition of a friend. He/She is that one without whose company death and dying set in earlier and living is made more pleasurable. - Author: Rod McKuen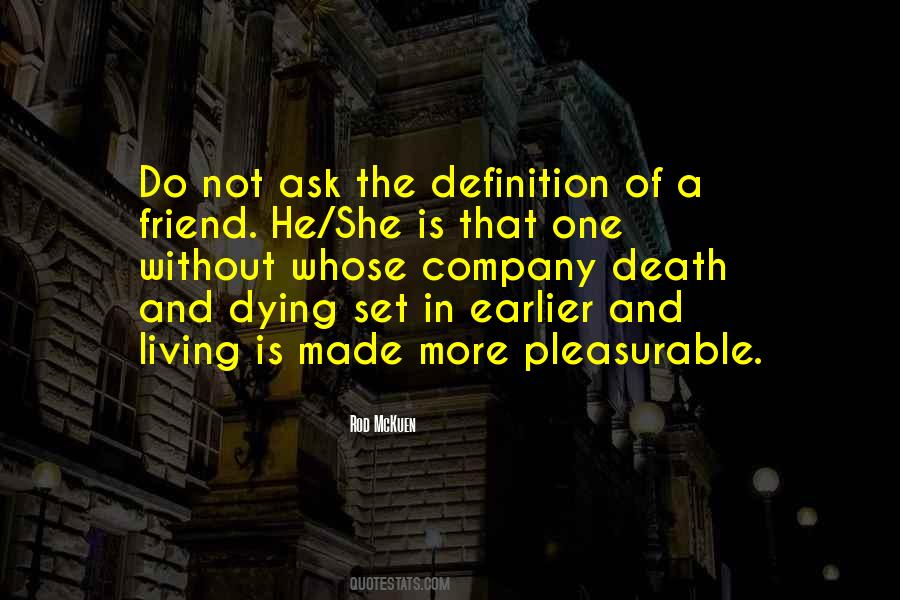 #14. Goodbye, my friend, goodbye
My love, you are in my heart.
It was preordained we should part
And be reunited by and by.
Goodbye: no handshake to endure.
Let's have no sadness - furrowed brow.
There's nothing new in dying now
Though living is no newer. - Author: Sergei Yesenin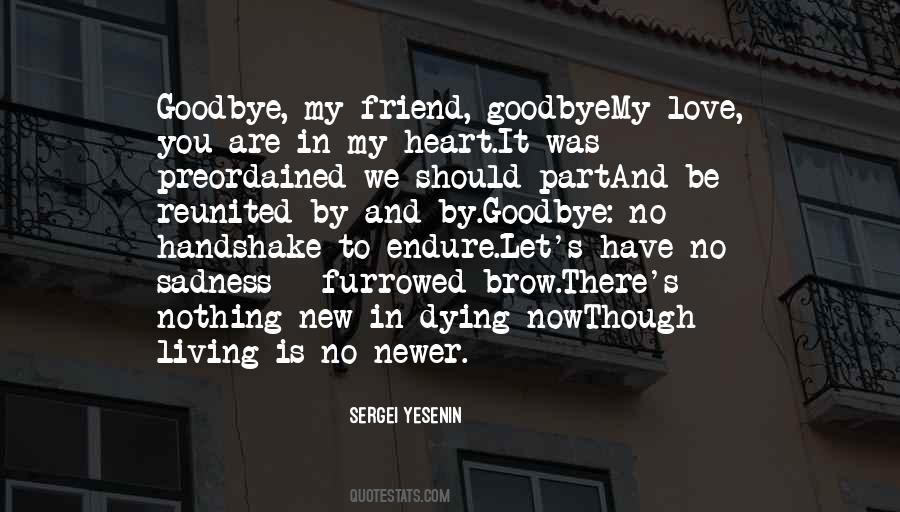 #15. I was with a friend of mine recently who was dying and while he was lying there with his family around his bed, I just knew that was it, that was the best you can hope for in life - to have your family and the people who love you around you at the end. - Author: Ewan McGregor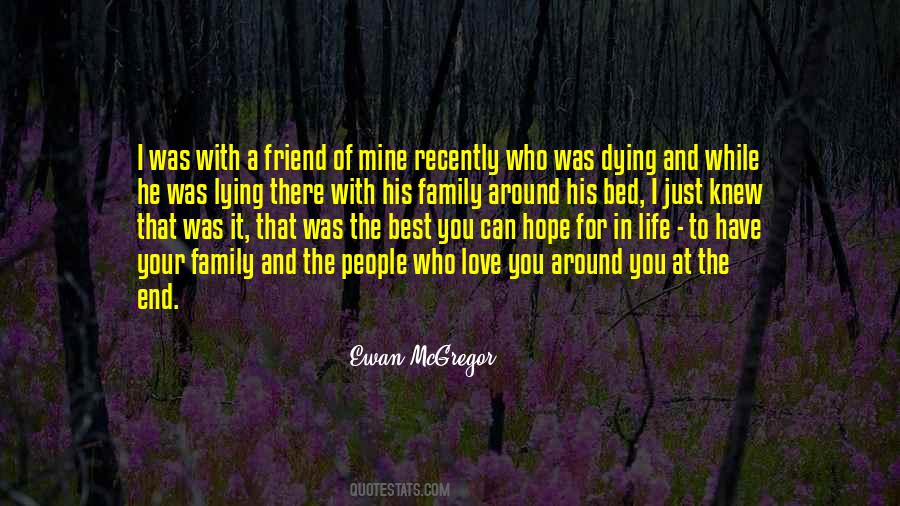 #16. We die a day at a time - Author: Bangambiki Habyarimana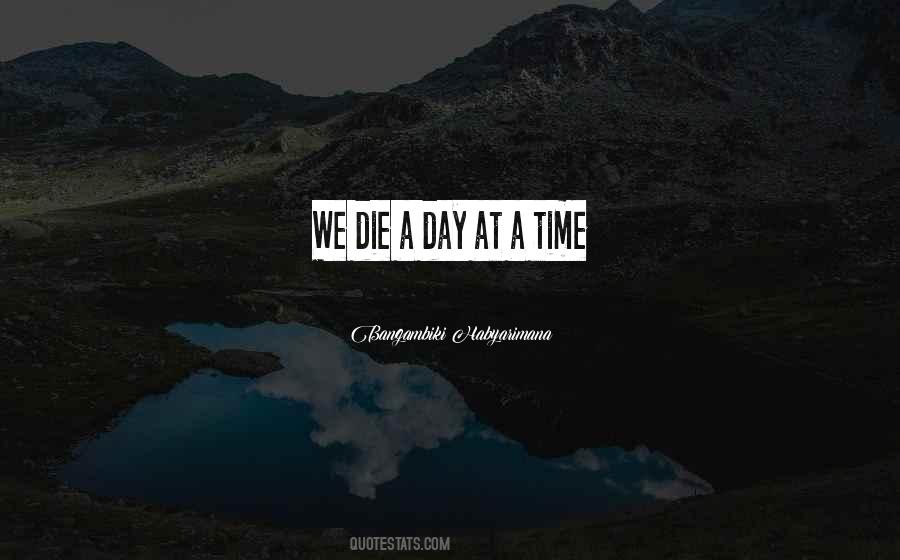 #17. The dying need but little, dear, - A glass of water's all, A flower's unobtrusive face To punctuate the wall, A fan, perhaps, a friend's regret, And certainly that one No color in the rainbow Perceives when you are gone. - Author: Emily Dickinson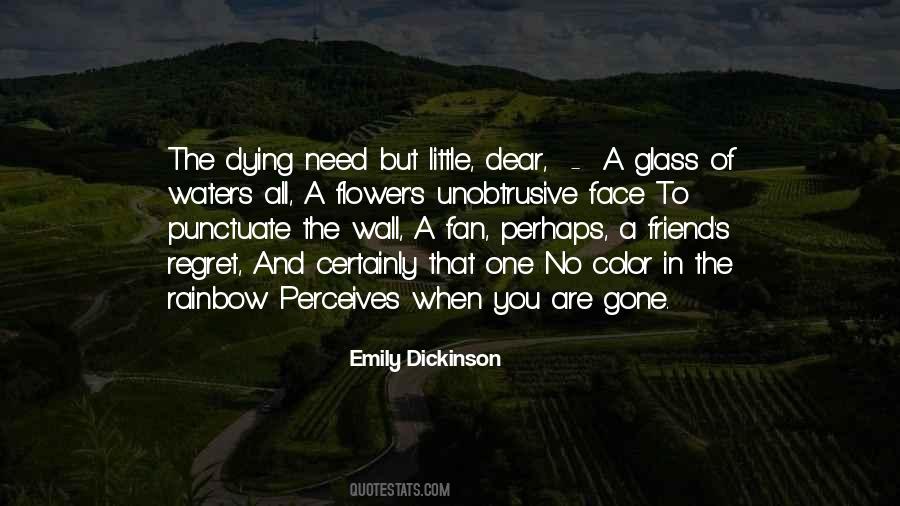 #18. I will tell you something that you don't want to hear: Autumn is ugly! Look at the dying leaves! There is no beauty in dying! Death is always ugly! The beauty of autumn is just an illusion, my friend! Wake up and see the real truth! See the crying leaves! - Author: Mehmet Murat Ildan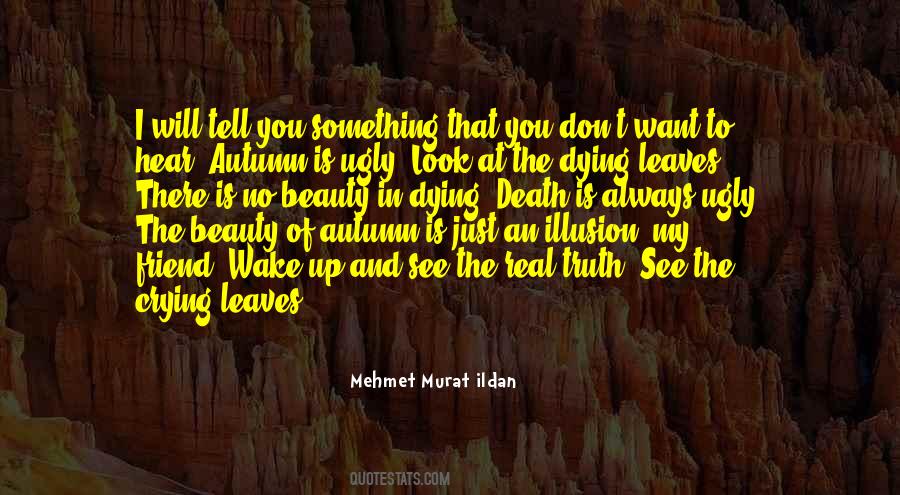 #19. Failure is my best friend. If I succeeded, it would be like dying. Maybe worse. - Author: Alberto Giacometti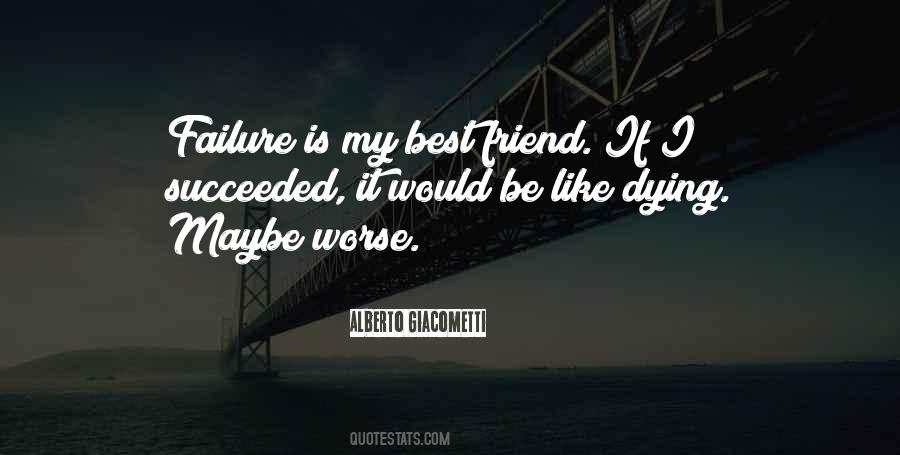 #20. The difficulty is not that great to die for a friend, the hard part is finding a friend worth dying for. - Author: Henry Home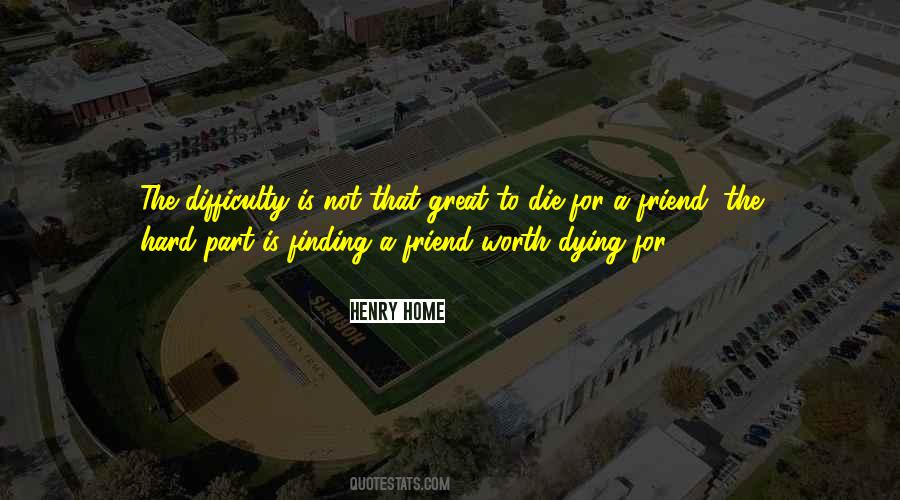 #21. Write about "leaving." Approach it any way you want. Write about your divorce, leaving the house this morning, or a friend dying. - Author: Natalie Goldberg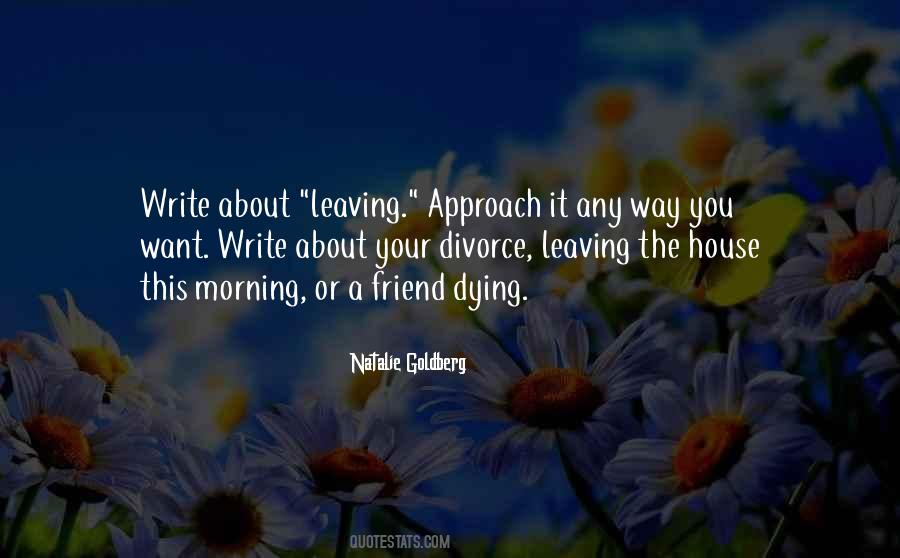 #22. Death was a friend, and sleep was Death's brother. - Author: John Steinbeck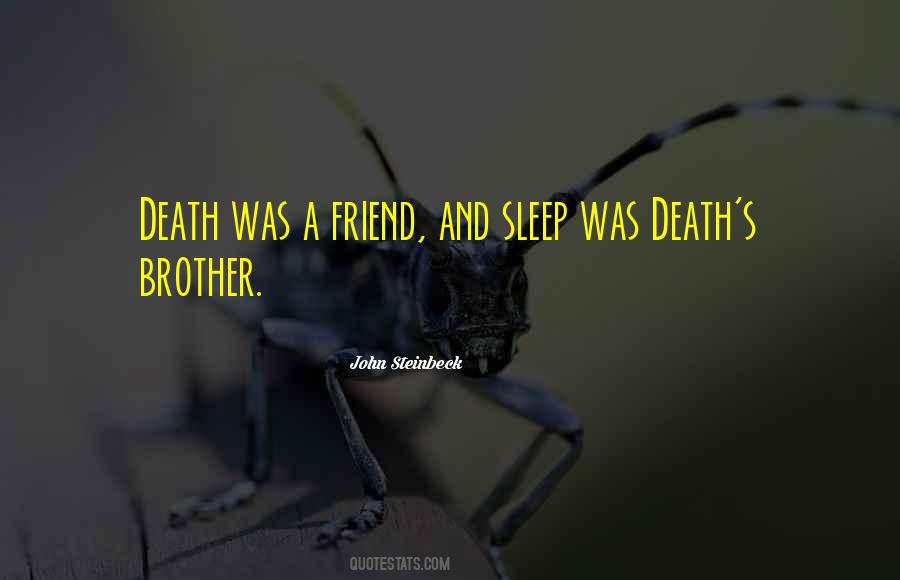 #23. She tried to push away that memory. Her brave winged friend, dying from poison, his muzzle in her lap, looking at her trustingly as she raised her dagger to end his misery ... Gods, - Author: Rick Riordan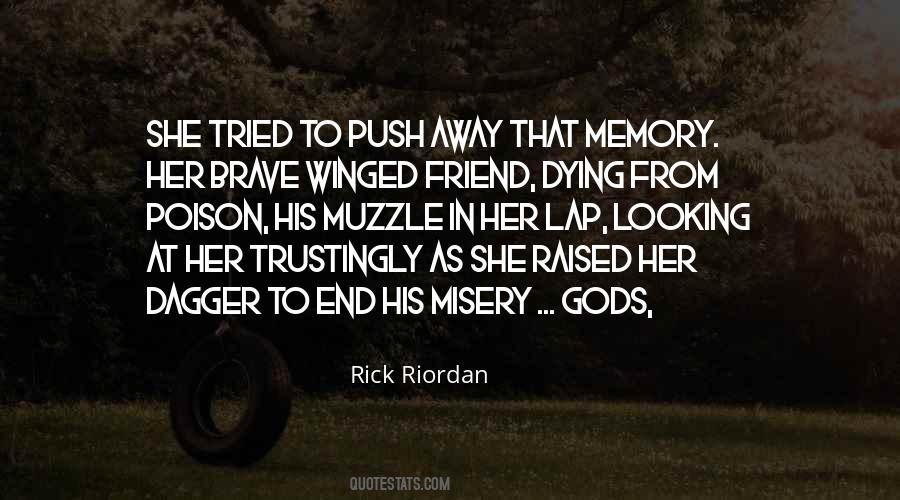 #24. Nobody really wants to be your friend when they discover that you work with dead people. - Author: Rebecca McNutt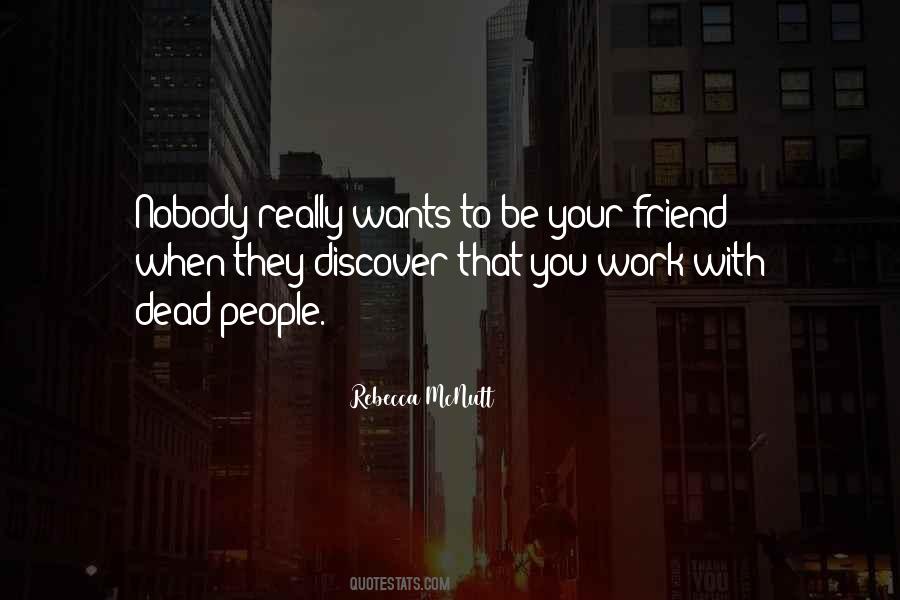 #25. After all these years, his best friend is malaria.
Even on the brink of an Alaska summer, it comes calling: a bone-deep chill one night, a ministry of sweat the next. Calling him back to old battles. - Author: Louis Bayard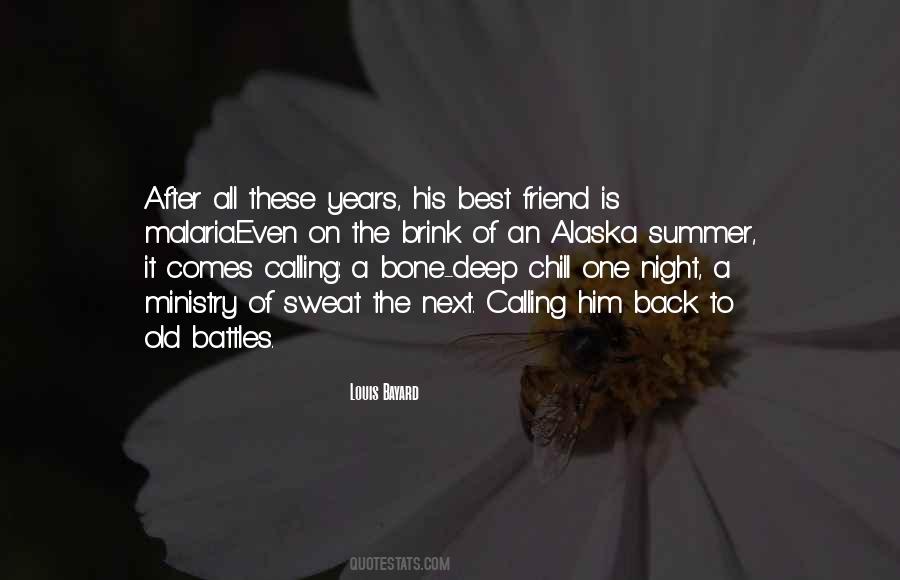 #26. What good is having a friend who's a cop if he won't give me inside information?"
"So you can ask him to look at a piece of shit pistol after you've already bought it, and pronounce it a piece of shit. - Author: Linda Howard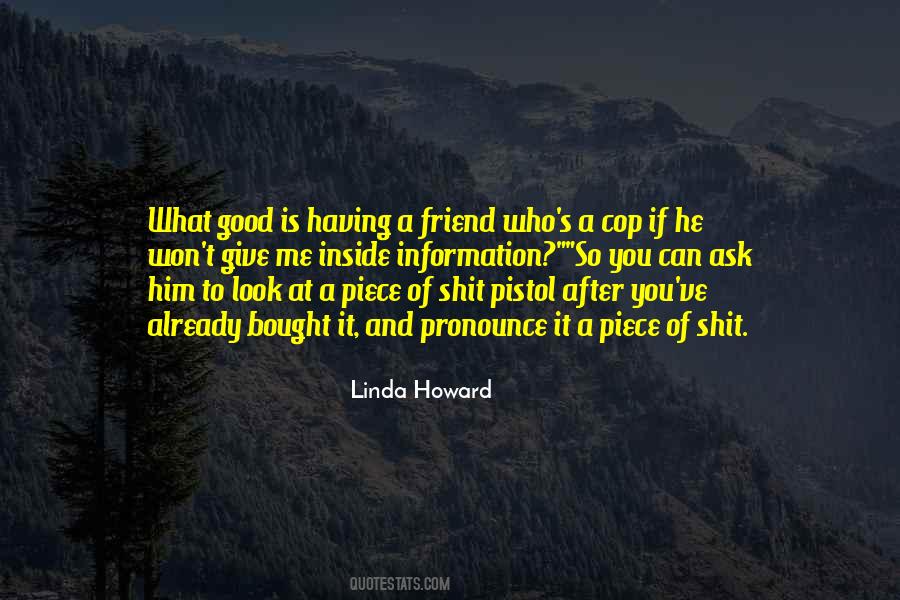 #27. Why do they lie?" she asked herself aloud. "They say time makes losing someone you loved easier to deal with, but it only makes it worse. - Author: Rebecca McNutt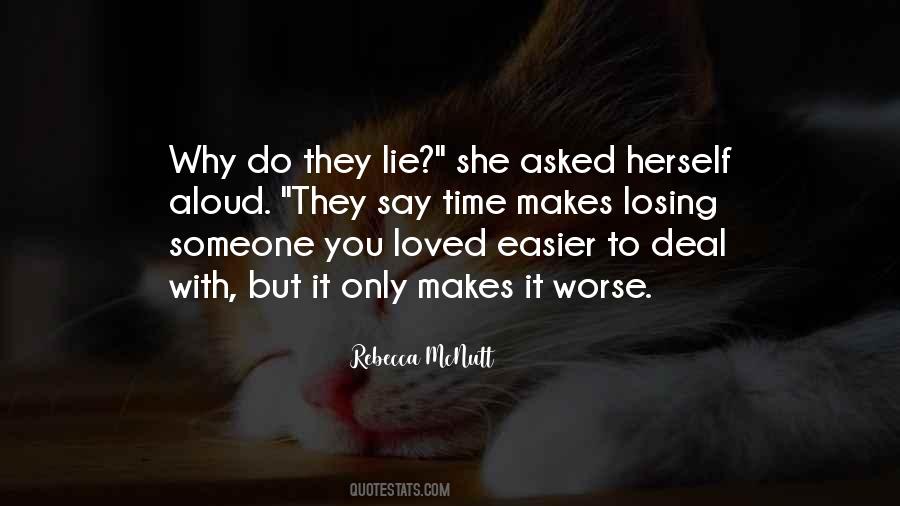 #28. His friend Chuck, stabbed in the chest, bleeding, dying as Thomas held him. - Author: James Dashner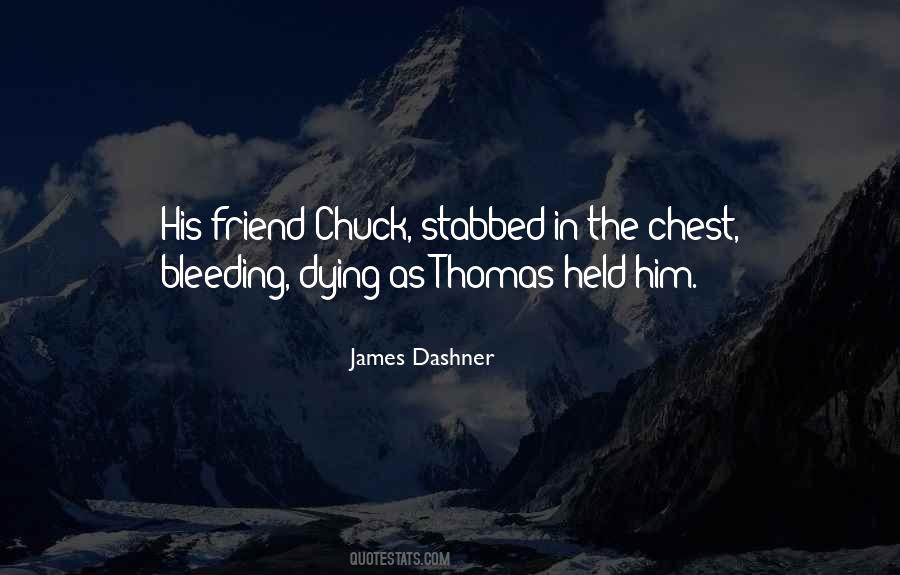 #29. Think of, at the moment of dying, is there will be any enemy for you? None! Everyone will be the best friend. So win all your enemies with your divine love when you are living. - Author: Debasish Mridha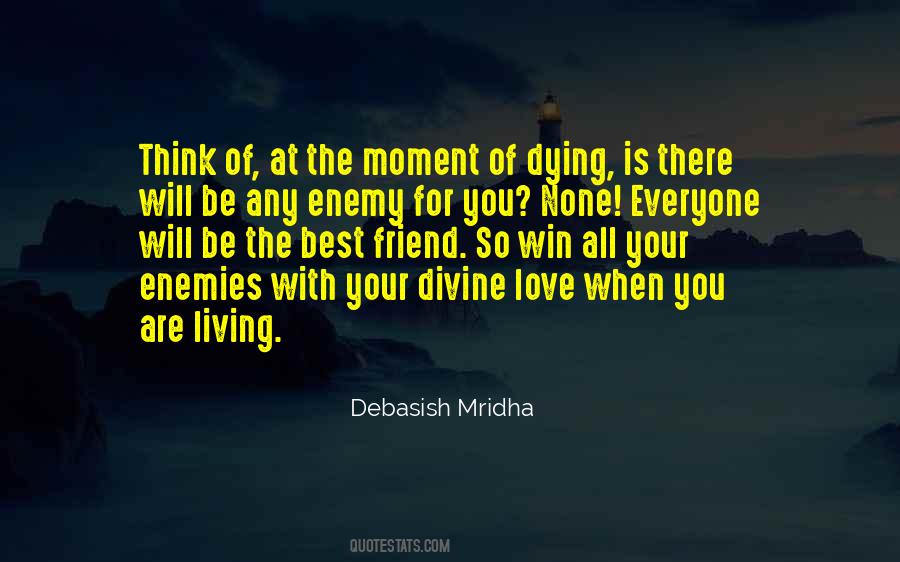 #30. When I did 'Bumble-ardy,' I was so intensely aware of death. Eugene, my friend and partner, was dying here in the house when I did 'Bumble-ardy'. I did 'Bumble-ardy' to save myself. I did not want to die with him. I wanted to live, as any human being does. - Author: Maurice Sendak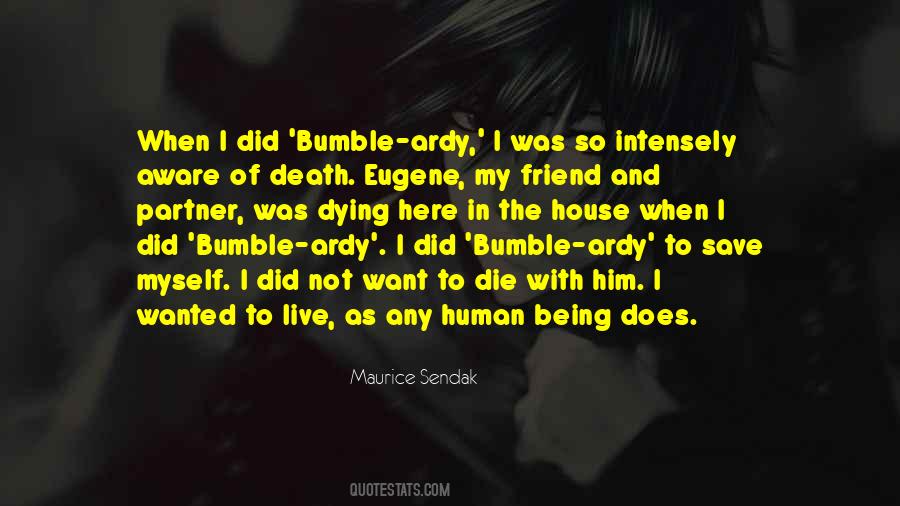 #31. I attended the bedside of a friend who was dying in a Dublin hospital. She lived her last hours in a public ward with a television blaring out a football match, all but drowning our final conversation. - Author: Gabriel Byrne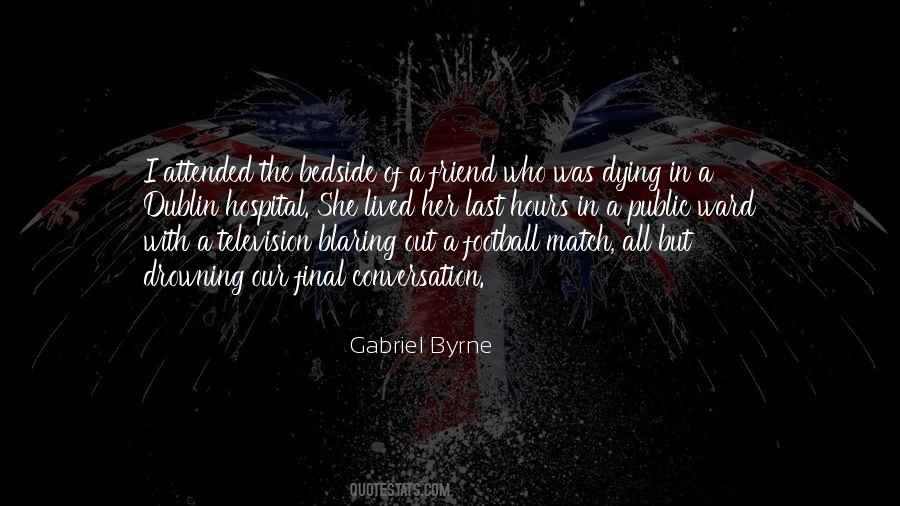 #32. It's a little hard not to worry when my best friend keeps on dying. - Author: Kristin Cast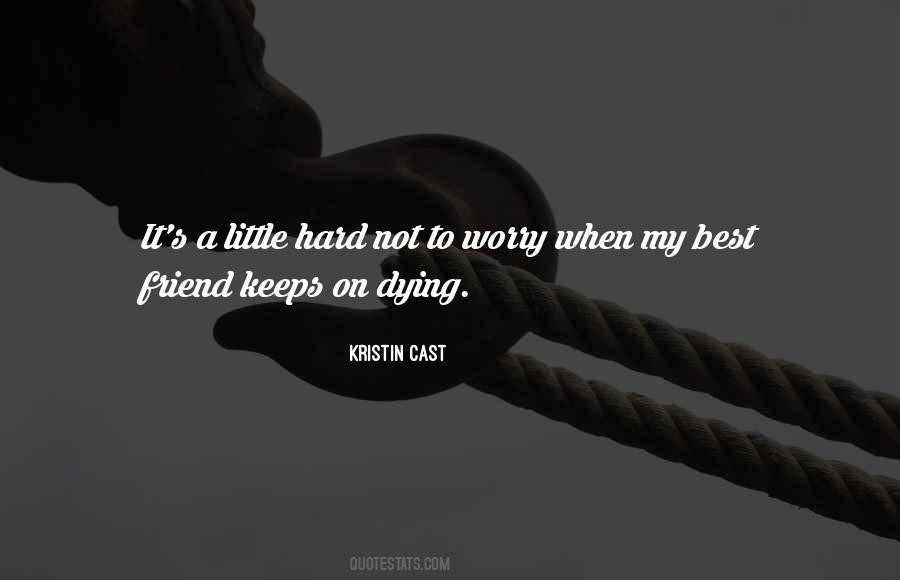 #33. If your friend is sick and dying, the most important thing he wants is not an explanation; he wants you to sit with him. He's terrified of being alone more than anything else. So, God has not left us alone. - Author: Lee Strobel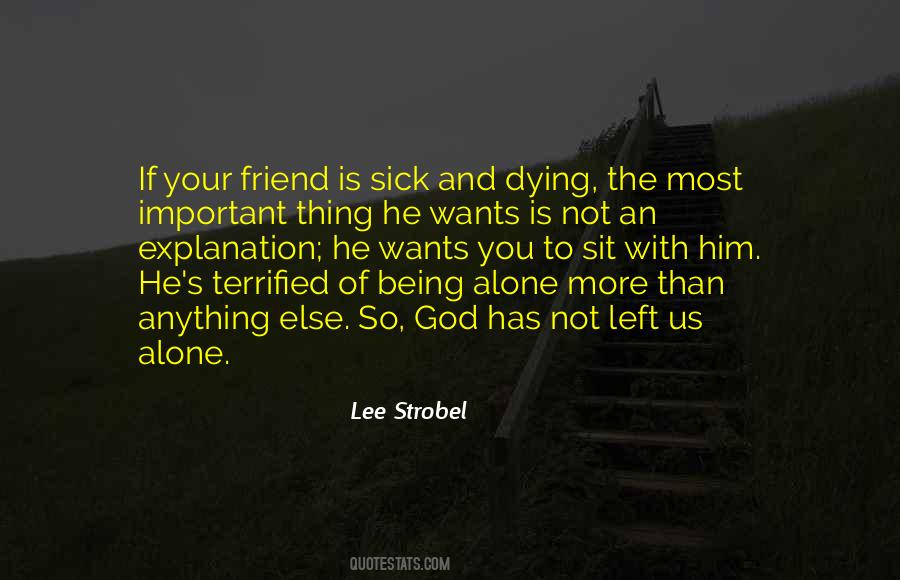 #34. What language shall I borrow To thank Thee, dearest Friend, For this, Thy dying sorrow, Thy pity without end? O make me Thine forever, And should I fainting be, Lord, let me never, never Outlive my love for Thee. - Author: Robert Morgan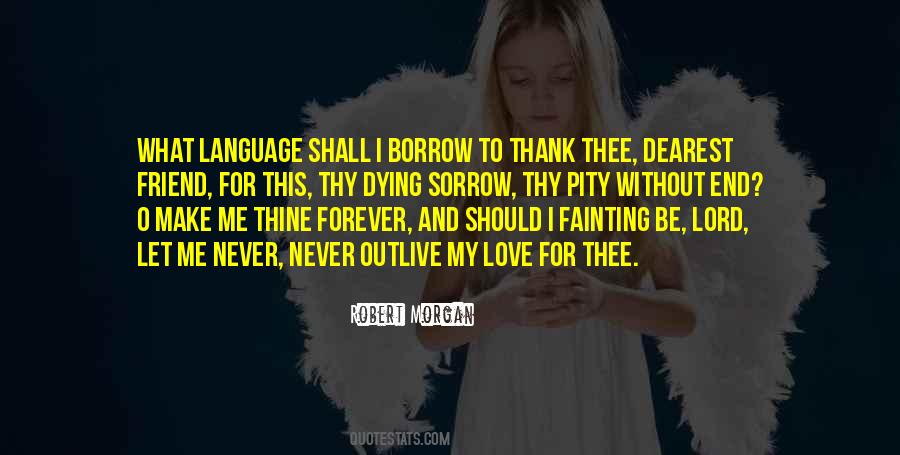 #35. I have met people that said when their friend was dying, they made them promise that their funeral would be a party without people sitting in silence and in sadness. They want to celebrate their life and the life they lived and I try to adhere to that more. - Author: Andrew W.K.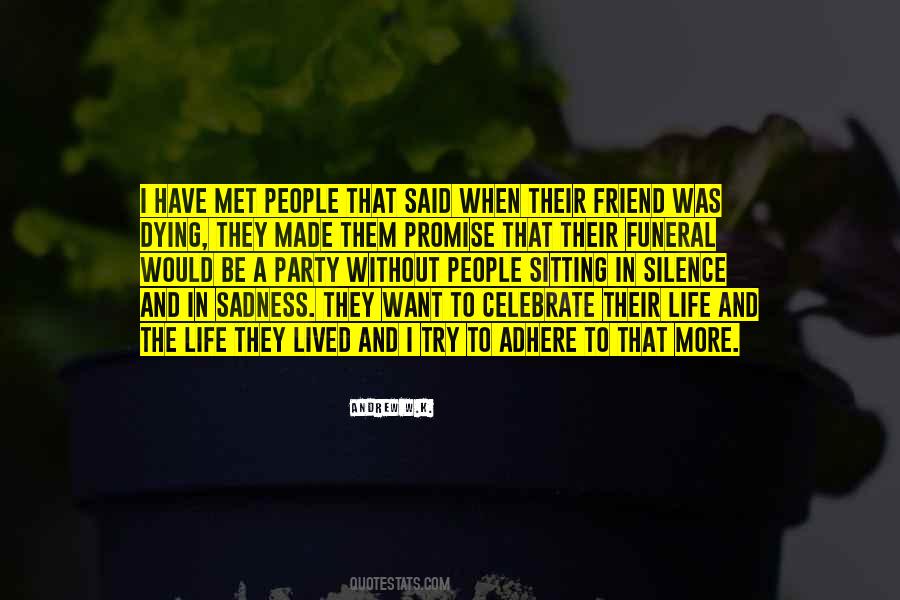 #36. Can you not see death as the friend and deliverer? It means stripping off that body which is tormenting you. What are you afraid of? Has this world been so kind to you that you should leave it with regret? - Author: C.S. Lewis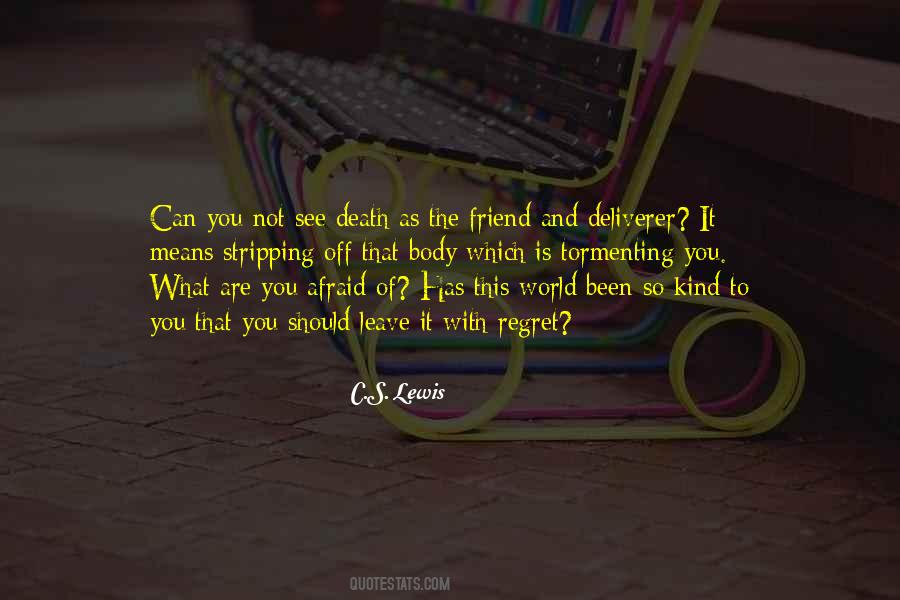 #37. The Lord's supper is memorative, and so it has the nature and use of a pledge or token of love, left by a dying to a dear surviving friend. - Author: John Flavel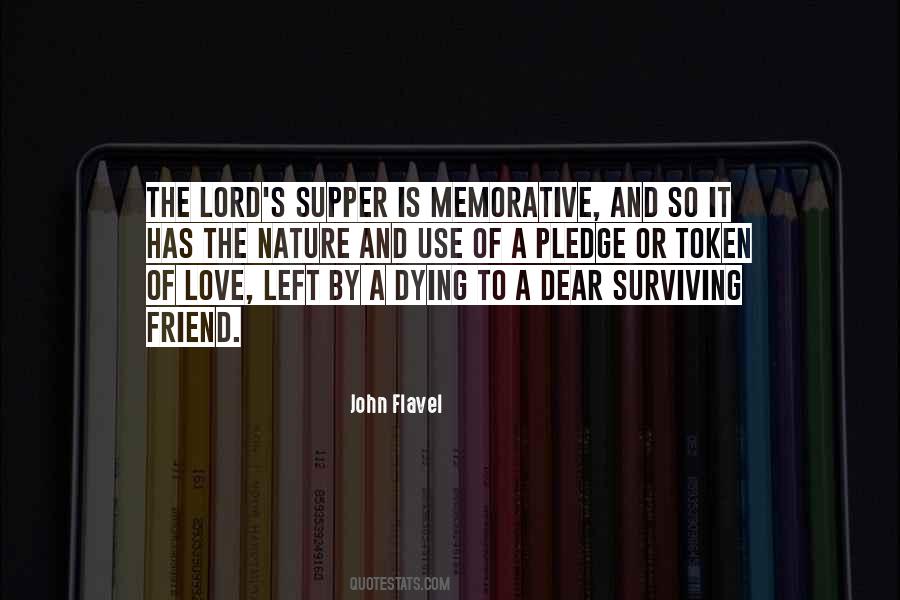 Famous Authors
Popular Topics