Being There For Others Famous Quotes & Sayings
List of top 32 famous quotes and sayings about being there for others to read and share with friends on your Facebook, Twitter, blogs.
Top 32 Quotes About Being There For Others
#1. Before you go to live the life you are being forced by others to live, remember they'll never be there to share your challenges and emotions that come with it together with you! - Author: Israelmore Ayivor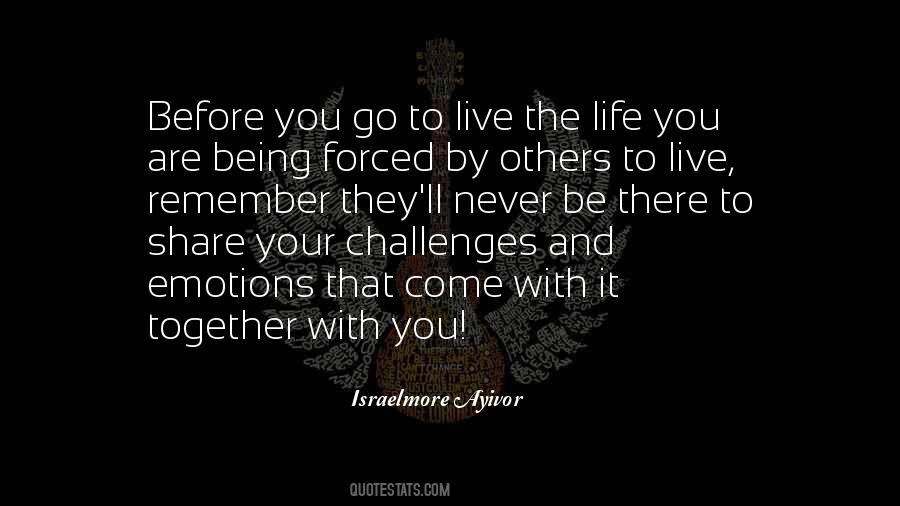 #2. She herself had grown up without any one spot of earth being dearer than another: there was no center of earth pieties, of grave endearing traditions, to which her heart could revert and from which it could draw strength for itself and tenderness for others. - Author: Edith Wharton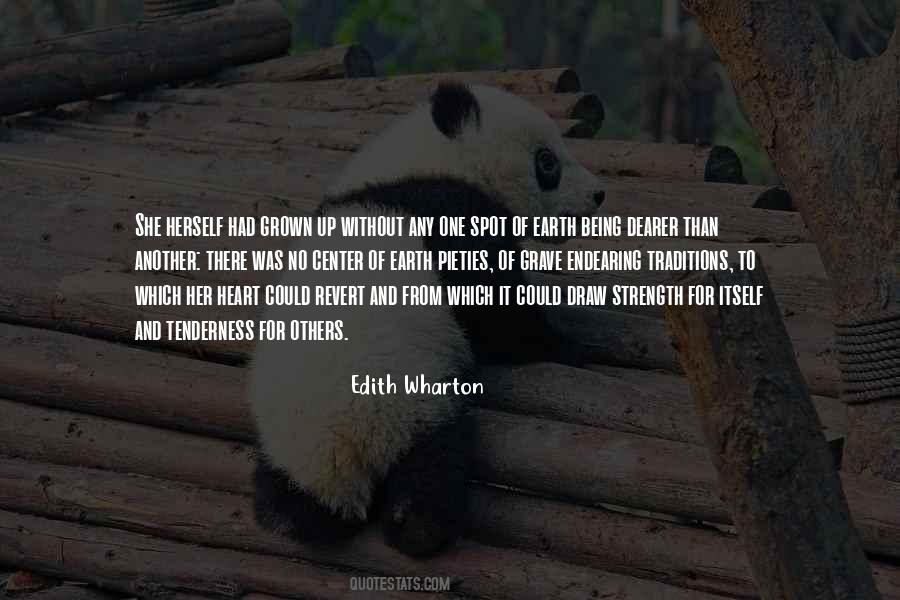 #3. In a hamlet of ten households, there are bound to be those who are my equal in doing their best for others and in being trustworthy in what they say, but they are unlikely to be as eager to learn as I am. - Author: Confucius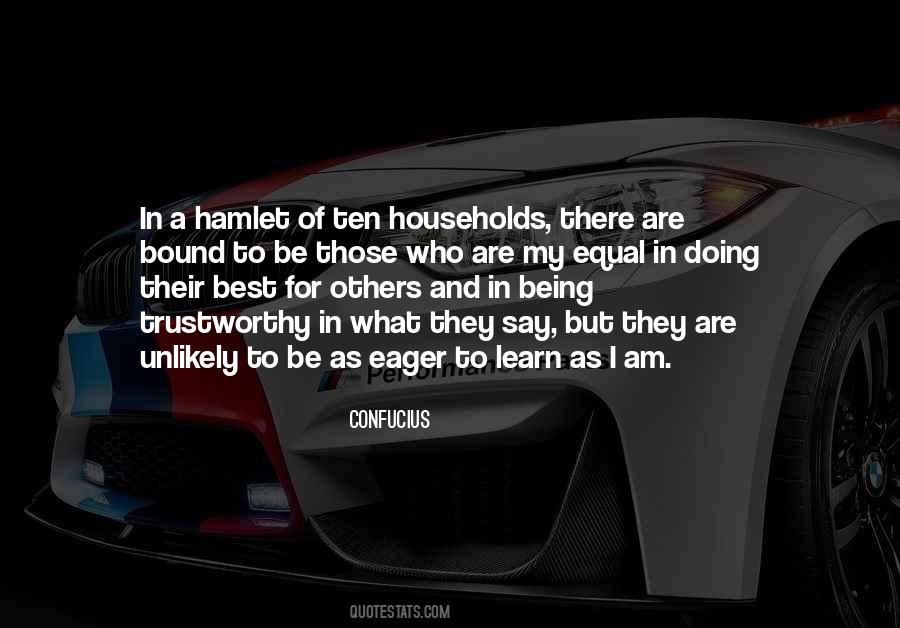 #4. There is one rule, above all others, for being a man. Whatever comes, face it on your feet. - Author: Robert Jordan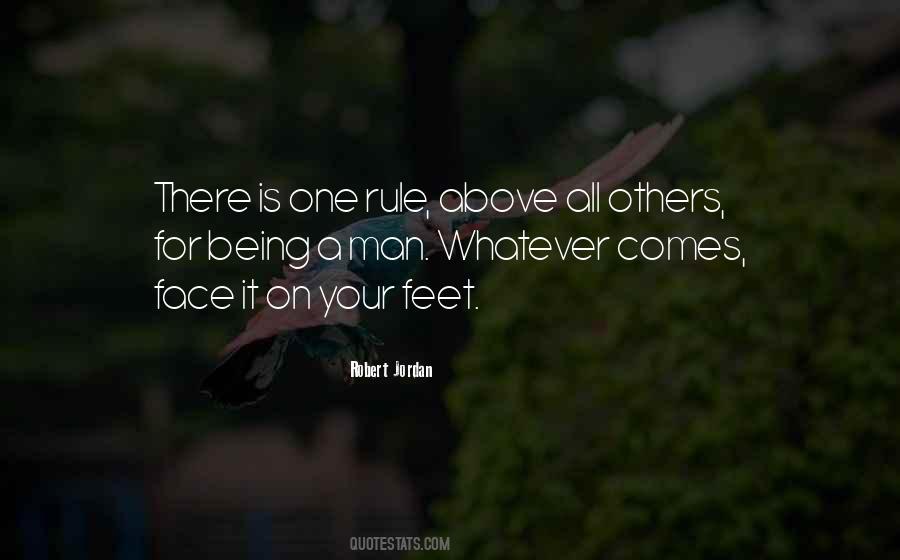 #5. Because nothing can make me run from you. We all have a past, some darker than others, but being broken doesn't mean you can't be loved. It just means there are more pieces of you for me to love. - Author: Tamsyn Bester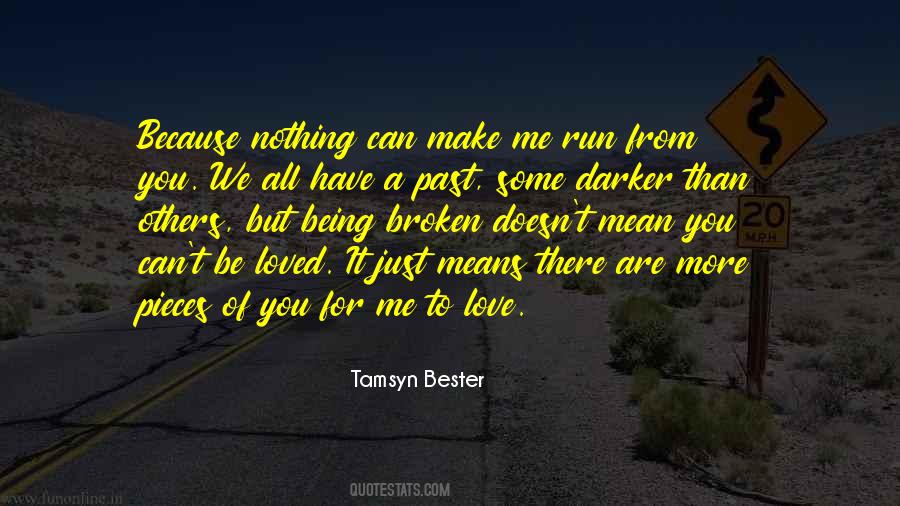 #6. For he came to perceive that since people were his study, his teachers, the objects through which he could satisfy his persistent wonder about life itself, his own being among others, wherever he lived for the moment, there was his home. - Author: Pearl S. Buck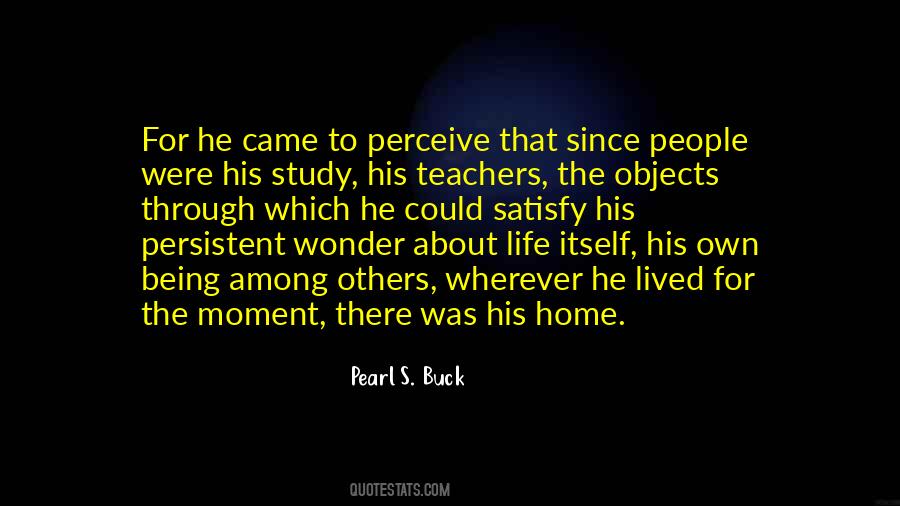 #7. I've never understood why people get mad at others for not being interested in them romantically - especially when there are so many reasons to be mad at people that are within their control. - Author: Ingrid Weir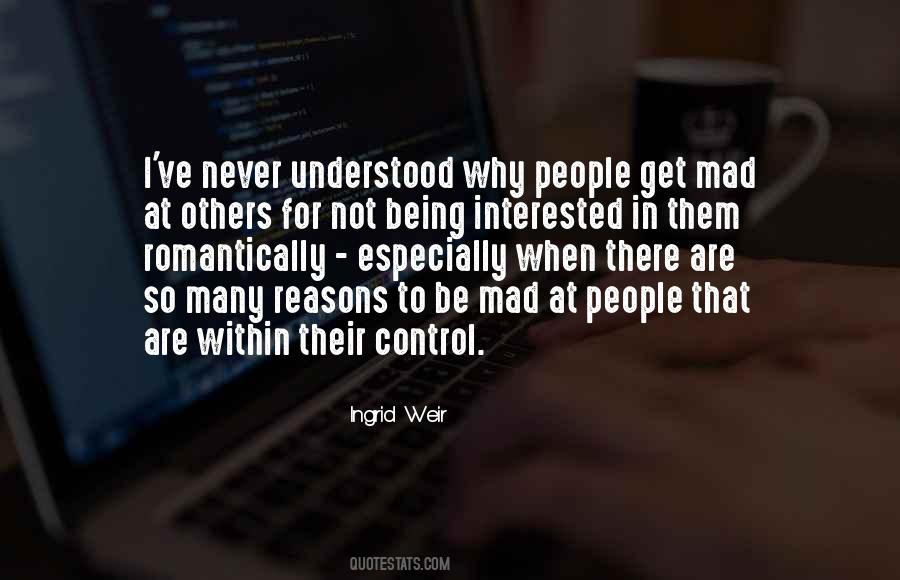 #8. There is a timbre of voice
that comes from not being heard
and knowing / you are not being
heard / noticed only
by others / not heard
for the same reason. - Author: Audre Lorde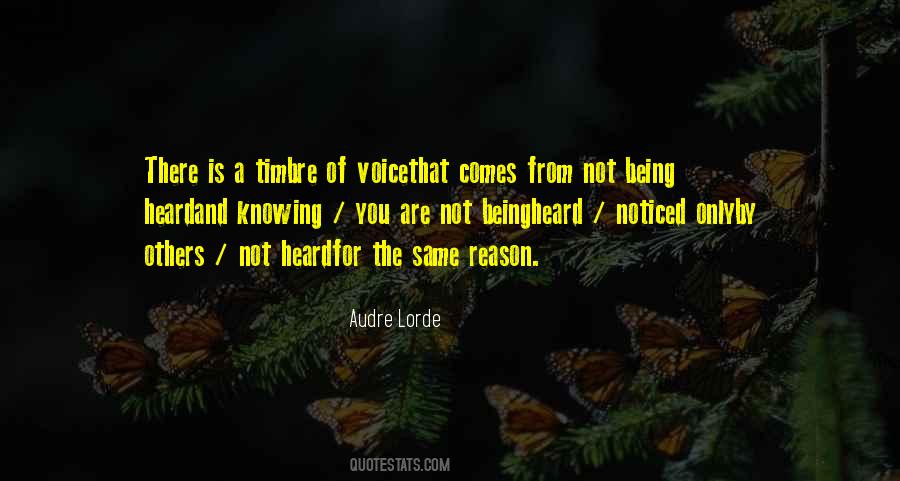 #9. The blessed and indestructible being of the divine has no concerns of its own, nor does it make trouble for others. It is not affected by feelings of anger or benevolence, because these are found where there is lack of strength. - Author: Epicurus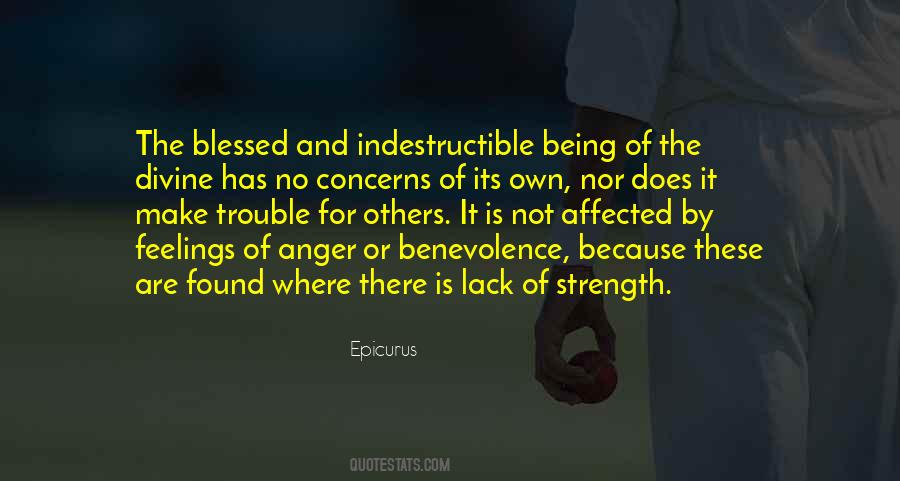 #10. When you get home after being gone for a month or two, time moves on without you. You're scrambling to catch up with the people. Some friends and family understand, but then there are others who just think that you can't find enough time in your life for them. - Author: Sharon Van Etten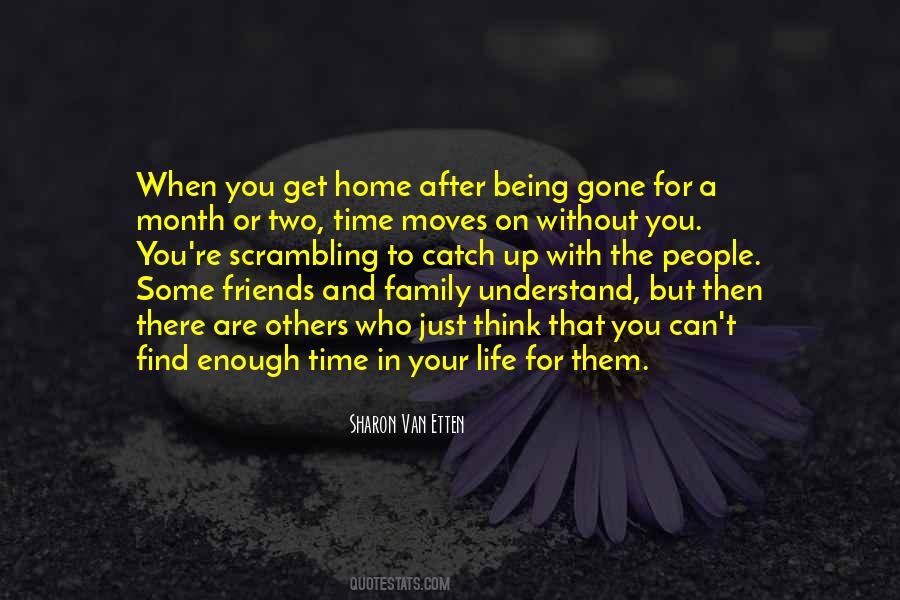 #11. Without knowing it, I had identified a subtle but important part of the healing process. There would be no peace for me, no life for me, until I learned to forgive life for what it had done to me, forgive others for still being alive, and eventually, forgive myself for being alive. - Author: Neil Peart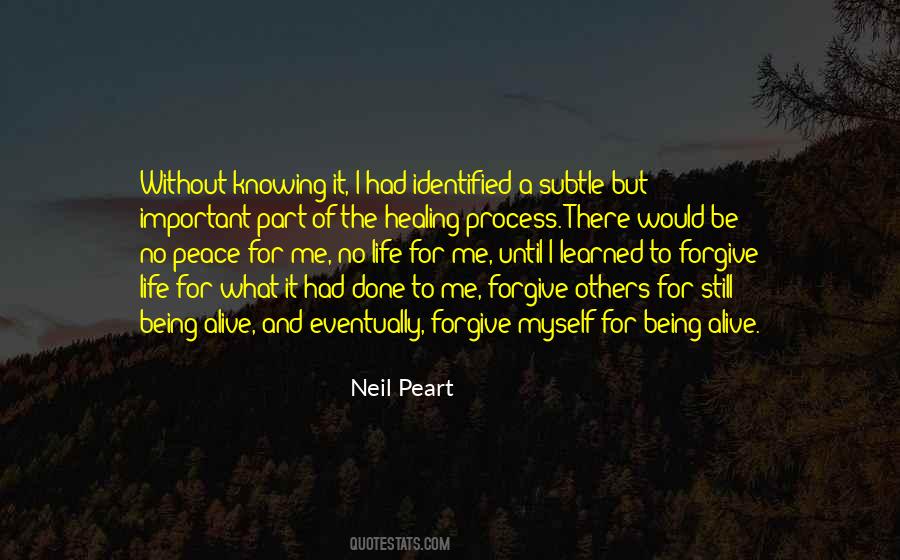 #12. It cost me my identity. Being molested created such sexual and emotional confusion that I was an old man before I was fifteen and still a boy at thirty. I felt numb and removed, like I was not there, just a piece of property for others to use and discard. - Author: Gregory R. Reid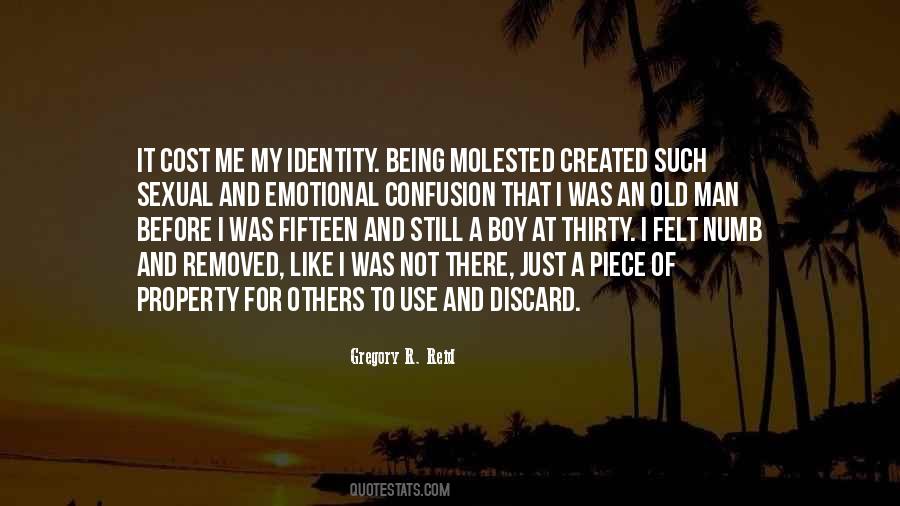 #13. So often loneliness comes from being out of touch with parts of oneself. We go searching for those parts in other people, but there's a difference between feeling separate from others and separate from oneself. - Author: Diane Ackerman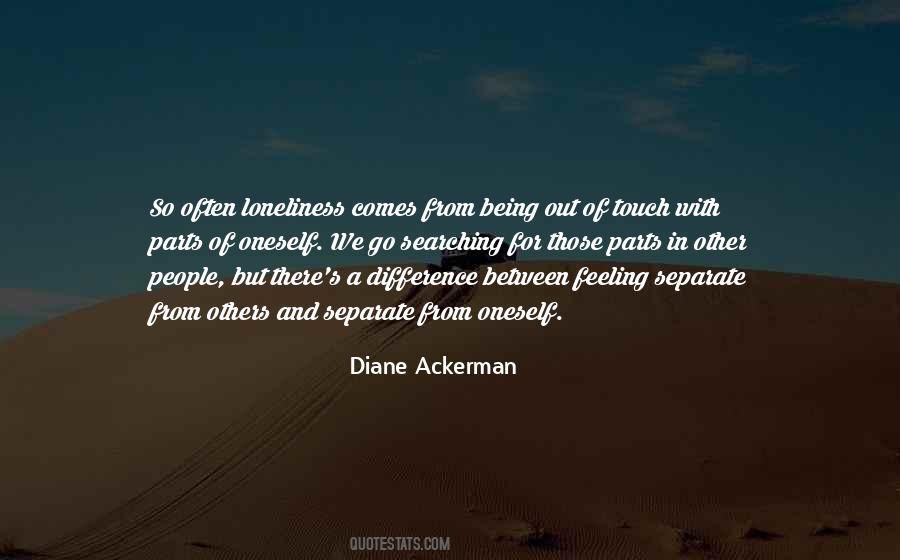 #14. Is there any real purpose in being alive if all we are going to do is get up every day and live only for ourselves?
Live your life to help others. Give & live selflessly. - Author: Joyce Meyer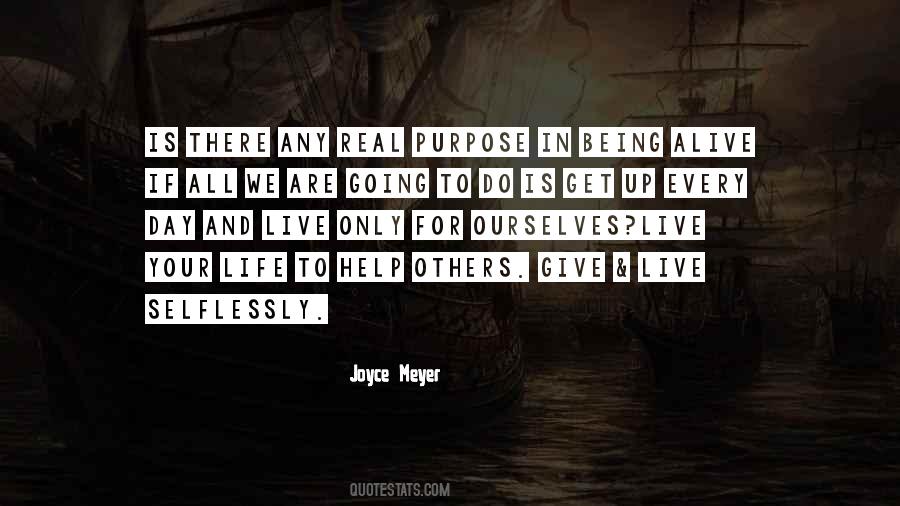 #15. Some days I would be there at ten in the morning and wouldn't leave till ten at night, and the others would waltz in for a couple of hours and then leave, because I was doing that painting thing. And they were happy to see that being done. - Author: Lindsey Buckingham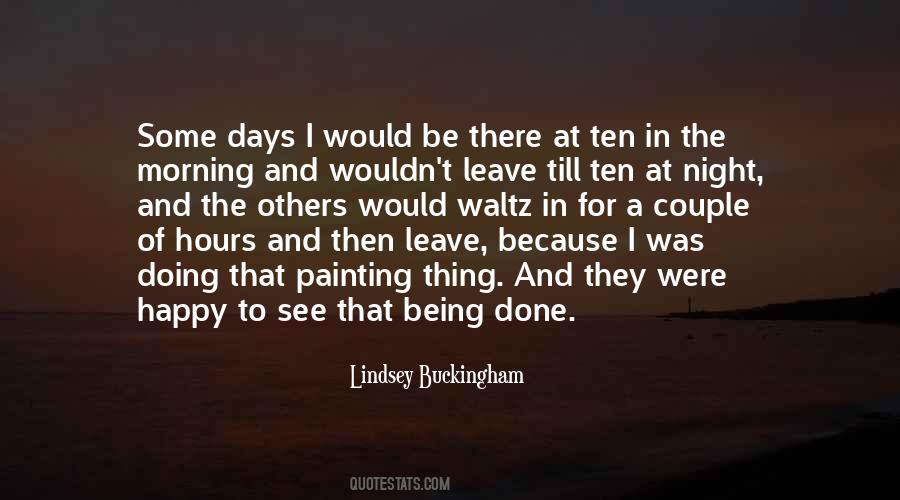 #16. There's no such thing as a normal life. Some lives are just more interesting than others, and we shouldn't judge people for being boring. - Author: Seanan McGuire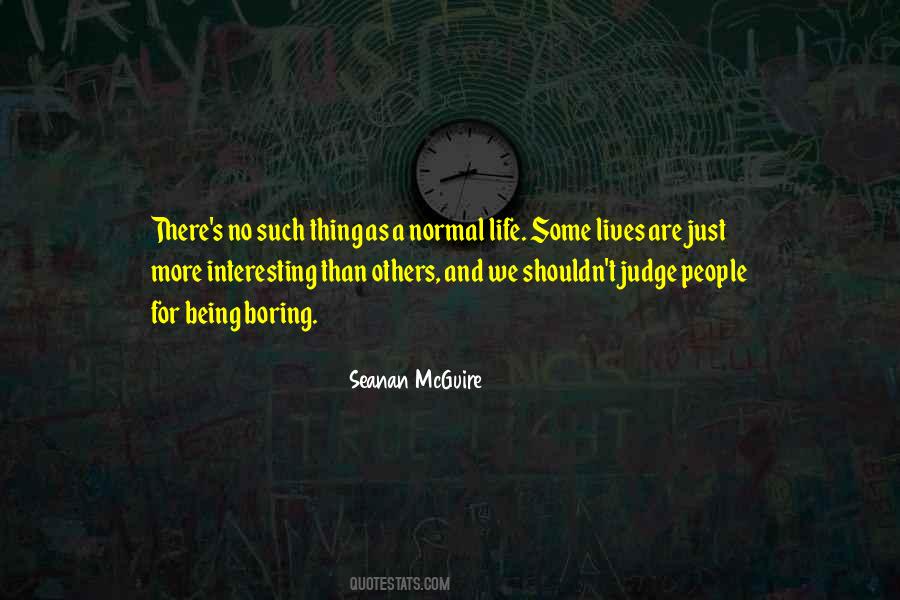 #17. There's a fine line between helping others and being a people pleaser, and mistaking one for the other can be hugely detrimental. When we put others' needs before our own, we deplete our energy, which can lead to depression, physical illness, and overwhelm. - Author: Gabrielle Bernstein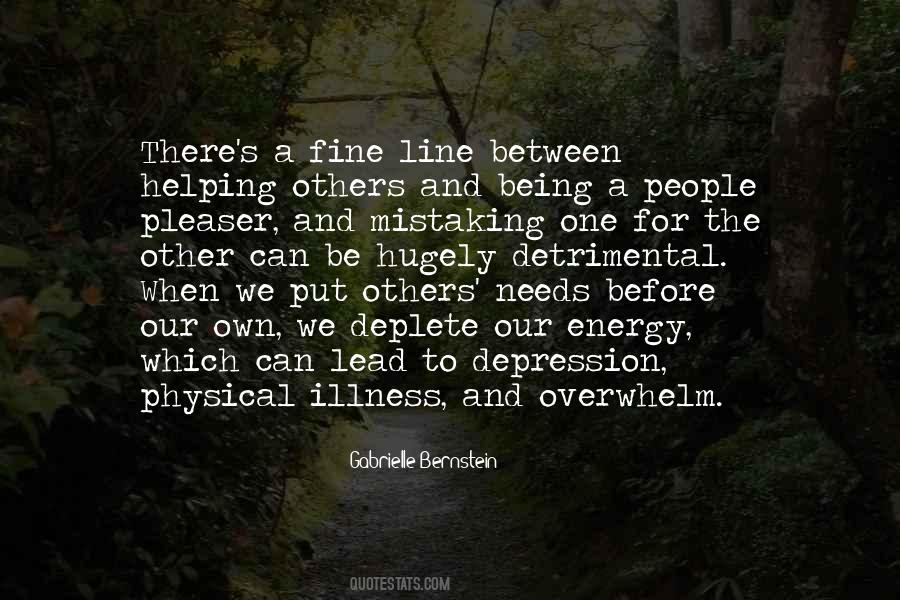 #18. There is a lot of focus on TV, in magazines ... about being skinny and rich. I don't think those are that important. It's much more important for us to be good, honest people that try to help others and live the best life we can. That's where you get your satisfaction ultimately. - Author: Laura Evans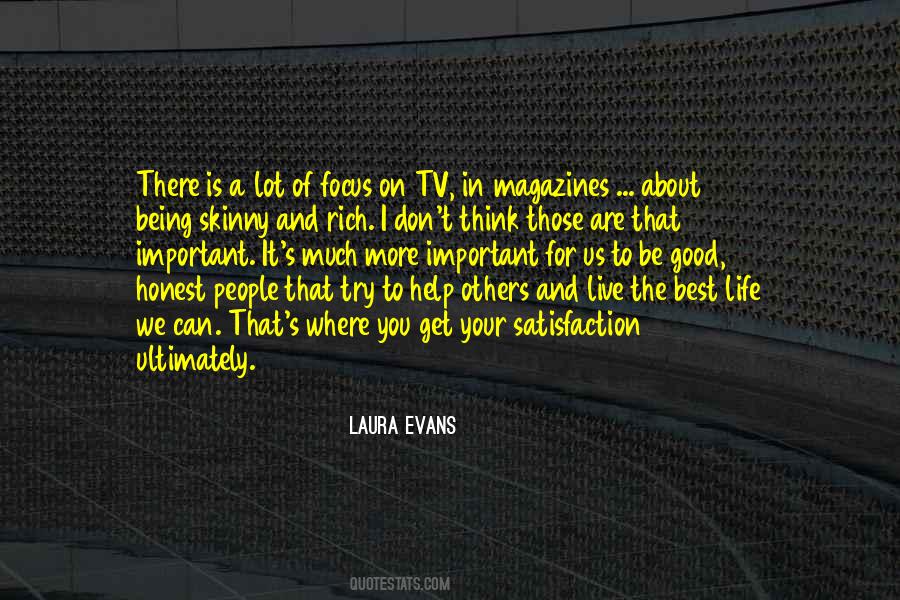 #19. Be someone who lifts others higher, and your life will be rich. Be someone filled with gratitude, and there will be no end to the things for which you'll be thankful. - Author: Ralph Marston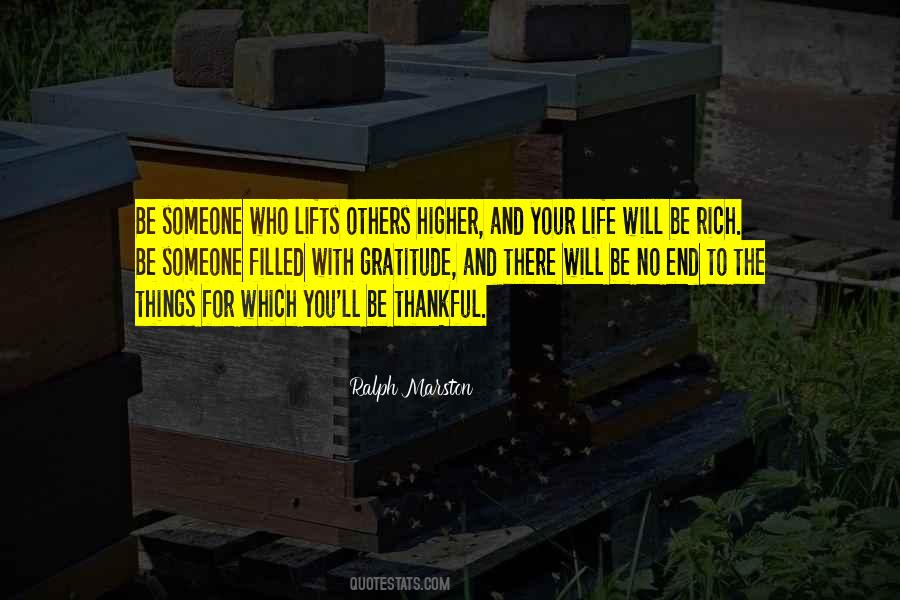 #20. It is a rare man who can prevail in the face of comfort. Freedom is fragile and elusive, for rarely does the appreciation of it exceed the pleasure of being able to tell others what to do. There is but one tick on the accuracy scale between 'optimism' and 'denial.' - Author: Terry Rossio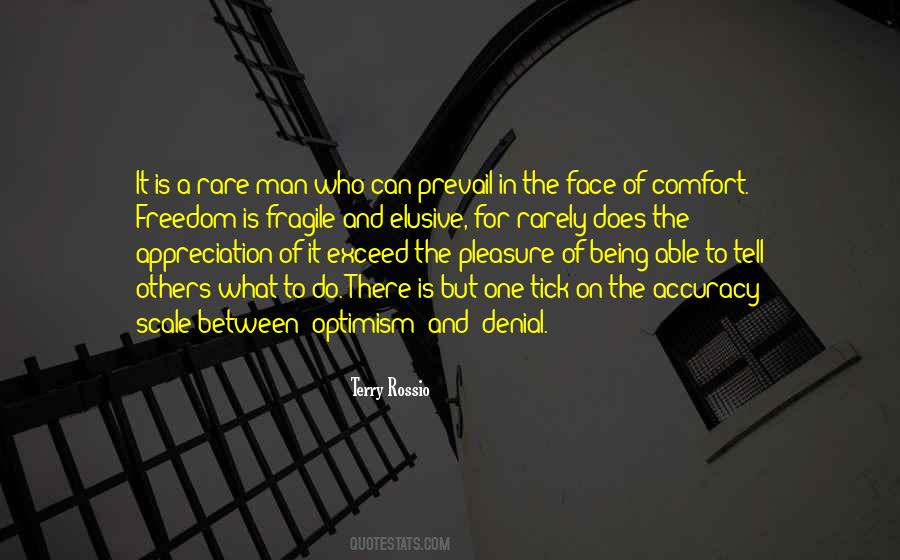 #21. The twisty nature of psychic attack - are you being attacked, or did you bring this attack on yourself? - speaks to me of an American cultural paradox we all grapple with. There's the rampant litigiousness of our society, and the desire to blame others for our misfortunes. - Author: Heidi Julavits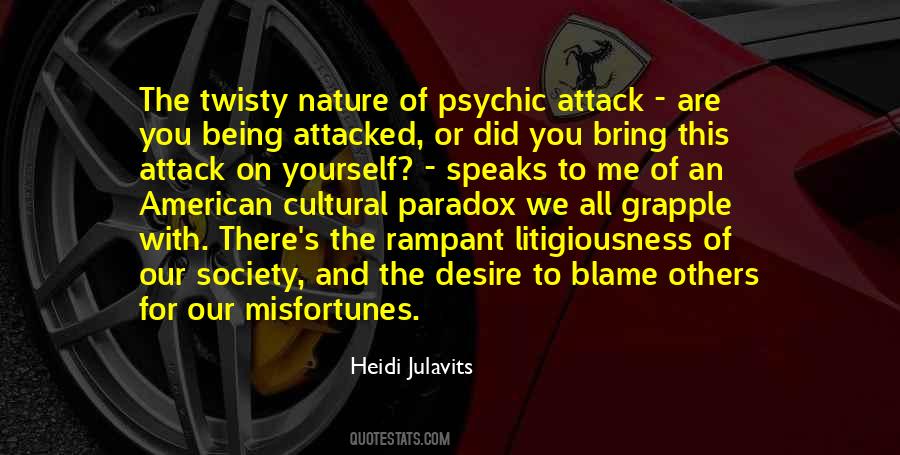 #22. There are as many ways to help another human being as there are people in need of help. For some, the urgent need is as basic as food and water. For others, it is an opportunity to develop a talent, realize an idea, and reach one's full potential. - Author: Naveen Jain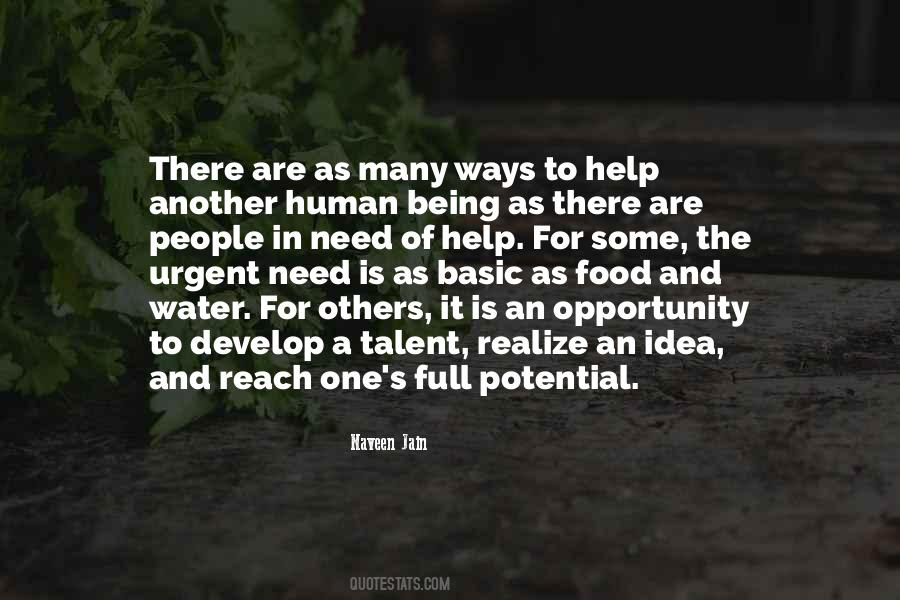 #23. Do everything with your whole heart, or not at all. Don't put up with lies or with people who lie to you. Don't risk hurting people just for the fun of it. And lastly, your best foot shouldn't be put forward; it should be with you at all times - right there beside the other one. - Author: C. JoyBell C.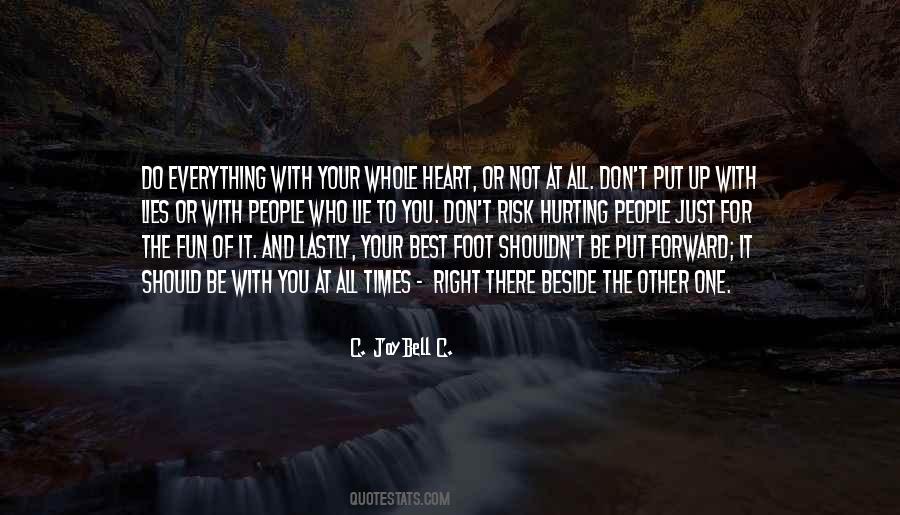 #24. The calling of the teacher. There is no craft more privileged. To awaken in another human being powers, dreams beyond one's own; to induce in others a love for that which one loves; to make of one's inward present their future; that is a threefold adventure like no other. - Author: George Steiner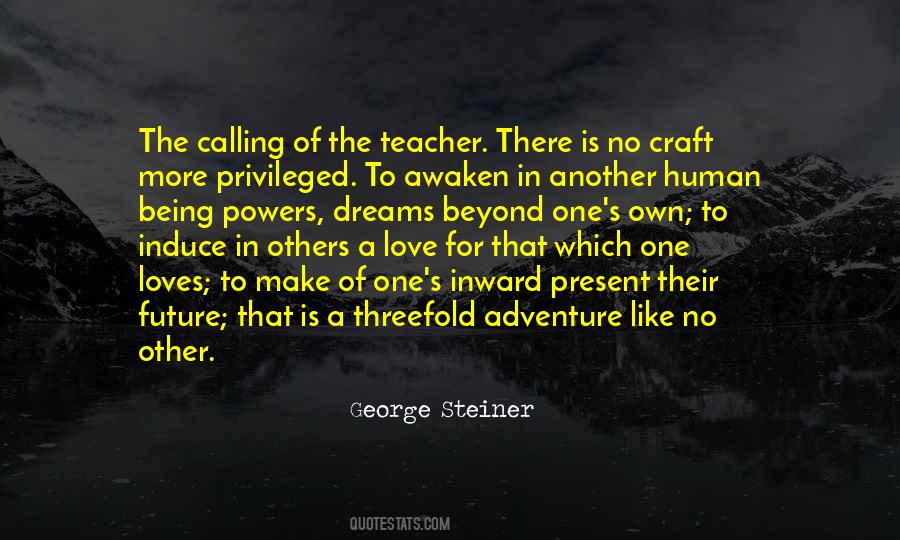 #25. Well, the sword that could not be broken was shattered in the end, sheepherder, but it fought the Shadow to the last. There is one rule, above all others, for being a man. - Author: Robert Jordan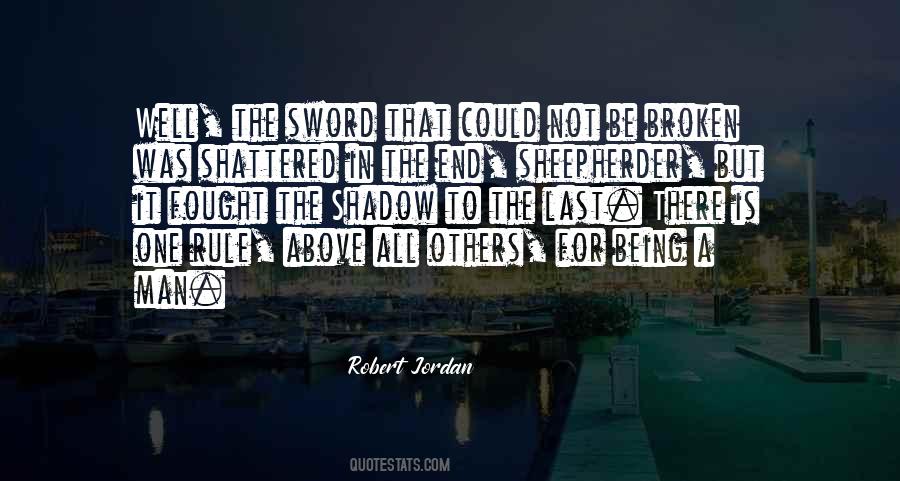 #26. You become a role model because of what you do as a person. There's a certain point where being a role model might come from standing up for yourself and getting rid of emotion that doesn't belong to you, emotion that is being brought on because of racist actions of others. - Author: Claudia Rankine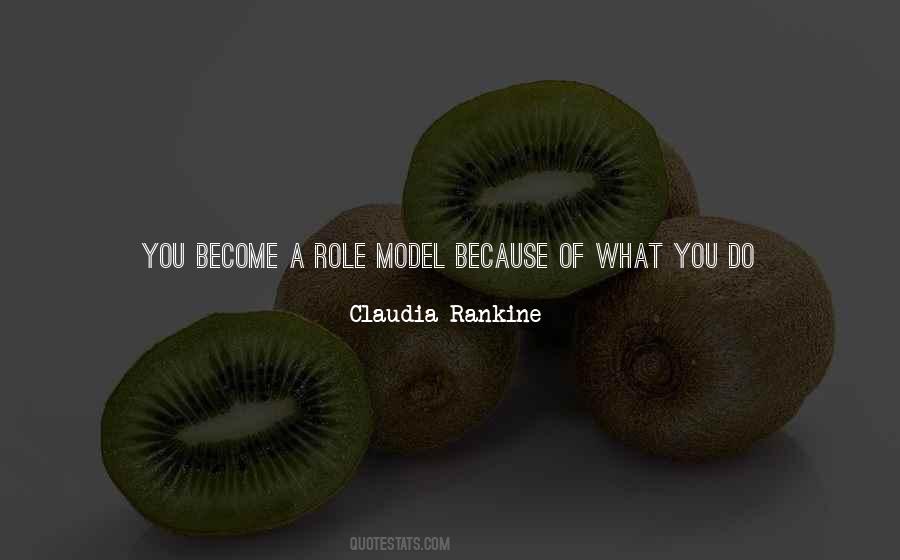 #27. You can create a good impression on yourself by being right, he realizes, but for creating a good impression on others there's nothing to beat being totally and catastrophically wrong. - Author: Michael Frayn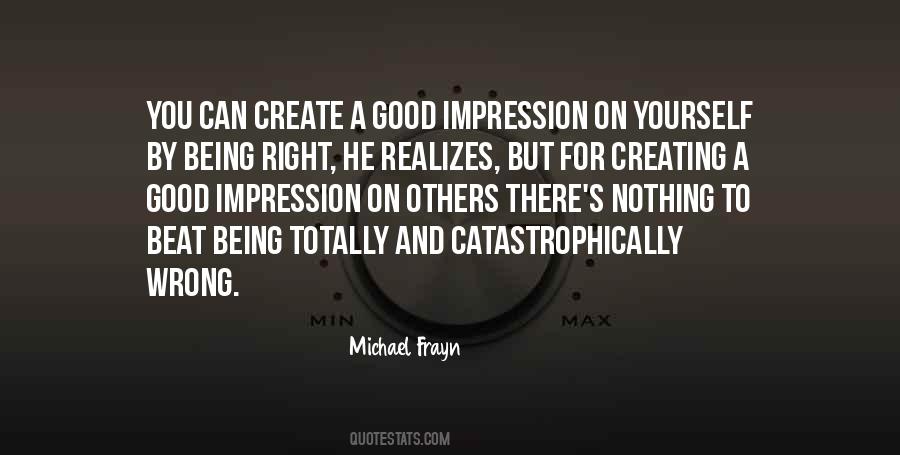 #28. It is one thing to be brave in front of others, perhaps for fear of being branded a coward and becoming diminished in their eyes, but another entirely to be brave when there is nobody to witness your courage. The latter is an elemental bravery, a strength of spirit and character. - Author: John Connolly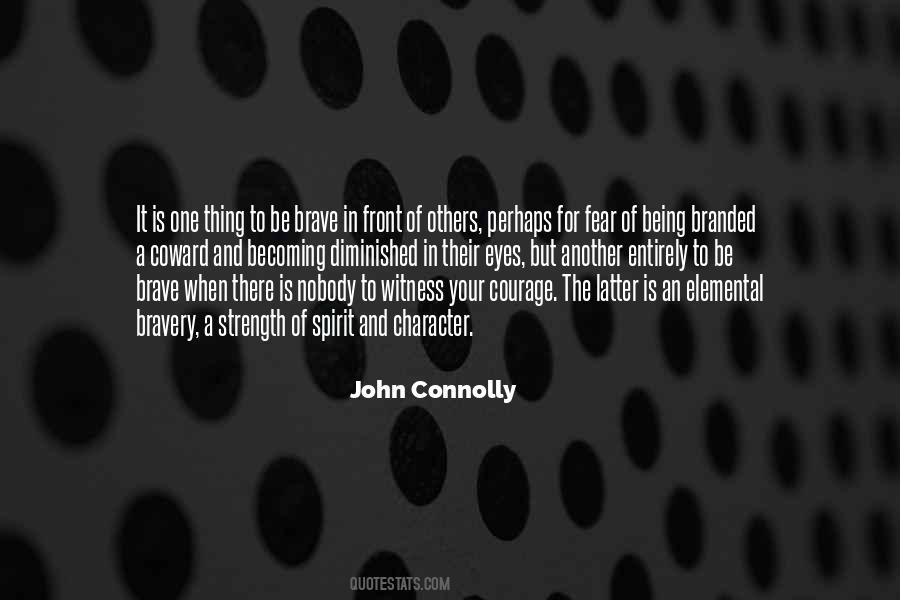 #29. Having a Rolex or a Benz is not something that actually represents your success because there's always something more expensive to buy. Success is really being able to do things for others as well as the people around you and yourself. - Author: Kanye West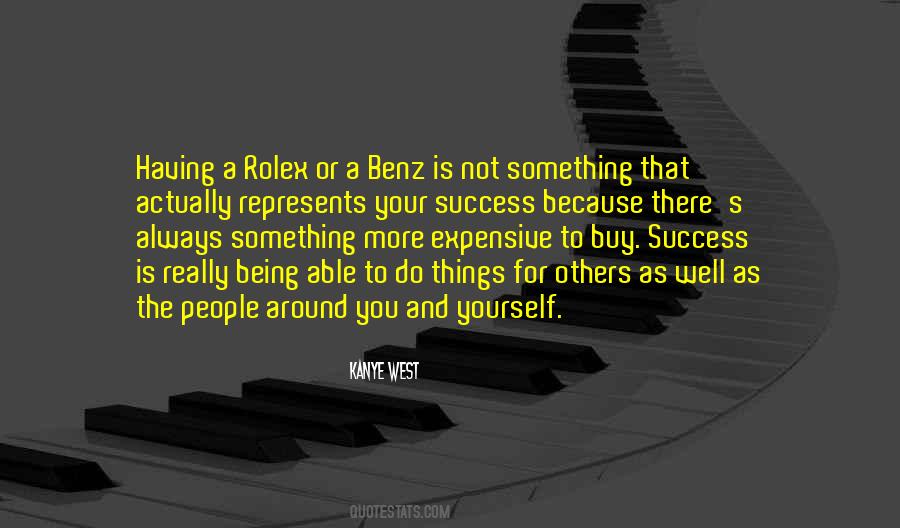 #30. They put us low, and then blame us for being down there and say that since we are low, we can't deserve our rights." Others - Author: John Howard Griffin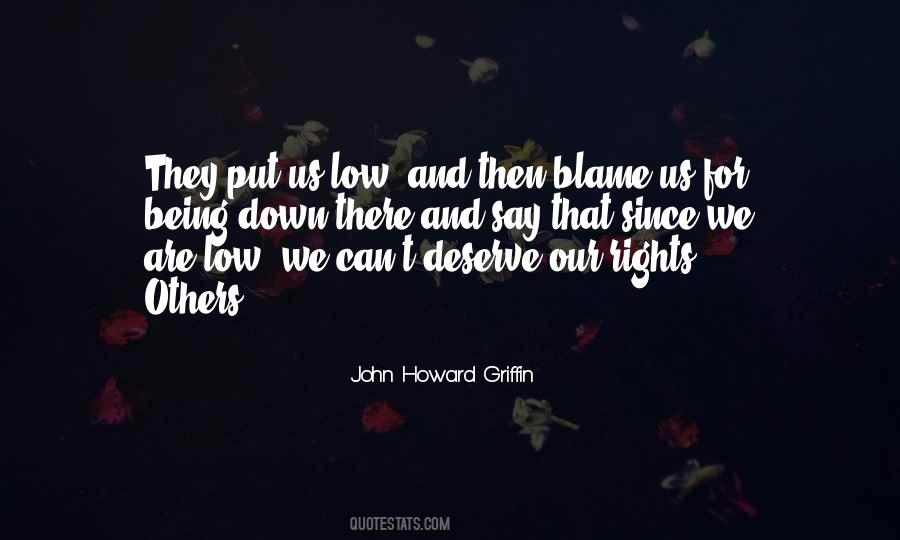 #31. We're wired for story. In a culture of scarcity and perfectionism, there's a surprisingly simple reason we want to own, integrate, and share our stories of struggle. We do this because we feel the most alive when we're connecting with others and being brave with our stories - it's in our biology. - Author: Brene Brown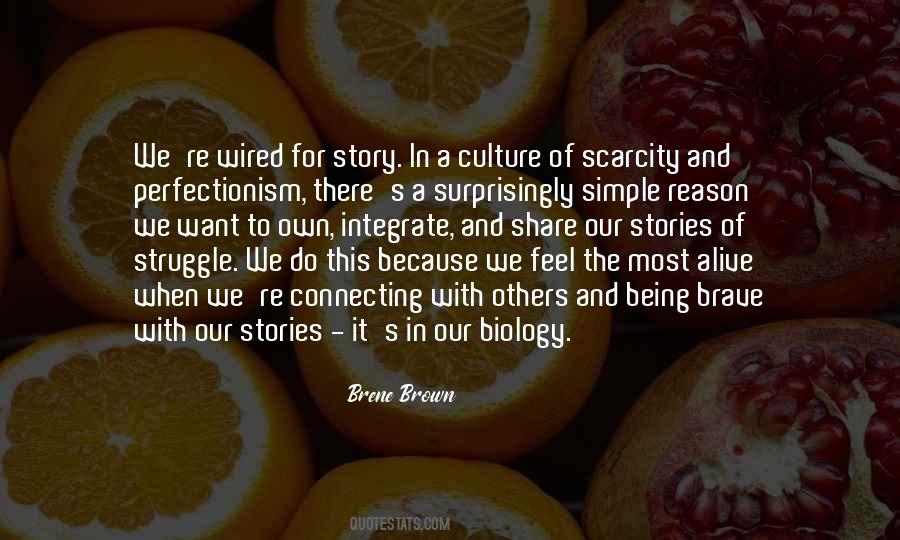 #32. For, of course, power is what Pride really enjoys: there is nothing makes a man feel so superior to others as being able to move them about like toy soldiers. What - Author: C.S. Lewis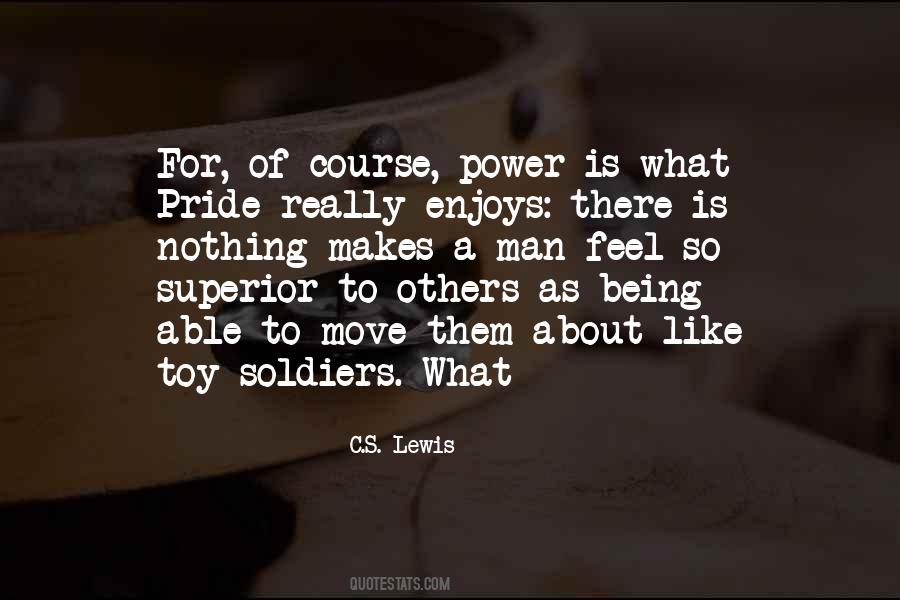 Famous Authors
Popular Topics