List of top 34 famous quotes and sayings about being saved by someone to read and share with friends on your Facebook, Twitter, blogs.
Top 34 Quotes About Being Saved By Someone
#1. Music was my oxygen. It's what saved me from being a really lonely and scared teenager.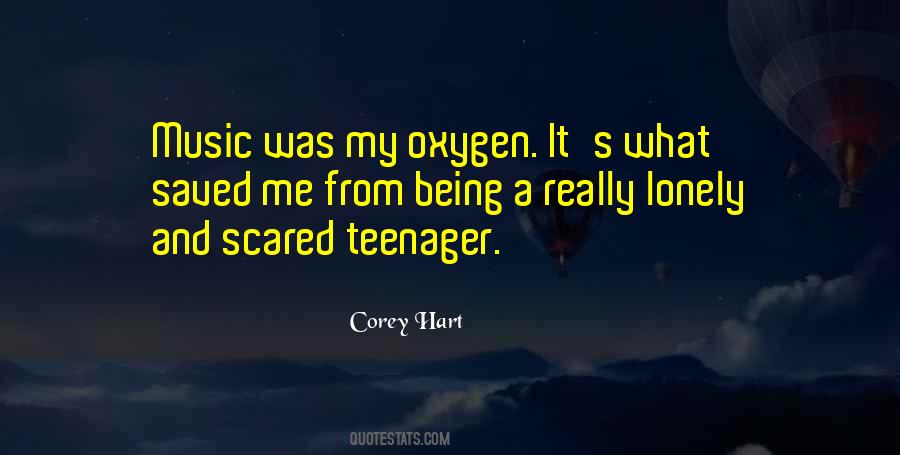 #2. Many a man is saved from being a thief by finding everything locked up.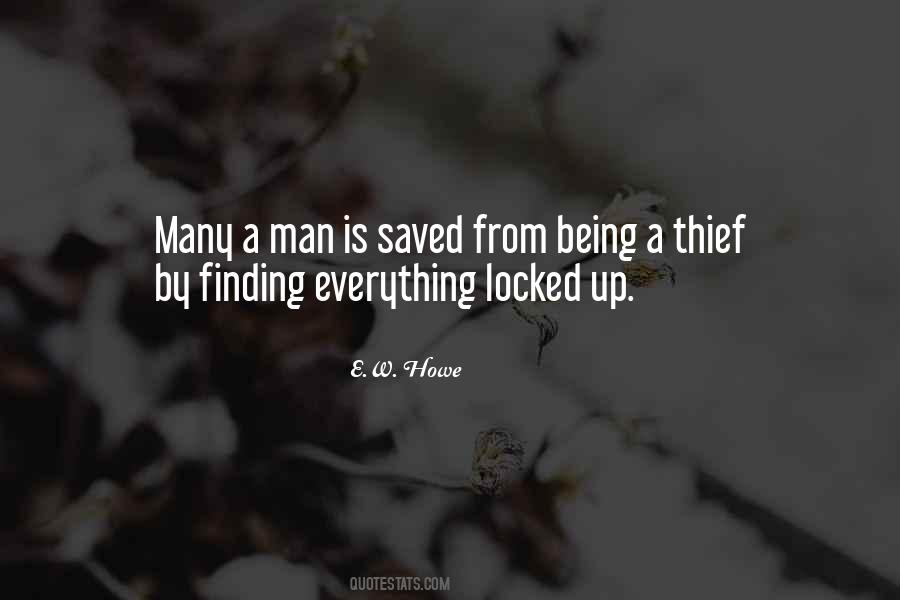 #3. The Lord is the refuge of all who seek refuge, the saviour of all who have to be saved. He is the Embodiment of Being-Awareness-Bliss (Sat-chit-ananda). He is now at Puttaparthi as the Effulgent Emperor over the region of Truth, Goodness and Beauty.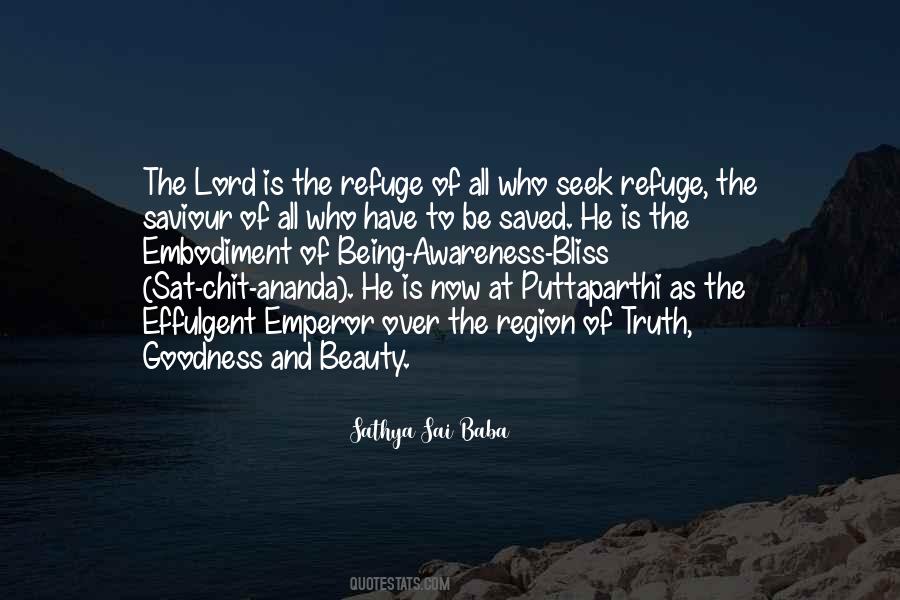 #4. How many thousands of lives would be saved if we enforced our immigration laws, our guns laws, and our drug laws? Public safety is not being held hostage by the 'gun lobby,' but by the open borders lobby and the anti-law enforcement lobby.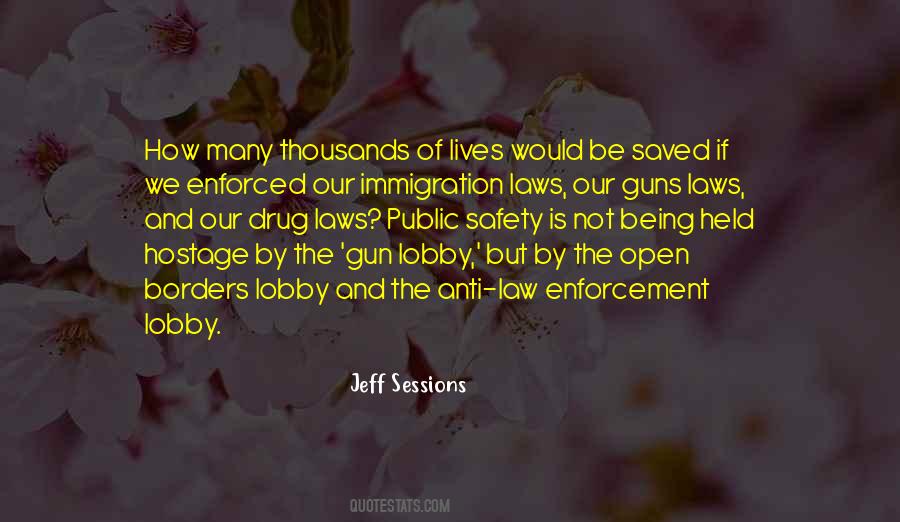 #5. Never water down the Word of God, but preach it in its undiluted sternness. There must be unflinching faithfulness to the Word of God, but when you come to personal dealings with others, remember who you are - you are not some special being created in heaven, but a sinner saved by grace.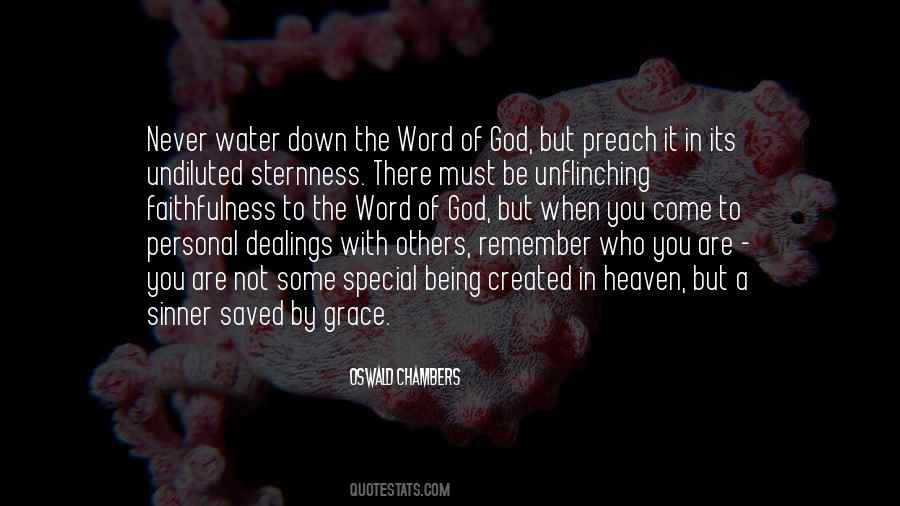 #6. The great drama will end, not with "saved souls" being snatched up into heaven, away from the wicked earth and the mortal bodies which have dragged them down into sin, but with the New Jerusalem coming down from heaven to earth, so that "the dwelling of God is with humans" (Revelation 21:3).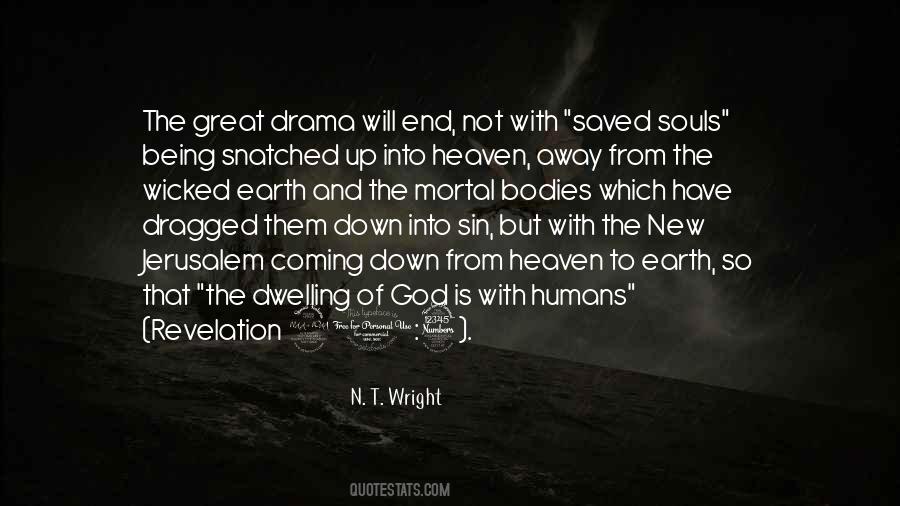 #7. Trees are being saved because of the Kindle.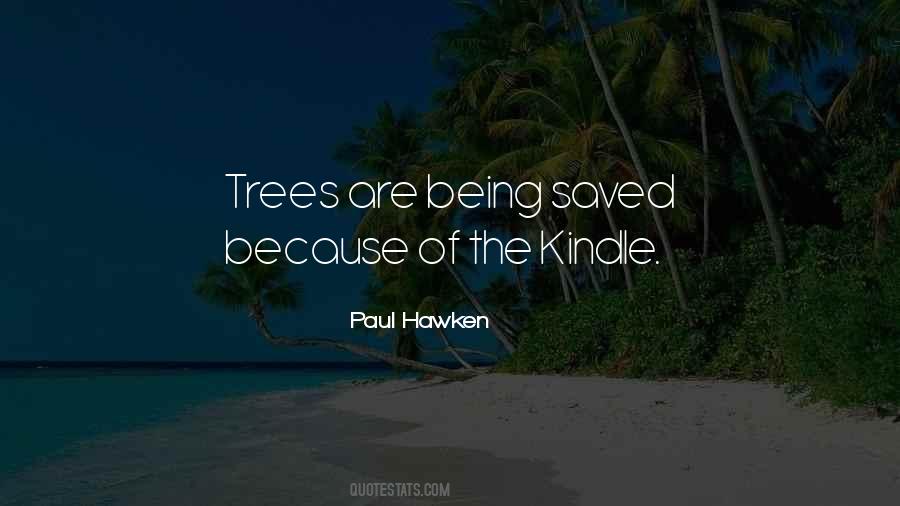 #8. Wherever there is abuse there is also corruption. Politics, philosophy, theology, science, industry, any field with the potential to affect the well-being of others can be destroyed by abuse and saved by good will.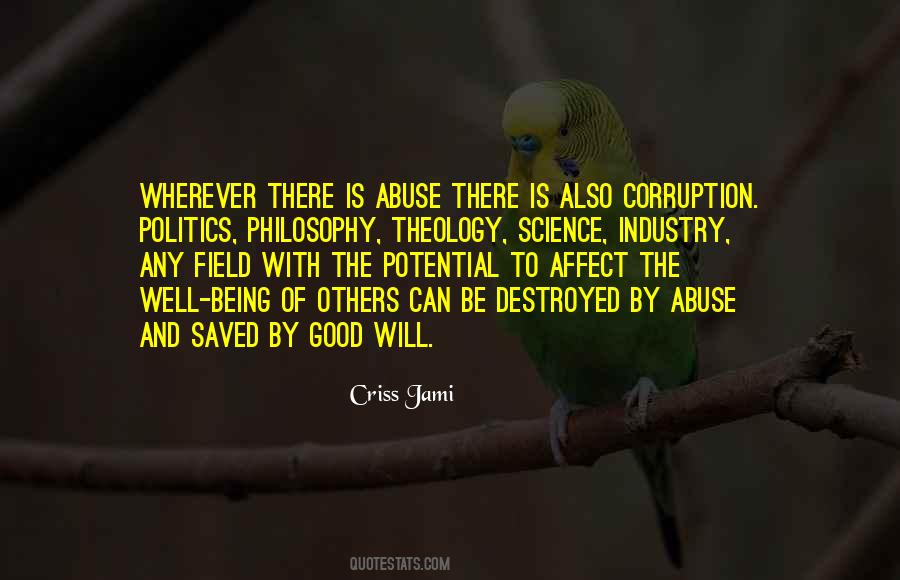 #9. Democracy was being saved from Communism by getting rid of democracy.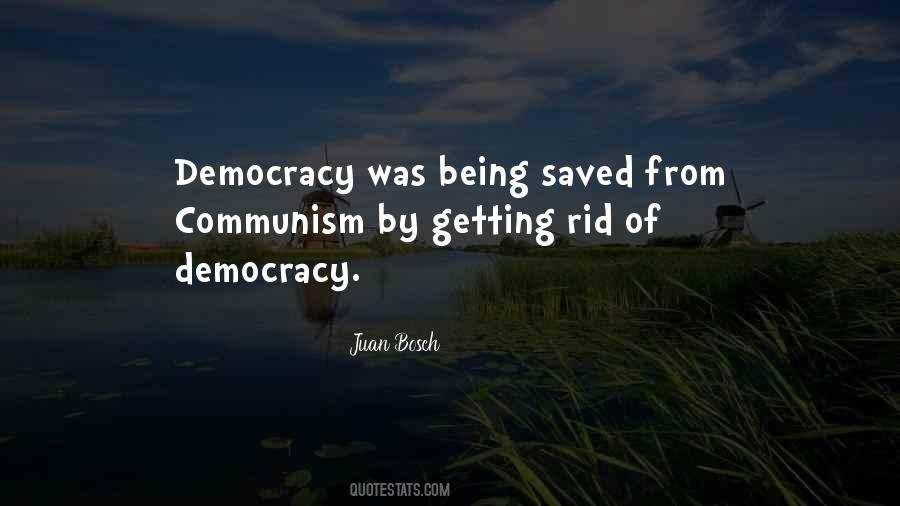 #10. Me being an ant, at her mountain, I would have tried my best for my voice to reach her peak. But our timing was off, and she hid her pain as stars in clouds. If I had the chance, I would have saved her from all the truths and lies.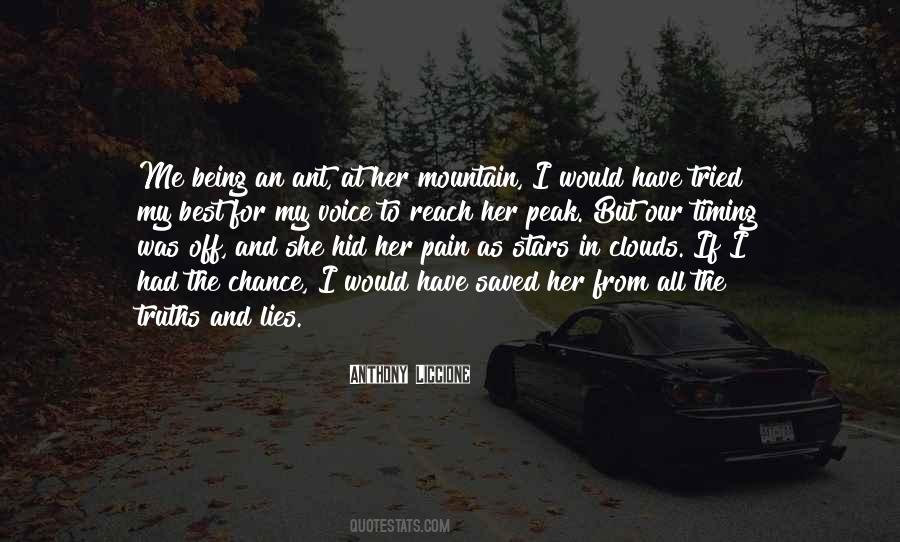 #11. Why do they even call it that, "saving yourself"? Like we need to be rescued from sex? It's not like virgins spend their whole lives engaged in the sacred ceremony of "being saved" from intercourse.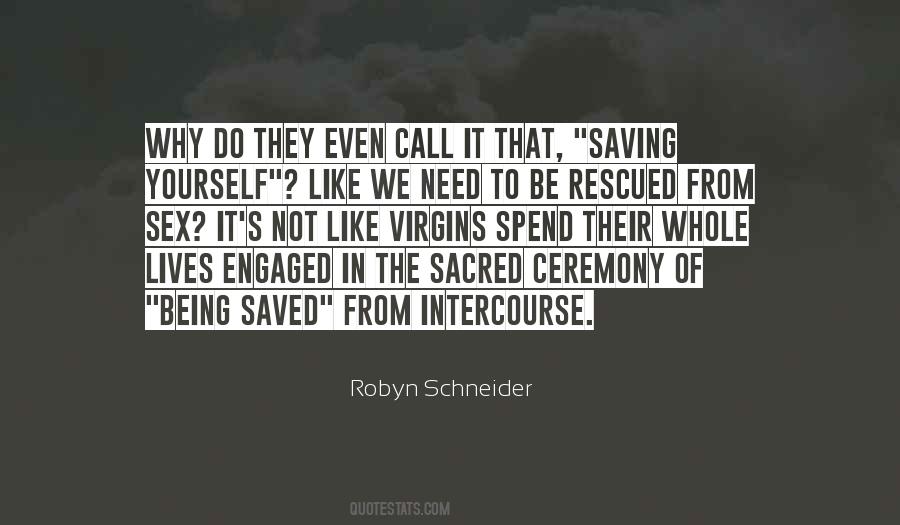 #12. You saved me, you moron!" she yelled. "You're being deliberately stupid and dense about this! My God, you ask a lot of yourself!"
He touched his forehead to hers. "I can't help it," he blurted. "I love you.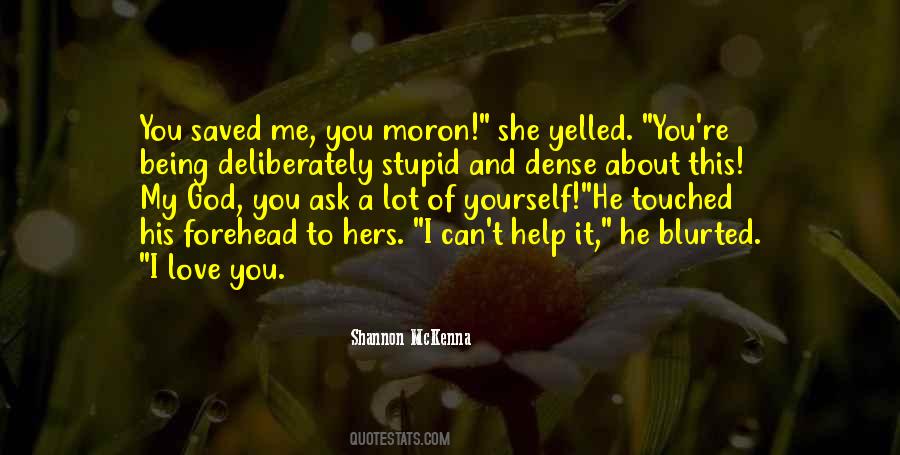 #13. It's possible to do "Jesusy" stuff without knowing Jesus. It's possible to do good as part of some religious self-salvation project and not out of the joy of being saved.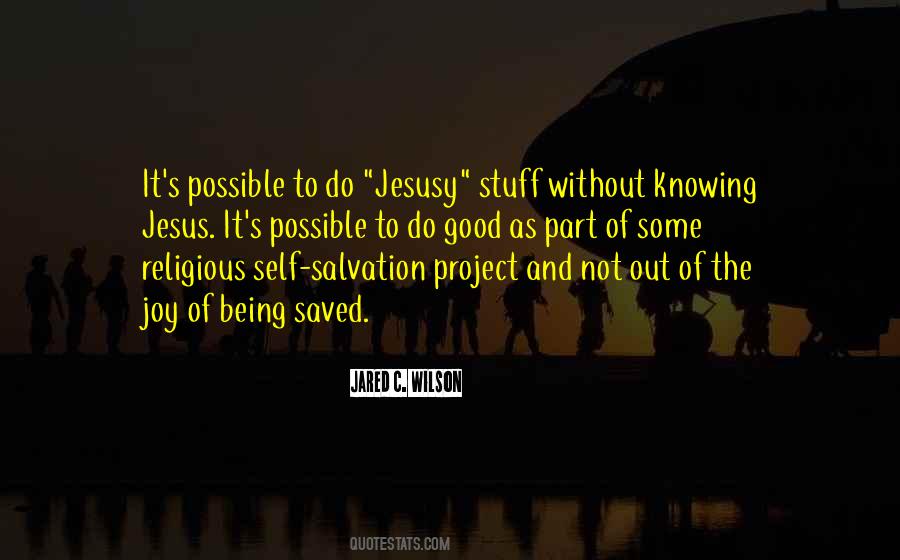 #14. The touch of his fingers sent her heart to dancing, and her mind flitted to being held in his arms after he had saved her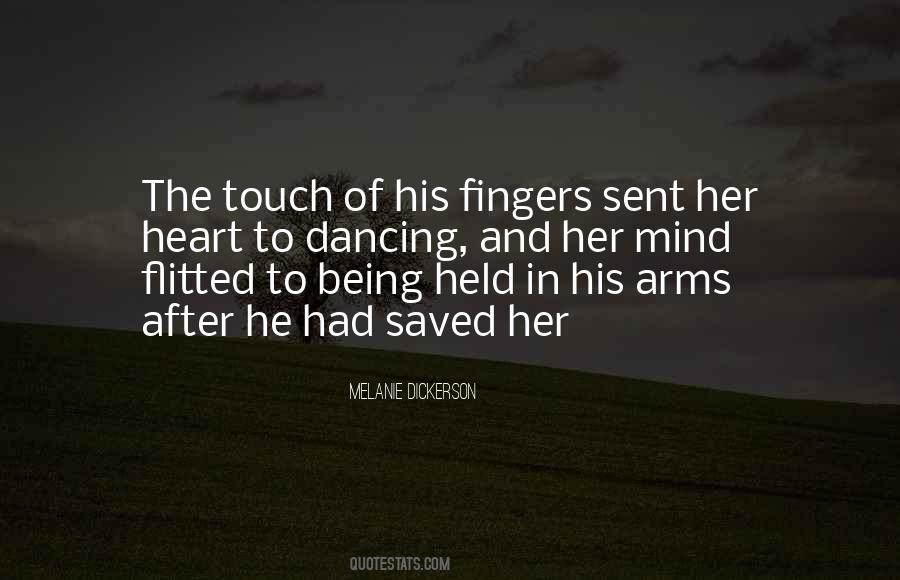 #15. Being saved' doesn't just mean, as it does for many today, 'going to heaven when they die'. It means 'knowing God's rescuing power, the power revealed in Jesus, which anticipates, in the present, God's final great act of deliverance'.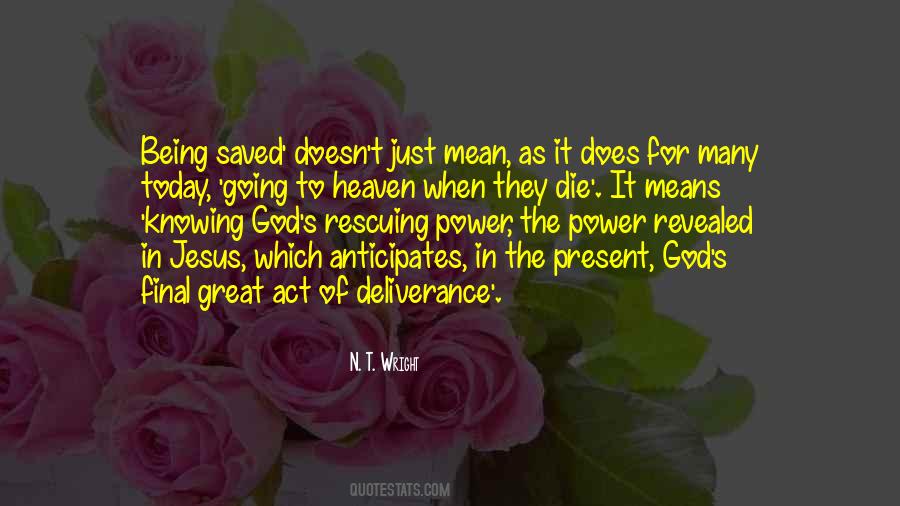 #16. You may think it's a wonderful thing to be saved by Lord Frith in his power. How many rabbits has that happened to, I wonder? But I tell you, it was far more frightening than being chased by the Efrafans.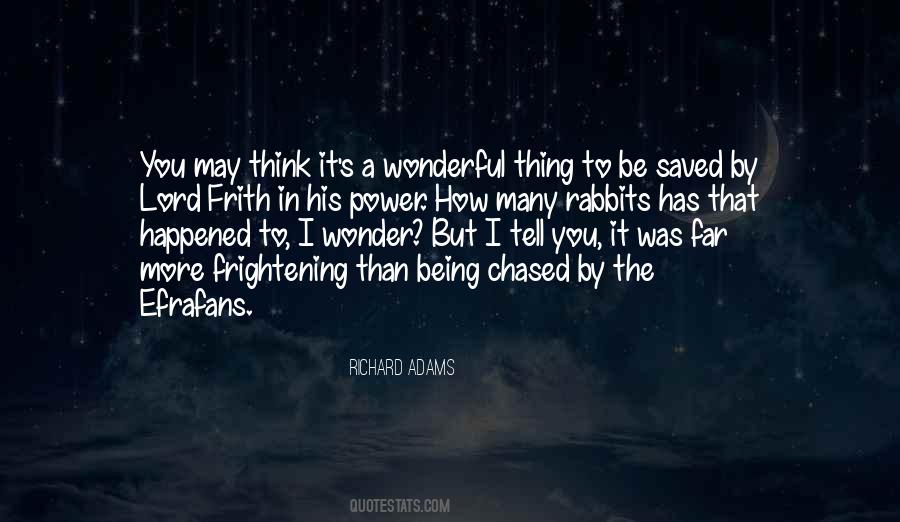 #17. There are two most important things in the world - being in danger, and being saved.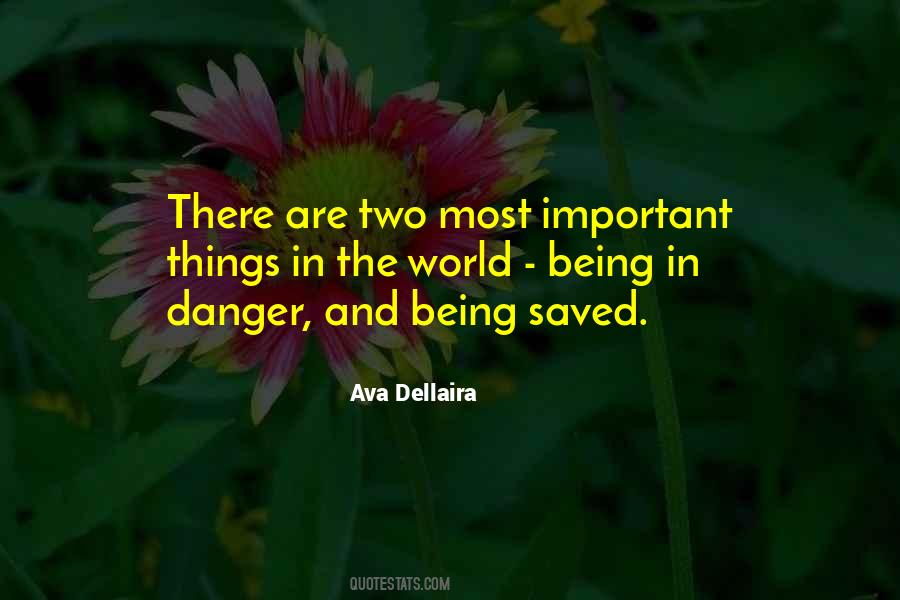 #18. God works by contraries so that a man feels himself to be lost in the very moment when he is on the point of being saved.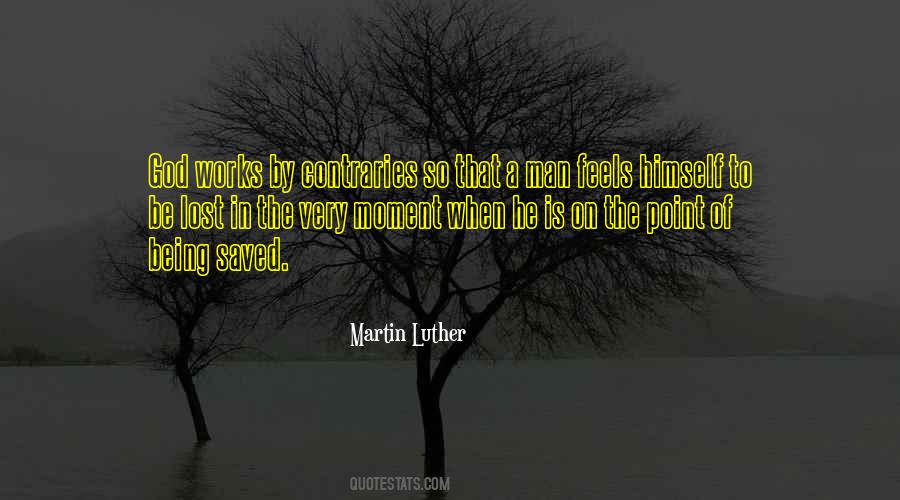 #19. Being a Boy Scout saved my life. I was a bookish, introverted kid, shy and withdrawn, unhappy and easily bullied. I was also gay, although I didn't know it yet. I should've been miserable. But being a scout got me out of myself and into the world.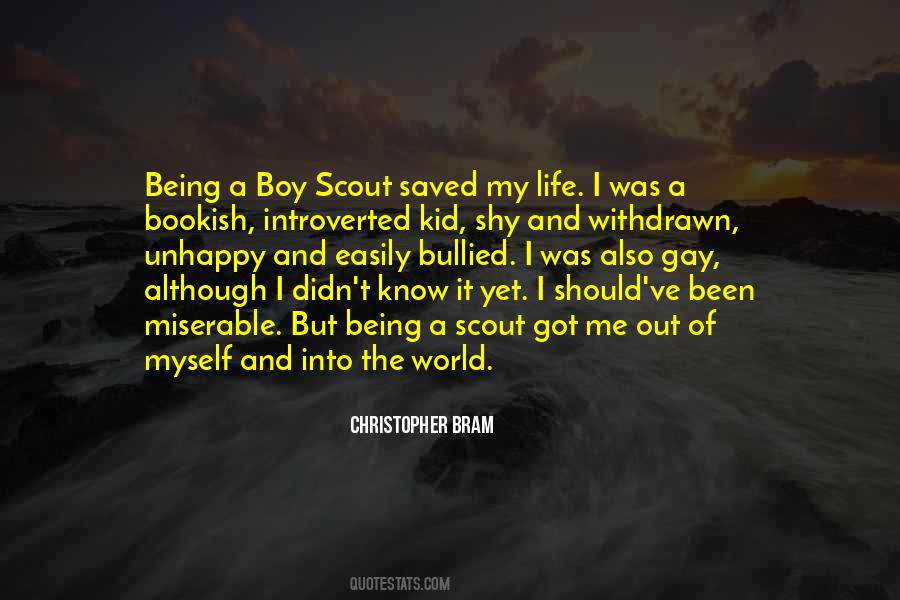 #20. For we are to God the aroma of Christ among those who are being saved and those who are perishing. To the one we are the smell of death; to the other, the fragrance of life. And who is equal to such a task? (2 Cor. 2:15-16).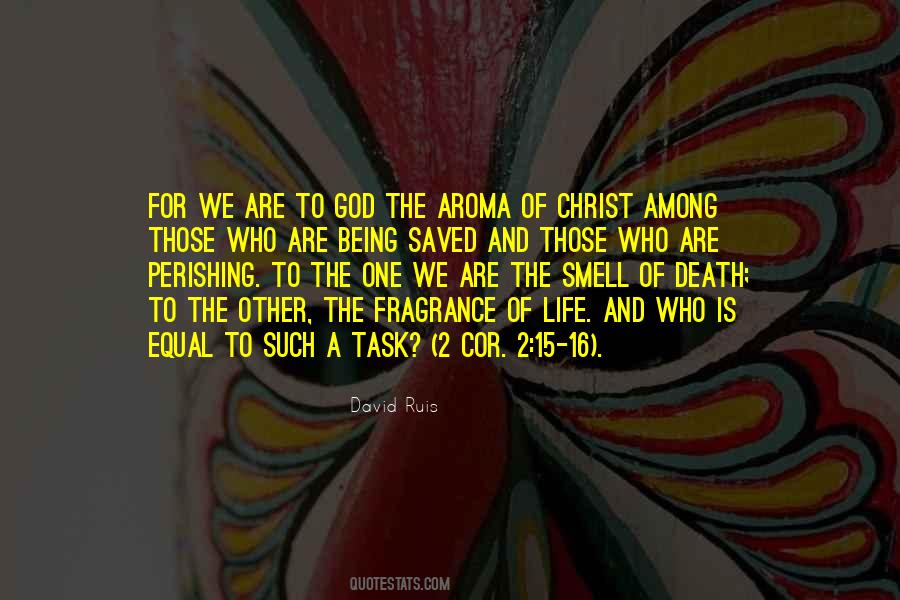 #21. When Ellen Datlow was running the fiction at 'Omni' in the late '80s and into the '90s, I had a subscription. It was one of two subscriptions I'd saved for, the other being 'Spider-Man.' And they each opened my mind and my heart in wonderful ways.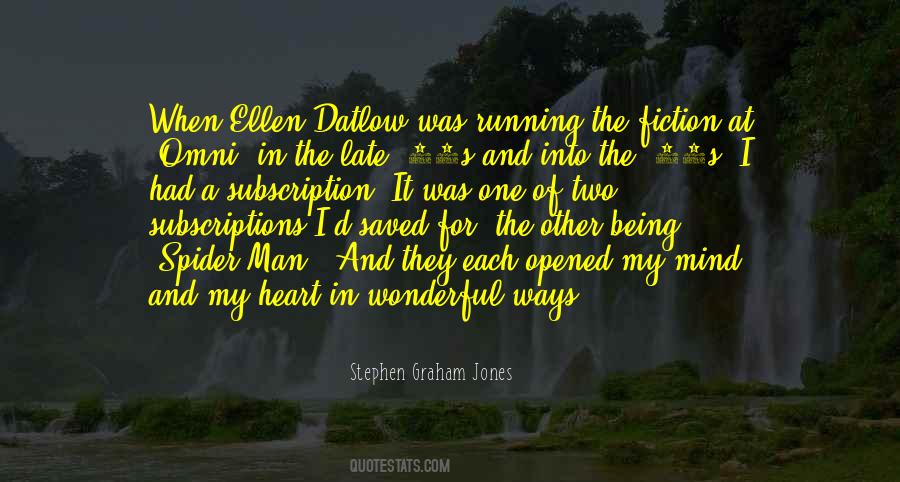 #22. Abhor all idea of being saved by good works, but O, be as full of good works as if you were to be saved by them!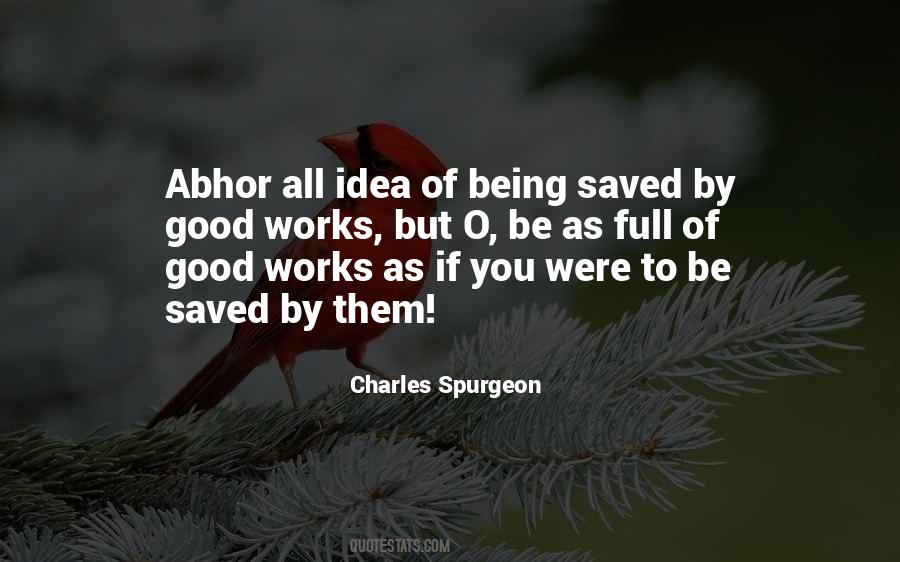 #23. When we agree to being part of something bigger than our own wired, fixated minds, we are saved.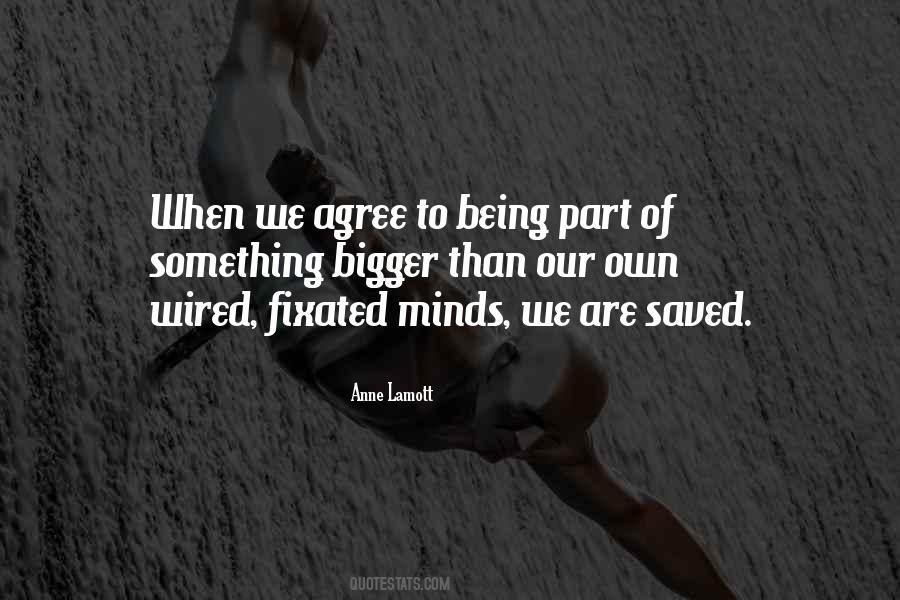 #24. This great question of predestination and free will, of free moral agency and accountability, and being saved by the grace of God, and damned for the glory of God, have occupied the mind of what we call the civilized world for many centuries.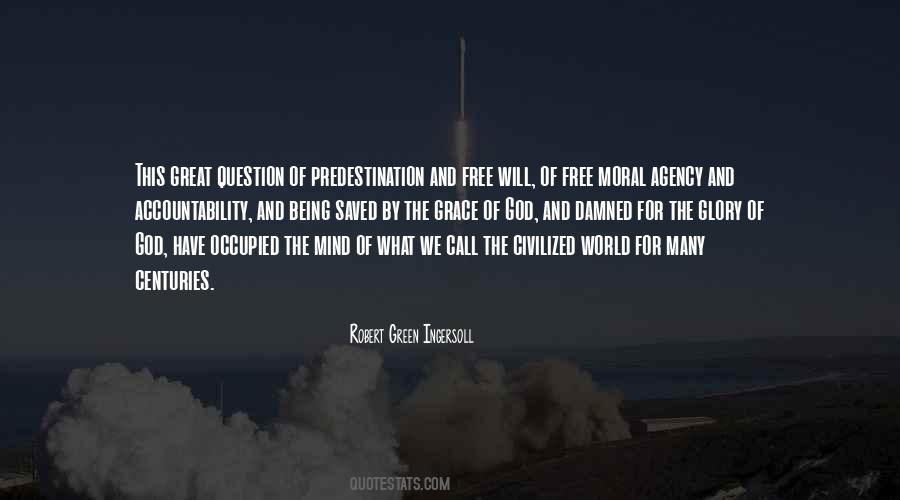 #25. The cross of Christ, embraced with love, never brings sadness with it, but joy, the joy of being saved and of doing a little of what he did on the day of his death.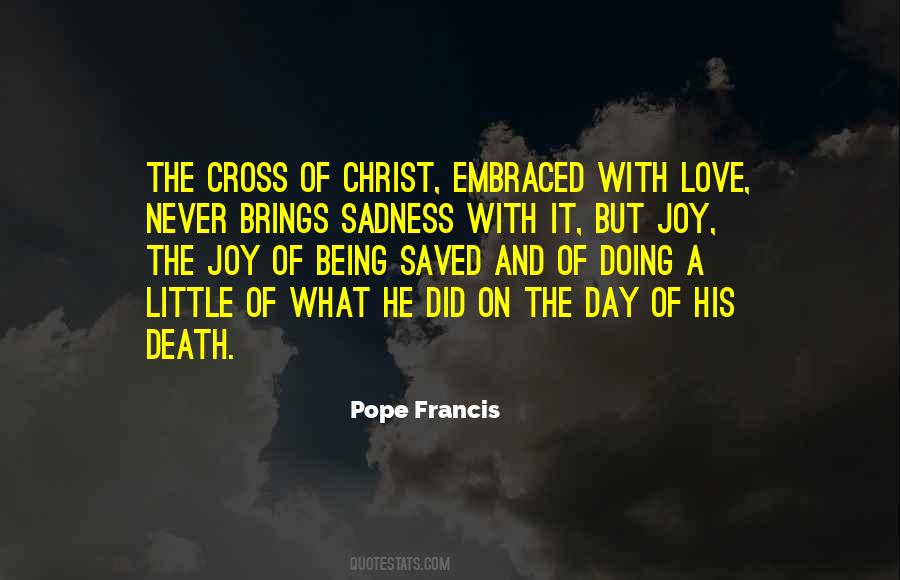 #26. Being a monster hasn't saved anyone. She choked on her sob, gasping for air.
He pulled her into his arms, and she finally let herself be hugged.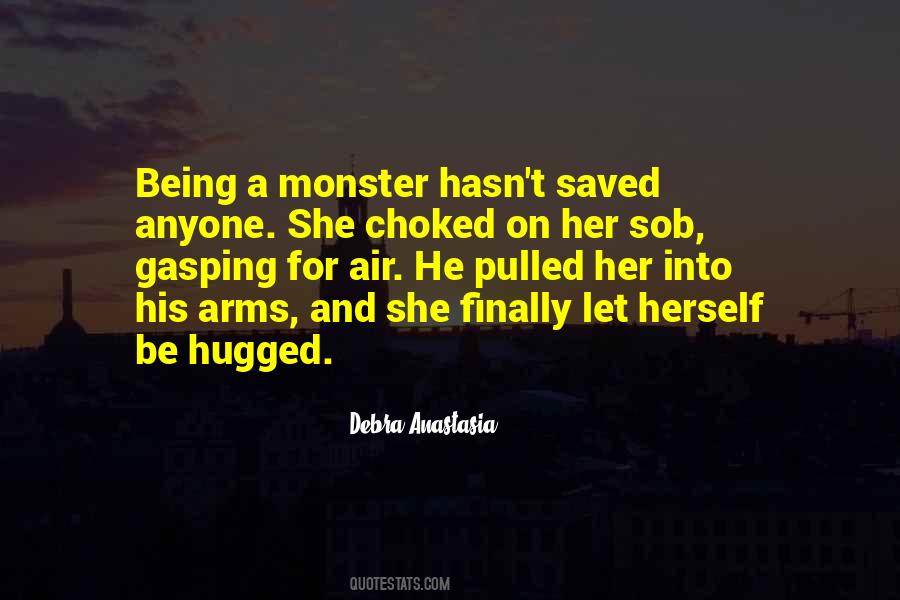 #27. the gospel of repentance is a constant reminder that the most righteous are still being tested and may yet fall, and that the most wicked are not yet beyond redemption and may still be saved."14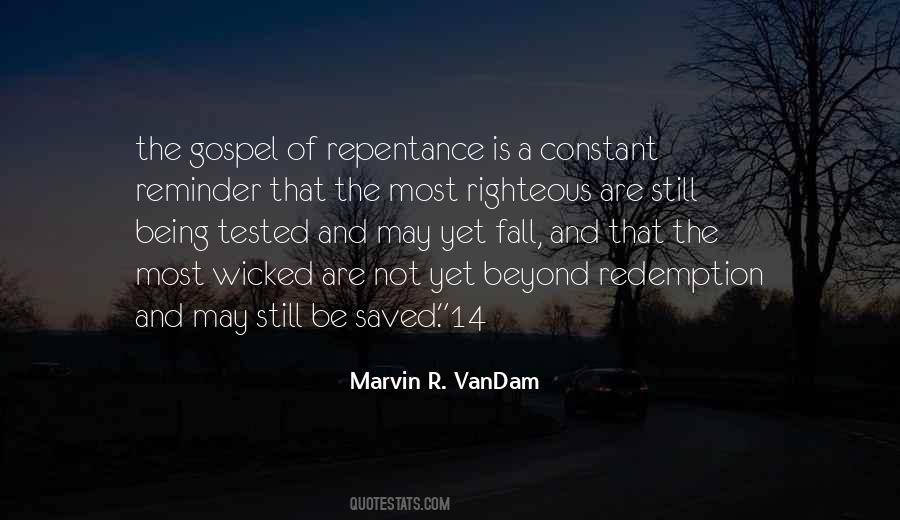 #28. A life of gratitude to God for being saved is far more pleasing than a life based on self-righteousness over being good.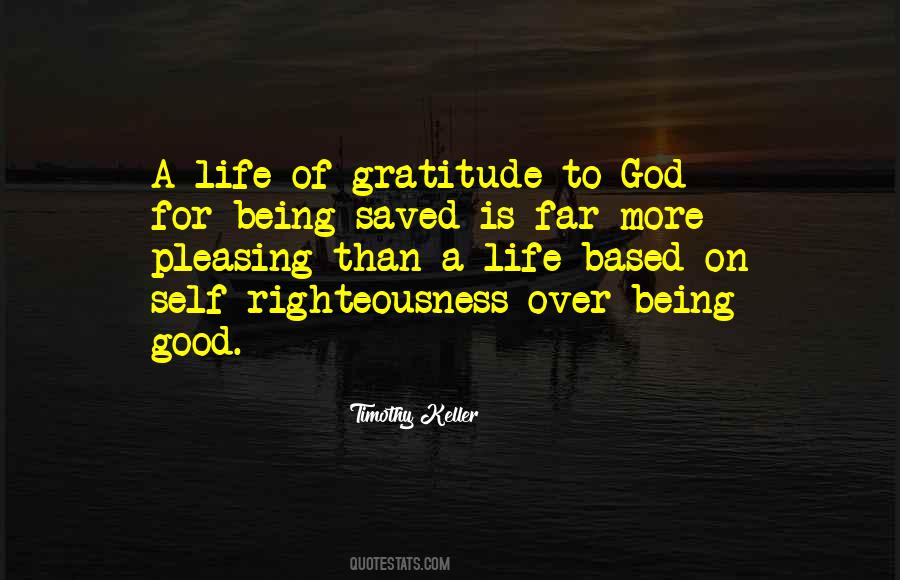 #29. Your ability to navigate and tolerate change and its painful uncomfortableness directly correlates to your happiness and general well-being. See what I just did there? I saved you thousands of dollars on self-help books. If you can surf your life rather than plant your feet, you will be happier.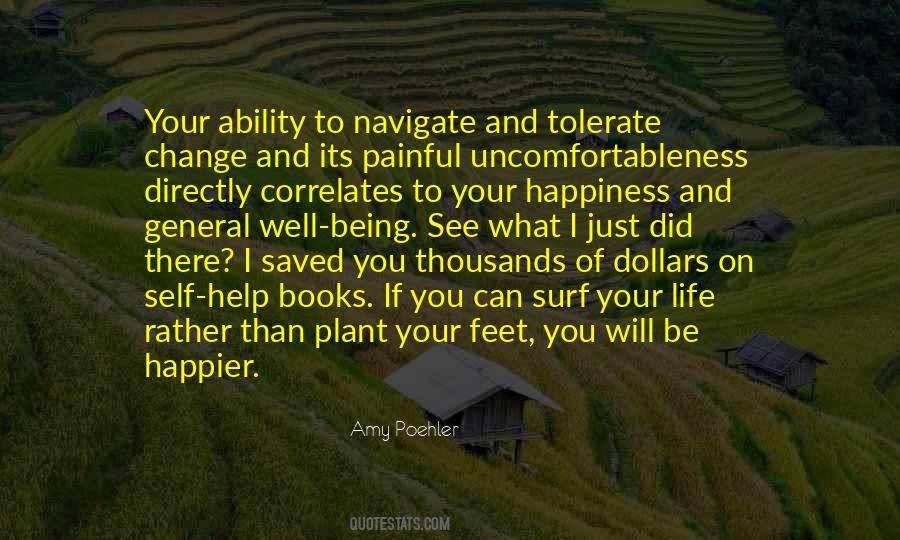 #30. We say that Christ so died that He infallibly secured the salvation of a multitude that no man can number, who through Christ's death not only may be saved, but are saved, must be saved, and cannot by any possibility run the hazard of being anything but saved.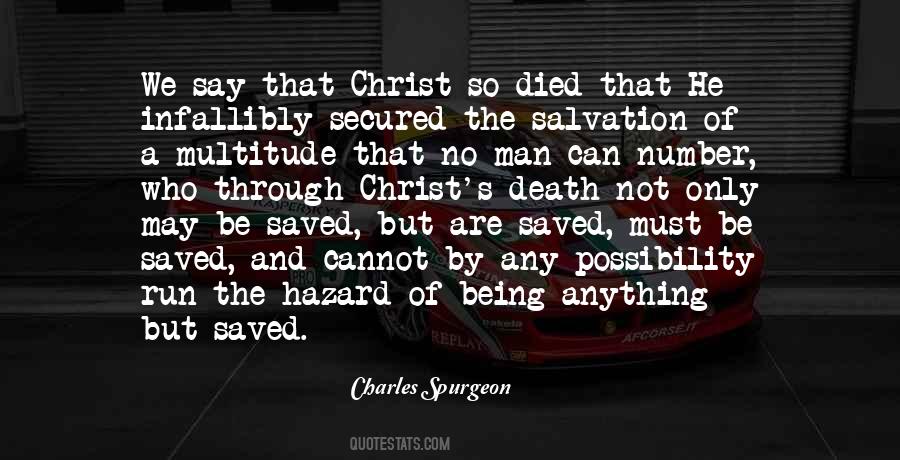 #31. I naturally wanted to be saved, so when I came home I told my mom I wanted to be confirmed. That's the way I related to it, being raised an Episcopalian. I went to Dallas and got confirmed.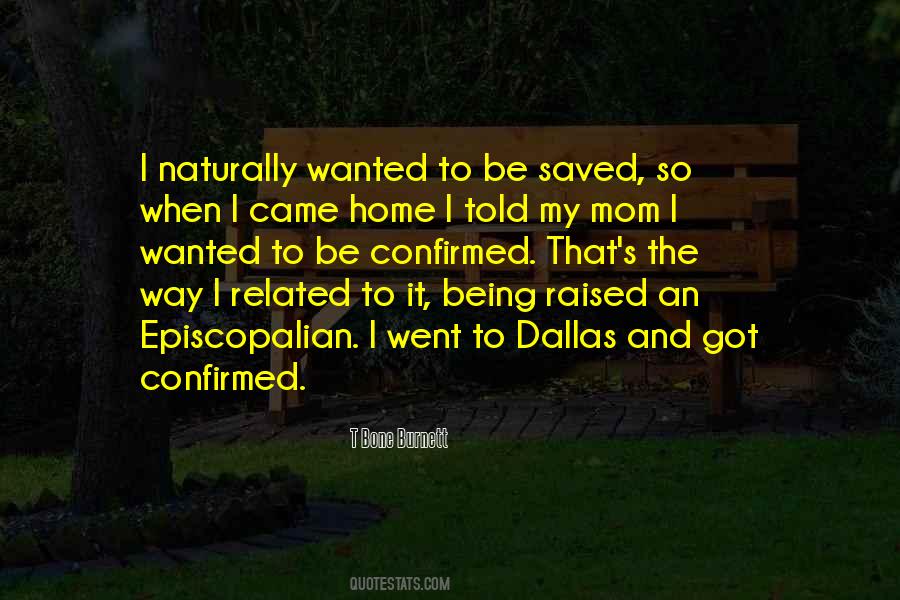 #32. Fashion is that thing that saved me from being sad.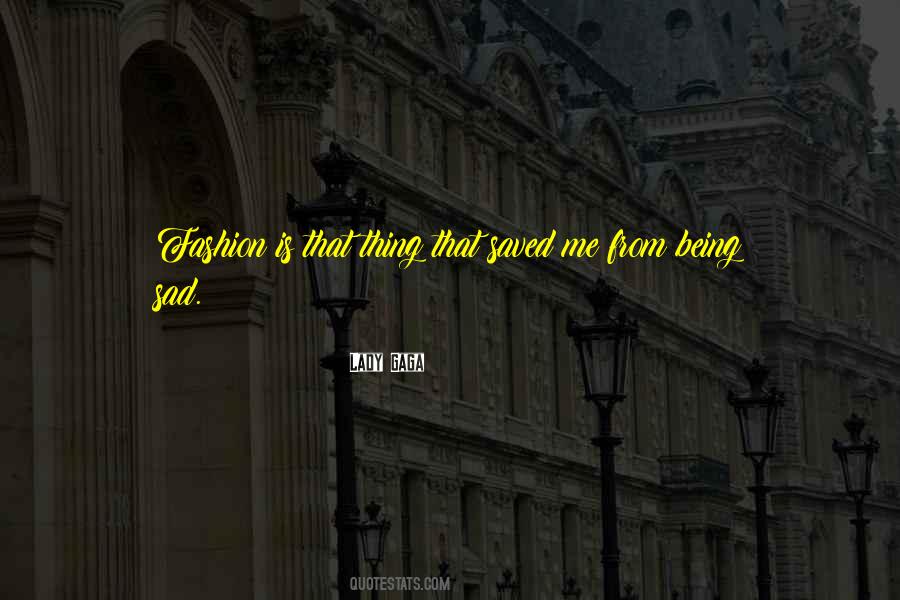 #33. There are certain things which are lost by being kept and saved by being used. Any individual talent is like that. If it is used, it will develop into something still greater. If someone refuses to use it, in the end that talent will be lost. Supremely so, life is like that.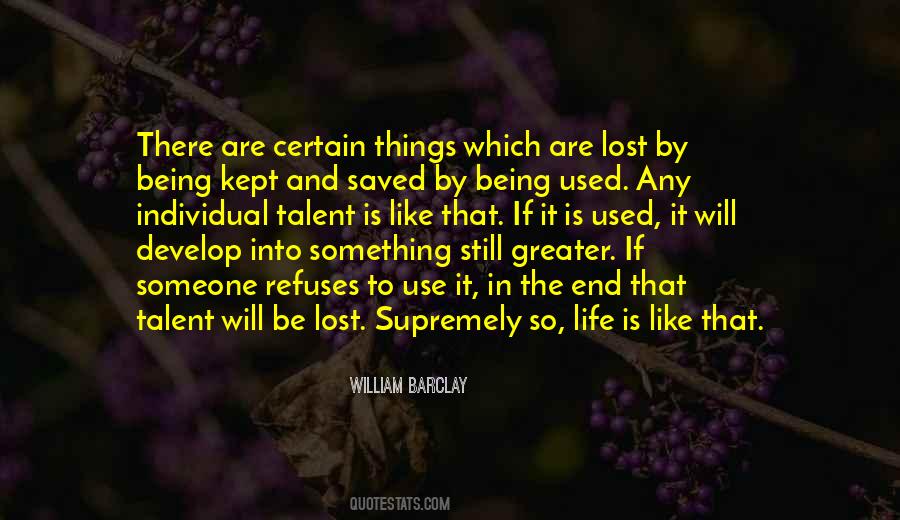 #34. My life has been saved over and over again by picking up a book in which someone captured the whole experience of being despised and not dying.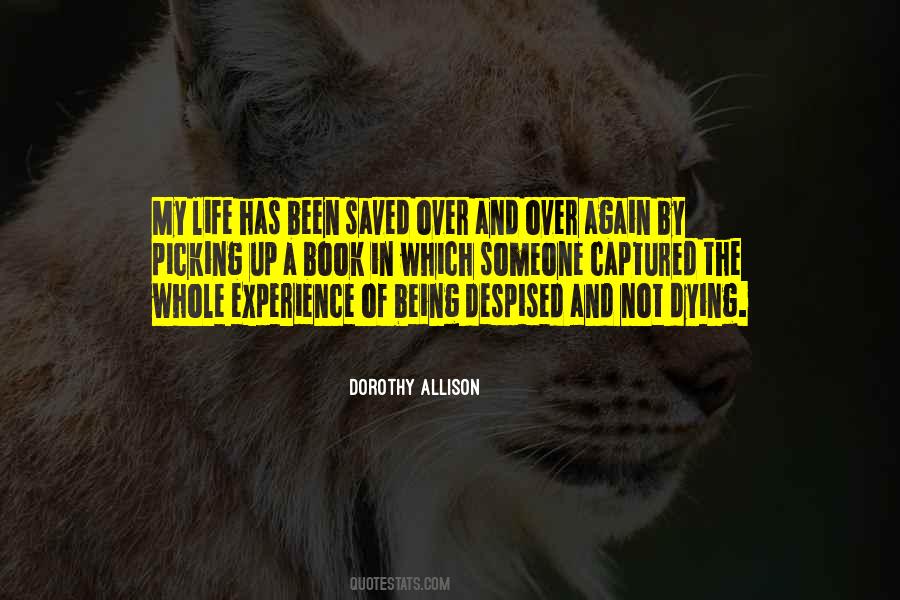 Famous Authors
Popular Topics