Being A Missionary Famous Quotes & Sayings
List of top 21 famous quotes and sayings about being a missionary to read and share with friends on your Facebook, Twitter, blogs.
Top 21 Quotes About Being A Missionary
#1. Because even then I was ill at ease with the commitment to spiritual imperialism which most Christians feel to be the sine qua non of being Christian, as if one could not be a true Christian without being a militant missionary. - Author: Alan W. Watts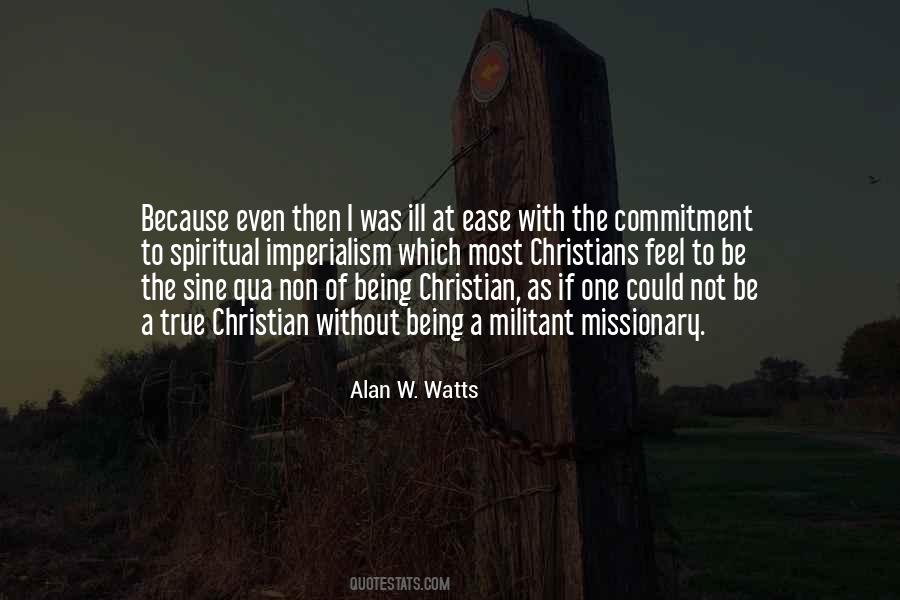 #2. I'd like to hold you in the mountains, like to kiss you by the sea. Take you far, far from here to a place where you feel free. Cause we are safe, we are true, we are going to make it through. Crashing worlds, falling stars, breaking all of who we are- I want infinity with you. - Author: Courtney C. Stevens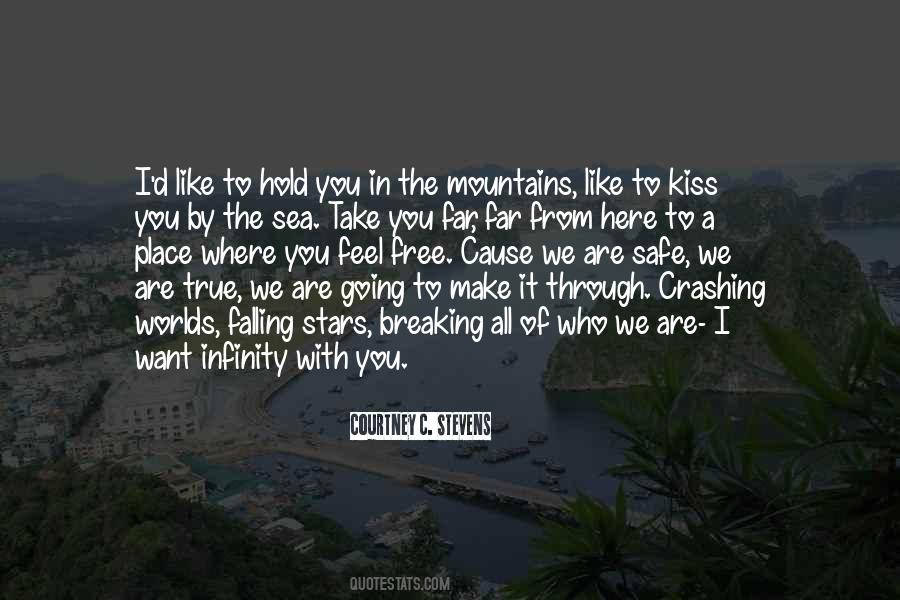 #3. In Defense of the World Order ... U.S. soldiers would have to kill and die. - Author: Arthur M. Schlesinger Jr.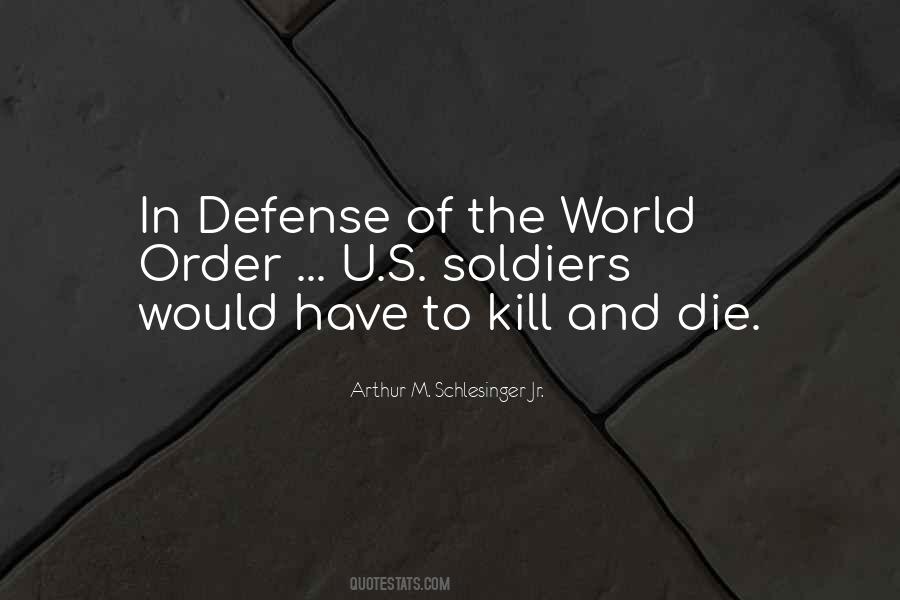 #4. For four centuries now, the American people have resigned themselves to natural disasters and acts of God: floods, prairie fires, blizzards, tornados, hurricanes, dust bowls, epidemics, academics, lawyers, and politicians. - Author: Markham Shaw Pyle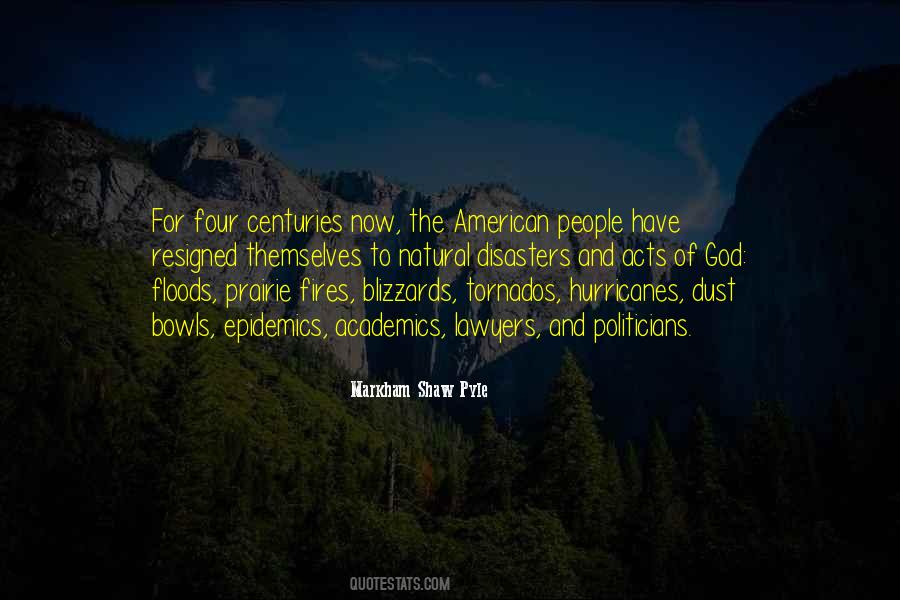 #5. Christmas is more stressful with present buying and making sure everyone gets included, but Thanksgiving is really not that. I don't ever really get stressed out about the food. - Author: Sandra Lee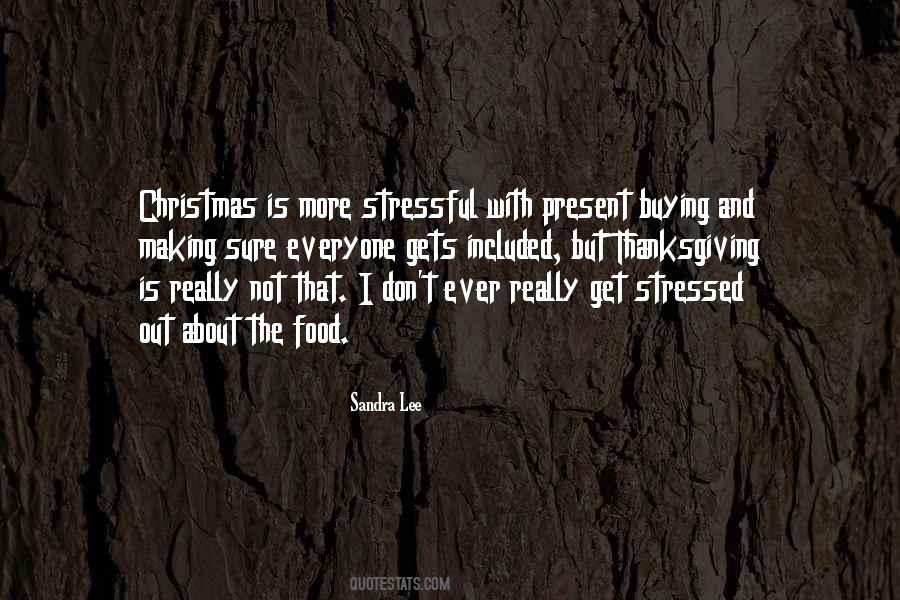 #6. It has long been a matter of serious moment that for decades we have studied the various peoples of the world and those who live as our neighbors as objects of missionary endeavor and enterprise without being at all willing to treat them either as brothers or as human beings. - Author: Howard Thurman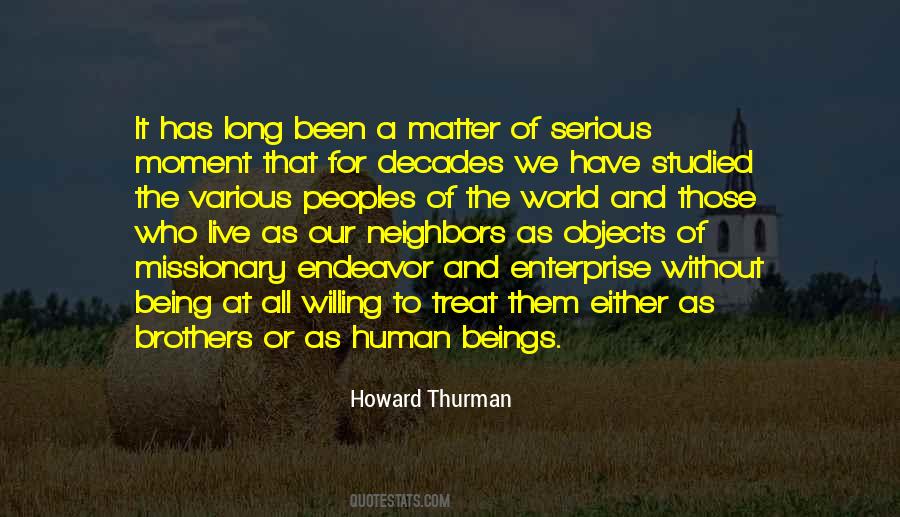 #7. I went from being a Christian missionary to an atheist. - Author: Daniel Everett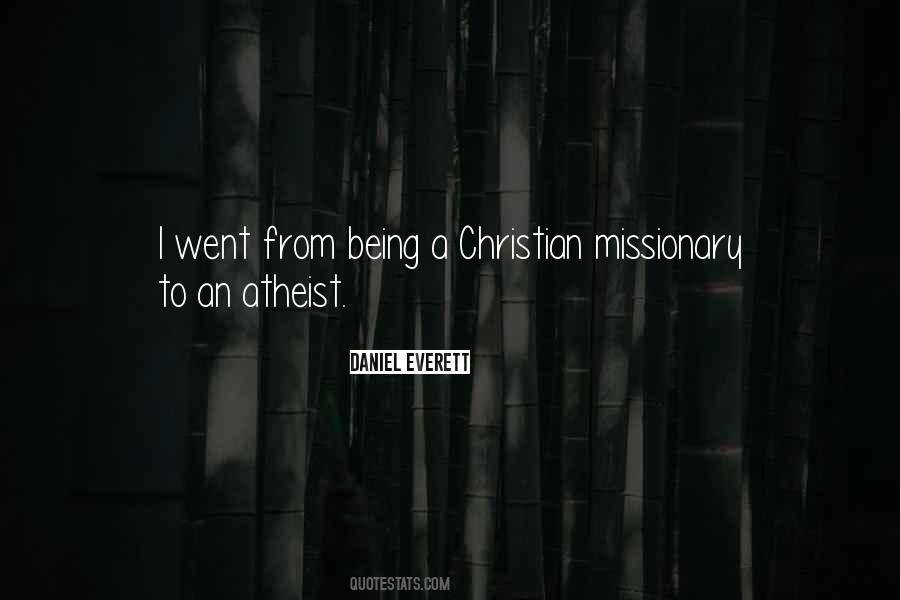 #8. Being Missional means actually doing mission right where you are. Missional means adopting the posture of a missionary, learning and adapting to the culture around you while remaining Biblically sound. - Author: Ed Stetzer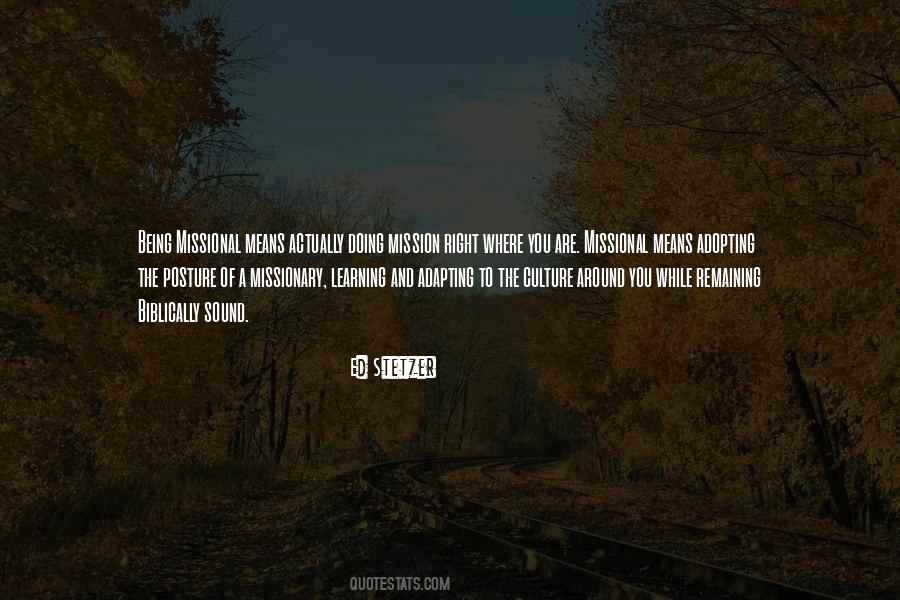 #9. I cannot understand how any man or woman can believe in the Lord's coming and not be a missionary, or at least committed to the work of missions with every power of his being. - Author: A.B. Simpson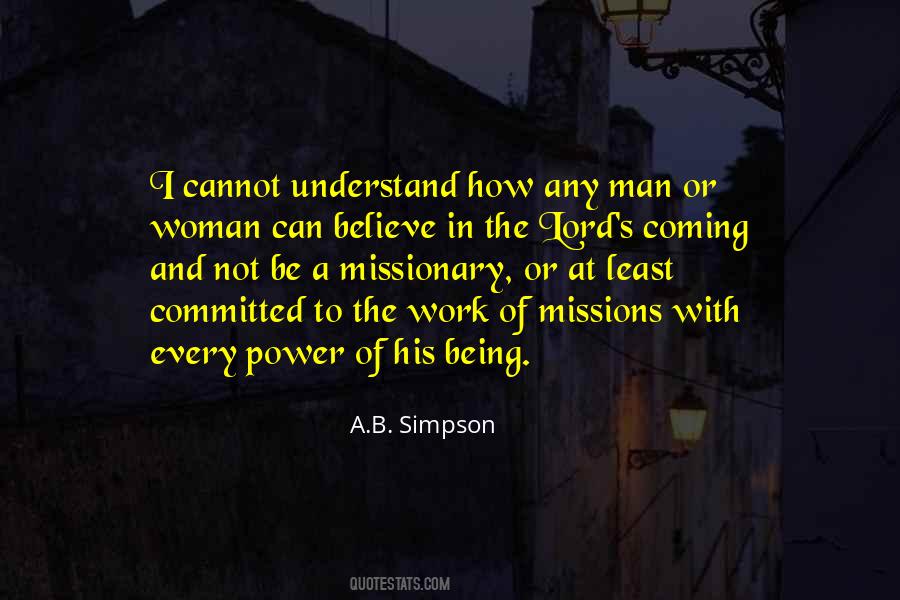 #10. Protector and destroyer were two sides of the same coin. Who knew which one would come out in a toss-up? - Author: Mina Khan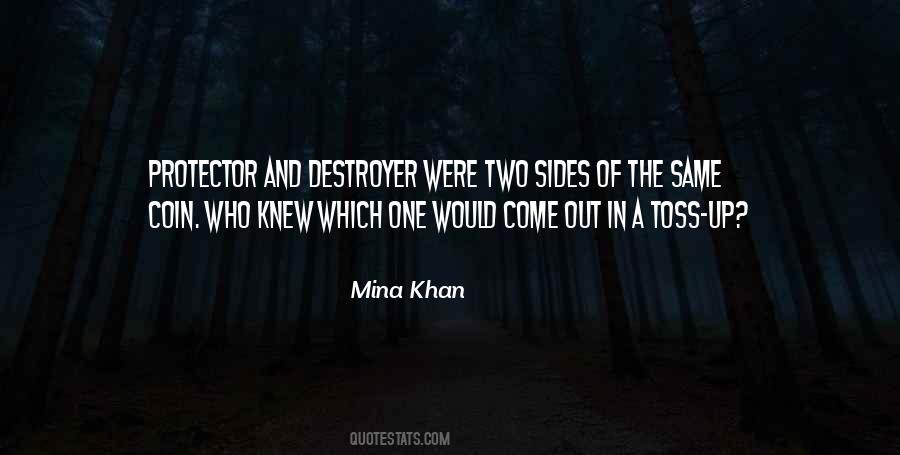 #11. The sense of being led by an unseen hand which takes mine, while another hand reaches ahead and prepares the way, grows upon me daily. - Author: Frank Laubach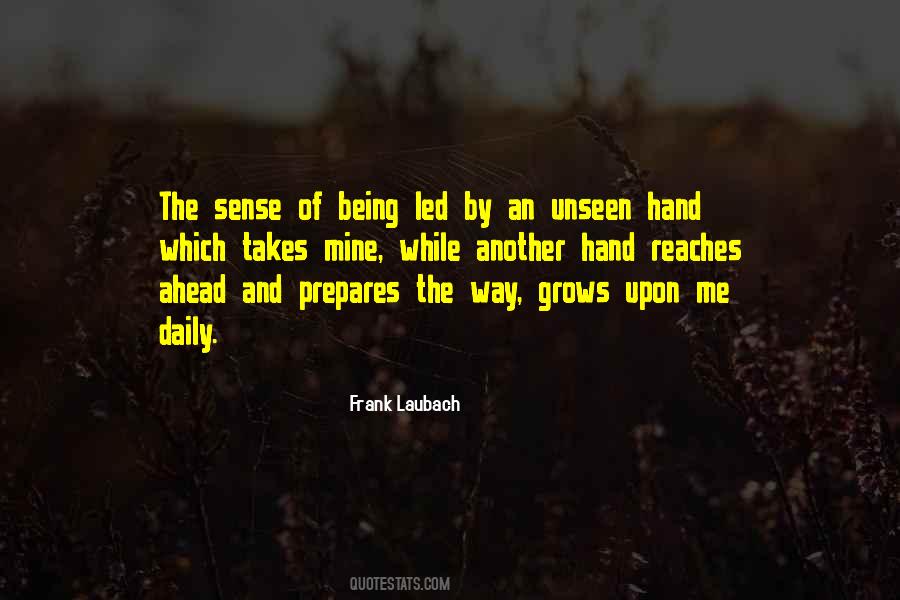 #12. Missions is the overflow of our delight in God because missions is the overflow of God's delight in being God. - Author: John Piper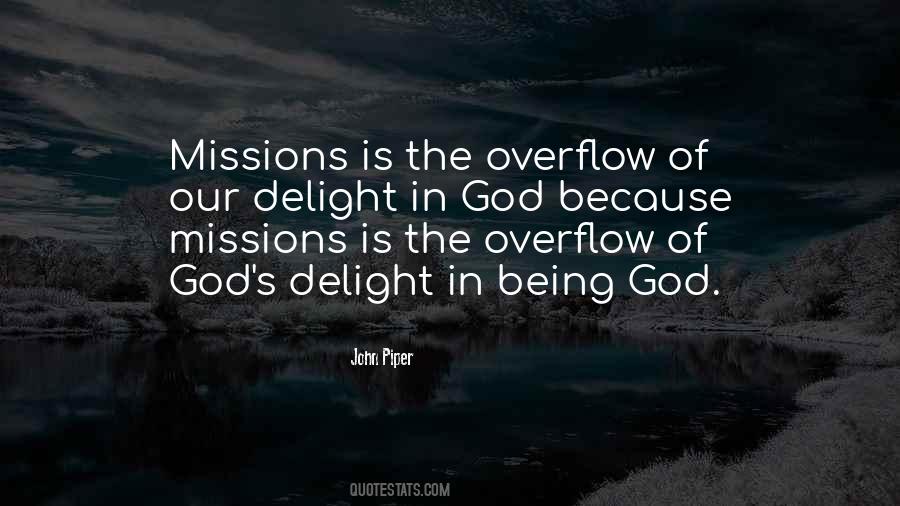 #13. Now that you're there, where everything is known-tell me:
What else lived in that house besides us? - Author: Anna Akhmatova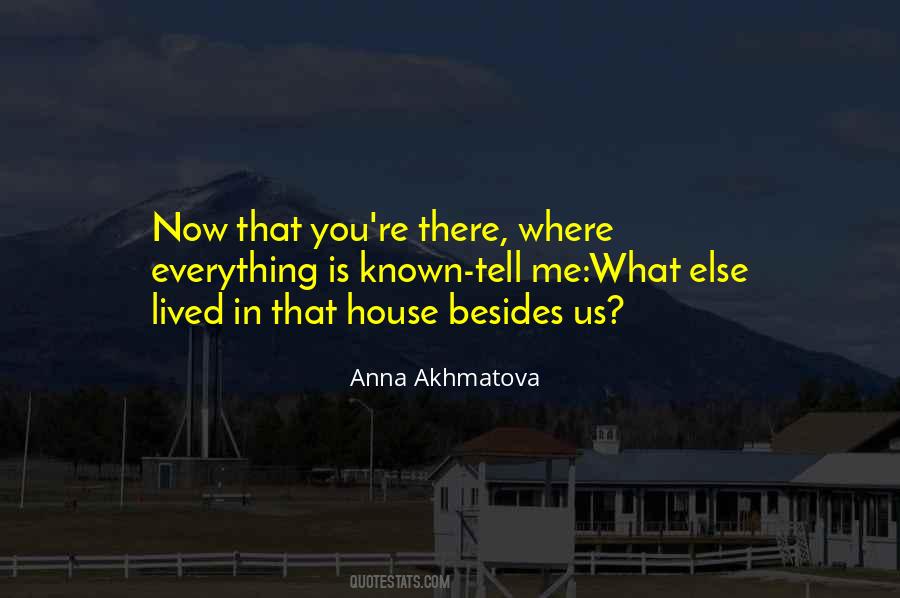 #14. Robert Burns said it best: Life is but a day at most. - Author: Anne Lamott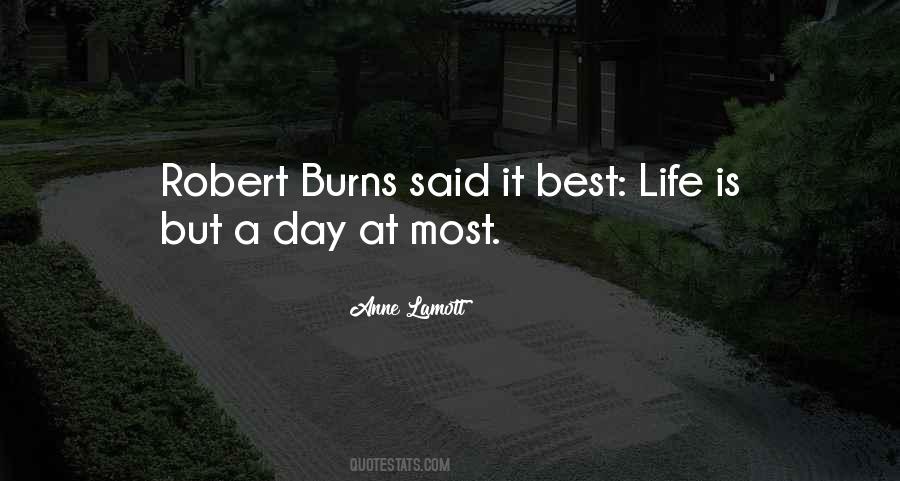 #15. Impossible mountains are climbed by those who have the self confidence that comes from truly being loved. - Author: H. Burke Peterson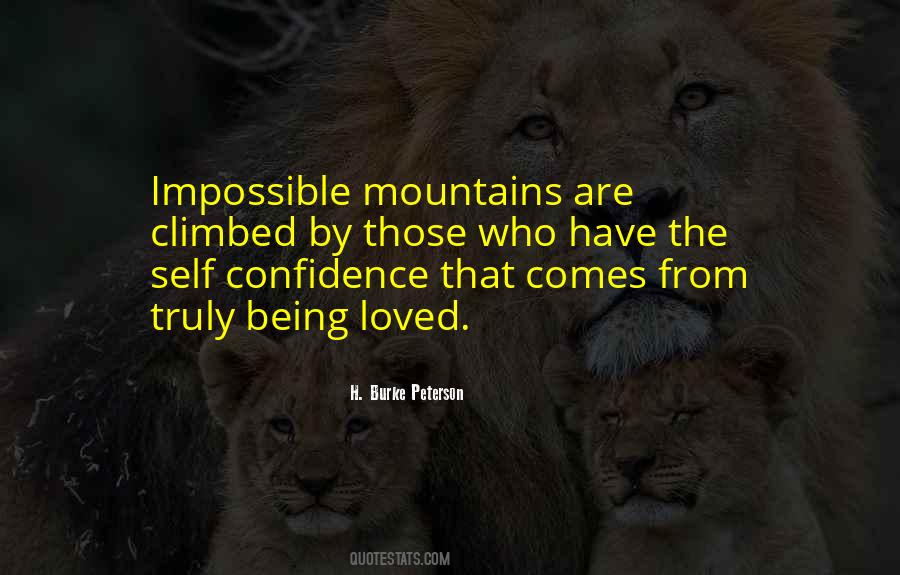 #16. On the other hand, we are not given a Book of Mormon for some time, just when Christopher had begun to feel insulted. It was analogous, he said, to going to a gay bar and not being checked out. He wasn't gay, but wasn't it nice to be asked? - Author: Liz Stephens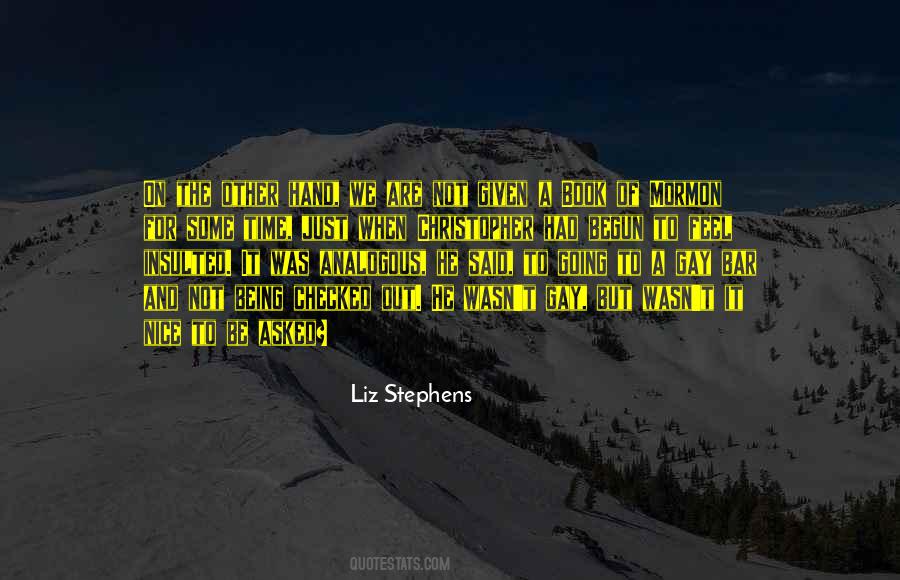 #17. I had my nearest and most intimate glimpses of the presence of my Lord in those dread moments when musket, club or spear was being levelled at my life. - Author: John Gibson Paton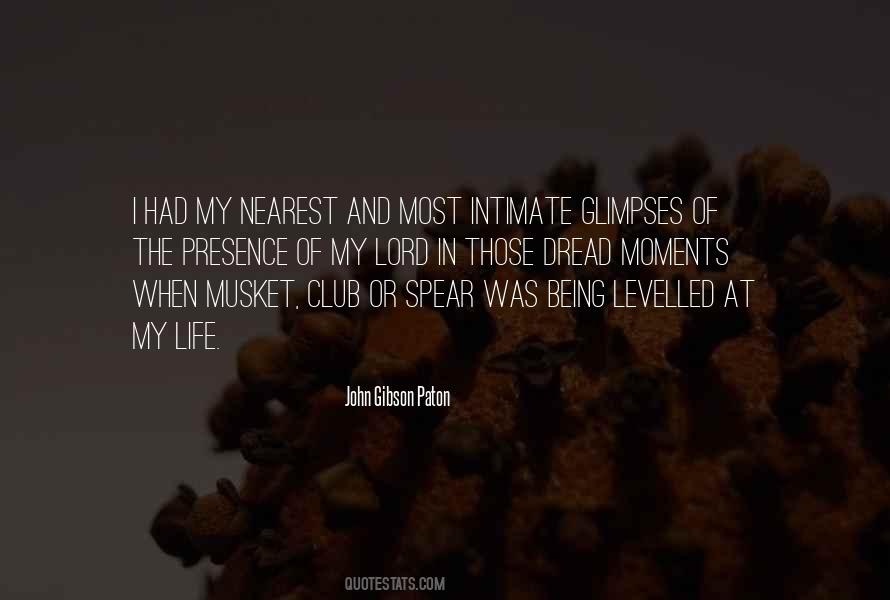 #18. It's not easy being a missionary, even with the key to the cosmos in your hand. - Author: Philip Zaleski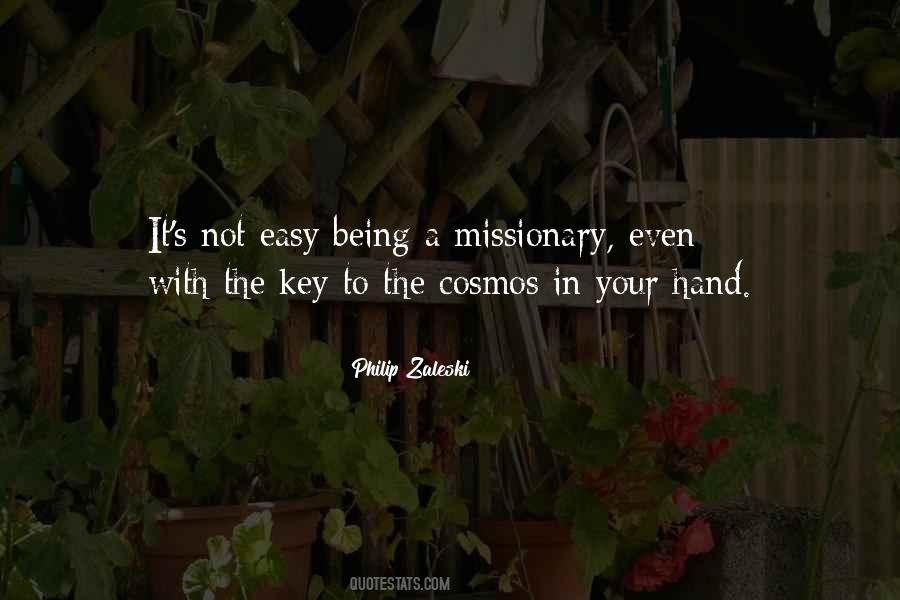 #19. If you knew the satisfaction of performing a duty, as well as the gratitude to God which the missionary must always feel in being chosen for so noble and sacred a calling, you would feel no hesitation in embracing it. - Author: David Livingstone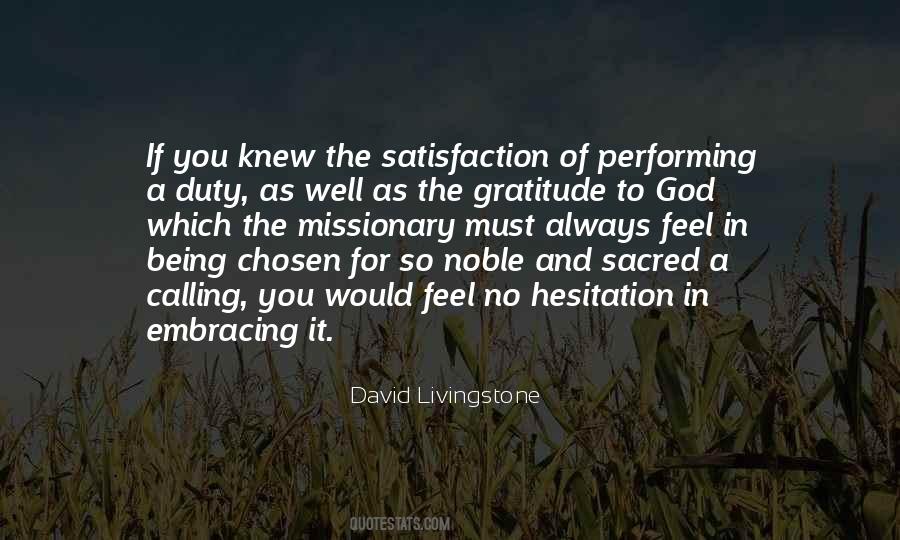 #20. If we can abandon our missionary zeal we have less chance of being eaten by cannibals. - Author: Carl Whitaker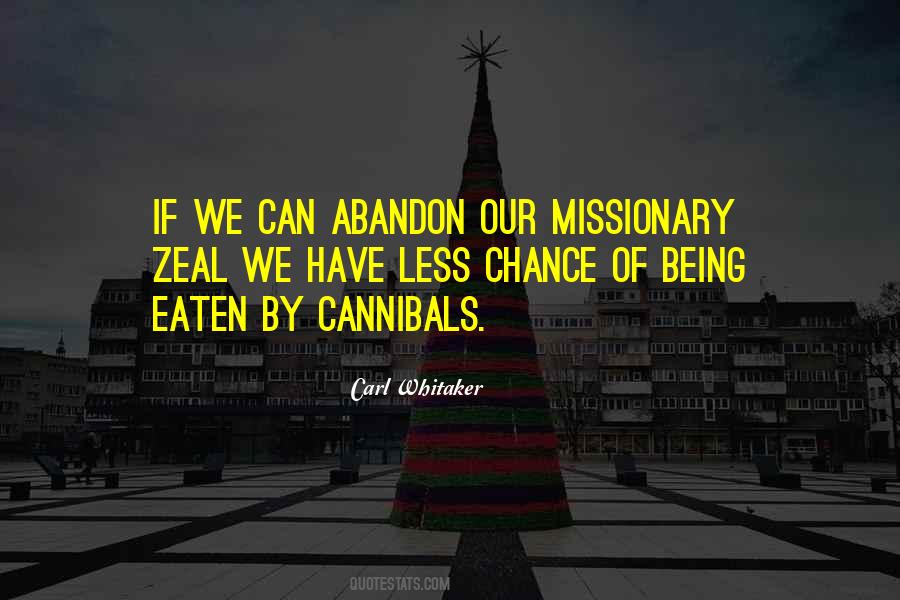 #21. Imagine the world of mobile based on Nokia and Motorola if Apple had not been restarted by a missionary entrepreneur named Steve Jobs who cared more for his vision than being tactical and financial. - Author: Vinod Khosla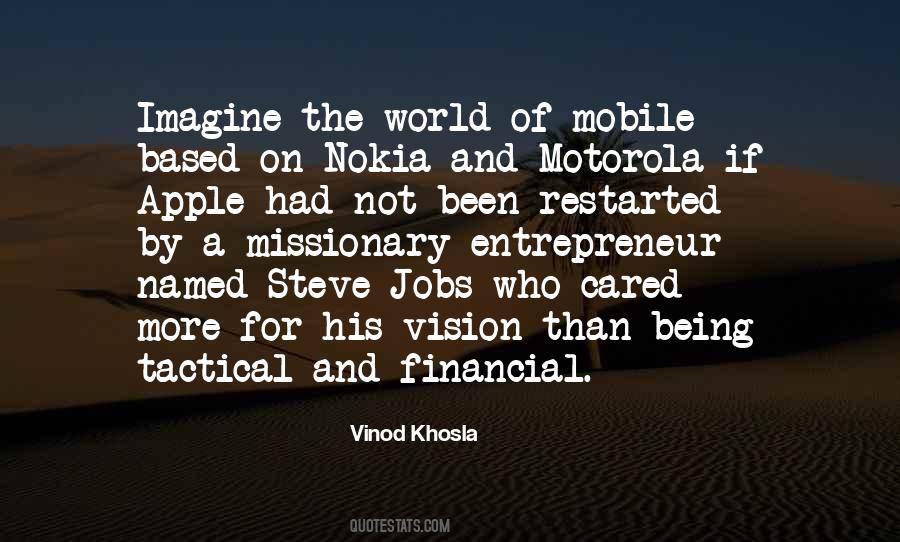 Famous Authors
Popular Topics